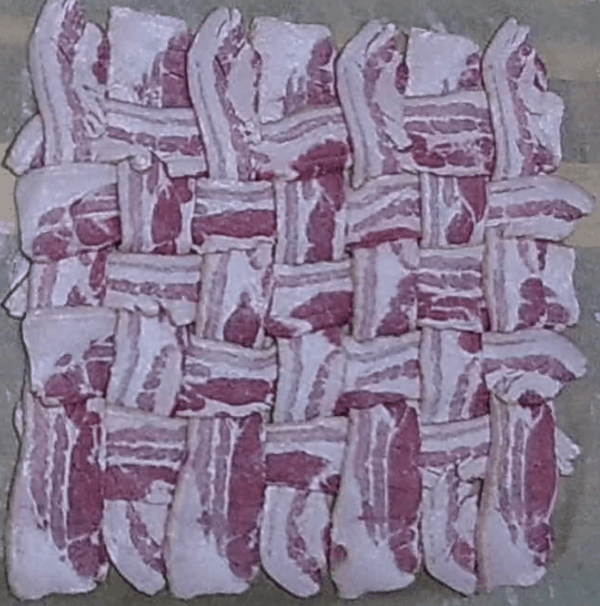 This post may contain Amazon or other affiliate links. As an Amazon Associate I earn from qualifying purchases, through links in this post. See my Disclosure.
This is a fun way to serve a number of dishes, in my case I used it to make a meatloaf (see pics and link to recipe below). It not only adds a ton of flavor to anything you cook it with, but it's Keto friendly! It also looks beautiful and makes for an impressive presentation!
Ingredients
12 ounce package of uncured bacon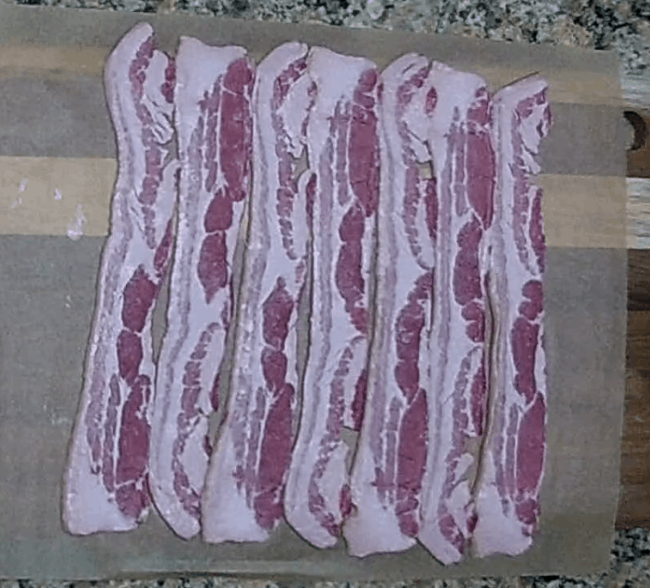 Preparation
Lay out half of the strips of bacon vertically, very close together, on a piece of parchment paper sprayed with nonstick spray.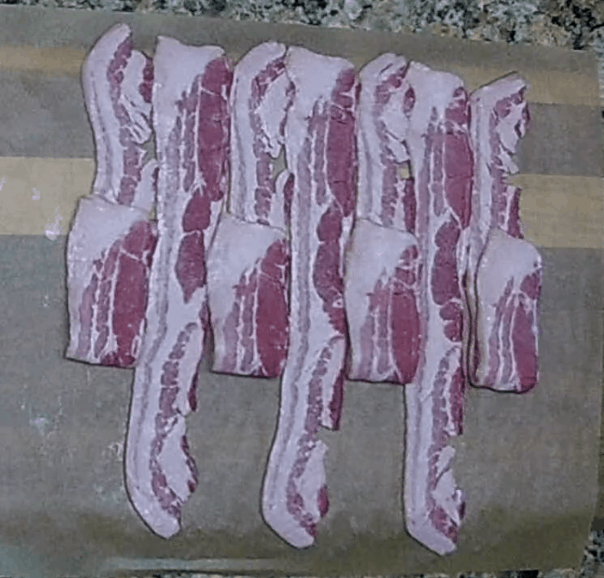 Fold back every other piece of bacon and lay a strip of bacon tightly close to the piece running horizontally.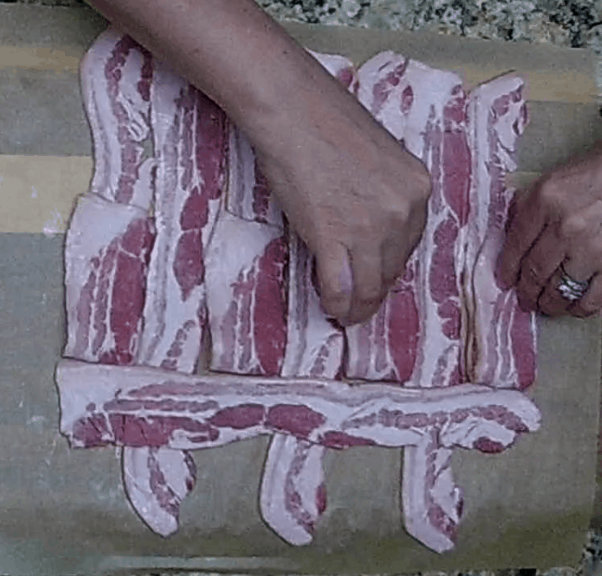 Put the folded pieces back and fold back the other set of bacon strips, adding another piece horizontally.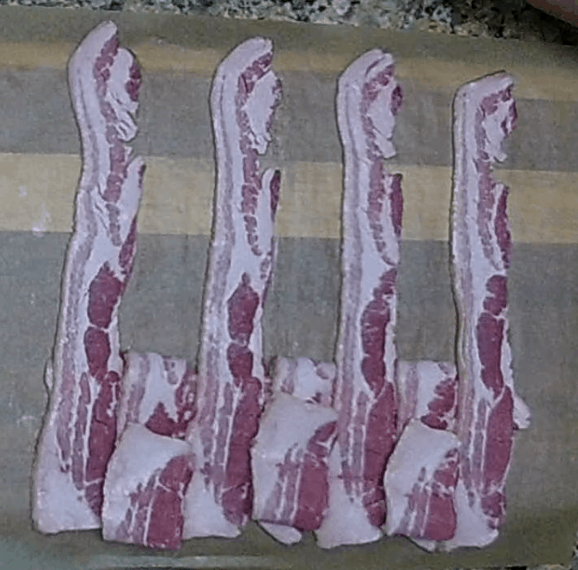 Repeat the process until you have used all of your strips of bacon.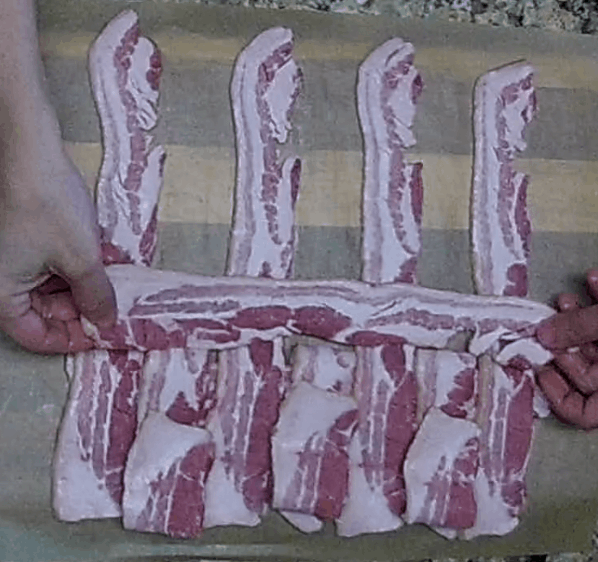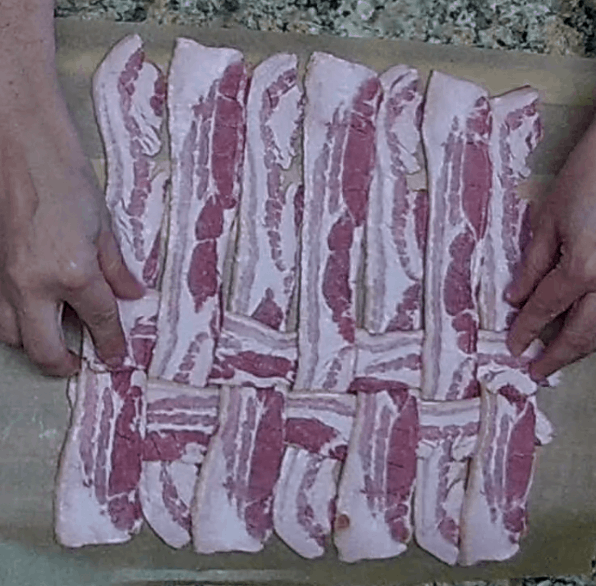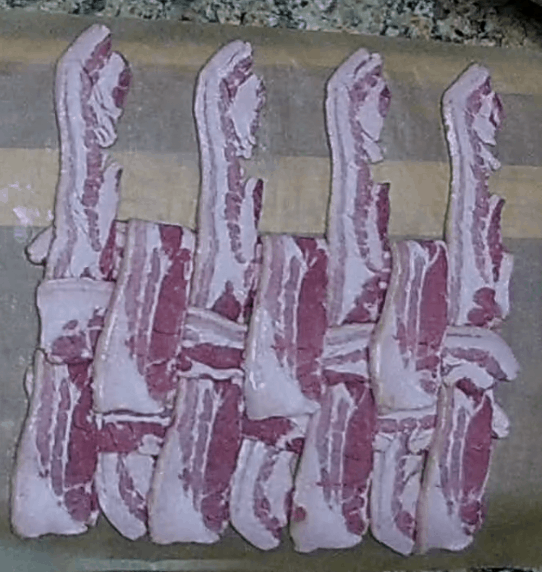 The end result should look something like this!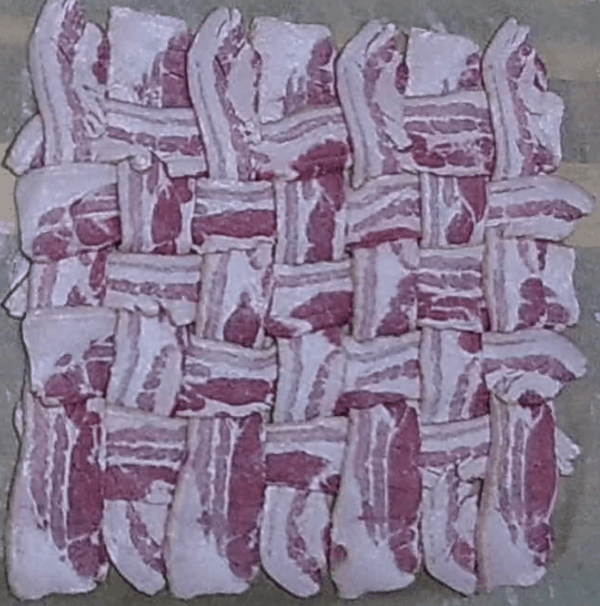 Place over the top of a meatloaf (see my recipe here) and bake in the oven!
This is how mine turned out…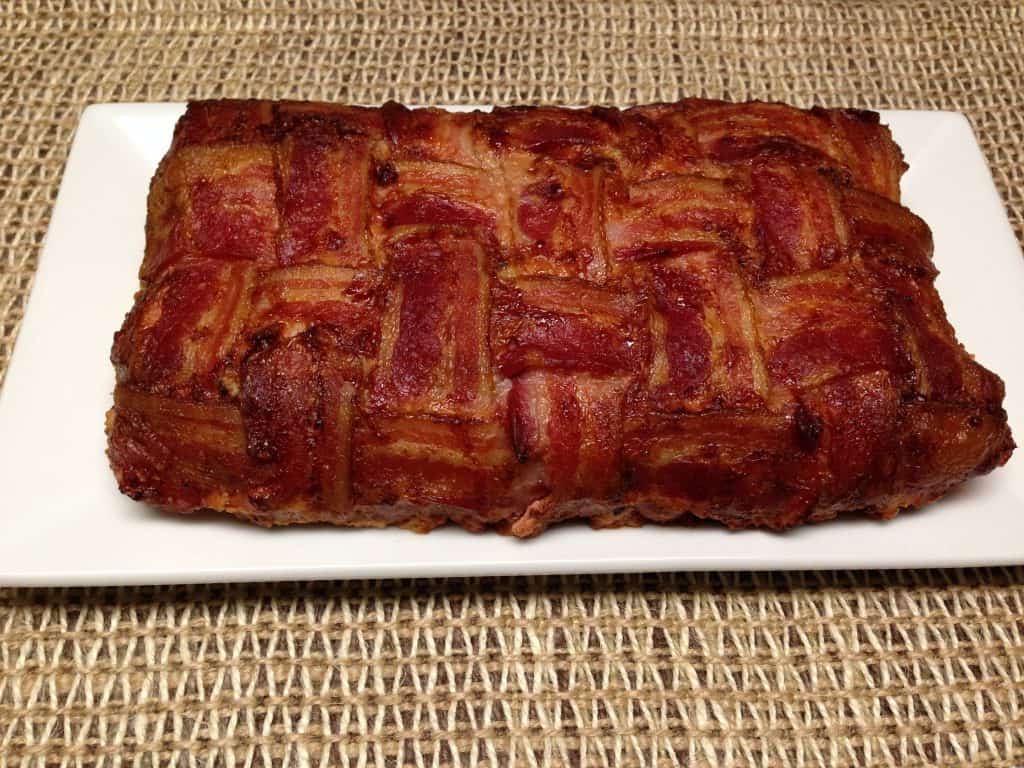 Shop my favorite products on Amazon and check out my Keto Pantry List!
Click here to get the recipe for my Bacon Wrapped Cheese Stuffed Italian Meatloaf.