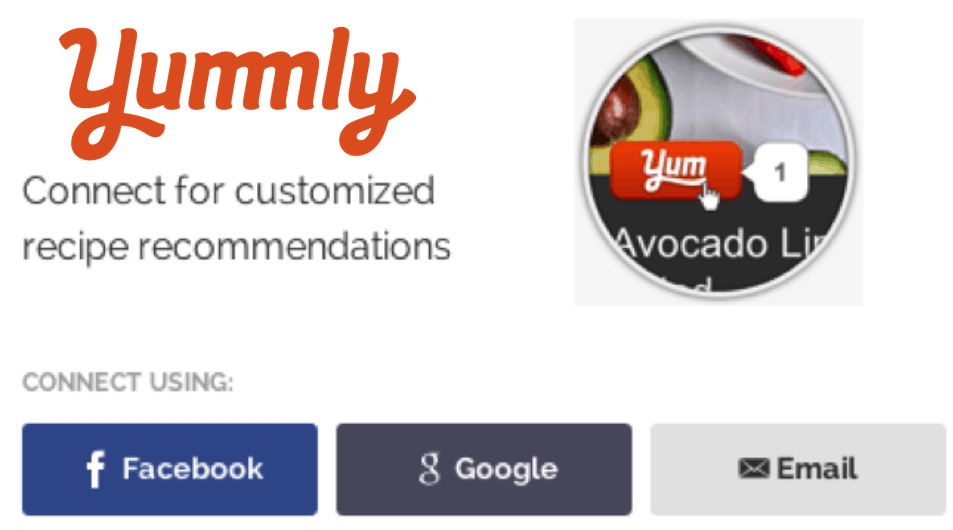 I just discovered Yummly and I am obsessed with it! It is hands down, the most customizable online recipe box I've ever seen. You can use it on your computer and your mobile devices (click here to learn more). It's incredibly easy to set up your preferences and once you start using it, it will become your new go-to place for great recipes. And the best part, it's absolutely FREE!! So let me show you how it all works!
First you'll want to create your account.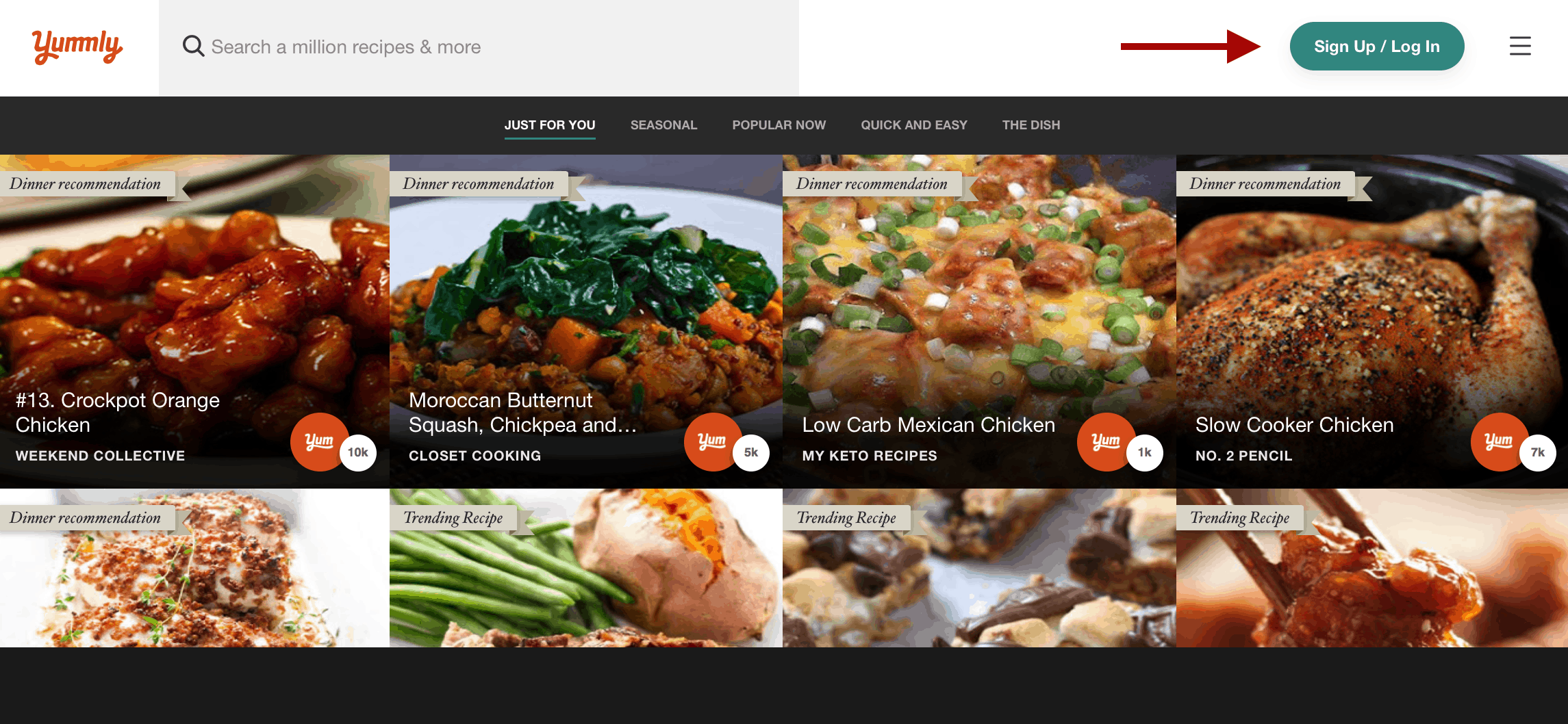 You can start by signing in using your Facebook, Google+ or email account.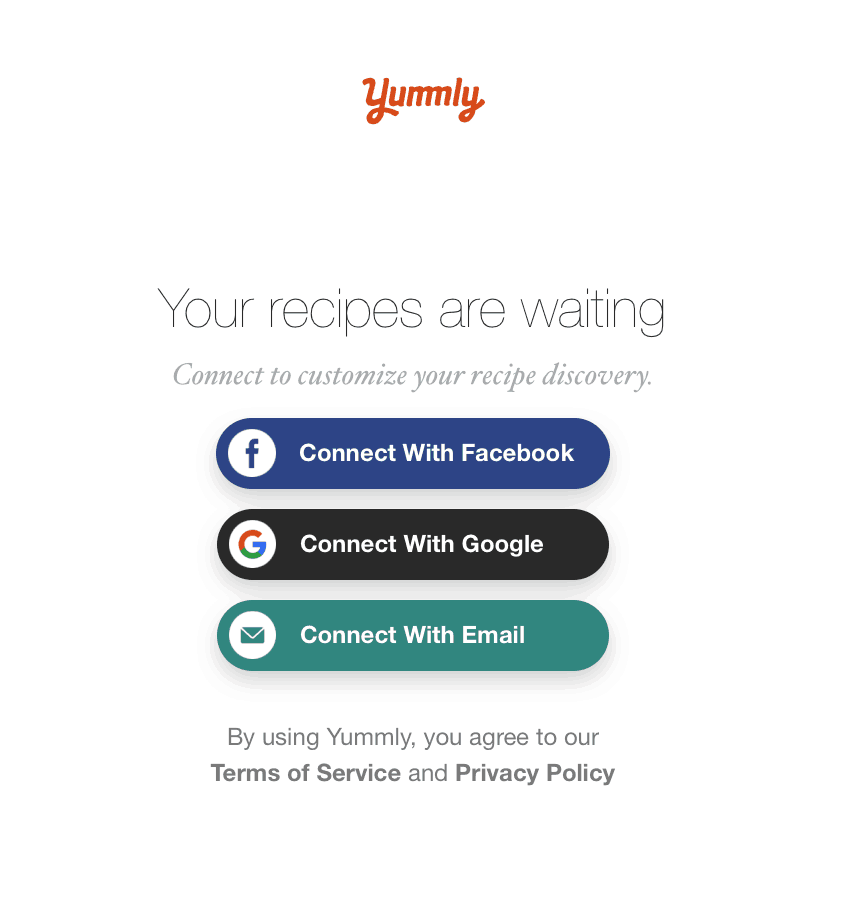 Then set up your preferences: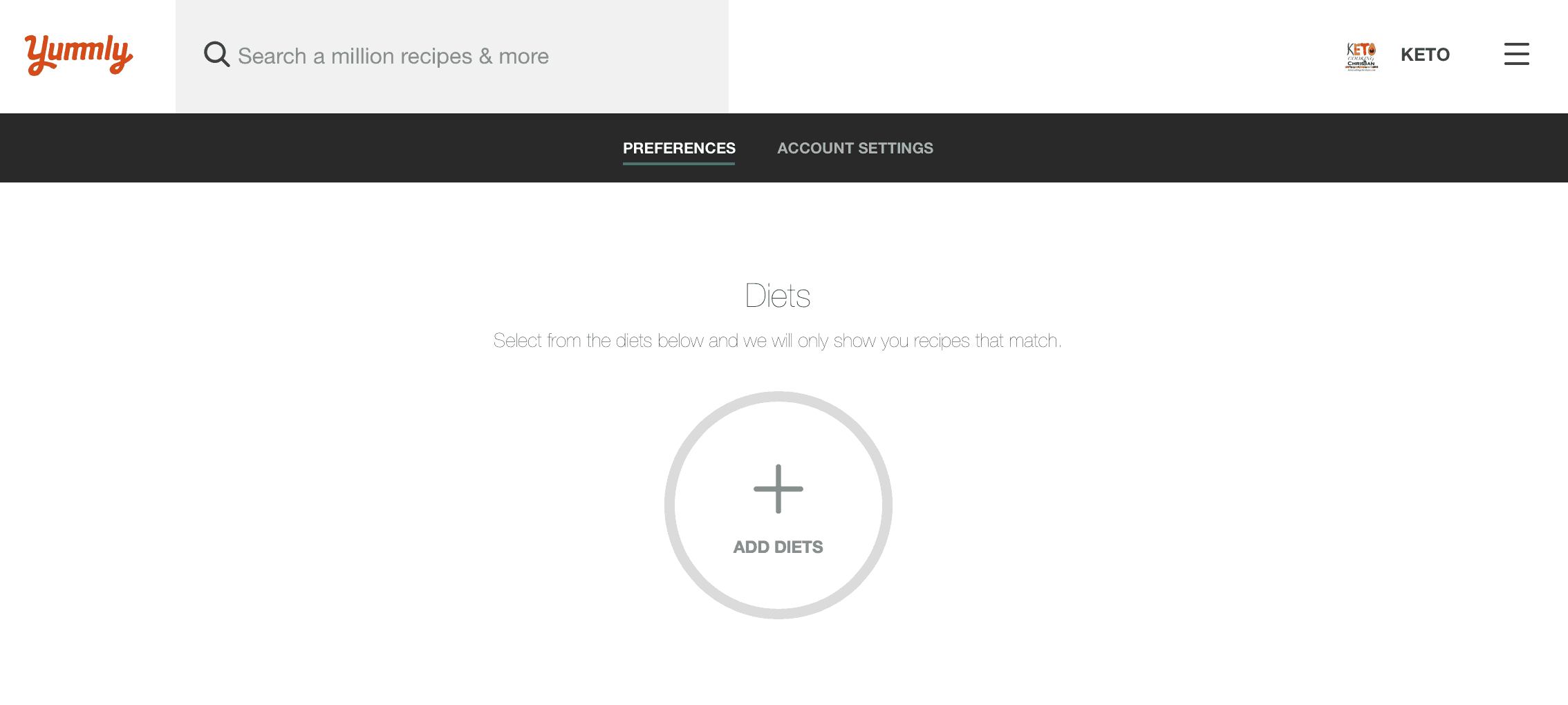 Yummly will recommend recipes that might interest you, based on the recipes you have Yummed already and your preferences. It's like having your very own cuisine consultant!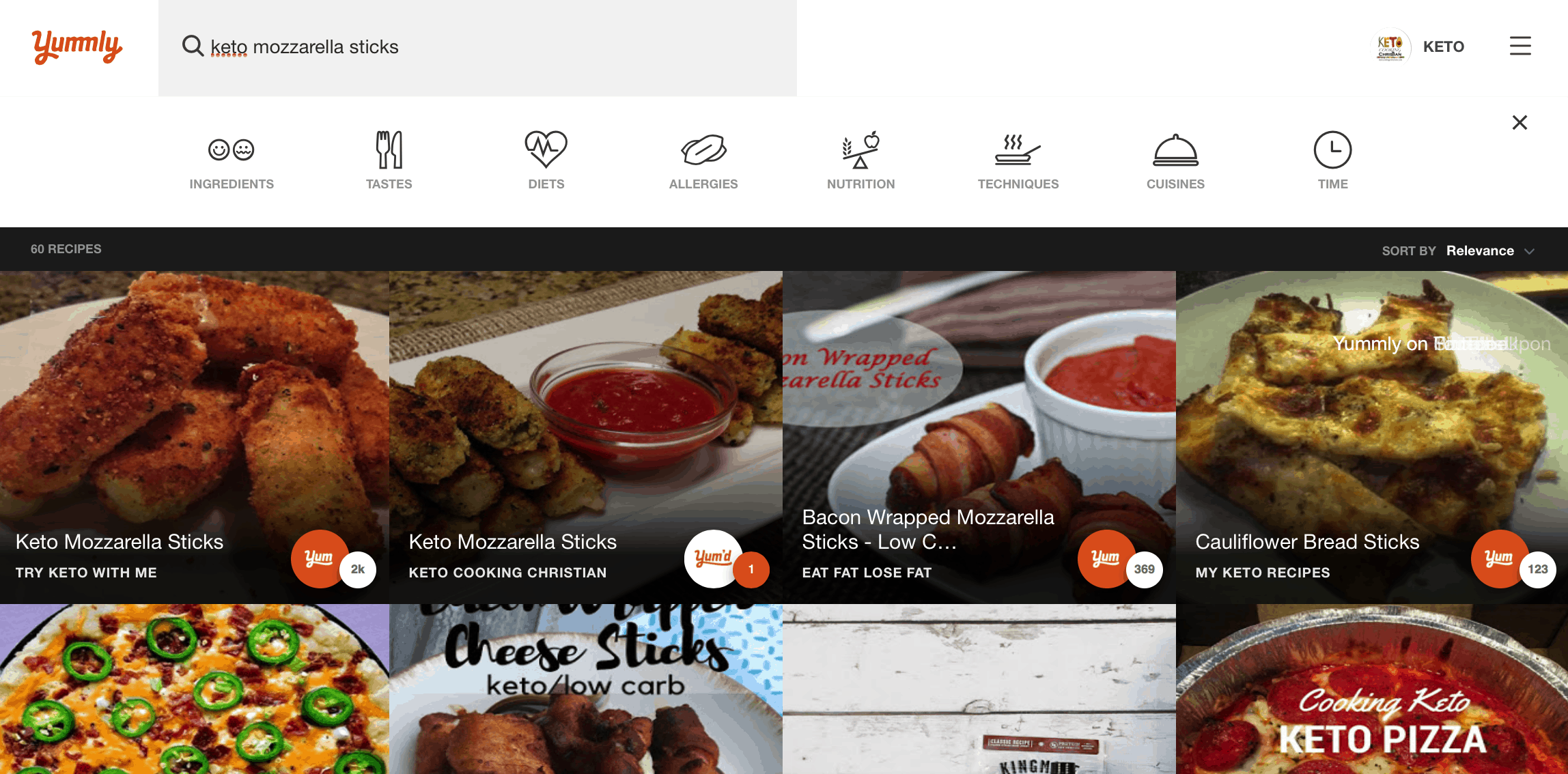 You will not believe how customizable the recipe search is! You can search by specific ingredients, tastes, certain diets, omit items that you are allergic to, choose low carb, high fat, etc., select cooking techniques, any particular cuisine and even how much time the recipe will take to complete!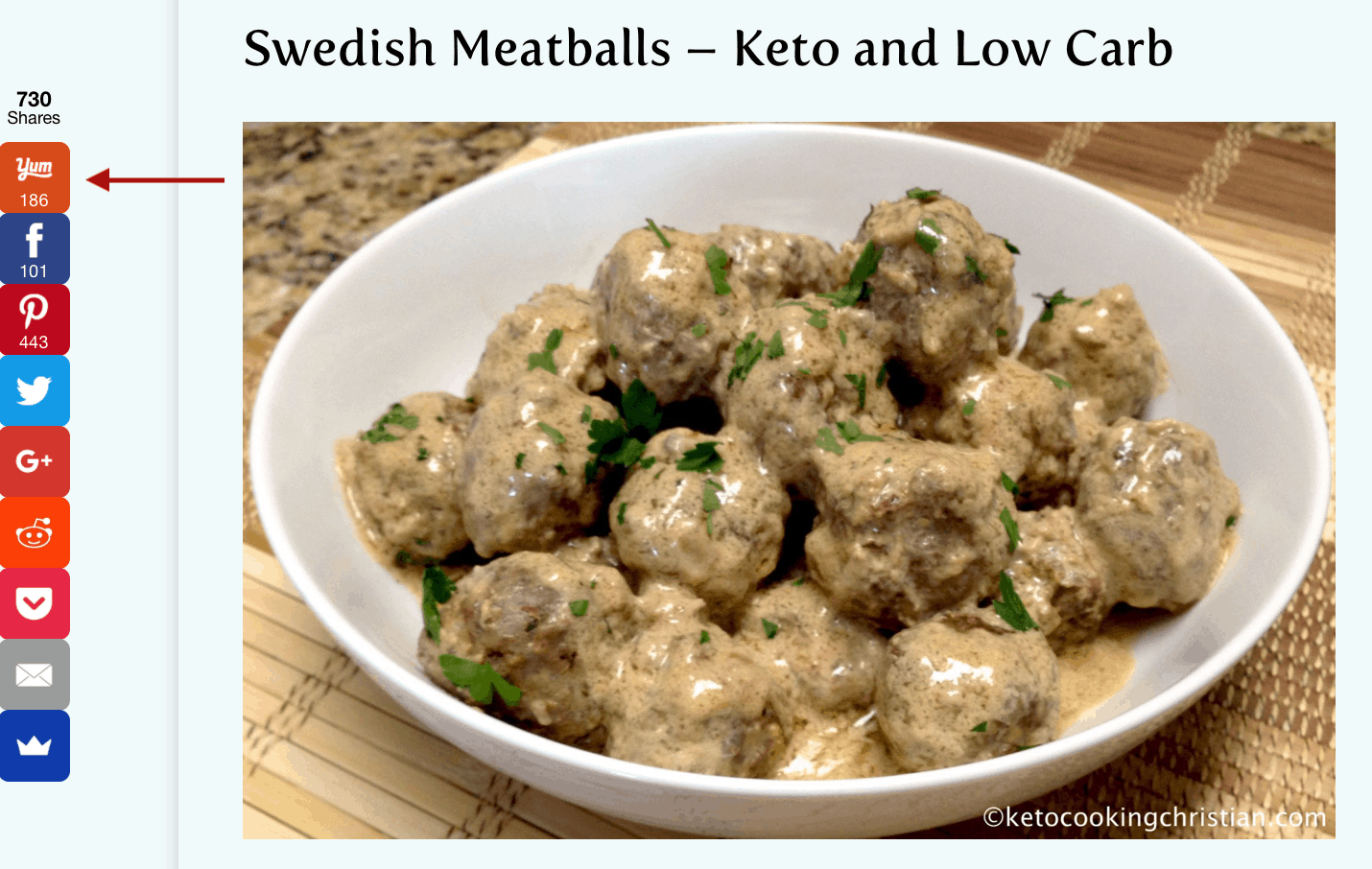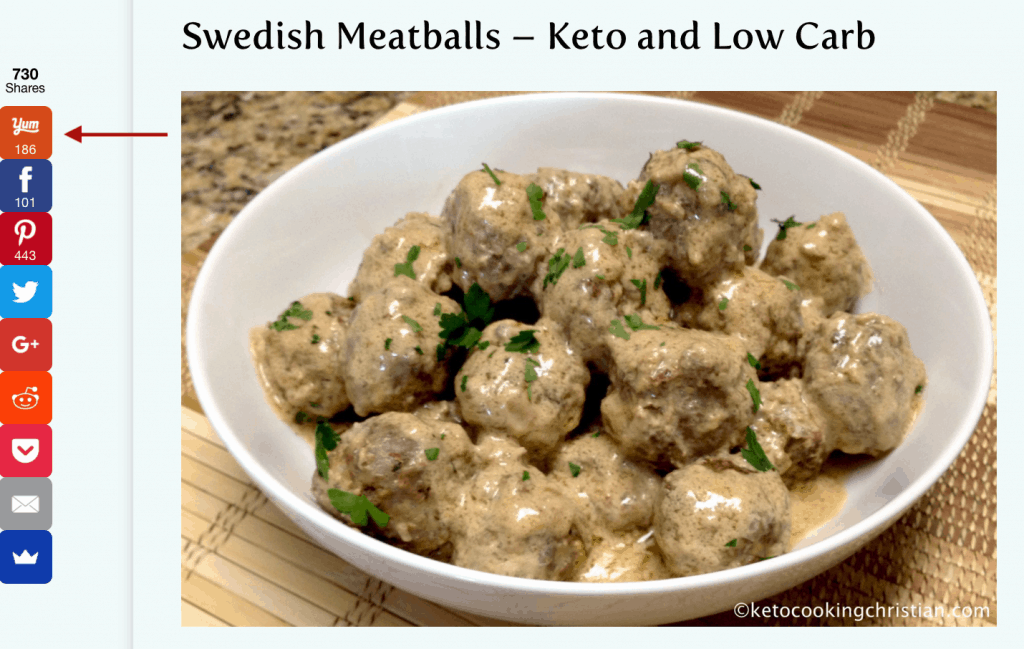 When you see recipes that you like, be sure to Yum them by clicking the Yum button. This will add them to your recipe box and will be there whenever you need it.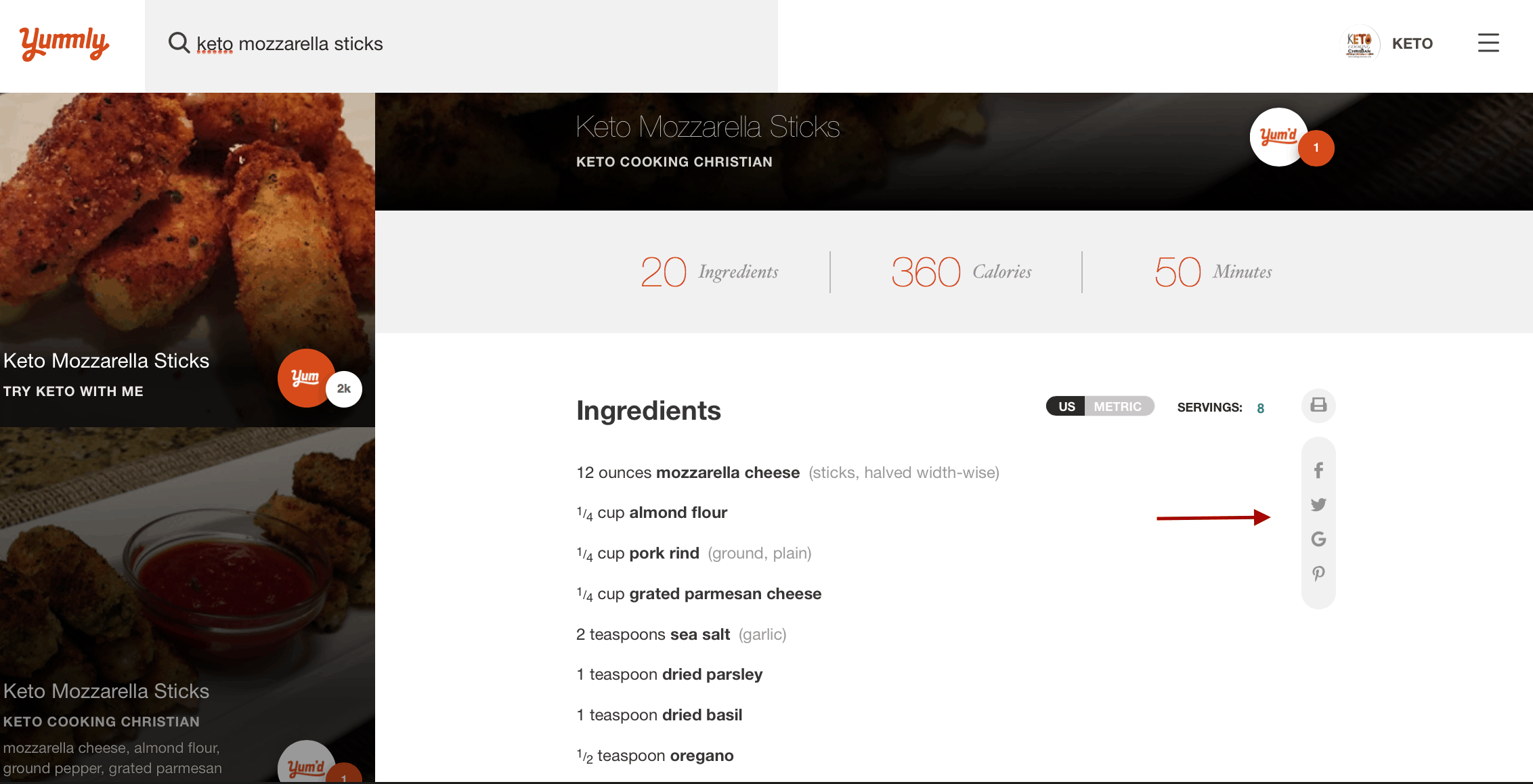 You can easily share your favorite recipes with your friends on Facebook too! Anyone who has recipes published on Yummly will have the Yum button along with their recipe for easy Yumming and sharing.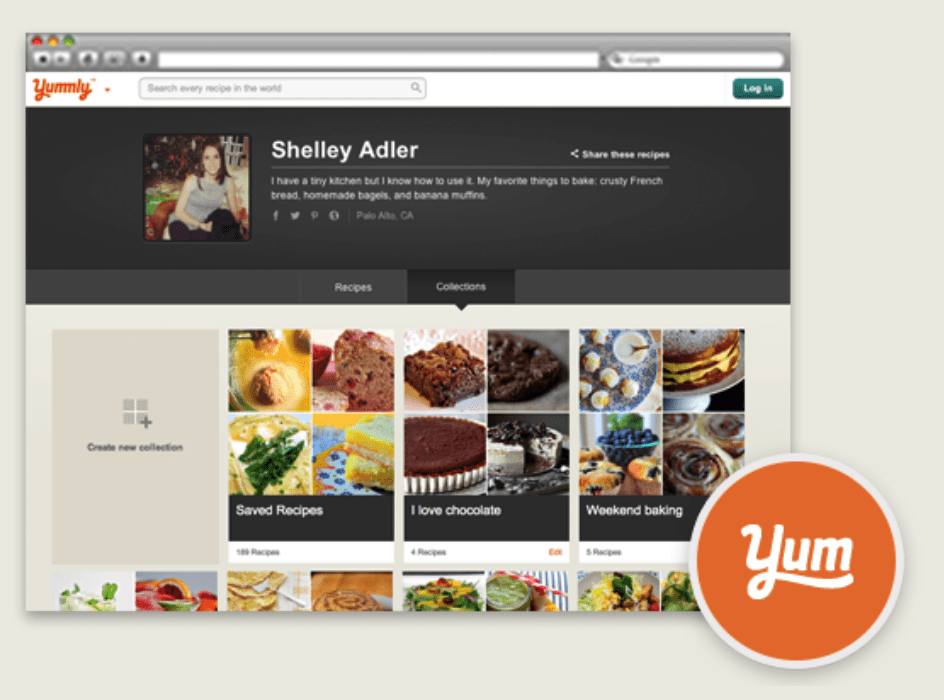 You can even organize your recipes into collections.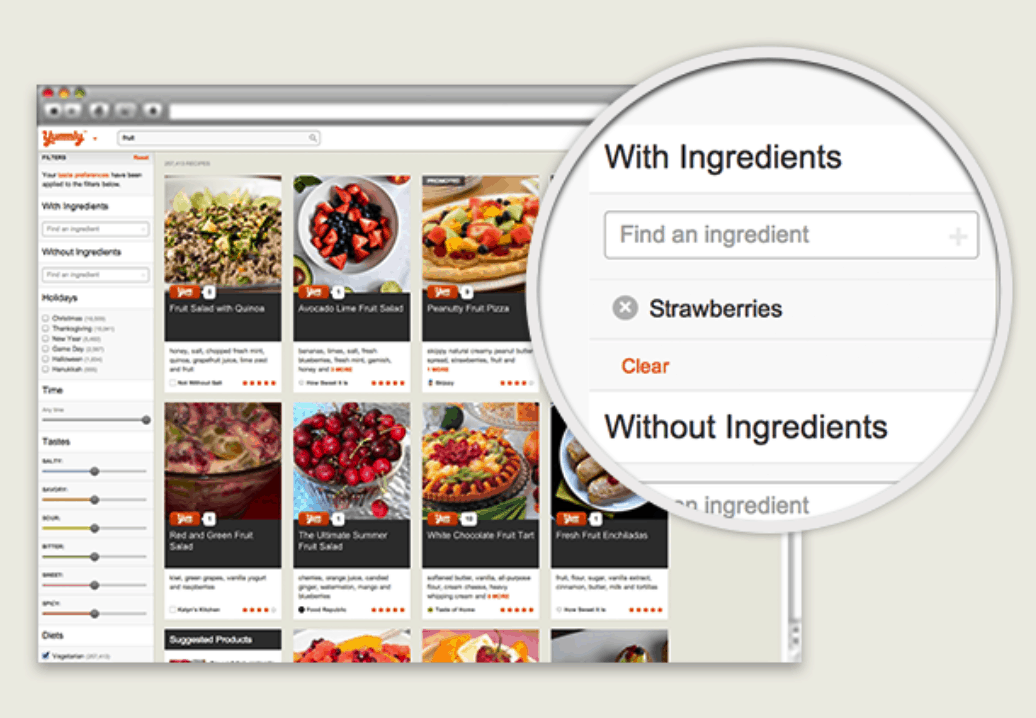 Do you have specific ingredients on hand that you'd like to make a dish with? You can search for a recipe to make with those ingredients!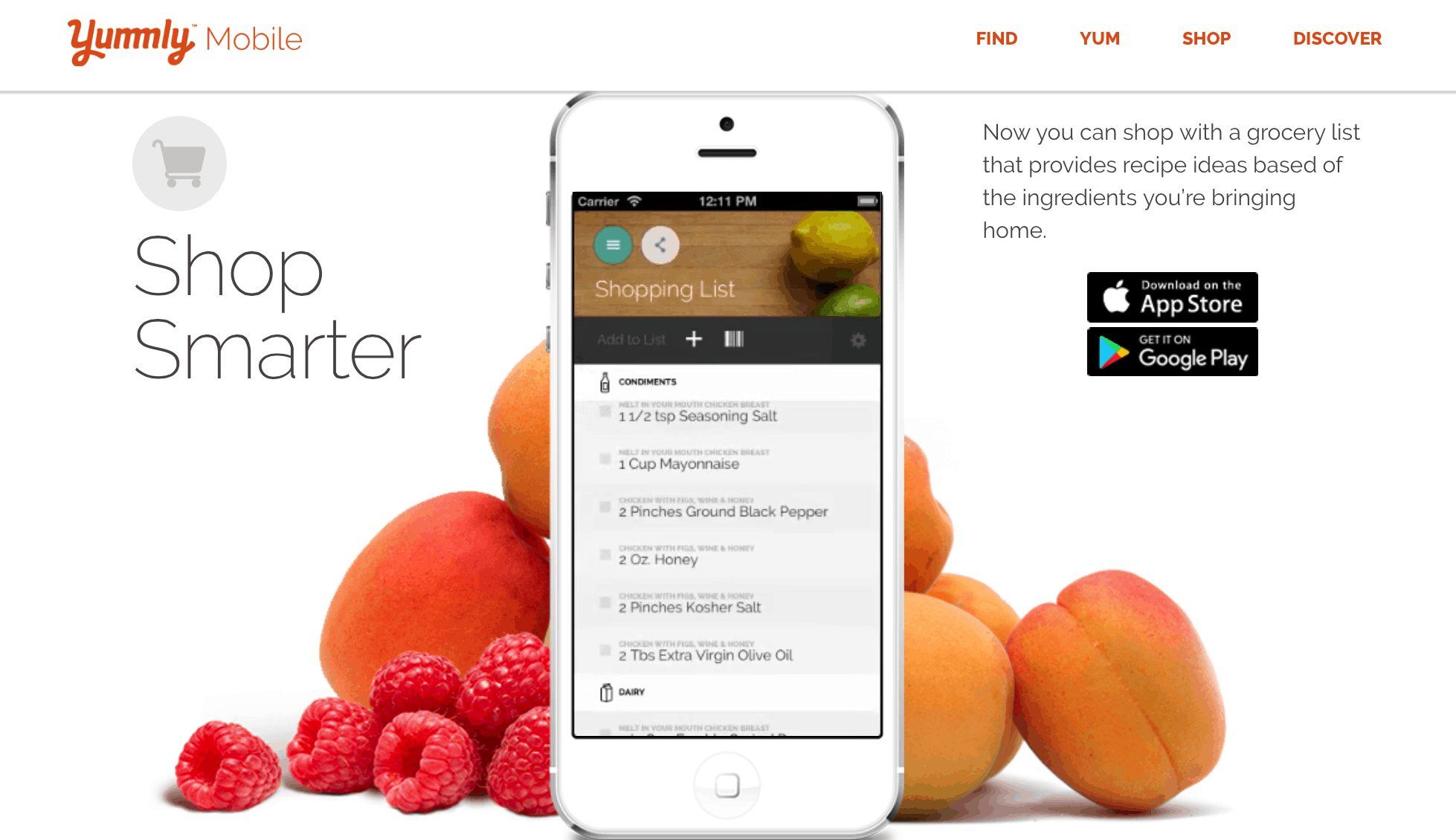 Create a shopping list for items you will need to make any recipes you like using your mobile device!
If you're feeling creative, you can even write your own recipes and add them to your recipe box.
Now all you have left to do is create your profile and get cooking!
Click here to sign up for your free Yummly account.