Hi there, I'm Julianne, welcome!  Learn more about me, why I started this blog and the important cause that I support below!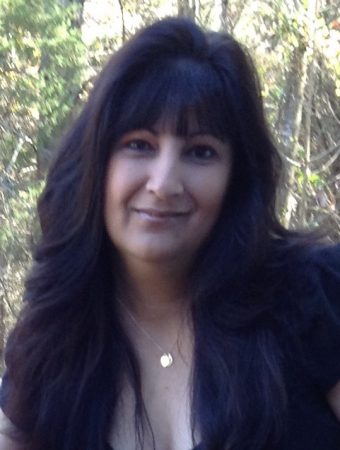 I offer Keto and Low Carb recipes that are healthy, fun and easy to make!  Most of my recipes are Gluten-Free and Sugar-Free as well.  I've been with my husband for 23 years and we have a rescue dog named Dexter.  I have a huge passion for animals, gardening, my Faith, cooking and all things Keto!
I've always loved to cook, but since switching to the Keto WOE, I constantly challenge myself with creating new recipes that people will love.  I have a bit of a sweet tooth, so I love making decadent desserts that have no added (refined) sugar.  It is my goal to offer recipes that are so satisfying,  you will never feel deprived on Keto!  The truth is, there are so many wonderful foods that we get to enjoy, and the possibilities for creating great dishes are endless!
Why I started Keto
After battling my way through several major health conditions and surgeries,  I changed my way of eating, to the Ketogenic Diet.  Many health conditions we have no ability to prevent, but we do have control over what we put into our bodies.  Removing destructive carbs, sugar, harmful preservatives, hormones, antibiotics and GMO's from my diet, has made a huge impact in my life!  In short, I feel better, have more energy, think clearer and sleep better at night.  I try to stay clear of medications when I can, and prefer using Homeopathic remedies, whenever possible.
Why I Started my Website
The answer is two-fold: it combines my two biggest passions, cooking and serving others.  I know there are people out there that struggle, seeking a healthy and effective diet to help them feel better and/or lose weight.  Keto can transform and heal you from the inside out.  The initial transition can be challenging, so in addition to tasty recipes,  I also share helpful information and tips for the Keto WOE.
Why "Christian" is Part of My Website Name
I've been asked this before and the answer is simple… following Christ, is part of who I am.  Serving those in need is an important part of being a Christian. The Vision Beyond Borders Ministry that this website supports helps victims of Human Trafficking.  To learn more, please visit their website @ https://visionbeyondborders.org/trafficking/.
Please follow, like and share to spread awareness of this incredibly important cause and help "the least of these".
If you'd like to reach out with suggestions or feedback, please use the form below and I will reply as soon as possible.  Thank you for taking the time to read this, and may God bless you!