Bacon weaved and baked, take the place of a bun in this tasty cheeseburger!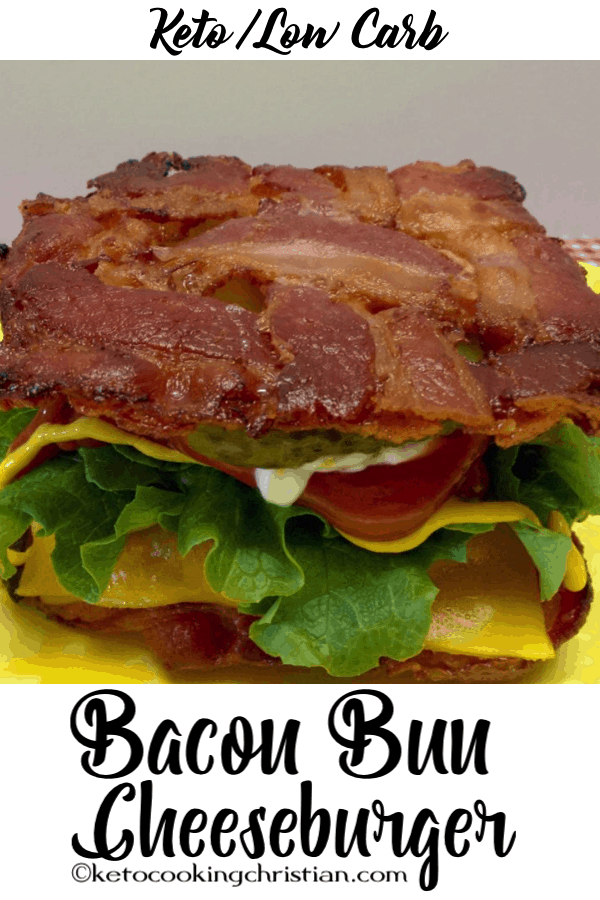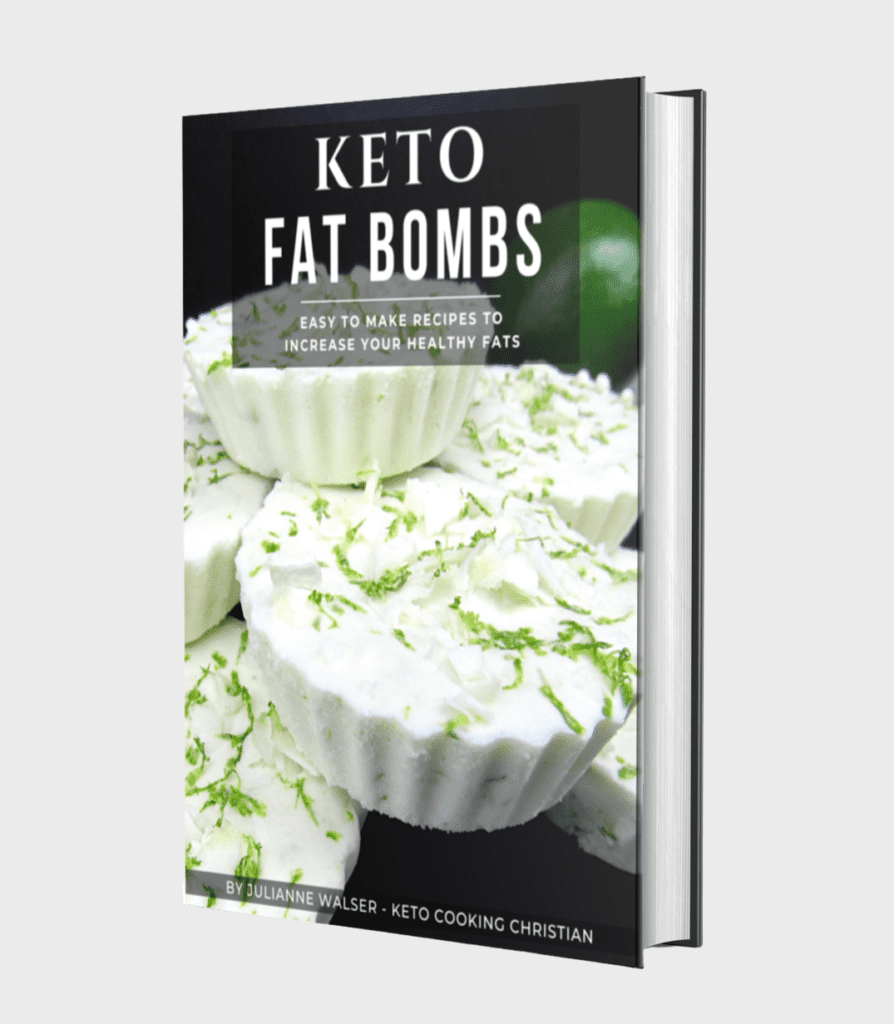 FREE KETO FAT BOMBS EBOOK
This cheeseburger was incredibly delicious! I take bacon and weave it into two pieces that are slightly larger than a burger and use them as the bun. Bake in the oven and wrap the outside of a cheeseburger in them! It's so easy to do and actually holds together really well!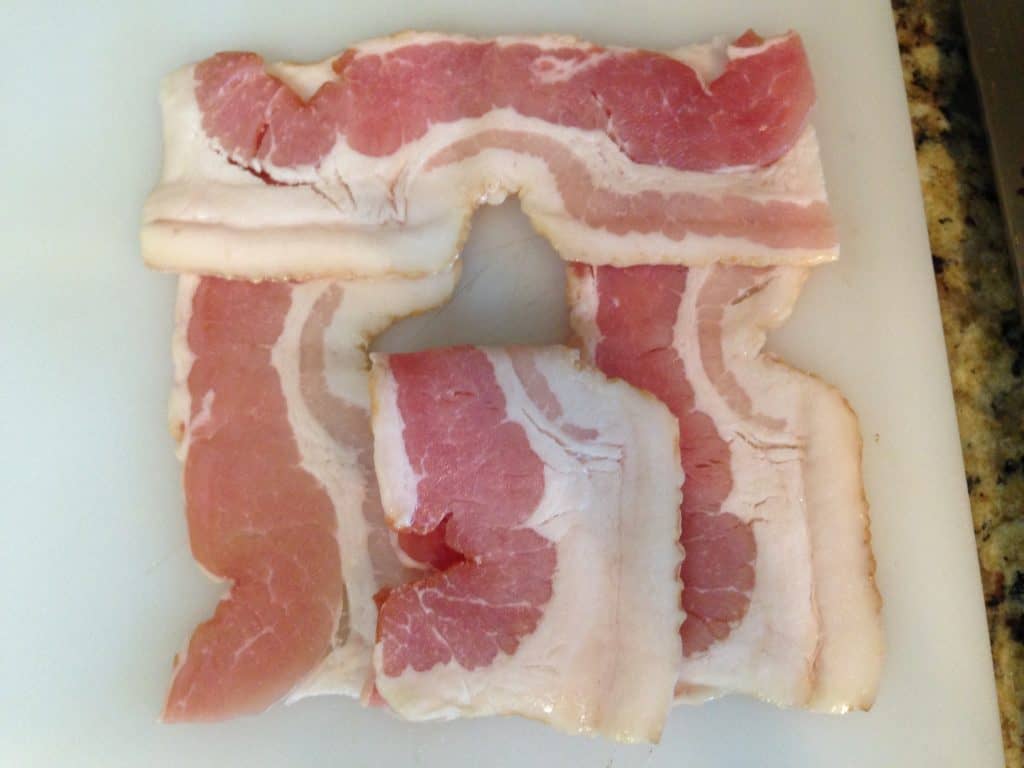 Cut 6 strips of bacon in half. Take 3 halves and lay them side by side, vertically. Then take another half strip and lay it horizontally over the two outside strips, peeling back the middle strip.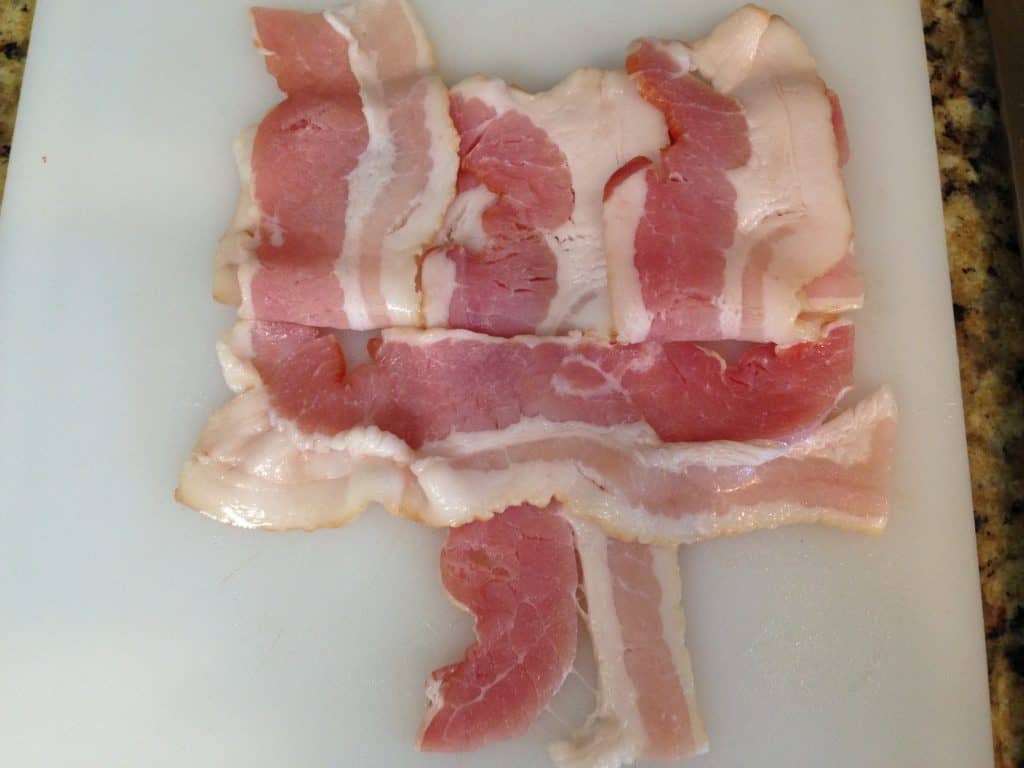 Peel back the outside strips upward, and lay another half strip over the center strip. Pull the outside strips back down and pull back the center strip. Add the last half strip horizontally on the bottom and lay the middle strip back over the bottom strip.
Place on baking sheet lined with foil and bake 15-20 minutes in a 425F oven or until crisp.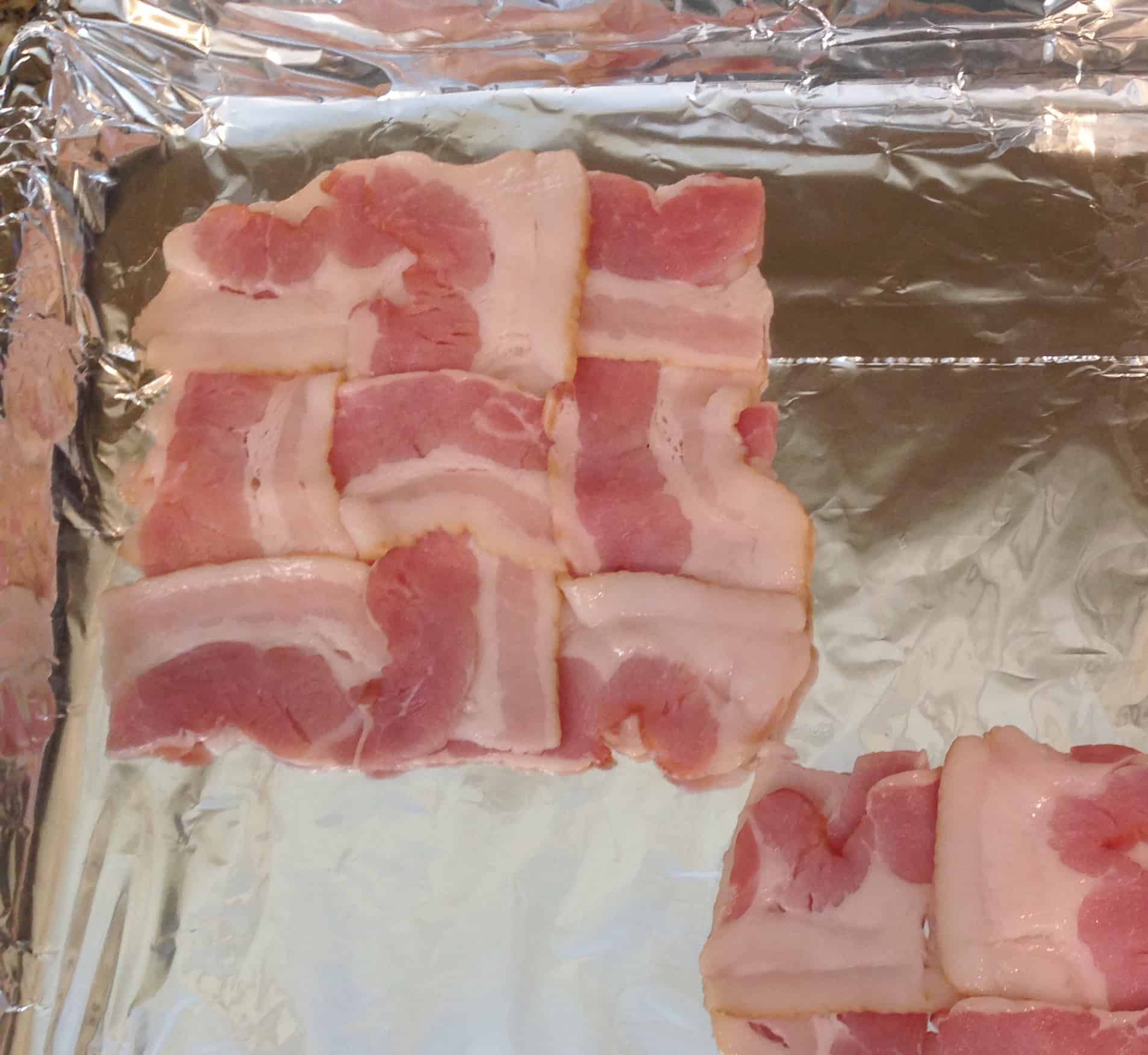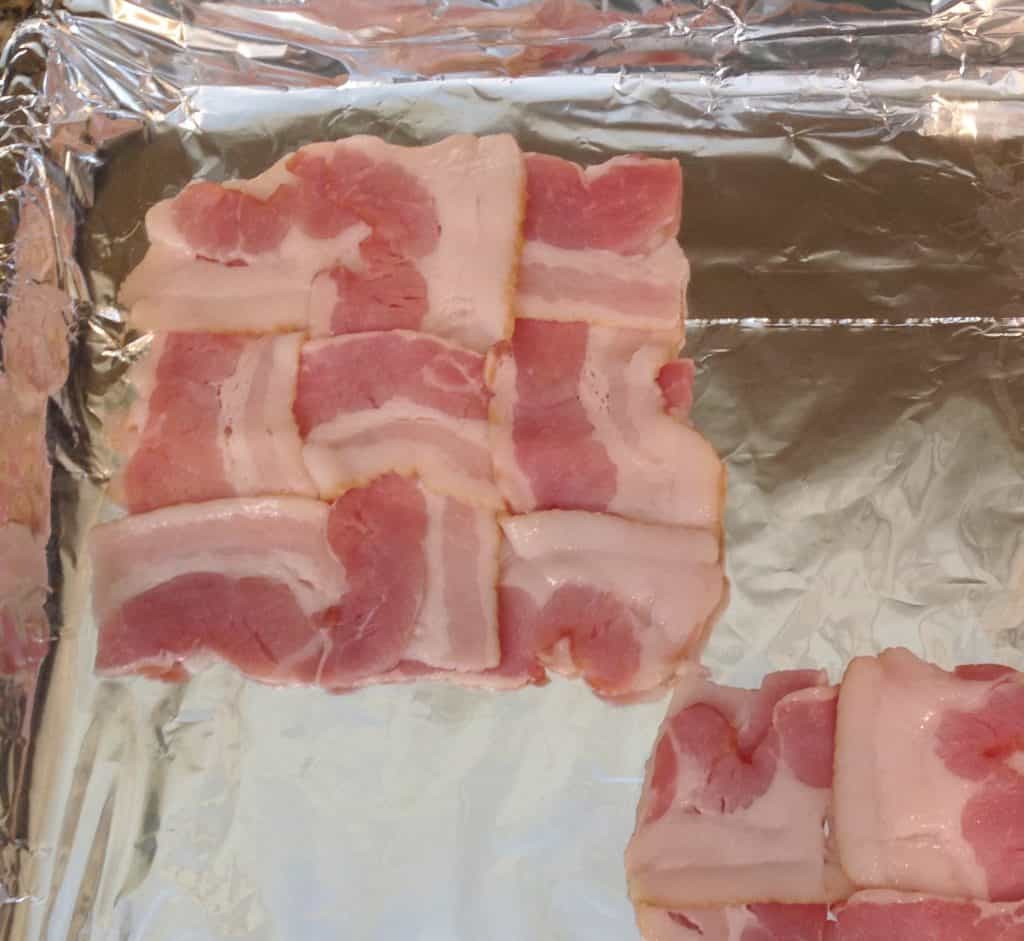 Add your burger and your favorite toppings. I added cheese, tomato, pickles, lettuce, no-sugar ketchup, mayo and mustard.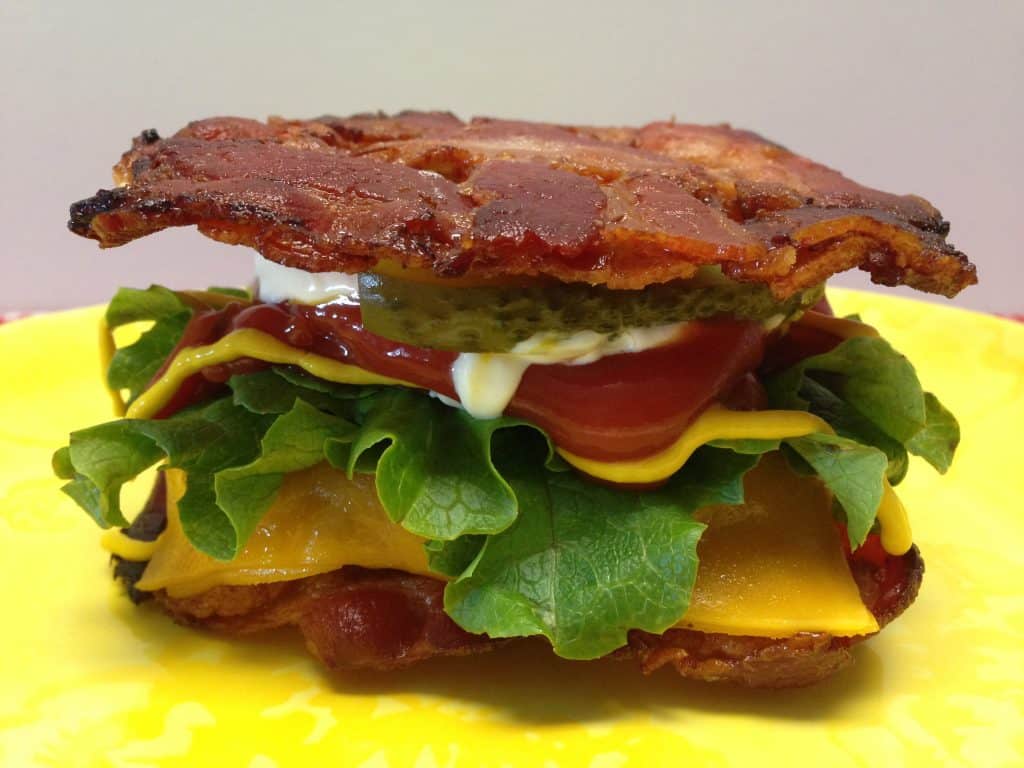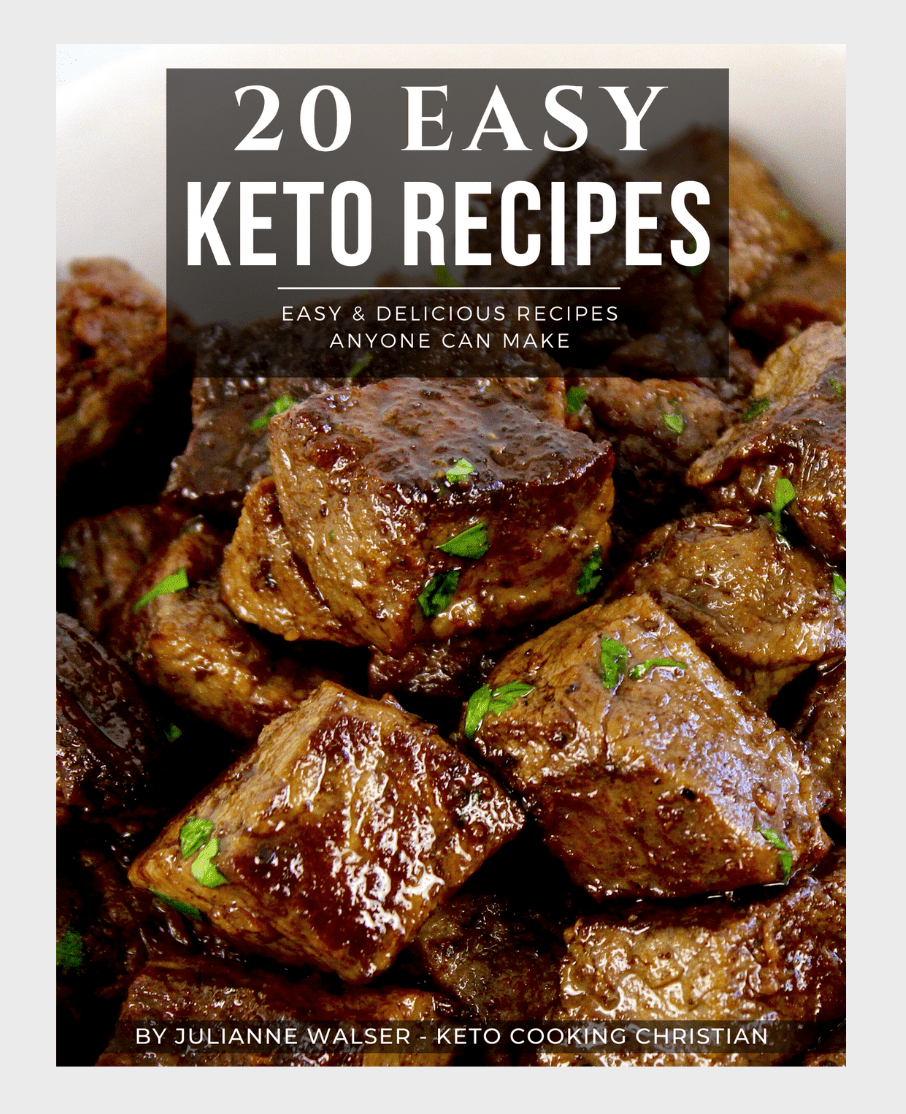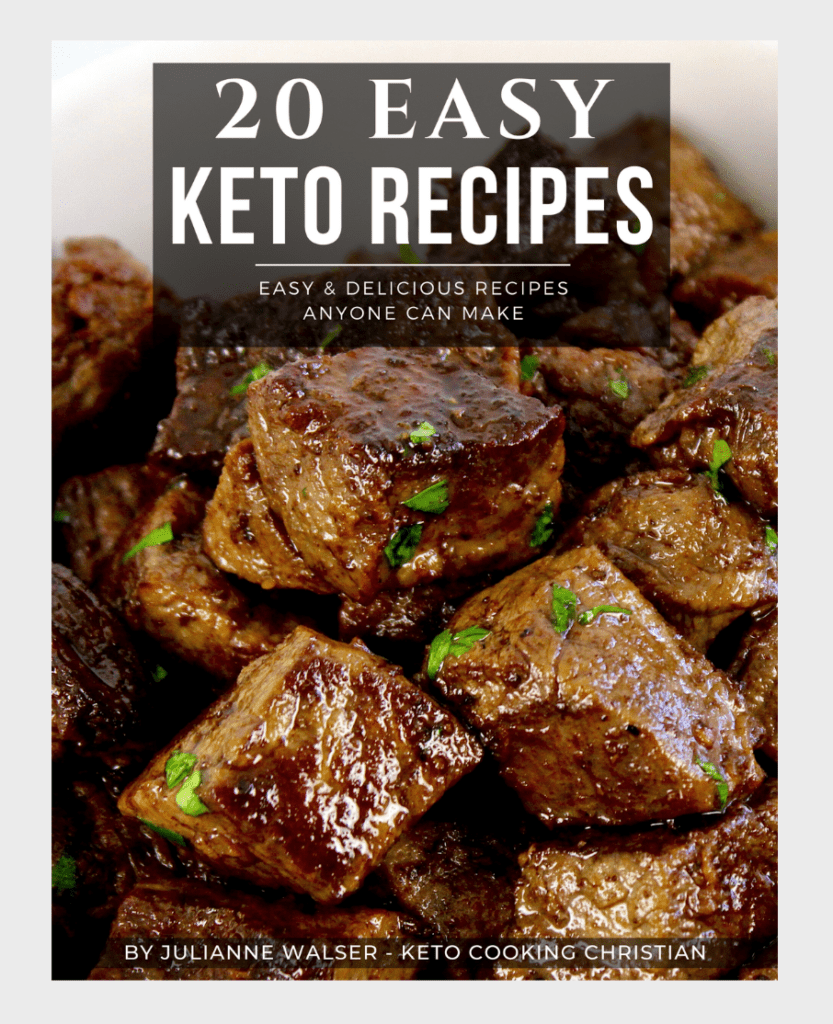 FREE 20 EASY KETO RECIPES EBOOK