Avocado's are the quintessential Keto food and are incredibly good for you! You can read more about the health benefits of avocados here. I try to include them in many dishes, both sweet and savory, or even by itself with a squeeze of lime, salt, pepper and a drizzle of olive oil. I also use them in my Chocolate Avocado Brownies and Silky Chocolate Avocado Mousse, which if you use avocado's that have just ripened, you won't even taste them! I also make Avocado Fries, which are delicious, as well as an Avocado Lime Cilantro Ranch Dressing. I made Bacon, Egg, Pepper and Cheese Pinwheels (pic below) and decided to serve this avocado flower along side it. I think it's so pretty and makes a great presentation so I wanted to share how I did it. It's so easy, you won't believe it!!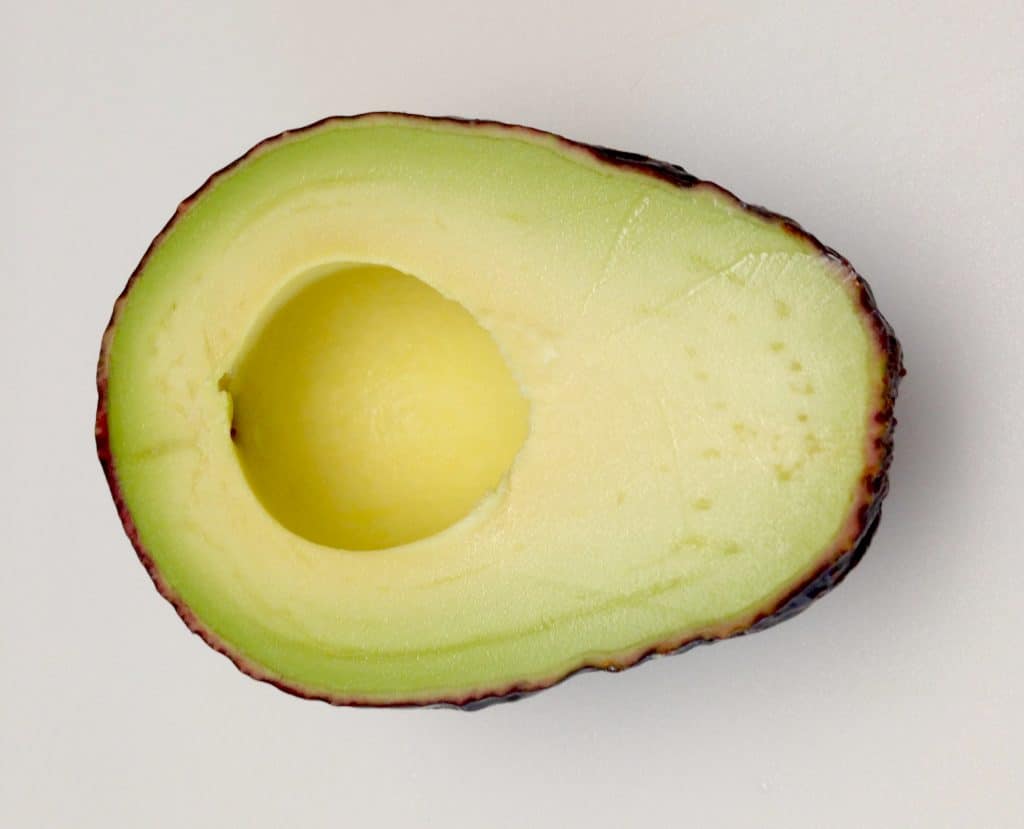 Remove the pit from an avocado, slice in half, then scoop out and discard the skin.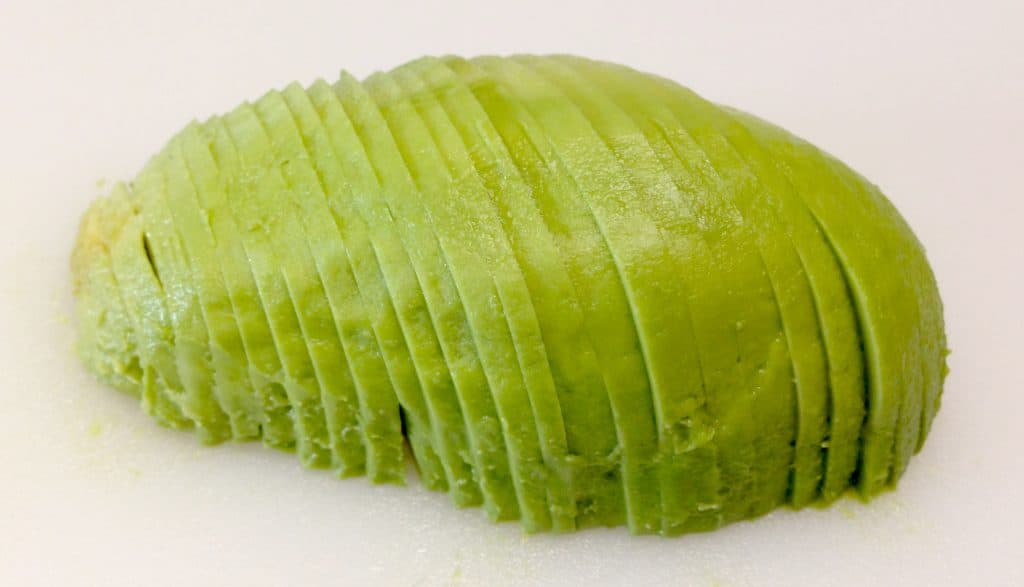 Slice the avocado vertically into very thin strips.

Spread out the strips width-wise and starting from the left side, curl in the end and wrap around the remaining slices.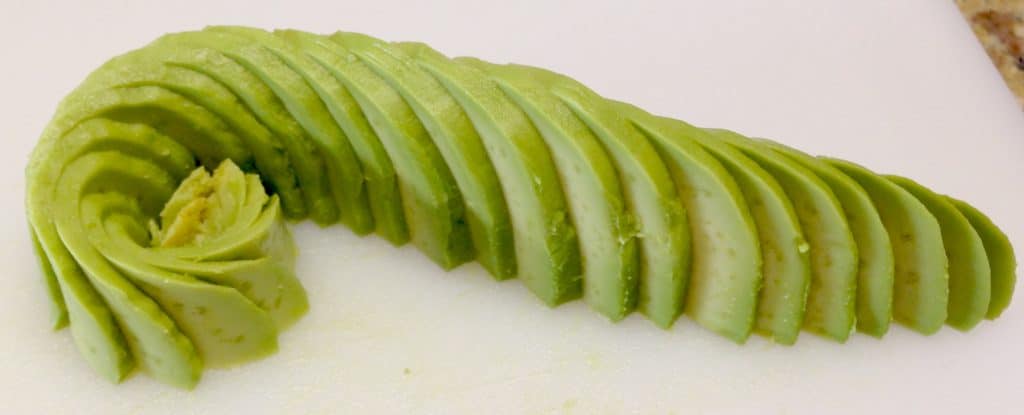 It should look something like this....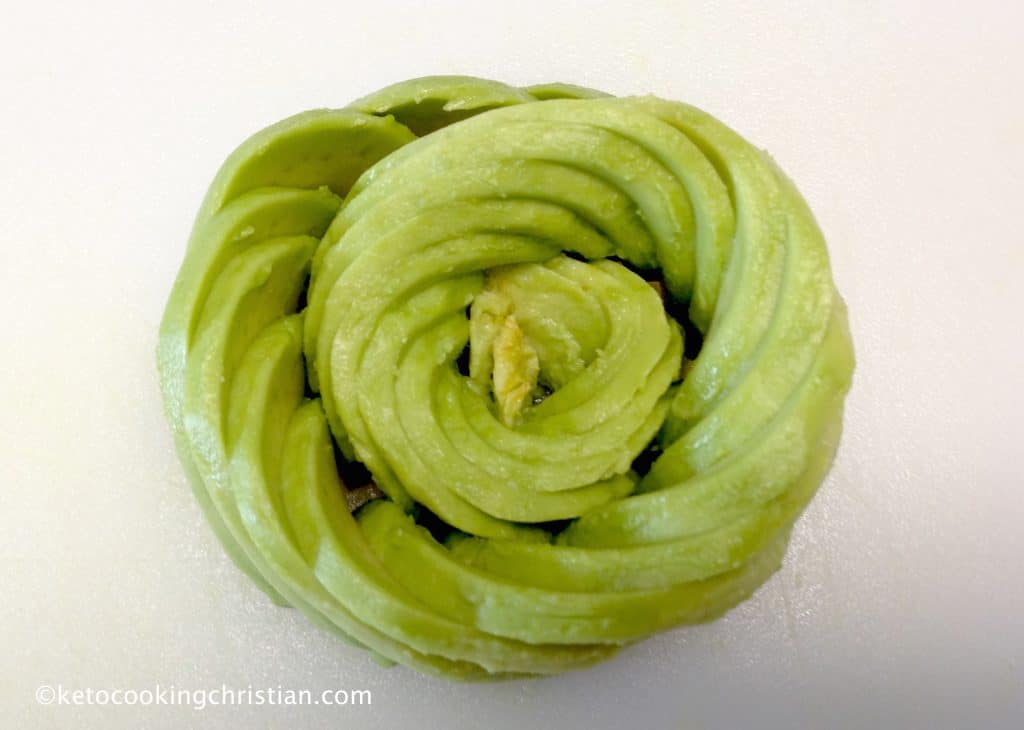 Gently fan it out slightly.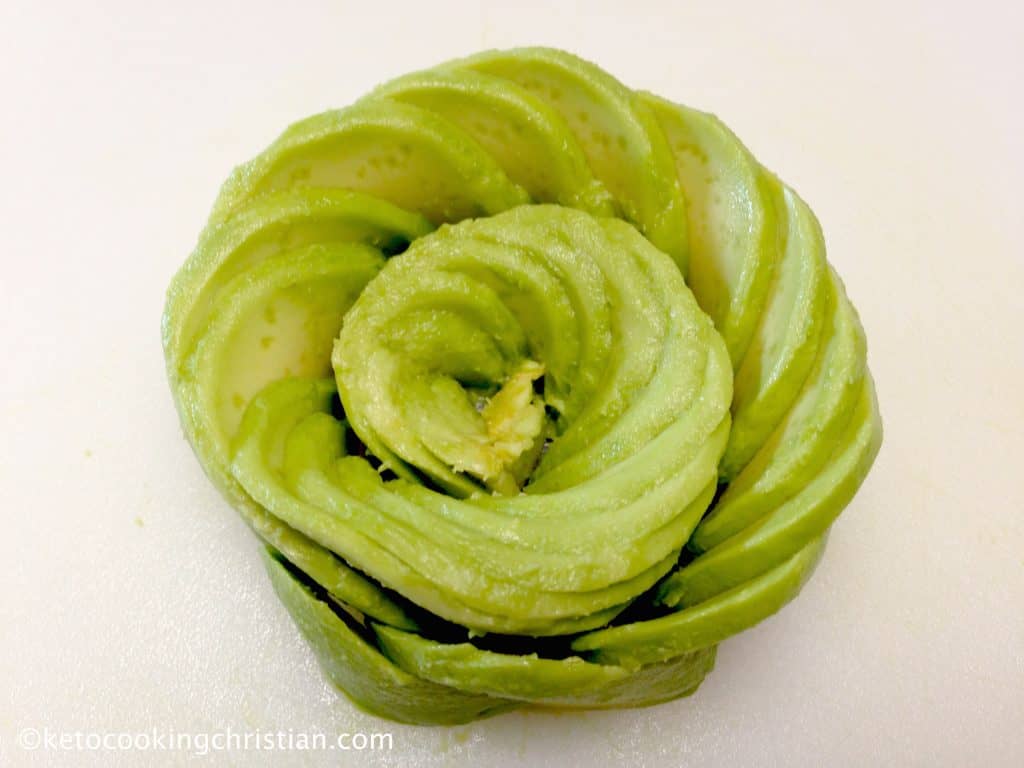 You can serve with just about any dish...