This incredibly delicious Keto Lemon Lush, with beautiful layers of tangy lemon curd, fluffy whipped cream, luscious cheesecake and vanilla shortbread crust, makes one impressive dessert for any occasion.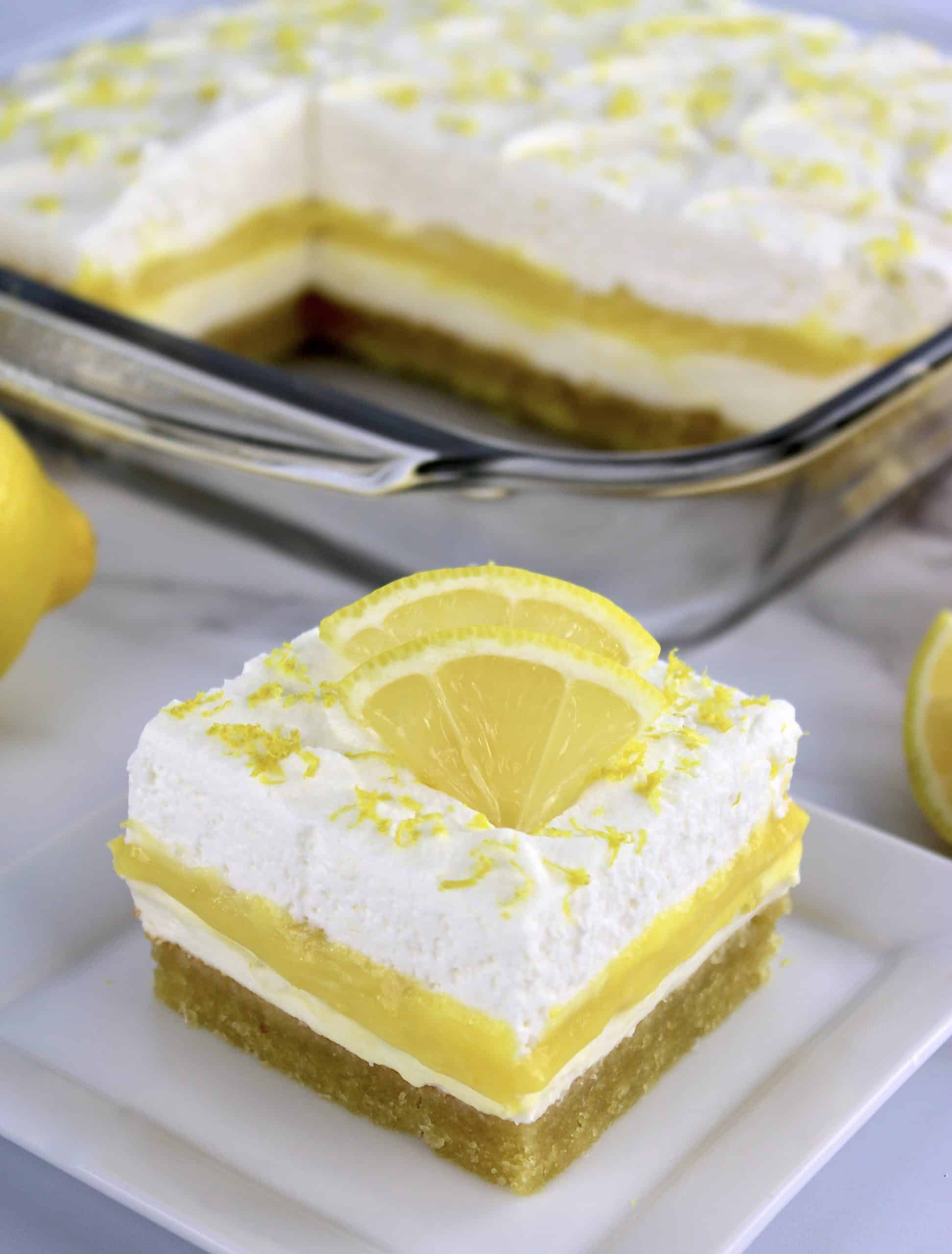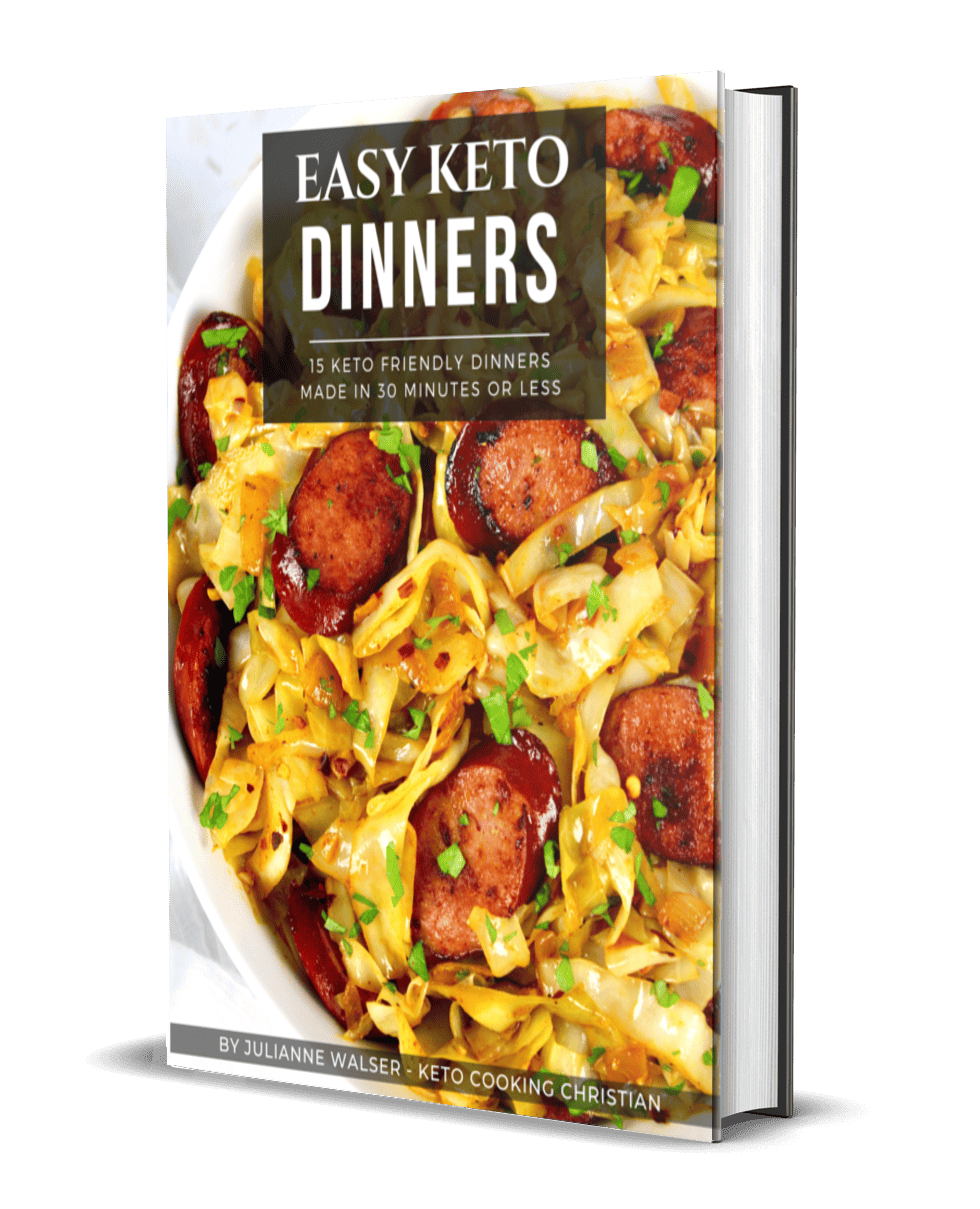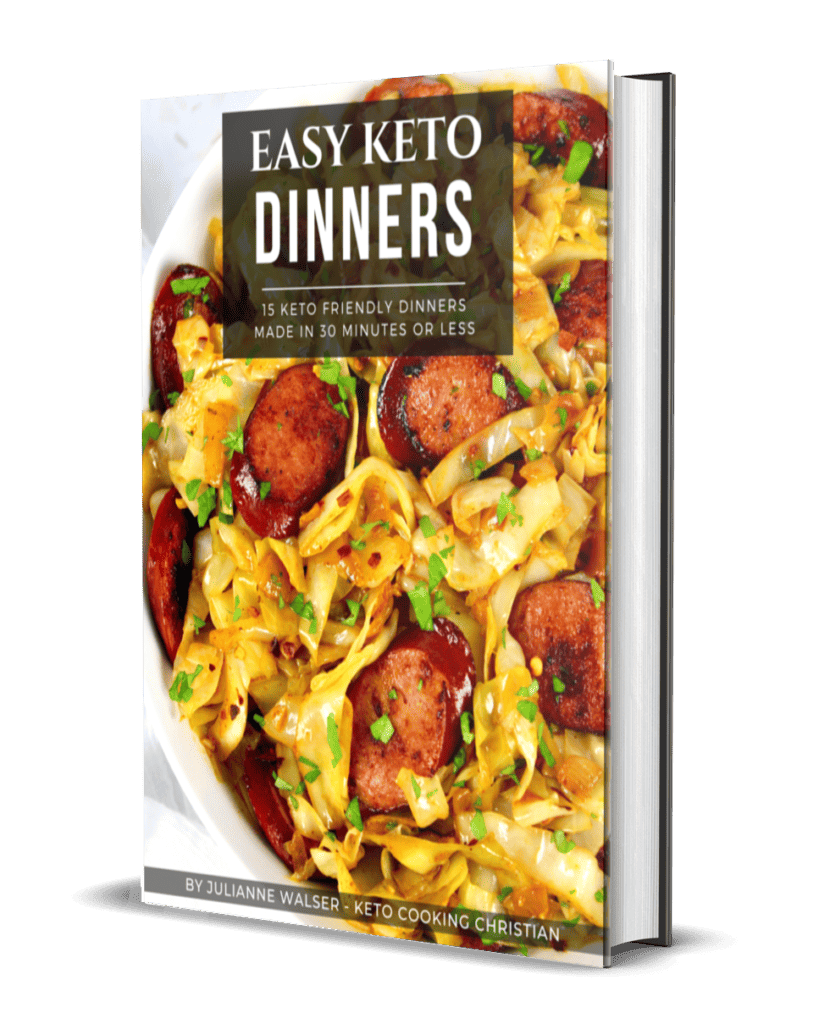 FREE EASY KETO DINNERS EBOOK
Jump to:
❤️ Why You'll Love this Lemon Lush Recipe
Beautifully layered dessert with a creamy lemony center
Luscious cheesecake and fluffy whipped topping layers
Shortbread-like vanilla crust
Makes an impressive presentation, perfect for a special occasion
Family friendly and sugar-free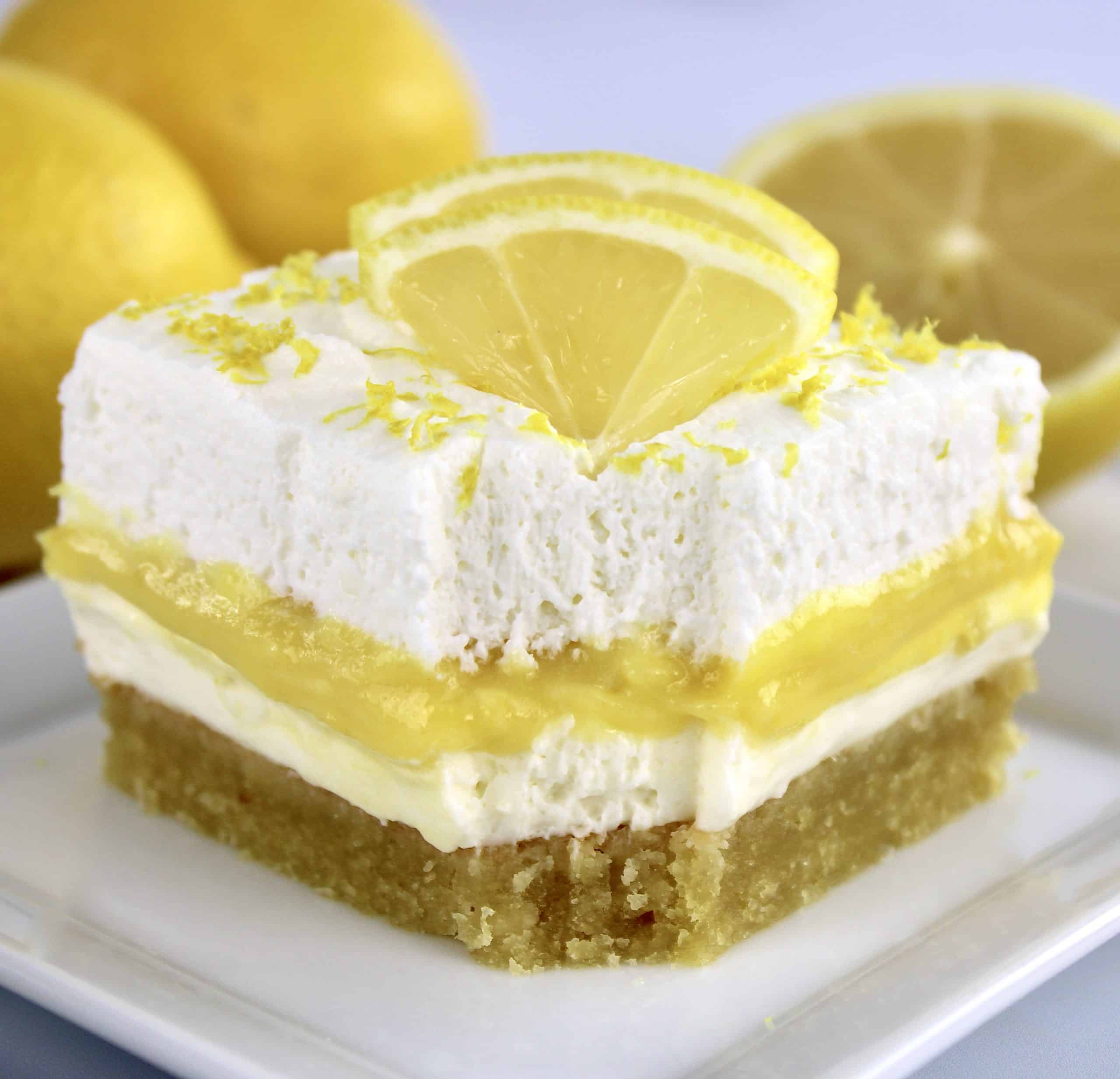 If you're looking for a delicious and refreshing dessert, look no further than this gorgeous, layered Lemon Lush recipe. It's perfect for serving for any special occasion or just for a guilt-free way of satisfying your sweet tooth on a warm summer day.
Starting with a simple, gluten-free shortbread crust, then added layers of a light and fluffy no-bake cheesecake, topped with delicious lemon curd and then it's topped with a creamy whipped cream. Trust me, this Lemon Lush is a drool-worthy dessert you'll get rave reviews over.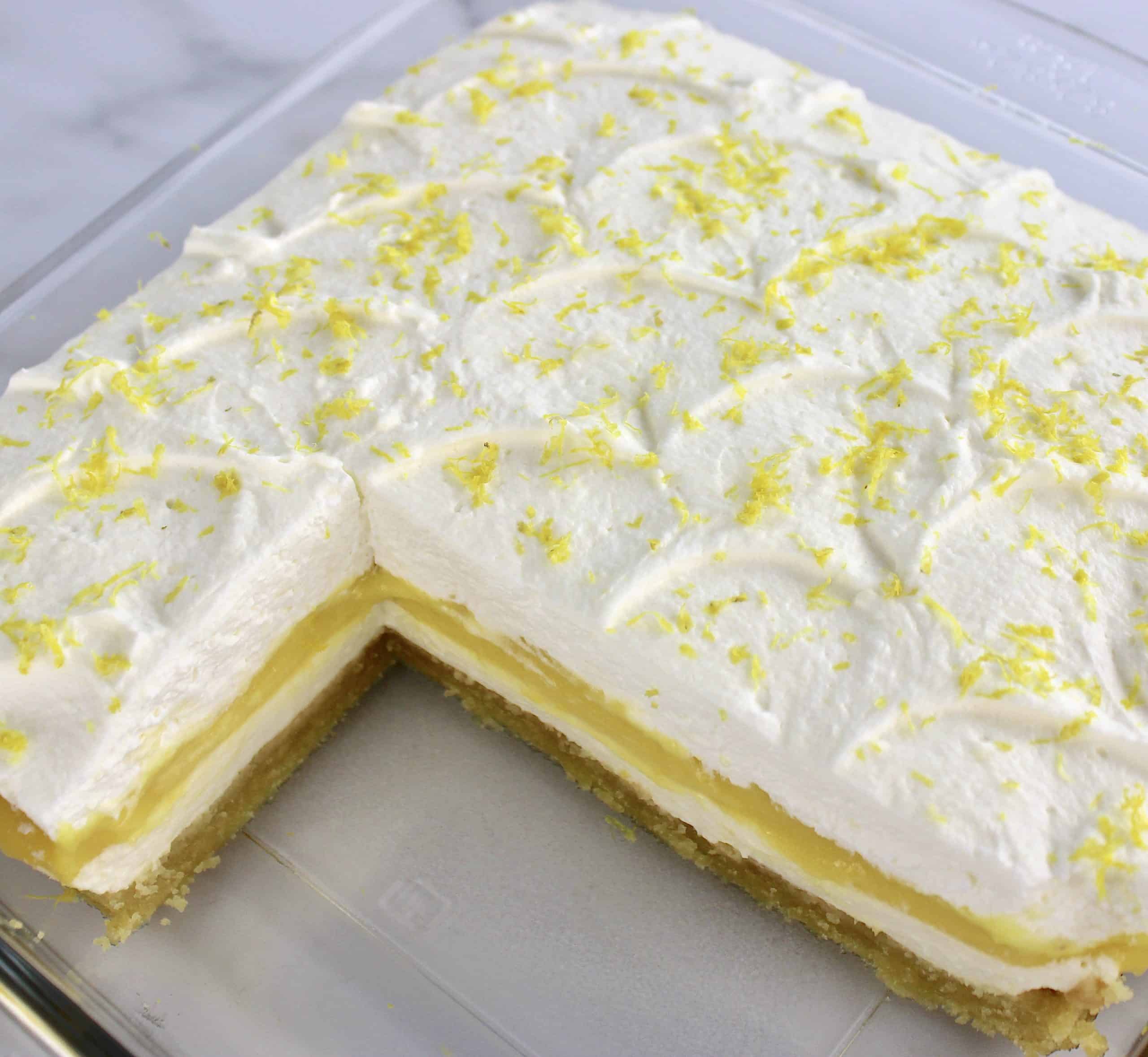 One of the things that makes this such a stunning dessert is the way the vibrant layers create pretty presentation, just like the ones you get from a fancy bakery.
This Keto Chocolate Lasagna and this recipe for Keto Caramel Slice are two other fabulously scrumptious layered desserts that are always a crowd pleaser.
🛒 What's in Lemon Lush
Cream cheese
Heavy Cream
Sour cream
Butter
Egg
*Exact measurements are listed in the recipe card below.
🥣 Recommended Tools
🔪 How to Make Lemon Lush
Make the 5 Minute Keto Lemon Curd recipe and place it in the fridge to cool while you make the crust.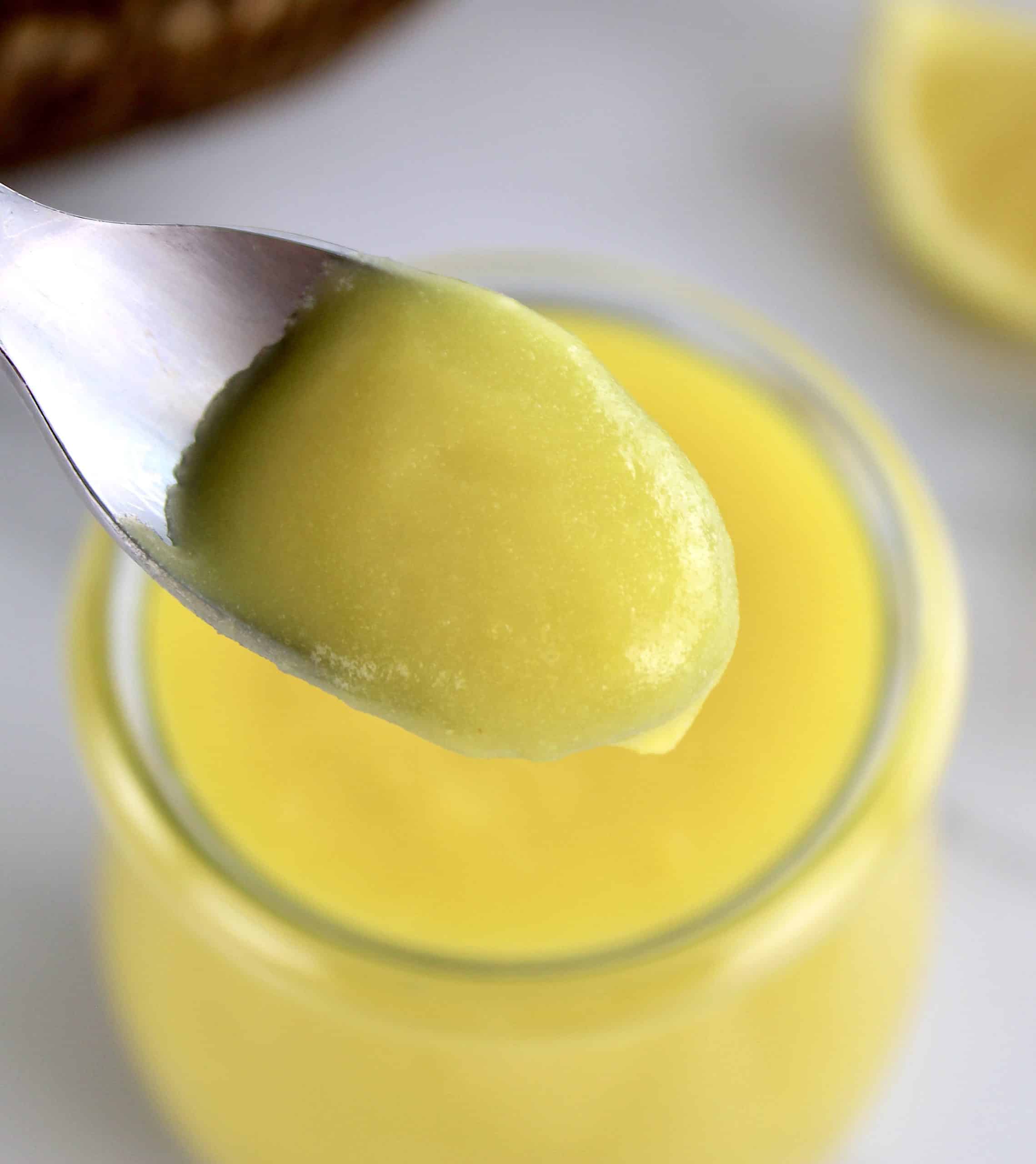 To Make the Crust
Preheat your oven to 350°F.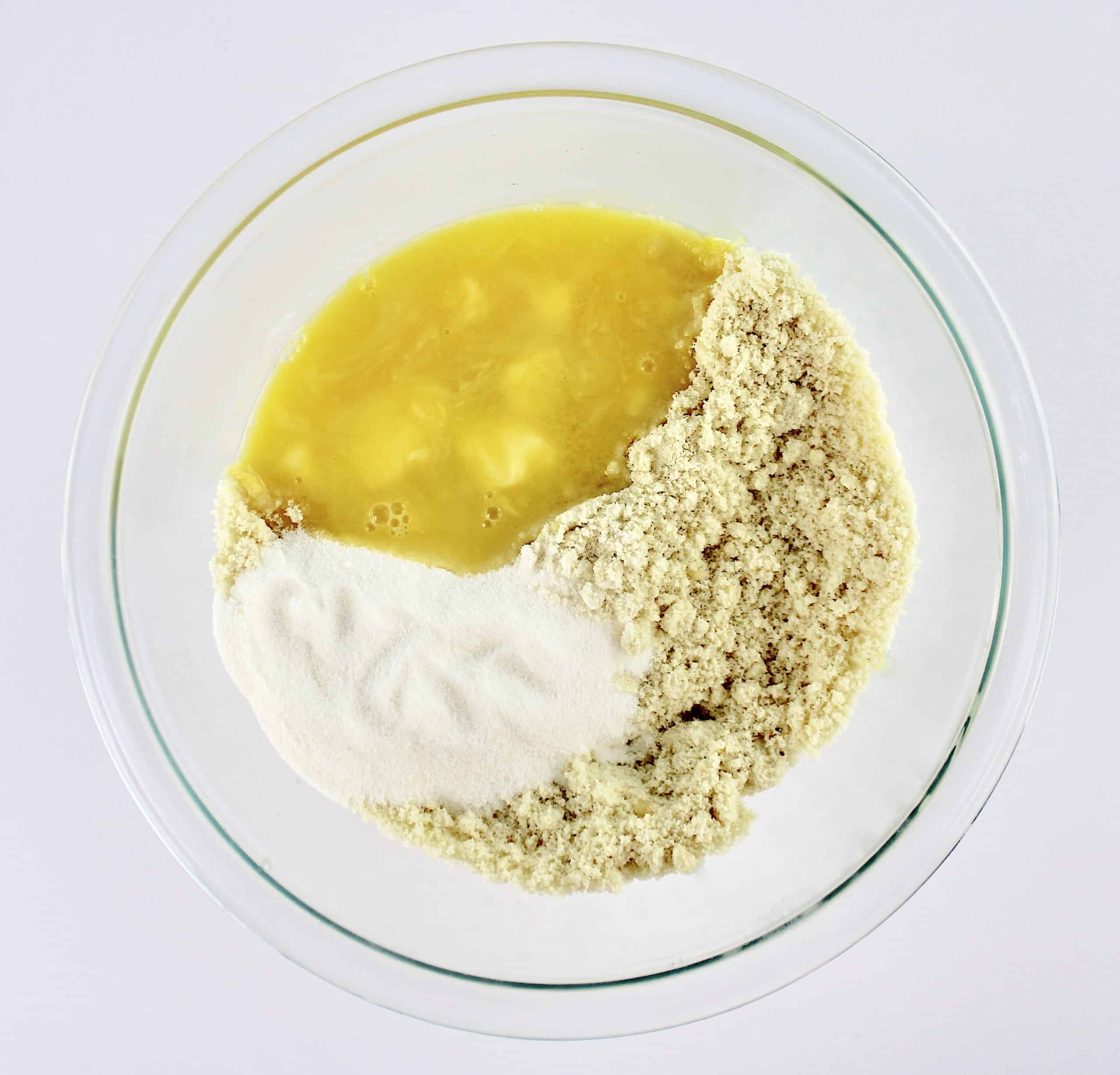 Add the almond flour, sweetener, egg, butter and vanilla extract in a mixing bowl.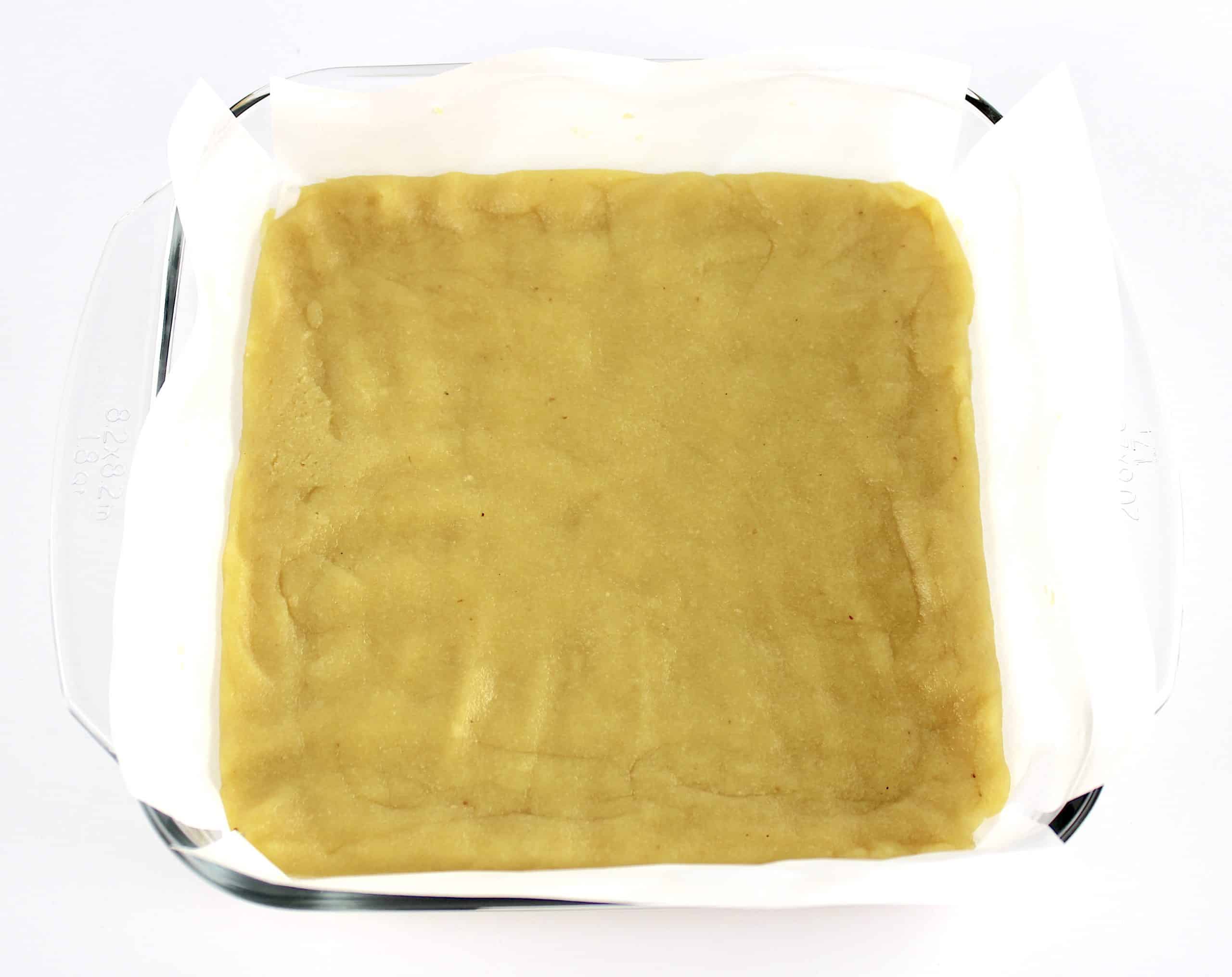 Mix until well combined, then press out in an even layer into a 9x9 casserole baking dish that's lined with parchment paper.
Tip: The parchment really helps to lift out the lemon lush once it has set, making it easier to slice.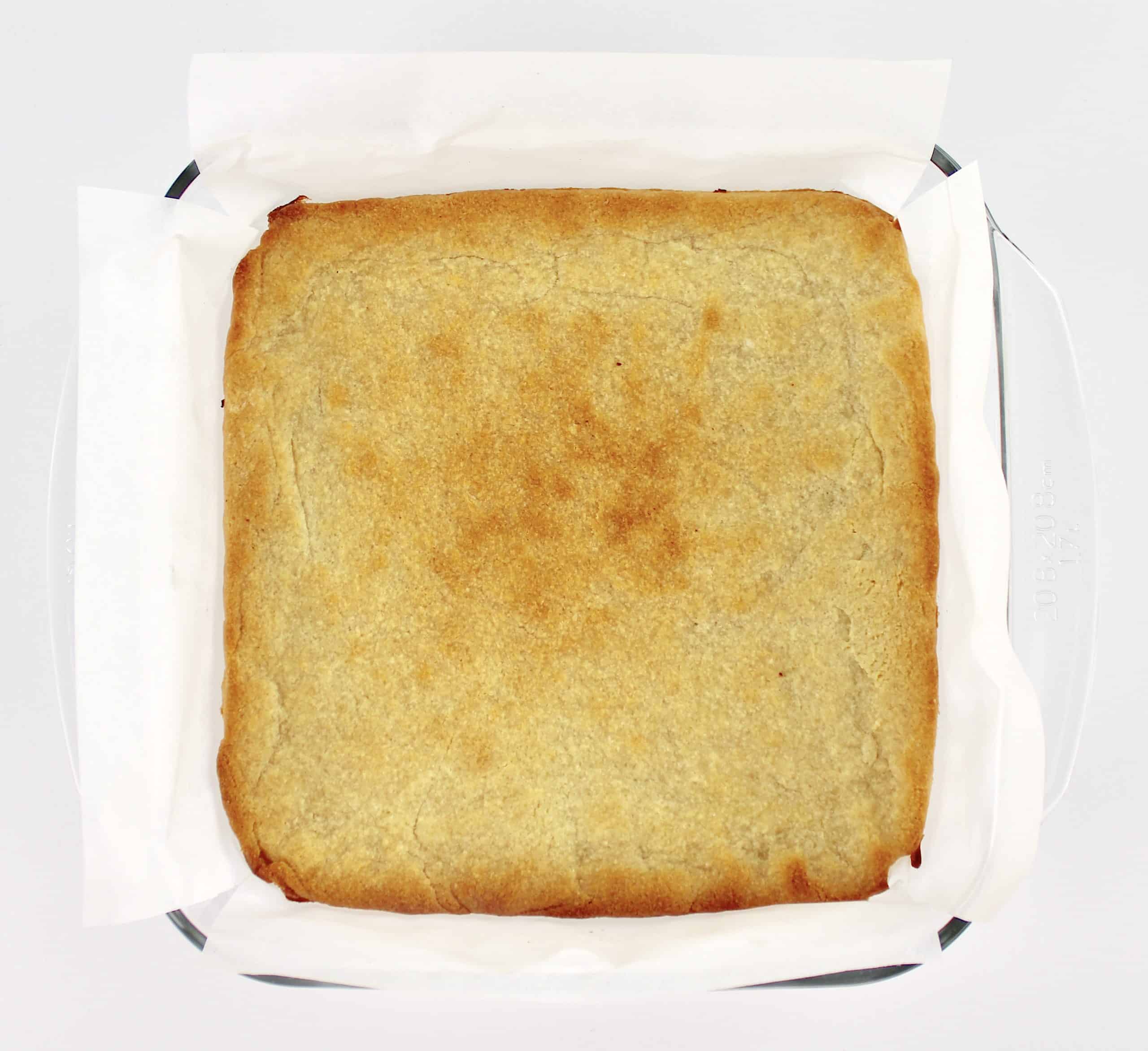 Bake for 15-17 minutes or until the crust is lightly golden. Remove from the oven and allow to cool at room temperature while you make the cheesecake layer.
To Make the Cheesecake Layer
Add the cream cheese in a mixing bowl and whip up using a hand mixer until fluffy.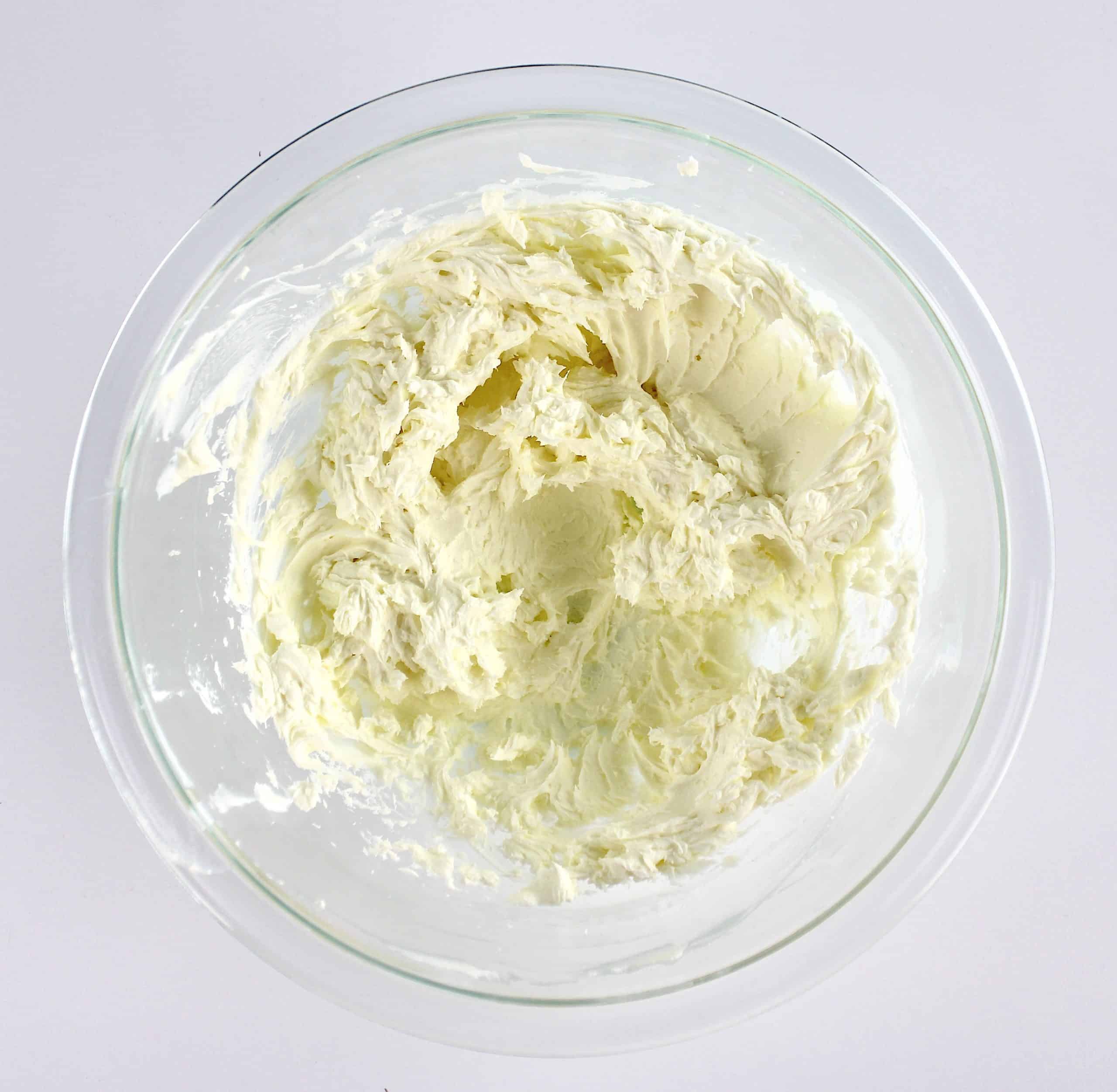 Add in the sour cream, heavy cream, sweetener and vanilla extract.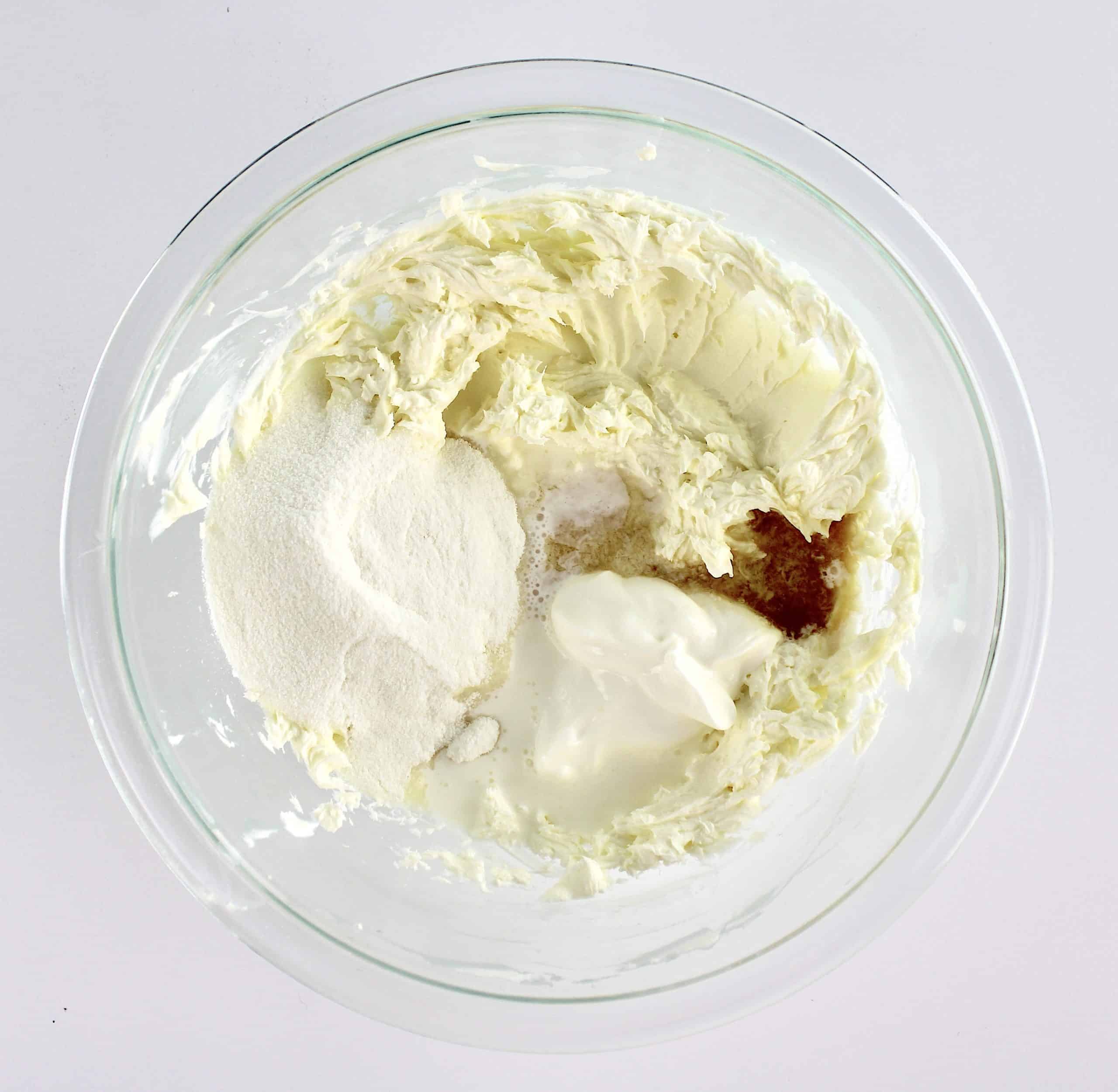 Then continue mixing until smooth and well combined.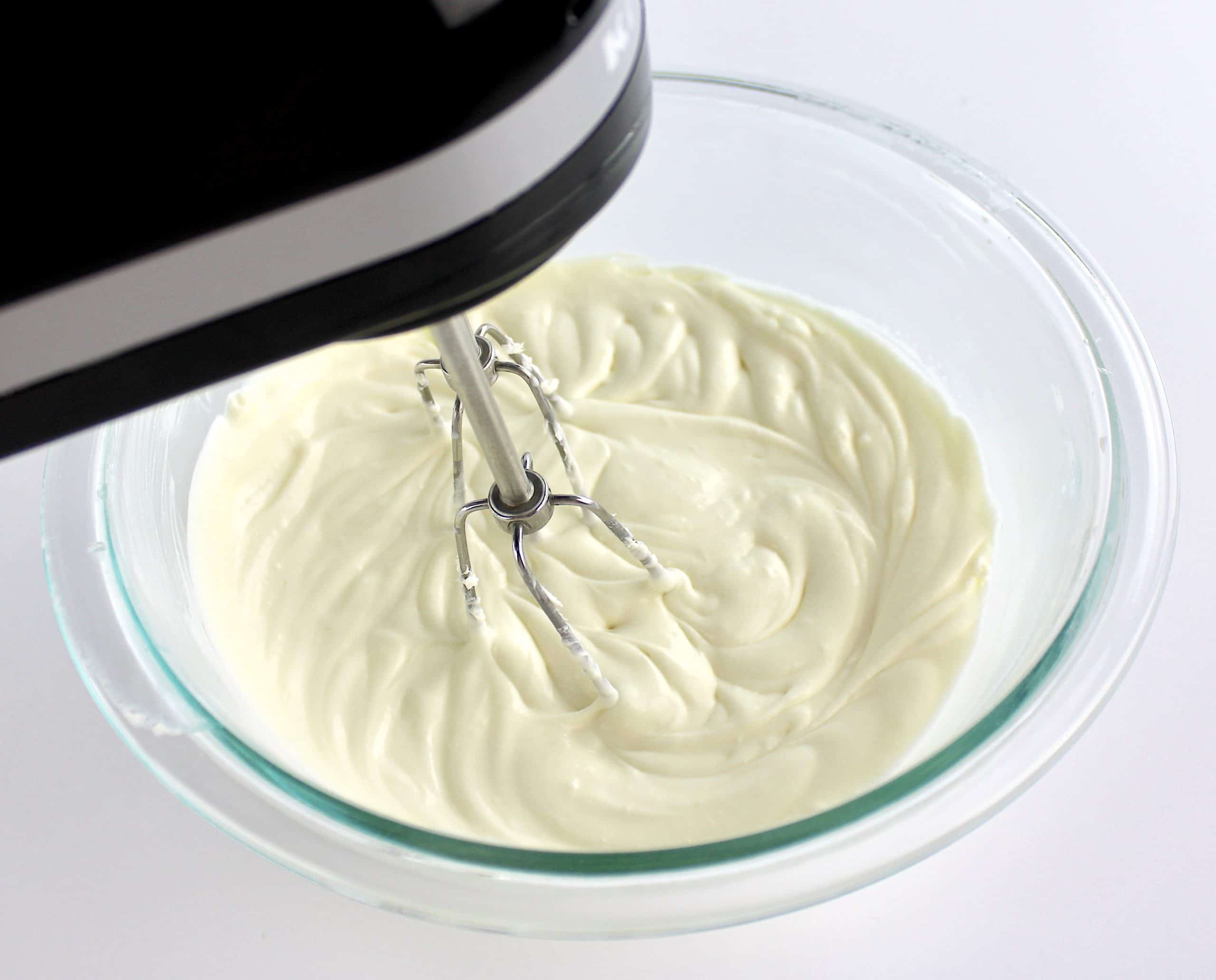 Once the crust has cooled, spread the cheesecake mixture over the top using an offset spatula and allow to chill in the fridge for at least 1 hour or until it as firmed up a little.
Tip: Lightly touch the top of the cheesecake layer before adding the lemon curd, just to make sure it has firmed up enough. If it's too soft, chill it longer otherwise the lemon curd will mix with the cheesecake layer when you go to spread it and you won't have nice neat layers.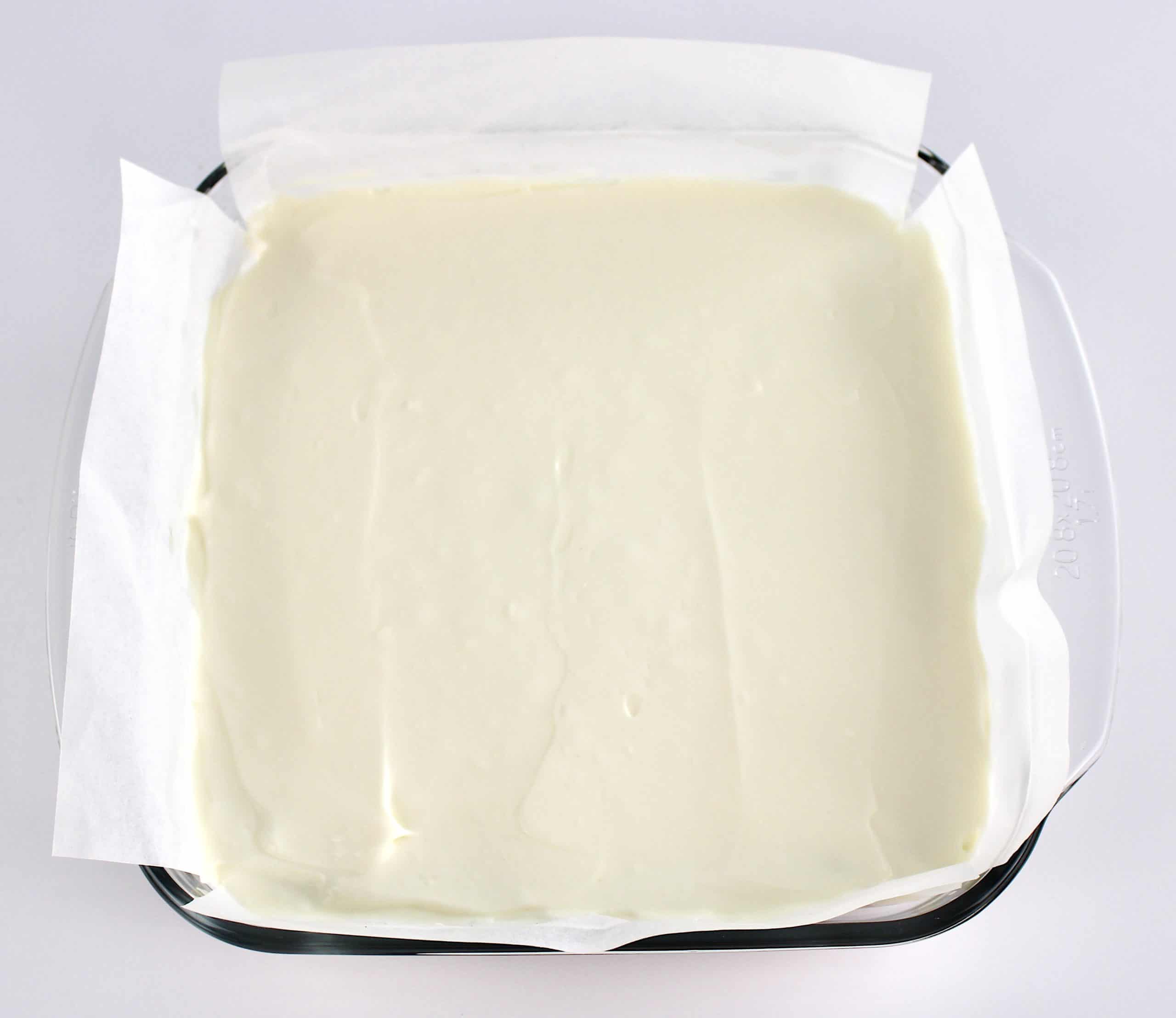 Add the lemon curd over the top of the cheesecake layer and spread in an even layer. Chill in the fridge for another hour or until you're able to add the whipped topping without disrupting the lemon layer.
Tip: The same is true for the lemon curd layer. The last thing you want is to spread the whipped cream too soon and have the curd mixed into the topping.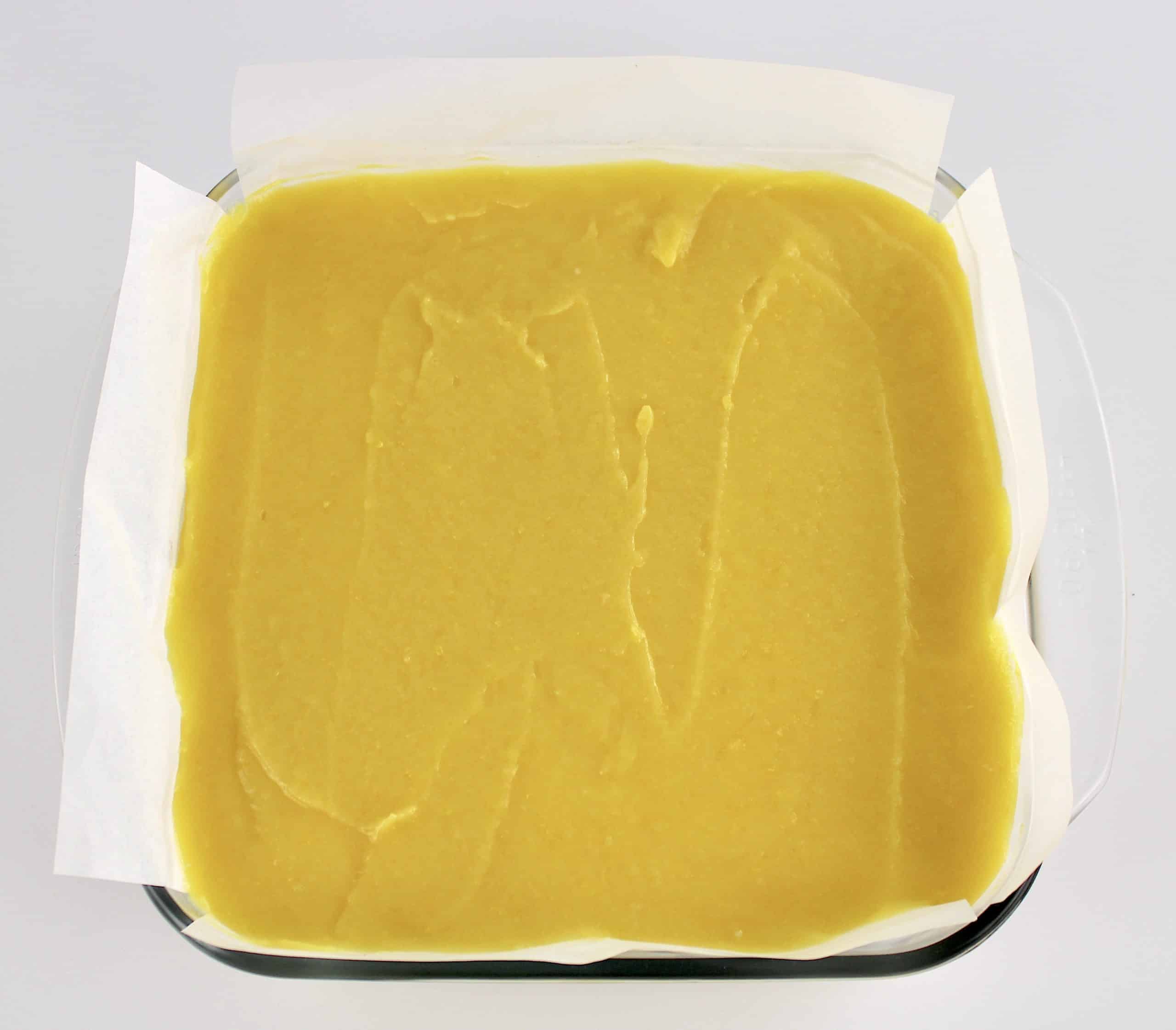 To Make the Whipped Topping
Add the heavy cream into a cold mixing bowl and whip to soft peaks using a hand mixer.
Tip: Cold heavy cream and a cold bowl really help the cream whip up better. I typically put my bowl in the freezer 10 minutes before I need it.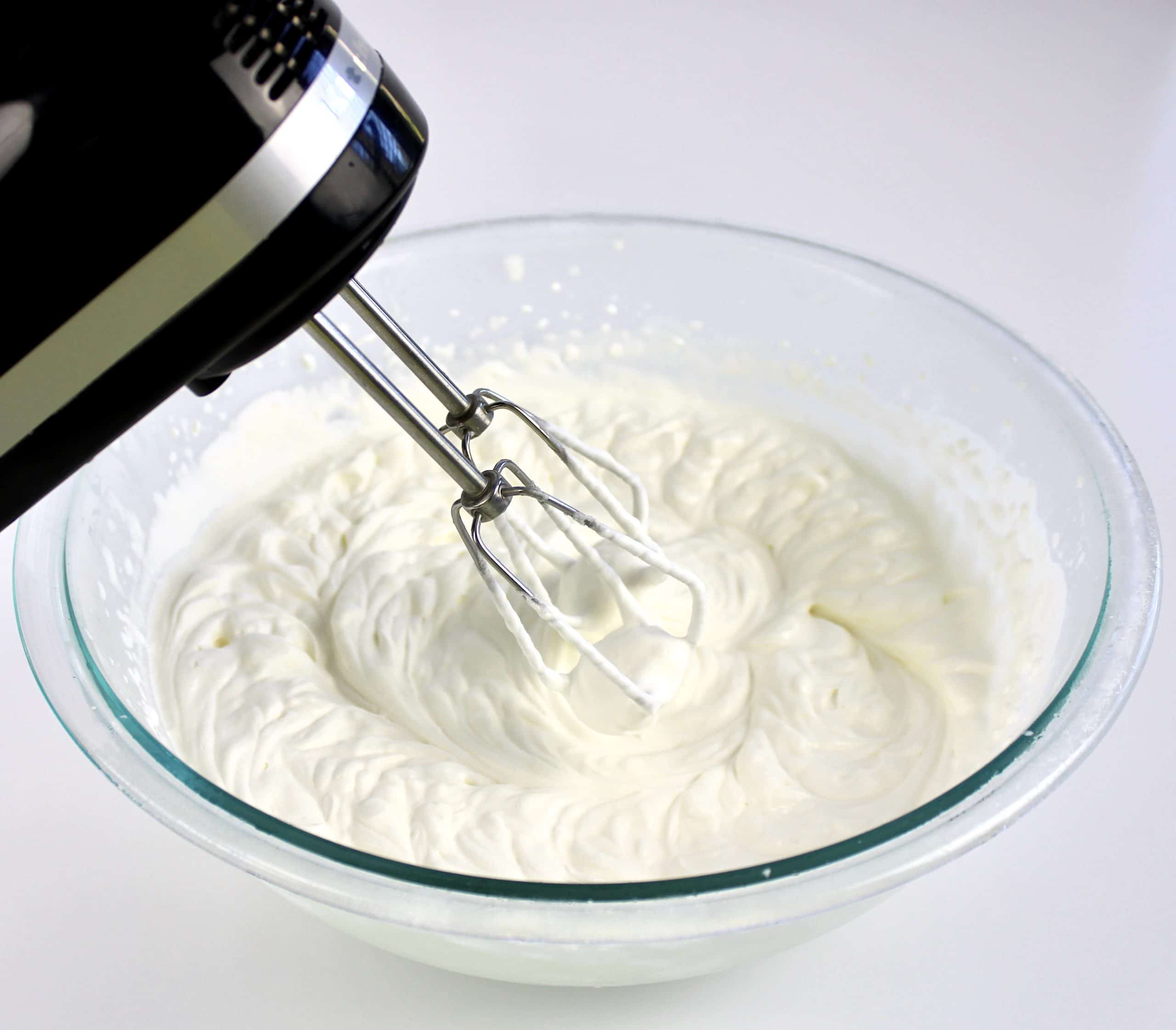 With the mixer running, slowly add in the sweetener and vanilla extract. Once you have stiff peaks, add in the cream cheese and mix just until smooth.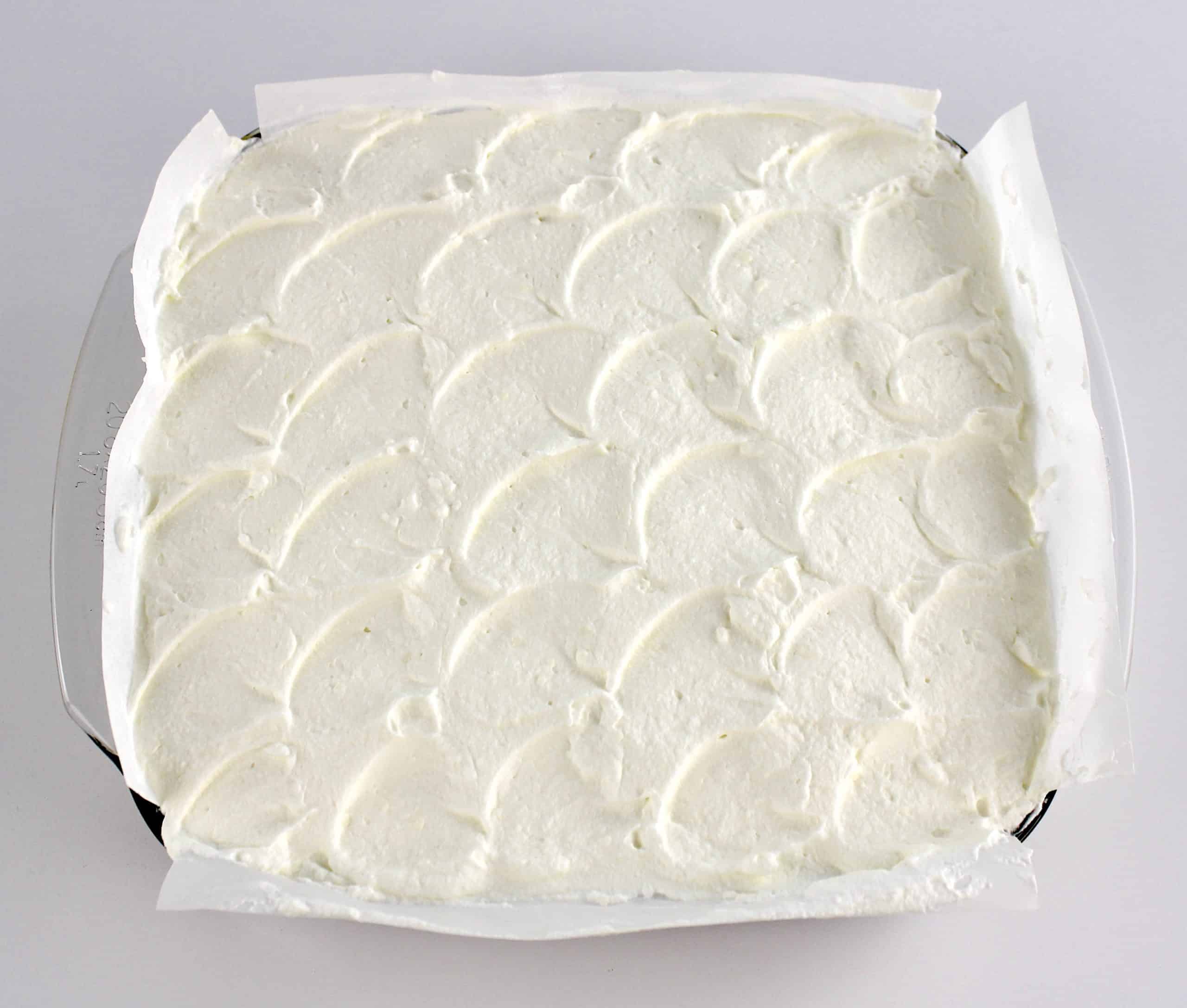 Add the whipped cream over the lemon layer and you can either spread it smooth, or you can make a design as you might with a frosting. Chill in the fridge for at least 4 hours, but overnight is better to ensure all the layers have set.
Tip: This is where patience is key! If you cut into it too soon, you will have a gooey mess. Trust me, it's worth the wait.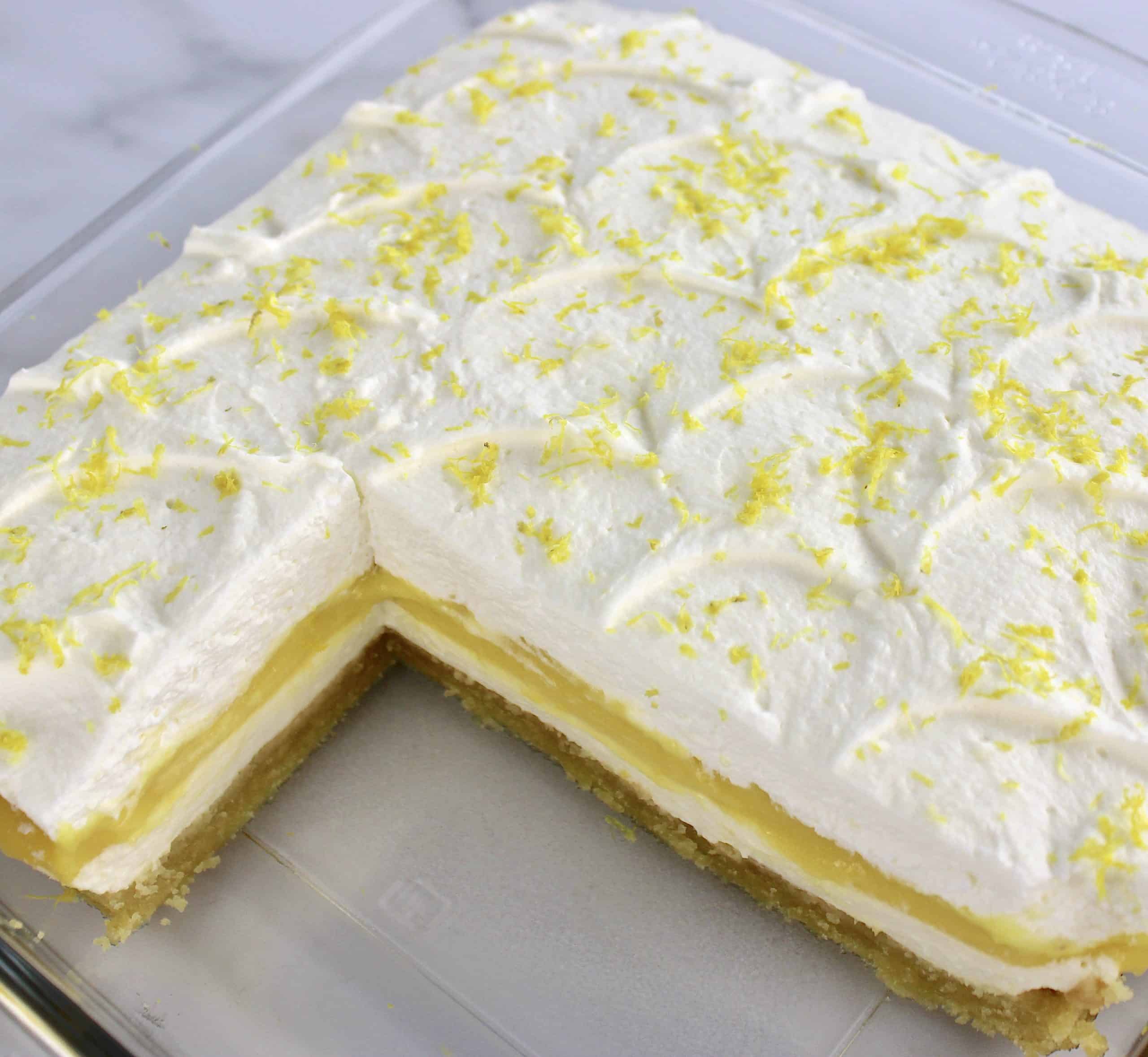 Store in an airtight container in the fridge for about 5 days.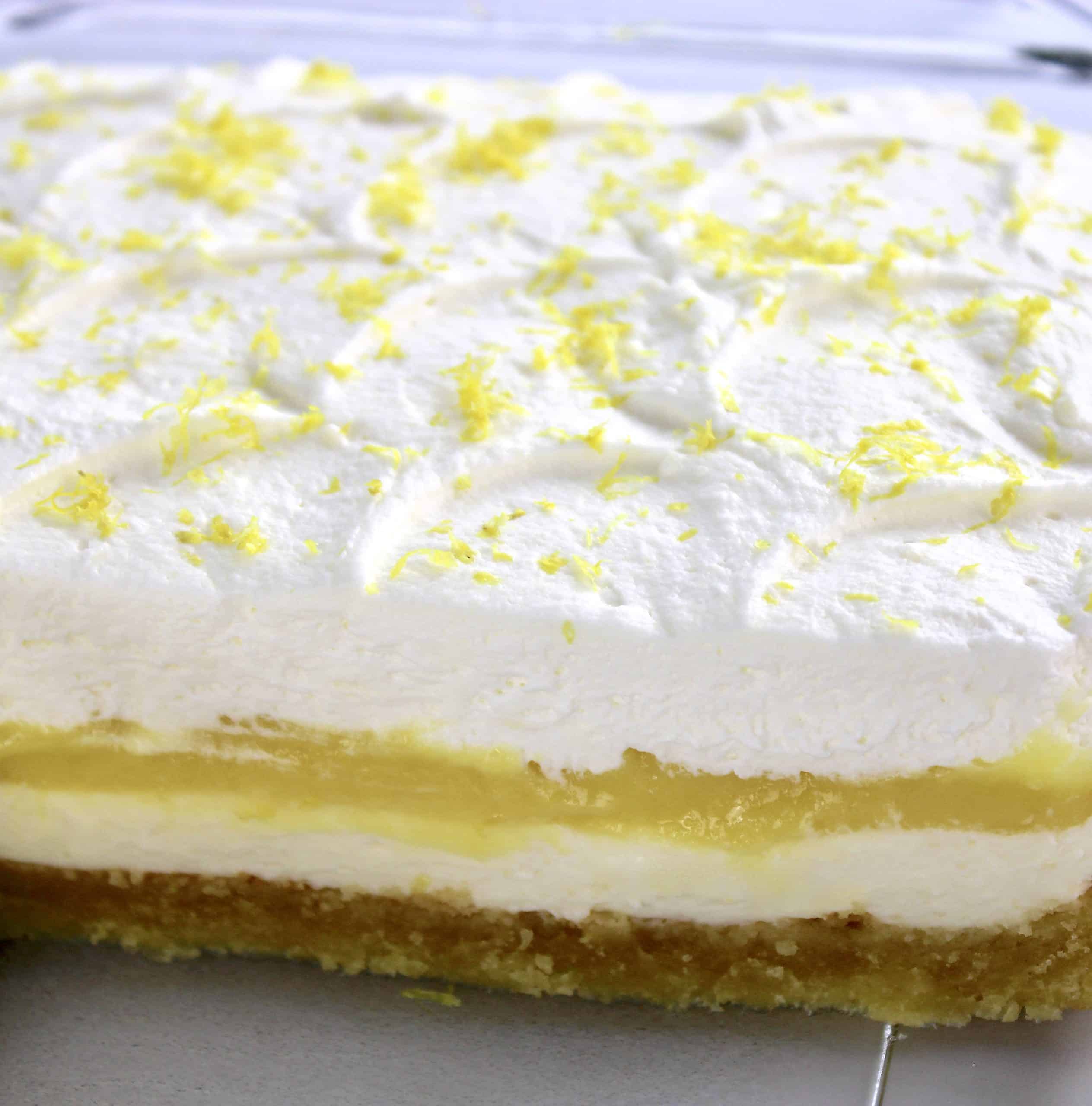 Can I Freeze Lemon Lush Dessert?
While you can freeze it, since this lemon lush recipe uses homemade whipped cream as the topping, it's best served when freshly made.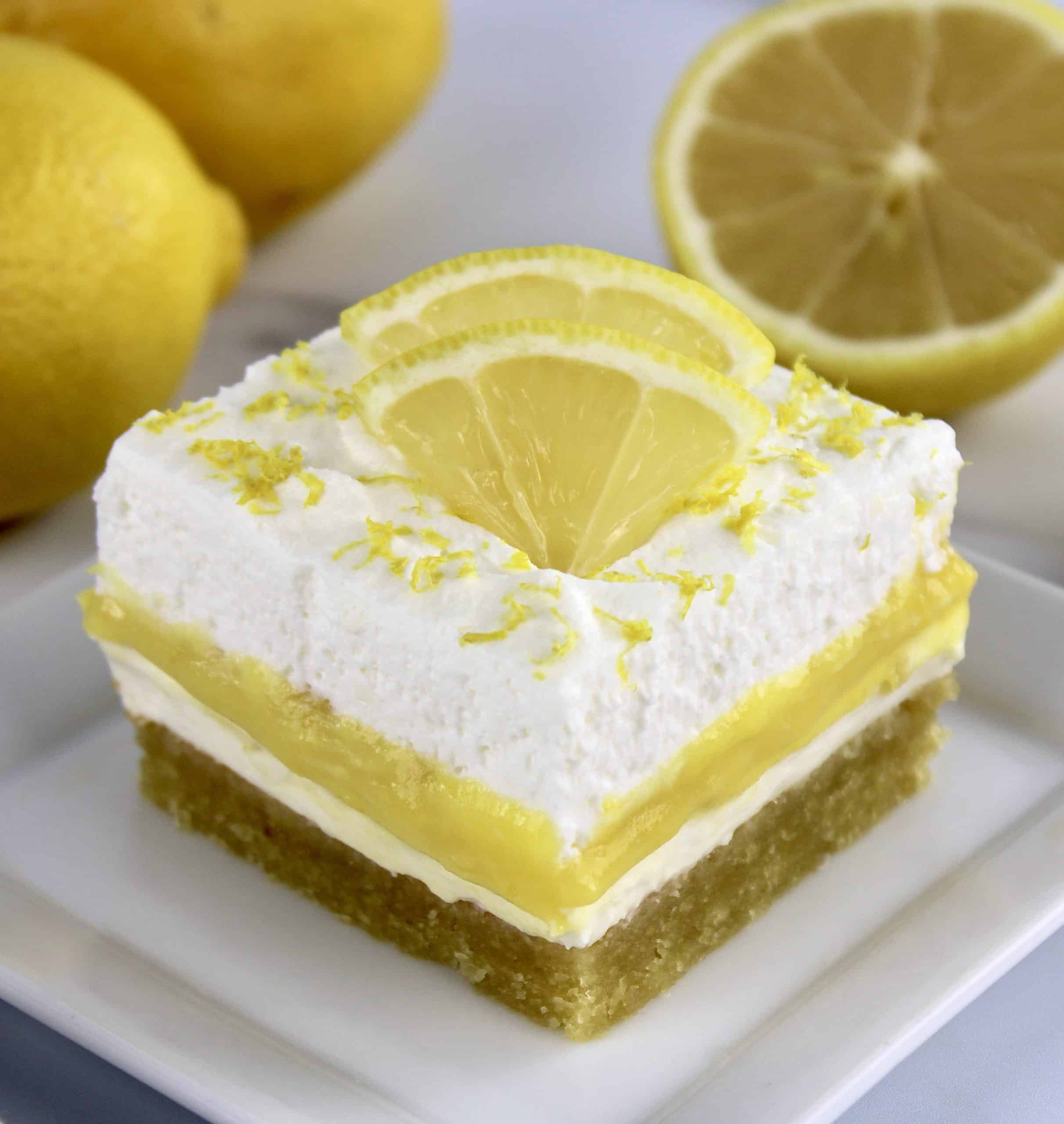 What Can I Use Instead of Lemon Curd?
You can create all sorts of amazing, lush desserts just by substituting the lemon curd for another delicious sugar-free filling, like this Keto Lime Curd.
You can even take this recipe in a whole other direction by using this Keto Chocolate Pudding instead of the low carb lemon curd.
Can I Add Nuts to the Crust?
You sure can. For best results, add about ½ cup finely chopped, toasted pecans or walnuts. You want to chop them into fine pieces so that it slices into nice, clean squares.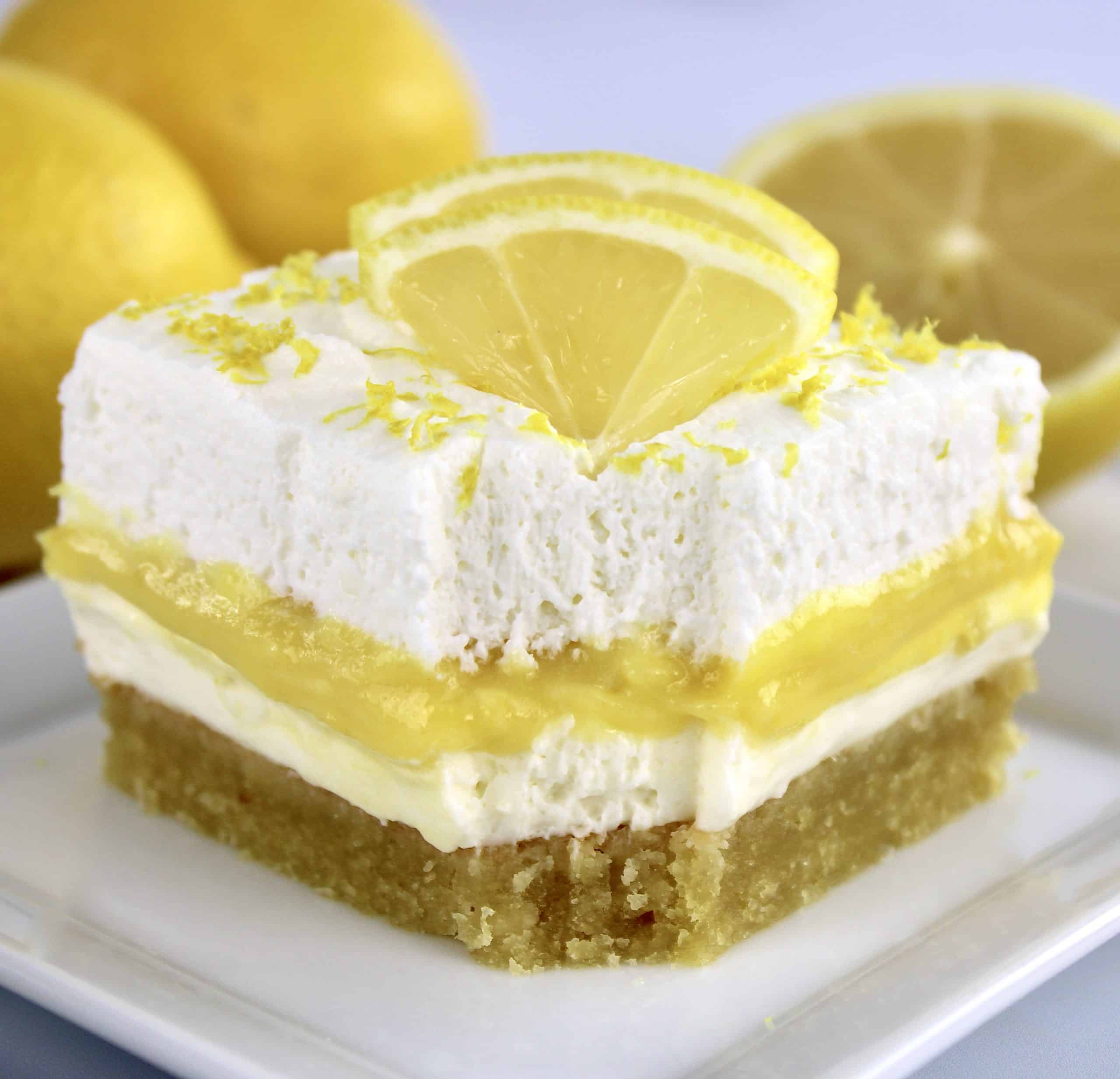 Tips for Making the Best Lemon Lush Delight Dessert
Cool the crust: This is such an important step. You want the crust to cool completely to room temperature. If not, when you add the cream cheese layer, it will be runny and messy.
Fresh is best: Bottled lemon juice may work in some recipes, but for the lemon curd in this recipe you want to use freshly squeezed. The flavor is just unmatched by pre-squeezed.
Chill appropriately: The key to getting those distinct, gorgeous layers is to give the dessert the proper amount of time to chill and set up. I recommend at least 4 hours in the fridge before slicing.
Hot knife: If you're cutting into the dessert when it chilled, use a sharp knife dipped in hot water, then dried off to slice the dessert. The hot knife glides through the layers leaving nice clean edges.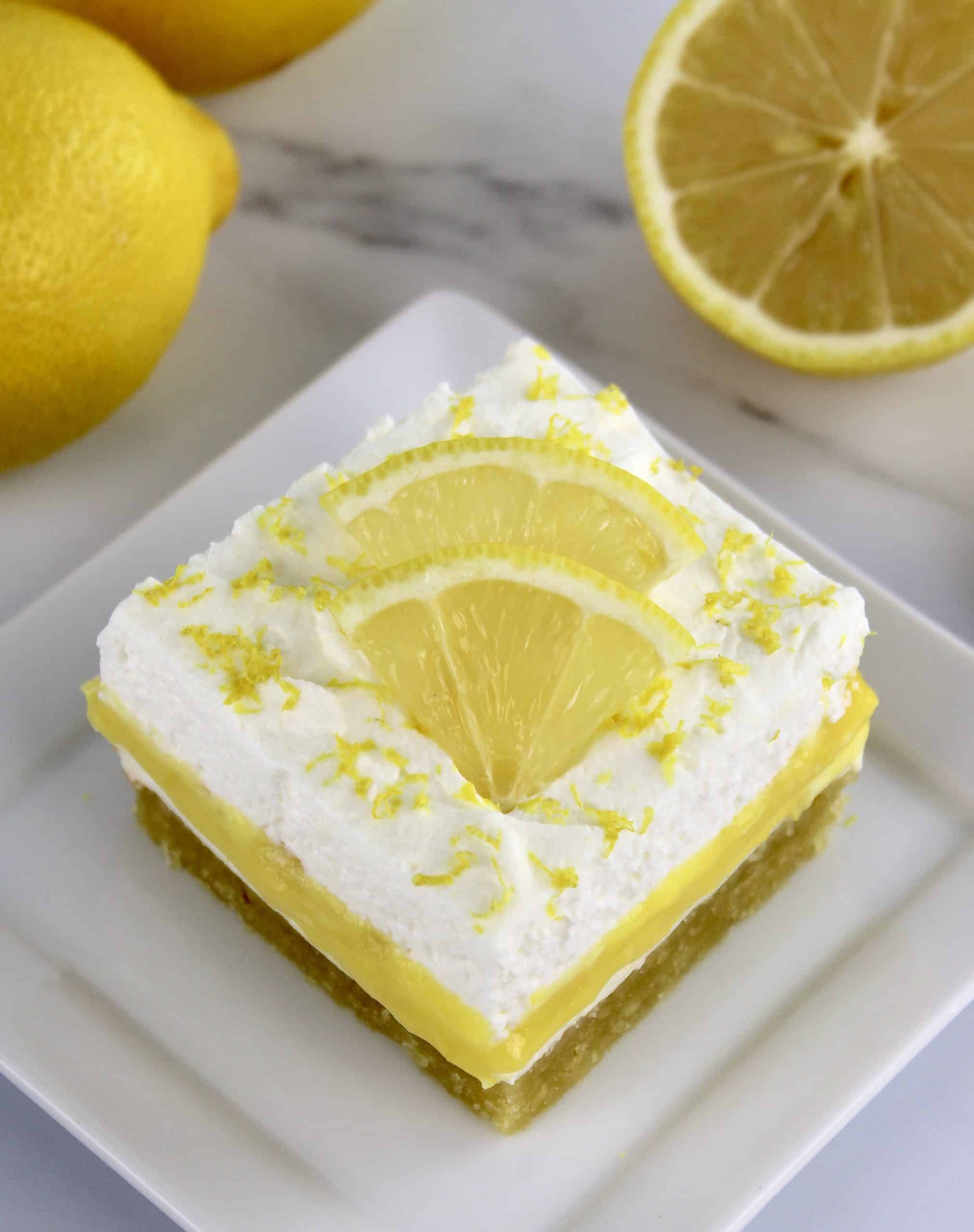 Are Lemons Low Carb? Can you use Lemon on Keto?
The net carbs in lemons are relatively low compared to those found in other citrus fruit. For instance, a small orange can have up to 15 grams of carbs. That's almost a whole daily carb allowance if you're on Keto.
The great thing about lemon on Keto is that though a whole cup of lemon juice has about 16 net carbs, most recipes divide that amount up, using less than a tablespoon of lemon juice per person serving which causes very minimal carb impact.
What Keto Desserts Can Be Made from Lemons?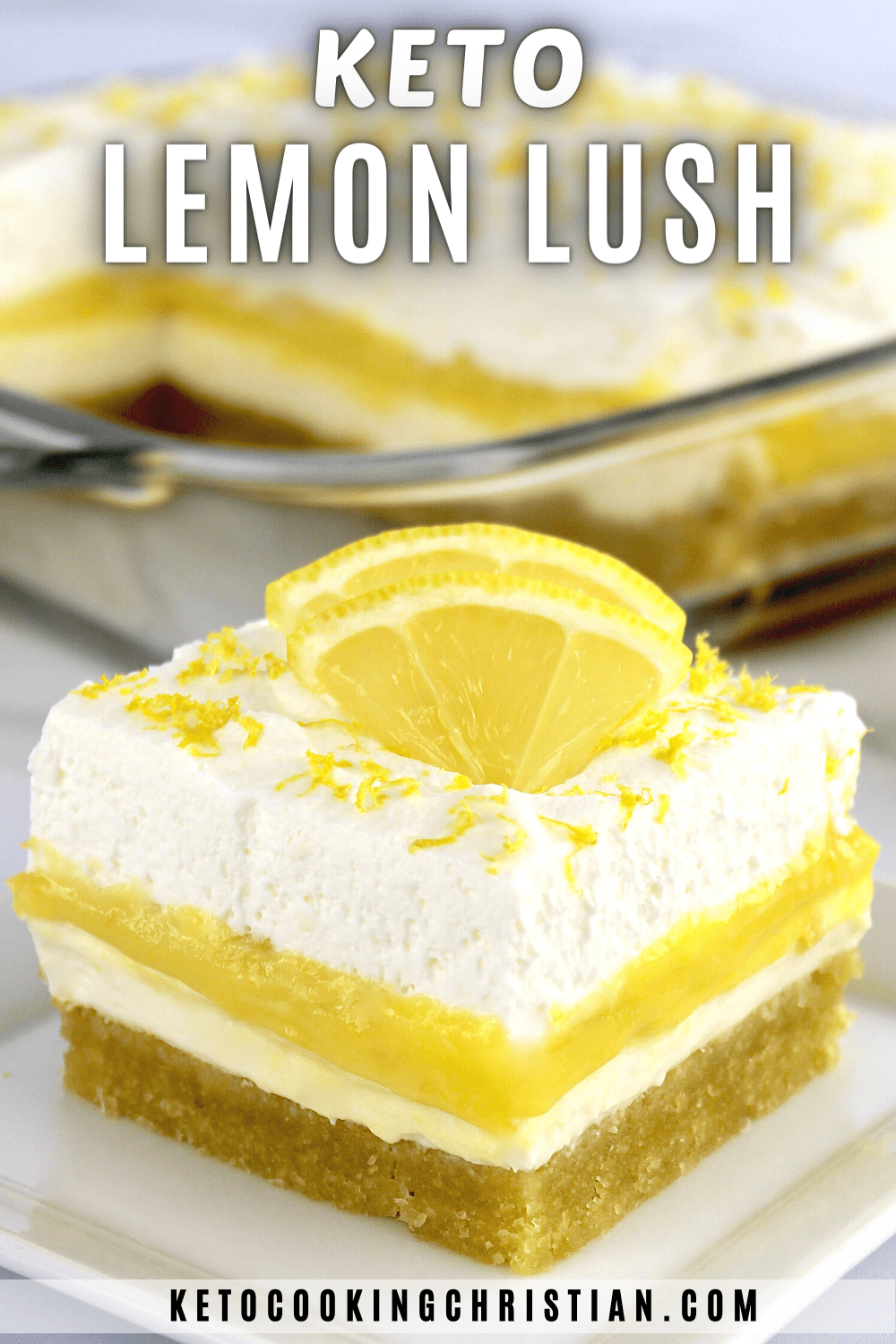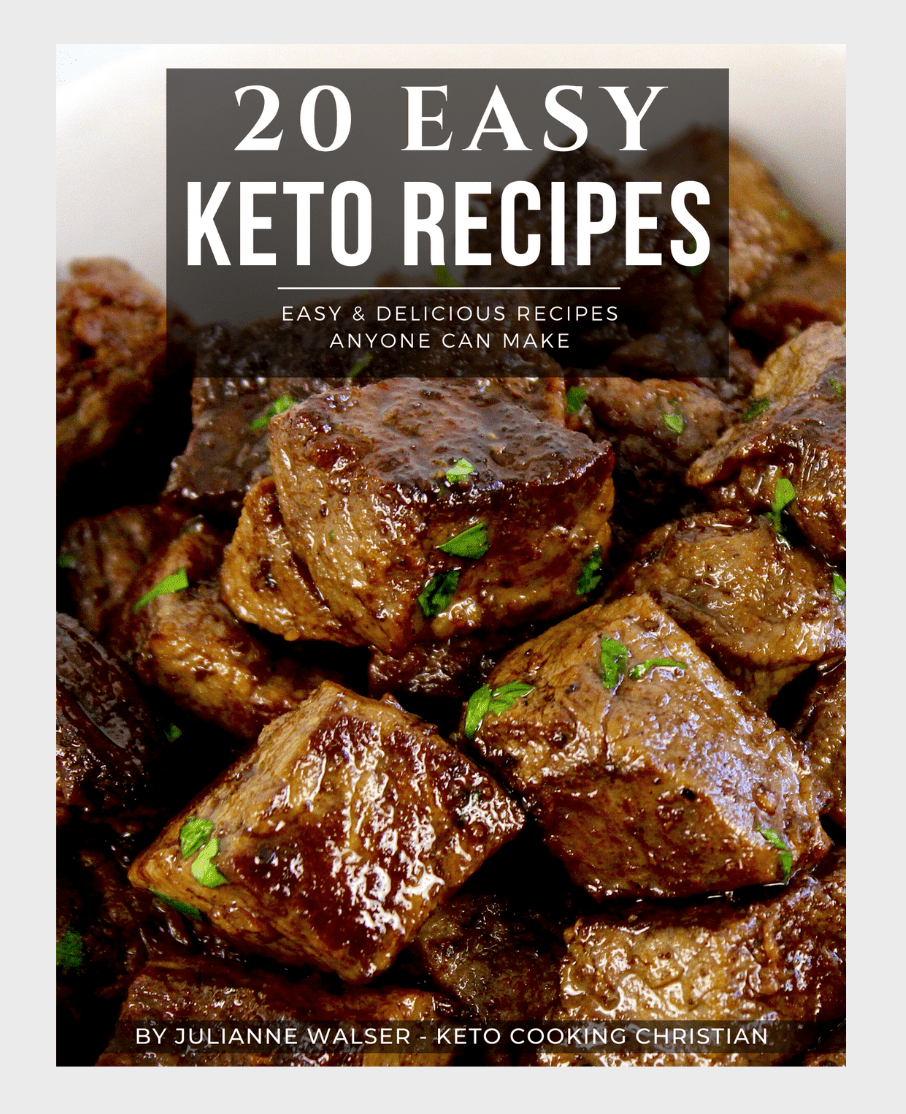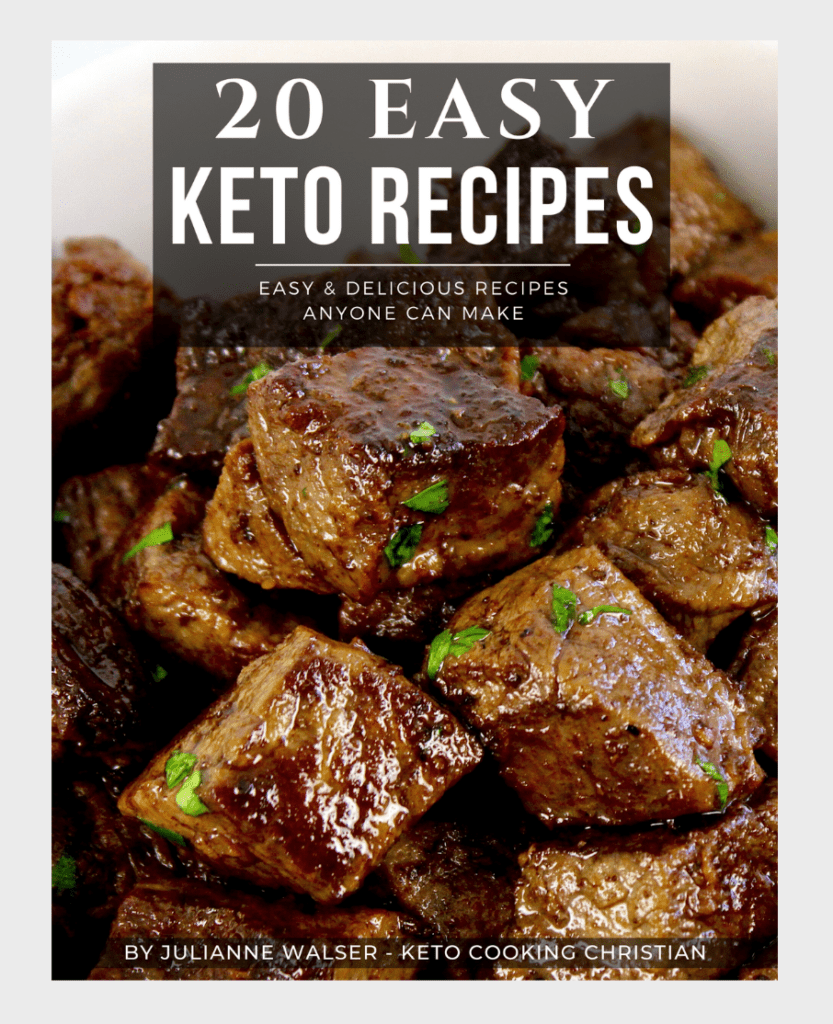 FREE 20 EASY KETO RECIPES EBOOK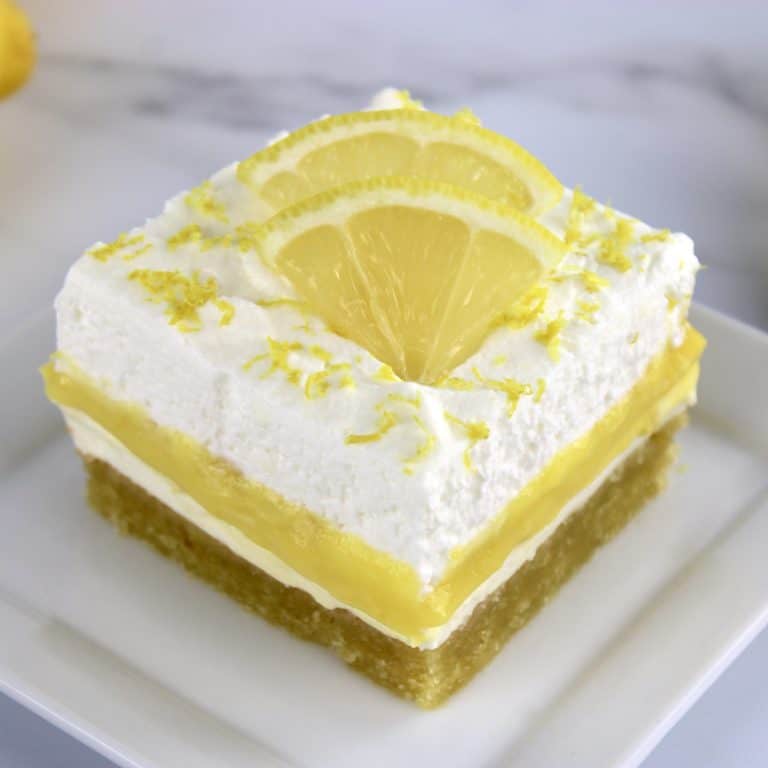 Keto Lemon Lush
This incredibly delicious Keto Lemon Lush, with beautiful layers of tangy lemon curd, fluffy whipped cream, luscious cheesecake and vanilla shortbread crust, makes one impressive dessert.
Servings 12
Ingredients
Instructions
*Make sure to scroll up and read the post for substitutions, additions and helpful tips for making this recipe.
Nutrition Facts
Keto Lemon Lush
Amount per Serving
% Daily Value*
* Percent Daily Values are based on a 2000 calorie diet.
Rate this Recipe
*Nutritional data is provided as a courtesy and is accurate to the best of my knowledge. You can verify it using the nutrition calculator of your choice. All data is based on net carbs, without sugar alcohol: Swerve, Erythritol, Monk Fruit or Allulose.
© Copyright for Keto Cooking Christian LLC. Please use the share buttons to share on social media, but please do not copy/paste the recipe.