Are Brussels sprouts Keto? Have you ever wondered what the best way is to cook them? This article answers those questions and also gives you some of the best Keto Brussels sprout recipes.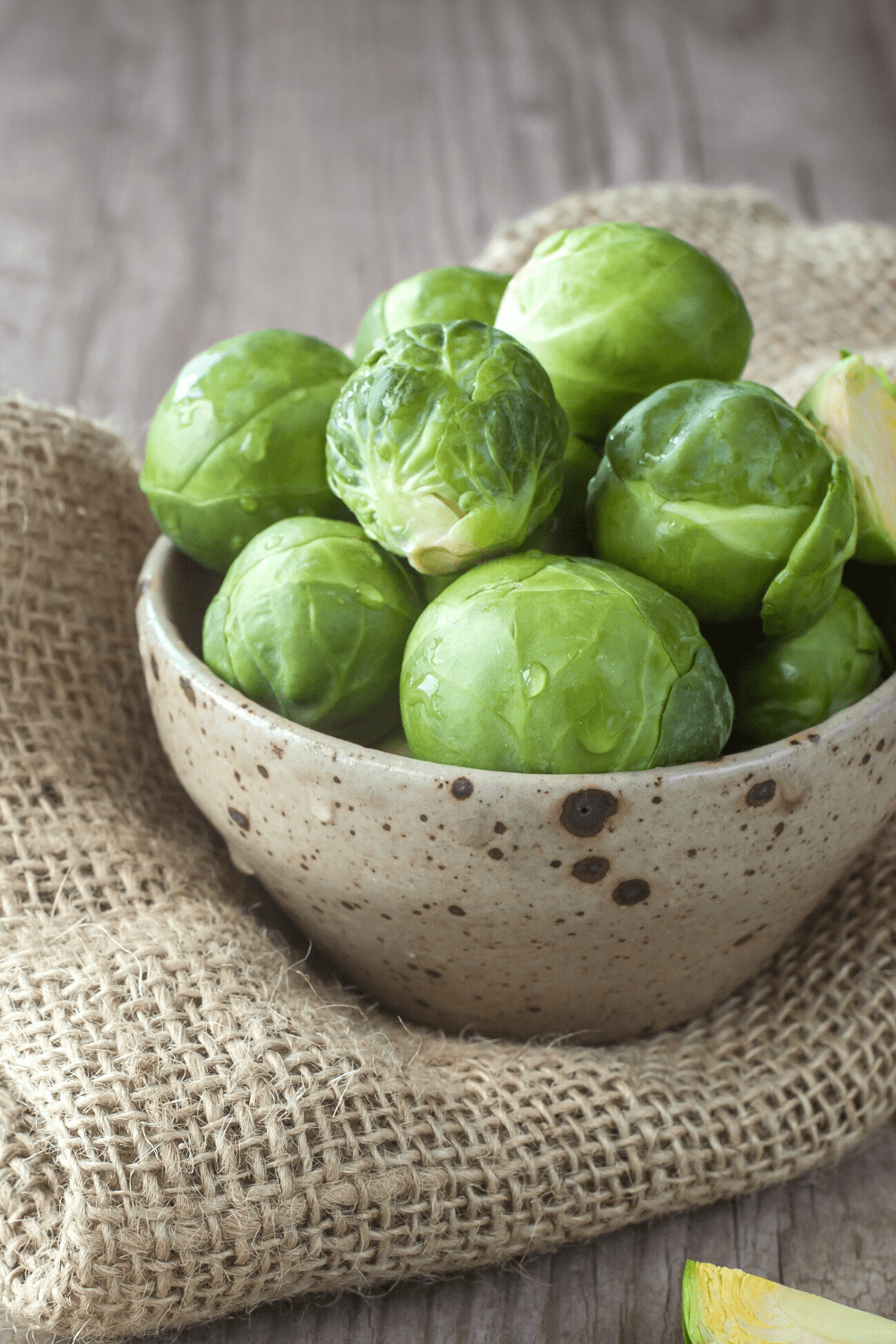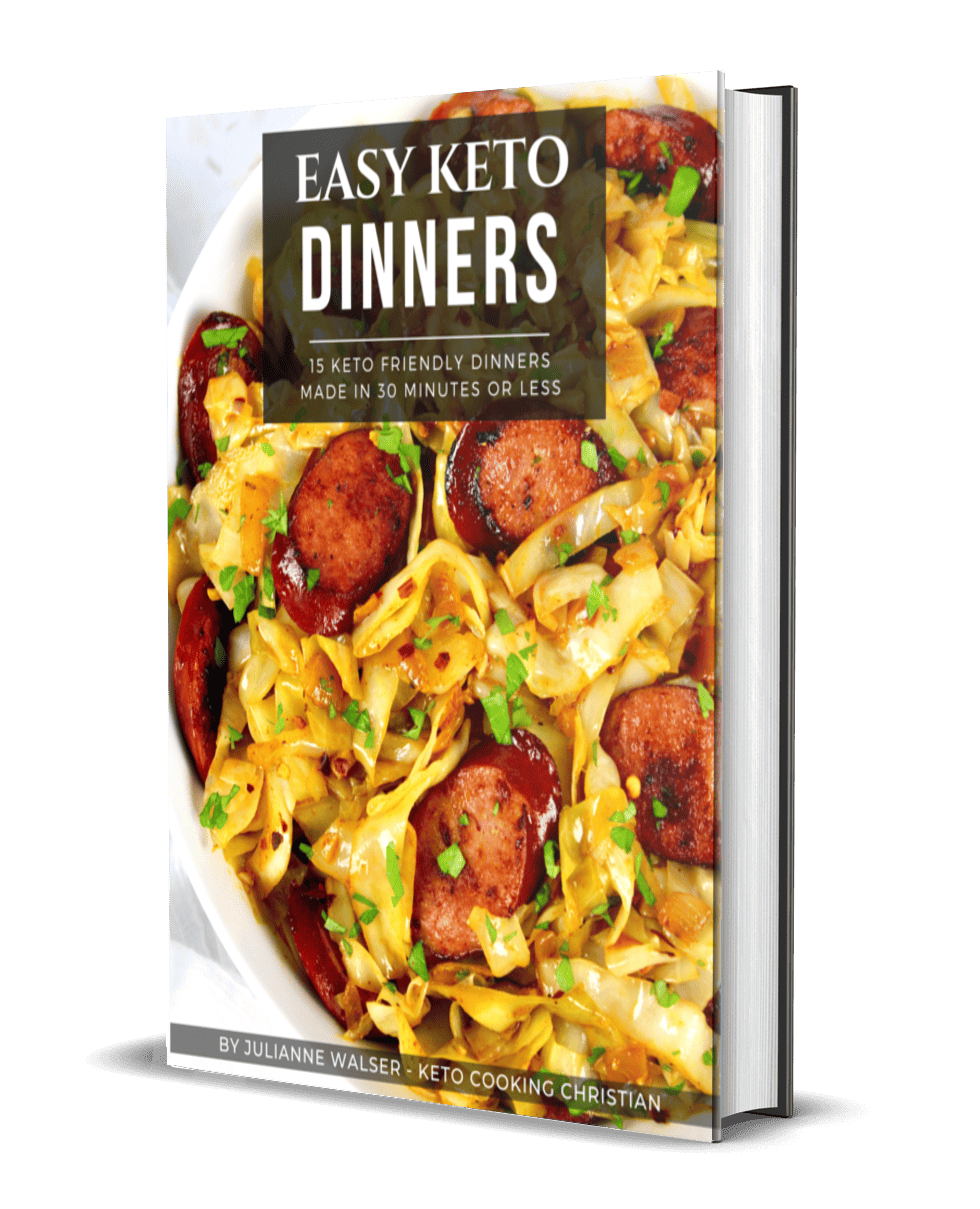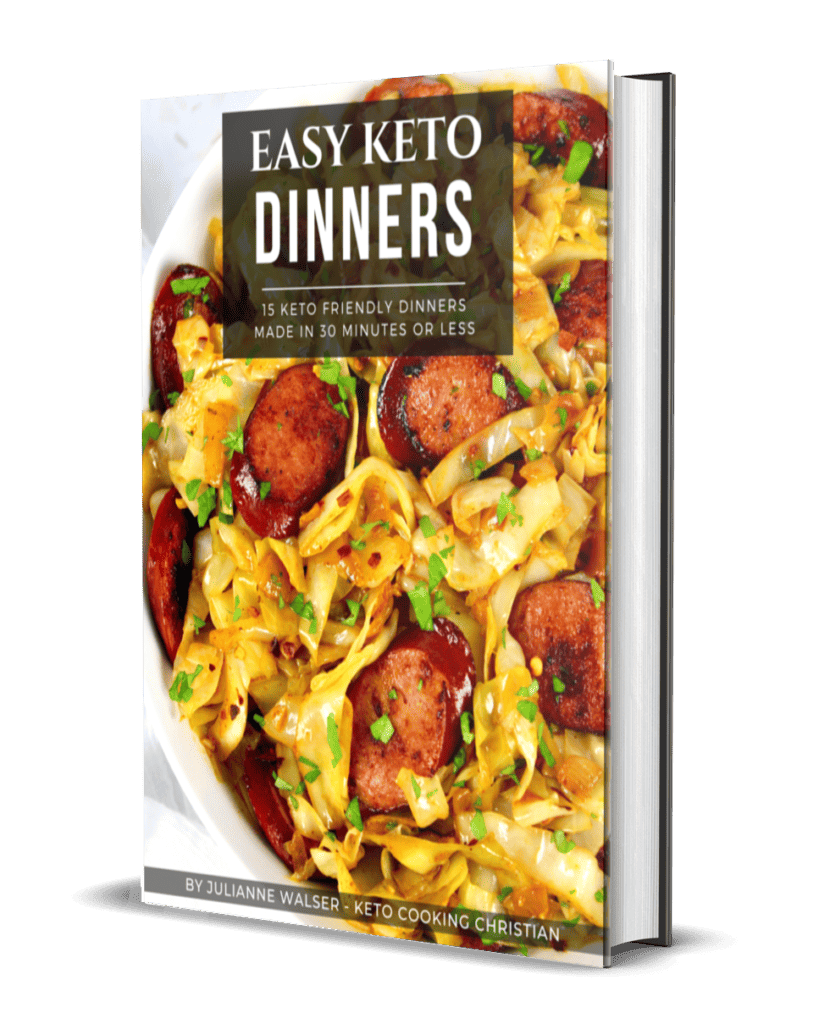 FREE EASY KETO DINNERS EBOOK
If you're on Keto or a low carb diet and looking for ways to add a variety of vegetables, making sure the foods you eat are healthy and will align with your health goals is important. With this article, we're taking a look at how you can easily add Brussels sprouts to your list of delicious veggies that are indeed 100% Keto-approved.
Can You Eat Brussels Sprouts on a Keto Diet?
These cruciferous vegetables may be a little less popular than their cabbage cousin. But when Brussels sprouts are prepared the right way, they can be a super versatile and delicious vegetable you can eat on Keto, or just about any other healthy diet.
Even though they tend to be a little bitter uncooked, like mustard greens, just by adding tasty sauces or types of healthy fats to them brings out all the natural sweetness, completely changing their flavor.
How Many Carbs in Brussels Sprouts?
There are 11 grams of total carbs in one cup of cooked Brussels sprouts. They have 4 grams of fiber making the net carbs in Brussels Sprouts to come in around 7 grams.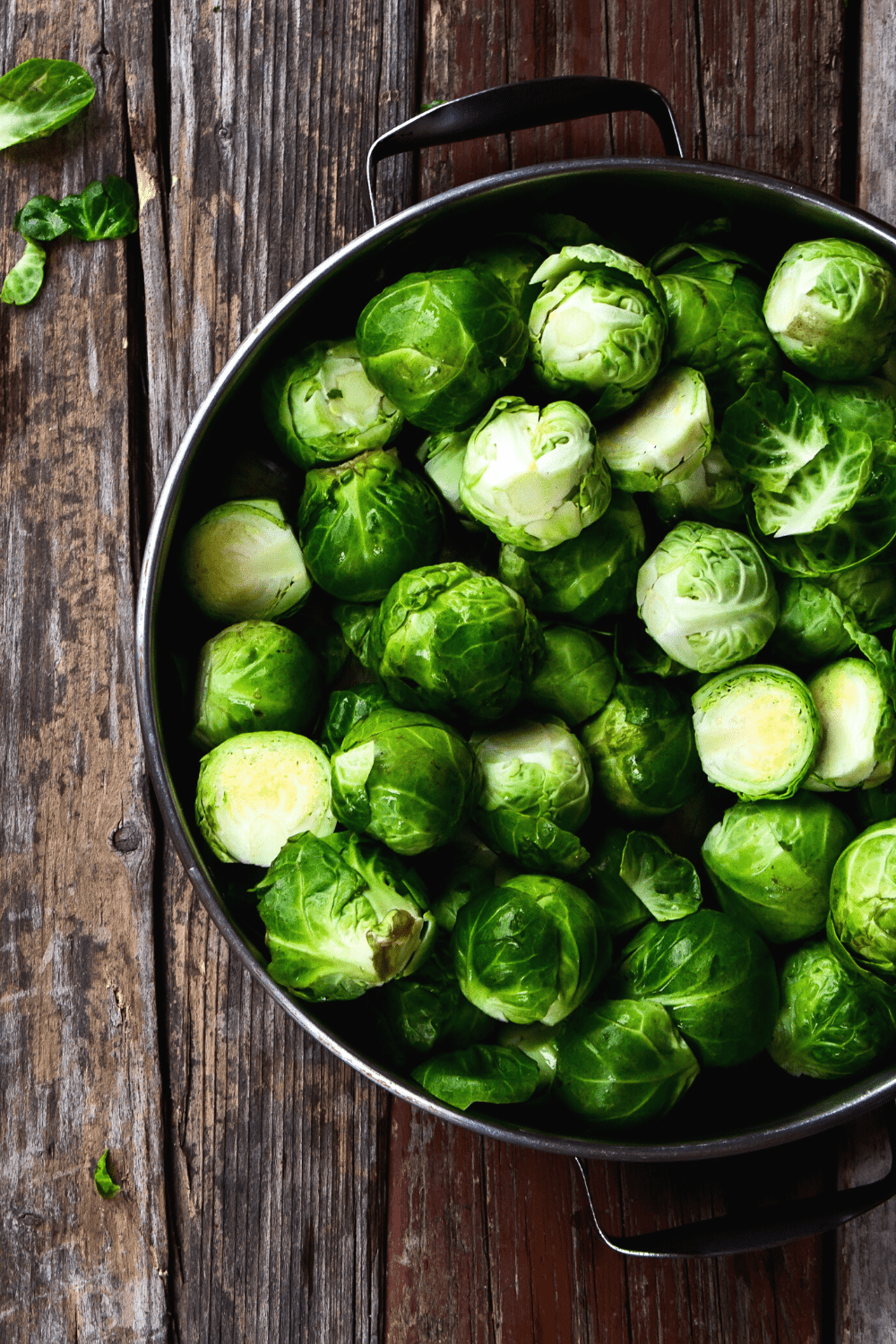 Health Benefits of Brussels Sprouts
On top of being low in carbs, Brussels sprouts are also packed with amazing nutrients like protein, iron potassium and vitamin C. These nutrients are associated with many health benefits! If you'd like to read more how incorporating Brussel Sprouts into your diet can be beneficial, check out this article on Healthline.
Brussels Sprouts Nutrition
Brussels sprouts are low in calories and carbs making them an excellent choice for delicious Keto recipes. These values are for a ½ serving of cooked Brussels sprouts:
Calories: 28
Fat: 0
Protein: 2 grams
Carbs: 5.5
Fiber: 2
Net carbs: 3.5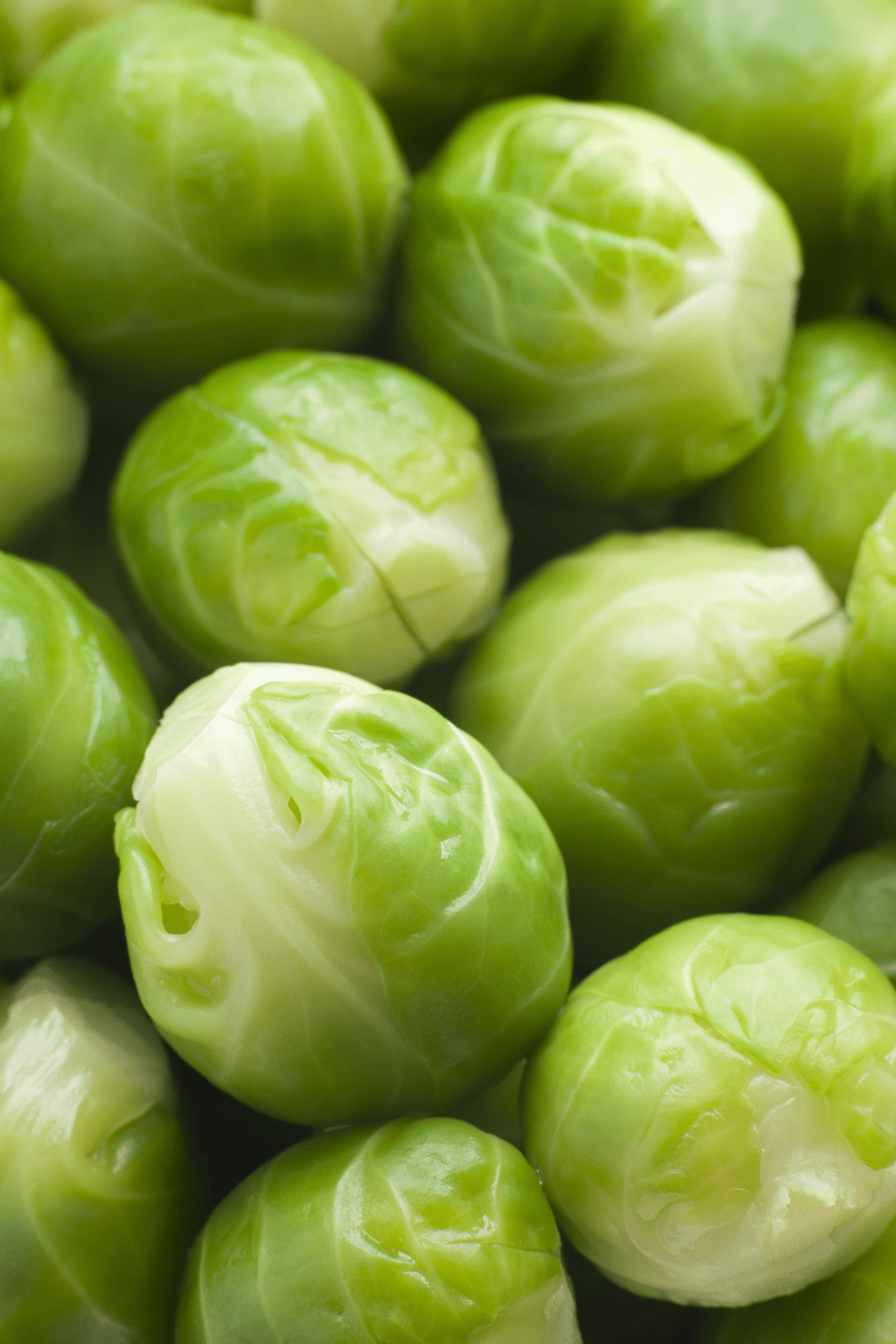 Tips for Buying Brussels Sprouts
Color: When shopping for brussels sprouts, look for the ones that have bright green leaves without any browning or yellowing.
Shape and size: The leaves on Brussels sprouts should be tight and snug against one another. For a sweeter flavor, you should look for smaller Brussels sprouts because the larger they are, the more bitter they can be.
Packaging: Avoid packages of Brussels sprouts that have moisture. Brussels sprouts that cannot breathe will sweat and create moisture. The moisture can create mold and you don't want that.
Trim the stem: Before cooking Brussels sprouts, trim the woody ends, leaving the sprout itself in place.
Dry them: After you wash them, lay them out on paper towels until they are completely dry. This is especially beneficial if you're wanting to roast them nice and crispy.
Best Keto Brussels Sprouts Recipes
Sautéed Shredded Brussels Sprouts with grated parmesan and topped with a rich, savory balsamic glaze is a healthy and delicious Keto side dish!
These incredible Honey Roasted Brussels Sprouts are perfectly tender on the inside, caramelized and crispy on the outside and glazed with delicious sugar-free honey butter.
Super tender with crispy edges, these scrumptious Air Fryer Brussels Sprouts make an amazing low carb side for weeknight dinners, holidays or special occasions!
These Keto Brussels sprouts are tossed in a hot bacon dressing that is tangy and sweet and topped with crumbles of goat cheese!
Roasted Brussels sprouts with prosciutto and sweet balsamic vinegar, dressed up with toasted slivered almonds over the top for a little added crunch!
More Keto Articles