Is Asparagus Keto? If you've had that question, this article has all the answers for you. You'll also discover some of the best Keto asparagus recipes that are low carb, but never compromise on flavor.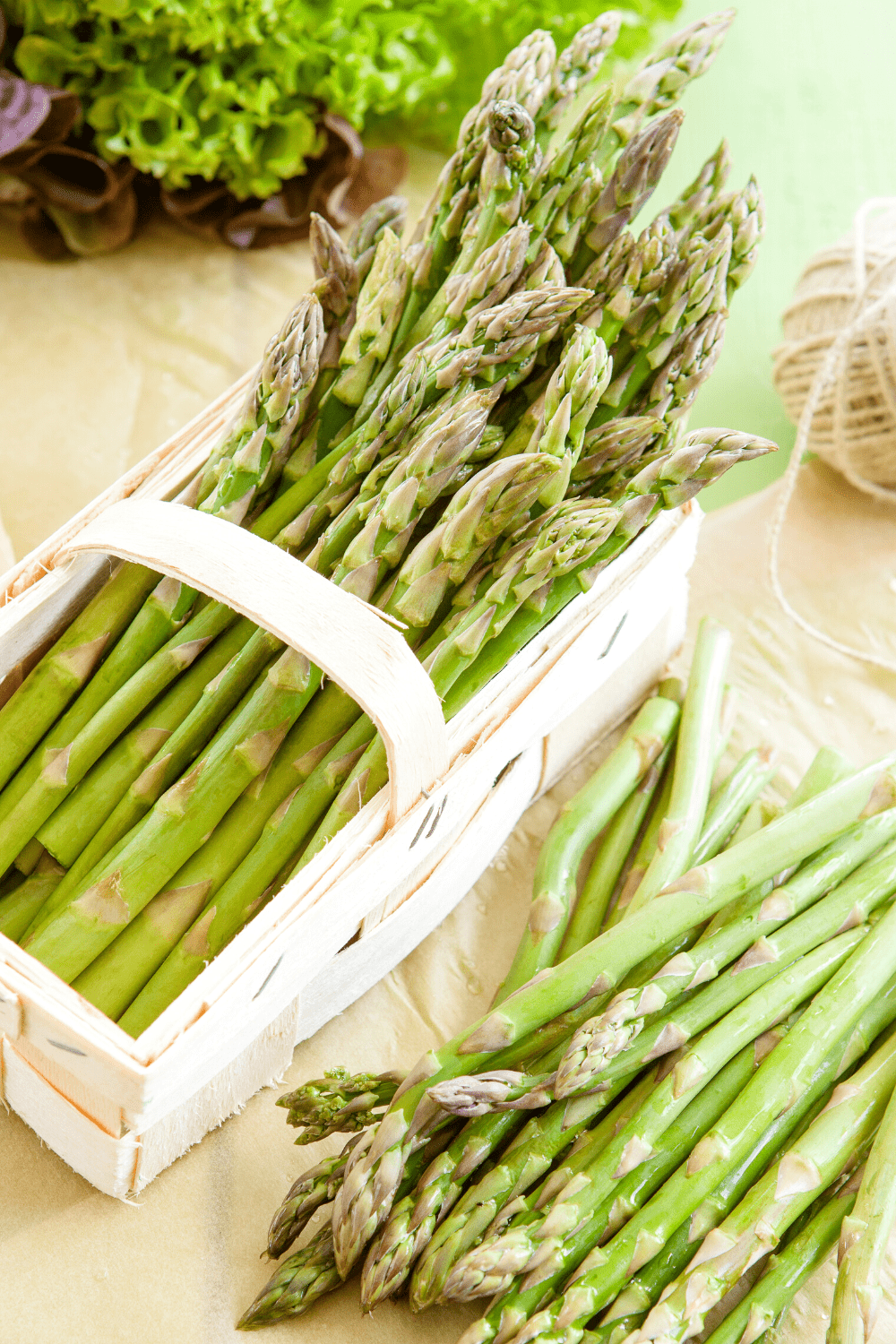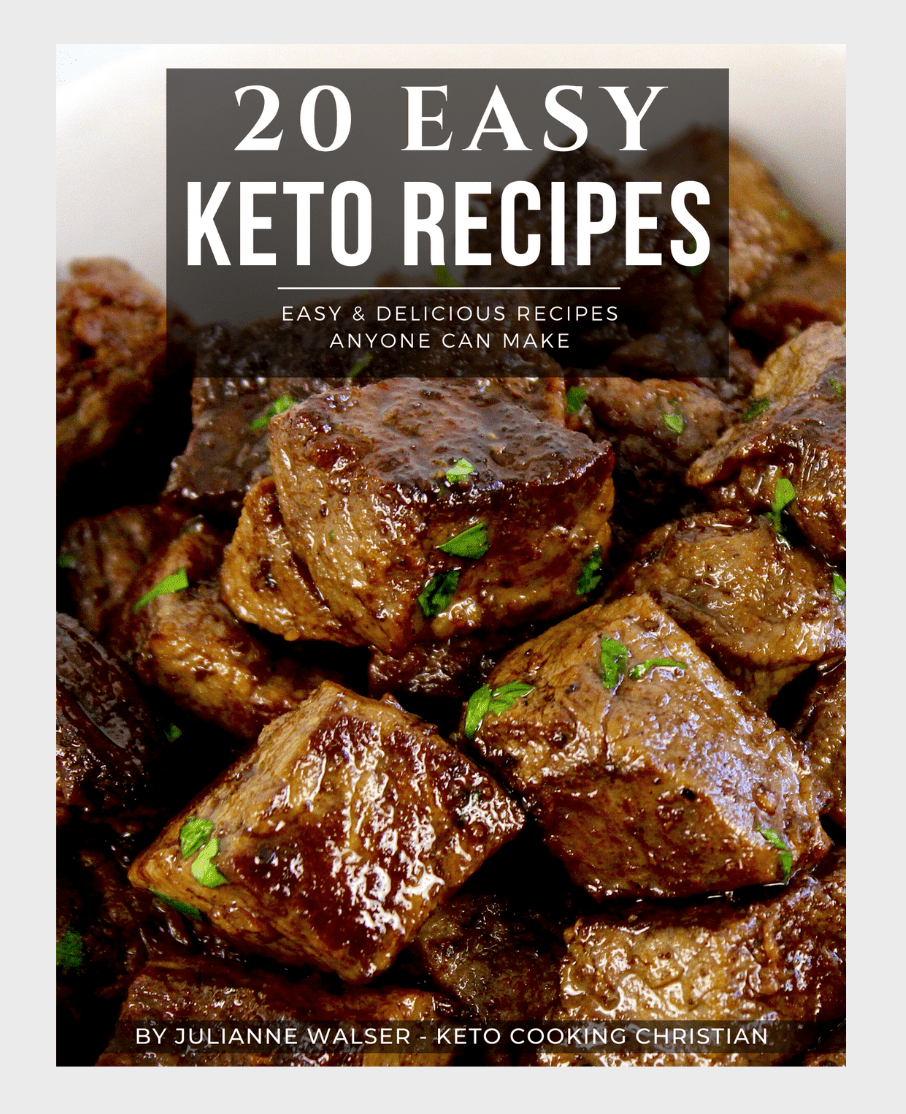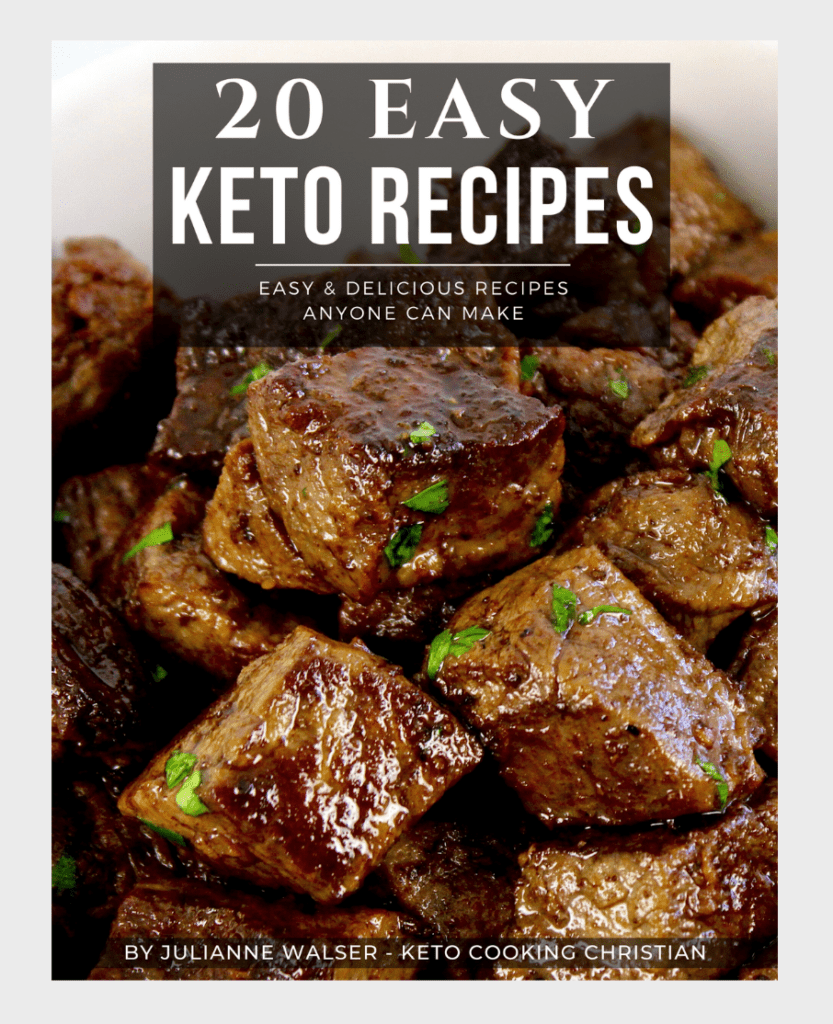 FREE 20 EASY KETO RECIPES EBOOK
Asparagus is a very versatile and super nutritious vegetable that can be enjoyed in a variety of dishes. But for those following a ketogenic diet, one question that always comes up is, "Is asparagus keto-friendly?"
In this article, we break down all the facts about asparagus and what role it plays in a low-carb or keto diet.
Can You Eat Asparagus on a Keto Diet?
Asparagus is a wonderful vegetable for Keto or any diet. It's low in calories and carbs, and contains high amounts of fiber, which helps to promote feelings of fullness.
Another benefit of asparagus on a Keto is its versatility in cooking. It can be grilled, roasted, steamed, or sautéed and incorporated into many different dishes, making it an easy and delicious addition to any meal.
How Many Carbs in Asparagus?
One cup of asparagus typically contains approximately 5 grams of total carbohydrates, with around 2 grams of dietary fiber, bringing the net carbs to about 3 grams.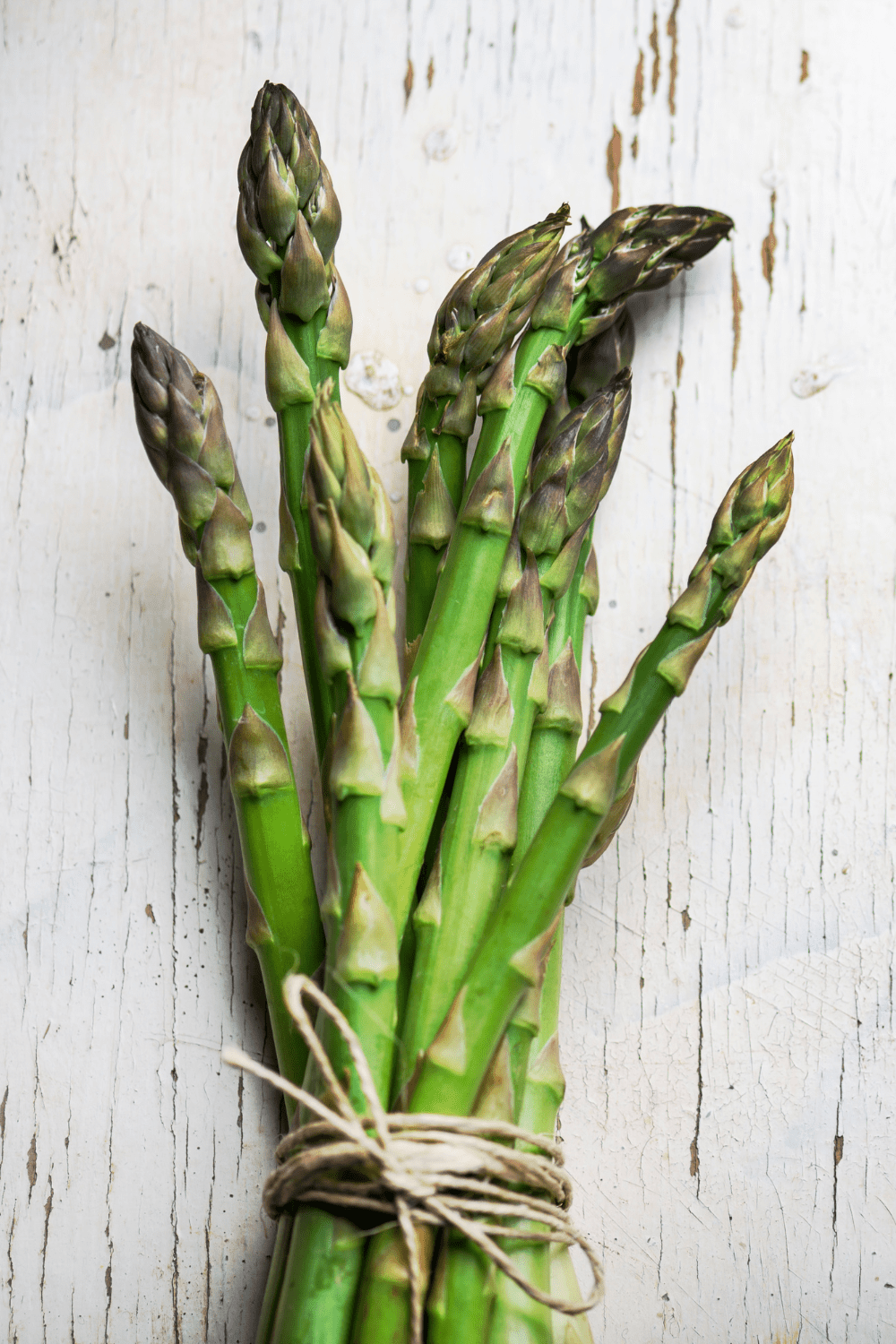 Health Benefits of Asparagus
Asparagus is a nutrient-dense vegetable that contains a variety of vitamins and minerals, such as, vitamin K, vitamin C, vitamin A, folate and potassium.
It's also a great source of fiber and other nutrient such as iron, manganese, and zinc.
Asparagus Nutrition
These values are for one cup of uncooked asparagus:
Calories: 27
Fat: less than .05 grams
Protein: 2 grams
Carbs: 5 grams
Fiber: 2 grams
Net carbs: 3 grams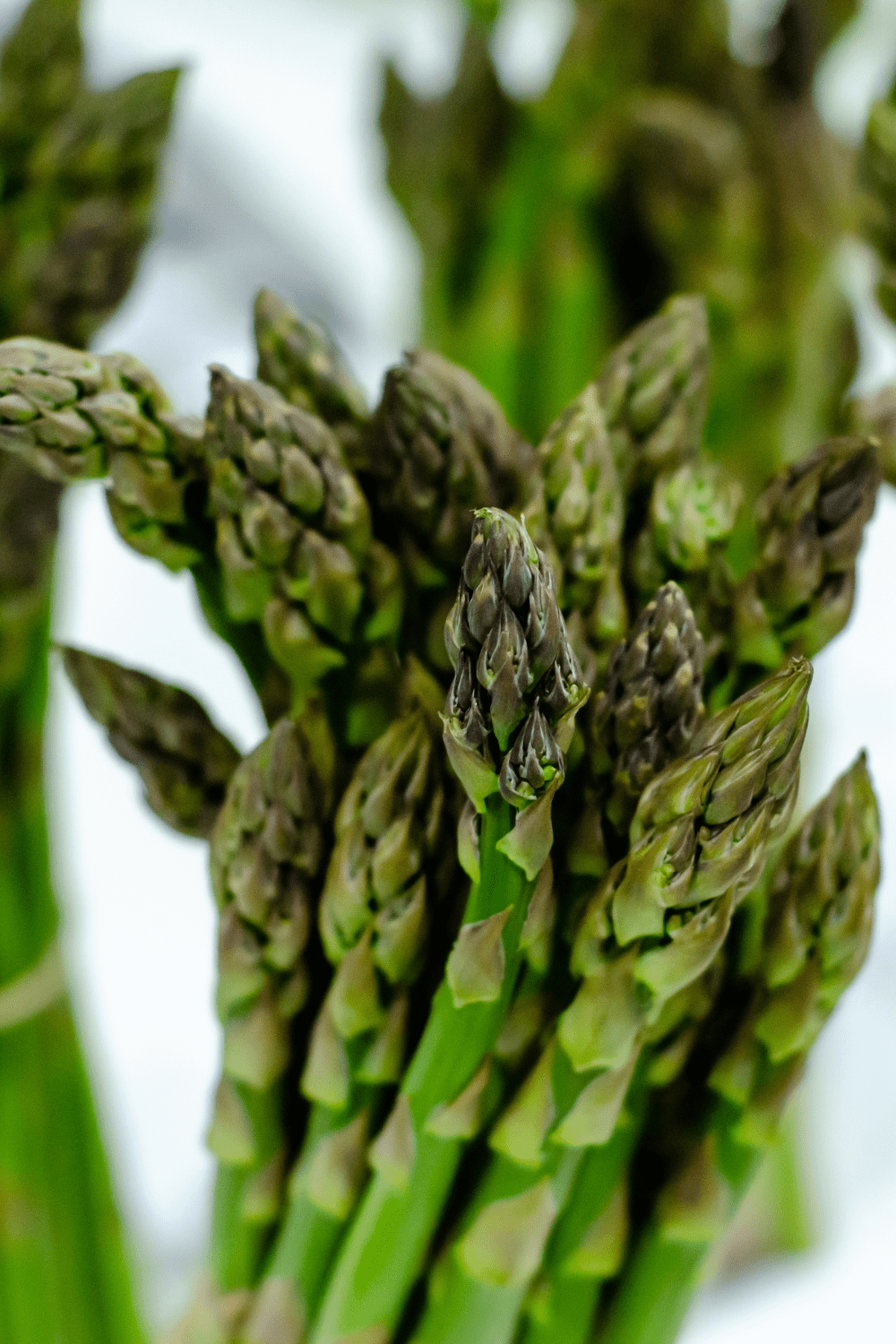 Tips for Buying and Storing Asparagus
Color: Look for bright green spears that are firm and straight. Avoid any that are limp, wrinkled, or discolored.
Check the tips: Make sure the tips of the asparagus are tightly closed and not starting to flower. This indicates that they are fresh and haven't been sitting on the shelf for too long.
Look at the ends: Check that the cut ends of the asparagus are not dried out or moldy. If they are, this can be a sign that the asparagus is old or has not been stored properly.
Store it properly: Store asparagus in the refrigerator, standing upright in a container of water, with a plastic bag loosely covering the tops. This helps keep the asparagus hydrated and fresh.
Use quickly: Asparagus is best eaten within a few days of purchase, so try to use it soon after buying.
Trim the ends: Before cooking, trim off the woody ends of the asparagus by snapping them off at the natural breaking point, or by cutting off the bottom inch or so.
Blanch and freeze: If you have more asparagus than you can use before it goes bad, consider blanching it and then freezing it for later use.
Best Keto Asparagus Recipes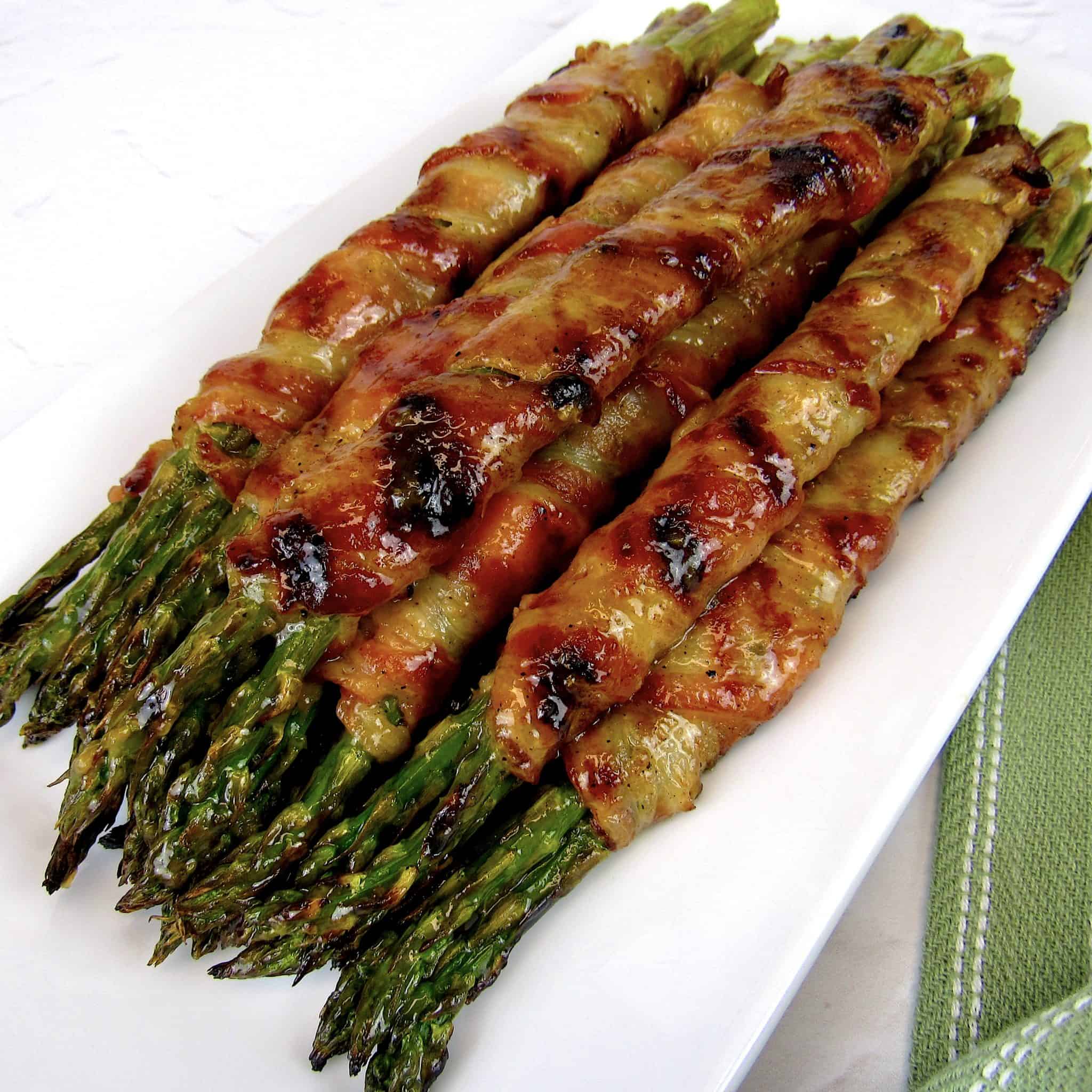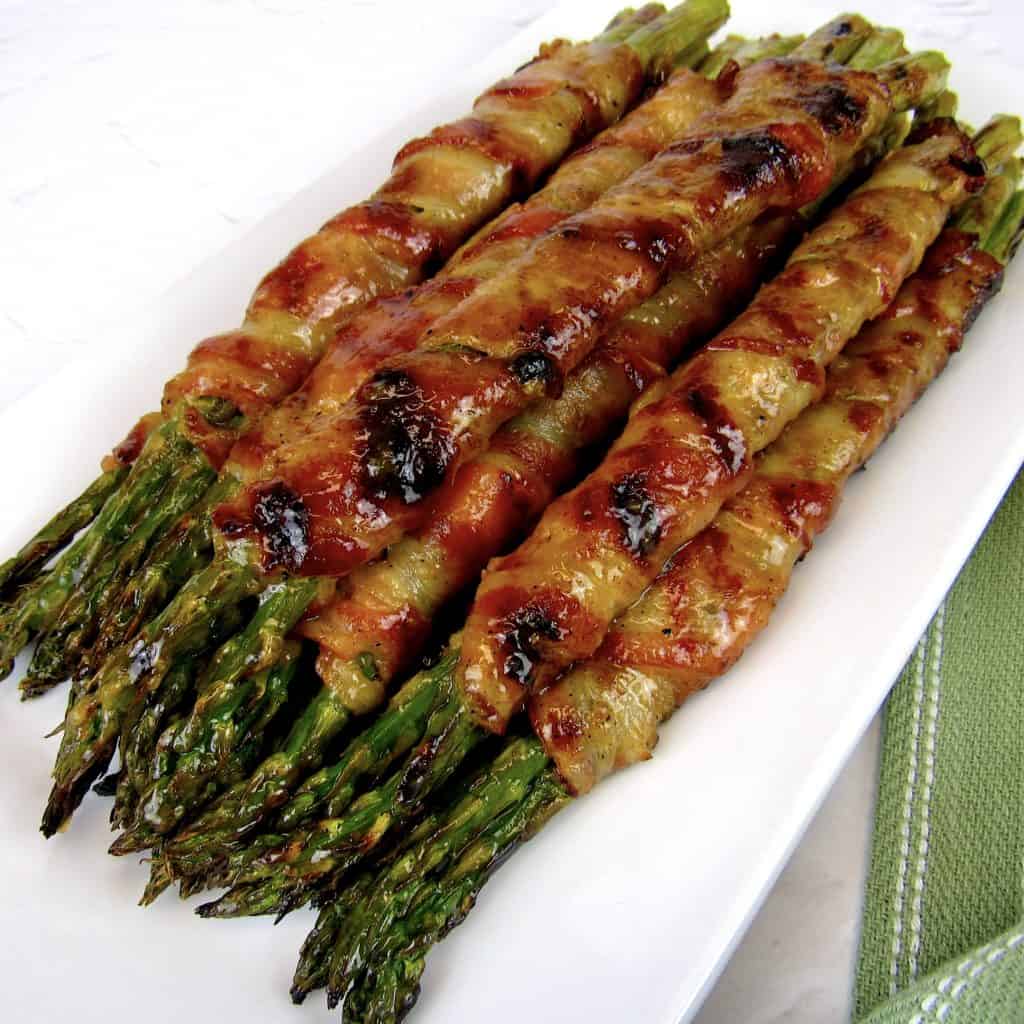 Grilled Bacon Wrapped Asparagus
Mouth-watering bacon wrapped asparagus grilled to perfection, then brushed with a sugar free glaze makes a delicious and decadent side dish!
Get the recipe
Pin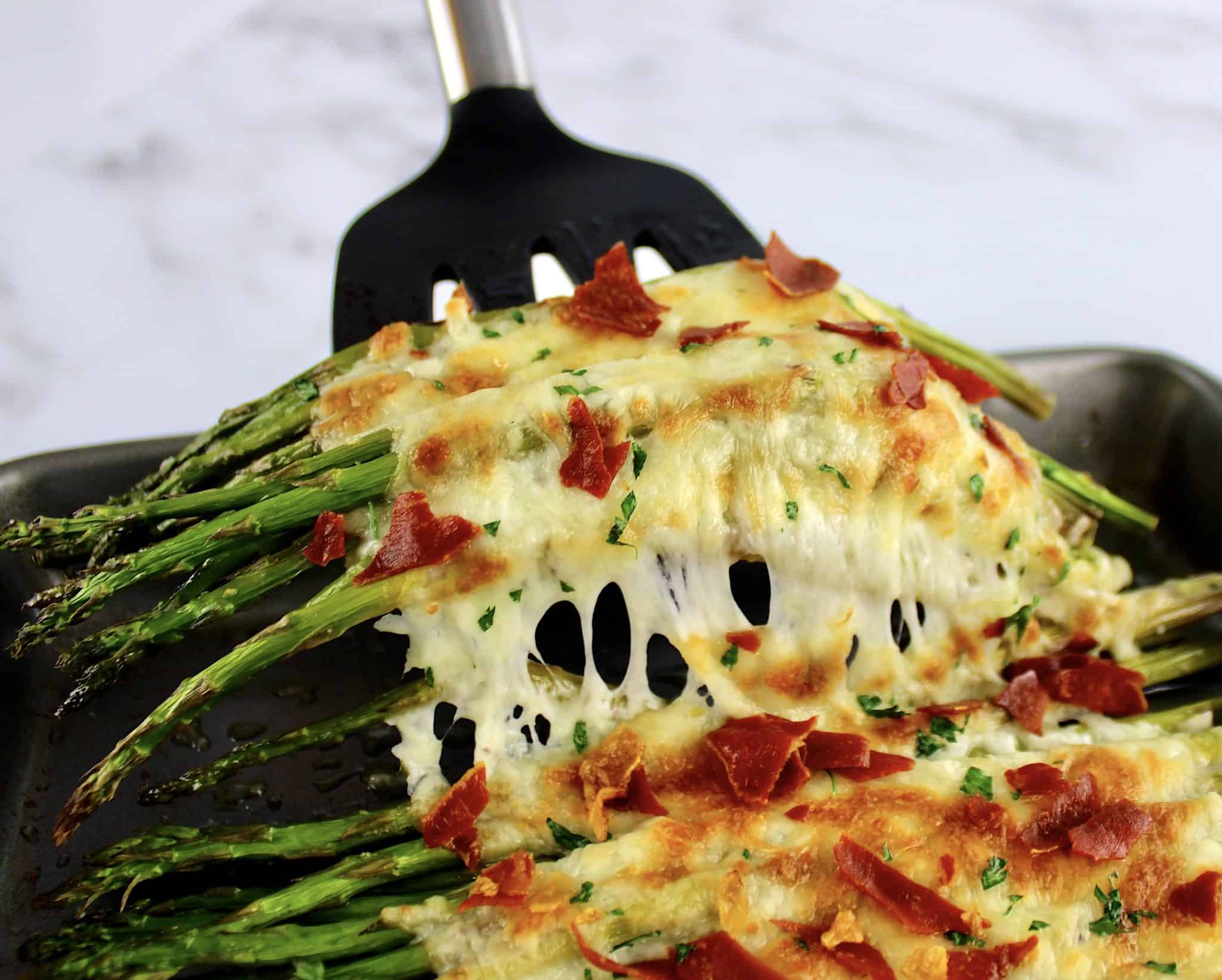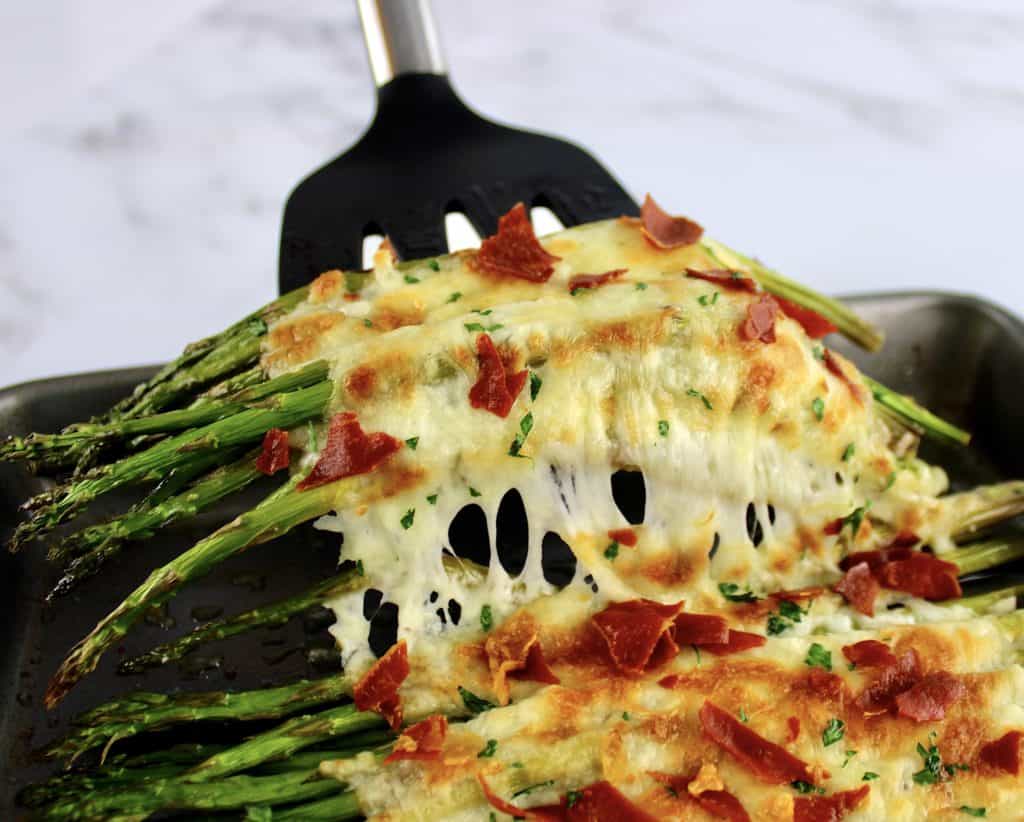 Cheesy Roasted Asparagus with Crispy Prosciutto
Fresh asparagus roasted in the oven with gooey melted mozzarella cheese and crispy prosciutto crumbled over the top.
Get the recipe
Pin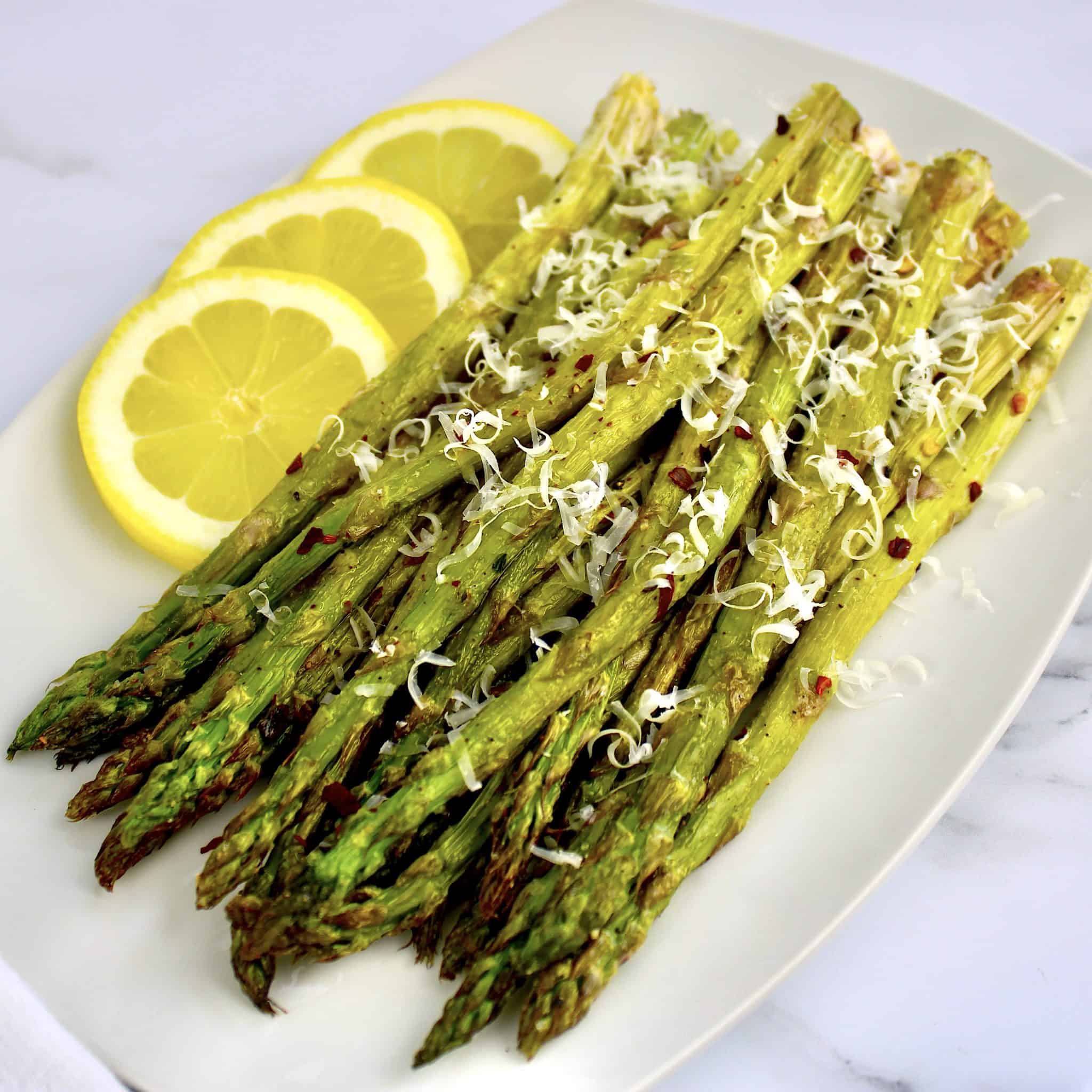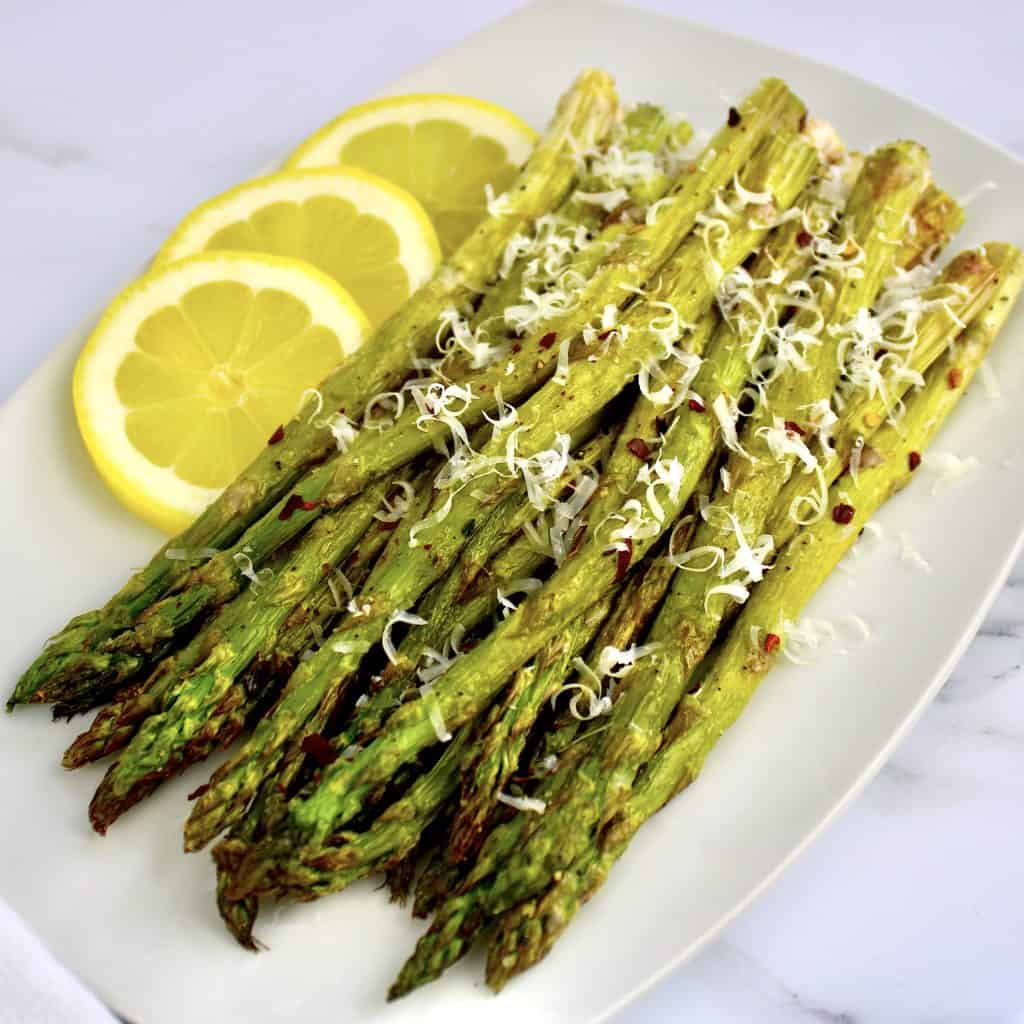 Air Fryer Asparagus
This easy air fryer asparagus is perfectly seasoned, roasted and topped with a grating of fresh parmesan cheese!
Get the recipe
Pin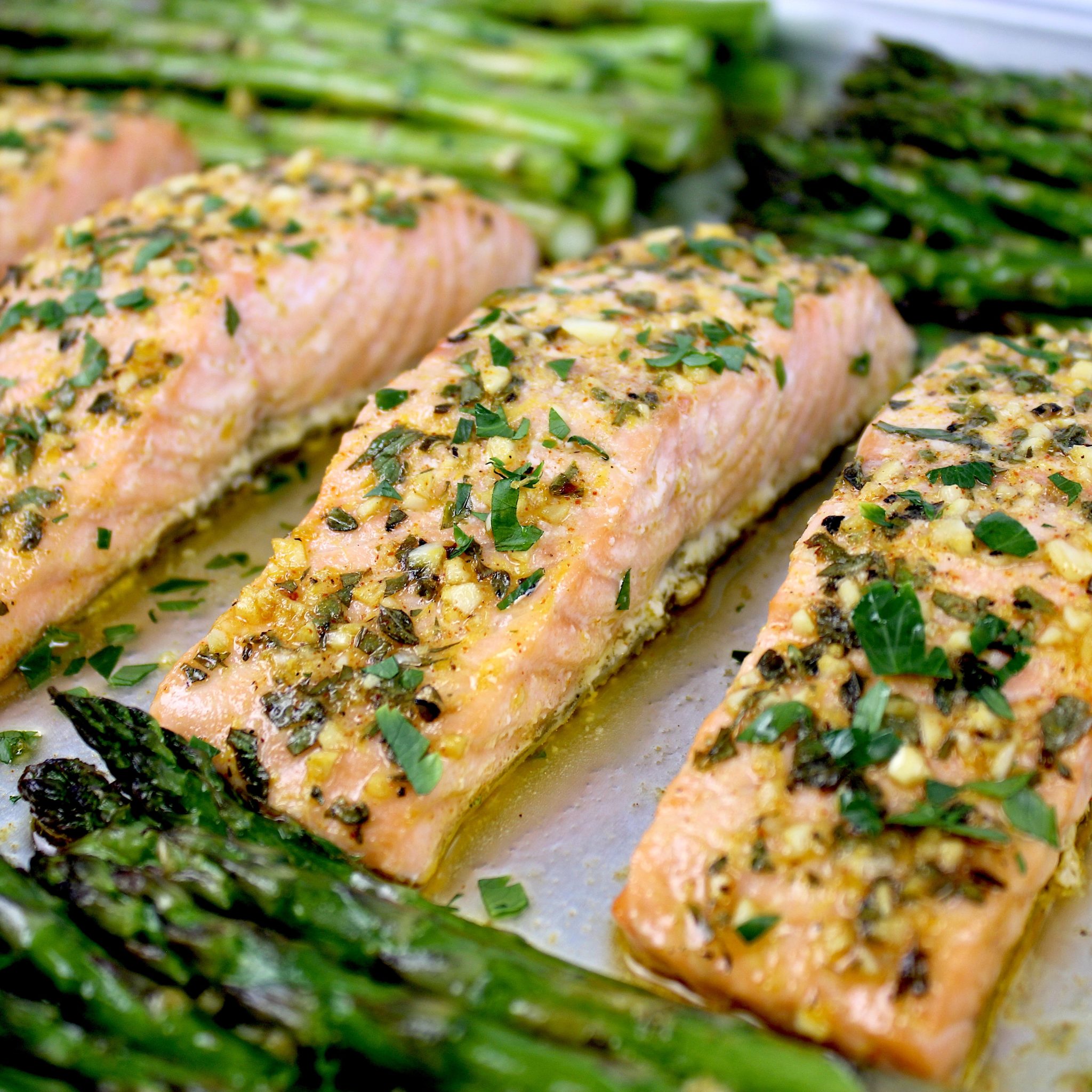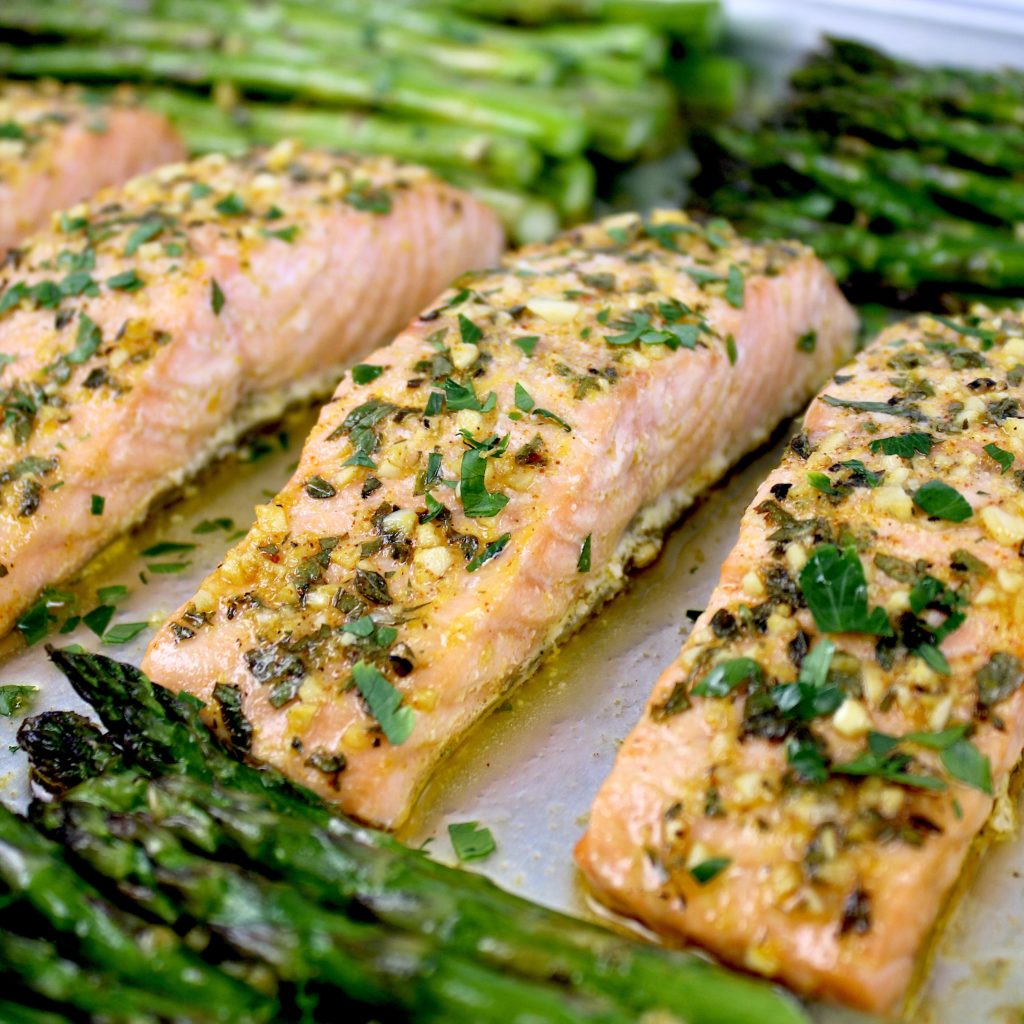 Baked Salmon with Asparagus (Sheet Pan)
Savory herbed Baked Salmon with Asparagus is an incredibly easy sheet pan recipe. Made with simple healthy ingredients, it's a hearty and delicious meal the whole family will love!
Get the recipe
Pin
More Keto Articles