Fresh zucchini is the key ingredient in many delicious recipes ranging from amazing side dishes to comforting casseroles. But is zucchini Keto? This article answers that question and provides you with some incredible recipes that use them.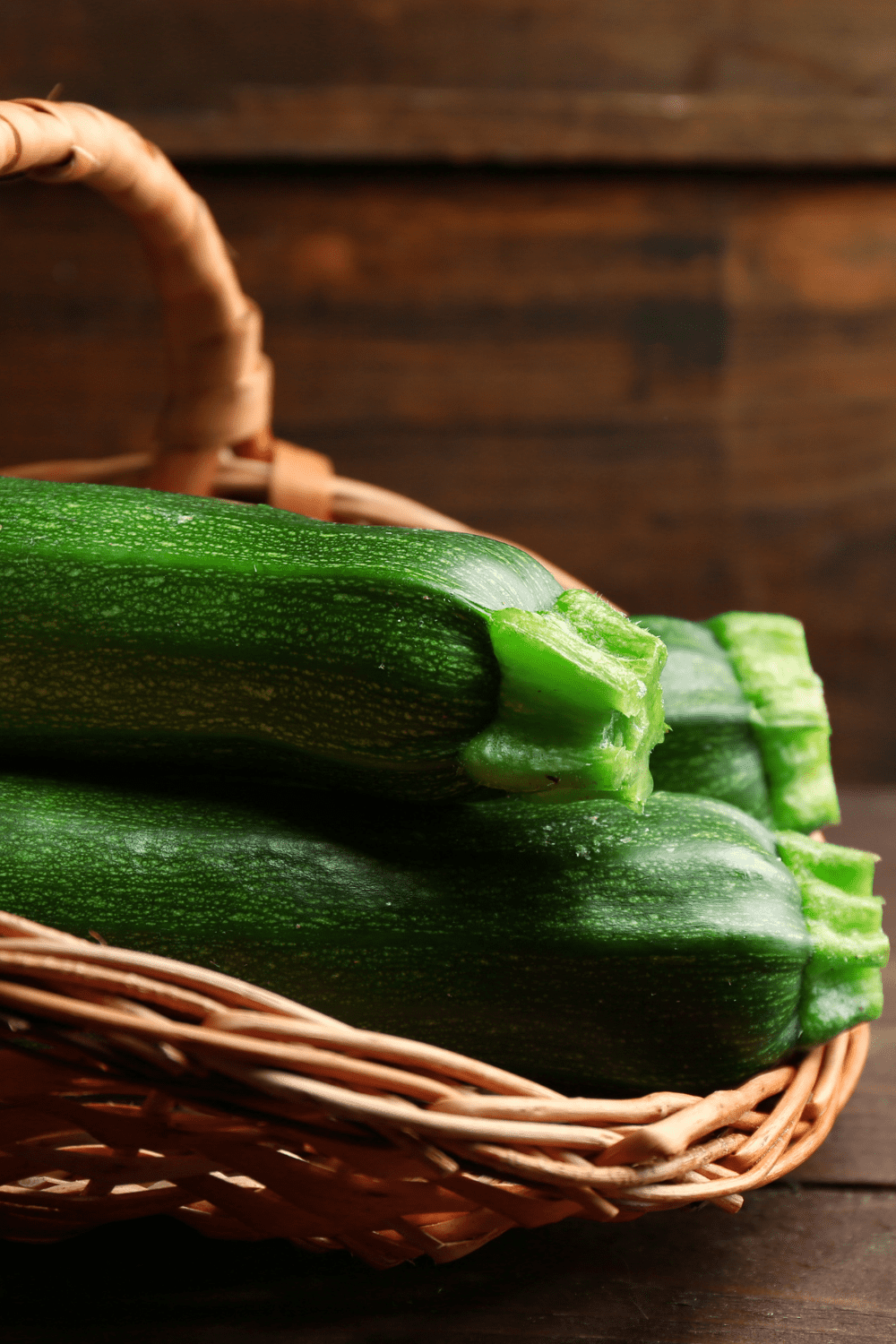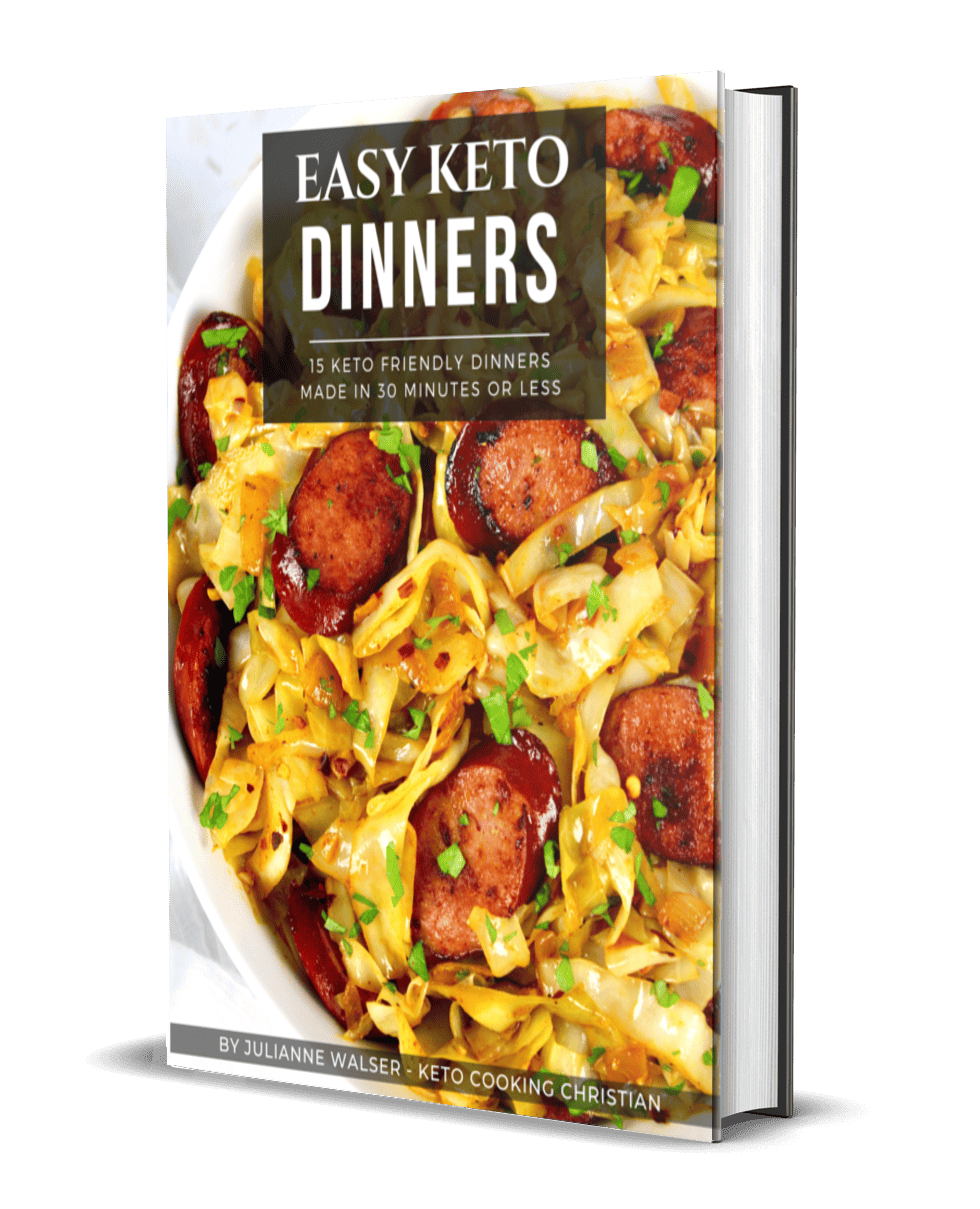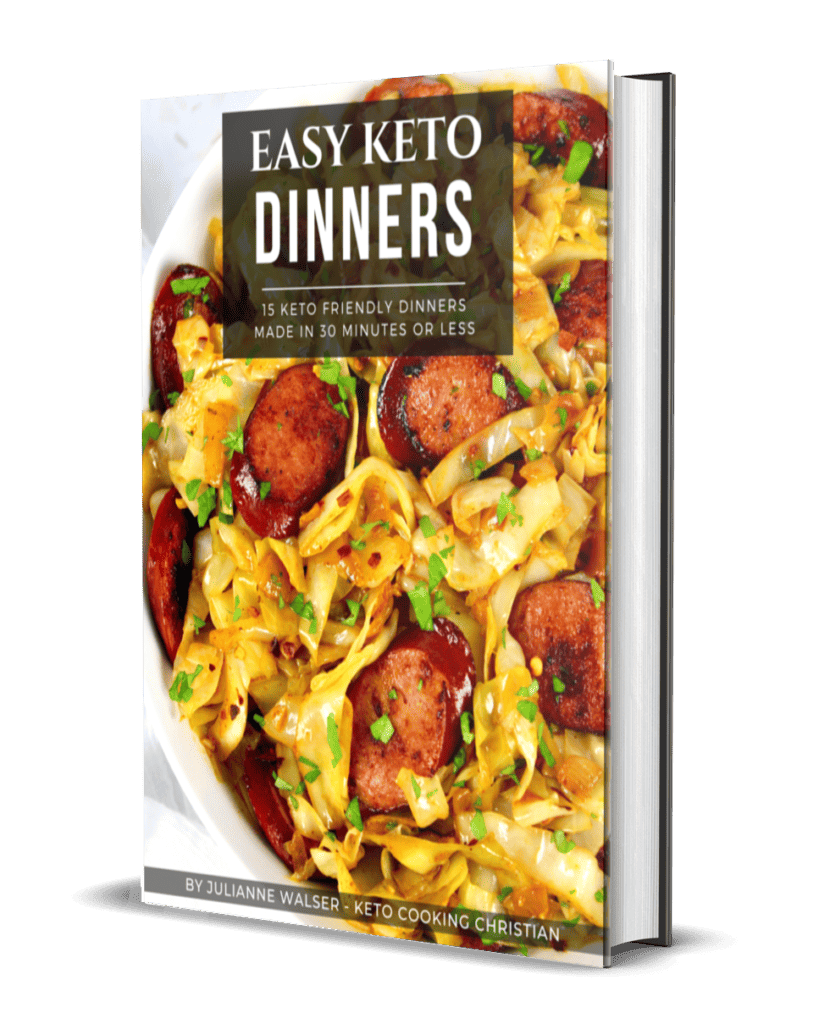 FREE EASY KETO DINNERS EBOOK
Zucchini is a super popular vegetable that is often used in many healthy dishes from simple salads to stir-fry. It's low in calories and high in nutrients, making it a great addition to just about any diet. However, if you're following a ketogenic diet, you might be wondering if zucchini is keto-friendly.
In this article, we're taking a look at how you can easily add these amazing veggies to your recipes that are not only Keto-approved, but that are also super healthy.
Can You Eat Zucchini on a Keto Diet?
You absolutely can! Zucchini makes a fantastic addition to your Keto meal planning. It can take the place of pasta, it can be added to hearty casseroles or even be used in desserts. That's right...even desserts!
The versatility of zucchini is just one of the many reasons people love it so much. By being able to create a wide variety of recipes, without blowing your daily carb allowance, you can create countless tasty dishes that will fill you up and will leave you feeling satisfied.
How Many Carbs in Zucchini?
For a one cup serving, there are 5 total grams of carbs, which when you minus out the 2 grams of fiber, there's only a little over 3 net carbs in zucchini.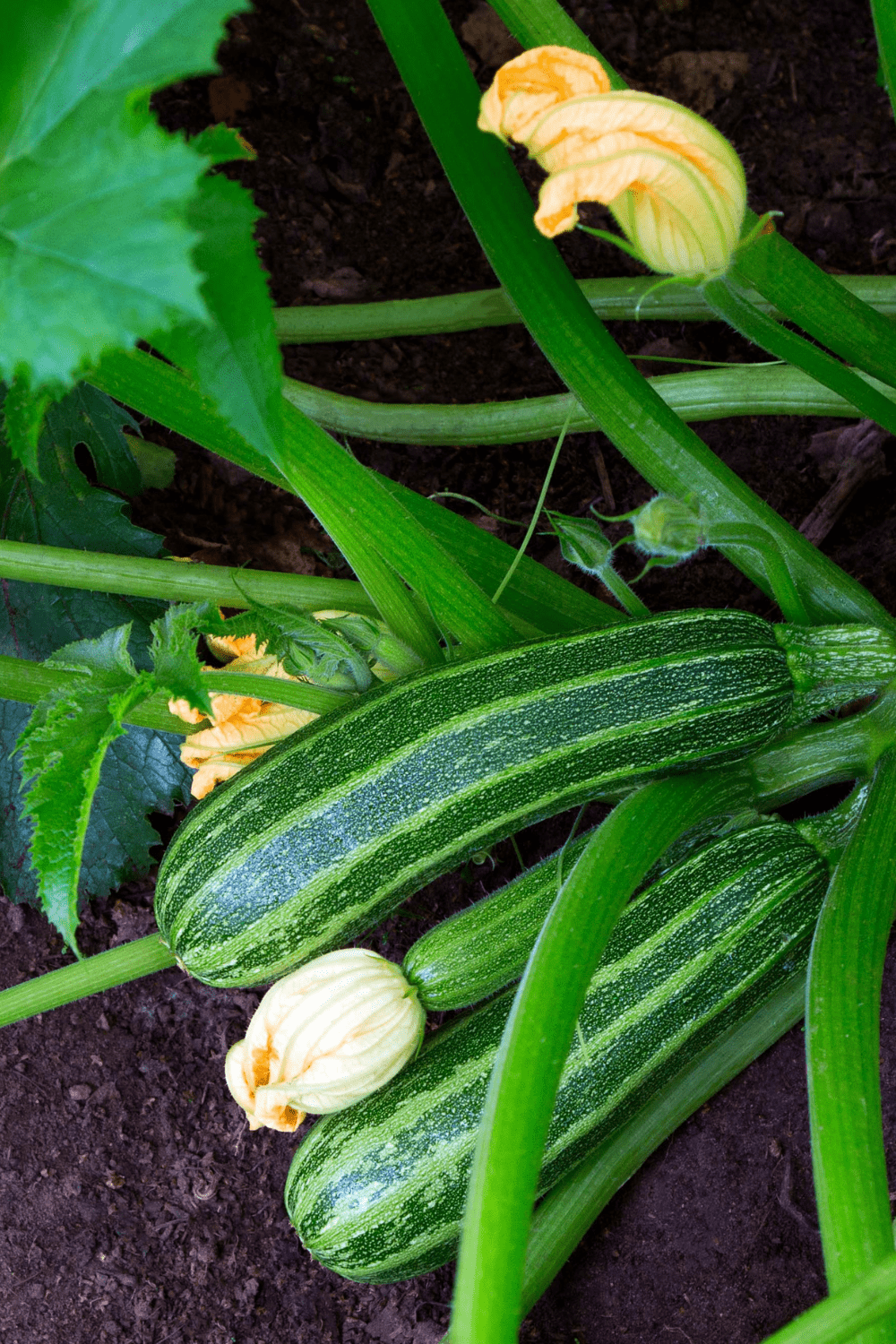 Health Benefits of Zucchini
On top of being low enough in carbs to enjoy on Keto, zucchini is also packed with amazing vitamins and minerals like, manganese, lutein, zeaxanthin, and vitamin A and vitamin C.
These nutrients are associated with many health benefits! If you'd like to read more how incorporating tomatoes into your diet can be beneficial, check out this article on Healthline.
Zucchini Nutrition
These values are for one cup of raw zucchini:
Calories: 19
Fat: 0
Protein: 1 gram
Carbs: 5 grams
Fiber: 2 gram
Net carbs: 3 grams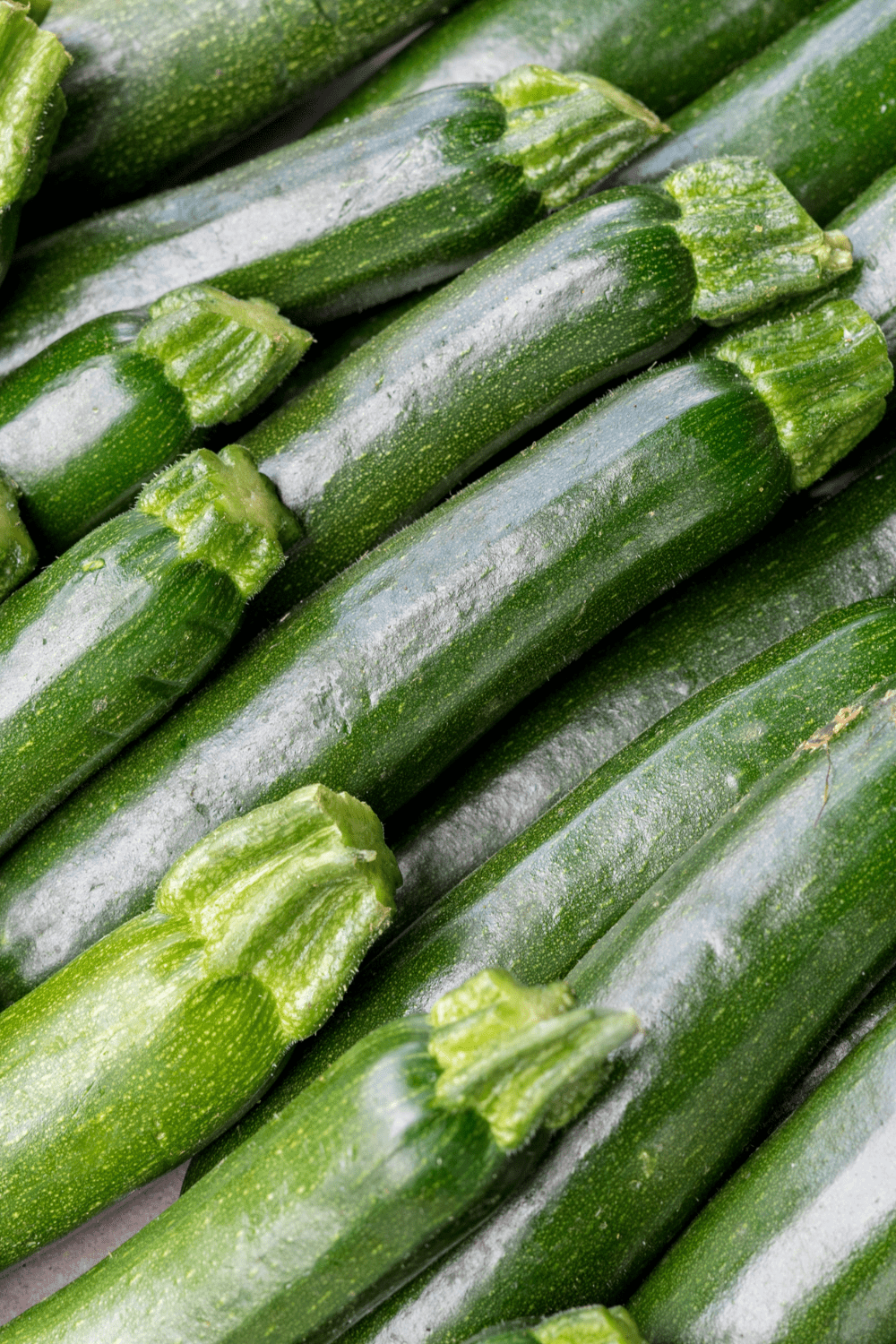 Tips for Buying Zucchini
Consider the size: Large zucchinis tend to have less flavor with large seeds and a lot of pulp inside. Smaller ones are a better choice.
Check out the color: Zucchini can be different colors, though you'll see yellow and white zucchini, green is most common. Whichever color you choose, look for right vibrant shades.
Look for stems: Zucchini that still has a bit of the stem attached have a longer shelf life. You can find them at most farmers markets.
Store them properly: Store your zucchinis in a paper bag in the vegetable crisper of the refrigerator. Don't store zucchini in plastic bag because that causes moisture to build up and will make zucchini slimy.
Freeze leftovers: If you end up buying too many, you can chop them up and place them in an airtight freezer bag and freeze for up to a couple of months to enjoy later!
Best Zucchini Recipes
This warm and cheesy Zucchini Rollatini is a delicious low carb meal that only takes a few steps to make. Loaded with meat and cheese and baked in a homemade marina, this is one amazing dish the whole family is going to love!
This Crustless Zucchini Quiche is made with tender zucchini, perfectly caramelized onions and fresh herbs in a delicious cheese and fluffy egg filling.
Grilled Zucchini with Feta and Pine Nuts is a great way to use up some of summer's favorite garden vegetable. Marinating and grilling the zucchini gives it incredible flavor, complemented by the creamy feta cheese and the crunchy toasted pine nuts.
Keto Zucchini Fritters with a homemade dipping sauce are a super tasty and low carb way to put all that delicious summer zucchini to use. They're perfect to serve at brunch, as an appetizer or guilt-free side dish!
All the flavors of lasagna made into a healthy low carb version and baked to cheesy perfection!
This healthy and delicious Chocolate Zucchini Bread is light, fluffy and loaded with chocolatey goodness! Serve it for breakfast or an afternoon snack and even the kids will be asking for seconds!
Savory and delicious Buffalo Chicken Zucchini Boats are a great way to turn that amazing buffalo flavor into a healthy meal the whole family will love.
Traditional pasta salad turned Keto! Spiralized zucchini replaces pasta in this low carb version that is refreshing and loaded with flavor!
All the great flavors of lasagna, stuffed into a zucchini boat, baked with melted mozzarella cheese on top!
Savory marinated lemon chicken is perfectly grilled, sliced, and served over zucchini noodles in a fresh homemade pesto sauce!
Zucchini fries baked in an Air Fryer are a healthy low carb alternative to french fries, served with a zesty dipping sauce!
More Keto Articles