Have you ever wondered if strawberries are Keto? This article answers that question and will also provide you with some of the most delicious strawberry recipes that won't compromise your low-carb goals.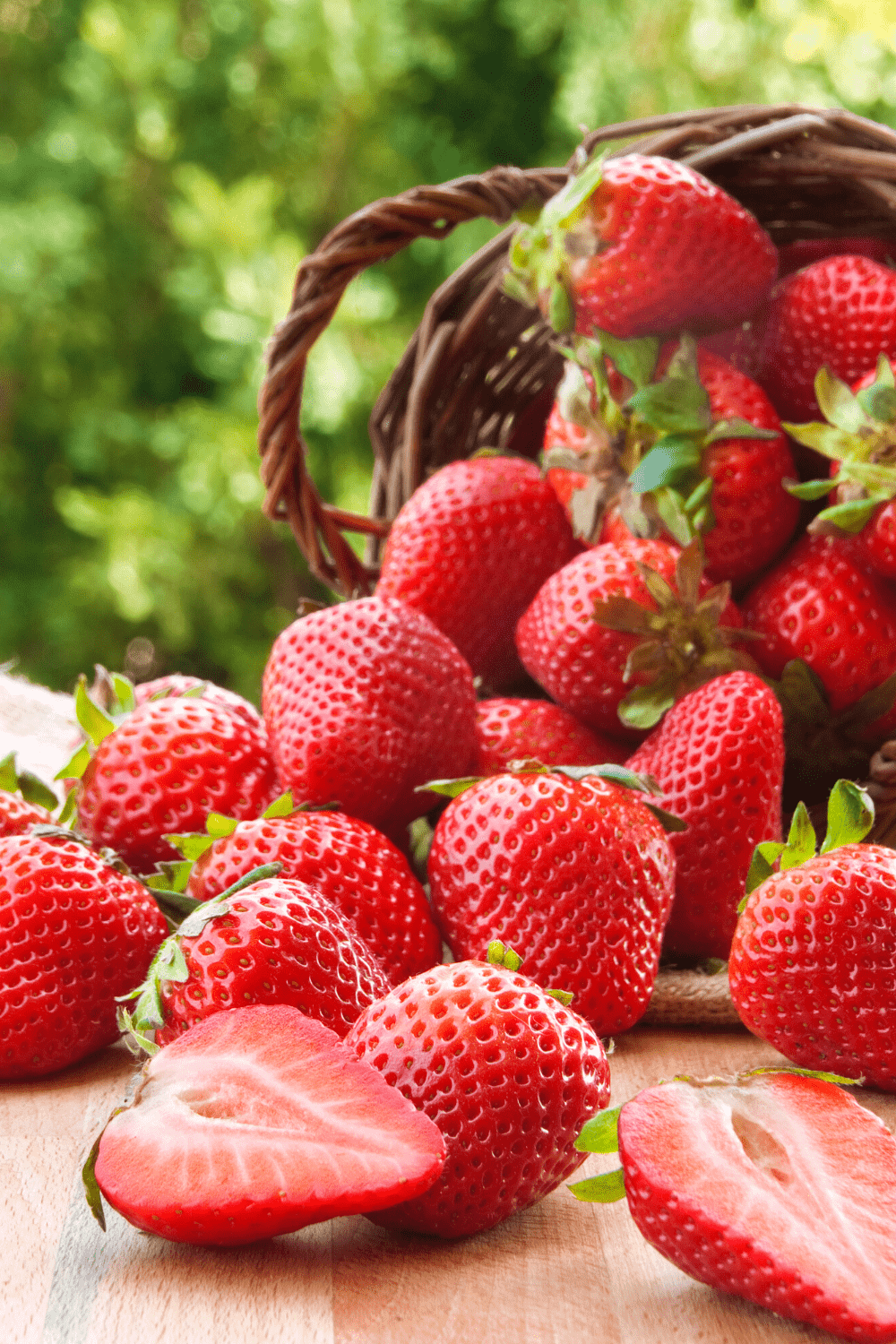 Whether you've been on Keto for years or just getting started, finding new ways to incorporate a range of fresh fruit can be a challenge. But fear not! Strawberries are here to help add a burst of flavor to your diet.
The great thing about strawberries is that are a great way to enhance the taste of sweet and savory dishes without driving the carbs up. In this article, we'll explore the nutrition found in strawberries, plus some fantastic recipes that not only feature strawberries but also align perfectly with your Keto goals.
Can You Eat Strawberries on a Keto Diet?
Simply put, absolutely! Ruby red, sweet and juicy, fresh strawberries are a super versatile and delicious fruit you can eat on Keto, or just about any other healthy diet.
Whether you eat them raw as a snack, cooked down to make a sauce, or used to create decadent desserts, strawberries are an excellent way to incorporate a lot of fresh and vibrant flavors to any dish.
How Many Carbs in Strawberries?
A half cup of fresh sliced strawberries typically contains about 5-6 grams of net carbs.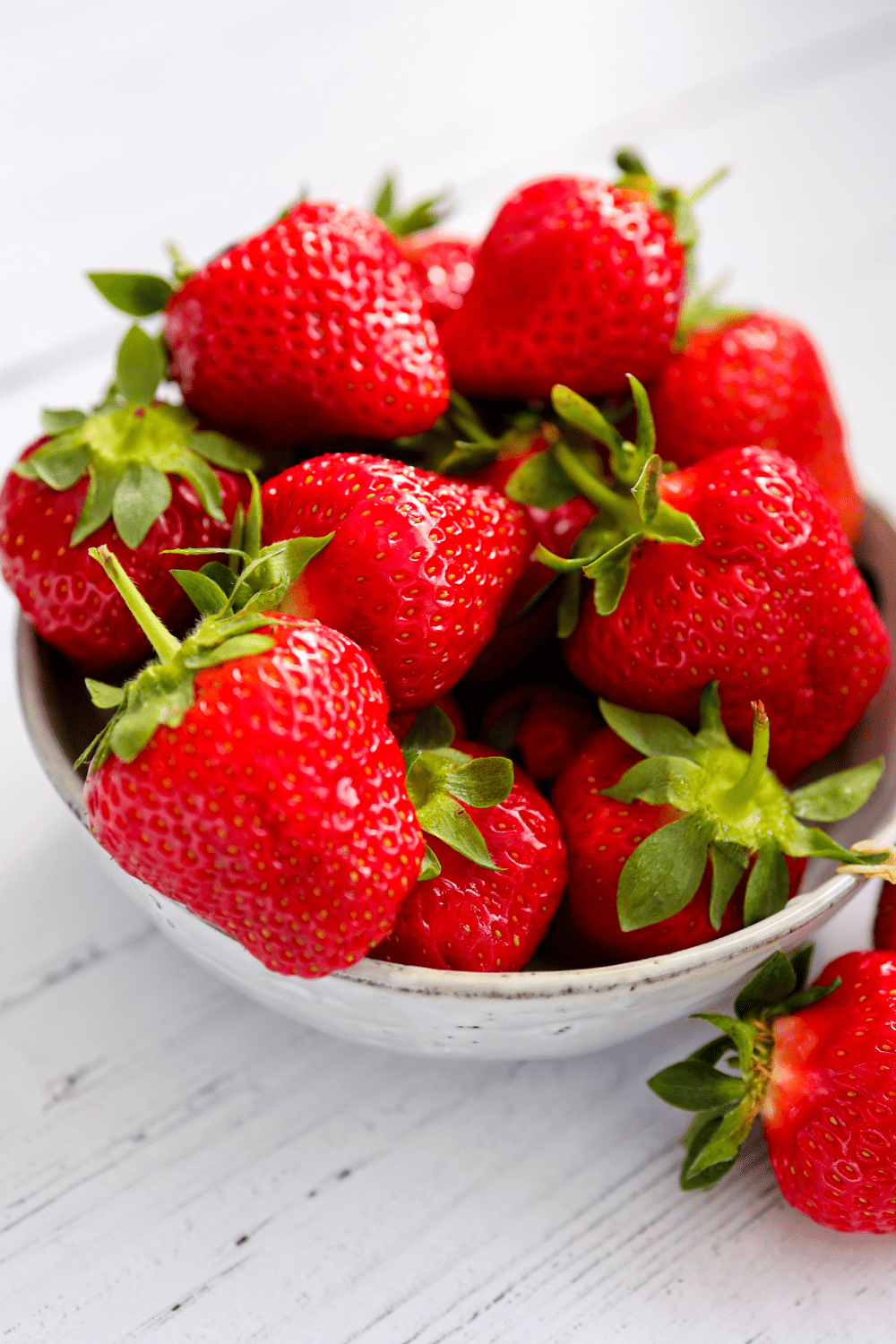 Health Benefits of Strawberries
Strawberries are packed with beneficial nutrients. They are an excellent source of vitamin C, fiber, manganese, folate potassium as well as being a rich source of antioxidants.
Strawberries Nutrition
The following nutrition values are for one cup of sliced strawberries:
Calories: 53
Fat: 0 grams
Protein: 1 gram
Carbs: 13 grams
Fiber: 3 grams
Net carbs: 10 grams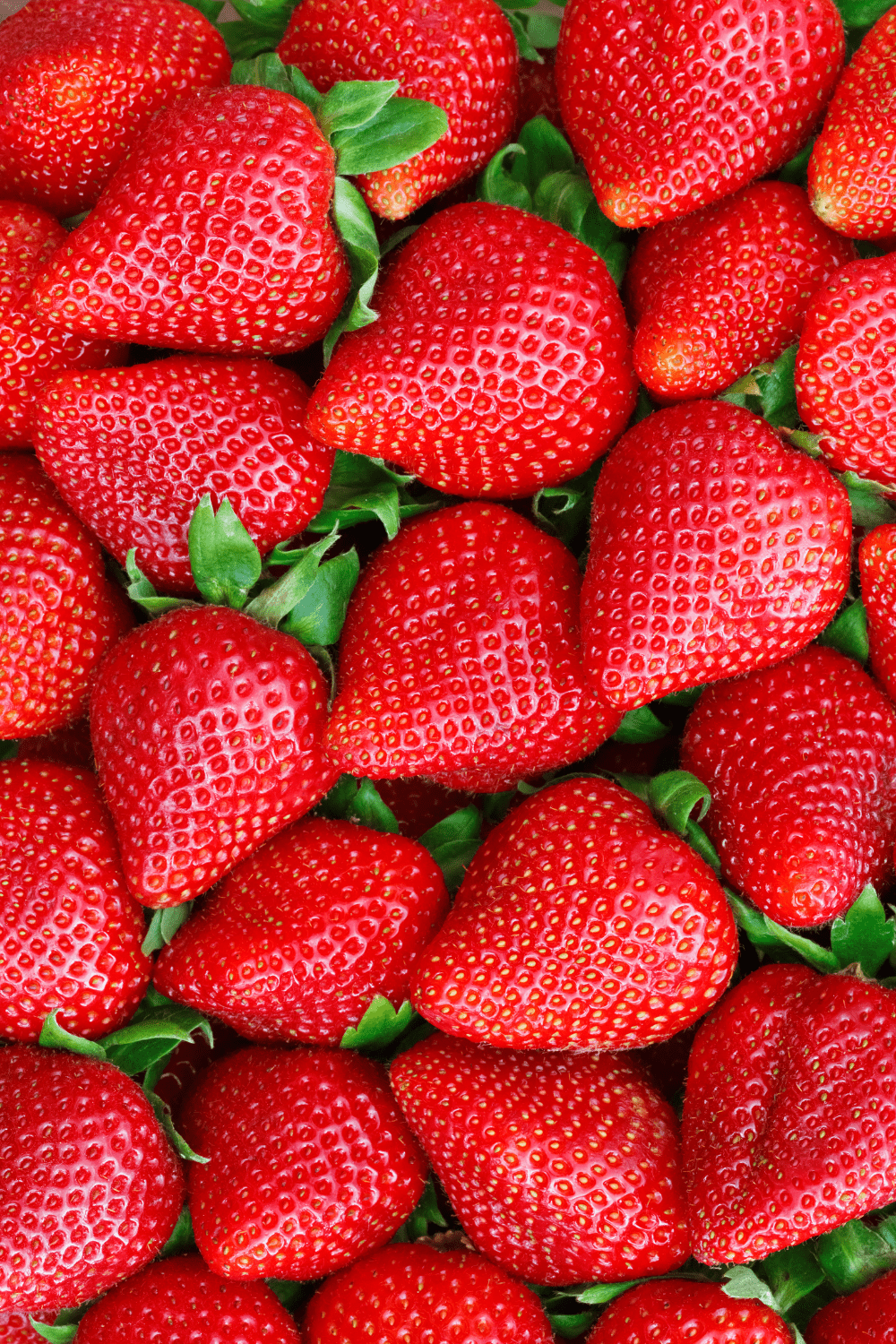 Best Keto Strawberry Recipes
More Keto Articles