Roasted Brussels sprouts with prosciutto and sweet balsamic vinegar, dressed up with toasted slivered almonds over the top for a little added crunch!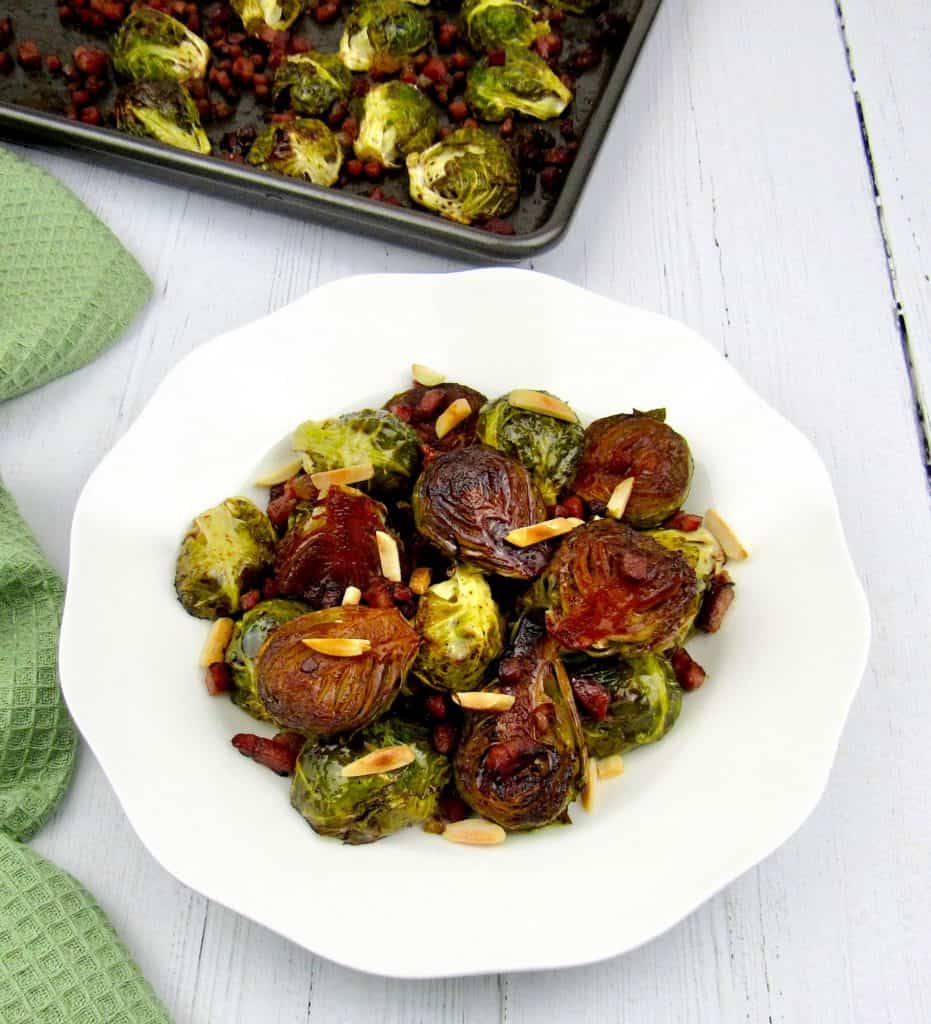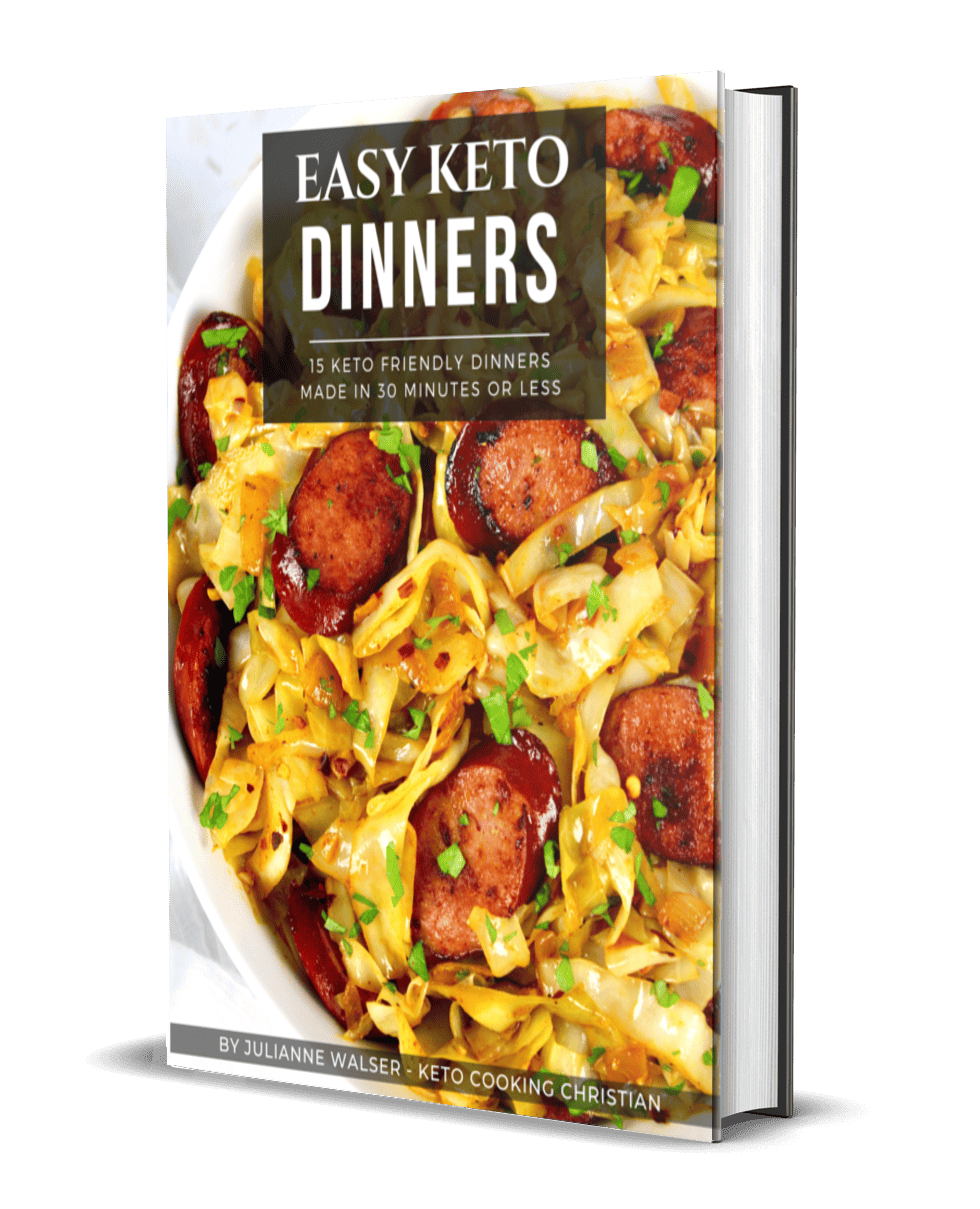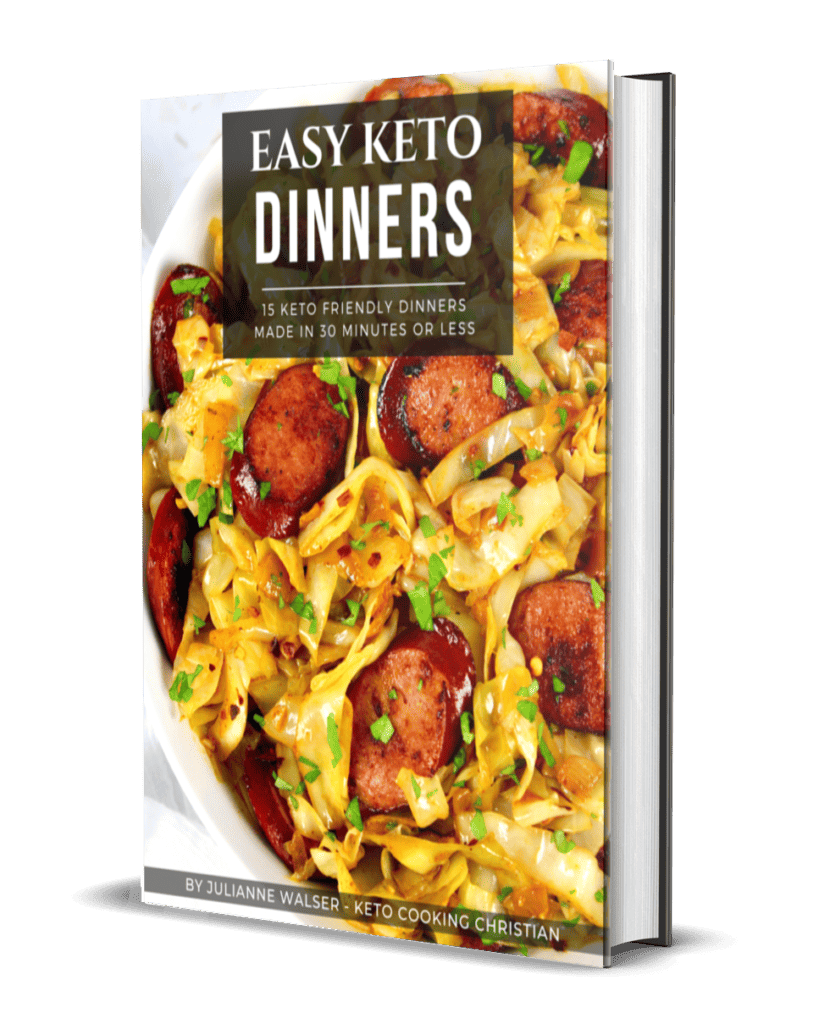 FREE EASY KETO DINNERS EBOOK
Jump to:
These brussels sprouts make a great Keto side dish! There are many different ways you can make them, but one of the best ways is roasted in the oven and caramelized.
To make it a little more special, I roast them with diced prosciutto, which also gives them even more flavor.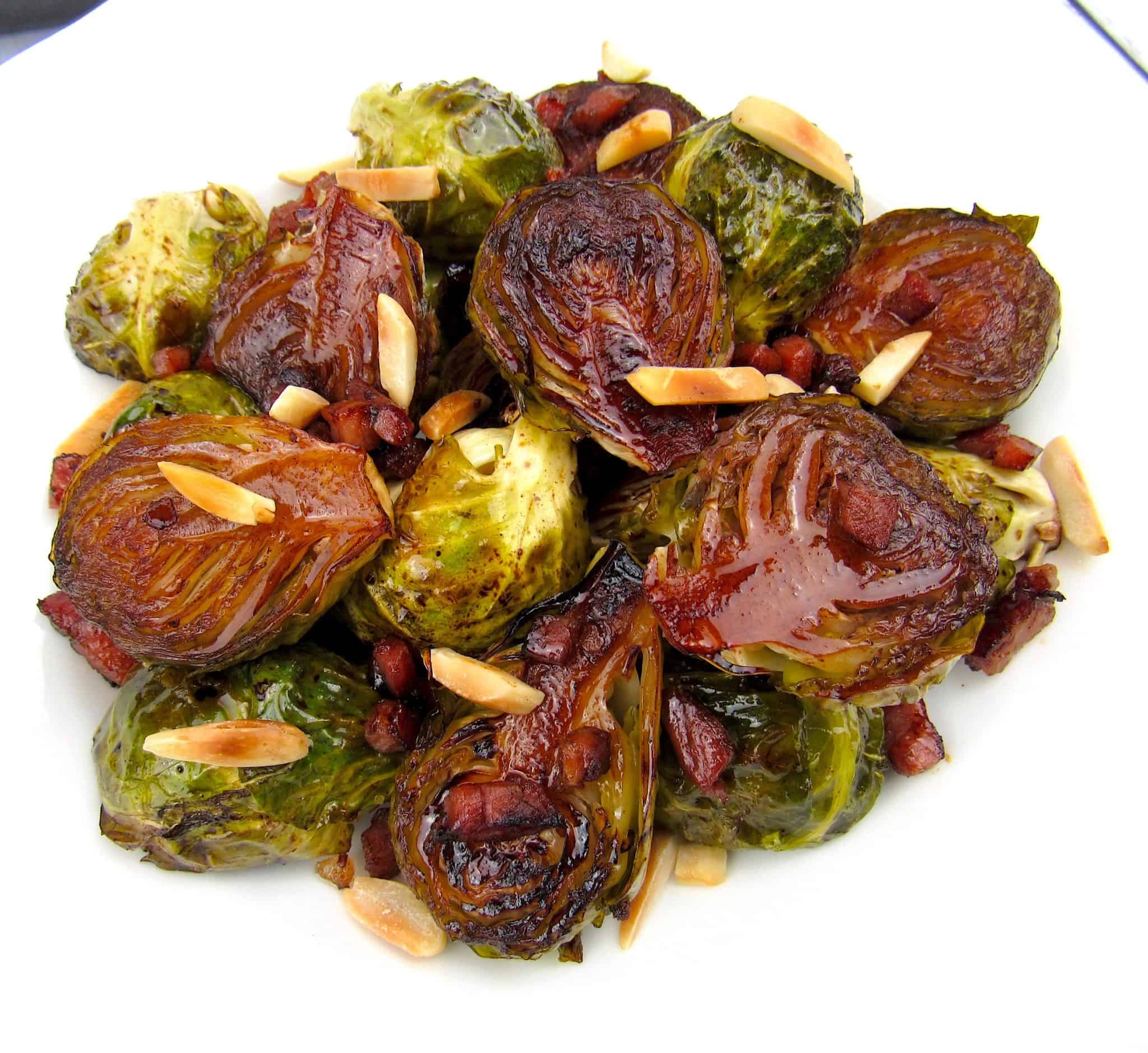 Top them off with some toasted slivered almonds for a little added crunch and you have one easy low carb side dish!
This is perfect to serve for Thanksgiving , Christmas or any other special occasion dinner, but they're so quick and easy to make, they're even great to serve any night of the week!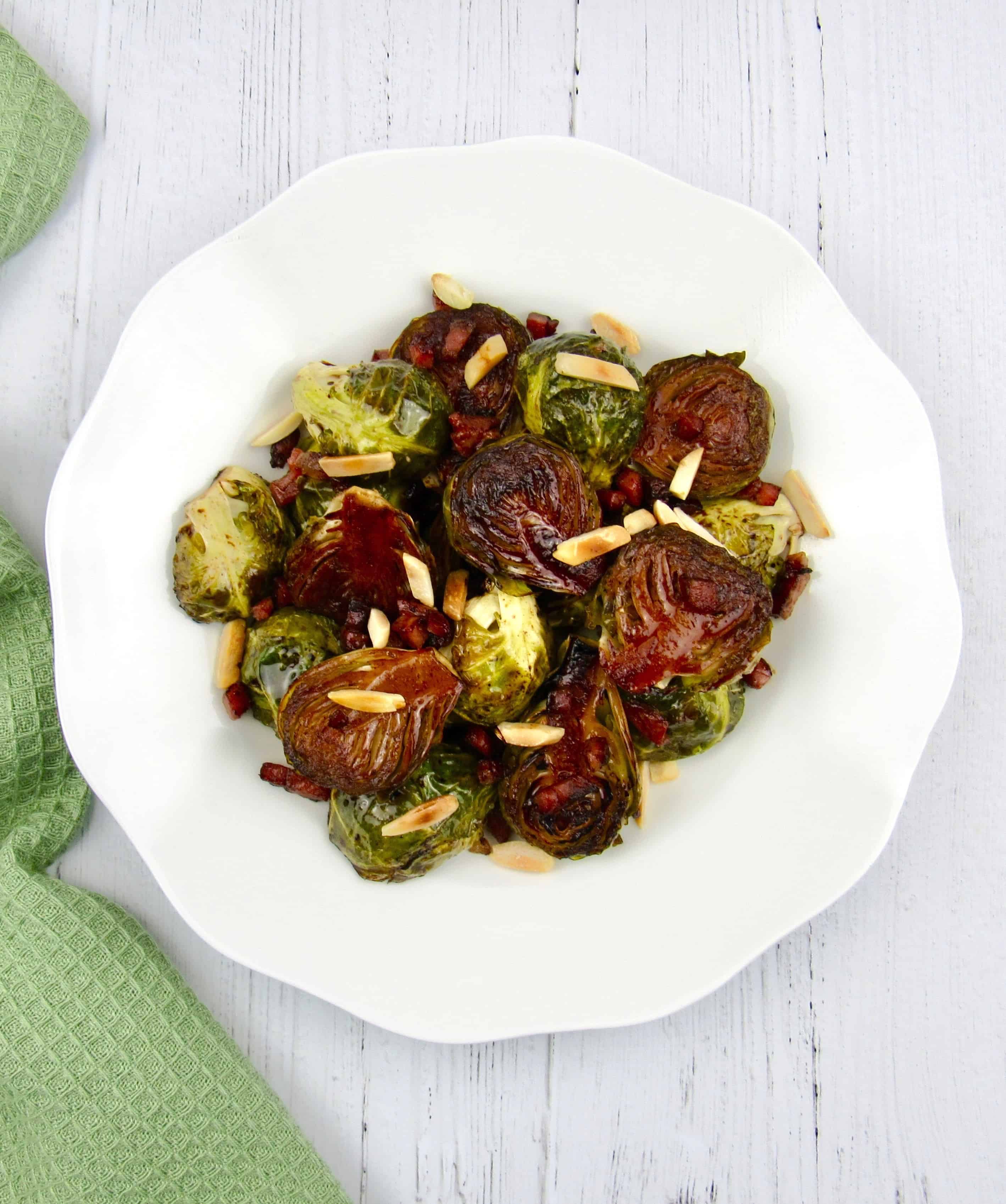 If you want to make it extra special, you can even add some crumbled goat cheese over the top. This Keto Brussels sprouts recipe will wow your guests and have them coming back for more!
What's in Roasted Balsamic Keto Brussels Sprouts
Brussels Sprouts
Prosciutto
Salt & Pepper
Slivered almonds (optional)
*Exact measurements are listed in the recipe card below.
How to Make Roasted Balsamic Brussels Sprouts
You won't believe how easy this is to make! Start by preheating your oven to 425F.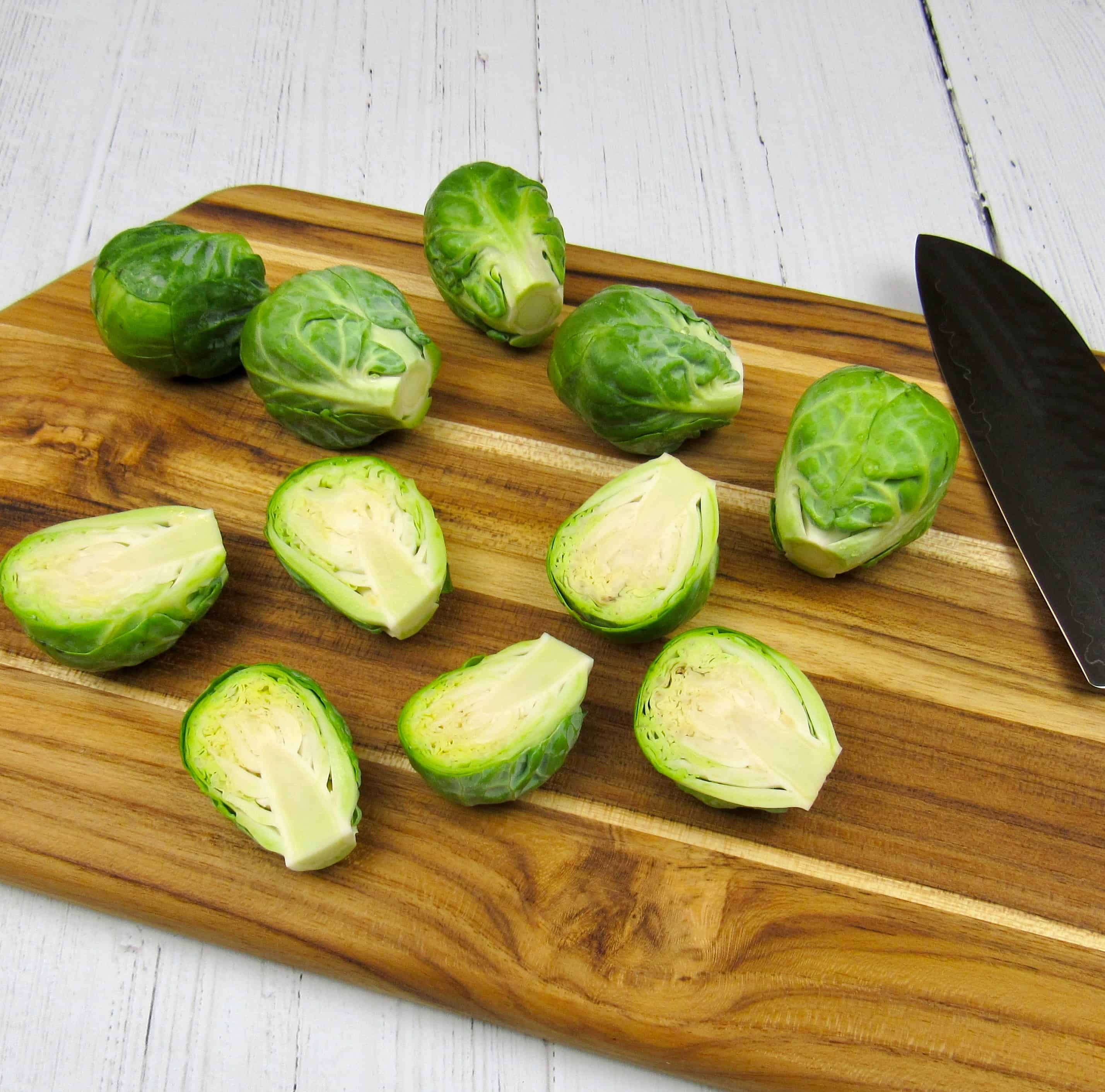 The ends of Brussels have a woody texture that doesn't cook well so you'll slice off the ends of each Brussels sprout. Once you've done that, slice them in half long ways.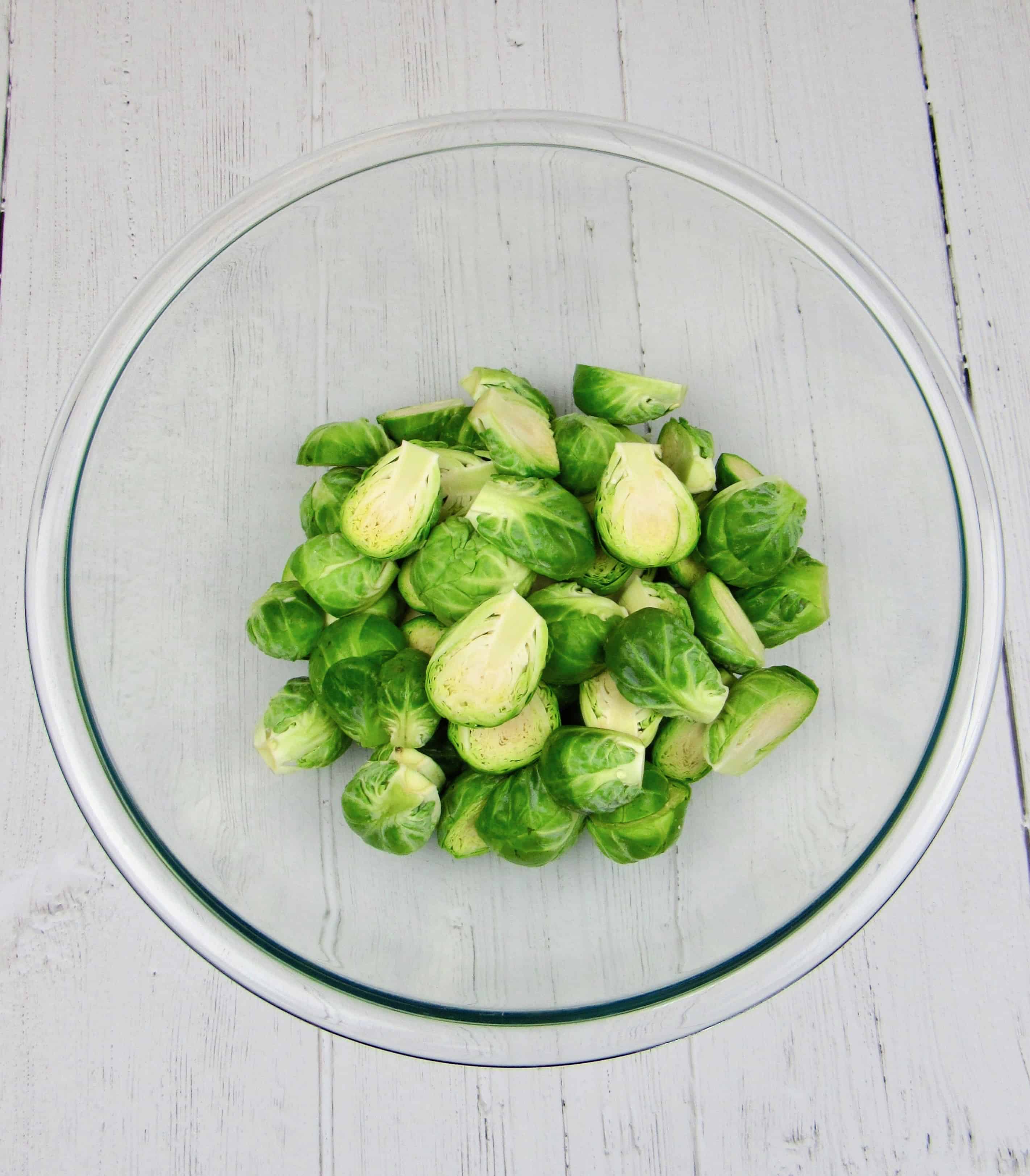 Add them to a large mixing bowl.
Then add in the prosciutto and the balsamic vinegar. Next, you'll drizzle the olive oil over the top and toss until well coated.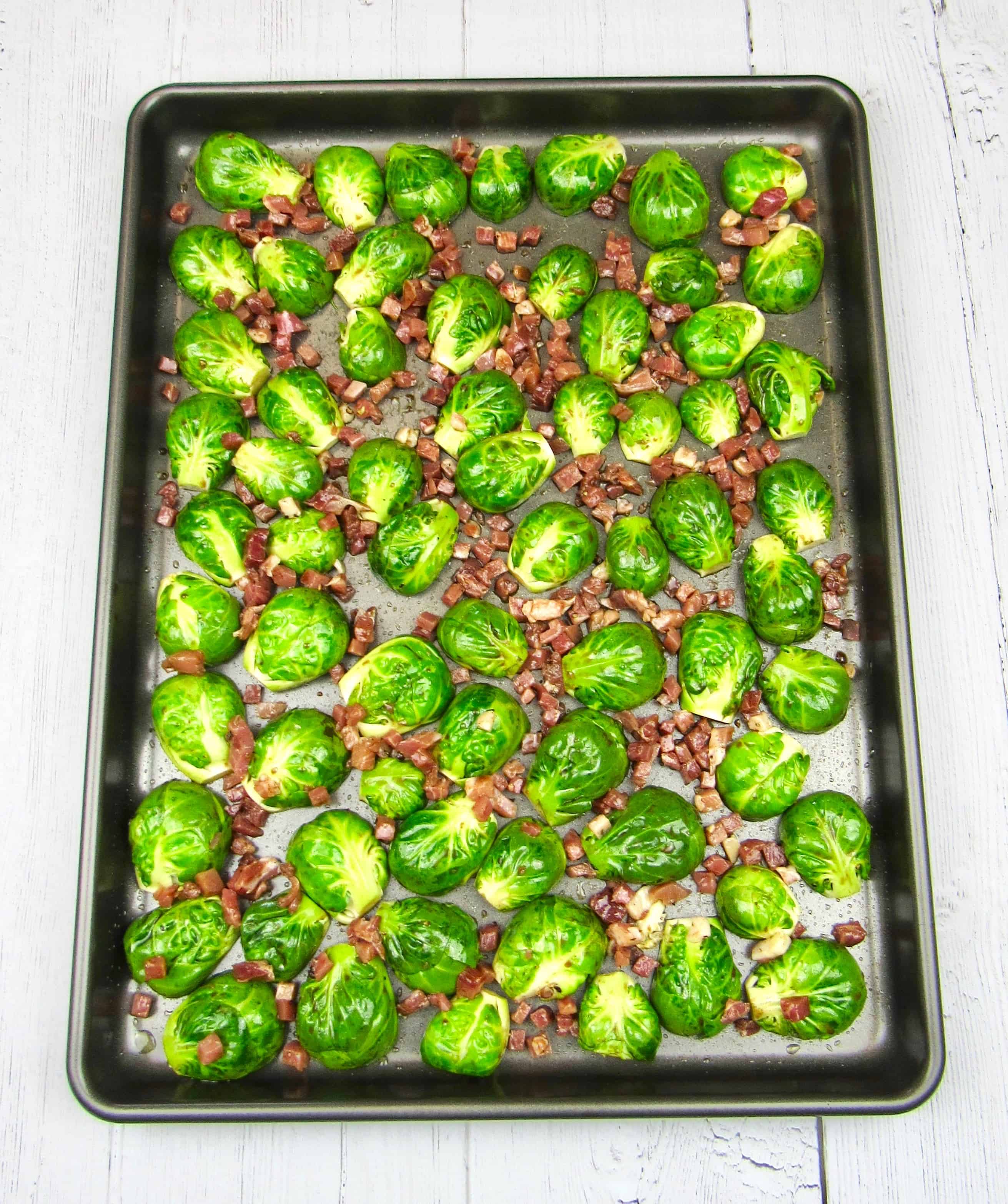 Spread evenly on a baking sheet cut side down and brushed with olive oil. Sprinkle the tops with salt and pepper (to taste).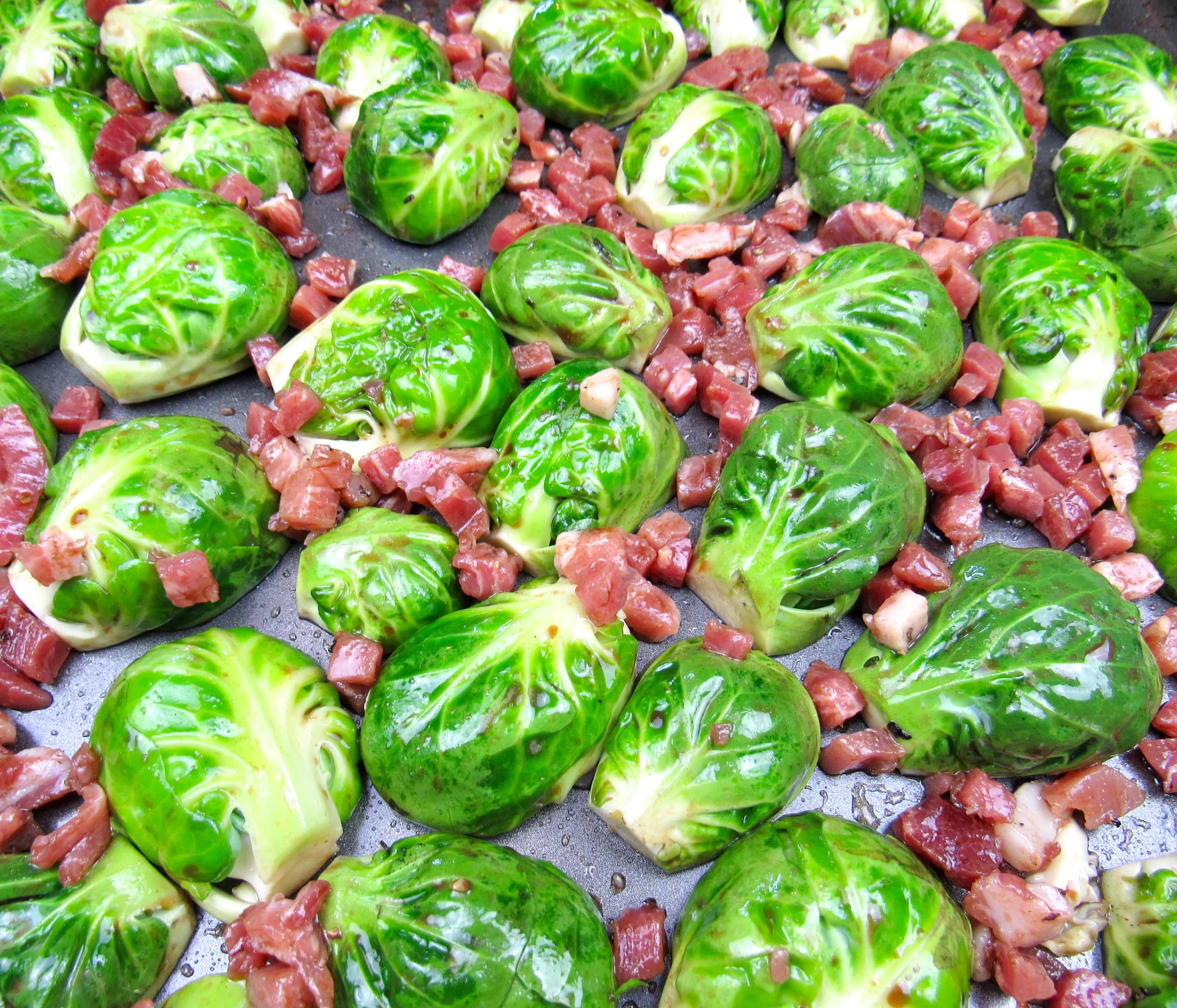 Bake for 15-18 minutes, on the center rack in your oven, or until caramelized.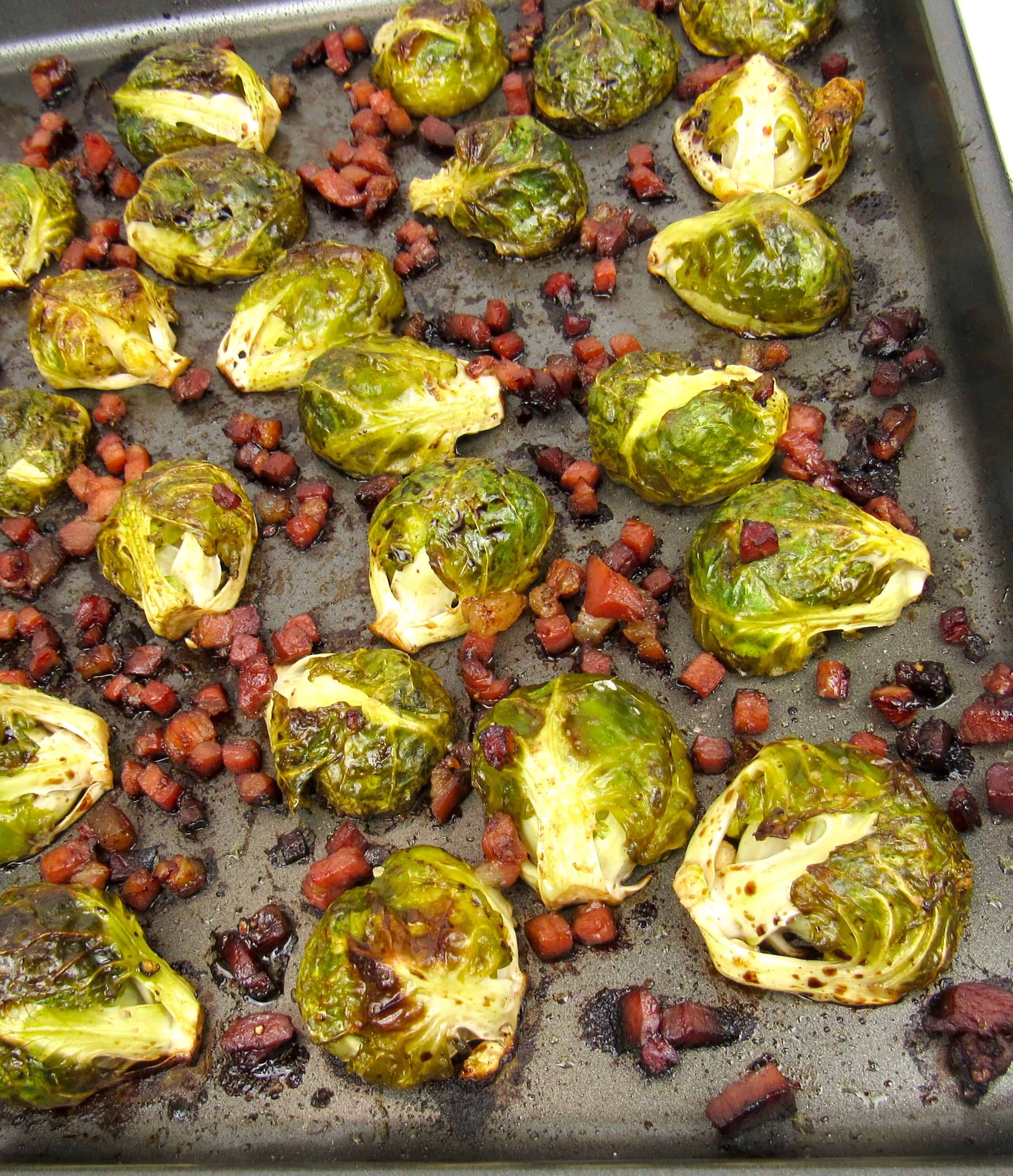 If you'd like to add the almonds, toast them in a dry skillet for a few minutes, until slightly golden and fragrant. Sprinkle them over the top of the roasted Brussels sprouts.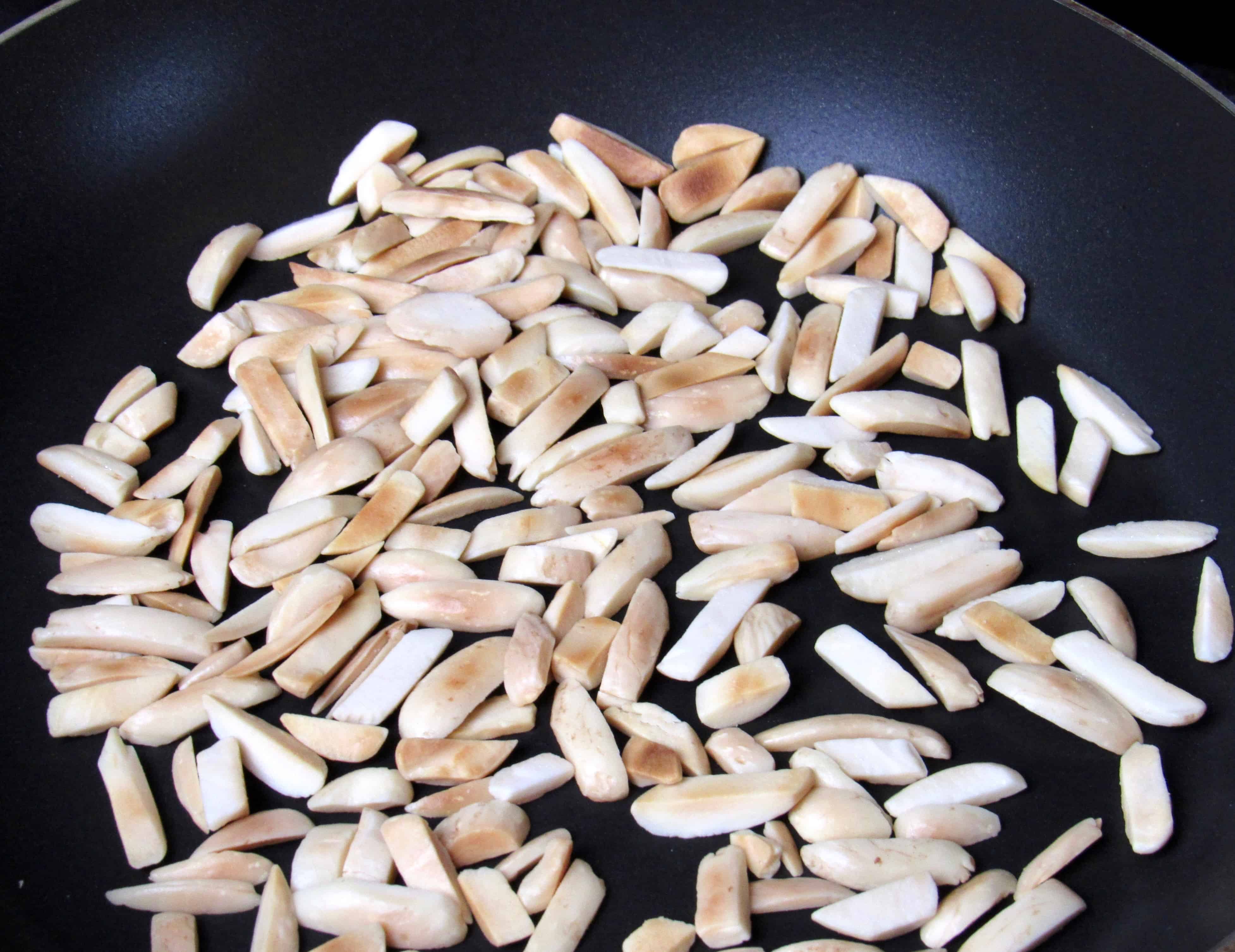 Store leftovers in the fridge in an airtight container.
Can You Freeze Brussels Sprouts?
If you have leftovers, you will probably wonder how to freeze brussels sprouts. It's actually very easy. Just put the leftover Keto Brussels sprouts in an airtight container that's just big enough to hold them. You don't want a lot of space left over in the container.
You can also use a freezer safe bag, squeeze out all the air, date the bag of when they were frozen and place them in the freezer for up to a couple of months.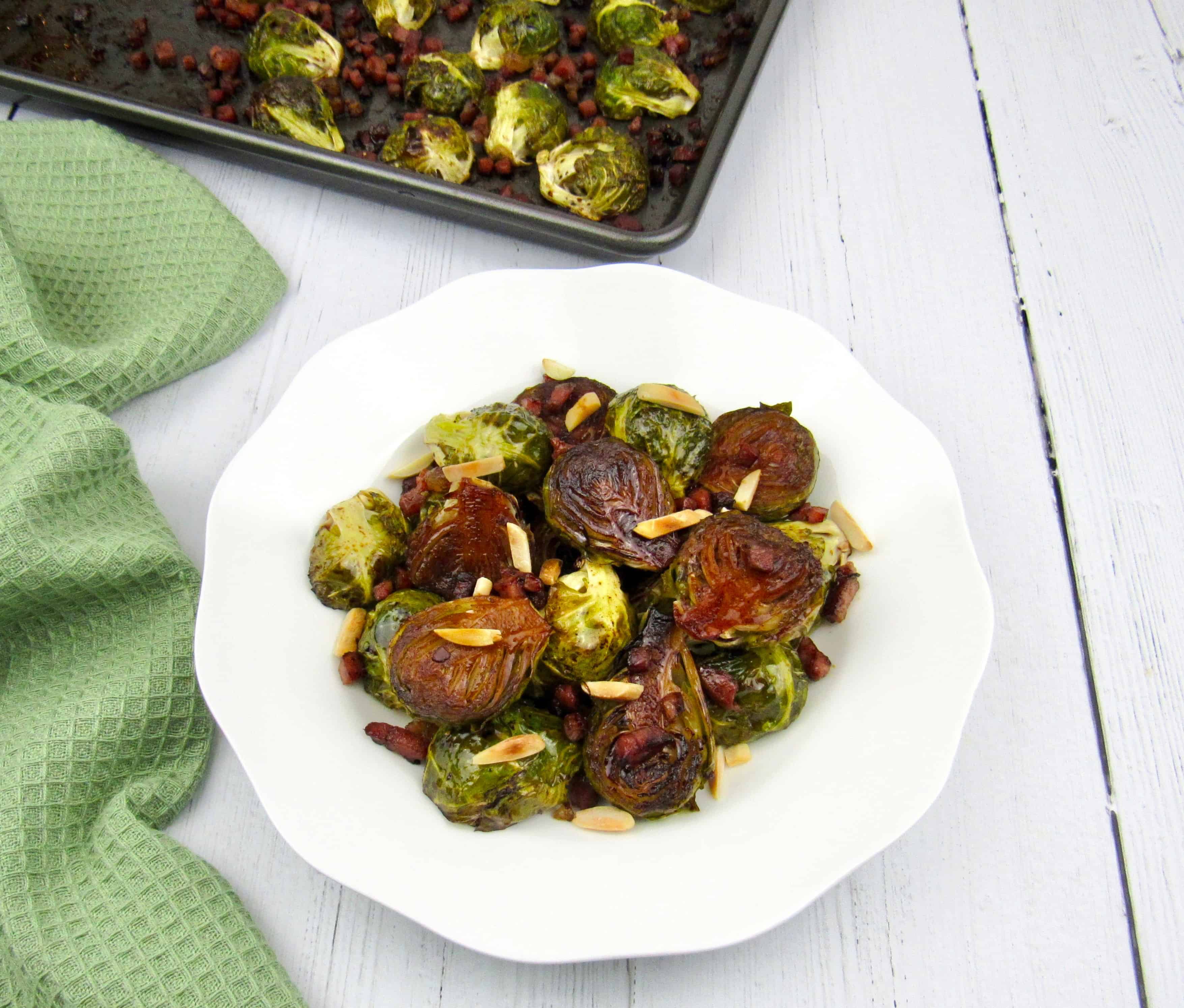 Tips for How to Make Perfect Keto Roasted Brussels Sprouts
How to Choose Brussels Sprouts
Before cooking brussels sprouts, trim the woody ends, leaving the sprout itself in place.
When shopping for brussels sprouts, look for bright green leaves without any browning or yellowing.
The leaves should be tight and snug against one another.
For a sweeter flavor, you should look for smaller sprouts as the larger they get, the more they take on a cabbage flavor.
Avoid packages of brussels sprouts that have moisture. Brussels sprouts that can not breathe will sweat and create moisture. The moisture will create mold.
Best Cooking Methods for Brussels Sprouts
There are several different ways you can prepare Brussels sprouts for a Keto diet. Pan frying in bacon grease might be the most popular way and it gives them lots of flavor! In fact, you can try these Stir Fried Brussels Sprouts with Bacon to get that that wonderful flavor!
I prefer the sweetness that comes out when you roast them in the oven. They get nice and caramelized, especially when you add some balsamic vinegar. You can also shred them into ribbons and pay fry them that way.
Adding Flavor to Your Keto Brussels Sprouts Recipes
I use diced prosciutto in this recipe to give the Brussels sprouts more flavor. If you don't have prosciutto, you can use diced pancetta or even bacon instead. Brussels are from the cabbage family but are slightly more bitter until cooked. Adding some sort of fatty and briny pork really helps to bring out the sweetness in Brussels.
Toppings for Roasted Keto Brussels Sprouts
If you want to omit the slivered almonds, you certainly can or you can substitute with chopped walnuts, pecans and pine nuts (pignoli). Just be sure to toast them in a dry pan first, because it really brings out the flavor more!
As a finishing touch and to make this side dish even more special, you can crumble some goat cheese over the top, right before serving. It will add an extra creaminess with a slight tang.
If you want more of an Italian flair, top the of your roasted Brussels with Parmesan shavings.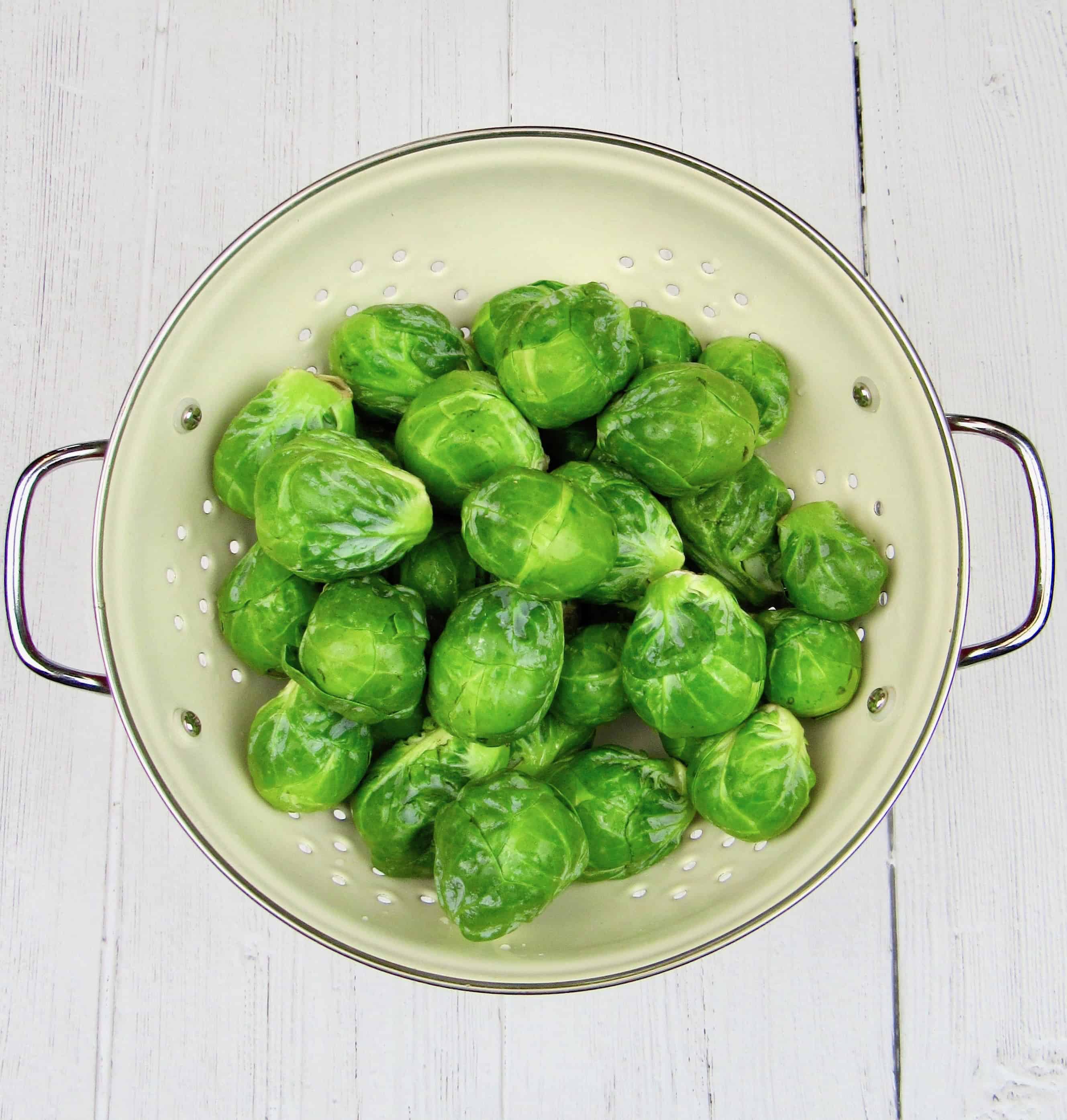 Are Brussels Sprouts Keto?
Sure they are! They're actually loaded with Vitamin K and C, but also contain Vitamin A, folate and fiber. Read more about the many health benefits of Brussels sprouts in this article!
They are high in fiber and low in net low in carbs, plus for a whole cup there're only about 88 calories in brussels sprouts which makes them a great choice on any diet.
How Many Carbs in Brussels Sprouts?
There are 4.7g of net carbs in one cup of Brussels sprouts.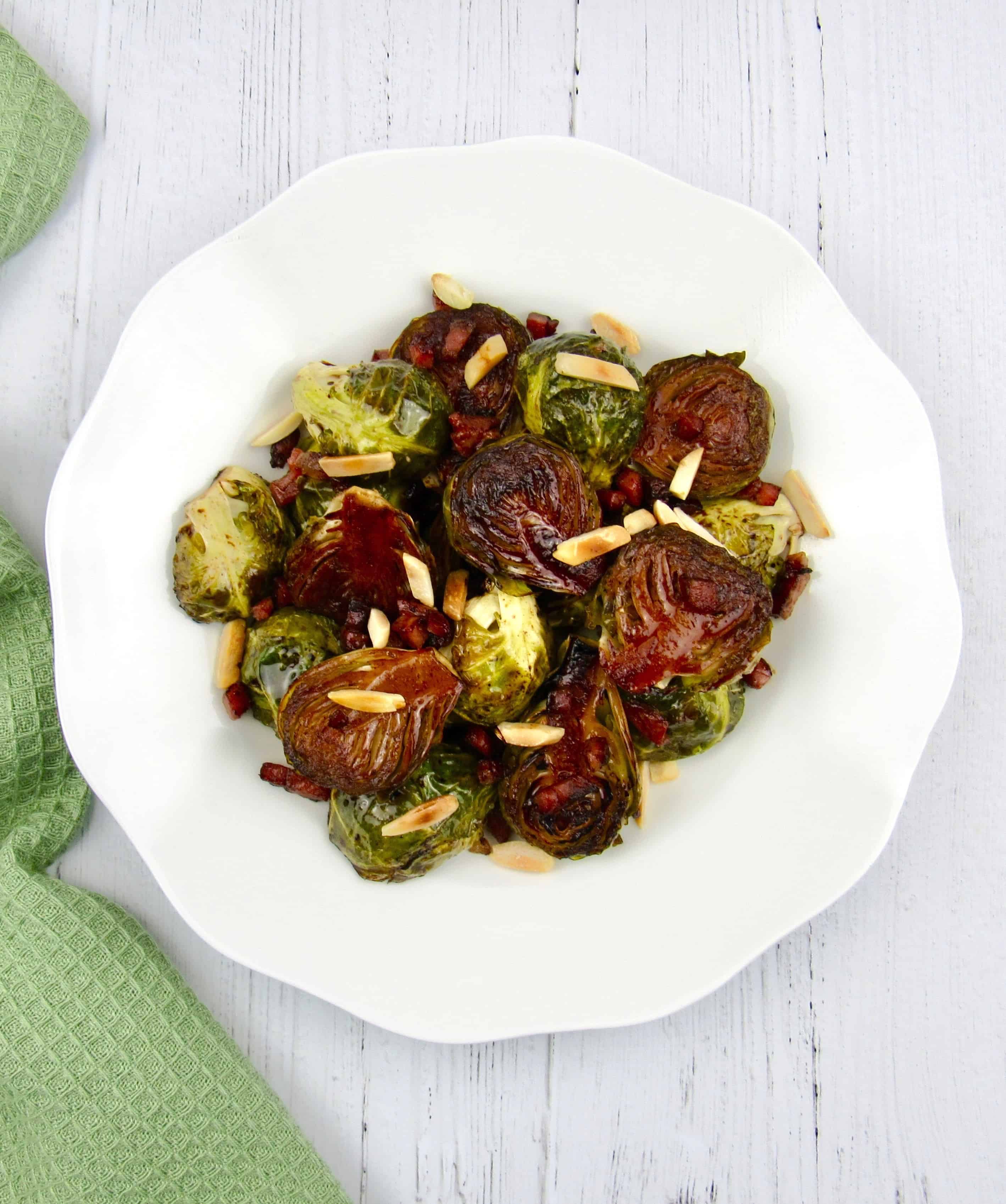 What Keto Dinner Recipes You Can Serve with Brussels Sprouts?
Green veggies go with just about anything you'd like. These Keto Brussels sprouts will go really well with just about any protein - chicken, steak, pork and even fish! If you're wanting some inspirations, try these low carb main dish recipes: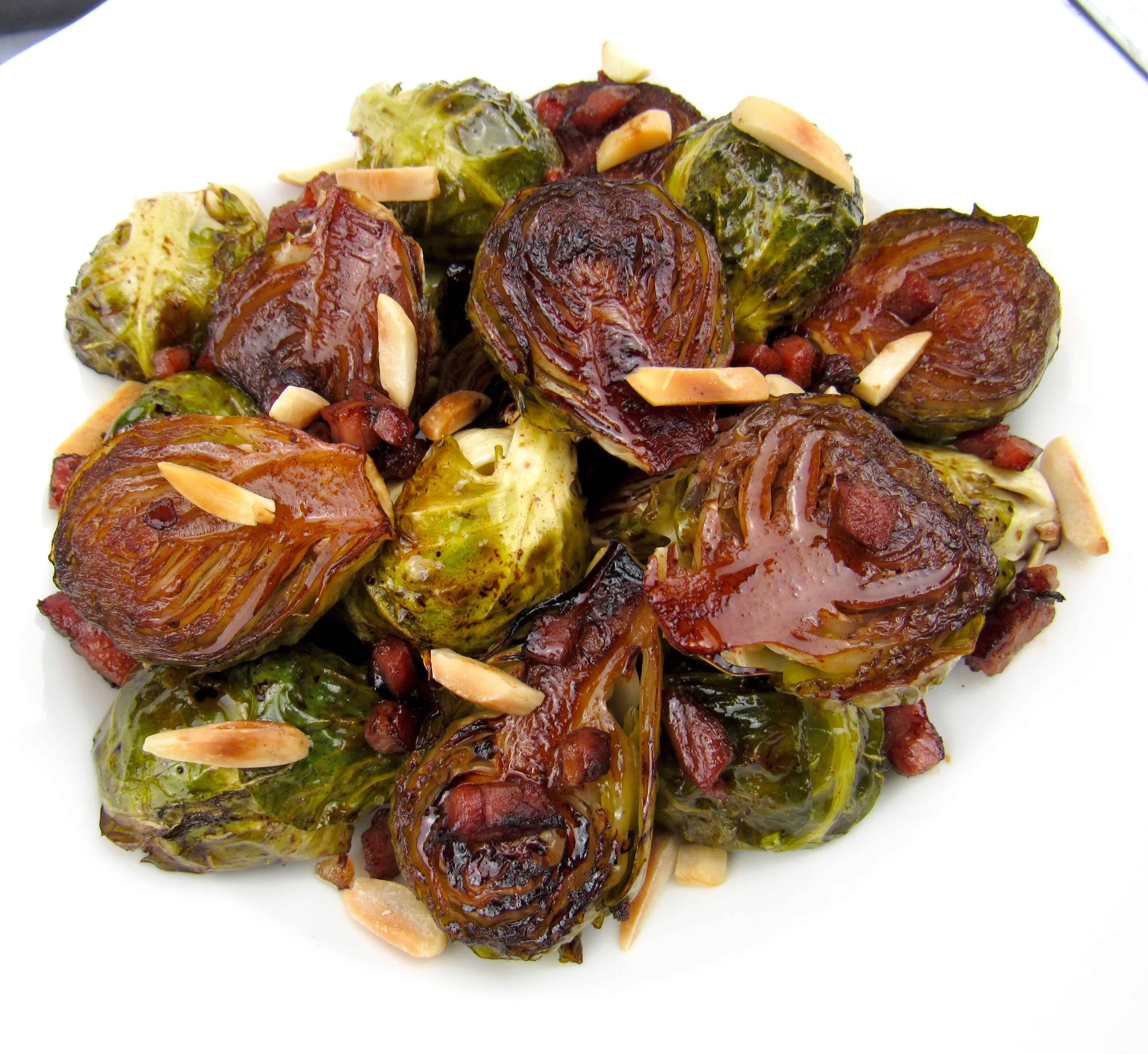 More Low Carb and Keto Side Dishes
Need even more ideas for Keto Side Dishes? Check out these 50 Best Keto Side Dish Recipes roundup!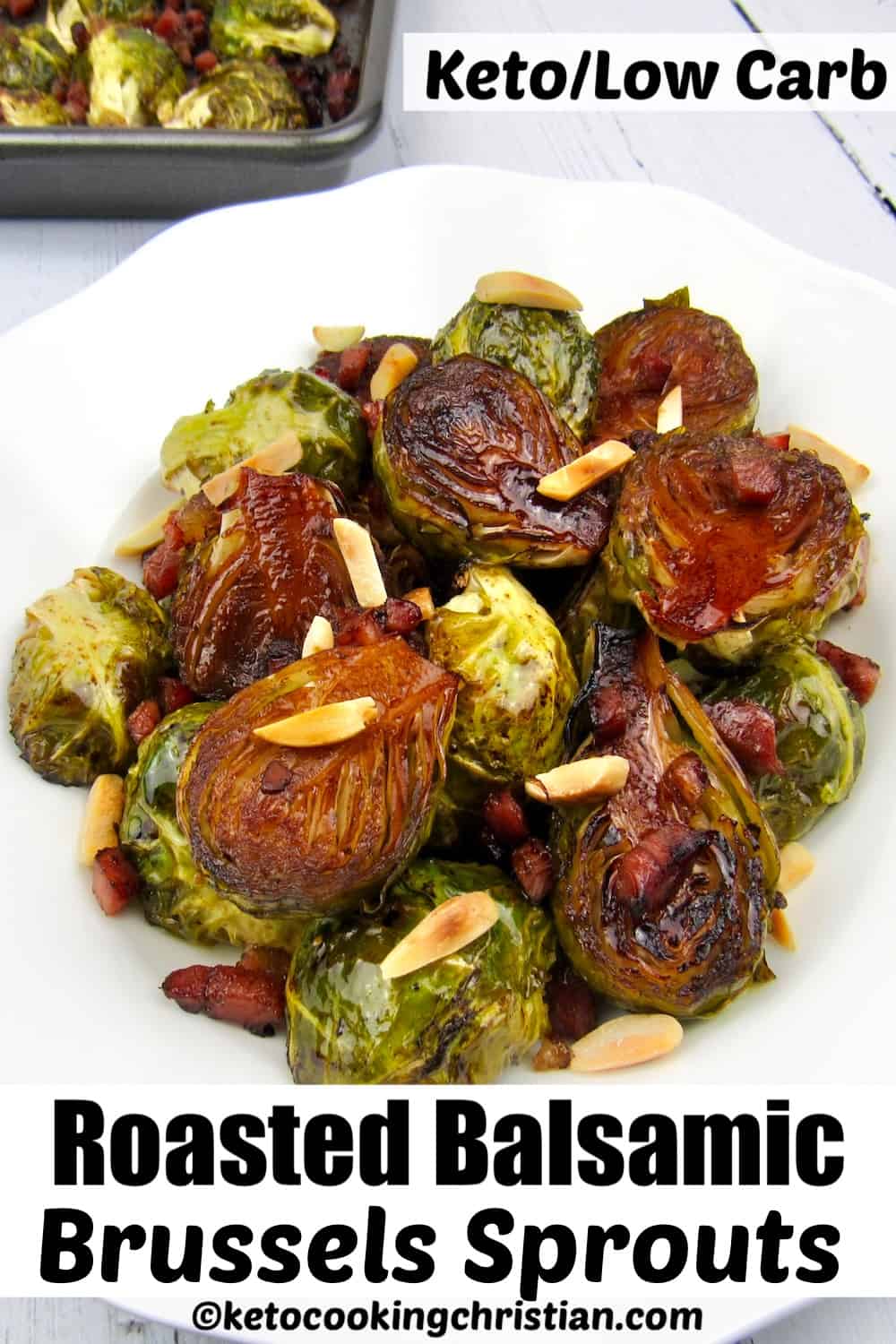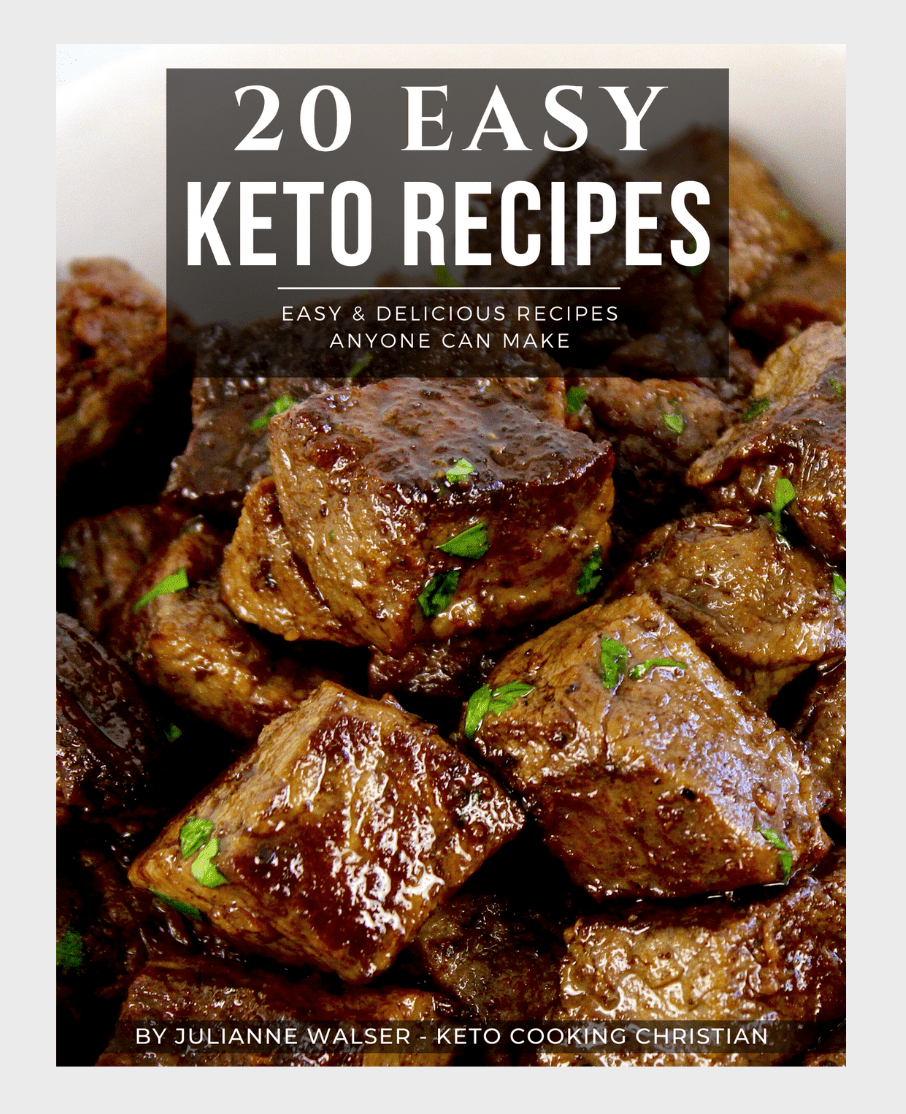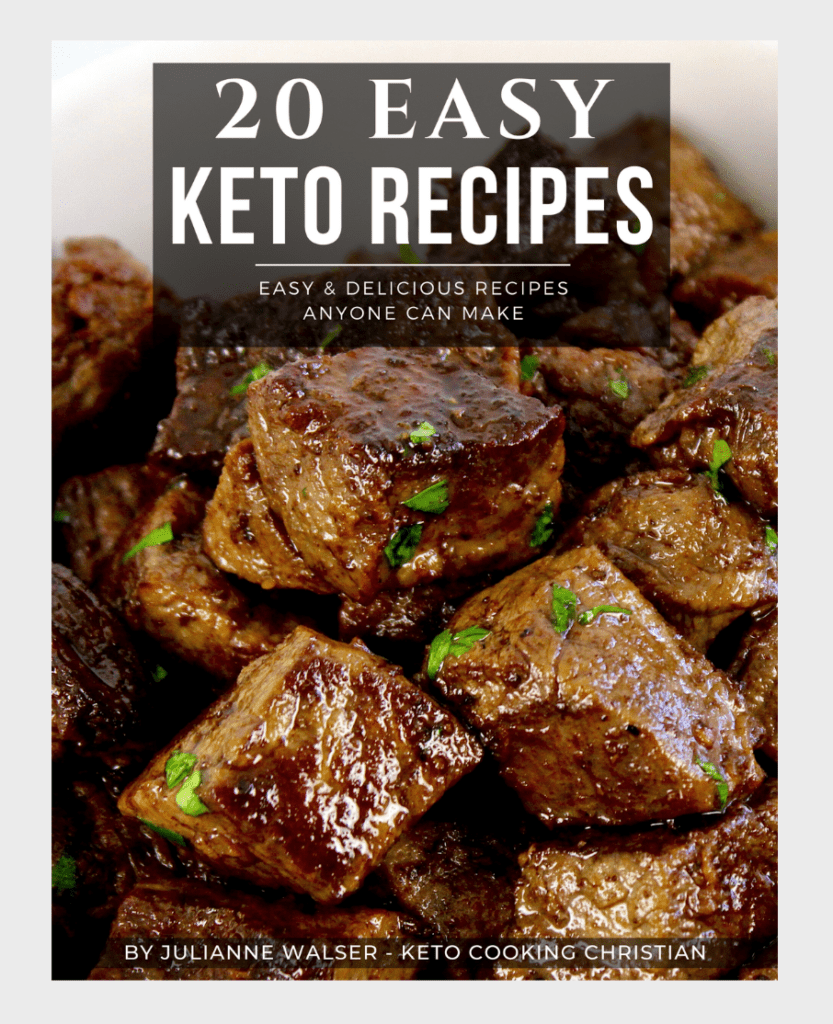 FREE 20 EASY KETO RECIPES EBOOK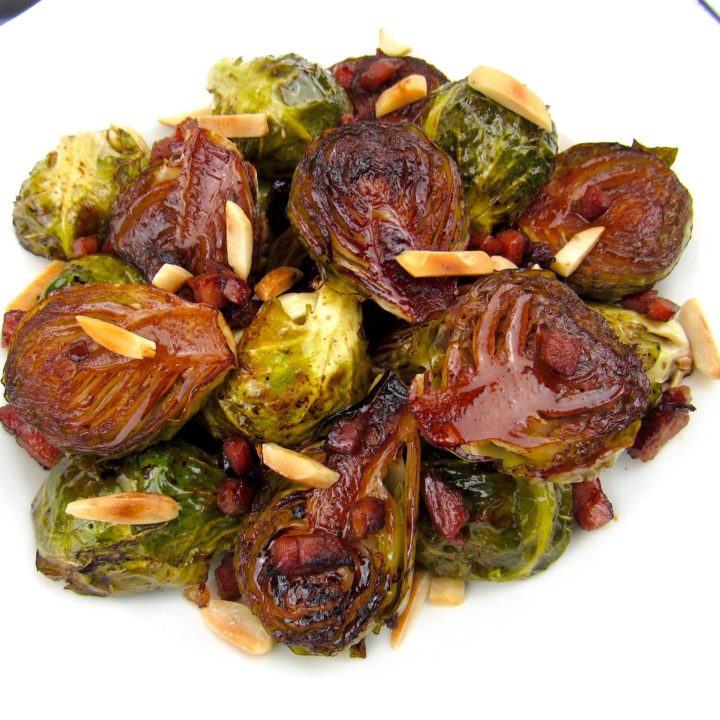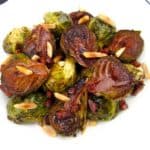 Roasted Balsamic Brussels Sprouts with Prosciutto
Low Carb Brussels sprouts are roasted in the oven with prosciutto and sweet balsamic vinegar. Prosciutto gives it extra flavor, dressed up with toasted slivered almonds over the top for a nice contrast in texture!
Servings 6
Ingredients
1 ½ pounds Brussels Sprouts
4 ounce package of diced prosciutto
3 tablespoons olive oil
2 tablespoons Balsamic vinegar
Salt and ground black pepper to taste
Optional: ¼ cup Slivered almonds
Recipe Notes
*Macros do not include the optional slivered almonds.
*Make sure to scroll up and read the post for substitutions, additions and helpful tips for making this recipe.
Nutrition Facts
Roasted Balsamic Brussels Sprouts with Prosciutto
Amount per Serving
% Daily Value*
* Percent Daily Values are based on a 2000 calorie diet.
Rate this Recipe
*Nutritional data is provided as a courtesy and is accurate to the best of my knowledge. You can verify it using the nutrition calculator of your choice. All data is based on net carbs, without sugar alcohol: Swerve, Erythritol, Monk Fruit or Allulose.
© Copyright for Keto Cooking Christian LLC. Please use the share buttons to share on social media, but please do not copy/paste the recipe.