A collection of the best Keto friendly and Low Carb side dishes that you'll want to try! Pair your favorite protein with any of these recipes for a complete and satisfying meal!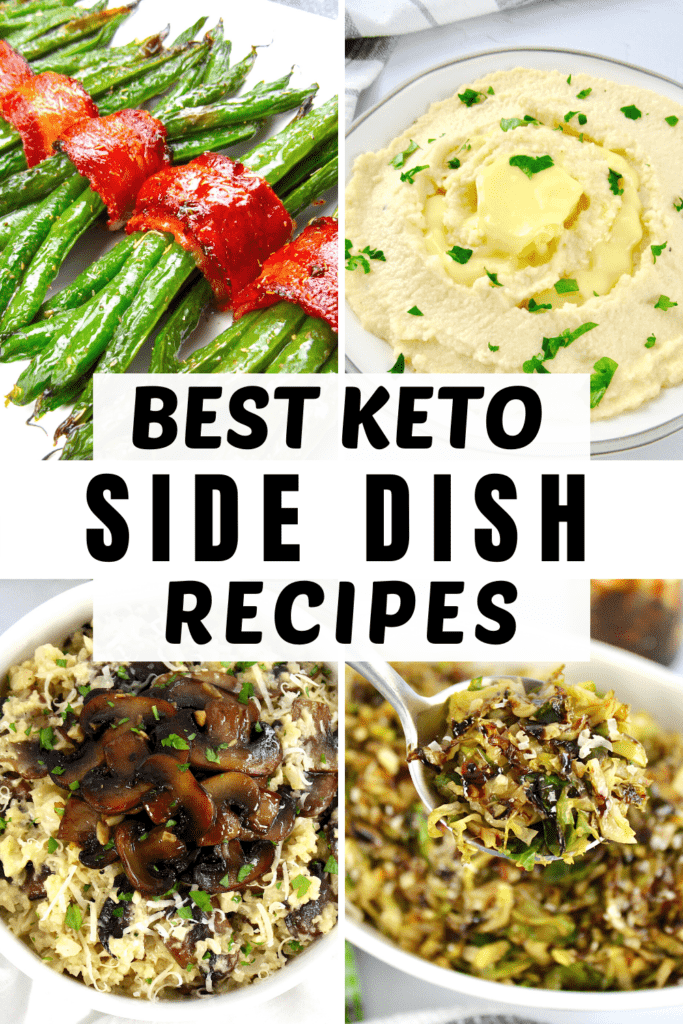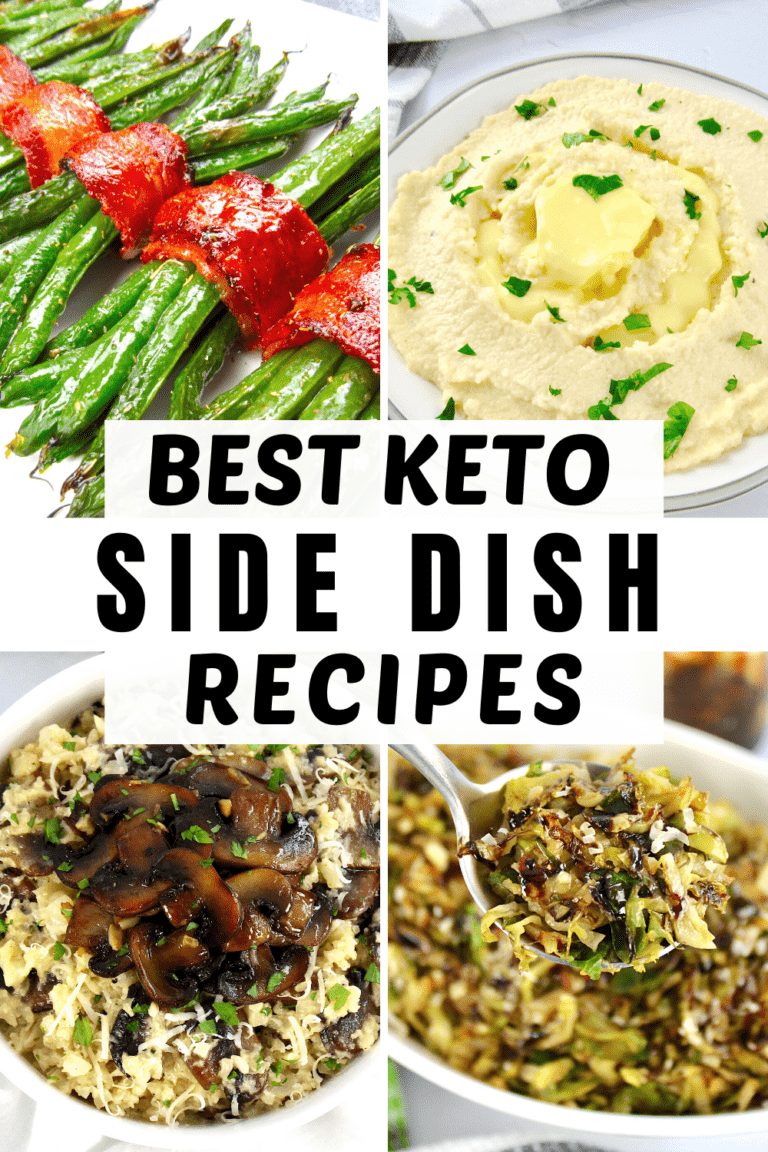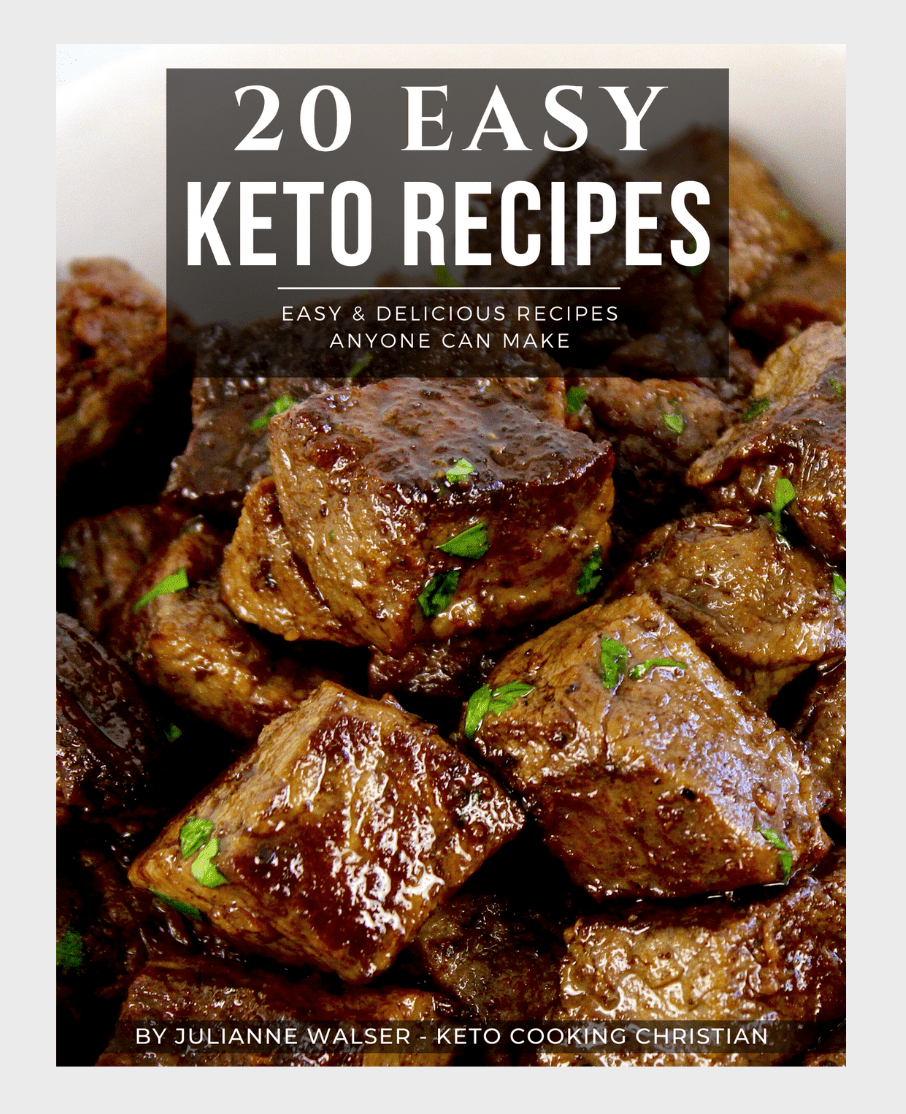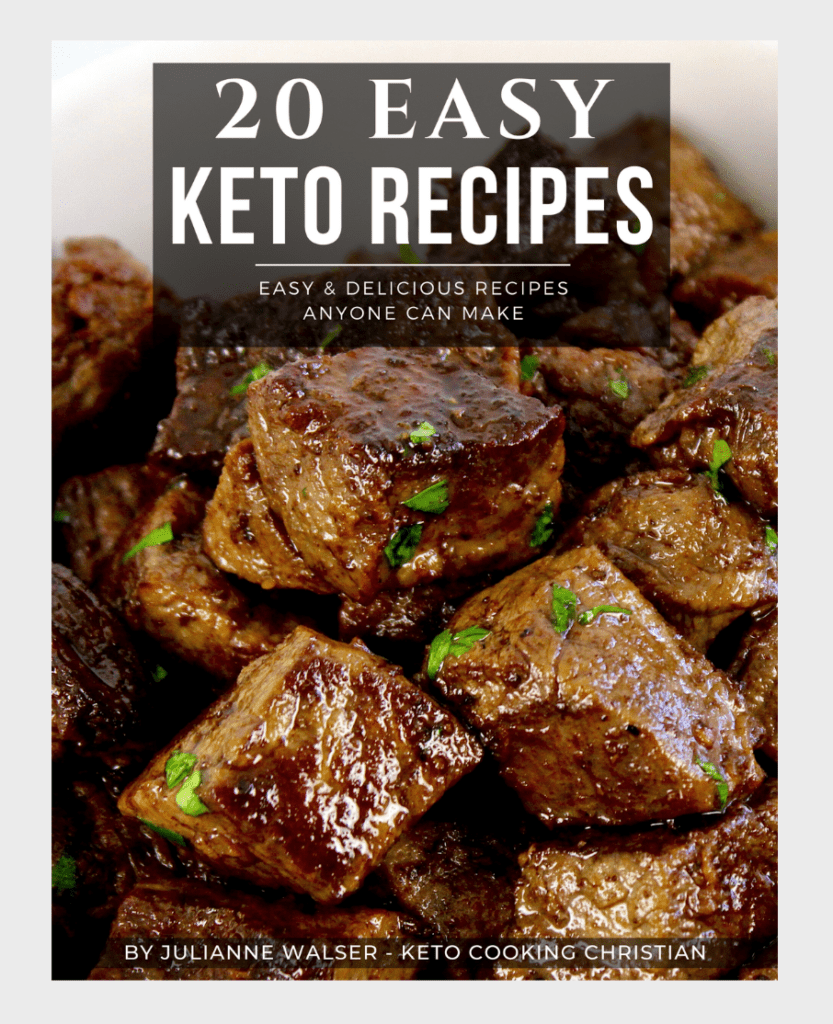 FREE 20 EASY KETO RECIPES EBOOK
On a Keto Diet, we eat a balance of protein, healthy fats and carbs. The largest percentage of our calories come from fat and we consume a moderate amount of protein and low carbs, which most often come from vegetables.
Sometimes we consider a side dish, as more of an after thought. So you have your protein planned and you think -what can I serve along side it? There are so many ways to prepare vegetables to make them really special! Many of these recipe have a great balance of Low Carb veggies and Keto fats, so all you have to add is your protein!
This is a collection of 50 of the tastiest and most satisfying side dishes that you'll find yourself wanting to make again and again! These Low Carb side dishes include a wide variety of ways to prepare cauliflower like mashed, riced, roasted and Keto"mac" and cheese substitutes. Other Keto veggies include broccoli, zucchini, green beans, cabbage, asparagus and much more!
I hope you are inspired by some of these delicious Keto side dishes!
*All photos and recipes in this article are copyrighted by the original food blog author, listed under the title. Please click on the recipe photo to get the full written recipes with steps, which are the sole property of each respective website.
More Keto Recipe Collections
35 Best Keto Ground Beef Recipes
30 Keto Dinners Made in 30 Minutes or Less
25 Keto Party Appetizer Recipes
25 Keto Salad Dressing Recipes
50 Keto Ice Cream, Popsicles & Frozen Treats
25 Most Decadent Keto Desserts
25 Best Keto and Low Carb Instant Pot Recipes
25 Best Keto and Low Carb Pumpkin Recipes
25 Keto and Low Carb Breakfast Recipes
25 Creative Keto and Low Carb Cauliflower Recipes
*Originally published on April 27, 2019, updated on November 26, 2021 with more recipes.