Summer is here and it's time to get the barbecue underway! On the Keto Diet, we have so many wonderful options to choose from. This is a collection of 50 great recipes to consider for your next barbecue!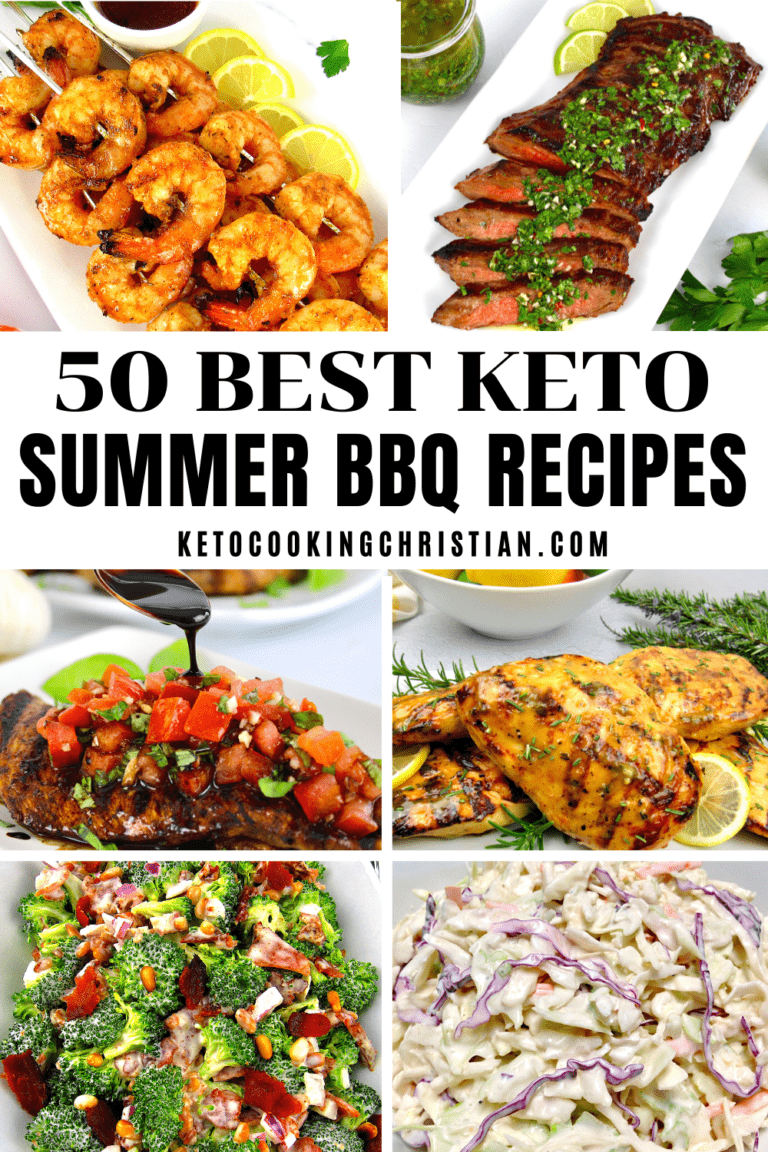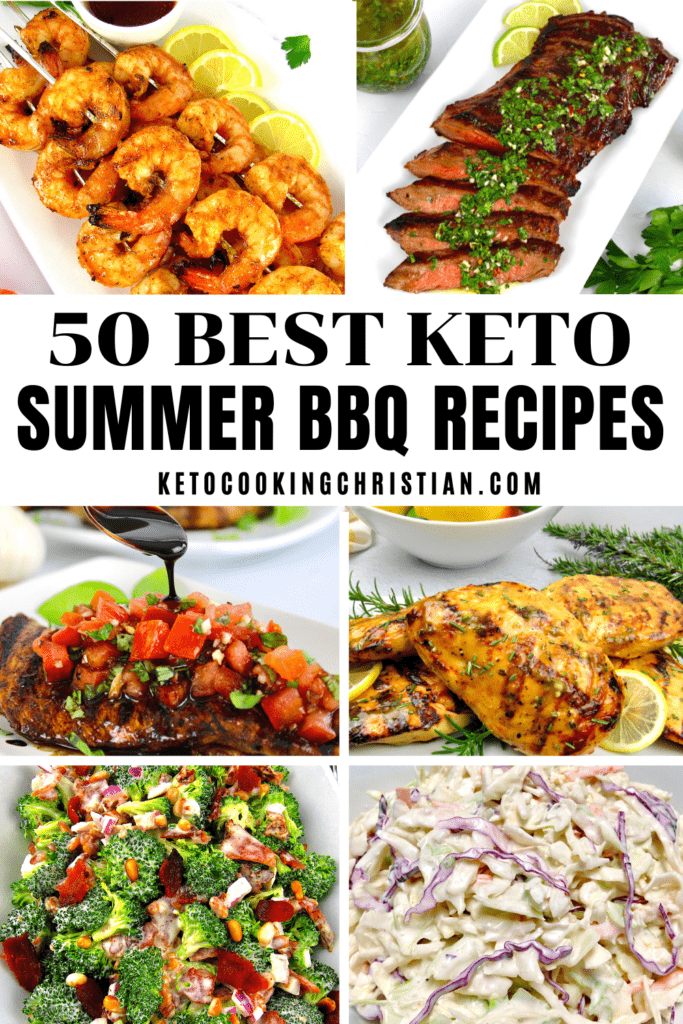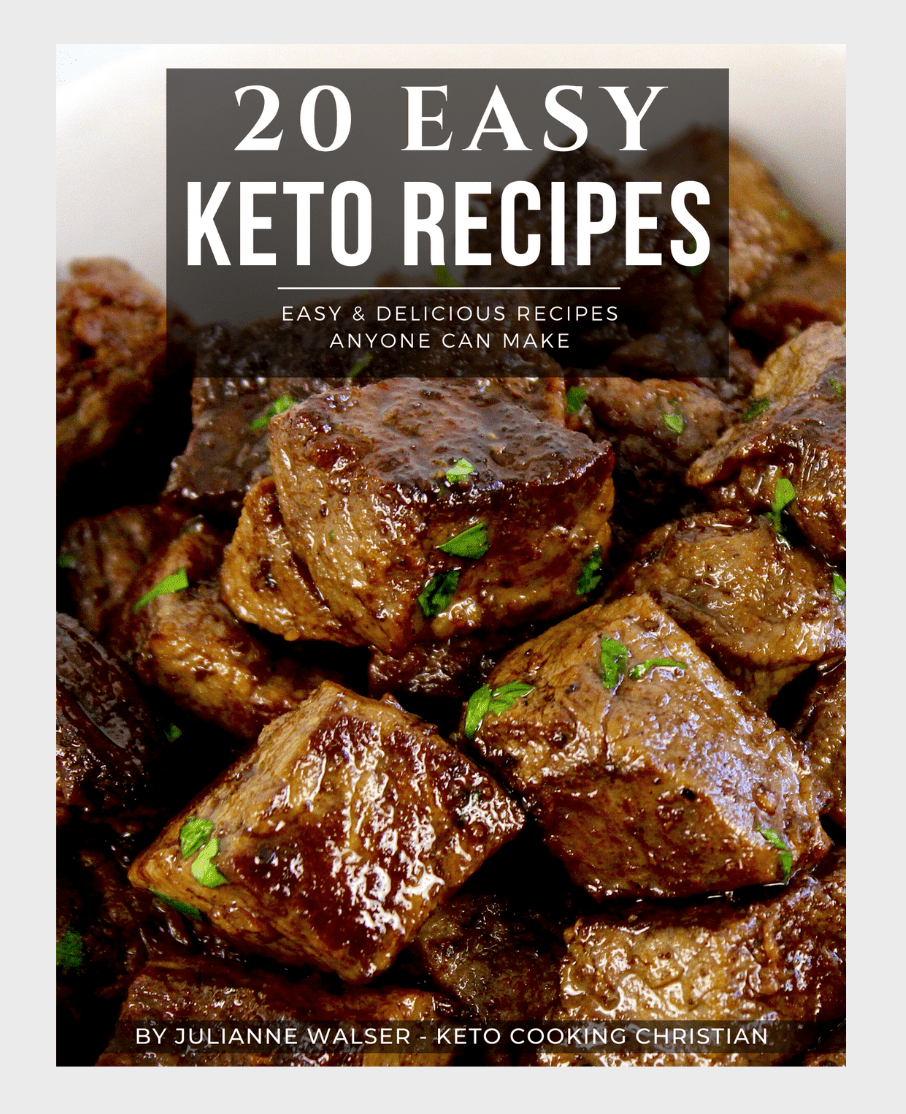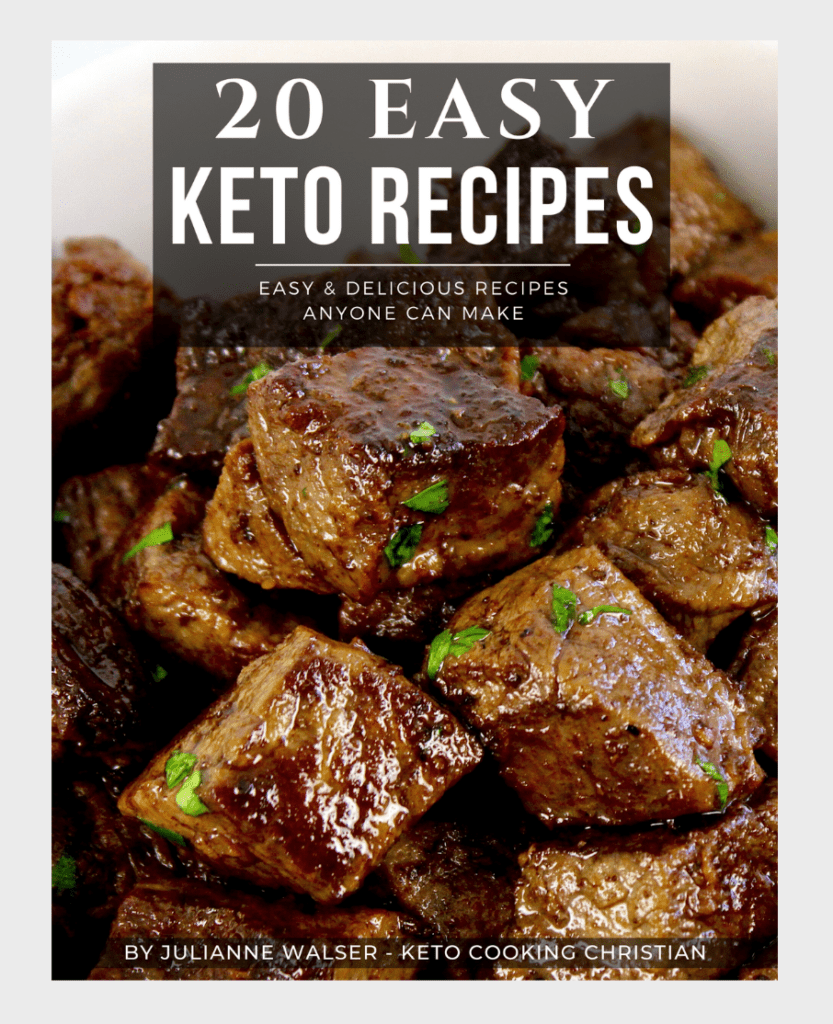 FREE 20 EASY KETO RECIPES EBOOK
Summer is finally here and it's time to celebrate! Depending on where you live, you might have been waiting several months to get outside and enjoy the warm weather.
Gathering with family and friends usually means there is some kind of food being served. Whether you like to grill, have a picnic or potluck lunch, I've got some great menu ideas to inspire you.
There's no need to worry about being tempted by unhealthy foods if you plan your menu ahead of time, making sure you have plenty of Keto friendly options.
You can serve your guests some of the best grilled chicken, steak, ribs and easy to make skewer kabobs using Keto bbq sauce or marinades to give them loads of flavor.
They'll pair well with tasty Keto sides like coleslaw, broccoli salad, zucchini pasta salad and even a Keto friendly potato salad made with cauliflower.
And don't forget the Keto appetizers like jalapeño poppers, chips and salsa, hummus made with roasted cauliflower and deviled eggs are always a huge hit!
So prepare to fire up your grill, get those quick and easy appetizers and sides ready and enjoy the beautiful outdoors! These are 50 of my favorite summer BBQ Keto recipes:
I hope you have found these Keto recipe ideas helpful! If you decide to make any of these, please leave a comment and let us know how you enjoyed them!
*All photos and recipes in this article are copyrighted by the original food blog author, listed under the title. Please click on the "Get Recipe" button to get the full written recipes with steps, which are the sole property of each respective website.
More Keto Recipe Collections
35 Best Keto Ground Beef Recipes
30 Keto Dinners Made in 30 Minutes or Less
25 Keto Party Appetizer Recipes
25 Keto Salad Dressing Recipes
50 Keto Ice Cream, Popsicles & Frozen Treats
25 Best Keto Side Dish Recipes
25 Most Decadent Keto Desserts
25 Best Keto and Low Carb Instant Pot Recipes
25 Best Keto and Low Carb Pumpkin Recipes
25 Keto and Low Carb Breakfast Recipes
25 Creative Keto and Low Carb Cauliflower Recipes
*Originally published on June 11, 2019, updated on June 10, 2022 with new recipes.