This is a collection of some of the best Keto Ice Cream treats to help you cool off, during these hot summer days!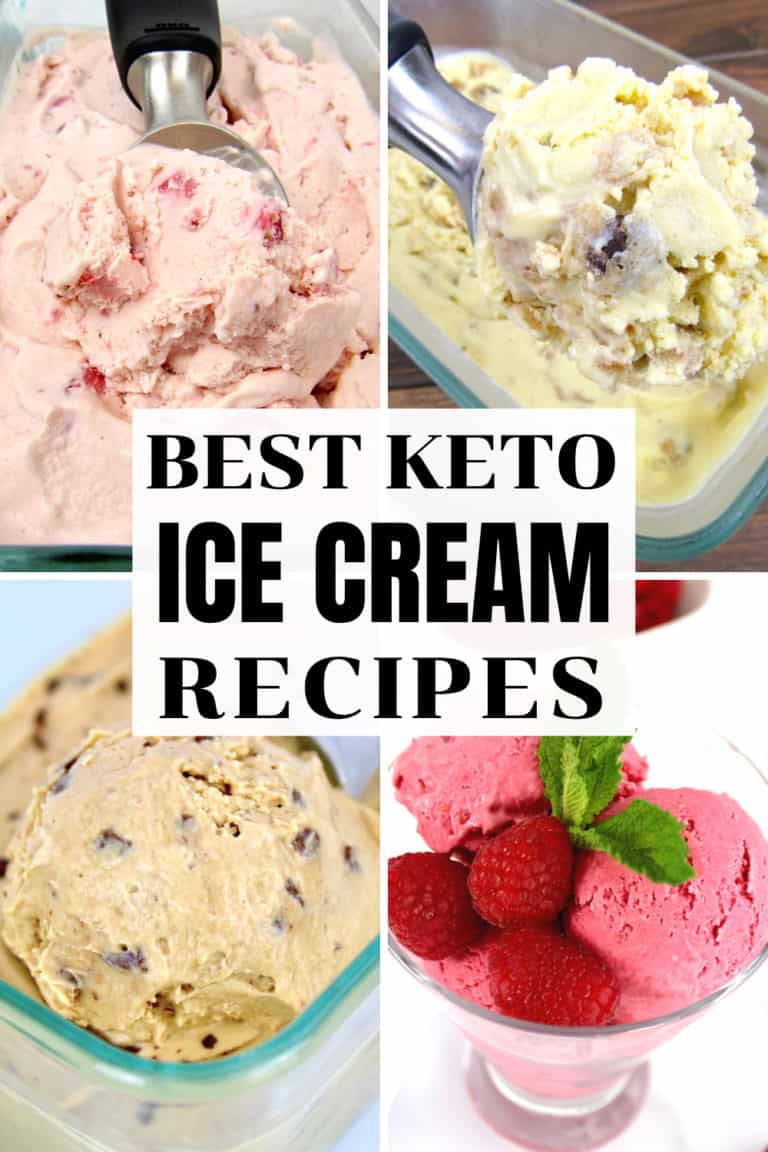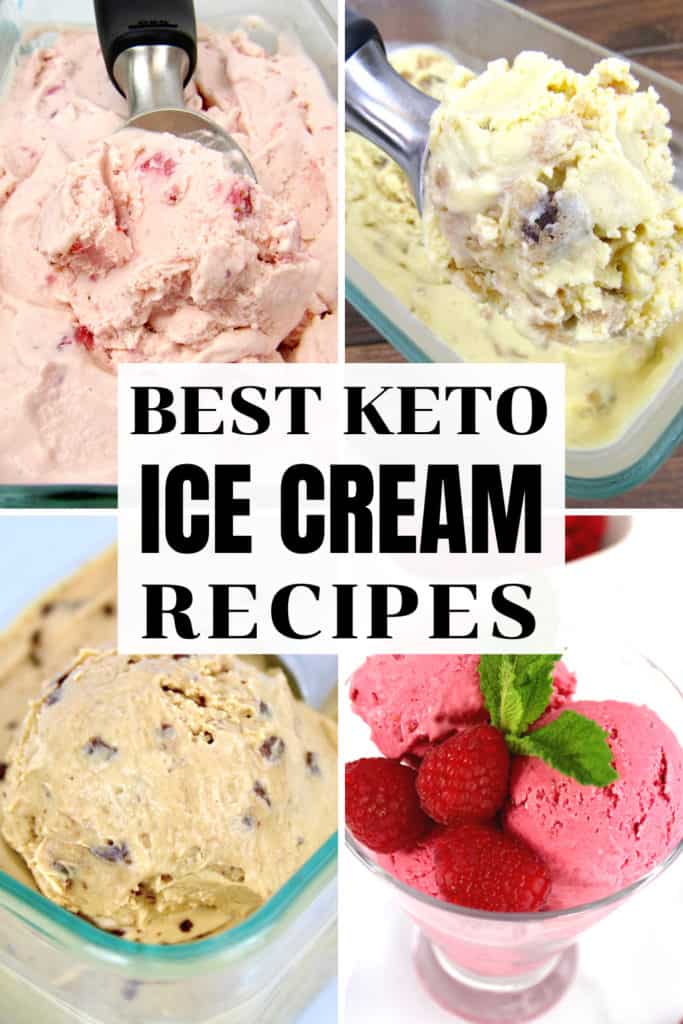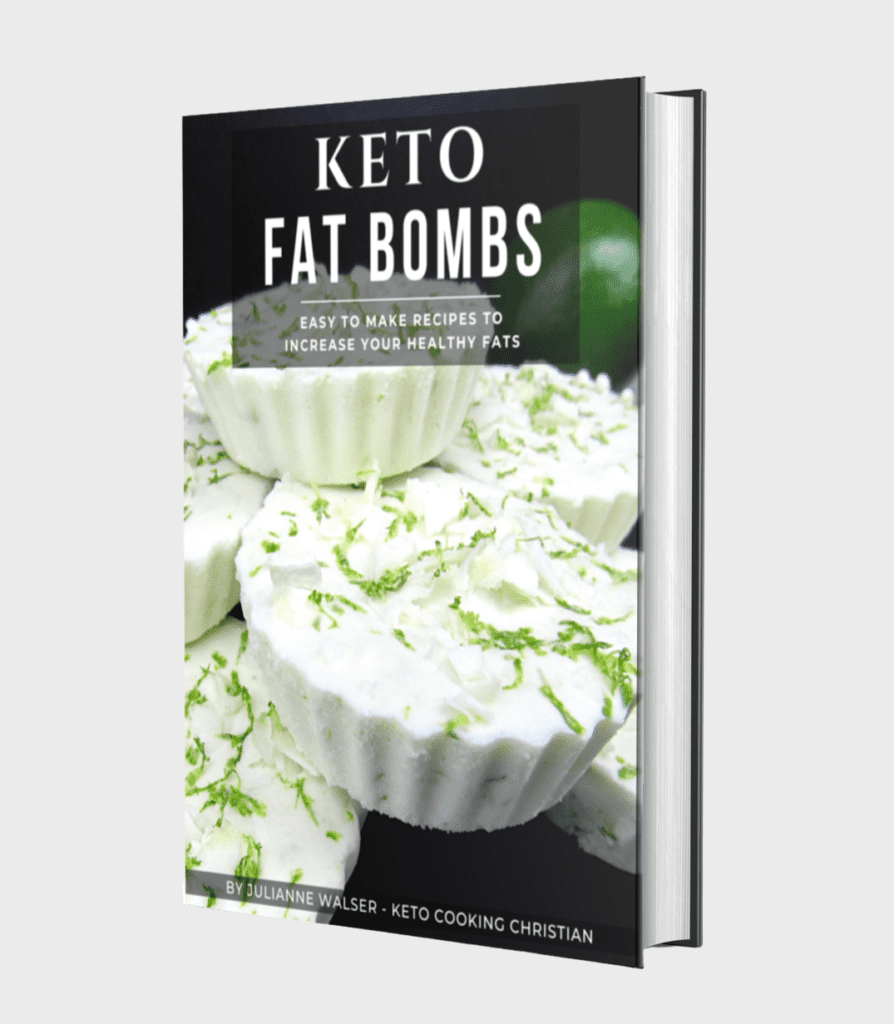 FREE KETO FAT BOMBS EBOOK
Being on Keto doesn't mean we can't indulge in ice cream or popsicles! In fact, you'll find there are so many delicious flavor combinations in these recipes, you might have a hard time deciding which one to make first!
Many of these Keto Ice Cream Recipes, you can make without even owning an ice cream maker or any special equipment! In this collection, there are no churn ice cream recipes that are quick and easy and all you need are a few simple ingredients and a freezer!
Sugar Free Popsicles are a great summer treat and they're great for kids as well. You can find many different types of popsicle molds just about anywhere these days that help create some of these most delicious Ice Cream Bars everyone will love, including the kids. Strawberry Cheesecake Popsicles are sure to be winner with your family!
If you prefer the old fashion churn ice cream versions, no worries, you'll find what you're looking for right here. There's a mouth watering, Cookie Dough Ice Cream, a Coconut Low Carb Ice Cream recipe and many more.
And the best news is they are ALL Keto Ice Cream recipes with ZERO no added (refined) sugar. They are so refreshing and will help keep you cool during the heat of the summer!
Is Ice Cream Keto?
Traditional ice cream with all the sugar is certainly not considered a wise choice for those on Keto or low carb diets. For instance, there are approximately 18 grams of carbs and 17 grams of added sugar in one serving of a popular brand's vanilla ice cream.
In comparison, this delicious Vanilla Chocolate Chip Keto Ice Cream recipe only has 3 grams of carbs! With just a few simple substitutions, ice cream on Keto can be a sweet treat anytime you get the craving.
Tips for Making The Best Frozen Keto Ice Cream
What Sweetener is Best for Homemade Keto Ice Cream?
There are two sugar substitutes that are best for giving ice cream and frozen treats that sweet flavor without all the carb from traditional sugar. Swerve and Allulose work very well in all of these recipes without giving them any funny aftertaste.
How To Keep Keto Ice Cream from Freezing Hard
In a lot of sugar free homemade ice cream recipes, adding a little xanthan gum will really help keep it more like soft serve. Allulose and xanthan gum. when combined helps it maintain a creamy texture while freezing without becoming super hard.
How do I Keep Keto Homemade Ice Cream Flavors Fresh?
Be sure to store your ice cream in an air-tight container. The moisture in the ice cream can cause freezer burn, so keeping the air out is important. If you're not going to eat it within a few days, you should place a little piece of plastic wrap over the top of the ice cream to create a little extra protection.
I hope you have found these Keto recipe ideas helpful! If you decide to make any of these, please leave a comment and let us know how you enjoyed them!
*All photos and recipes in this article are copyrighted by the original food blog author, listed under the title. Please click on the "Get Recipe" button to get the full written recipes with steps, which are the sole property of each respective website.
More Keto Recipe Roundups