A collection of 35 of the best Keto friendly and Low Carb recipes using ground beef. Many of these recipes can be made in under 30 minutes, which makes them perfect for a busy weeknight meal!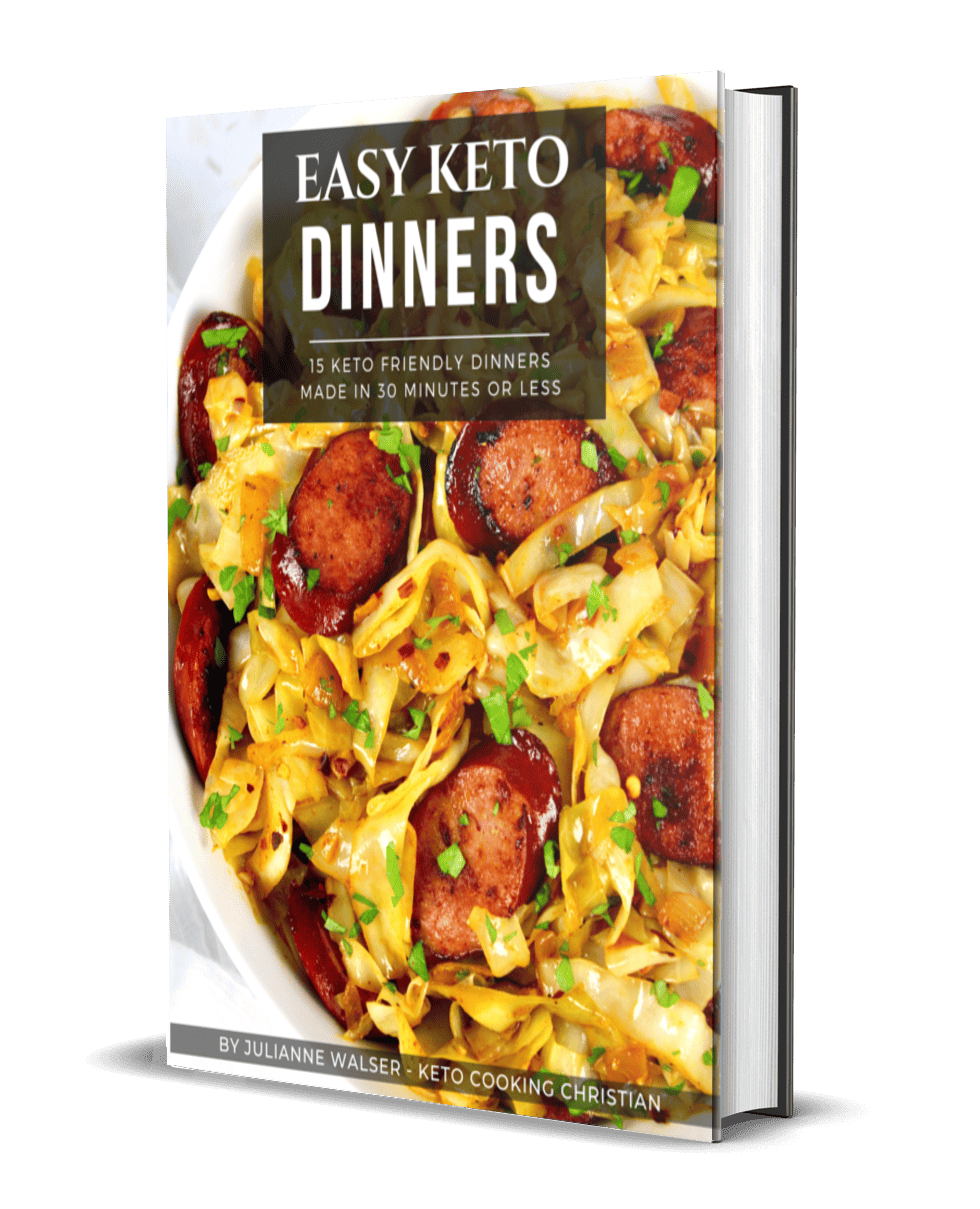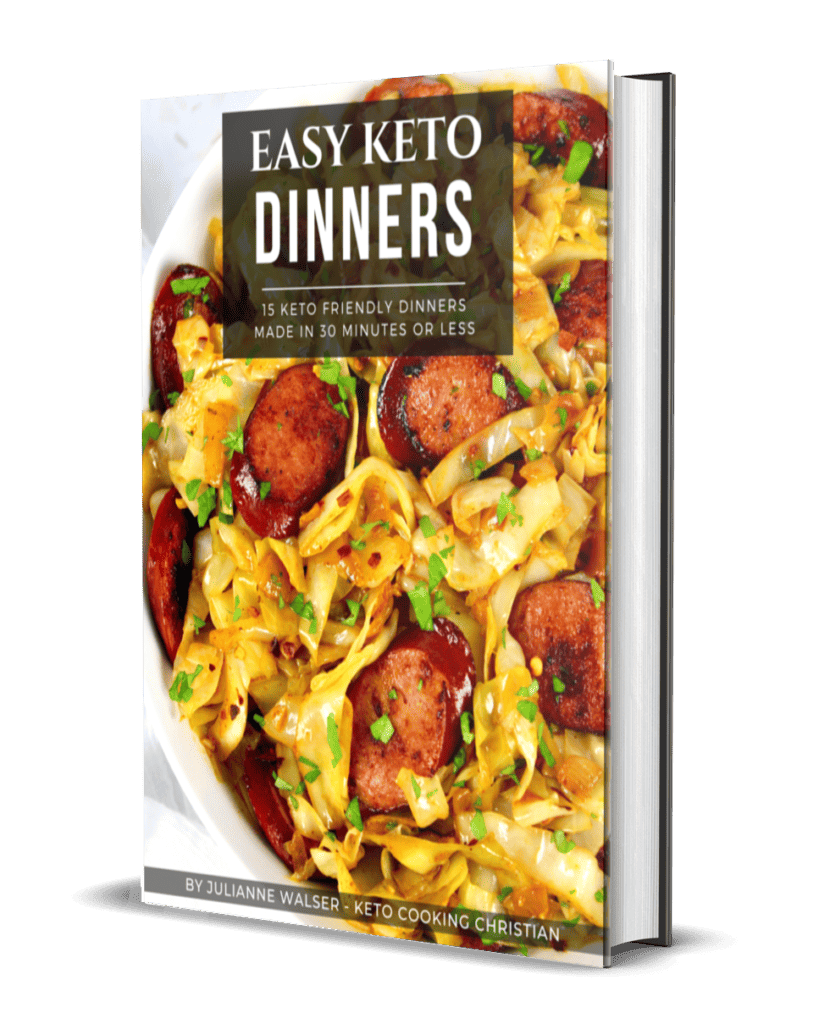 FREE EASY KETO DINNERS EBOOK
Eating on a Ketogenic diet doesn't mean you can't have plenty of variety in your meals! Having low carb ground beef recipes on hand gives you lots of different options at your disposal, making it easy to keep things interesting and avoid having the same meals over and over.
Are There Carbs in Ground Beef?
Making Keto meals using ground beef is an excellent source of protein and healthy fat. And the best news of all is there are ZERO carbs in ground beef! I like to use grass-fed organic 85/15 beef. It is juicier and more flavorful than grain-fed beef.
Another wonderful benefit to using ground beef for dinner recipes is it freezes so well. Store several 1 pound packages in the freezer and since it thaws fairly quickly, it makes meal prep a breeze!
In this collection of Keto ground beef recipes, you'll see how to use it in Keto beef stroganoff or other low carb beef casseroles for dinner. You'll see an excellent Keto hamburger recipe that makes great bite size appetizers perfect for game day or any night of the week. And, if you love low carb meatballs, this roundup has you covered as well!
From taco casserole, to meatloaf, soup and even lasagna, with these healthy low carb ground beef recipes, you'll have a different dinner every night of the week. They're quick and easy to prepare and with this variety, you'll never get bored of the same meals again!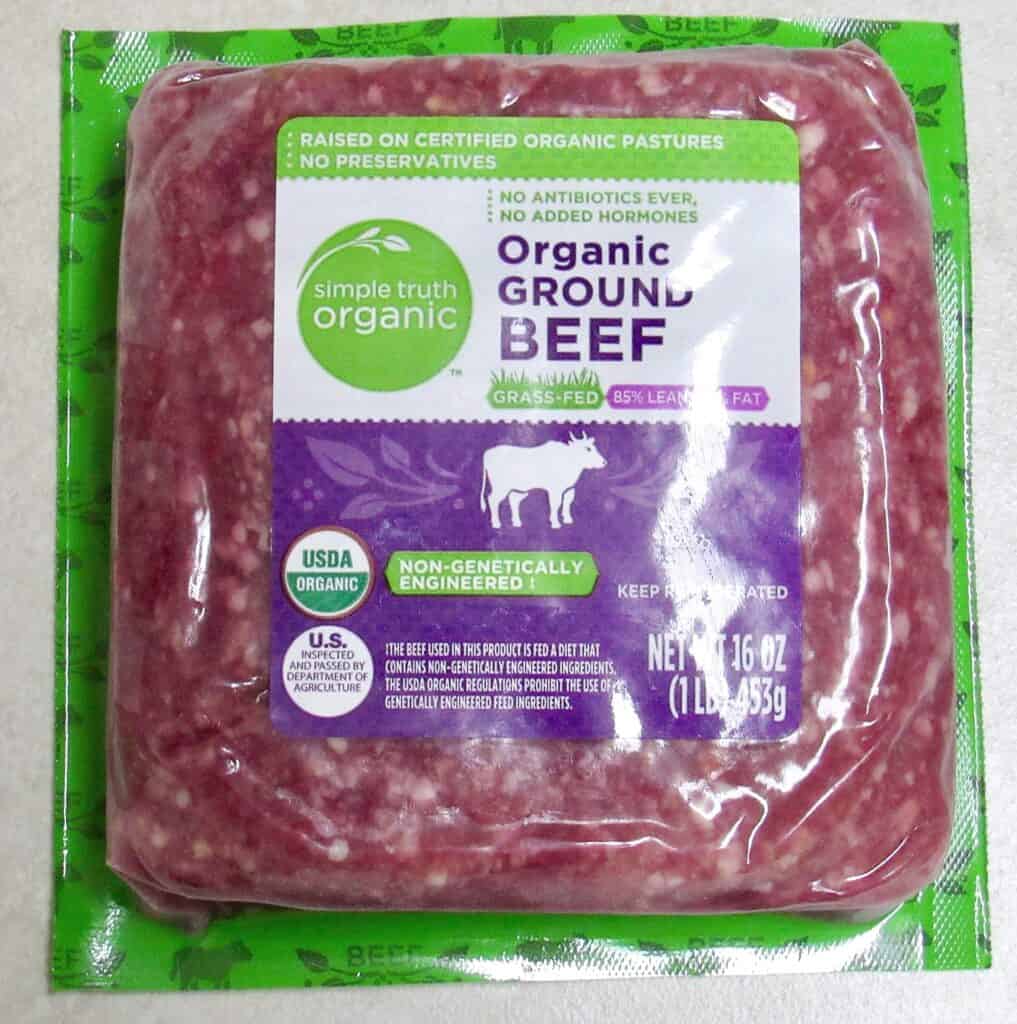 Ground Beef Tips and Tricks
Ground chuck is the juiciest and most flavorful of all the different types of ground beef. It contains 15% to 20% fat and is the perfect choice for burgers and casseroles.
When making burgers and meatballs, dip your hands in cold water before handling the meat to keep it from sticking to your hands. Form patties and meatballs gently, to allow the juice to distribute while cooking.
Don't over-work the meat when making meatballs or meatloaf, instead mix all the ingredients (without the meat) in the bowl first, then add in the meat and mix just until combined. This prevents the final dish from being too tough or dense.
When purchasing ground beef, refer to the "packaged on" date and try to either cook or freeze it within 2 days of packaging.
Ground beef should be bright red in color with fat marbled evenly throughout.
For freezing, I prefer to use a foodsaver bag to get all the air out first. If you don't have a food saver, you can wrap your ground beef in heavy duty plastic wrap or freezer paper then placed in a freezer bag. For best quality, use within 4 months.
Thaw ground beef in the refrigerator, not on the counter.
Why Choose Grass-Fed over Grain-Fed Beef
The omega 6-3 ratios in grass-fed beef are far superior to grain-fed beef. This has numerous health benefits that you can read all about in this article.
Compared to grain-fed, grass-fed beef contains more B-vitamins, thiamin and riboflavin.
Grass-fed is higher in the minerals calcium, magnesium, and potassium, all of which are essential for Keto and low carb diets.
Grass-fed beef is free of the hormones and chemicals that grain-fed cattle are fed daily.
Beef reflects the flavor of what it's fed. That is why regular grain-fed beef usually has a bland flavor that requires a lot of seasoning. In comparison, grass-fed beef fed from pastures will have a more rich and complex flavor.
I hope these easy Keto Ground Beef Recipes have inspired you. If you have made any of them, please share with us in the comments!
*All photos and recipes in this article are copyrighted by the original food blog author, listed under the title. Please click on the "get recipe" button to get the full written recipes with steps, which are the sole property of each respective website.
More Keto and Low Carb Recipe Roundups