A collection of 35 of the best Keto friendly and Low Carb recipes using ground beef. Many of these recipes can be made in under 30 minutes, which makes them perfect for a busy weeknight meal!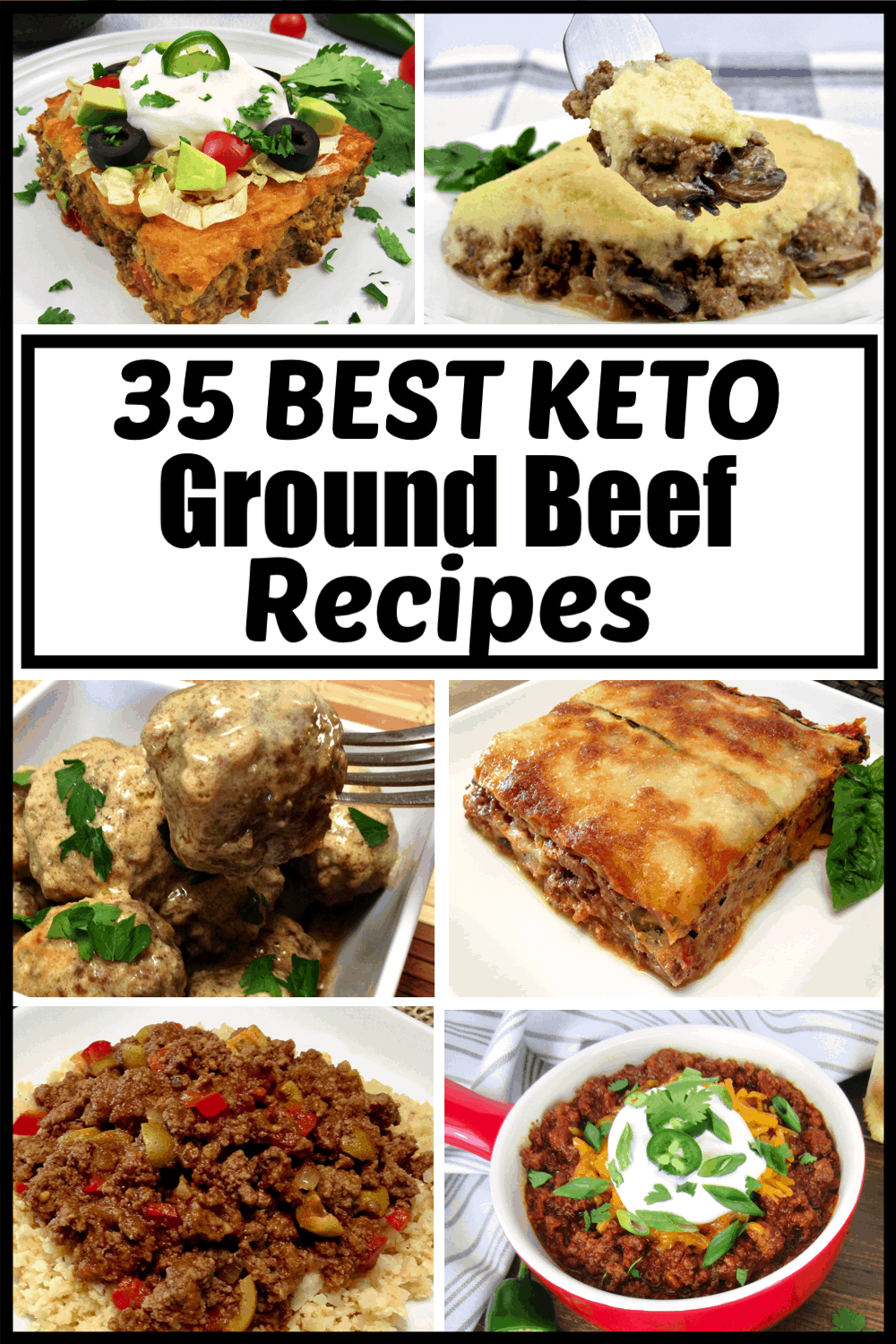 This post may contain Amazon or other affiliate links. As an Amazon Associate I earn from qualifying purchases, through links in this post. See my Disclosure.
Eating on a Ketogenic diet doesn't mean we can't have plenty of variety in our meals! Having lots of different options at your disposal, makes it so easy to keep things interesting and avoid having the same meals over and over.
It can start with a simple protein and you build your meal around it. Ground beef is a great Keto friendly option, because there are so many different ways to prepare it. I like to use grass-fed organic 85/15 beef. It costs a little more, so I always stock up when it goes on sale.
I store them in the freezer in 1 pound packages and since it thaws fairly quickly, I can whip up dinner in no time! Use it to make chili, meatballs, burgers, soups, meatloaf, salads, casseroles and more, the possibilities are endless!
Here's a collection of healthy, Low Carb and Keto recipes that all use ground beef in different ways. Many of these are great for meal prepping because they also freeze really well. With this many tasty options, you'll never get bored of the same meals again!
I hope these easy Keto Ground Beef Recipes have inspired you!
*All photos and recipes in this article are copyrighted by the original food blog author, listed under the title. Please click on the "get recipe" button to get the full written recipes with steps, which are the sole property of each respective website.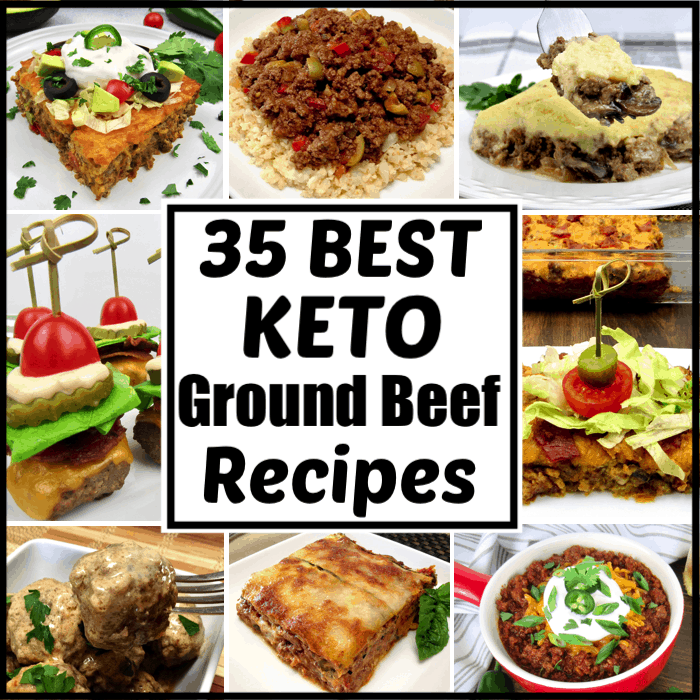 MORE KETO AND LOW CARB RECIPE ROUNDUPS…
25 Keto Party Appetizer Recipes
25 Keto Salad Dressing Recipes
50 Keto Ice Cream, Popsicles & Frozen Treats
25 Best Keto Side Dish Recipes
25 Most Decadent Keto Desserts
25 Best Keto and Low Carb Instant Pot Recipes
25 Best Keto and Low Carb Pumpkin Recipes
25 Keto and Low Carb Breakfast Recipes