These Swedish Meatballs are a classic comfort food in an easy to make, Low Carb and Keto friendly version!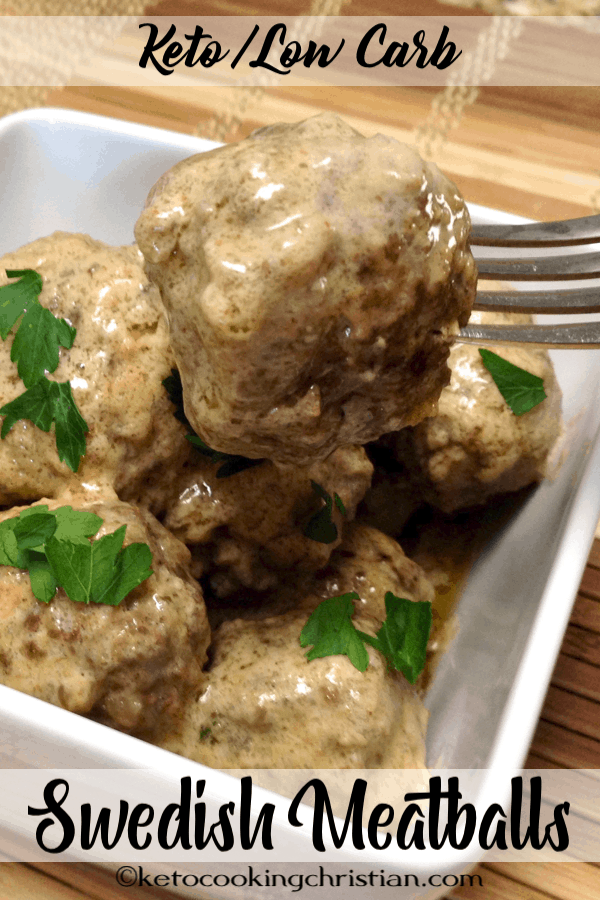 This post may contain Amazon or other affiliate links. As an Amazon Associate I earn from qualifying purchases, through links in this post. See my Disclosure.
Swedish meatballs are an old favorite that can be served as an appetizer or a main course.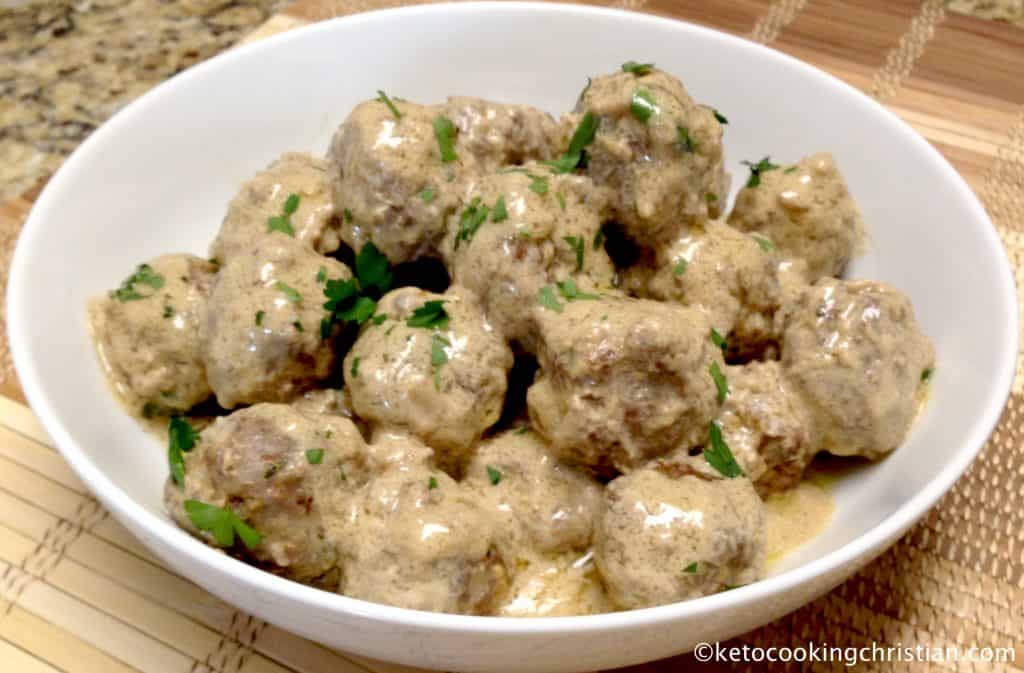 They are packed with flavor and are served with a creamy sauce that can be poured over zucchini noodles, spaghetti squash or shirataki noodles.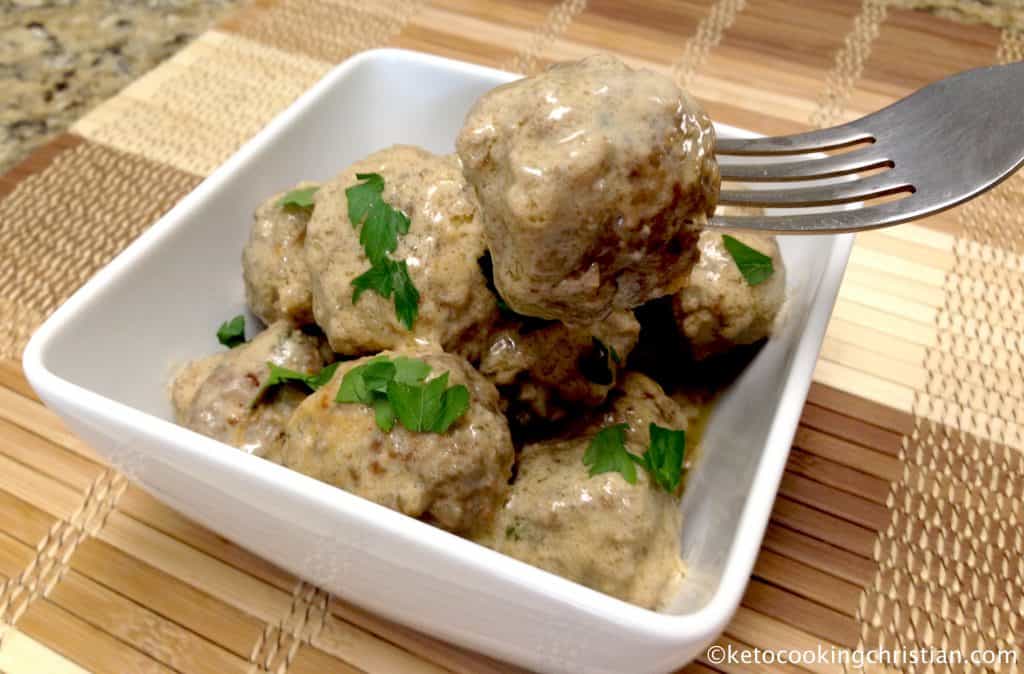 These Low Carb meatballs have such great flavor and you can freeze leftovers for later, they reheat beautifully!
How to Make Swedish Meatballs
Ingredients
For the Meatballs
1 pound ground beef
1 pound ground pork
1/4 cup almond flour
1/2 medium onion, minced
1 teaspoon garlic salt
1/4 teaspoon nutmeg
2 eggs
2 tablespoons fresh Italian parsley
1/2 teaspoon allspice
1 tablespoon Worcestershire sauce
olive oil (for sautéing)
For the Sauce:
1 cup chicken (or beef) stock
1/2 cup sour cream
1/2 cup heavy cream
Pinch of salt and fresh ground pepper
Preparation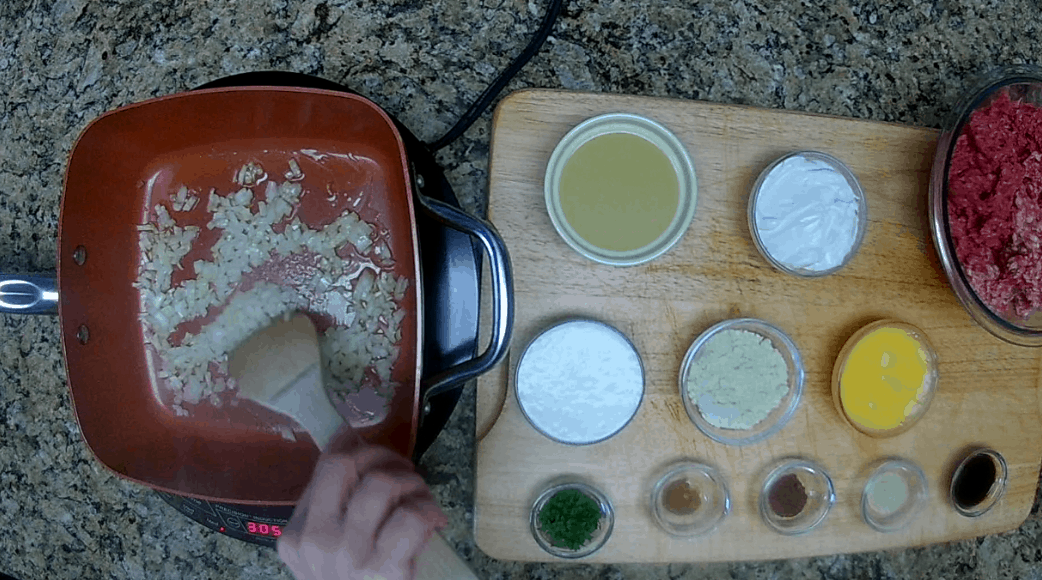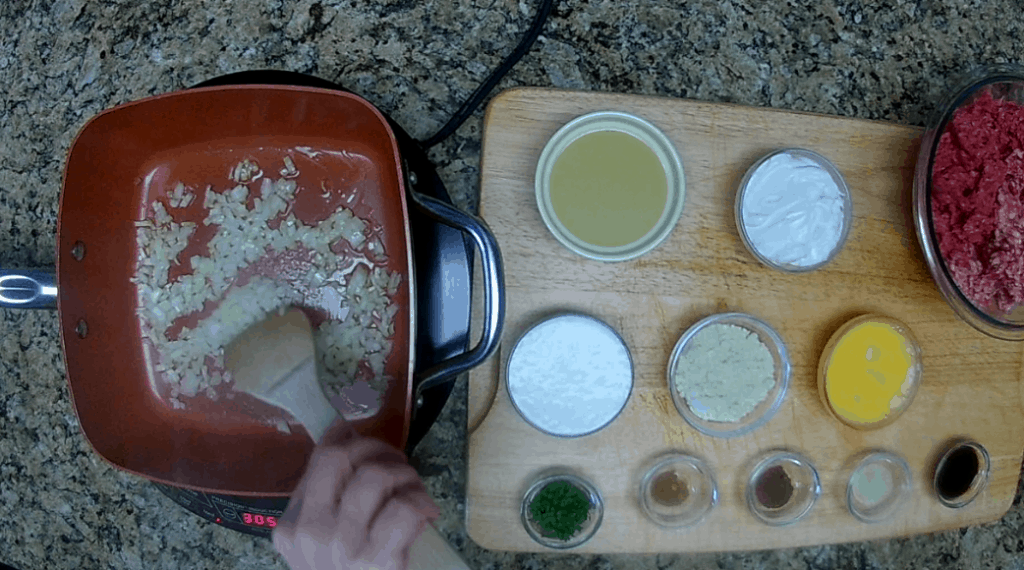 Heat a skillet sauté the onion in a little olive oil. Add a little salt and cook until translucent. Remove from heat and set aside to cool slightly.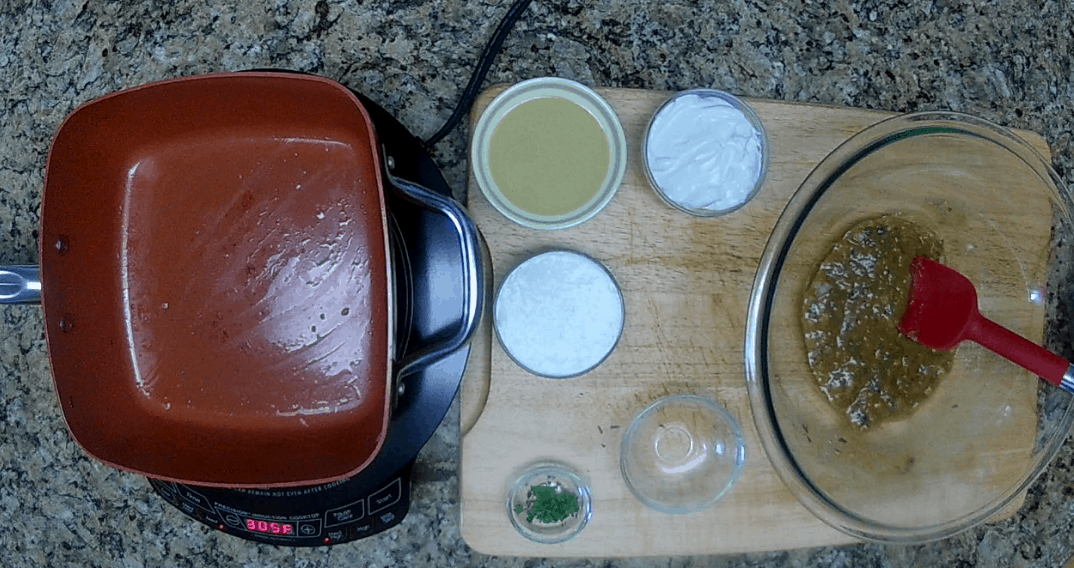 In a large bowl, add the eggs, parsley (reserve 1 tsp for garnish), salt, pepper, garlic salt, almond flour, nutmeg, allspice, worcestershire and onion, mix to combined. Add the ground beef and pork and mix well.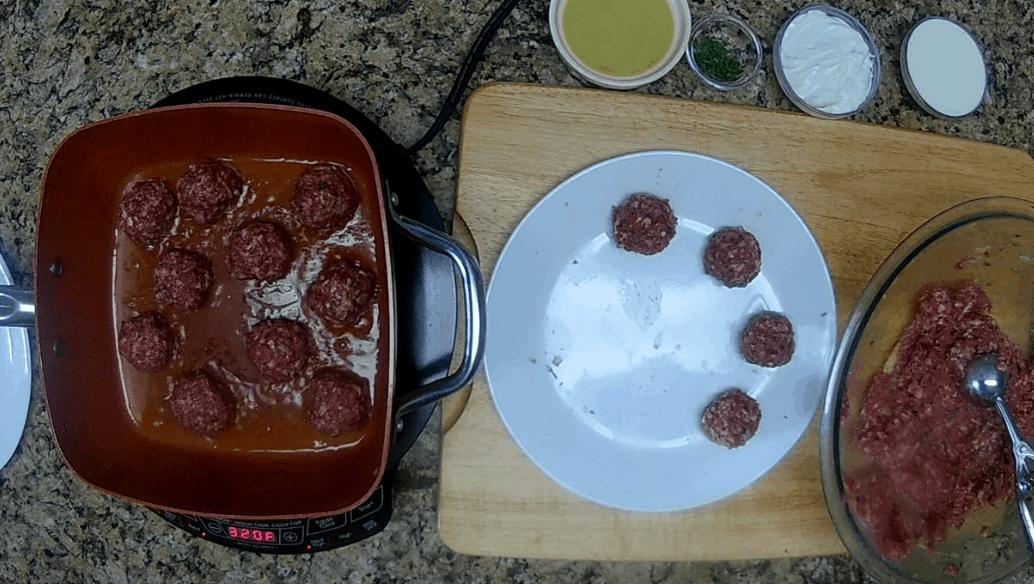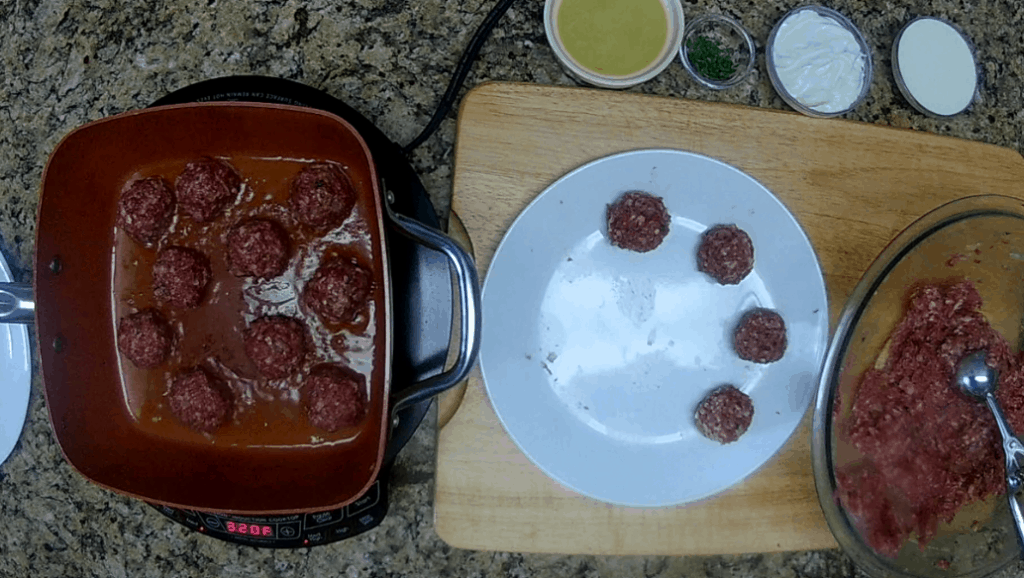 Form the meatballs (I use a cookie scoop) in uniform size and sauté the meatballs in olive oil (or other Keto-friendly oil) until well-browned. Remove the meatballs to a platter lined with paper towels as they are done.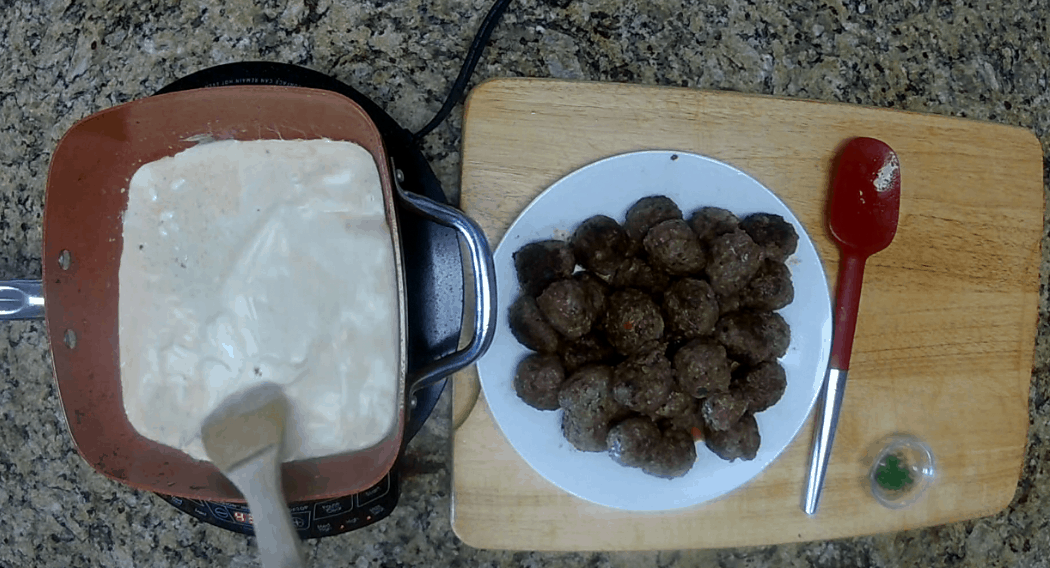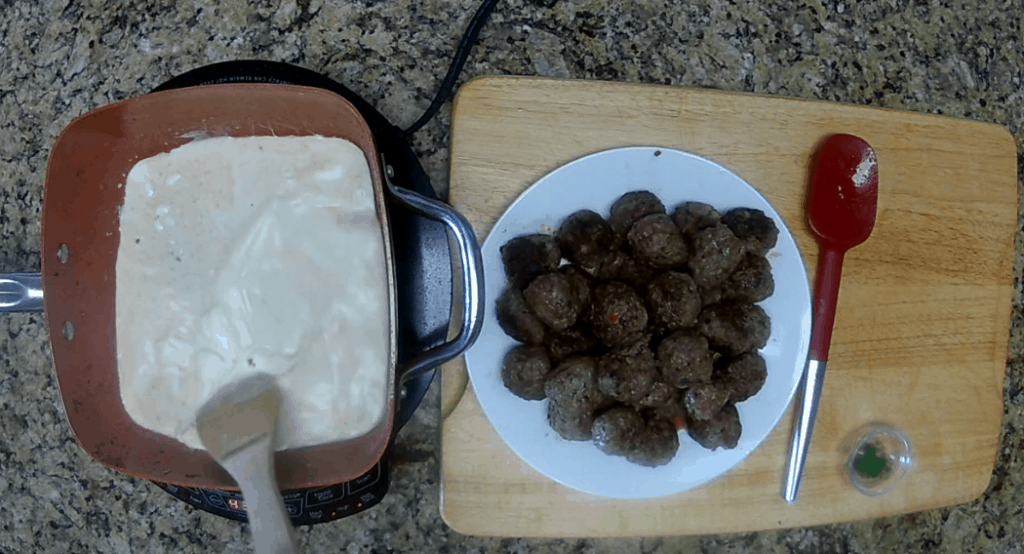 Discard most of the fat from the skillet and return it to the heat. Add the chicken stock to deglaze the pan, then add the sour cream and heavy cream.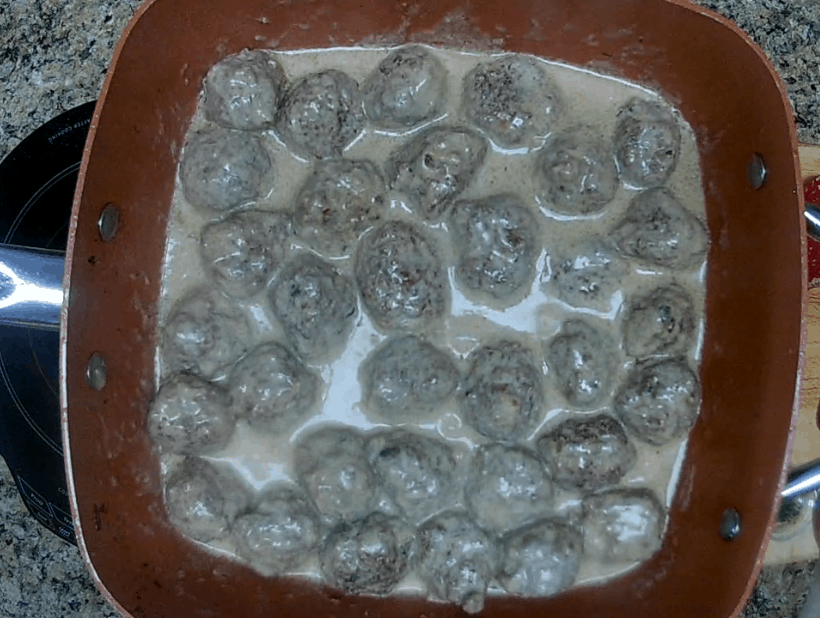 Add the meatballs back in and continue to simmer for 15-20 minutes or until sauce has thickened to your liking. Serve over zucchini noodles, spaghetti squash, cauliflower rice or they are also great all on their own! Store leftovers in the fridge for a few days or freeze.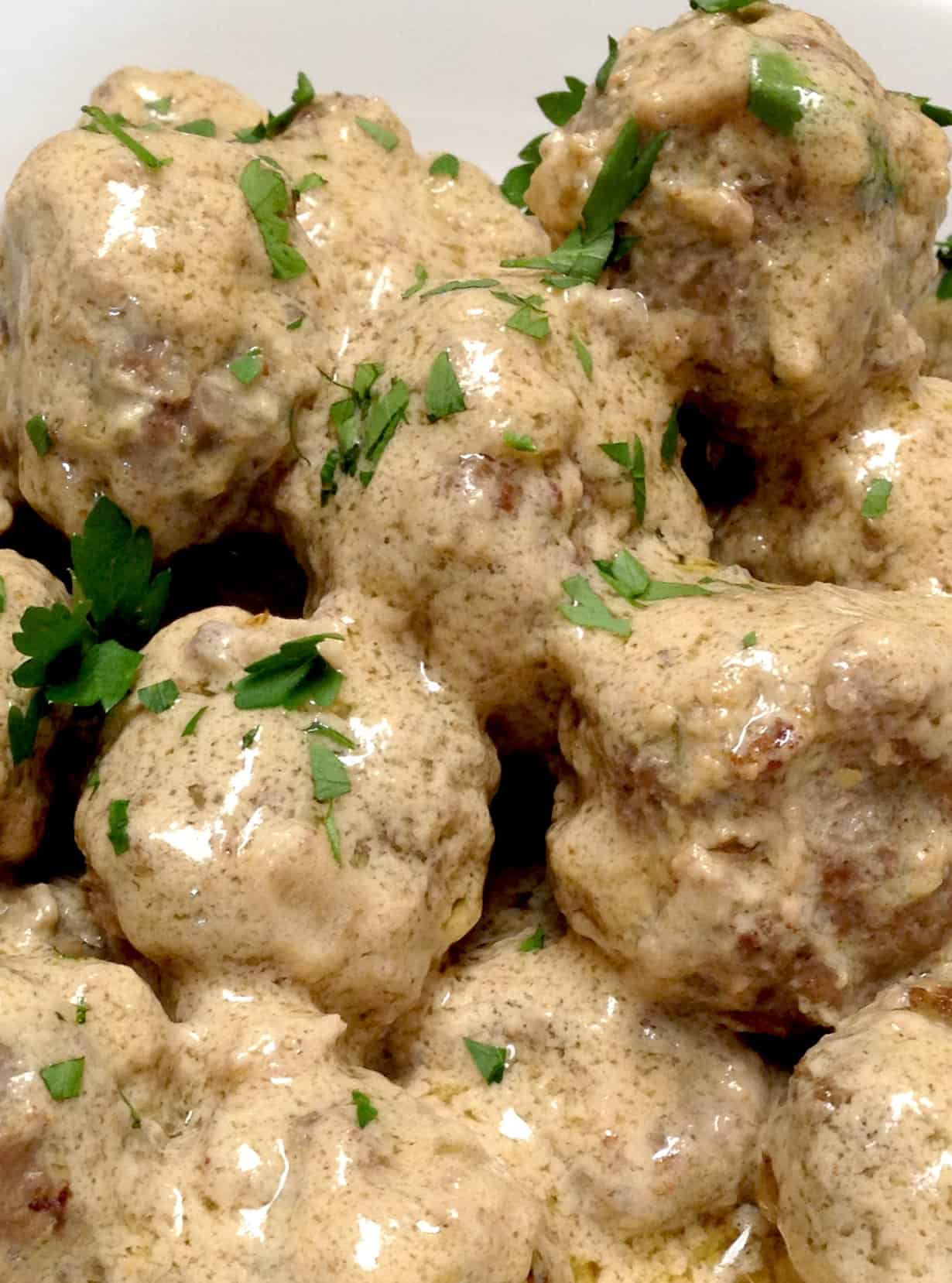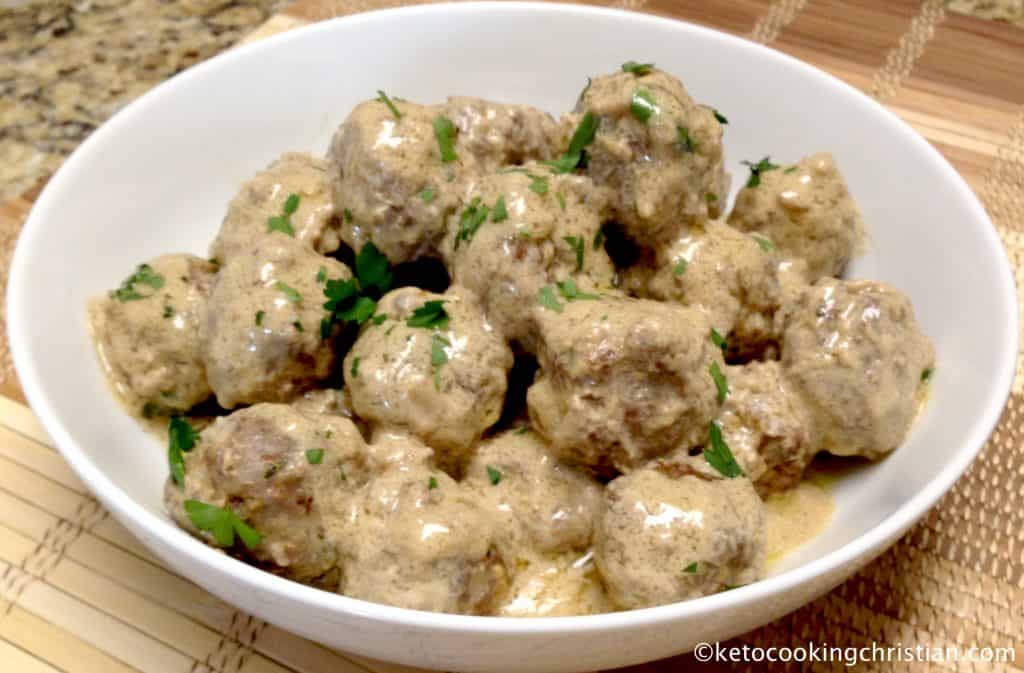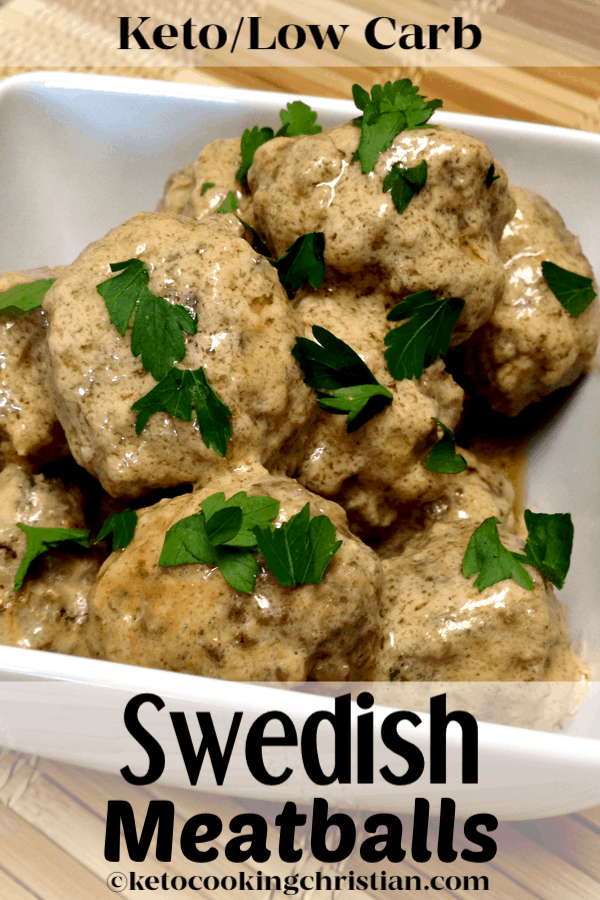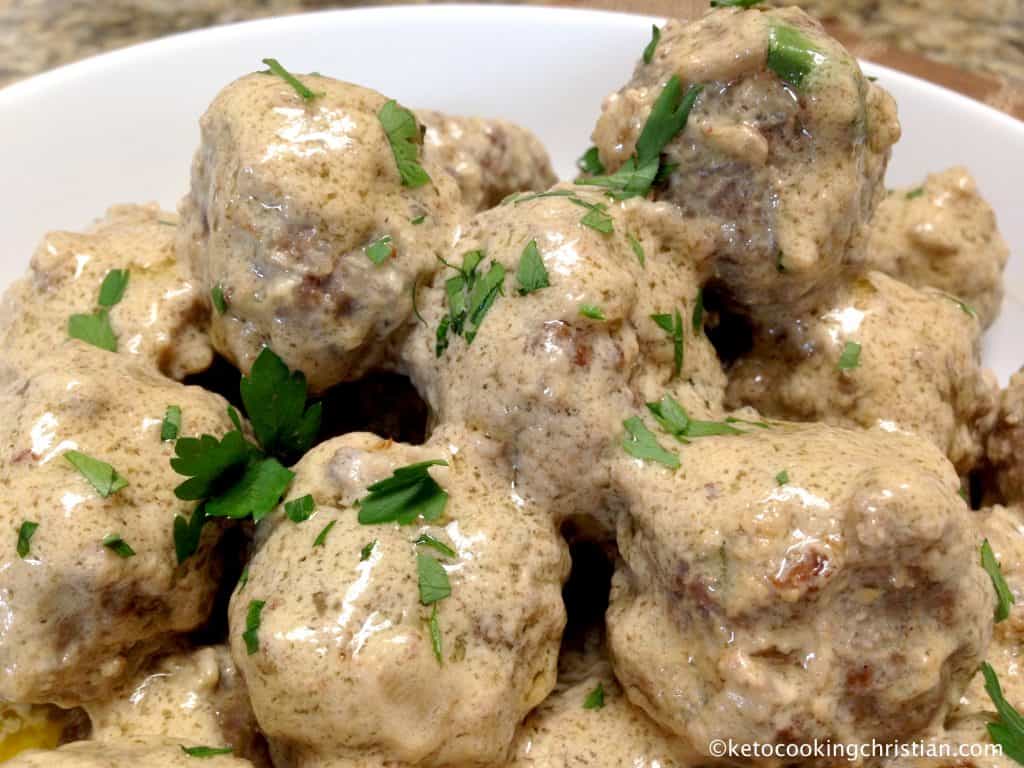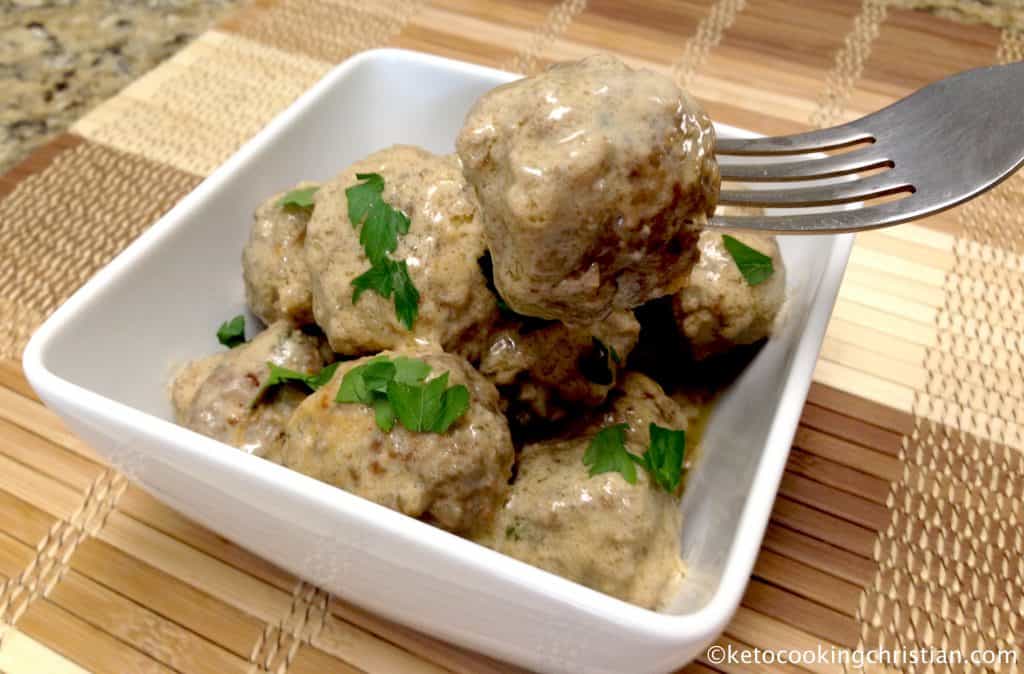 More Keto and Low Carb ground beef recipes…