This is a collection of some of the best Instant Pot recipes that are low carb and Keto friendly, so they will satisfy you and keep you in Ketosis!
This post may contain Amazon or other affiliate links. As an Amazon Associate I earn from qualifying purchases, through links in this post. See my Disclosure.
I think you will be amazed at just how full of flavor and easy these are to prepare! You can make just about anything in your Instant Pot, from soup to chili, roasts, meatballs, chicken, pork and even desserts!
The Instant Pot model that I have is the Instant Pot DUO80 8 Quart 7-in-1 Multi- Use Programmable Pressure Cooker, Slow Cooker, Rice Cooker, Steamer, Sauté, Yogurt Maker and Warmer. I absolutely love using it, and I think it might be one of my most cherished kitchen appliances!
I remember when I first got my Instant Pot, I was almost overwhelmed with the possibilities! I thought, wow a slow cooker and pressure cooker all in one, where on earth do I start!? I quickly learned that I'm partial to the pressure cooking option. I love having the ability to decide on meals last minute and still make something that tastes like it's been cooking all day!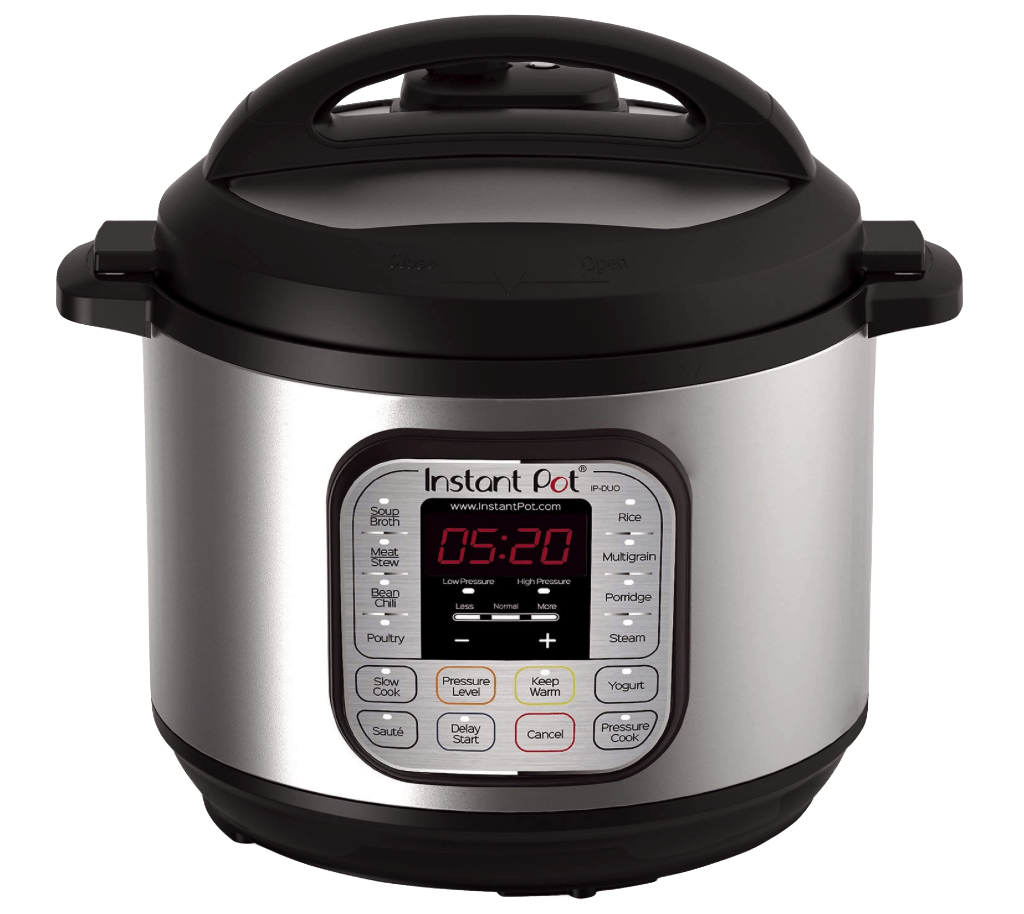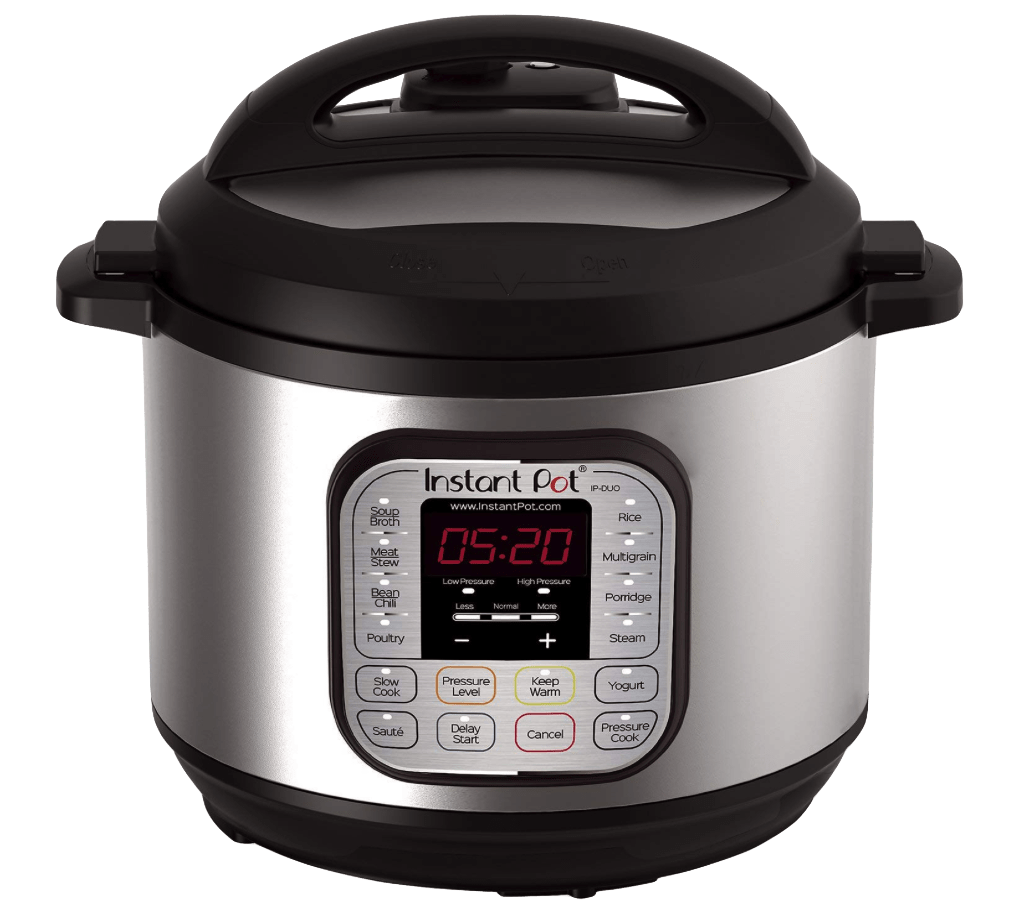 If a crock pot/slow cooker is more your thing, the Instant Pot can do that too! Simply prepare your ingredients in the morning, set it and come home to a wonderful meal ready to serve! One of my favorite features is the sauté setting. When I make a pot roast, for example, I love to get a good sear on the outside before braising it. I also like to toast my spices for about 15-20 seconds first, both of these really help give the dish tremendous flavor!
Maybe you are new to the Instant Pot and aren't sure where to start. The first thing I made with mine was Chicken Stock (recipe below). I needed some for a recipe that I was making, but was short on time. In one hour, I had the most delicious chicken stock ever! So what typically took me 4 hours on the stove top, was ready in just 1 hour. Now that's efficient!
I've gathered some of the very best Instant Pot recipes that are Low Carb and Keto friendly. Try one, or try them all, I think you will be making them again and again!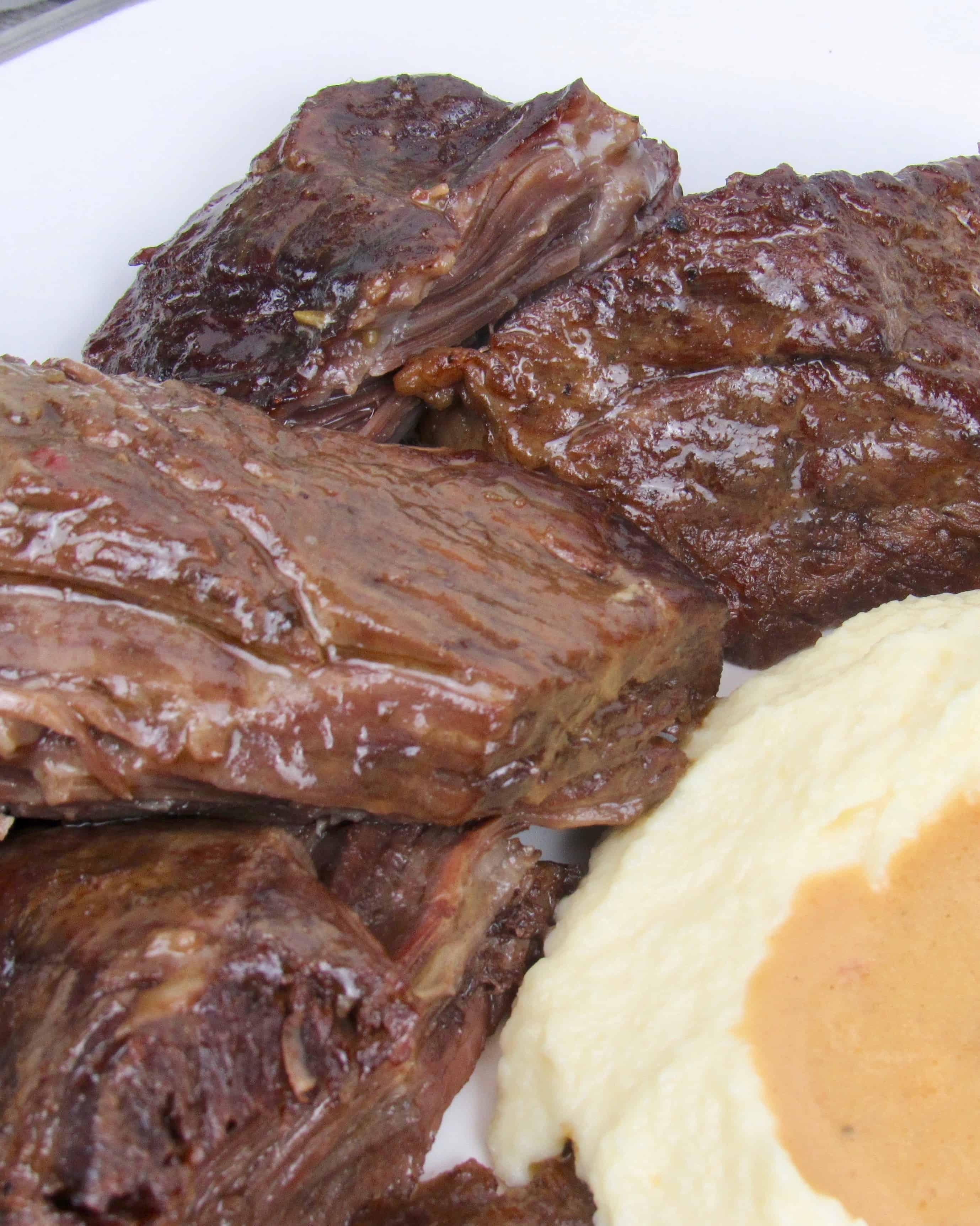 This is one of the easiest and most flavorful pot roasts you will ever make and it's tender like butter!! I serve it along side my Cheesy Mashed Cauliflower with a little gravy over the top. Trust me when I tell you this pot roast will please even the pickiest eater, it's that good!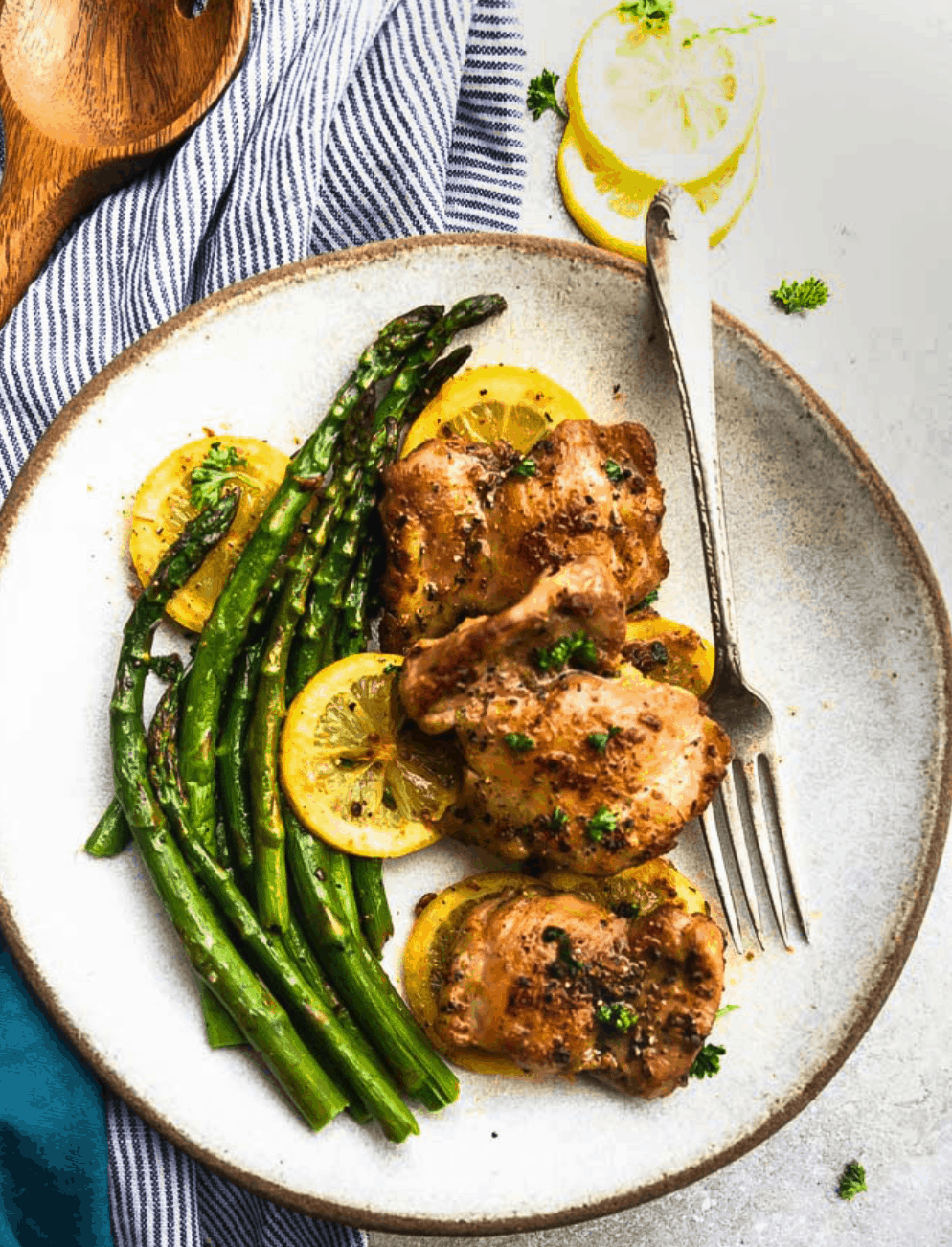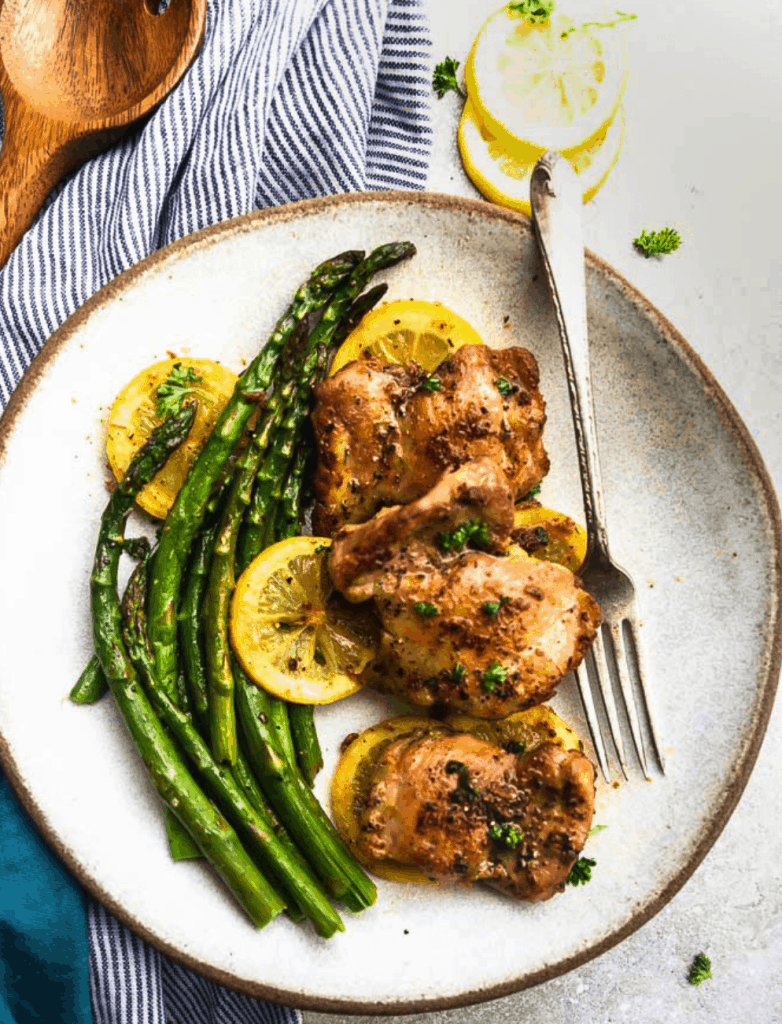 Instant Pot Lemon Garlic Chicken – a one pot recipe made in the pressure cooker is the perfect easy meal for busy weeknights. Best of all, the chicken cooks up tender and juicy in a buttery lemon garlic sauce.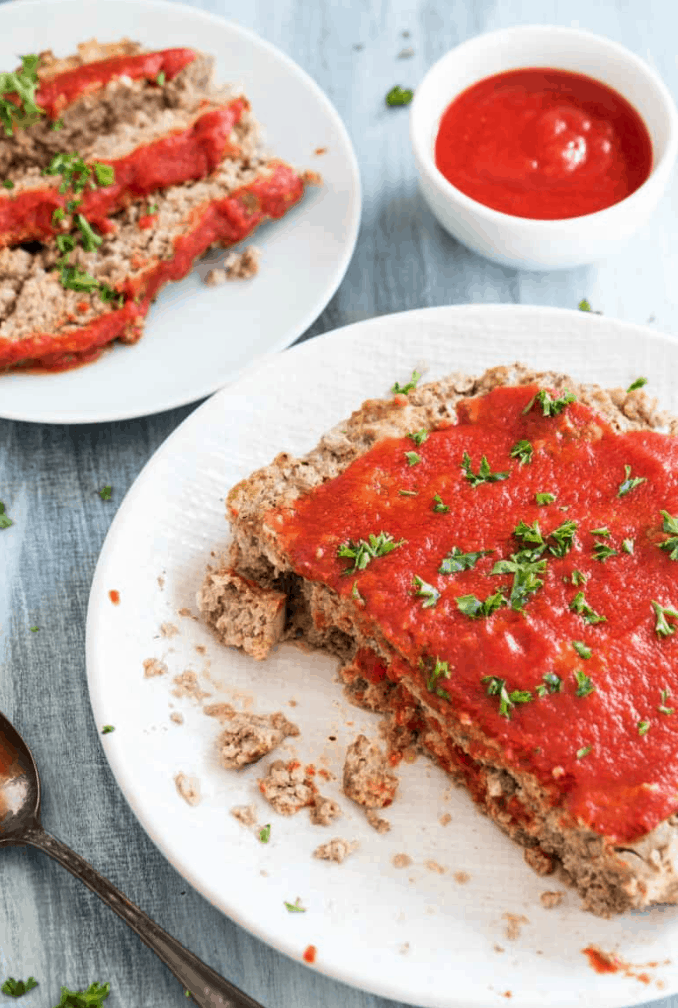 Move over, baked meat loaf. With this Instant Pot Meatloaf recipe, you'll be able to make flavourful meat loaf conveniently in your Instant Pot. The recipe is suitable for Gluten-Free, Low Carb and Keto diets and the post also includes Weight Watchers points.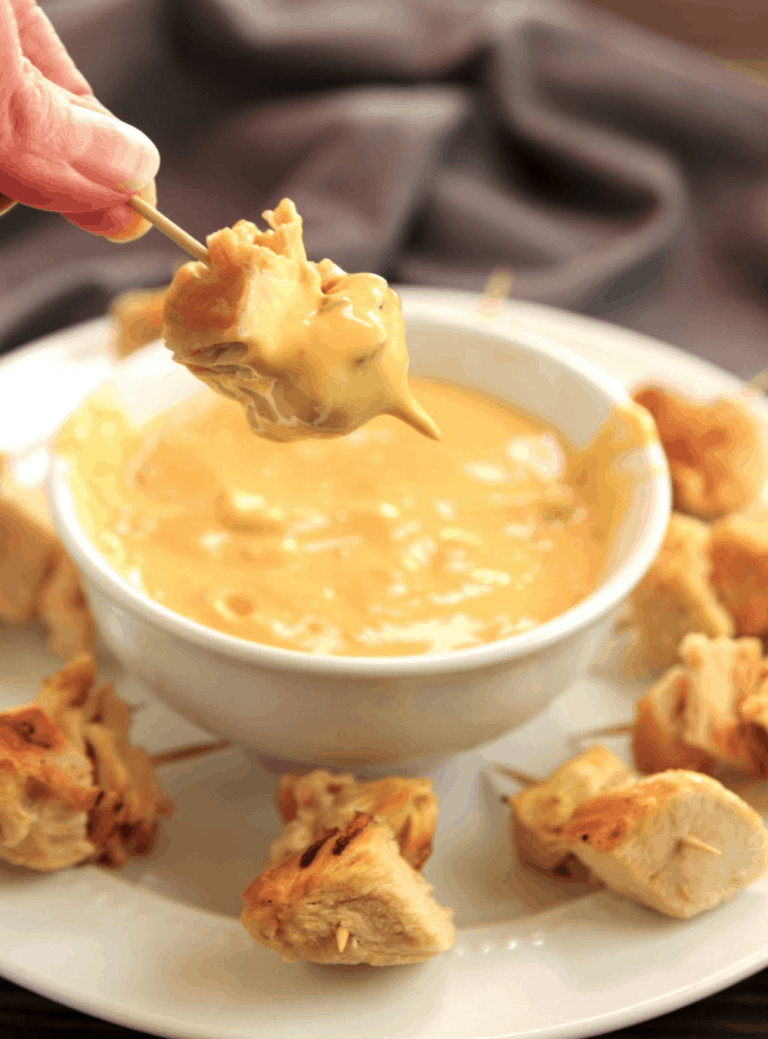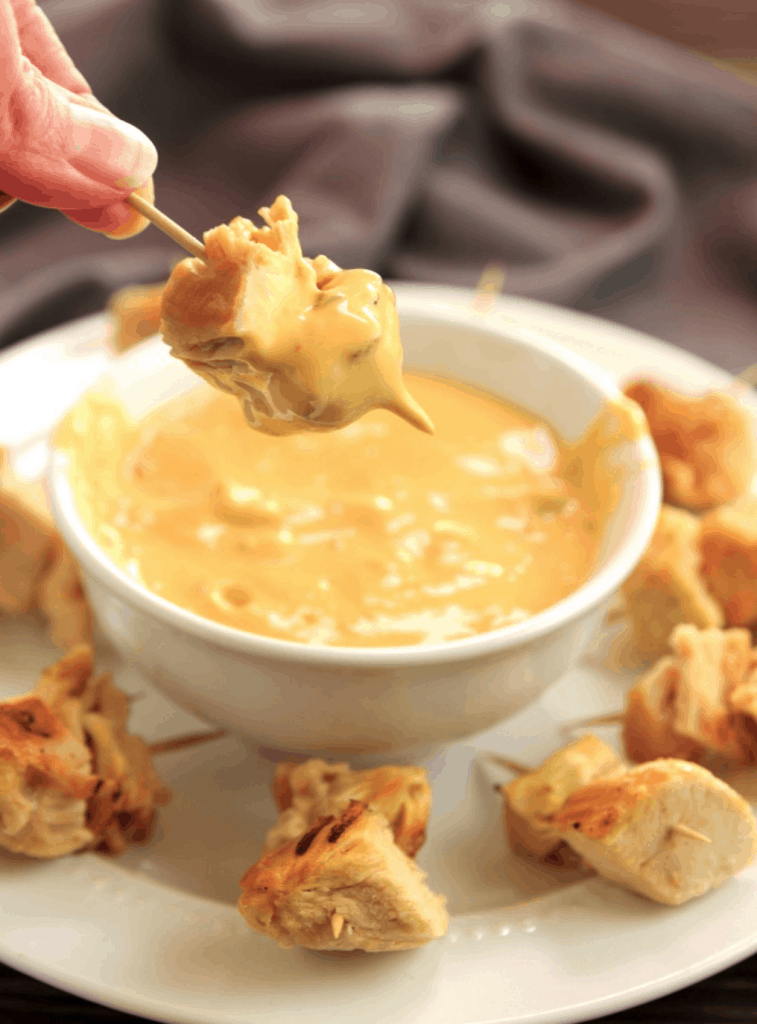 A Keto Instant Pot® or Slow Cooker Chili Queso Dip that is gluten free, low carb, creamy, cheesy with spices and mild green chilies. Perfect for dipping grilled chicken, low carb vegetables, salami, baked pepperoni chips, or low carb chips and crackers.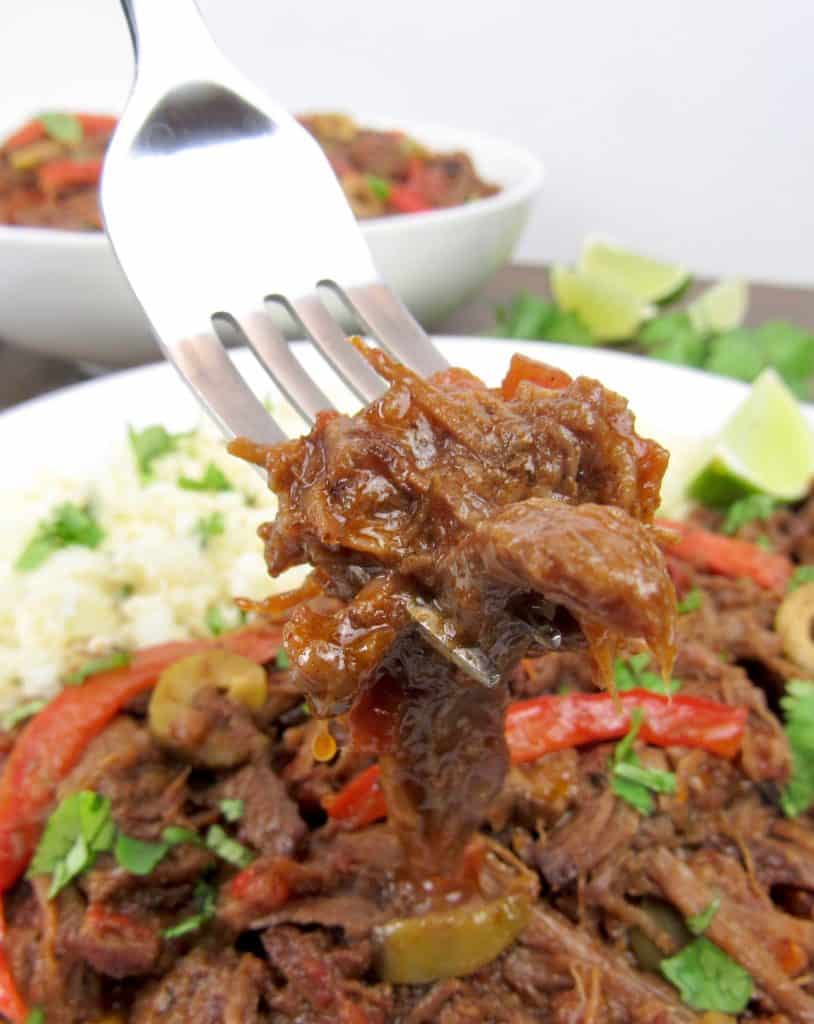 Ropa Vieja is a classic Cuban dish that is hearty and full of flavor! What would typically take 8 hours in a slow cooker to tenderize the roast, only takes 90 minutes, but tastes like it's been slowly braising all day long!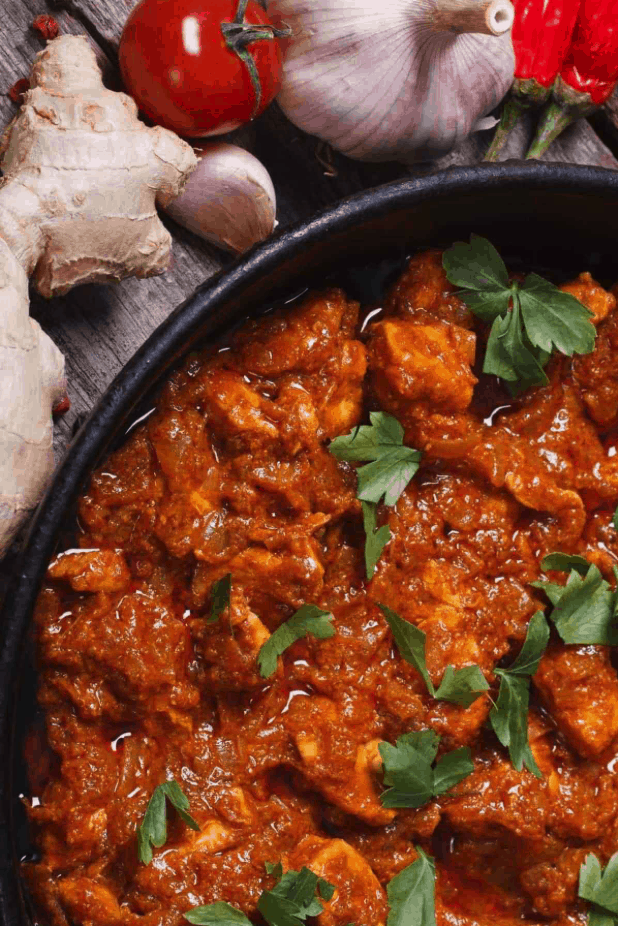 Make an authentic Chicken Vindaloo in your Instant Pot or Pressure cooker, in minutes rather than hours. It's easy to make, keto and gluten free!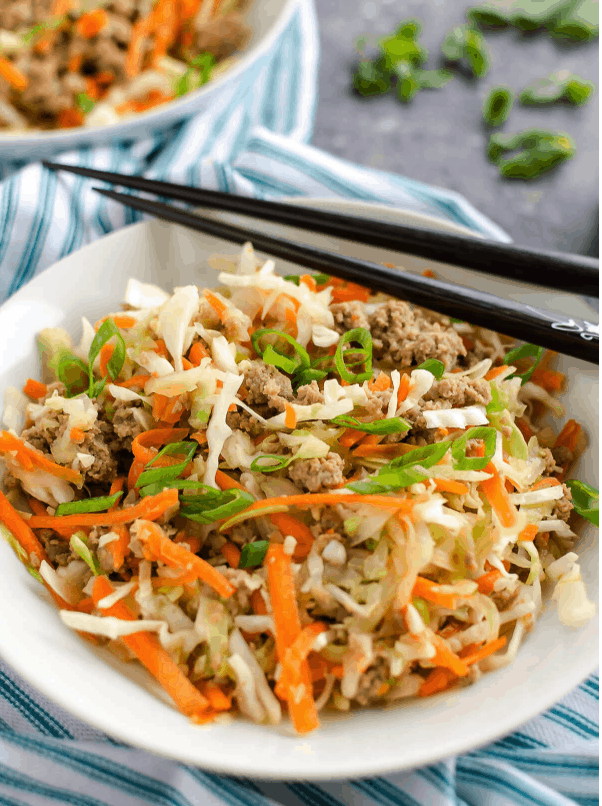 Who loves egg rolls? I do! I do! But in efforts to be healthy, we've ditched the wrapper and deconstructed it! Egg roll in a bowl is the perfect easy weeknight meal!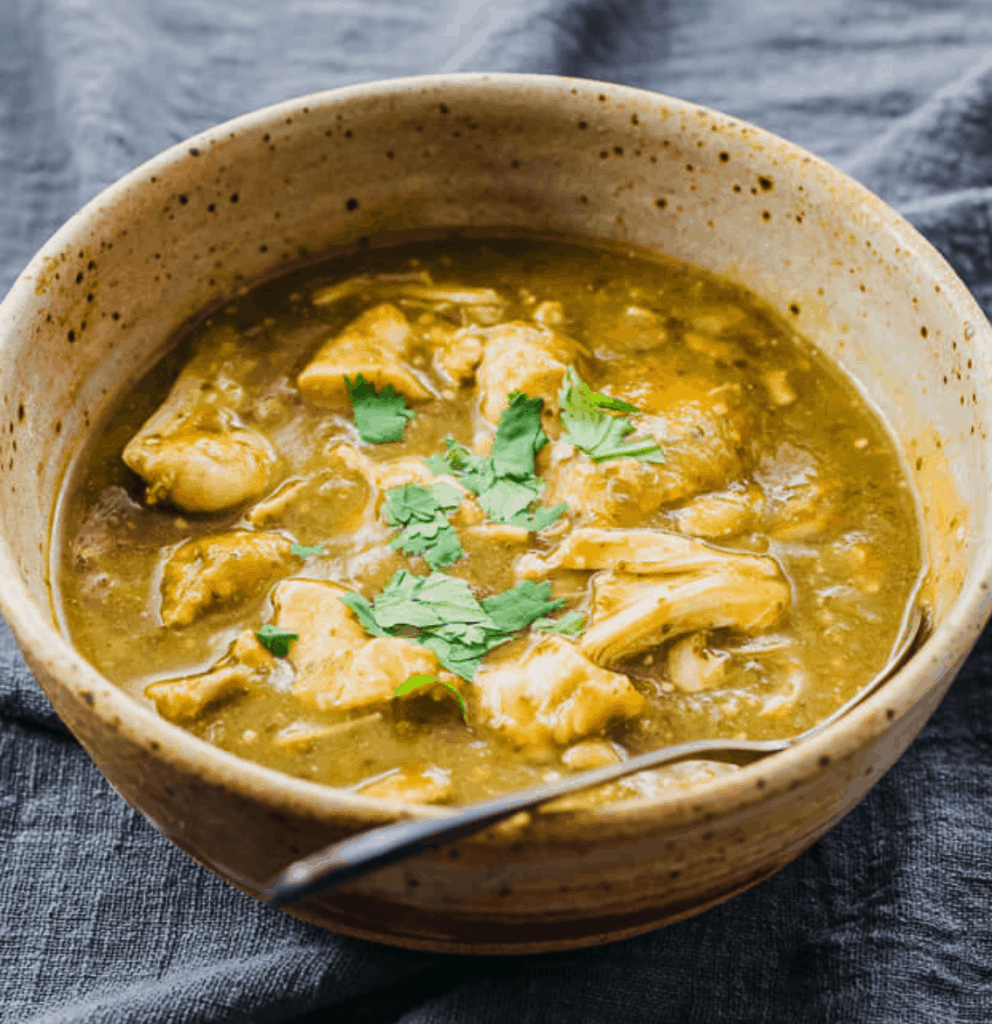 This easy Instant Pot chili verde is a keto and paleo friendly recipe using chicken thighs, tomatillos, and chile peppers.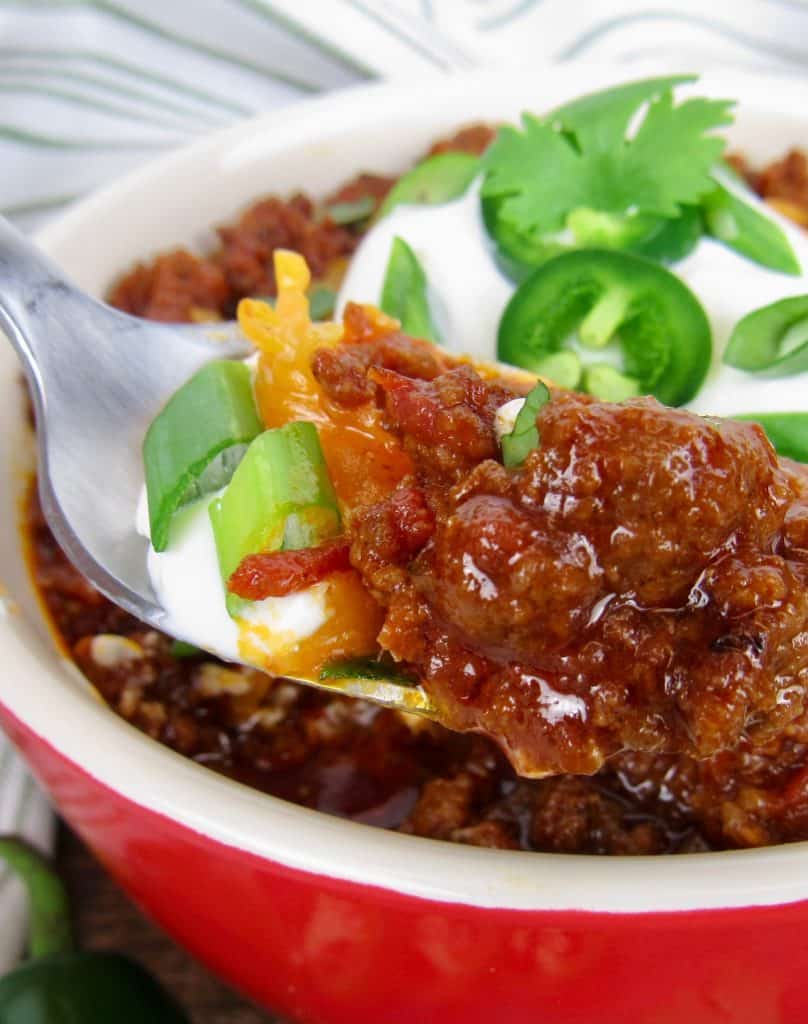 Making chili in your Instant Pot could not be easier! I use a blend of grass-fed beef and ground sausage, along with my Homemade Chili Seasoning Mix. Jalapeño peppers give it a little spicy kick and great flavor!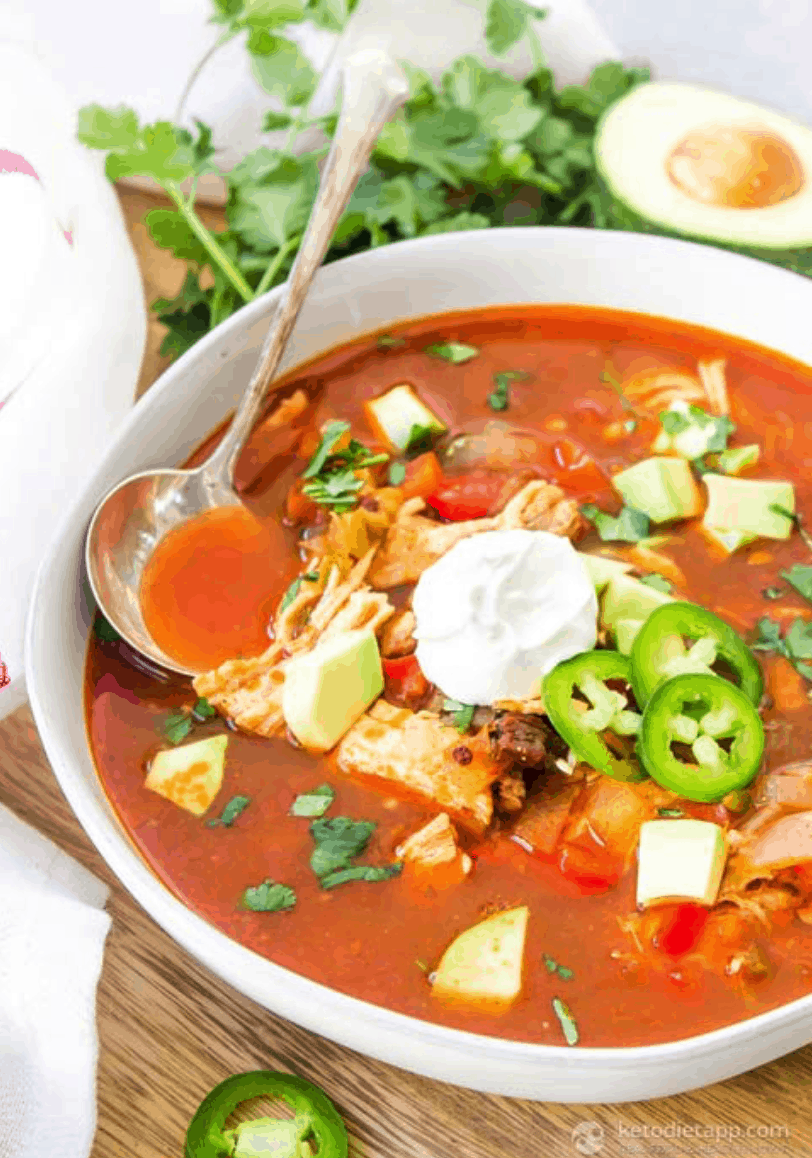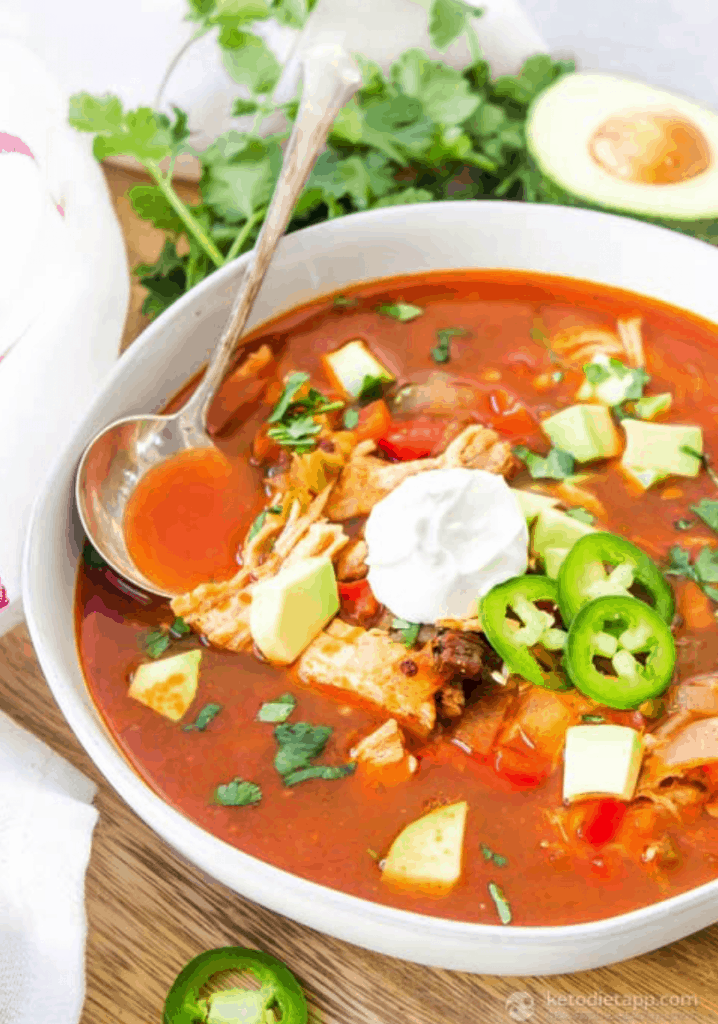 This Keto Instant Pot Chicken Enchilada Soup makes a great weeknight dinner! With only a few minutes of prep time you can have this on the table in around 30 minutes! While the soup is delicious on its own, the star of the show is definitely the toppings!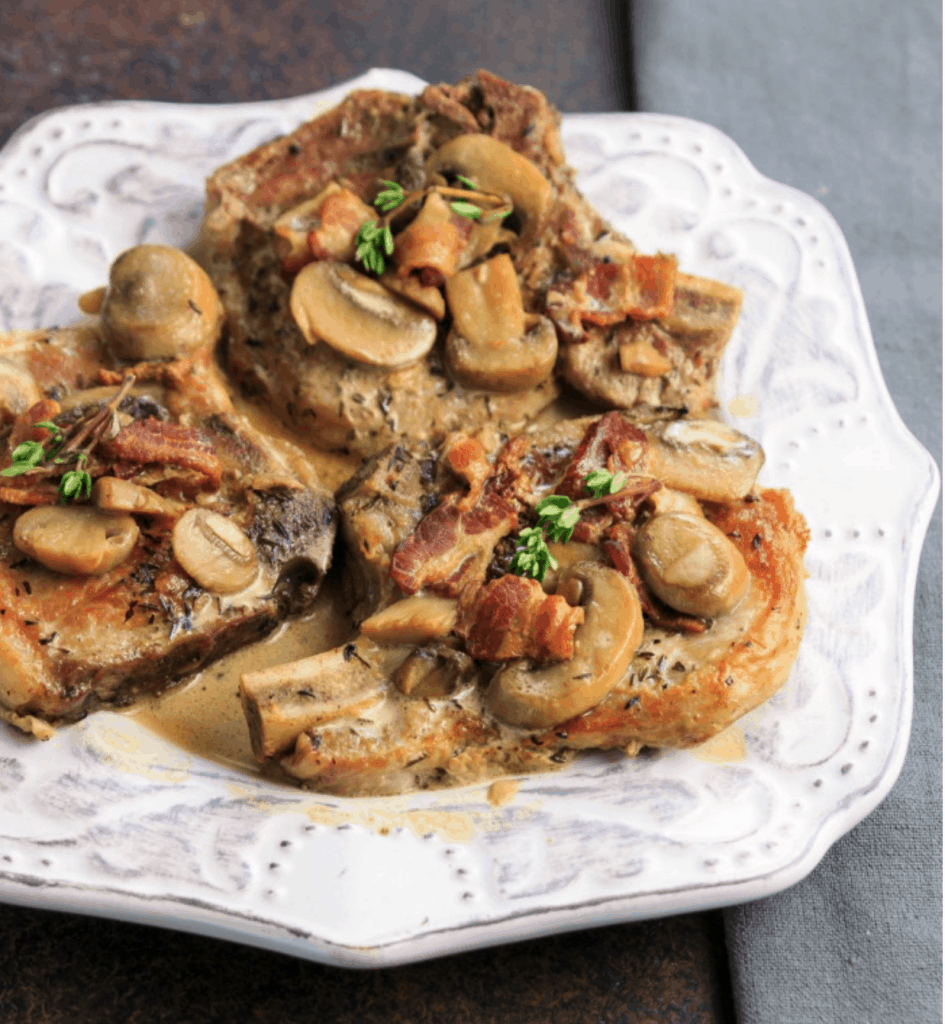 These tasty Instant Pot Keto Smothered Pork Chops are gluten-free, low carb, paleo, and have a whole30 (dairy free) option. Savory seared pork chops smothered in a creamy sauce with bacon, garlic, and mushrooms.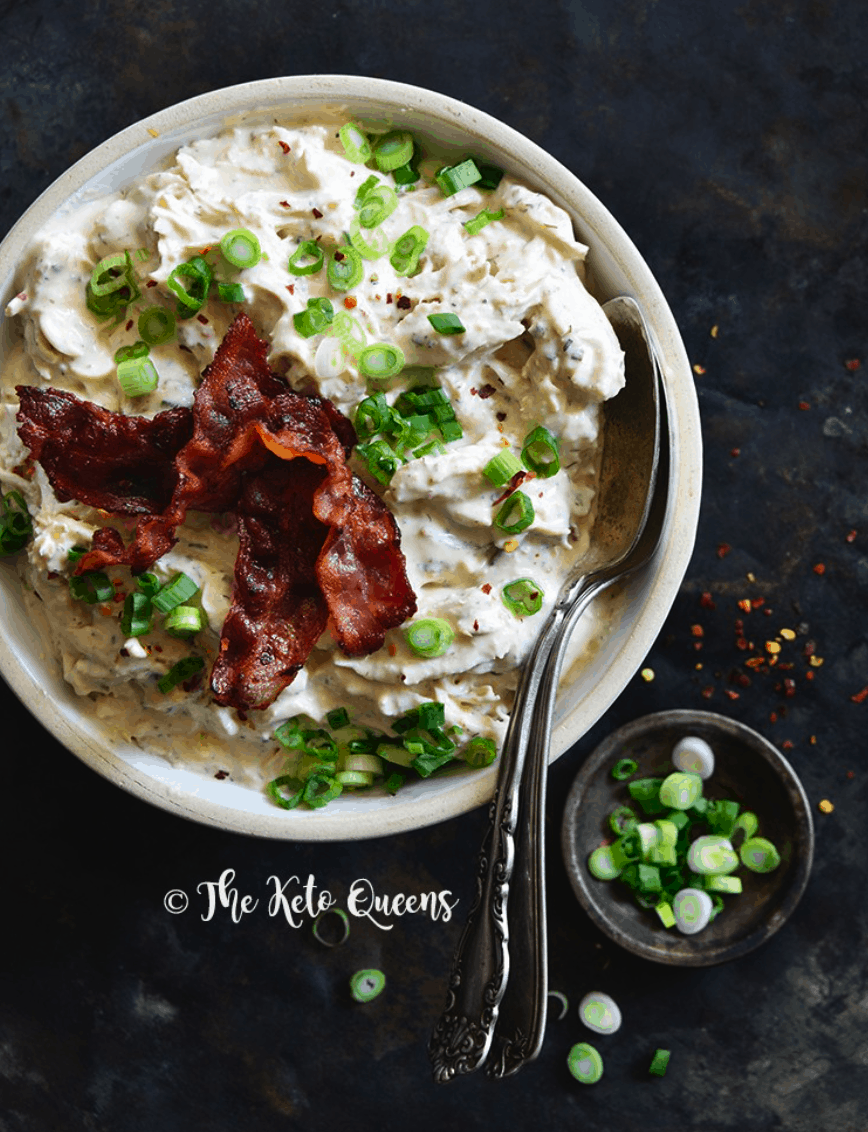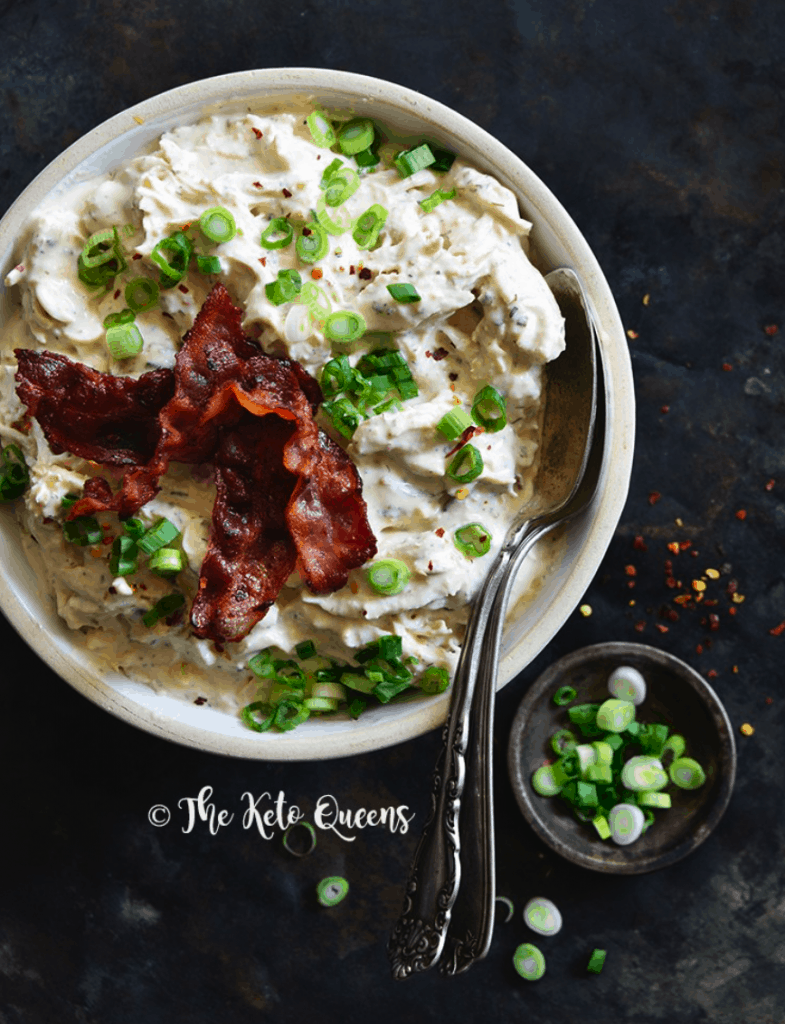 Rich, creamy, and full of flavor, this Keto Instant Pot Crack Chicken Recipe is sure to be a favorite family dinner.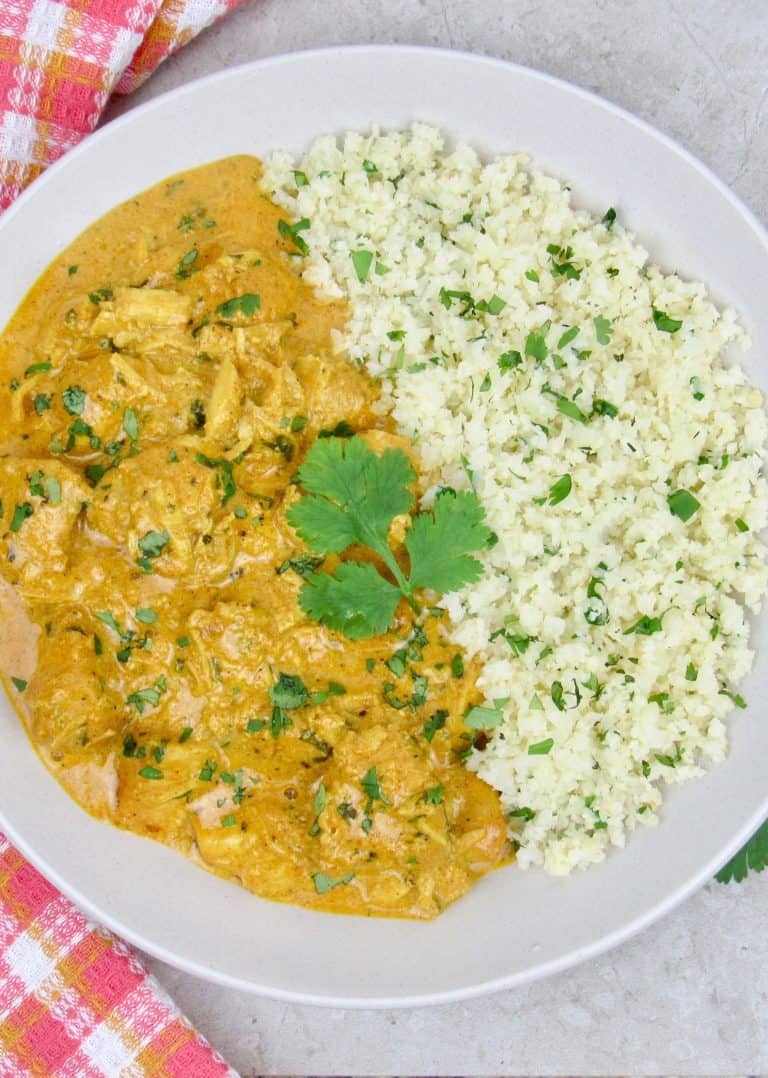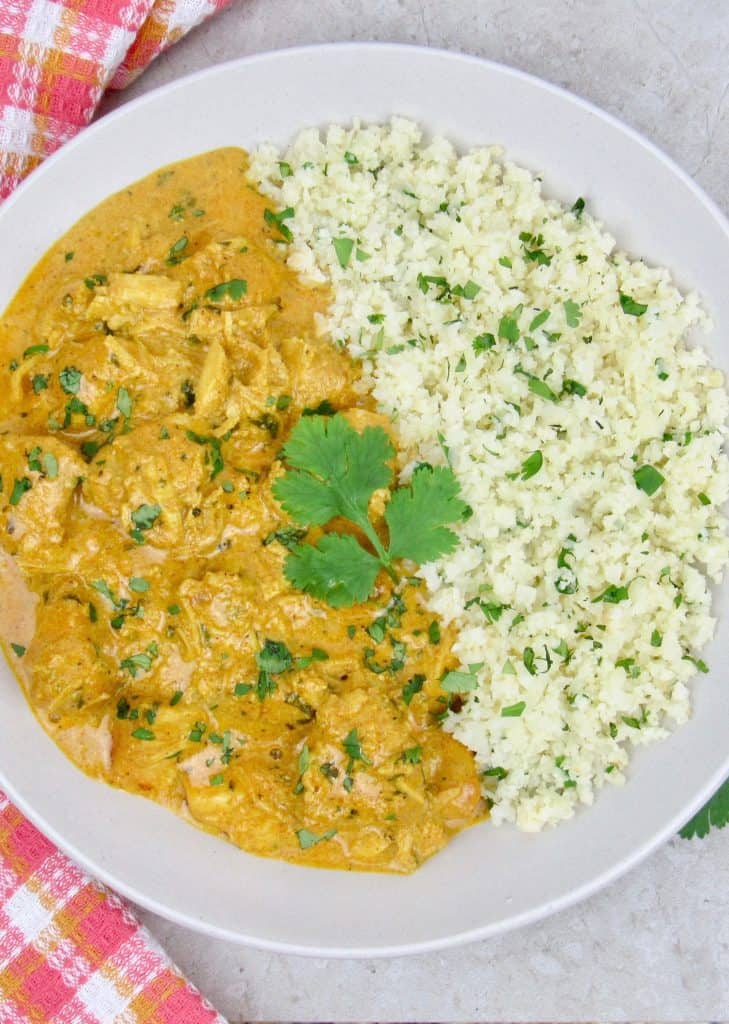 If you've never had butter chicken before, this is a great recipe to try! I made it in my Instant Pot and it could not have been easier! The sauce is creamy, with that signature flavor from garam masala, and I serve it with my Lime Cilantro Cauliflower Rice(minus the lime). This is by no means the authentic version, it's just my spin on it!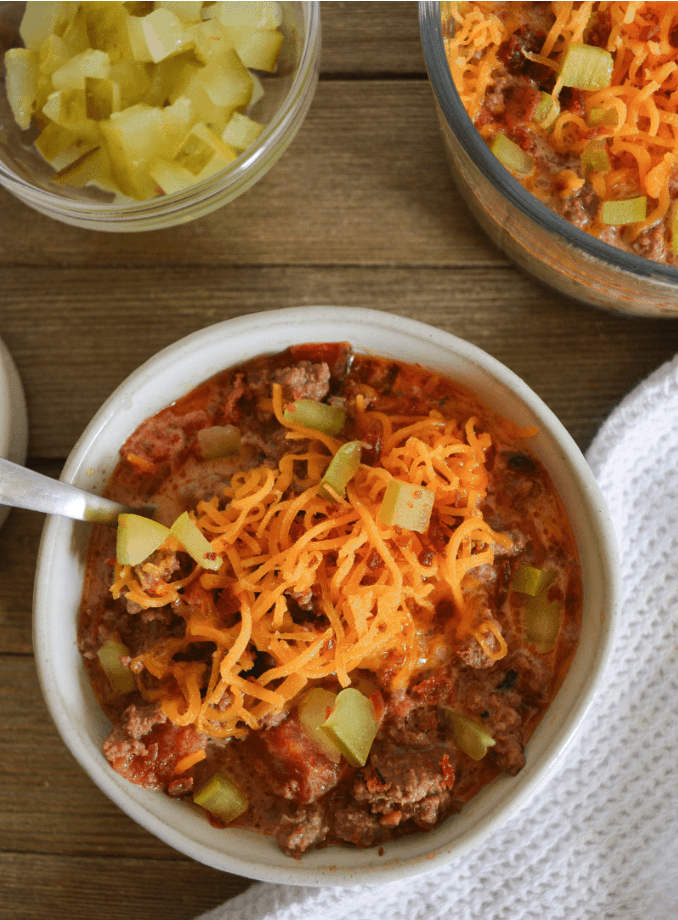 This Keto Bacon Cheeseburger Soup will be a weekly staple in your house, especially in the colder months! This burger that you slurp from a spoon is comforting, cheesy, and doesn't miss a single flavor from the classic handheld version.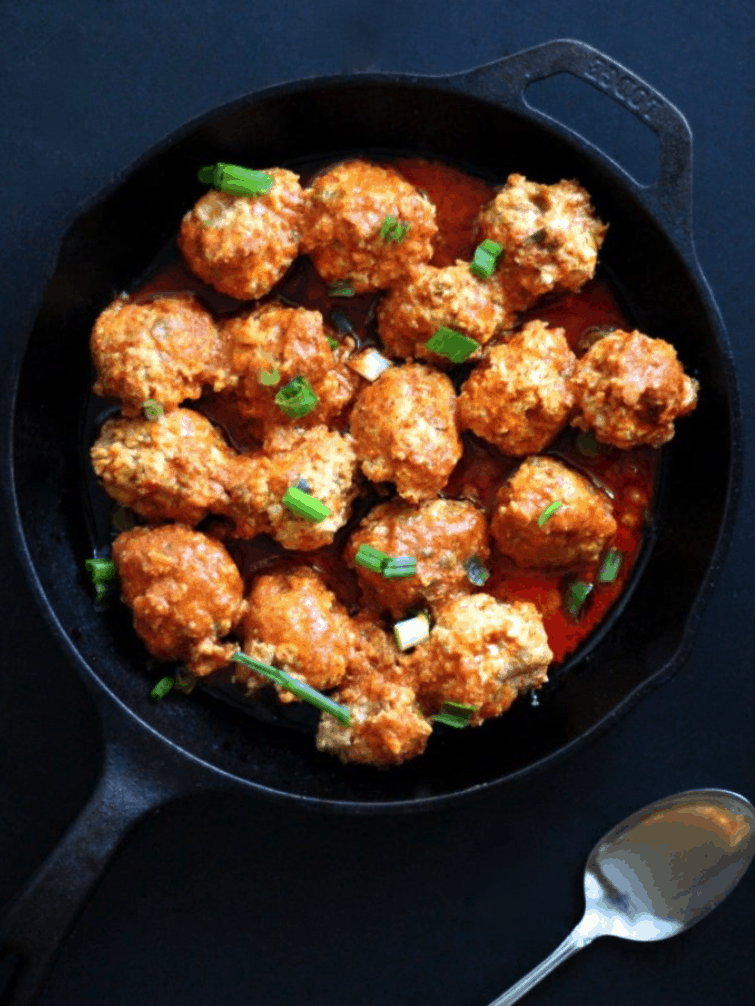 Enjoy the taste of buffalo chicken without the mess with these Instant Pot Buffalo Chicken Meatballs . Oven-baking option included if you don't own an Instant Pot!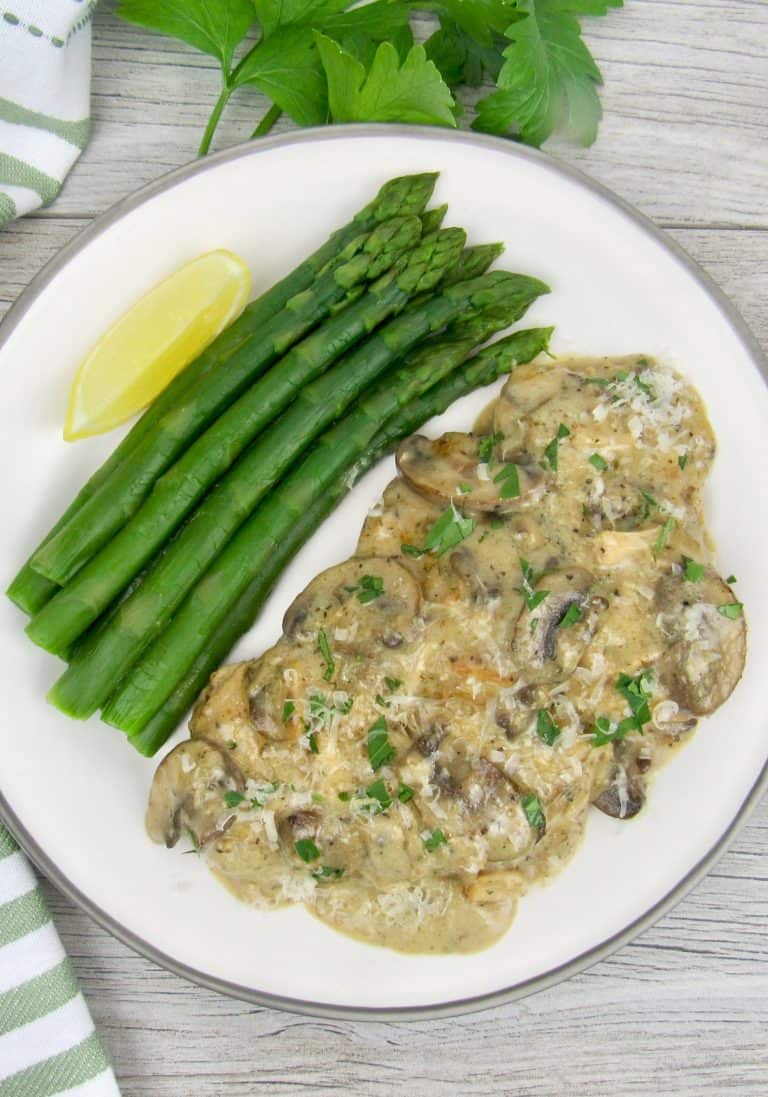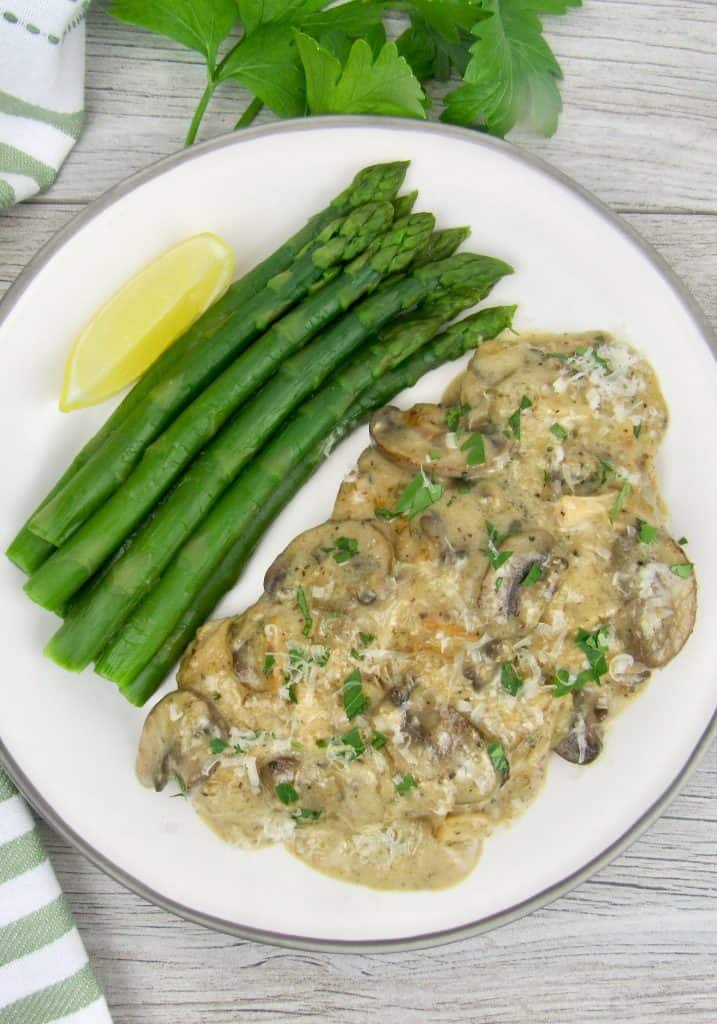 I make this chicken marsala in my Instant Pot and it's so creamy and full of flavor! I add mascarpone cheese to thicken the sauce and add some healthy fat to it. This one pot meal is delicious and sure to satisfy!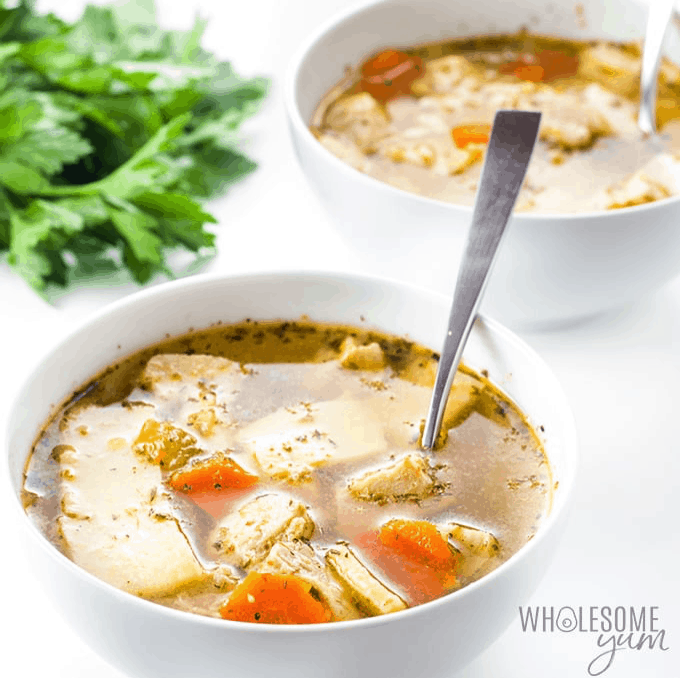 Low carb keto gluten-free chicken and dumplings are comfort in a bowl! This Instant Pot pressure cooker chicken and dumplings recipe is easy and delicious.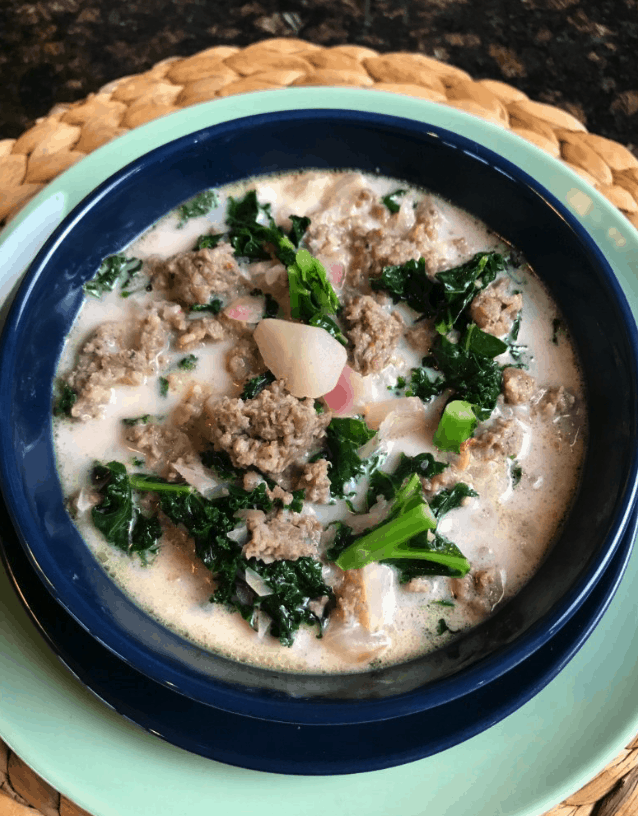 Anyone who says the Ketogenic Diet is boring has not tried to venture out from basic bunless burgers or meat and veggies. This recipe is a must try! To me this isn't even a diet, this is a way of life and baby, life is good!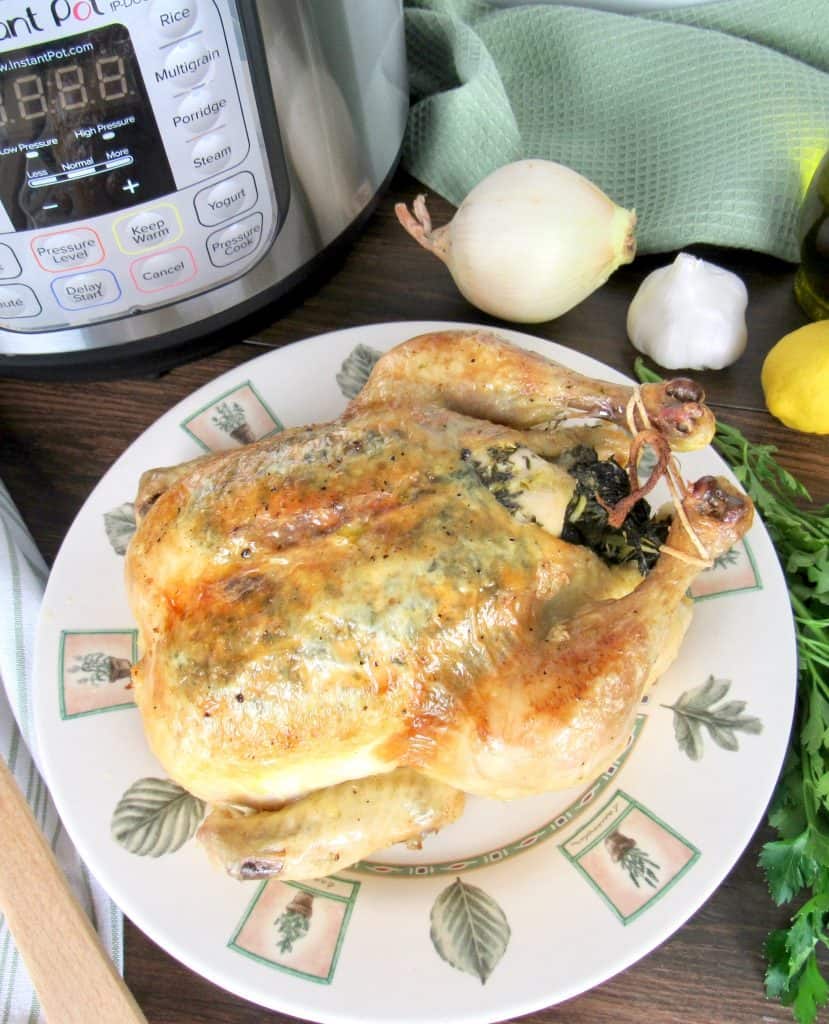 Making your own roasted chicken is super easy using your Instant Pot or pressure cooker! I make an herbed butter and rub it just under the skin, which keeps the chicken moist and delicious.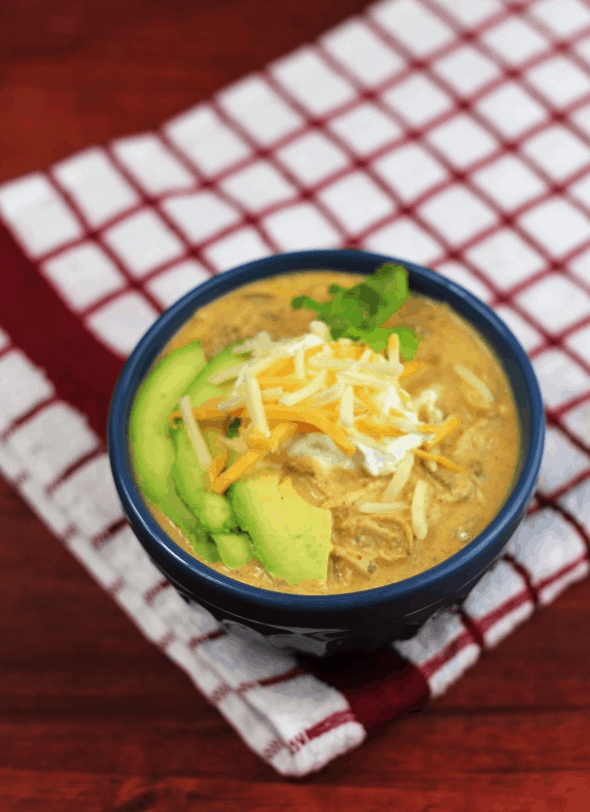 You basically dump and cook this recipe and within a short cook time, you are ready to fill your dinner bowls with delectable soup. It is painless and hearty and only has 3 net carbs per serving.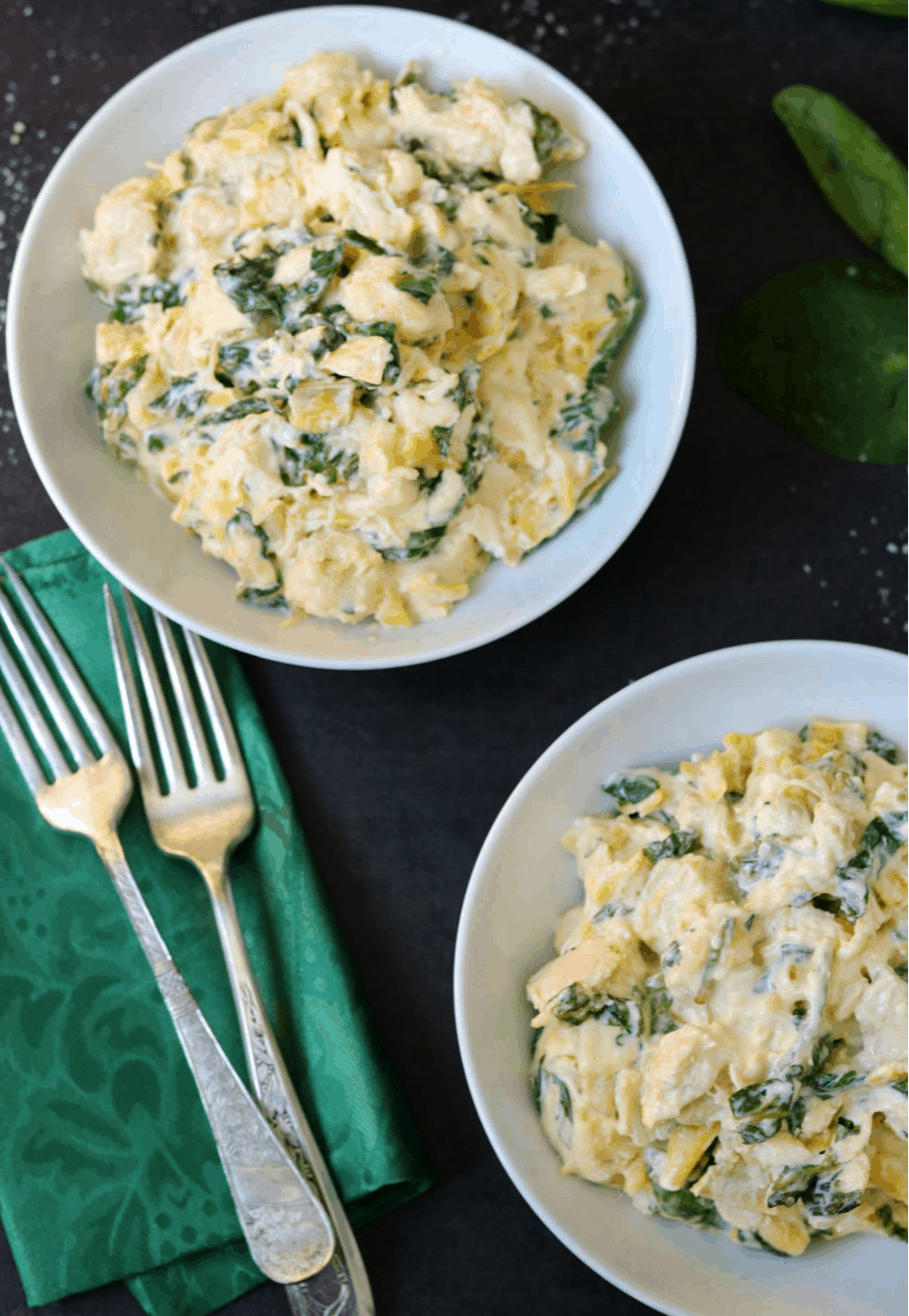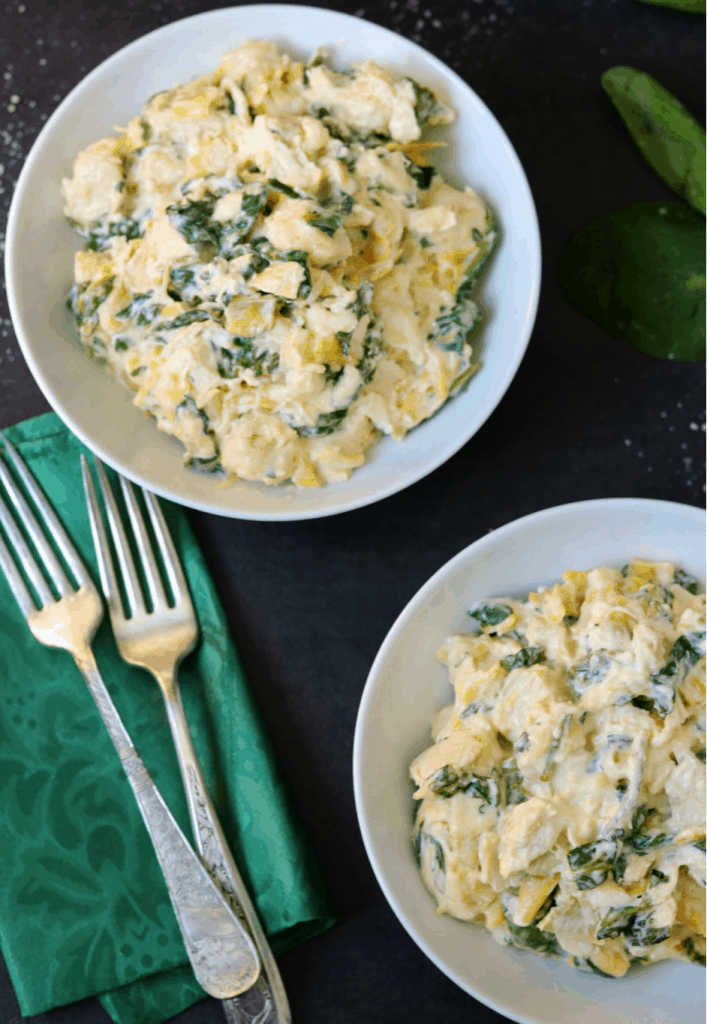 A simple blend of spinach, artichokes, Parmesan cheese and a few other ingredients set the dip scene on fire quite some time ago. People can not get enough of this stuff.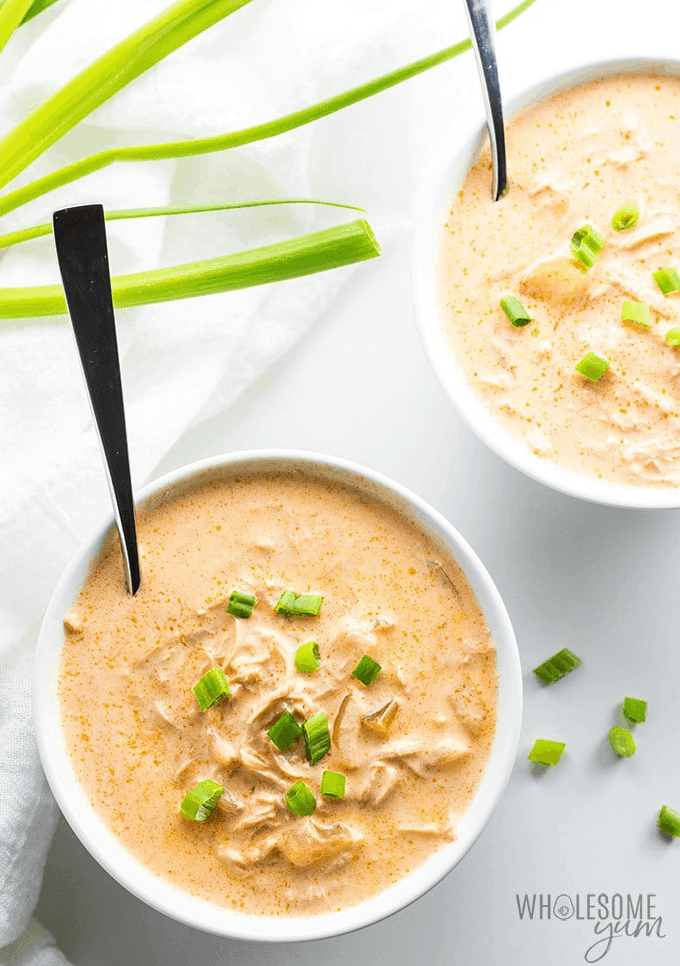 Learn how to make low carb buffalo chicken soup in the Instant Pot. A quick and easy recipe using common ingredients. Only 30 minutes total!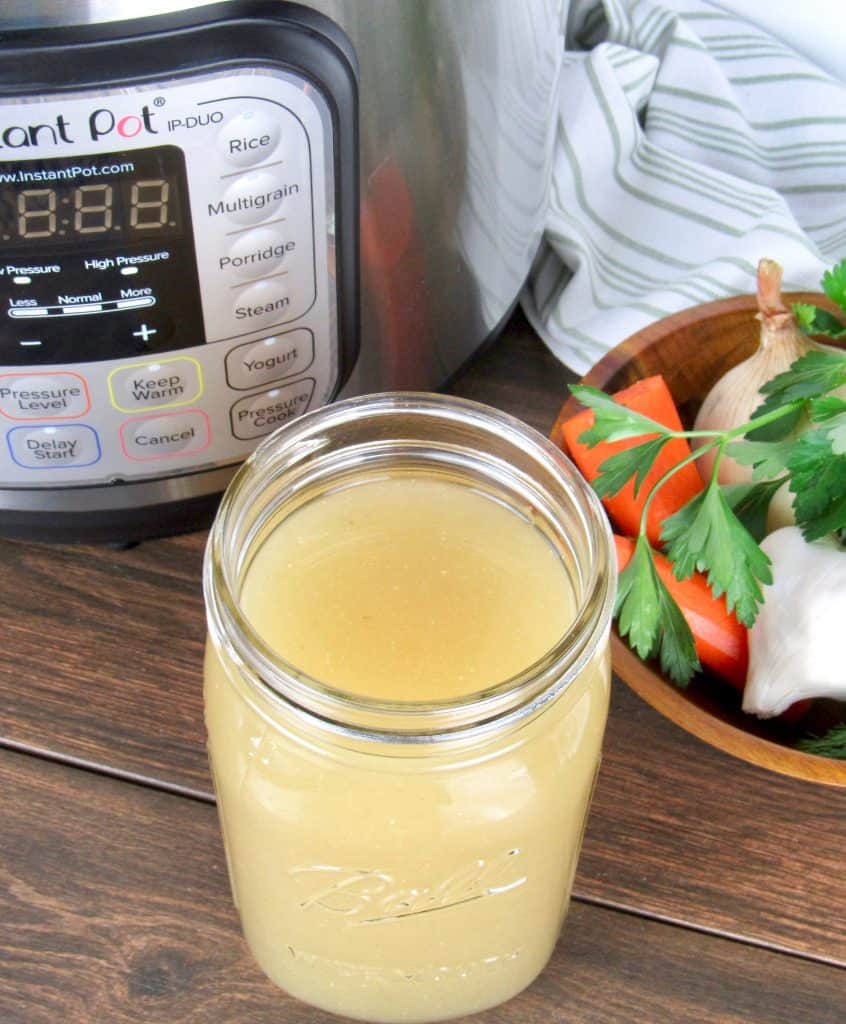 Making your own chicken stock in an Instant Pot could not be easier and it's such a time saver! What typically takes a few hours on the stove top, only takes 1 hour using your Instant Pot or pressure cooker! With just a few simple steps, you can make a batch and freeze in containers, so you too will be set for the winter!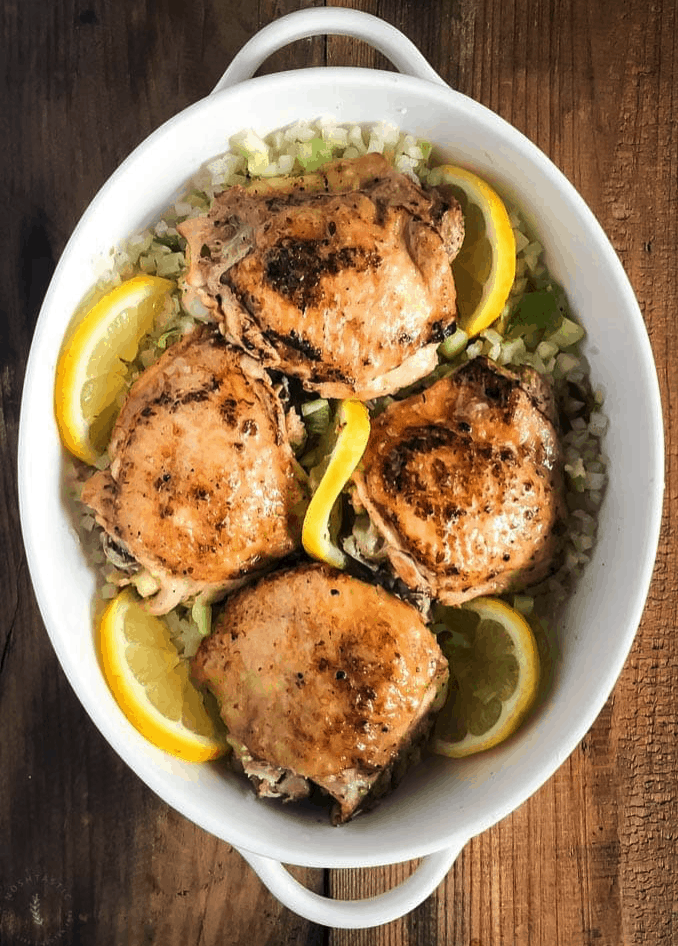 Instant Pot Greek Chicken recipe that's Keto, Low carb, Paleo, Whole30 and Gluten Free, it's really delish and so easy to make! It does require a marinating for at least four hours or more in order to maximize the flavor, but it's really a very easy recipe to throw together and I know you're going to love it!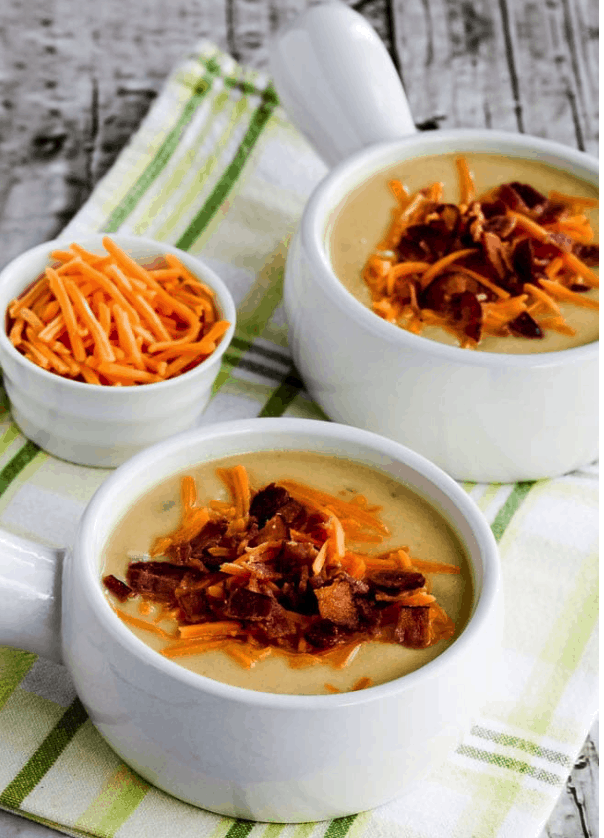 Low-Carb Cheesy Cauliflower Soup with Bacon and Green Chiles will warm you up on a cool fall evening!
I hope you enjoy this collection of Keto and Low Carb recipes! If you don't have an Instant Pot yet, maybe these will inspire you to get one!
*All photos and recipes in this article are copyrighted by the original food blog author, listed under the title. Please click on the recipe photo to get the full written recipes with steps, which are the sole property of each respective website.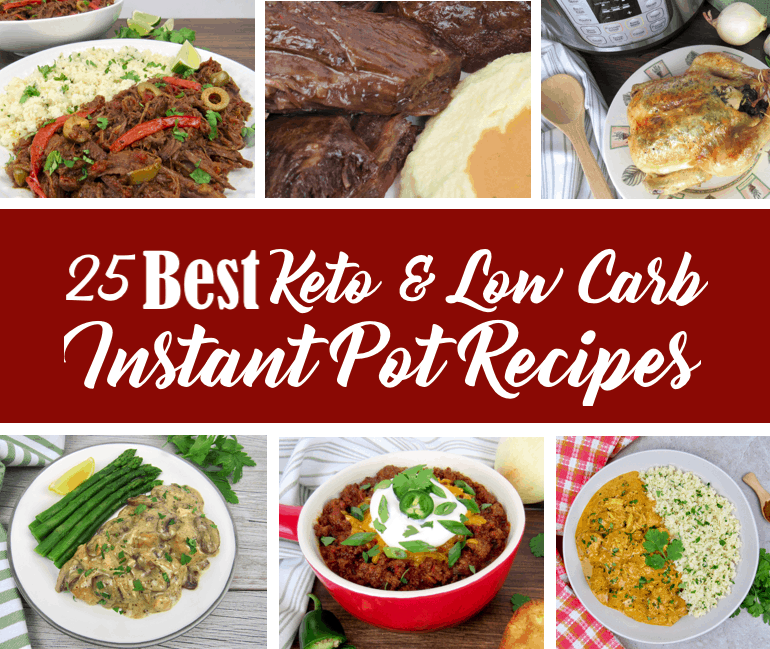 MORE KETO AND LOW CARB RECIPE ROUNDUPS…
35 Best Keto Ground Beef Recipes
30 Keto Dinners Made in 30 Minutes or Less
25 Keto Party Appetizer Recipes
25 Keto Salad Dressing Recipes
50 Keto Ice Cream, Popsicles & Frozen Treats
25 Best Keto Side Dish Recipes
25 Most Decadent Keto Desserts
25 Best Keto and Low Carb Pumpkin Recipes
25 Keto and Low Carb Breakfast Recipes