A collection of 25 of the most creative recipes that will help you incorporate cauliflower into your diet! Give these a try and you'll be amazed at just how versatile this Keto and Low Carb super food can be!!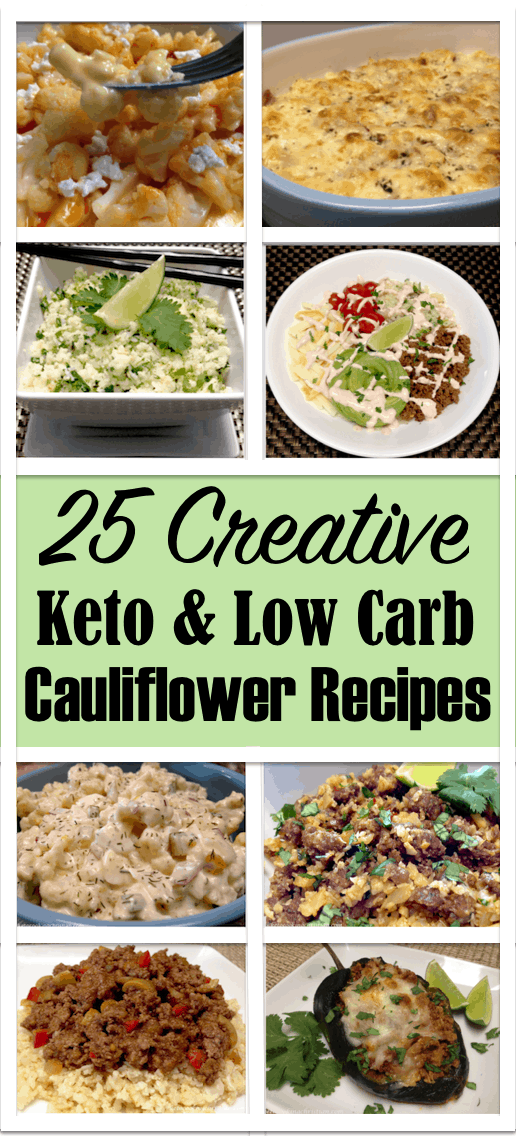 This post may contain Amazon or other affiliate links. As an Amazon Associate I earn from qualifying purchases, through links in this post. See my Disclosure.
Cauliflower is an amazing super food of Keto and Low Carb diets. There are many health benefits to cauliflower, so it's important to try to incorporate it into your diet whenever you can. Cauliflower is packed with vitamins and minerals including potassium, magnesium, manganese, phosphorus, calcium, sodium, zinc, folate, omega-3 fatty acids, and vitamins B complex, C, K and E! I
t's also a great source of fiber, with 3 grams for every 1 cup! It's anti-inflammatory, promotes cardiovascular health, can help prevent cancer and stroke, boosts the immune system, improves bone health, brain health, blood pressure and much more!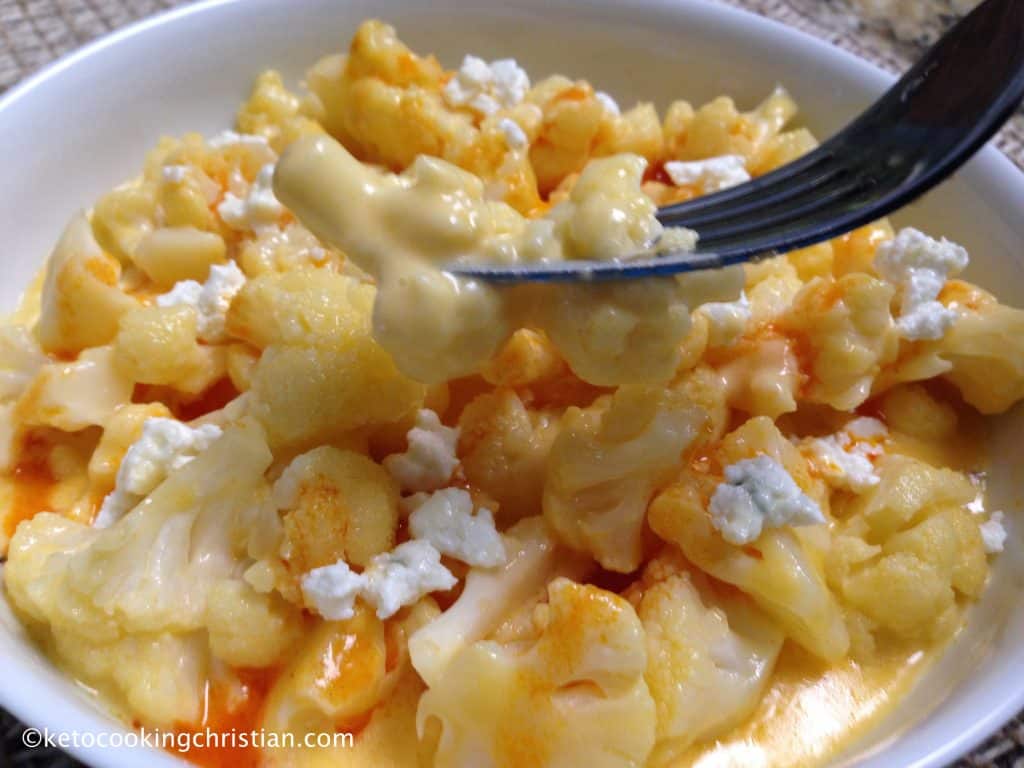 If you like buffalo wings, you will love this dish! Cauliflower takes the place of macaroni and is smothered in a cheesy sauce flavored with homemade buffalo wing sauce and topped with blue cheese crumbles! Get the recipe here.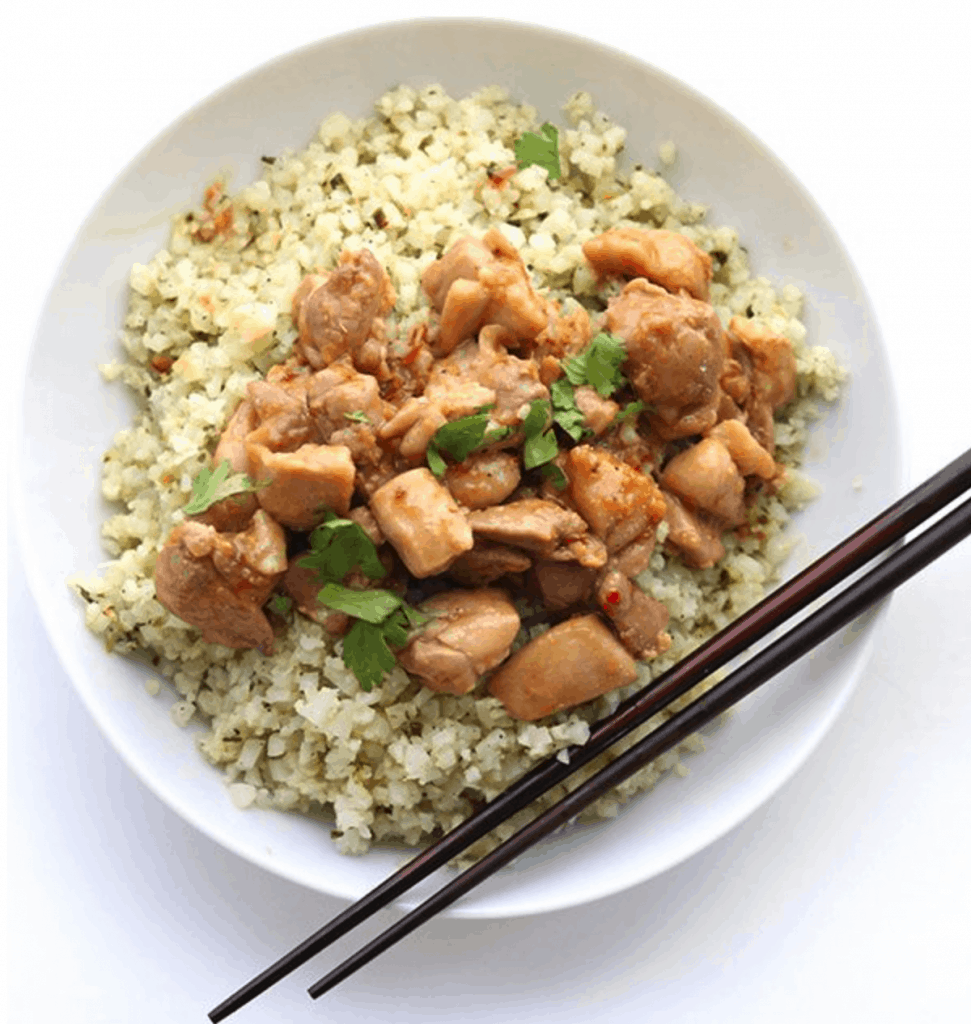 A healthy, sugar-free spin on Lemongrass Chicken. This low carb recipe makes a delicious and light springtime meal. Get the recipe here.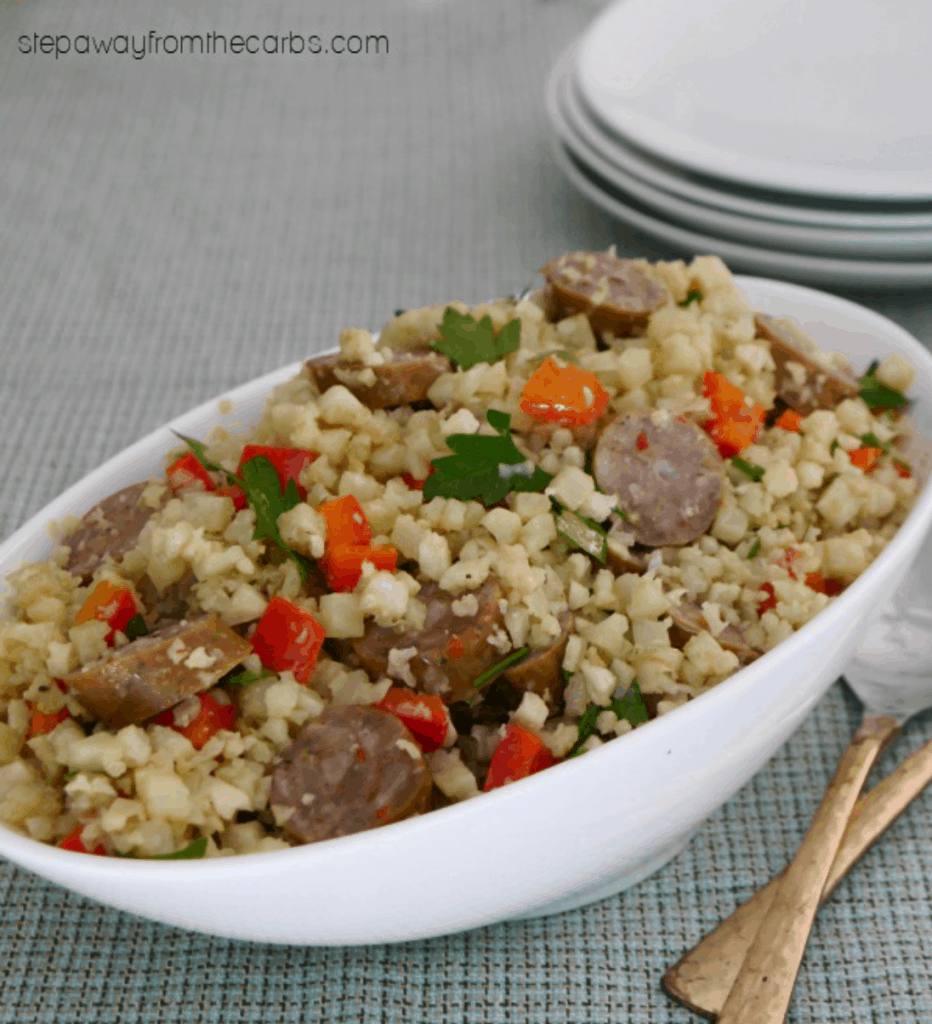 This low carb sausage and cauliflower salad has wonderful Italian flavors and is perfect for the summer! Get the recipe here.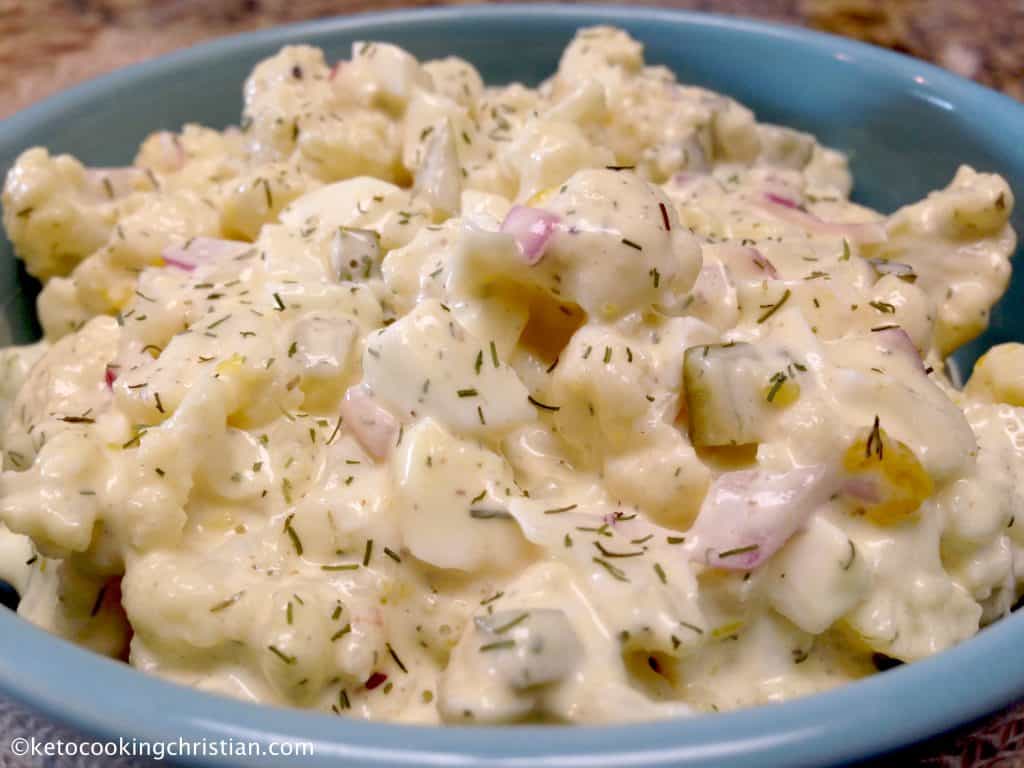 Need a low carb side dish to serve at your next barbecue? This might be just the dish you're looking for! It's easy to put together and you can even make it ahead of time! Get the recipe here.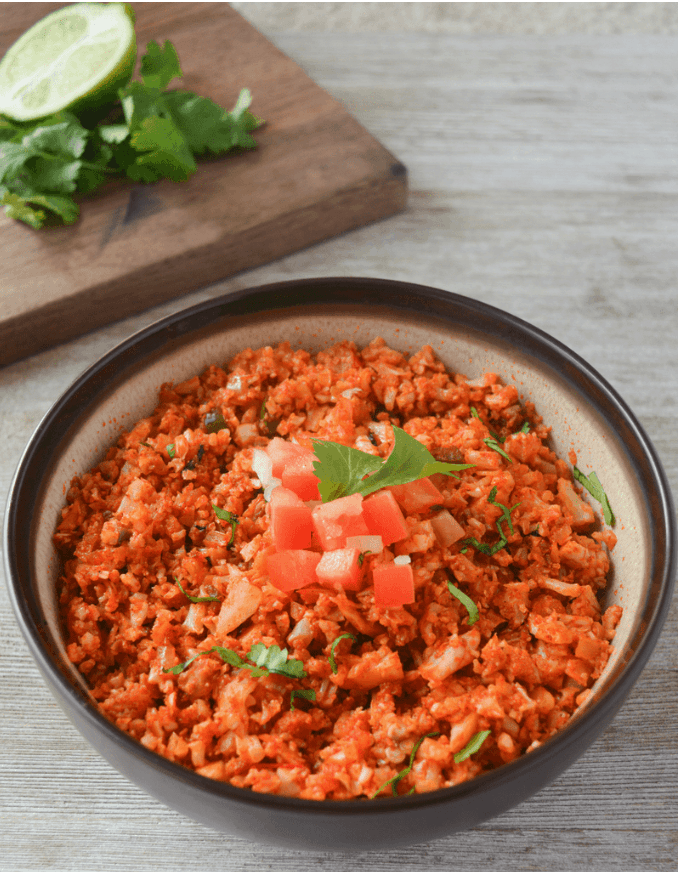 This Keto Mexican Cauliflower Rice is a savory side dish to complement any low carb Mexican dish. Especially if you've been struggling to make cauliflower rice a part of your diet, you NEED to try this recipe! Get the recipe here.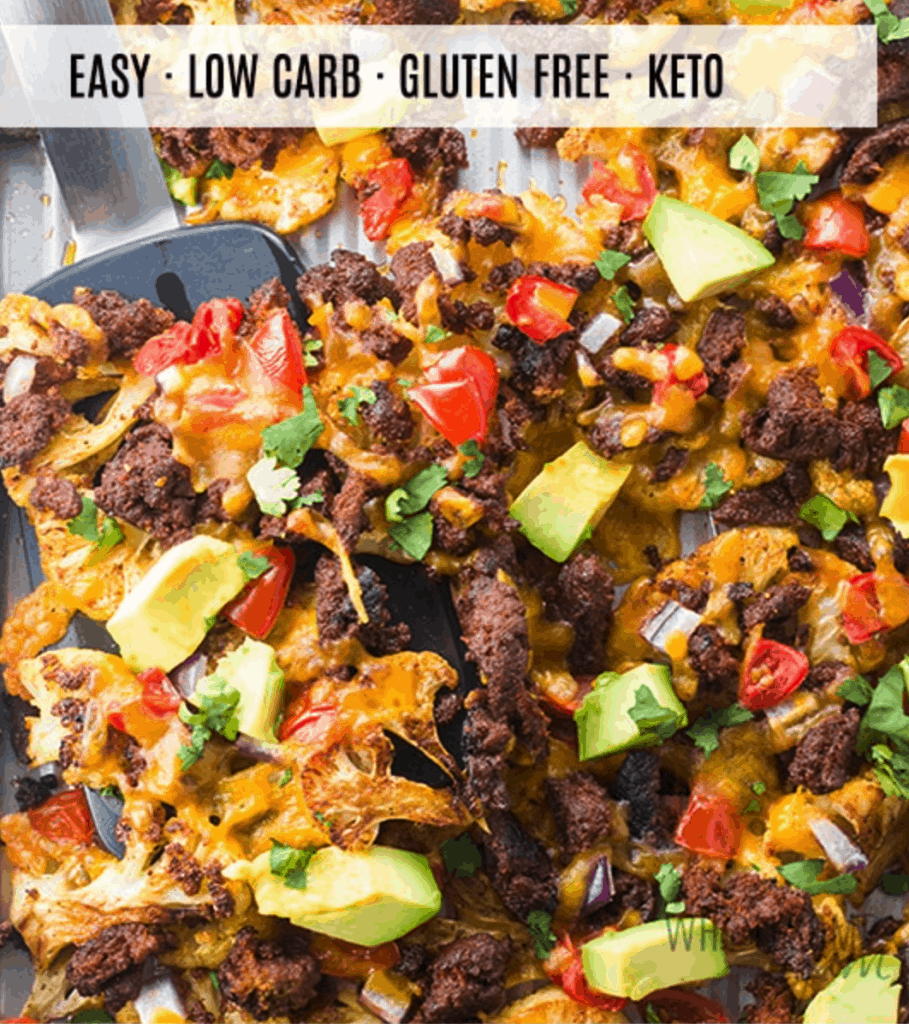 For the best healthy nachos recipe, make cheesy cauliflower nachos with ground turkey taco meat! They are so easy to make, with just 15 minutes prep and simple, common ingredients. Get the recipe here.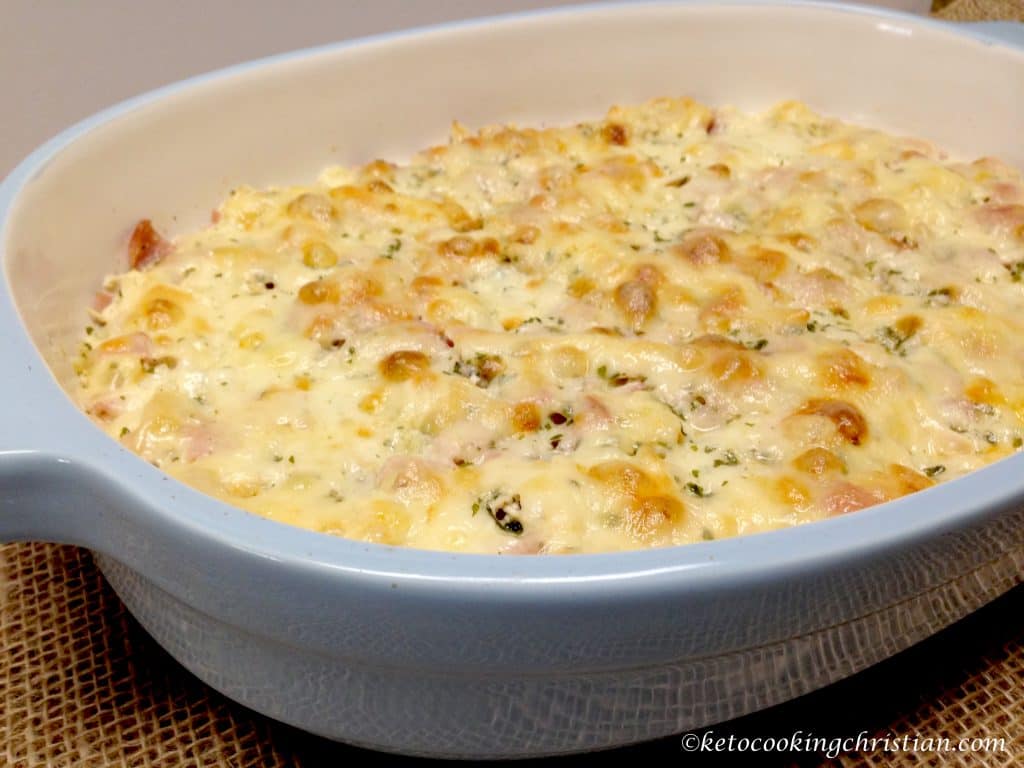 A great classic transformed into a casserole and packed with all the familiar flavors of Chicken Cordon Bleu! Get the recipe here.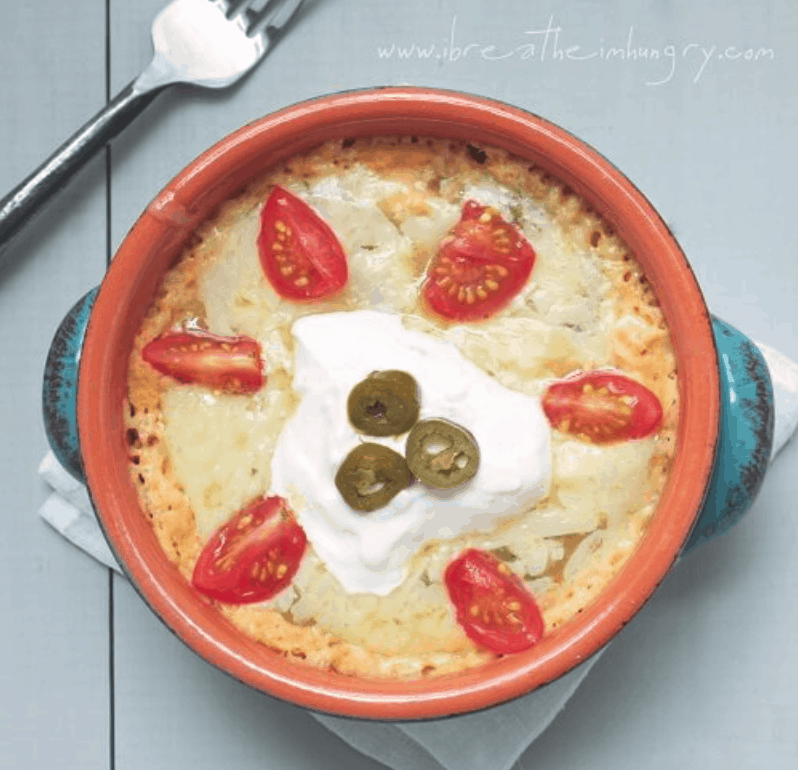 A low carb and gluten free cauliflower casserole recipe with a Mexican twist! Get the recipe here.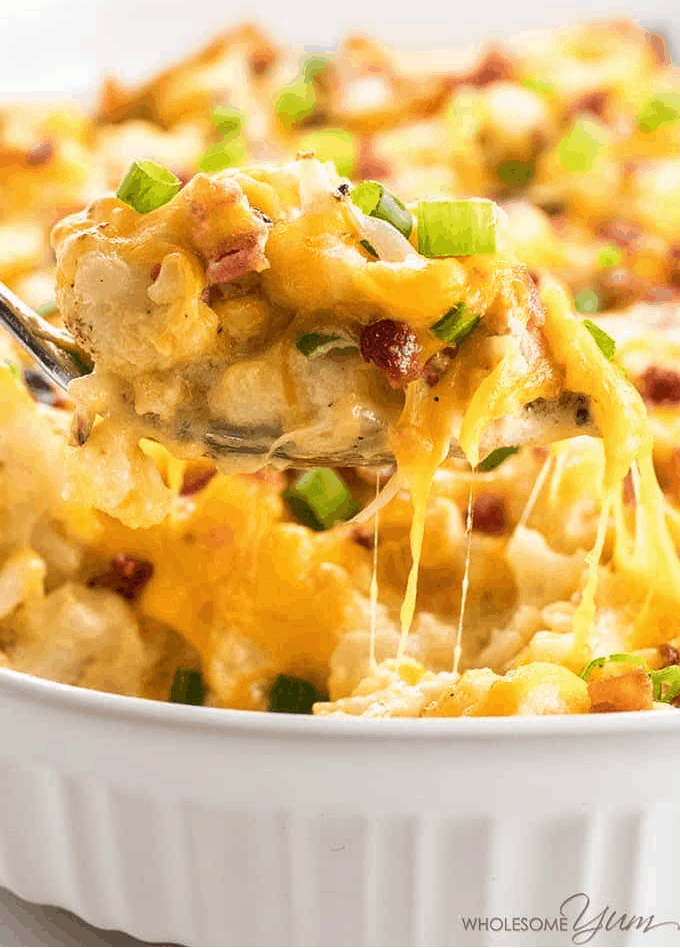 This cheesy loaded cauliflower casserole recipe needs just 10 minutes prep. All the flavors of a loaded baked potato, without the carbs. Easy & delicious! Get the recipe here.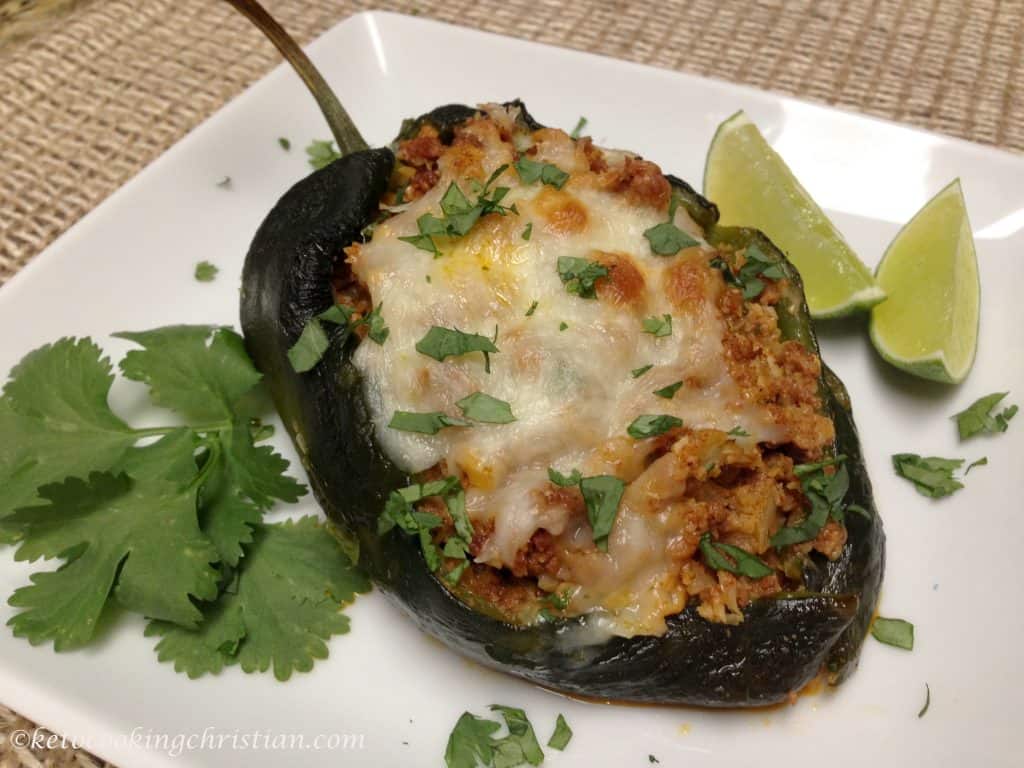 Roasted poblanos are stuffed with chorizo, cauliflower rice, creamy mascarpone cheese and topped off with mozzarella cheese. Get the recipe here.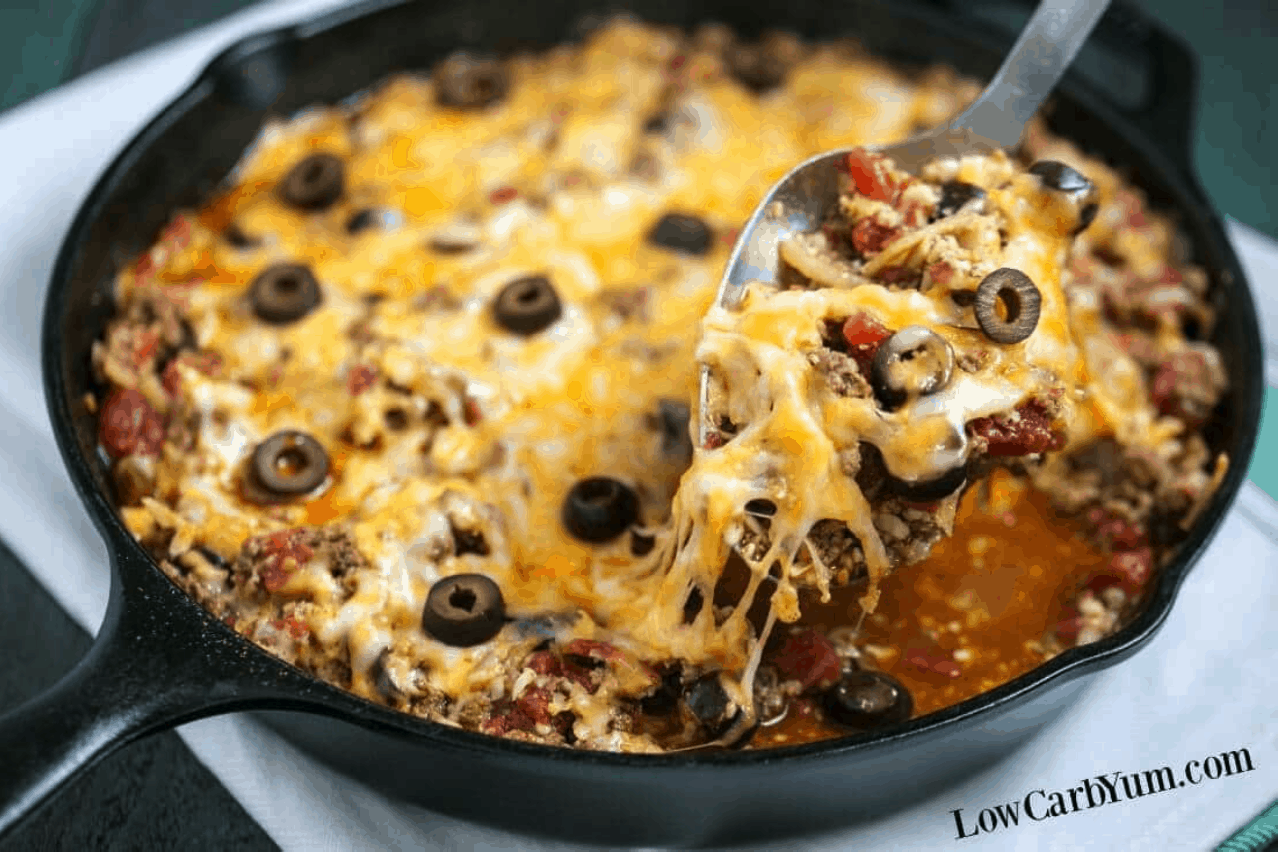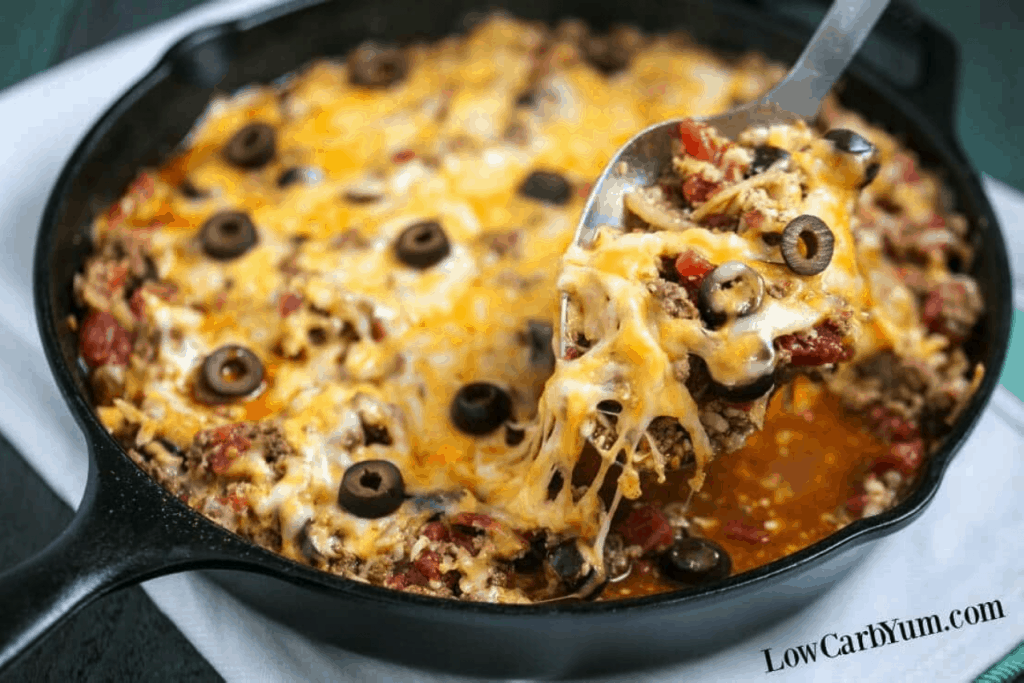 Enjoy this cheesy beef taco skillet recipe which doesn't require any high carb tortillas. It's an easy one pan low carb dish that cooks up quickly. Get the recipe here.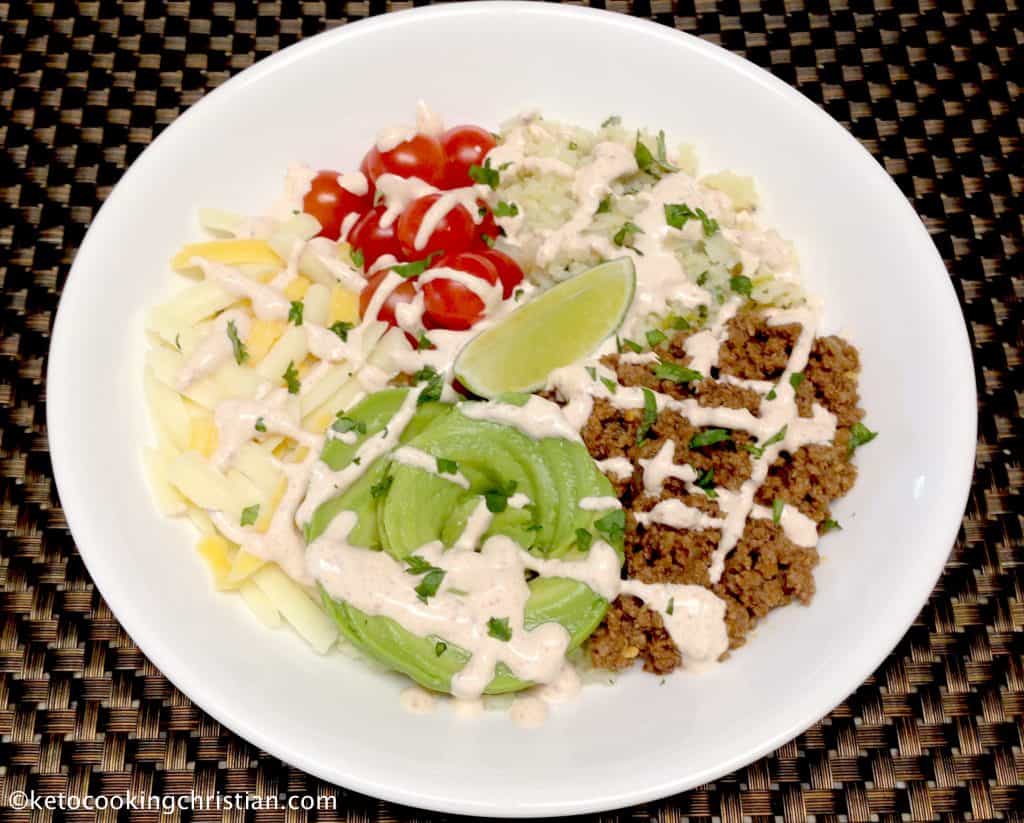 This is such a fun and delicious dish! Lime cilantro cauliflower rice , fresh juicy cherry tomatoes, homemade taco meat, quintessential healthy fat favorite avocado and shredded cheddar cheese all topped with a sour cream chipotle lime drizzle. Get the recipe here.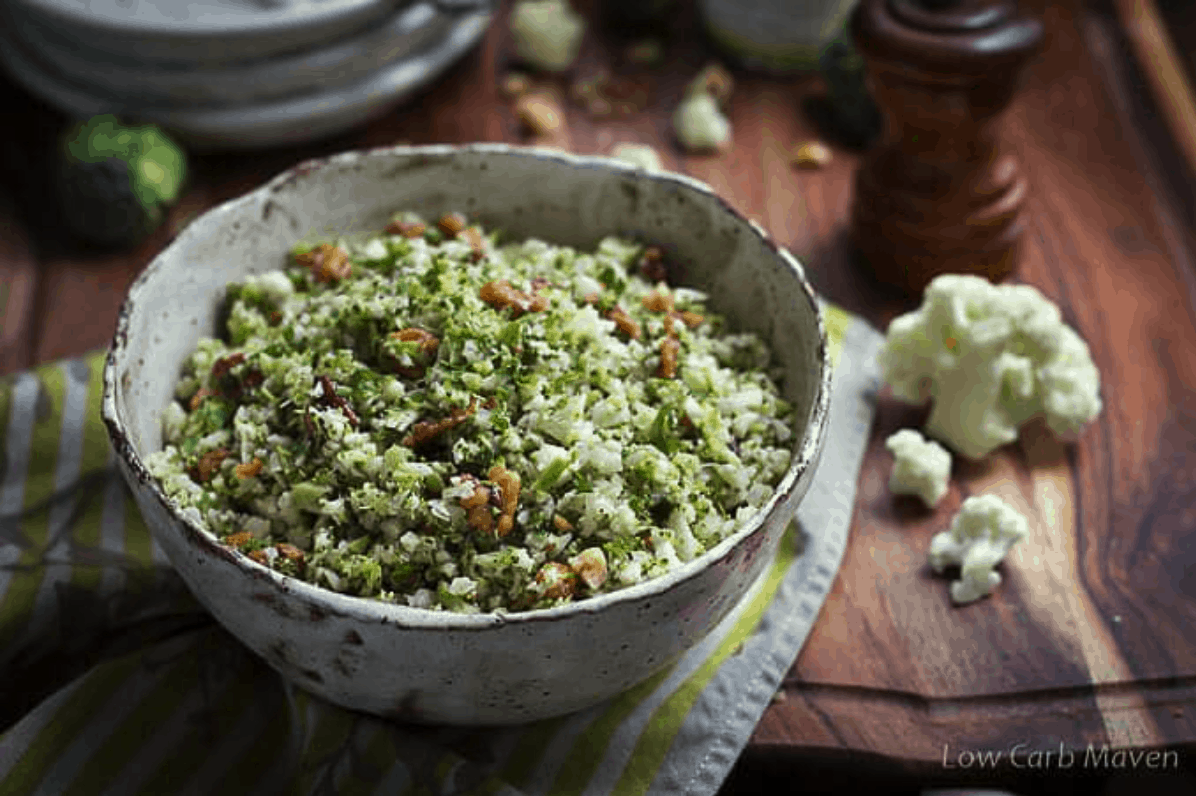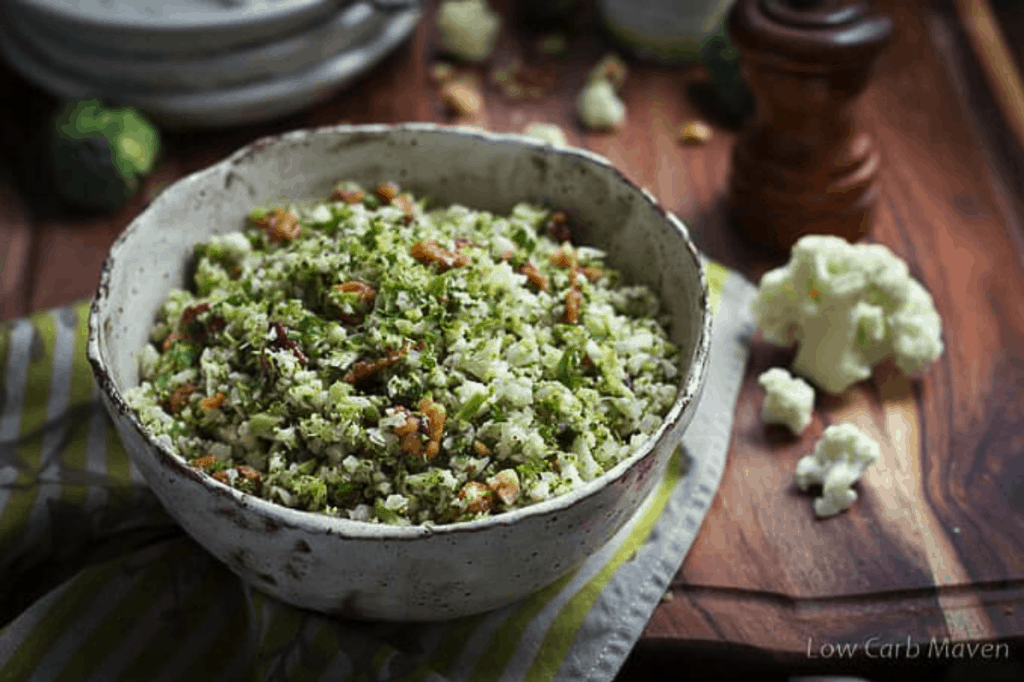 Riced Broccoli and Riced Cauliflower unite with toasted walnuts and a simple oil and vinegar dressing. A great low carb side dish. Get the recipe here.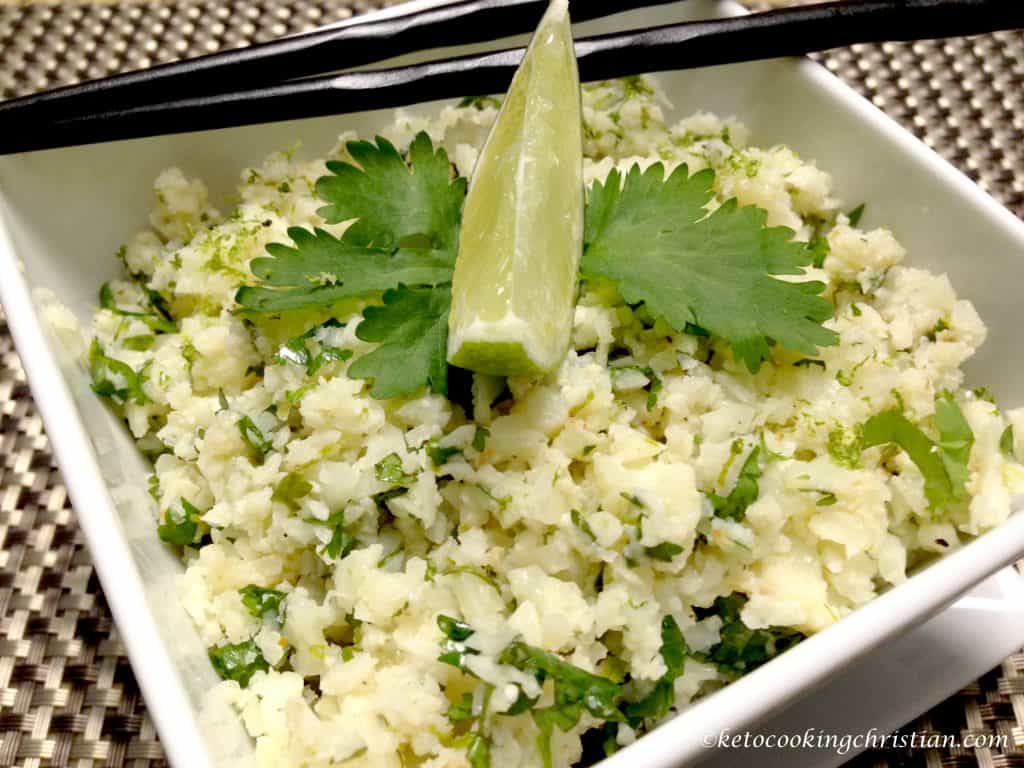 Cauliflower sautéed in grass-fed butter, chopped cilantro and a punch of lime makes this one tasty side dish! It's fresh and packed with flavor! Get the recipe here.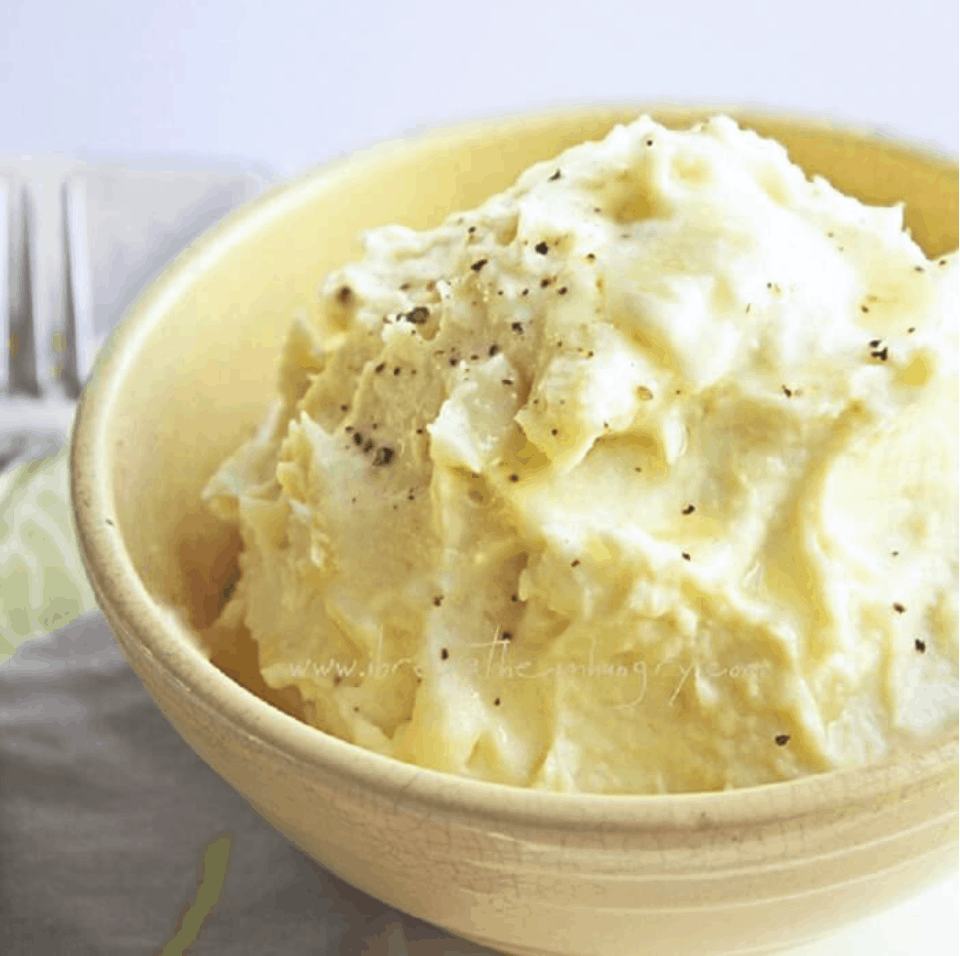 This Keto Cheesy Cauliflower Puree is so thick, creamy, and delicious, you'll never miss mashed potatoes again! Get the recipe here.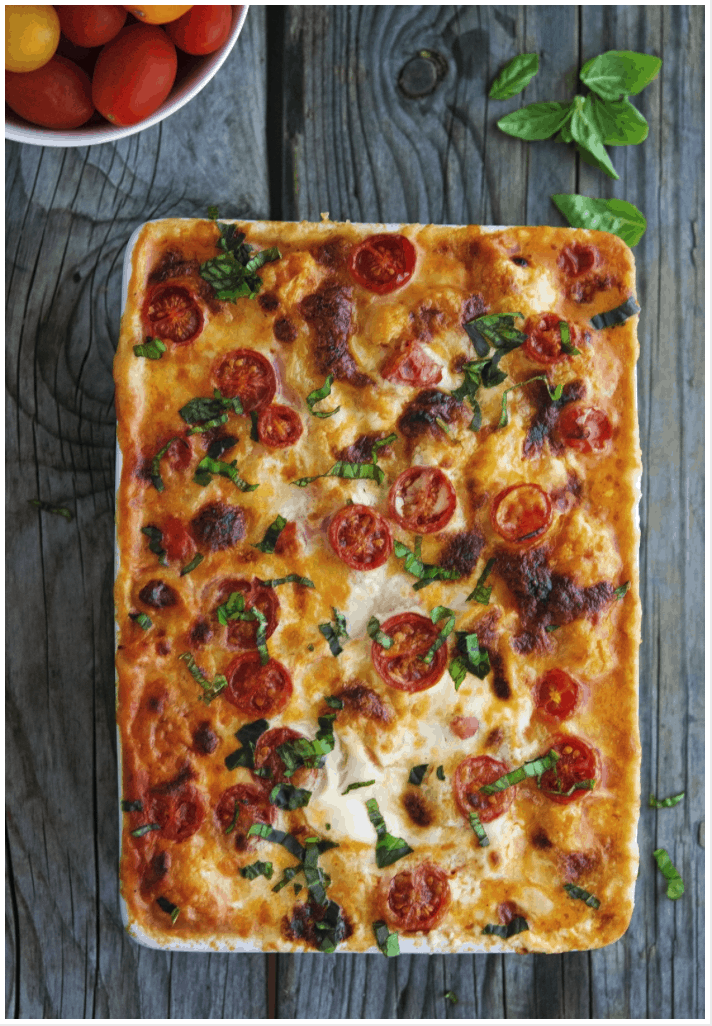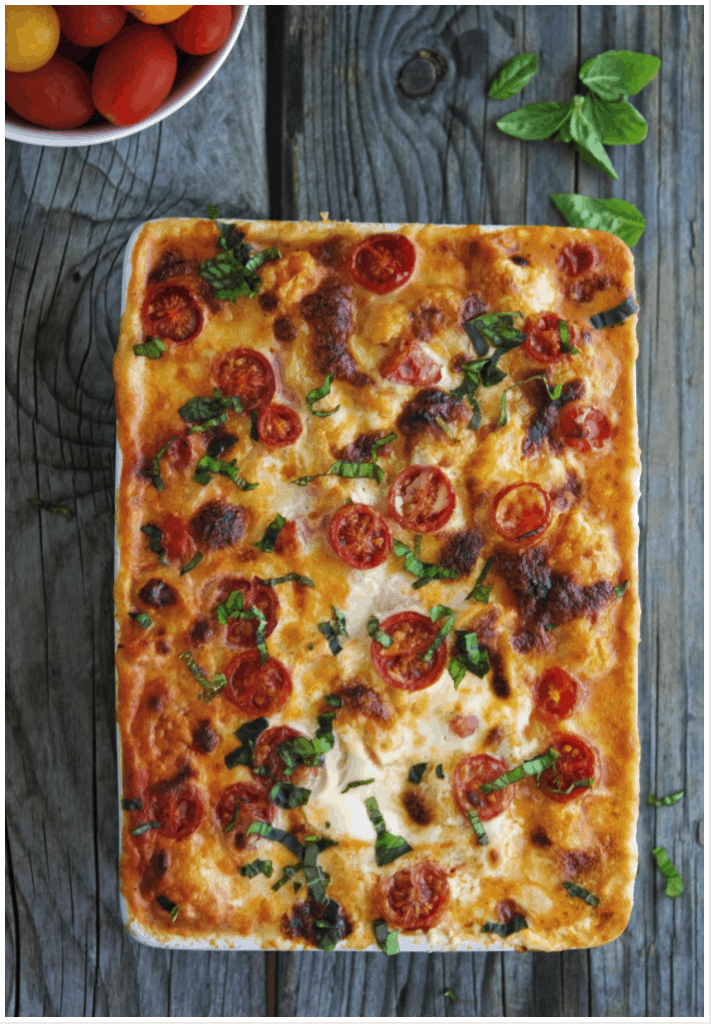 Caramelized cauliflower florets swim in a light tomato cream sauce. Gooey mozzarella melts in between pops of grape tomatoes and fresh basil. A golden crust forms on the top. Get the recipe here.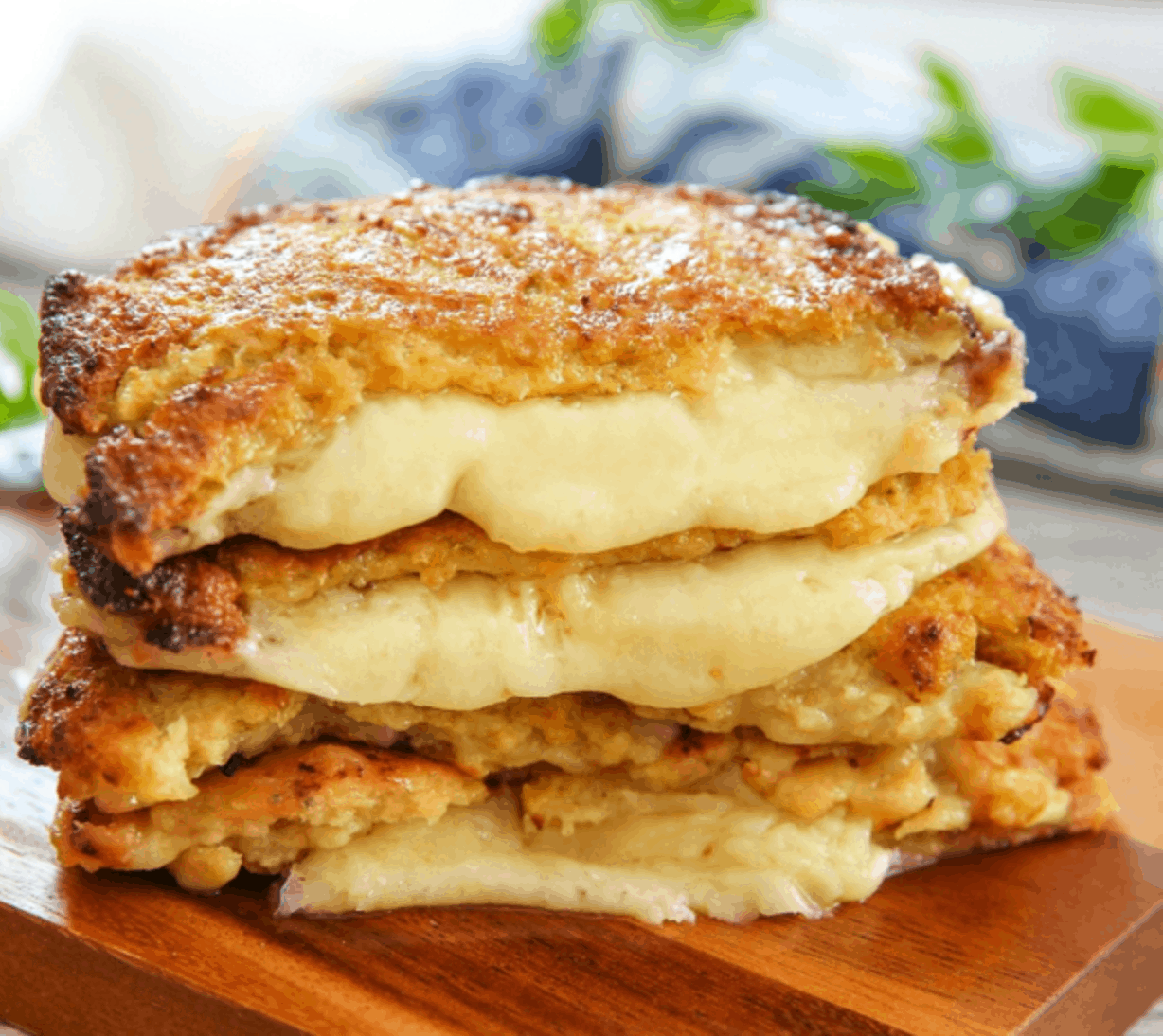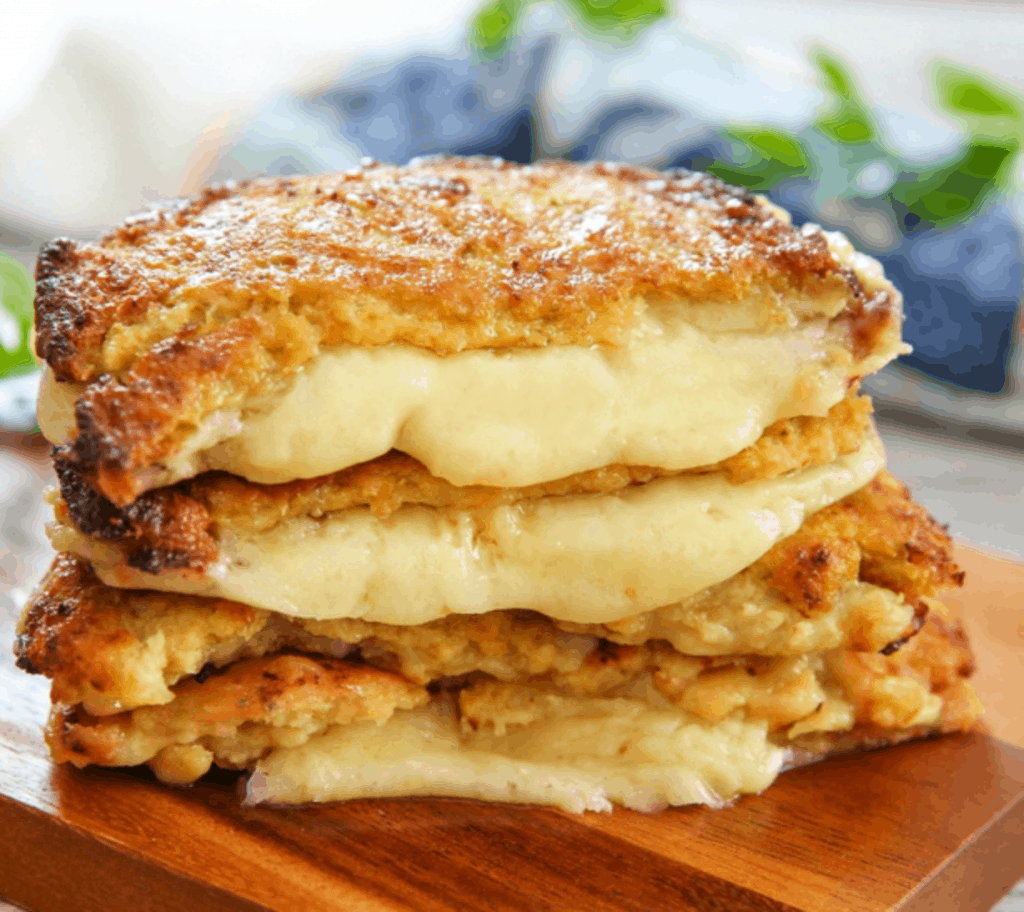 This is a great low carb solution that still allows you to enjoy a comforting grilled cheese sandwich. The bread is made out of cauliflower! Get the recipe here.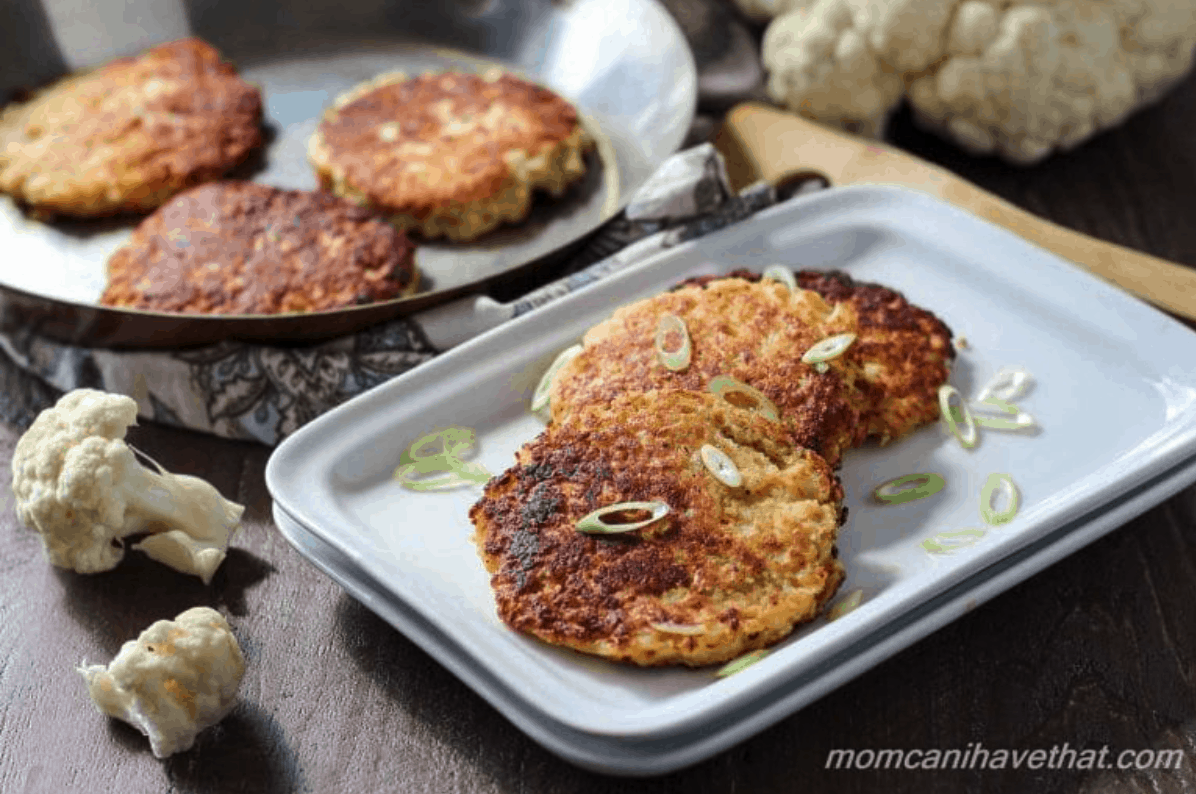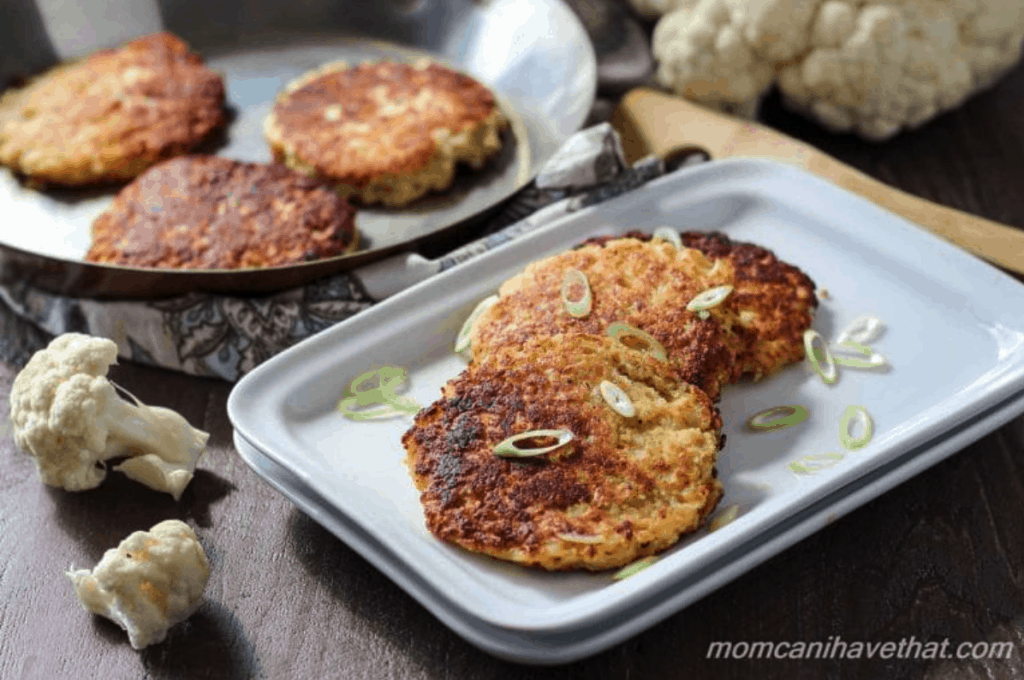 Low carb cauliflower hash browns are easy to make and very versatile – think base, snack or side. They also make the perfect low carb hash browns for ketogenic diets! You'll love this gluten-free recipe! Get the recipe here.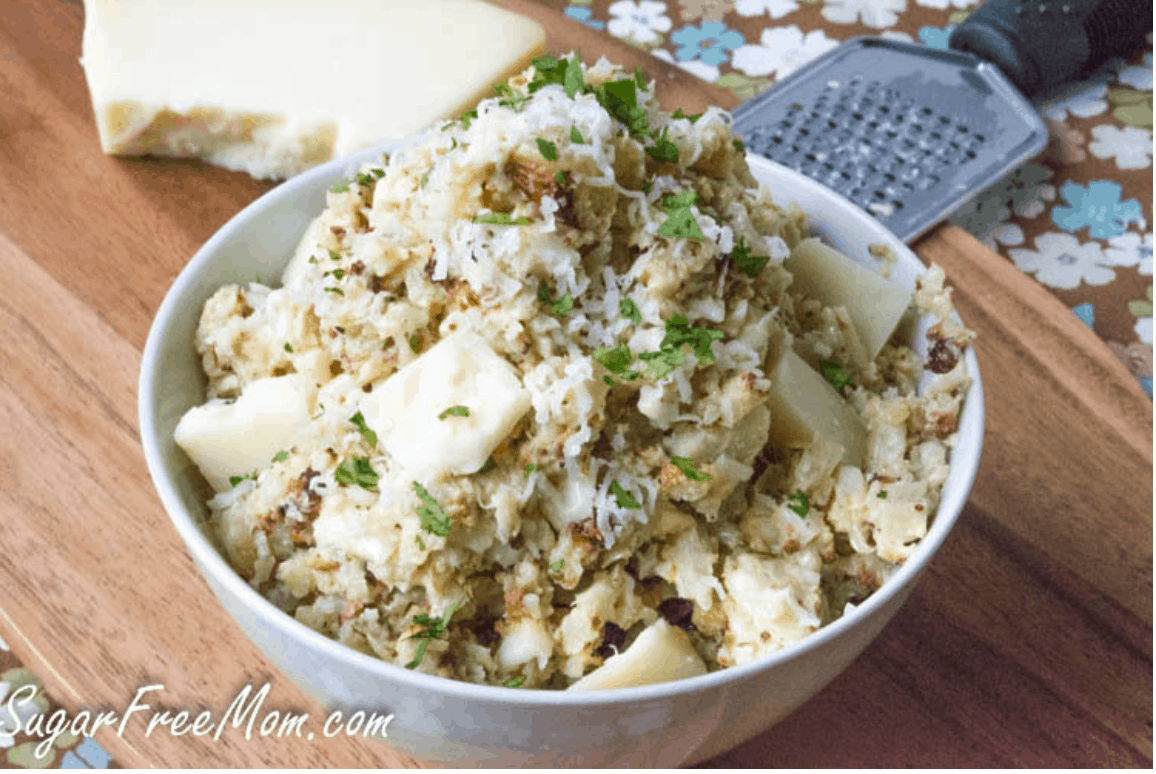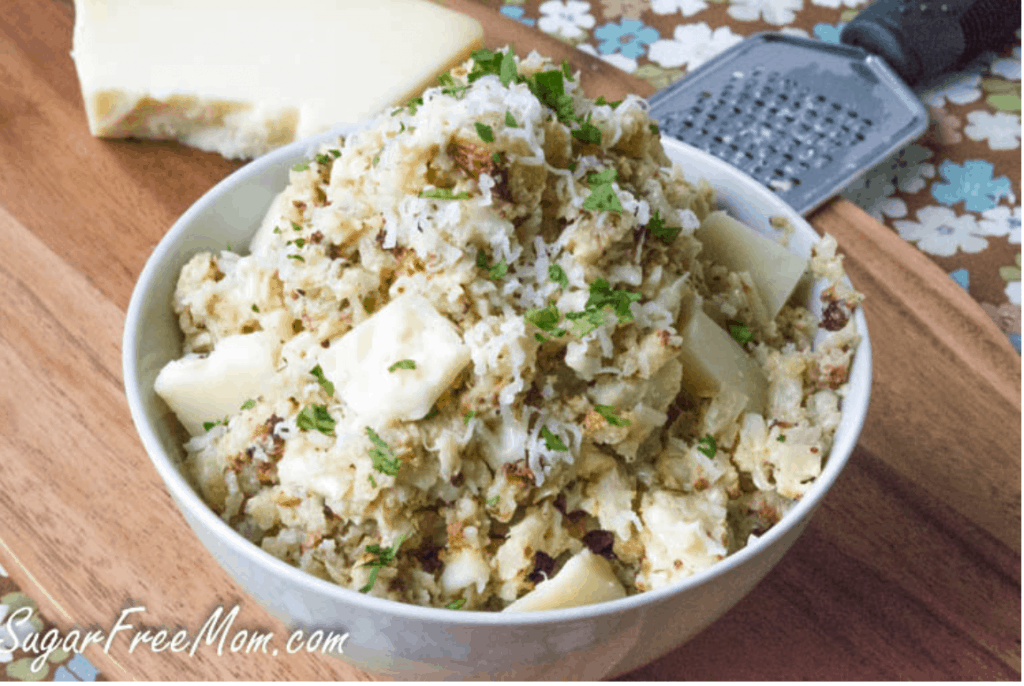 Roasting the cauliflower and garlic cloves makes this side have depth of flavor you really can't get otherwise. Adding some chunks and grated aged provolone throws this recipe into overdrive for your taste buds. Get the recipe here.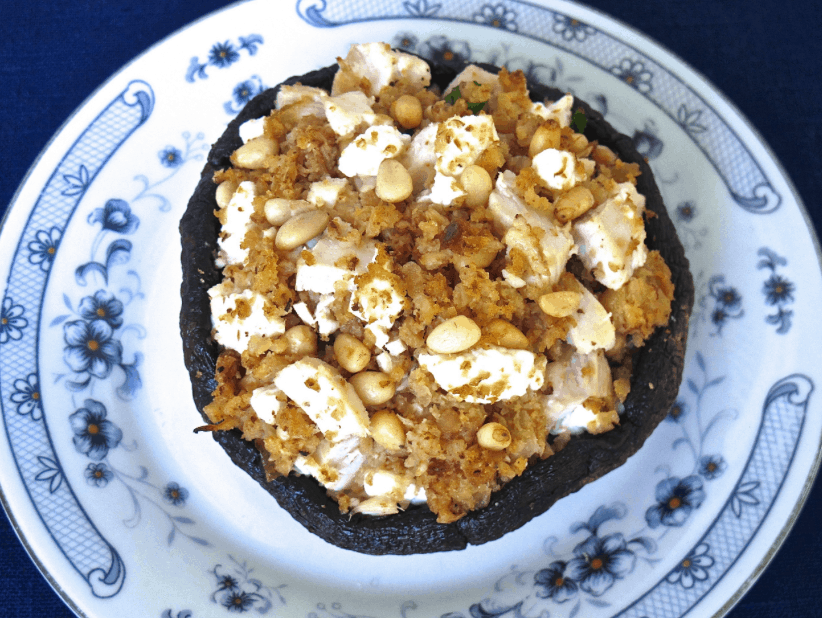 Cauliflower rice, pine nuts, portobello mushrooms and goat cheese. It's another natural for an easy and healthy gluten free one dish meal. Get the recipe here.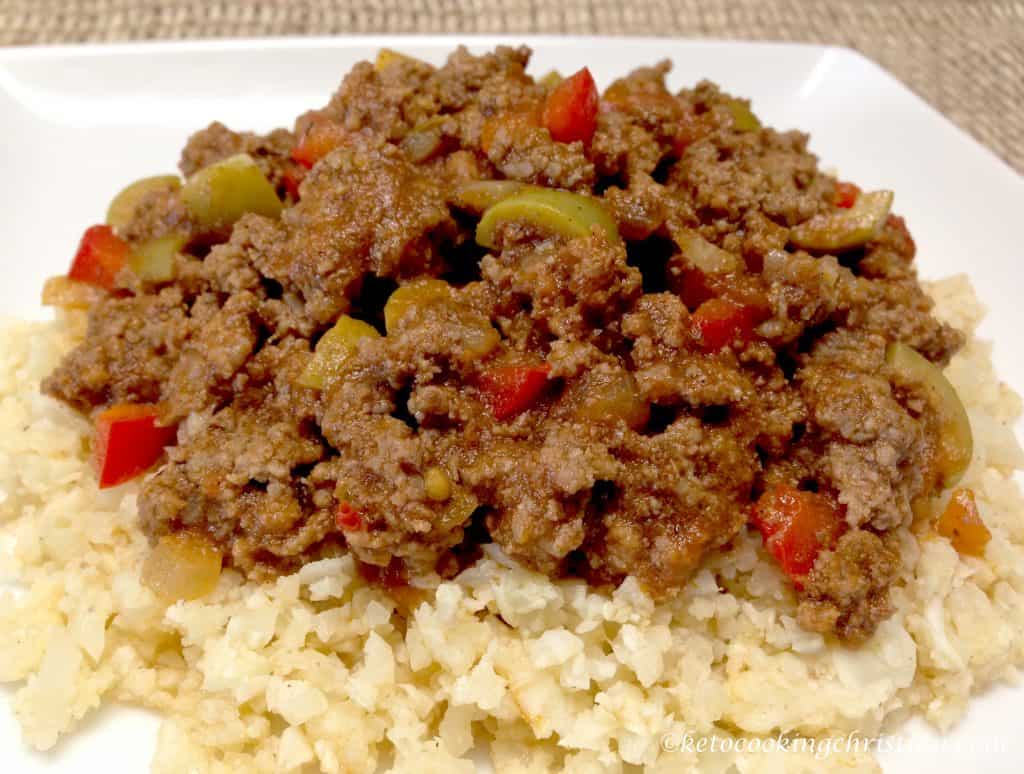 I gave my original recipe a low carb update and made it Keto friendly! This is such a simple dish to make and is loaded with great flavor! Get the recipe here.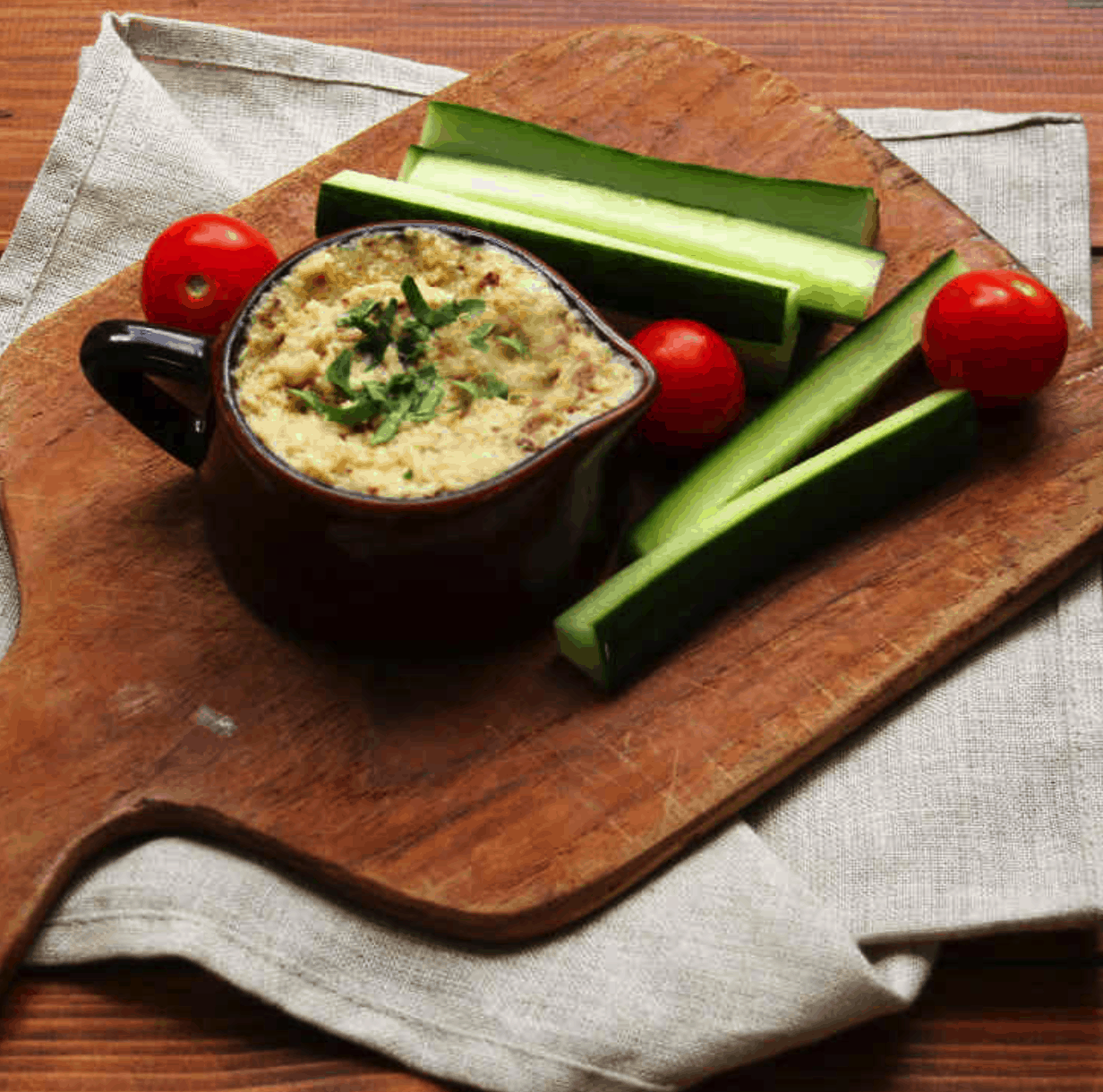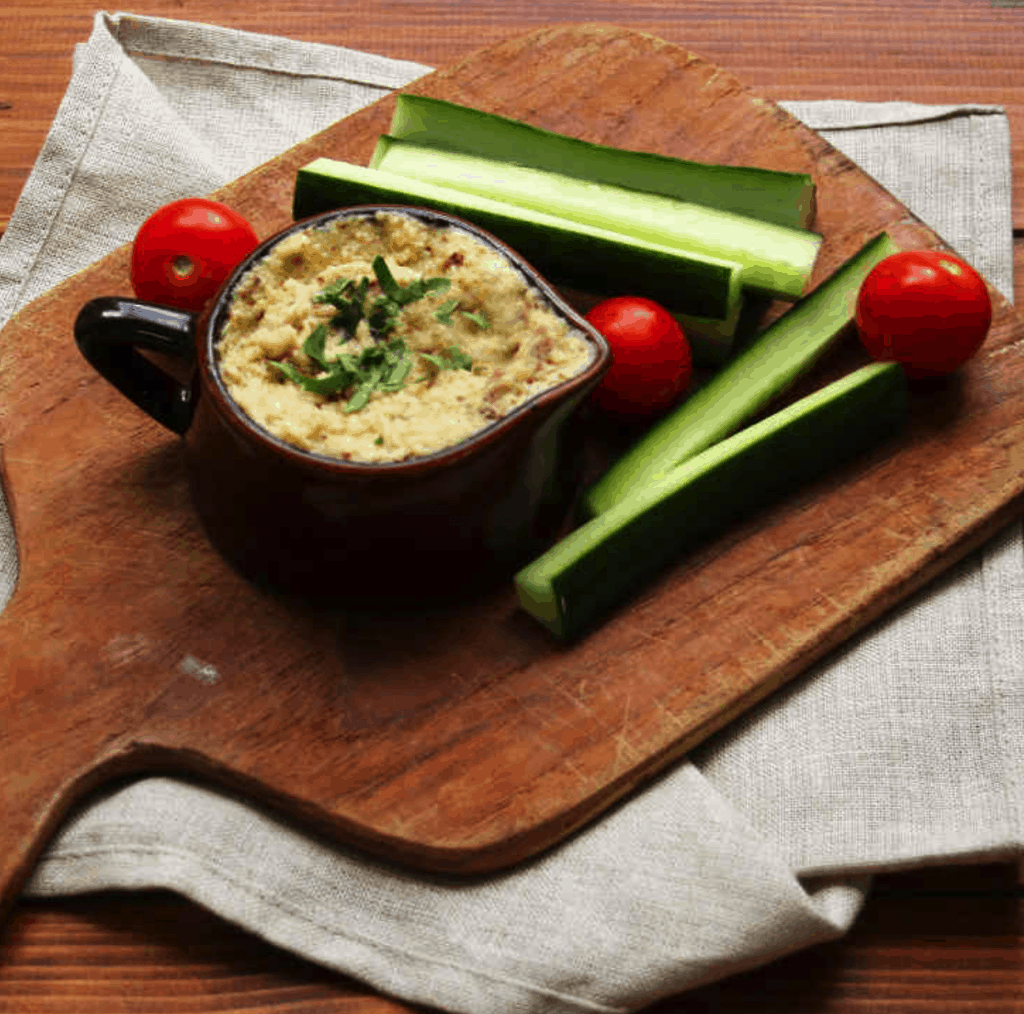 Find yourself in a snacking mood? Don't worry! You won't have to feel guilty when you snack on this easy and delicious keto cauliflower dip recipe. Not only is this dip nutrient-rich, but it's also packed with fiber so this is one snack that will actually fill you up. Get the recipe here.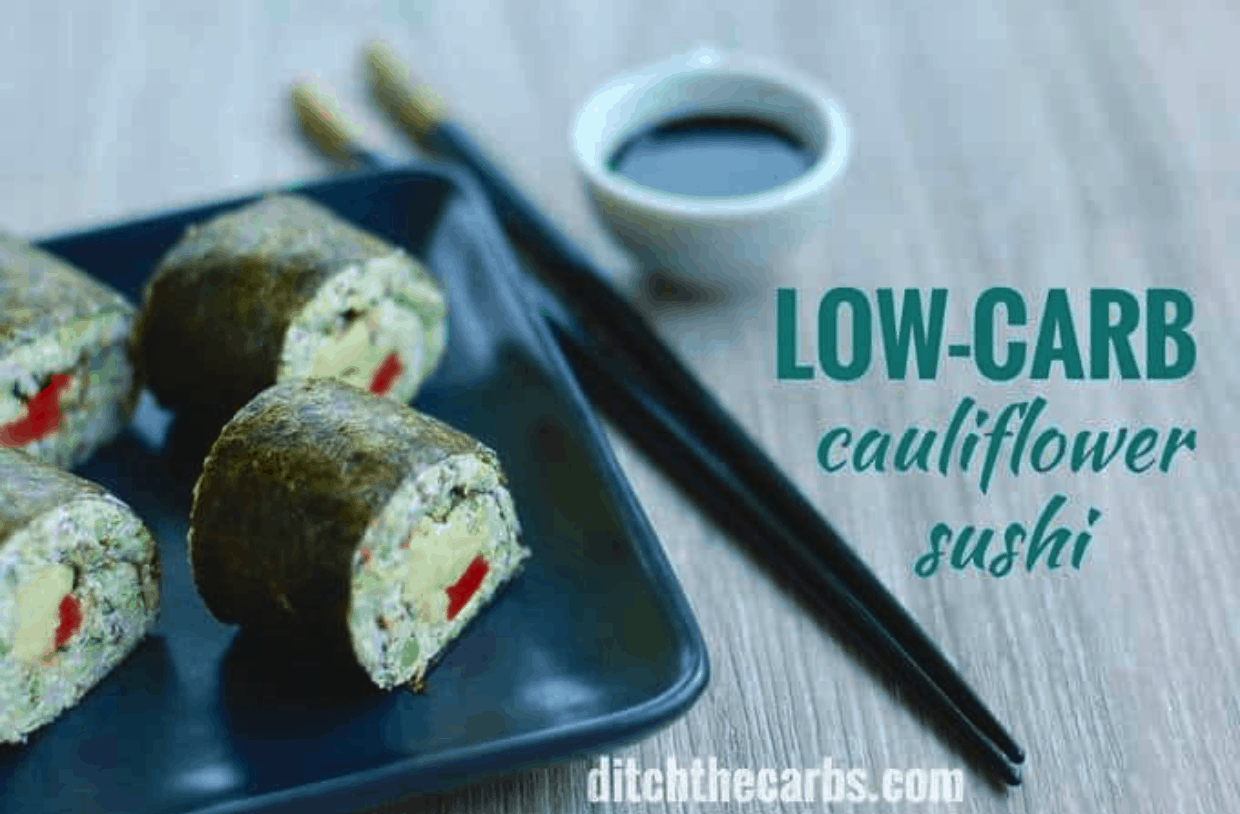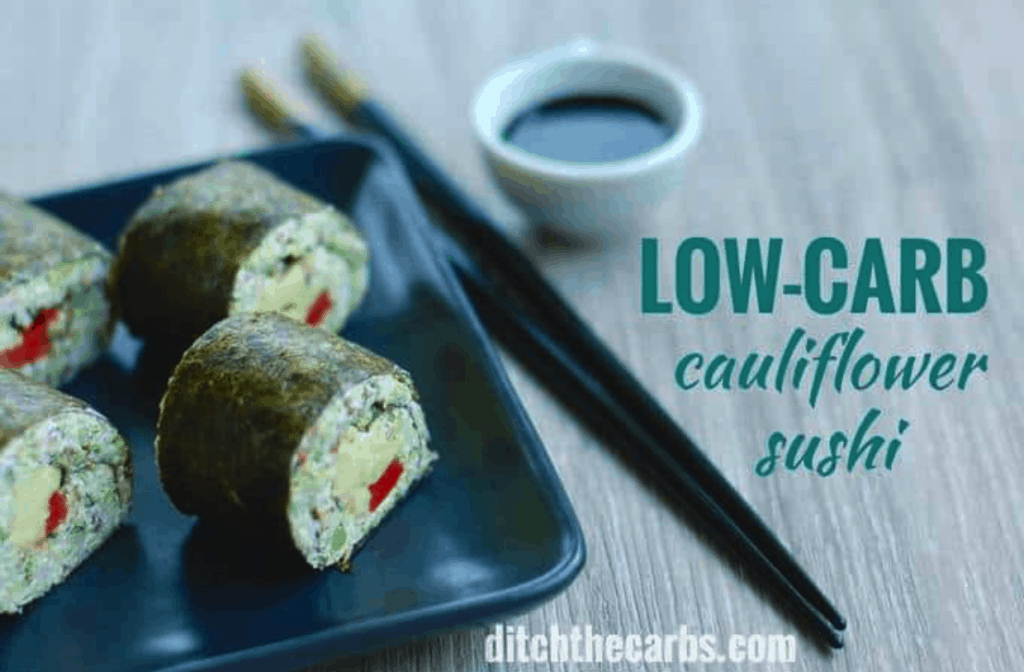 An easy and simple blender recipe for healthy low-carb cauliflower sushi. It is perfect for a healthy lunch for work or school. Low-carb sushi is an amazing nutritious snack. Get the recipe here.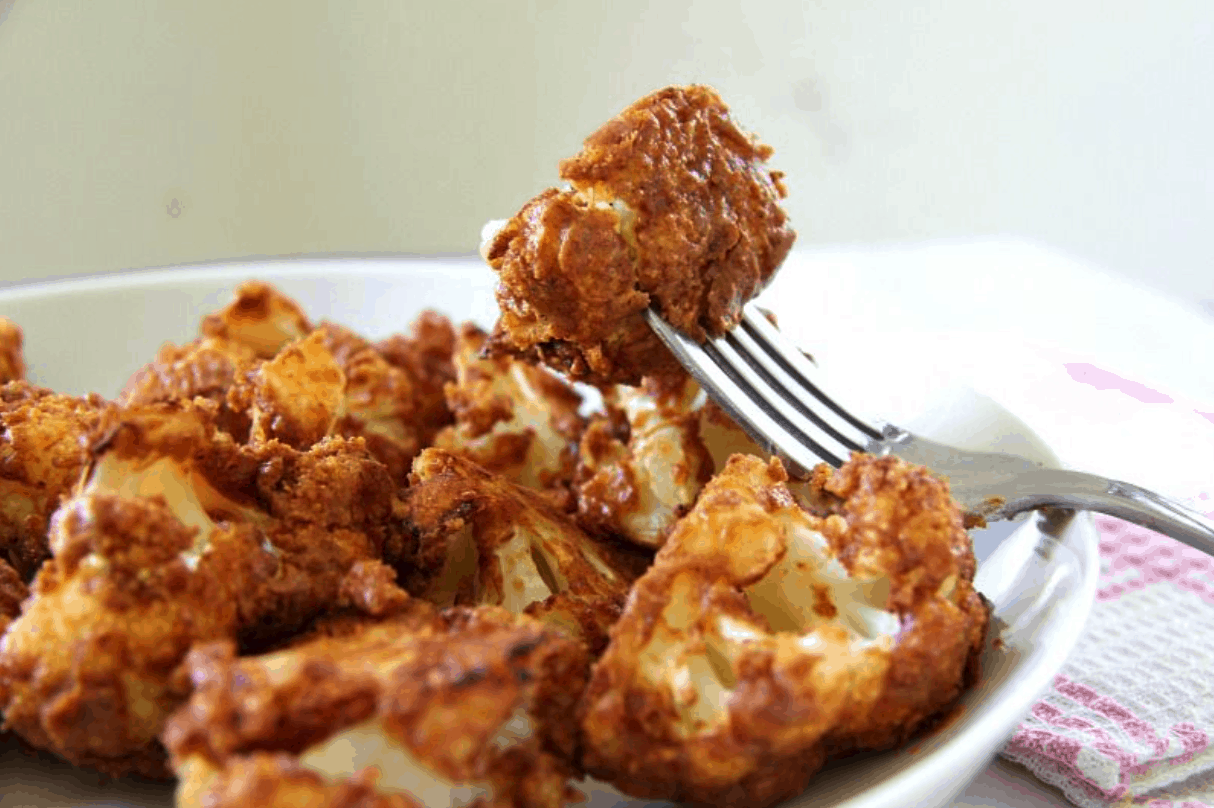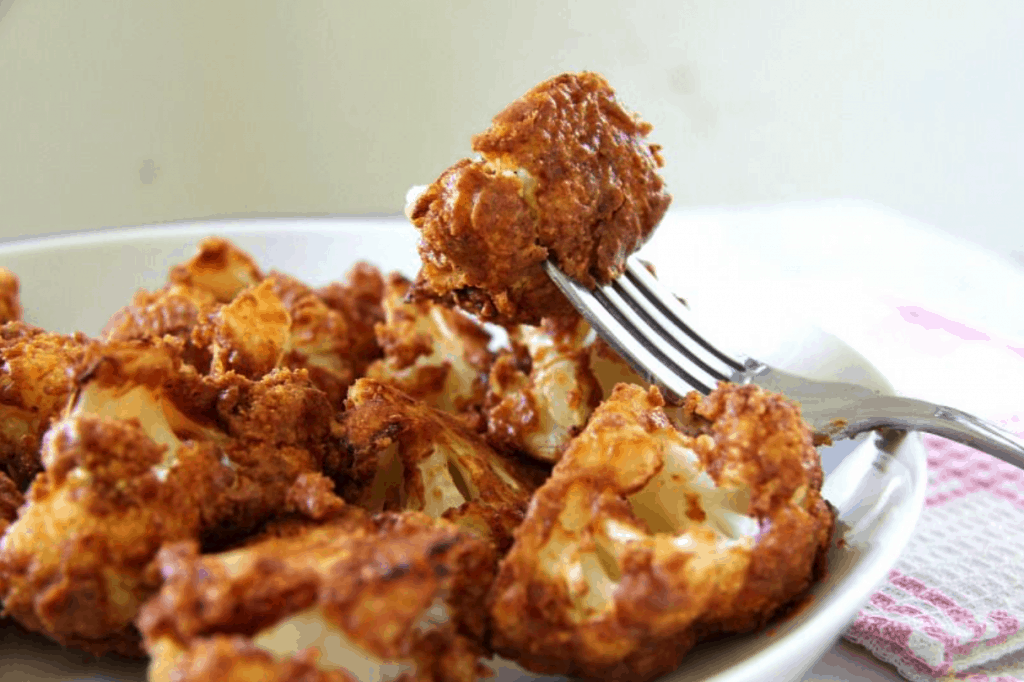 Cauliflower bites smothered in a spicy peanut butter sauce make a great snack. Get the recipe here.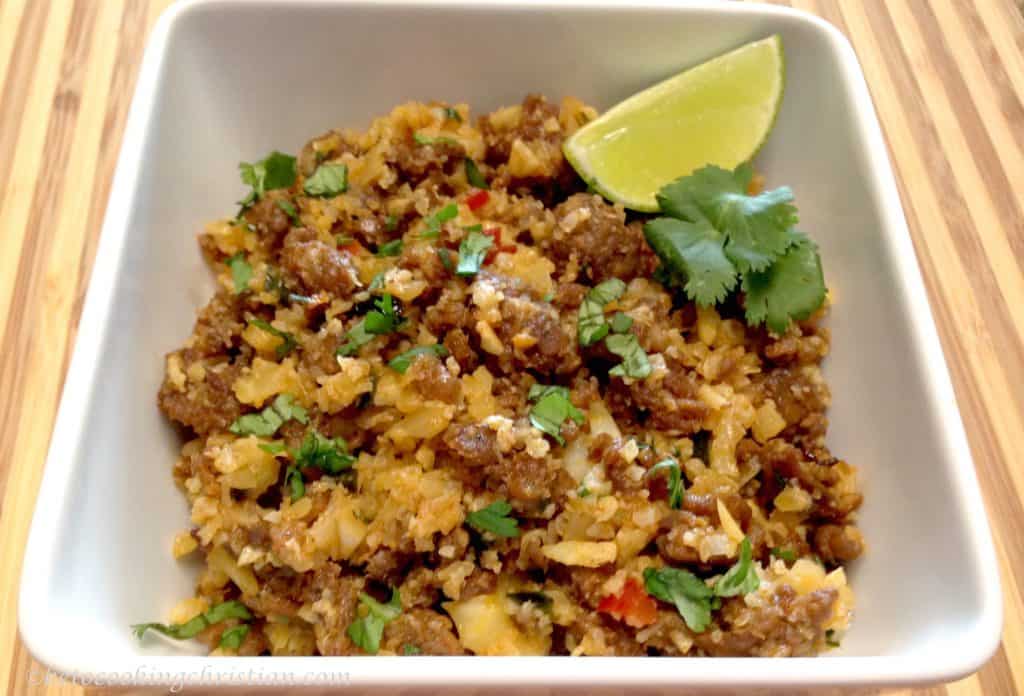 This is a great quick meal if you have some leftover (cooked) cauliflower rice and chorizo! It can be made and served in under 15 minutes! It's packed with flavor and promises to satisfy. Perfect for a week night when you need something fast! Get the recipe here.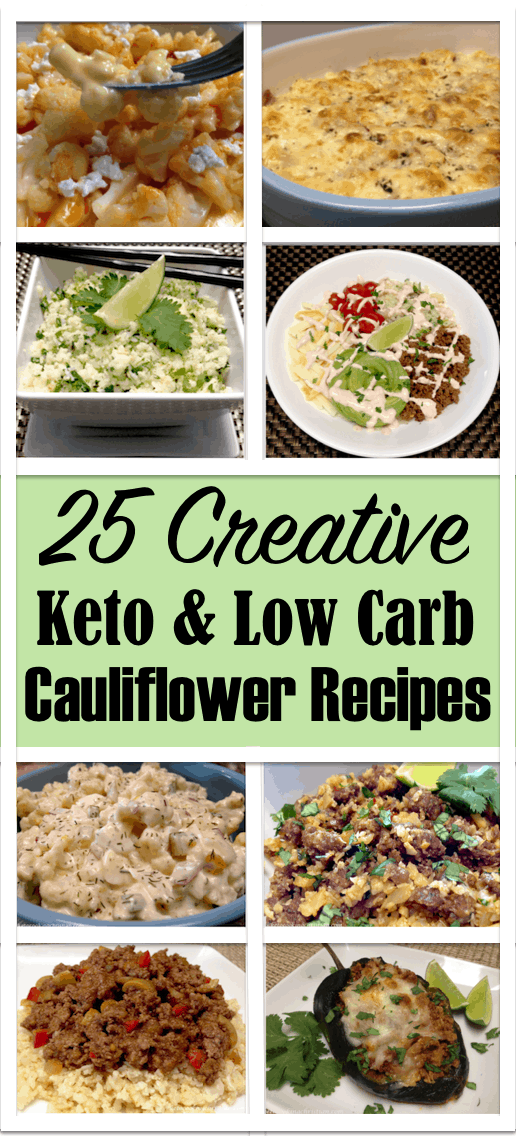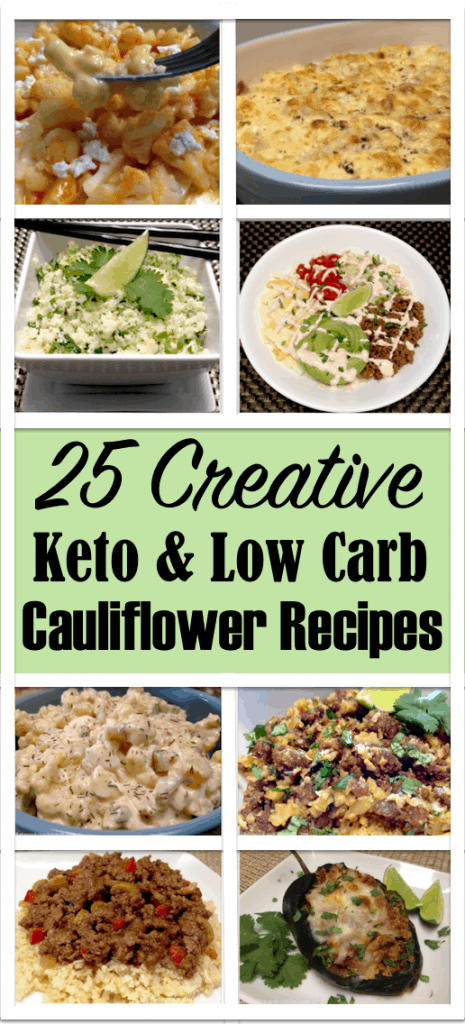 I hope you find these recipes helpful and are inspired to given them a try!
*All photos and recipes in this article are copyrighted by the original food blog author, listed under the title. Please click on the recipe photo to get the full written recipes with steps, which are the sole property of each respective website.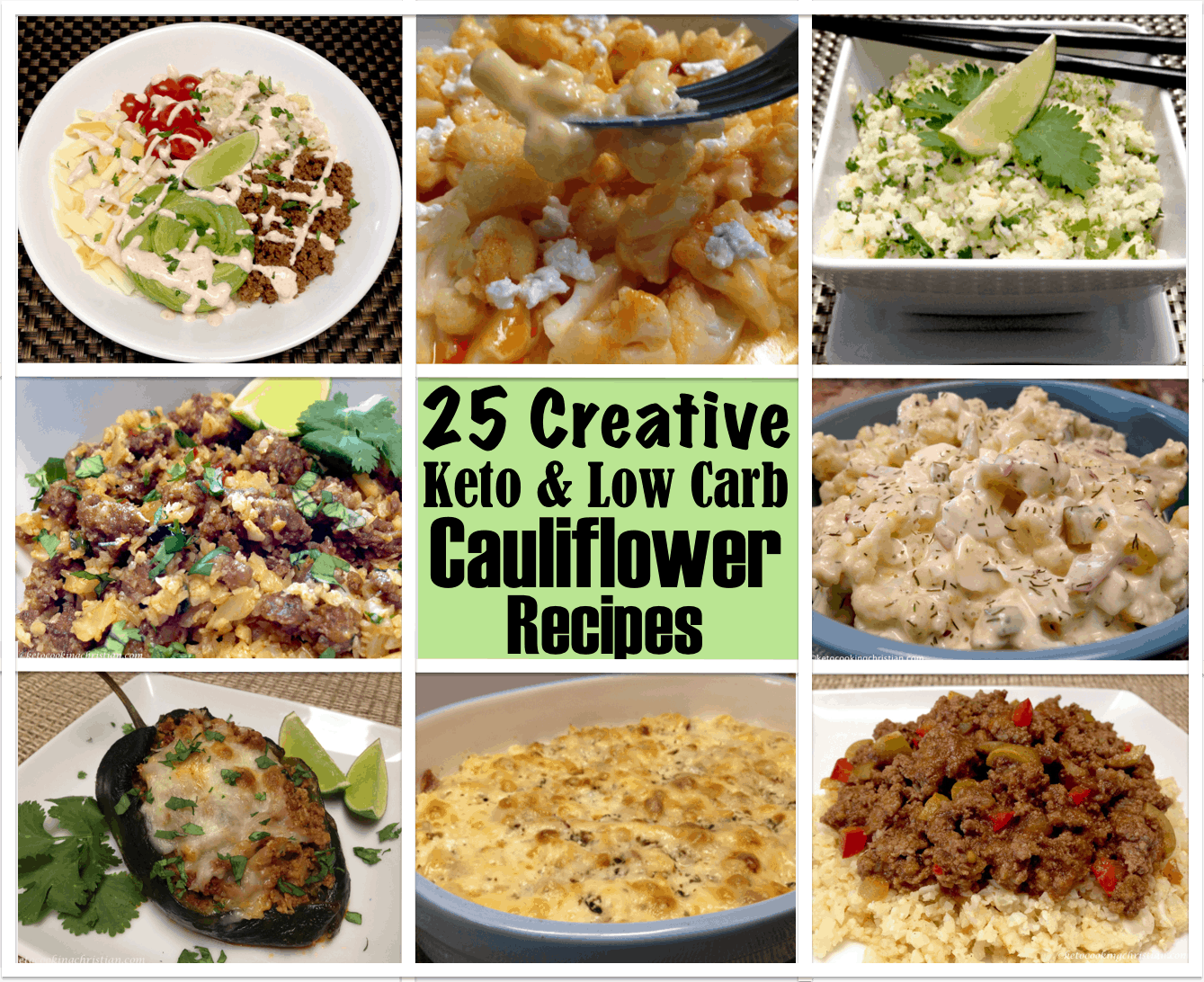 MORE KETO AND LOW CARB RECIPE ROUNDUPS…
35 Best Keto Ground Beef Recipes
30 Keto Dinners Made in 30 Minutes or Less
25 Keto Party Appetizer Recipes
25 Keto Salad Dressing Recipes
50 Keto Ice Cream, Popsicles & Frozen Treats
25 Best Keto Side Dish Recipes
25 Most Decadent Keto Desserts
25 Best Keto and Low Carb Instant Pot Recipes
25 Best Keto and Low Carb Pumpkin Recipes
25 Keto and Low Carb Breakfast Recipes