Pumpkin is one of the most popular flavors of fall! There many different ways of using pumpkin in Keto and Low Carb recipes. This is a collection of over 40 of the best Keto Pumpkin recipes to inspire you!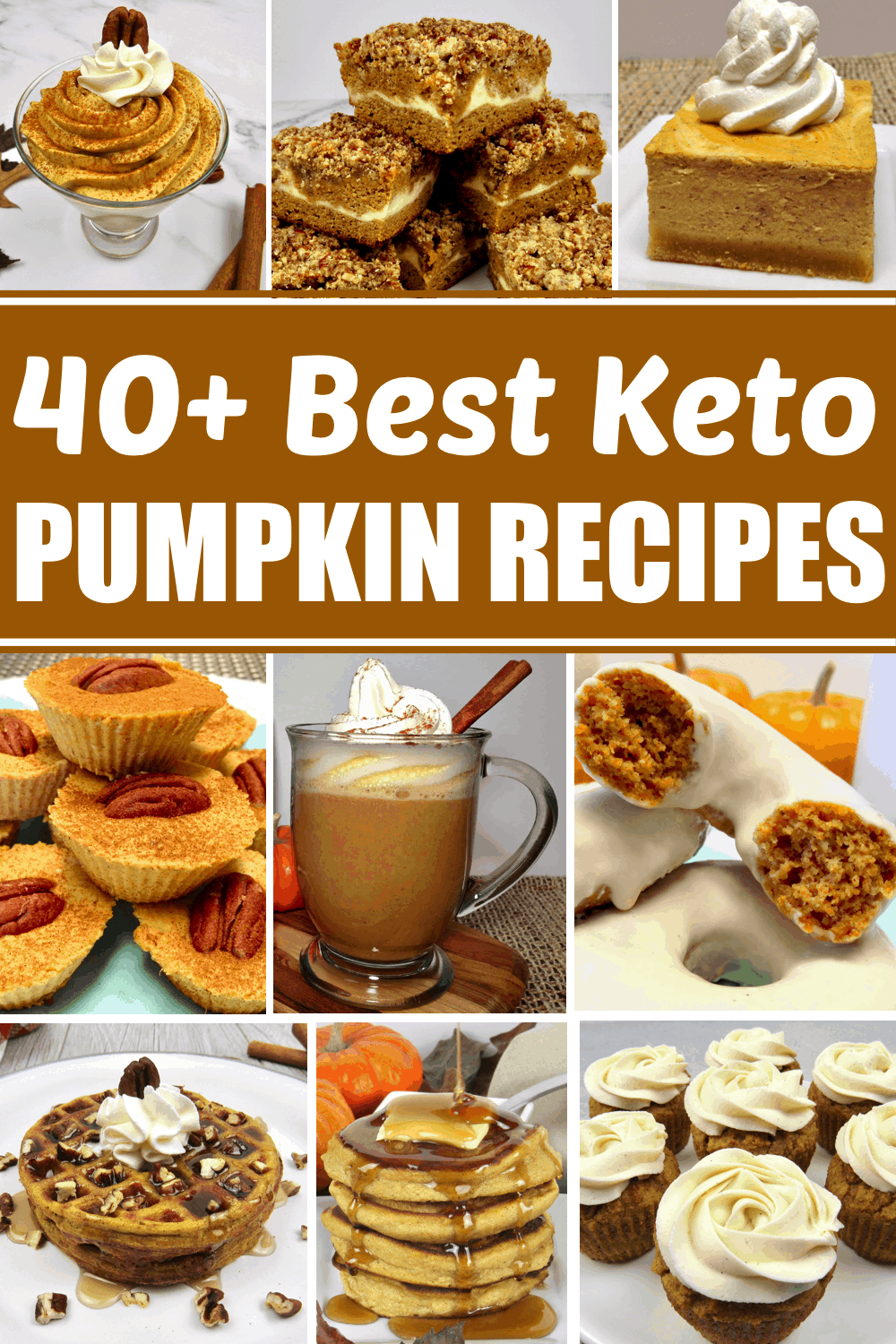 This post may contain Amazon or other affiliate links. As an Amazon Associate I earn from qualifying purchases, through links in this post. See my Disclosure.
One of my favorite parts of fall is all the pumpkin recipes we can enjoy! If you're new to Keto, you might be thinking "Can I eat pumpkin on a Keto diet?" and the answer is absolutely! Pumpkin is perfectly fine for both a Low Carb and Keto diet.
Pumpkin also has some great health benefits and is high in Vitamin A, C and Antioxidants, you can read more about them in this article!
How Many Carbs in Pumpkin? There are 7g net carbs in 1/2 cup of canned pumpkin puree. Now that might sound like a lot, but consider that many of these will use that amount for the entire recipe, so the carbs are split amongst anywhere from 6-10 servings. So the impact on carbs is really minimal!
Many of these recipes also use Pumpkin Pie Spice, which is much lower in carbs and really adds great flavor!
There are so many Low Carb and Gluten-Free ways to prepare recipes with pumpkin, from traditional pumpkin pie, pumpkin spiced bulletproof coffee, pumpkin bars, pumpkin pancakes, pumpkin coffee cake, pumpkin chaffles and even pumpkin fat bombs!
This is a collection of over 40 of the best Keto pumpkin recipes that are easy to make and absolutely delicious!
I hope these easy Keto Pumpkin recipes have inspired you!
*All photos and recipes in this article are copyrighted by the original food blog author, listed under the title. Please click on the "get recipe" button to get the full written recipes with steps, which are the sole property of each respective website.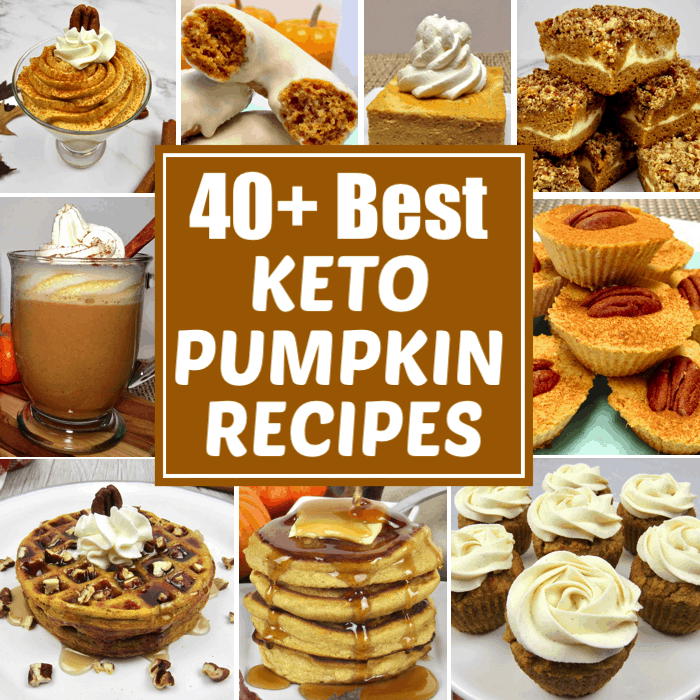 MORE KETO AND LOW CARB RECIPE ROUNDUPS…
50+ Best Keto Thanksgiving Recipes
35 Best Keto Ground Beef Recipes
25 Keto Party Appetizer Recipes
25 Keto Salad Dressing Recipes
50 Keto Ice Cream, Popsicles & Frozen Treats
50 Best Keto Side Dish Recipes
25 Most Decadent Keto Desserts
25 Best Keto and Low Carb Instant Pot Recipes
25 Keto and Low Carb Breakfast Recipes