This post may contain affiliate links, see my Affiliates Disclosure.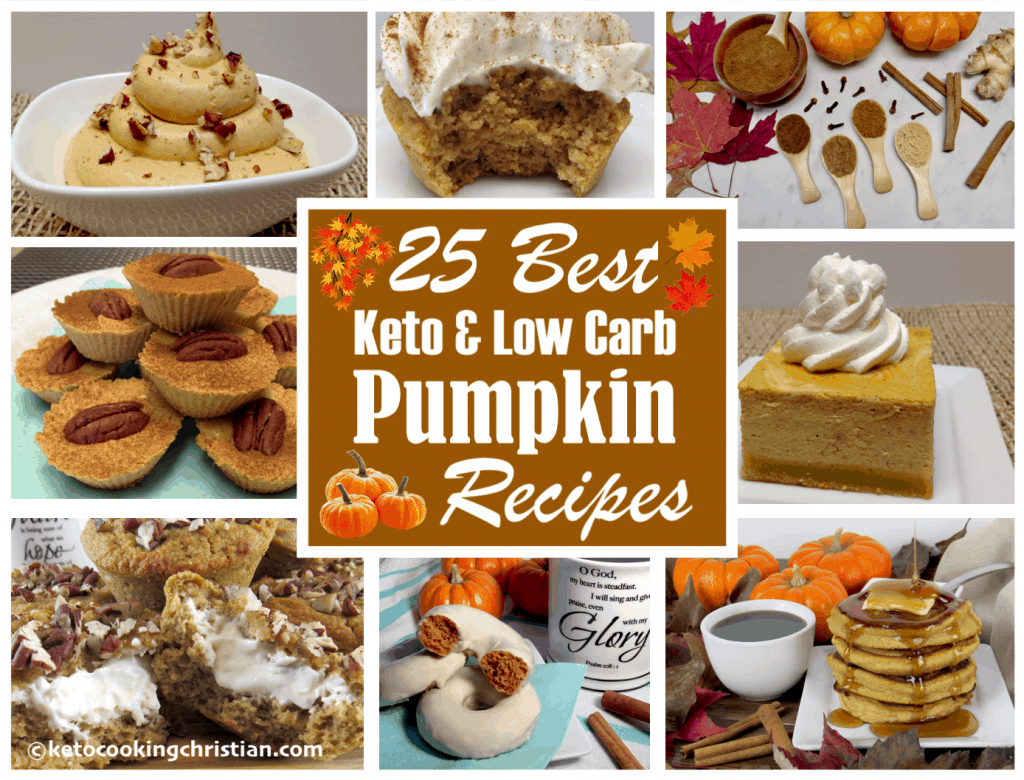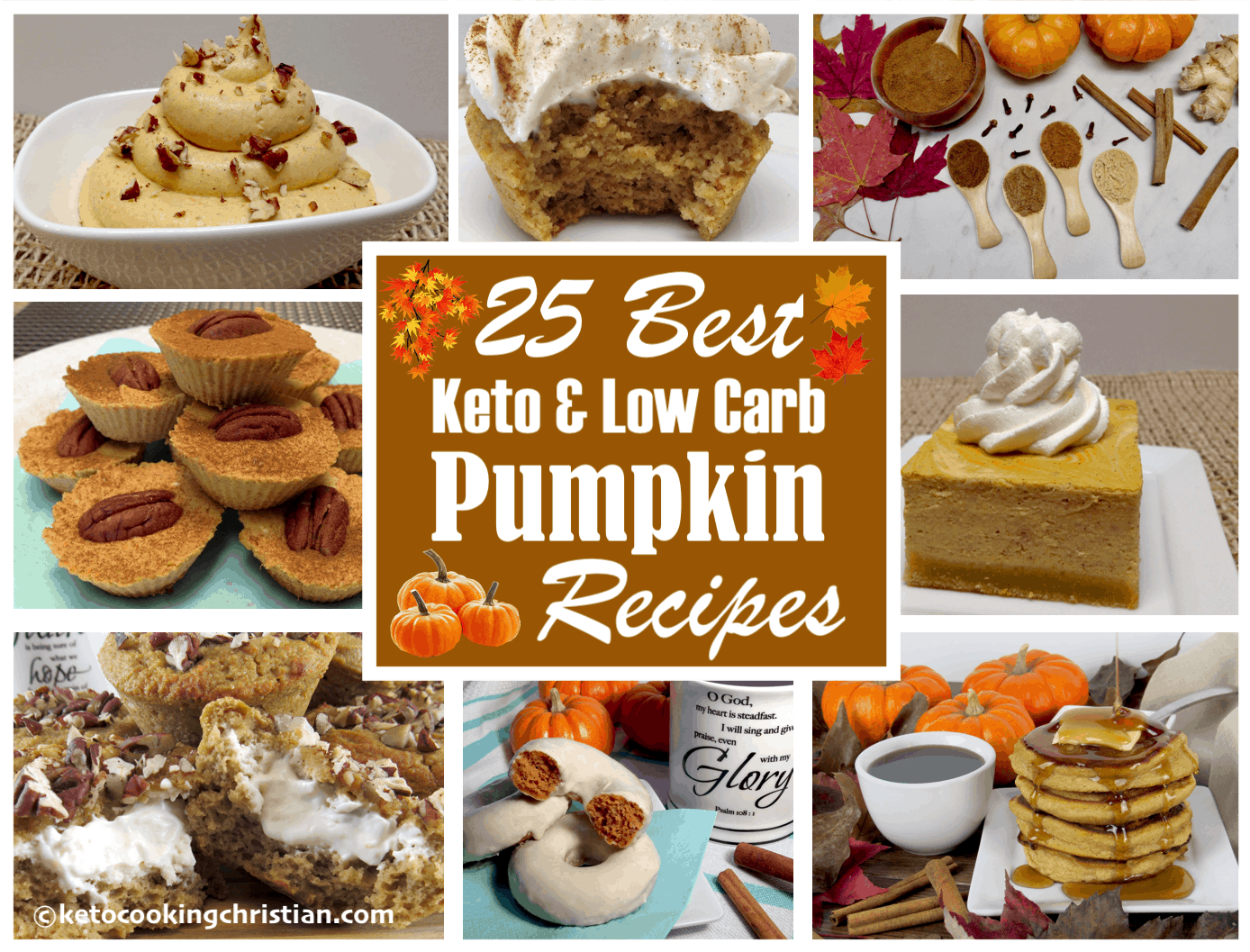 If you like pumpkin, you are in for a real treat with this collection of 25 pumpkin recipes that are low carb and Keto friendly! This is a great variety, from sweet to savory, of all things pumpkin. Give these a try this season and you won't be disappointed!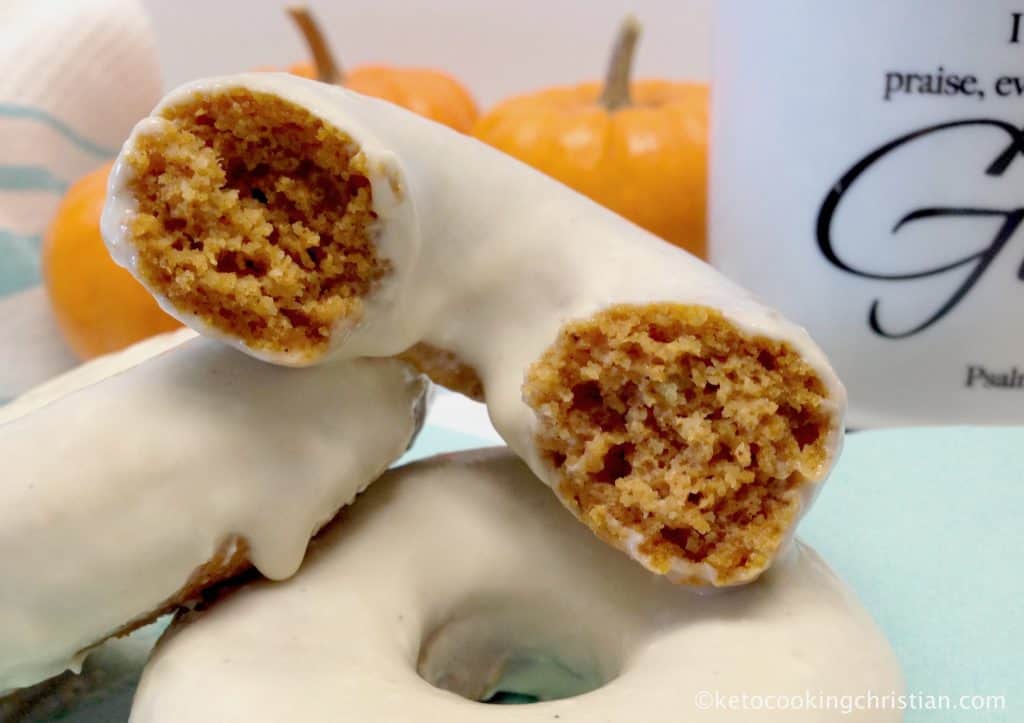 The texture in these Pumpkin Donuts are spot on! They are so close to the real thing, you will feel like you're cheating. Dipping them in a maple cream cheese glaze, brings these to a new level of decadence! They are incredibly easy to make and promise to satisfy your craving for donuts! Get the recipe here.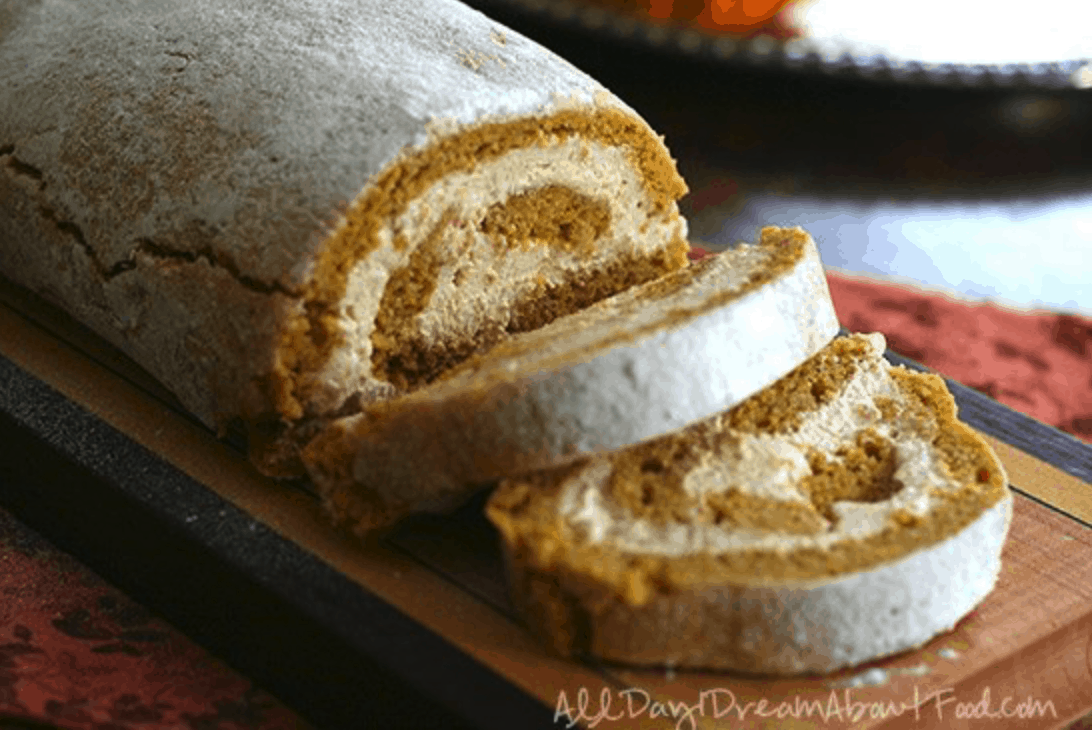 Light and airy, this low carb pumpkin cake roll is a delicious fall dessert. With only 3g net carbs per serving, it's a perfect grain-free, keto treat! Get the recipe here.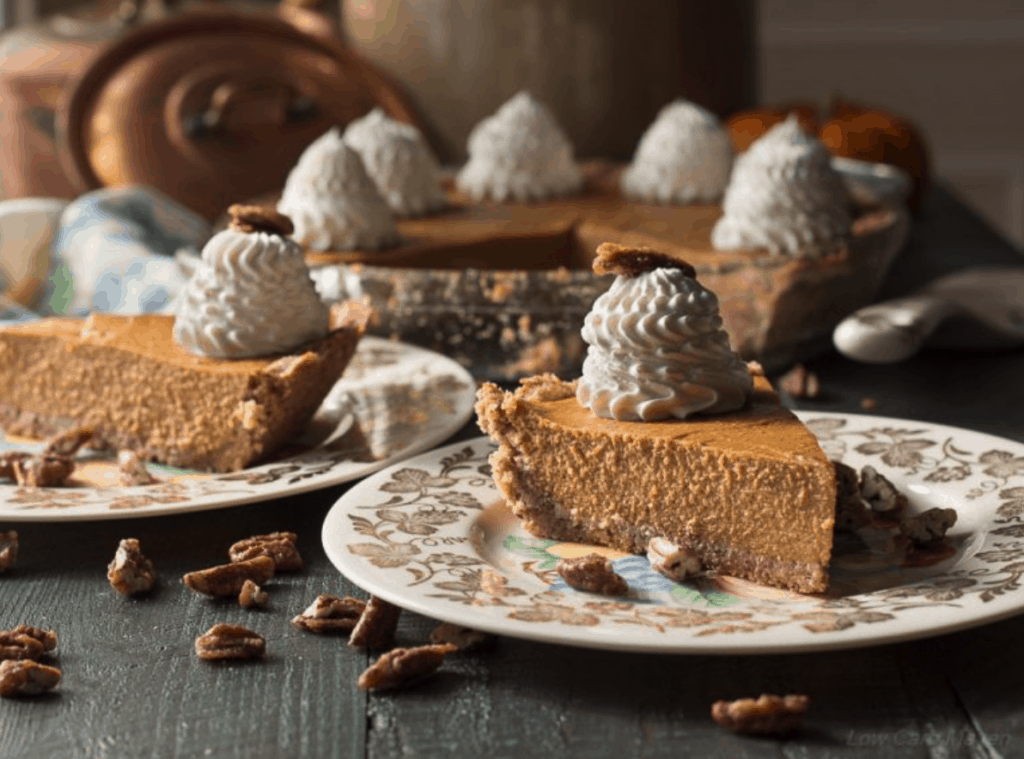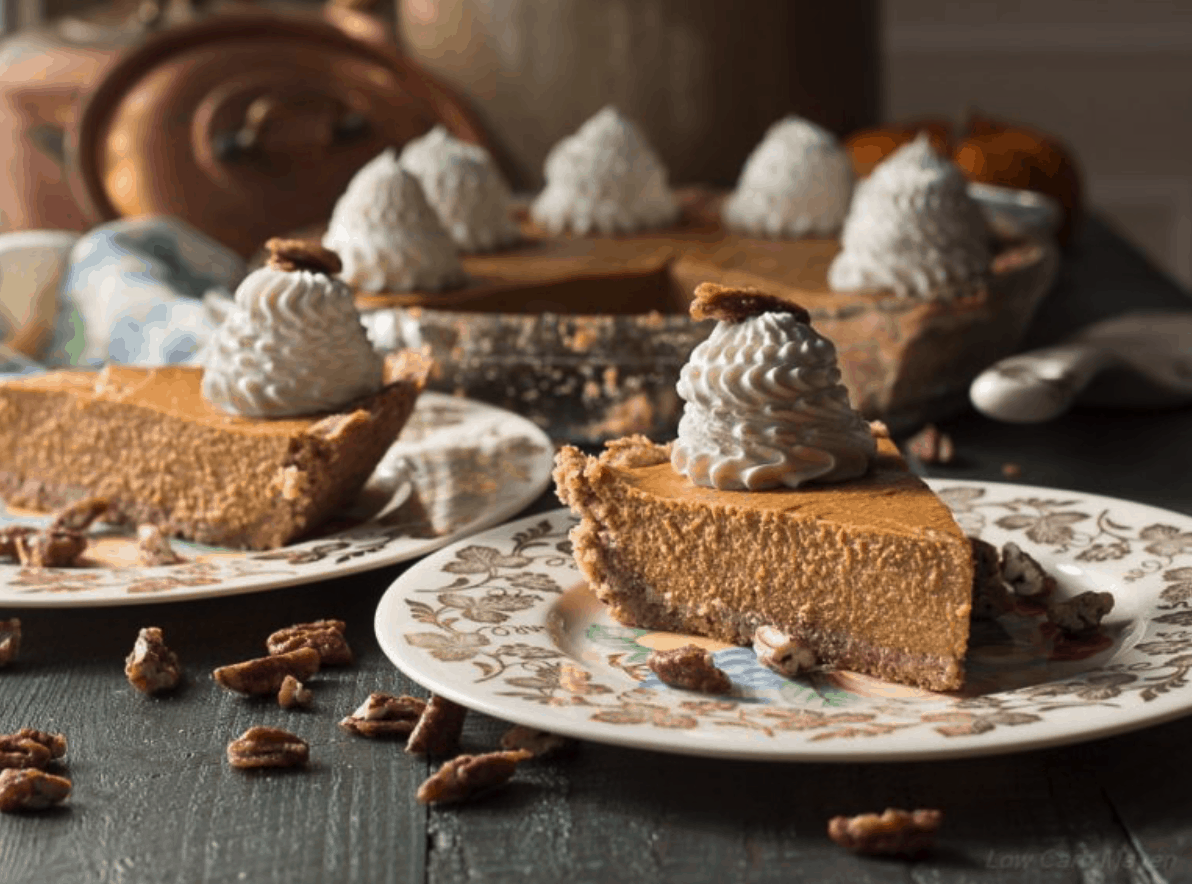 An easy sugar-free pumpkin pie that's cooked on the stove and sets in the refrigerator. Use your favorite low carb pie crust and make this recipe your own. Get the recipe here.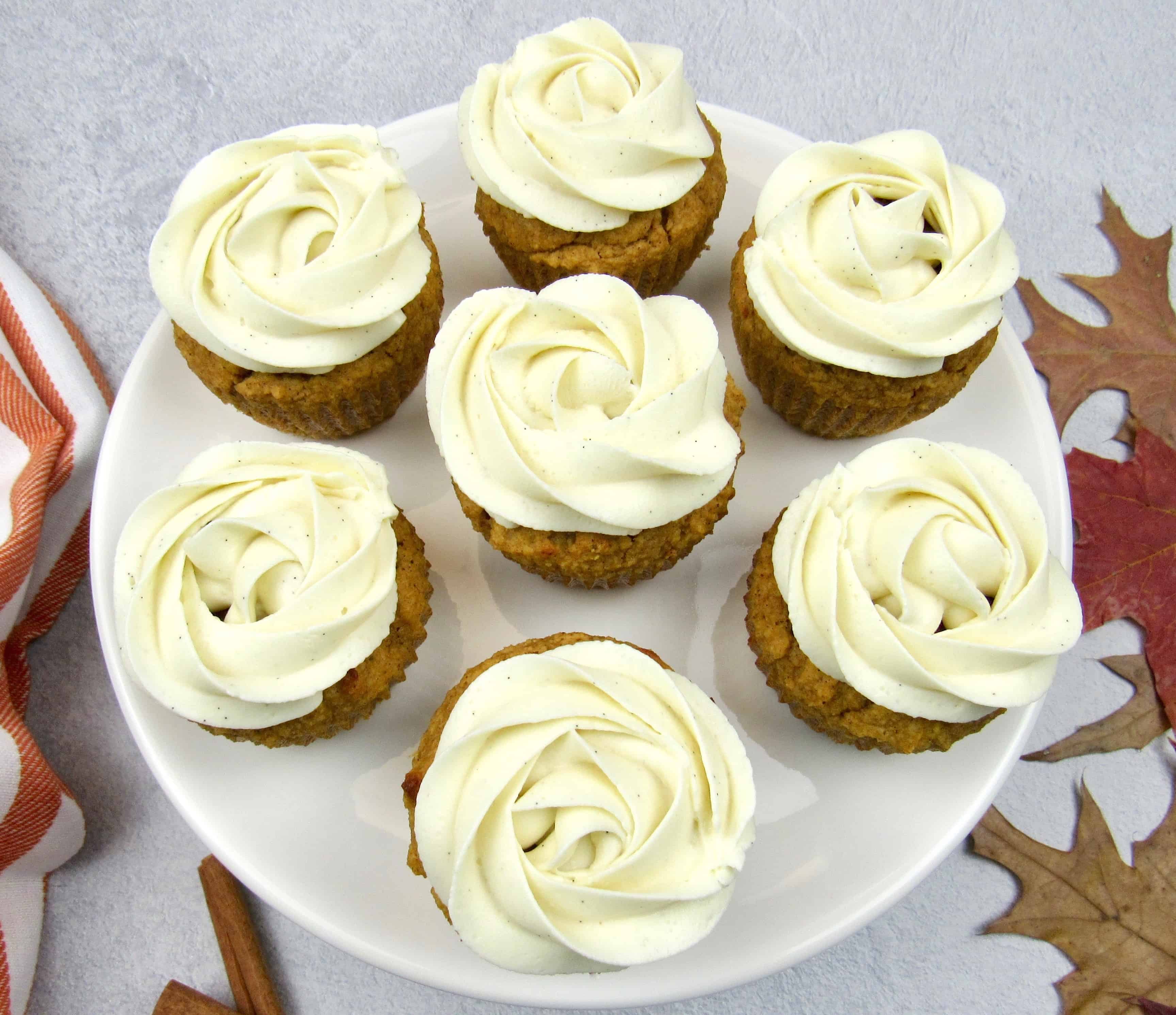 This is a great pre-fall treat to indulge in! These cupcakes are moist and taste like pumpkin pie. I top them with a smooth and creamy vanilla cream cheese frosting, that is so easy to make. Get the recipe here.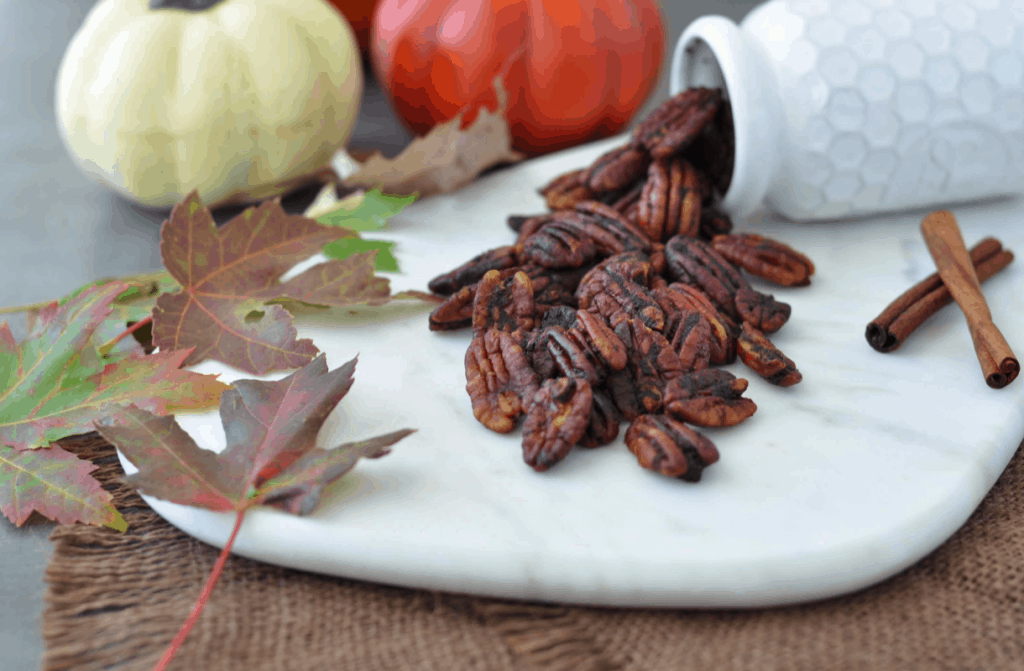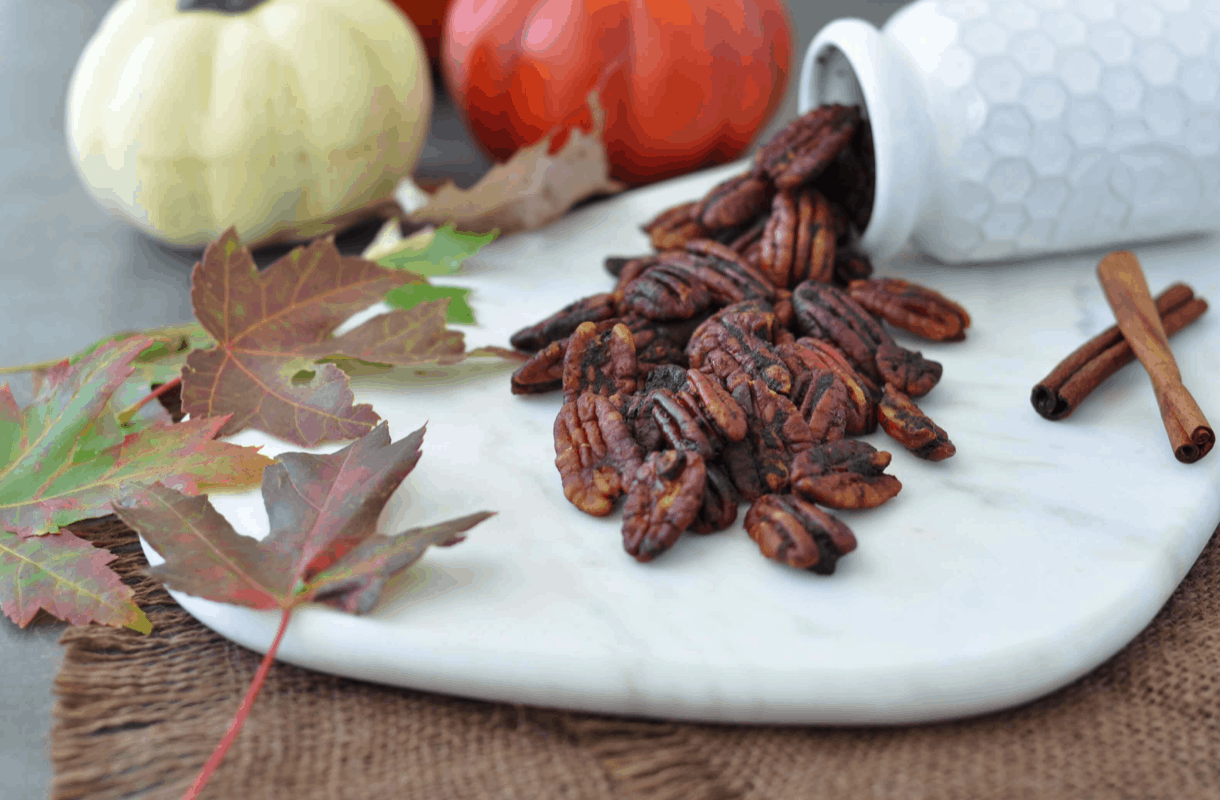 Whether you are looking for a healthy portable low carb snack, or you want something to help cure those sweet tooth cravings, these low carb pumpkin spice roasted pecans will do the trick. They are quick and easy and simply delicious. Get the recipe here.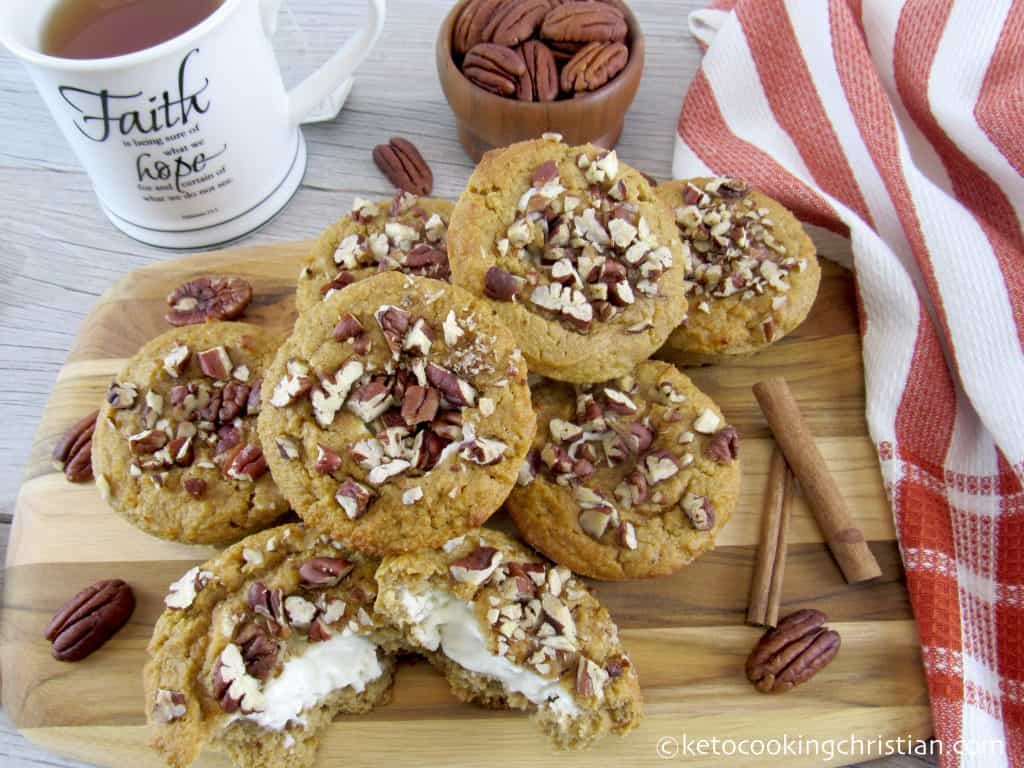 You are in for more pumpkin goodness with these delicious muffins! They are moist and full of pumpkin flavors and stuffed with a sweet cream cheese filling. These muffins with chopped pecans, which adds a great contrast in texture! Get the recipe here!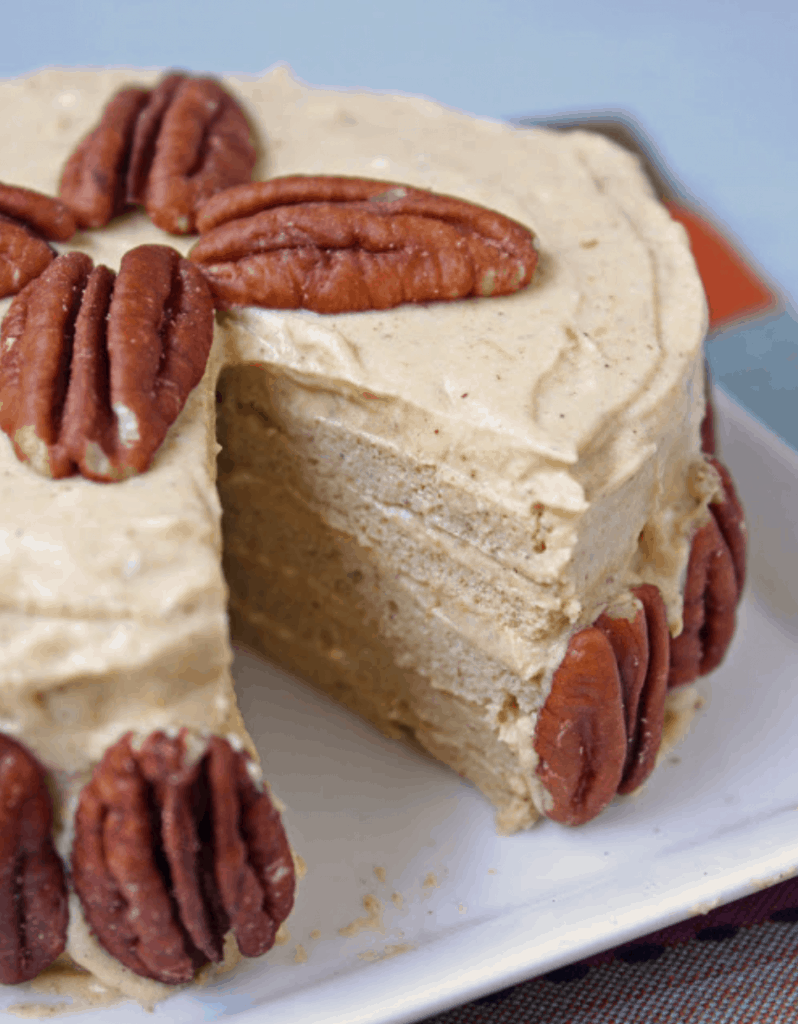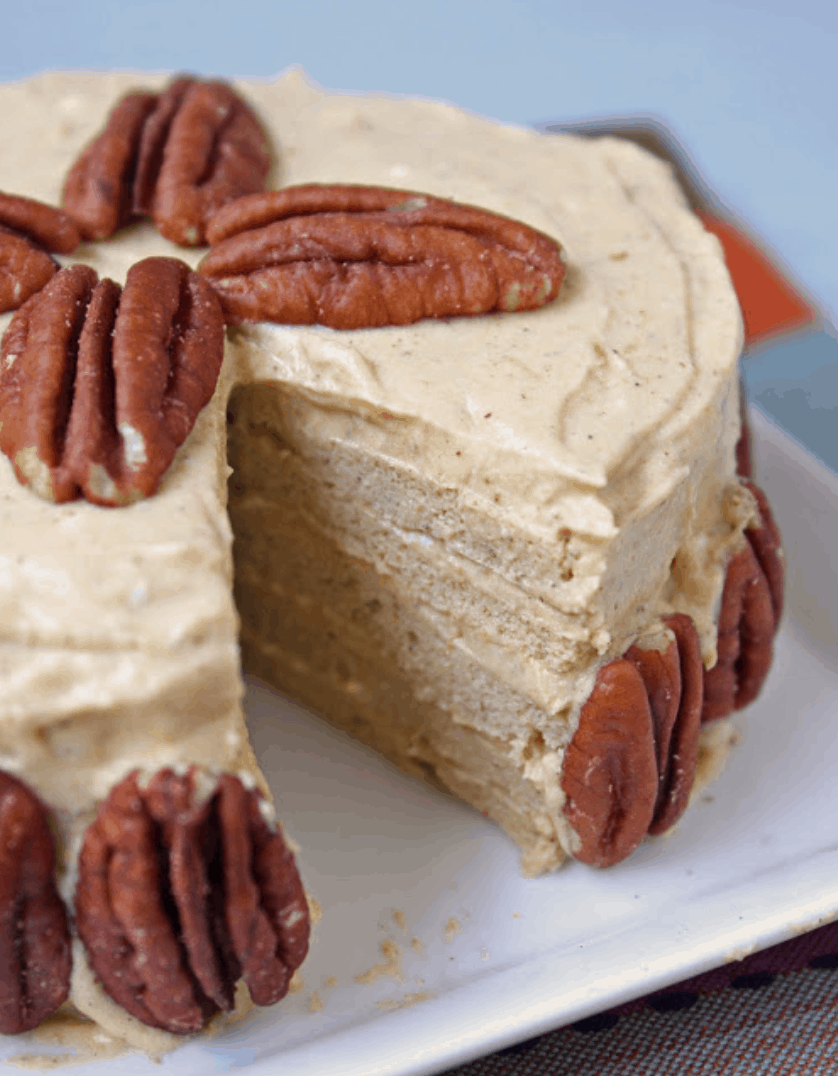 What this low carb cake lacks in elegance, it makes up for in flavor and texture! You could also easily layer this lasagna style in a cake pan, and then just cut it into pieces like a sheet cake for serving – especially practical if you are bringing it with you to a gathering and need it to be sturdy for travel. Get the recipe here.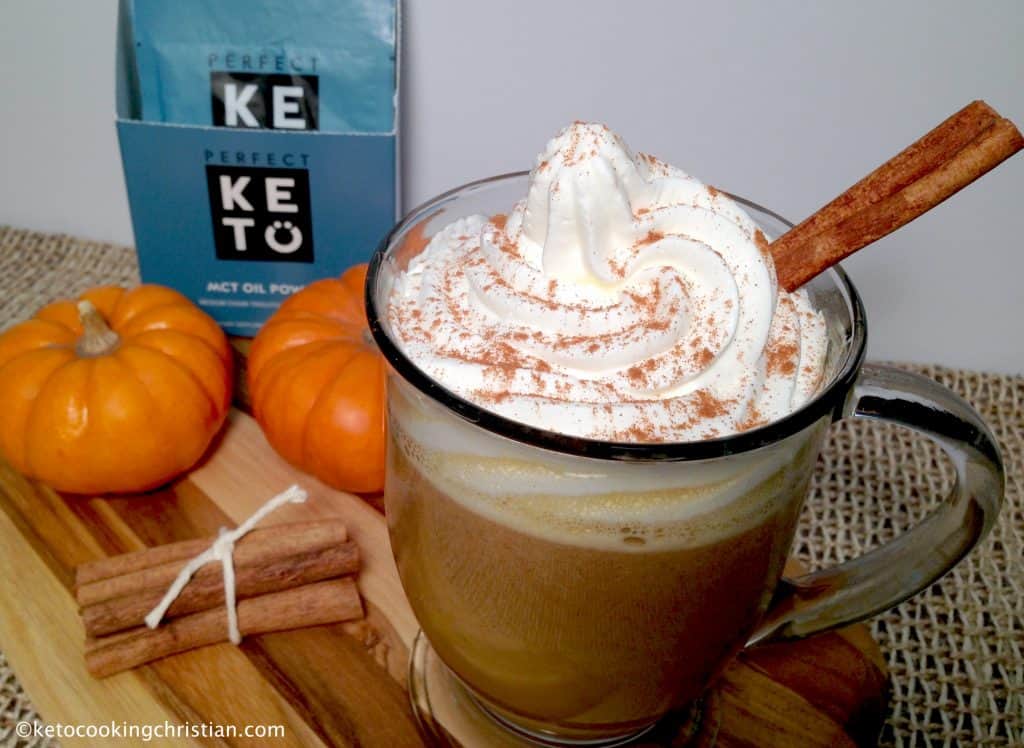 This pumpkin spiced bulletproof coffee will be a great addition to your morning! And if you like pumpkin and have never had a pumpkin latte, you are in for a real treat! Get the recipe here.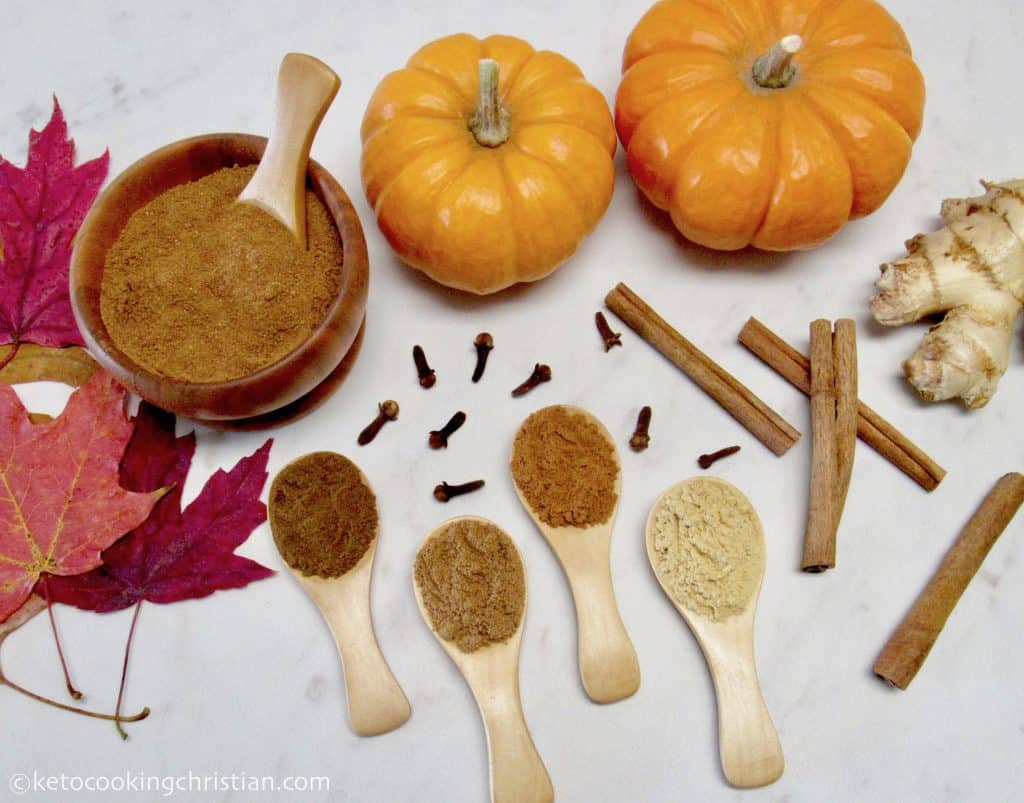 Pumpkin Pie spice can be purchased most anywhere, but it's really easy to make your own! It's used in so many dishes, particularly in the fall months. Get the recipe here.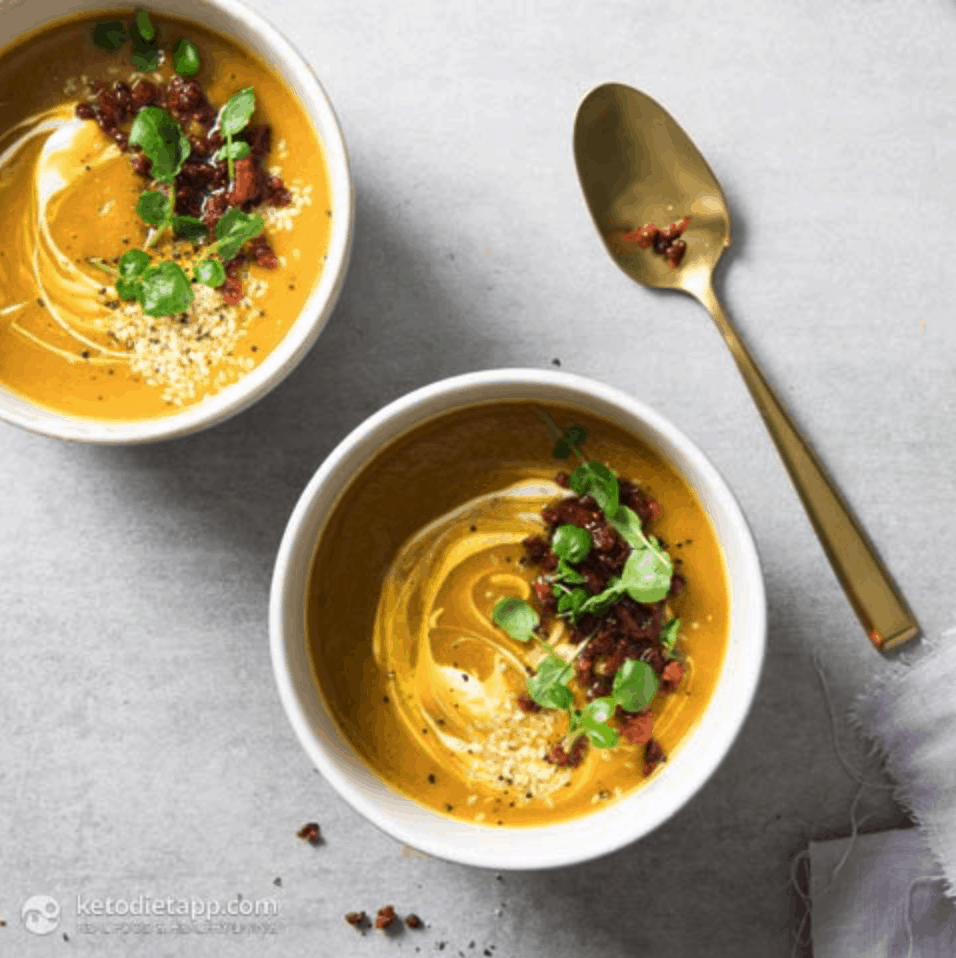 Sometimes you just need a good bowl of comforting soup. This Roast Pumpkin Soup with a Chorizo Crumb has your winter cravings covered. Roasting the pumpkin and concentrating the stock first really makes this one of the tastiest soups ever. Get the recipe here.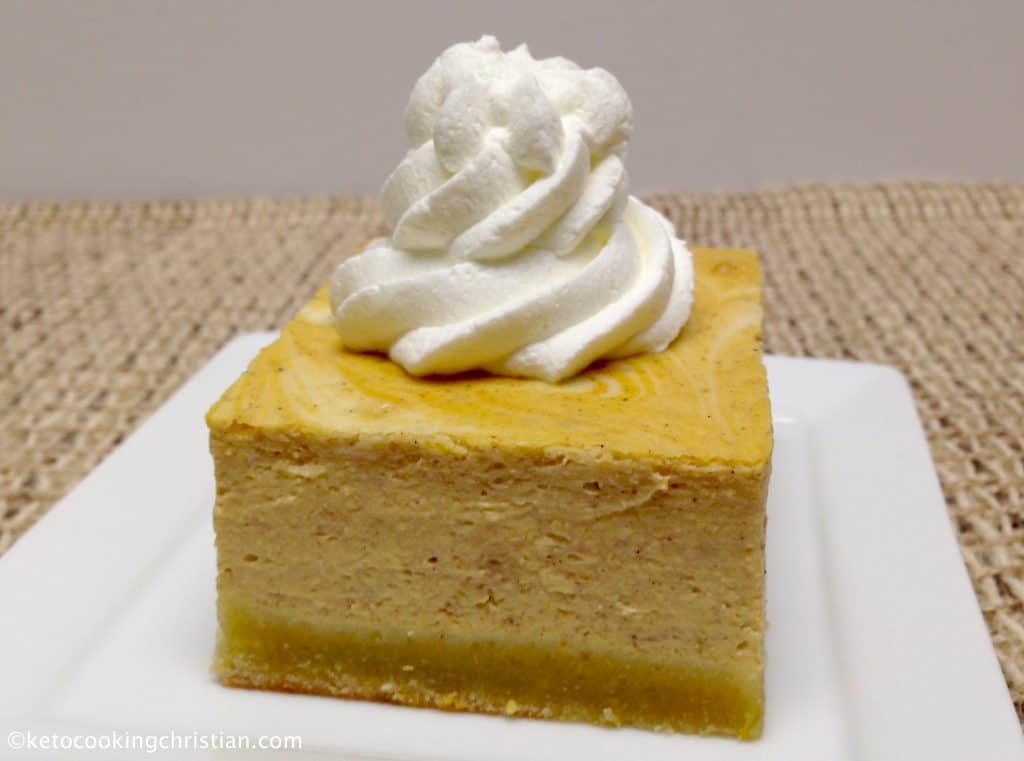 These bars are so creamy, they taste like a cross between pumpkin pie and cheesecake. Super easy to make and promises to satisfy your craving for sweets! Get the recipe here.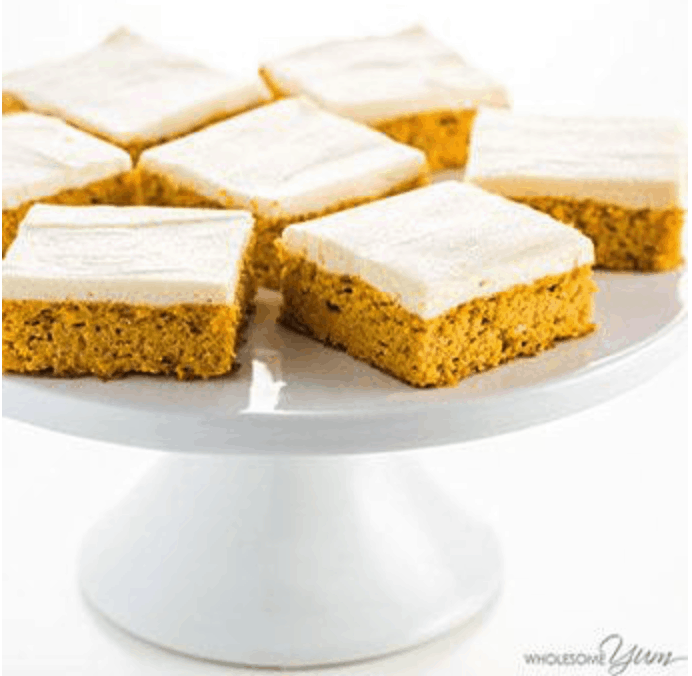 This easy pumpkin bars recipe with canned pumpkin & cream cheese frosting is gluten-free & low carb, with healthy, natural ingredients. Just 10 min prep! Get the recipe here.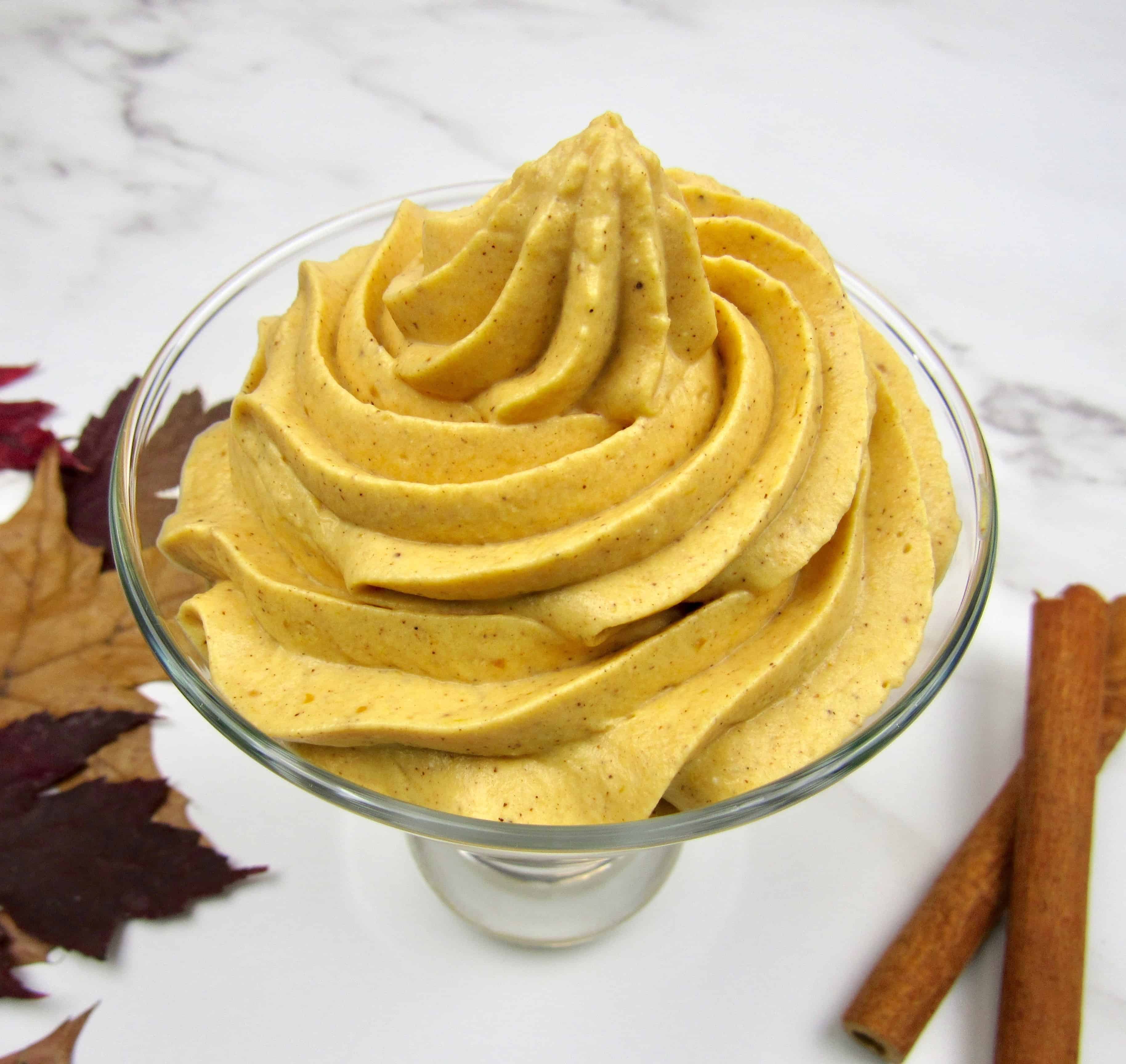 This is a such rich, smooth and creamy treat! This takes 5 minutes to put together and it makes a great last minute dessert. The flavors of pumpkin pie and cheesecake, whipped to creamy perfection! Get the recipe here.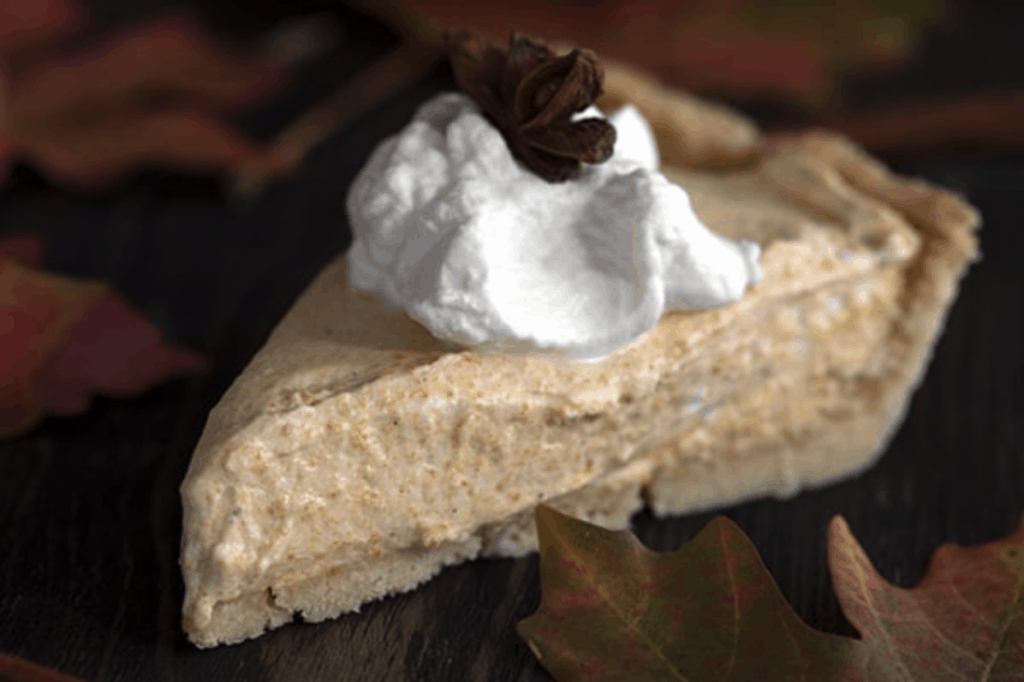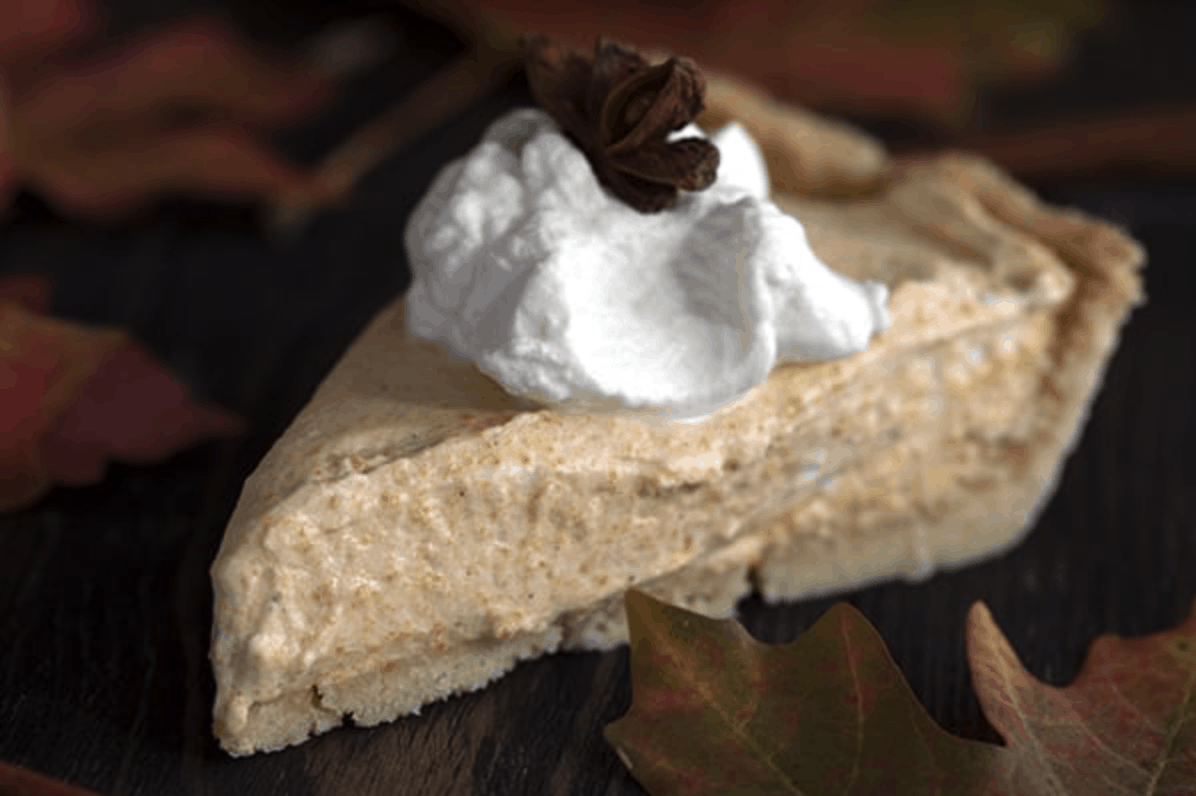 A creamy keto pumpkin pie filling with a tender almond flour crust. If you want a light and airy Thanksgiving dessert, then this Pumpkin Cream Pie is for you. With only 7g total carbs per serving, you can afford to indulge this holiday season. Get the recipe here.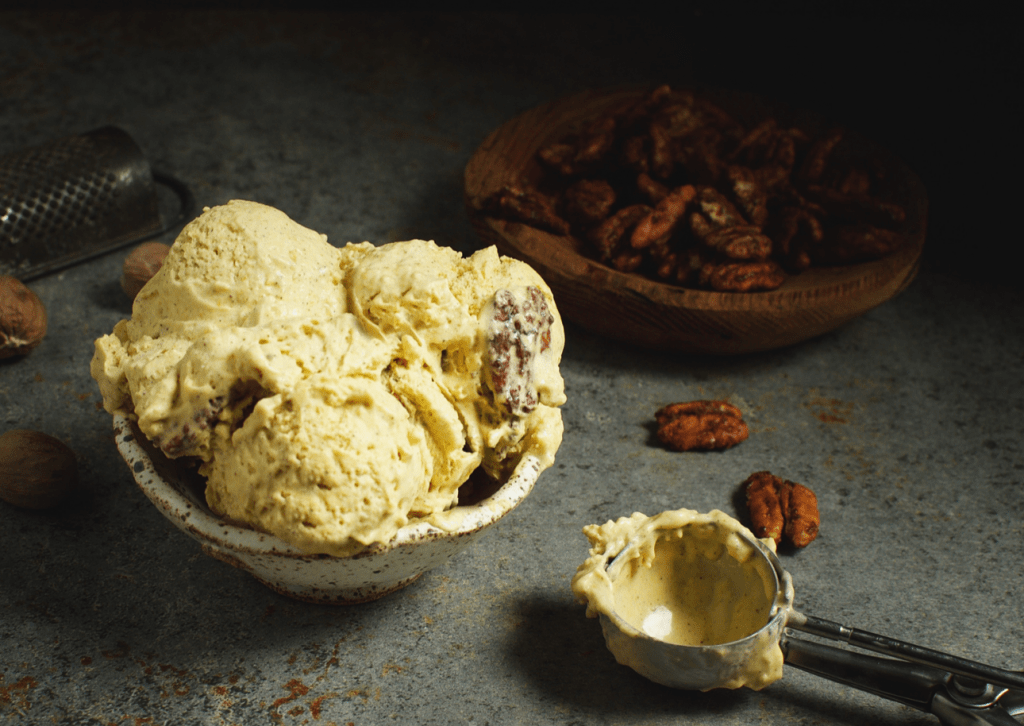 This Low-Carb Candied Pecan Pumpkin Ice-Cream recipe makes a delicious dessert. This recipe can be part of a low-carb, ketogenic, Atkins, gluten-free, grain-free, diabetic, and Banting diets. Get the recipe here.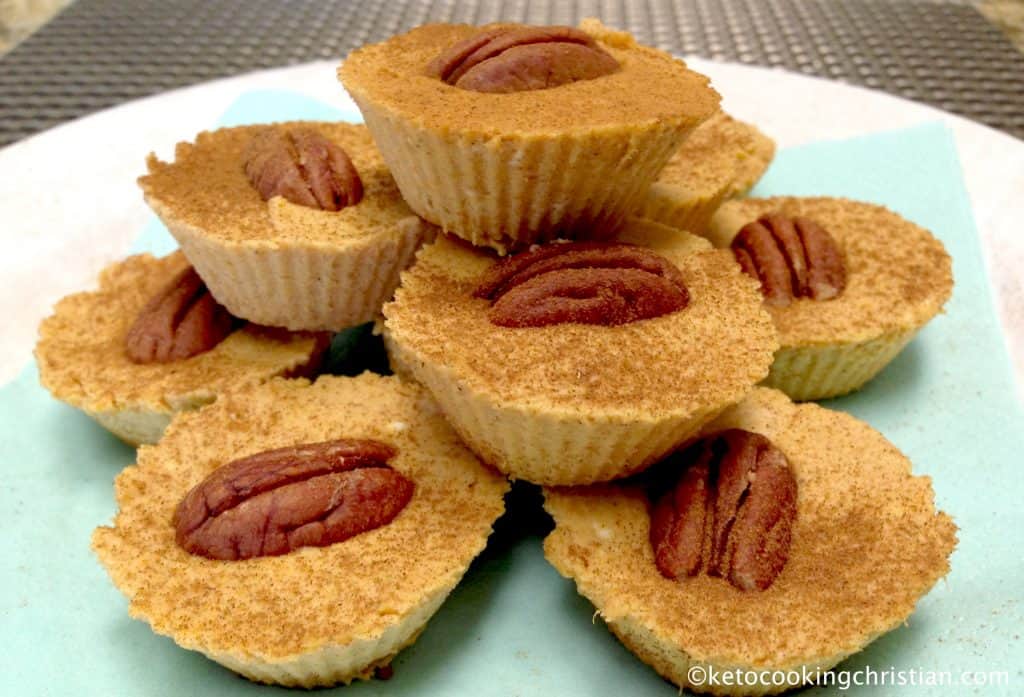 If you like pumpkin pie, you are going to LOVE these! They are so smooth, creamy and sweet, packed with a punch of pumpkin flavor. You might even have a hard time stopping at just one! Get the recipe here.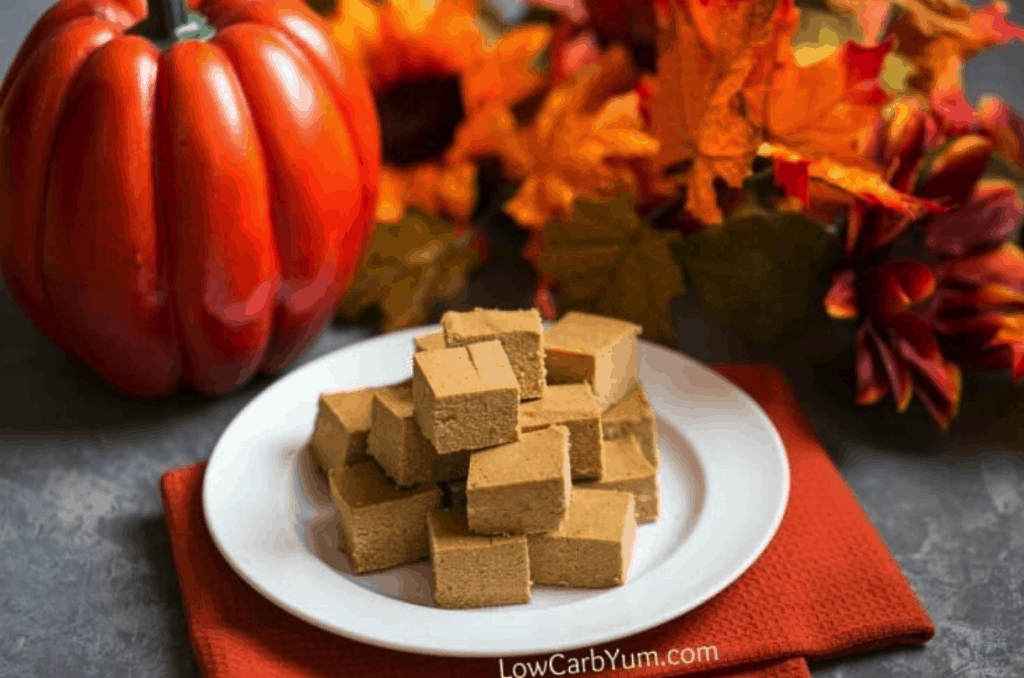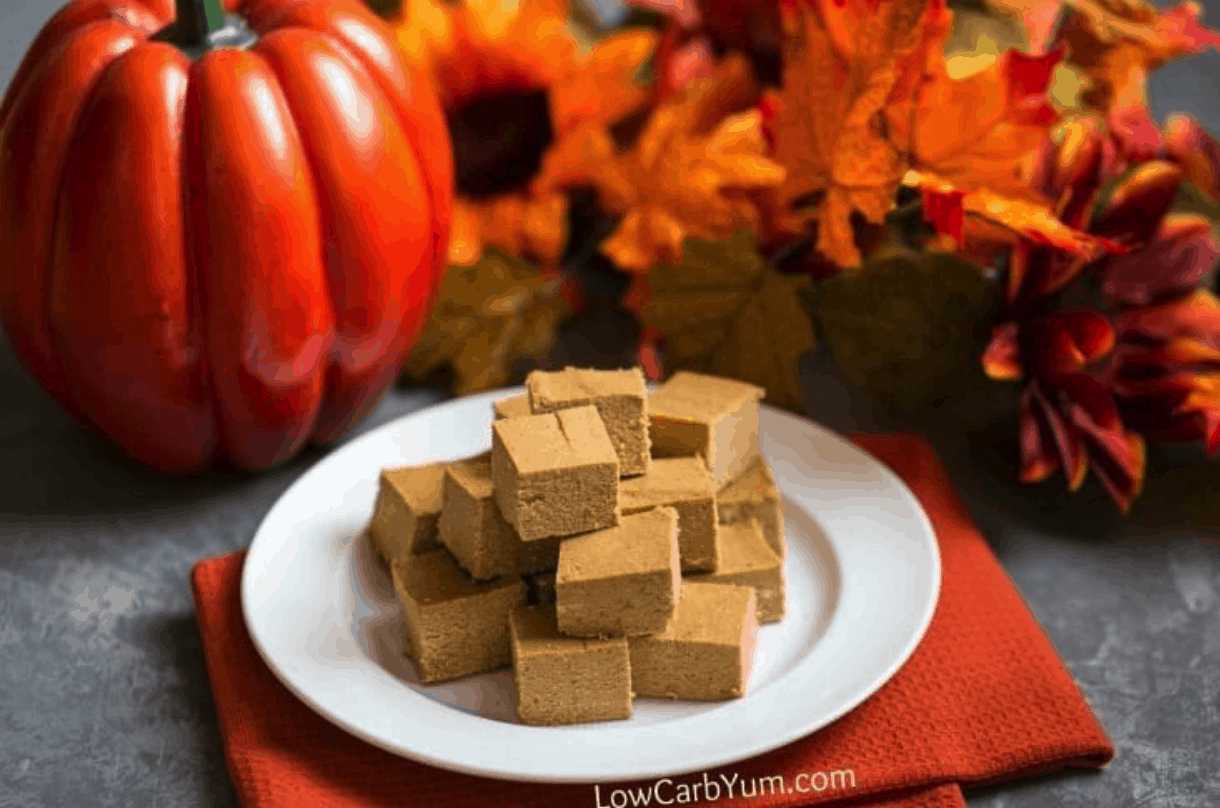 An easy pumpkin fudge recipe that's sugar free and paleo diet friendly. There's no need to feel guilty indulging in this yummy low carb treat! Get the recipe here.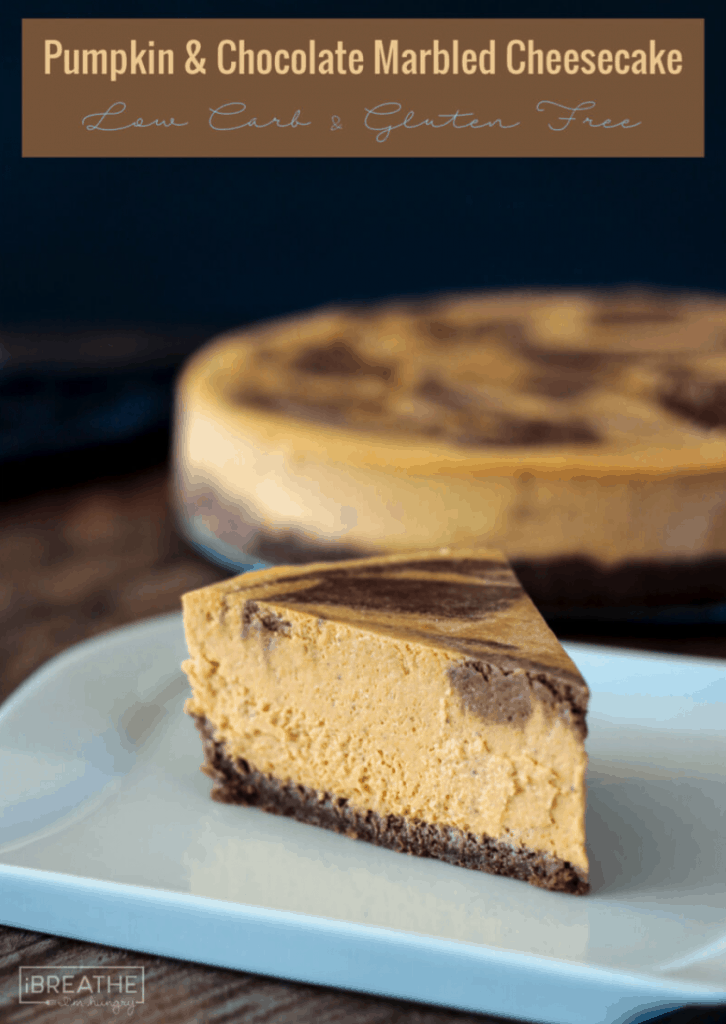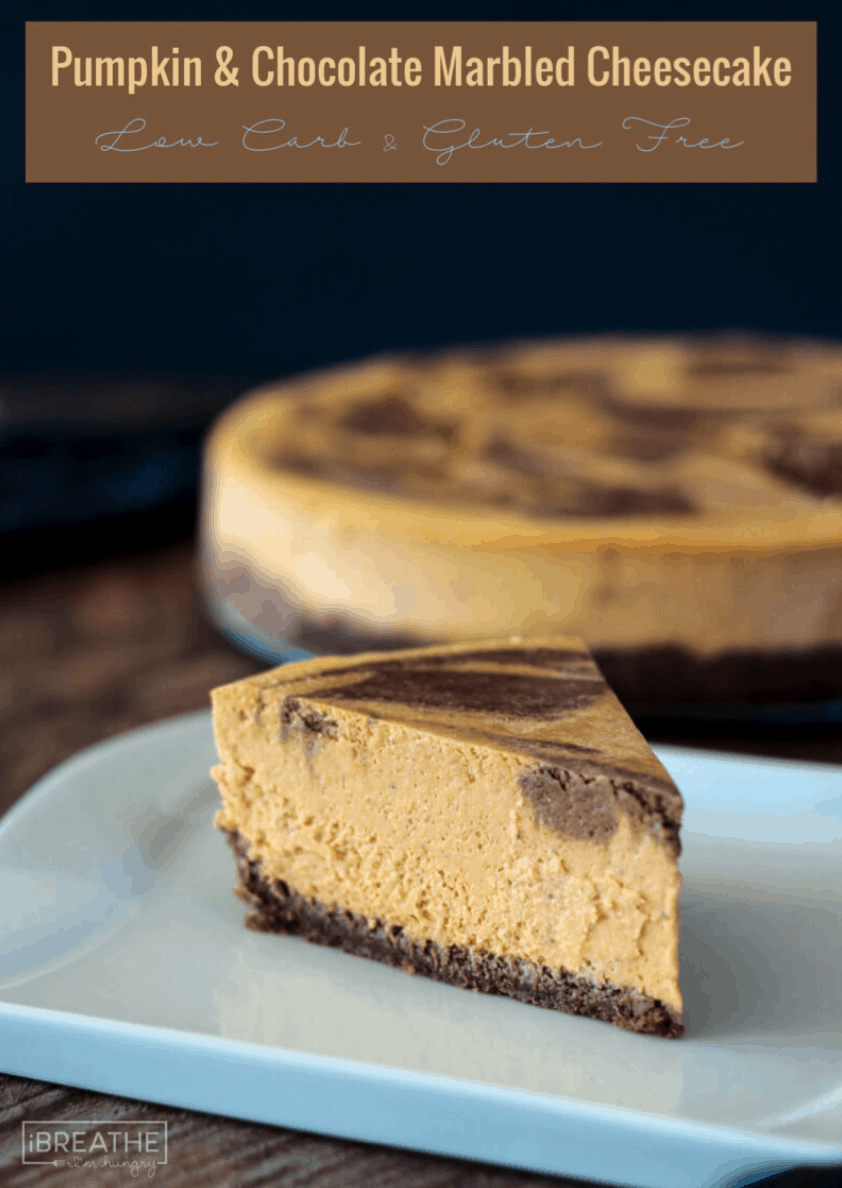 If you haven't yet tried pumpkin and chocolate together, then you're in for a treat with this awesome low carb Pumpkin Chocolate Marbled Cheesecake! Rich and creamy pumpkin cheesecake with ribbons of chocolate cheesecake running through it, nestled above a crunchy chocolate cookie crust – it's a cheesecake lover's dream. Get the recipe here.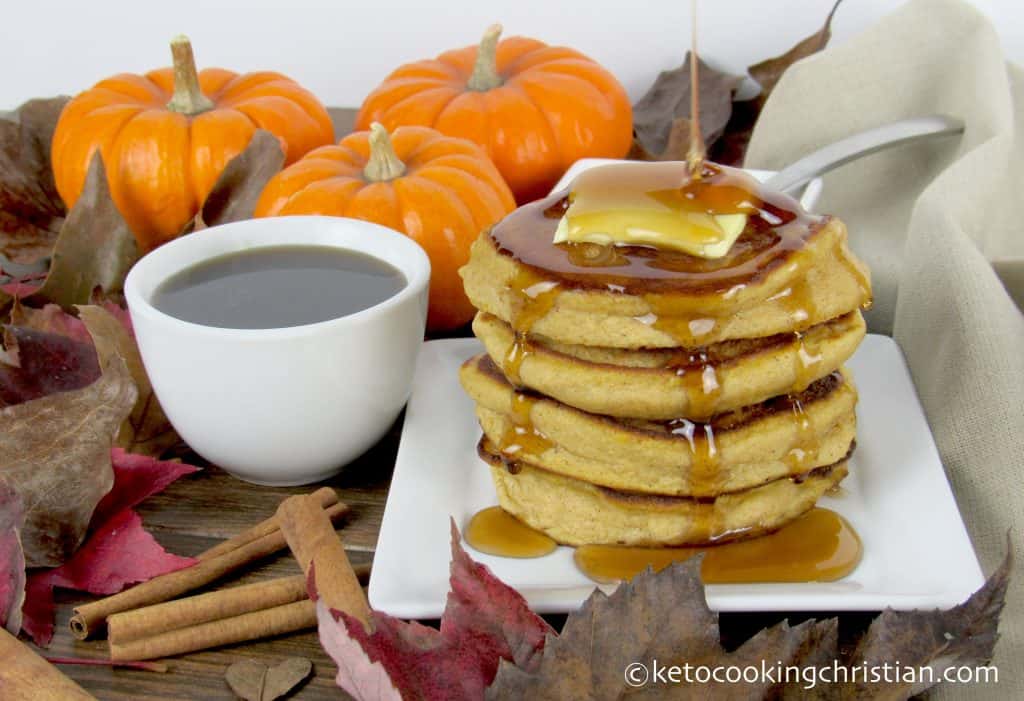 I've tried quite a few different types of Keto-friendly pancakes and I finally came up with one that I really love. If you like pumpkin (it's not just for the fall months), I'm betting you will love these too! They are surprisingly light and fluffy. Get the recipe here.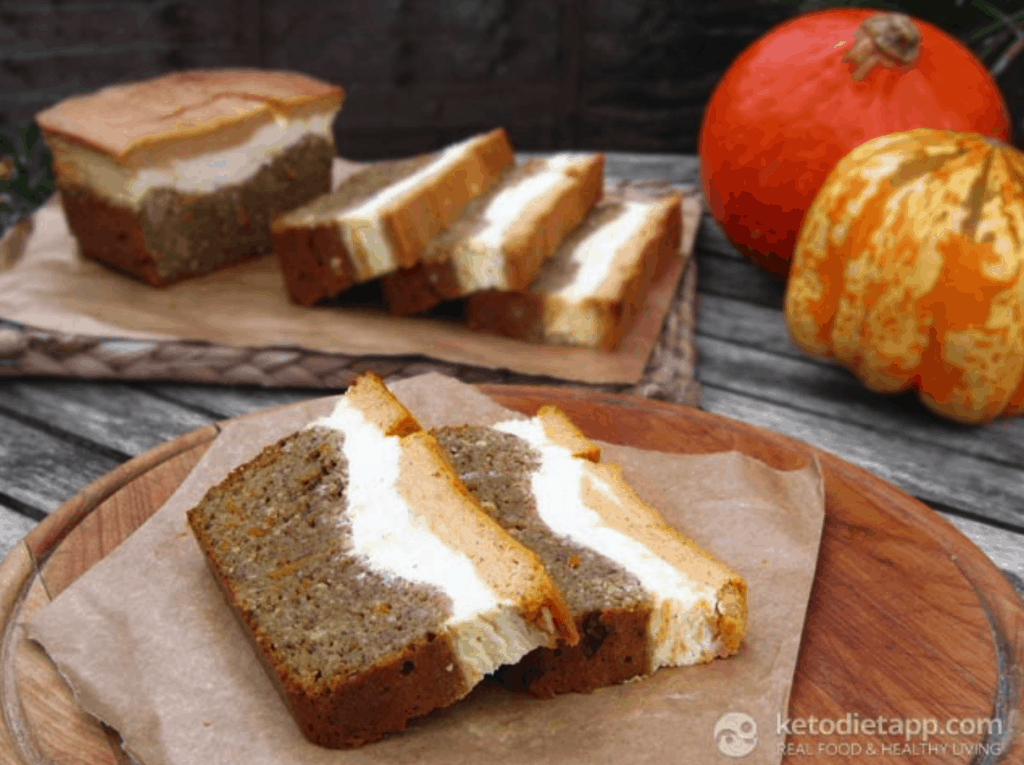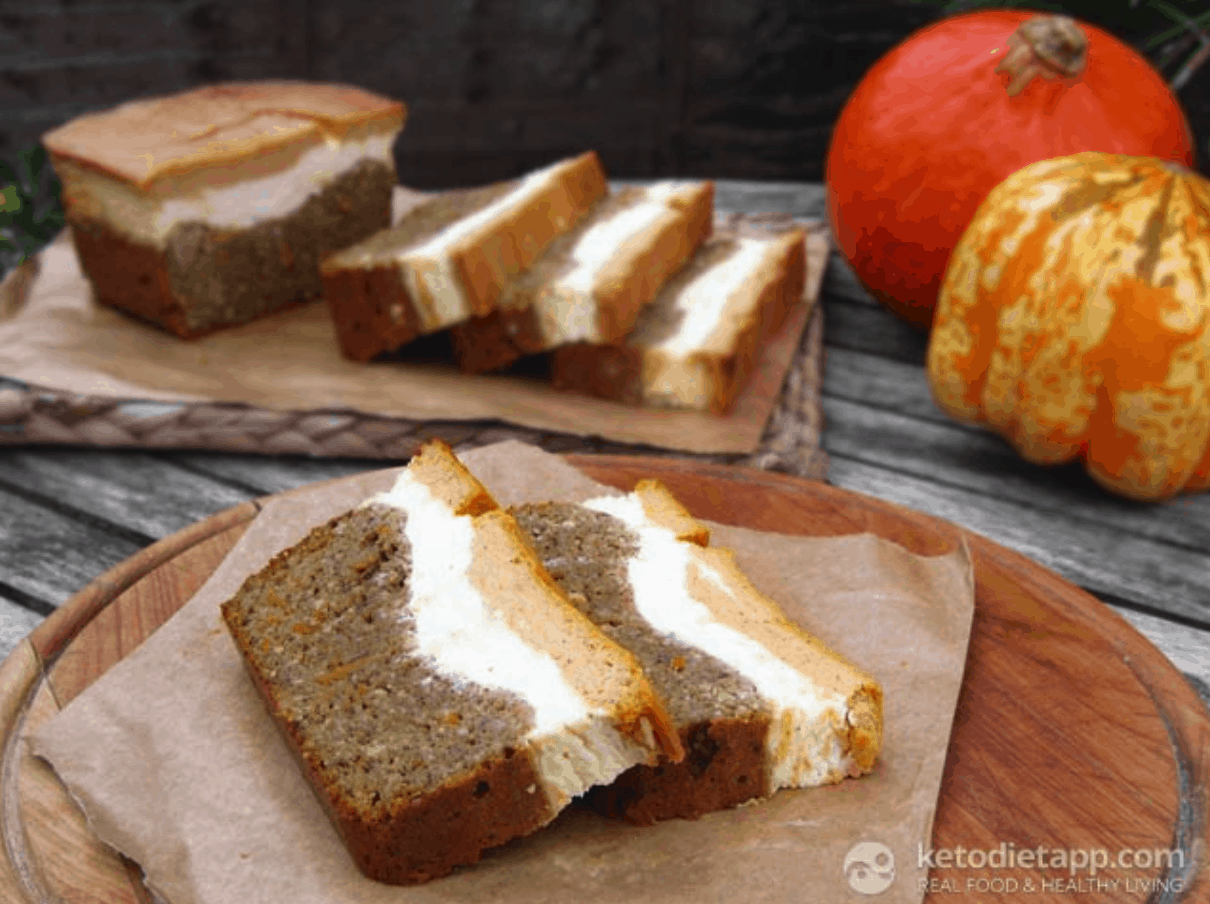 I love pumpkin bread and I love cheesecakes – this recipe is a combination of both and it's absolutely delicious! The base is soft and moist, while the cheese topping melts in your mouth. Get the recipe here.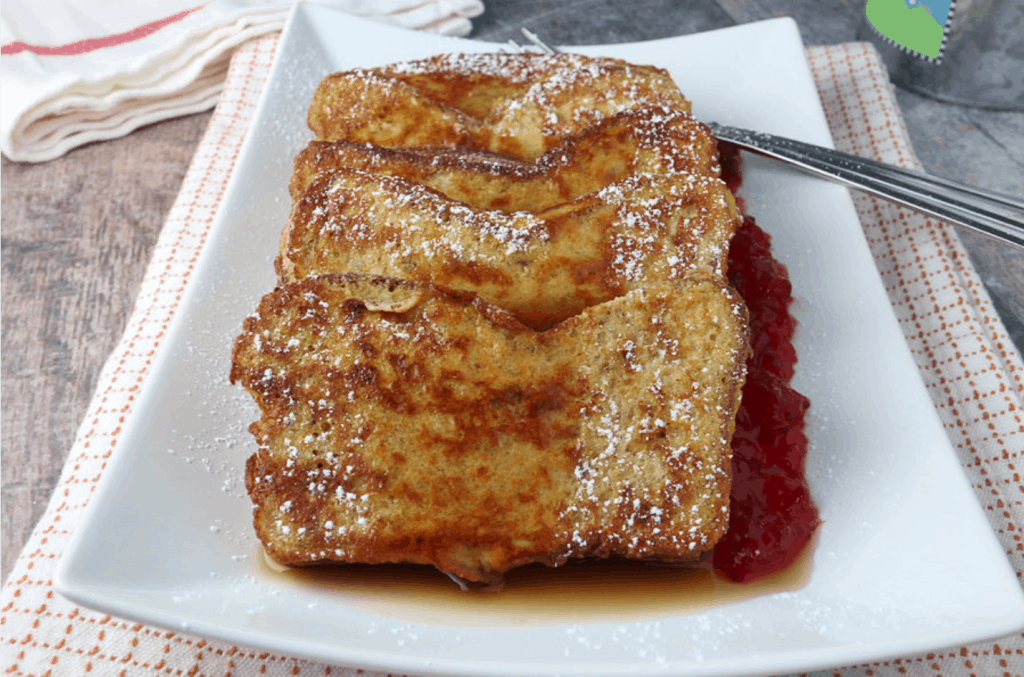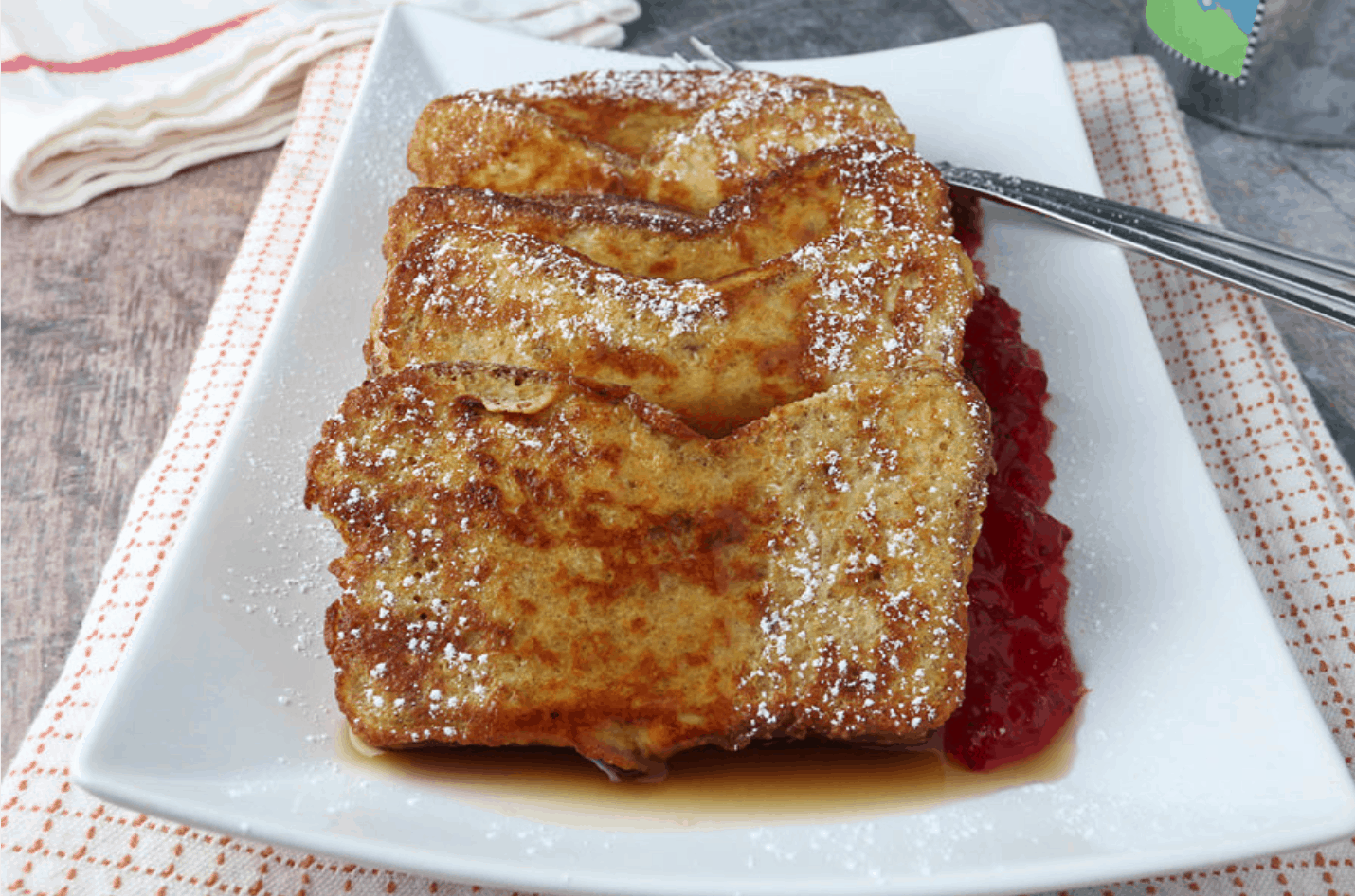 This delightful classic comes back with a vengeance and is packed full of flavor. Keto French Toast made into a fantastic breakfast that will please anyone! The great flavors of pumpkin spice come through to make a decadent morning meal that can be easily topped with a bit of extra keto maple syrup for the finishing touch. Get the recipe here.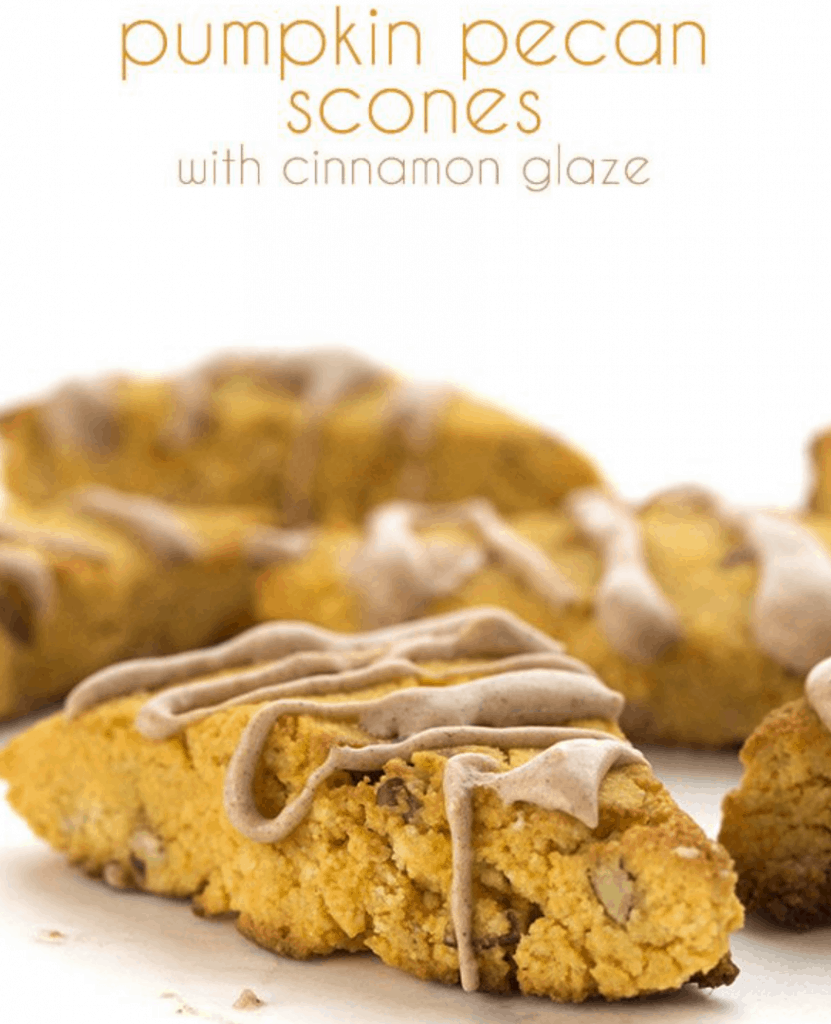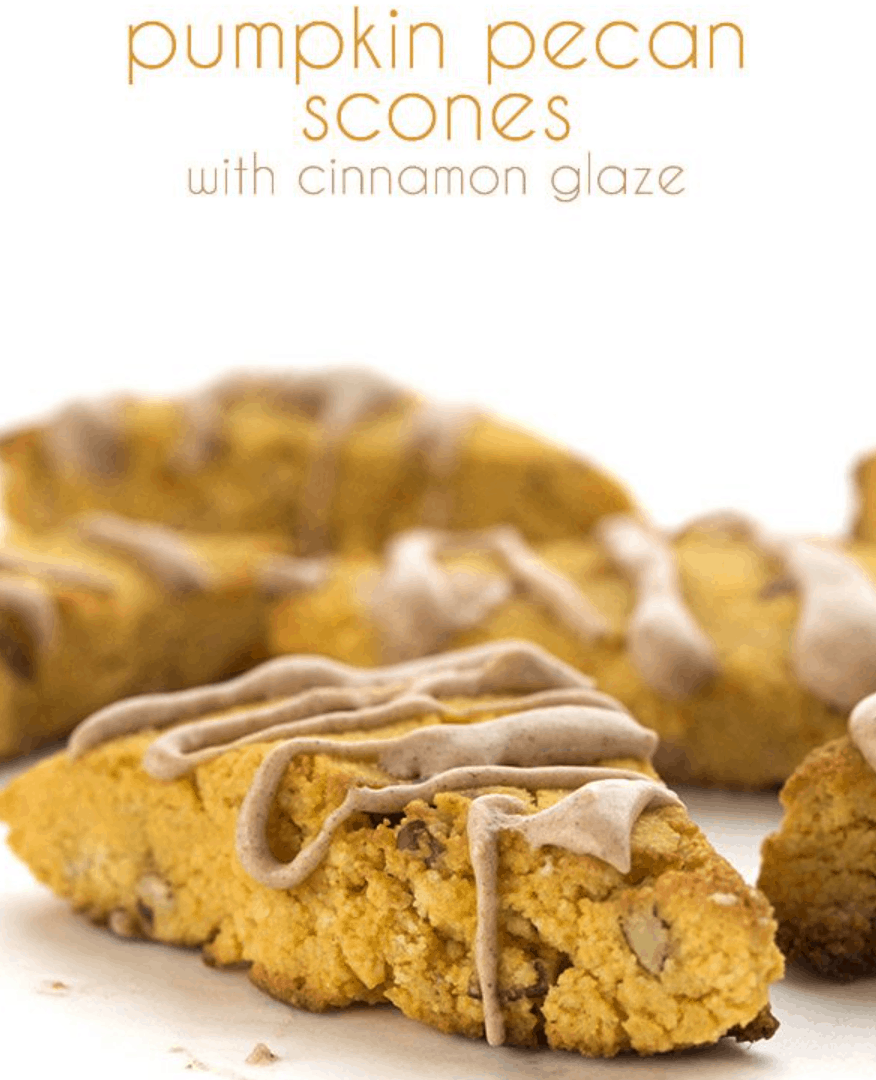 Healthy low carb Pumpkin Scones! This is cause for great joy and celebration. Well, if you are a pumpkin fan it is. Get the recipe here.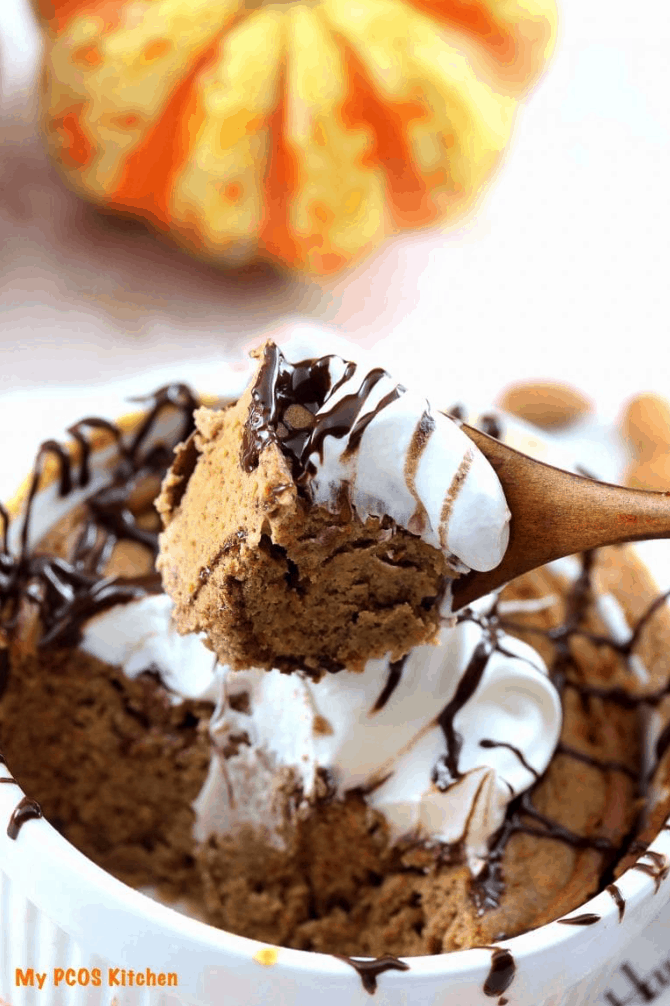 You can eat this cake as is or top with some sugar-free whipped cream and chocolate! YUM! It's also pretty filling so you may not need to eat anything else for a little while. Get the recipe here.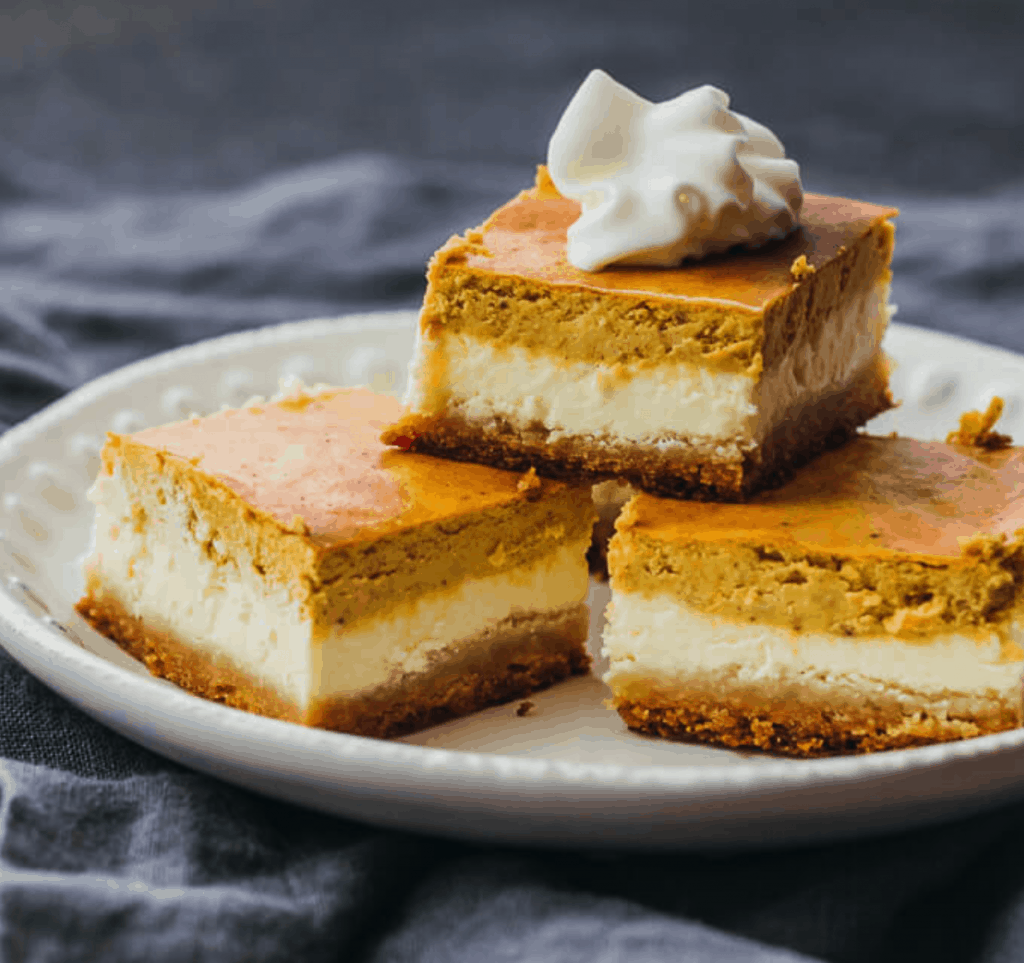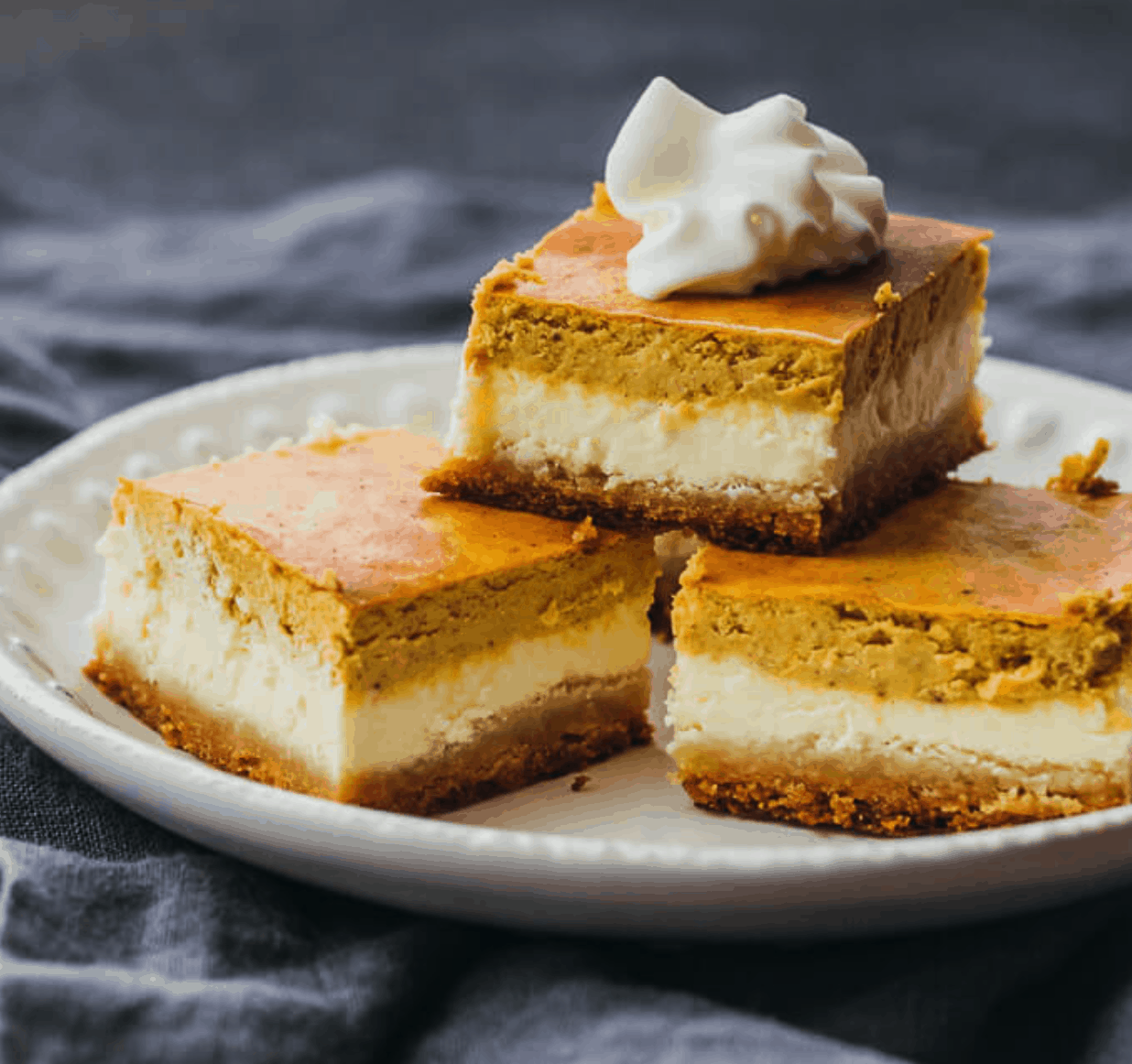 These healthy pumpkin cheesecake bars are layered with a bottom almond flour crust, a middle cheesecake layer, and a top pumpkin layer. Low carb, keto friendly, and gluten-free. Get the recipe here.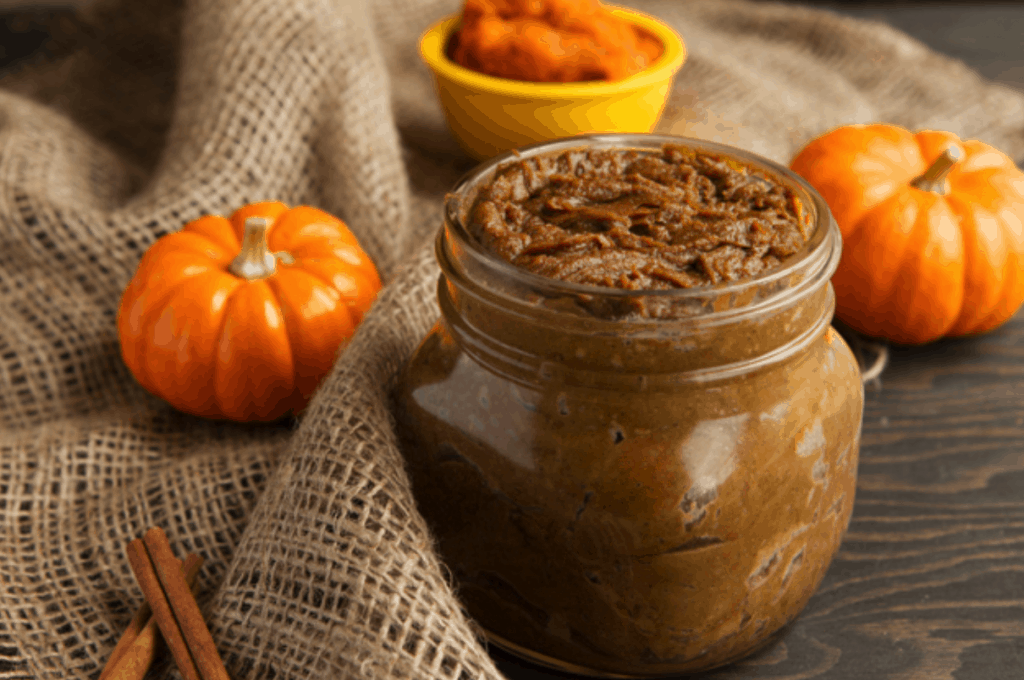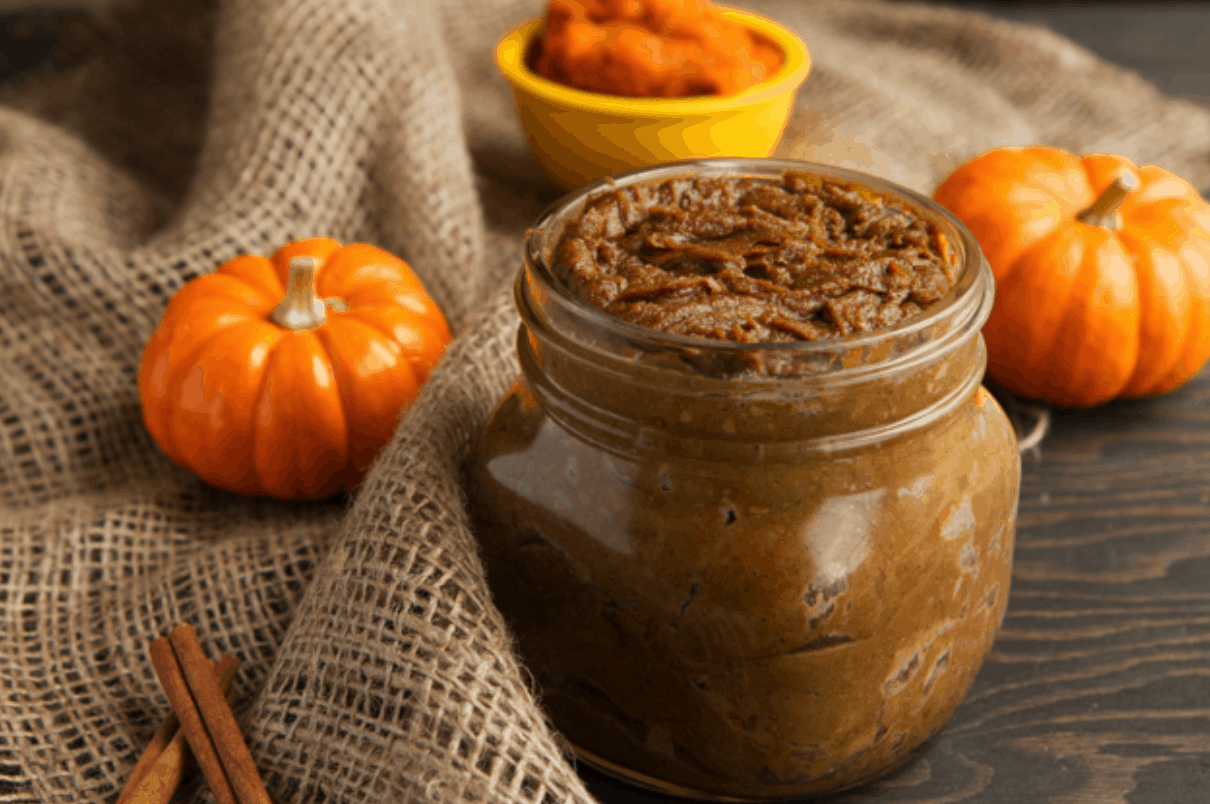 Keto sunflower butter made festive with pumpkin puree and warming pumpkin spices. Get the recipe here.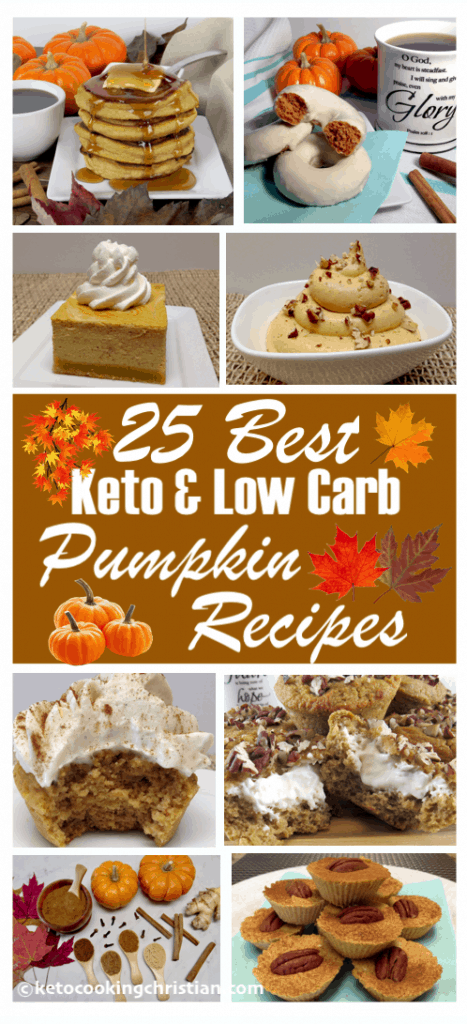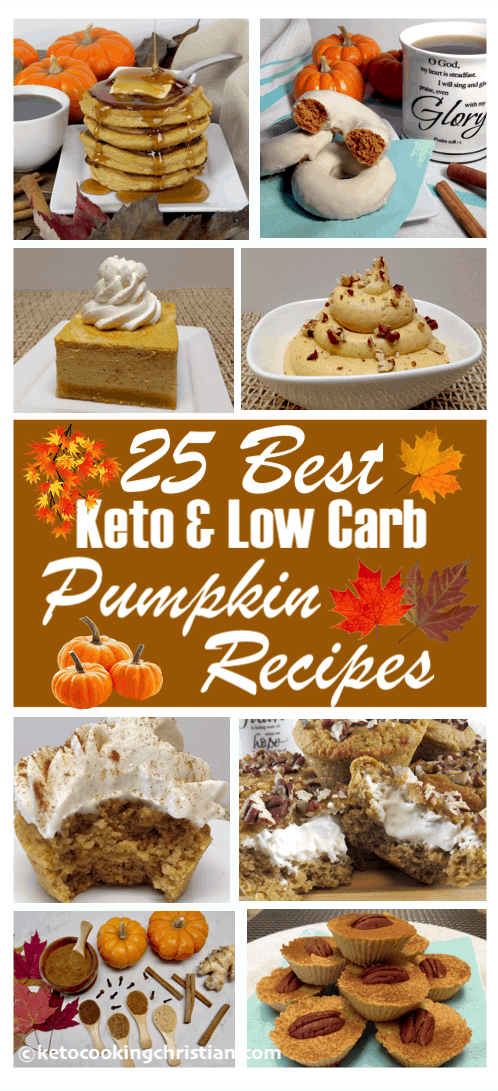 *All photos and recipes in this article are copyrighted by the original food blog author, listed under the title. Please click on the recipe photo to get the full written recipes with steps, which are the sole property of each respective website.
More Keto and Low Carb recipe roundups…