A collection of over 25 of the best Keto friendly delicious and easy to make salad dressings!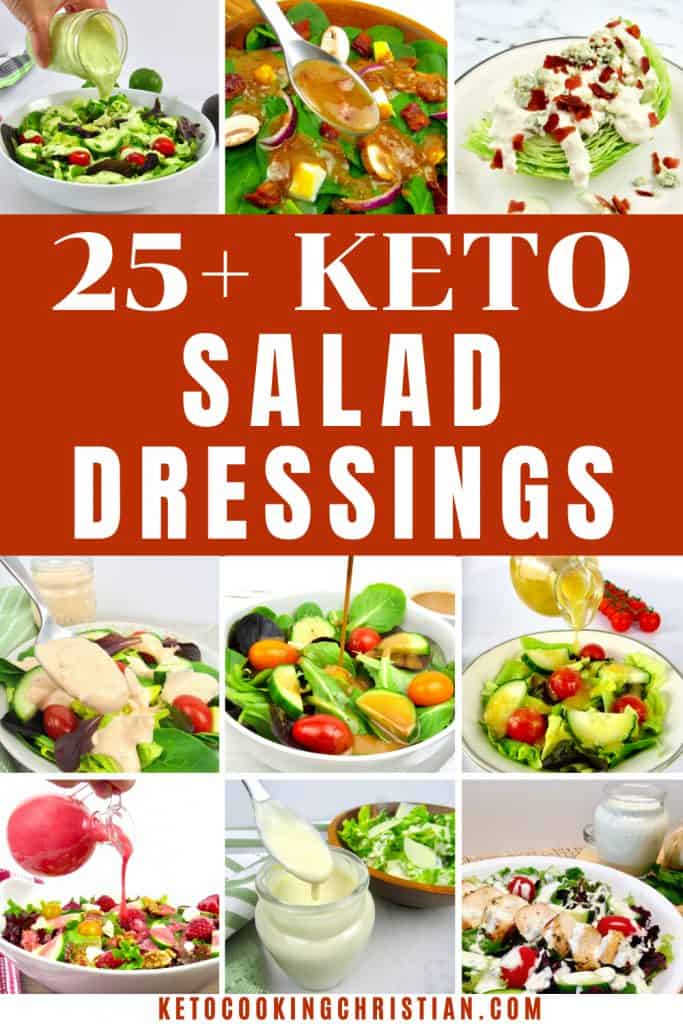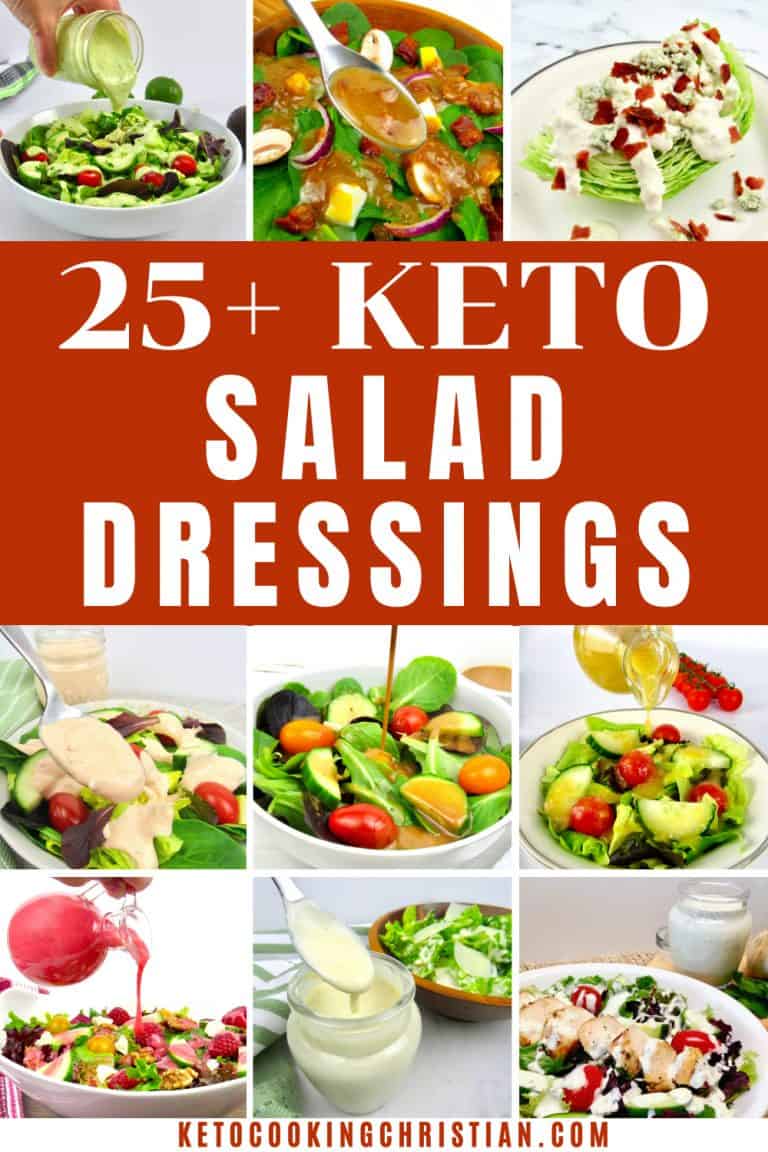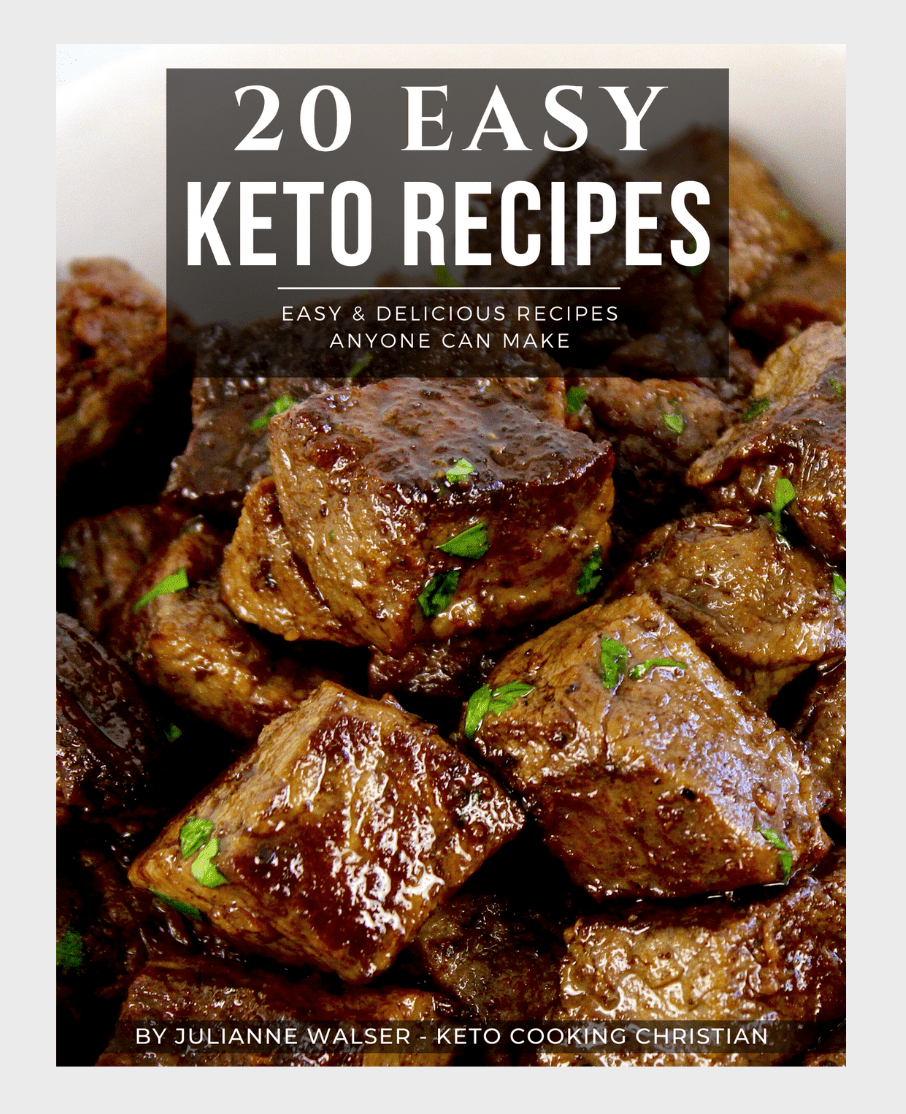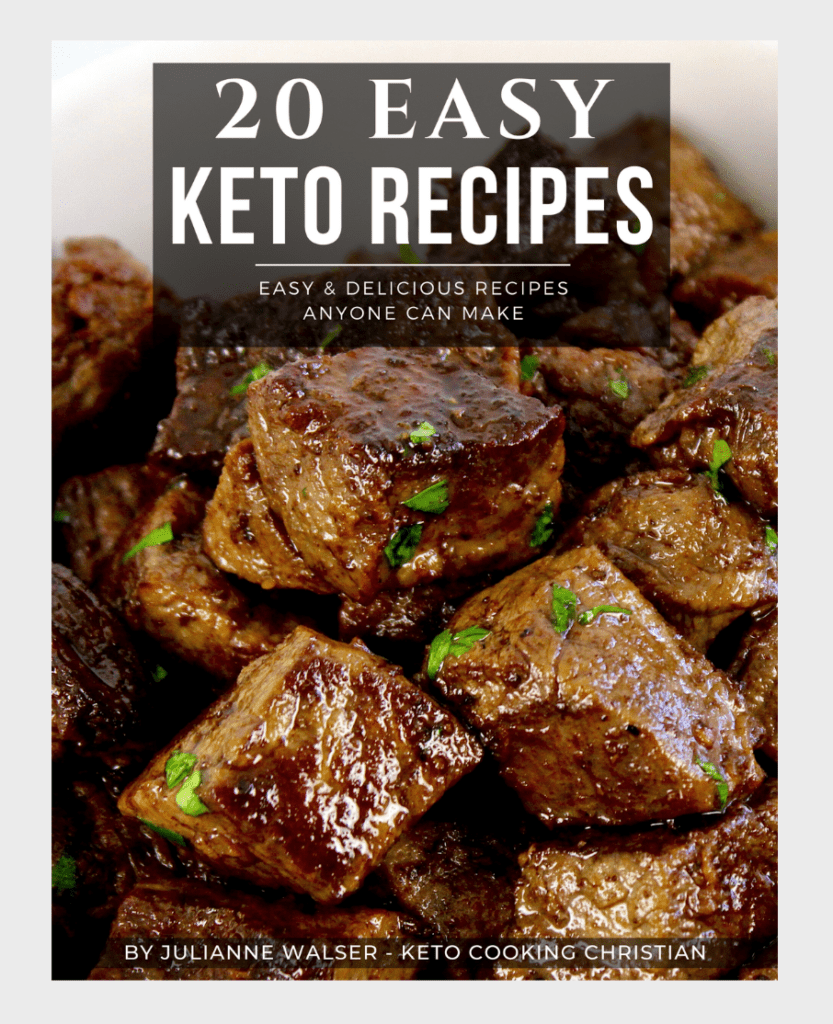 FREE 20 EASY KETO RECIPES EBOOK
There are certainly a number of good bottled salad dressings on the market. However, many of them contain one or more ingredients that are not so Keto friendly. It's really important to read every label, to see exactly what you are getting! These are the ingredients in the most popular ranch dressing on the market:

Yeah... not so great! What's really nice about making your own dressing, is you get to control exactly what goes into it. You can also tweak any recipe to better match your particular taste. For example, if you like a little less vinegar, cut back on the vinegar. If you like less oil, add less oil, and so on.
I've collected 25 of some of the very best salad dressing recipes that won't make you feel like you're using a diet dressing. Many of these require basic ingredients that you might already have on hand. They're Keto friendly, full of flavor and so easy, anyone can make them!
I hope these easy homemade salad dressings have inspired you to make your own!
*All photos and recipes in this article are copyrighted by the original food blog author, listed under the title. Please click on the "get recipe" button to get the full written recipes with steps, which are the sole property of each respective website.
MORE KETO AND LOW CARB RECIPE ROUNDUPS…
35 Best Keto Ground Beef Recipes
25 Keto Party Appetizer Recipes
50 Keto Ice Cream, Popsicles & Frozen Treats
25 Best Keto Side Dish Recipes
25 Most Decadent Keto Desserts
25 Best Keto and Low Carb Instant Pot Recipes
25 Best Keto and Low Carb Pumpkin Recipes
25 Keto and Low Carb Breakfast Recipes