A perfect combination of sweet and tangy flavors are blended together to create this delicious apricot vinaigrette. It's amazing on salads or as a marinade!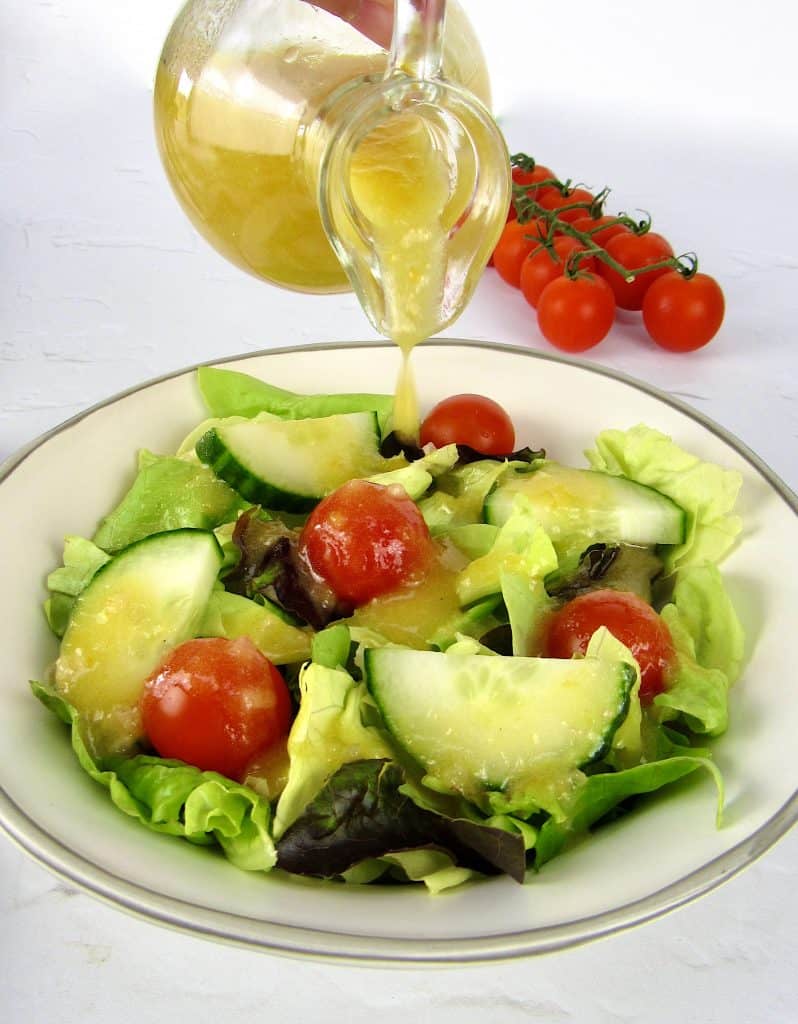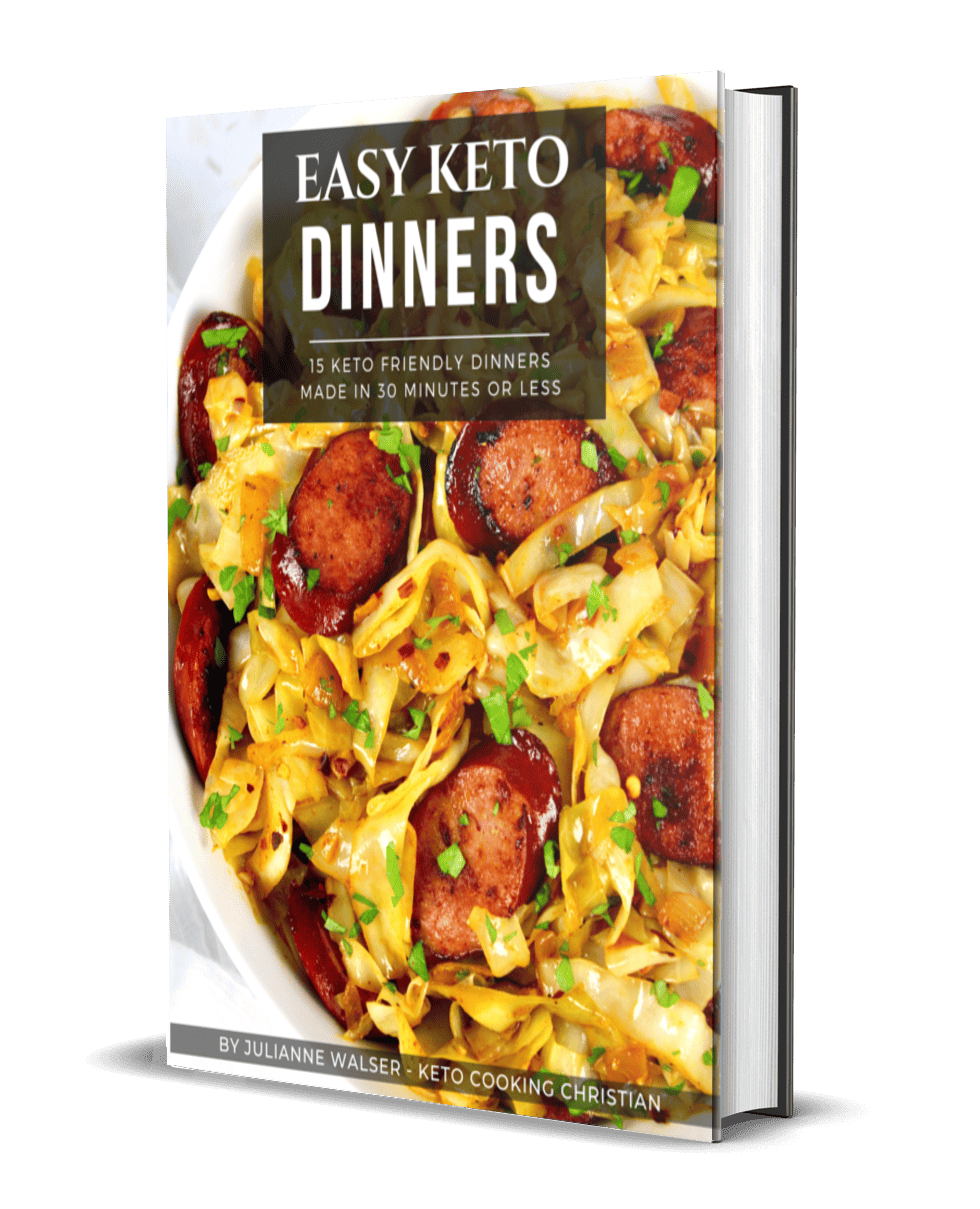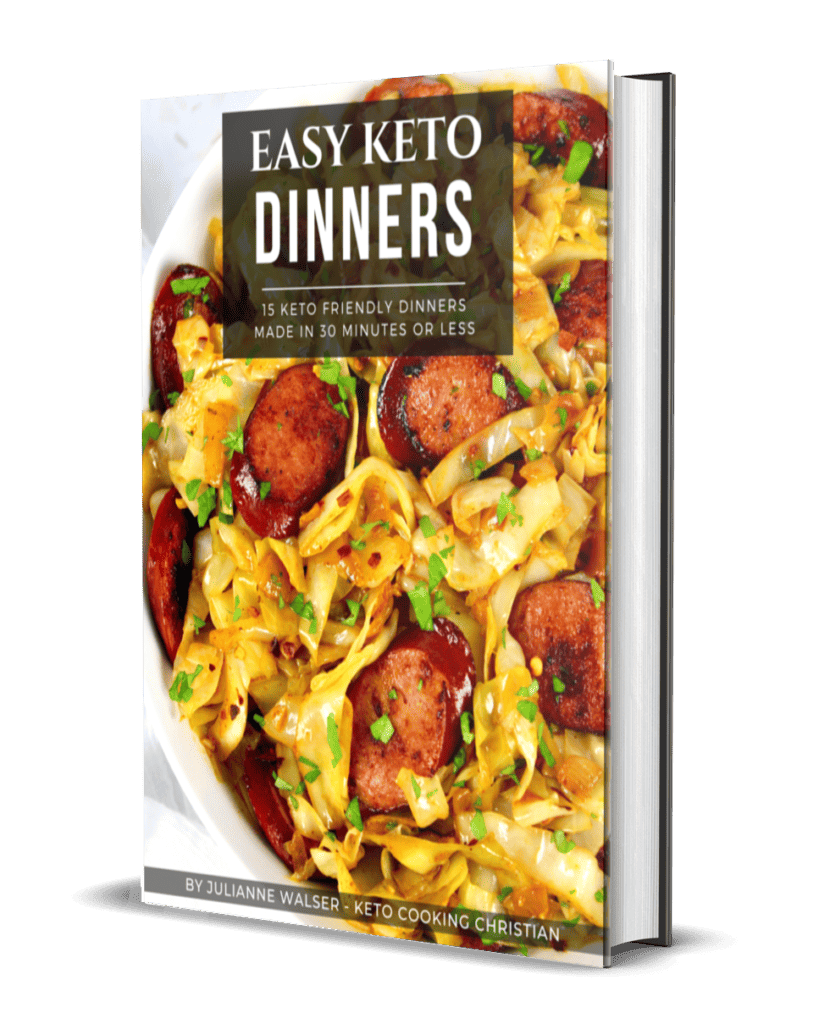 FREE EASY KETO DINNERS EBOOK
Jump to:
Finding a sugar free store bought dressing can be almost impossible these days. With just a few ingredients and about 5 minutes, you can make your own homemade sugar free vinaigrette without all the sugar. And it taste so much better than any you can buy.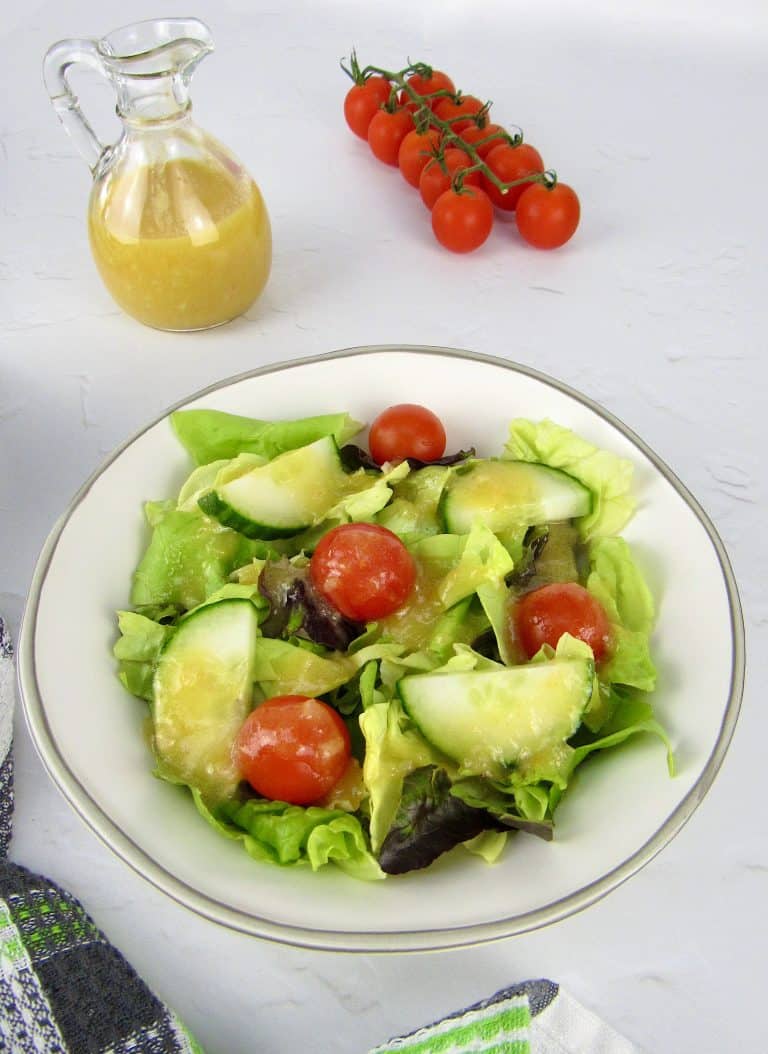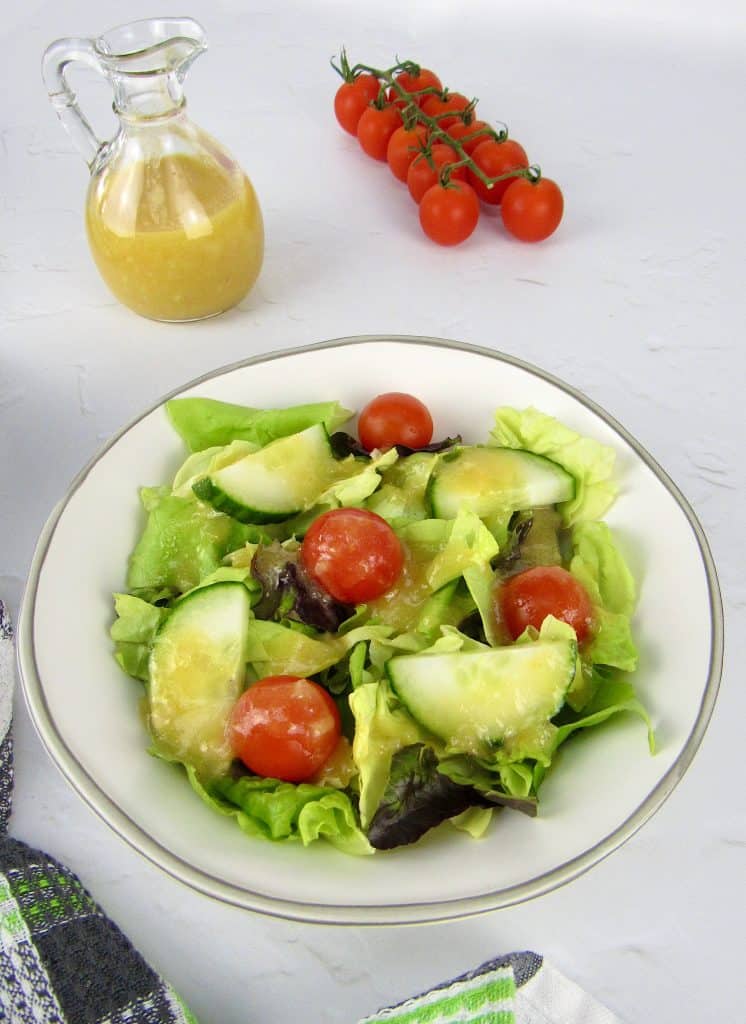 Sugar free apricot jam is the headliner in this Keto salad dressing recipe. And, when you taste the silky and sweet flavors it gives the vinaigrette, you'll never buy store bought vinaigrette again, it's just that good!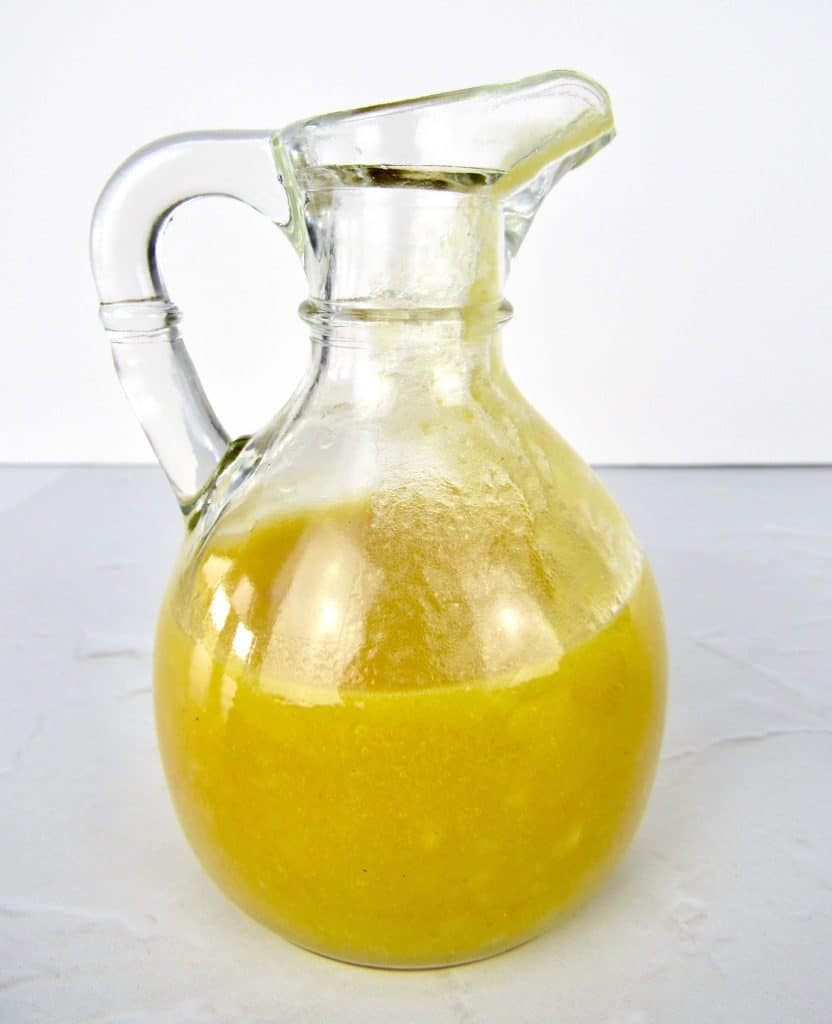 With the versatility of this vinaigrette, you can use it as marinade for grilled shrimp or chicken or even drizzle over baked salmon. Try it with this Grilled Shrimp Salad, you will absolutely love it.
What's in Sugar-Free Apricot Vinaigrette
*Exact measurements are listed in the recipe card below.
How to Make Sugar-Free Apricot Vinaigrette
Add all the dressing ingredients to the mini chopper bowl that comes with an immersion blender.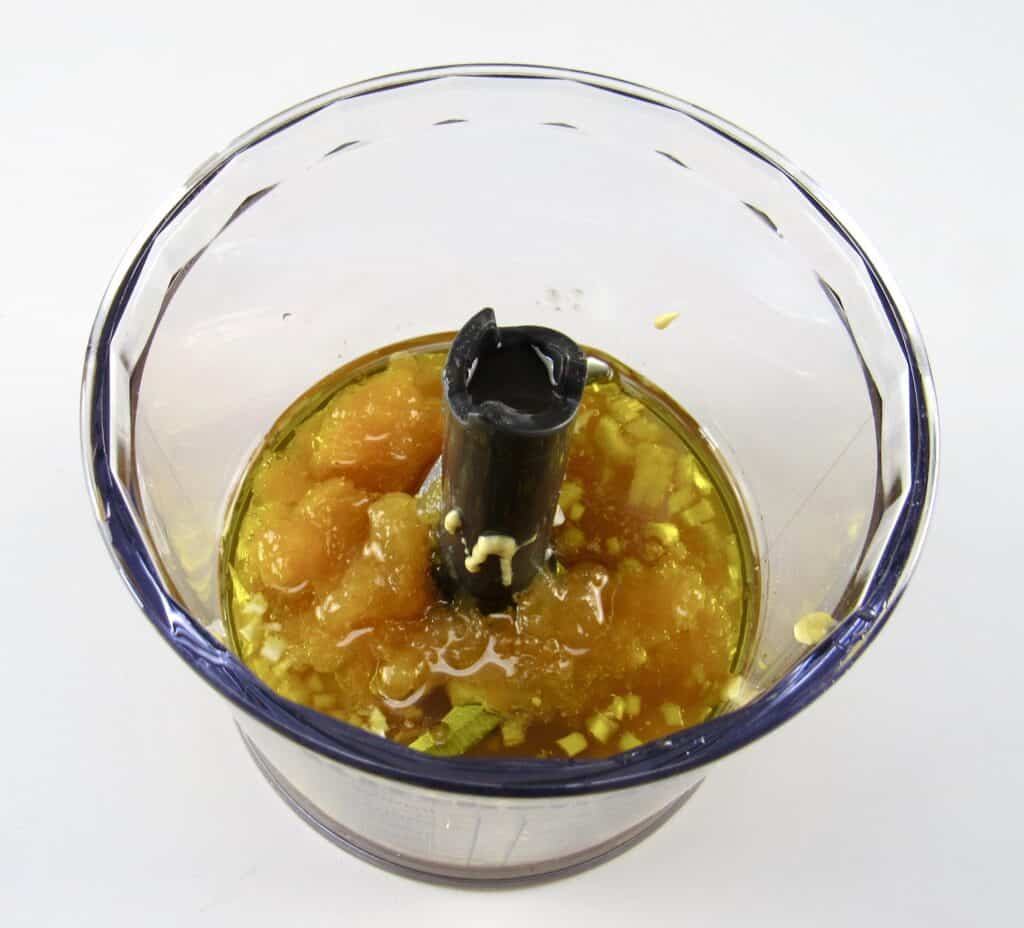 Pulse until the dressing has emulsified, then pour over your salad and serve.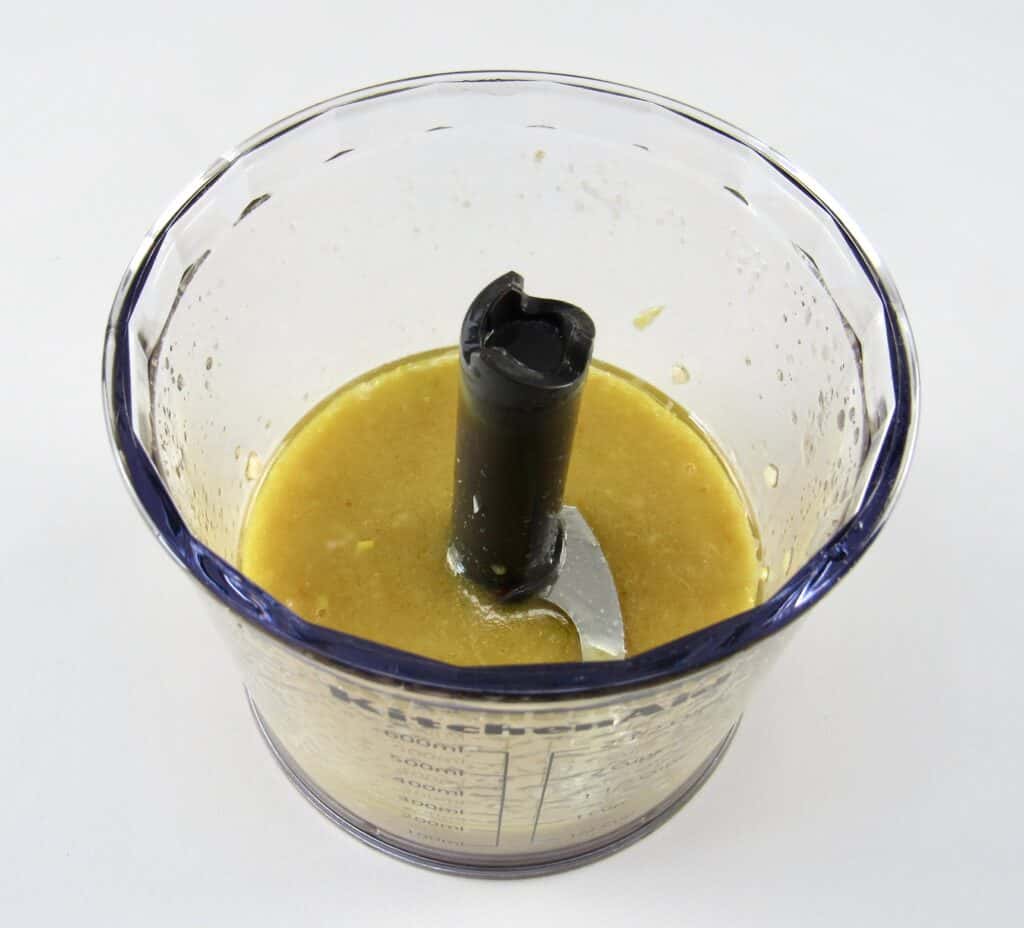 How to Store Homemade Low Carb Vinaigrette
You'll need to store your dressing in the fridge in an air tight container. It will keep for about a week. Chilling it will usually cause the olive oil to thicken.
If that happens, just set the container in warm water for a few minutes and it will become loose and pourable again. Be sure to give it a good shake before serving,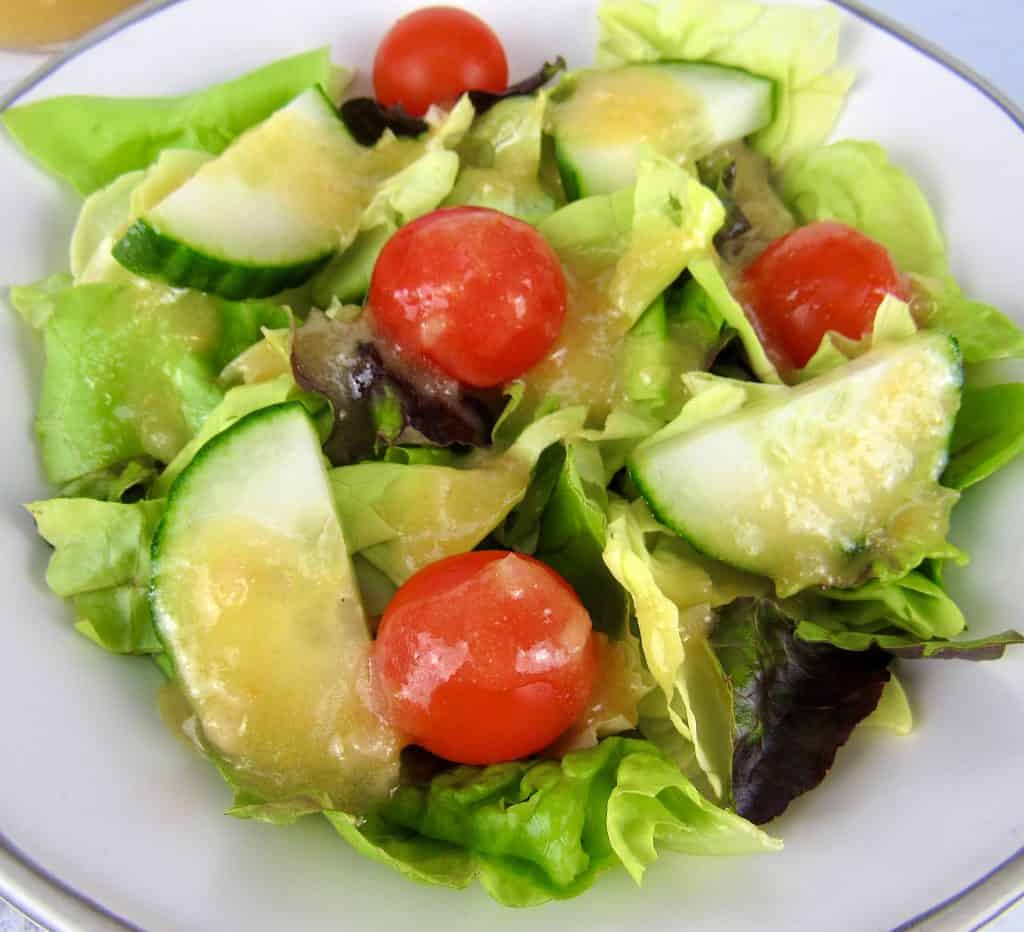 You can serve this over any type of salad you prefer, Classic Cobb, fresh garden salad, even a scrumptious chef salad. You just can't go wrong!
Is Apricot Vinaigrette Keto?
When someone sees that apricots are a listed ingredient, they may wonder what are the carbs in this Apricot Vinaigrette. But because the jam is sugar free and is then mixed with equal parts of olive oil, it makes this a great low carb and Keto friendly vinaigrette.
There's only 1 carb per serving in Keto Apricot Vinaigrette Dressing,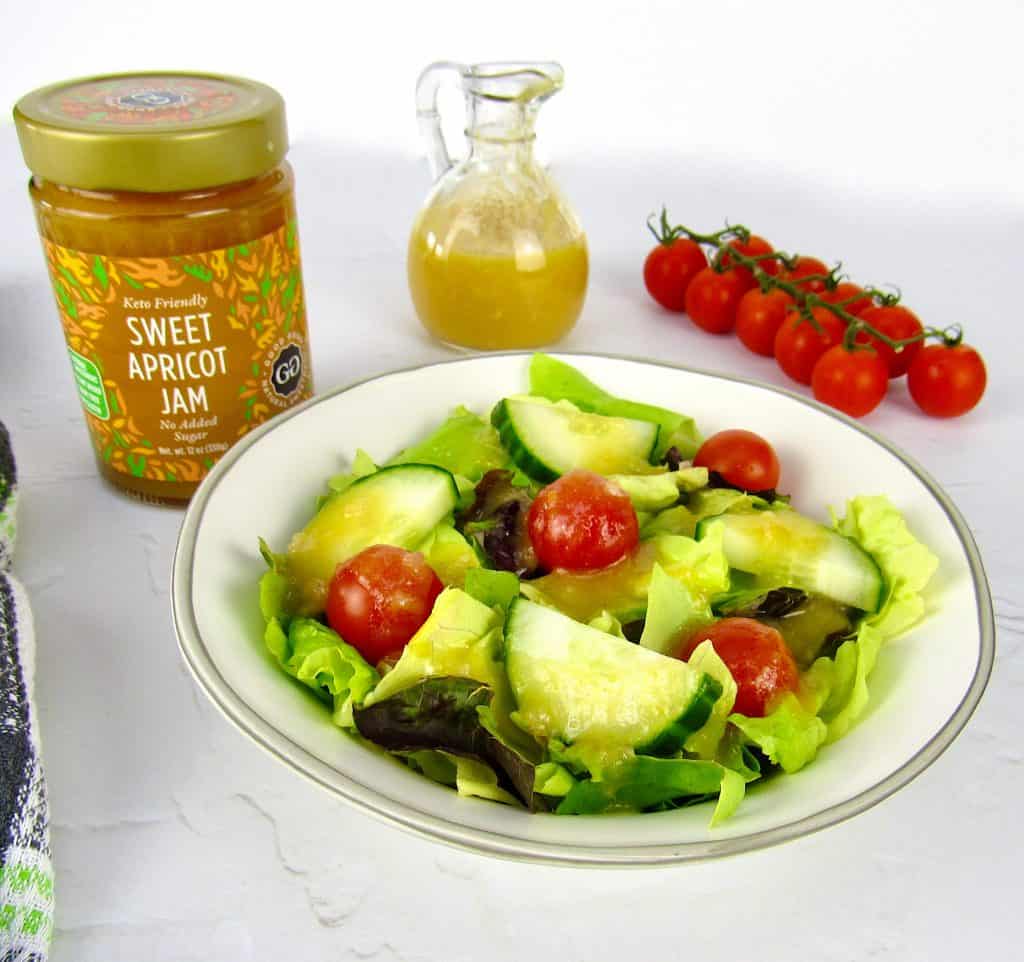 Other Uses for Sugar-Free Apricot Jam
You'll notice that this recipe uses a sugar-free apricot jam from Good Good. If you're on the fence about giving it a try, let me encourage you to do so.
It's by far the best sugar free jam I've tasted. I like to use it as a Keto substitute for honey to thicken and add sweetness to homemade salad dressings.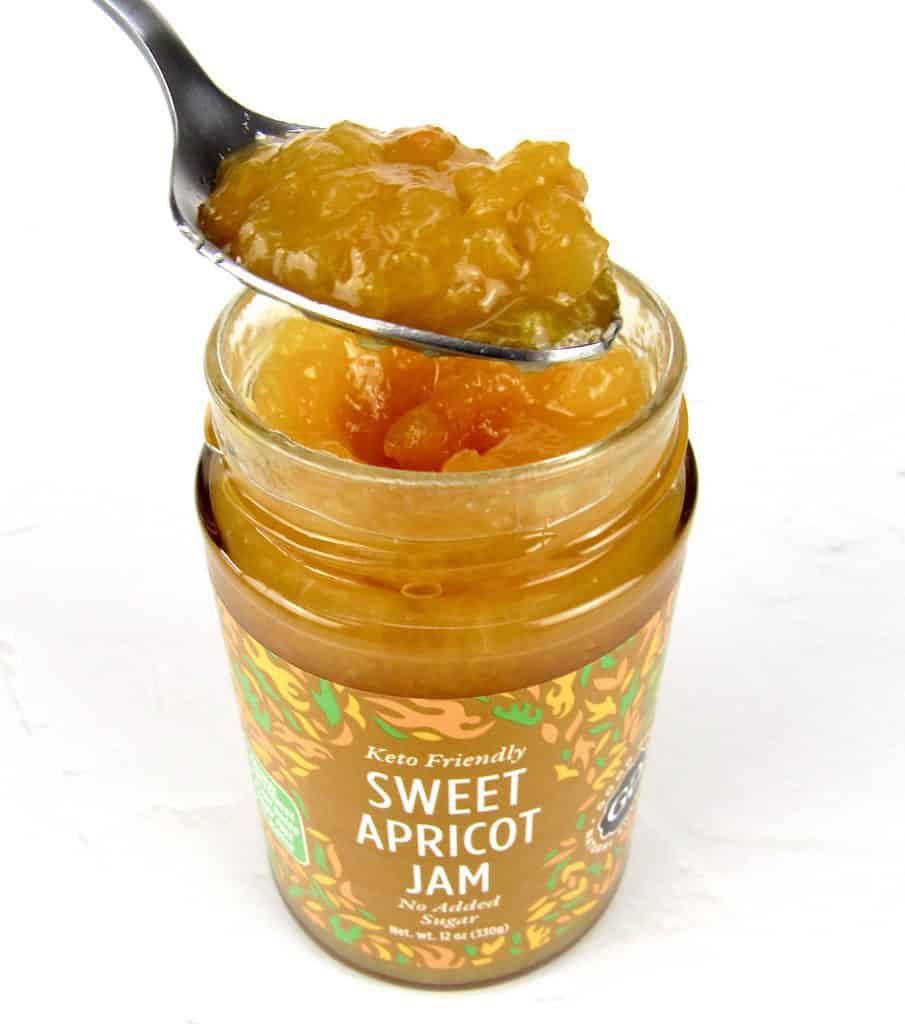 And if you're wondering what you should do with the remaining jam in the jar, here are some awesome ideas that will put it to delicious use:
Using apricot jam in a vinaigrette dressing, like in this recipe, is so tasty. If you like the sweet and tangy flavor, you may also enjoy this Easy Hot Bacon Dressing over a spinach salad or with Brussels Sprouts.
The sweetness in the jam is fabulous with bacon. Yep, bacon! Give it a try with these Grilled Bacon Wrapped Asparagus bundles. They have a apricot glaze that sends them right over the top!
Last but not least, in its simplest form, Sugar Free Apricot Jam serve with homemade Keto Biscuits is so good, you won't even miss traditional jam.
Tips for Making Perfect Homemade Vinaigrette
How to Find the Best Olive Oil
The first step in making restaurant quality vinaigrette, is a using a very good grade olive oil, it's one of the main ingredients after all. Sounds simple enough, but there are certain things to look for to ensure you're buying the best olive oil for your homemade vinaigrette.
When you're dressing a dish or using olive oil for a main ingredient, you should always opt for extra virgin olive oil (EVOO). Oil olives come in classifications and extra virgin is highest in class.
Buyer beware: just because it says it's extra virgin olive oil, doesn't mean it's pure. Manufacturers can use a blend of olive oils and get away with calling it extra virgin. Look at the ingredient label. It should say extra virgin olive oil only, but it should also include a harvest date. unlike wine, the newer the date, the better.
Some of the best olive oils are not only from Italy. California has excellent olive oils as well. To ensure you are getting one of them, avoid olive oils that say they are made in several different regions. That's a sign it's a blend. A really good quality California EVOO should have a stamp of certification from the California Olive Oil Council.
Another easy sign you can look for right off the bat, is the container it's bottled in. Look for dark green glass or a metal container. A bottle that allows light to expose the oil, over time, can ruin the quality, flavor and shelf life of EVOO. Be sure you store your olive oil out of direct sunlight at home also. A dark pantry in the perfect place.
Can I Use Different Vinegars in Keto Vinaigrette?
There are so many health benefits to apple cider vinegar and the sweetness it gets from apples, lends such a great flavor to vinaigrette. But, there are other vinegars you can use in it's place that will work.
White wine and red wine vinegars work well. As does rice wine vinegar, if you prefer a little Asian flavor. It should be noted rice wine vinegar has more carbs, so you'll need to adjust your macros accordingly.
How to Flavor Homemade Sugar Free Vinaigrette
This is where personal preference can come into place. Between the tartness in the vinegar and the subtleness of the EVOO, a sweet or savory source of seasoning is needed.
You can certainly use fresh herbs and garlic for a more savory dressing. Or you can use a sweeter flavoring as found in this amazing sugar free Apricot Jam.
The sweetness in the jam really helps to round out all the flavors and brings them together for the perfect balance of sweet and tangy.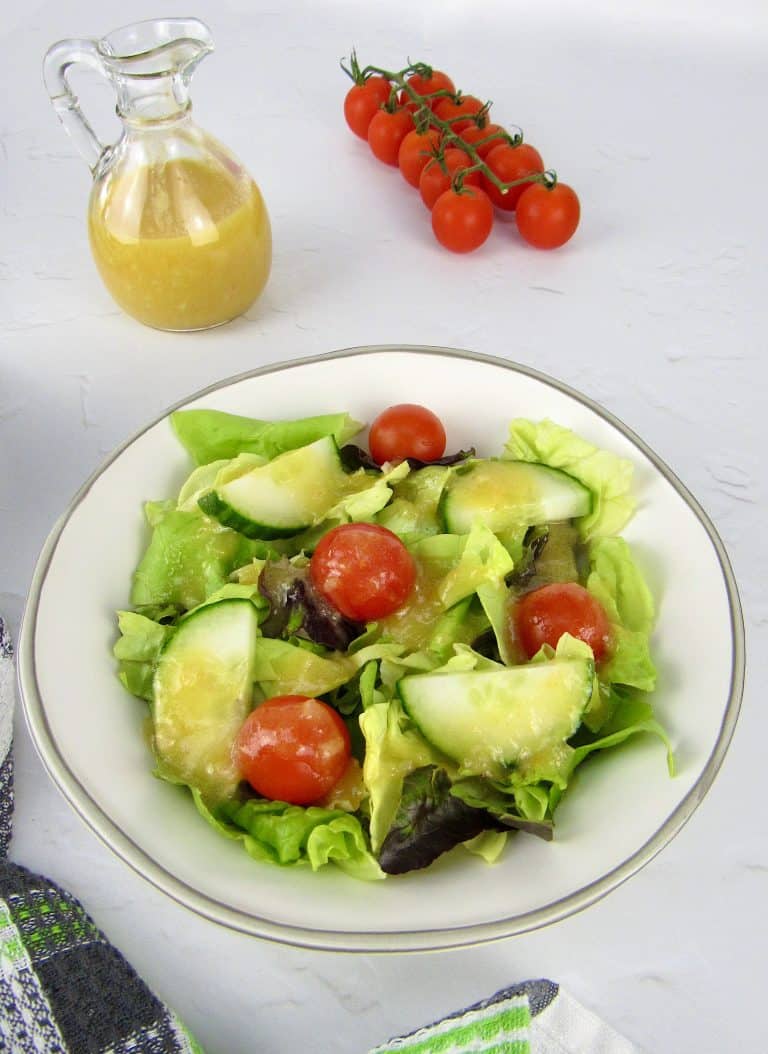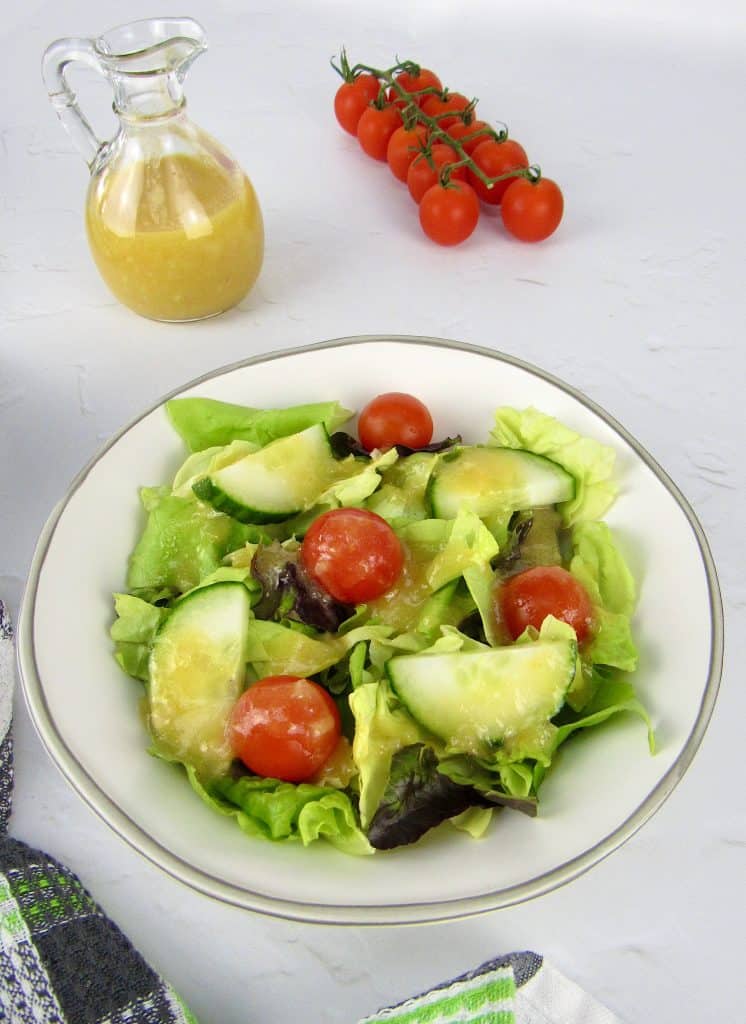 More Keto Salad Dressings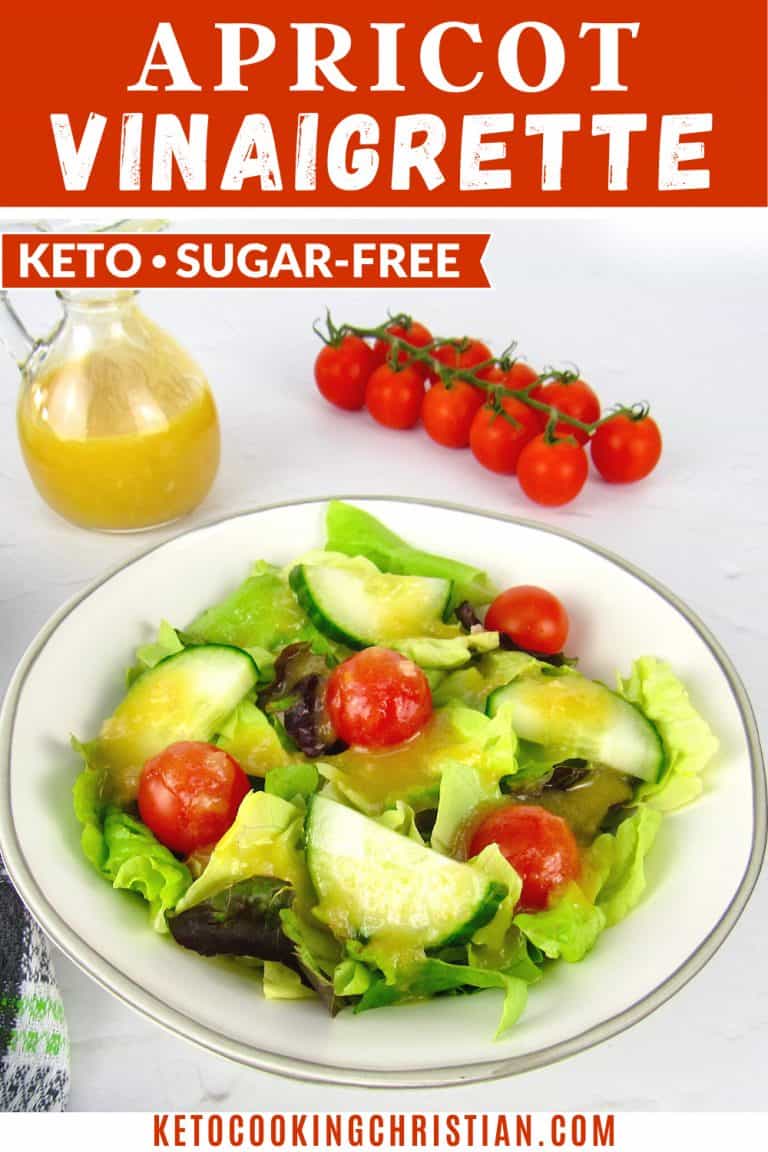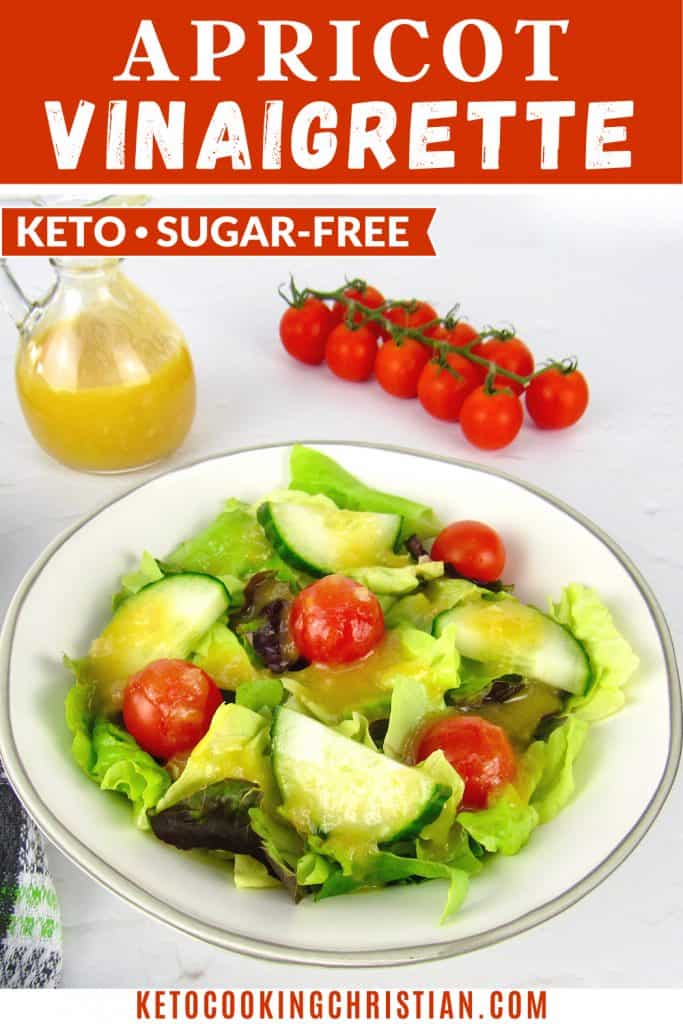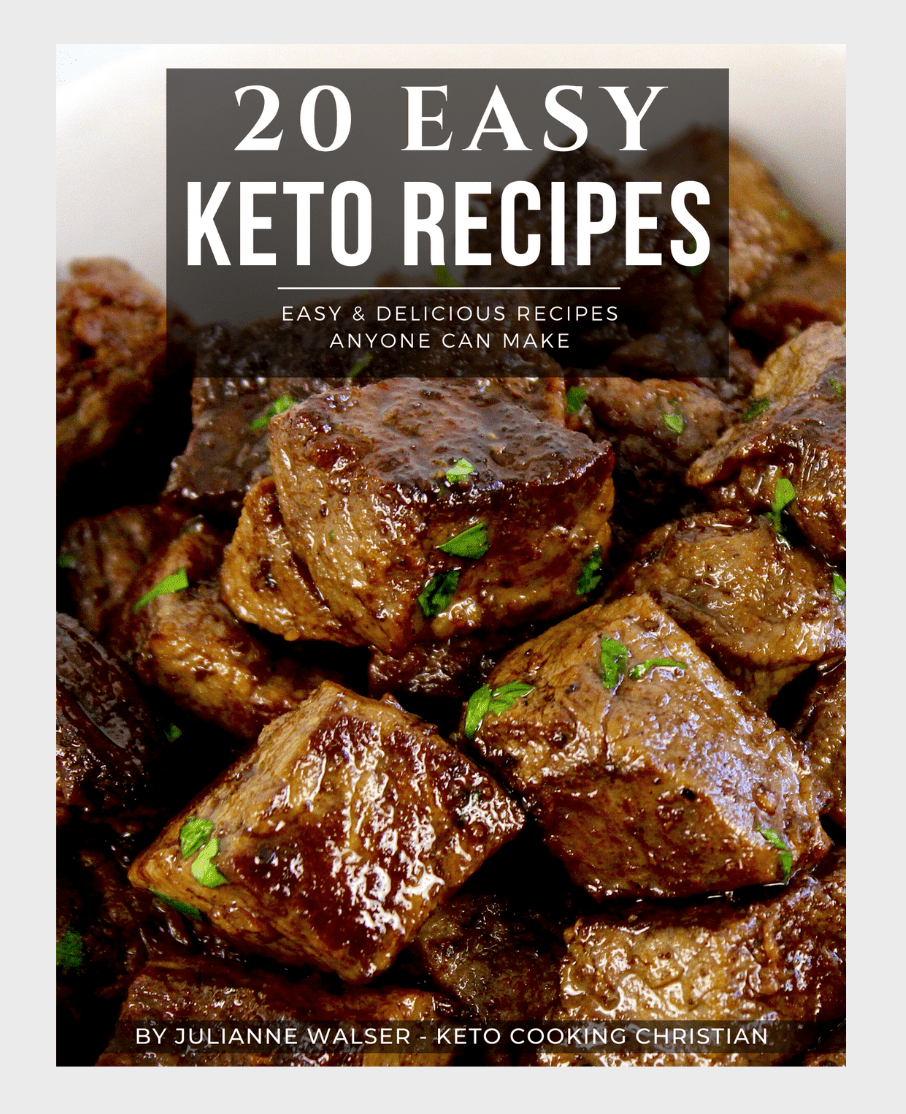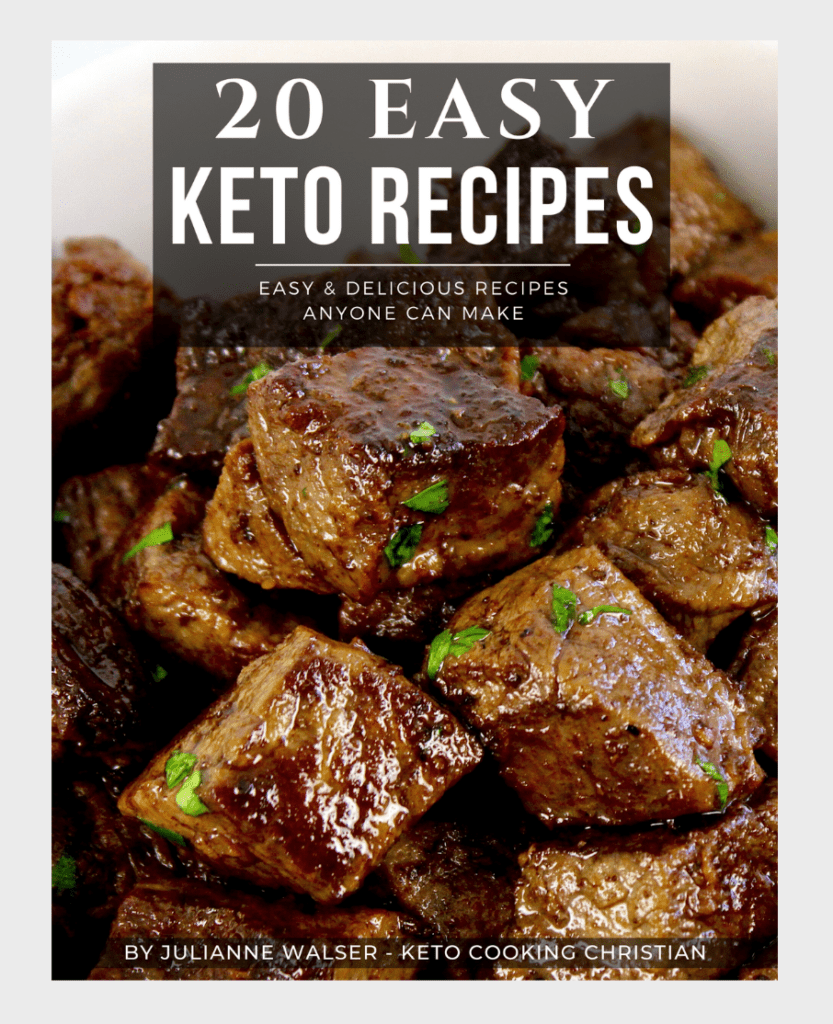 FREE 20 EASY KETO RECIPES EBOOK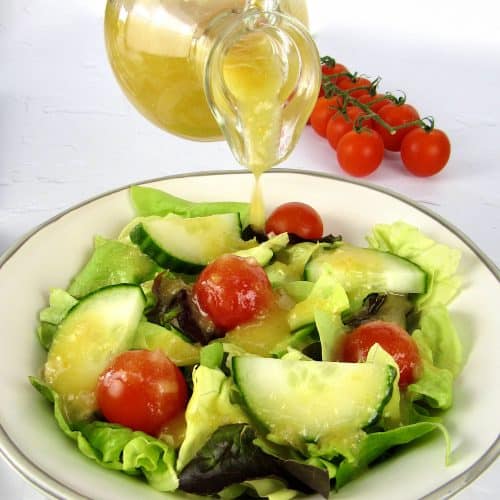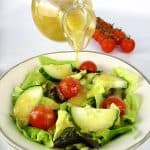 Sugar-Free Apricot Vinaigrette Dressing
A perfect combination of sweet and tangy flavors are blended together to create this delicious apricot vinaigrette. It's amazing on salads or as a marinade!
Servings 6
Instructions
Add all the dressing ingredients to the mini chopper bowl that comes with an immersion blender.

Pulse until the dressing has emulsified, then pour over your salad and serve. Store in the fridge in an airtight jar for 5-7 days.
*Make sure to scroll up and read the post for substitutions, additions and helpful tips for making this recipe.
Nutrition Facts
Sugar-Free Apricot Vinaigrette Dressing
Amount per Serving
% Daily Value*
* Percent Daily Values are based on a 2000 calorie diet.
Rate this Recipe
*Nutritional data is provided as a courtesy and is accurate to the best of my knowledge. You can verify it using the nutrition calculator of your choice. All data is based on net carbs, without sugar alcohol: Swerve, Erythritol, Monk Fruit or Allulose.
© Copyright for Keto Cooking Christian LLC. Please use the share buttons to share on social media, but please do not copy/paste the recipe.