All the classic flavors of buffalo wings stuffed into eggs. It makes the perfect appetizer to serve at your next party or game day!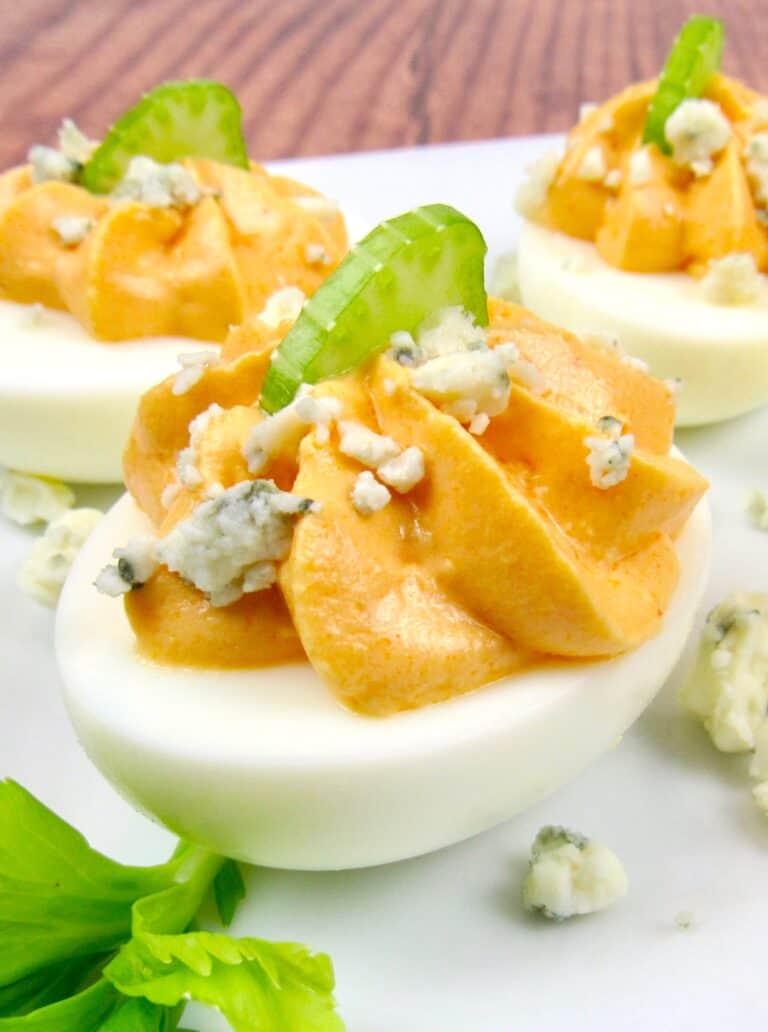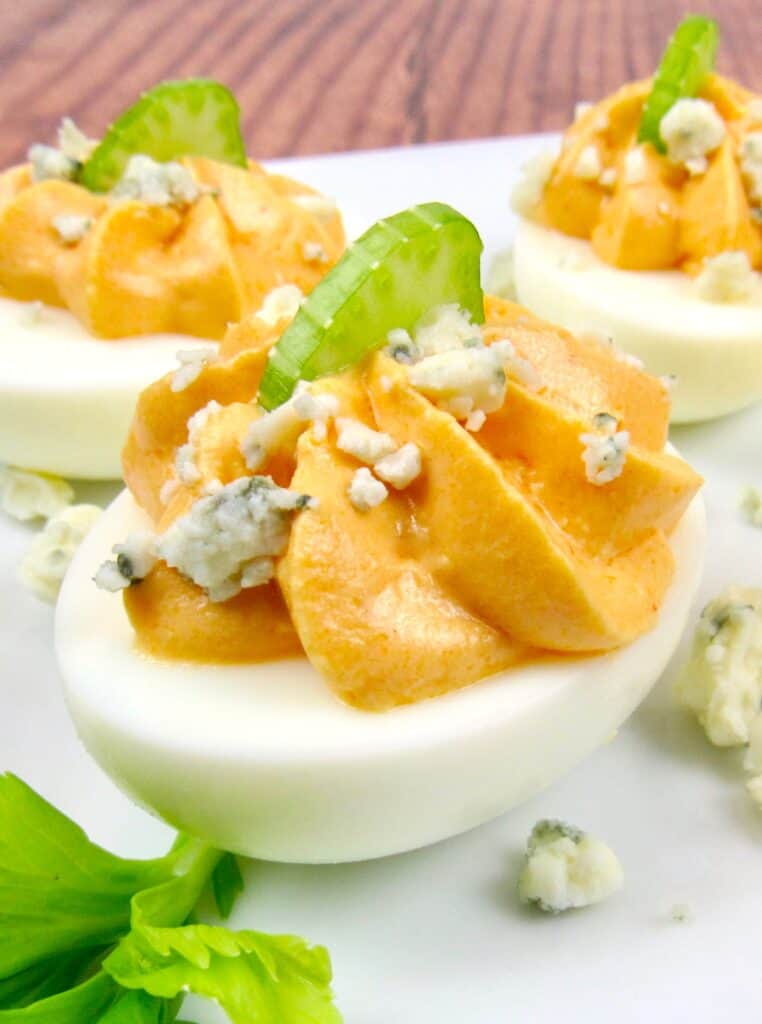 Deviled eggs is probably one of the most popular party appetizers around. They always seem to be a favorite at pot luck lunches too!
If you are a fan of Buffalo Wings, you are going to love these tasty little bites! I spruced up traditional deviled eggs with the classic flavors of our beloved buffalo wings.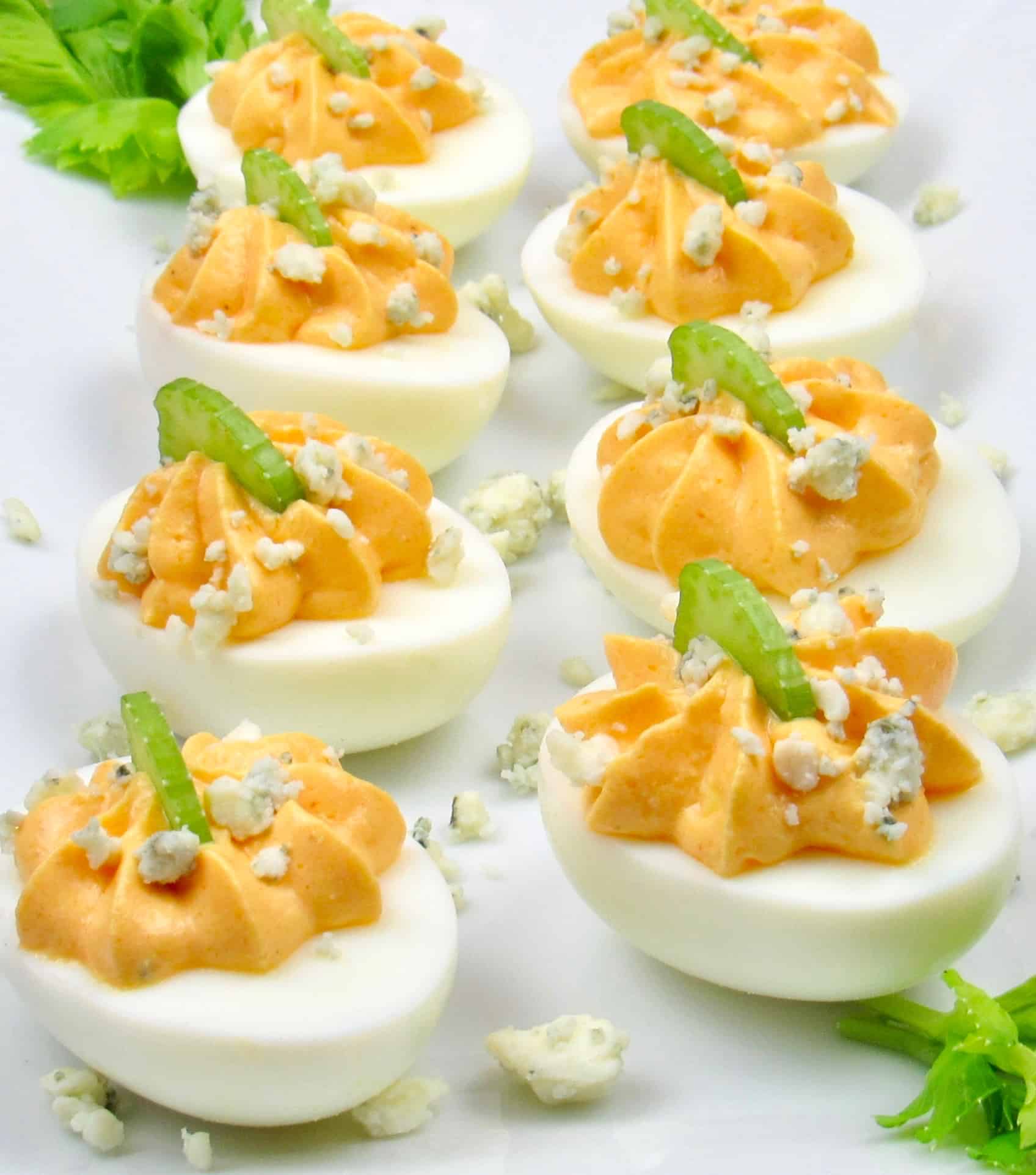 I use my favorite hot sauce- Frank's, my homemade Blue Cheese Dressing, mayonnaise (which I also make myself), cream cheese and of course eggs! I also add a little celery salt and garnish with blue cheese crumbles and sliced celery. Let me tell you that these are absolutely amazing!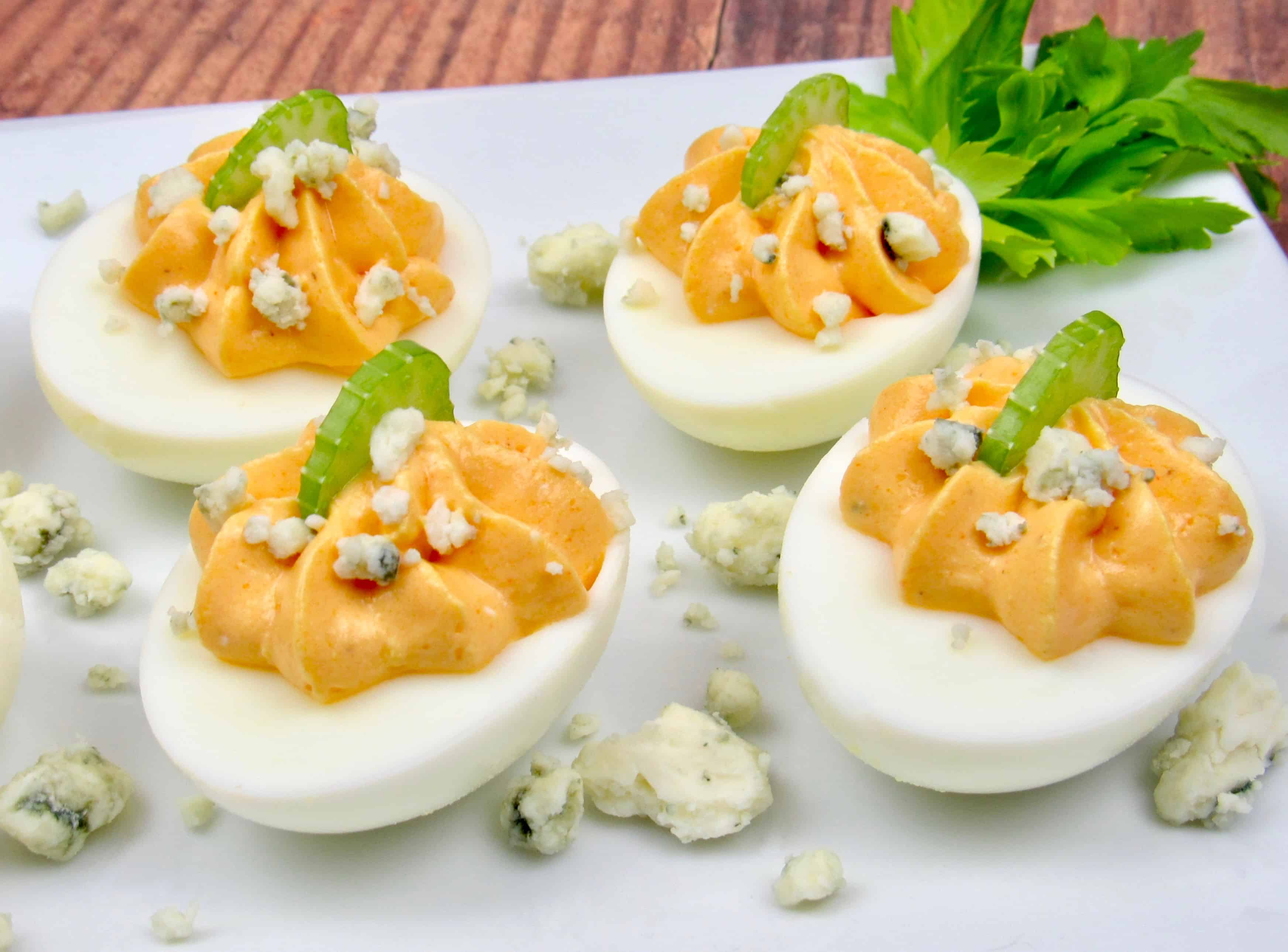 If you're having a party and want to make these ahead of time, you certainly can. I have the perfect storage container that I use to keep mine in, which I talk more about, down below.
These eggs have such bold flavors that will have your guests coming back for more! They also make a great snack when you're trying to increase your healthy fats.
What's in Buffalo Deviled Eggs
Hard boiled eggs
Cream cheese
Optional: Sliced celery and blue cheese crumbles for garnish
*Exact measurements are listed in the recipe card below.
How to Make Buffalo Deviled Eggs
Hard boil the eggs and peel them. I highly recommend using Maya's (Wholesome Yum) method of How to Boil Eggs Perfectly Every Time.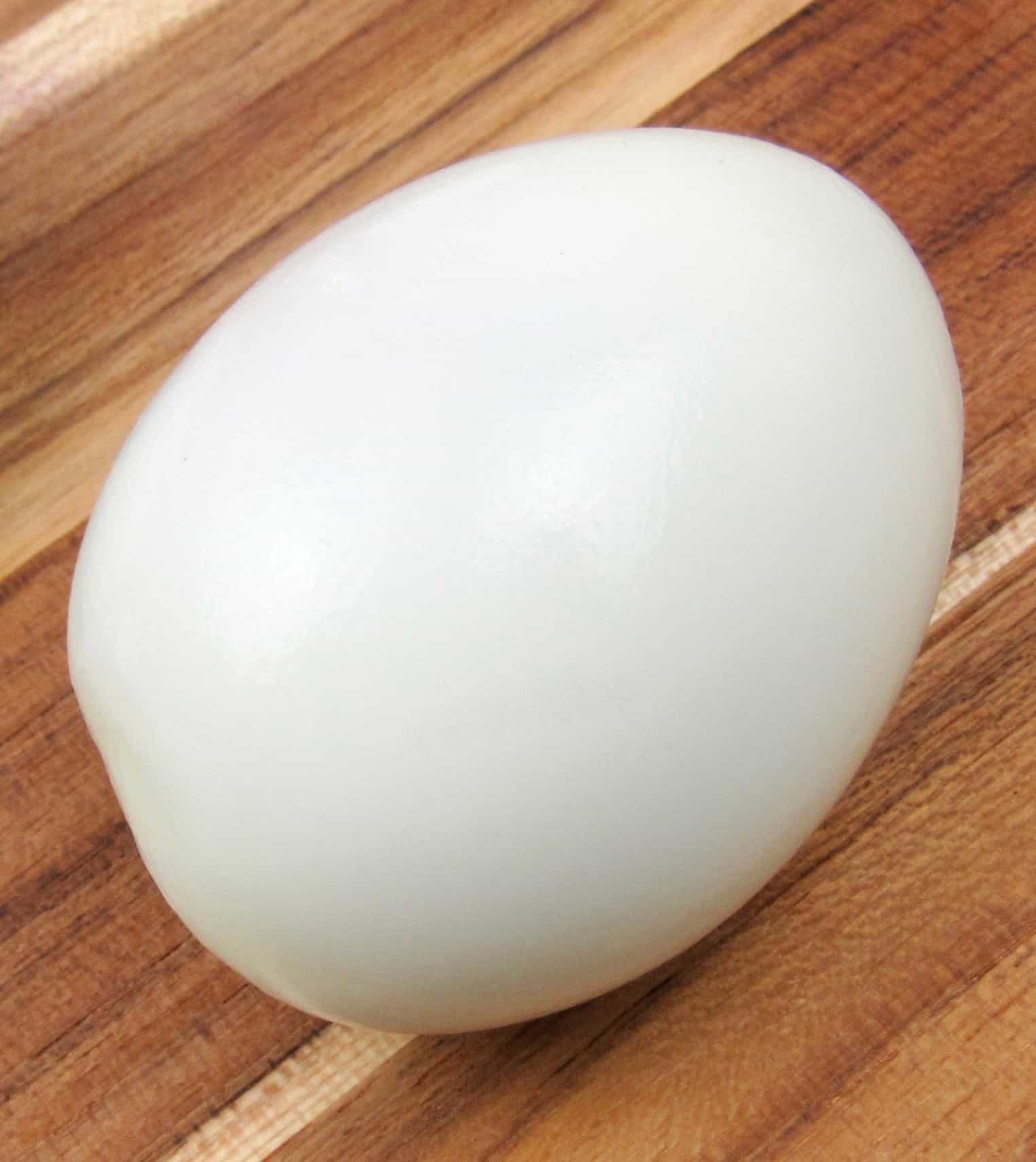 Cut them in half. Scoop out the yolks and add them to a mixing bowl.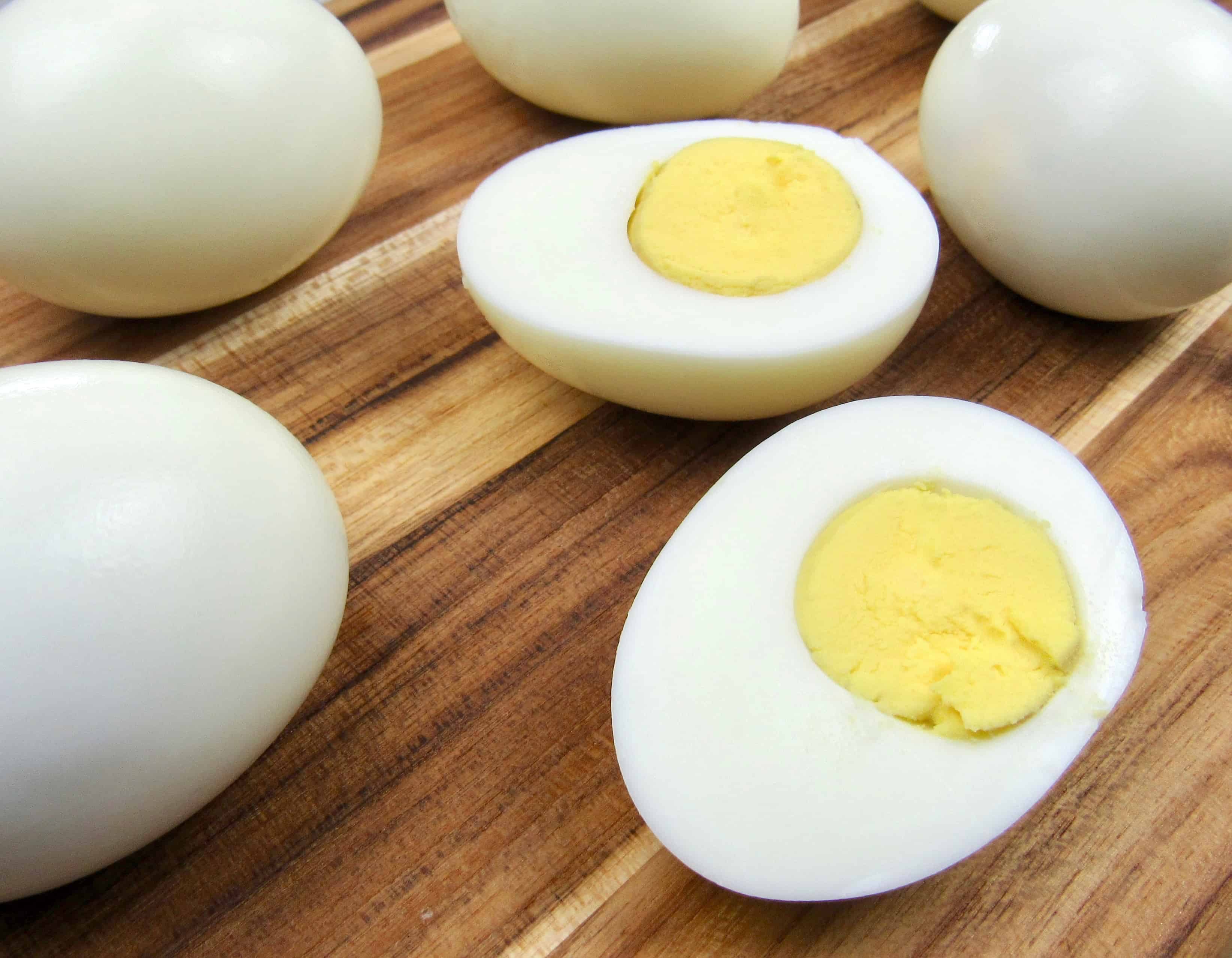 Add in the remaining ingredients and mix using a hand mixer or by hand.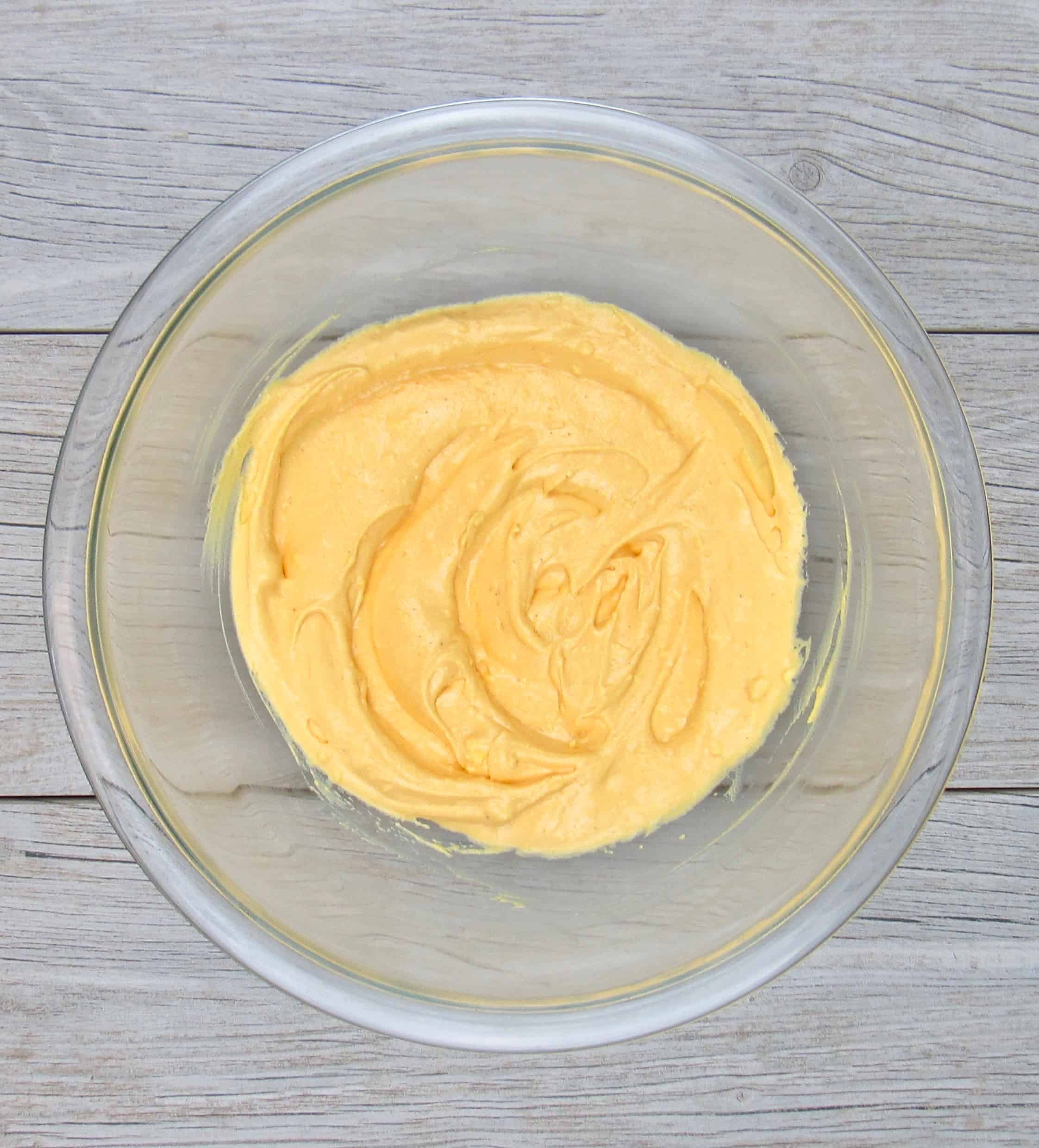 Add the mixture into the halved egg whites, I like to use a piping bag with a star tip.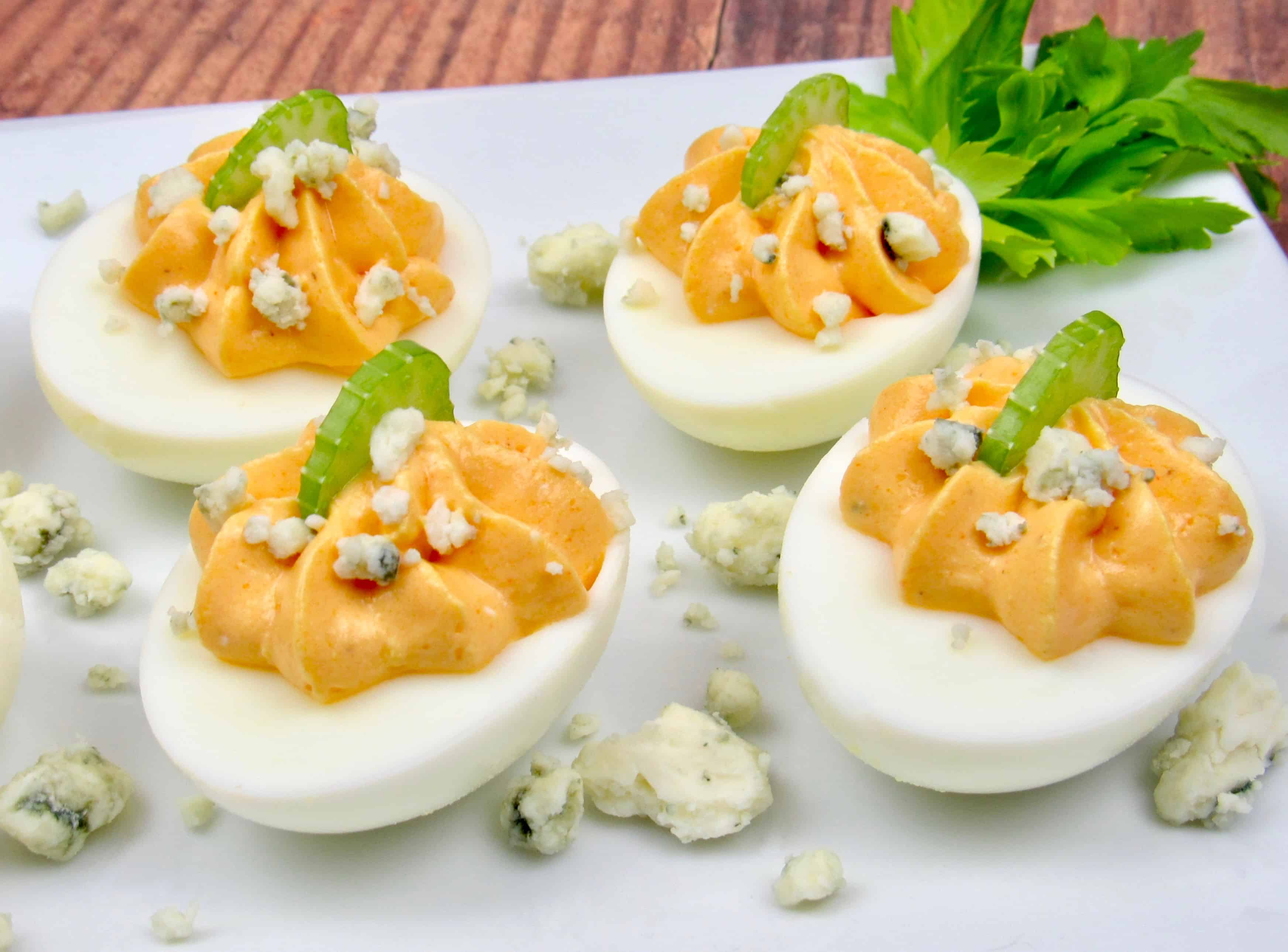 Top with the optional blue cheese crumbles and sliced celery and serve! You can make these ahead of time, just store them in the fridge till you are ready to serve.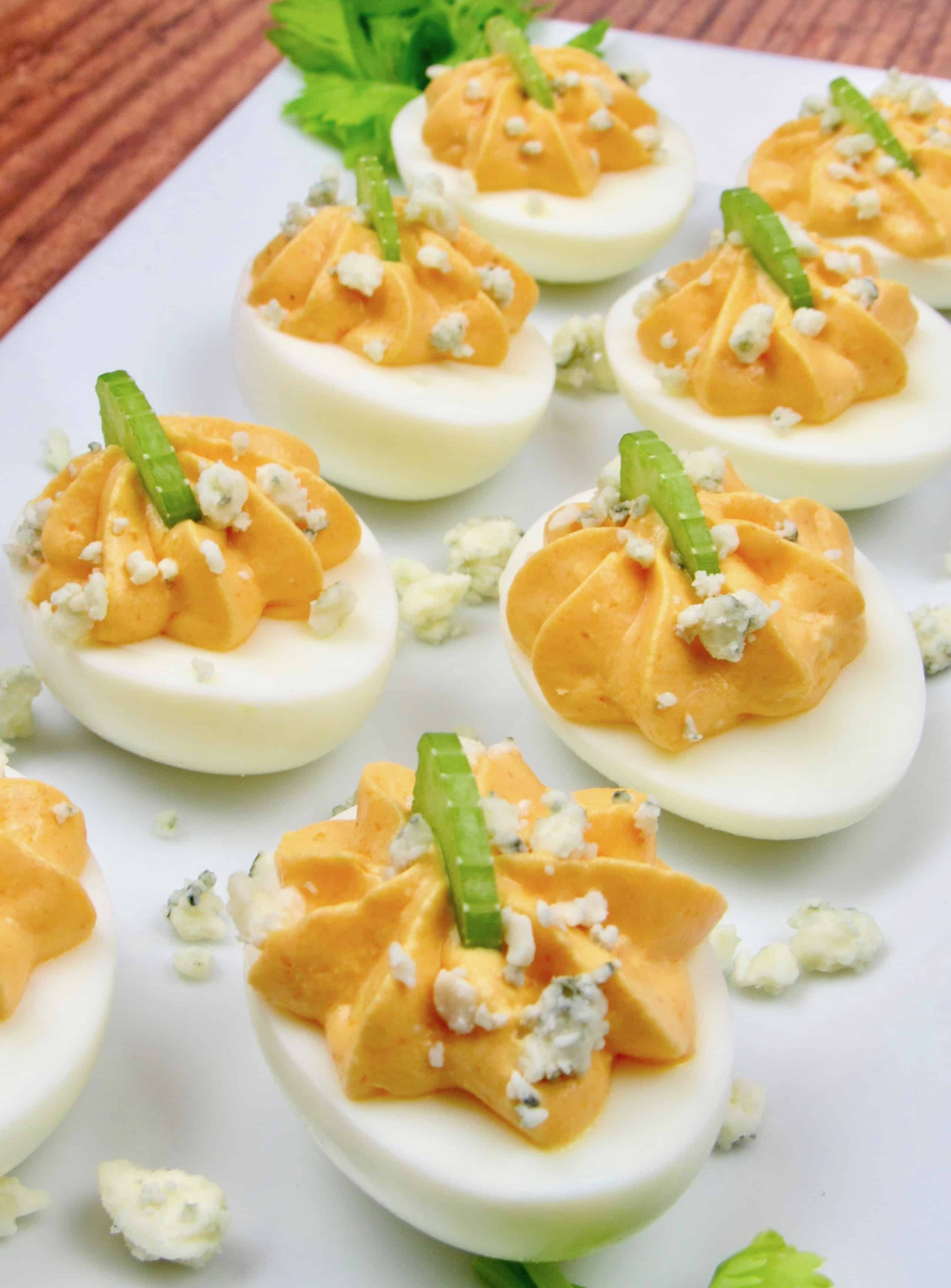 Tips for Preparing the Eggs
The eggs that you use won't matter much, but personally I only buy cage-free organic eggs. The organic part is important, as well as what the chickens are fed. The cage-free part is my own personal preference, because I'm a huge animal lover. I am VERY much against caging up animals or treating them poorly! All animals should be allowed to roam freely.
As I mentioned in the preparation, I used Maya's (Wholesome Yum) method of How to Boil Eggs Perfectly Every Time. Not only did her method give me perfectly cooked eggs (I did 10 minutes for hard boiled), but she also gives a great timetable for boiling eggs depending on how you want your egg cooked. It's definitely worth checking out and bookmarking!
For the most part, my eggs also peeled perfectly, which is exactly what you want in making deviled eggs. There's nothing more annoying when you boil your eggs and start peeling and the shells just won't come off. So you end up with eggs that have divots in them instead of nice smooth eggs.

Which Mayonnaise is Best for Keto Diet?
This recipes uses mayonnaise and a lot of times, people want to know which kind is best for Keto. While you can use any brand mayonnaise that is made from olive oil or avocado oil, it is always a good idea to make your own. I have a super Easy Homemade Mayonnaise recipe that you can check out, if you feel inclined to give it a shot. Use can make this recipe using avocado oil and light olive oil.
I also make my own Blue Cheese Dressing, which is easy and tastes better than anything I've ever bought in a bottle. But again, you do what works best for you. If you buy it in a store, just be mindful of the ingredients and check for hidden carbs.
The hot sauce is pretty basic, use what you like, personally I use Frank's. It's my go-to hot sauce that I use for my Homemade Buffalo Wing Sauce and I love it.
Substitutions in Making Keto Deviled Eggs
If you're not keen on using mayonnaise, you can substitute with sour cream. It will add more carbs, so be sure to adjust accordingly. You can also substitute mascarpone for the cream cheese if that's what you have on hand. Mascarpone has less carbs, so you can make that adjustment as well. If you don't care for blue cheese, but still want a crumbled cheese for garnish, you can use goat cheese.
I happened to love all 3 of these substitutions, but for this particular recipe, I prefer making the recipe as written. They will taste more like buffalo wings and the blue cheese that I always eat with mine.
How to Serve and Store Keto Deviled Eggs
Serving Buffalo Deviled Eggs
I like to pipe out the filling using a star tip to make them pretty, but this is certainly optional. You can scoop the mixture with a spoon or add it to a food storage bag and cut the tip off, then pipe into the egg halves.
I like to serve these on a platter, garnished with crumbled blue cheese over the top and spilled over the sides a little. I also top with some slices of fresh celery for a little added texture, which I love.
What I like about presenting them this way, is it makes it fairly obvious what flavor the deviled eggs are. Alternatively, you can sprinkle some paprika, which is pretty traditional, top with one chunk of blue cheese and maybe a piece of celery leaf.
Storing Keto Deviled Eggs
Store leftovers in the fridge for a few days. I found this deviled eggs storage container made by Rubbermaid and it comes with a lid. You can buy them on Amazon, or even at Walmart.
It does a great job of keeping them from flipping over and holding them perfectly in place. Don't you just love handy kitchen things like that!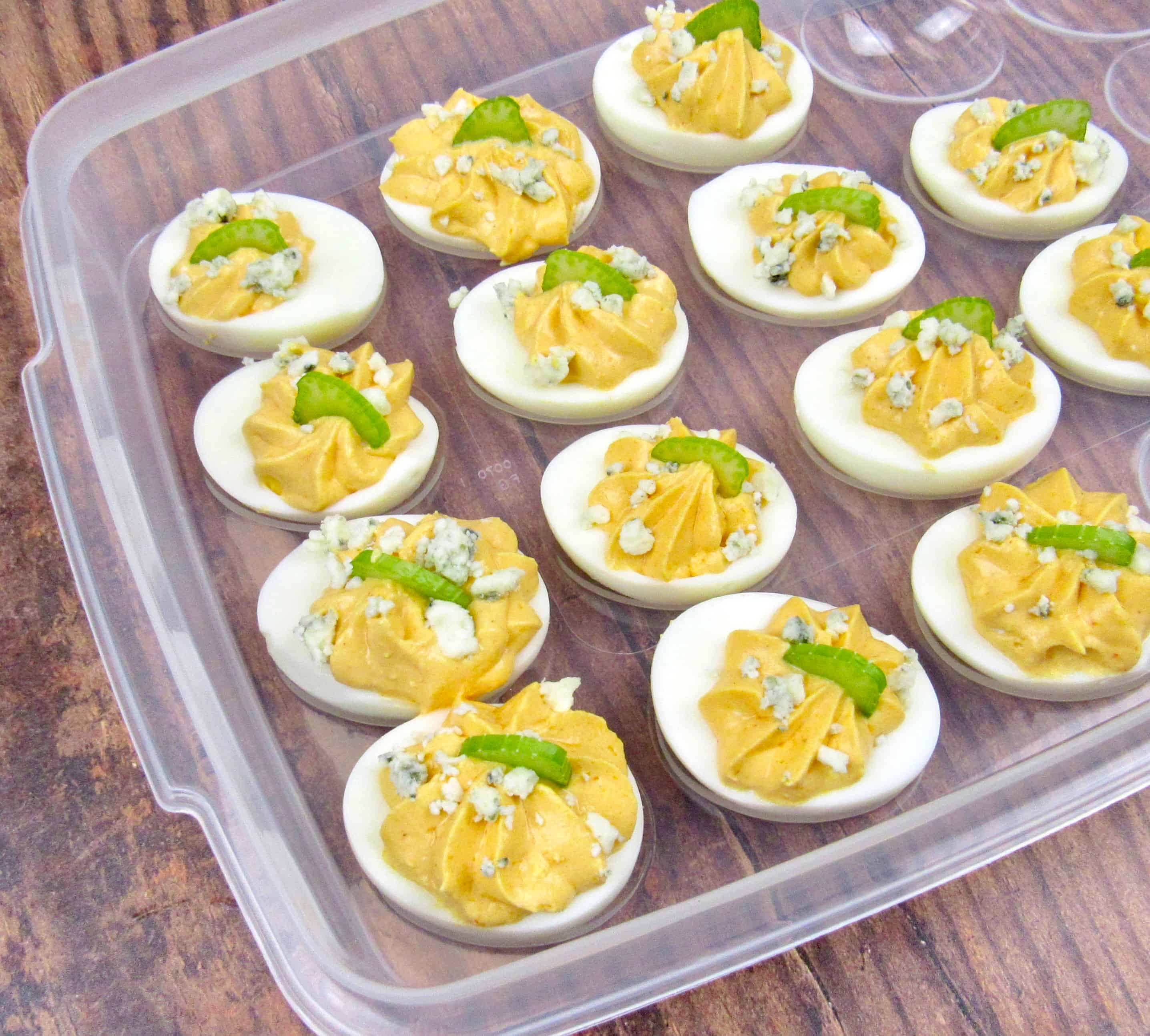 More Buffalo inspired Keto and Recipes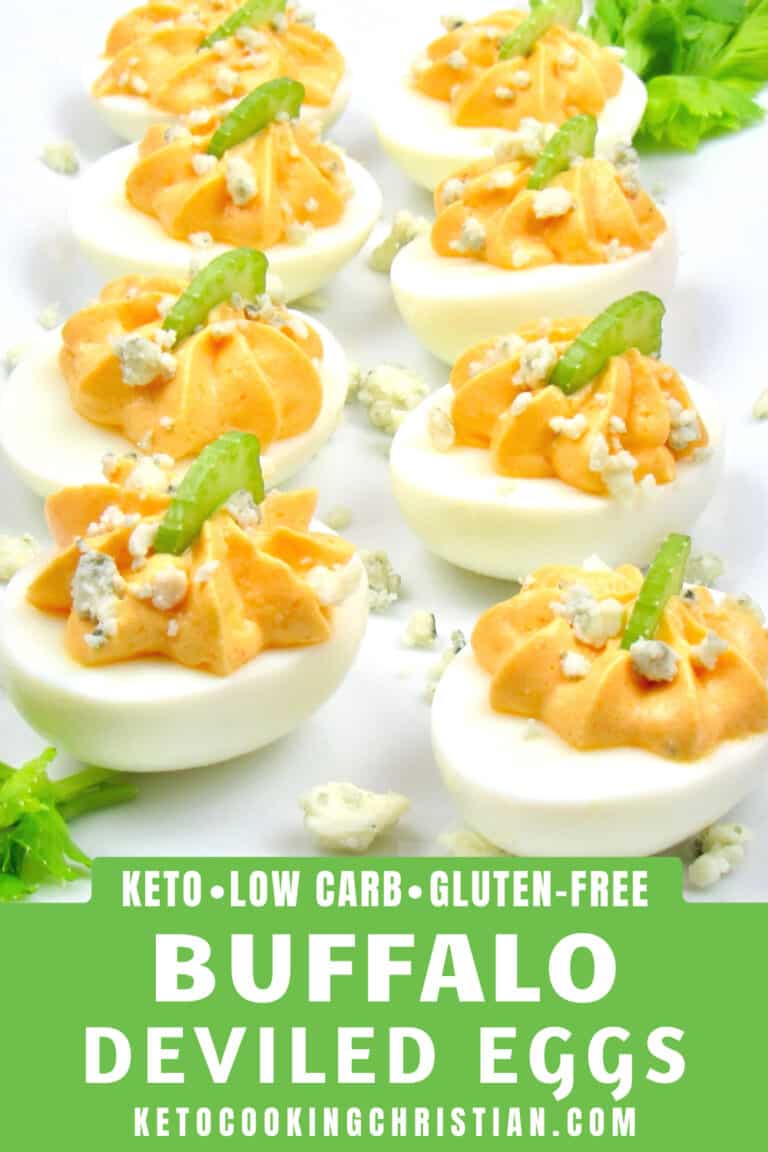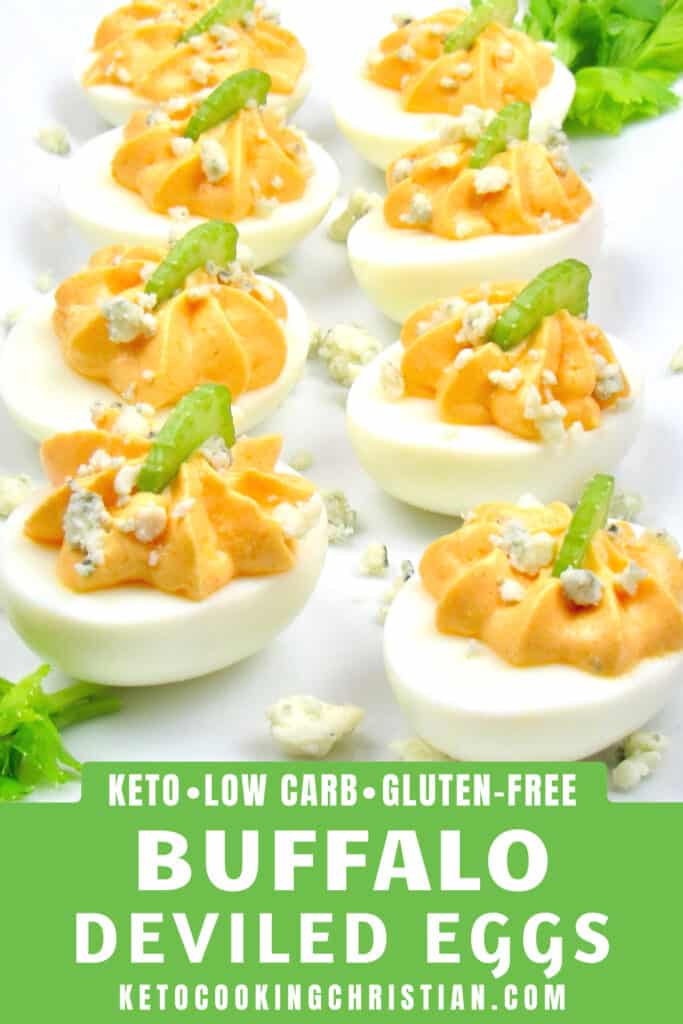 FOLLOW ME FOR KETO RECIPES POSTED DAILY
SHOP MY FAVORITE PRODUCTS ON AMAZON!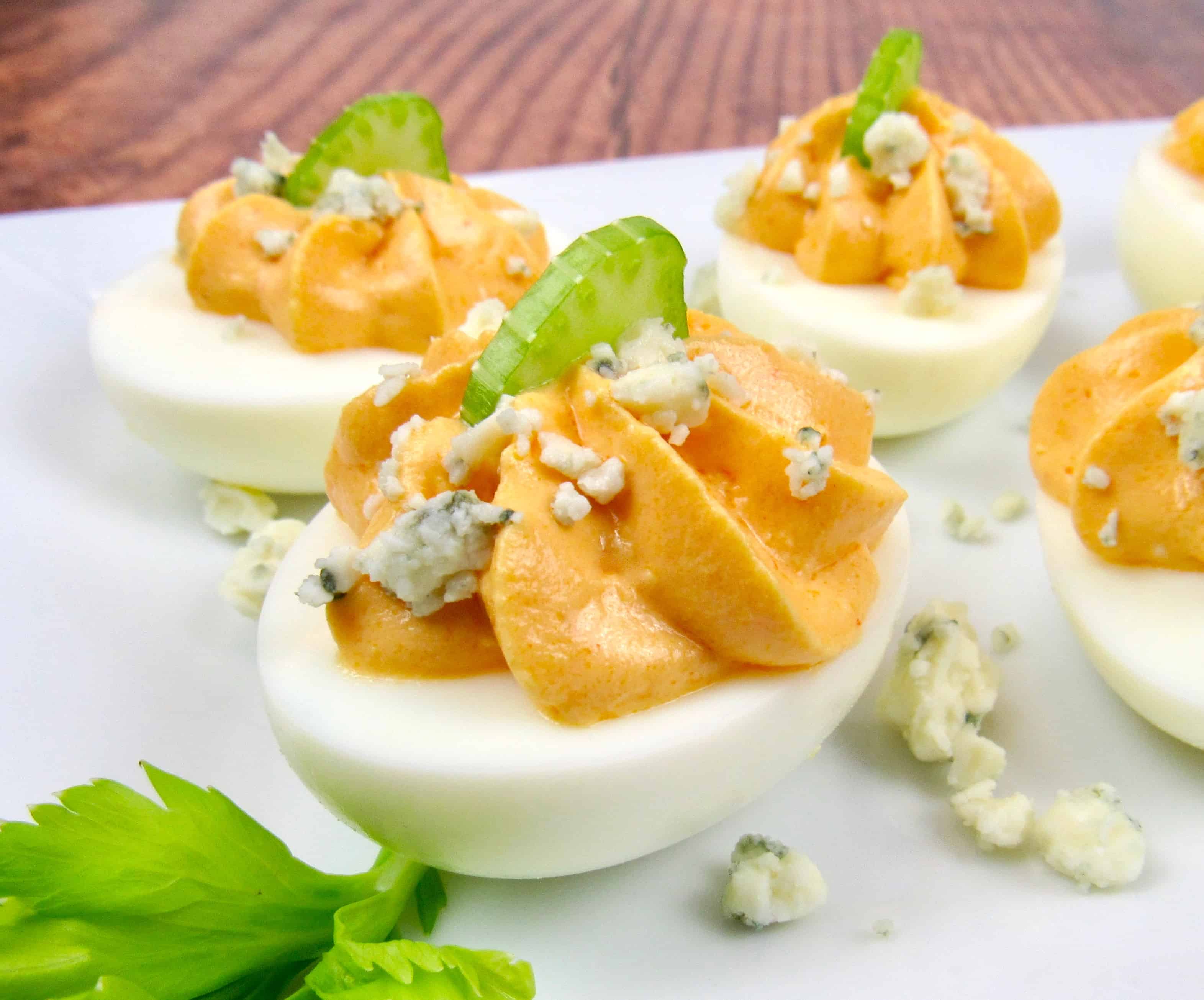 Buffalo Deviled Eggs
All the classic flavors of buffalo wings stuffed into eggs. It makes the perfect appetizer to serve at your next party or game day!
Print
Pin
Rate
Calories: 280
Servings: 5
SHARE ON FACEBOOK
© Copyright for Keto Cooking Christian LLC. Please use the buttons above to share on social media, but please do not copy/paste the recipe.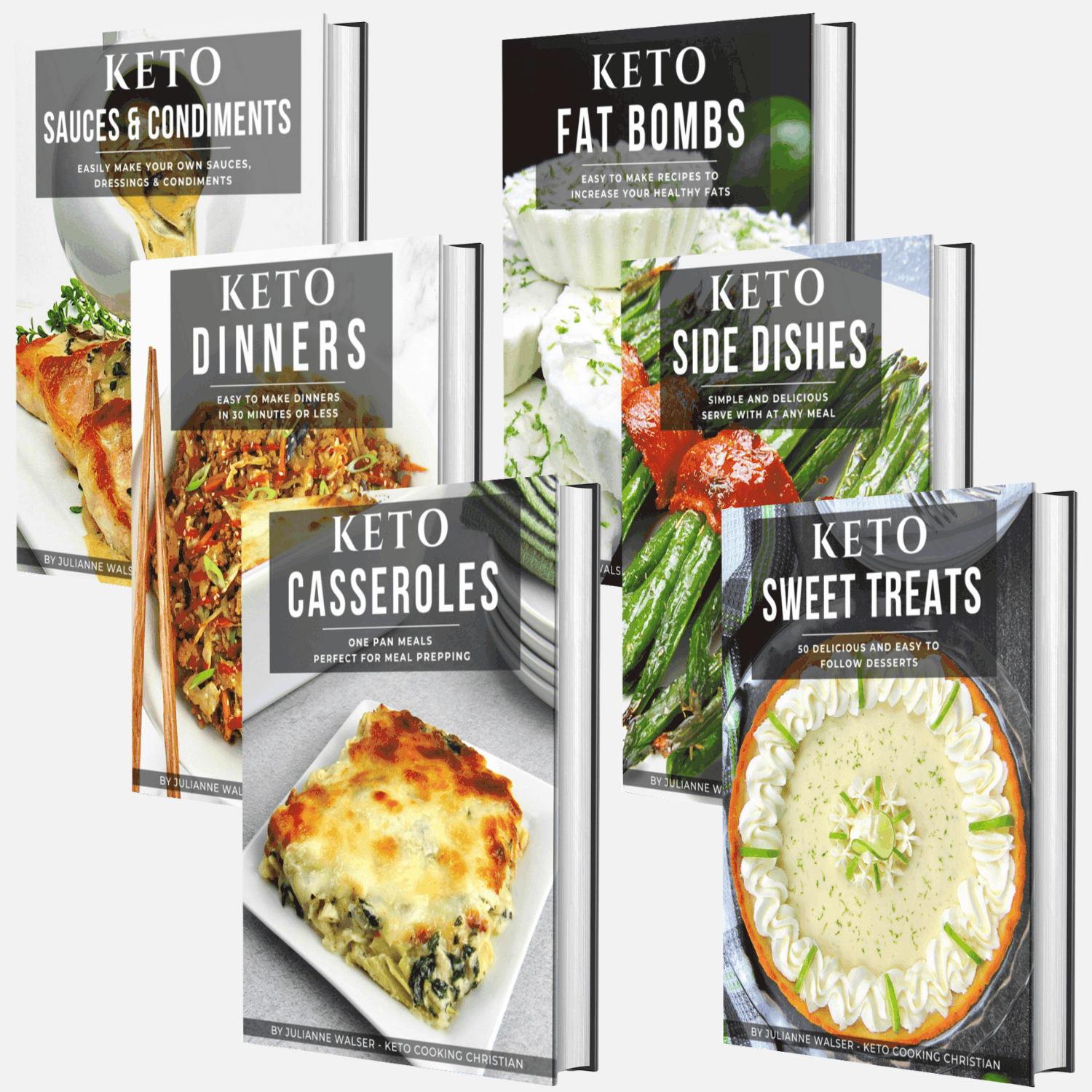 60% OFF KETO EBOOK BUNDLE
Nutrition Facts
Buffalo Deviled Eggs
Amount Per Serving
Calories 280 Calories from Fat 216
% Daily Value*
Fat 24g37%
Saturated Fat 7g44%
Carbohydrates 2g1%
Sugar 1g1%
Protein 14g28%
* Percent Daily Values are based on a 2000 calorie diet.
*Nutritional data is provided as a courtesy and is accurate to the best of my knowledge. You can verify it using the nutrition calculator of your choice. All data is based on net carbs, without sugar alcohol- Swerve, Erythritol, Allulose, or Monk Fruit.