Learn how to cook bacon in the oven that comes out perfect and crispy every single time. No more standing over the stove dodging grease splatters with these easy steps!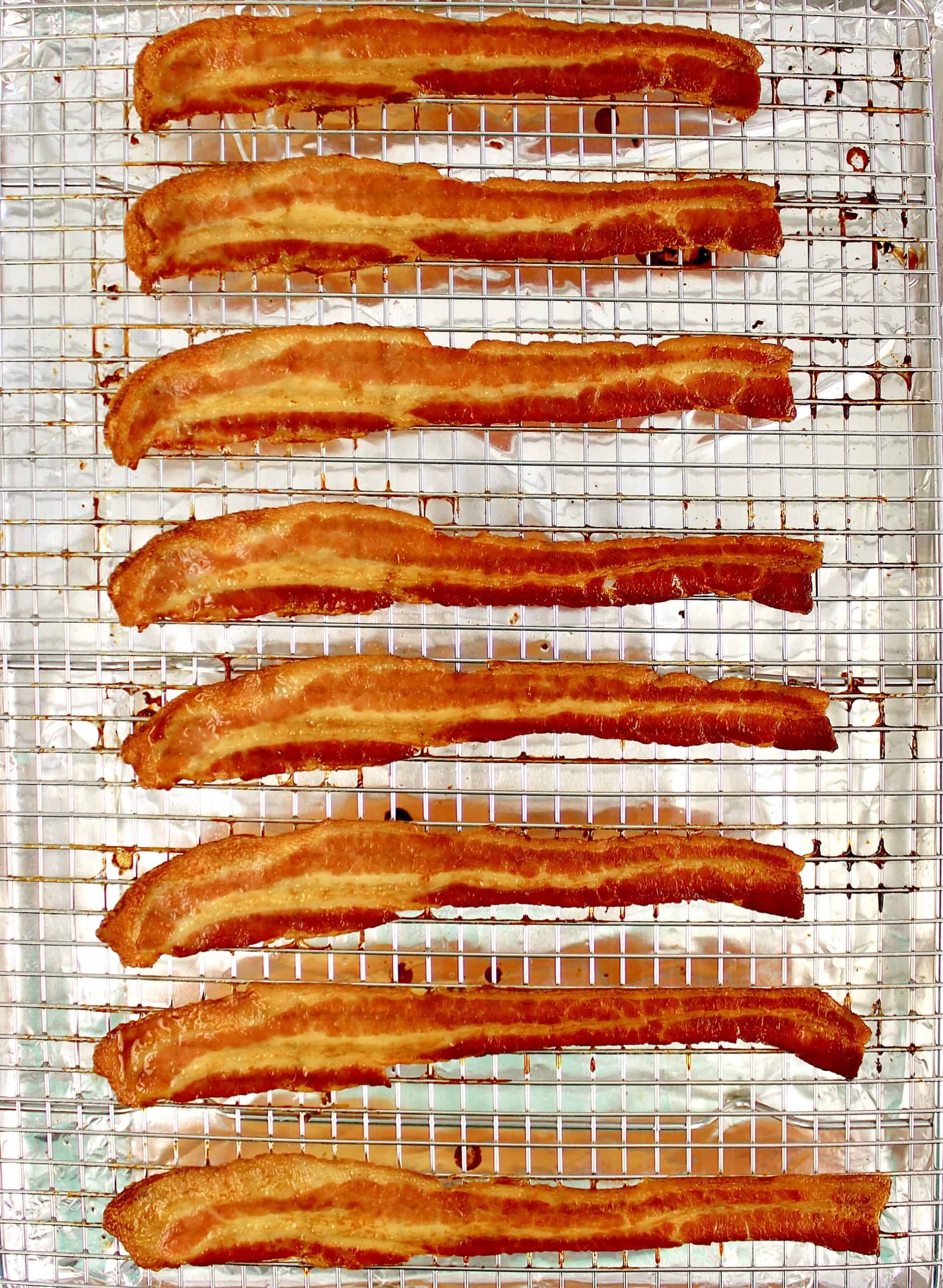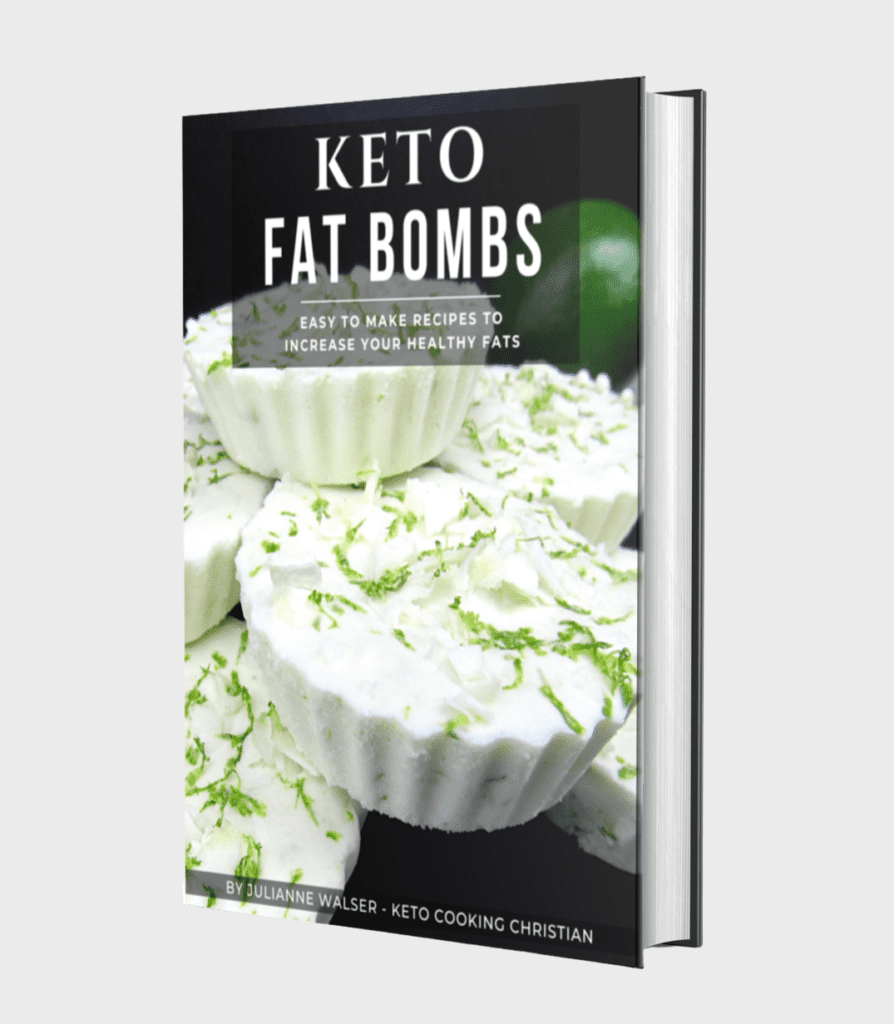 FREE KETO FAT BOMBS EBOOK
❤️ Why You'll Love this method on How to Cook Bacon in the Oven
Turns out perfectly crisp every time
No pan to constantly watch
No messy grease splatters to worry about
Easy cleanup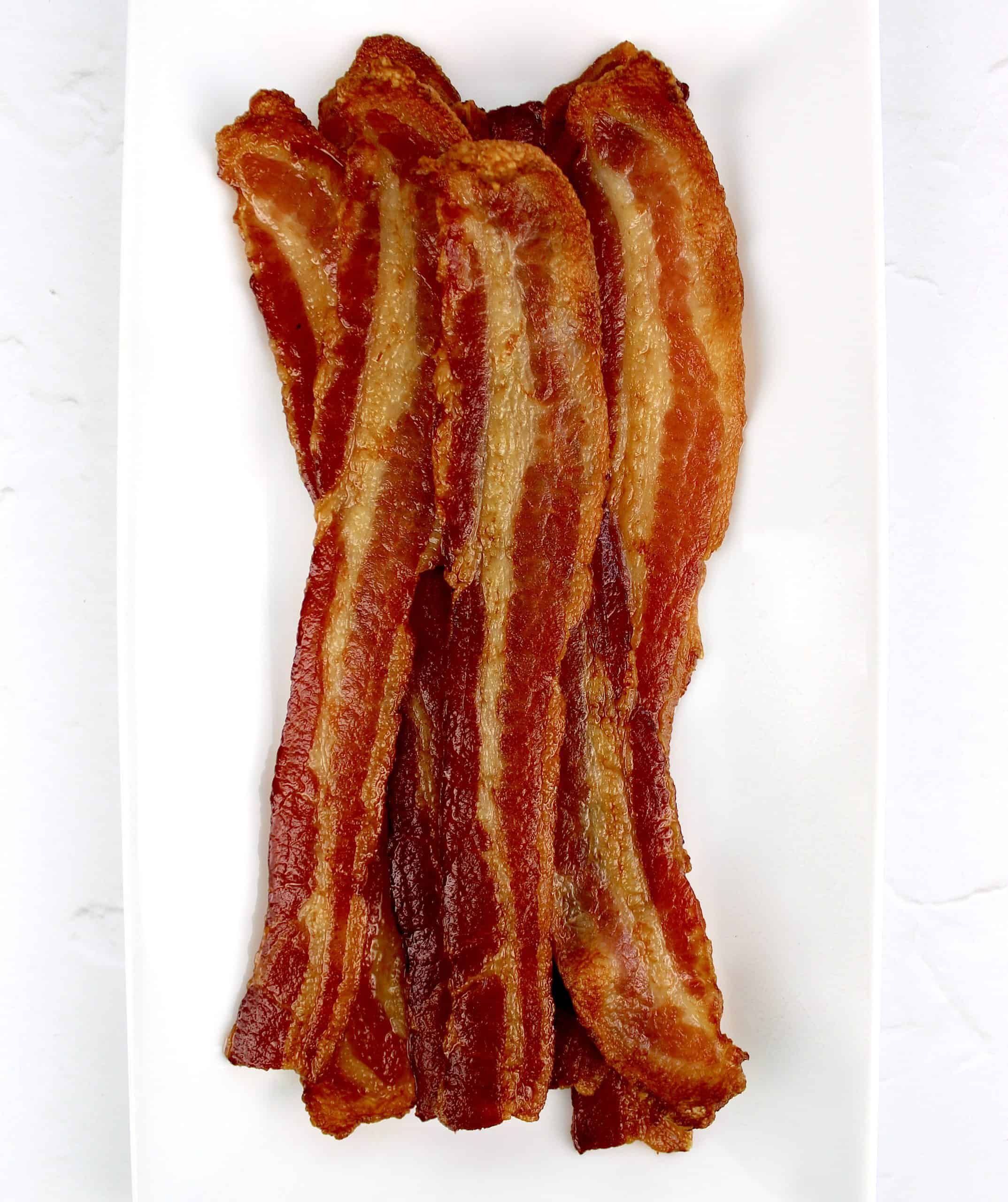 I don't know about you, but I grew up in a home where bacon was always fried in several batches in a cast iron skillet. But if you're feeding a crew, standing over the stove and babysitting 6-8 pieces at a time is just out of the question.
I knew there was a better way to batch cook bacon, but who knew it would be a simple hands-off approach just using a sheet pan and a wire baking rack? Your life is about to get a whole lot easier!
🥣 Recommended Tools
🔪 How to Cook Bacon in the Oven
Take a baking sheet and line the bottom with aluminum foil. Set a wire rack on top and arrange your slices of bacon in a row, making sure not to overlap them.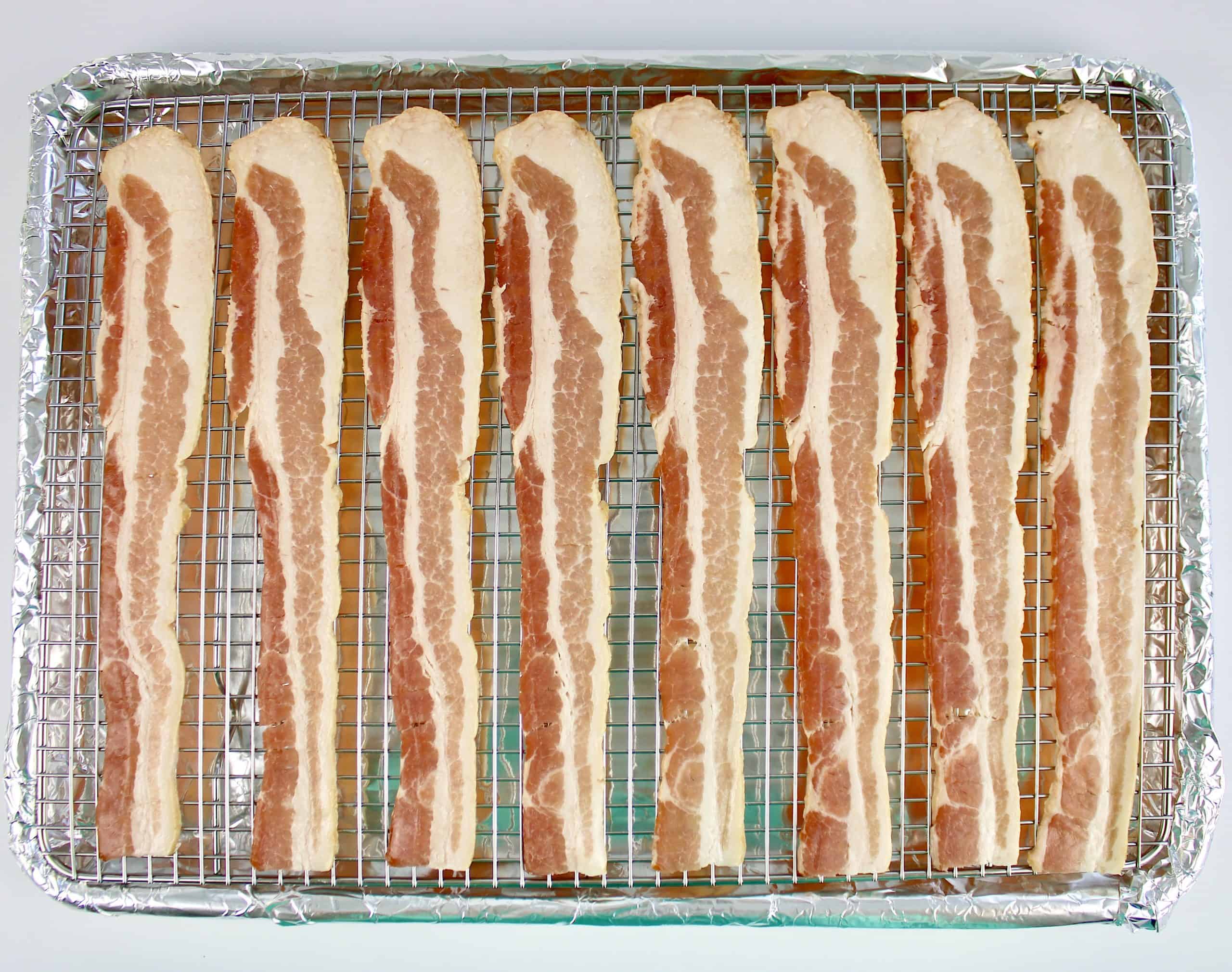 Place the bacon in a cold oven, then turn the oven on to 375°F and bake for 25-35 minutes, depending how crispy you like your bacon.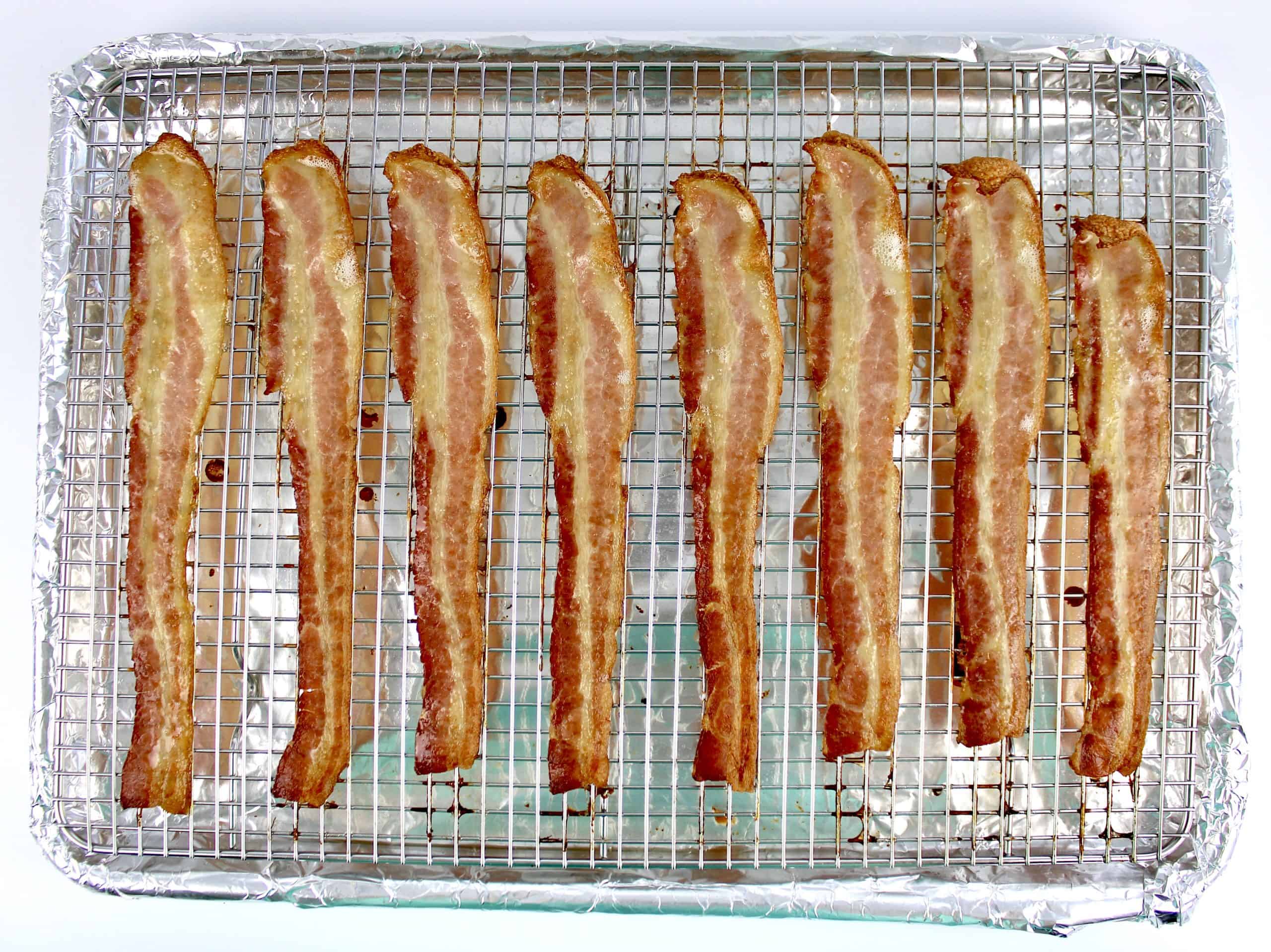 This was my bacon at the 25 minute mark.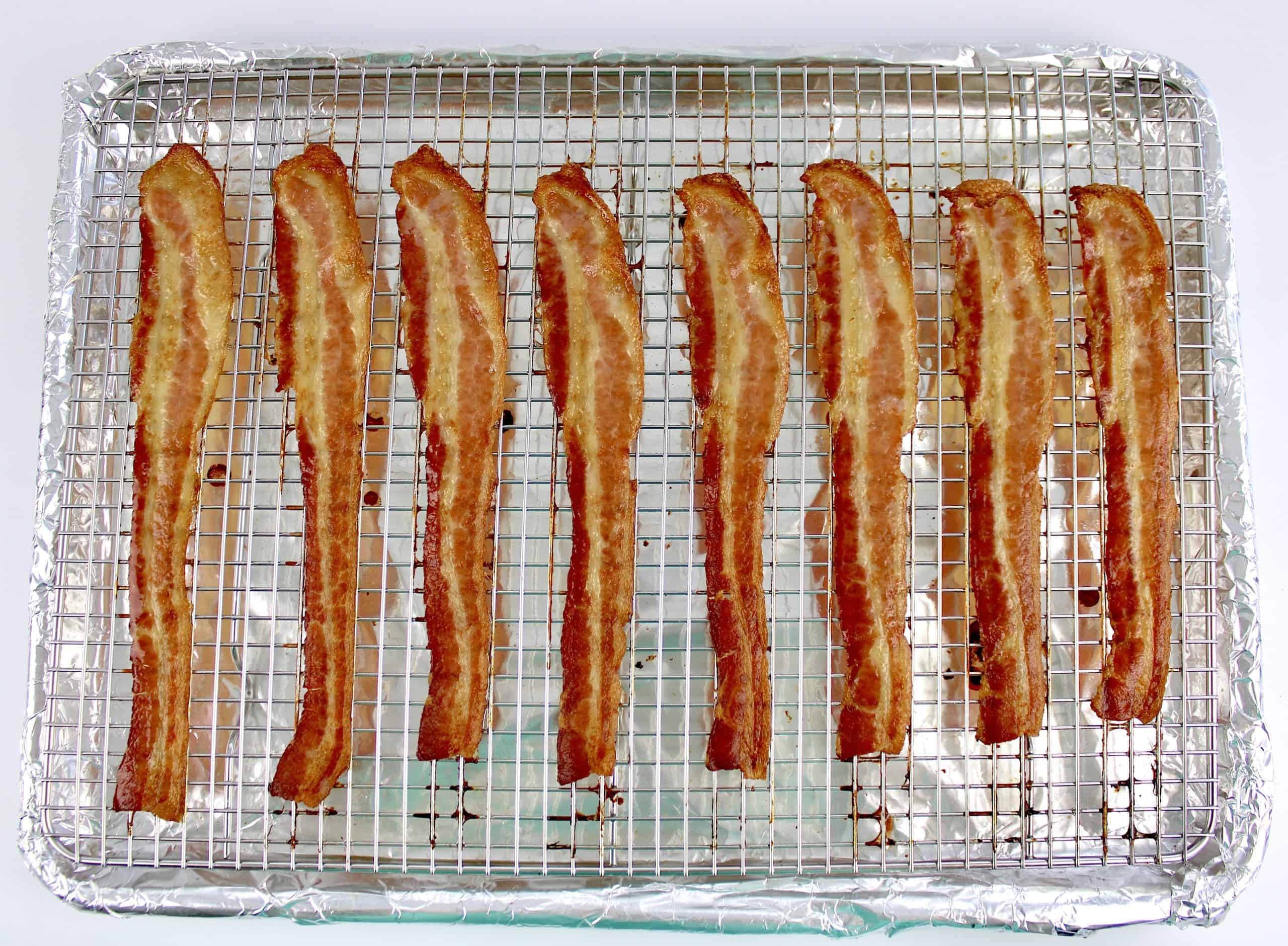 This was at 30 minutes.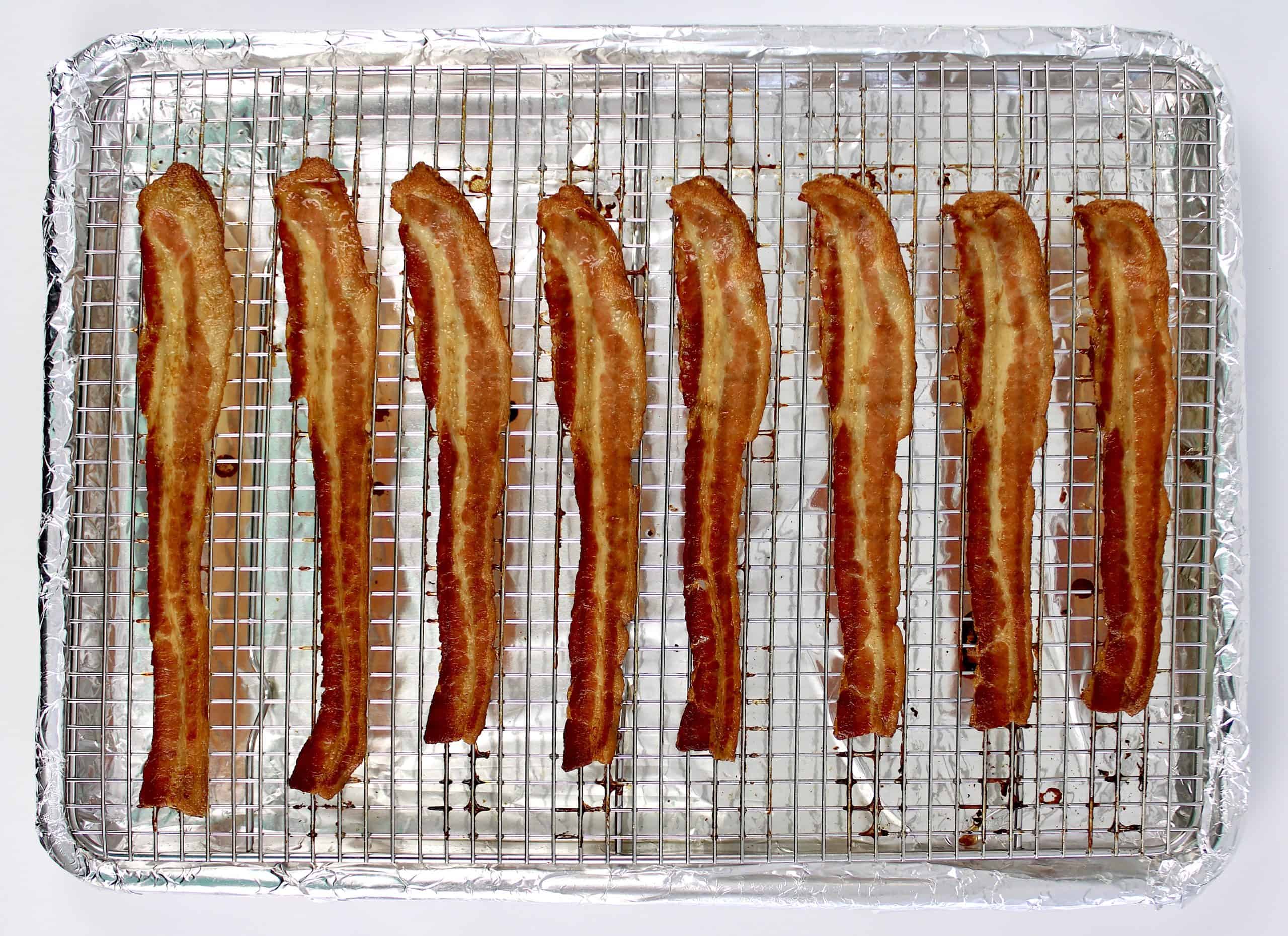 And this was at 35 minutes, which is exactly where I like mine!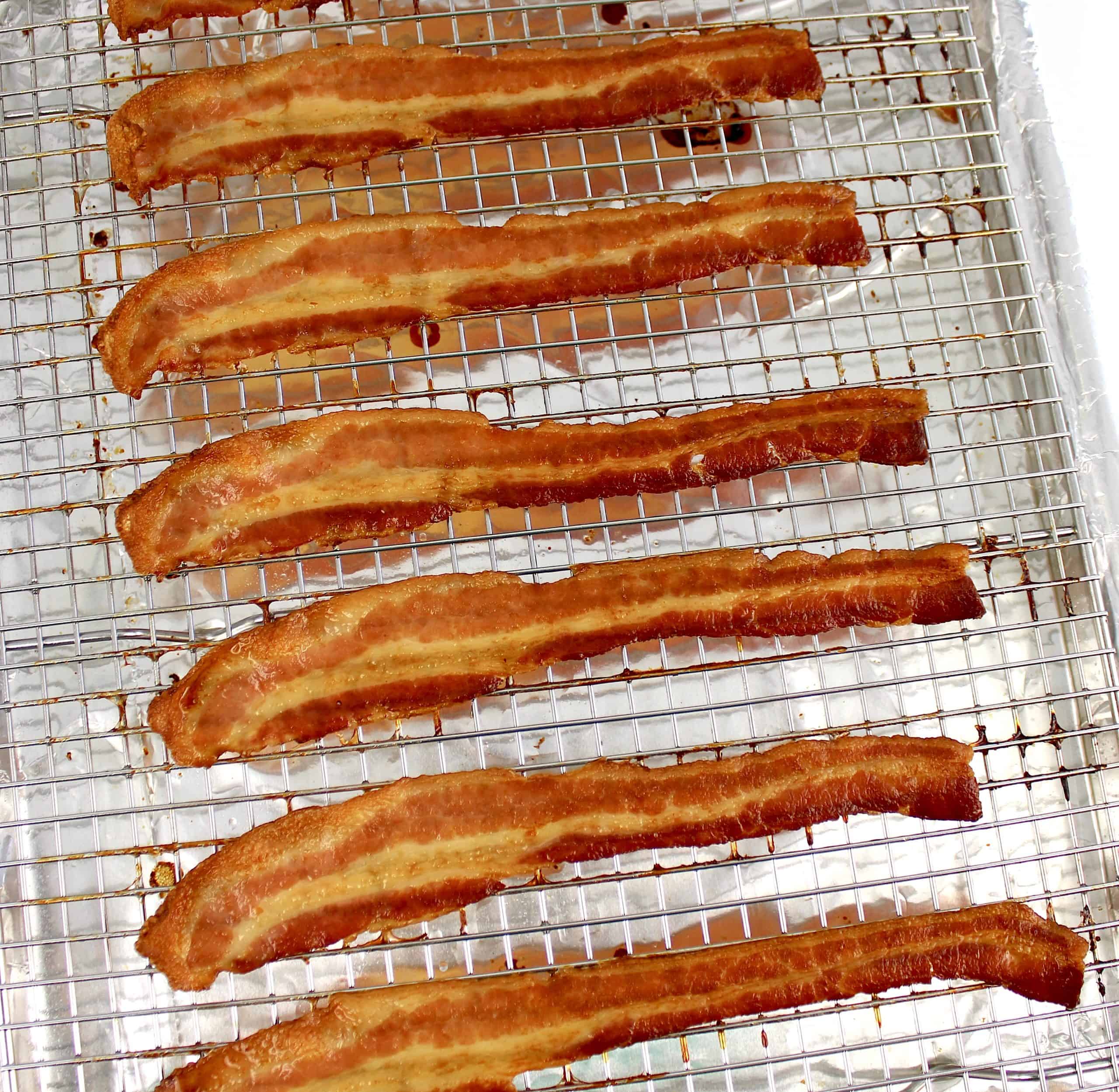 Be sure to save your bacon grease in a bacon grease keeper.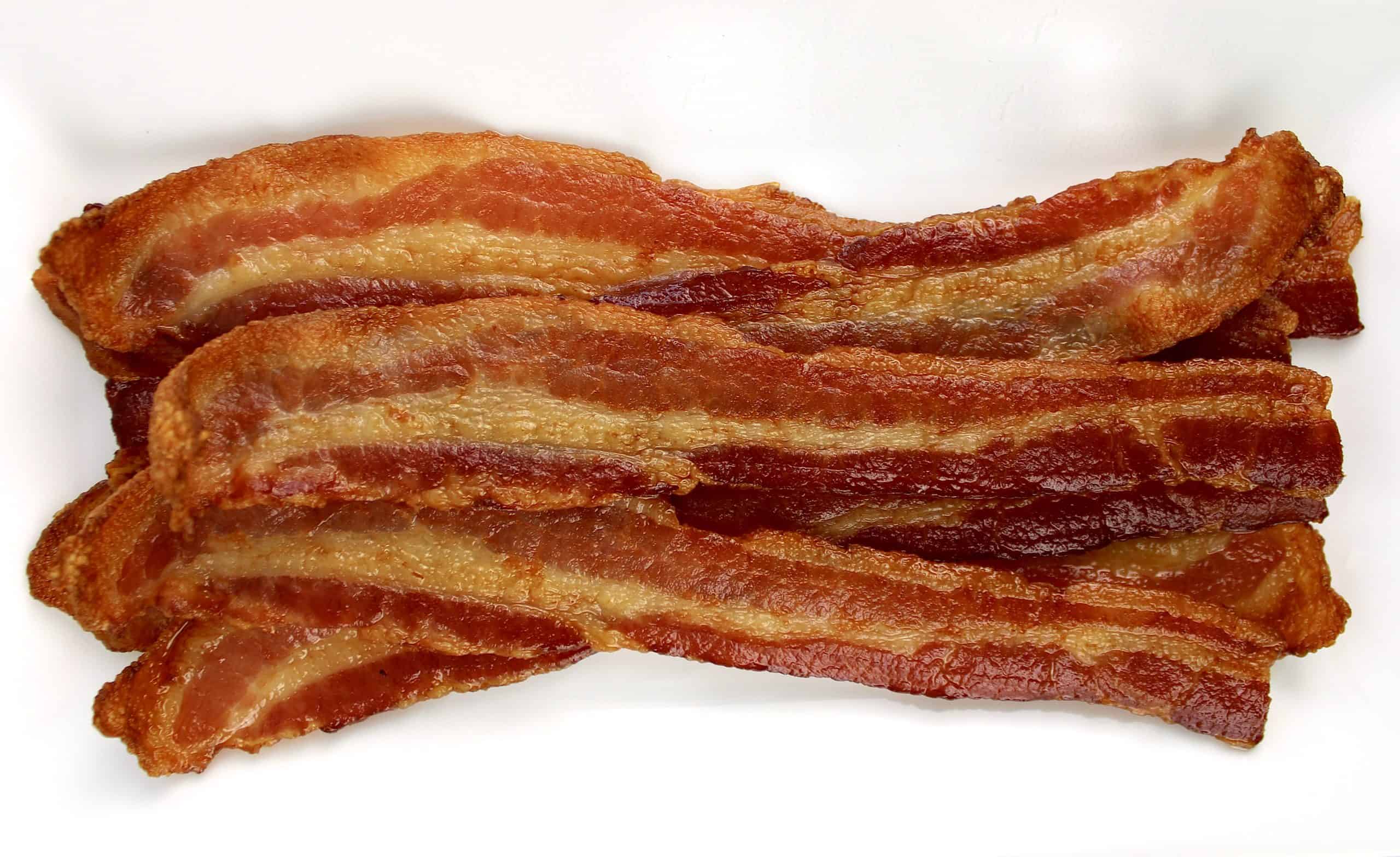 Store your leftover bacon in an airtight container for a few days in the fridge, if it even lasts that long!
Do You Flip Bacon in the Oven?
There's no need to flip the bacon over, since you're baking it on a wire rack, it gets crispy on both sides. If you're not using a rack, you'll need to flip it halfway through the cooking time.
How Long Do You Cook Bacon in Oven?
There are a couple of variables that determine how long bacon has to cook. Naturally, thin cut bacon takes less time than thick cut.
It also depends on how done you like you bacon. For semi-crispy to extra crispy you should plan on it taking between 25-40 minutes.
Do I Have to Line the Sheet Pan?
While lining your sheet pan is not required for the bacon to cook properly, it sure makes clean up a breeze. When the bacon is done, just drain off the grease, throw the foil in the trash and put the pan and rack in the dishwasher. Cleanup is over!
Bacon Wrapped Recipes:
What if I Don't Have a Baking Rack?
Some people prefer not to fool with the baking rack, but let me tell you why I prefer using one. The thing that makes this method so great is you don't have to stand over the bacon while it cooks.
If you lay it flat on the sheet pan, you'll have to flip it halfway through. Cooking it on the rack allows the heat to cook it on both sides. But, if you don't have a one, you can certainly bake it and flip it straight on the baking sheet. It will still turn out perfect every time.
How Do I Safely Store Bacon Grease?
Now that you have a glorious batch of delicious bacon, you make be wondering how you can save the bacon grease safely to use later. It's super easy as long as you remember these two tips.
You want to remove all the solids from the grease. If your bacon keeper doesn't have a strainer, you'll want to pour it through a fine wire mesh strainer to get out as many solid particles as you can.
The other thing to keep in mind is that even though bacon grease has a really long shelf life, it does not last forever. Bacon grease, when kept in the fridge, will stay fresh for about six months. After that, you'll want to start over with a new batch.
Bacon with Veggies:
What Can I Do with Leftover Bacon Grease?
There are so many great ways to use leftover bacon grease. Check out some of these ideas:
When sautéing veggies, use bacon grease instead, or in combination with olive oil.
Add some to a cast iron skillet and use it to add a flavorful sear on your steak.
Use a little bacon grease to flavor your scrambled or fried eggs for breakfast.
Use a bacon grease instead of olive oil when pan searing seafood. The smoky flavor works great with salmon and shrimp!
Tip: If you have all the leftover bacon grease you need and want to discard the rest, just make sure you don't pour it down the drain or add cold water to a pan with hot grease in it. Wait for it to cool then use paper towels to scrape it into the trash.
Bacon for Breakfast: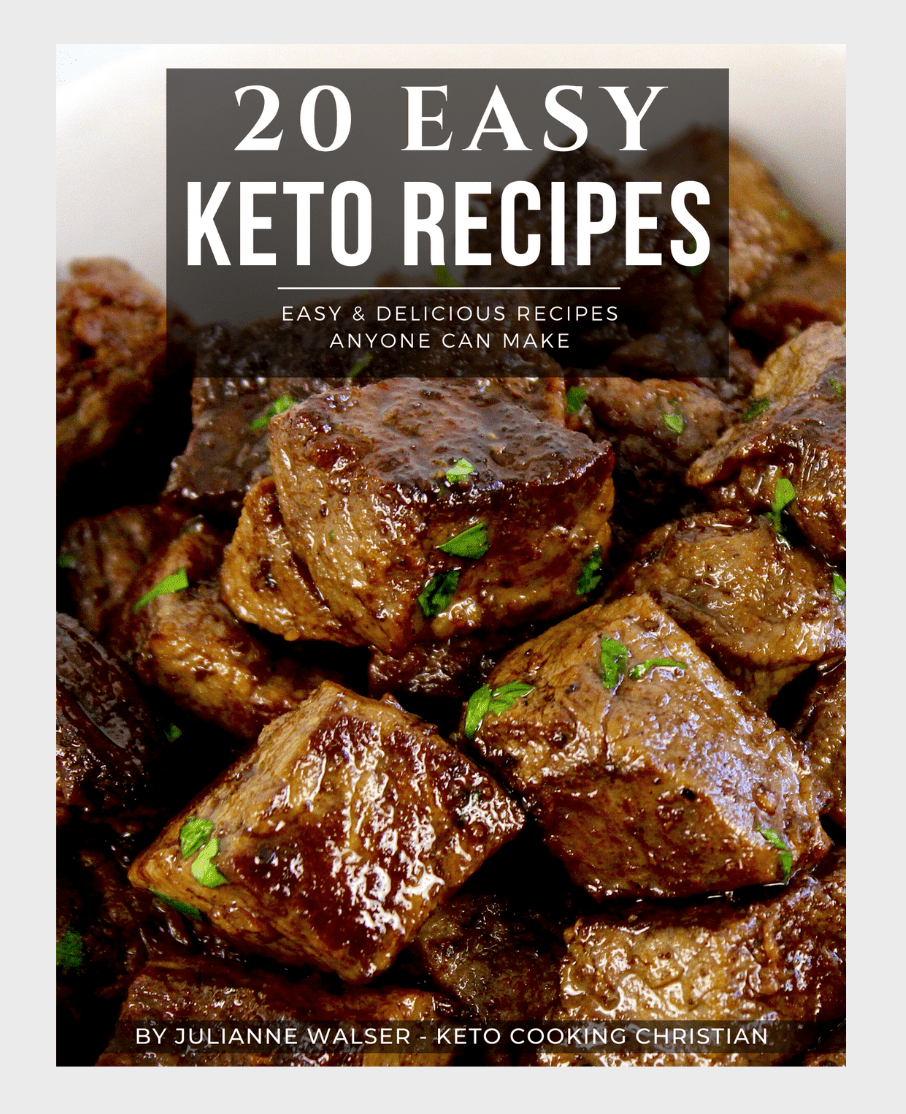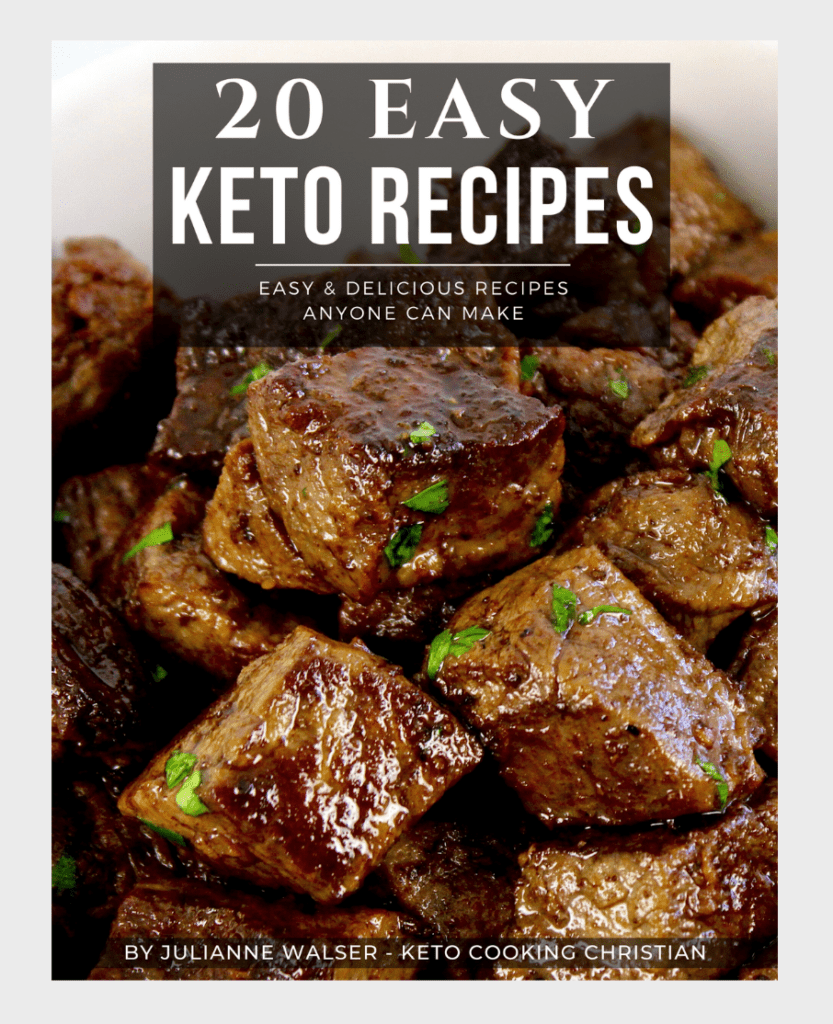 FREE 20 EASY KETO RECIPES EBOOK