Are Green Beans Keto? If you're wondering what role green beans play in Keto or how you can incorporate some of the best Keto green beans recipes into your low carb diet, this article is the right place for you to start!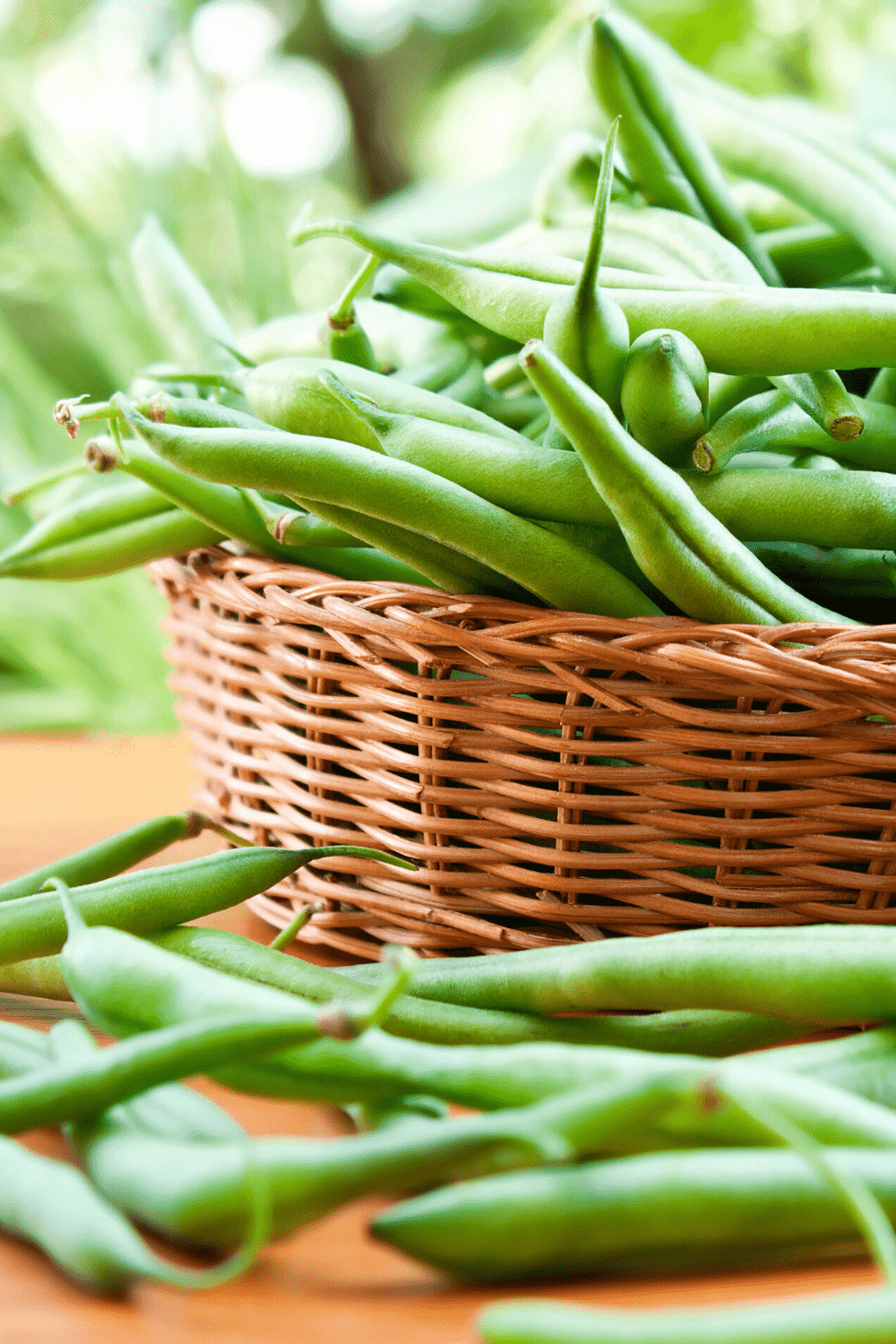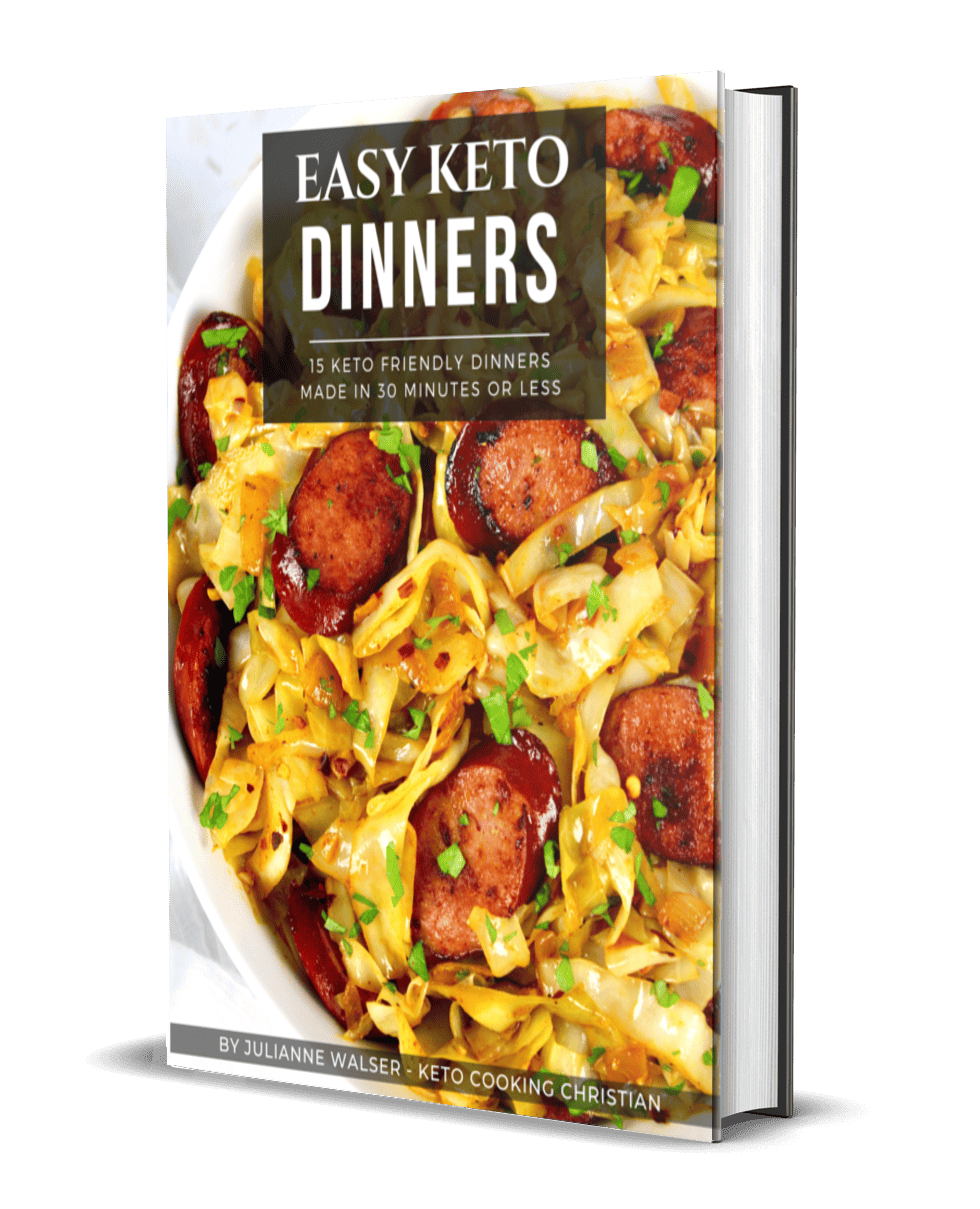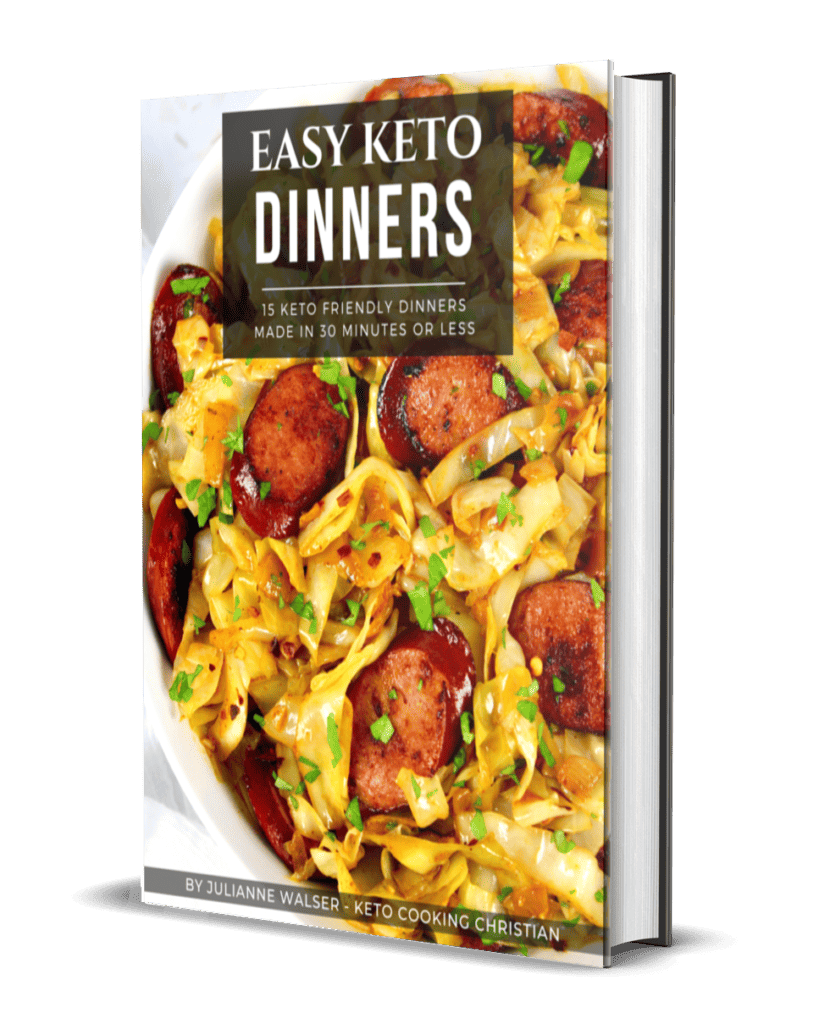 FREE EASY KETO DINNERS EBOOK
If you're just starting out on your Keto journey or maybe you are just looking for ways to add more variety to your Keto menu planning, making sure the foods you eat are healthy and will fit into your daily macros is important. With this article, we're taking a look at how you can easily add green beans to your list of keto-approved veggies.
Can You Eat Green Beans on a Keto Diet?
While you may have heard that it's best to eliminate beans from your diet, there is an exception. Yes, green beans are technically a legume, but they are considerably different than black beans and other type of starchy beans, because they contain fewer carbs.
Green beans, make a wonderful addition to many low carb recipes that not only taste amazing but will also help keep you on track with your Keto goals.
How Many Carbs in Green Beans?
For a one-cup serving of fresh green beans there are approximately 7 total grams of carbs. Because they contain over 2.5 grams of carbs, that brings the net carbs to just over 4 grams.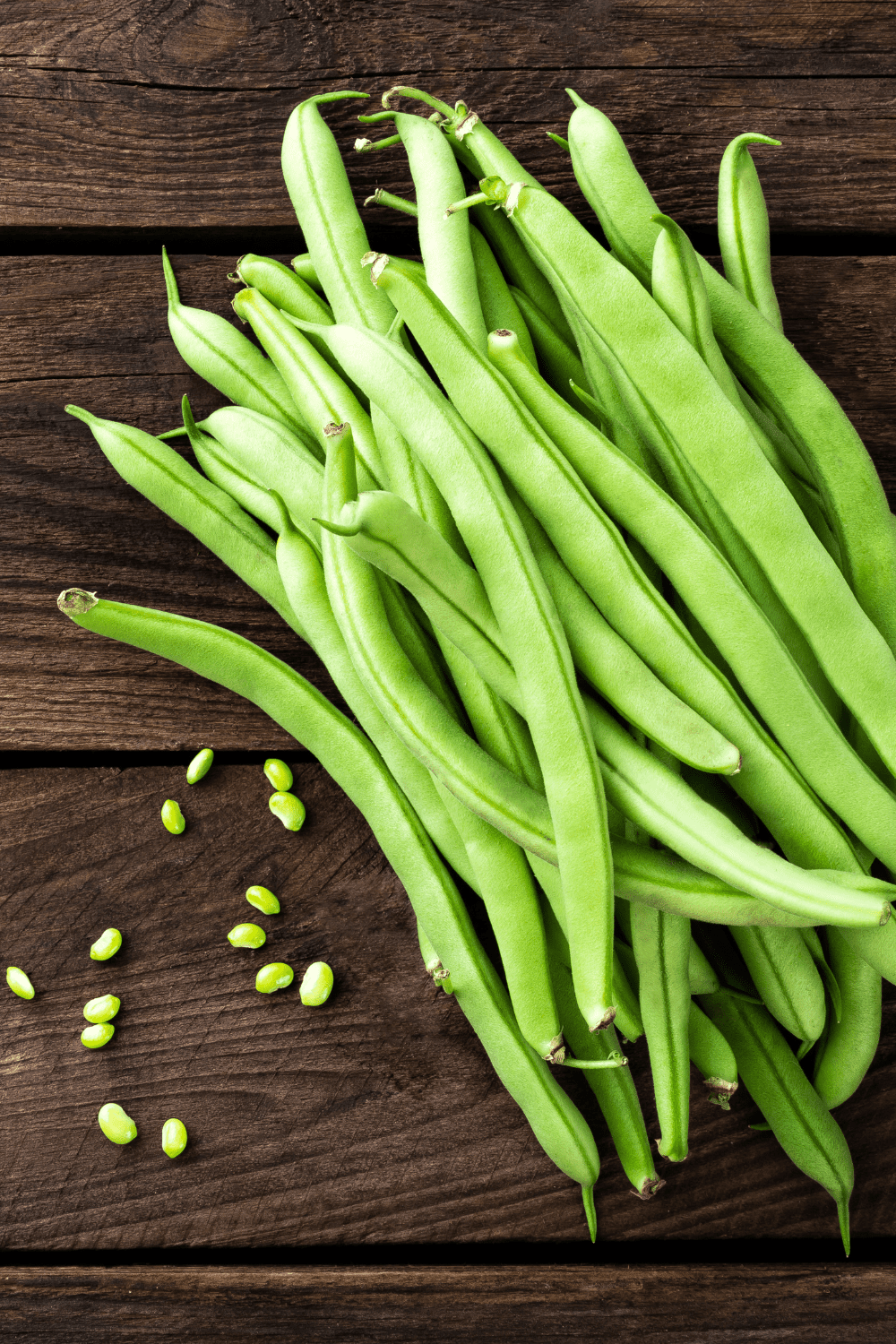 Health Benefits of Green Beans
For the same one-cup serving of fresh green beans, they host an impressive amount of many top vitamins and minerals including Vitamin C, A, K, Calcium, Magnesium, and Potassium that are linked to health benefits that you can read all about in this article on Healthline.
Green Beans Nutrition
Greens beans are low in calories and carbs making them an excellent choice for delicious Keto recipes. These values are for one cup of raw, fresh green beans:
Calories: 31
Fat: 0.1
Protein: 1.8
Carbs: 7g
Fiber: 2.7 g
Net carbs: 4.3g
Fresh Green Beans vs. Canned
It can be hard to find the best produce year-round in some cases. While fresh green beans are higher in most all vitamins and minerals compared to canned beans, they are super quick to prepare, and excellent alternative in some recipes when you can't find fresh. Just make sure you consider the difference in the carb count.
In one cup of canned green beans, there are 10 grams of total carbs and 4 grams of fiber which means they have about 2 additional net carbs as compared to fresh green beans.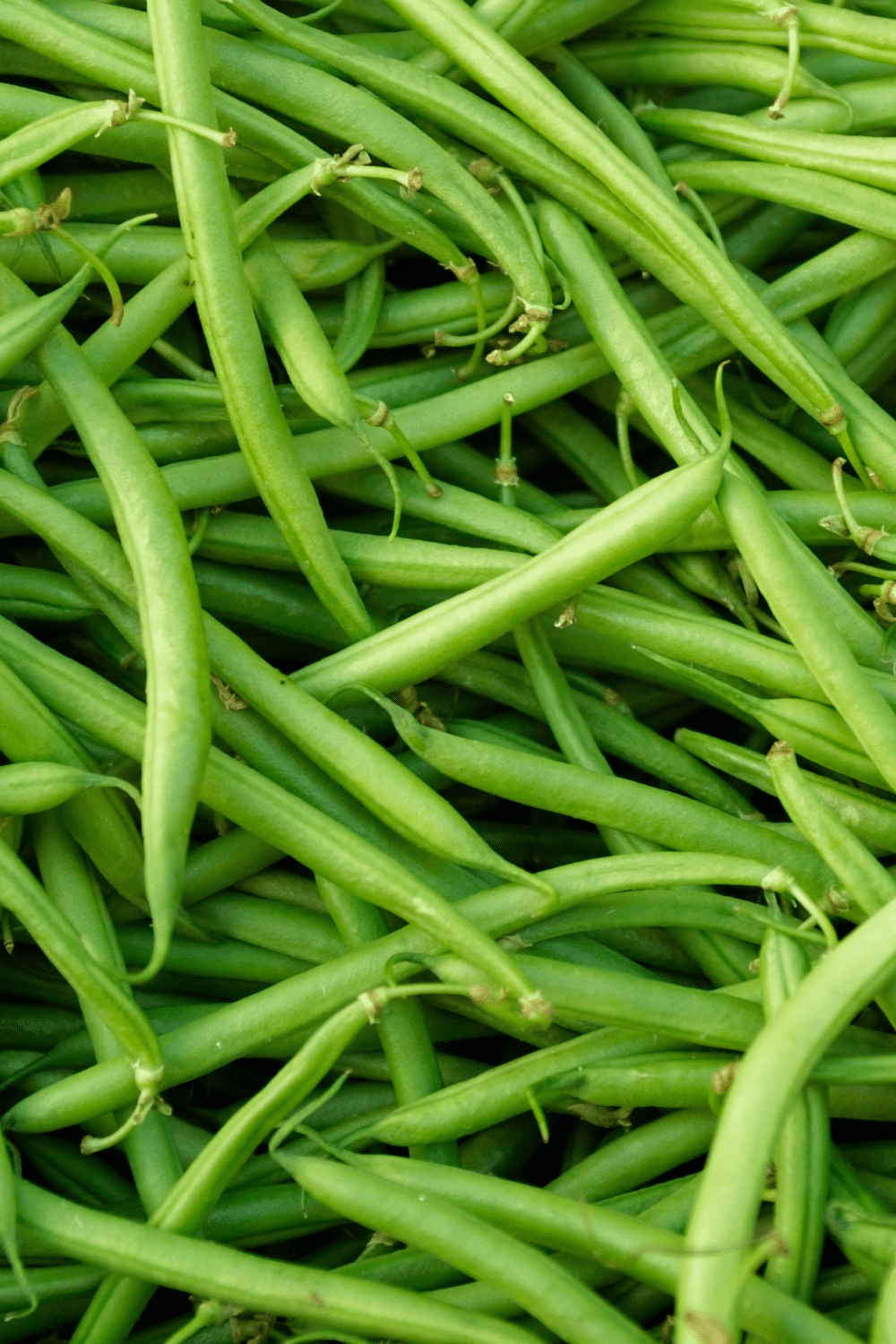 Tips for Buying Green Beans
Plan ahead: When menu planning, keep in mind that fresh green beans are good for about 7 days in the fridge.
Check the color: Fresh green beans should be bright green color, the brighter the better.
Look for spots: Check the beans to make sure they don't have any brown spots. This could be they are not super fresh or that they have bugs in them.
Feel the texture: Fresh beans should feel smooth and should easily snap. If they are limp and bend, that's sign they have been picked for a while.
Wait to wash: To keep you bean as fresh for as long as possible, wait to wash them until right before you're ready to cook them.
Best Green Beans Recipes
Fresh, tender green beans with crispy bacon cooked in an amazing buttery garlic sauce that makes this side dish anything but boring!
An elegant Keto side dish to serve at your next special occasion or holiday dinner! Green beans wrapped in bacon, with a brown sugar like topping!
These fresh and tender crock pot green beans cooked Southern style are loaded with so much flavor, they take veggies to a whole new level!
Green Beans Almondine is a delicious way to dress up ordinary green beans, making them an elegant, Keto side dish that's perfect for the holidays!
Served with crispy bacon and a simple garlic butter sauce, this one delicious recipe that'll be a hit with the whole family!
More Keto Articles