Garlic herb compound butter is an easy way to give your next steak mouth-watering steakhouse flavor! It's great for chicken and pork too!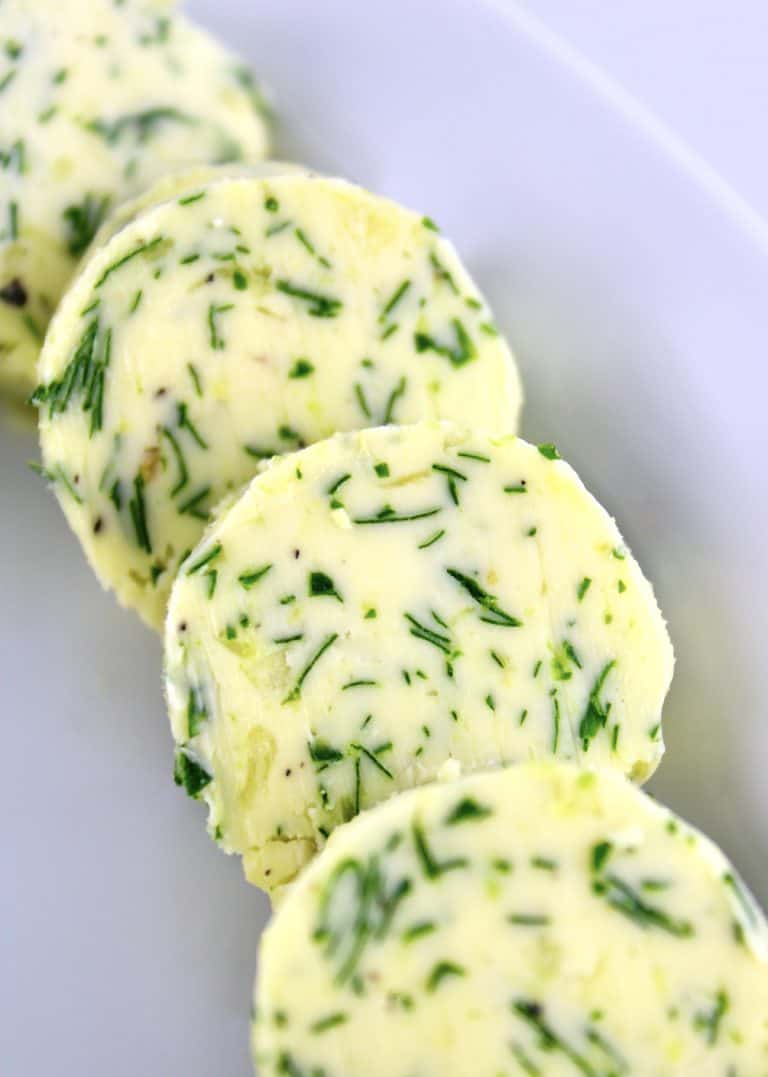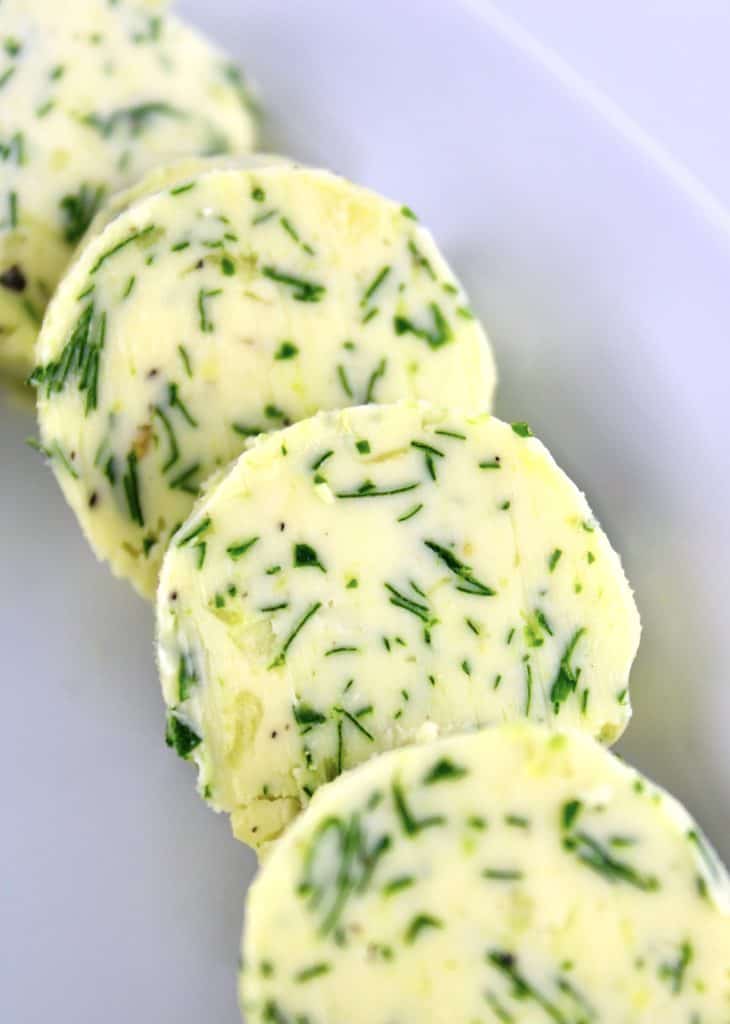 There is nothing better than a steak fresh off the grill, with savory herbed butter dripping down the sides as it mixes with the juice of the steak.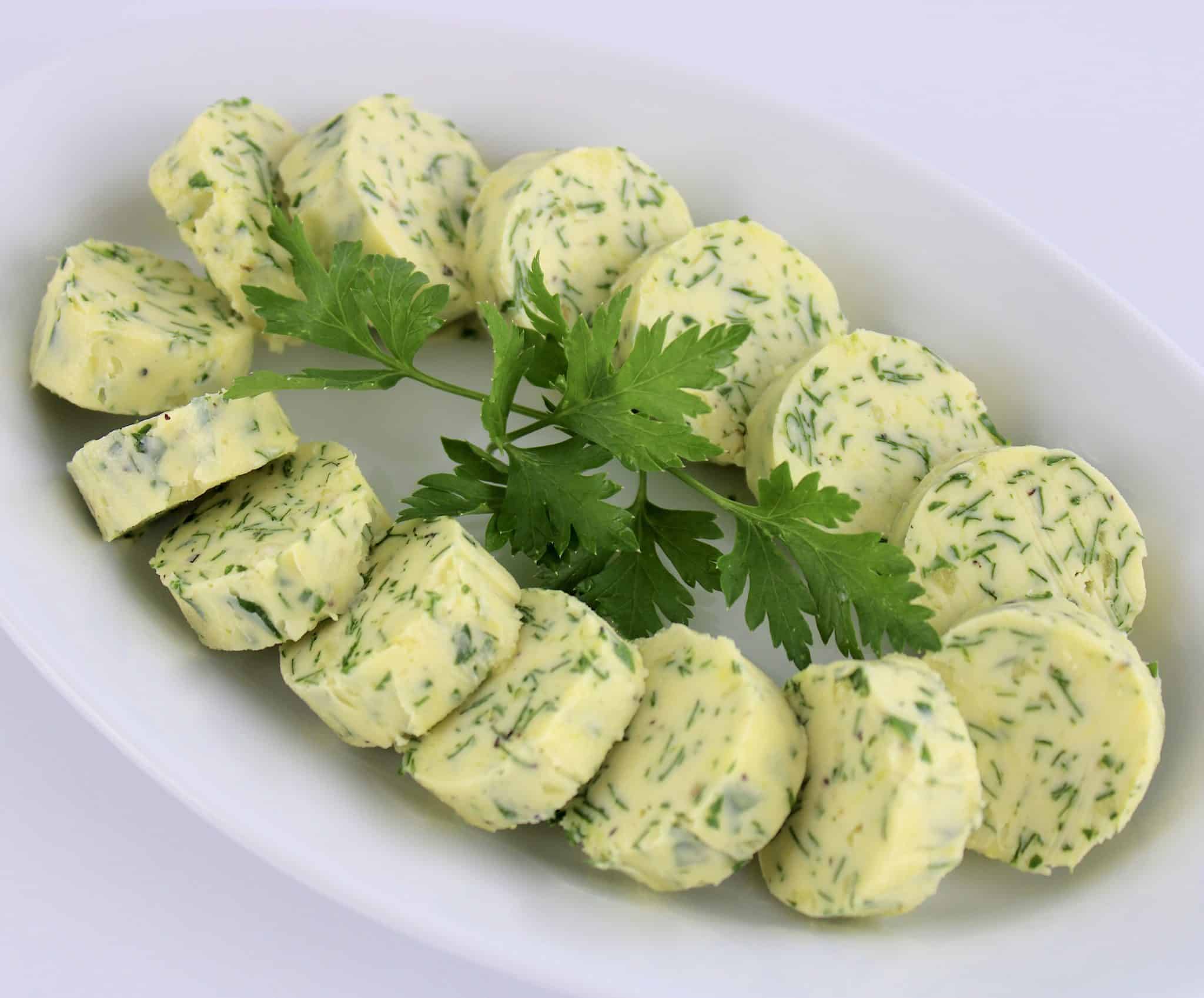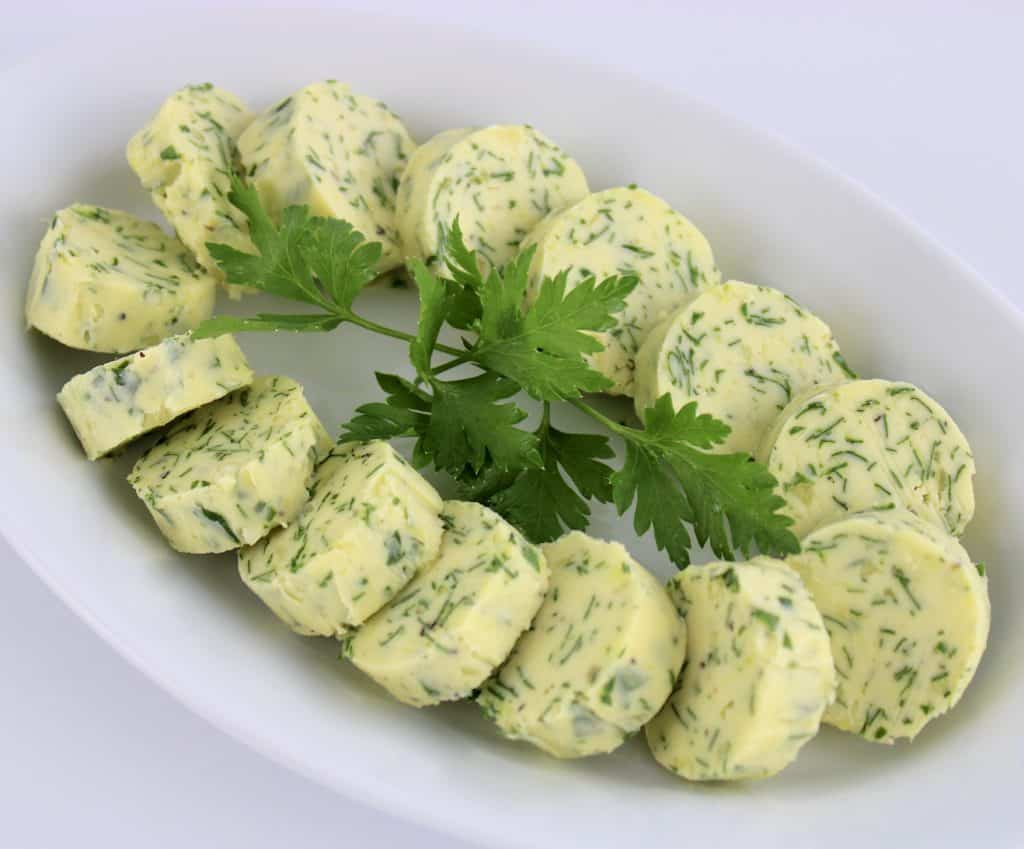 While you can certainly buy compound butters at the grocery, why would you ever want to when it is so easy to make you own?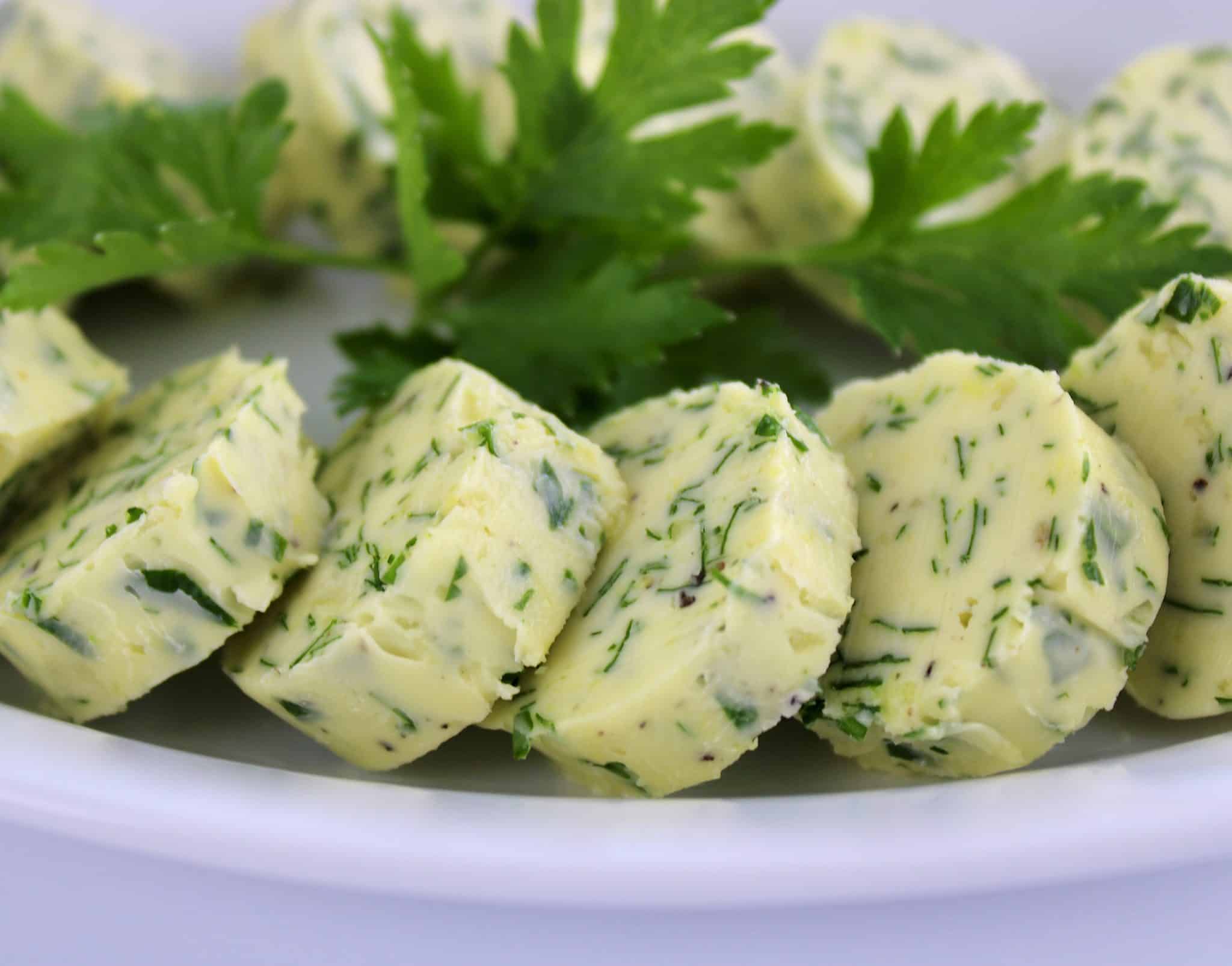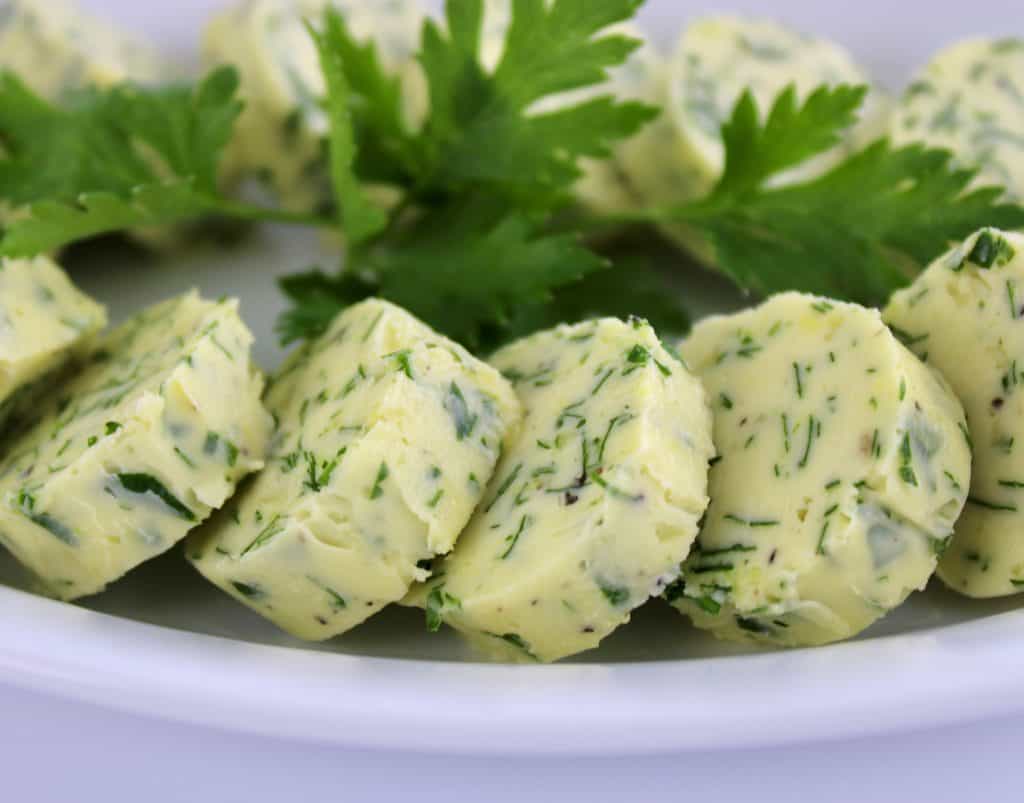 Garlic and herbs infuse rich and creamy butter that you can keep on hand and use with grilled steak, chicken, shrimp, lobster or even roasted veggies. It's a great way to add flavor to everything!
What's in Compound Butter
Butter
Garlic
Lemon Zest
Parsley
Lemon Thyme
Salt
Pepper
*Exact measurements are listed in the recipe card below.
How to Make Compound Butter
Add the parsley, lemon thyme, garlic, lemon zest, salt and pepper to a small mixing bowl.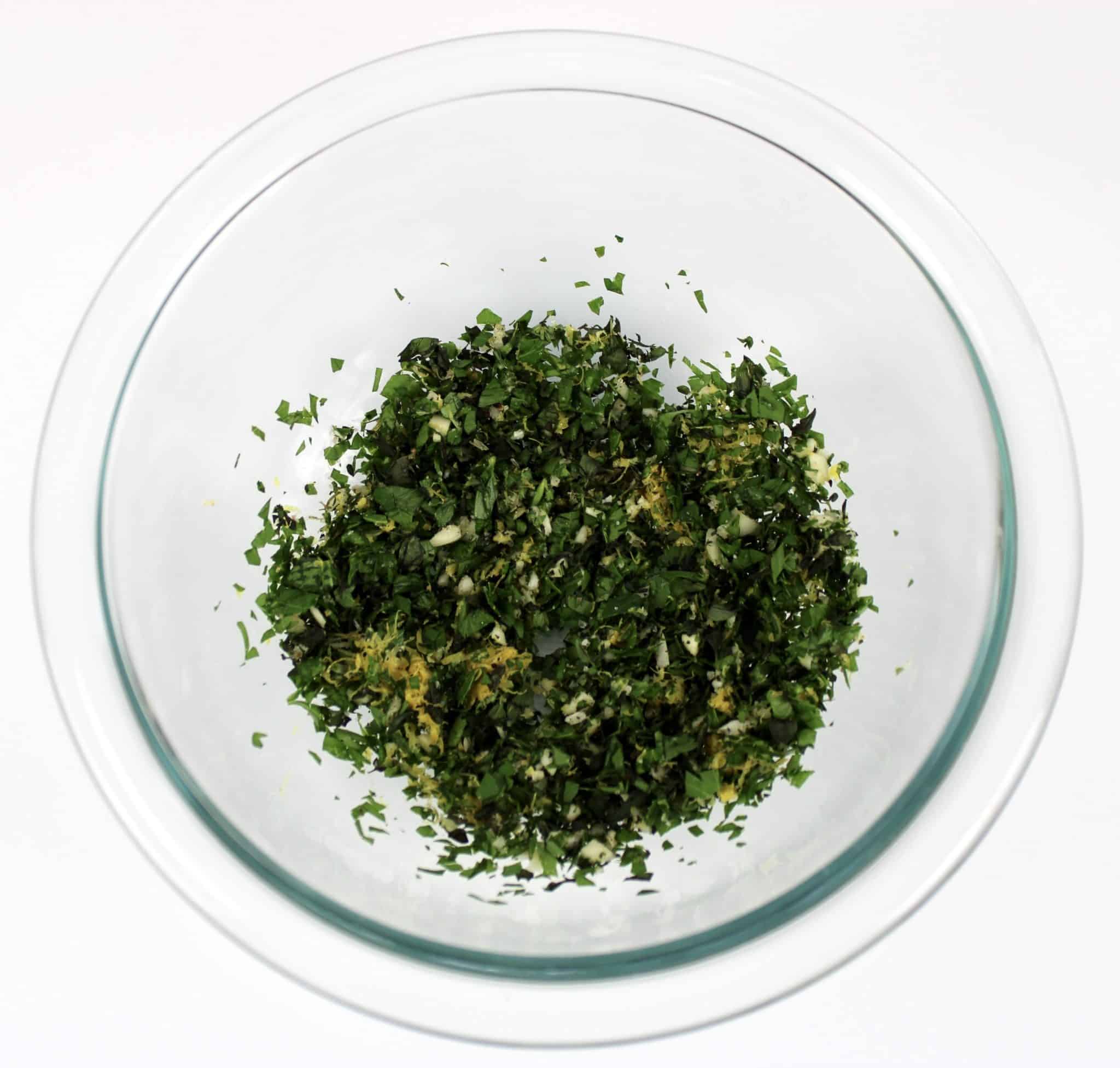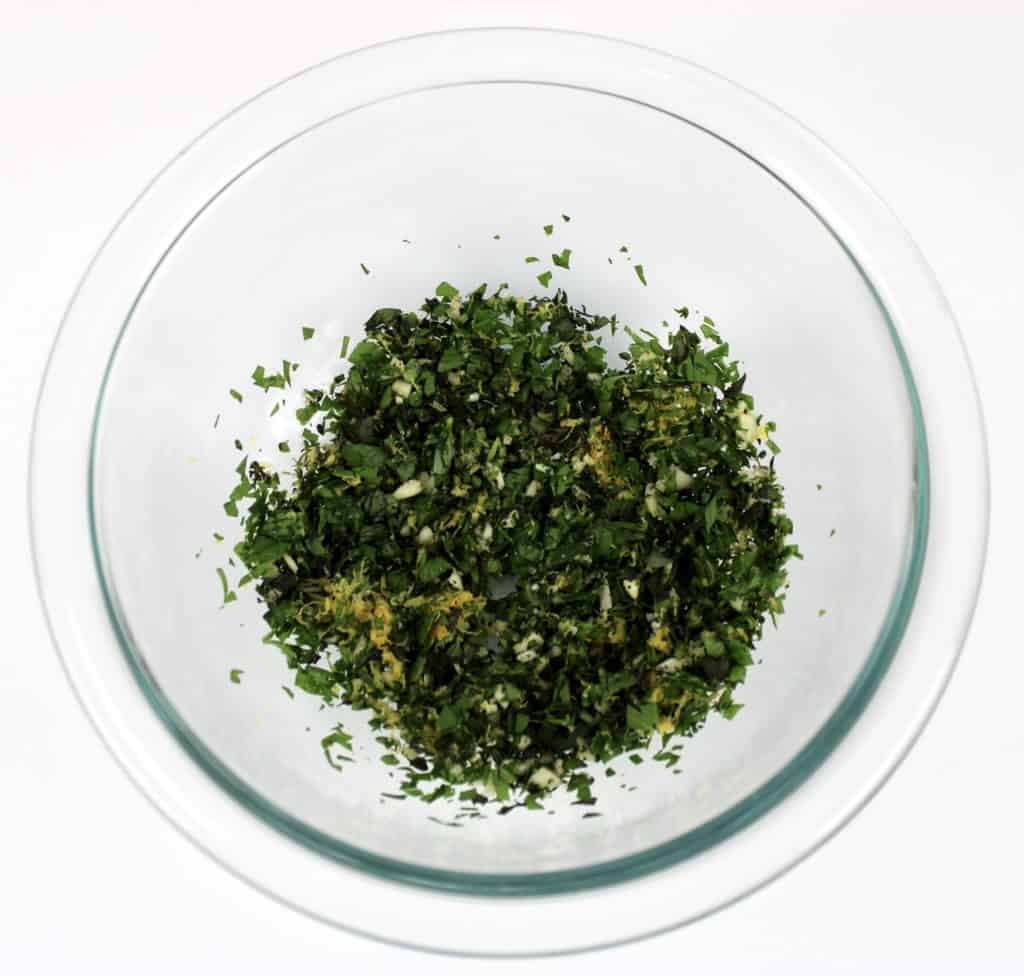 Whisk them together, then add in the butter.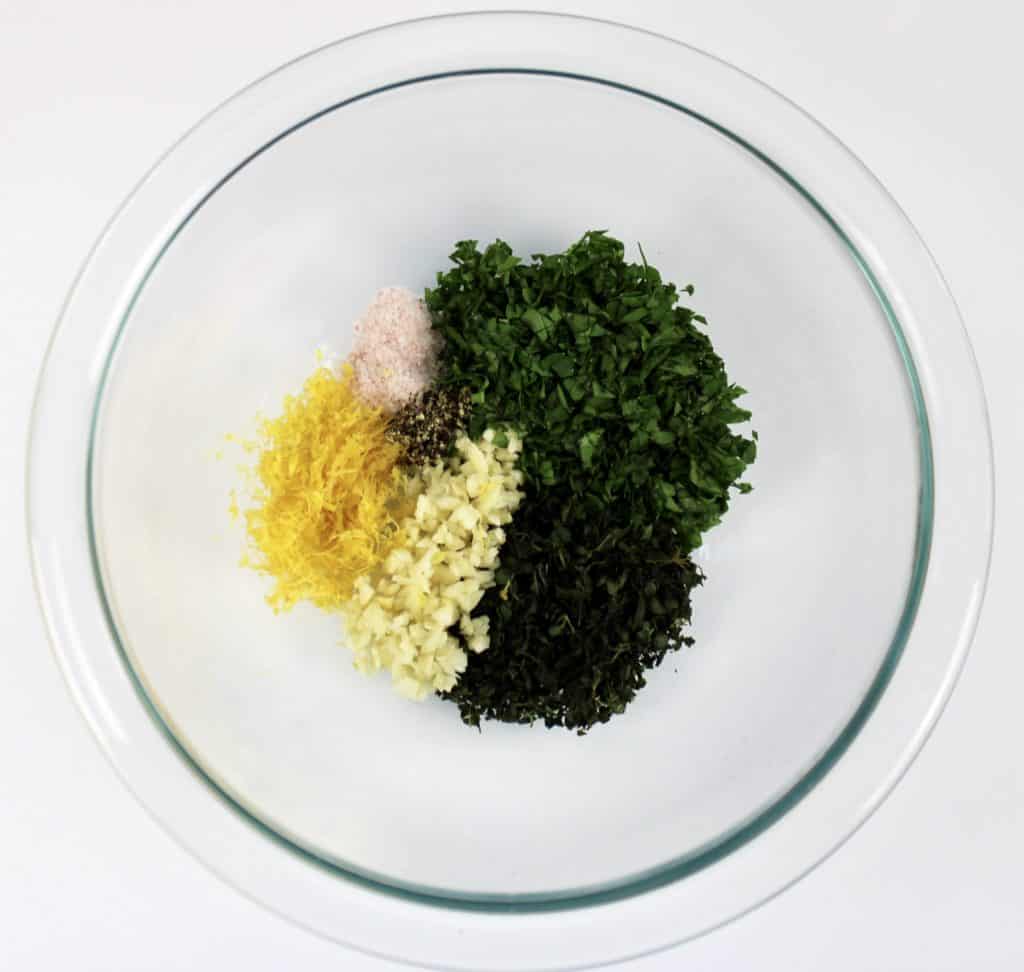 Mix all the ingredients together until well combined.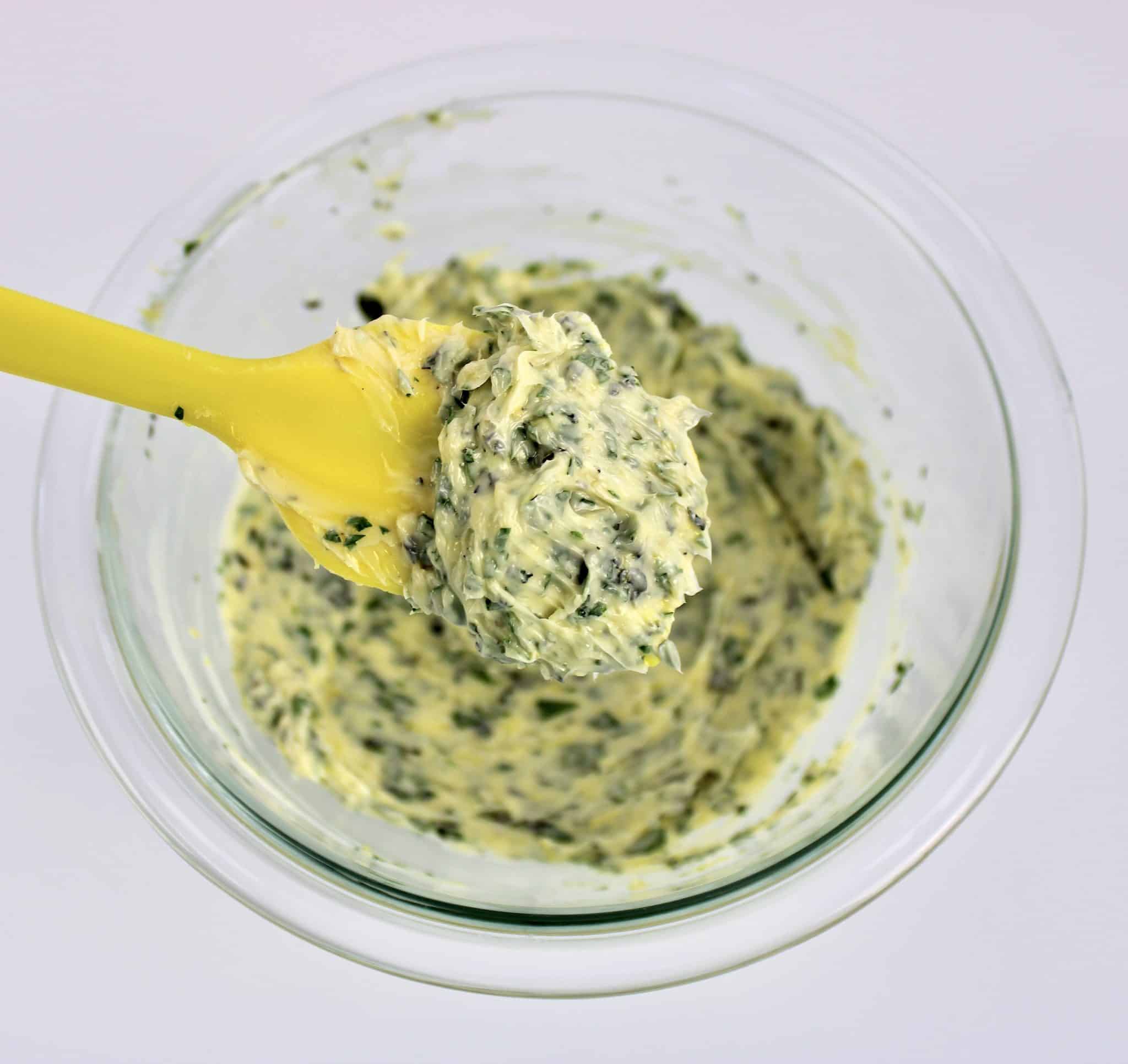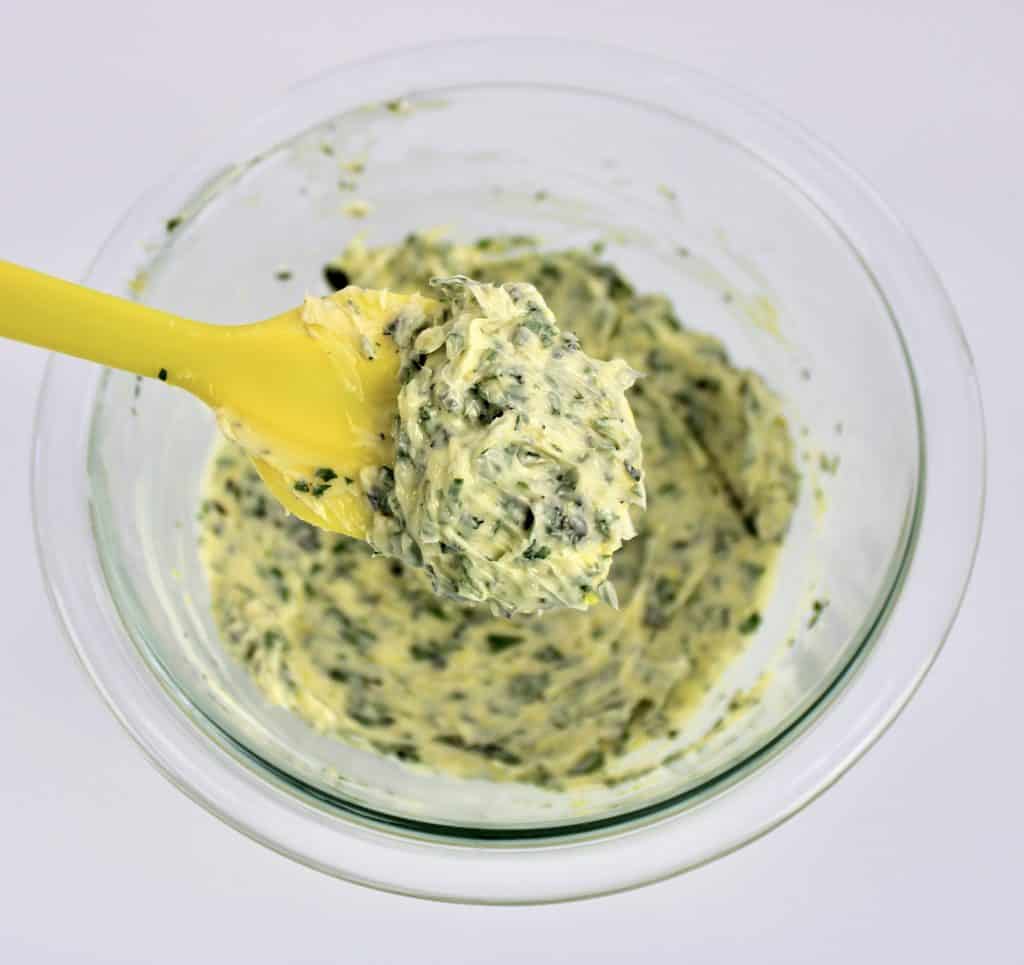 Add the mixture to a piece of parchment paper and form a log.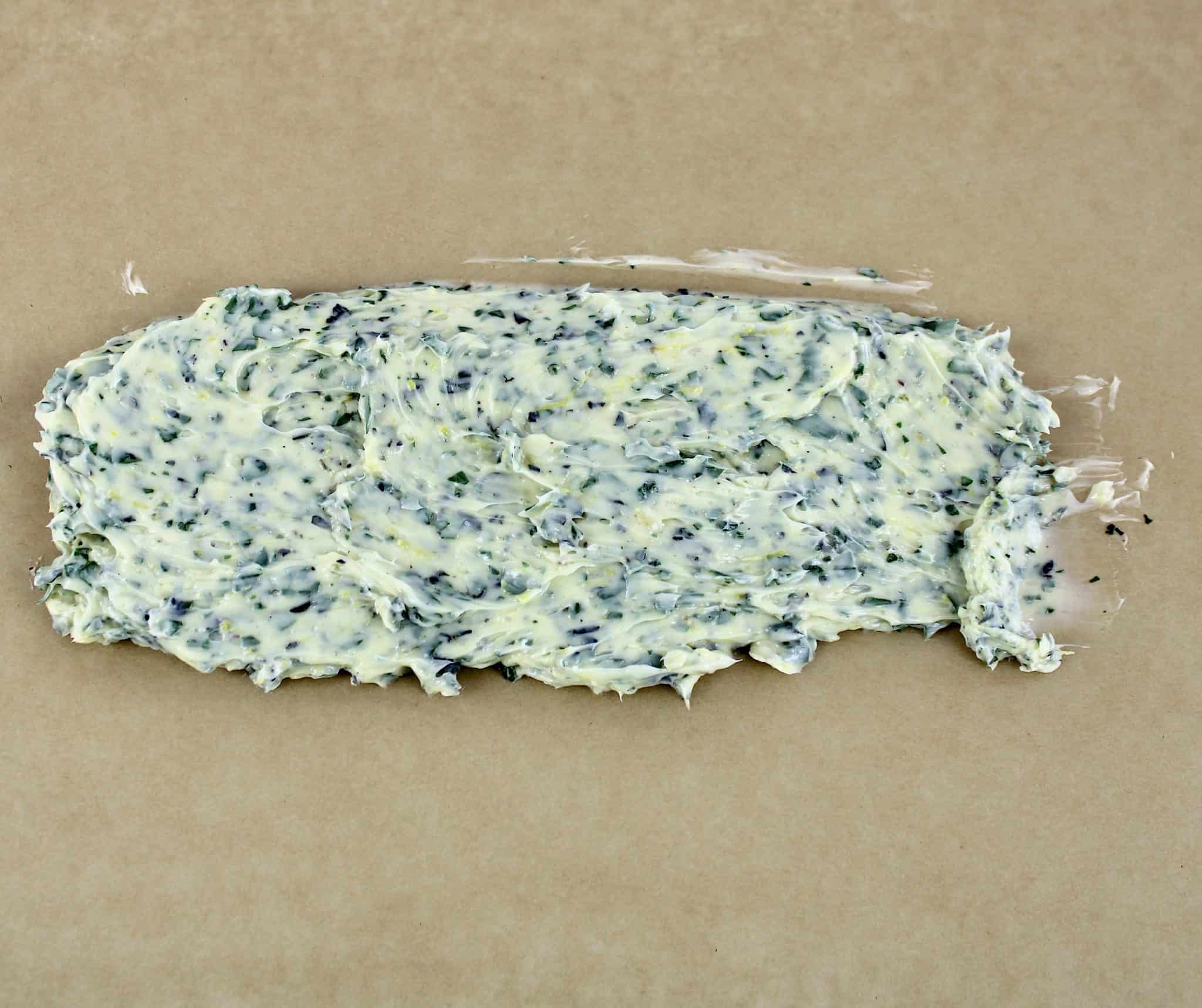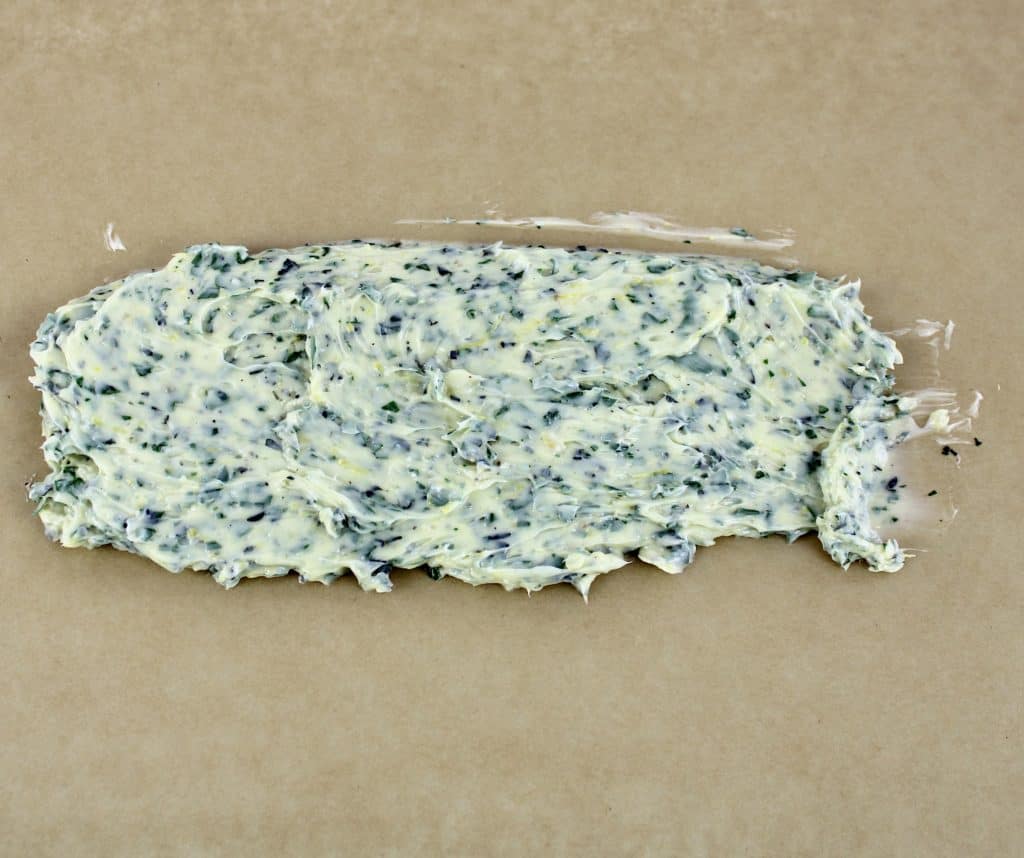 Roll up the ends and place it in the fridge to set for at least 2 hours.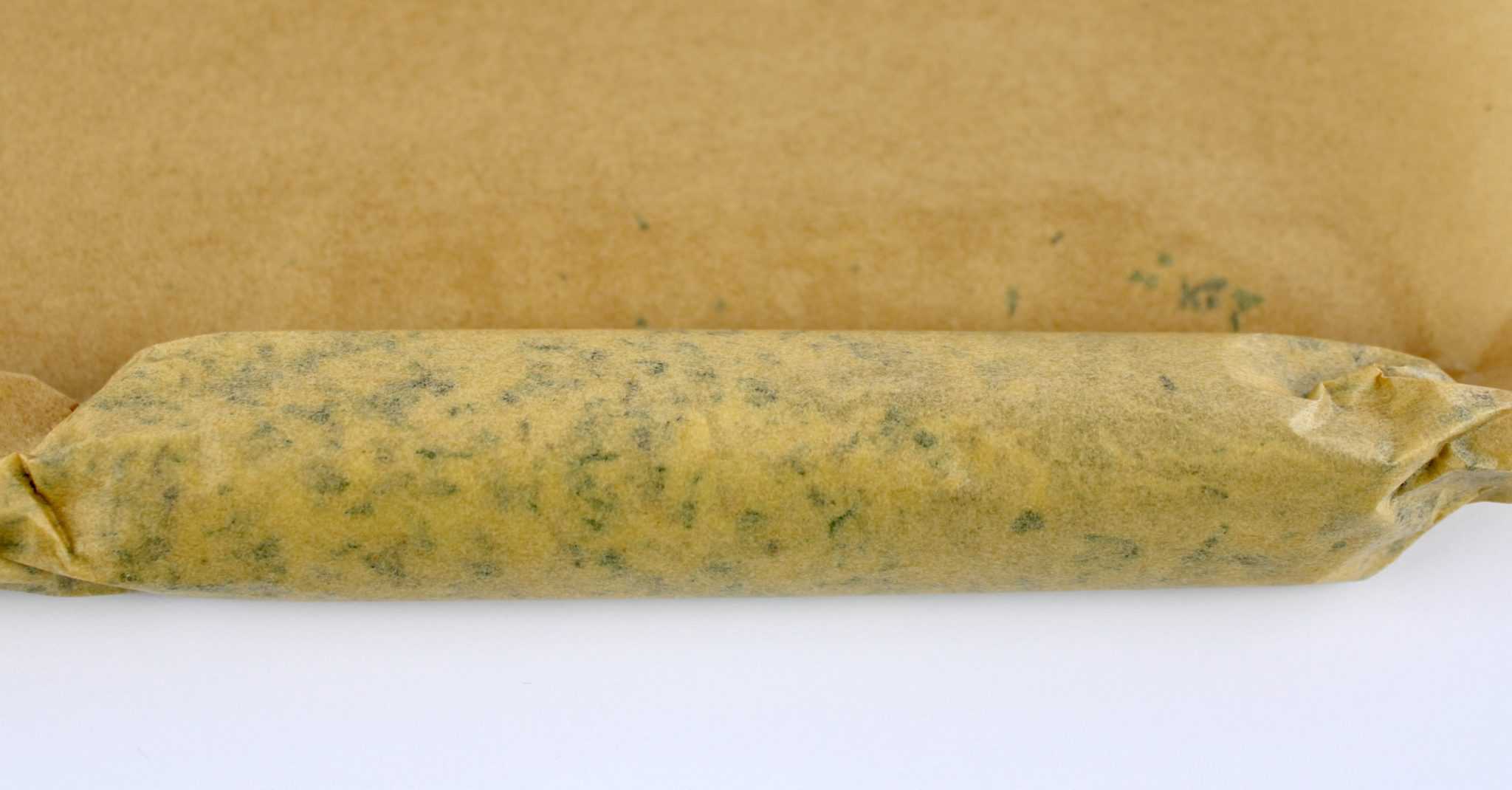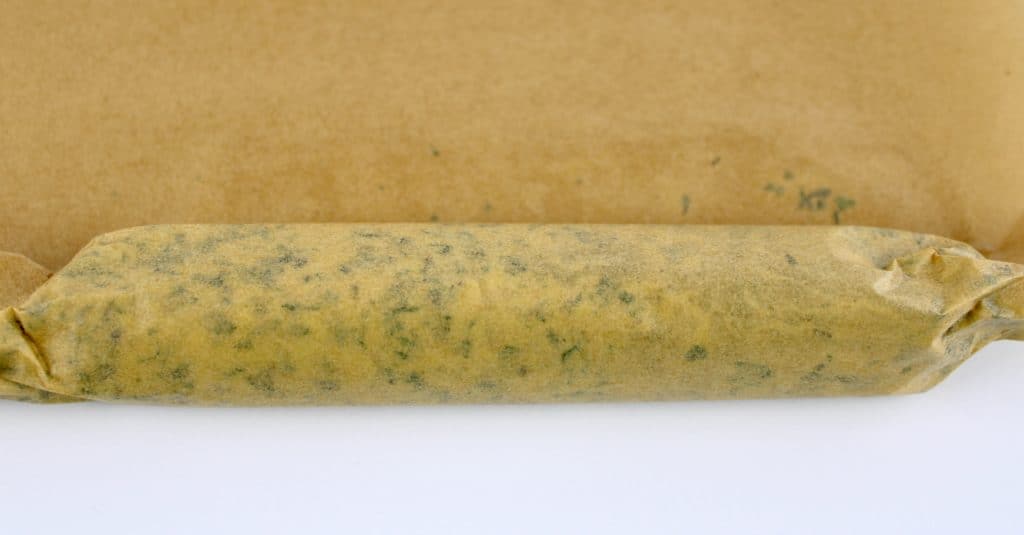 Once the butter has completely set, slice into discs using a sharp knife.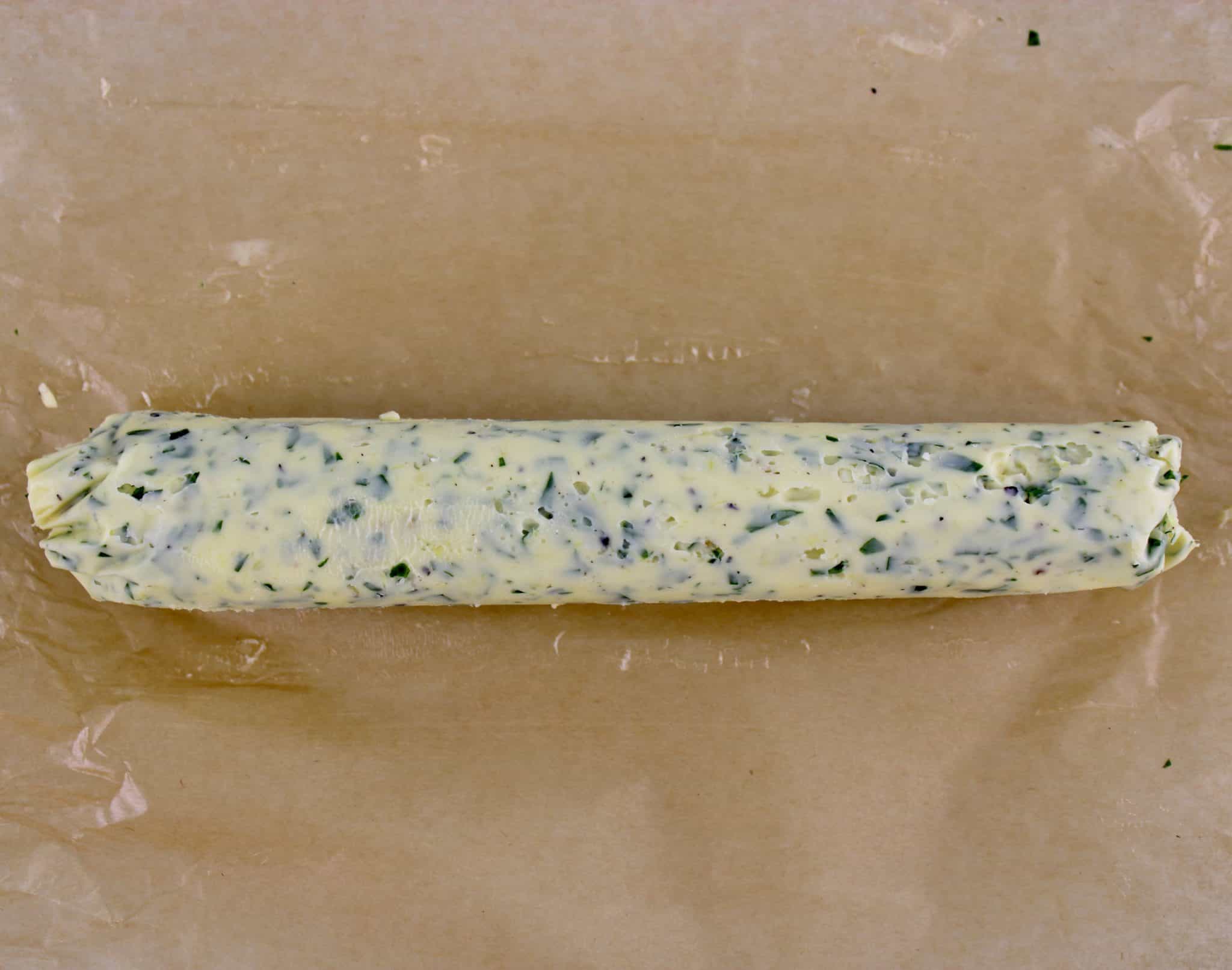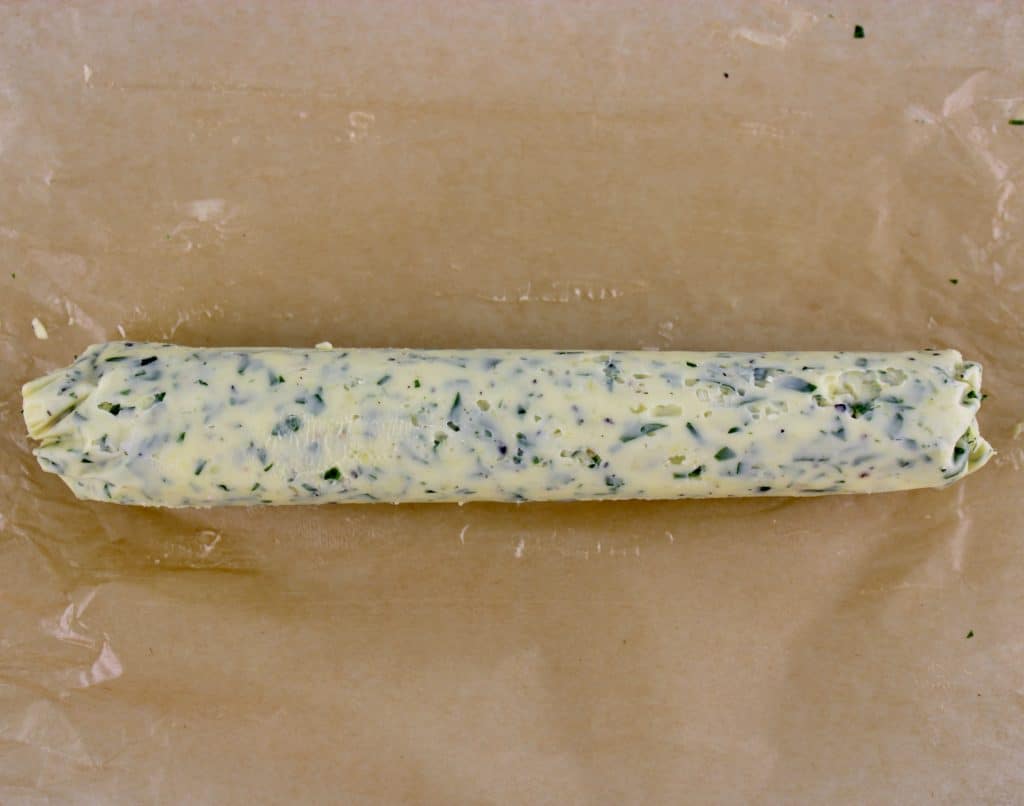 Store in the fridge for about a week.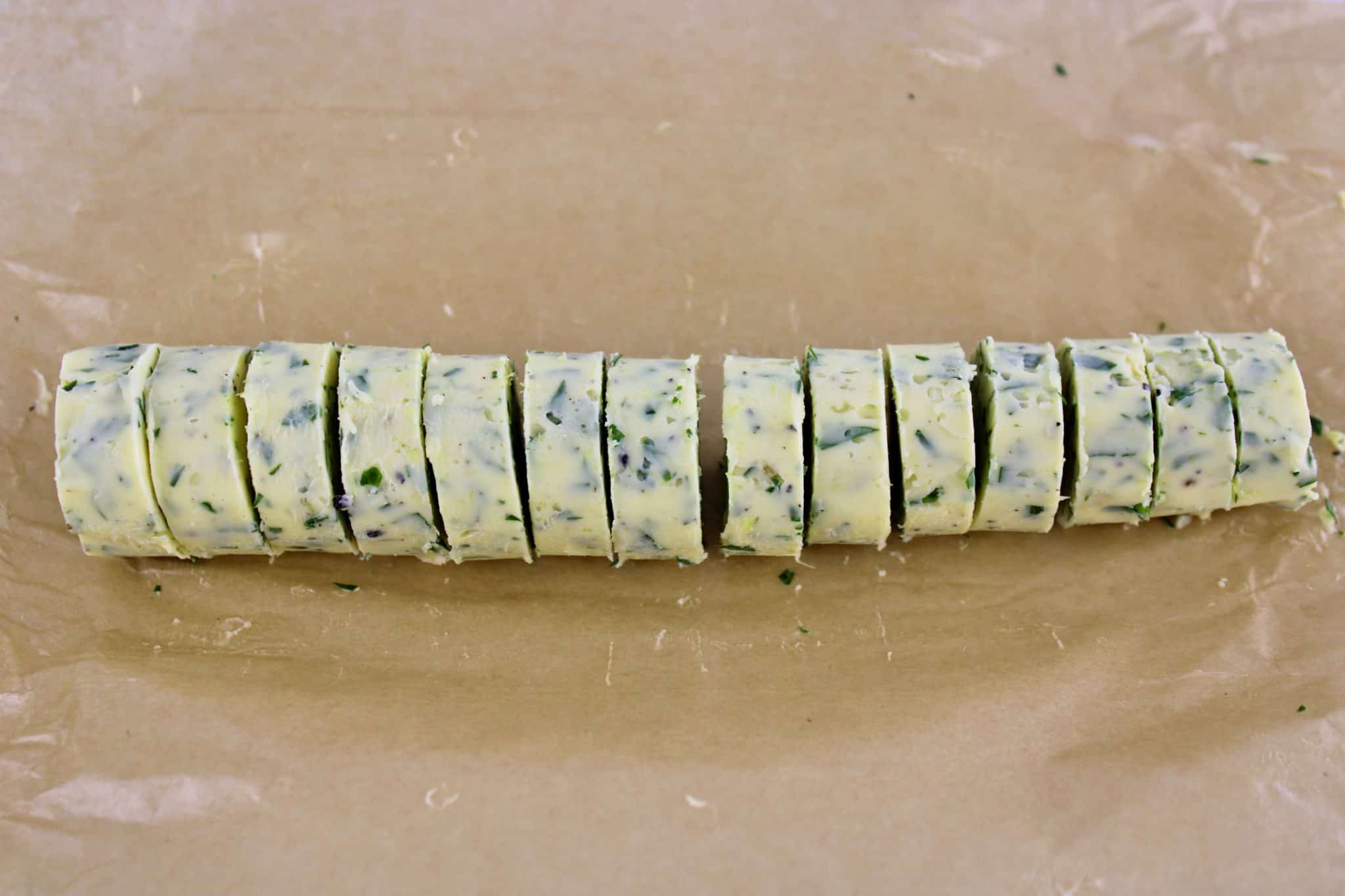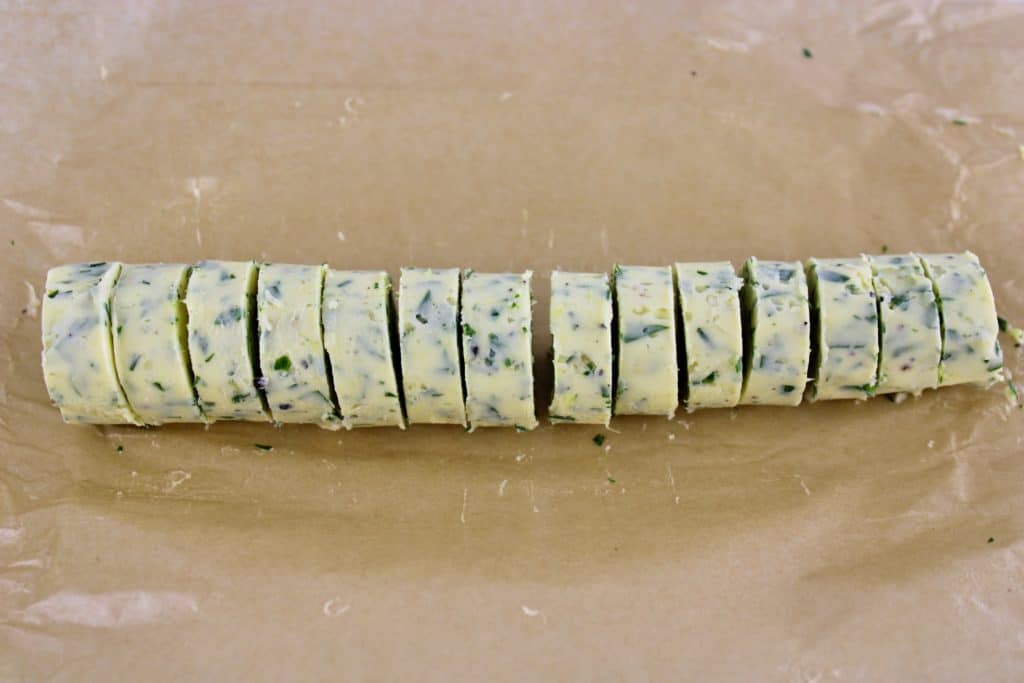 Best Way to Store Compound Butter
Store leftover compound butter in the fridge in an airtight container. This ensures the butter stays fresh and won't cause other items in the fridge to pick up the garlic scent.
Compound butter also freezes really well. This allows you to make it in advance and have some on hand anytime you need it!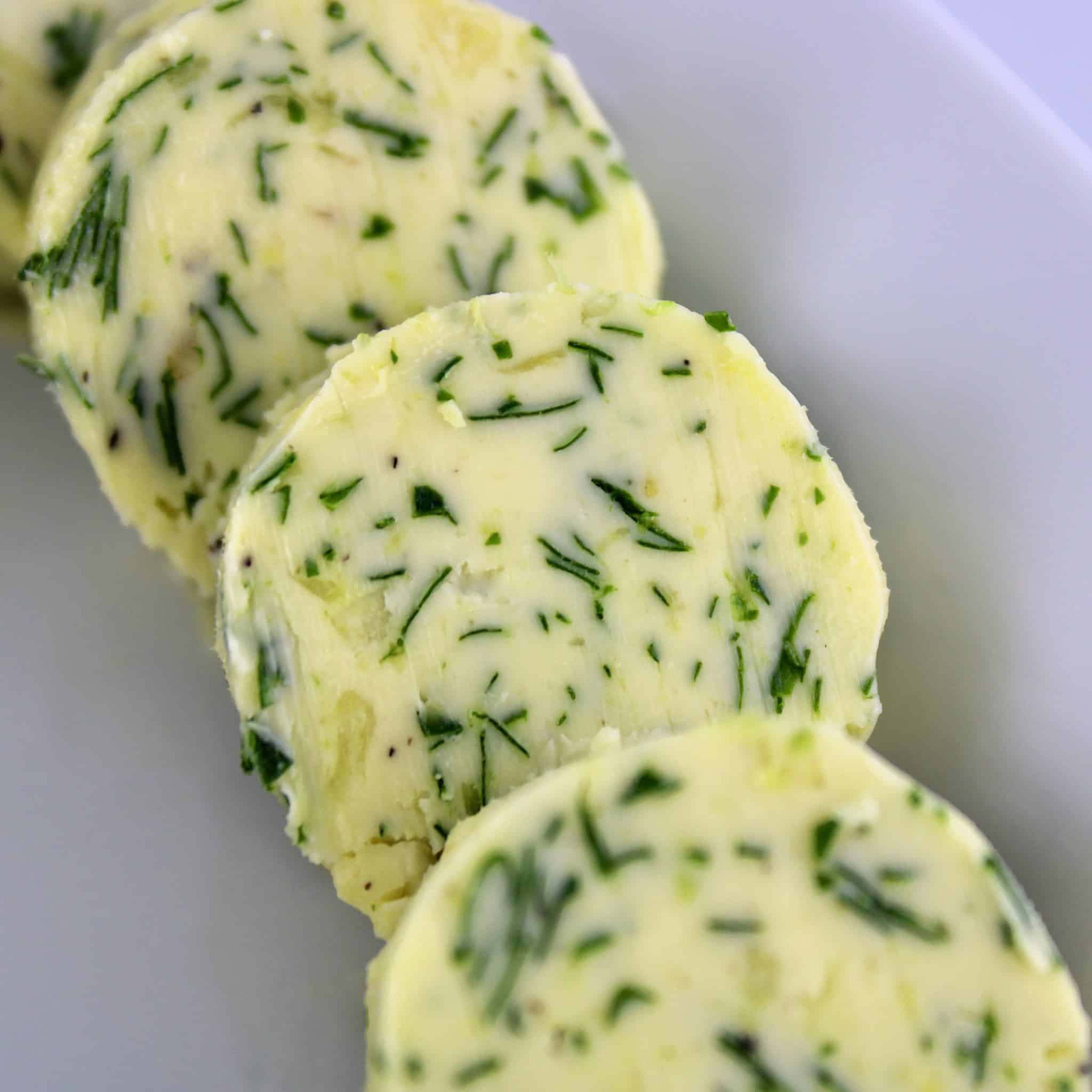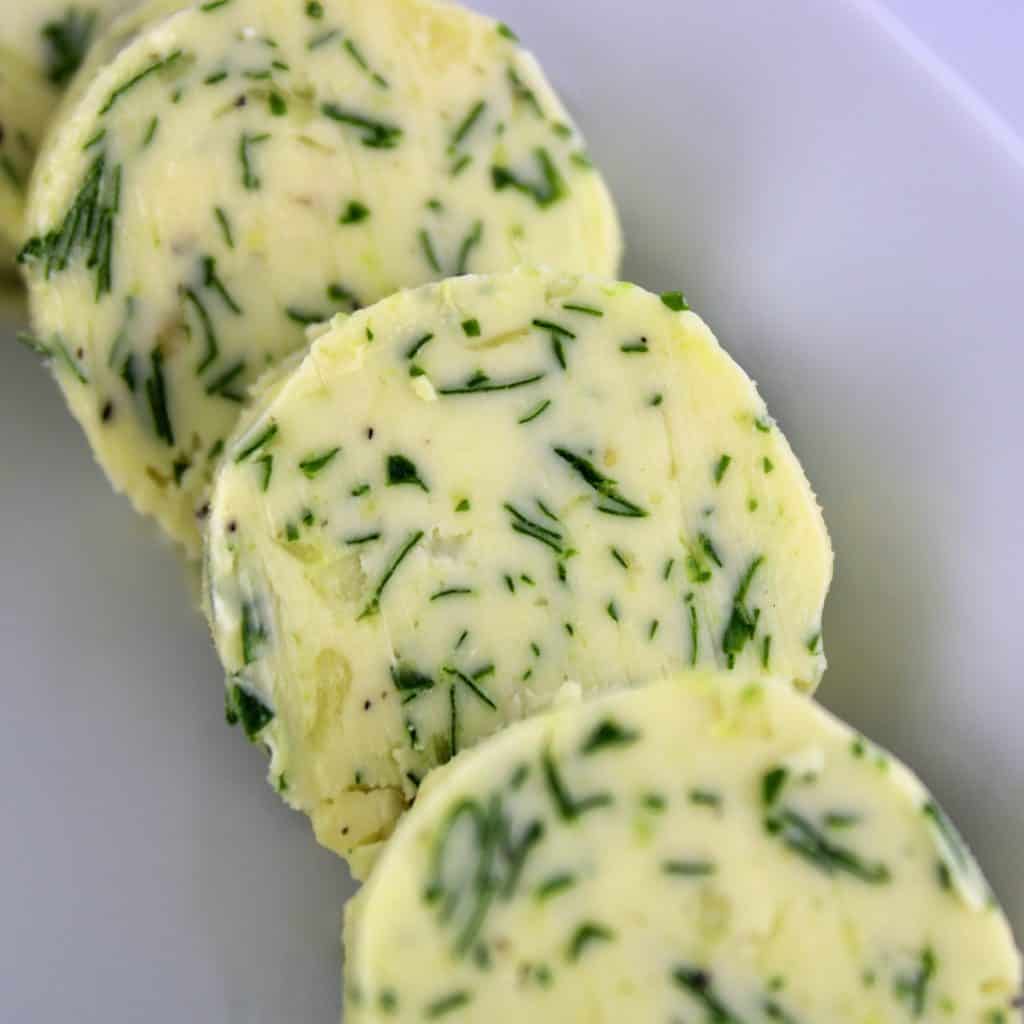 Other Delicious Ways to Use Compound Butter
Grilled Steak with Garlic Herb Compound Butter is an all time favorite, but once you've make a batch and you see how amazingly delicious and easy it is to make, give some of the other ideas a try:
Use garlic herb compound butter to rub all over your turkey before baking it. Be sure to get the butter under the skin, touching the meat. You can use the same method when roasting a whole chicken also.
Use this Keto compound butter as spread on this Gluten Free Focaccia Bread for a take on traditional garlic bread or you can even use it to smear on one of these Chaffles.
Grilled veggies have never been so good. Dress up any of your grilled keto veggies by melting some garlic herb compound butter right over the top when you take them off the grill.
We can't leave out shrimp! Talk about a quick and easy Keto Shrimp recipe! Just soften the butter enough to toss the shrimp with and bake them in the oven until done. This is an easy peasy meal in minutes. For similar oven baked shrimp recipes, check out this Shrimp Scampi or this Garlic Butter Sheet Pan Shrimp. It's also delicious on lobster too!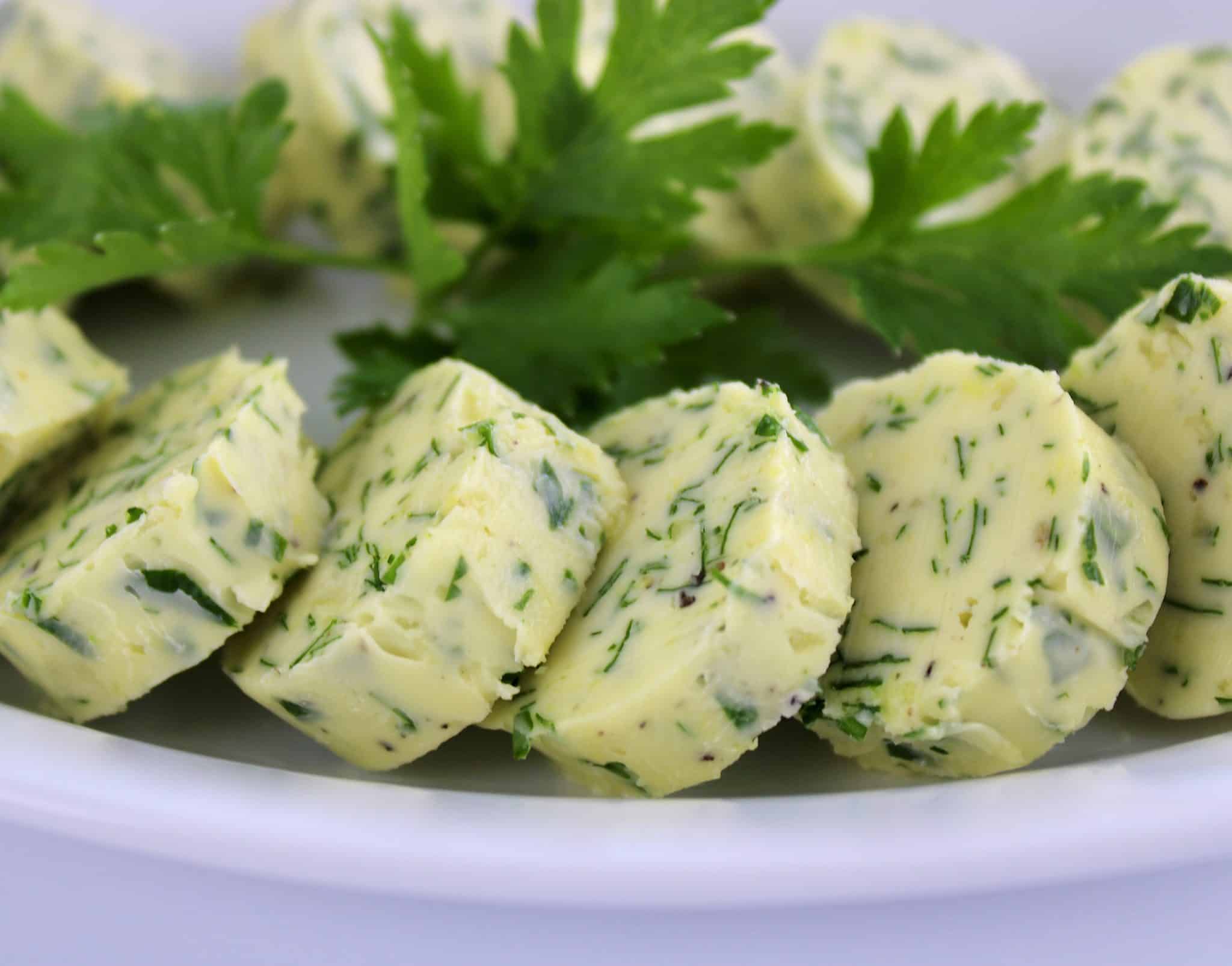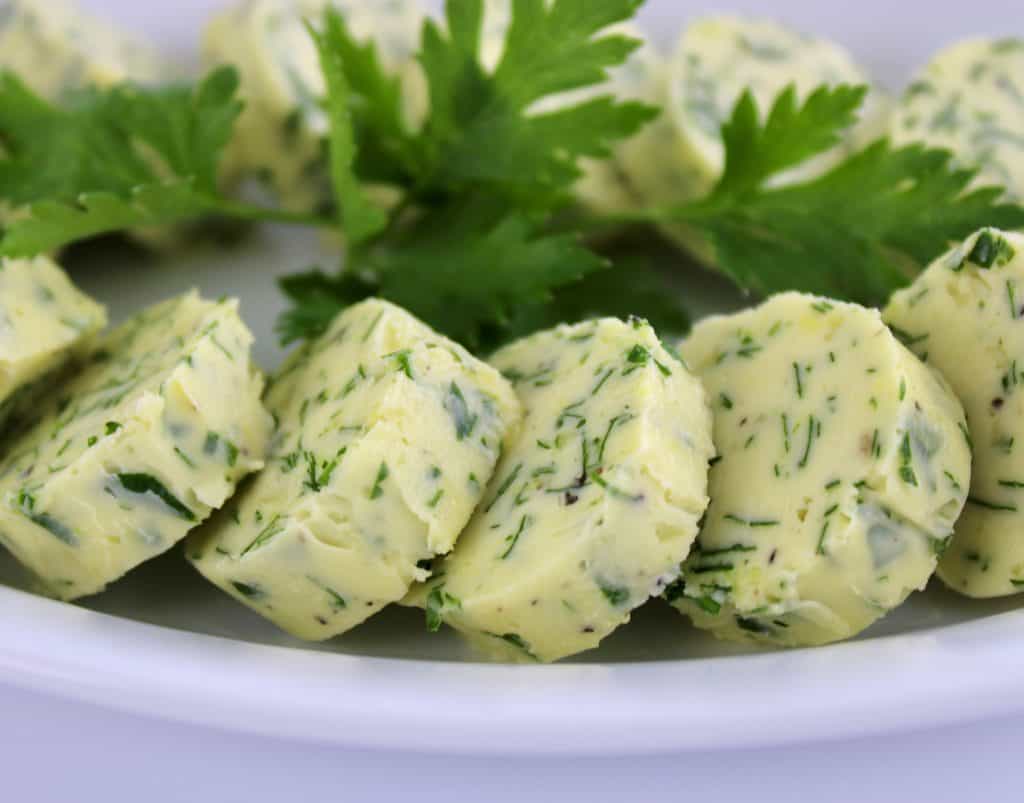 Tips for Making the Perfect Compound Butter Recipe
Room temperature is best: Before mixing up the butter, be sure and let it come to room temp. It will mix nd infuse a lot easier.
Fresher the better: Fresh herbs are more flavorful and really work best when infusing butter. If you only have dried herbs you can use them but fresh is really preferred.
Salt it at the end: When in doubt about adding more salt to your herbed compound butter, wait until the every end after everything else has been added. You can never take it out, but you can always add more.
Liquid is not your friend: You want your butter to form a nice log shape. Be careful adding liquids like lemon or lime juice. If you do, only use about a teaspoon.
Use a spoon: The warmth of your hands will melt the butter so use a spoon or the paddle attachment to your mixer.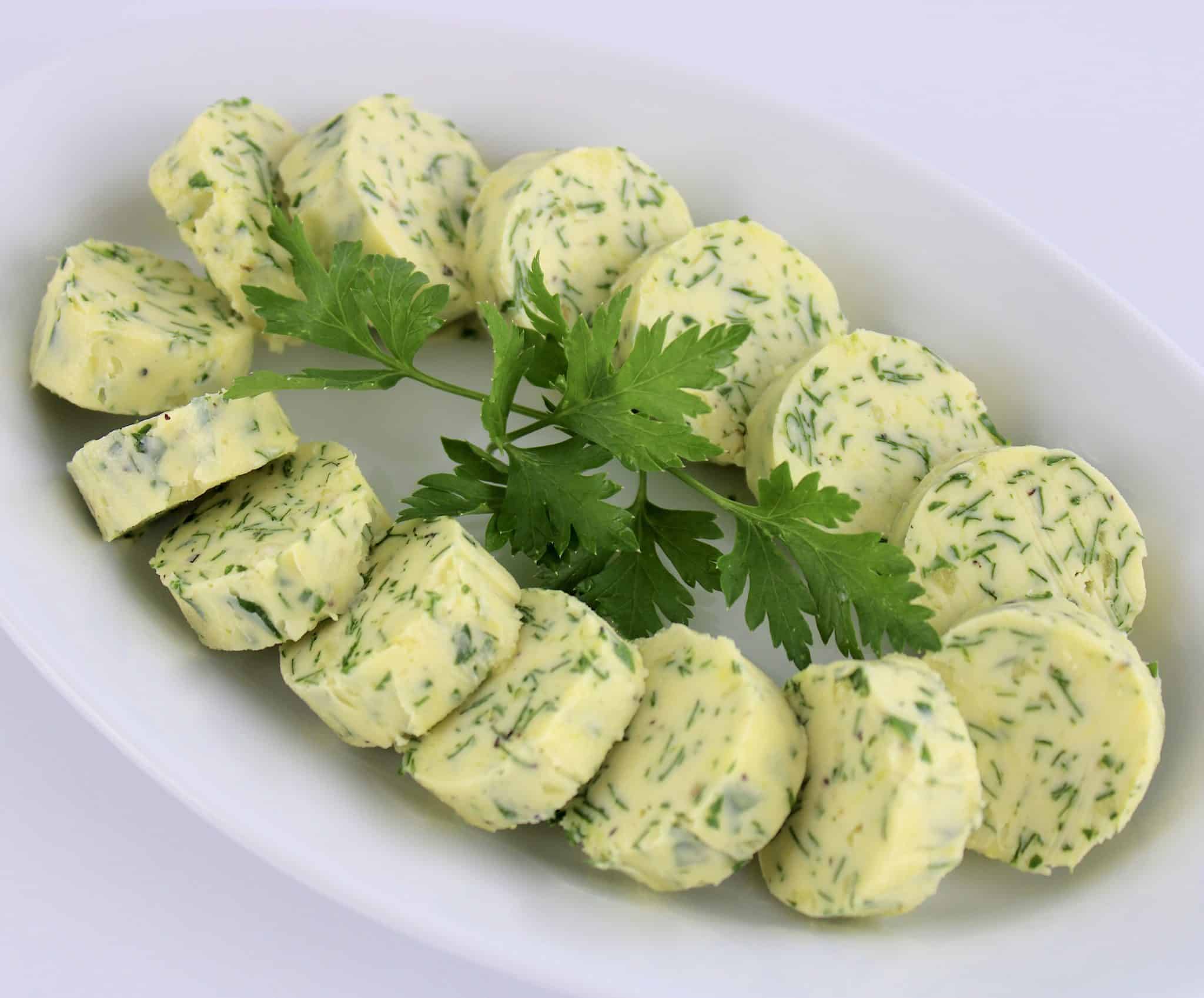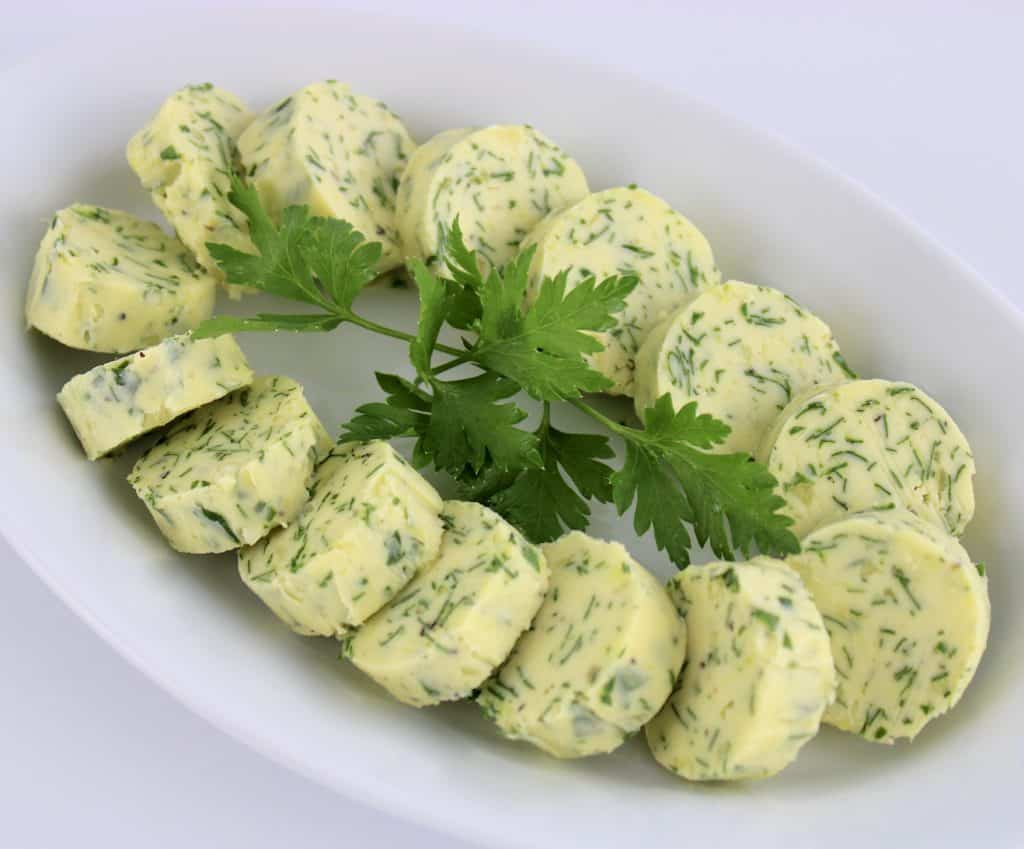 More Keto Condiments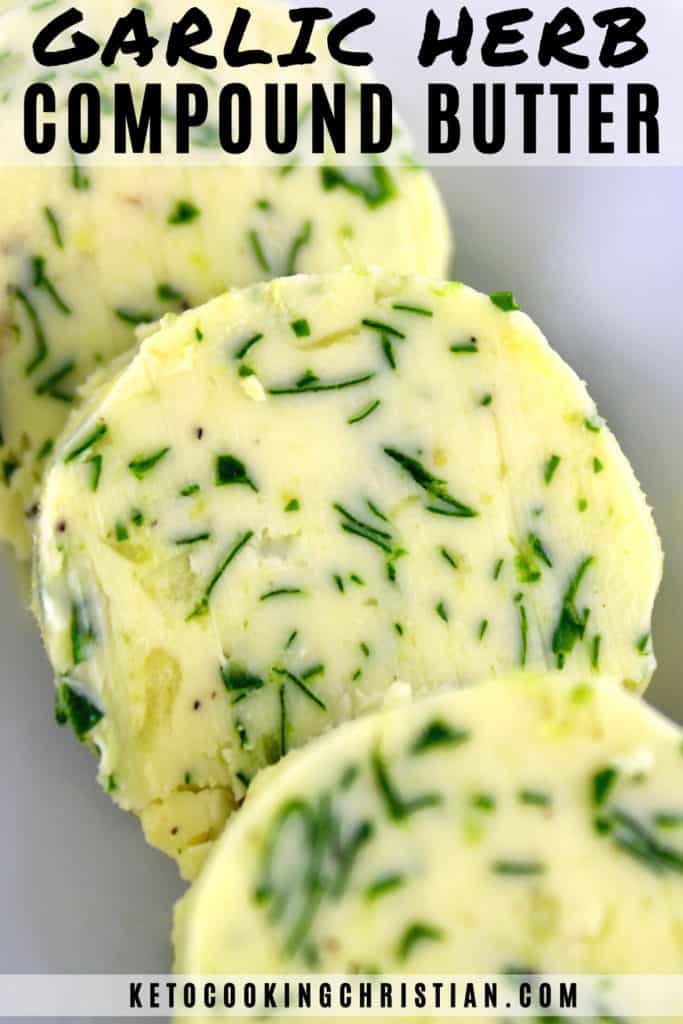 Note: If you can't find lemon thyme, you can use regular thyme, rosemary or any other fresh herb that you like.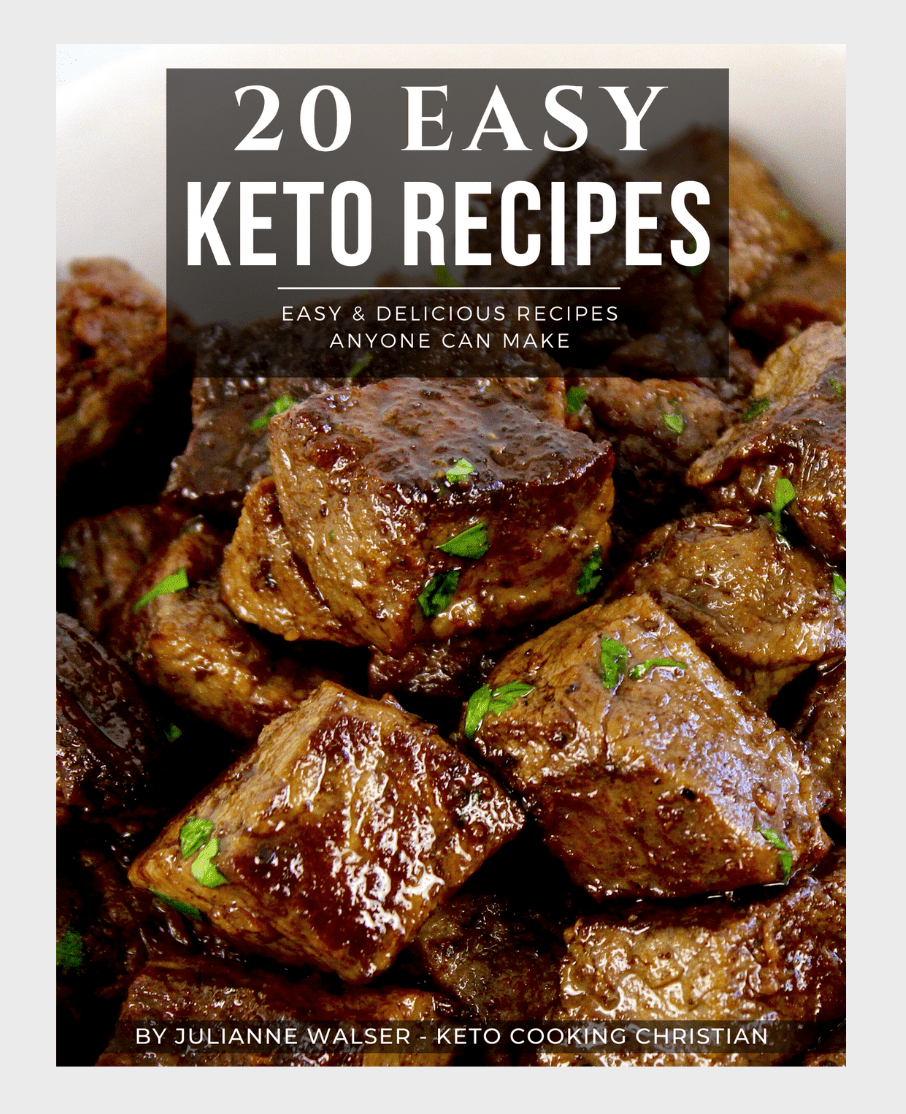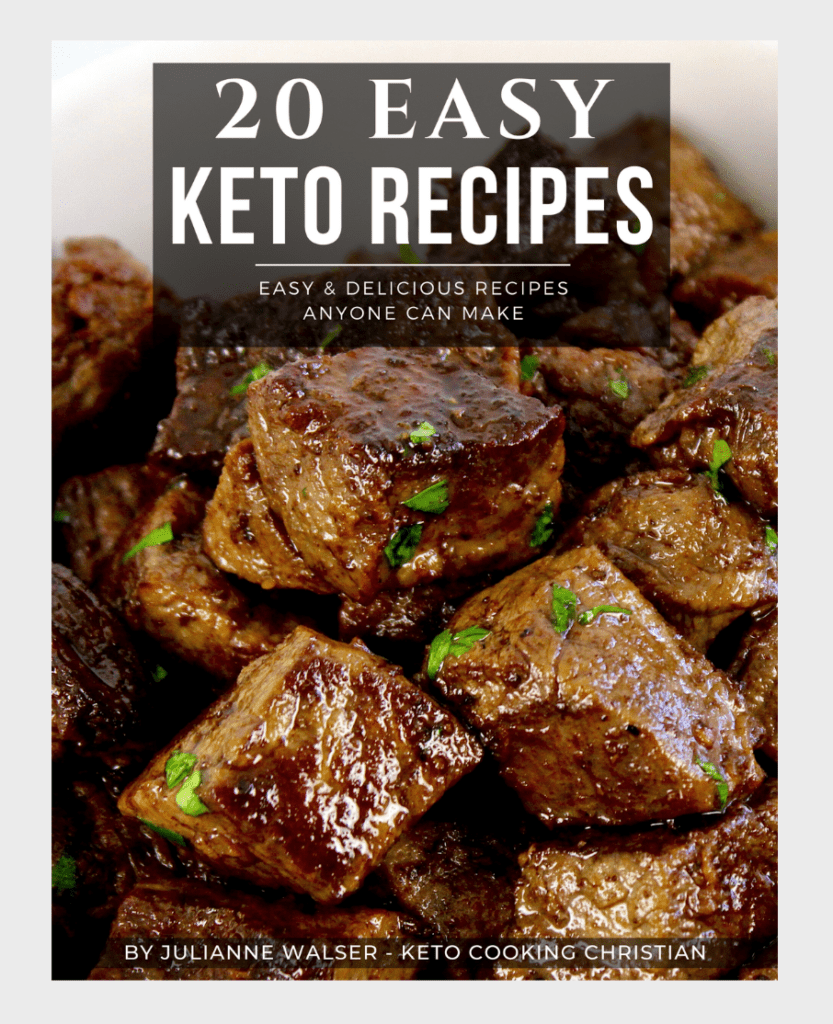 FREE 20 EASY KETO RECIPES EBOOK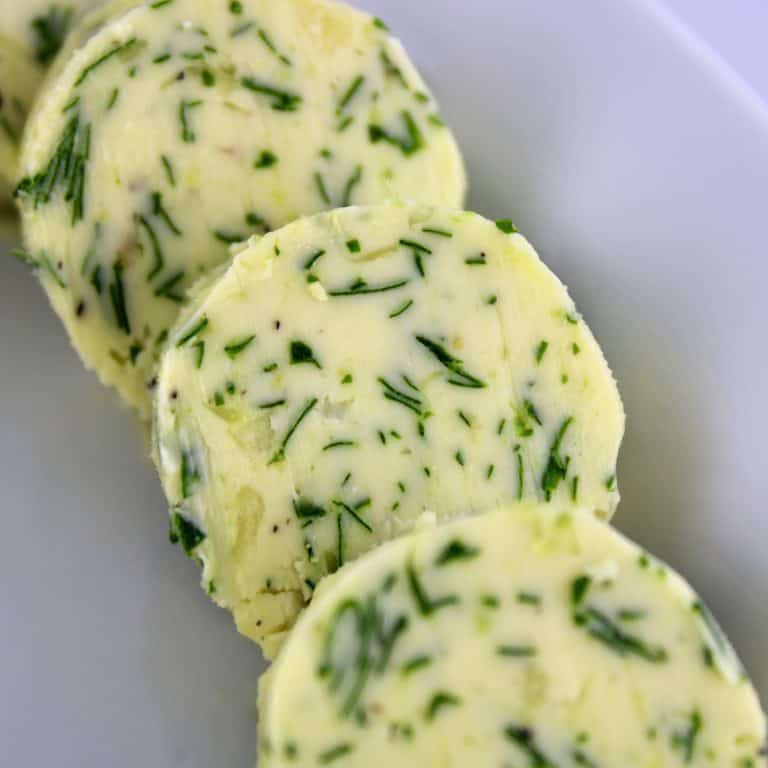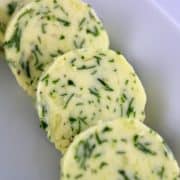 Garlic Herb Compound Butter
Garlic herb compound butter for is an easy way to give your next steak mouth-watering steakhouse flavor! It's great for chicken and pork too!
Print
Pin
Save
Saved!
Rate
Calories: 104
Servings: 8
INGREDIENTS
½ cup butter, softened
2 cloves garlic, finely minced
Zest of 1 lemon
3 tablespoons parsley, chopped
1 tablespoon lemon thyme, chopped
½ teaspoon salt
¼ teaspoon ground pepper
RECIPE NOTES
If you can't find lemon thyme, you can use regular thyme, rosemary or any other fresh herb that you like.
© Copyright for Keto Cooking Christian LLC. Please use the share buttons to share on social media, but please do not copy/paste the recipe.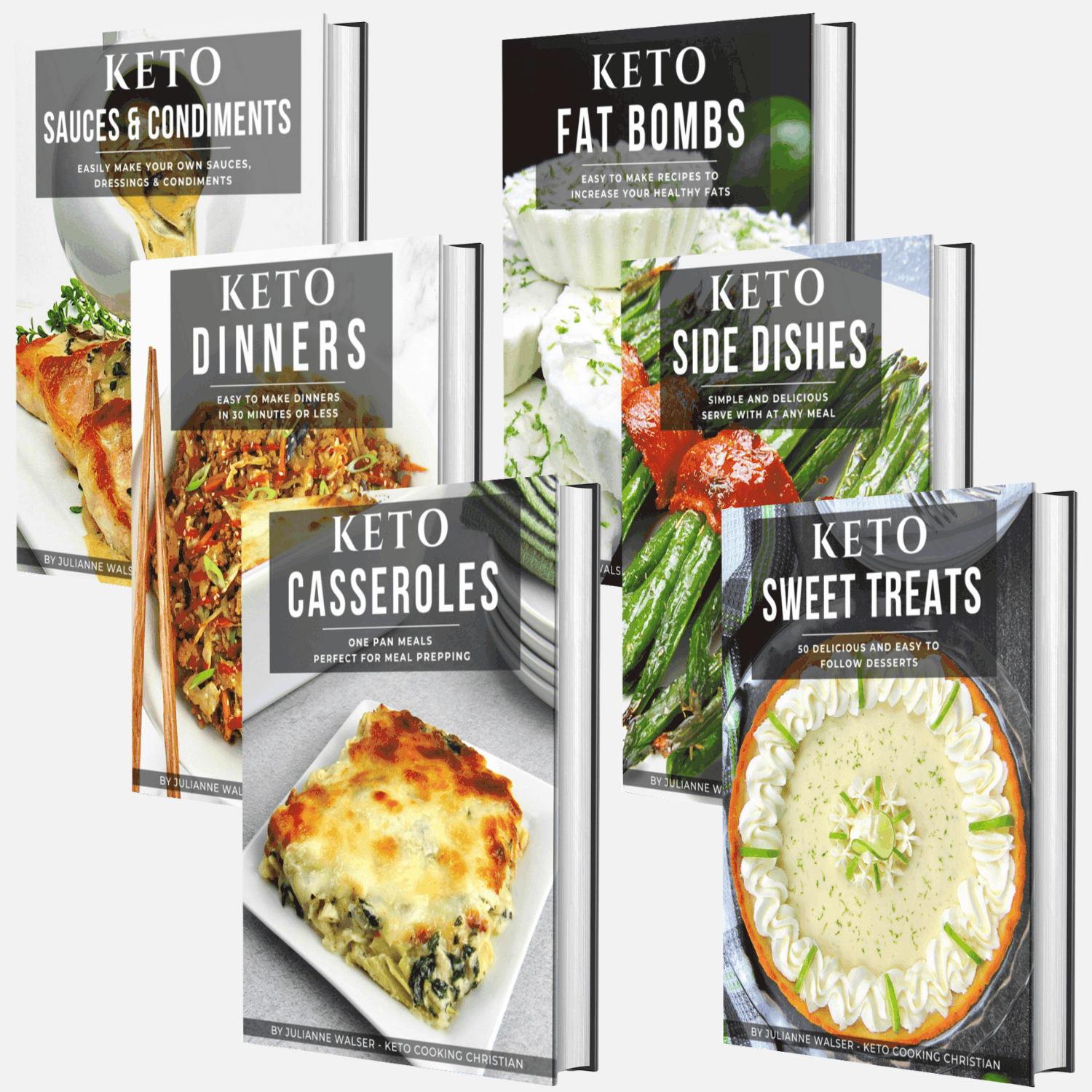 Save 60% OFF EBOOK BUNDLE
Nutrition Facts
Garlic Herb Compound Butter
Amount Per Serving
Calories 104 Calories from Fat 108
% Daily Value*
Fat 12g18%
Saturated Fat 7g44%
* Percent Daily Values are based on a 2000 calorie diet.
*Nutritional data is provided as a courtesy and is accurate to the best of my knowledge. You can verify it using the nutrition calculator of your choice. All data is based on net carbs, without sugar alcohol- Swerve, Erythritol, Allulose, or Monk Fruit.