This homemade blackened seasoning creates a wonderful spicy and smoky element to shrimp, steak and chicken that people will find simply irresistible.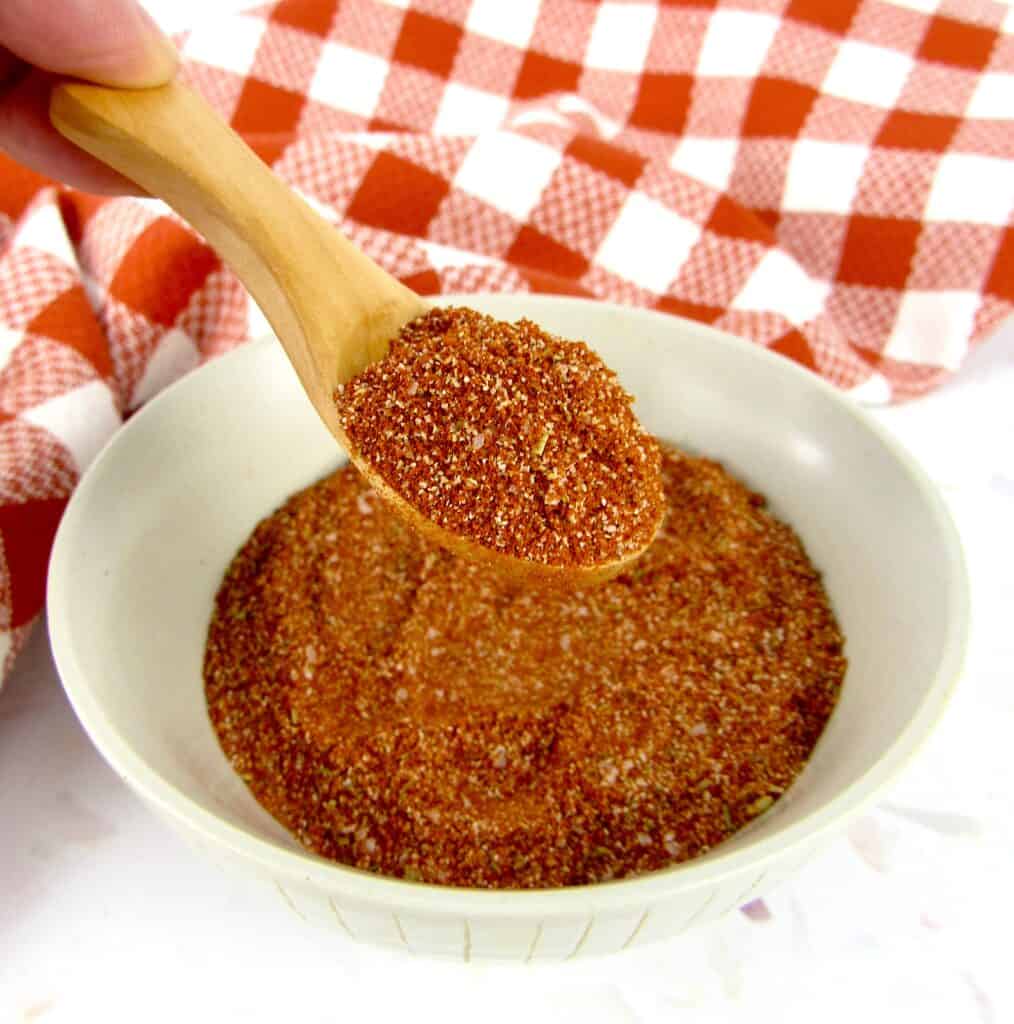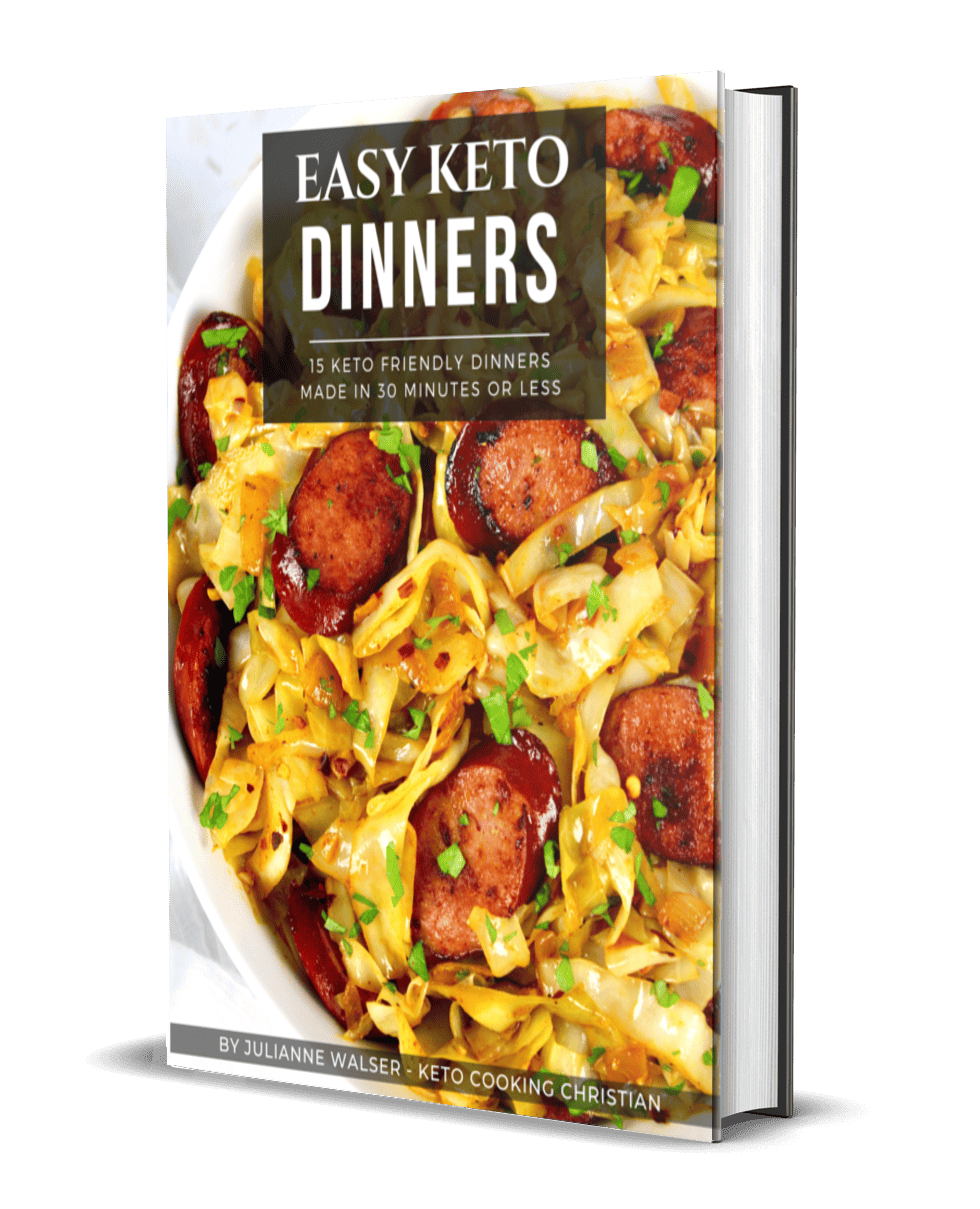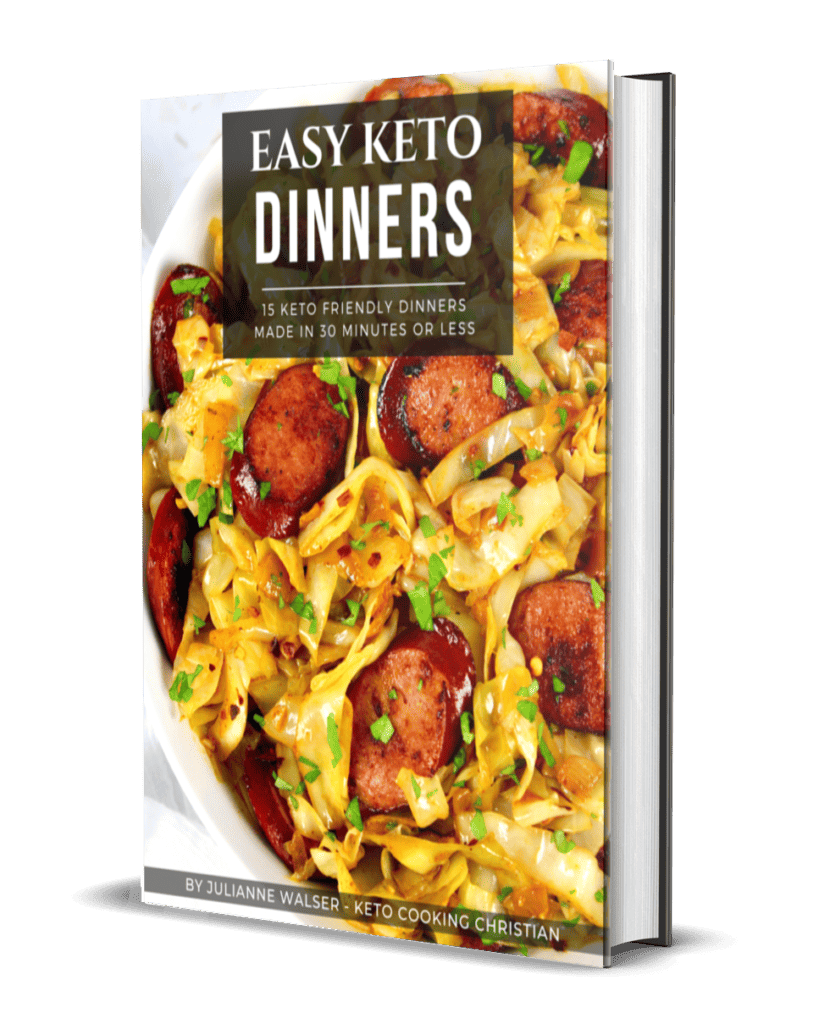 FREE EASY KETO DINNERS EBOOK
Jump to:
Don't limit homemade blackened seasoning just to meat! It's so versatile you can even use it on your favorite low carb veggies, shrimp or fish!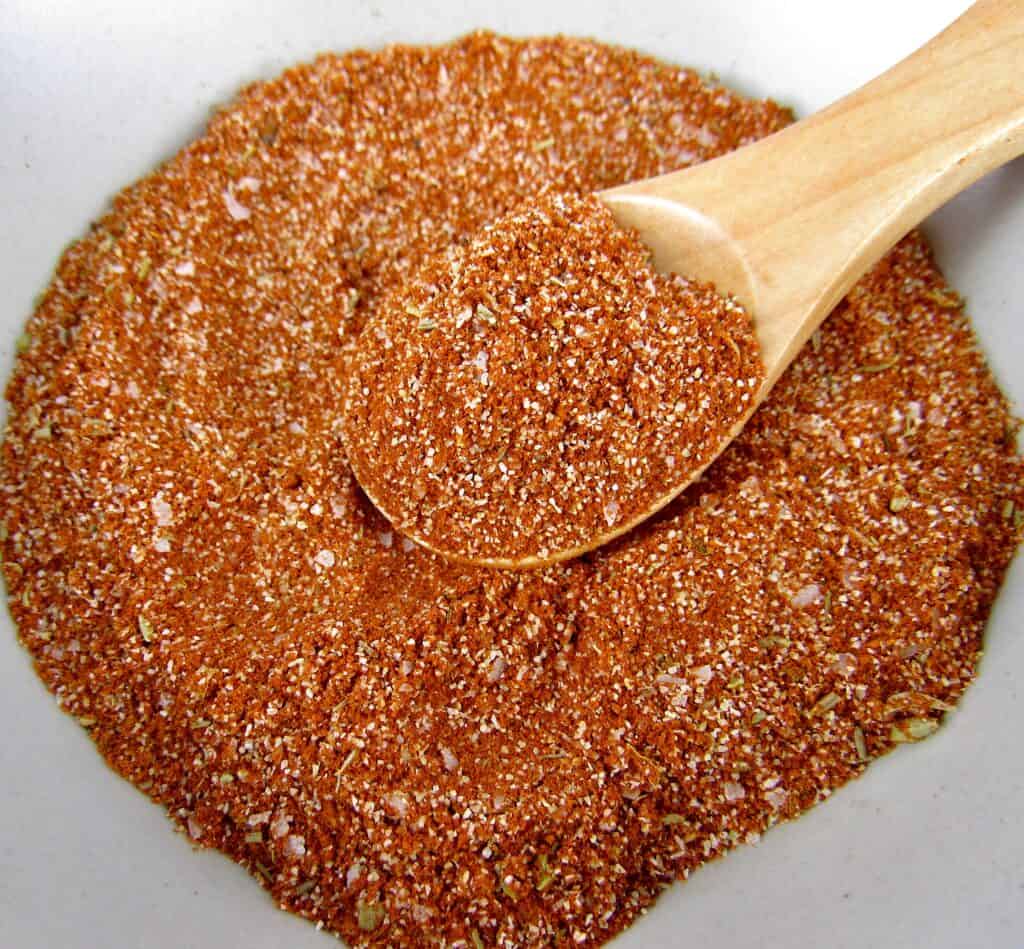 This seasoning is so incredibly easy to make and uses all Keto friendly herbs and spices, you'll never use store bought again!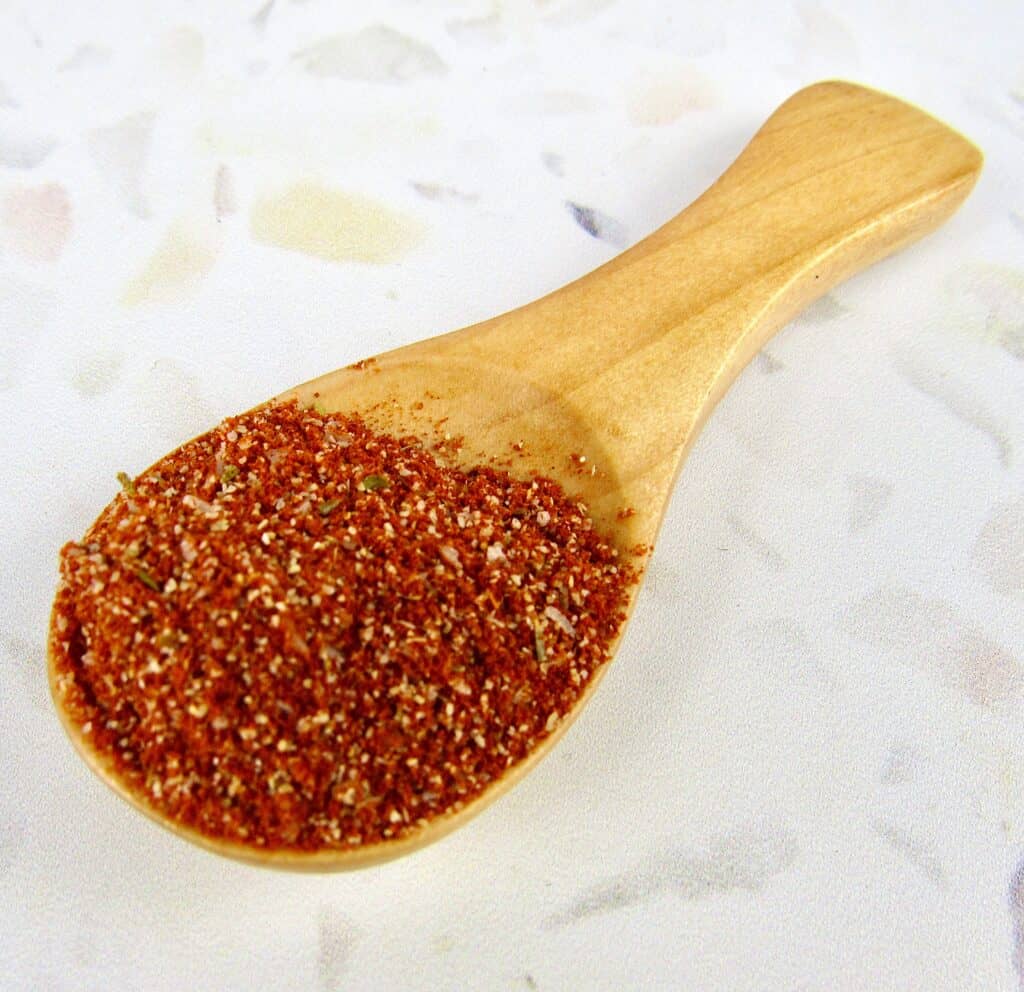 Once you taste the amazing flavors it lends to your food, you'll want to make a double batch to keep some on hand to wake up those last minute dinners!
What's in Blackened Seasoning Mix
*Exact measurements are listed in the recipe card below.
How to Make Your Own Blackened Seasoning Mix
Add all the ingredients in a bowl or plate.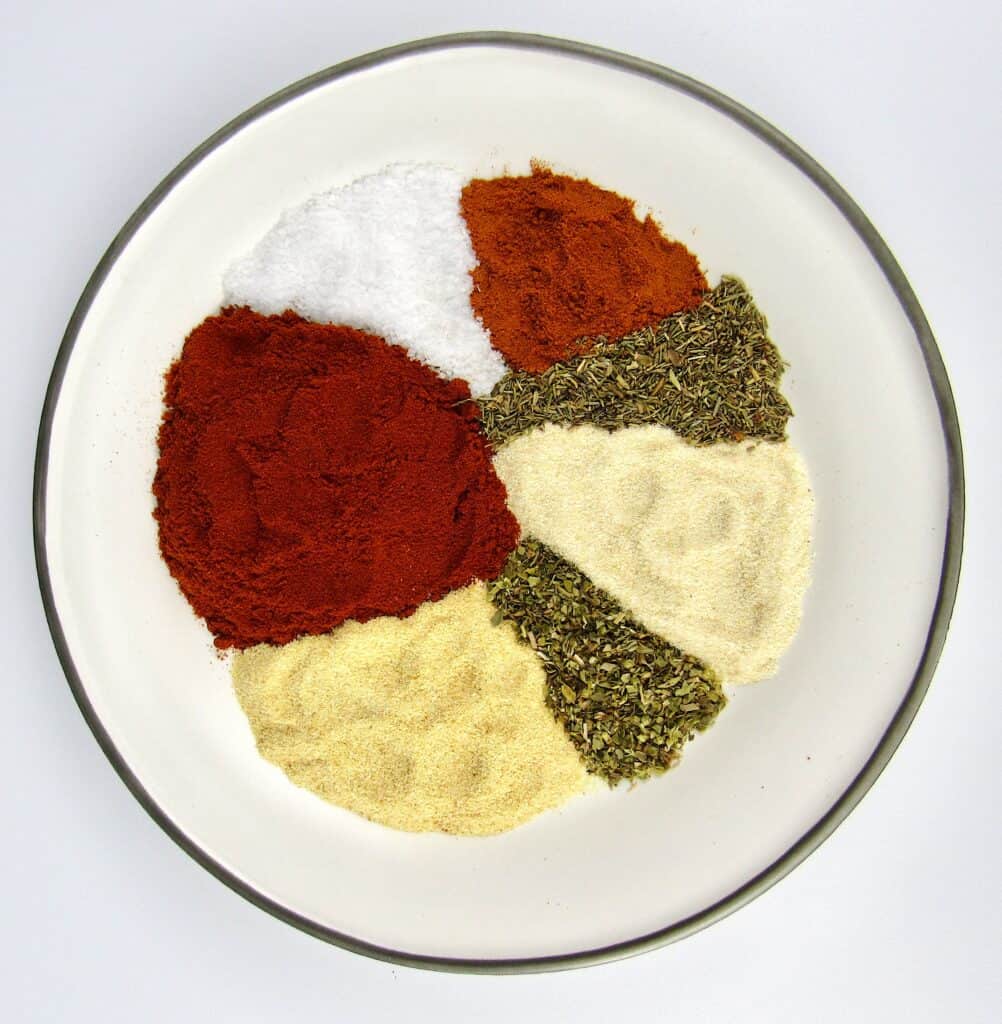 Then whisk until everything is well blended.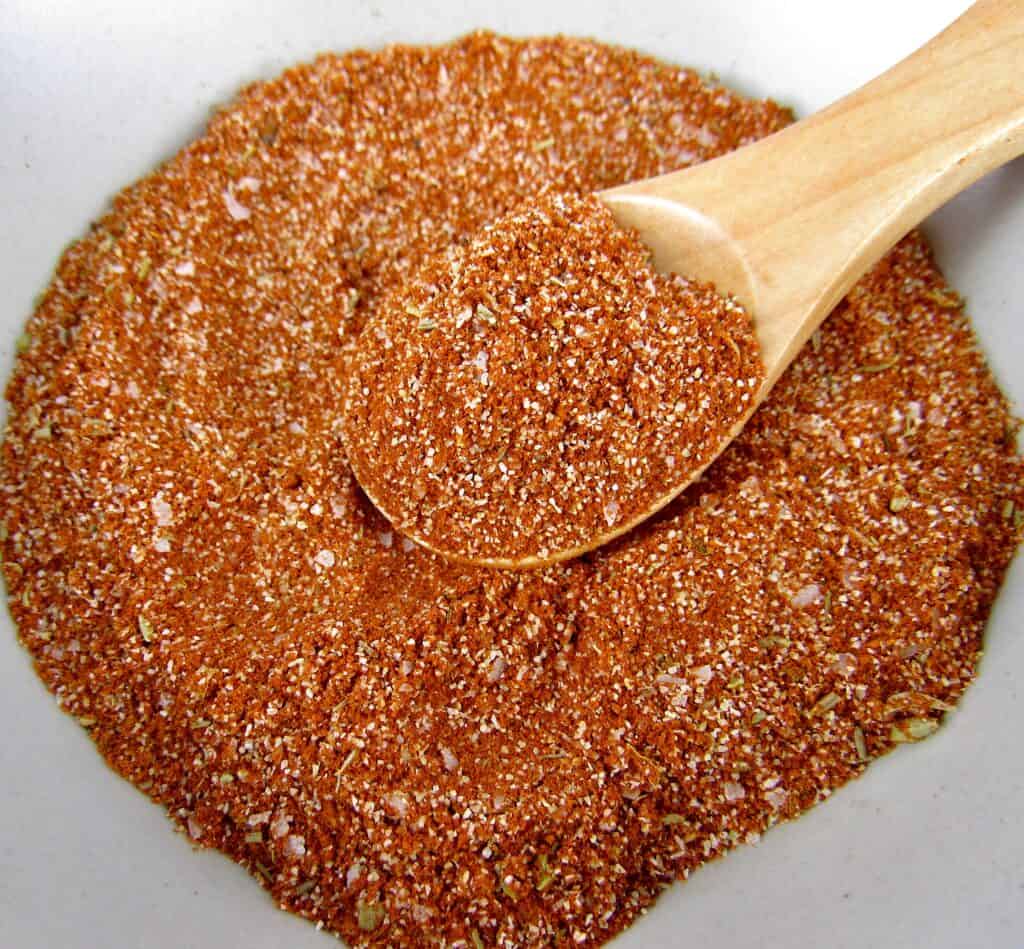 Store in an airtight container at room temperature.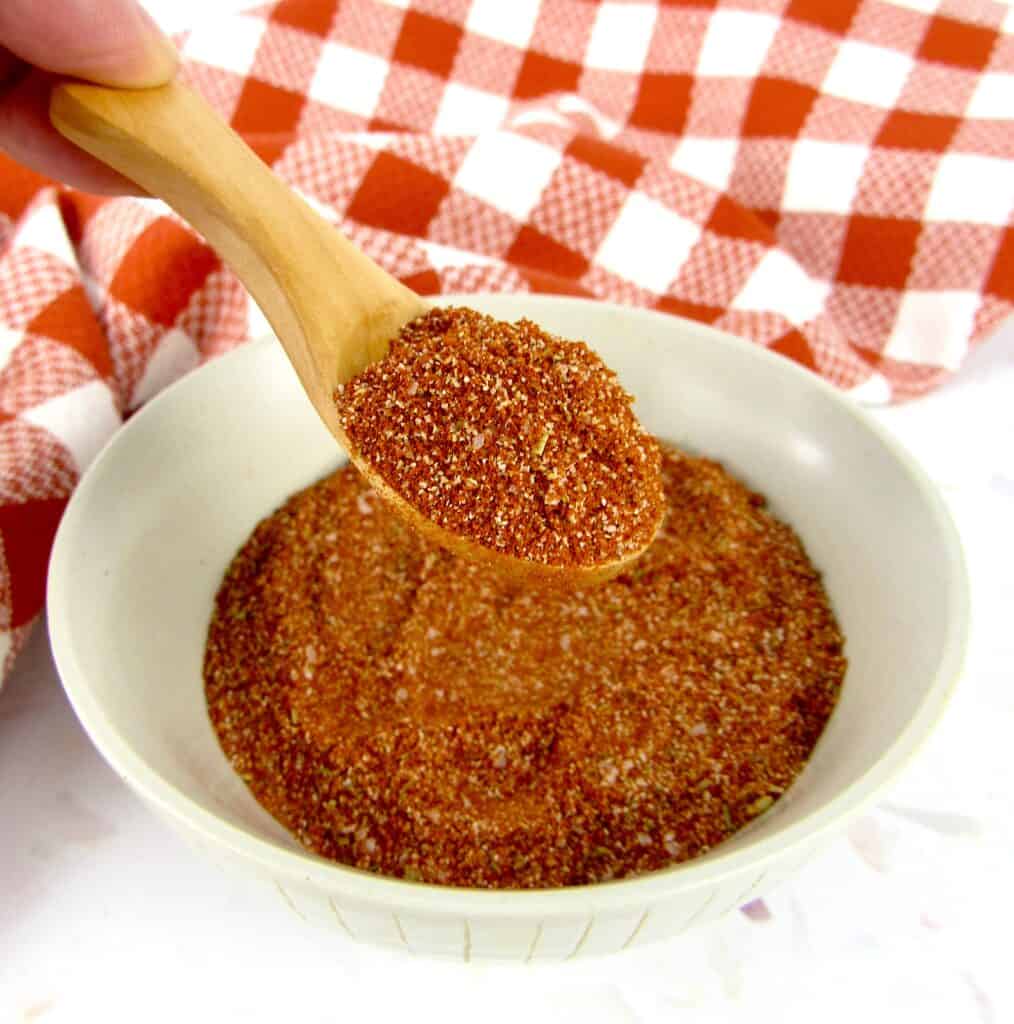 What is Blackened Seasoning?
Seasoning used to make blackened food is a smokey, spicy blend using a lot of the same flavors you'll see in Cajun seasoning. Though the two seasonings can be interchanged, for a more smoky rub, blackened season is the way to go.
Interestingly, the term blackened actually refers to a cooking technique where meat is seasoned and seared in butter or other fat in a skillet. A famous chef Paul Prudhomme, from New Orleans, created the seasoning used with this cooking method and it quickly became a new favorite all over the world.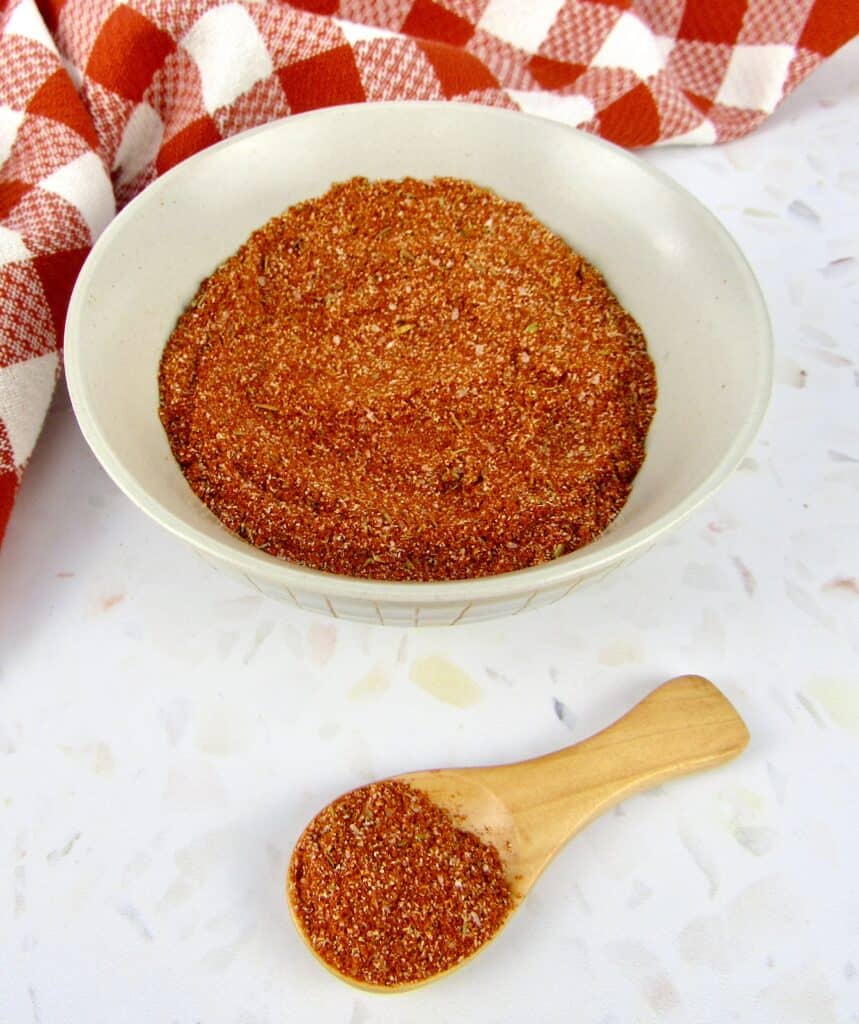 Is Blackened Seasoning Keto?
It actually is, at least this homemade blackened seasoning is. Unlike a lot of seasonings that contain sugar, blackened seasoning has spicy characteristics; therefore, it doesn't need a sweet balance of sugar.
There's a word of caution about store bought brands. A lot of brands contain anti-caking ingredients and in some cases small amounts of sugar that can cause an insulin spike. So, if you're not going to make your own seasoning, be sure to read the label.
So, in other words you just need to make this homemade blackened seasoning recipe! Kidding! But, seriously this recipe comes together in minutes and is so much more economical than store bought. And, you can't beat the flavor either!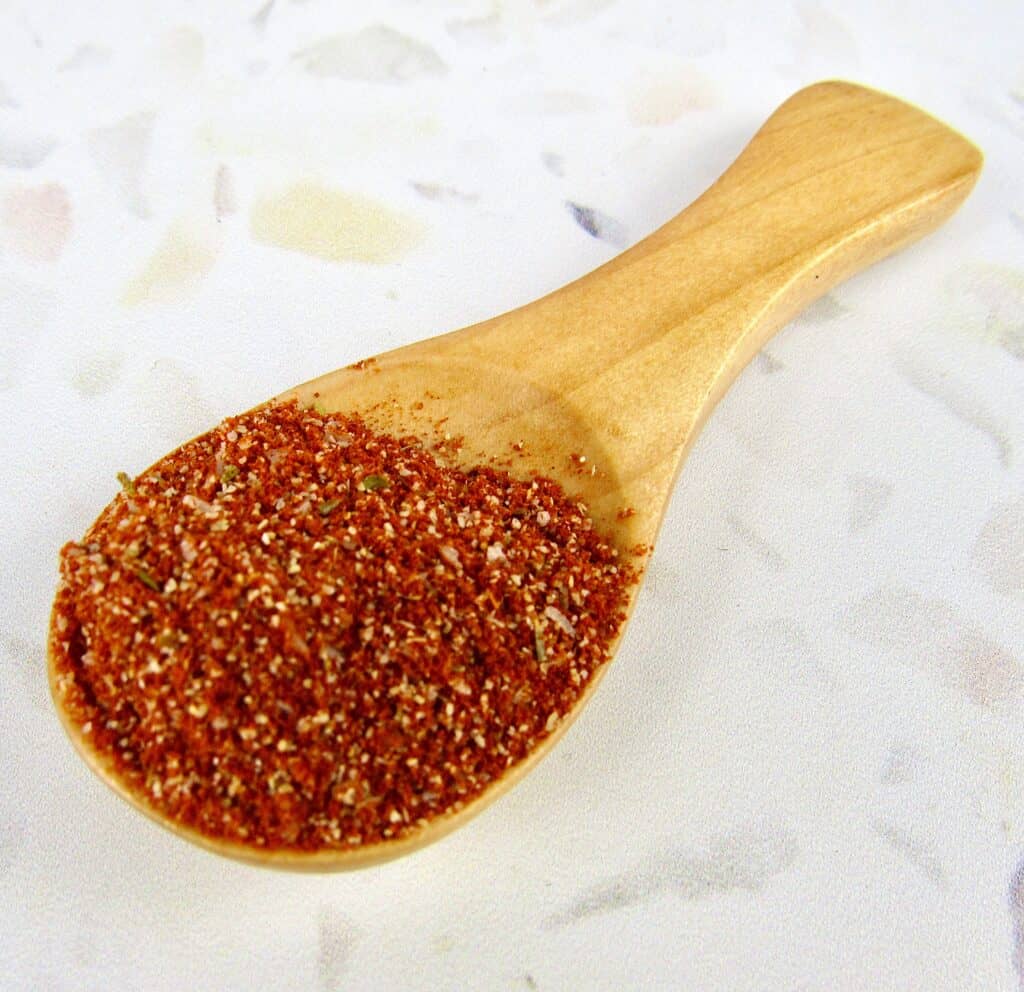 Tips for Storing Homemade Seasonings
Store all homemade spices and seasonings in an airtight container like these. Exposure to air can cause spices to lose their flavor quickly.
Either label with the date you made your seasonings or you can keep a log of when you made them. This ensures you always have fresh and flavorful spices on hand.
Keep your seasonings in a dark place like a pantry or kitchen cabinet. Just like exposure to air, direct sunlight will also effect the longevity of their flavor.
Heat will also cause seasonings to lose their flavor quickly. It's best to keep them in a cabinet or pantry away from any heat source like your stove or dishwasher.
Don't store your spices in the freezer. Spices and seasonings don't hold up well when exposed to moisture.
For optimal freshness, homemade seasoning blends should be used within a year.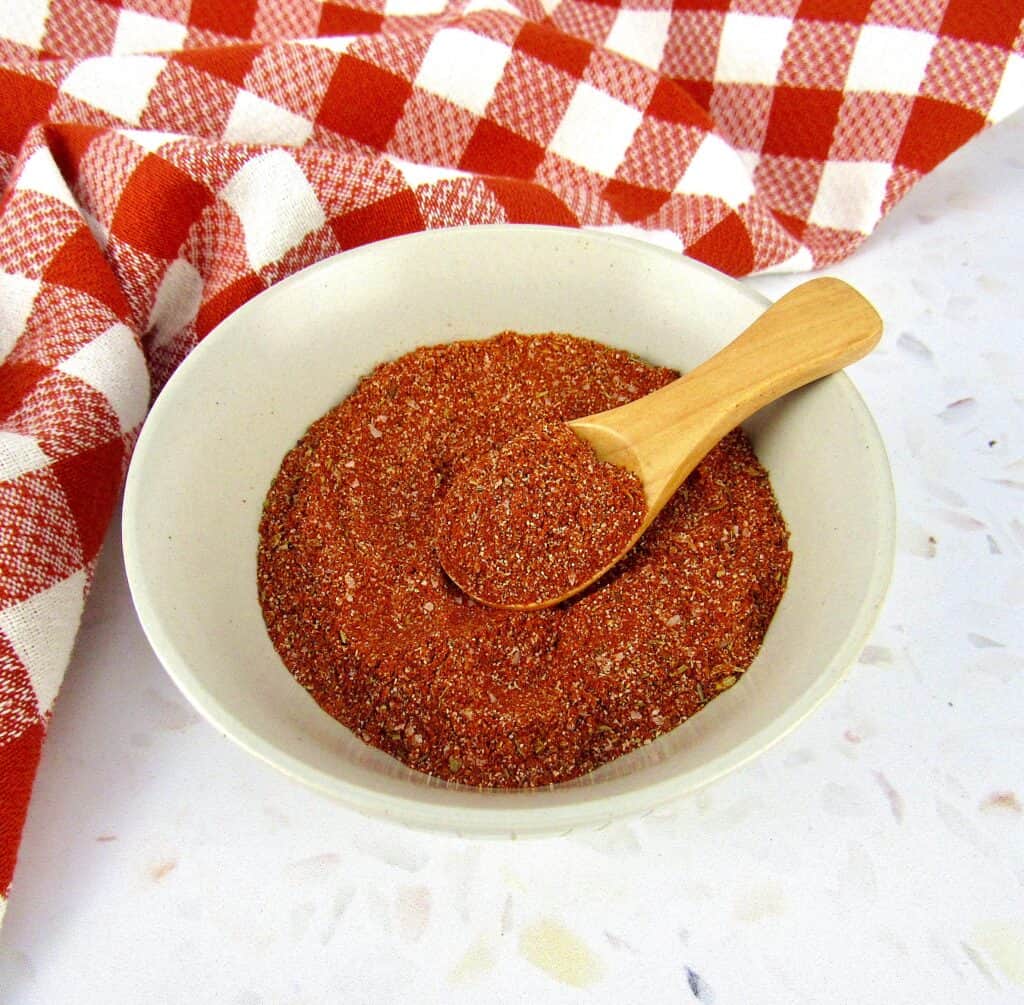 Is Blackened Seasoning Spicy
This seasoning does have a little kick. But another great thing about making your own spices is you can adjust the heat. Cheyenne pepper give this recipe a bit of a spicy bite, but it doesn't have too much heat. If you'd like it a little milder, just cut back a little on the pepper.
More Keto Homemade Spices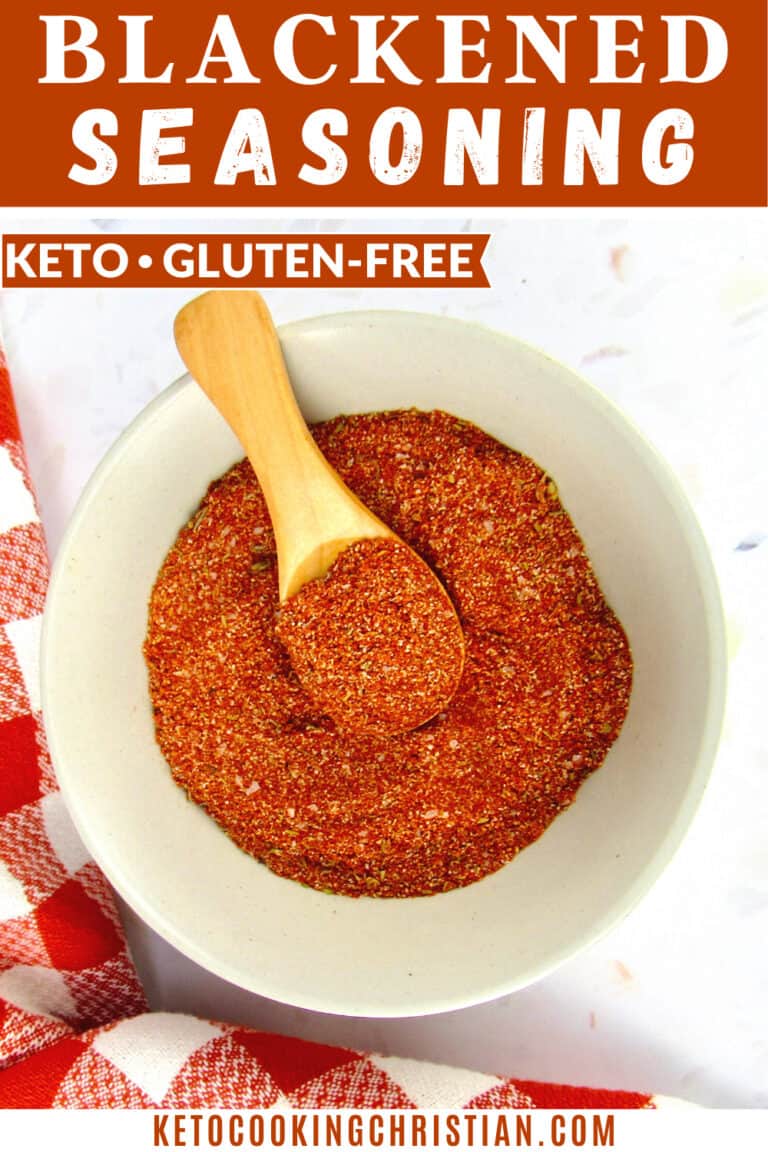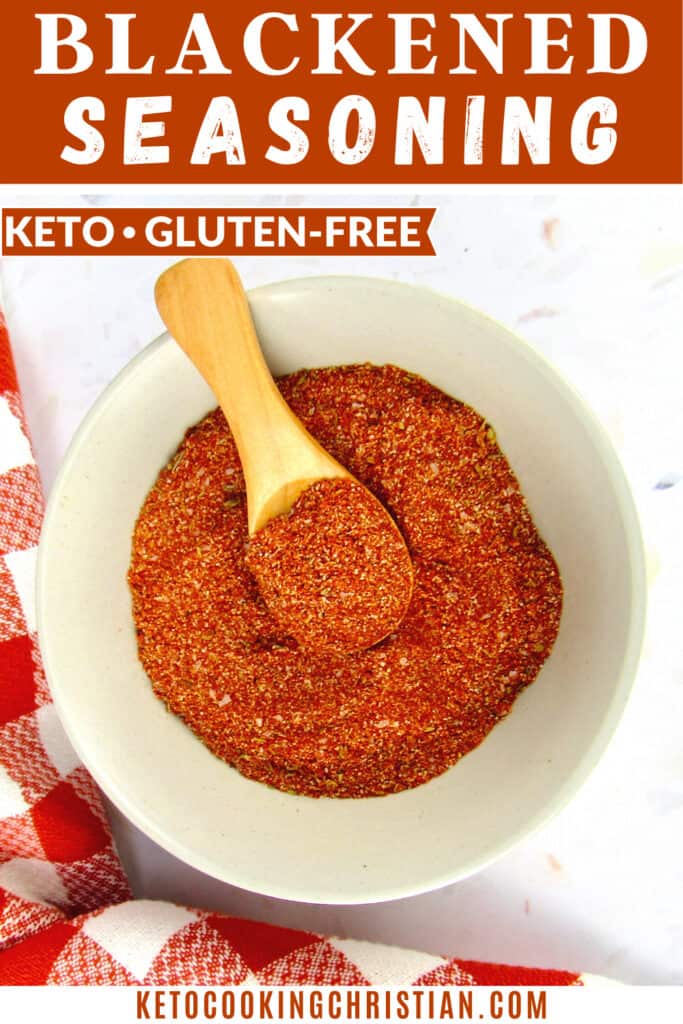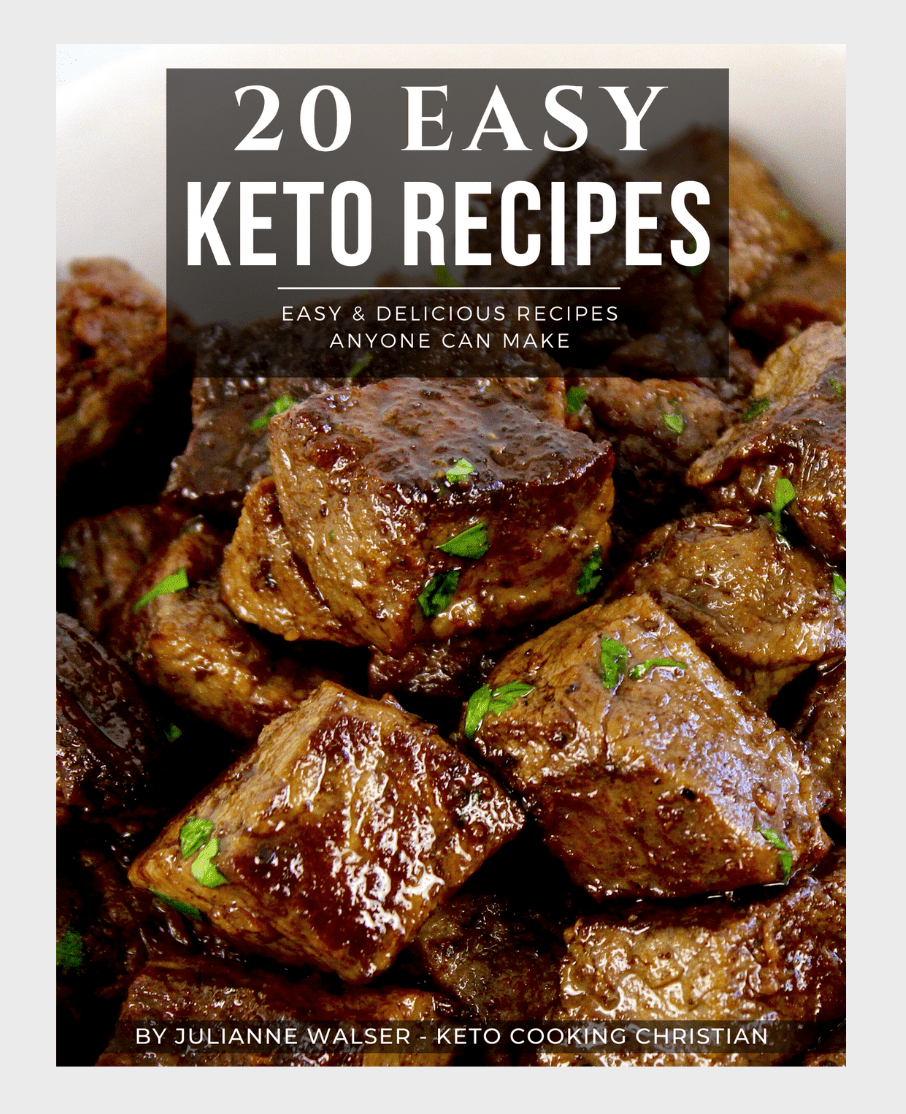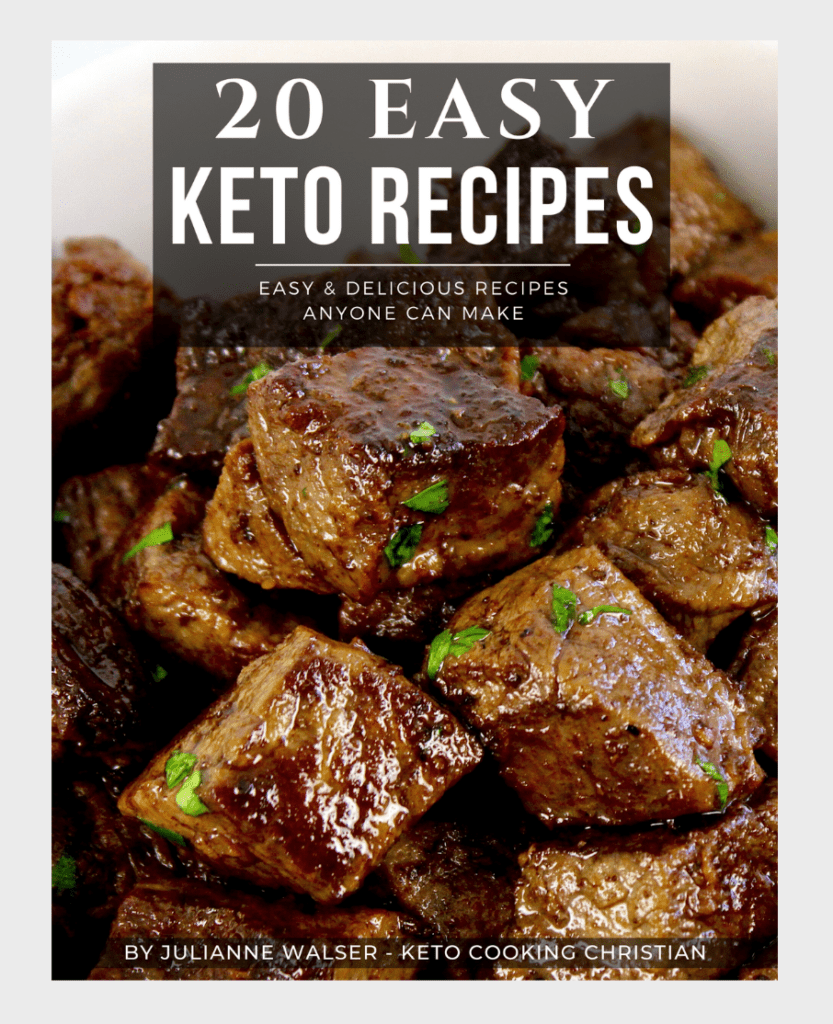 FREE 20 EASY KETO RECIPES EBOOK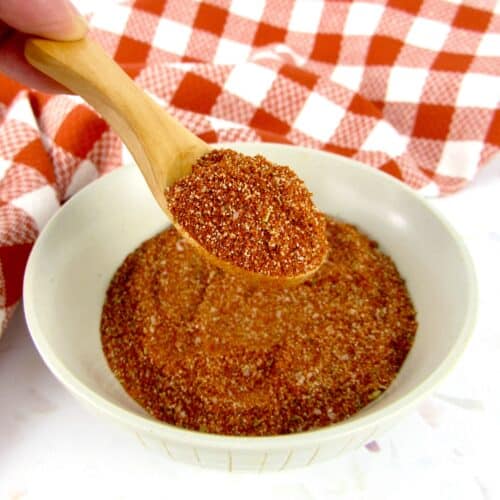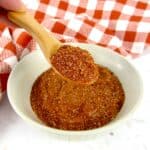 Homemade Blackened Seasoning Mix
This homemade blackened seasoning creates a wonderful spicy and smoky element to shrimp, steak and chicken that people will find simply irresistible.
Servings 16
Recipe Notes
Serving size is 2 teaspoons
Nutrition Facts
Homemade Blackened Seasoning Mix
Amount per Serving
% Daily Value*
* Percent Daily Values are based on a 2000 calorie diet.
Rate this Recipe
*Nutritional data is provided as a courtesy and is accurate to the best of my knowledge. You can verify it using the nutrition calculator of your choice. All data is based on net carbs, without sugar alcohol: Swerve, Erythritol, Monk Fruit or Allulose.
© Copyright for Keto Cooking Christian LLC. Please use the share buttons to share on social media, but please do not copy/paste the recipe.