Is Salmon Keto? Learn how salmon can play a nutritional role in your Keto journey as well as see some of the most delicious salmon recipes to add to your menu planning.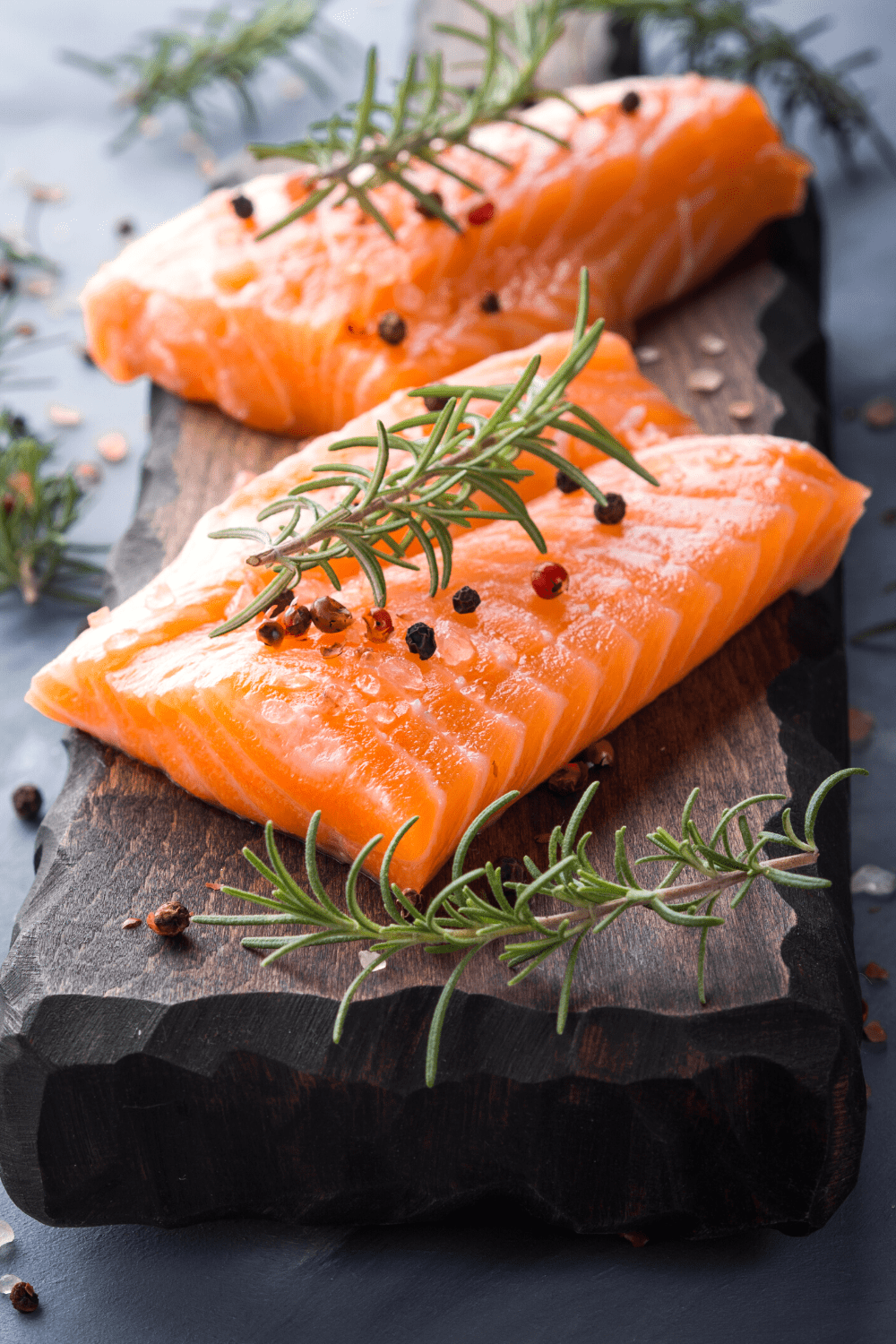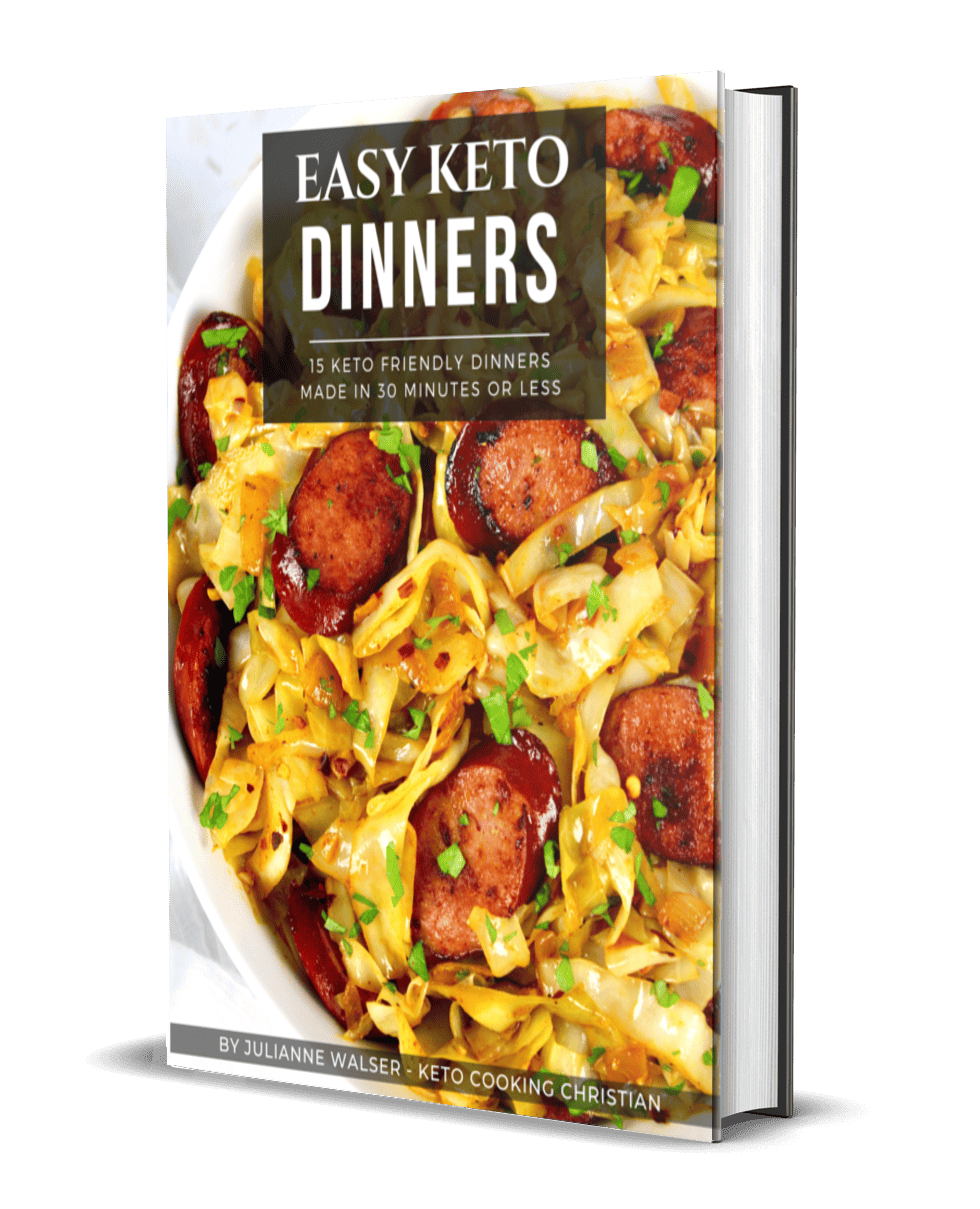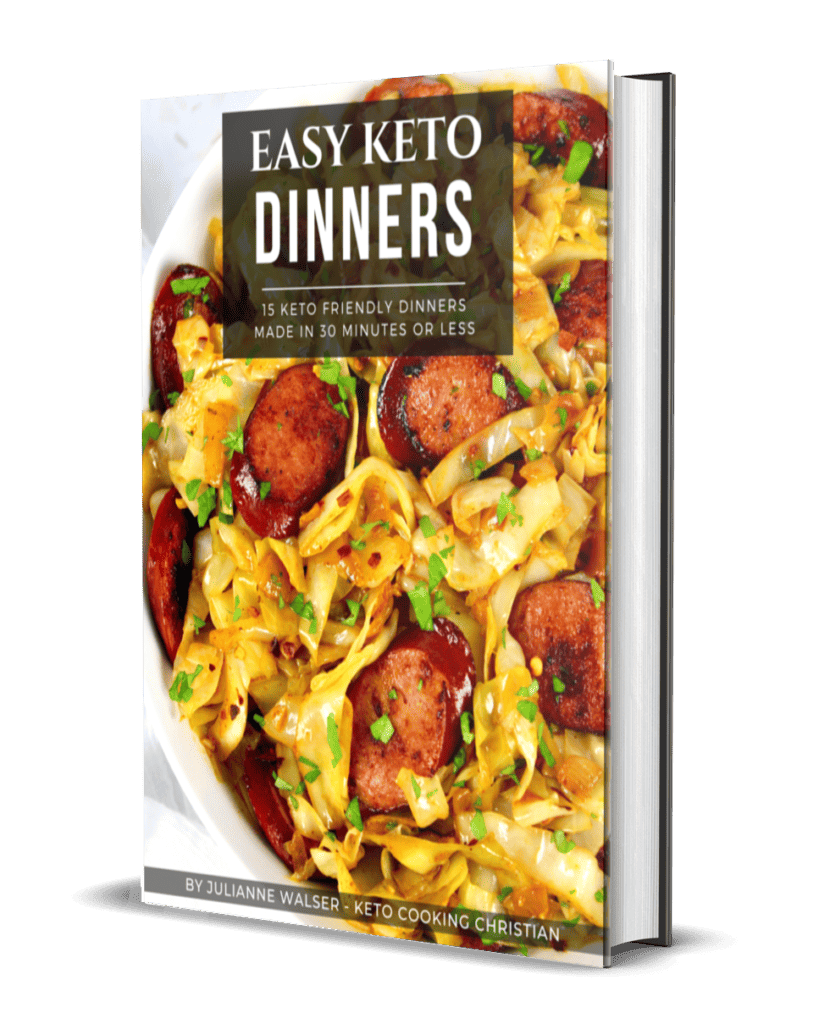 FREE EASY KETO DINNERS EBOOK
If you're just starting out on your Keto journey or maybe you're just looking for ways to add more variety to your Keto weeknight dinners, making sure that the sources of protein you prepare are good for you and will fit into your daily macros is important. With this article, we're taking a look at the nutrition in Salmon, if it's okay on Keto and some of the most delicious ways to prepare it.
Can You Eat Salmon on a Keto Diet?
When it comes to seafood on Keto, it doesn't get much better than the benefits salmon offers. But it's not just ideal for Keto, salmon is extremely nutritious and perfect for any diet.
So, if you get tired of the same ole ground beef recipes night after night, salmon is the perfect addition to your Keto weekly menu planning! Just keep in mind, in order to prevent ending up with unwanted carbs or added sugars you need to prepare and serve it with Keto-friendly seasonings, marinades and sauces.
How Many Carbs in Salmon?
Does salmon have carbs? Raw salmon is a zero carbs source of protein. If you're wondering about smoked salmon, you'll want to look at the list of ingredients because sometimes sugar or other carb-y ingredients are used to season it.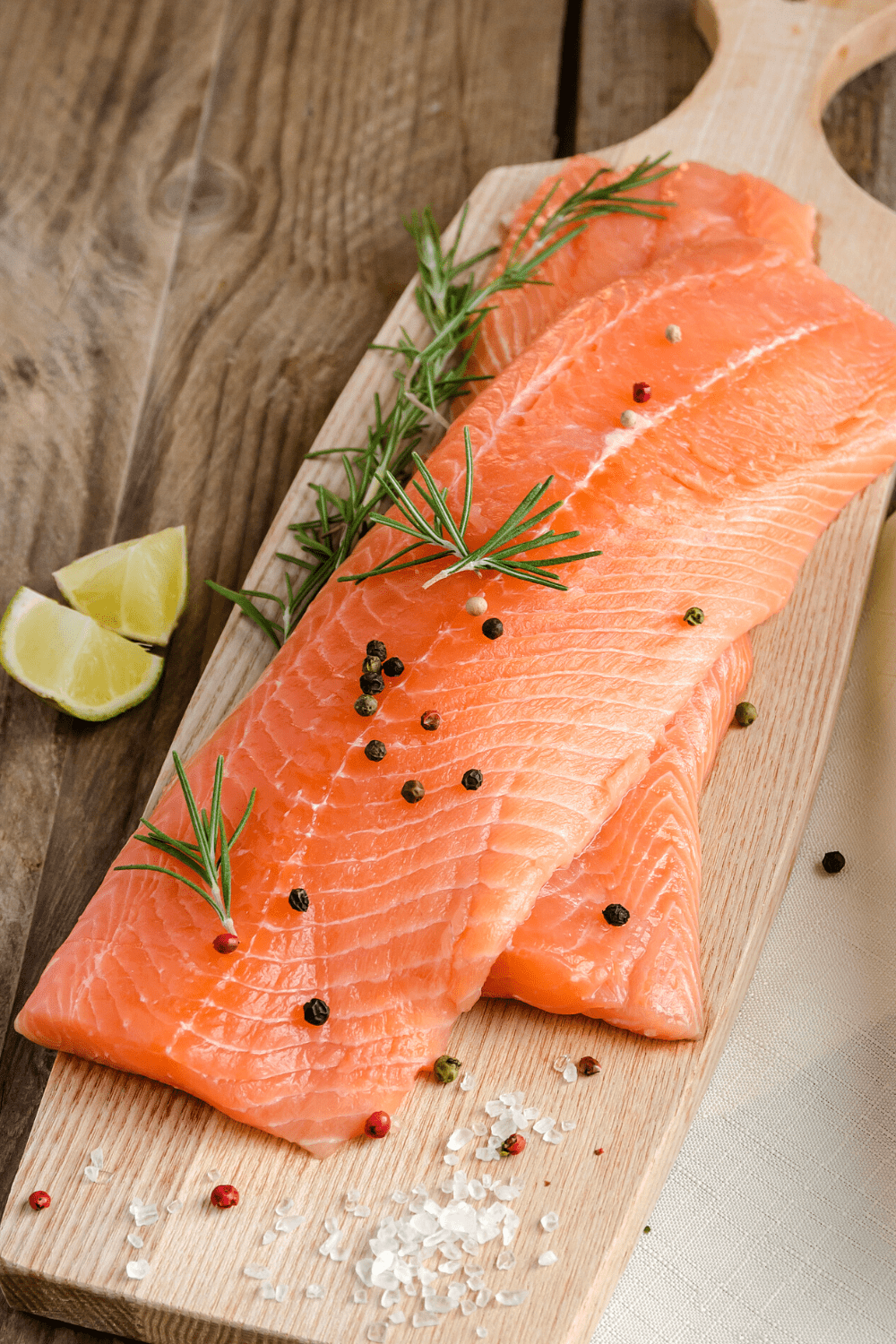 Health Benefits of Salmon
Salmon is the superfood in the seafood world hosting an impressive amount of many top vitamins and minerals, omega-3 fatty acids, Vitamin B12, Vitamin B6, Niacin and Riboflavin. There are many health benefits linked to incorporating salmon in your regular diet that you can read all about in this article on Healthline.
Salmon Nutrition
Salmon is low calorie and has no carbs making it an excellent choice for many wonderful and versatile Keto recipes. These values are for a 3.5 ounce serving of cooked salmon:
Calories: 182
Fat: 8 grams
Protein: 25 grams
Carbs: 0
Fiber: 0
Net carbs: 0
Tips for Buying Salmon
Wild caught verse farm raised, which is best? Wild caught means they are raised naturally in the ocean or fresh water and feeds off things in nature. If you have access to buy wild-caught, it's preferred over farm-raised. Farm raised salmon have a less rich flavor as wild caught because it is raised in closed areas and fed pellets made from fish meal and grains.
Is there a difference in pink salmon and sockeye? All salmon boosts a long list of health benefits, but sockeye wins out on nutrition because it contains about 25% more omega-3 than pink salmon.
When buying fresh salmon, in the grocery store, it should be moist, and the edges shouldn't be dried or curling up.
When purchasing fresh salmon, whole filet or portions, it is best to cook it on the same day for optimal freshness.
Salmon cooks quickly and the skin acts as a fatty barrier to help keep the fish moist. So. unless the recipe specifically says otherwise, leave the skin on.
Wait to season salmon until right before cooking it. Most seasoning contain salt which will draw out the moisture and leave you with dried out fish.
Overcooked will be rubbery and dry. It's done when it should still be moist but should easily flake a part with a fork. The USDA does recommend an internal temp of at least 145F to be considered safe to eat.
Best Salmon Recipes
Tender and flaky salmon filets with flavorful sun-dried tomatoes and spinach are cooked in a decadent and robust cream sauce that will have everyone asking for seconds!
This delicious baked salmon is smothered in a fresh, creamy dill sauce. It's a decadent and yet super easy Keto recipe that's full of flavor!
Savory herbed Baked Salmon with Asparagus is an incredibly easy sheet pan recipe. Made with simple healthy ingredients, it's a hearty and delicious meal the whole family will love!
Sugar free maple syrup comes together with lime and garlic basted over tender salmon filets making the best Maple Glazed Salmon recipe you've ever tasted!
This tender and juicy air fryer salmon is seasoned with a sweet and tangy glaze and baked to perfection. With a handful of ingredients, you can have a healthy dinner in less than 30 minutes!
Looking for a quick and easy weeknight dinner? This super tasty Baked Salmon in Foil is ready in under 30 minutes and makes clean up a cinch!
Savory spicy and smoky blackened seasoning with tender salmon filets is the perfect low carb dinner you can have on the table in under 20 minutes!
All the wonderful flavors of spinach artichoke dip are added to perfectly pan seared salmon filets to create a delectable meal in under 25 minutes.
Fresh seared salmon served with a colorful and tasty avocado salsa over the top! An easy Low Carb weeknight dinner that can be made in under 20 minutes!
Seared salmon in a lemon piccata sauce with capers and sautéed fresh spinach, all made in one skillet!
This quick and easy Low Carb appetizer is elegant and tasty! These are perfect to serve at your next special occasion party or holiday dinner.
Salmon cakes get a flavorful kick of spice with homemade Bang Bang sauce added to the mix!
More Keto Articles