Sweet, juicy, and bursting with goodness, blueberries are loved by everyone. If you've ever wondered if blueberries are Keto, this article covers everything you need to know, including some of the very best Keto blueberry recipes.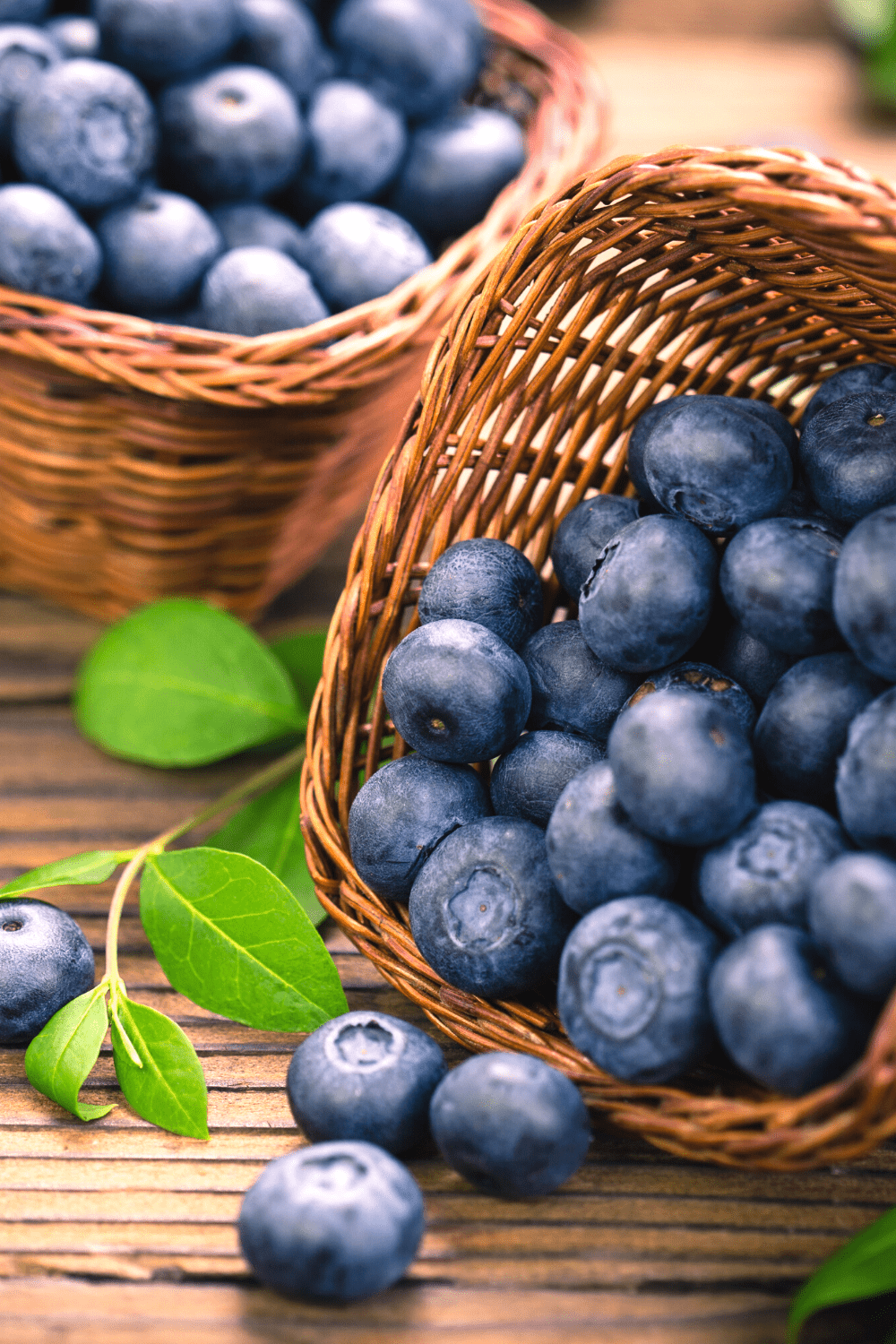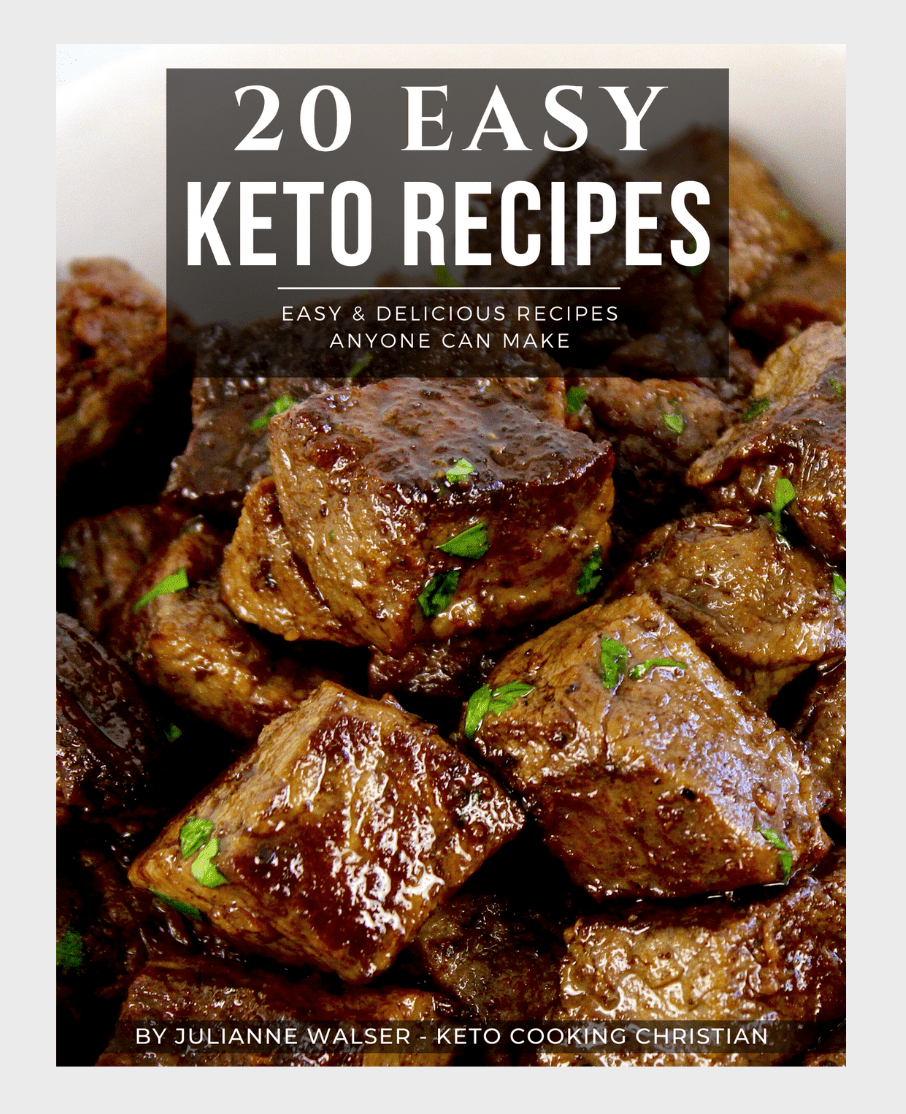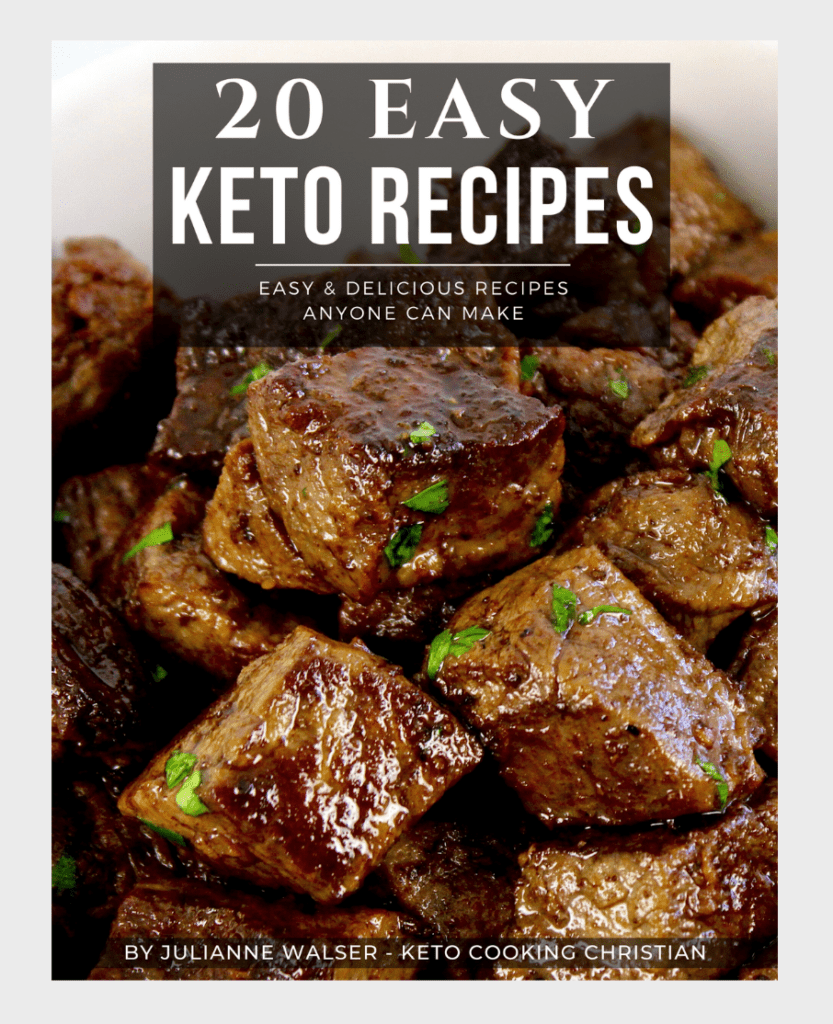 FREE 20 EASY KETO RECIPES EBOOK
When you first began your Keto journey, you may have been told to that you have to avoid fruit. That is simply not true. After you read this article, you will understand why it's a great idea to add blueberries to your low carb diet. And I think when you see the delicious recipes below, you'll have plenty of new inspiration!
Can You Eat Blueberries on a Keto Diet?
When it comes to eating fruit, it doesn't get much sweeter and tastier than fresh and delicious blueberries. Whether you put them in smoothies, use them in desserts for just eat a few as a snack, they're an excellent low carb and very healthy choice for Keto or any type of diet. In fact, blueberries are considered one of the top superfoods you can eat!
How Many Carbs in Blueberries?
So, let talk about carbs. For a ½ cup serving of blueberries, there are about 11 grams of total carbohydrates with 2 grams of fiber, bringing the net carbs to about 9 grams. This makes them a good choice for people on the Keto diet, especially when serving sizes are divided out in recipes.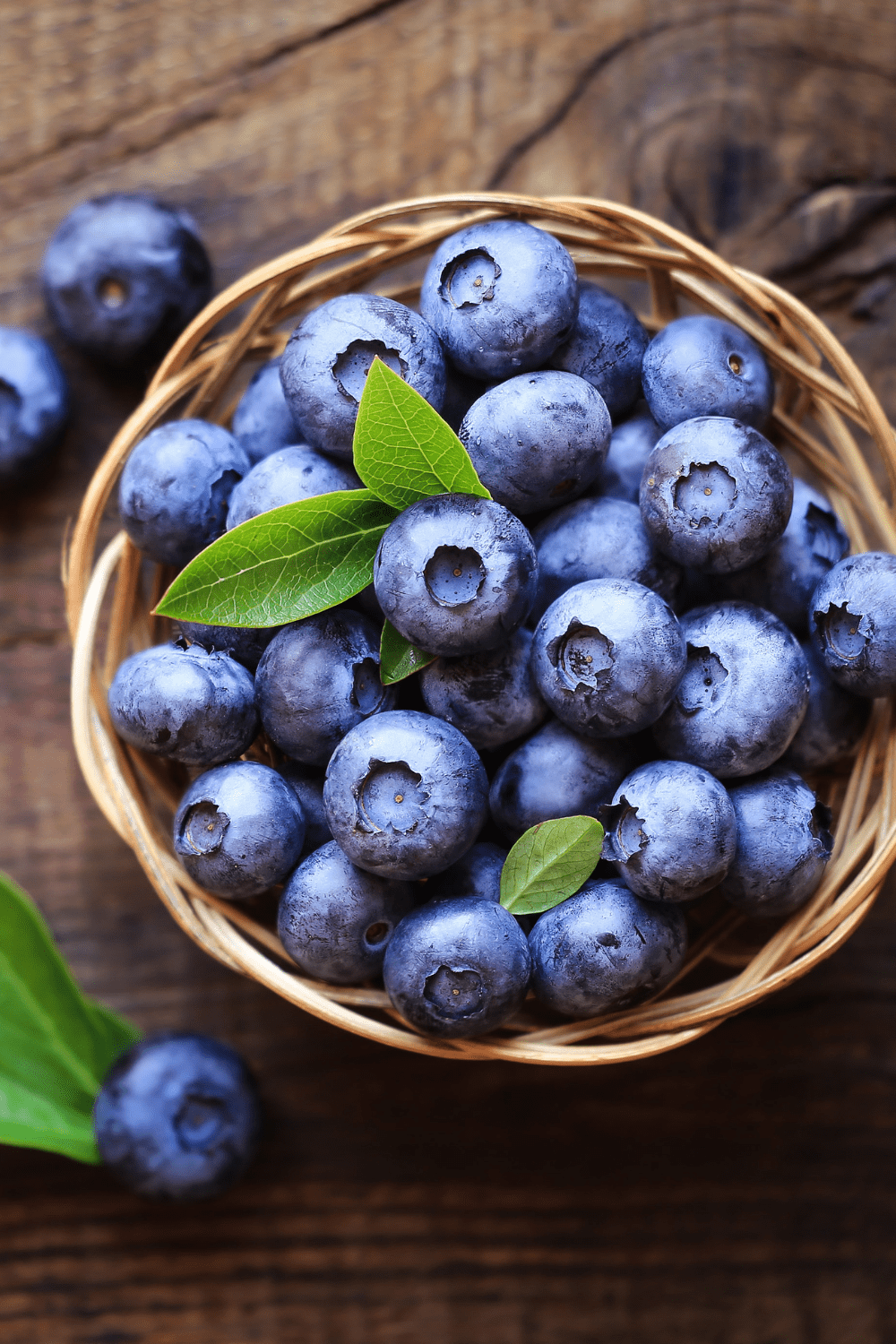 Health Benefits of Blueberries
Blueberries are a superstar in the fruit world hosting impressive amounts of many top vitamins and minerals, like fiber, potassium, vitamin C, and antioxidants. These nutrients are associated with a wide array of health benefits. If you'd like to read up on ways they can benefit your health, check out this article on healthline.
Blueberries Nutrition
Blueberries are low calorie, nutrient dense and are low carb making them an excellent choice for many wonderful and versatile Keto recipes. These values are for a ½ cup serving of fresh blueberries:
Calories: 42
Fat: 0
Protein: 1 gram
Carbs: 11
Fiber: 2 grams
Net carbs: 9 carbs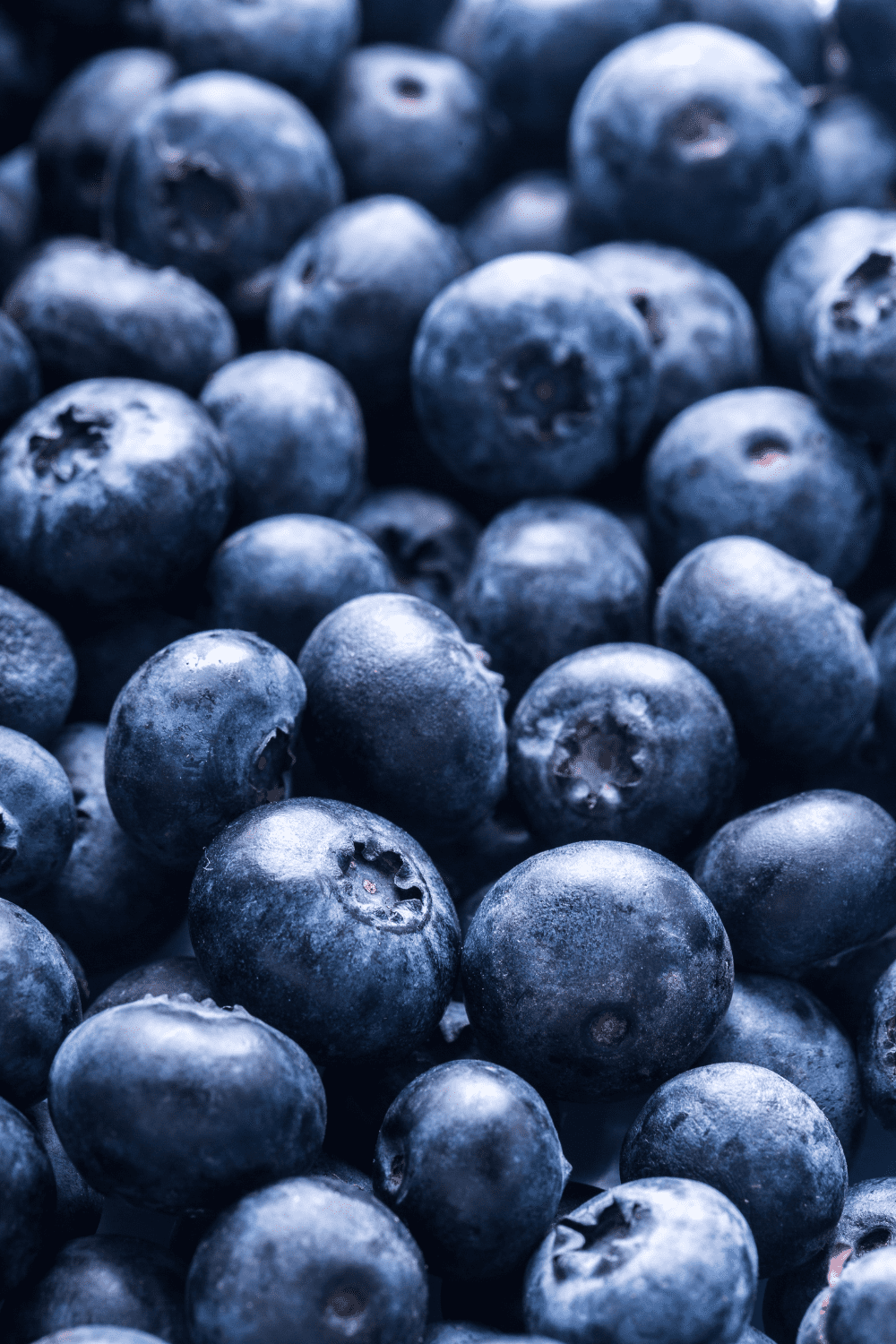 Tips for Buying Blueberries
Look for plump and firm berries that are a dark indigo color with a silvery white frost. Avoid the ones with a red or green spots, which means they are underripe.
When they're packaged in a carton, check to make sure there are no juice stains on the bottom of the carton, because that means some have been mashed or rotted.
Do not wash them until you're ready to eat them. The excess moisture can cause them to spoil prematurely.
You can refrigerate fresh blueberries for up to 1 week. Make sure you check the carton periodically for any that are moldy.
To freeze blueberries, wash and dry them well. Place them in a single layer on a baking pan. Freeze until hard, then transfer to freezer bags. Store frozen blueberries for up to 1 year.
Best Keto Blueberry Recipes
These Keto Blueberry Lemon Scones are such a quick and easy treat to make! They are perfect to serve with a cup of coffee or tea for breakfast or brunch.
These Keto Blueberry Muffins Studded with sweet blueberries and a hint of lemon zest, are the BEST Keto muffins you'll ever try! Perfect for a delicious on the go breakfast.
A delicious sauce made from sweet and juicy blueberries take center stage in making these heavenly little no bake cheesecake fat bombs!
Sweet and creamy cheesecake bars with a swirl of decadent blueberry sauce makes the perfect Keto dessert! These blueberry cheesecake bars are a delicious treat that your whole family will love.
This sweet blueberry sauce is Keto friendly and has no added sugar. It's perfect to serve over waffles, pancakes or cheesecake!
A moist and delicious coffee cake loaf baked with fresh blueberries and a cinnamon streusel crumb topping!
A mix of blackberries, blueberries and raspberries baked with a cinnamon streusel like crumble topping!
More Keto Articles