Beautiful scarlet red with a signature sweet-tangy flavor, raspberries are a delicious way to add a pop of freshness to many recipes. But are raspberries Keto? This article answers that question and shares with you some incredible recipes that use them.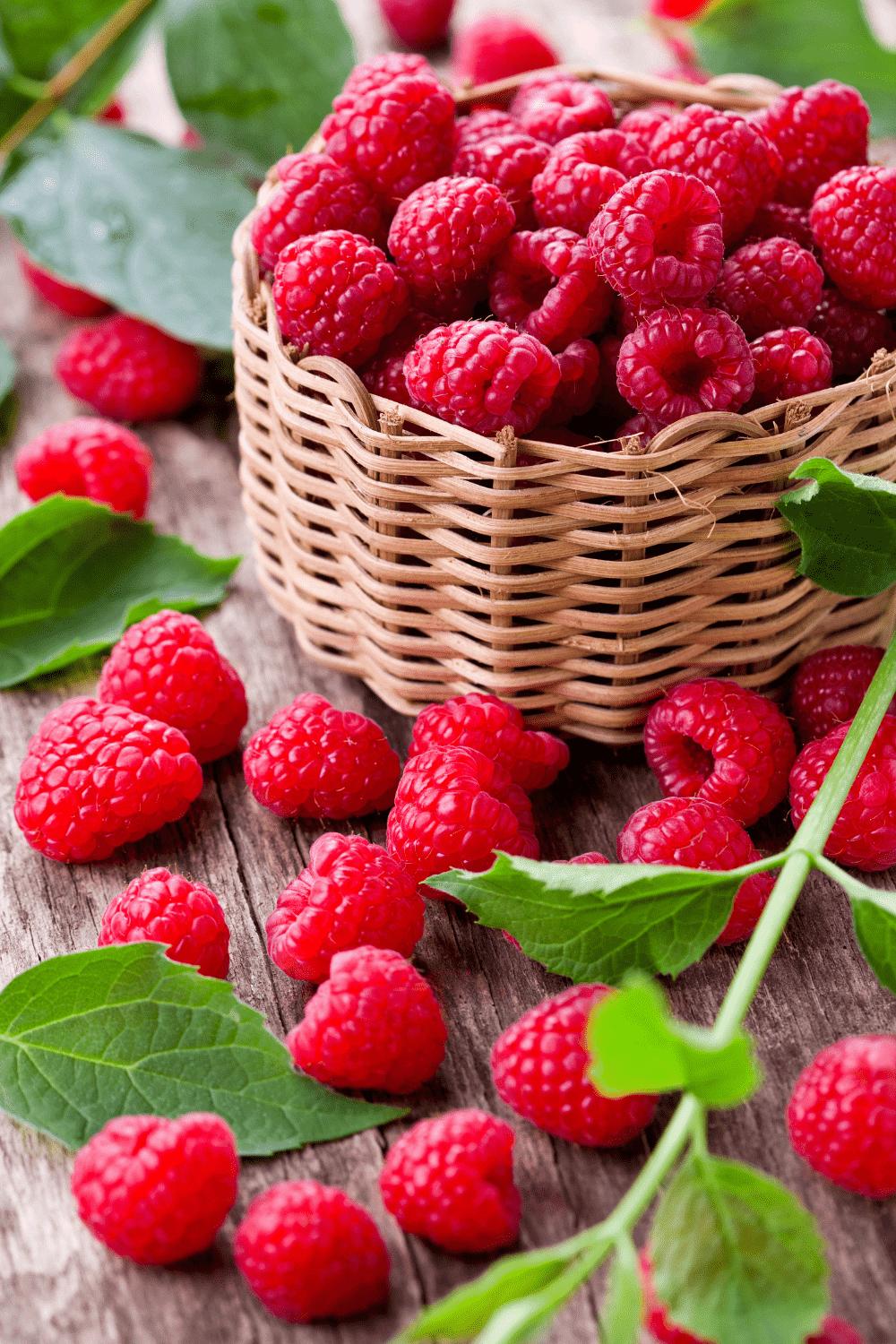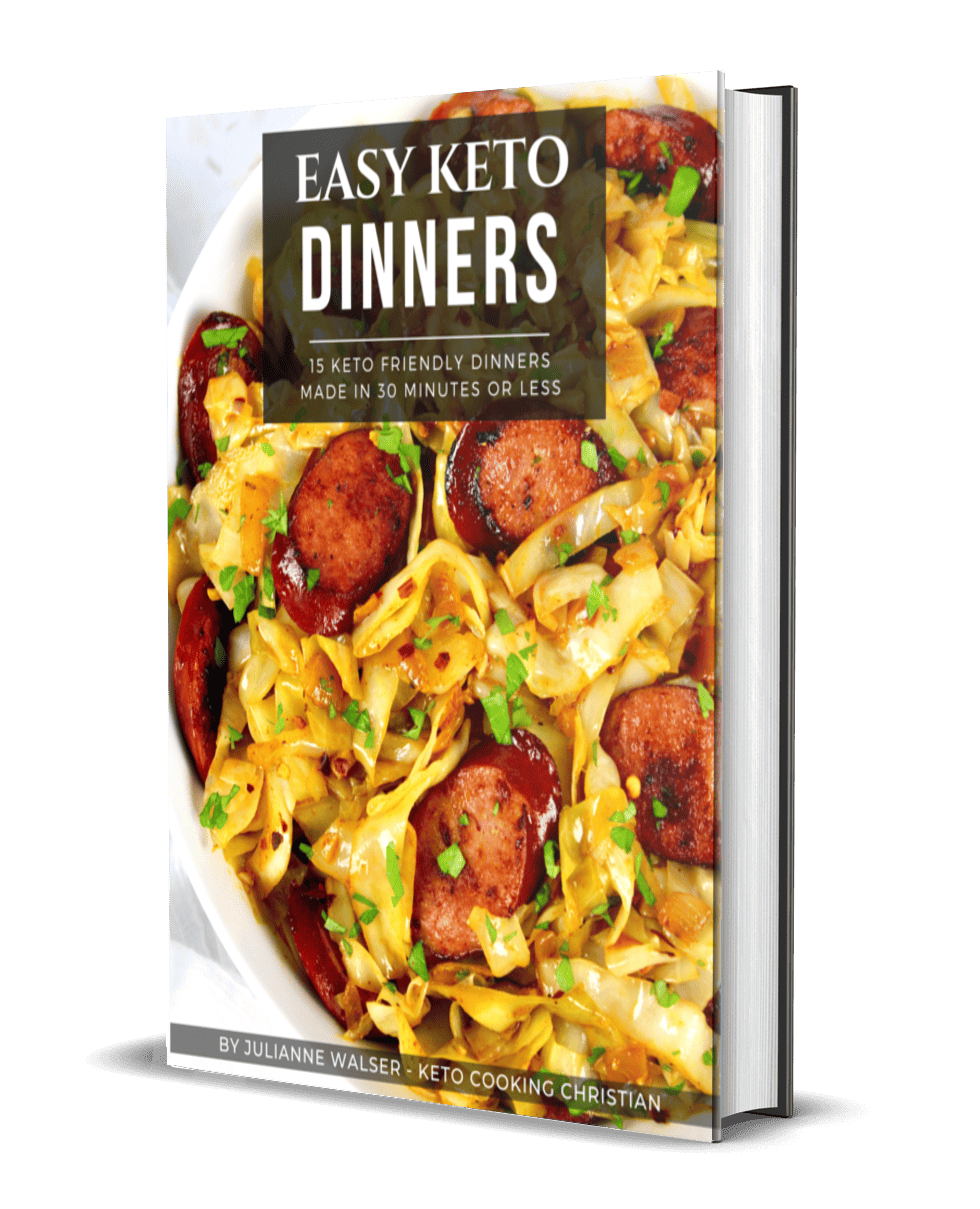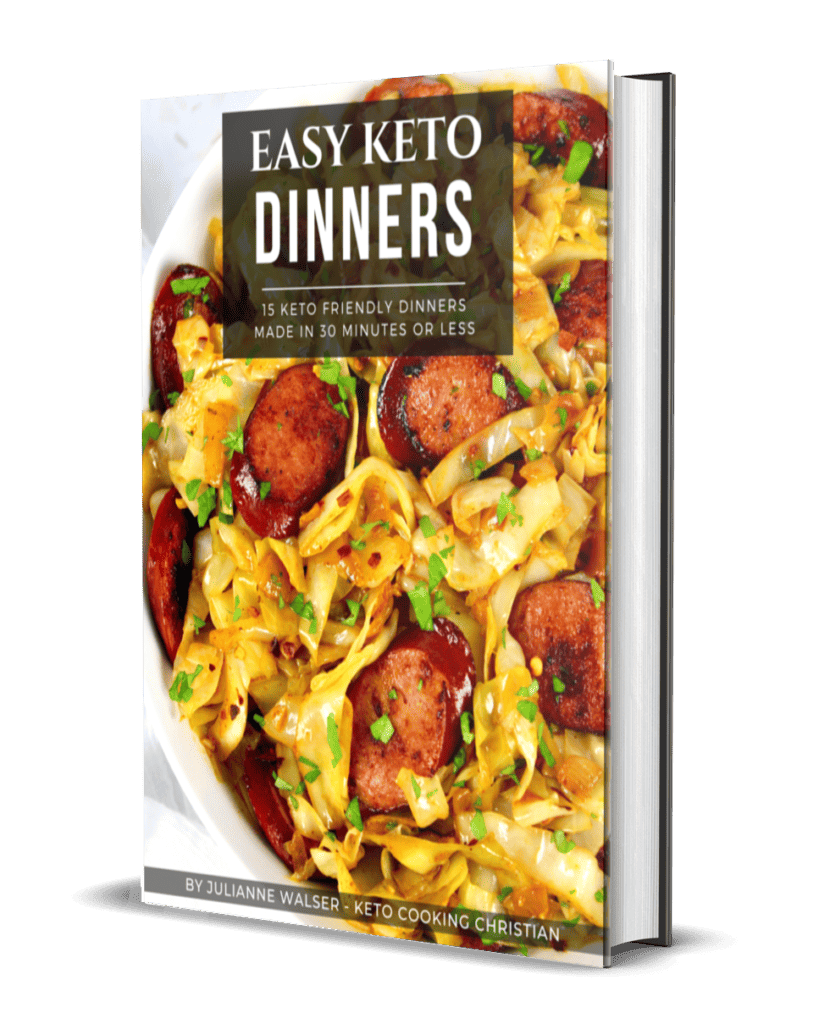 FREE EASY KETO DINNERS EBOOK
As you know, most fruits contain natural sugar, which is why you will often hear fruit referred to as nature's candy. While that natural sugar can also mean there are too many carbs for those on a Keto diet, is that the case with raspberries? After you read this article, you'll understand why raspberries are an excellent choice for any low carb diet.
Can You Eat Raspberries on a Keto Diet?
When it comes to eating Keto-friendly fruit, fresh and juicy raspberries are at the top of the list. Whether you bake them in desserts, use them to make sauces or salad dressings or just grab a handful for a healthy snack, raspberries are an excellent low carb and very healthy choice for Keto or any type of diet.
How Many Carbs in Raspberries?
For a ½ cup serving of raspberries berries, there are about 7 grams of total carbohydrates with 4 grams of fiber, bringing the net carbs to about 3 grams. This makes them an awesome choice for people on the Keto diet.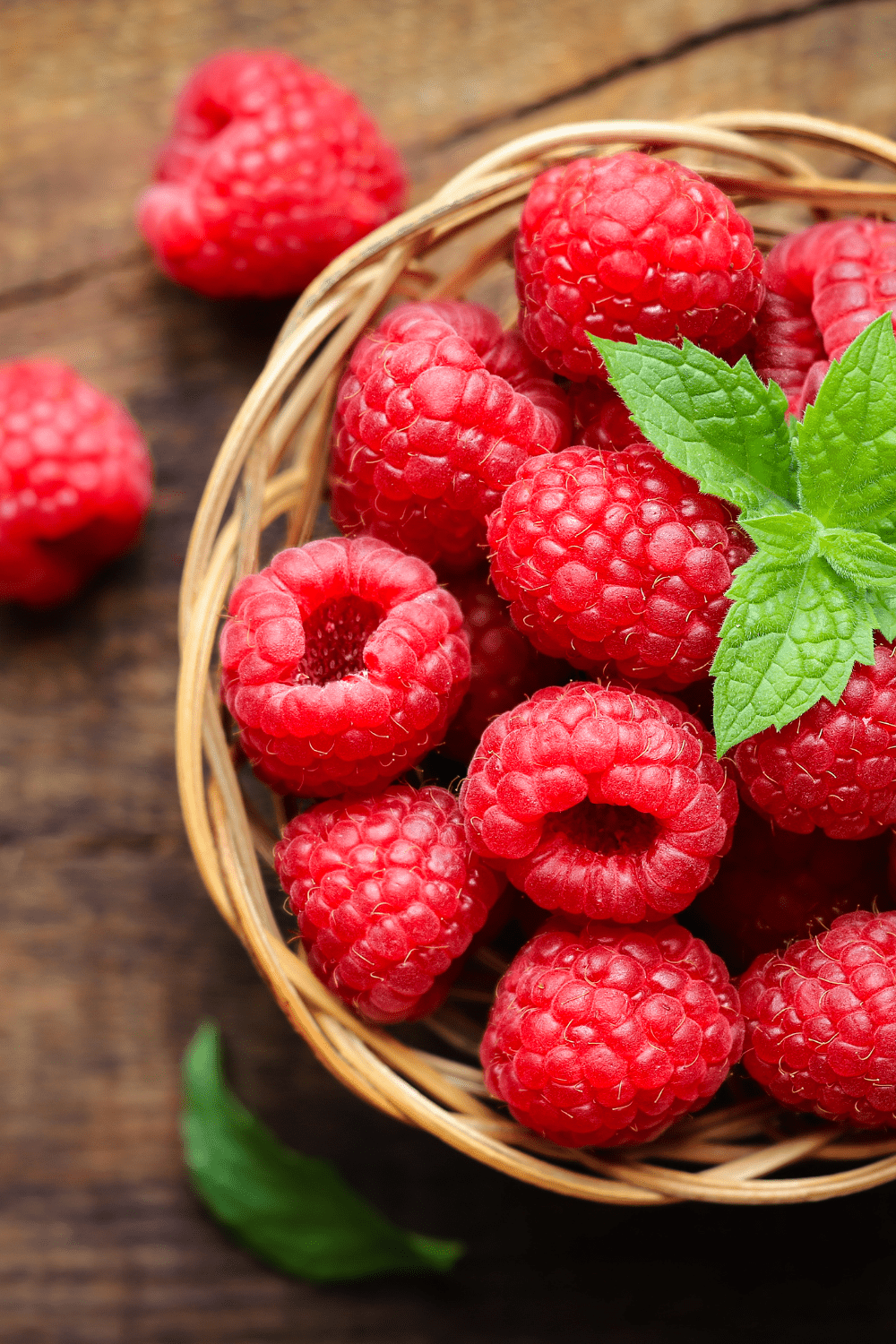 Health Benefits of Raspberries
Raspberries are a superstar in the fruit world, hosting impressive amounts of many top vitamins and minerals, like fiber, potassium, vitamin C, and antioxidants. These nutrients are associated with a wide array of health benefits. If you'd like to read up on ways they can benefit your health, check out this article on Healthline.
Raspberries Nutrition
Raspberries are low calorie, nutrient dense and have one of the lowest amounts of carbs of many other types of fruit. This makes them an excellent choice for wonderful and versatile Keto recipes. These values are for a ½ cup serving of fresh raspberries:
Calories: 32
Fat: 0
Protein: 1 gram
Carbs: 7 grams
Fiber: 4 grams
Net carbs: 3 grams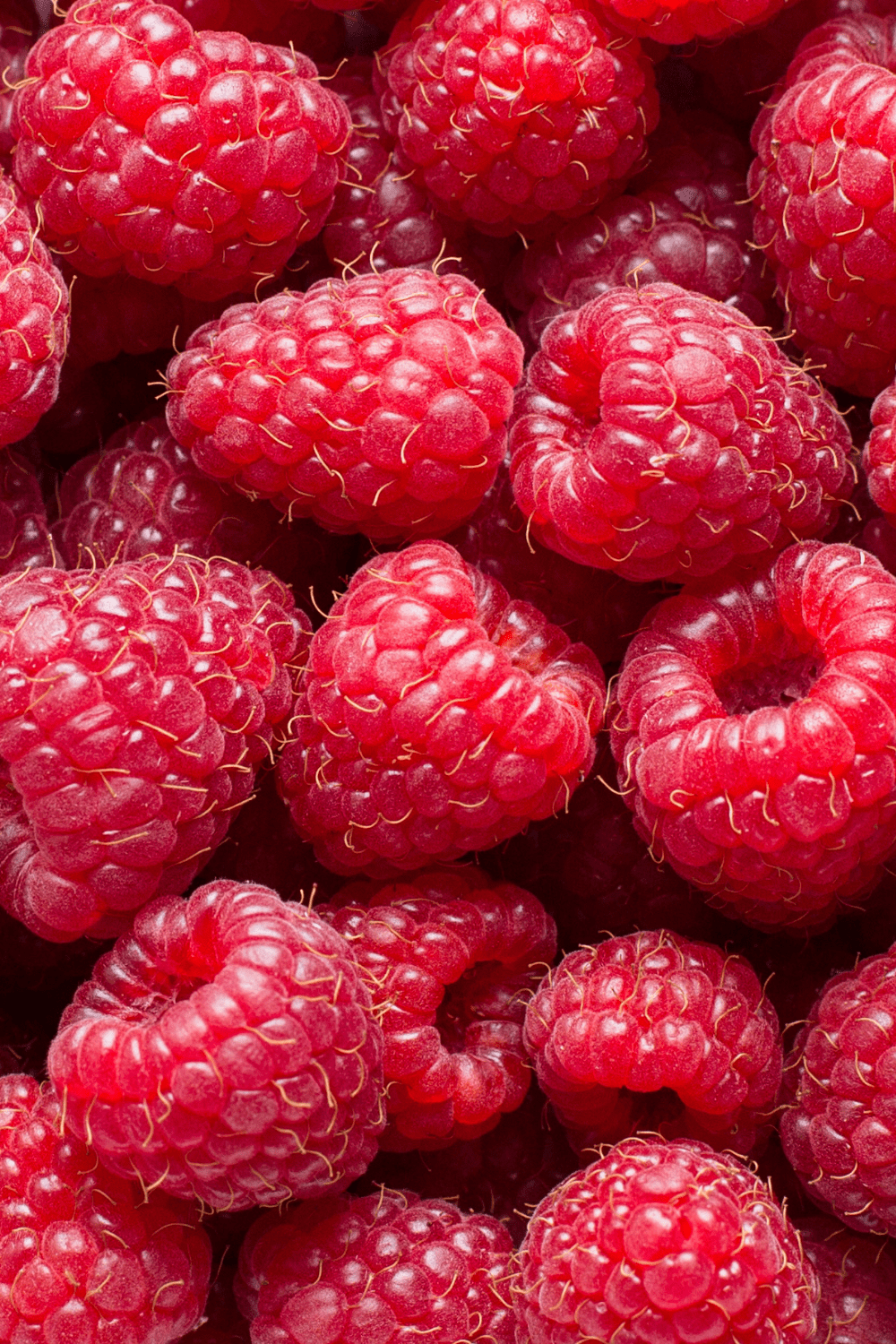 Tips for Buying Raspberries
Buying and storing raspberries, ensuring they stay fresh for as long as possible can be tricky since they're very delicate berries. Here are a few tips that will help you get the most time out of your fresh raspberries:
Color: Raspberries should be evenly colored and have a soft glossy look to them.
Texture: Raspberries should feel fairly firm. Because berries don't ripen once they've been picked, like apples or bananas, you'll want to look for signs that the berries have started shriveling or have become mushy.
Wait to wash: The naturally formed holes in the center of raspberries will trap water when they're washed. Trapped water can make them begin to deteriorate. So, you'll want to wait to wash them until you're ready to use them.
Store dry: Raspberries usually come in carton that have holes in them. This allows the berries to breathe. It's best to keep them stored in that carton or in an open bowl in the crisper of your fridge. Sealed bags cause moisture to build up and can cause your berries to ruin quickly.
Best Keto Raspberry Recipes
This smooth and creamy Keto White Chocolate and Raspberry Cheesecake with a decadent no-bake filling, sweet raspberry swirl and a buttery gluten-free crust makes a beautiful presentation!
What could possibly be any better than the refreshing flavors of sweet and creamy raspberry ice cream? And this Keto no-churn recipe couldn't be easier to make.
This quick and easy homemade sugar-free jam is made with fresh raspberries and just a handful of ingredients. It's perfect to slather on your favorite Keto friendly bread and more!
White chocolate mousse and sugar free raspberry sauce go hand in hand to create an easy to make, but deliciously decadent layered Keto dessert.
It's super easy to make your own salad dressing! This sweet and tangy raspberry vinaigrette is fresh and delicious and takes only 5 minutes to make!
The bright and smoky flavors in this Raspberry Chipotle Sugar Free BBQ Sauce elevates your grilling to a whole new level of deliciousness!
These mini cheesecakes are decadent and incredibly easy to make! A wonderful treat with homemade Raspberry Sauce and a little bit of whipped cream on top!
A rich and decadent chocolate tart with a hint of sweet raspberry flavor in a no-bake gluten free crust makes the perfect low carb dessert.
A sweet and very easy to make raspberry sauce to pour over pancakes, ice cream or cheesecake!
More Keto Articles