If you're following Keto or other low carb diet, knowing how to make cauliflower rice will be a total game changer. Learn how to make fresh cauliflower rice to use as a low carb substitute for rice, in casseroles or even served it as a tasty and healthy side dish.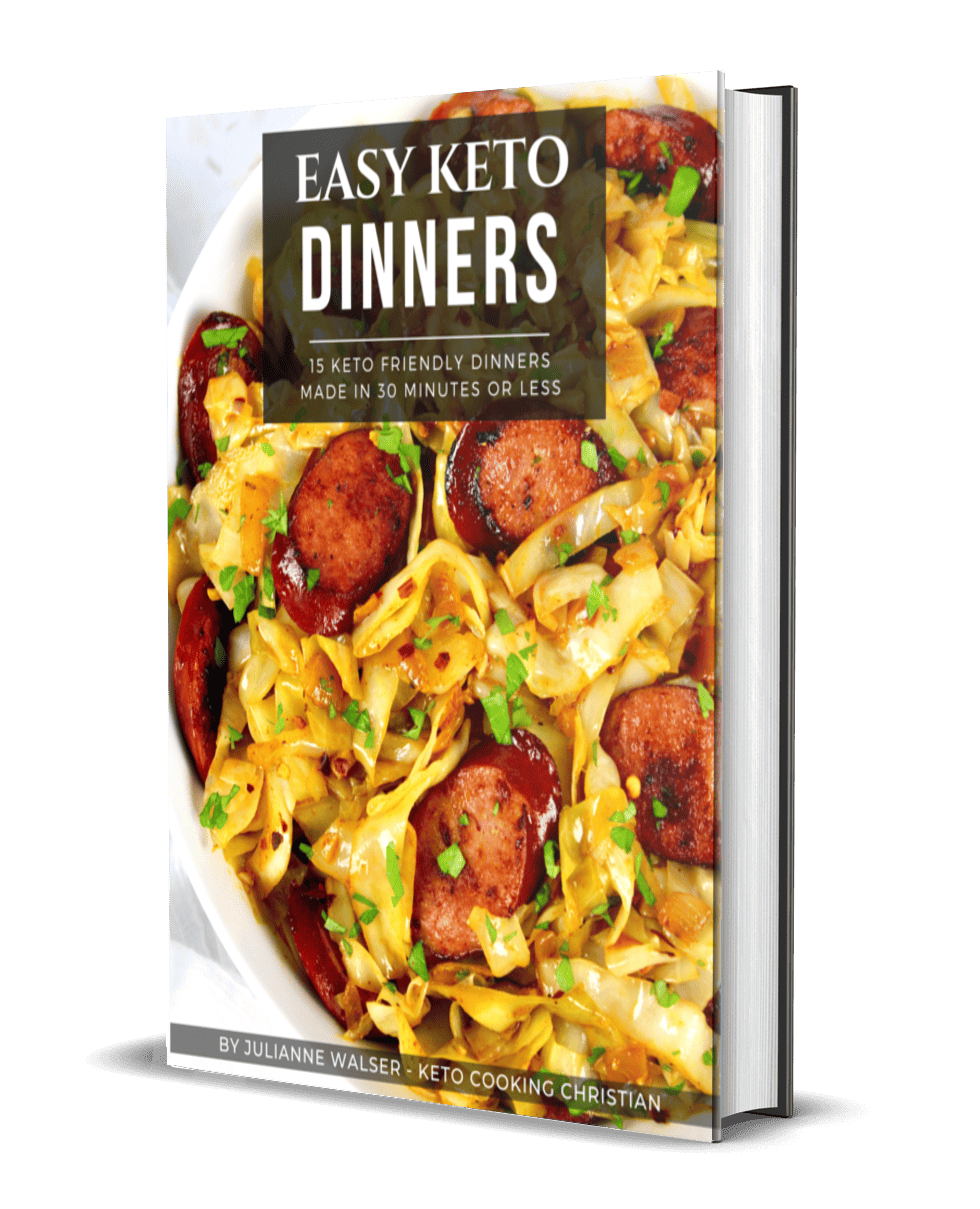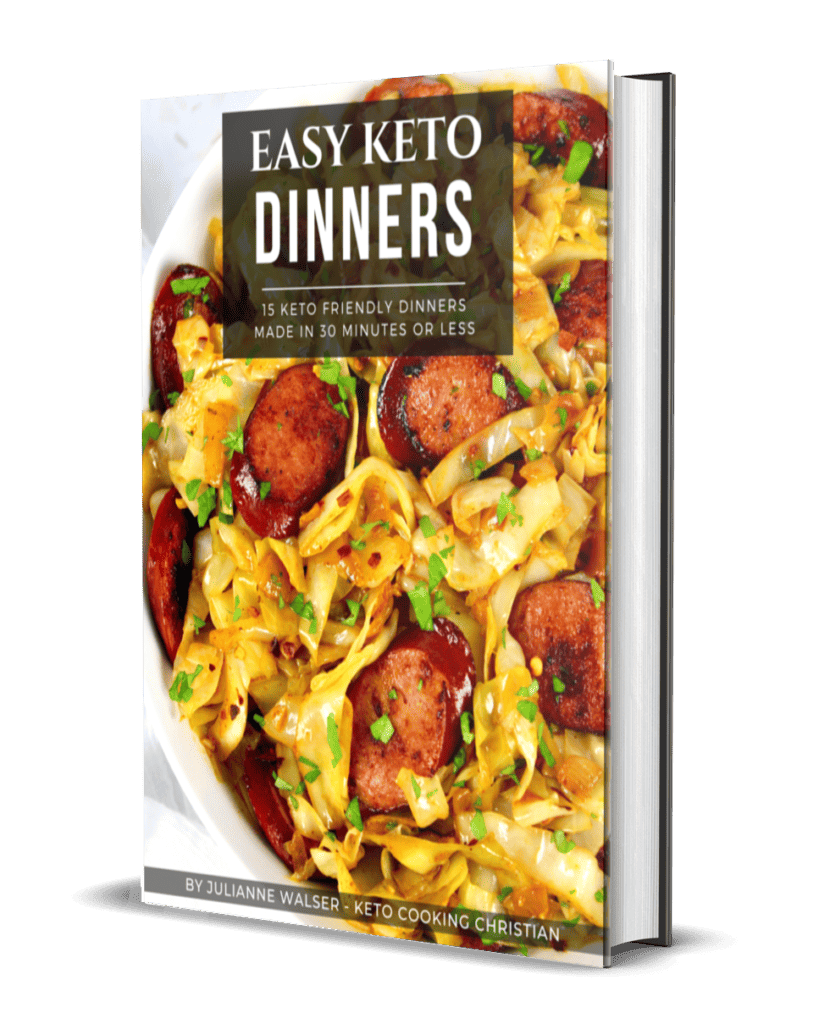 FREE EASY KETO DINNERS EBOOK
Jump to:
Without a doubt, cauliflower is a superhero of many Keto and low carb recipes. From roasted cauliflower to air fried cauliflower, to even making wonderful cauliflower "potato" salad and casseroles with it, cauliflower is the most popular of all vegetables in the low carb world.
If you're a rice lover like many people, you can save a ton of carbs by using cauliflower rice in its place. Season it with your favorite herbs and spices and you'll have a super satisfying side dish that will make you forget all about regular rice.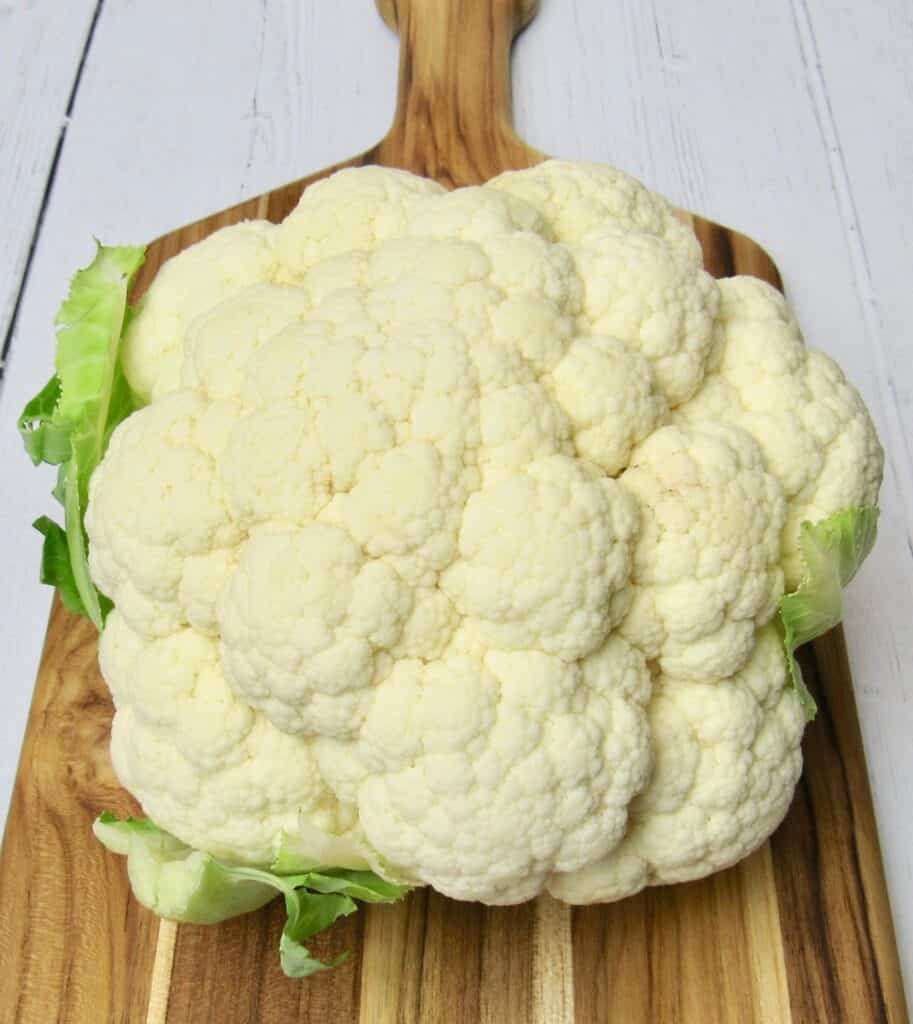 While it's easy and super convenient to buy frozen cauliflower rice, there's nothing that beats the taste and texture of freshly riced cauliflower. And it's so easy to do!
Just start with a head of cauliflower. Wash and cut the stems and leaves off.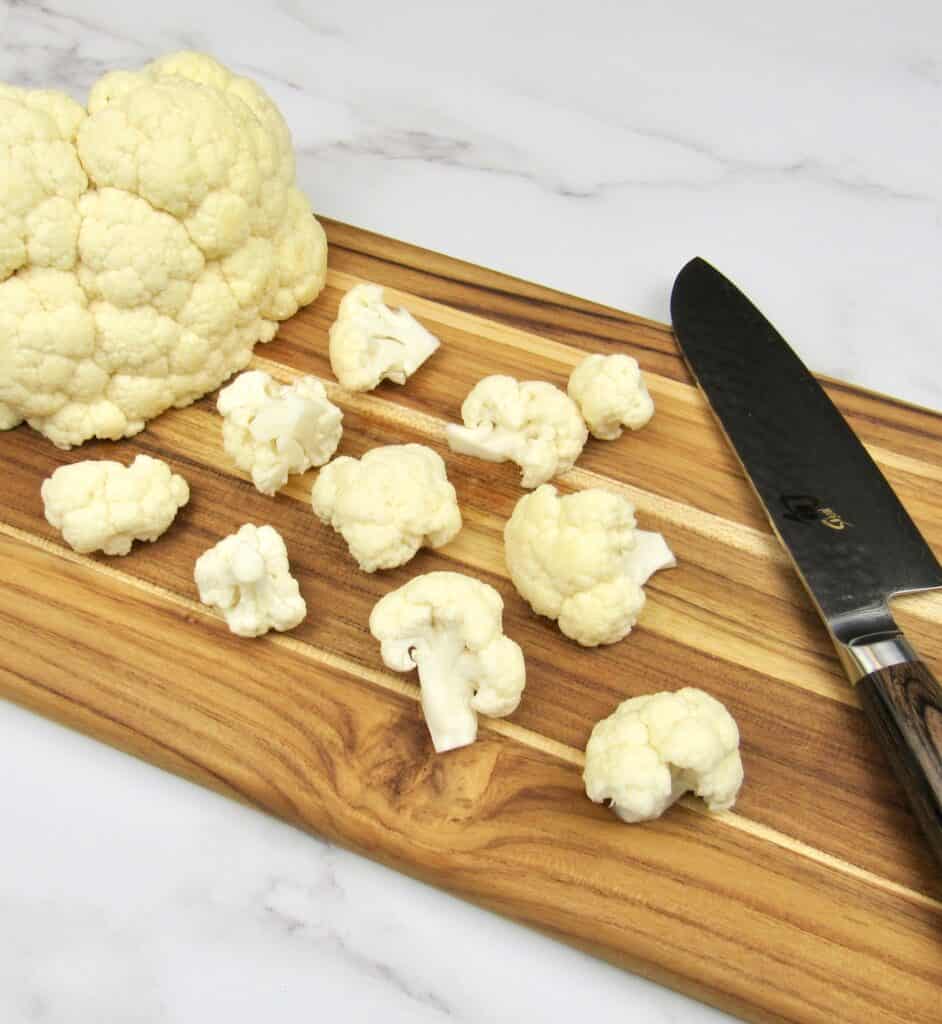 Cut into florets and place them in small batches in the bowl of your food processor.
Tip: You don't have to make tiny florets, but try to cut them into similar size pieces to help the food processor rice them up evenly.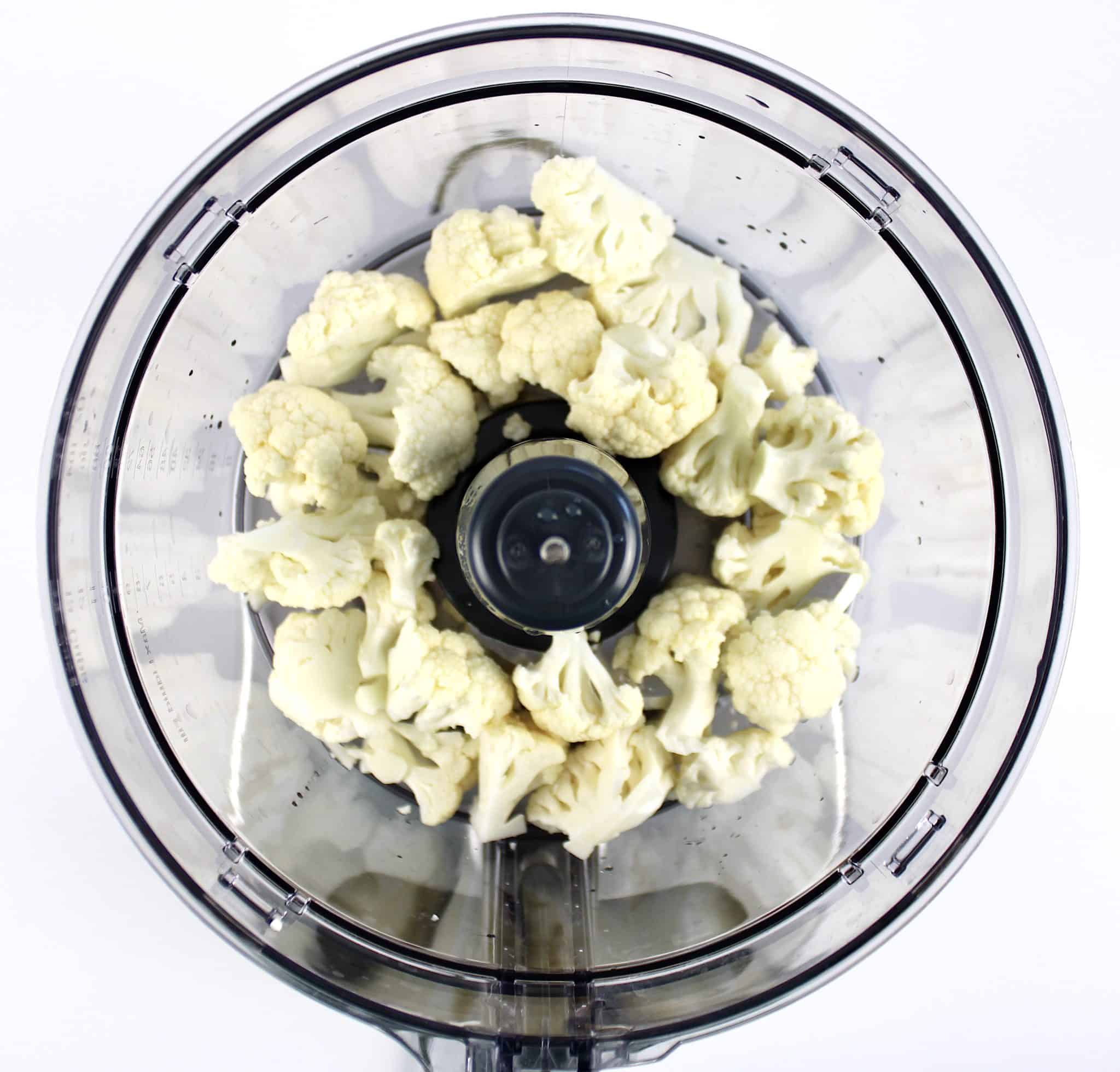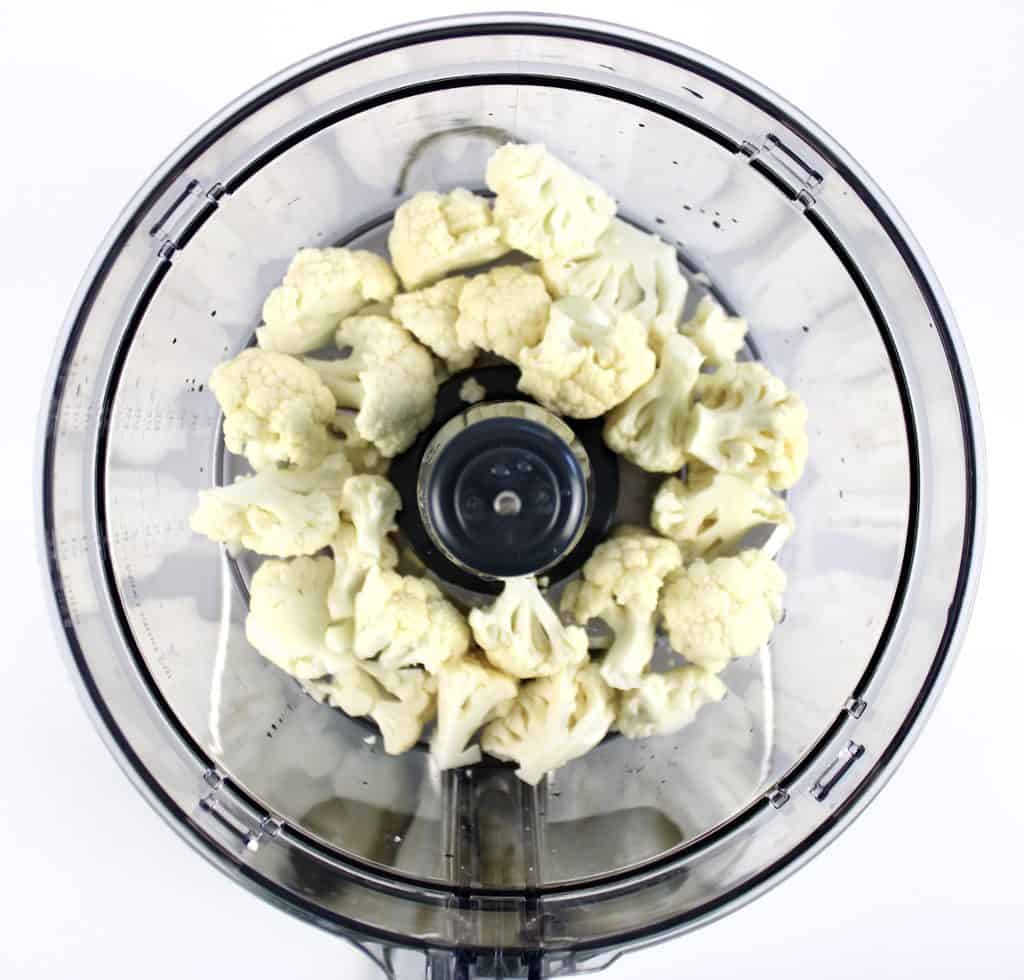 Pulse just until you have pieces that resemble the size of regular rice.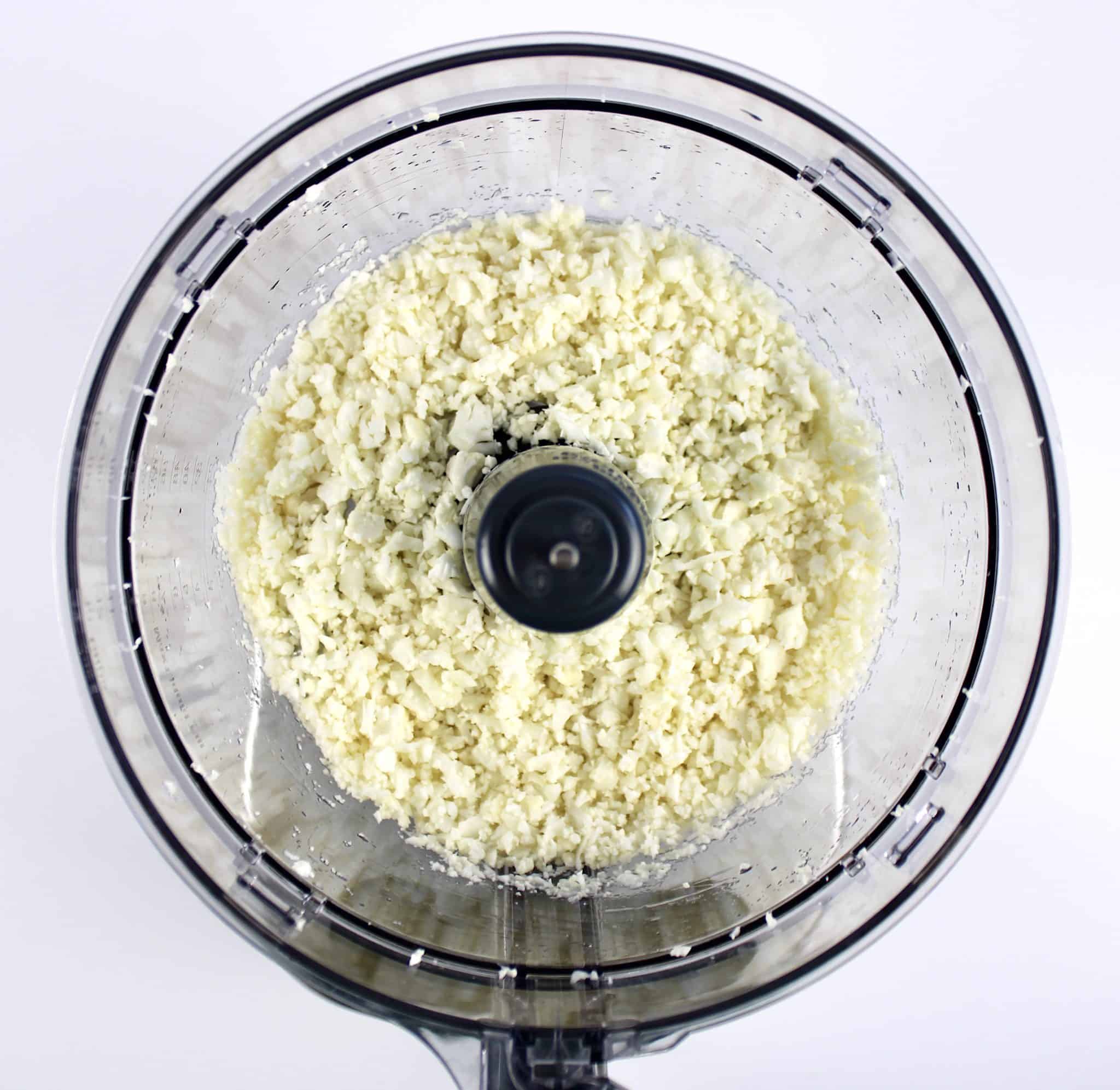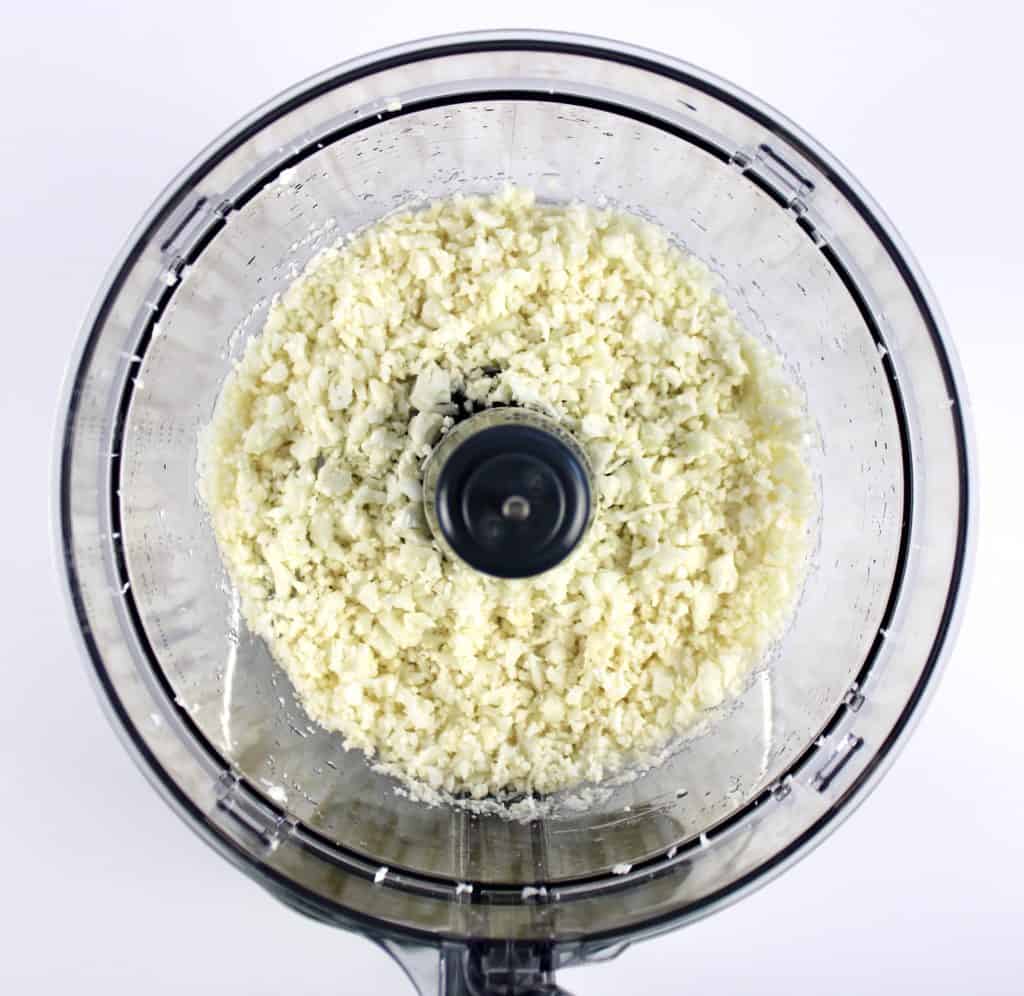 Do not overmix or they will come out too fine.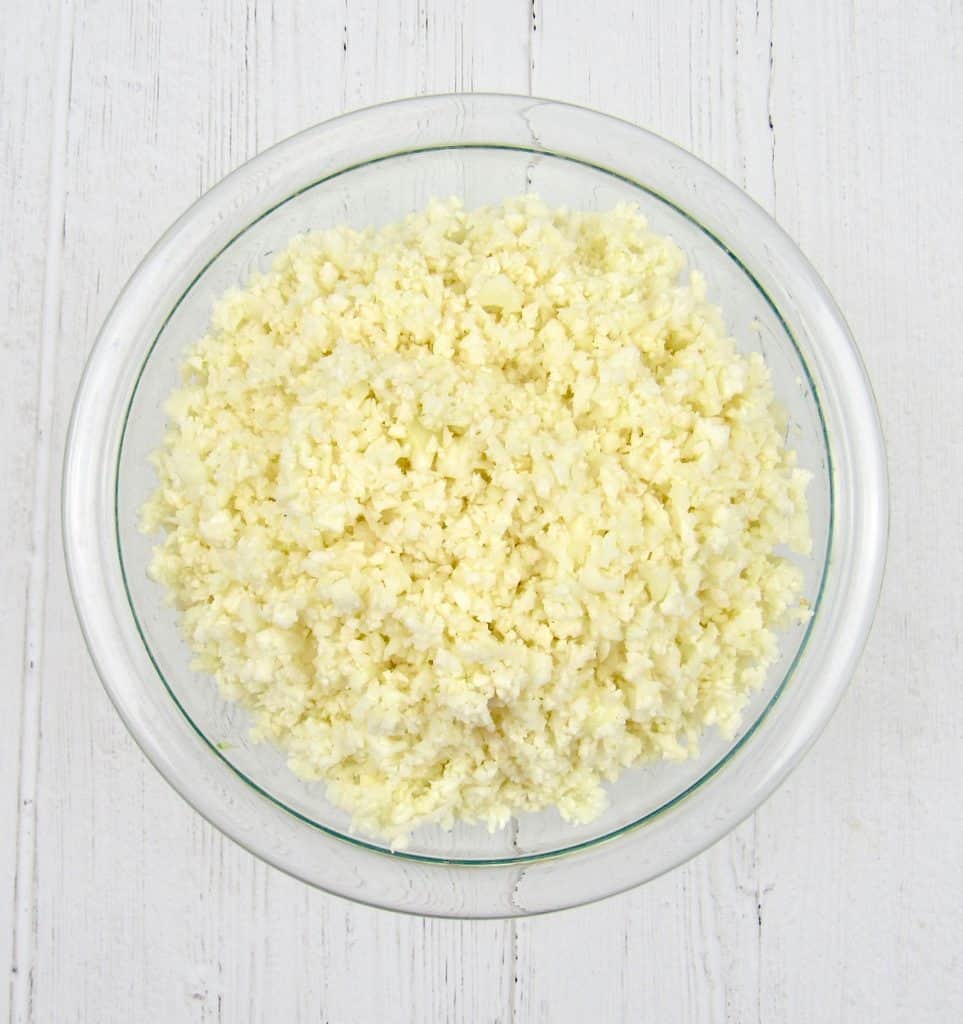 If you don't have a food processor, you can use a box grater instead.
Tip: When using a box grater, you'll want to start out with larger chunks. It just makes them easier to handle and keeps your fingers safe.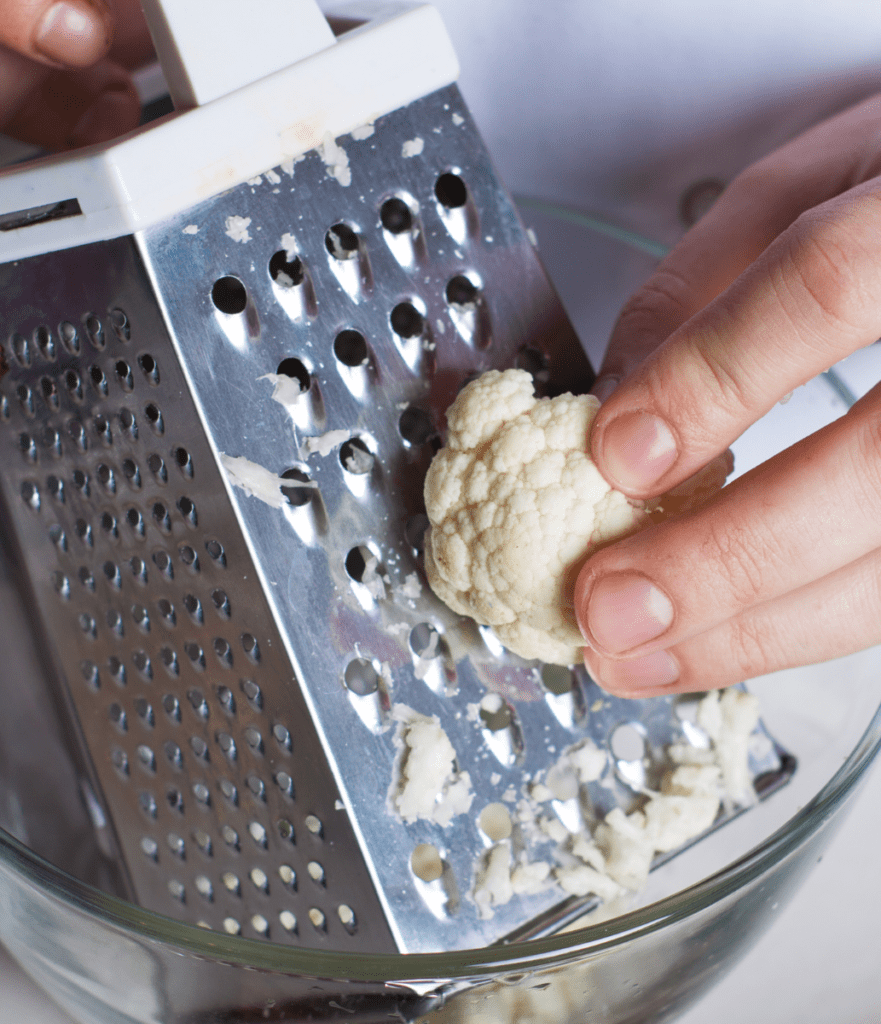 Does Cauliflower Rice Taste Like Rice?
Both regular white grain rice and cauliflower rice have a very neutral flavor that absorbs seasonings really well. While there are some people that will tell you that cauliflower rice tastes exactly like rice, I can tell a subtle difference in the way it taste.
Cauliflower rice has a hint of a fresh veggie taste to it, which is why it's important to not only know how to rice it, but how to cook it as well.
How to Cook Cauliflower Rice
There are so many great ways to cook cauliflower rice to give it incredible flavor. From bold and robust to mild and creamy, there are options to make delicious recipes using cauliflower. Here are few popular ways I love to cook it that are always a huge hit:
Cauliflower rice can easily be transformed into a flavorful and super creamy substitute for risotto!
Sauté fresh sliced mushrooms in a large skillet. Add in minced garlic, deglaze the pan, add in chicken stock, cauliflower rice, mascarpone, parmesan, heavy cream and cook until thick and creamy. Garnish with fresh chopped parsley and serve!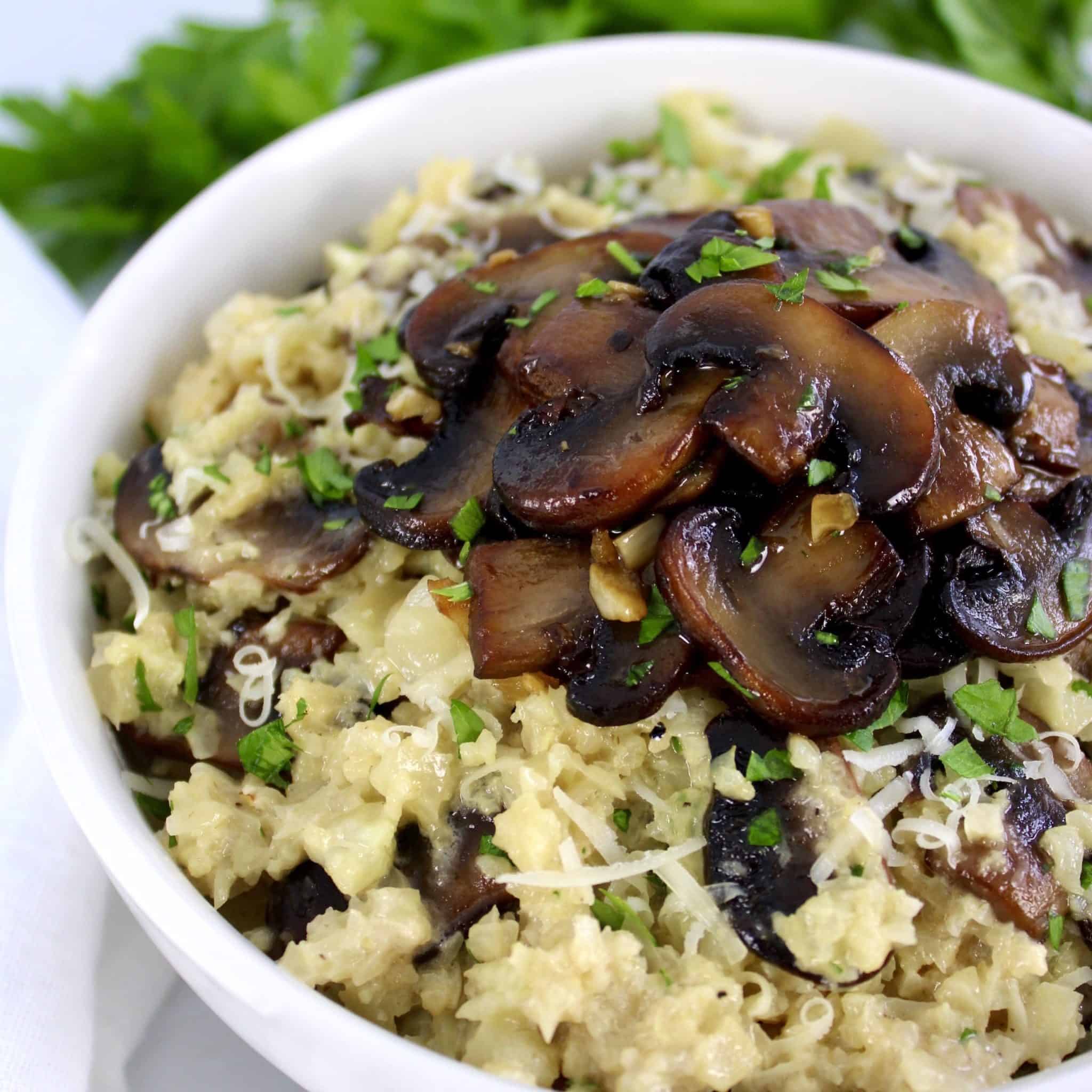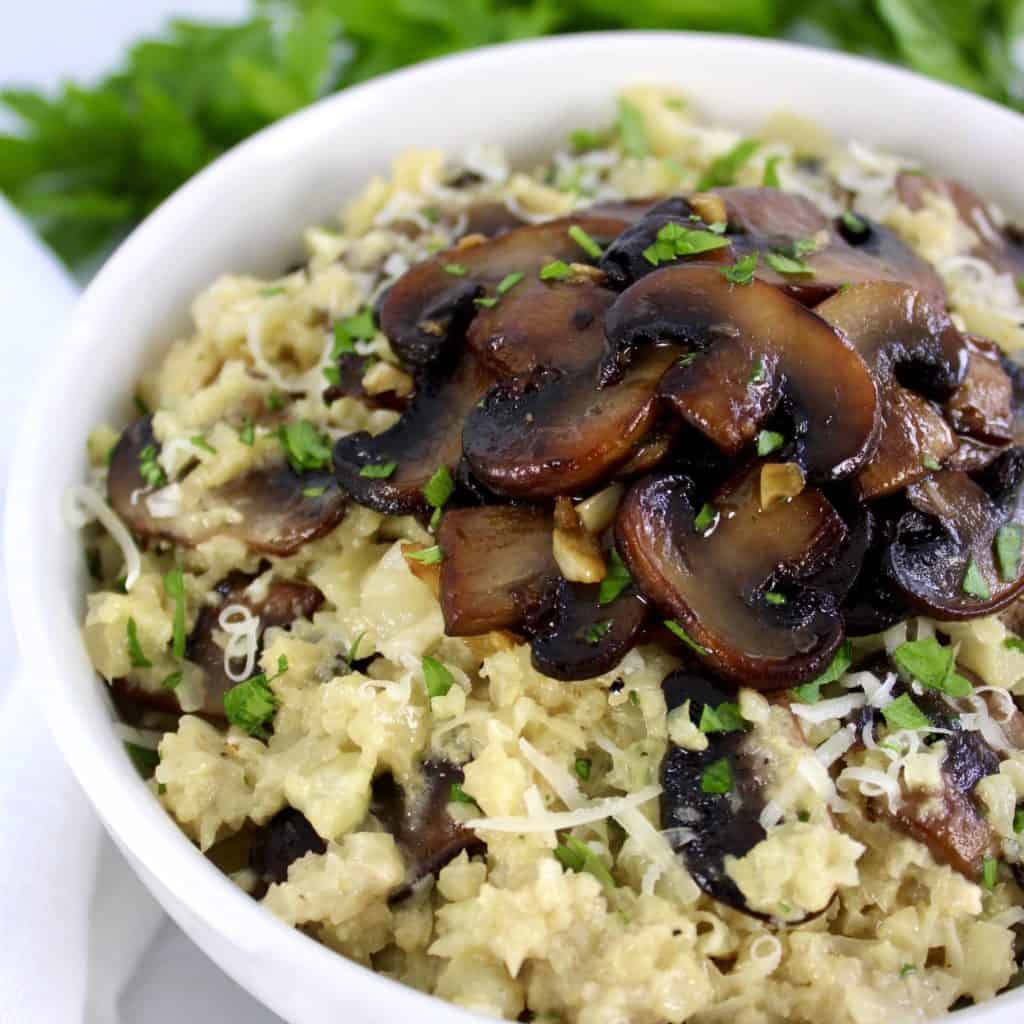 Turn ordinary cauliflower rice into the popular and very tasty coconut rice!
Sauté cauliflower rice in coconut oil, then add in coconut cream, spices, lime juice and zest, and cook until thickened and fluffy. Garnish with shredded coconut and chopped cilantro and serve.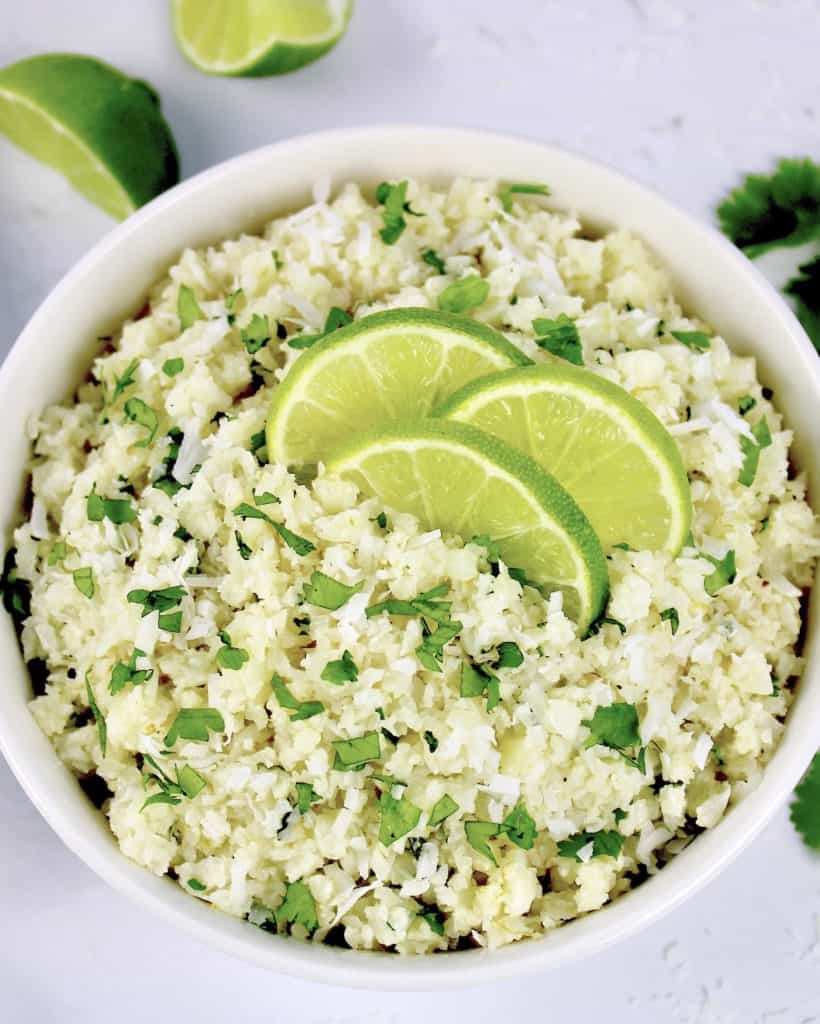 Add a Mexican flair to your cauliflower rice with a mix of classic flavors!
Sauté cauliflower rice in a large skillet with a mix of spices, tomatoes, jalapeños, garlic, onion, lime and cilantro. Garnish with a squeeze of lime and fresh chopped cilantro and serve.
Is Cauliflower Rice Healthy?
Cauliflower is super healthy and has some of almost all the nutrients you need in a day, including several carotenoids such as beta-carotene, folate, vitamins C, E and K. It's a low carb veggie that makes a healthy addition to any diet.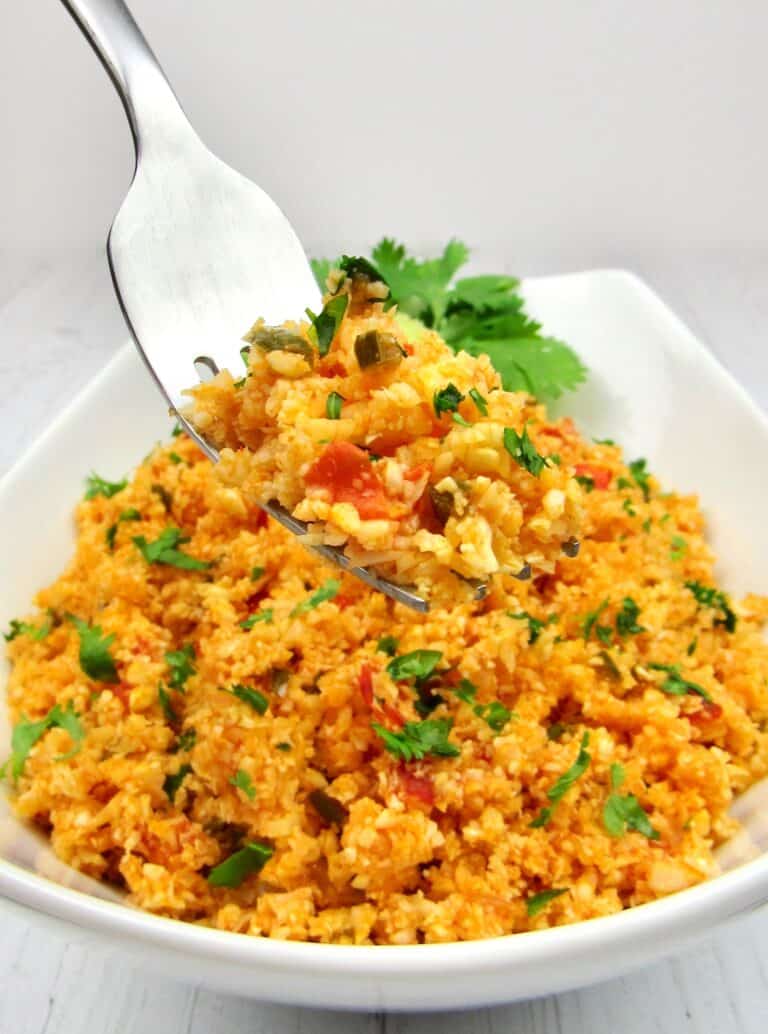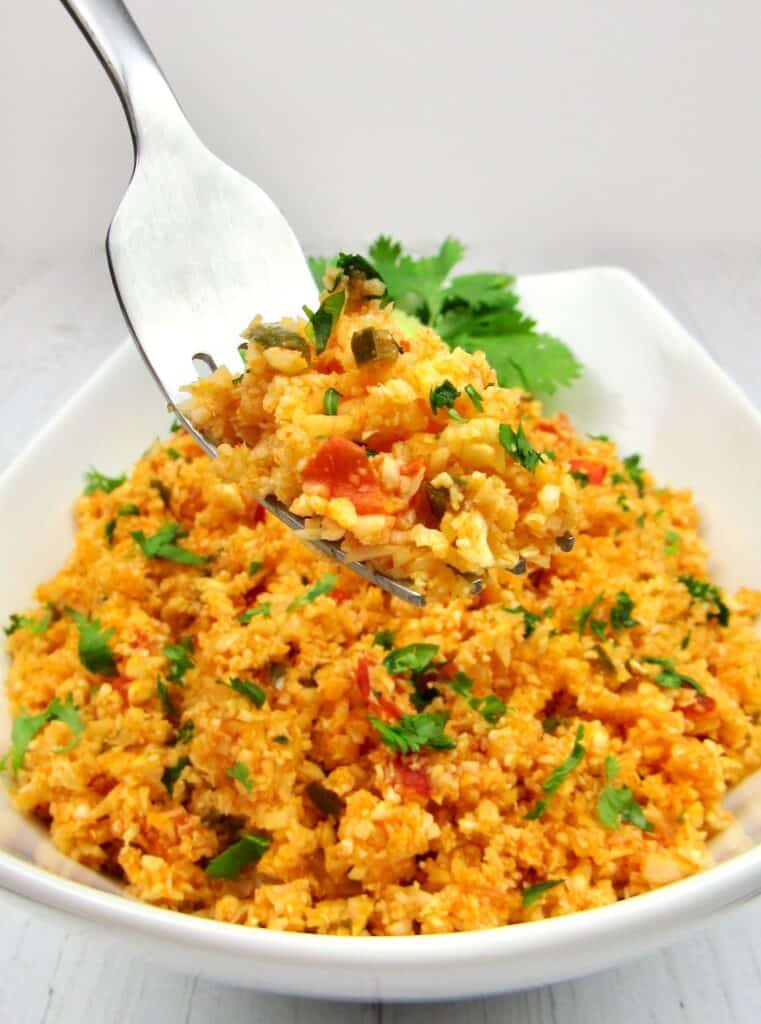 How to Cook Frozen Cauliflower Rice
If you find yourself in a pinch for time and have to resort to cooking a bag of frozen cauliflower, there are several ways you can do so:
Stove Top
Pre-heat 2-3 tablespoons olive oil in your pan.
Add frozen cauliflower rice straight from the bag.
Cook the cauliflower on medium heat, breaking up any frozen clumps.
Sautéed for about 5 minutes until it has started to get some color and become tender
Add a pinch of salt or seasonings.
Oven Roasted
Coat a large sheet pan evenly with light olive oil or cooking spray.
Add the cauliflower rice to the pan and drizzle with olive oil. Mix well.
Bake at 425°F.
After 10 minutes, take a spatula and stir the rice to cook on the other side. Cook another 10-15 minutes until golden brown
Microwave
This easiest way to cook frozen cauliflower rice, is to throw the frozen bag into the microwave.
Follow the cooking instructions on the package.
Open the bag with caution to avoid the steam from burning you. Drain off the water, pour into a mixing bowl, season and serve.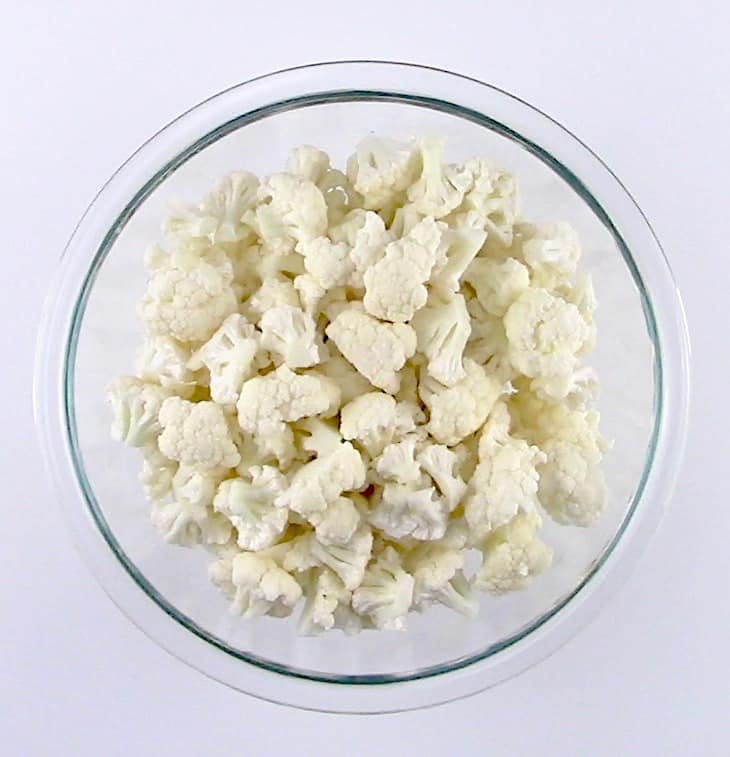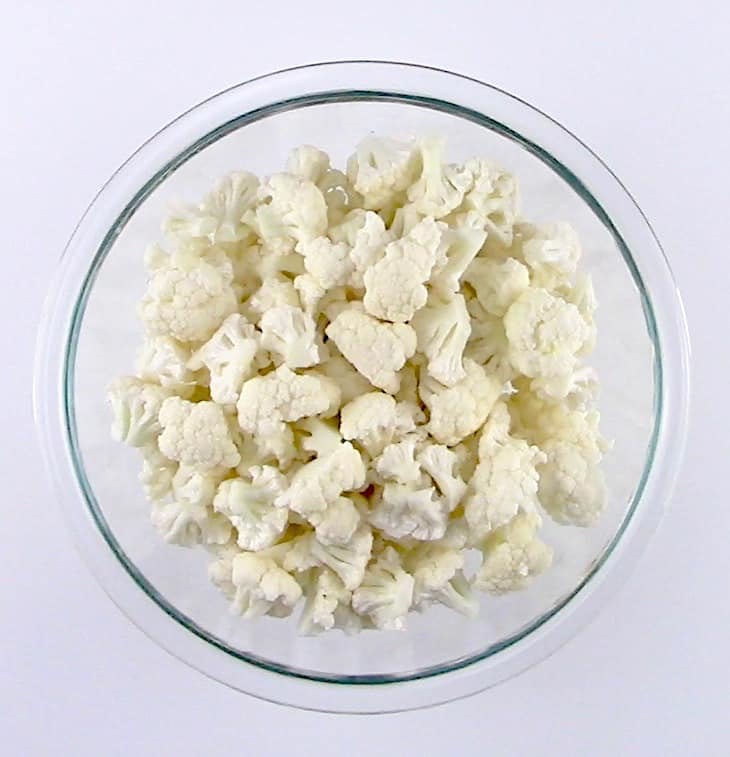 How Long Does Cauliflower Last?
Raw Cauliflower Rice
Once you have riced your cauliflower, you should use it within 1-2 days or freeze it. Fresh, uncooked cauliflower rice, if stored in the fridge can take on a strong and unpleasant sulfur smell. So, it's best to rice it right before cooking or freeze it for later use.
Cooked Cauliflower Rice
Cooking cauliflower rice actually prevents it from taking on any weird smell. You can store cooked cauliflower rice for 3-4 days in an airtight container in the fridge.
How to Tell is Cauliflower Has Gone Bad?
We have all done it! We've bought groceries with the intention of making a particular recipe, but something comes up and we don't get around it. If that has happened to you with a head of cauliflower, here are some signs you can look for to see if it's still good or if it has gone bad.
Smell- take a good sniff and see if it smells sour or has an unpleasant odor. If so then that is a strong sign it has gone bad.
Texture- cauliflower should feel firm to the touch. If it has mushy spots of seems slimy, throw it out.
Mold spots- small areas with mold can be removed. But if the mold has spread to all over the cauliflower, it should be discarded.
Keto Recipes with Cauliflower