This meat sauce is packed with all the traditional Italian flavors, basil, Italian sausage, garlic, a little Pinot Grigio and of course tomato!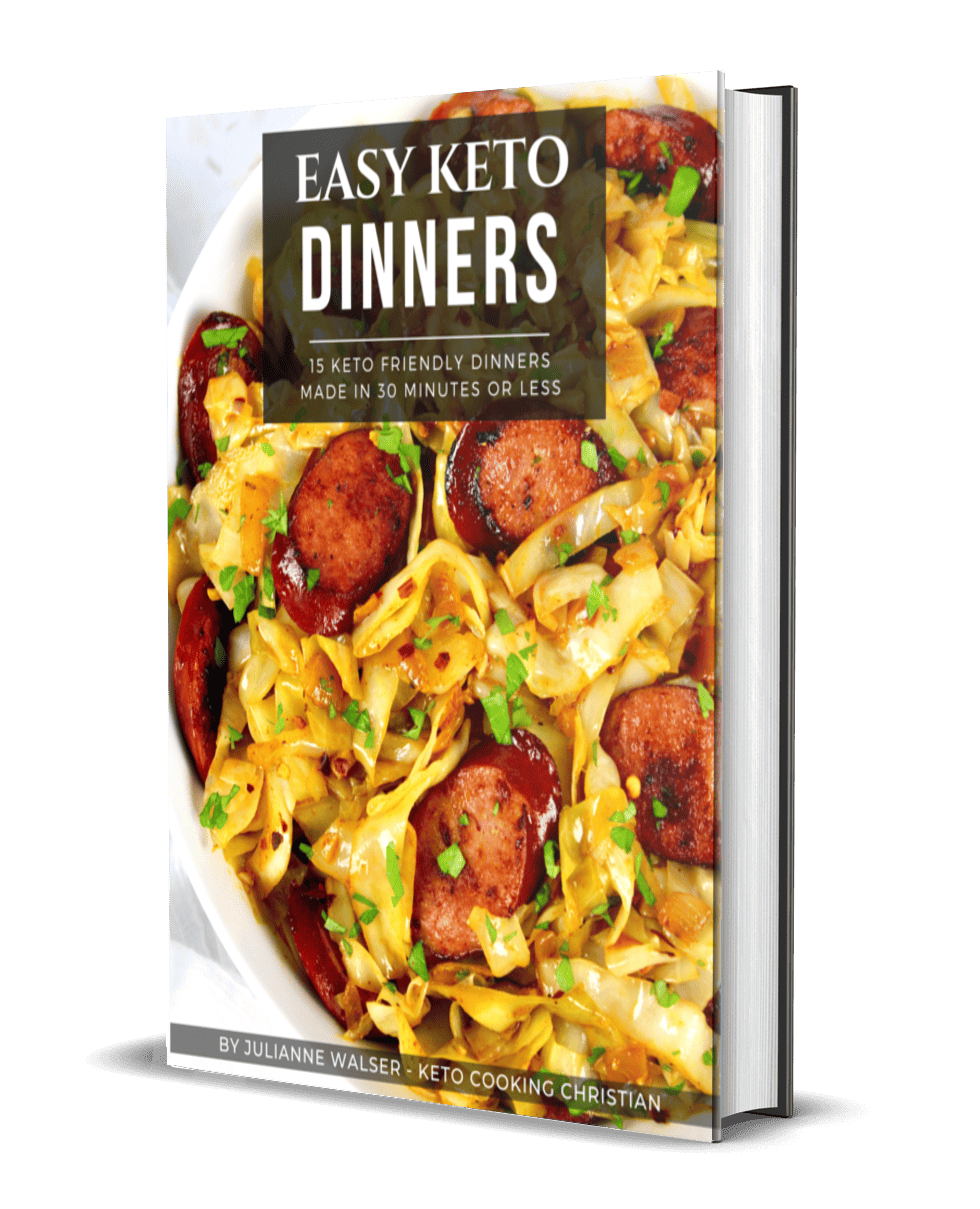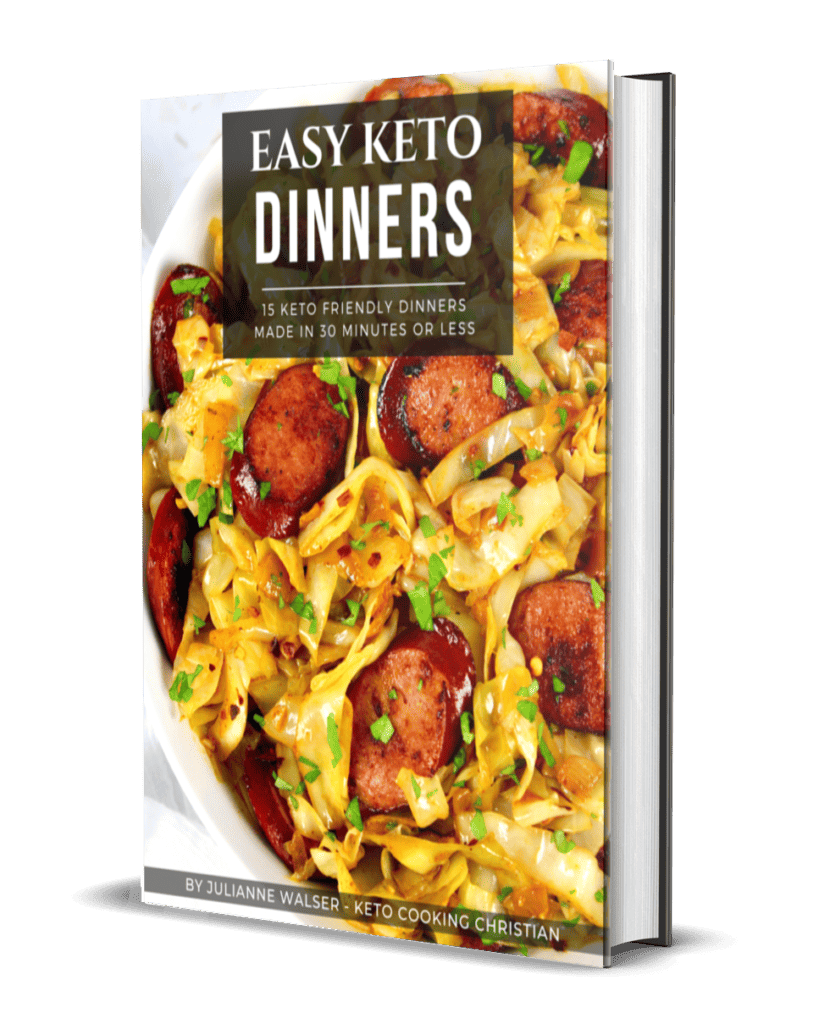 FREE EASY KETO DINNERS EBOOK
Jump to:
If you like Italian food, this is a great recipe to have in your back pocket! With this easy Keto spaghetti sauce recipe, you will never want to buy the stuff in the jar again!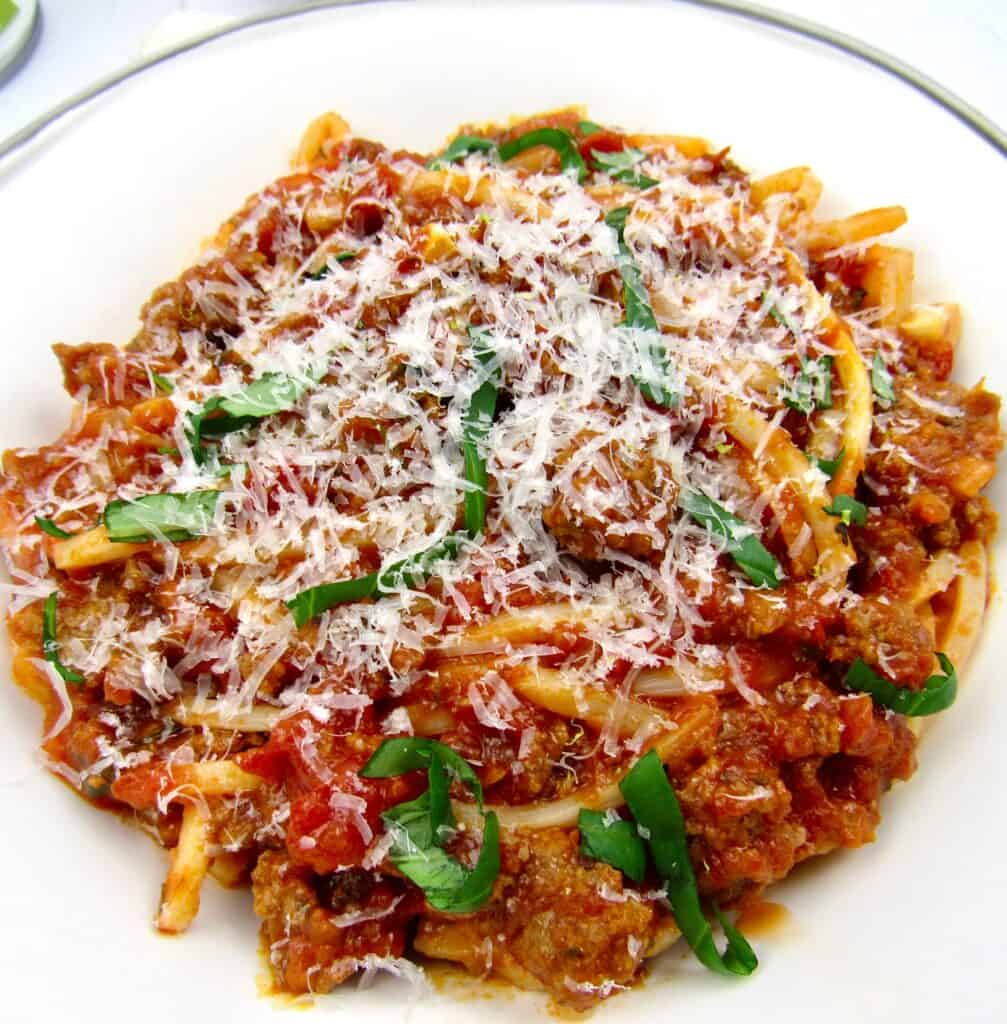 You can serve this sauce over zucchini noodles and in low carb lasagna. Like most authentic Italian meat sauce recipes, using a combination of ground beef and Italian sausage creates phenomenal layers of flavor. Enjoy with Palmini noodles, which makes a great Low Carb pasta substitute!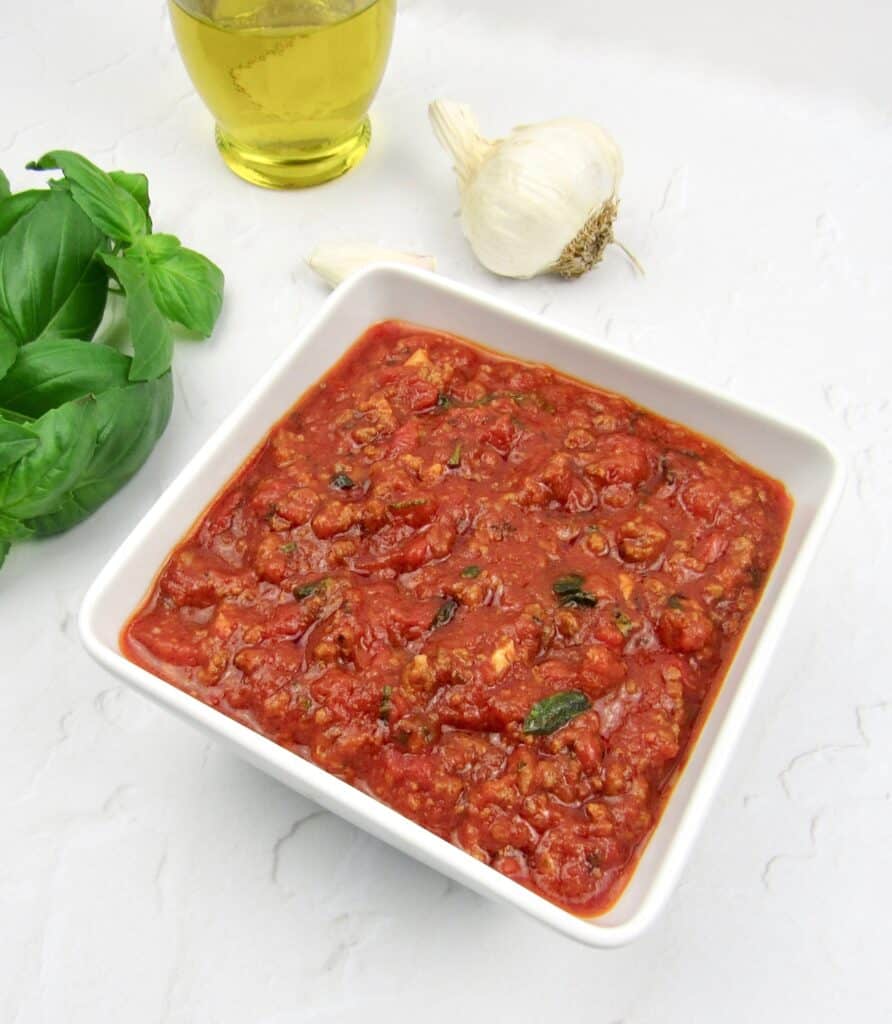 You'll want to make a double batch of this amazing homemade Keto spaghetti sauce, so you can freeze the leftovers to enjoy another time!
What's in Homemade Keto Italian Meat Sauce
Ground Beef
Sweet Italian Sausage
Crushed Tomatoes
Basil
Garlic
White Wine
Salt and Pepper
*Exact measurements are listed in the recipe card below.
How to Make Low Carb Spaghetti Sauce
Start by adding the ground beef and sausage to a pot or Dutch oven. Break up the meat with a spatula and cook over medium heat until browned. Make sure you get some good color!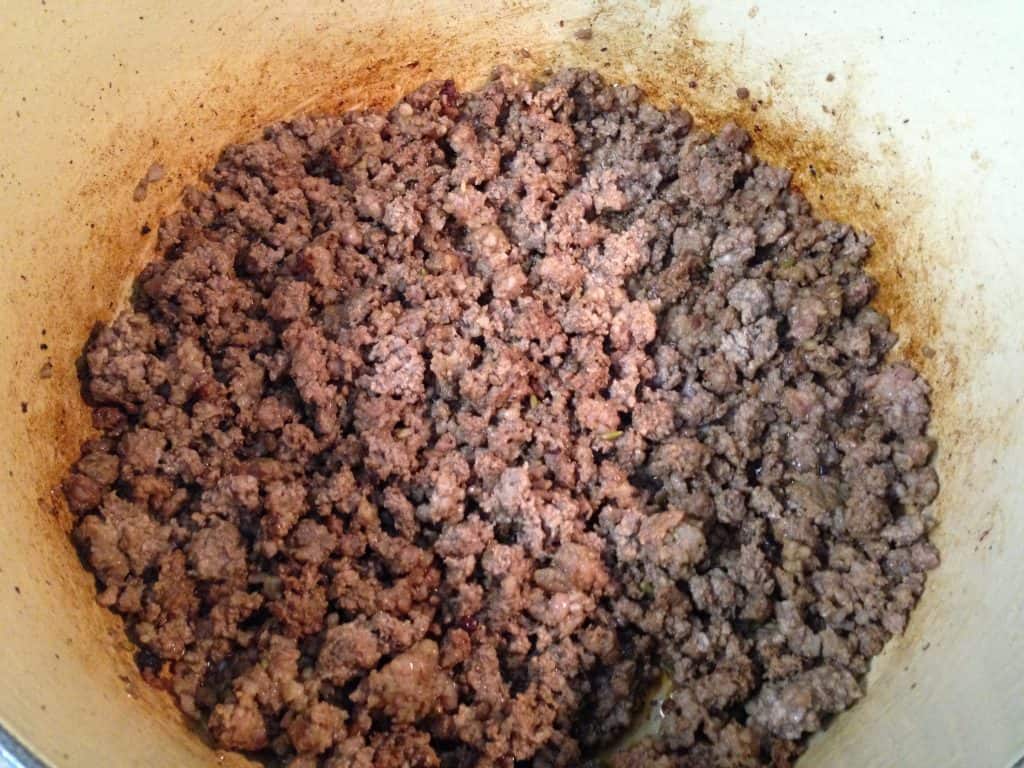 Remove the meat, drain it and set it aside. Next, add in the olive oil and garlic. Sauté the garlic for 20 to 30 seconds being very careful not to burn it!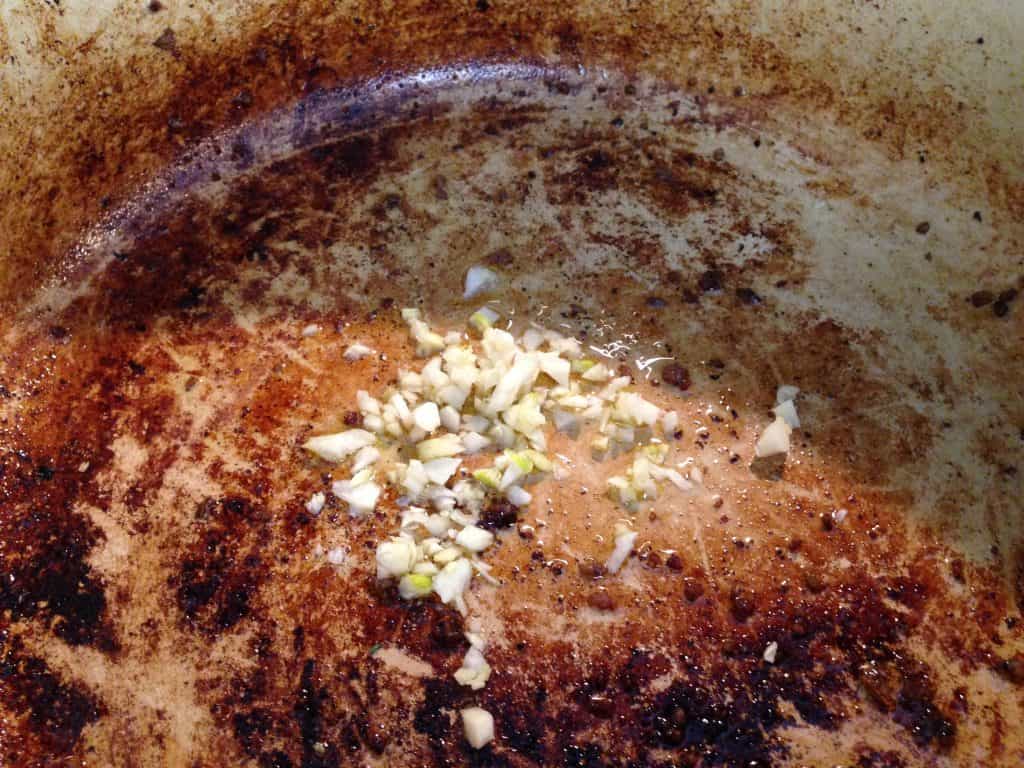 Once the garlic is sautéed, you'll deglaze the bottom of the pot with the wine, scraping up all those delicious little brown bits. Look at all that flavor!!!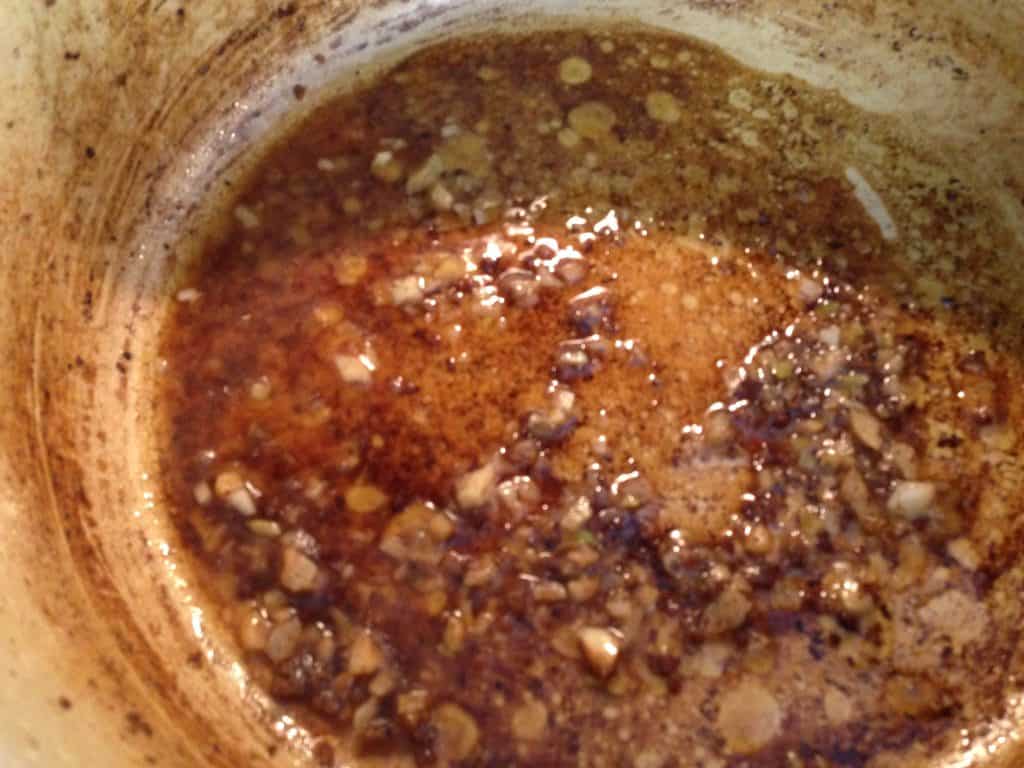 Next goes in the tomatoes, basil, salt and pepper. Stir really well to make sure everything is incorporated.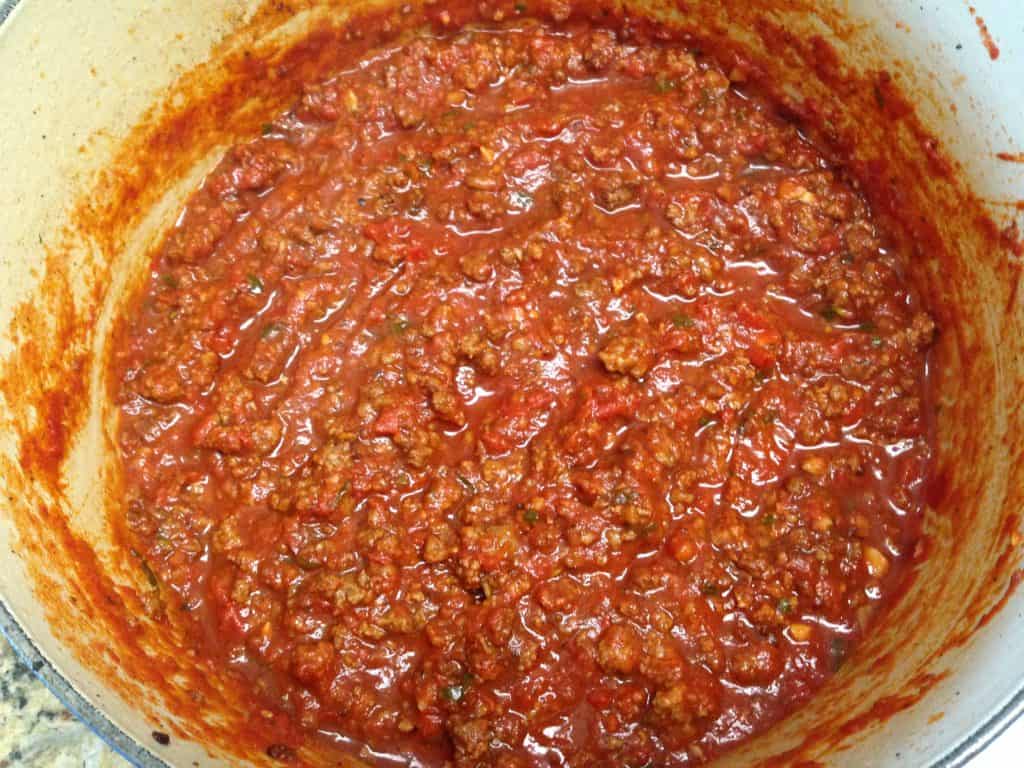 Finally, just add the meat back into the pot and simmer on medium-low for 30 minutes, with a lid offset. You will want to stir the sauce occasionally making sure to scrape down the sides.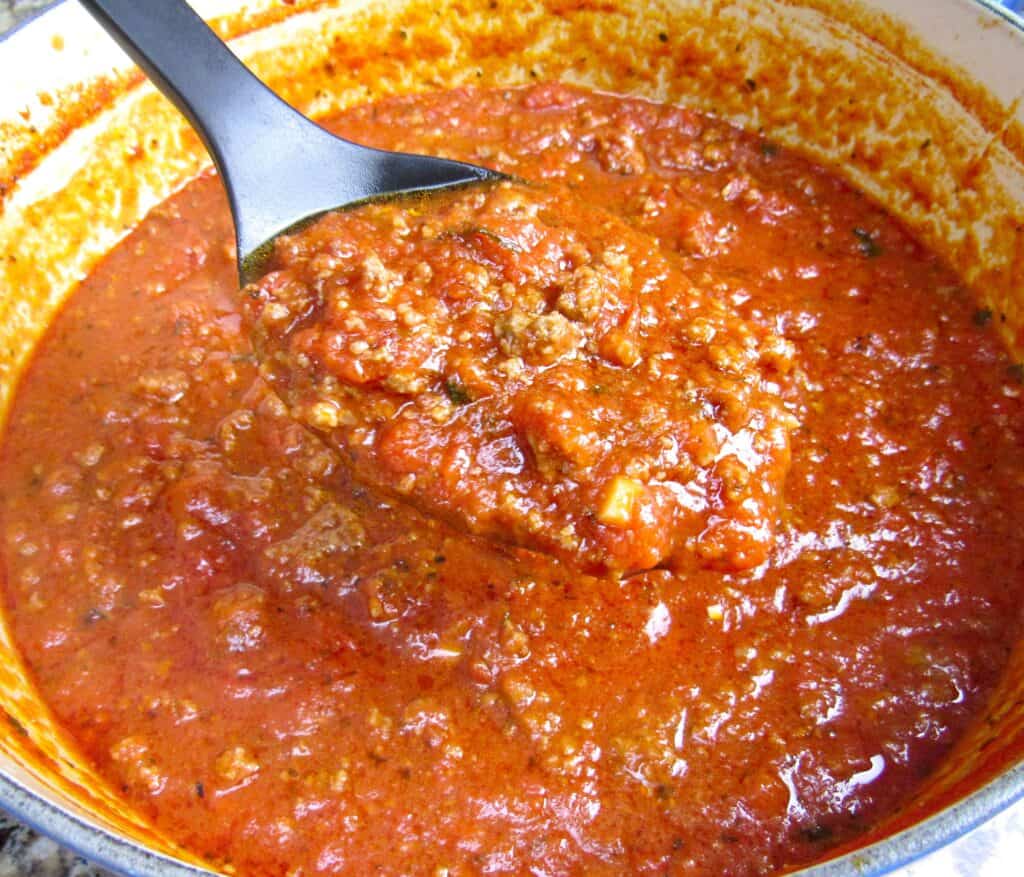 Before serving, sprinkle with a generous amount of parmesan cheese. Don't be stingy, you can never have enough cheese!
Voilà! Your homemade Keto spaghetti sauce is ready to serve over zucchini noodles, spaghetti squash, Palmini noodles or shirataki noodles.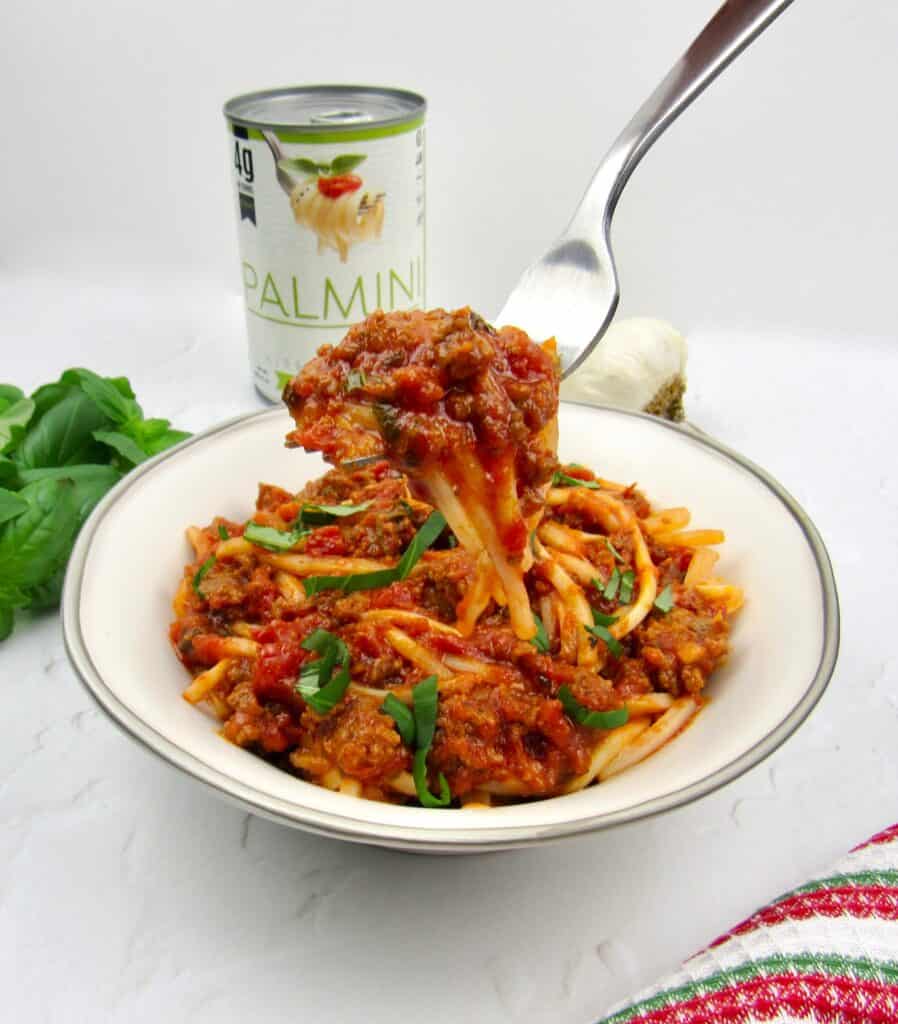 Are Palmini Noodles Keto Friendly?
Absolutely! Palmini pasta is not actually pasta at all. It's harvested from the heart of palm trees. And because it is made from a low carb vegetable and does not contain ANY grains, like traditional pasta, Palmini makes the perfect noodle substitution. And the great thing about it is Palmini comes in different widths. They have Palmini Linguini size noodles and they even have Palmini Lasagna sized noodles.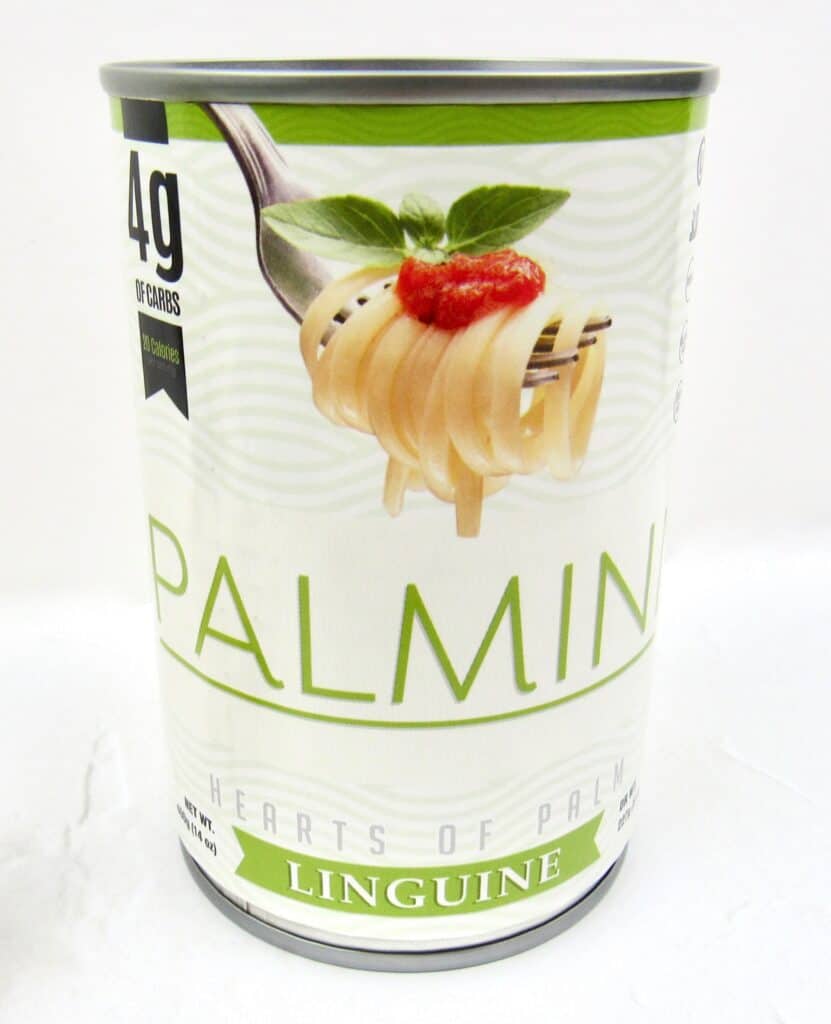 The only thing missing is a warm Italian breadstick! This is truly the most amazing comfort food you could ask for.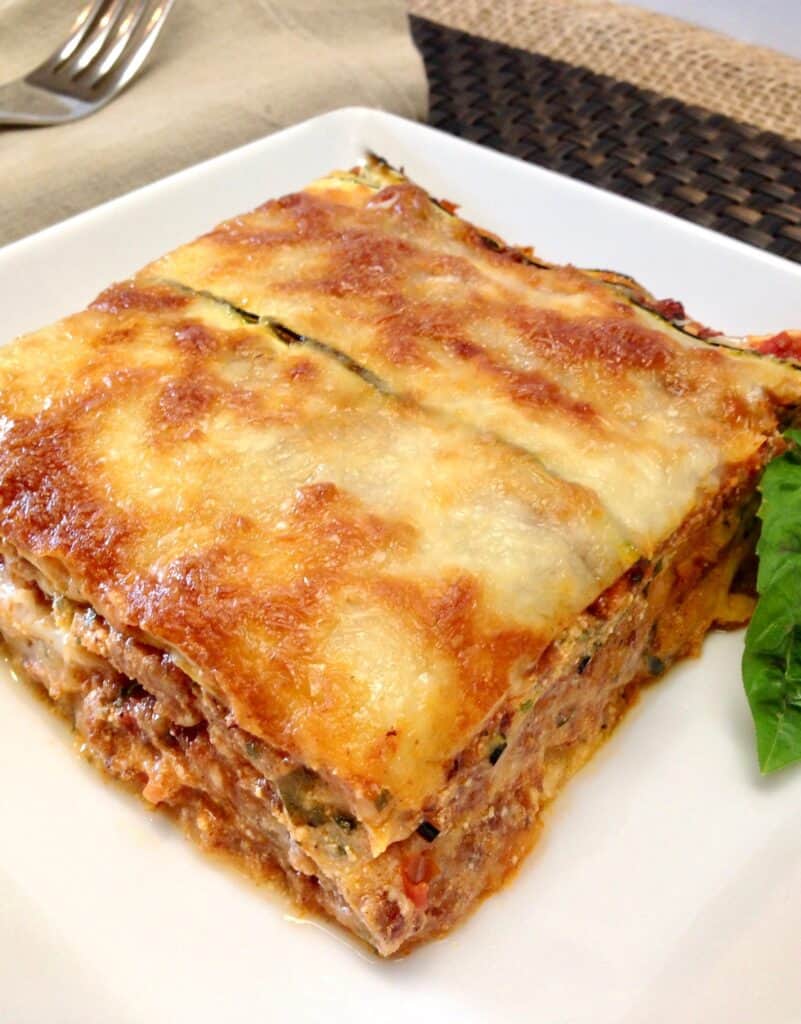 The rich and robust flavors of this low carb "pasta" sauce makes it very versatile to use in other Italian dish recipes like this Zucchini Lasagna or even these Lasagna Stuffed Zucchini Boats.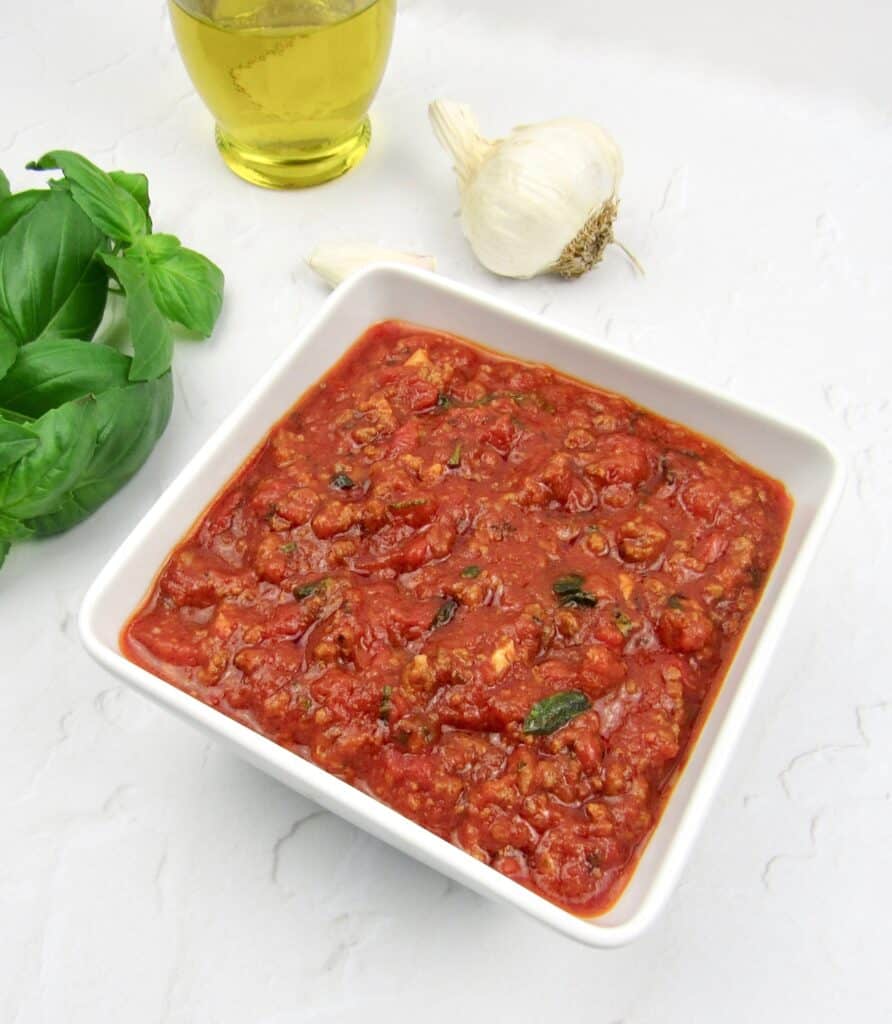 Are There Carbs in Tomato Sauce?
The amount of carbs in tomato sauce varies based on the brand. Because many companies add sugar to their tomato sauce, it's always best to use canned tomatoes (or fresh tomatoes) so that you can control what ingredients you use.
This low carb Italian meat sauce recipe only has approximately 4 net carbs per serving! The carbs come from natural sugar found in the tomatoes, not from added sugar.
Variations to Consider for Low Carb "Pasta" Sauce...
For an extra hearty sauce, you can add mushrooms. You can even use different types of mushrooms for added texture.
If you want a vegetarian sauce, you can just leave out the meat and use mushrooms, grated celery and carrots for a meatless bolognese.
To add a little kick, add red pepper flakes. Easy does it though, a little goes a long way.
This recipe calls for crushed tomatoes but you can use canned whole tomatoes and crush them yourself.
If you're a fan of bell pepper, you can add some in just be sure to sauté them right before adding in the garlic. Orange, yellow and red bell peppers have a milder flavor than green and will not overpower the sauce.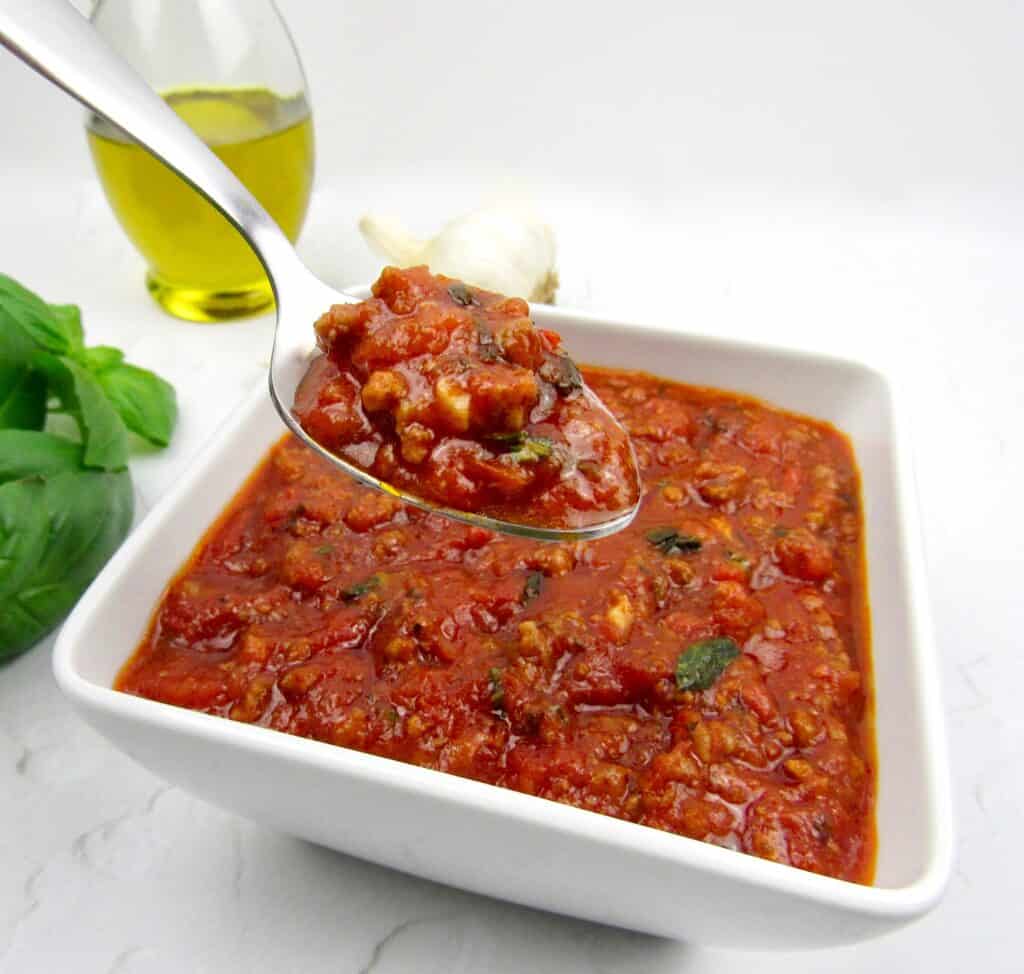 More Keto and Low Carb Sauces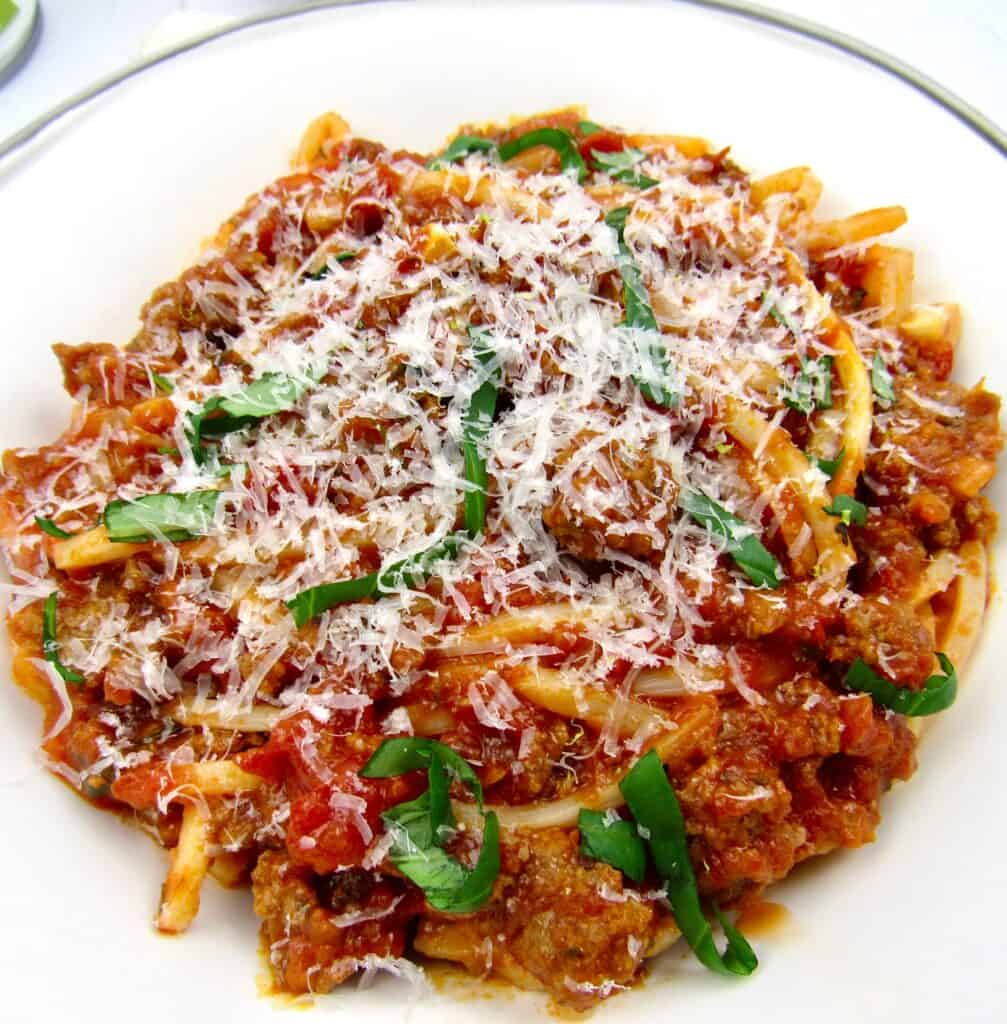 More Keto and Low Carb Italian Recipes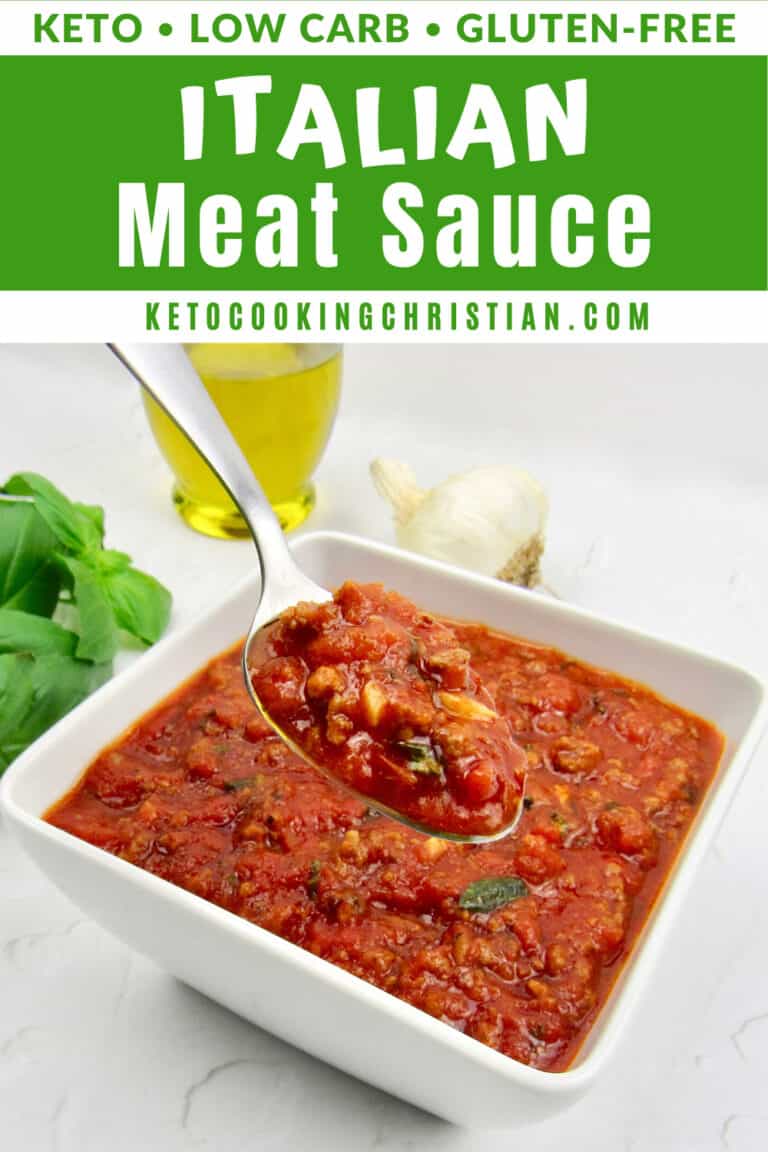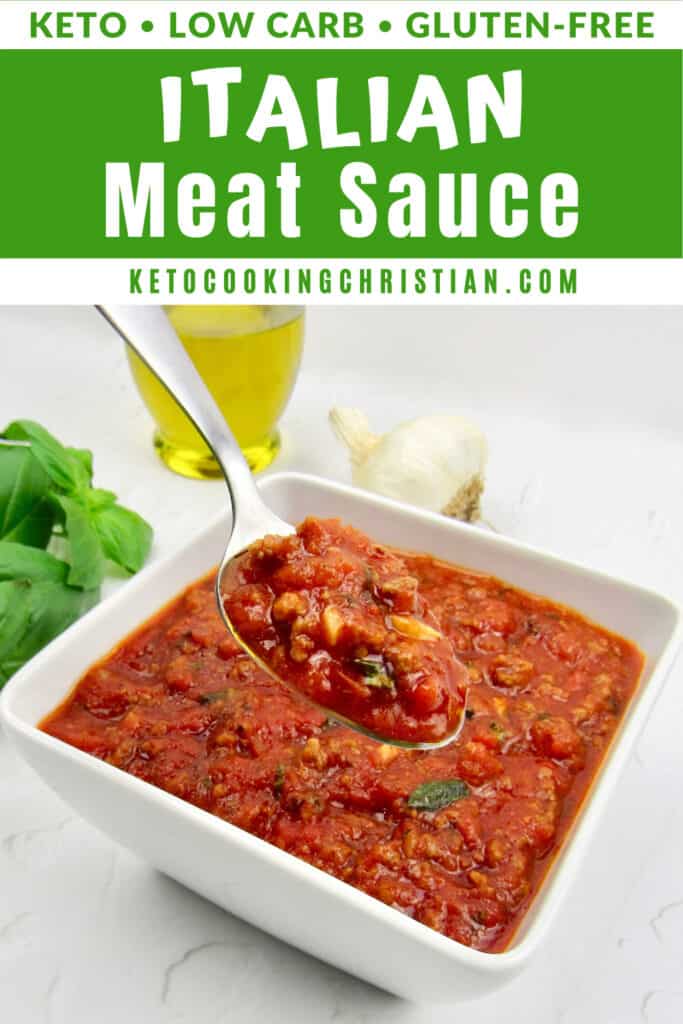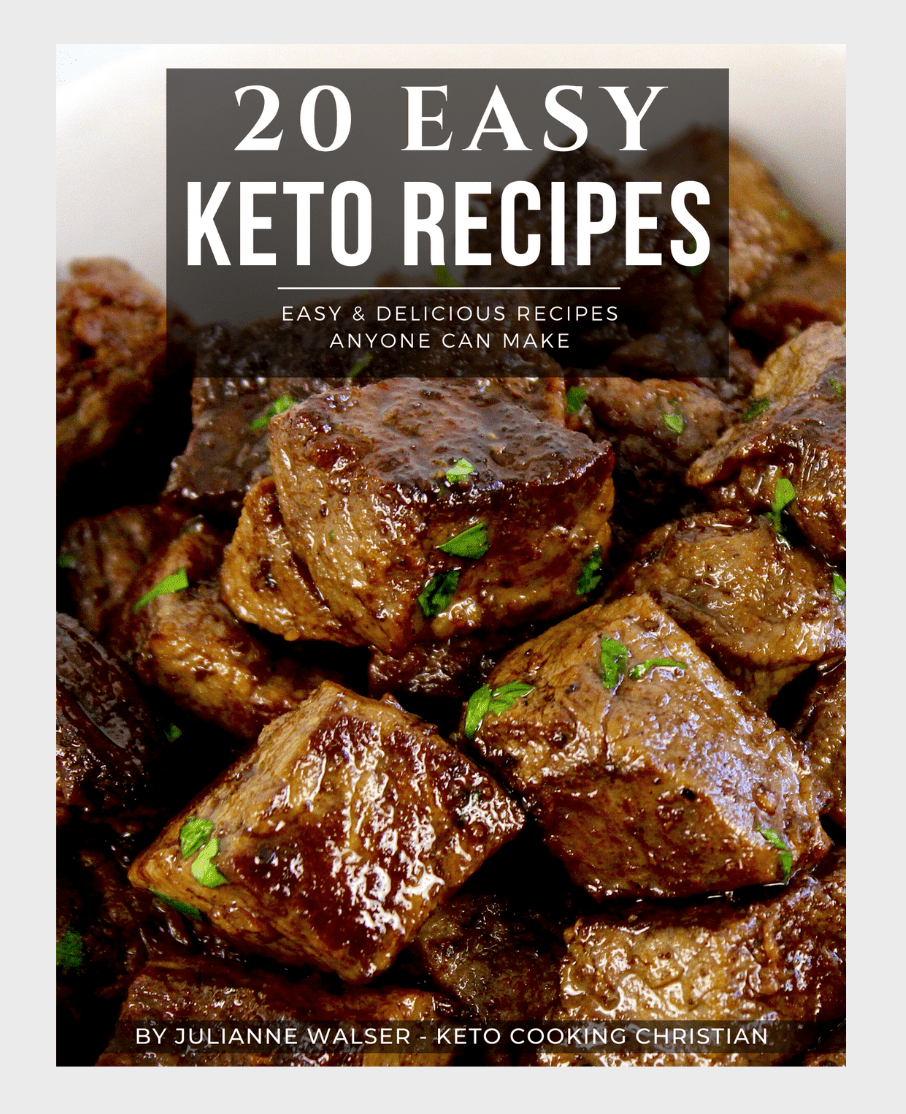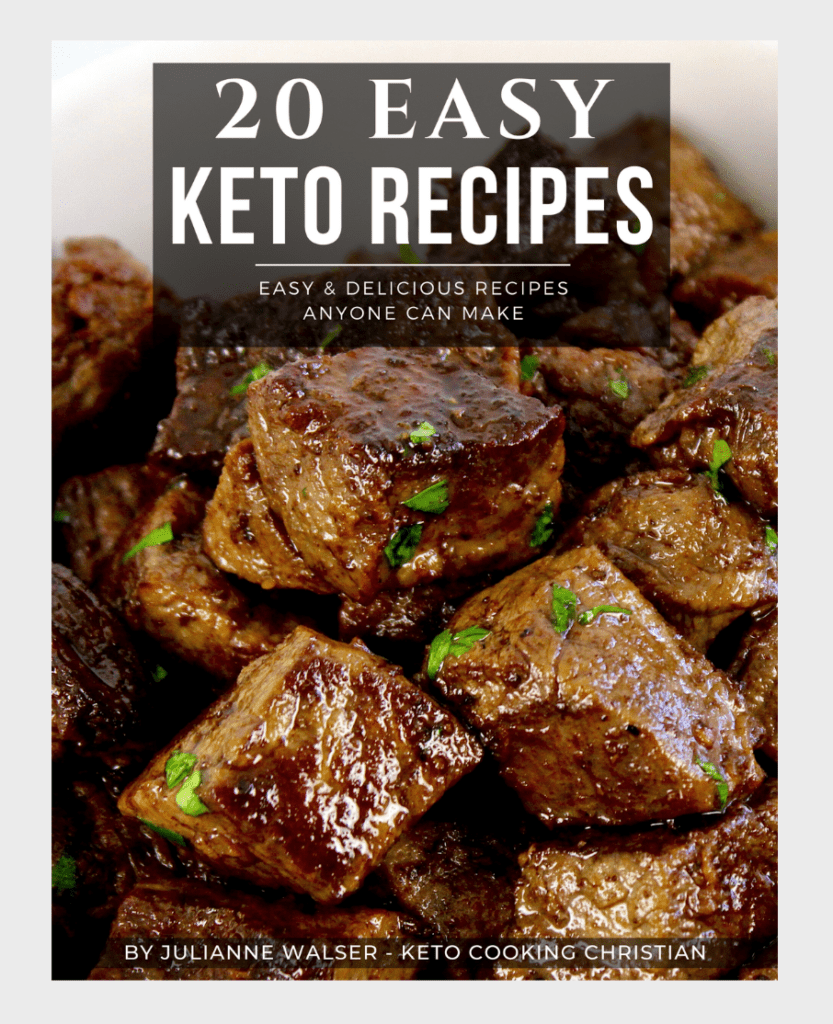 FREE 20 EASY KETO RECIPES EBOOK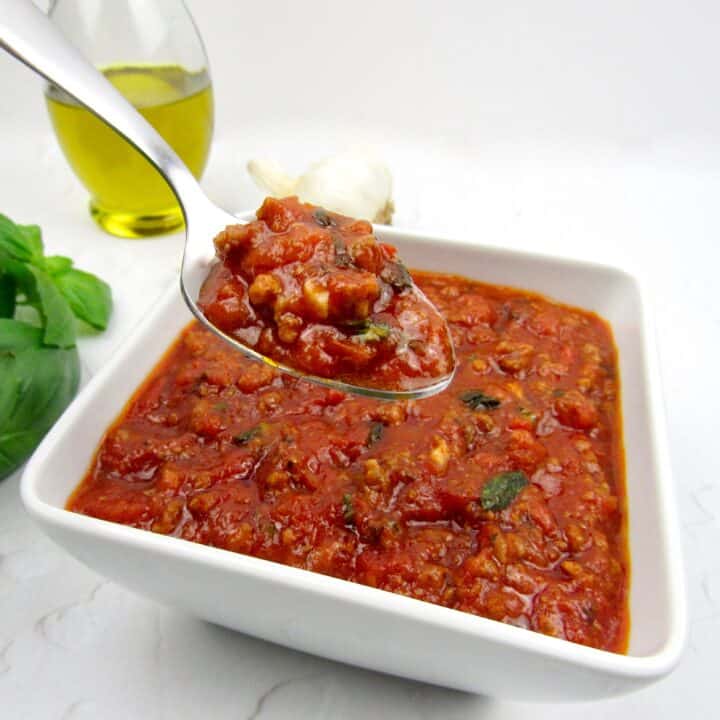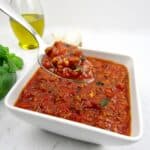 Keto Italian Meat Sauce
Made with traditional Italian flavors, this Keto spaghetti meat sauce is absolutely delicious! Use Palmini noodles as a substitute for spaghetti and enjoy.
Servings 8
Ingredients
¾ pound grass-fed ground beef, I use 85%
½ pound ground sweet Italian sausage
1 28 ounce can organic crushed tomatoes, lowest carb/no salt
1 tablespoon fresh basil
1 clove garlic, minced
⅓ cup white wine, I use Pinot Grigio
Salt and pepper to taste
Instructions
Add the ground beef and sausage to a pot and brown over medium heat. Get some good color before draining. Add the olive oil and sauté the garlic for 20 seconds, careful not to burn it!

Deglaze the pot with the wine, scraping up the brown bits. Then add in the tomatoes, basil, salt pepper and stir. Add the meat back into the pot and simmer on medium-low for 30 minutes, with a lid offset.

Serve over zoodles, spaghetti squash or Palmini noodles.
Nutrition Facts
Keto Italian Meat Sauce
Amount per Serving
% Daily Value*
* Percent Daily Values are based on a 2000 calorie diet.
Rate this Recipe
*Nutritional data is provided as a courtesy and is accurate to the best of my knowledge. You can verify it using the nutrition calculator of your choice. All data is based on net carbs, without sugar alcohol: Swerve, Erythritol, Monk Fruit or Allulose.
© Copyright for Keto Cooking Christian LLC. Please use the share buttons to share on social media, but please do not copy/paste the recipe.