Once you learn how to make chicken stock in your own kitchen, you'll never want store-bought again! With a few basic ingredients and a little bit of time, you'll have a high-quality and super flavorful chicken stock to use in countless recipes.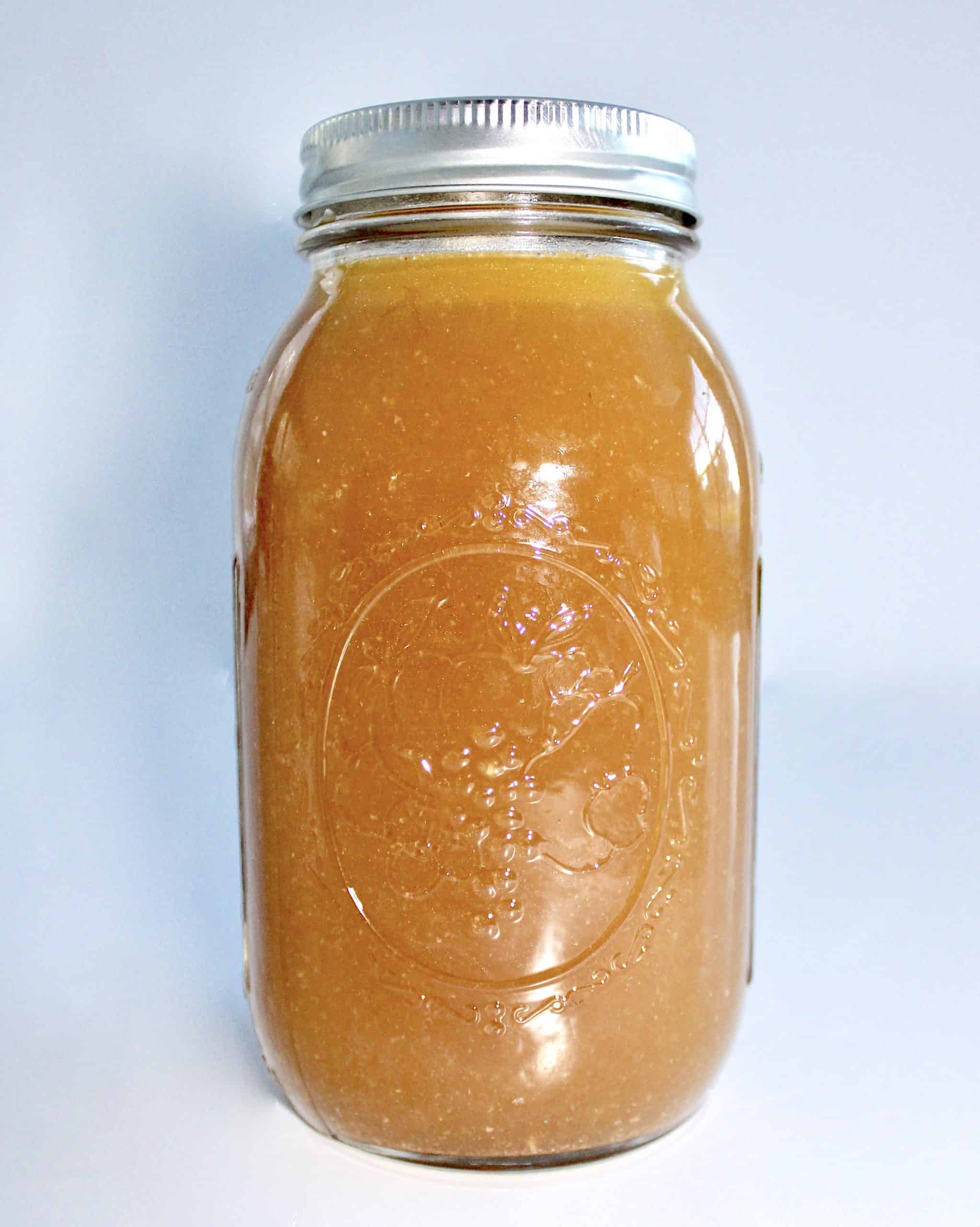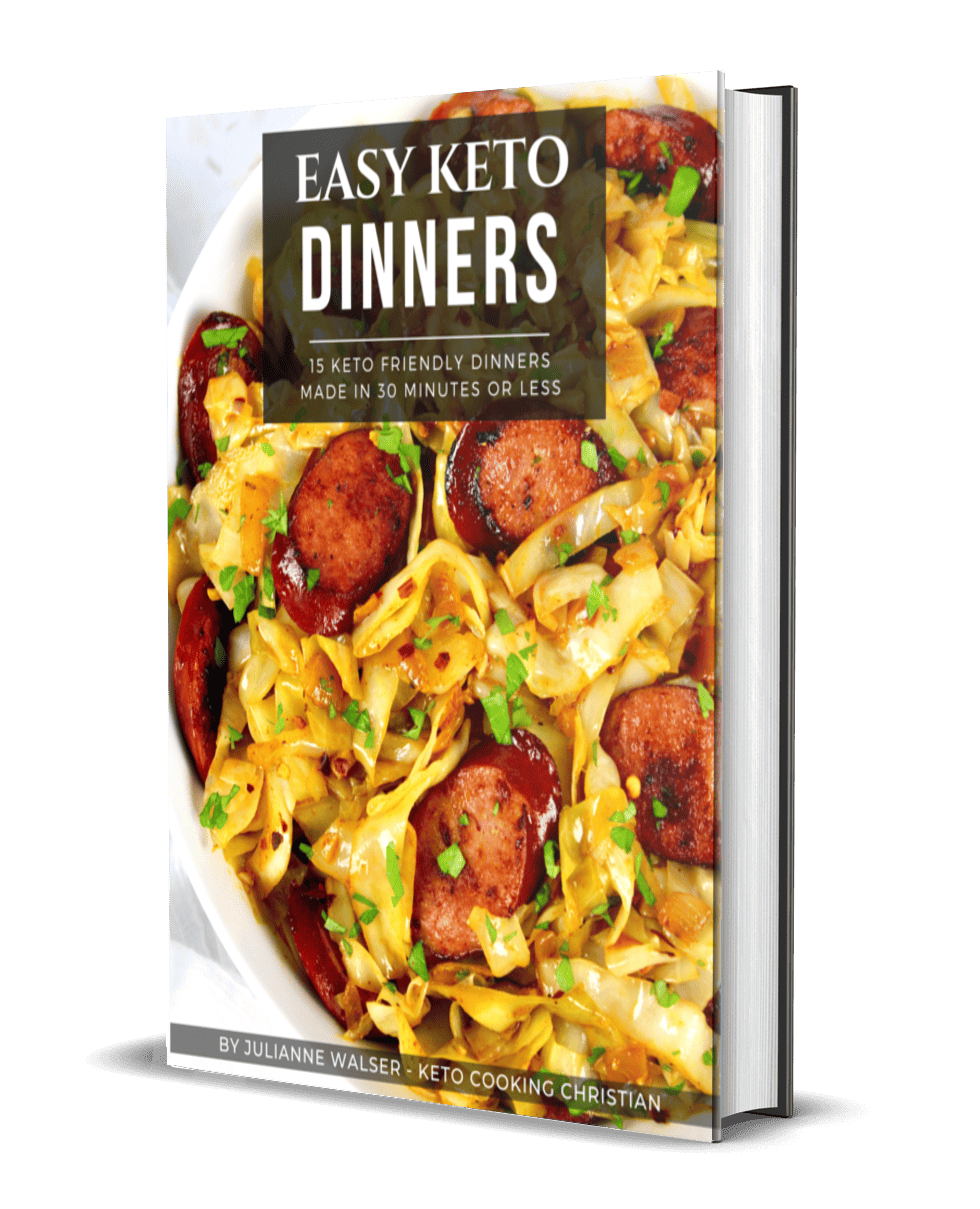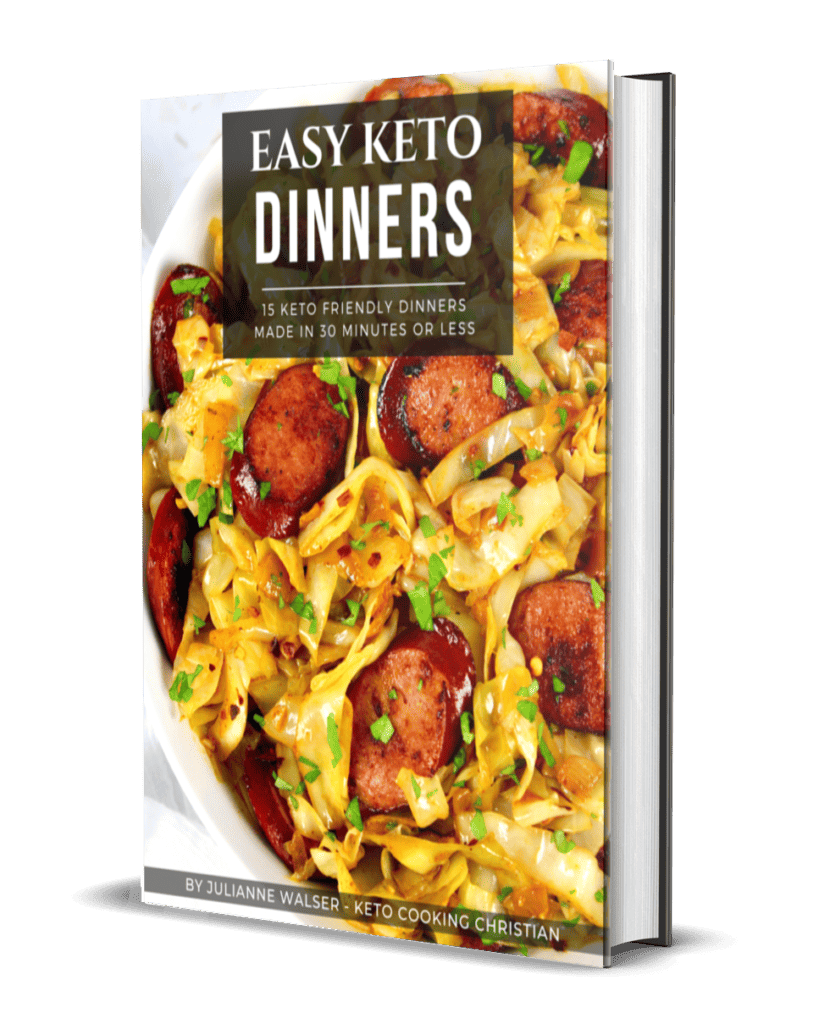 FREE EASY KETO DINNERS EBOOK
Jump to:
Why You'll Love this Chicken Stock Recipe
Easy to make
Full of great flavor
Use in a multitude of recipes
Makes the perfect base for most soups
While there are some great brands of chicken stock on the market that work just fine if you're in a pinch for time, there is nothing that compares to the freshness of homemade stock. It has the most ultimate flavor that can you do not get in boxed stock.
If you've never made from-scratch stock before, you may be surprised at just how simple it is. Using chicken carcasses, veggies and some other wonderful aromatics, it only takes a few easy steps before you'll have a golden jar of goodness ready to add to tasty soups, sauces and casseroles.
What You'll Need to Make Chicken Stock
2 rotisserie chicken carcasses
2 ribs celery, roughly chopped
2 carrots, roughly chopped
½ yellow onion, chopped
water, enough to cover everything
small bunch fresh parsley
small bunch fresh thyme
1 tablespoon kosher salt
2 teaspoons black peppercorns
How to Make Easy Chicken Stock
Add the chicken carcasses in pieces to a stock pot or dutch oven.
Tip: This will make it easier to stir later.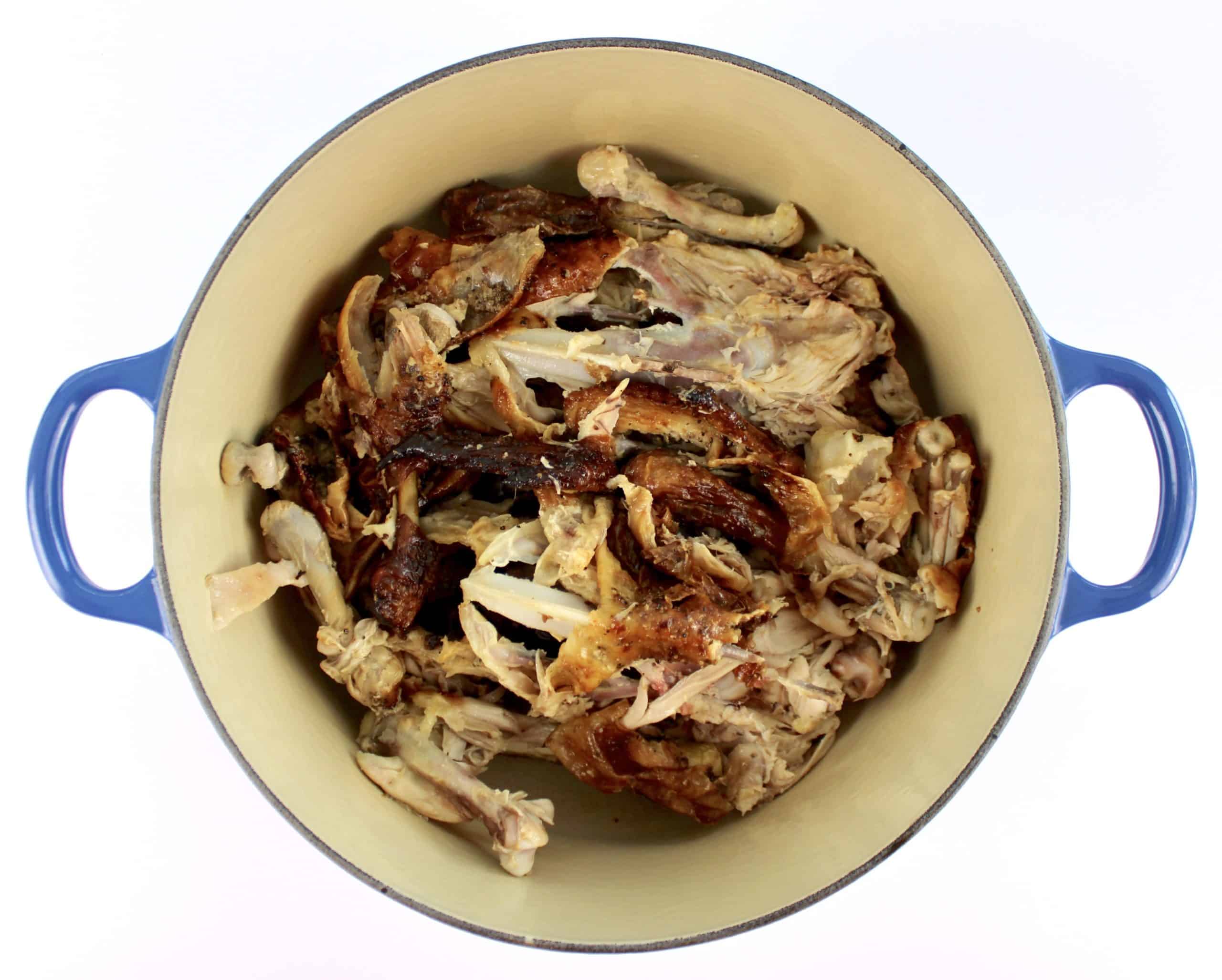 Add in the remaining ingredients.
Pour enough water to cover all the ingredients.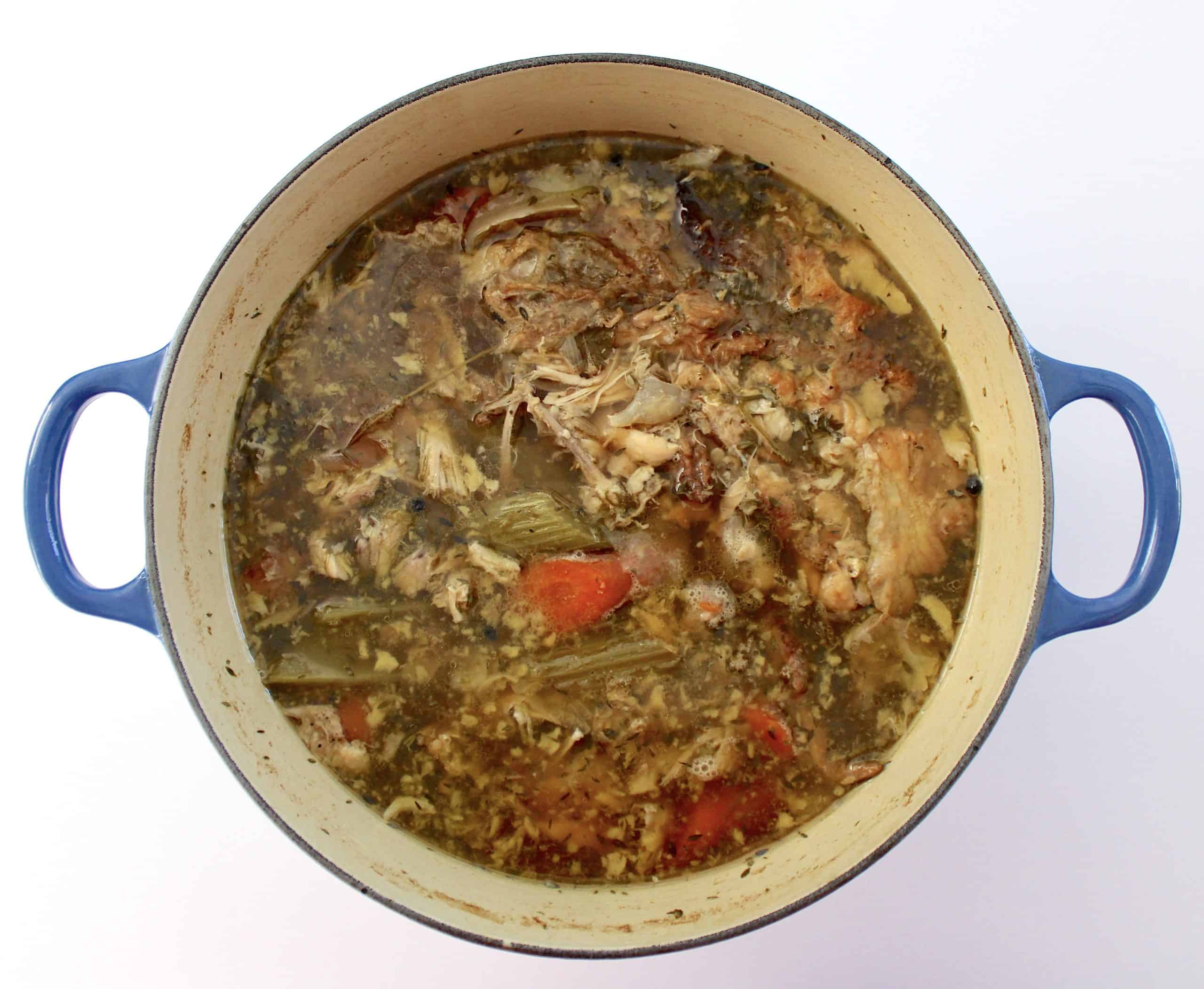 Bring to a boil, then turn the heat to low and simmer for 4 hours partially covered. Strain the stock through a fine mesh sieve and discard the solids.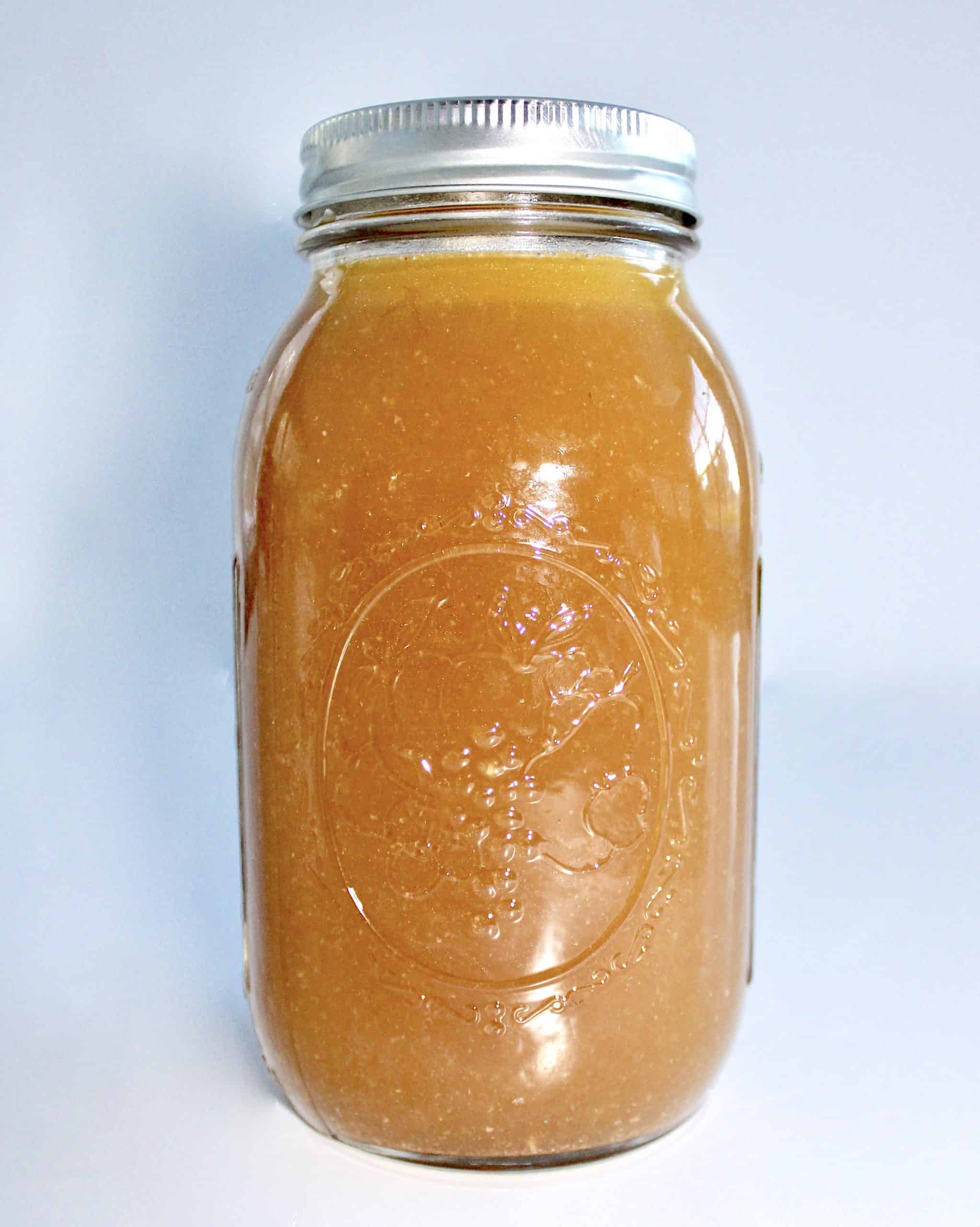 While you can also use raw chicken pieces, you will get much more rich flavor from chicken that has been roasted.
If you're short on time, you can also try this One Hour Instant Pot Chicken Stock recipe.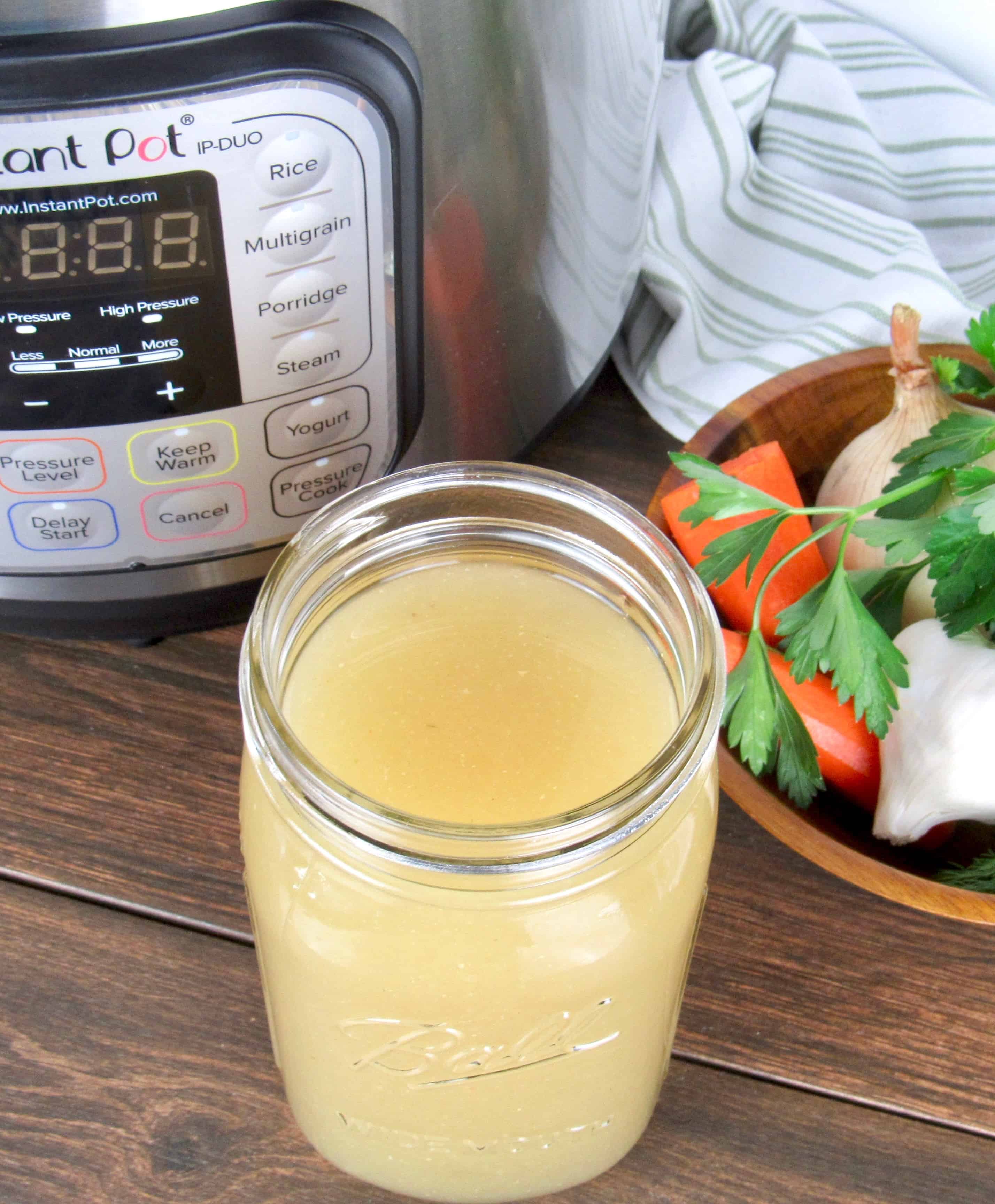 How to Store Chicken Stock
You always want to store any type of stock in the fridge in an airtight container or a mason jar with a tight-fitting lid to keep it fresh.
How Long Can You Keep Chicken Stock in the Fridge?
Unless you vacuum seal it like when you are canning, then it is considered an open container. According to the USDA, opened containers of chicken stock have a shelf life in the fridge of about 3-4 days.
Can You Freeze Chicken Stock
Oh yes you can, and you should! Freezing chicken stock is some of the best cooking advice I have ever given. Follow these tips to make sure it will stay fresh for months in the freezer:
Always start with fresh stock: Don't freeze it at the end of its shelf life when it's been sitting in the fridge. For best results and optimal freshness, freeze it right after it's made and cooled off.
Allow the stock to cool: Make sure the chicken stock is room temperature before adding it to containers. When anything warm is sealed up in a container, it causes condensation to form. This is the number one cause of freezer burn.
Squeeze out the air: Another cause of freezer burn is exposure to air. If you are storing the stock in freezer bags, squeeze out as much excess air as you can.
Consider freezing it in small portions: If you make a big batch of chicken stock, divide it into smaller portions so that when you are ready to use it, you can thaw out just enough for what you need without having to thaw the whole batch.
Label the container: Sometimes things just get shoved to the back of the freezer and forgotten. In order to make sure you use the stock while it is still safe to eat, label the bag or container with the date you made it. It should stay fresh for about 6 months when sealed properly.
Soups that use Chicken Stock:
What Are the Ingredients in Making Stock?
When it comes to making the very best chicken stock, there are many variations you can choose from, but these three main components are necessary:
Chicken: You can use leftover roasted chicken breasts bones or from a whole homemade Roasted Chicken or take a short cut like I did and use rotisserie chicken carcasses. For more nutritious stock, don't totally pick away the chicken pieces. The chicken meat adds more flavor and protein to the stock.
Veggies: The classic vegetable trinity used in making stock is onions, celery and carrots. But feel free to use other veggies like leeks, fennel or parsnips. You won't be eating the vegetables, so the carbs really do not come into play a whole lot when making stock.
Other aromatics: Fresh herbs and garlic give the stock a tasty savory flavor. This recipe uses parsley, bay leaves and thyme, but rosemary, oregano, dill, and basil work great also. Just make sure that you only use herbs that you actually like the taste of because as the stock simmers, it will take on those flavors.
Is It Worth Making Your Own Chicken Stock?
Absolutely! One of the main reasons it is worth it is because you control the freshness of the ingredients used to make it.
Another reason is because the taste cannot even be compared to store-bought. It has a much deeper and robust flavor than anything you can get at the grocery store.
More Keto Recipes Using Chicken Stock
How Long Should You Simmer Chicken Stock?
Simmering the ingredients draws out all the flavor and nutrients. For best results you should allow the stock to simmer for about 4 hours, but up to 6-8 hours. Just make sure you keep an eye on it so that the liquid does not evaporate.
What's the Difference Between Chicken Stock and Chicken Broth?
The primary difference between the two is that broth is made using mostly the meat. When you boil a chicken to use for other recipes, the liquid leftover is chicken broth. It is lighter in color and has a milder flavor than stock.
Chicken stock is made using the bony parts as well as some of the meat. Stock has a richer flavor because of the gelatin that is released from the bones as it simmers.
More Kitchen How To's: