Create amazing and delicious Keto friendly versions of your favorite desserts with these key ingredients!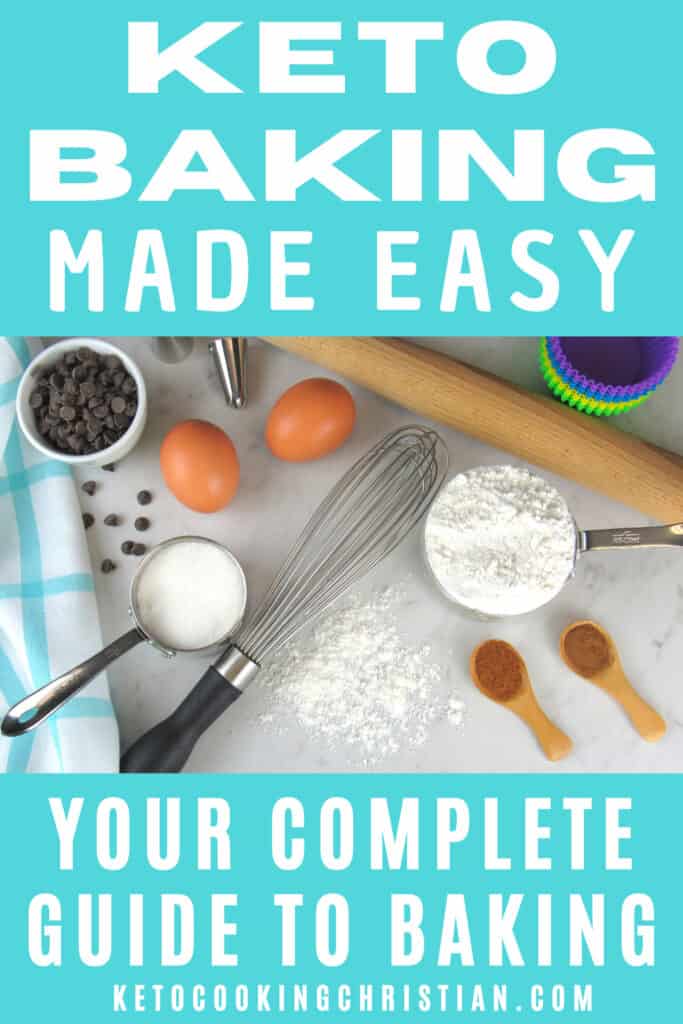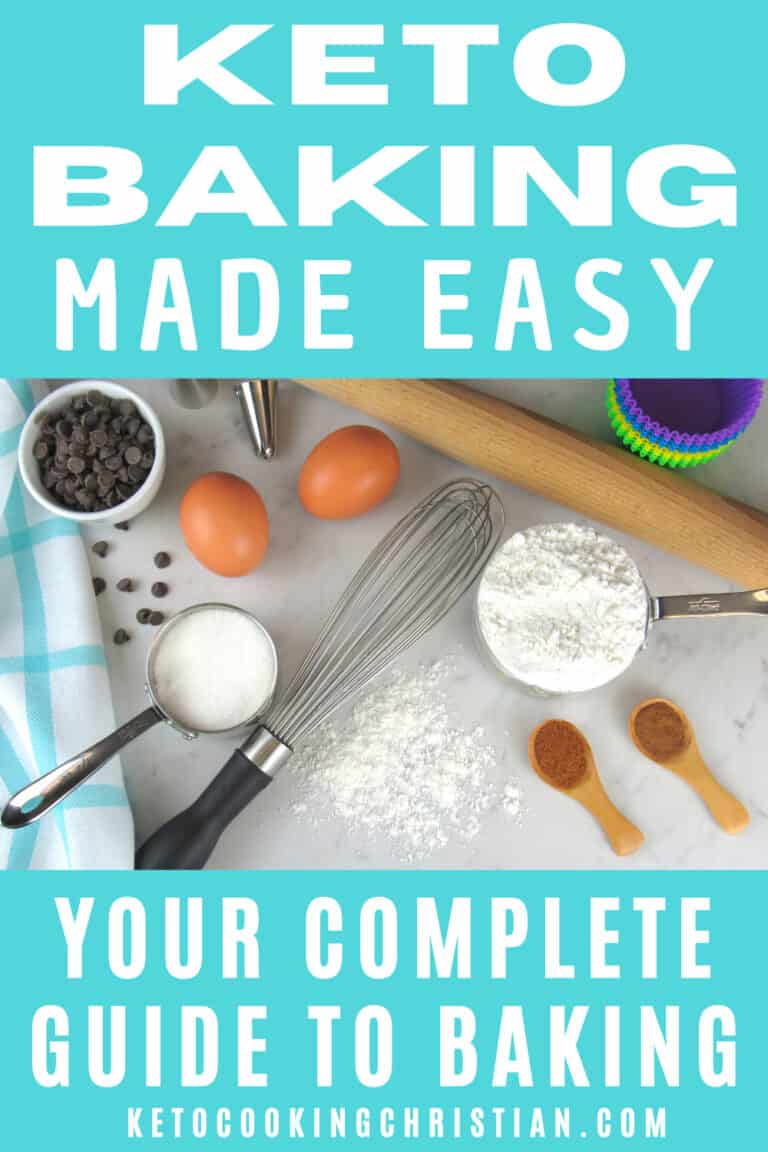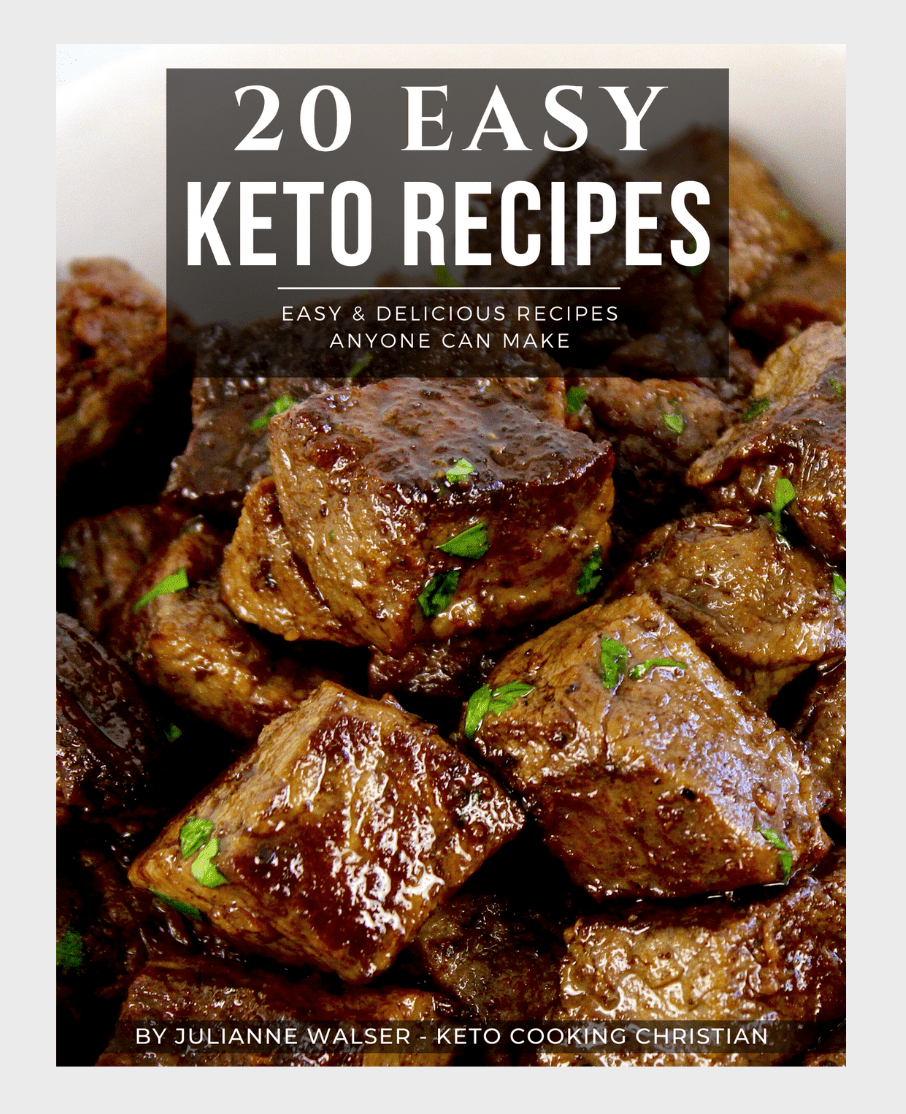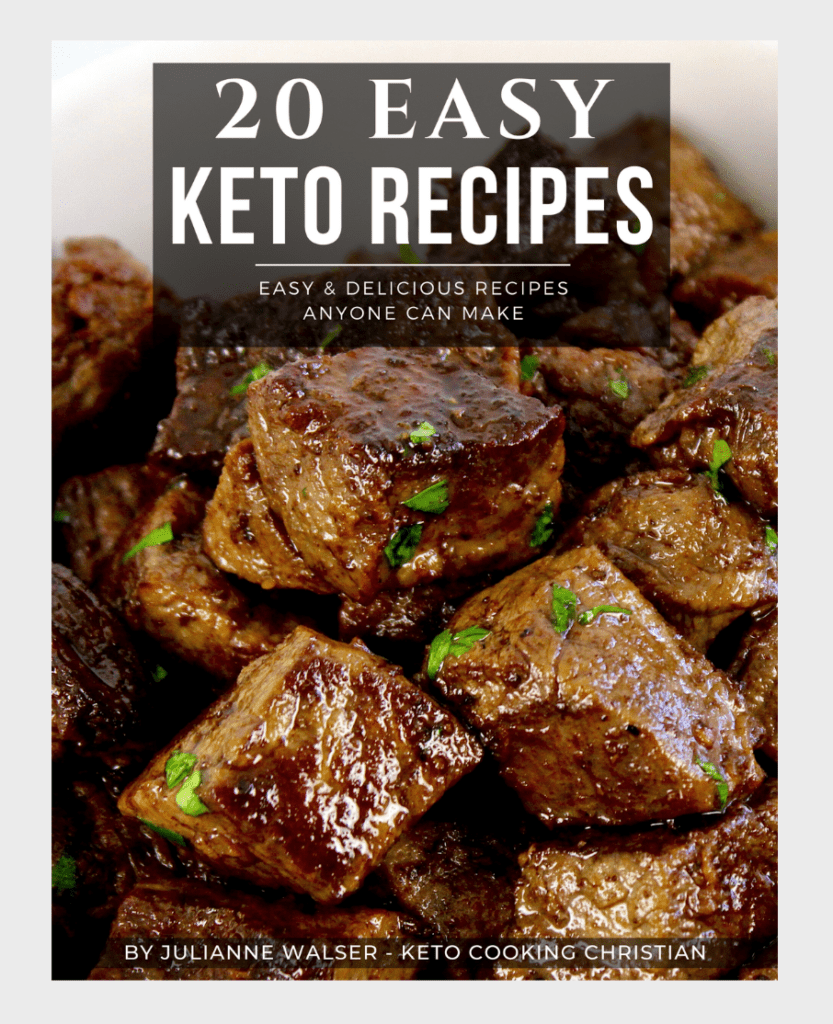 FREE 20 EASY KETO RECIPES EBOOK
When starting Keto, one of the challenges you may face can be cravings for traditional carb laden baked goods like muffins, cookies, cakes, pastries and breaded recipes.
The good news is, there are some really great products out there that allow you to give your favorite recipes a Keto makeover. And most often, they end up even better than the original version!
That's an important factor and in some cases a total game changer for those that follow a Keto lifestyle. Being able to eat foods that you've loved your whole life, but in a healthier way, can help you stay on course, satisfy cravings and honestly, just feel normal.
Keto shouldn't be restrictive nor make anyone feel deprived. When you don't feel deprived, there should be no reason to cheat!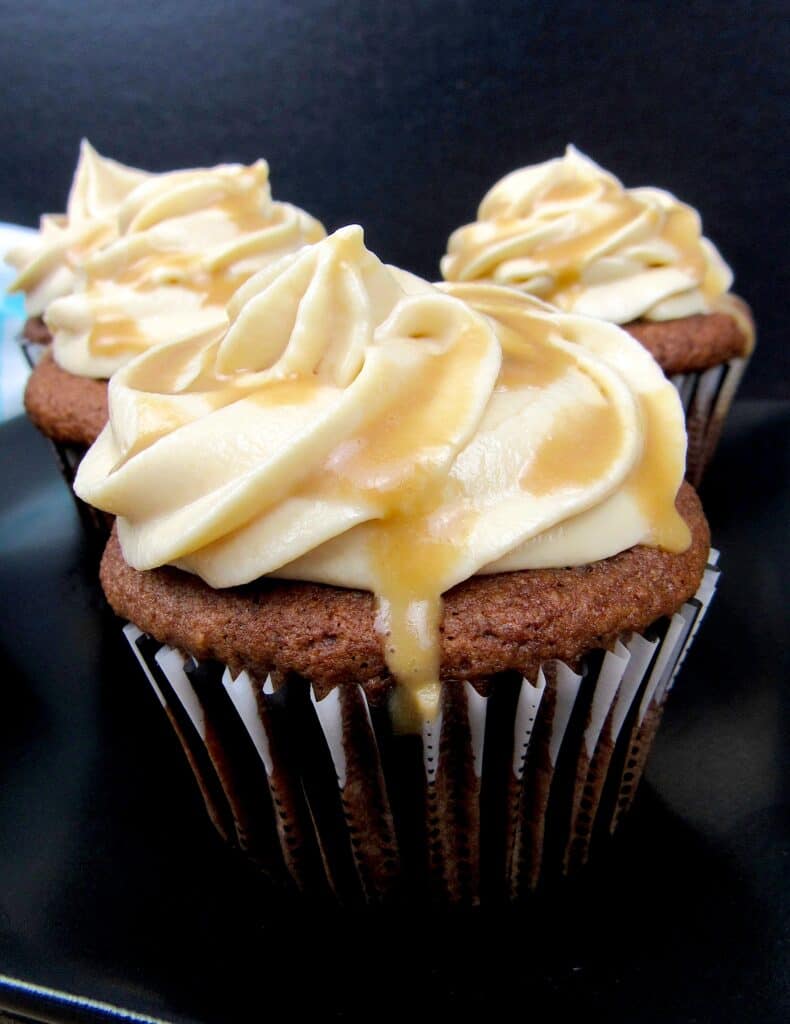 I've compiled an easy to follow list of some of the best ingredients you can use to recreate all your favorite recipes into Keto, gluten free and low carb healthy options.
Let's get started!
Grain-Free, Gluten-Free Flour Alternatives
Traditional wheat flour is high in carbs and gluten, making it impossible to bake low carb recipes. Here're some great Keto flour baking alternatives.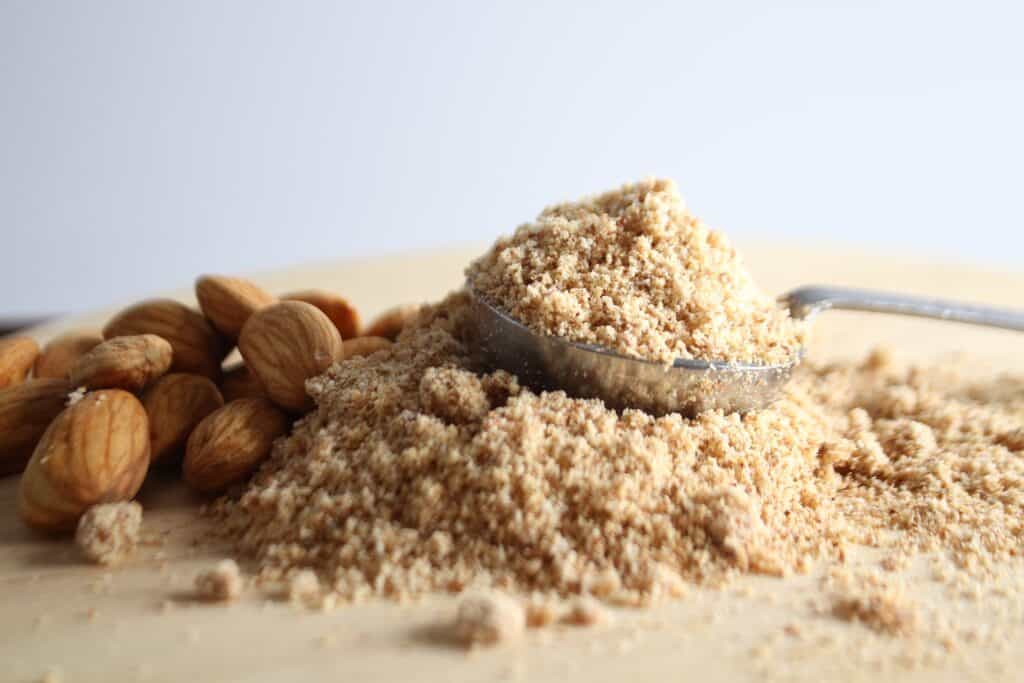 Almond Flour
The most common low carb flour for Keto baking is Super Fine Almond Flour. Made from finely ground almonds, minus the skin, it is gluten-free, a great source of fiber and healthy fat and is typically a 1:1 substitution for regular flour, but there are other factors that play into this (see below).
Almond flour is not the same as almond meal. Almond meal is whole crushed almonds, including the skin, and it's much more coarse. Coarser grains are heavier and tend to weigh down most baked items and that's why almond flour is preferred.
Because of almond flour's versatility, by adjusting the ingredients added to it, it can be used to make: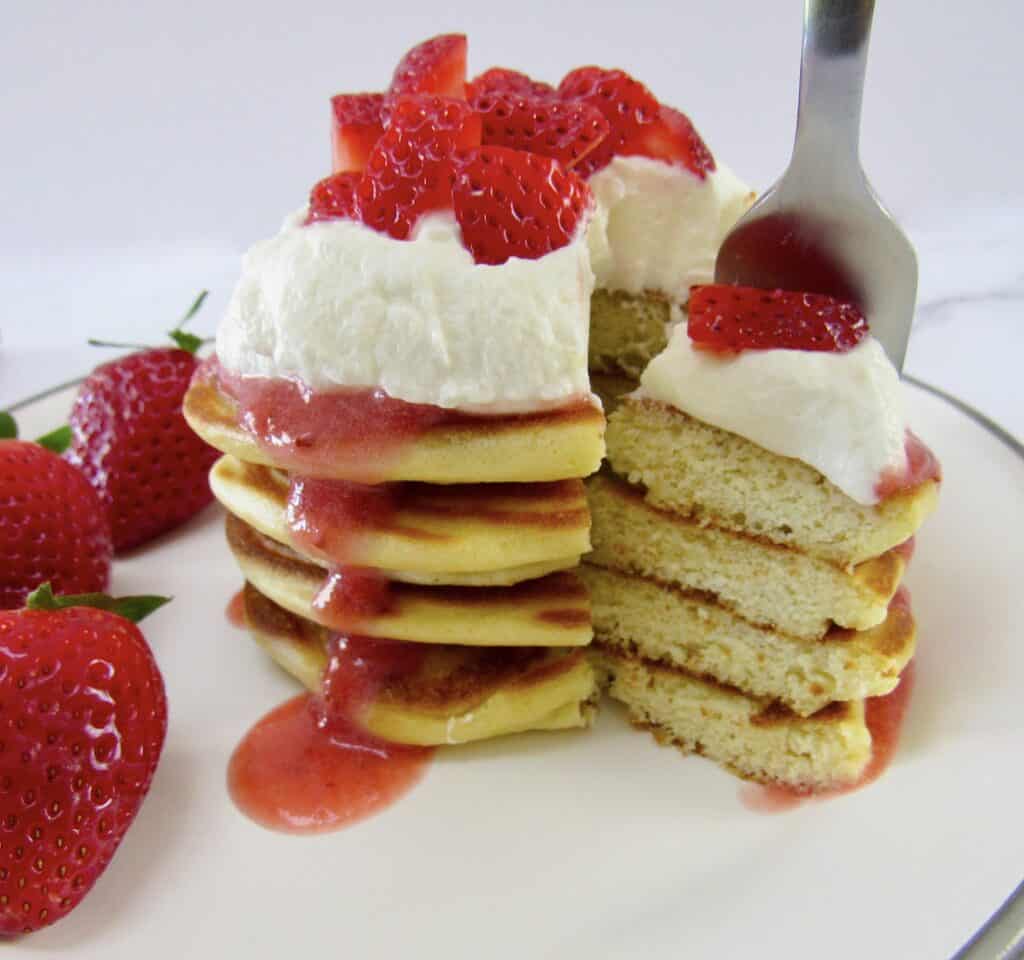 But, almond flour isn't just for desserts! It's also used in many savory Ketogenic dishes like mock Cornbread, Focaccia, Drop Biscuits and it can also used to make great breading.
Baking with almond flour may take a few adjustments, but the flavor and texture is really great for many Keto recipes.
I typically use a combination of almond flour, crushed pork rinds, grated parmesan cheese and herbs as a breading in: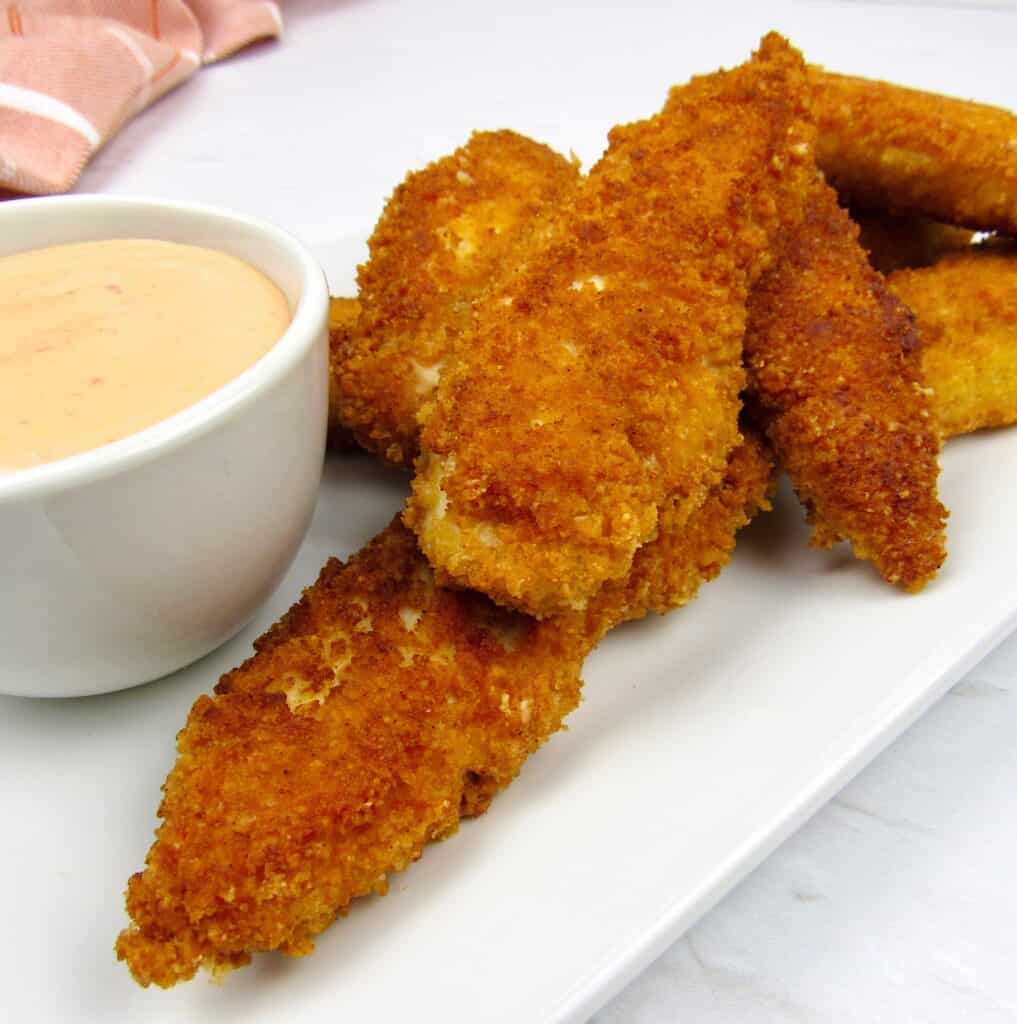 Tips for Cooking Keto Almond Flour Recipes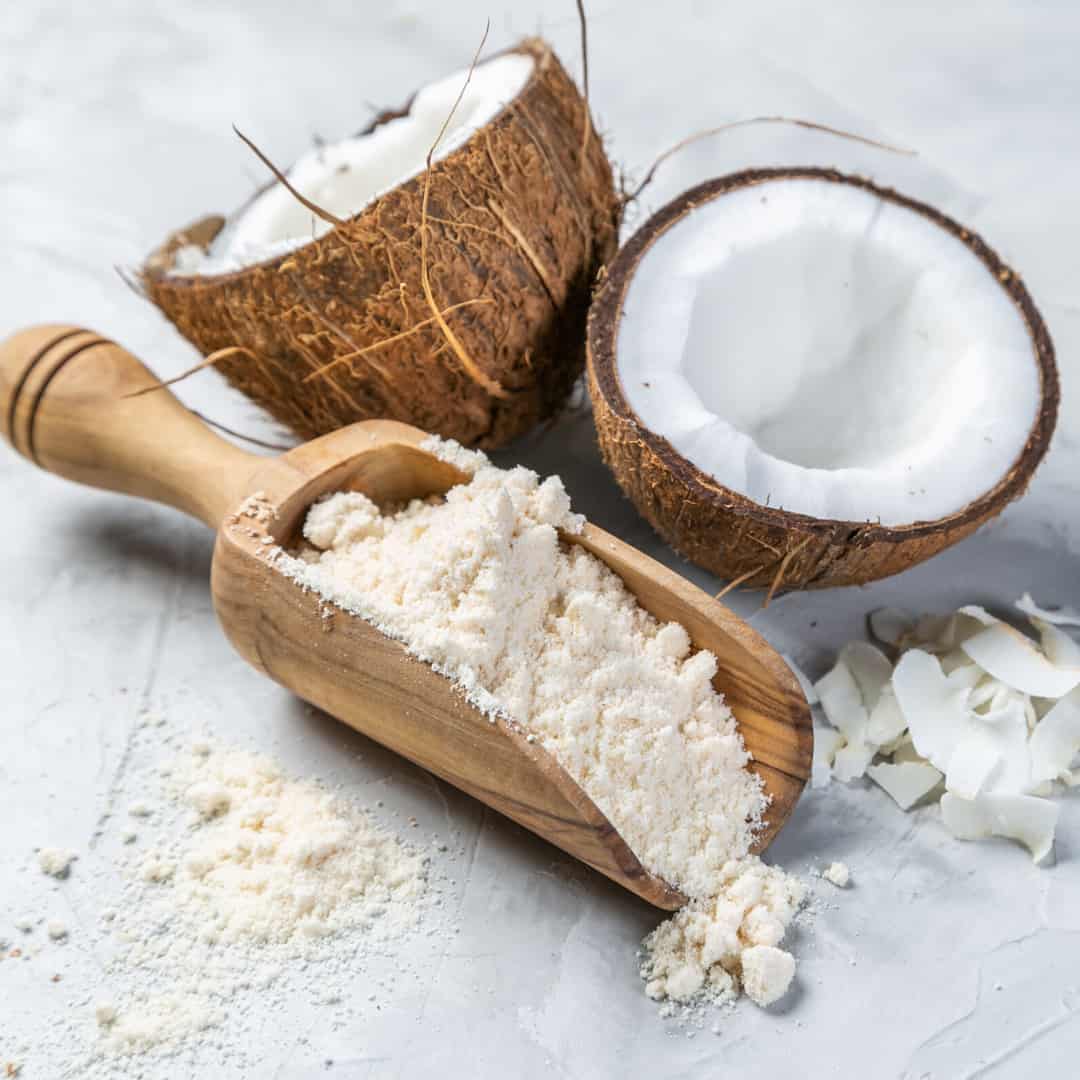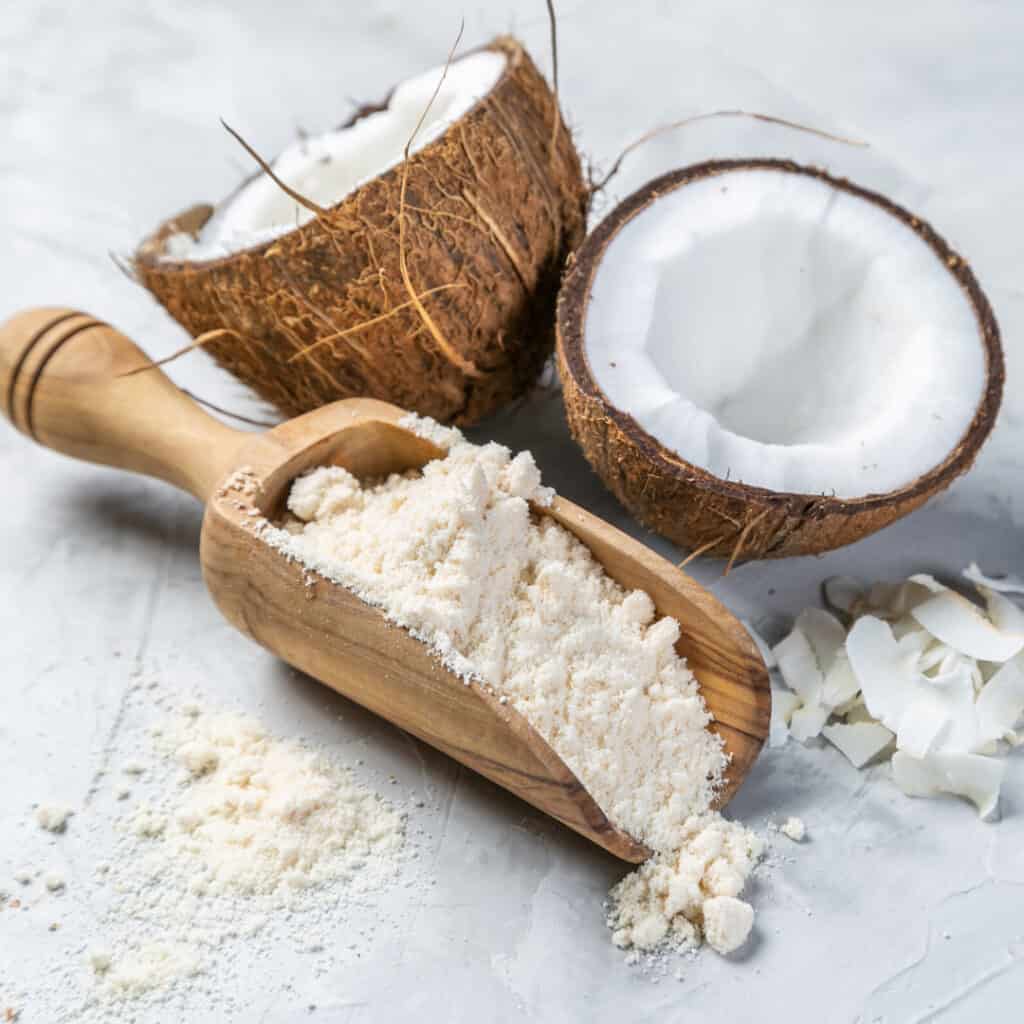 Coconut Flour
Coconut flour is another common flour used in Keto baking. It's made from finely ground coconut meat once all the milk has been drained and pressed out.
It's a great source of fiber, healthy fats and is perfect for anyone who has nut allergies. A little goes a long way, because it's extremely absorbent.
Coconut flour can often be a good substitute for almond flour, but you'll need to use about ¼ of the amount and add more egg and/or liquid. You can try it in this Strawberry Shortcake Mug Cake.
Tips for Baking Low Carb Coconut Flour Recipes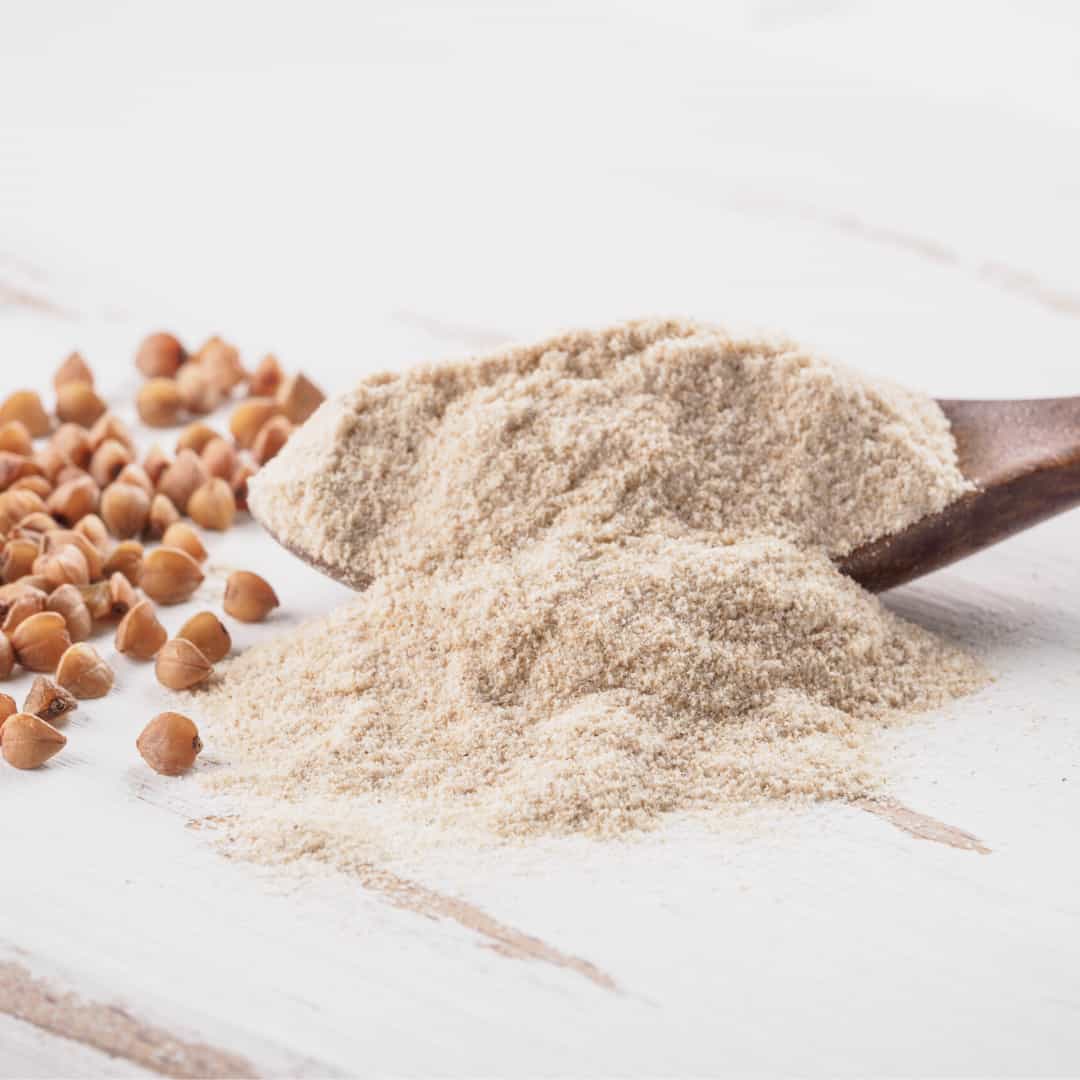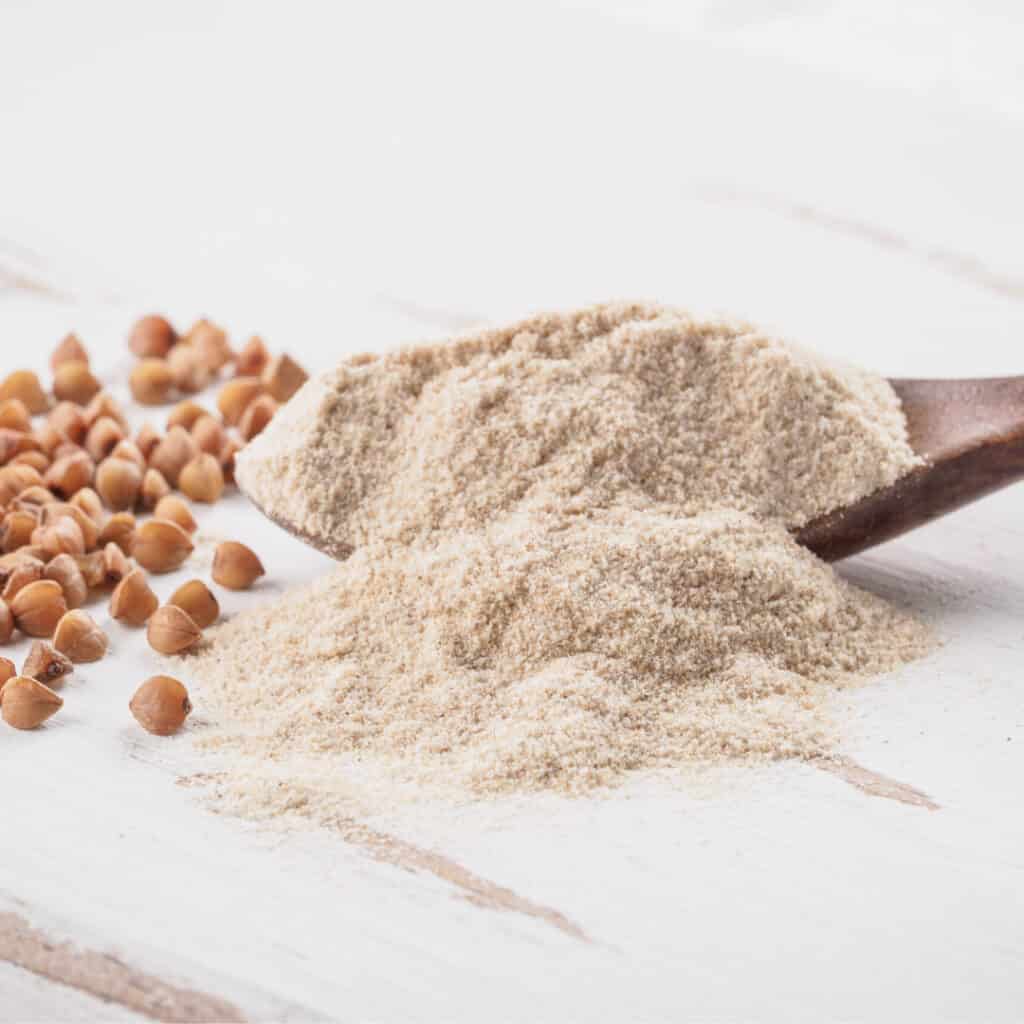 Hazelnut Flour
Hazelnut flour is seldom seen in US baked goods recipes but it's often used in low carb Italian pie crusts, scones, cookies, and pastries. To make this nut flour, whole hazelnuts are peeled and ground into a delicate and fine flour.
Hazelnut flour is not just for desserts. It can also be used as a Keto breading or coating for pan seared fish, chicken tenders or most anything that you would use almond flour.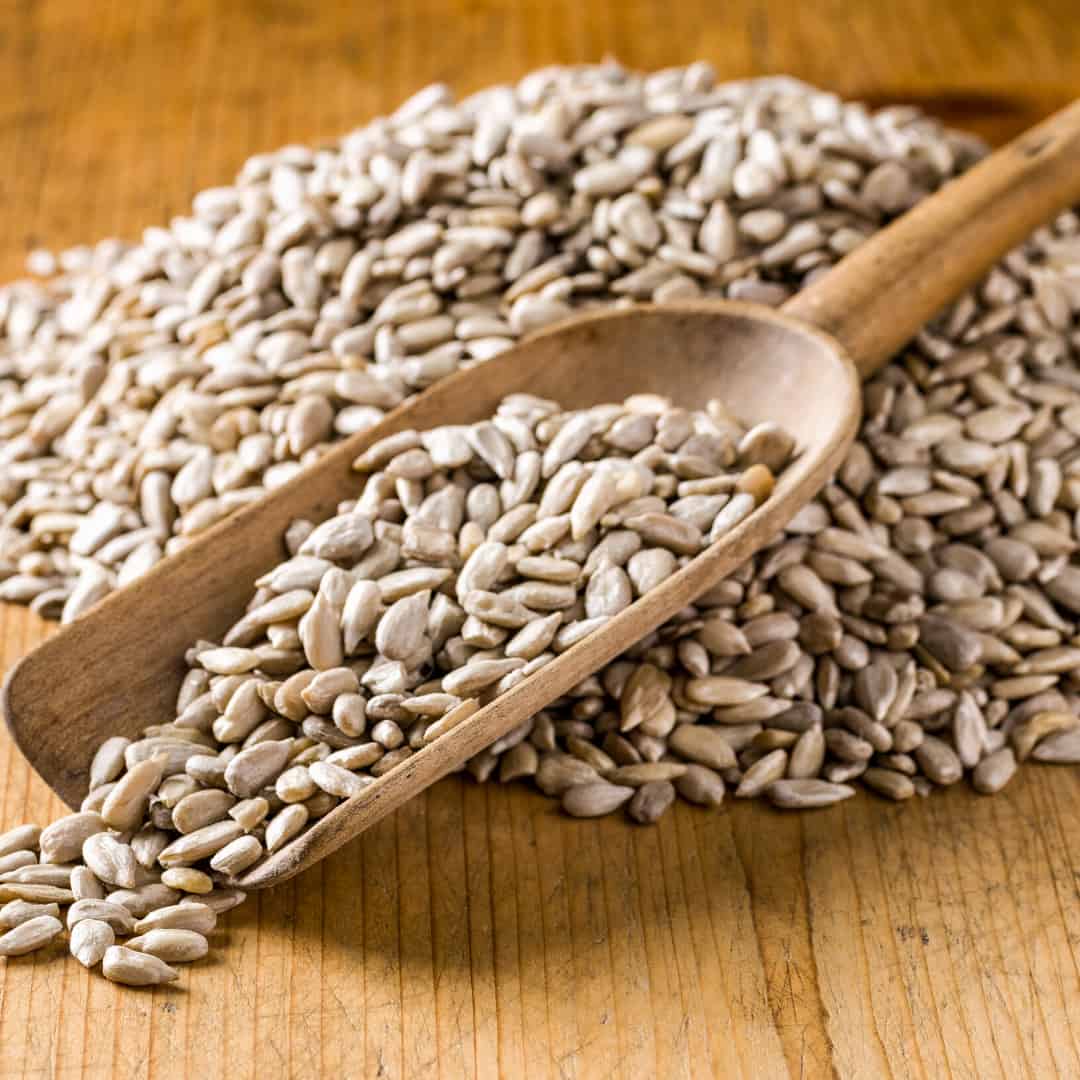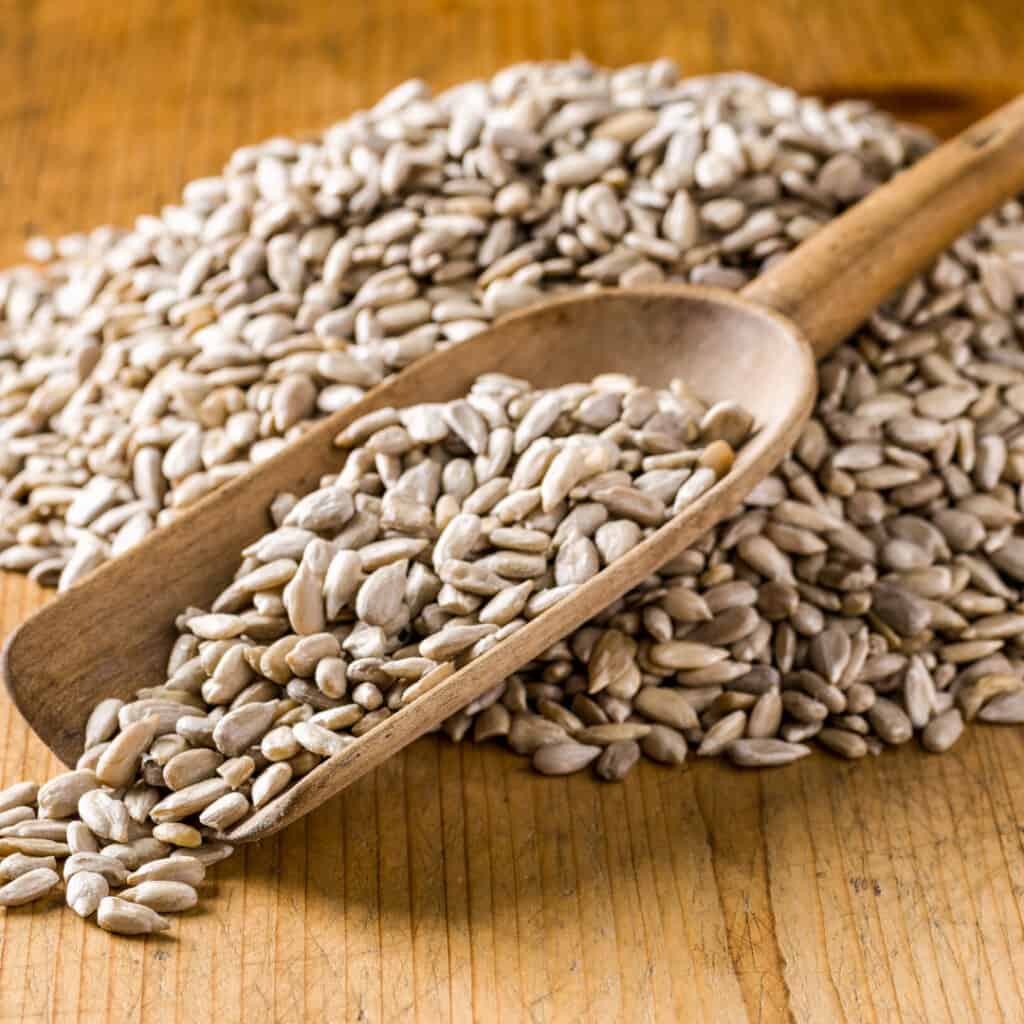 Sunflower Seed Flour
Sunflower seed flour is a great alternative to those that have a nut allergy. You use sunflower seed flour in a 1:1 ratio to almond flour. And the good news about sunflower seed flour is you can make it yourself with a simple coffee grinder and whole unsalted sunflower seeds. Just add the seeds to the grinder for about 5 minutes or until finely ground.
You can use this gluten free flour in muffins or cookies and just about anything you would use almond flour. It does have a higher carb count than almond flour so make sure you account for that when calculating your macros.
There is one little word of caution with sunflower seed flour. Sometimes there is a chemical reaction between the chlorophyll in the seeds and the baking powder. It can turn your baked goods a greenish color. No worries if this happens. To prevent that, add just a little bit of some type of acid like lemon or lime juice or a little apple cider vinegar.
Pecan Flour
Less common than most grain free flours, pecan flour is often overlooked as a great flour alternative. This type of nut flour is often used in dessert bars and pie crusts but can also be used to create a low carb breading for savory recipes.
You can use this in combination with almond flour to make nutty flavored shortbread style cookies or pecan sandies. You can also make a pecan flour mug cake using the same recipes that call for almond flour. One great thing about pecan flour is, it will last for months in the fridge once it's been opened.
Not only does pecan flour add a rich and nutty flavor to your recipes, it also provides health benefits from its high levels of fat, protein, fiber, and Vitamin E.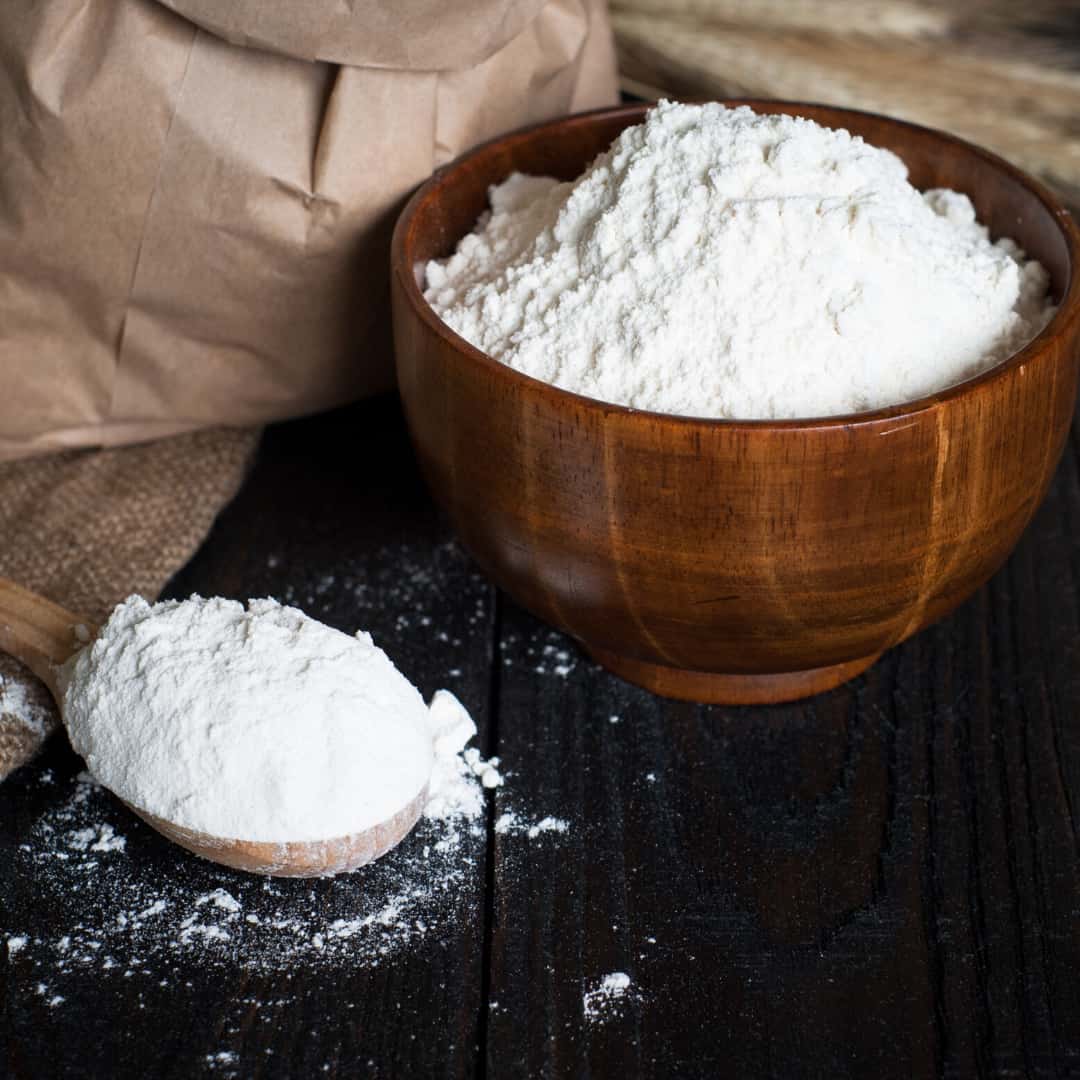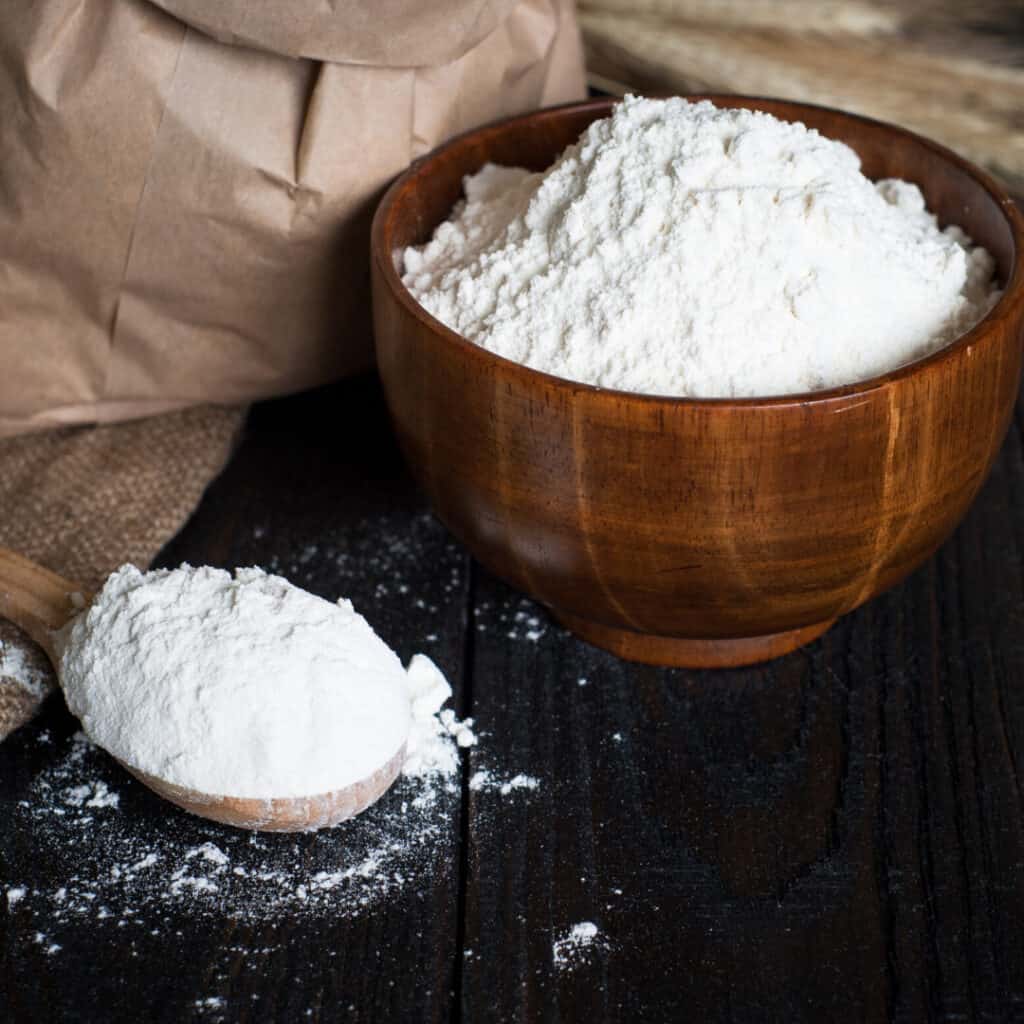 Oat Fiber
This is one of my favorite ingredients to bake with! Oat fiber is not made from grinding oats like Oat Flour is. Much like psyllium husk powder, it's made from grinding the outer husks of oats and is pure insoluble fiber. So, it has zero net carbs, is a great source of fiber and gives the most amazing texture to anything you bake!
I'm partial to the Oat Fiber made by Lifesource, because they grind it into a very fine powder and has the most mild flavor. You can use it in SO many recipes including:
Tips for Baking with Oat Fiber on Keto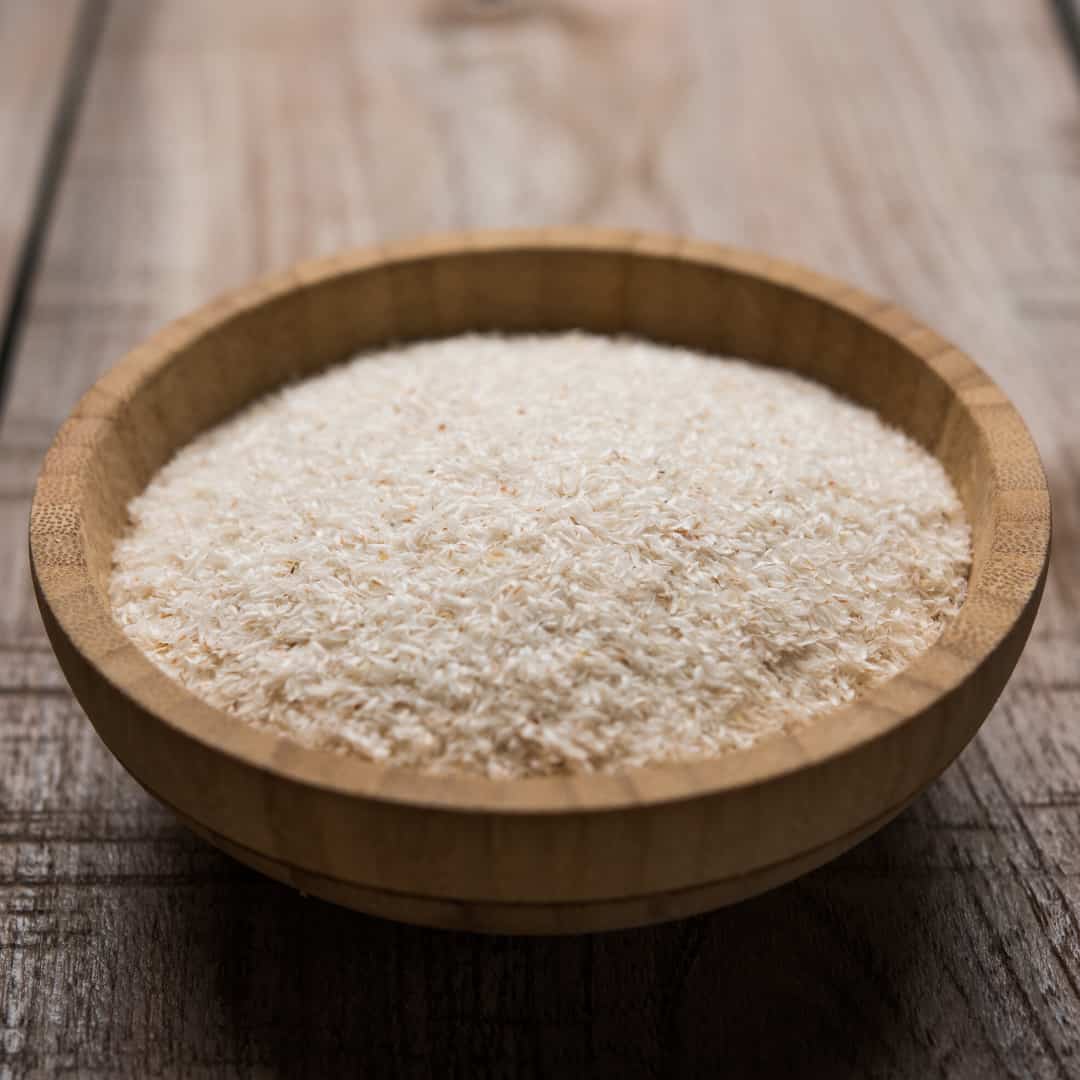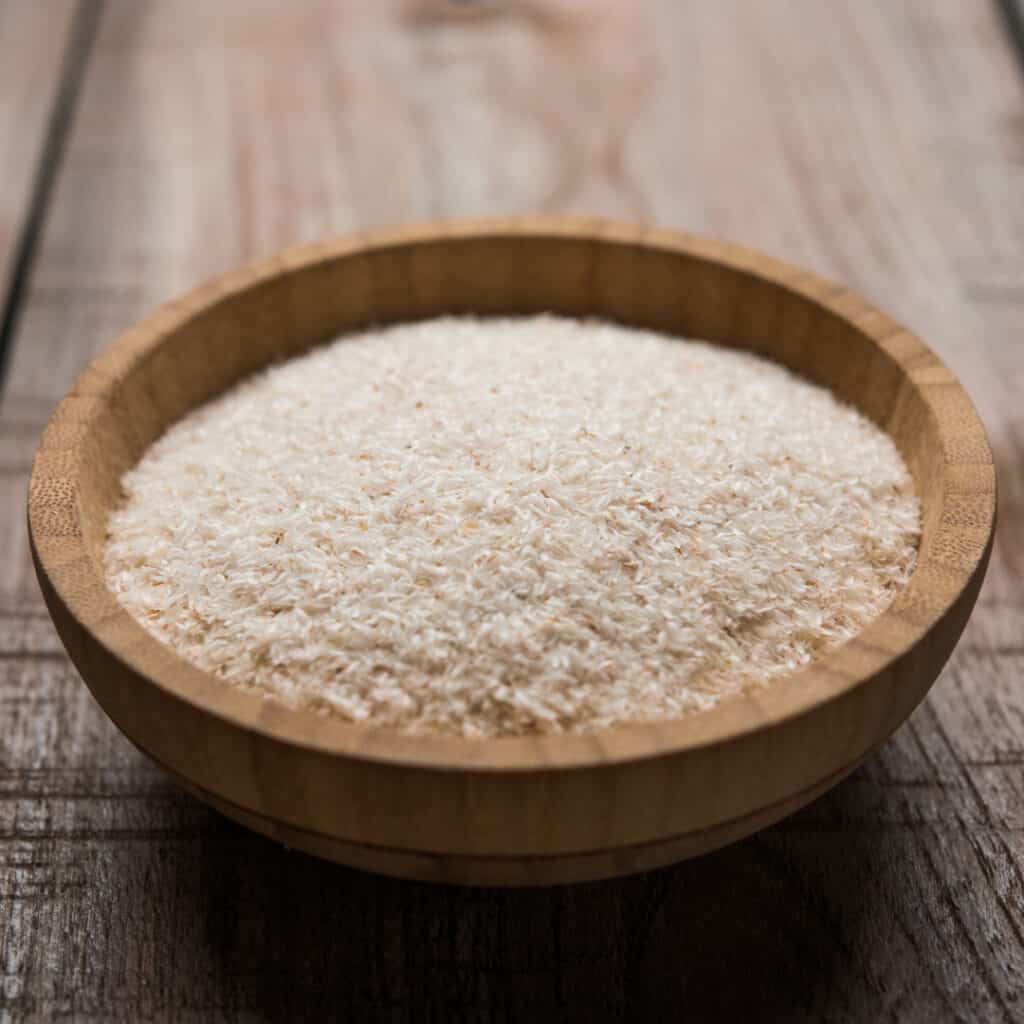 Psyllium Husk Powder
This is an ingredient I seldom use because oat fiber is my preferred fiber ingredient. I've included it on the list because as you continue on your Keto journey, you'll see it in a number of recipes out there.
Psyllium husk powder is a form of fiber made from the husks of the plantago ovata plant's seeds. The husks are ground finely into powder or flour.
It's often used when baking breads, as in these Italian Breadsticks, because of it's ability to hold moisture and create fluffiness. It's typically used in combination with other low carb flours to enhance the overall texture of the recipes.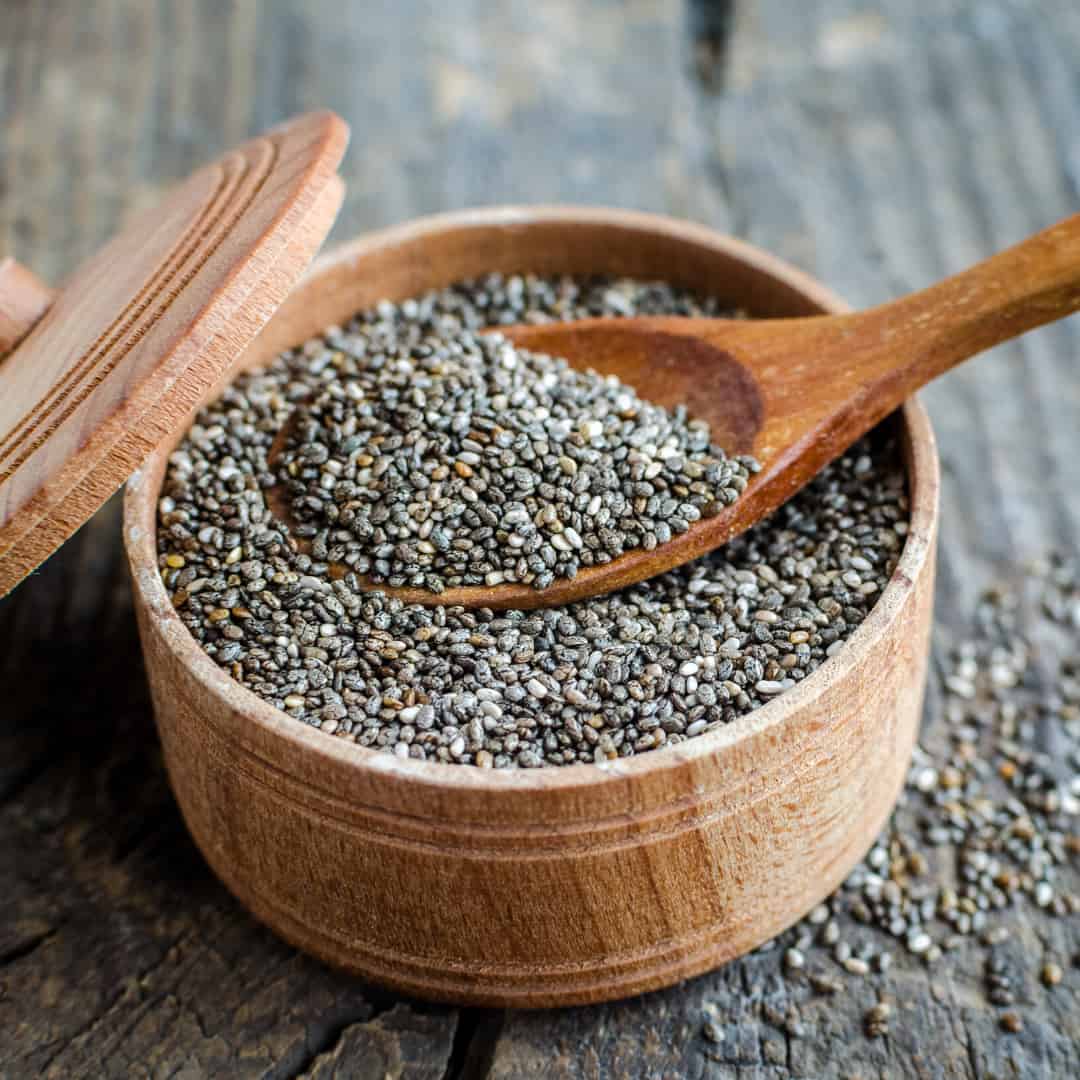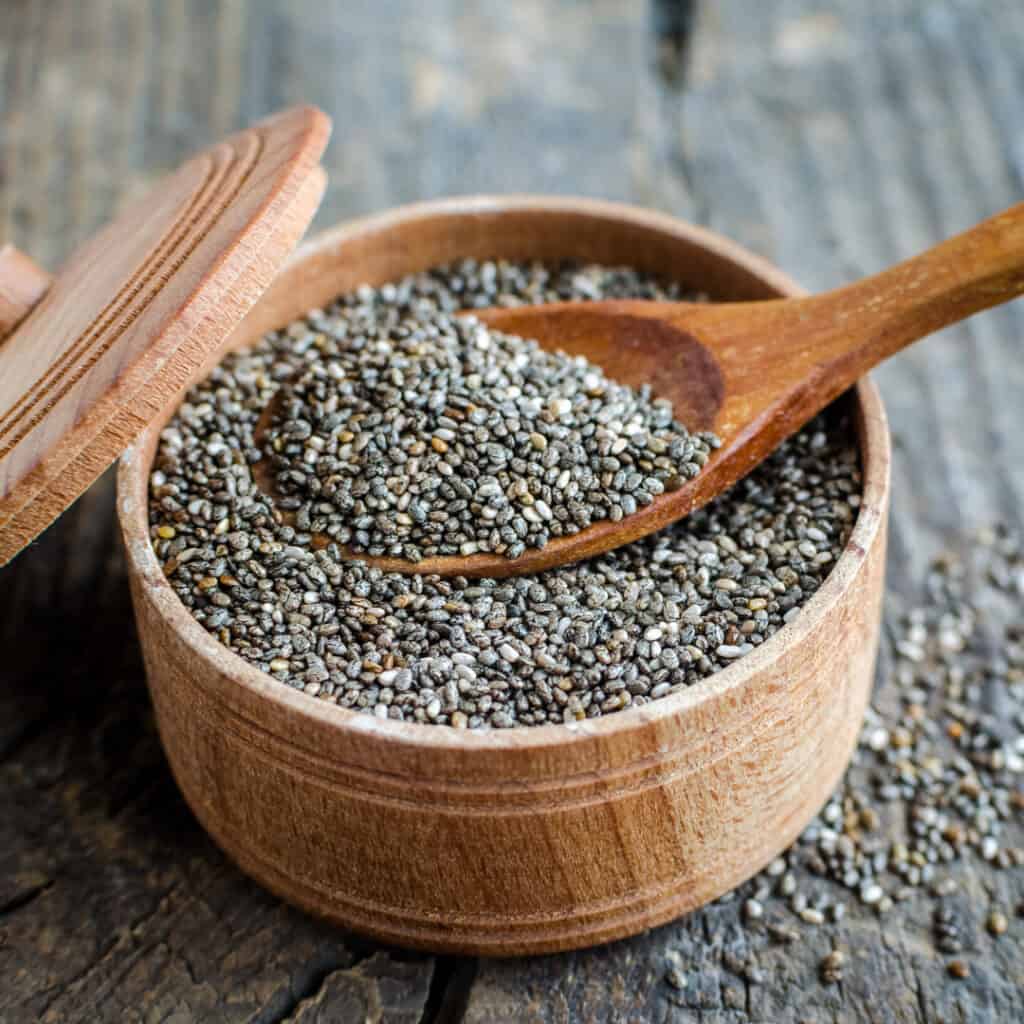 Chia Seeds
Flavorless but extremely nutritious, chia seeds are often used in puddings or smoothies. They are perfect in jams, like this Strawberry Chia Seed Jam.
When used in moderation, they can add nutritional value without affecting its taste or adding too many carbs. A nutritional chia seed snack to keep on hand for those on the go is this Keto Granola.
Chia seeds, as with psyllium husk are usually combined with another type of flour when used for baking.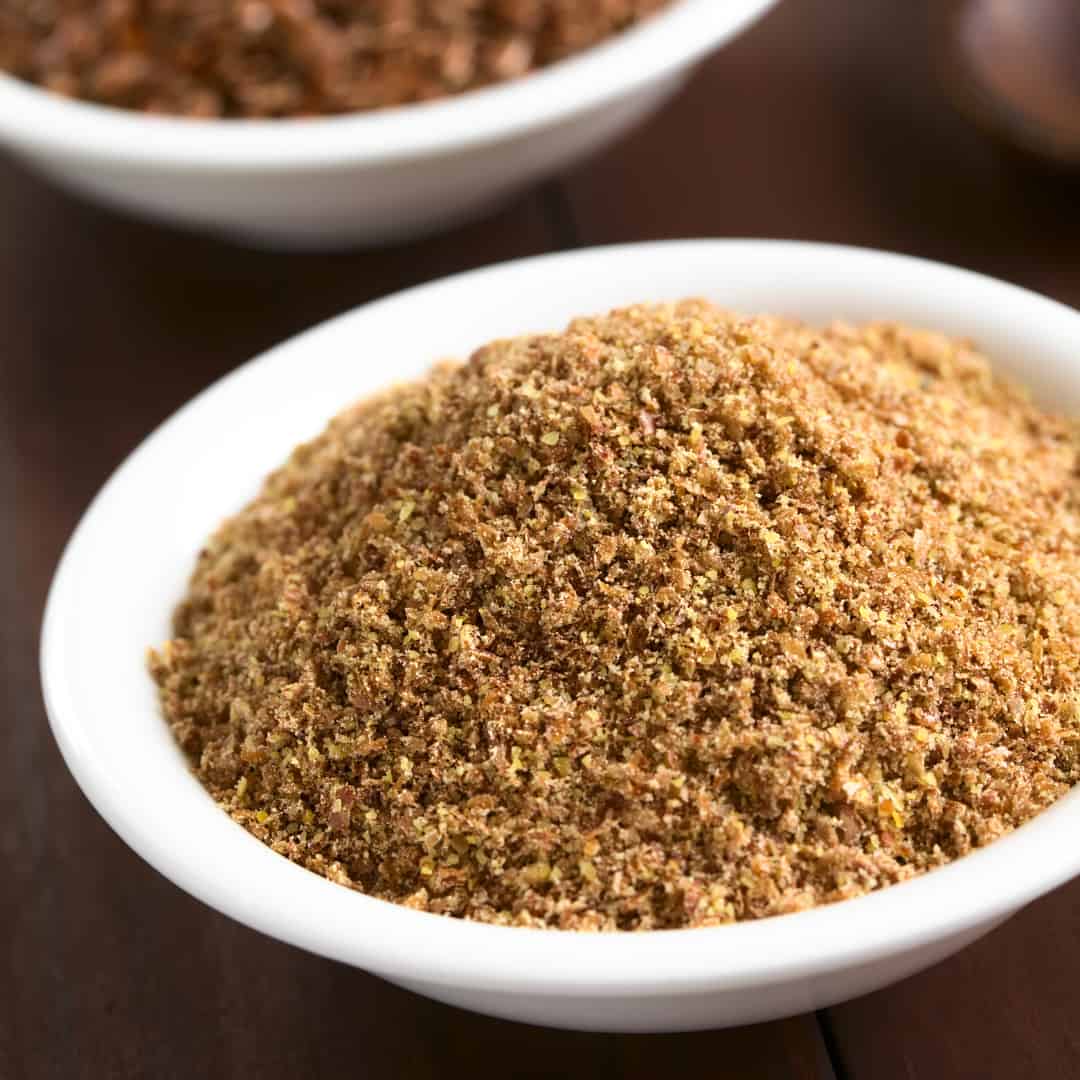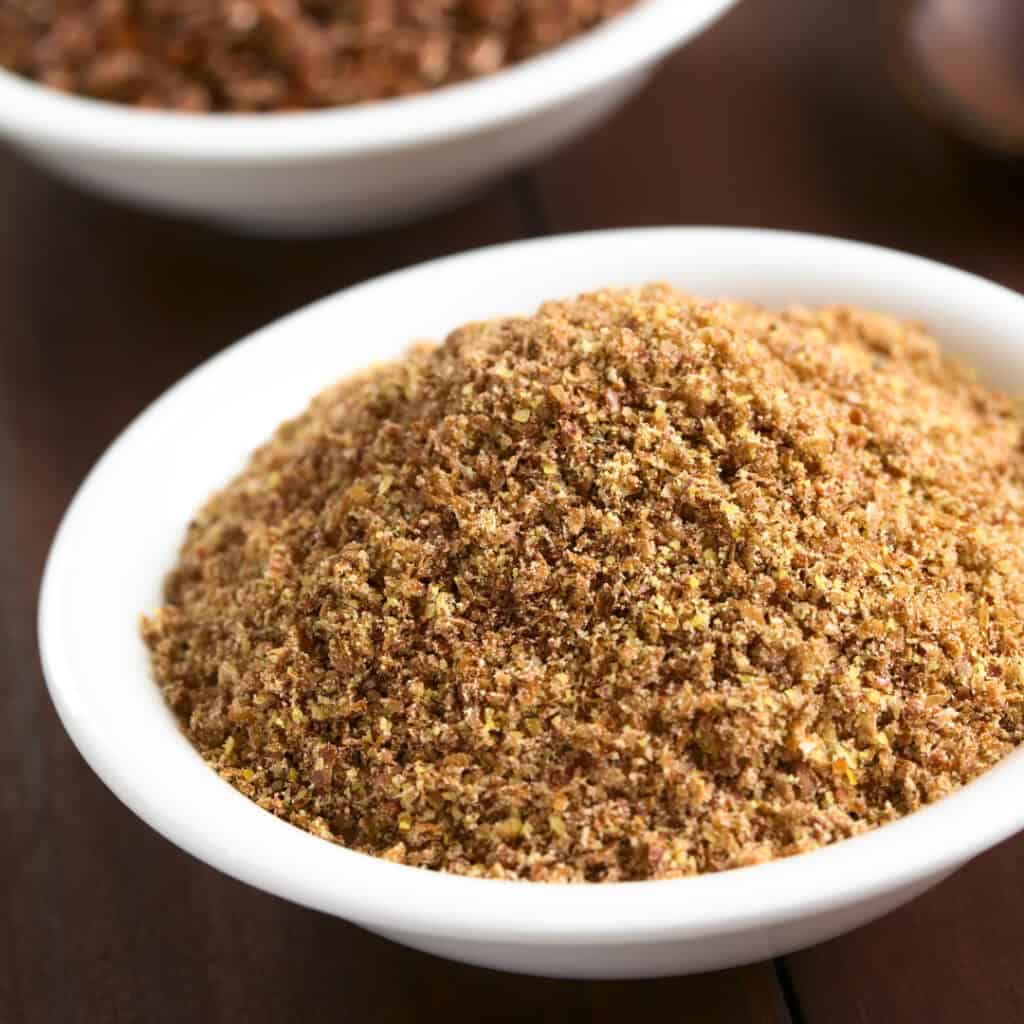 Flaxseed Meal
Flaxseed meal is made from finely ground flaxseeds. It has a course texture a lot like that found in almond meal. It works well in bread and cracker recipes. You can also add flaxseed meal to smoothies or fruity mousse for extra fat and fiber.
The great thing about this meal is that for every gram of carbohydrates, there is a gram of fiber, making flaxseed meal have zero net carbs.
Flaxseeds are a nutritious addition to your Keto pantry. To learn more about their health benefits, you can read all about them in this article.
Sugar Substitutes
There're several things to consider when deciding what sugar substitute you use on Keto. In fact not all sugar substitutes are created equal, but for the most part, it all comes down to testing which one you prefer.
Each type of sugar substitute has their own flavor properties which makes the amount you will use in a recipe differ. Be sure to check the label to make sure you're using the right ratio for the recipe you're making.
Whichever one you choose, you do want one that has no effect on insulin levels or blood sugar levels and should have basically no calories or net carbs.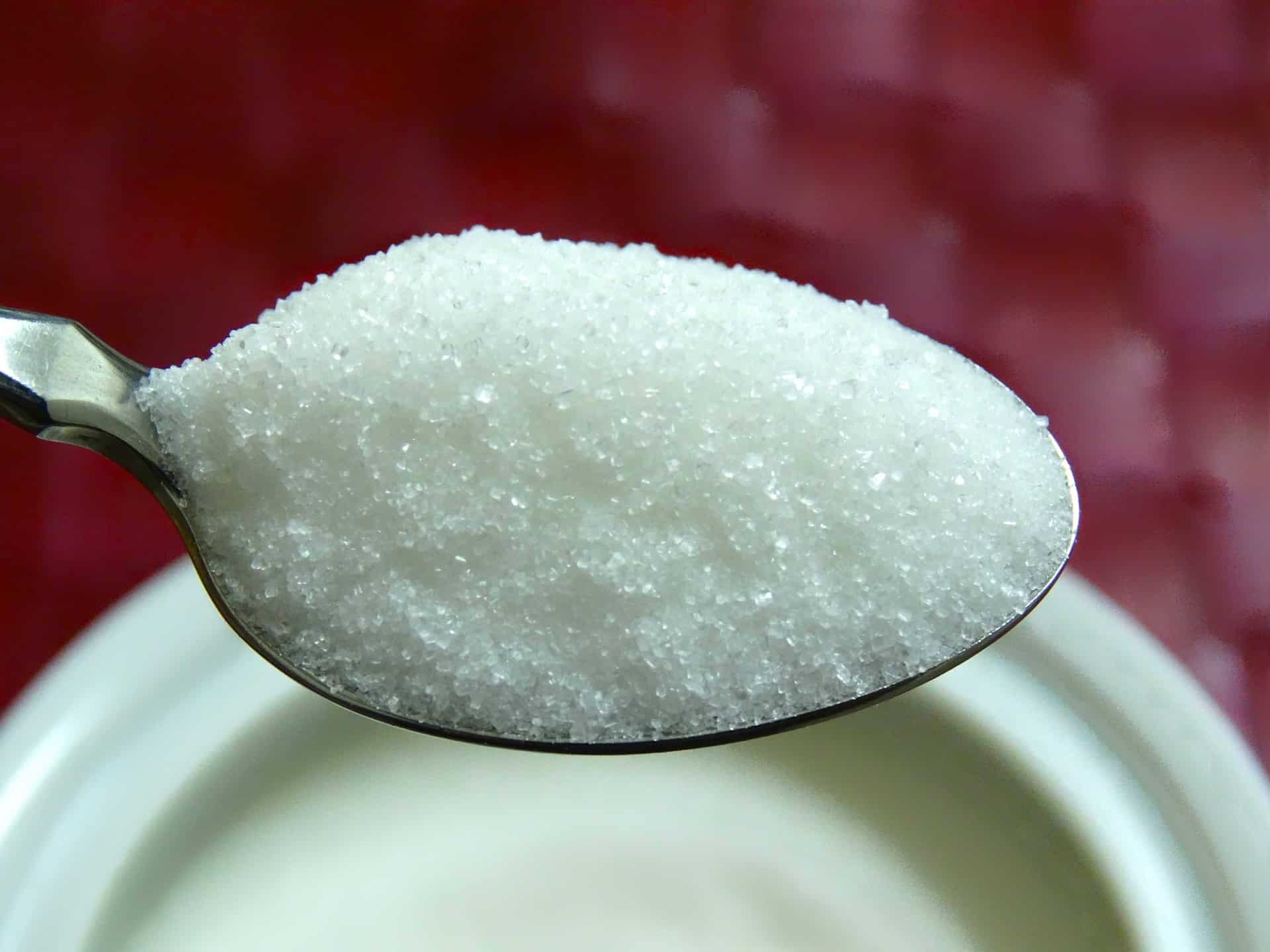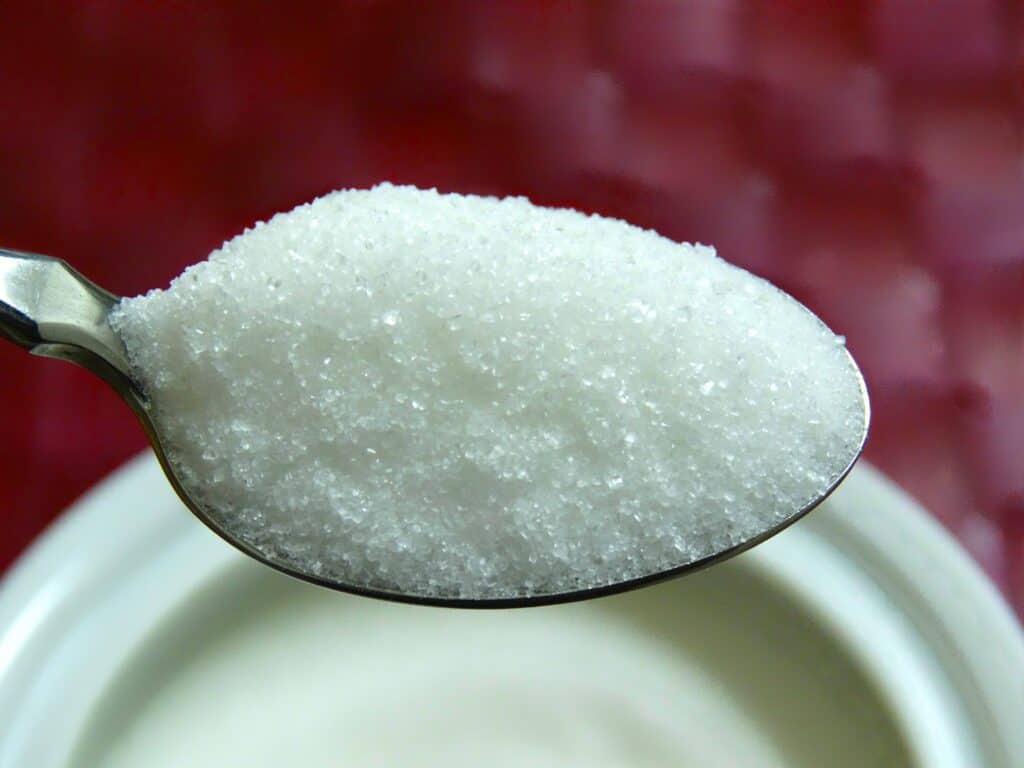 Erythritol
This Keto sugar substitute taste a lot like regular sugar. It registers a 0 on the GI index, meaning it doesn't raise your blood sugar levels.
While there are different brands of Erythritol on the market, Swerve is one of the best. It has low to 0 calories, 0 net carbs and it's certified non-GMO. It comes in three forms to cover all your baking needs. And for anyone with pets (like me), it's not toxic like Xylitol is.
Swerve Confectioners is great for baking and is hands down my most commonly used sweetener. It blends well, isn't grainy and it taste most like traditional sugar. I use this sweetener in a lot of my baked goods. It makes wonderful desserts like:
It's so versatile, I honestly can't say enough good things about this product. Try this in your next Keto dessert recipe, you won't be sorry.
Swerve Granular is good for recipes where you need a caramelized topping like in Crème Brulee. It also works really well in muffins and cookies, like these fantastic Snickerdoodle Cookies and these Snickerdoodle Muffins as well as these Lemon Meringue Cupcakes.
Swerve granular will re-crystalize when it cools, so it's best used in baked recipes verses no-bake recipes. The granular form of Swerve is very sensitive to humidity. It can become lumpy if it's exposed to too much moisture. If this happens, just blitz it in a mini food chopper or food processor.
Last but not least, there's Swerve Brown, which looks and feels JUST like regular brown sugar. Swerve Brown makes an amazing crumb topping like:
Any recipe that calls for brown sugar will adapt well using Swerve Brown. It makes a wonderful Keto Caramel Sauce to go over ice-cream too!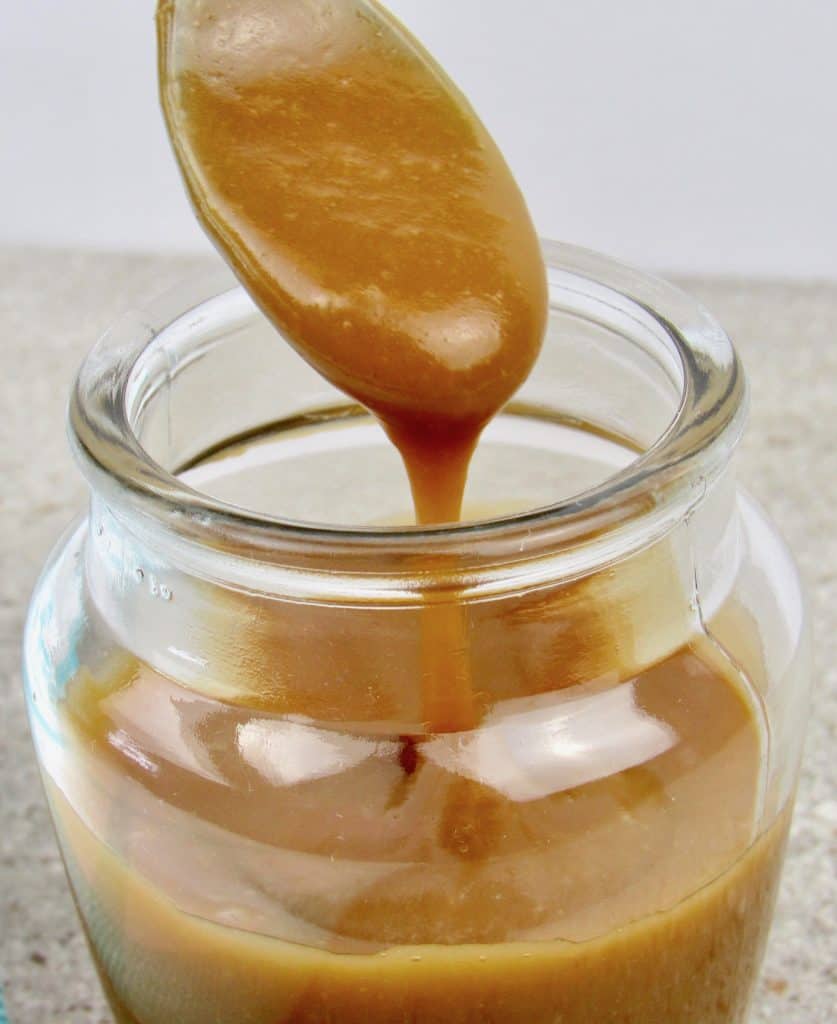 Monk Fruit
Monk fruit is natural sugar substitute that comes from a plant with the same. It registers 0 on the GI, contains 0 net carbs and 0 calories.
Monk fruit is sweeter in equal measurements than regular sugar, so you will need to make sure to test the ratio's when using it. It comes in granulated, powdered and golden forms.

Allulose
Allulose is the fairly new kid on the block for Keto sweeteners. It also registers 0 on the glycemic index, it's very low calorie and has 0 net carbs.
Allulose browns quicker than table sugar and sugar alcohols, so you'll have less cooking/baking time required. Allulose is available in different forms as well, granulated or powdered.
Liquid Stevia
Liquid Stevia sugar substitute is derived from the leaves of the Stevia plant. The body does not metabolize it the way it does sugar, so it has very few calories. It is sweeter than regular sugar, so you will use much less of it in recipes.
I don't use Stevia in many desserts, but it is great for sweetening berries like in this Mini Pavlova with strawberries. I also use it to sweeten teas, coffee and homemade lemonade
Besti Sweeteners - Use Code: KCC10 for 10% Off!
Recently, a new sugar substitute brand has hit the market. Besti Sweeteners are premium, non-GMO pure erythritol, allulose and monk fruit blends with erythritol or allulose.
They are 0 on the GI index, have 0 calories, 0 net carbs. Available in granulated, crystallized and powdered! These are great quality sweeteners and a definite must for a pantry staple.
This is a list of all the new types of Besti sugar substitutes that are being offered:
Keto Fats and Oils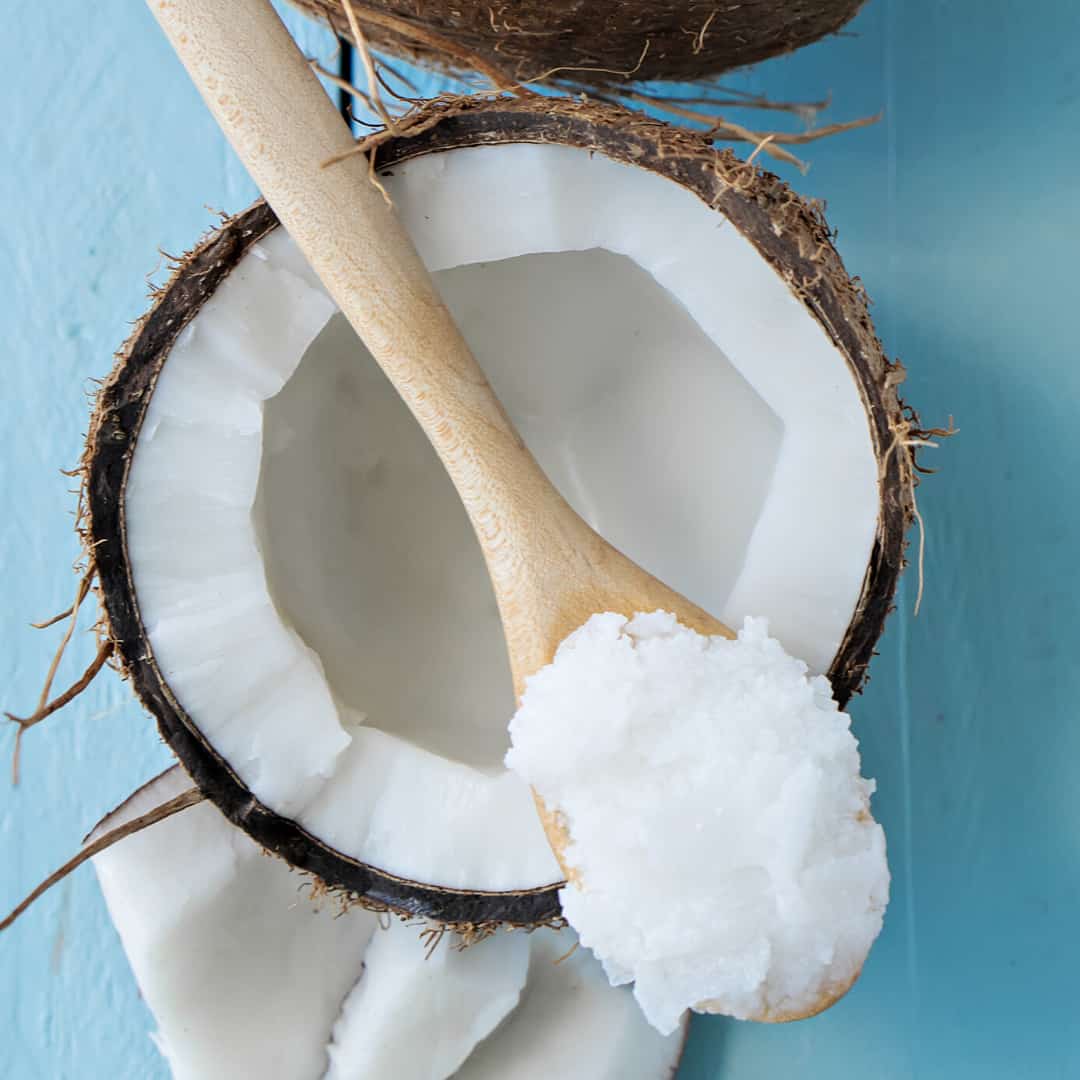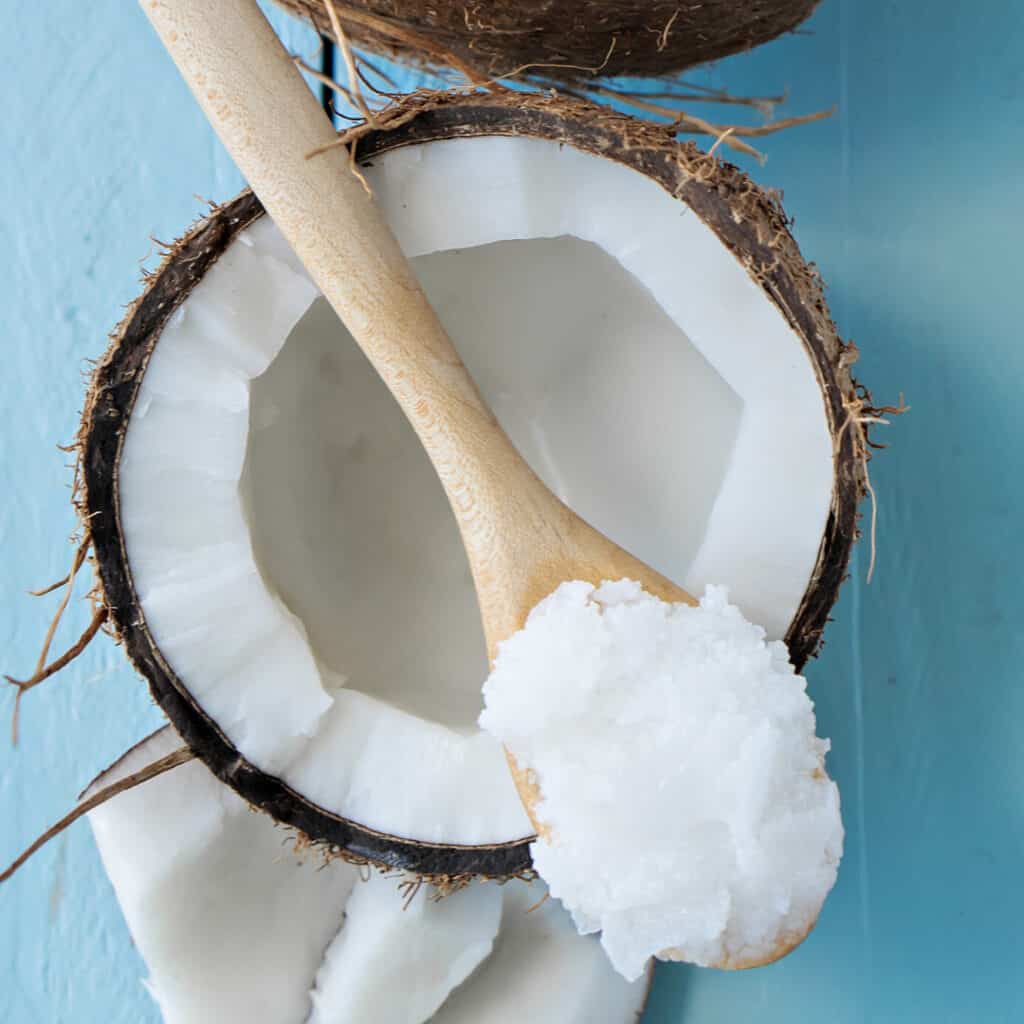 Coconut Oil
Coconut Oil is xtracted from the kernel or meat of mature coconuts harvested from the coconut palm. It's often used in Keto baked recipes.
Frying in coconut oil is not recommended because it has a low smoke point, meaning it can not withstand high temps without burning. However, coconut oil is a quintessential baking oil in most Keto and low carb diets.
It's loaded with healthy fatty acids and can help curb cravings while providing many vitamins and minerals. In baking, it works perfect with almond and coconut flours to create some truly remarkable desserts.
Try it in: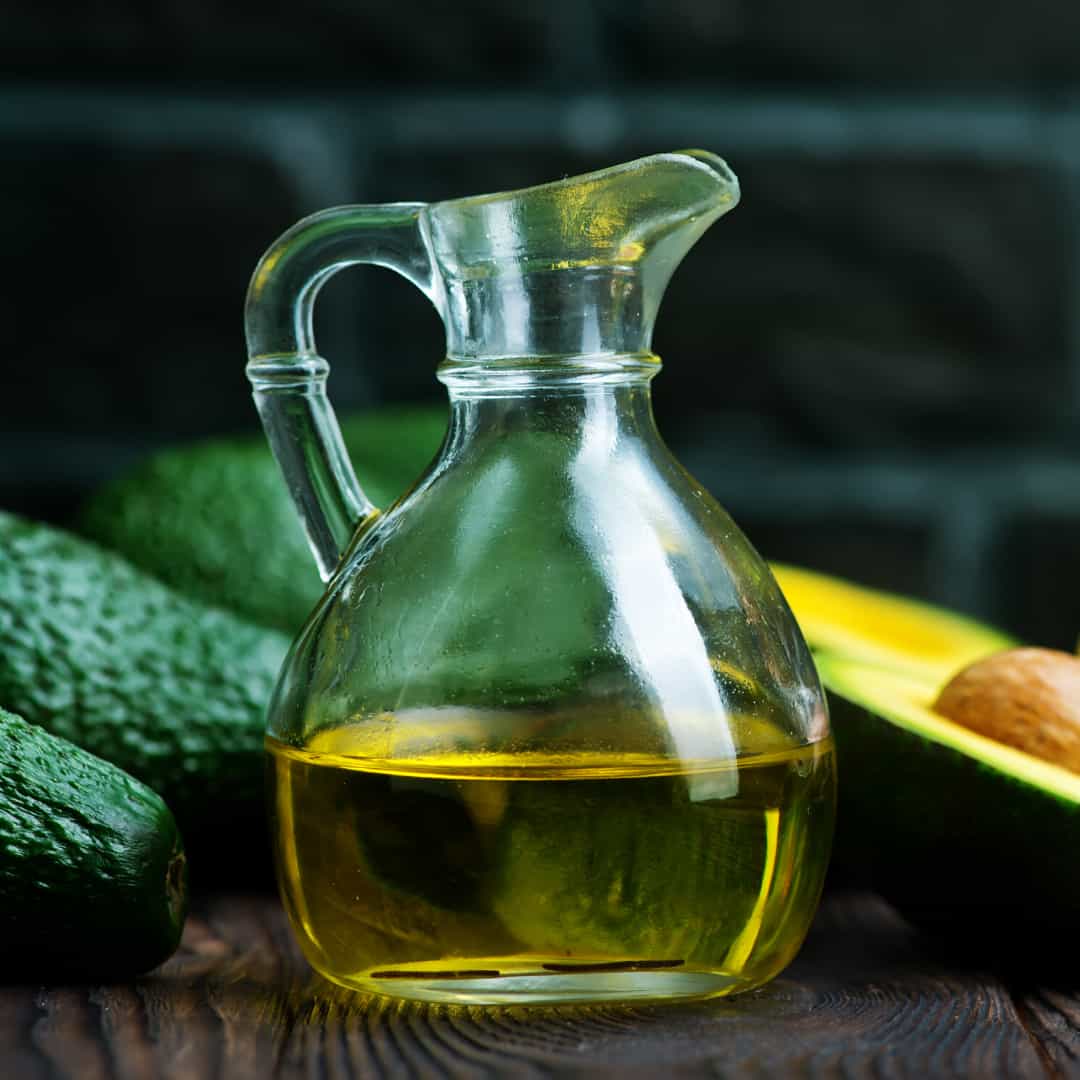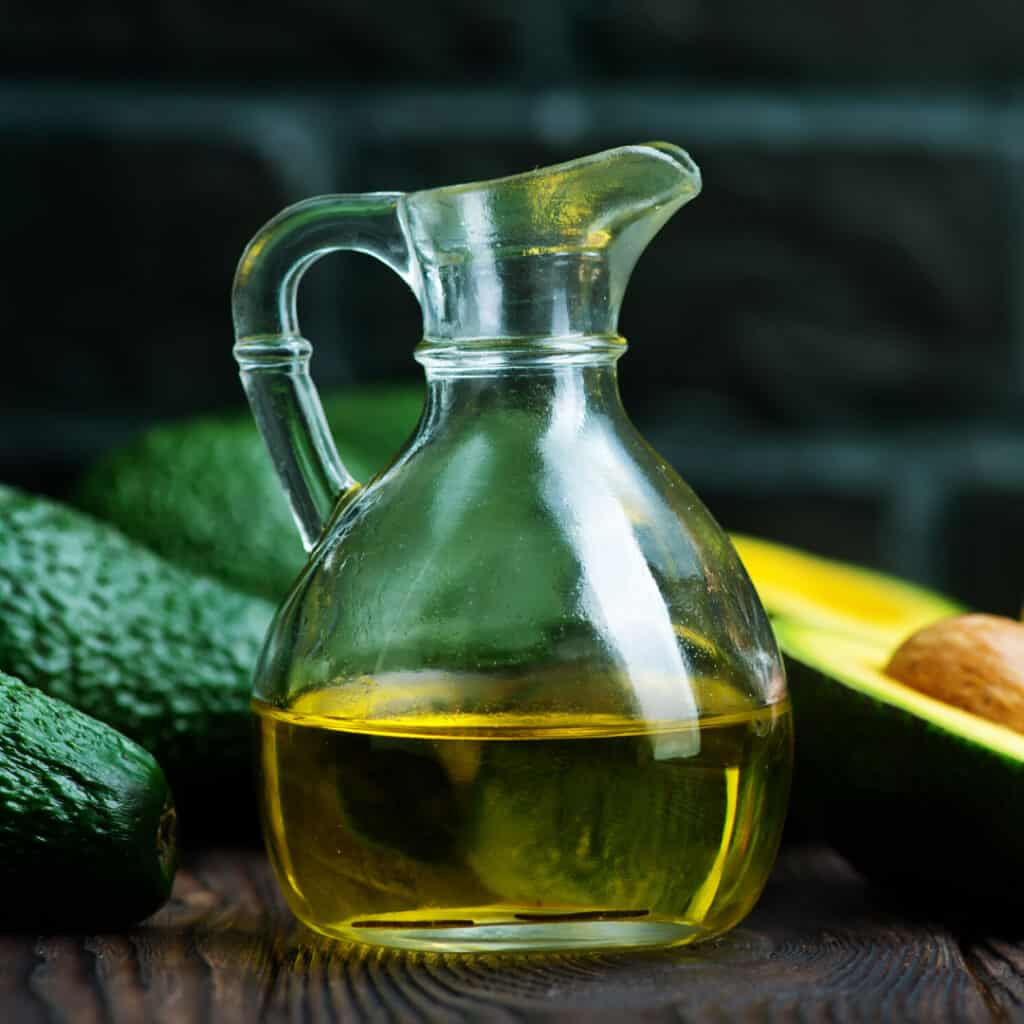 Avocado Oil
Avocado oil comes from pressed oil from the fleshy pulp surrounding the avocado. This is a light tasting oil used in some savory baked items. In comparison to coconut oil, avocado oil is great for frying.
It has a high smoke point of about 520F. It's great for pan frying Keto 'breaded' recipes like low carb Chicken Tenders, Keto Eggplants Fries and Gluten Free Fried Green Tomatoes.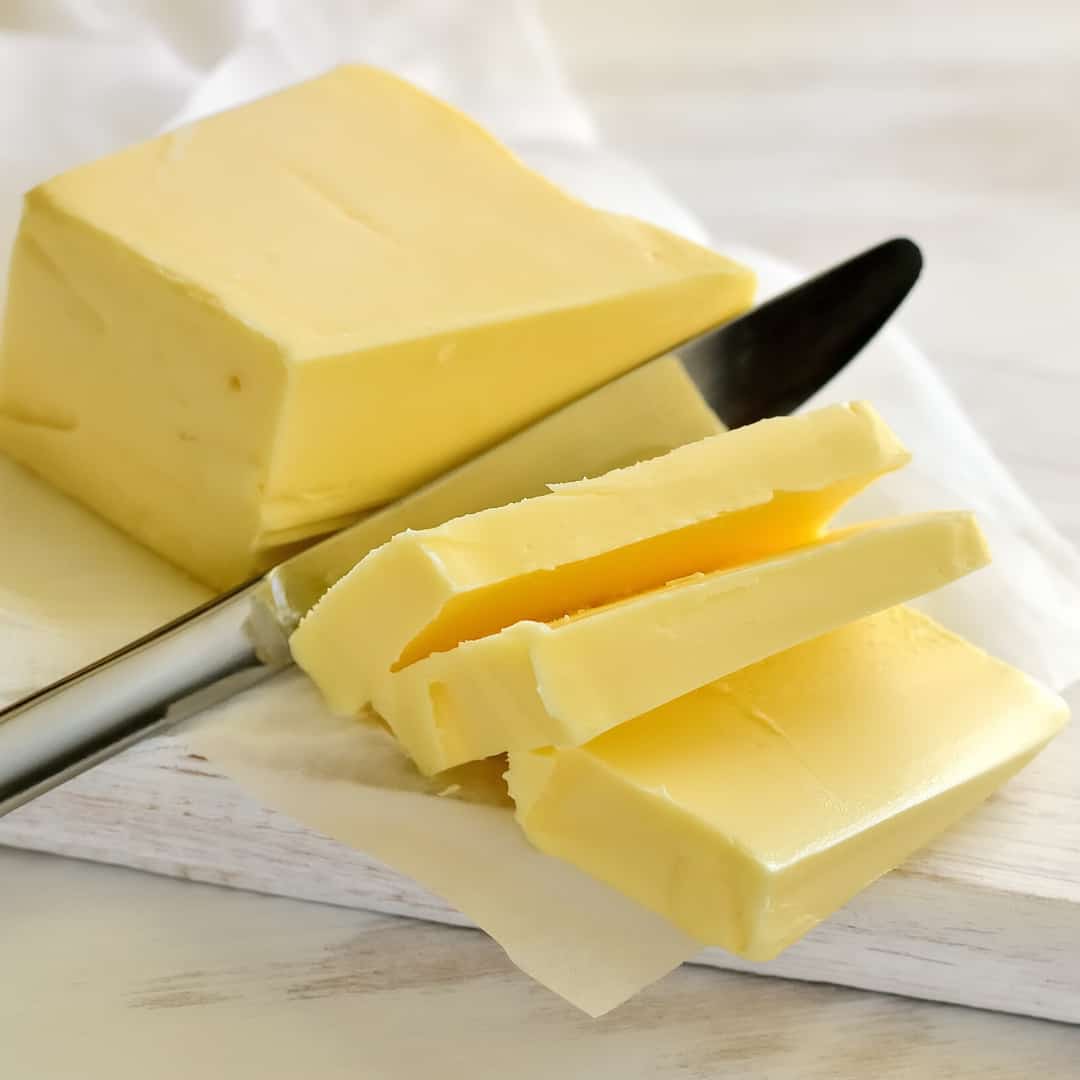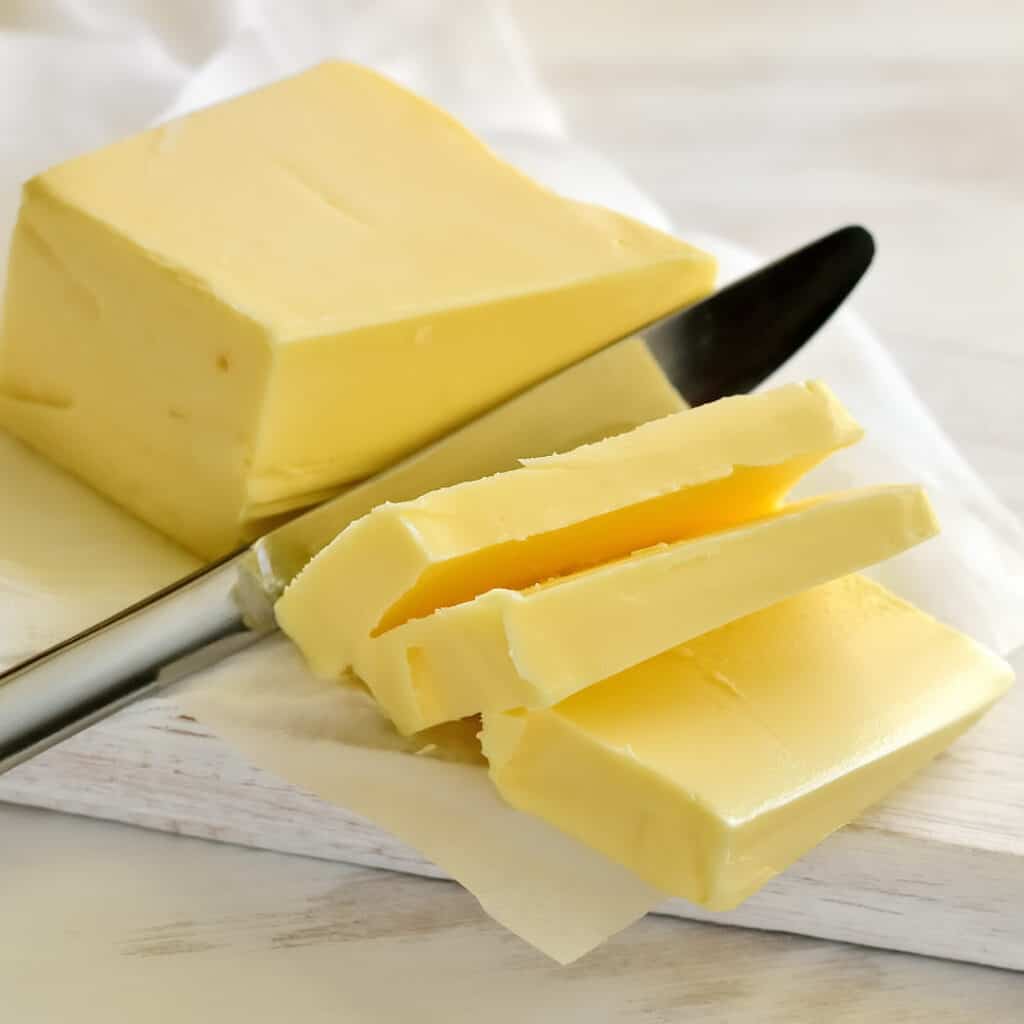 Grass-fed Butter
This is my most commonly used fat when baking. I prefer Kerry Gold brand, but any grass-fed butter works great.
Why grass-fed? Unlike regular butter that is made from milk of cows that have a grain diet, grass-fed butter is make from cows that are fed grass. Grains are considered inflammatory and therefore their byproducts tend to have the same effect, not to mention the flavor of grass-fed butter is SO good.
Not only is grass fed butter the most common fat used in most Keto baked recipes, it's a key ingredient in a good many fat bombs like: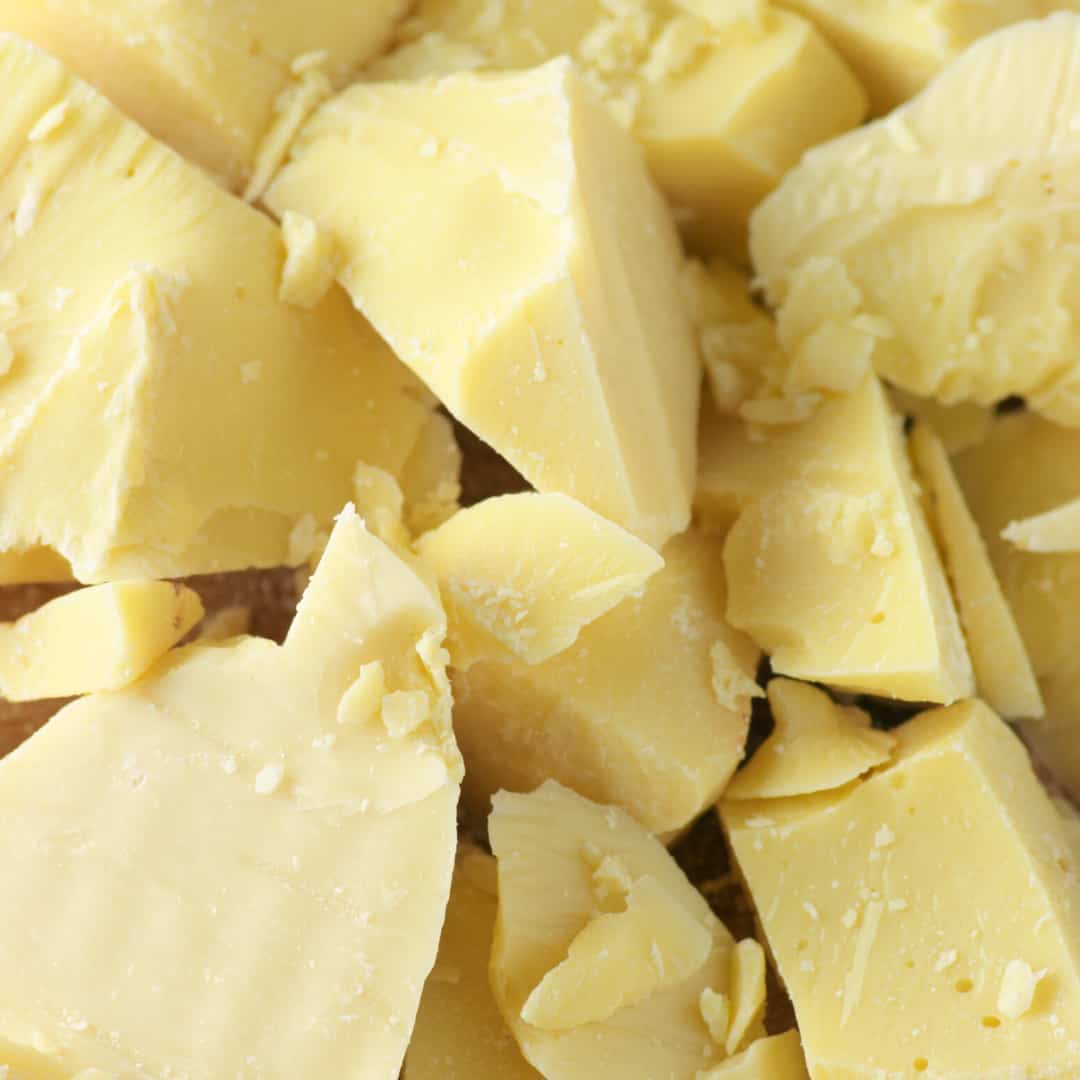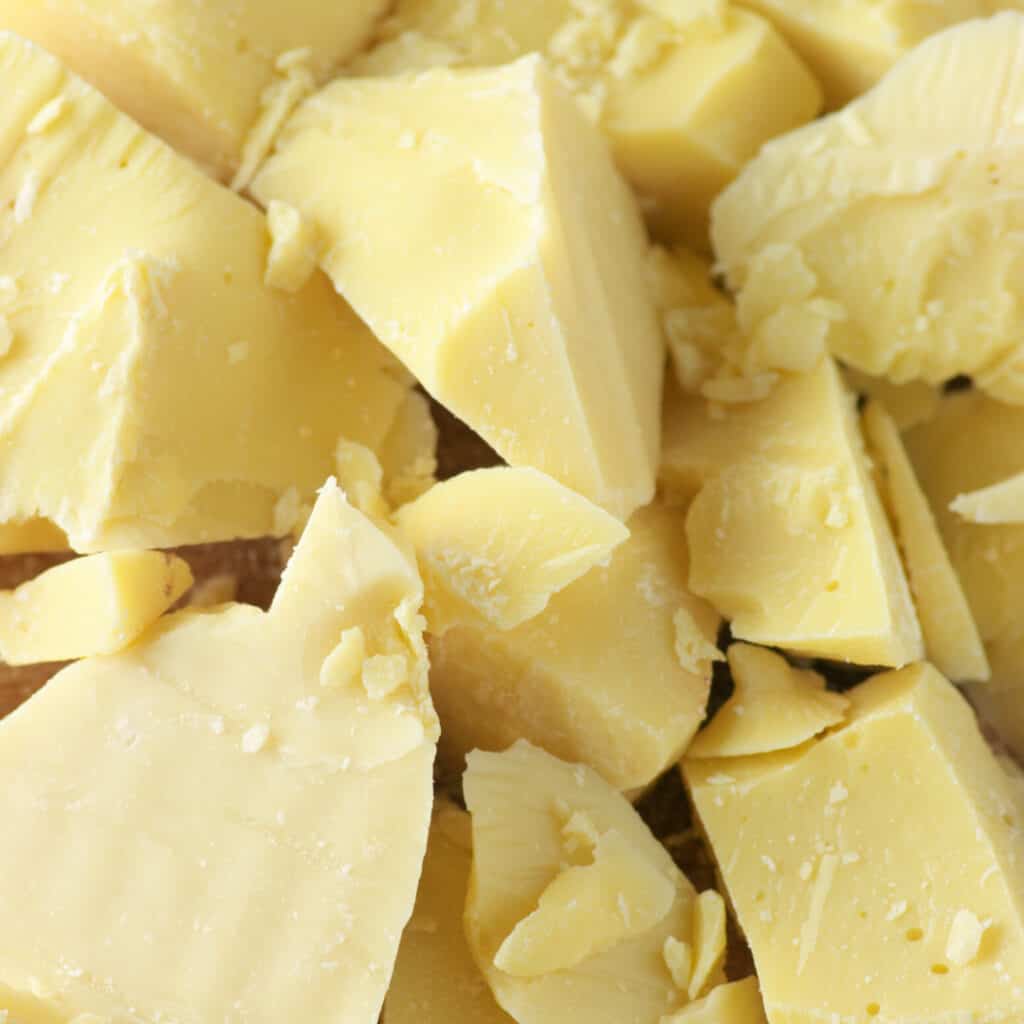 Raw Cacao
Raw cacao is an edible fat extracted from the cocoa bean. It has a long shelf life and is used a lot in Keto fat bombs, like these White Chocolate Macadamia Fat Bombs. It's a great way to increase the richness of most any chocolate recipe.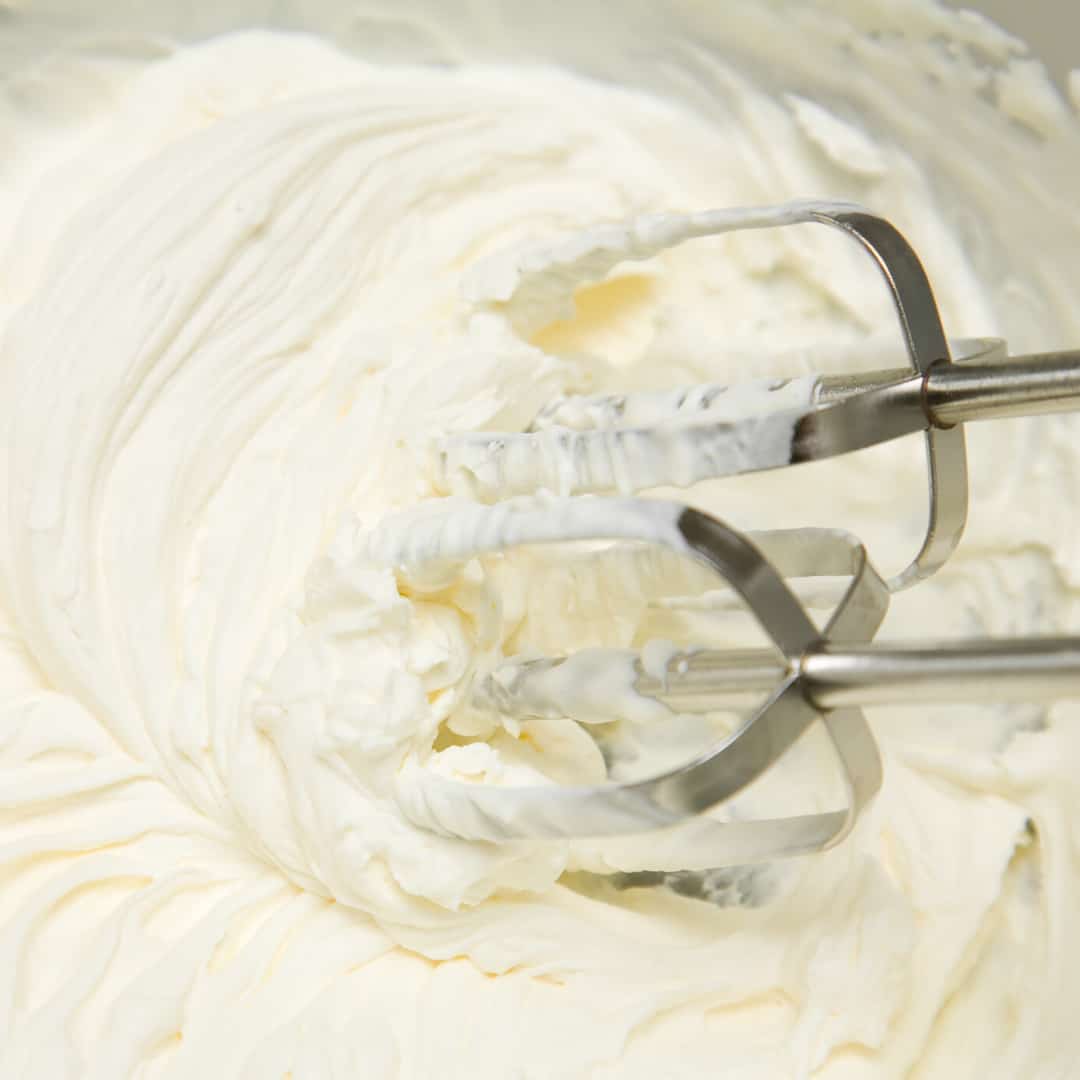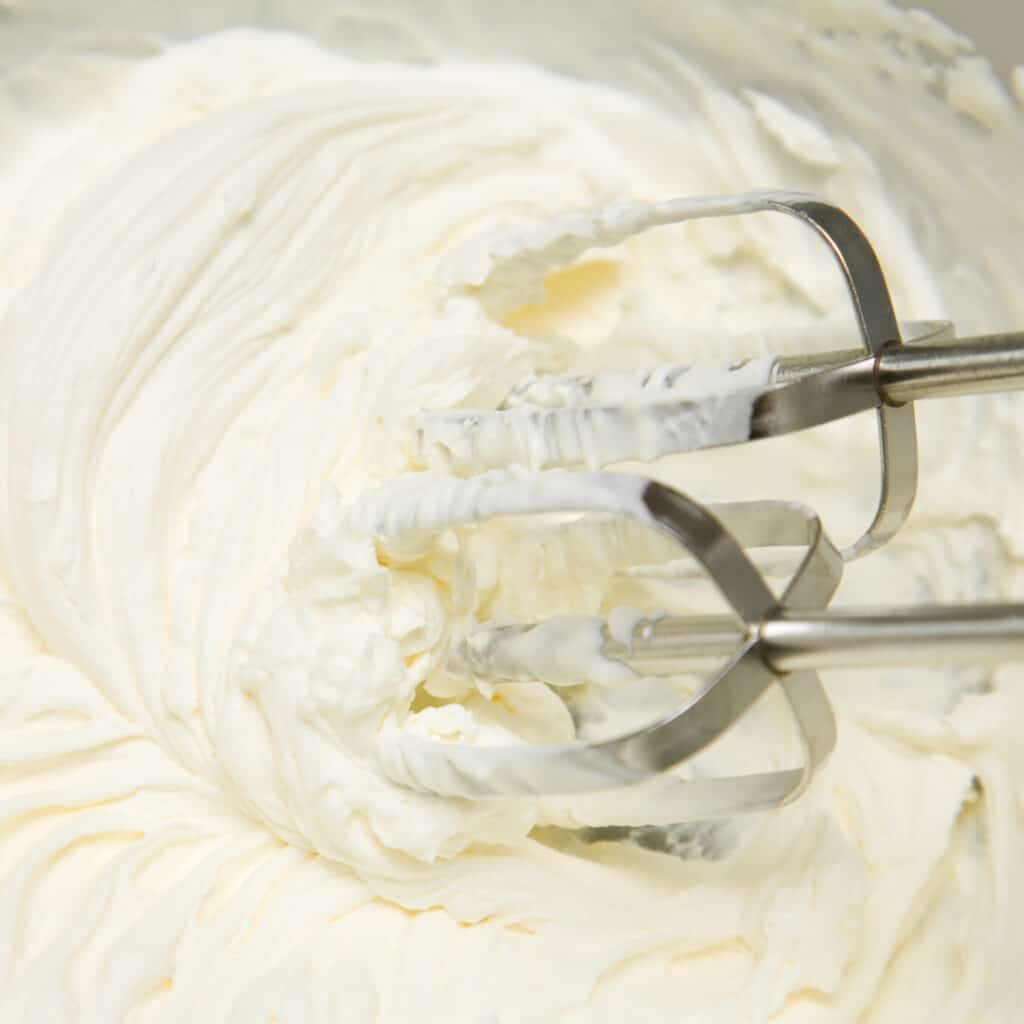 Heavy Whipping Cream
This is great way to add a creaminess to recipes and I use it in most of my cakes, cupcakes, pancake batters and even many savory sauces. Whip some up using a hand mixer and add a few drops of Stevia, and you have the best healthy whip cream without preservatives!
It can be used to thicken sauces like in this Pork Chops with Bacon Keto Mushroom Gravy or to give body to these mousse recipes: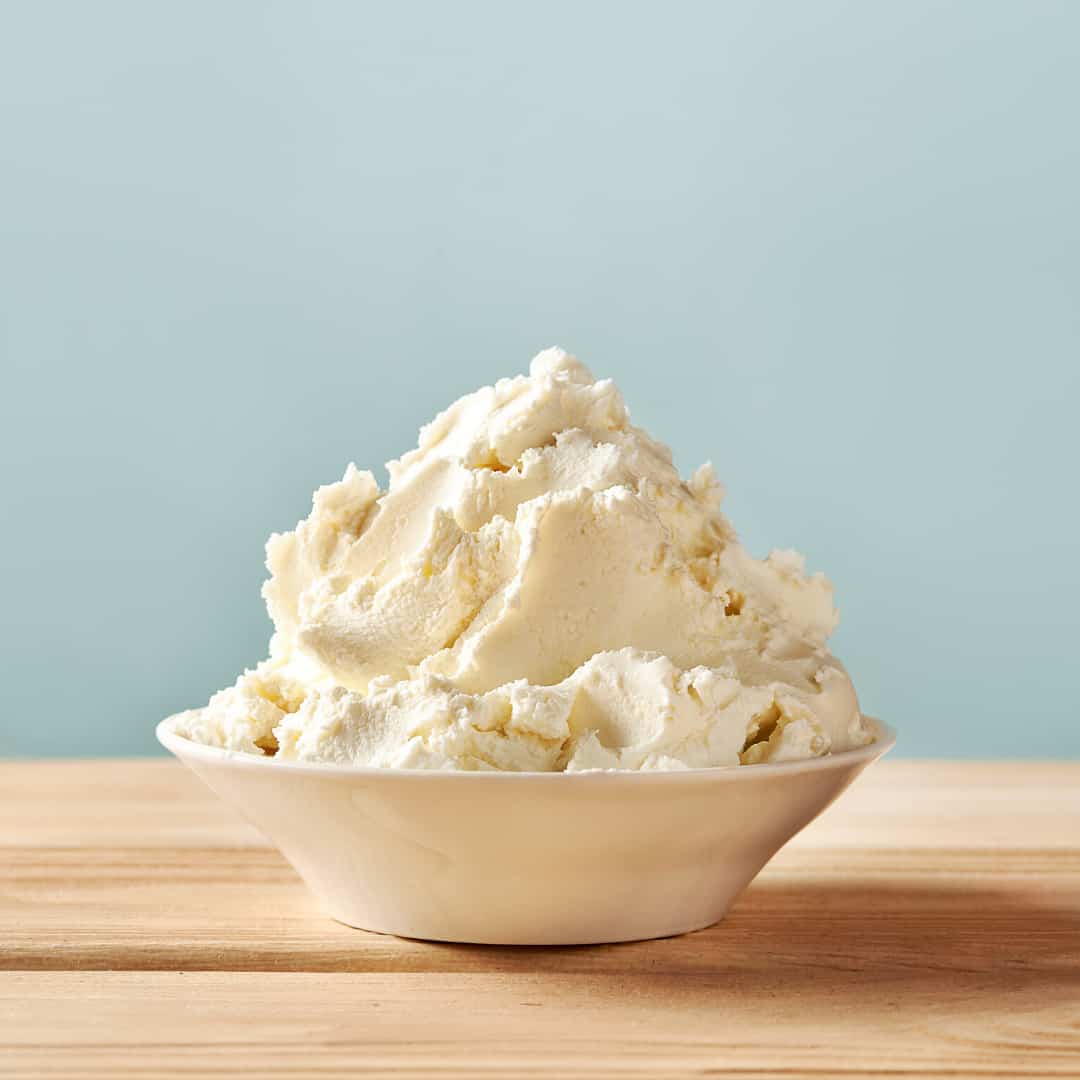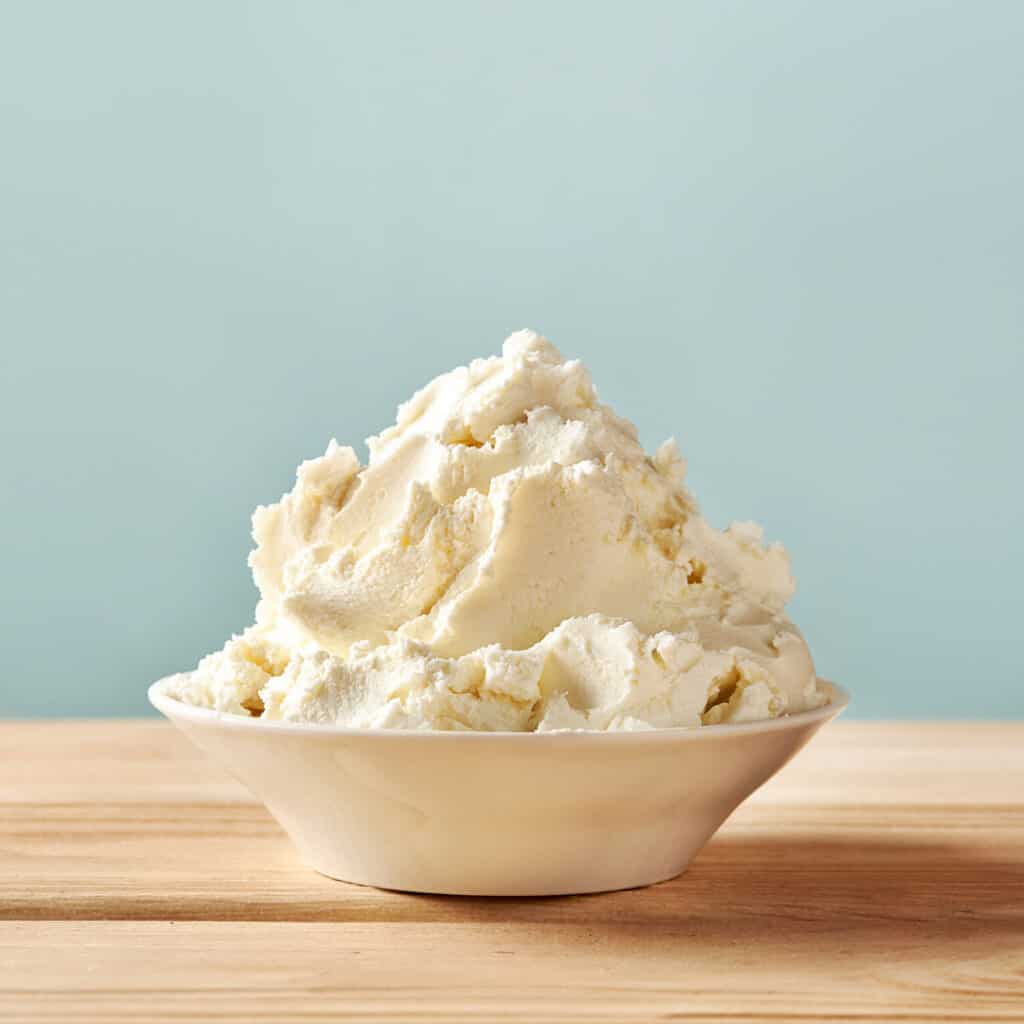 Mascarpone Cheese
Very similar to cream cheese, Mascarpone is probably my favorite Keto friendly ingredient of all. It's very low in carbs, mild in flavor and has incredible texture!
You can use it in fat bombs, frostings and popsicles. Use it to thicken sauces like: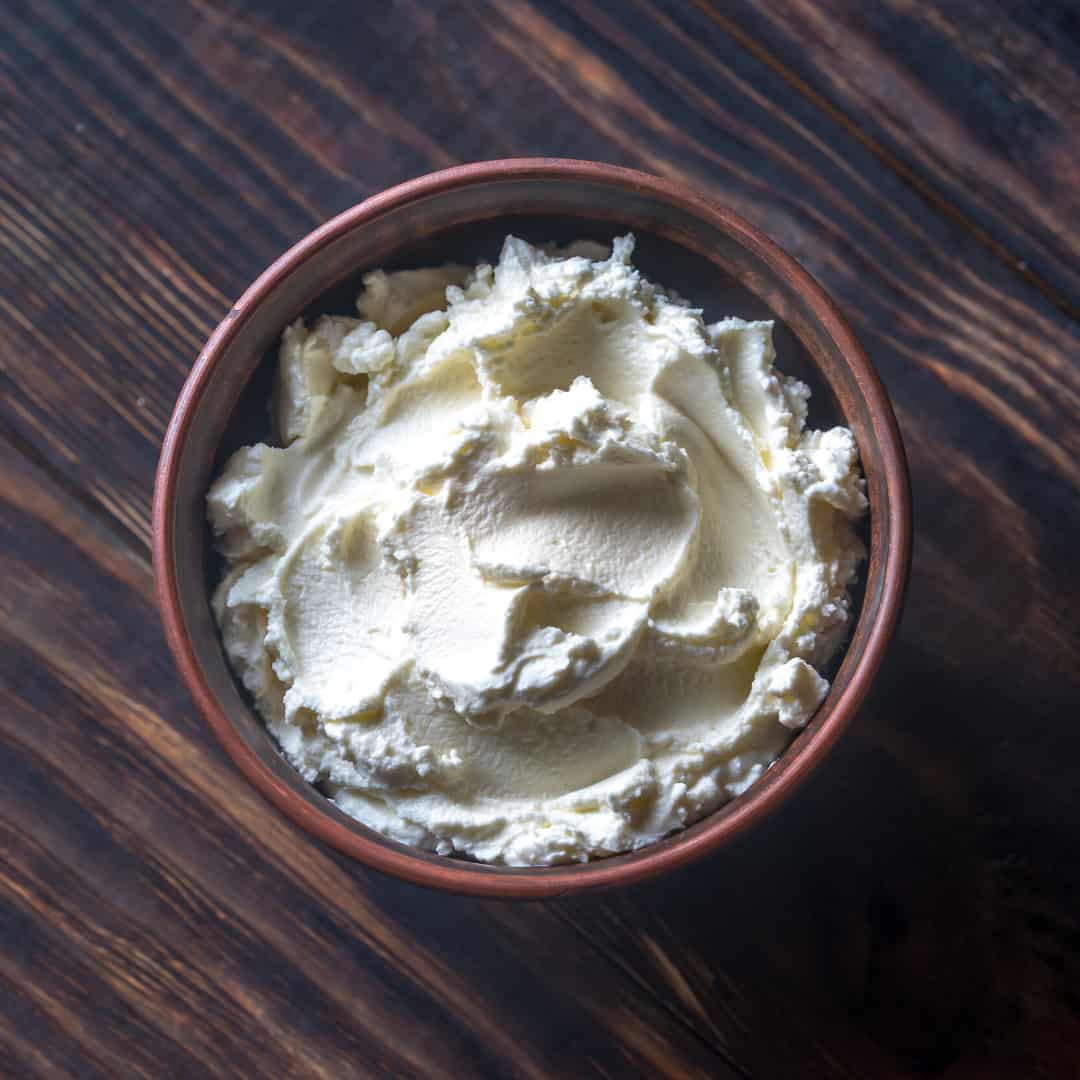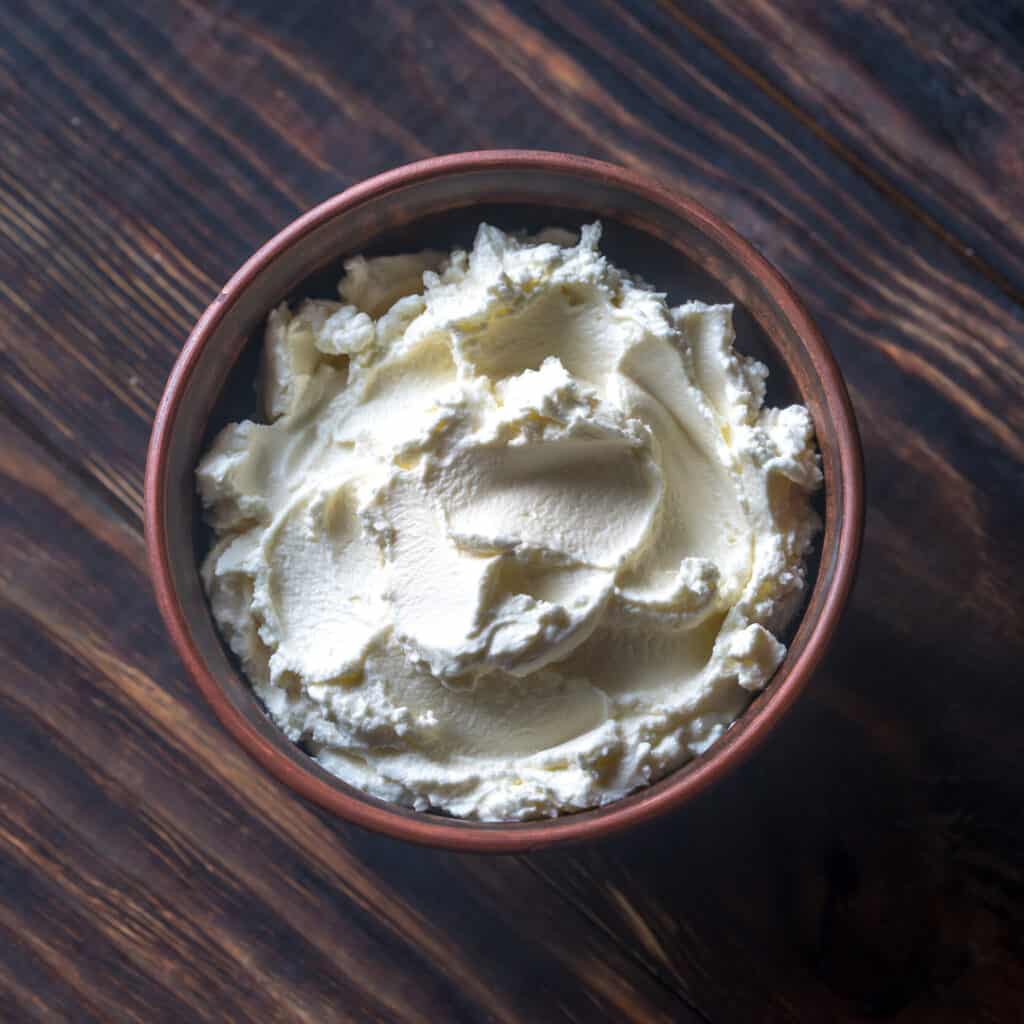 Cream Cheese
Similar to Mascarpone cheese, but has a bit more carbs and a tangier flavor. Cream cheese gives great flavor and creaminess to anything you add it to.
It's perfect to use in these cheesecake desserts:
Other Commonly Used Ingredients in Baking Low Carb and Keto Recipes:
Collagen Powder
A structured protein used not only in shakes and smoothies but can also be used to add protein to baked goods without changing the texture. It comes in flavored or unflavored. I use Perfect Keto's Salted Caramel Collagen in these Salted Caramel Collagen Muffins and the flavor and texture are amazing.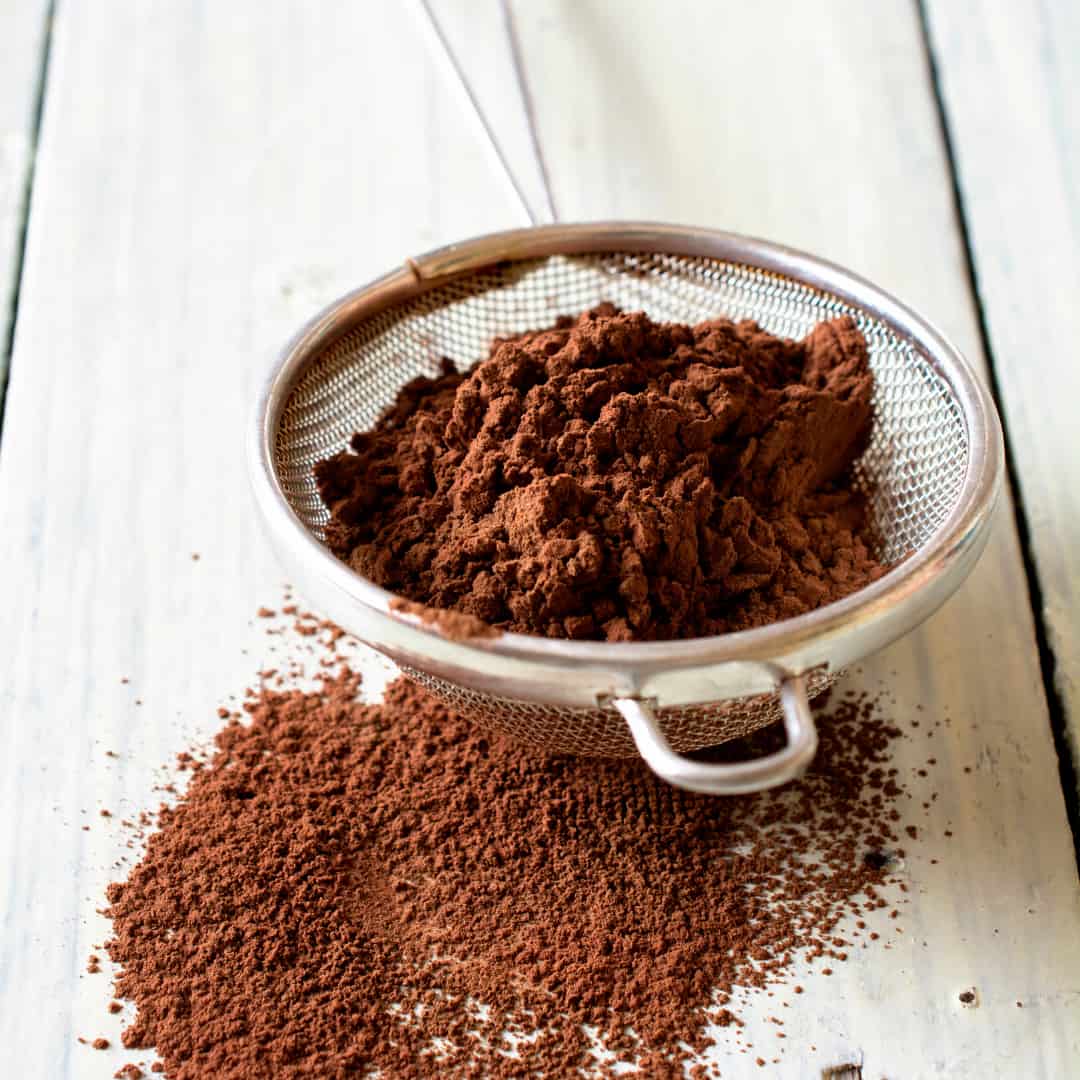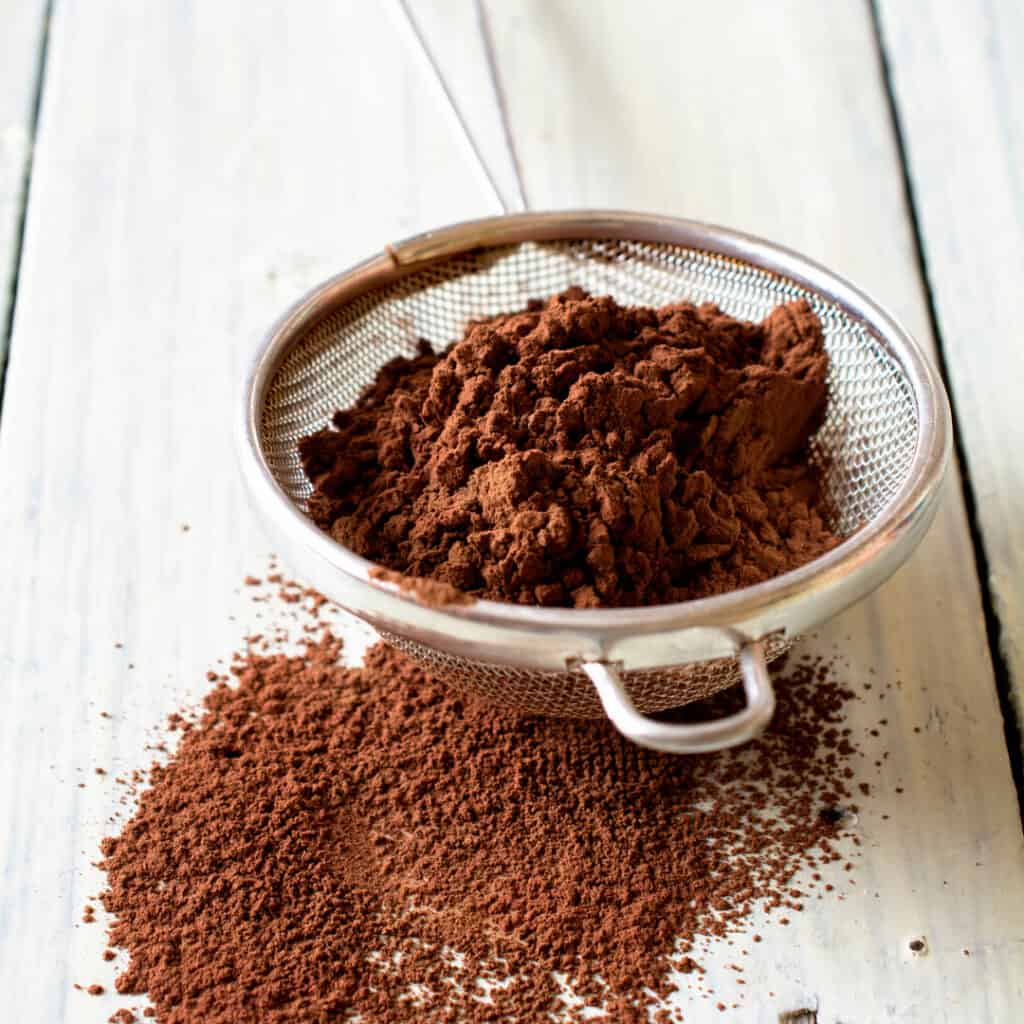 Unsweetened Cocoa Powder
Unsweetened cocoa powder is my go-to ingredient for just about anything I bake that's chocolate! It has a rich and intense chocolate flavor, this is definitely an ingredient that should be in every baker's pantry.
If you love cocoa flavor, you'll love these: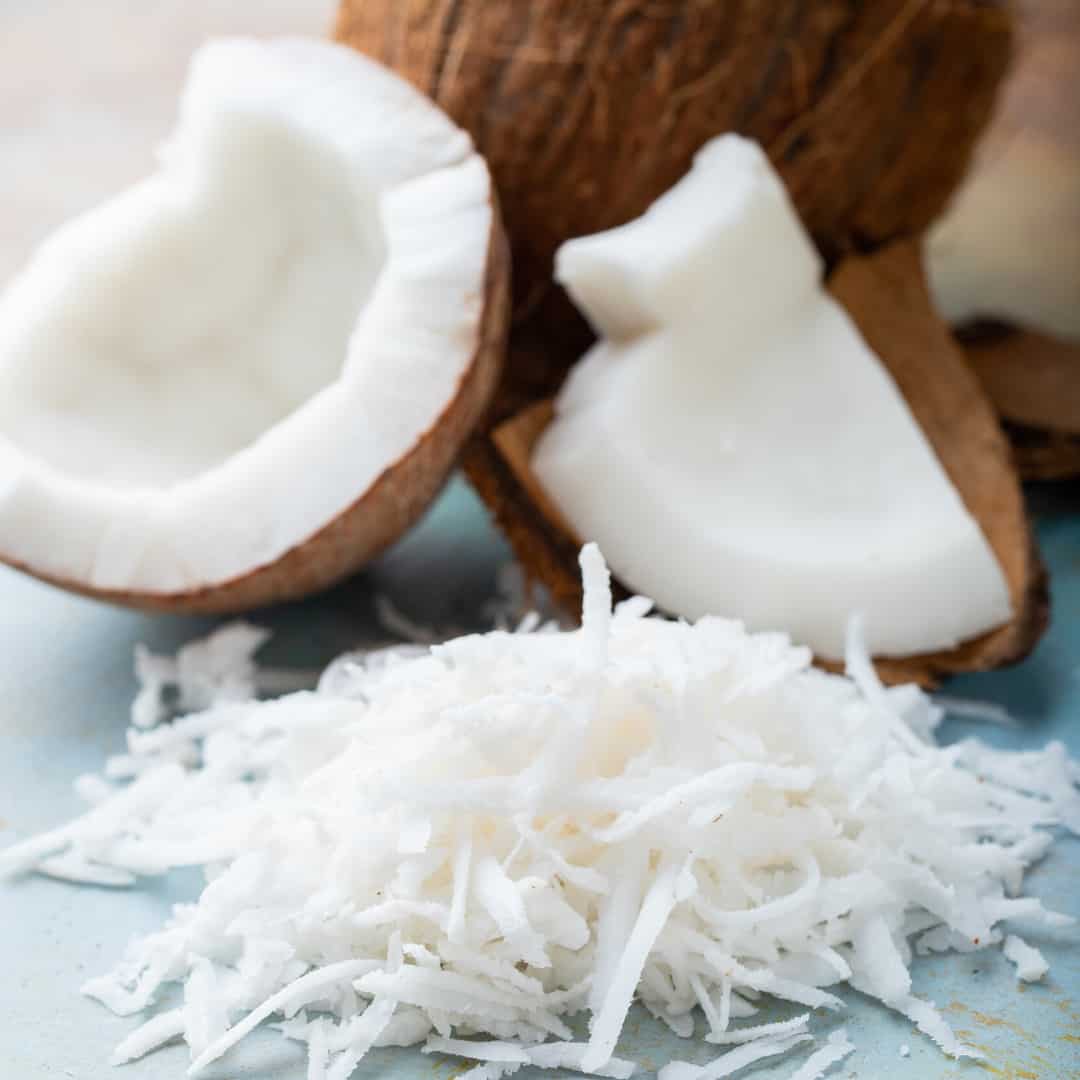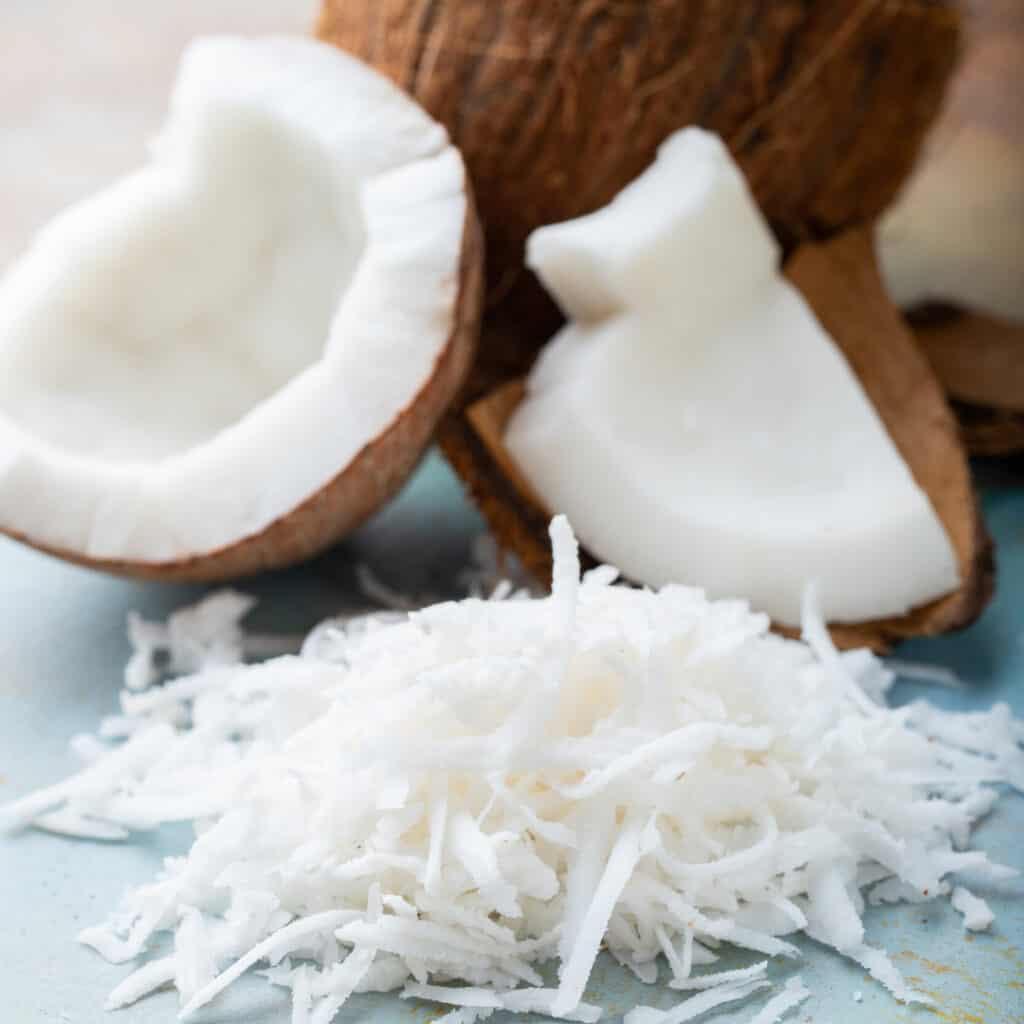 Unsweetened Shredded Coconut
Shredded or flaked coconut with no sugar added has tremendous coconut flavor, healthy fats and fiber! It is great to use in Coconut Lime Cupcakes, Chocolate Coconut Brownie Bites, something simple like Strawberry Coconut Fat Bombs or even a savory recipe like Coconut Shrimp.
Lily's Chocolate
Lily's brand chocolate is my favorite sugar-free chocolate that I use quite often in my baking. It is sweetened with Stevia and is also great to snack on when a sweet tooth hits you! They come in bars and in chips.
There are multiple flavored bars, each equally delicious. These wonderful little morsels make a delicious sugar free chocolate option used in these Vanilla Chocolate Cheesecake bars, Keto Almond Joy Fudge as well as many of chocolate fat bombs and Chocolate Chip Ice Cream. The possibilities are endless.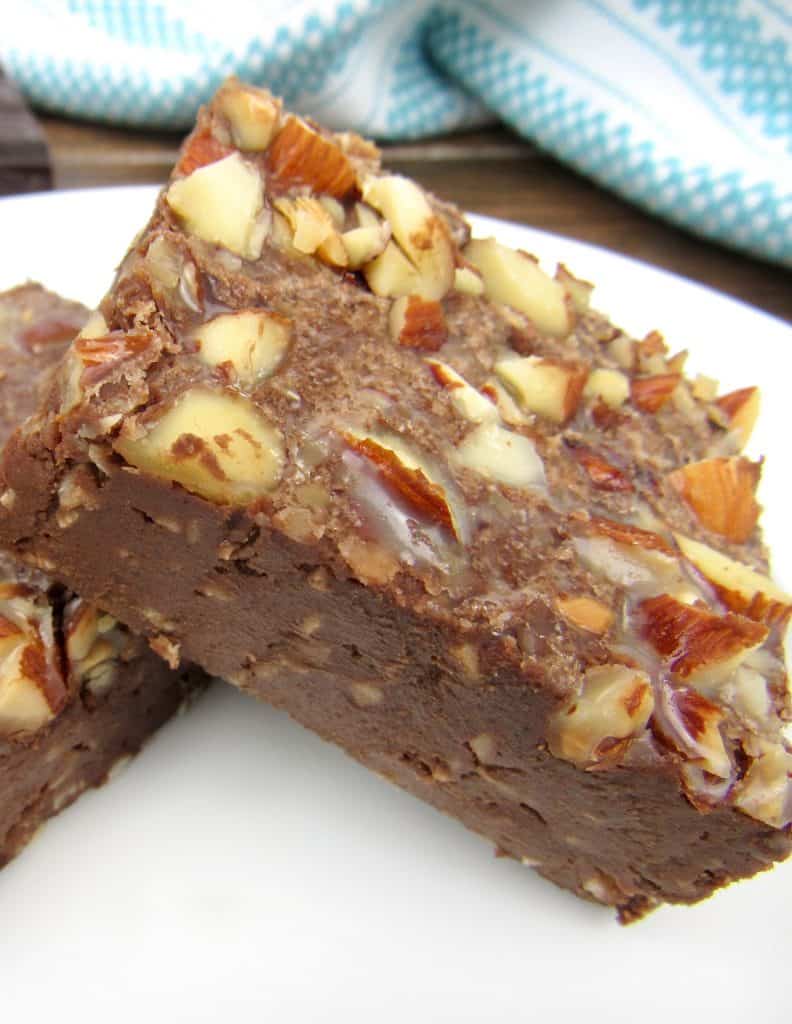 Xanthan Gum:
Xanthan gum thickening agent and stabilizer to prevent ingredients from separating. It is used sometimes in sauces and jellies as well as some roast with gravy recipes and Asian recipes like this Easy Stir Fry Pork.
Beef Gelatin Powder:
Beef gelatin powder is commonly used a gelling agent in foods, it is a translucent, colorless, flavorless food ingredient, derived from animal collagen. Used most often in soups and sauces but, because it has no flavor, some people use it to thicken sweet sauces, like this Strawberry Sauce and some jams.
Baking Powder:
Baking powder is a leavening agent used in most all baked goods to add body and tenderness to the recipe.
Tools and Gadgets Used in Low Carb Baking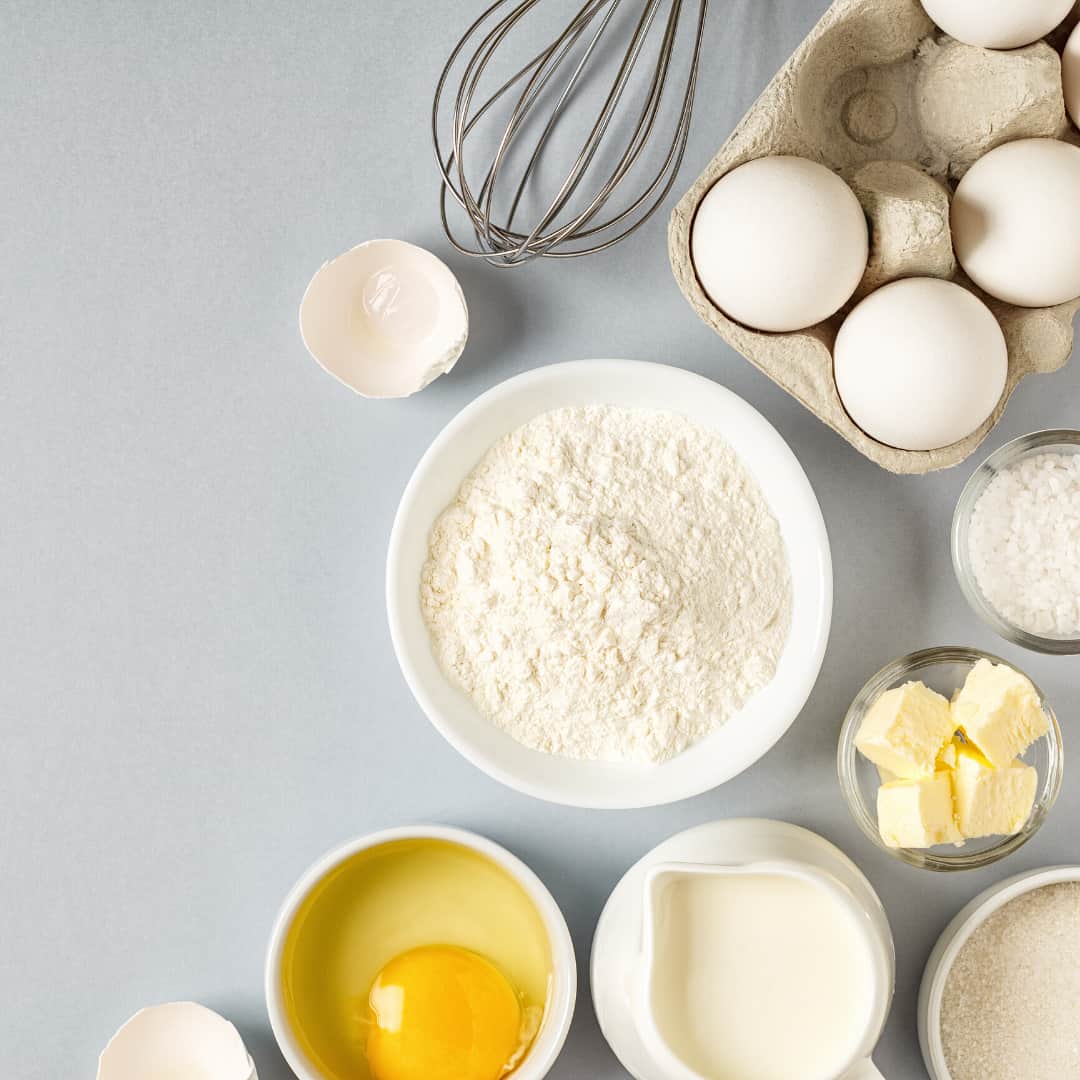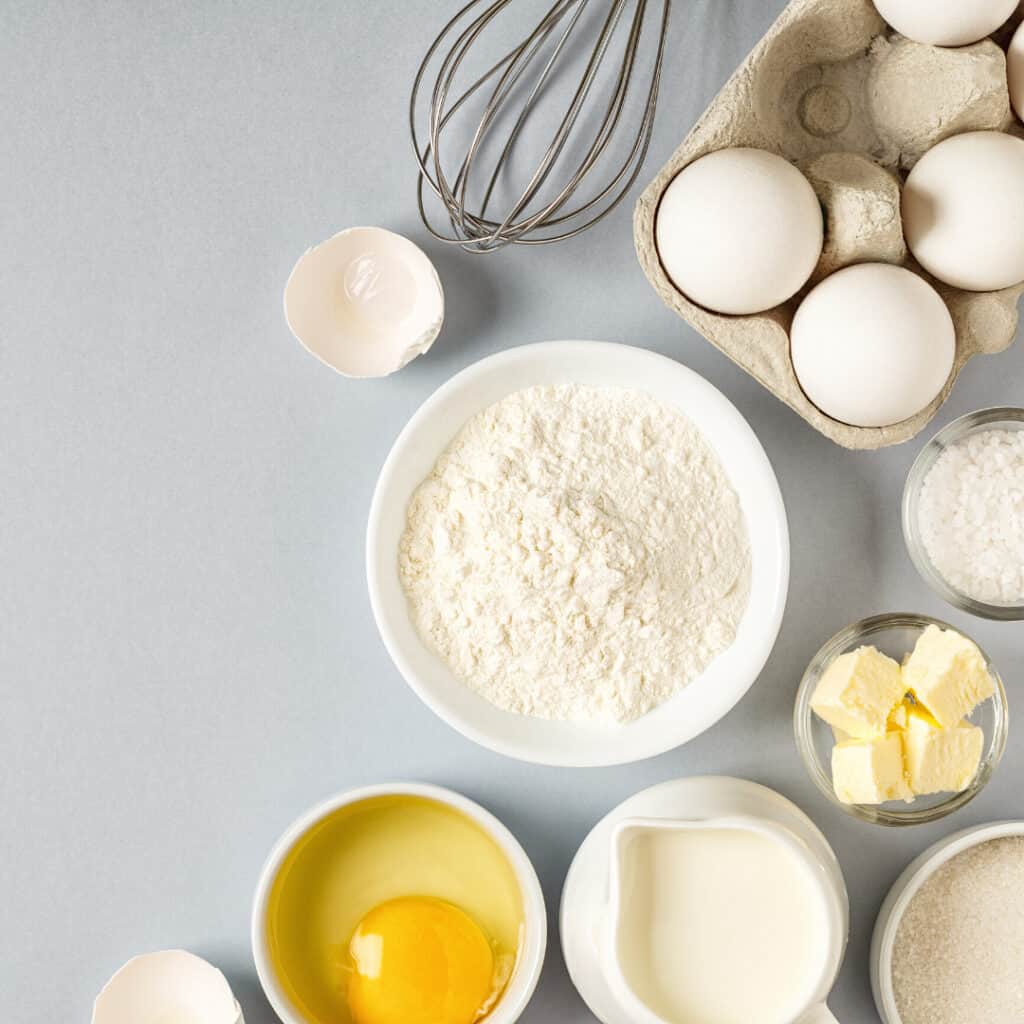 Oops, Something Went Wrong!
Even the most experienced bakers have recipes that just mess up. Keto baking is not just about swapping out ingredients. There's a bit of a learning curve with low carb ingredients you'll have to experiment with.
Here's a list of common mishaps and solutions that will help with those situations: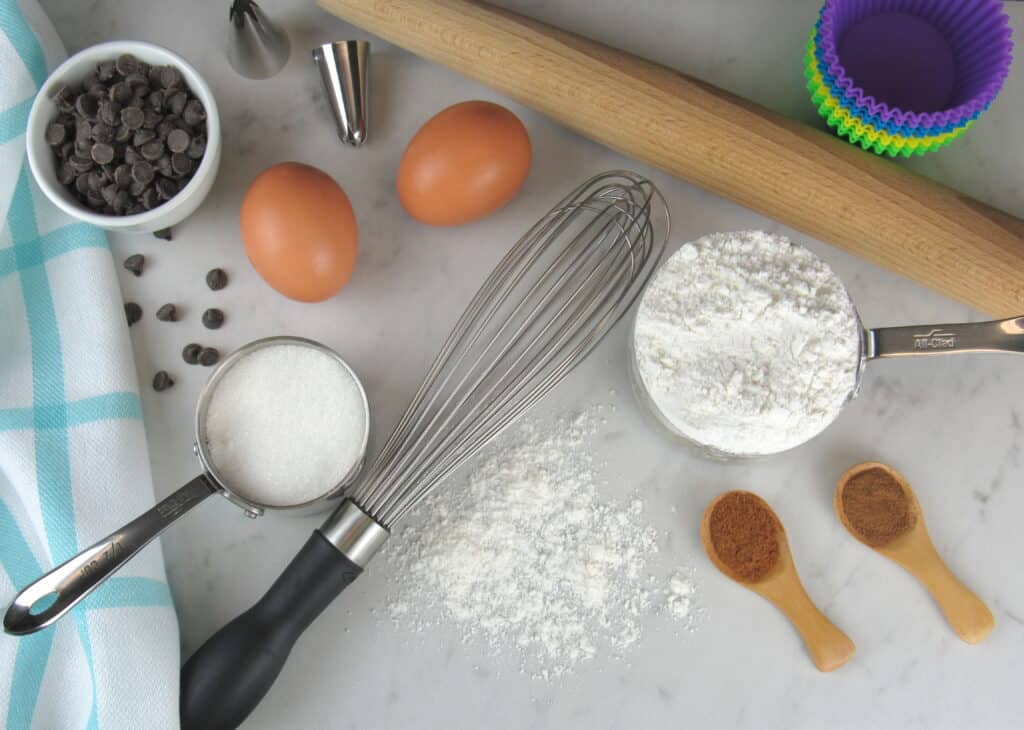 I hope that this article helps in your Keto baking endeavors. Baking with Keto friendly ingredients really isn't that hard once you get the hang of what you are doing, and understand the properties of the ingredients you are working with.
I think you'll find, once you replace all the "carby" ingredients with these Keto friendly baking ingredients, you'll never want to use anything else!
Best wishes, happy baking and Keto-On!
More Keto Diet Articles