A colorful platter of Low Carb and Keto friendly Italian cold cuts, cheeses, olives and peppers makes the perfect centerpiece for your next dinner party!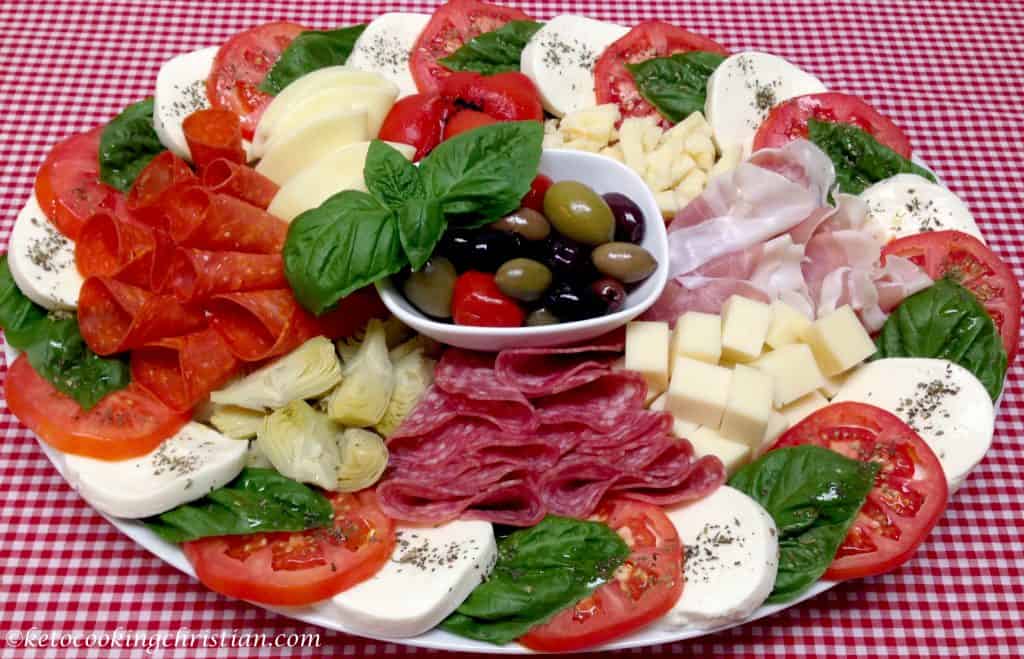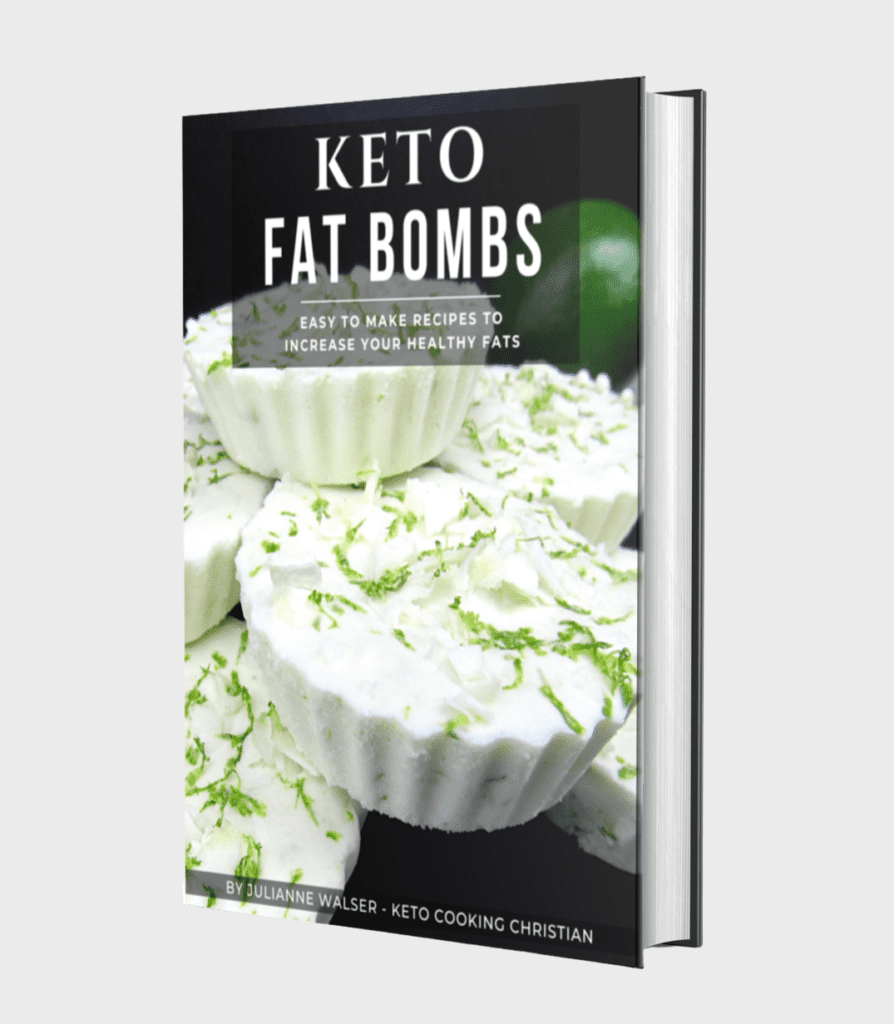 FREE KETO FAT BOMBS EBOOK
This is my 100th Keto recipe post, and so I thought I'd make it something simple, but very special. Antipasti is my absolute favorite thing in the world to eat!
I've been making platters like this for as long as I can remember. I remember seeing platters like this on long tables filled with the most amazing Italian food, at my Grandparent's house growing up.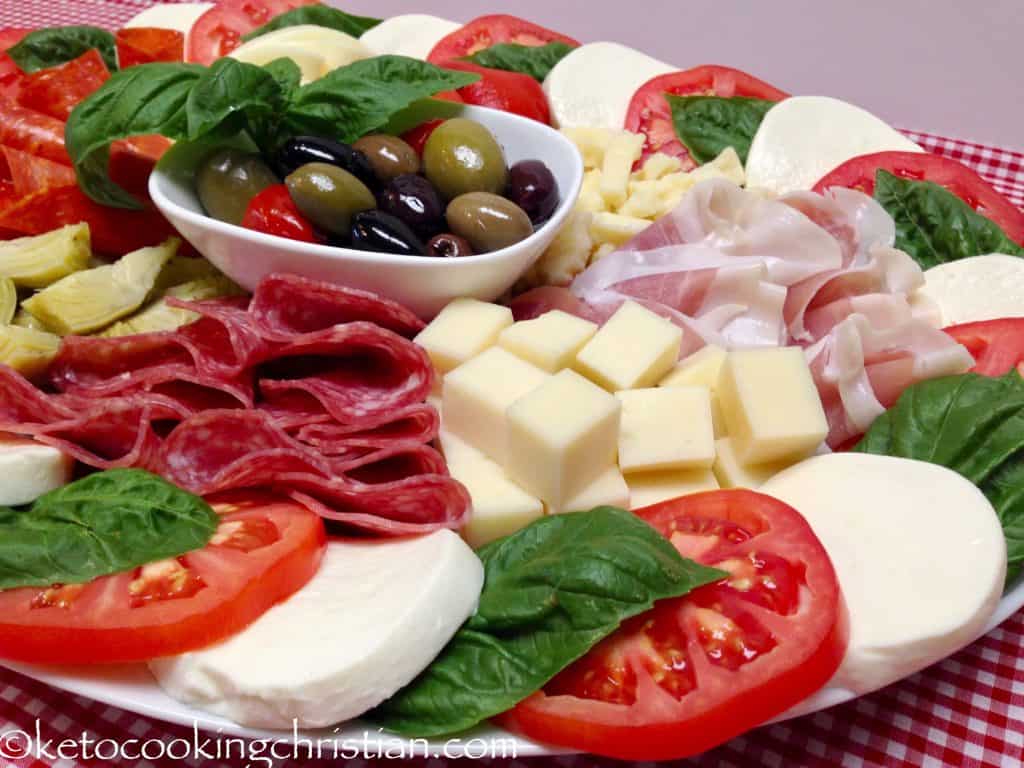 There are no specific measurements in this, just some of my favorite ingredients, but feel free to use what you like! If you have any leftovers, you can use them to make my Stuffed Pork Loin!
What's in Keto Italian Antipasti Platter
Fresh mozzarella
Vine ripened tomatoes
Sharp provolone cheese
Fresh basil leaves
Prosciutto (uncured)
Genoa salami (uncured)
Romano cheese shards
Olive/cherry pepper mix
Pepperoni (uncured)
Smoked Provolone Cheese
Marinated Artichoke Hearts
Roasted Red Pepper
*Exact measurements are listed in the recipe card below.
How to Make a Keto and Low Carb Party Platter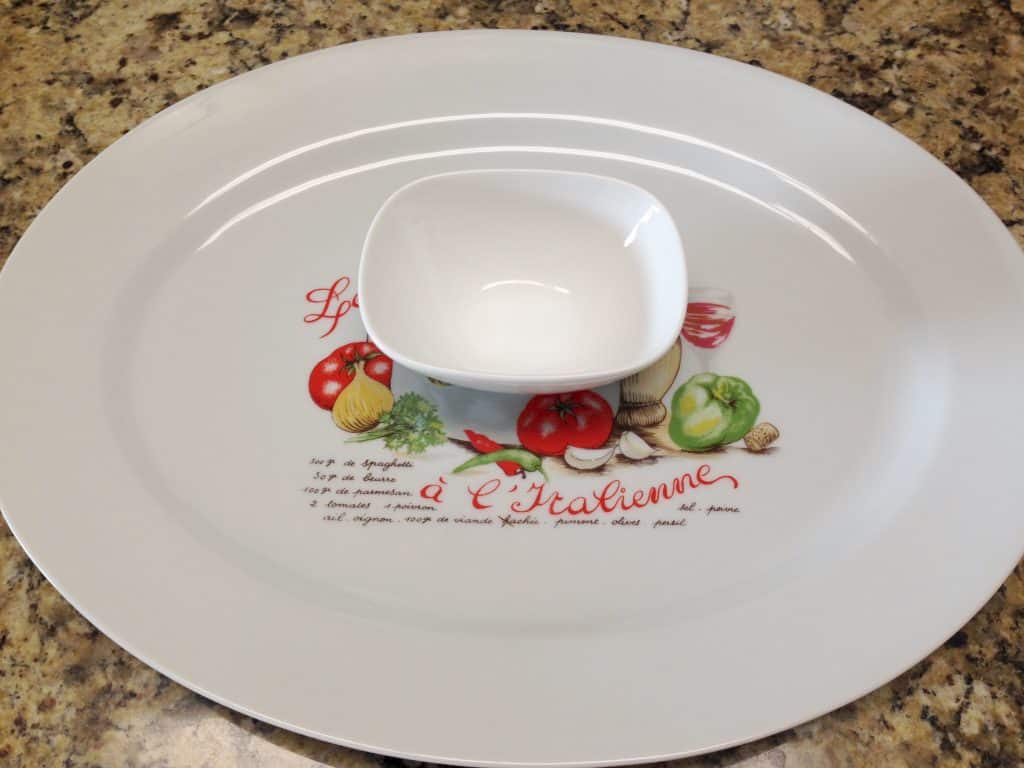 Grab a large platter and add the olive mix into a small bowl, placed in the center.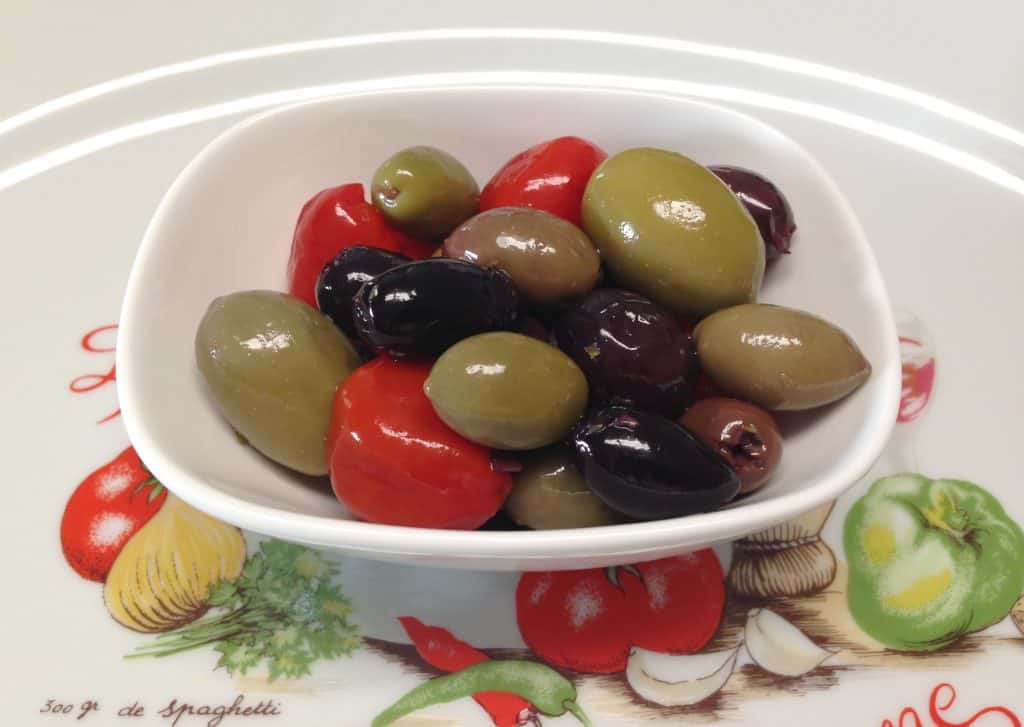 Add a slice of mozzarella cheese, tomato and basil leaf, overlapping, around the edge of the platter.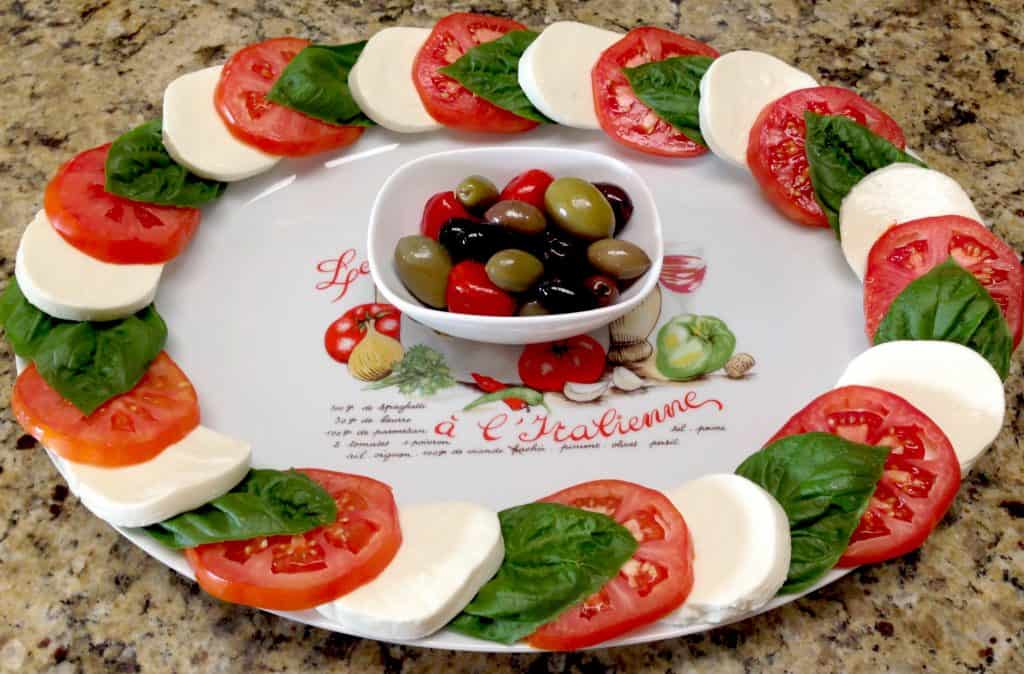 Roll up the prosciutto and add to the platter.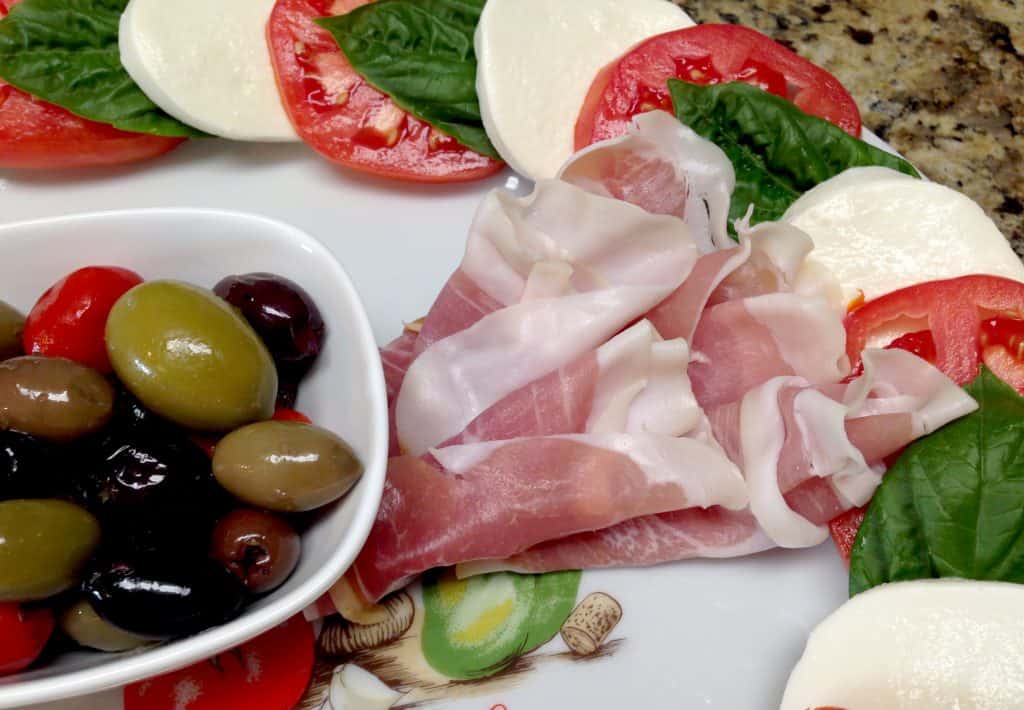 Place the cubed sharp provolone cheese next to the prosciutto.
Next, the genoa salami.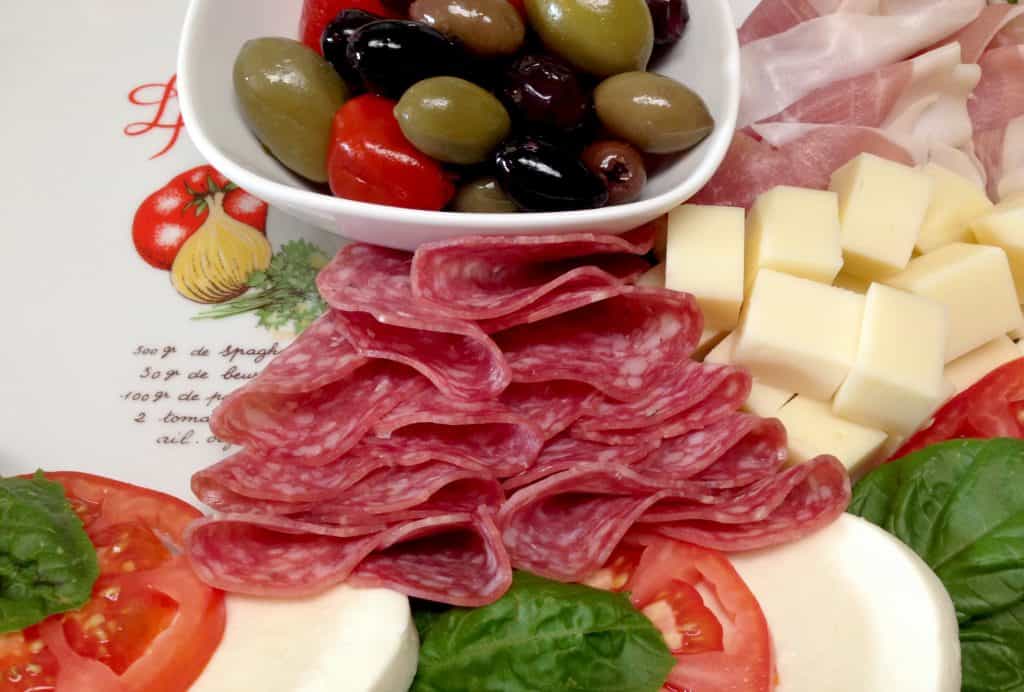 Then place the shards of Romano cheese on the other side of the prosciutto.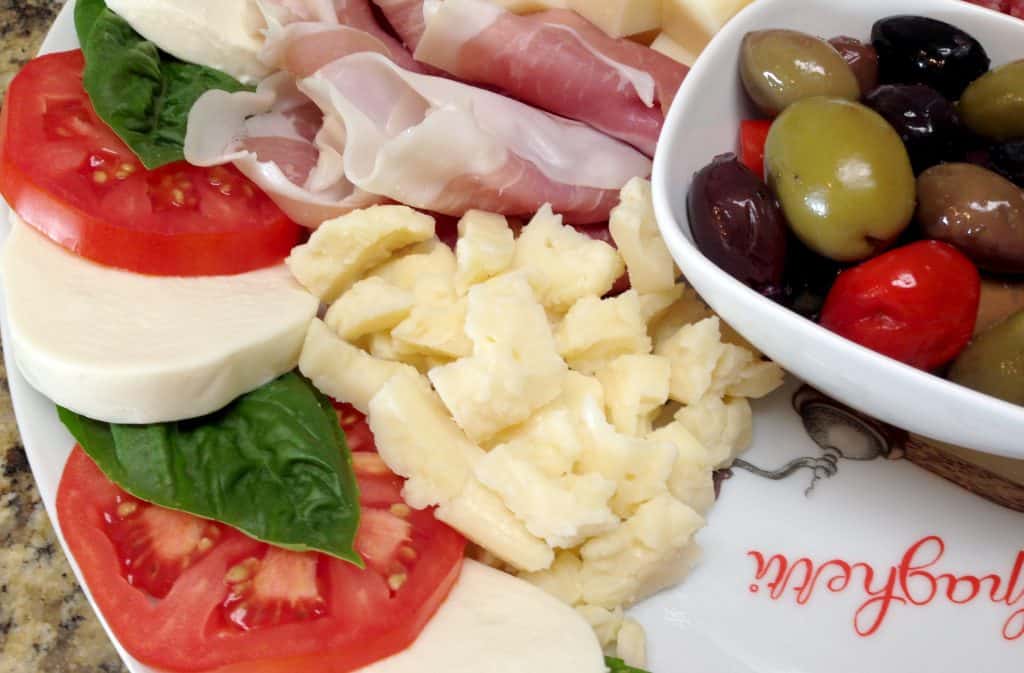 Add the artichoke hearts on the other side of the Genoa salami.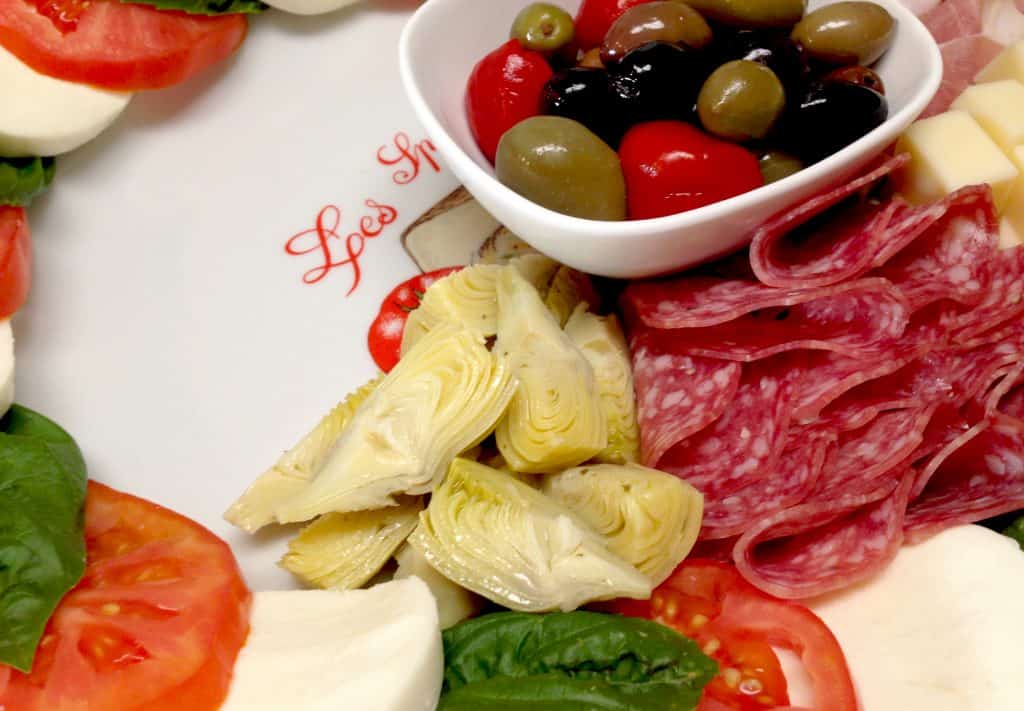 Then add the roasted red peppers next to the Romano cheese.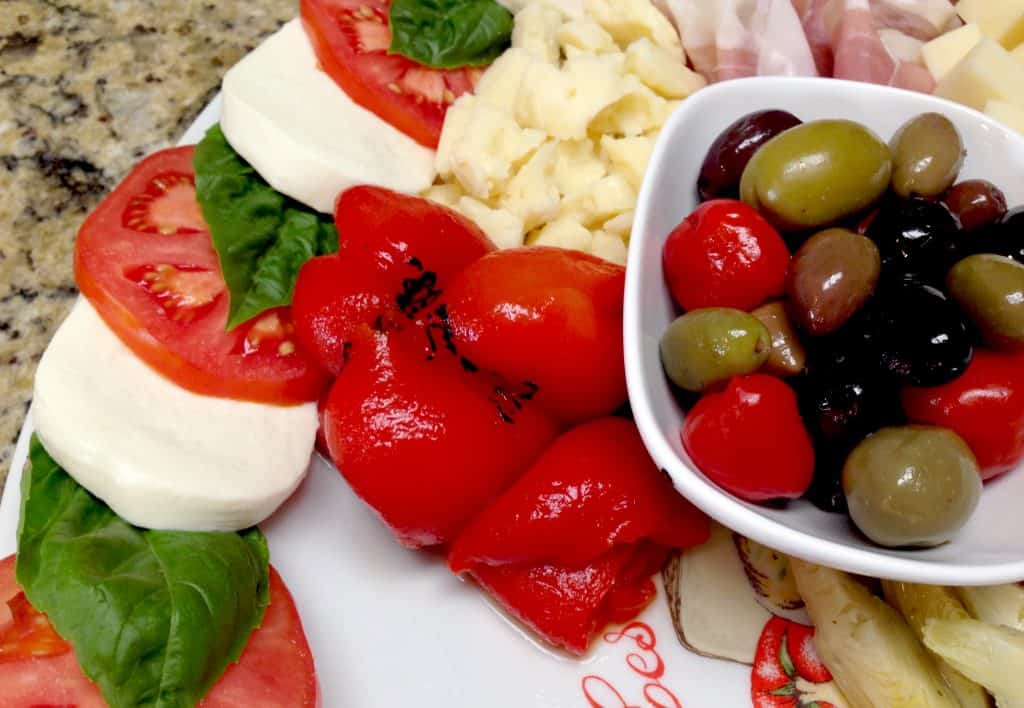 Fold the slices of smoked provolone in half, then in half again. Arrange fanned out next to the roasted red peppers.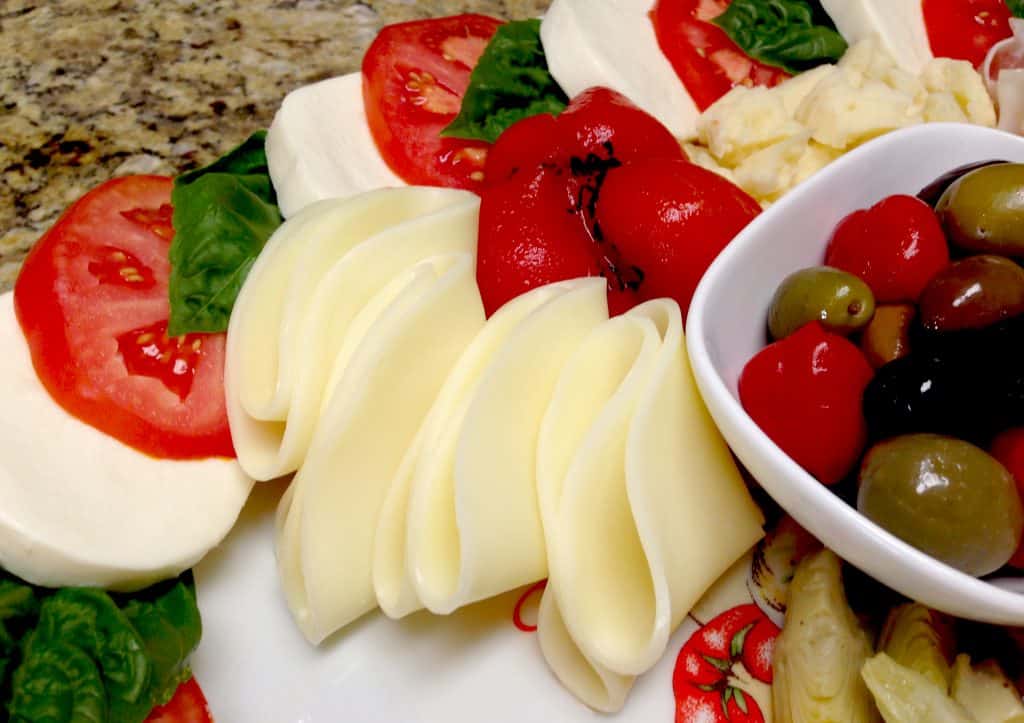 Then roll up the slices of pepperoni and add in between the smoked provolone cheese and artichoke hearts.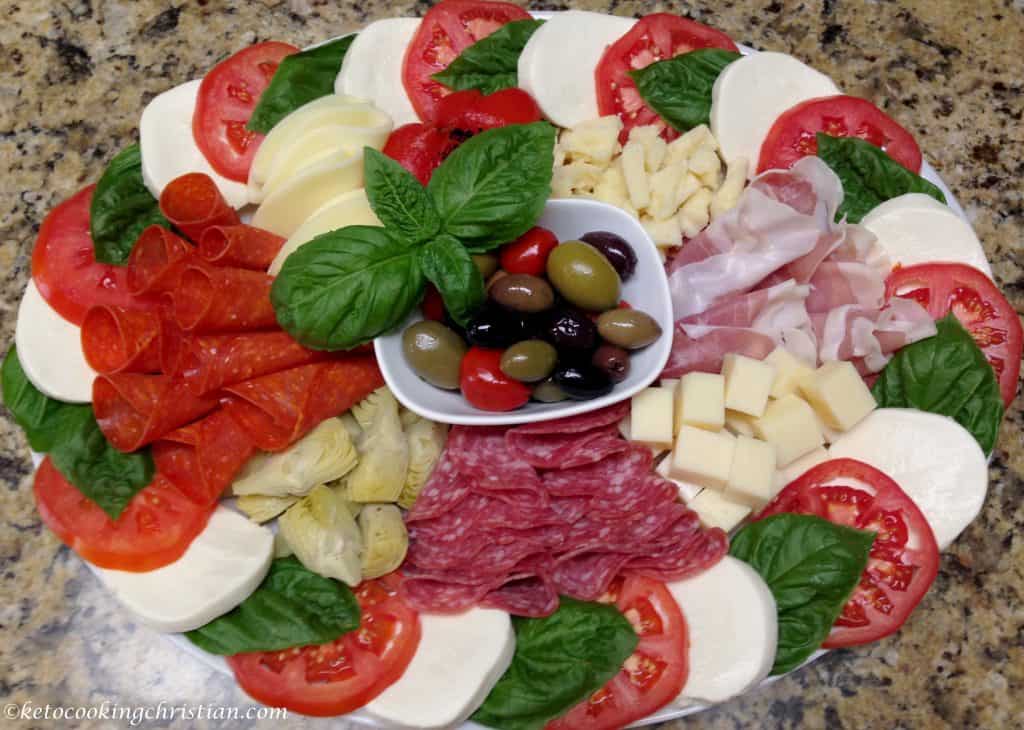 Garnish with some fresh basil, a drizzle of olive oil over the tomato and mozzarella cheese, and a sprinkling of dried basil.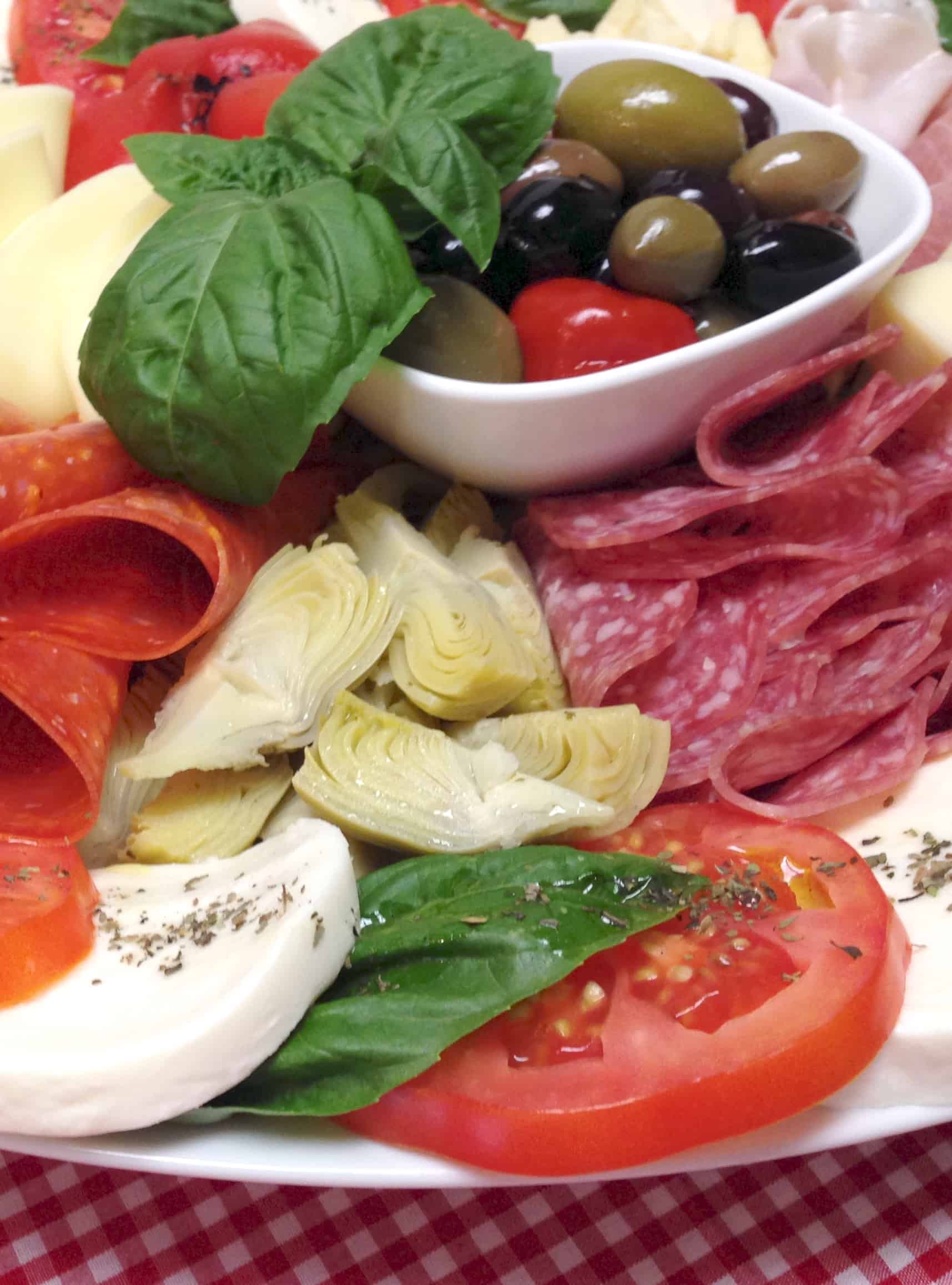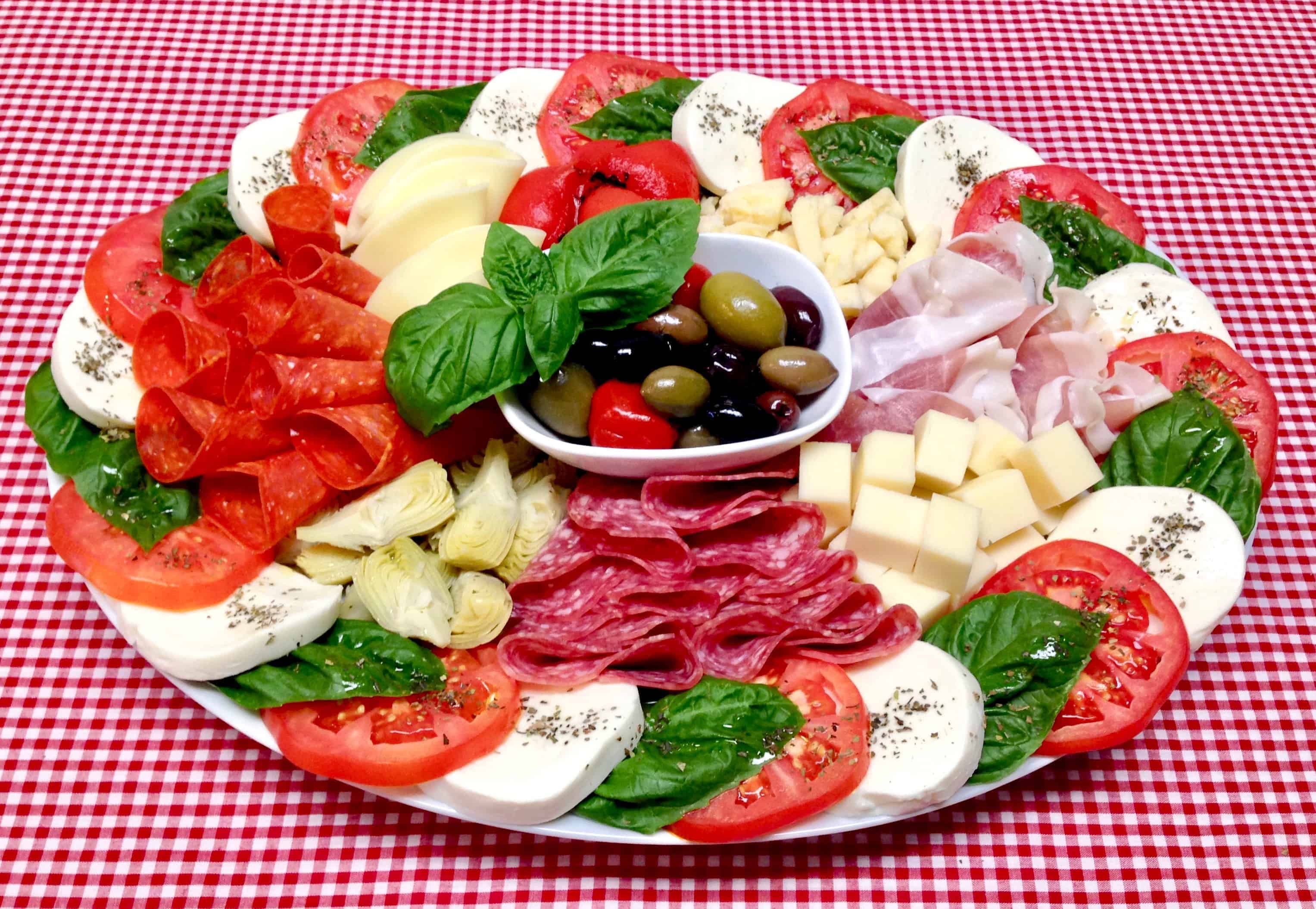 More Keto and Low Carb Italian Recipes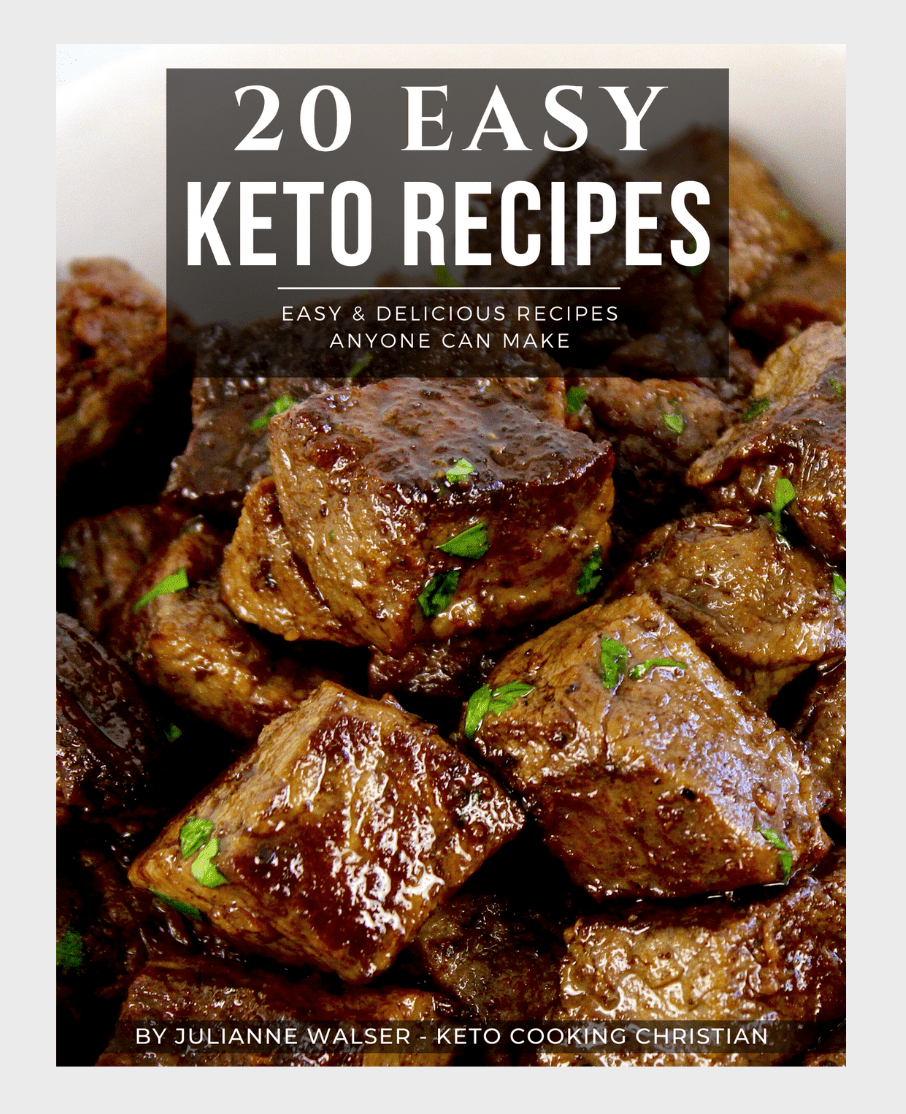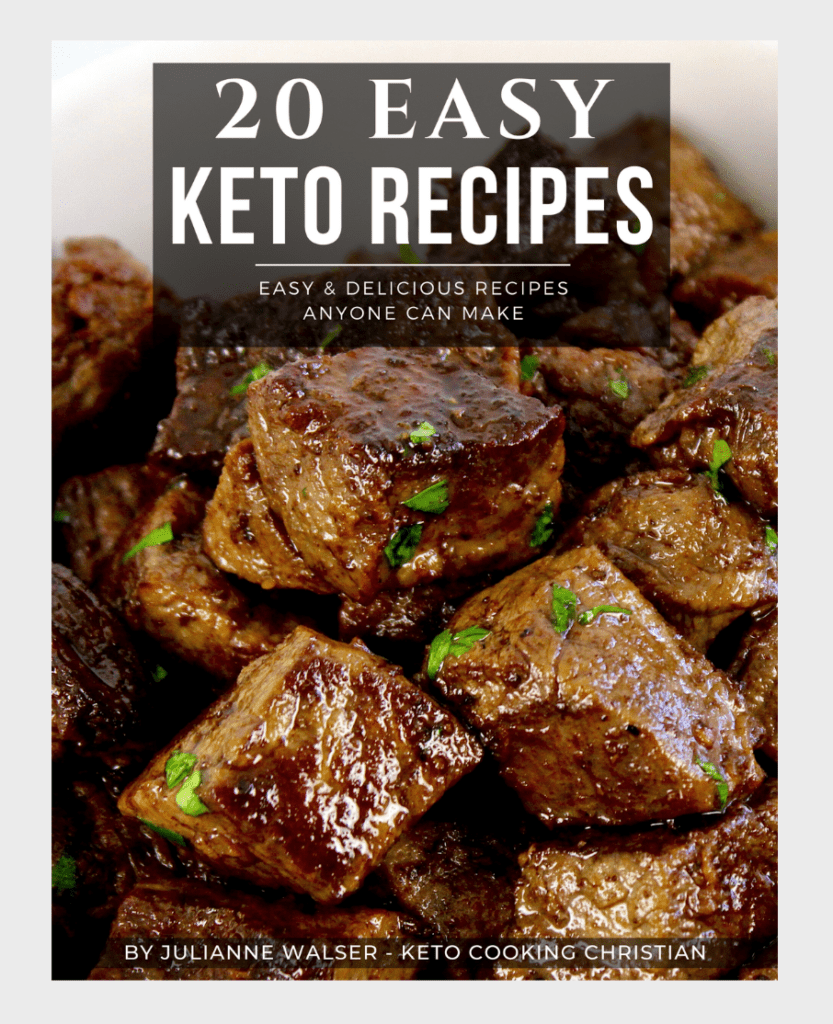 FREE 20 EASY KETO RECIPES EBOOK