Who doesn't love tender and juicy mushrooms? They truly are nature's earthy little gift to any Keto and low carb diet plan.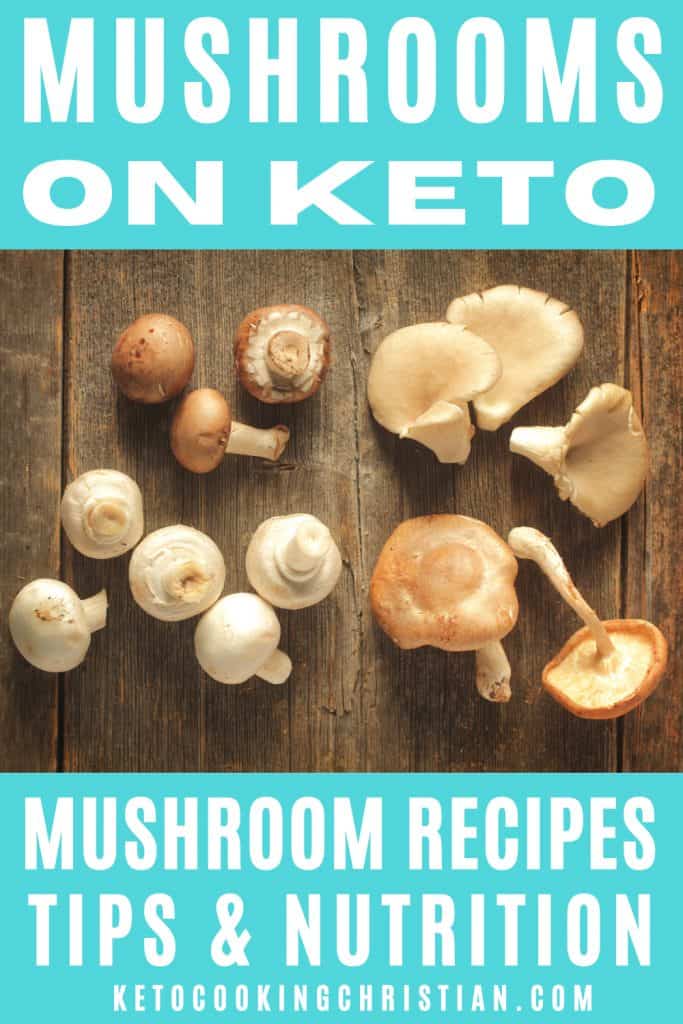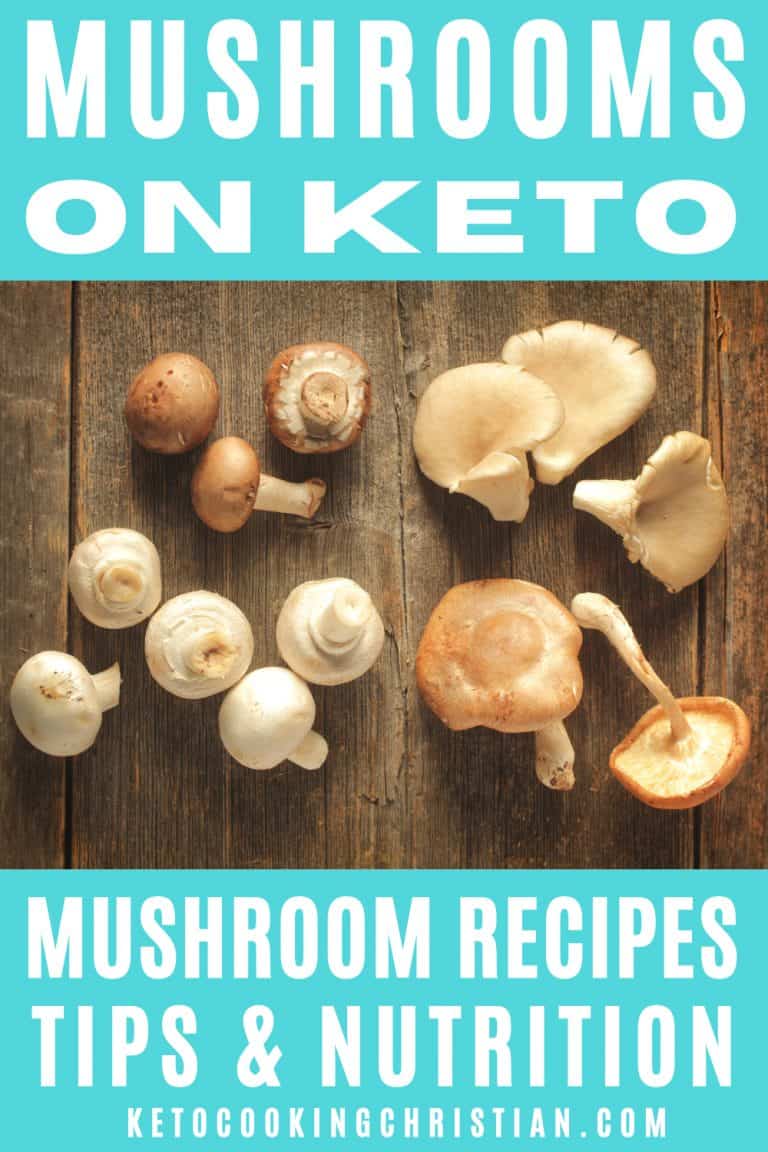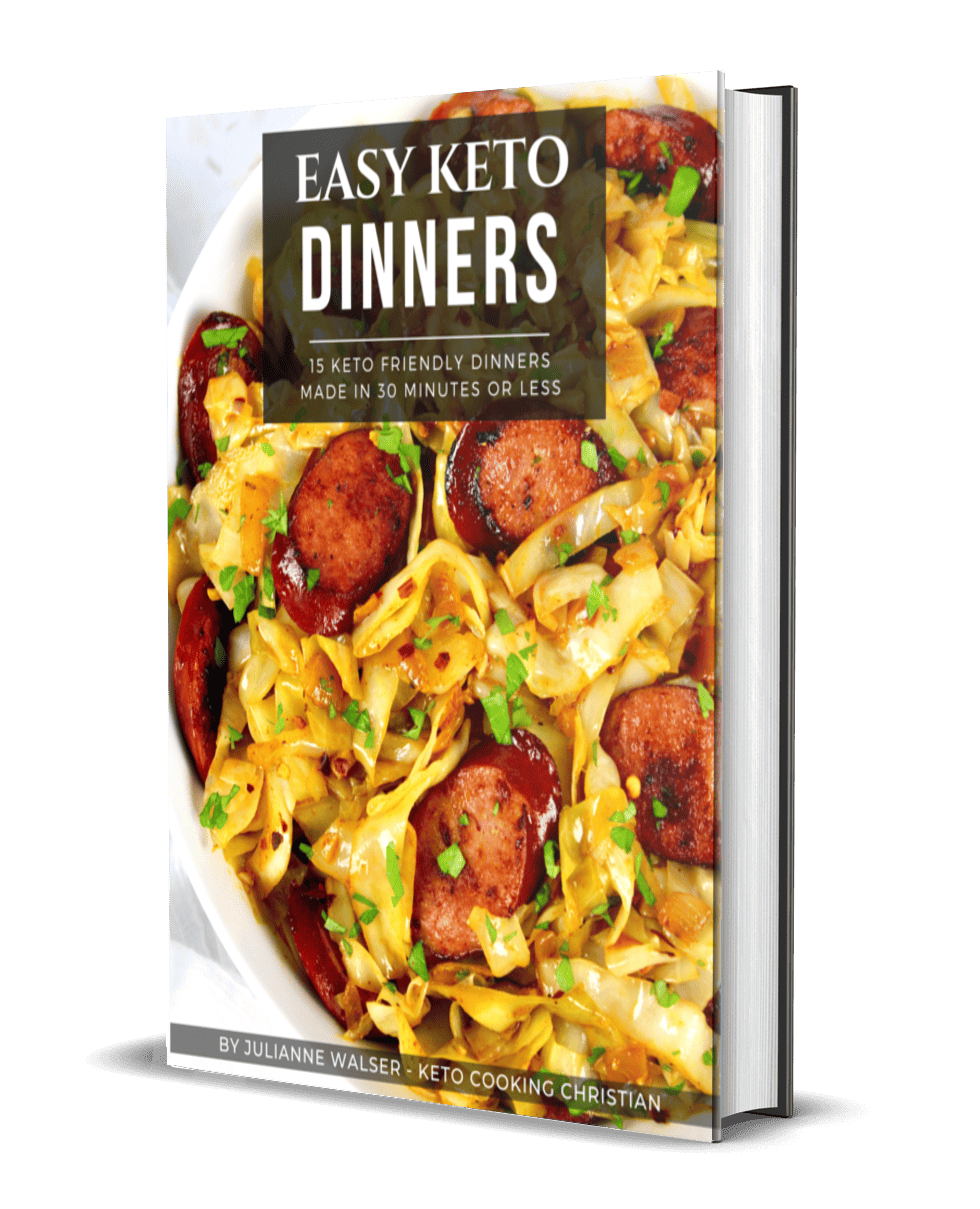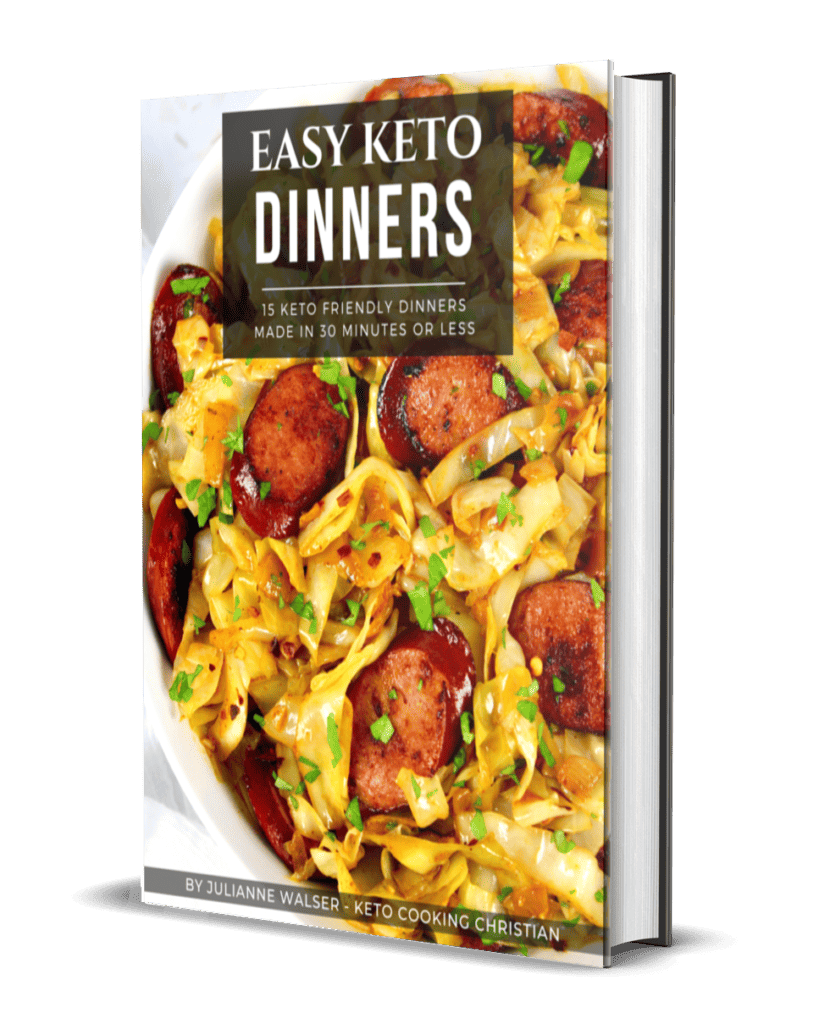 FREE EASY KETO DINNERS EBOOK
If you're following Keto or a low carb diet, then you're always looking for the lowest and most nutritious vegetables to add to your meals without a lot of carbs. Mushrooms are the perfect vegetable to consider.
Wait, did I just call mushrooms a vegetable? Technically, they aren't a vegetable at all. They're a fungus! Before you say "eeewwww!" let's talk about all the wonderful things mushrooms bring to the table (no pun intended).
Mushrooms truly are the unsung hero in most recipes. Even though they've been used in kitchens for a long time and have been a staple in vegetarian diets as a meat replacement, they tend to get overlooked on Keto. Let's see if we can change that!
As more and more people are beginning to learn all the health benefits for Keto, seeing just how versatile and nutritious mushrooms, will add a lot of new options for those wanting to change things up occasionally.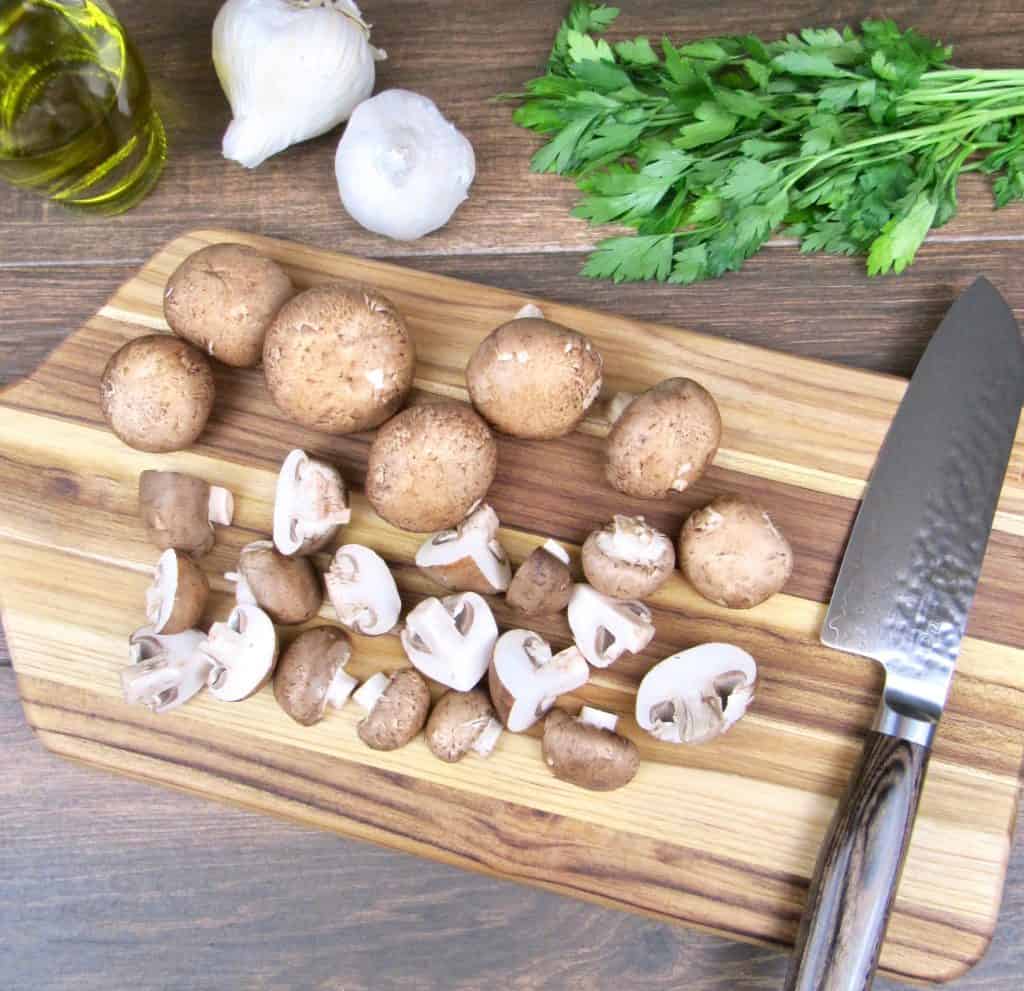 What are the Nutrients and Carbs in Mushrooms?
In general all mushrooms are a good source of protein, fiber, vitamin C, folate, iron, zinc as well as a great source of vitamin B6, vitamin D, thiamin, riboflavin, potassium, copper, and selenium.
But are all mushrooms treated equal? Not necessarily. Though all varieties have many vitamins and nutrients, the amounts of each one varies depending on the type. These 4 varieties are most often seen in recipes are: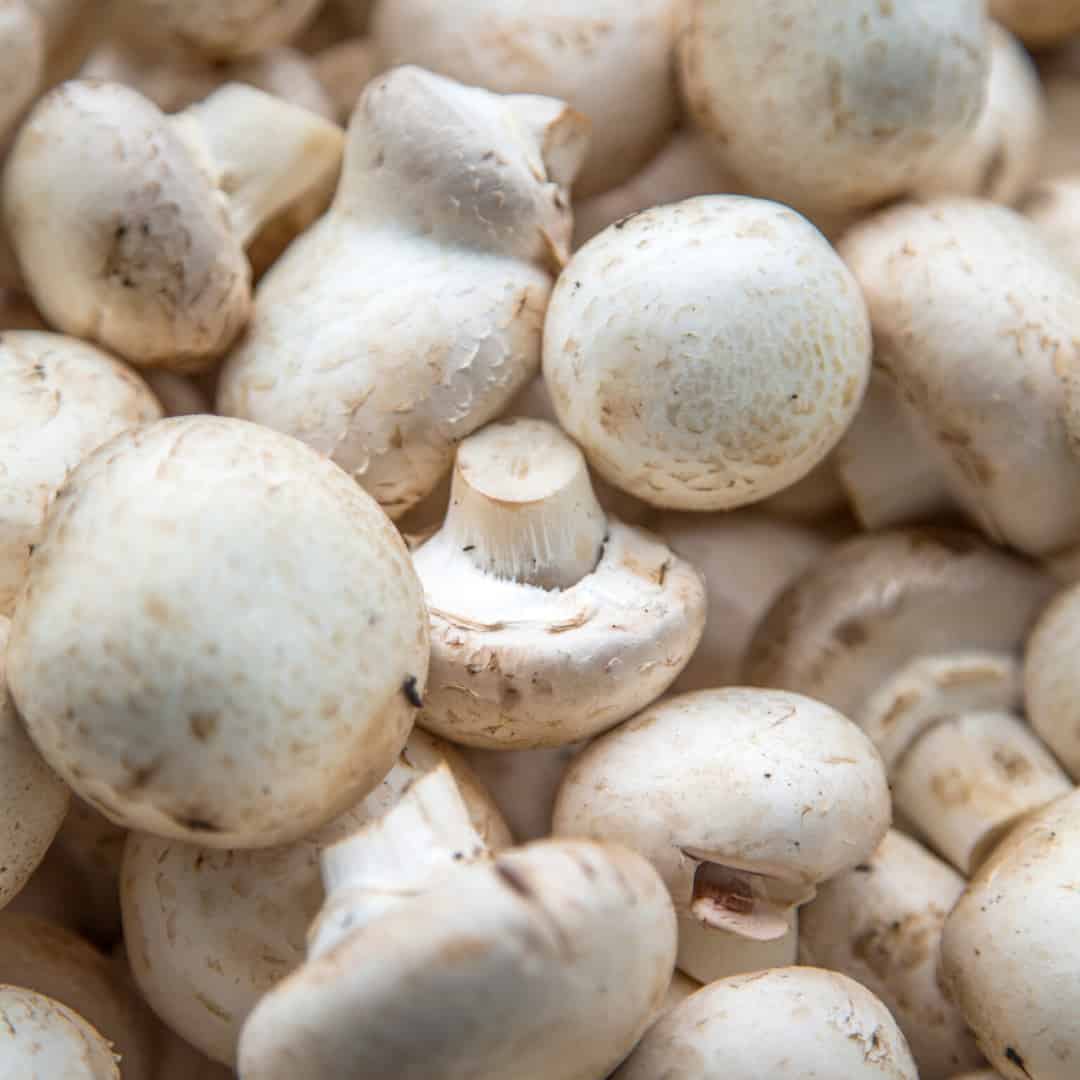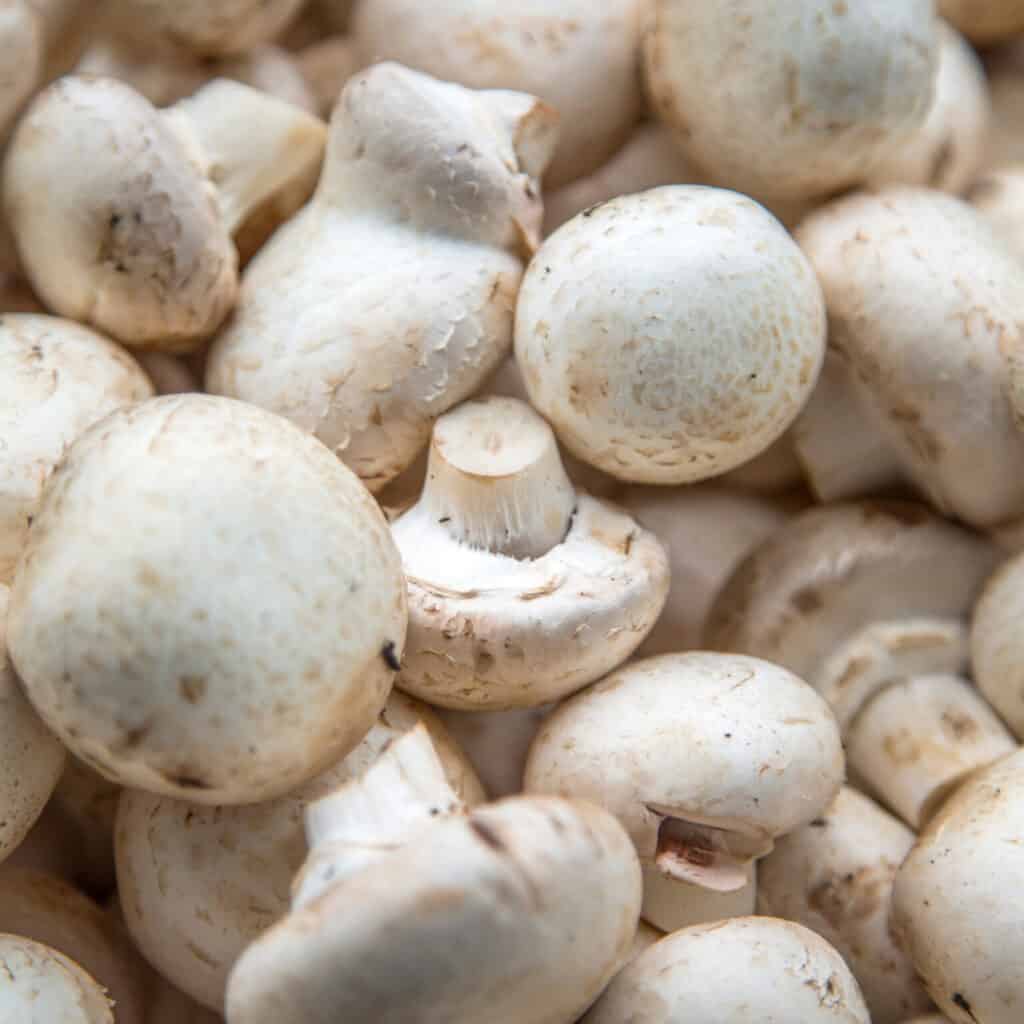 Button Mushrooms: Button mushroom are also referred to as white mushrooms. This variety of mushroom are picked when they are still small and when the caps of the mushrooms are closed.
For a serving, they have approximately 35 calories, 0.5 g of fat, 2.2 g of protein and approximately 3.5 g of carbs.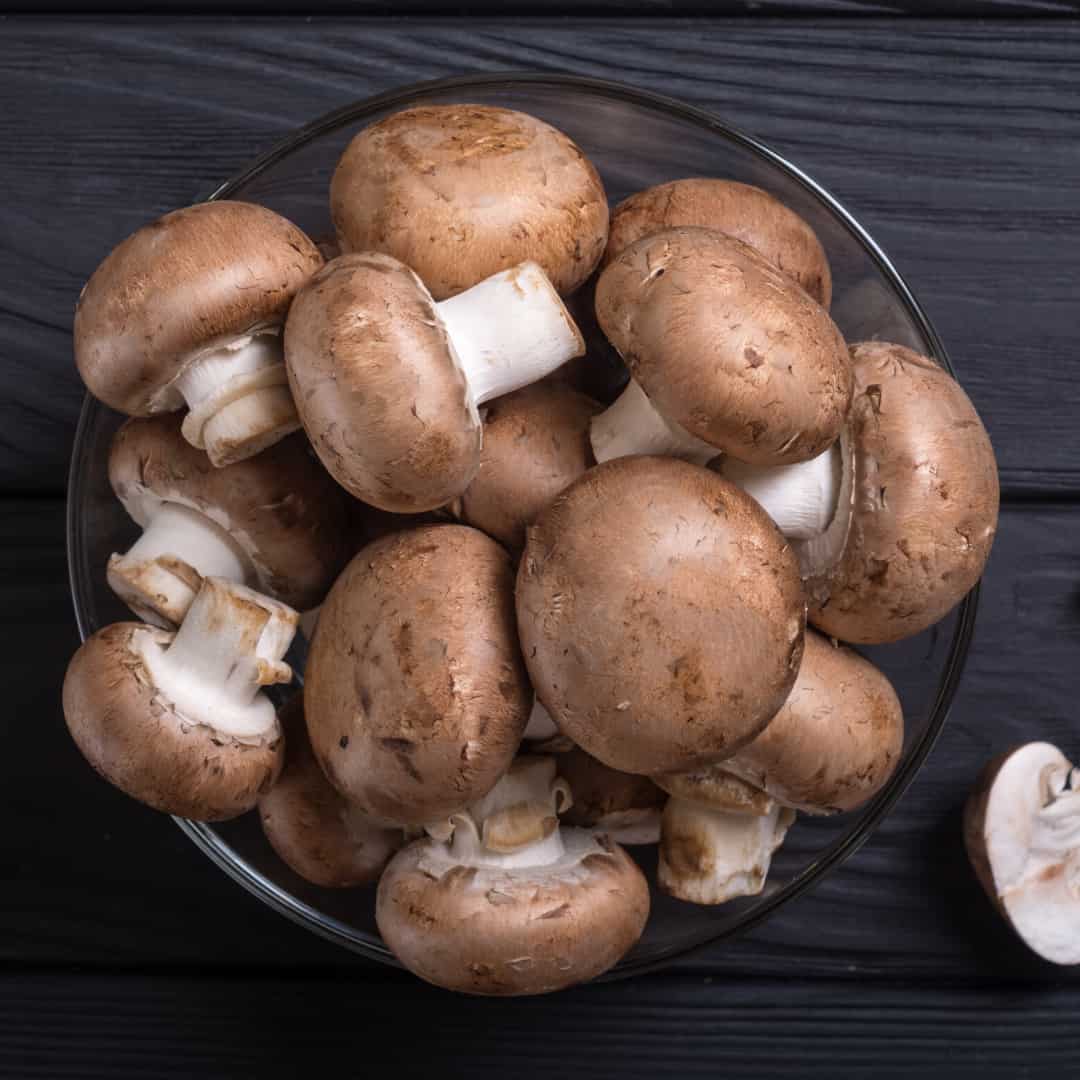 Cremini Mushrooms: Cremini mushrooms are often called baby bella. They are basically just as their name indicates. They are baby versions of Portobello.
They're harvested much sooner than their mature counterpart. Each serving has 27 calories, 0.1 g fat, 2.5 g of protein, and approximately 3.5 net g of carbs.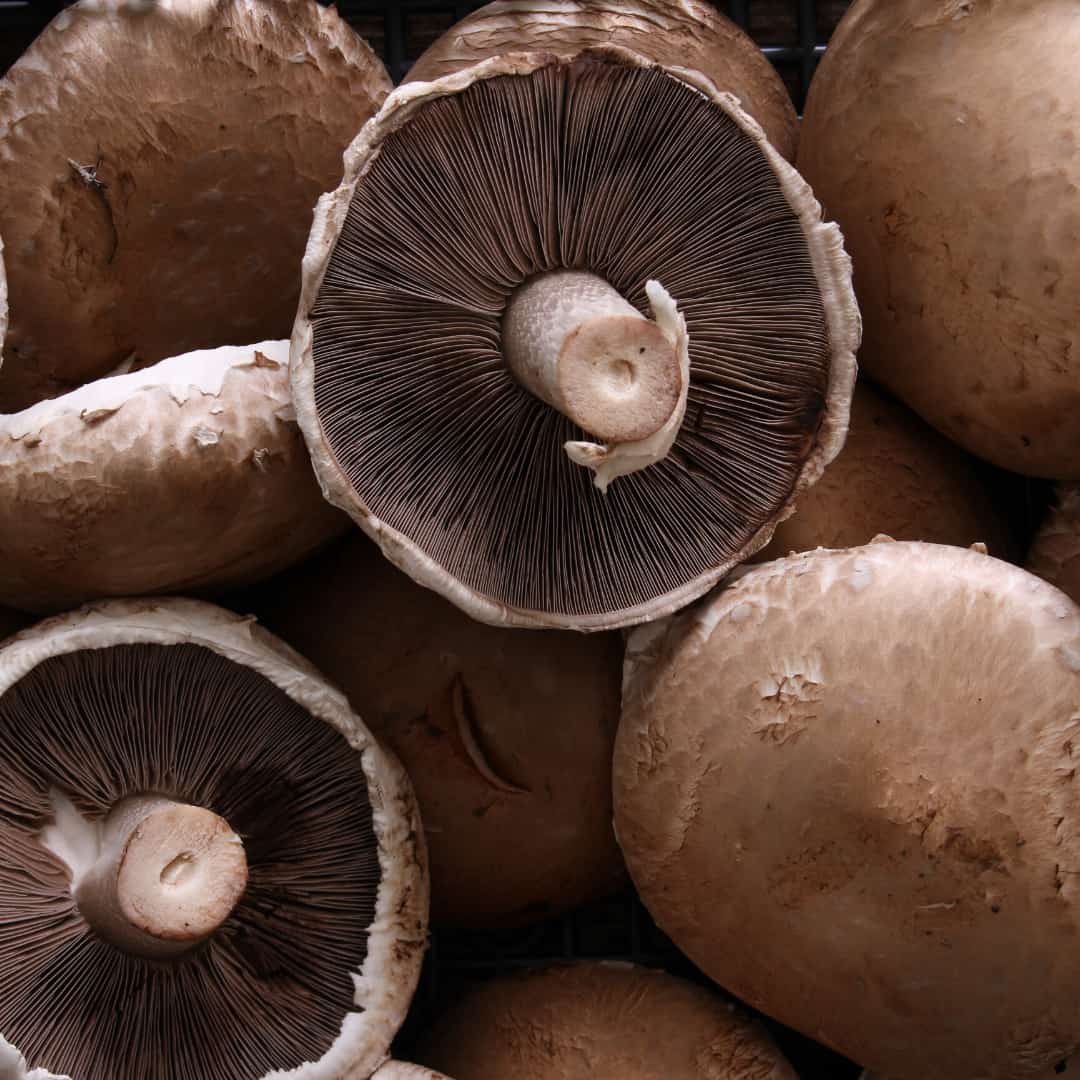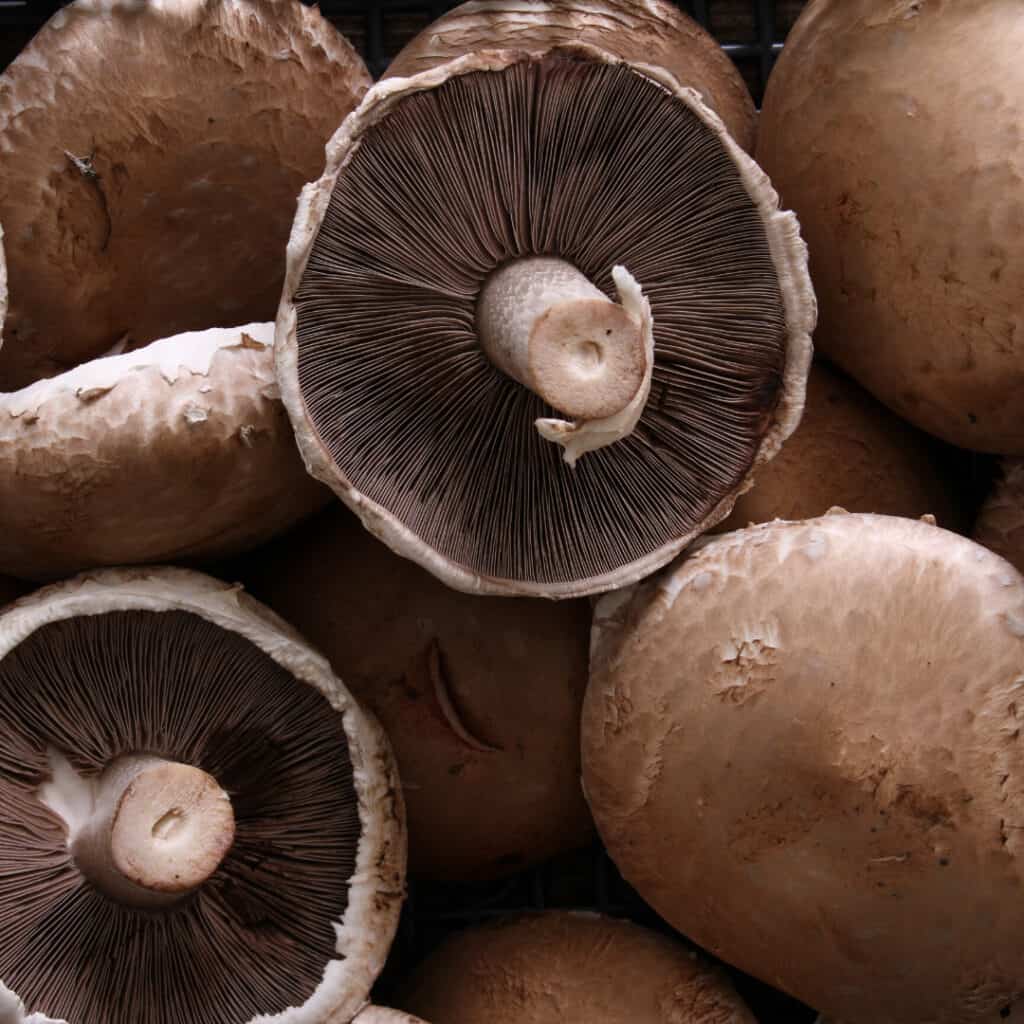 Portobello Mushrooms: Portobello mushrooms are harvested when they are very mature, about 5 to 7 days after Creminis. They are dark brown in color and have a denser texture and flavor than Cremini as well.
Per serving they have 42 calories per serving with 0.9 g fats,5.2 g of protein and approximately 3.5 grams of carbs.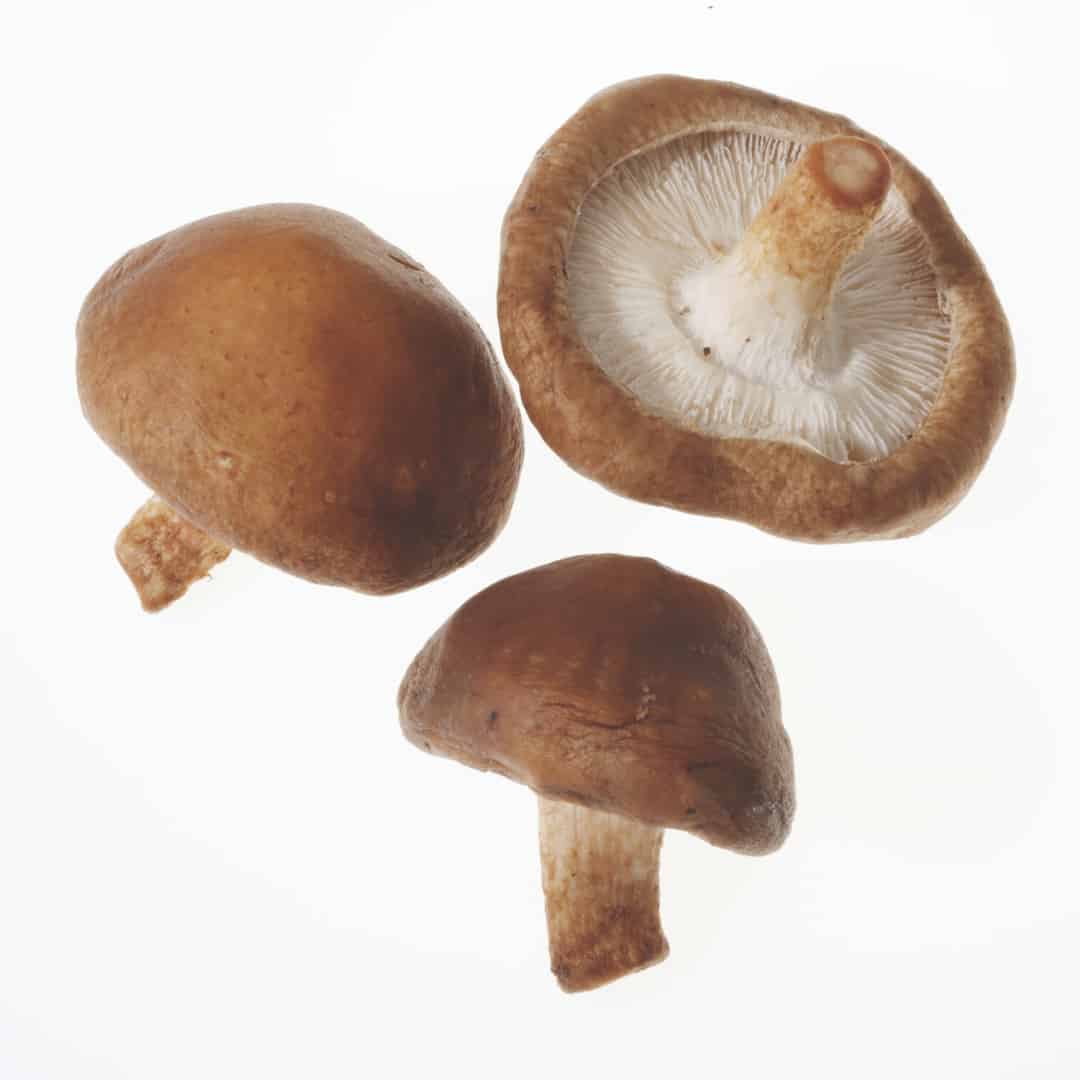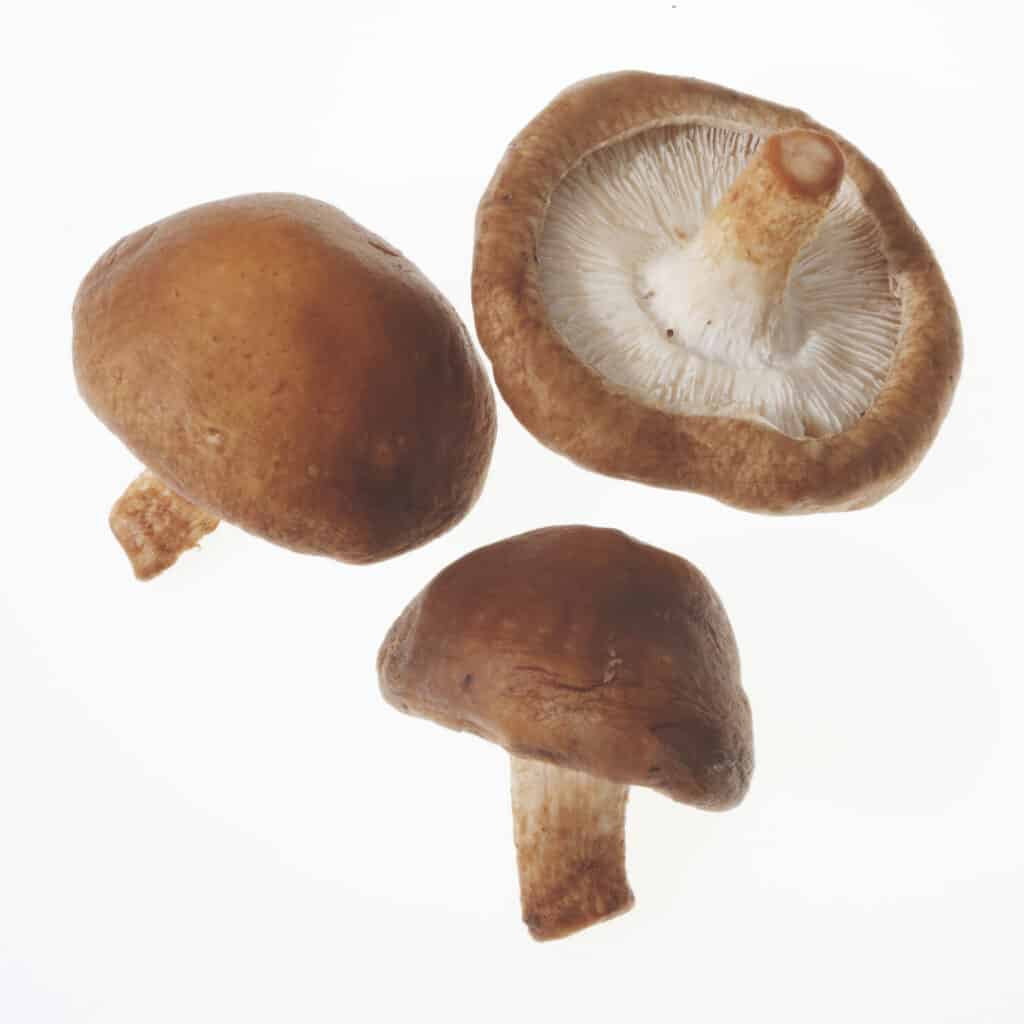 Shiitake Mushrooms: Shiitake mushrooms are usually dark brown in color and are used lot of Asian recipes. They have really tough stems that you'll need to remove before cooking.
Save the stems and use them to make broth. They have approximately 34 calories 34 per serving with 0.5 g fat and 2.2 g of protein and 4 g of carbs.
Are Mushroom Keto?
As you can tell from the carbs listed above, mushrooms are very low in carbs making them an excellent addition to your Keto recipes.
It's not just the low carbs that make them great for Keto. Mushrooms are mild in flavor and take on the flavor of whatever you season them with and can be a wonderful vessel for healthy fats, such as olive oil, cheeses, even butter.
Included below are some recipes that will hopefully provide you with some inspiration on how to make mushrooms reoccurring staple on your Keto plate!
Keto Recipes Using Mushrooms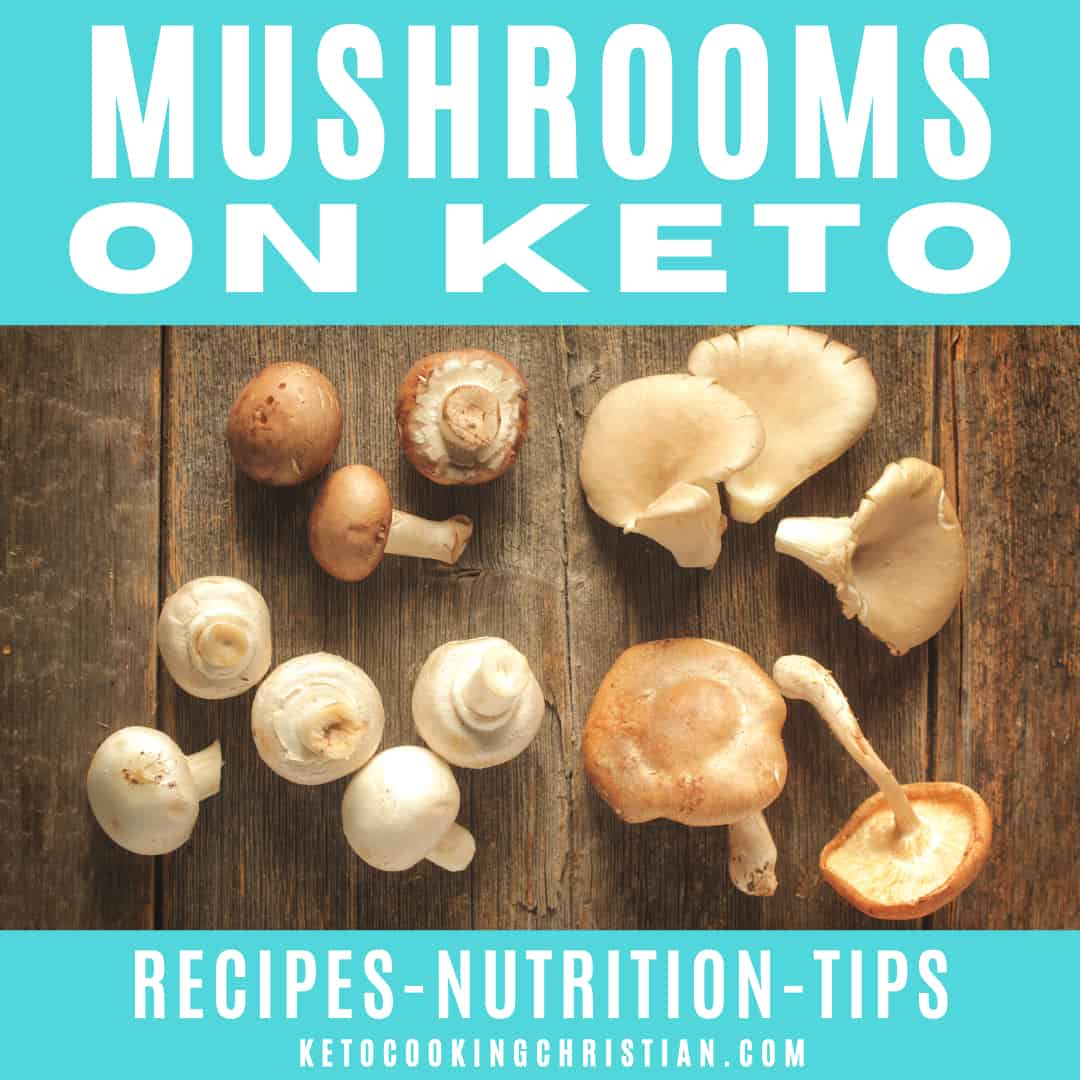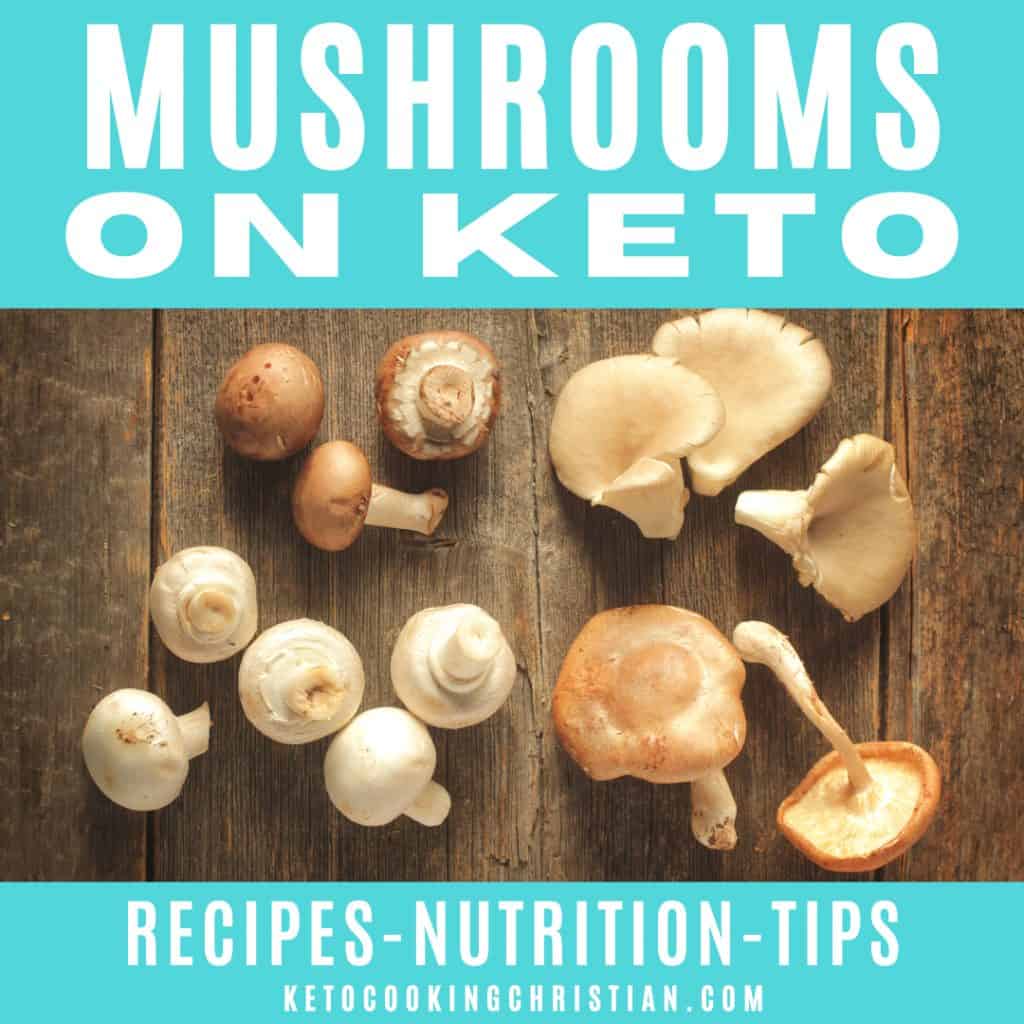 Regardless if you enjoy them sautéed, baked, pan roasted, grilled, or stuffed, or added to your favorite casserole, mushrooms make a great way to add vitamins and nutrients, as well as wonderful variation to your weekly meal plan.

More Keto Diet Articles