This comprehensive collection of 25+ Best Keto Air Fryer Recipes has something for everyone! From appetizers, side dishes and main courses, all of these recipes are super easy, low carb and absolutely delicious!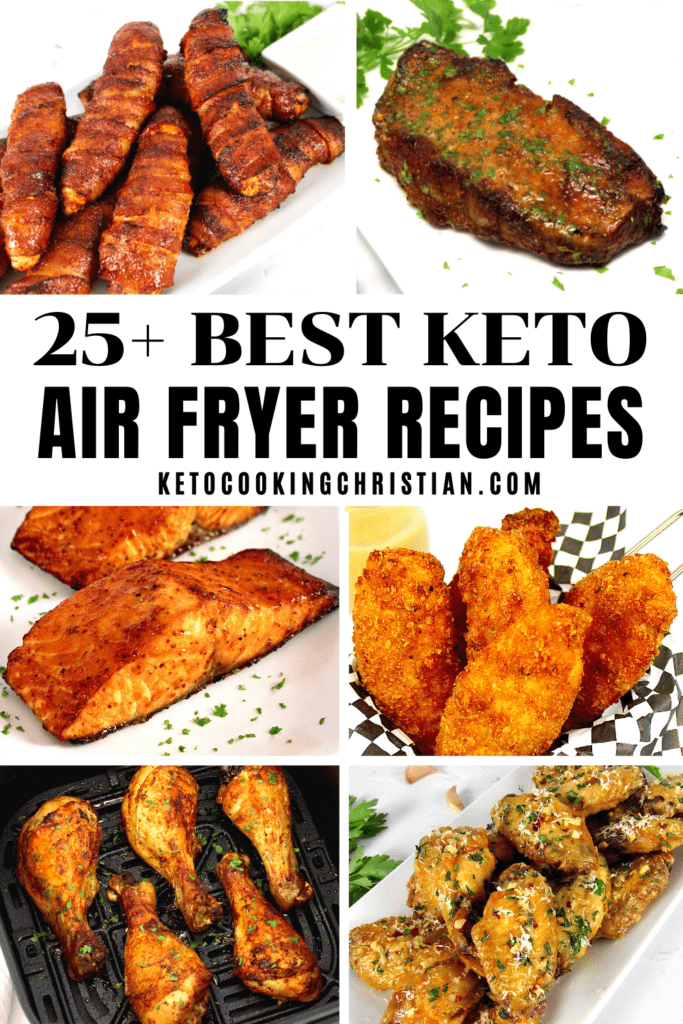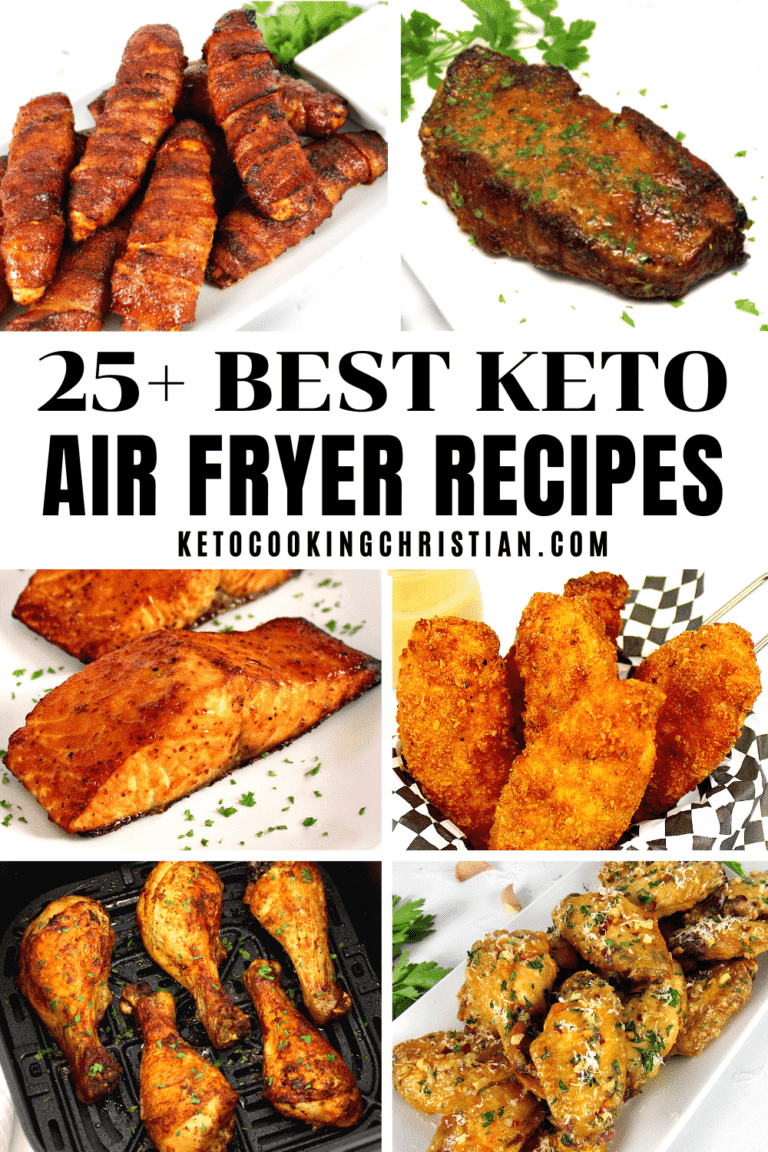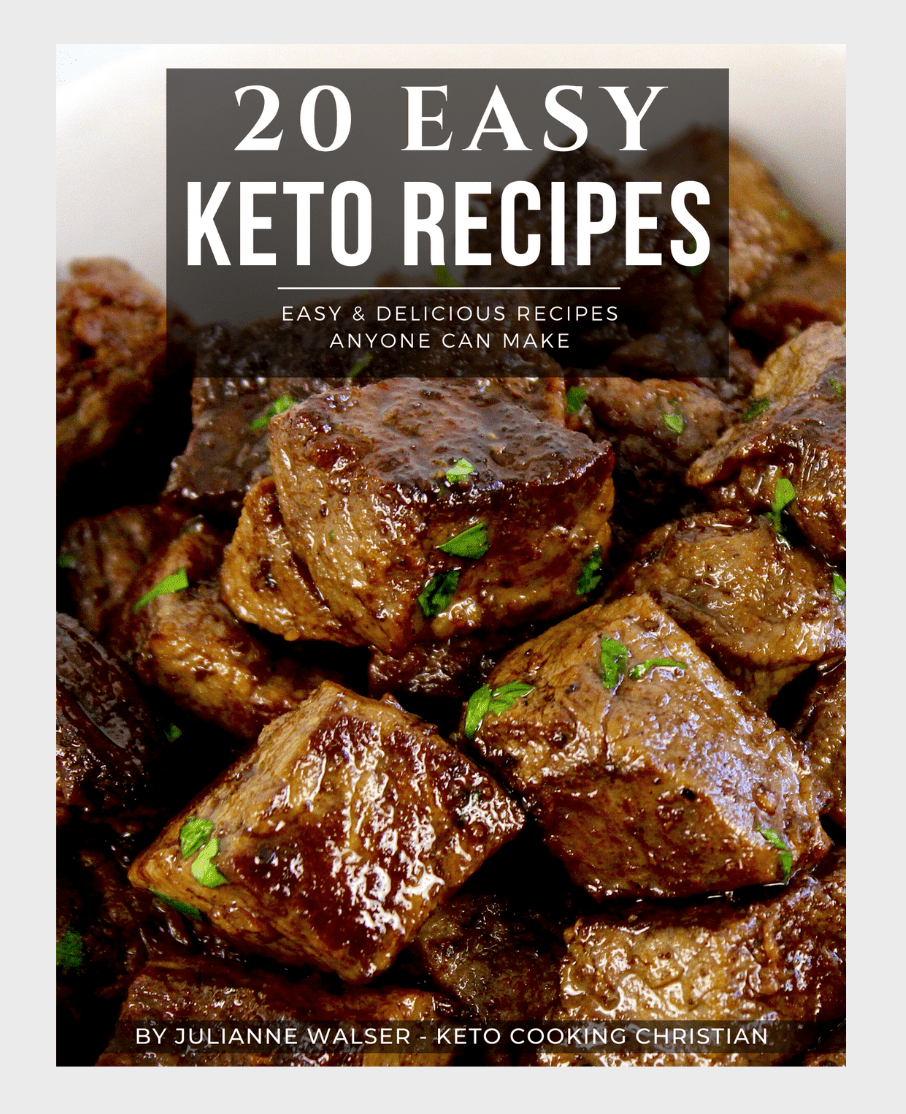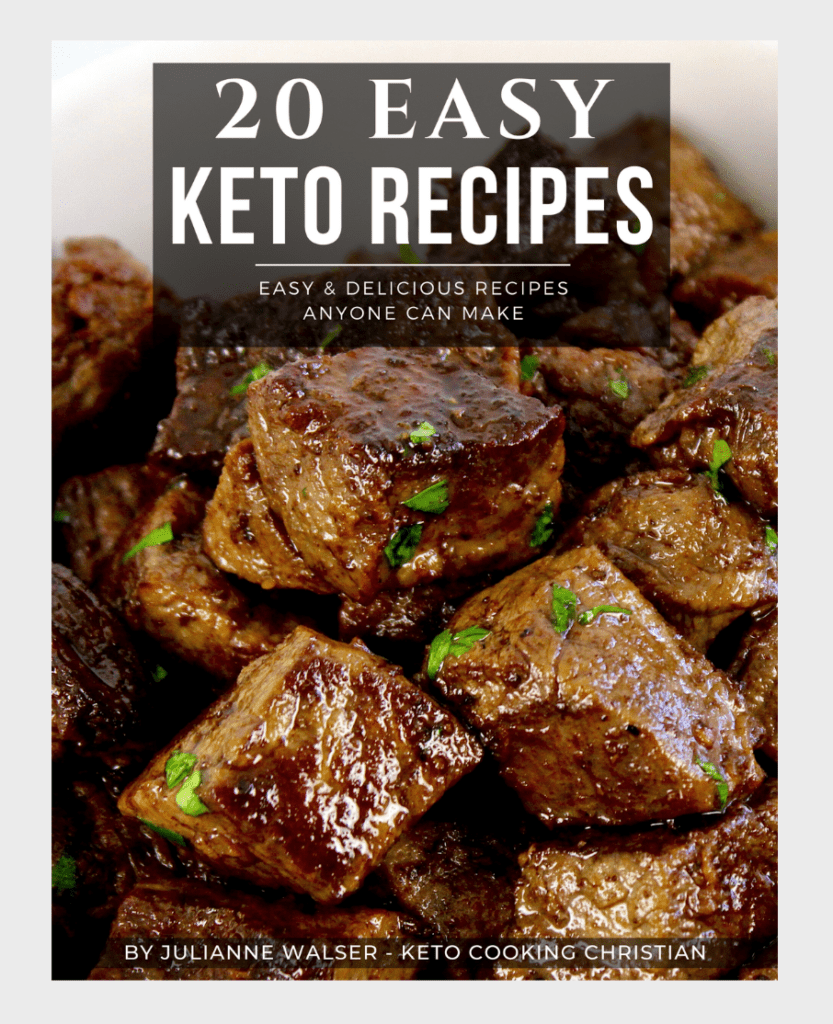 FREE 20 EASY KETO RECIPES EBOOK
❤️ Why We Love Air Fryer Recipes
Reduces cooking time
Crispy food without deep frying
Food cooks without heating up the whole kitchen
If you love kitchen gadgets as much as I do, then chances are you have an air fryer. If you do, you're going to love these very best low carb air fryer recipes that we have gathered to share with you!
You'll see main course recipes like juicy air fryer steak, and crispy air fryer chicken tenders. There are yummy side dish recipes like air fryer cauliflower and air fryer green beans that the whole family will love. We even included some great party foods like air fryer jalapeno poppers and crispy air fryer onion rings that everyone will rave over!
And the best part about every one of these recipes is that they are all gluten free, low carb and Keto friendly!
Are Air Fryer Recipes Keto?
Absolutely. Air fryer keto recipes are really great for any type of diet. You're still getting the same amazing flavors and textures of deep-fried foods without all the greasy mess.
Plus, when you deep fry most recipes, you're using peanut oil or canola oil, neither of which are recommended for a low carb way of eating.
What's the Best Kind of Air Fryers?
Air fryers have come a long way through the years and now there are all different types for your cooking needs. Most of the time, you'll find three types of air fryers.
Basket style air fryers, like this Ultenic Air Fryer is one of the most common types and us really awesome for small batch cooking.
Oven style air fryers with racks, like this PowerXL Pro Air Fryer Oven, allows you to air fry foods without the need to flip them and because of the extra room, it's wonderful when you're cooking larger portions.
If you're looking for a way to save a little space in your kitchen, then a combo air fryer and pressure cooker, like the Ninja Foodi may be what you're looking for.
Regardless of the style, they all work the same way by circulating really hot air around the food. The results are nongreasy and crispy foods that taste absolutely amazing. I have two different types that are my go-to air fryers and I love them both. Here are some of the reasons why: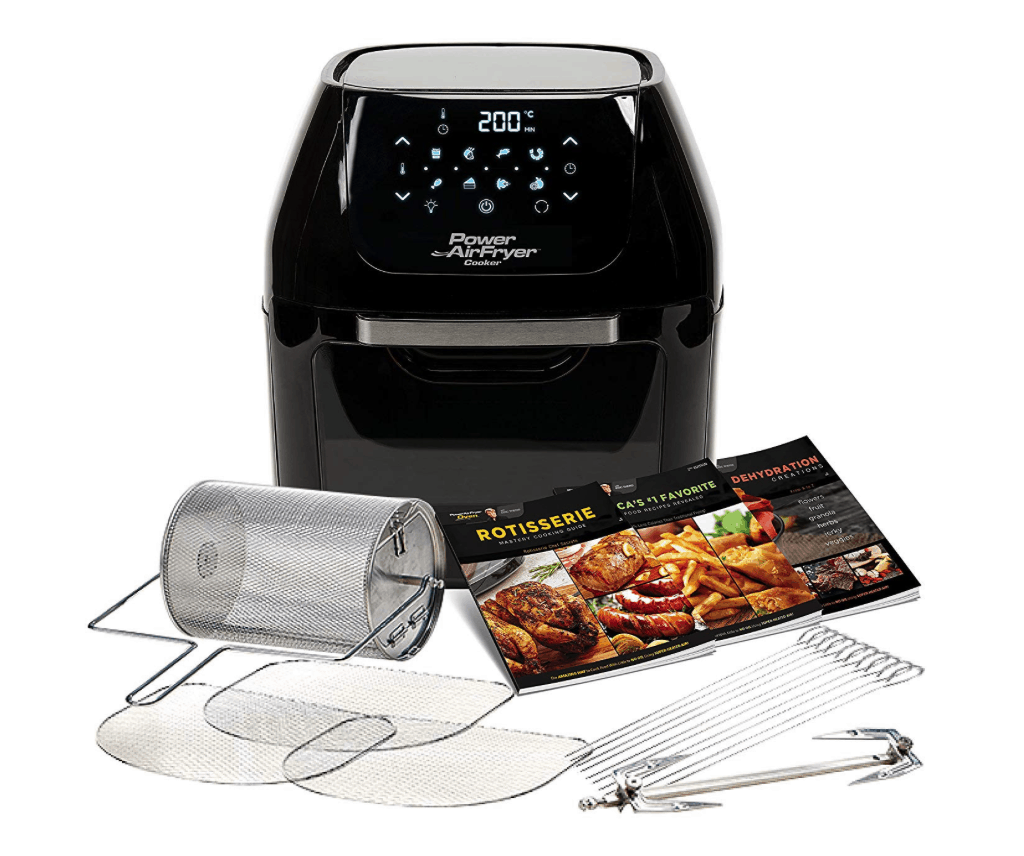 I have been using my Power Air Fryer Oven for years. What I love about the Air Fryer Oven is that you never have to flip anything you bake, because the air circulates around everything perfectly!
It has 3 racks that will fit a good amount of food on them! But it also comes with skewers, fry basket (great for nuts) and a rotisserie rack that rotates!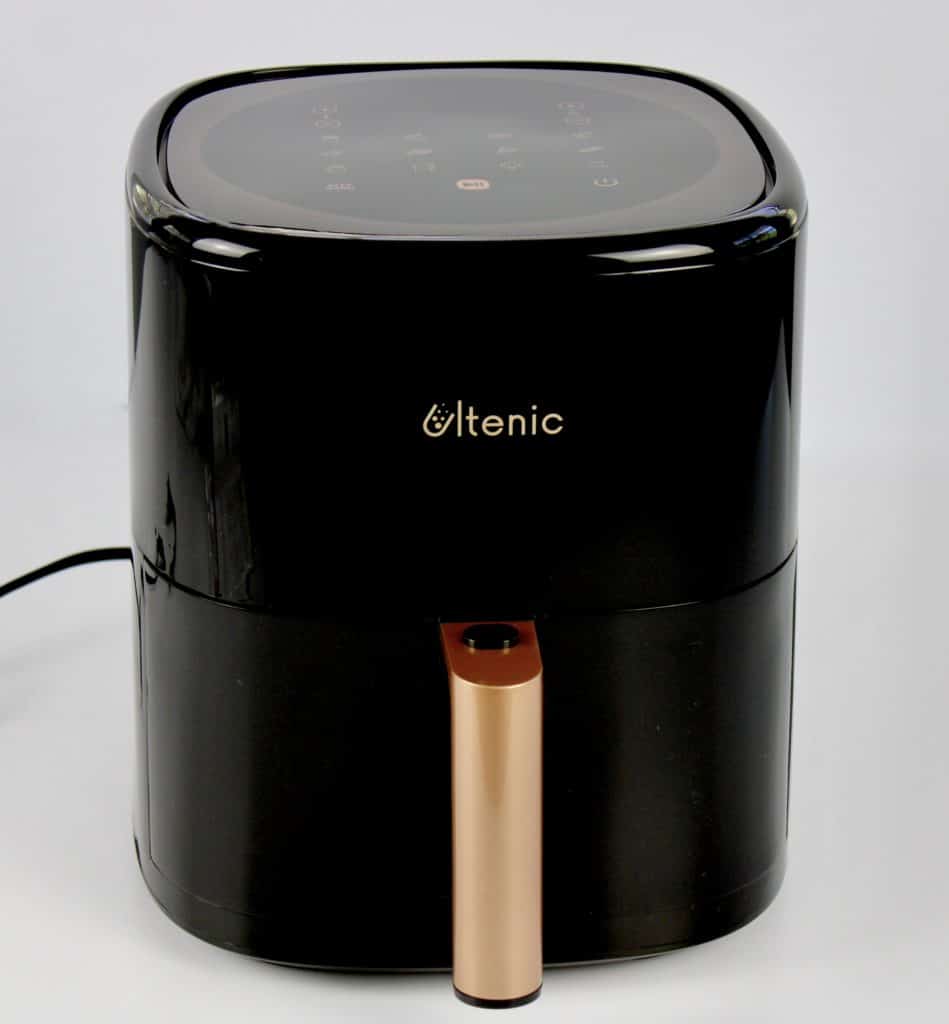 This Smart K10 Air Fryer by Ultenic, is my newest appliance and I've been extremely impressed with its many performance features:
Incredibly easy to use, with 11 preset buttons for fish, steak, chicken, shrimp, etc.
Smartphone app to control the air fryer
Fully adjustable time and temperature buttons
Preheat and keep warm function buttons
Large capacity basket
Very quiet while running
You can check out the Smart K10 Air Fryer here and use code: KETOAIRFRYER for an extra $20 OFF!
Air Fryer Tips for Beginners
Use silicone mitts for removing the racks while they're hot. They're nice and slim, so you can easily fit your hand in there to retrieve the racks. I absolutely love them!
Always preheat your air fryer before adding your food. The suggested cook times are based on a preheated air fryer.
Don't over crowd the food in an air fryer. Air has to be able to circulate around the food in order to properly cook it.
Invest in a meat thermometer! Trust me, this will save you from under or overcooking meat.
Don't use metal utensils when cooking with your air fryer. Silicone coated utensils are recommended.
Never use nonstick spray in your air fryer. If you need to use some sort of oil, then you can use paper towels to rub some olive oil or avocado oil to the insert prior to preheating it.
Frequently Asked Questions About Food Cooked in the Air Fryer:
What Should You Not Cook in an Air Fryer?
Fresh leafy greens, wet battered foods, cheese or other foods that would melt and become a puddle are not recommended.
Can You Put Raw Meat in Air Fryer?
Absolutely! In fact, it's designed to cook food a raw state. Just be sure you follow the instructions specific to the air fryer you're using.
What Temperature Do I Cook Chicken in the Air Fryer?
I always recommend cooking chicken, especially legs and thighs, on 400°F. That's a hot enough temp to crisp up the skin, while allowing the inside to cook through without drying out.
What Temp Should Salmon Be Cooked At? (as well as other types of fish)?
Salmon, shrimp and other types of seafood cook relatively fast, so it's recommended you cook it hot and quick on 400°F.
What Temperature Do You Cook Pork in an Air Fryer?
Air fryers will all cook just a little bit differently. Just to be safe, look at the owner's manual under cooking guidelines. But in general, you'll cook pork on 375°F-390°F.
What Temperature Do You Cook Steak in an Air Fryer?
You'll want to cook steak on 390°F-400°F. In order to get the steak to desired level of doneness, you should use an instant read thermometer.
I hope you have found these Keto recipe ideas helpful! If you decide to make any of these, please leave a comment and let us know how you enjoyed them!
*All photos and recipes in this article are copyrighted by the original food blog author, listed under the title. Please click on the "Get Recipe" button to get the full written recipes with steps, which are the sole property of each respective website.
More Keto Recipe Collections