If you're craving a lemony dessert but without all the carbs, you've come the best place! This collection of 25 low carb lemon recipes is just for you!
Nothing beats the bright and tangy flavor of lemons in just about any Keto dessert you make. Mouth-watering desserts with the main attraction, lemons, are brought together in this round up of some of the best Keto lemon dessert recipes you'll find.
And there's something here for all you lemon lovers! Whether it's gluten free lemon cheesecake mousse, tangy Keto lemon curd cupcakes, sugar-free lemon pie or low carb lemon bars plus many more, you'll find the perfect Keto lemon dessert recipe right here.
What's the best part about these Keto lemon recipes? They're all easy to prepare, very refreshing and they're loaded with the unmistakably delicious flavor of lemon!
Are Lemons Keto?
They absolutely are! In fact, lemons are recommended on Keto because of their many health benefits. Where you typically avoid a lot of citrus fruit on Keto, lemons are the exception.
They're low in sugar, a great source of Vitamin C and contain antioxidants that promote healthy digestion and aid in fluid retention. There're many other great health benefits discussed in this article on Healthline.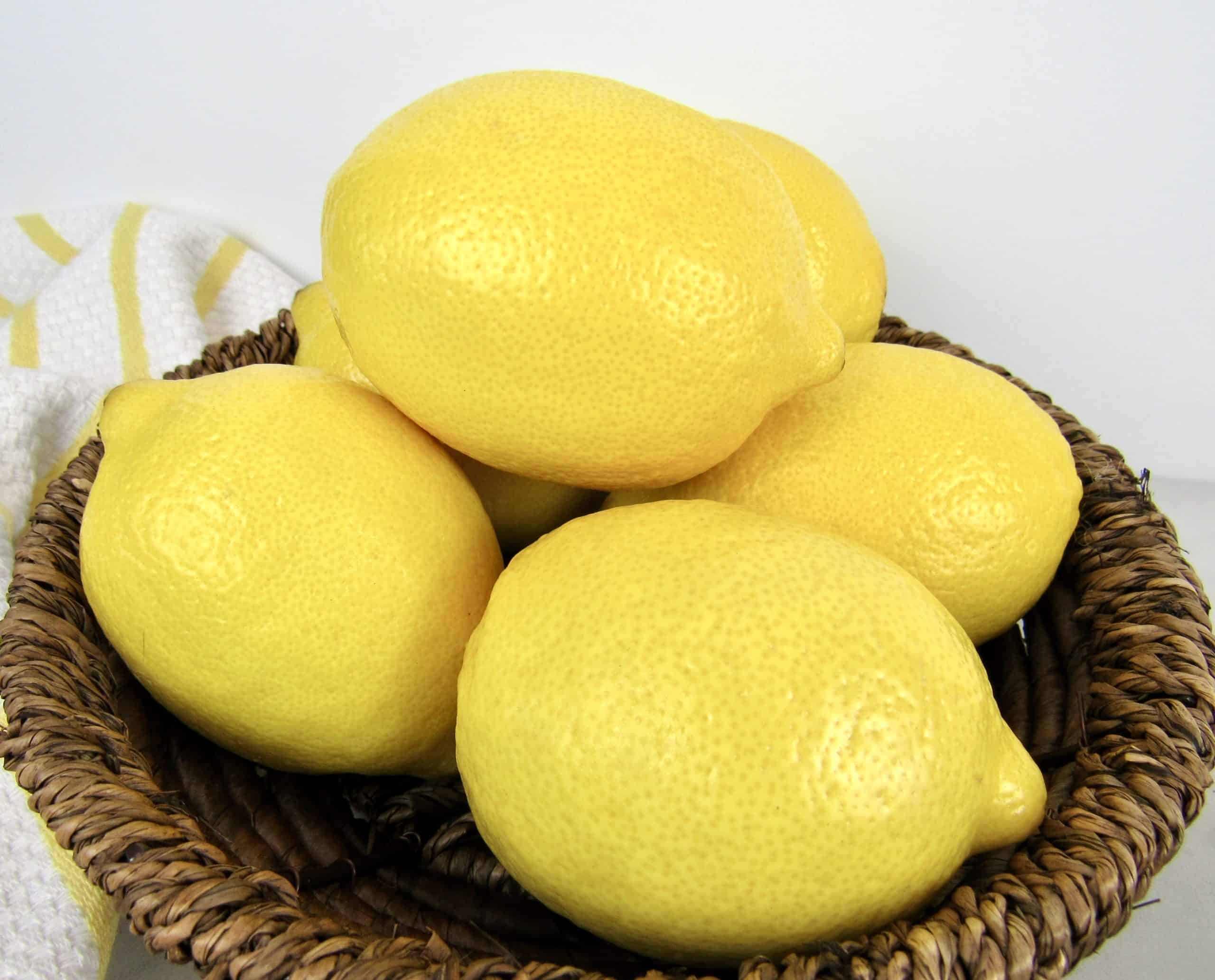 What are the Carbs in Lemons?
Lemons are low in carbs with only .5 grams per lemon wedge! How is that for Keto friendly?! If you're craving something to drink with a little flavor, lemon makes a great low carb flavor option you can add to your water each day, and its healthy too!
Other Great Lemon Uses
After you've seen this Lemon Dessert Roundup, you'll be inclined to rush out and buy a whole bunch of lemons! If you find yourself with some leftover, here're some great tips on how to use lemons for other purposes.
Use half of a sliced lemon to clean your cutting board. Rub the lemon over the cutting board and allow it to soak in for about 30 minutes before rinsing.
Once you've squeezed all the juice from a lemon, don't throw out the rinds. Drop one or two down your kitchen sink's garbage disposal and give it a whirl. It helps to clean the blades, not to mentioned it helps to eliminate odors that have built up.
They can help loosen gunk that has built up in your microwave. Boil a large cup of water with lemon juice, or leftover rinds, for several minutes. It really helps remove cooked food splatters and gives your microwave a really fresh and clean smell
Bleach can be so harsh on white clothing or other linens. To get your whites whiter without chemicals, try this instead. Add some water to a large pot. Throw in a few lemon slices, and bring to a full rolling boil. Turn off heat then carefully add your linens. Let them soak until the water has completely cooled, then continue with laundering them as usual .
You can use them to make an all purpose, non toxic house hold cleaner. Boil lemon peels and vinegar until it reaches a boil. Turn off the heat and let it cool. Add the mixture to a plastic spray bottle and fill the rest of the bottle with water. Shake it up and use on any hard kitchen surface like counter tops or bathroom surfaces.
I hope you have found these Keto recipe ideas helpful! If you decide to make any of these, please leave a comment and let us know how you enjoyed them!
*All photos and recipes in this article are copyrighted by the original food blog author, listed under the title. Please click on the "Get Recipe" button to get the full written recipes with steps, which are the sole property of each respective website.
More Keto Recipe Collections
If you'd like to know more about baking on Keto, this article, Keto Baking Made Easy, is loaded with tips and info that you'll find helpful. You might also check out my Keto Sweet Treats eBook that has 50 amazing Keto dessert recipes, all with color pics, macros and more! I'm offering it at 50% off when you subscribe to my free weekly emails here.