Over 25 delicious shrimp recipes that are low in carbs, but not short on flavor. They make the perfect quick and easy Keto weeknight meal!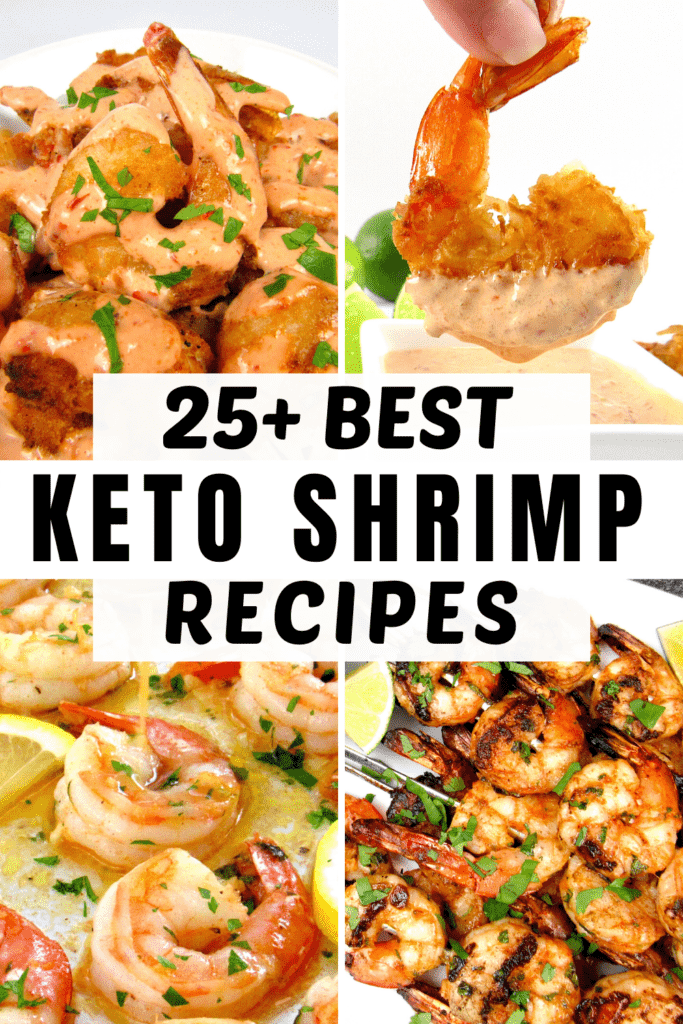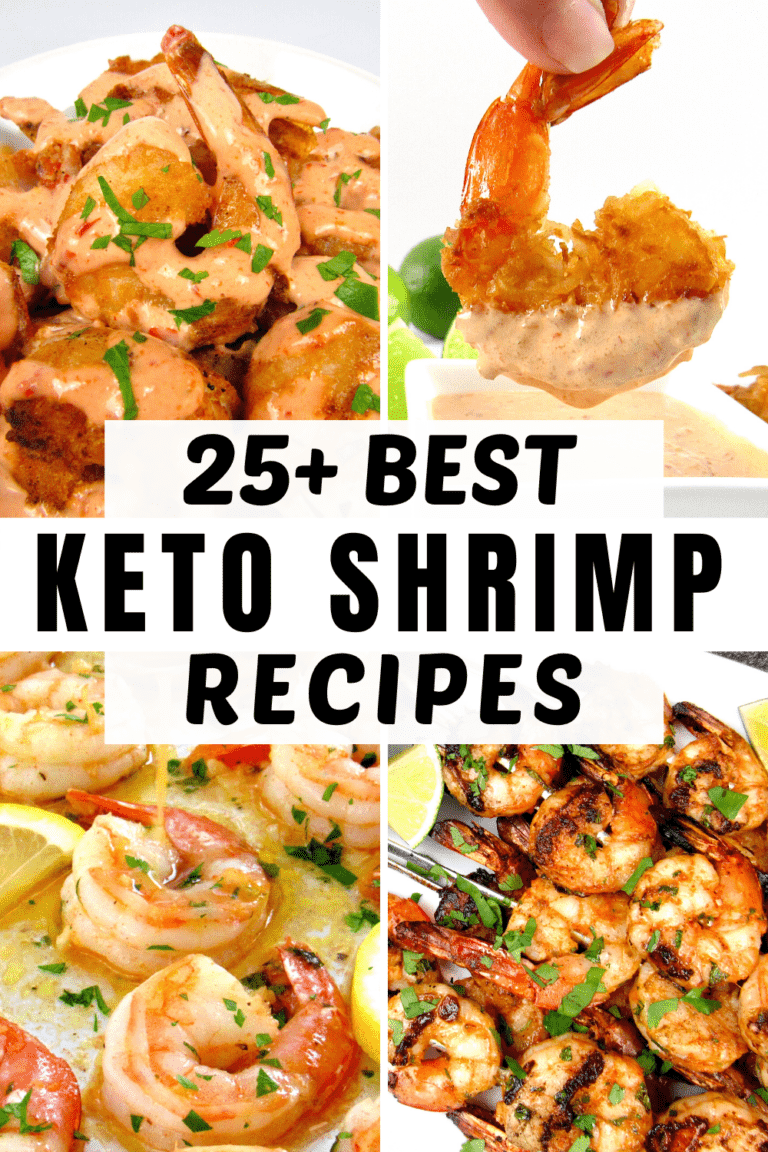 Let's face it, trying to find a quick and easy low carb meal on a weeknight can be a real struggle. Well, hopefully that'll all change with this collection of Keto shrimp recipes.
Shrimp are so versatile to cook and can handle most any flavor profile. These healthy shrimp recipes are wholesome, homemade and regardless of how you prefer your shrimp prepared, this roundup has you covered.
Are There Carbs in Shrimp?
This is one of the most commonly questions and there's great news for anyone following Keto or a low carb diet. Shrimp only contain a trace amount of carbohydrates per serving.
Are Shrimp Keto Friendly?
Shrimp are a very nutritious option for those on Keto or a low carb diet. For 6 ounces there are 34 grams of protein in shrimp, approximately 1 gram of carbs and zero sugars. This makes shrimp a perfect source of protein while keeping your carb intake to a minimum.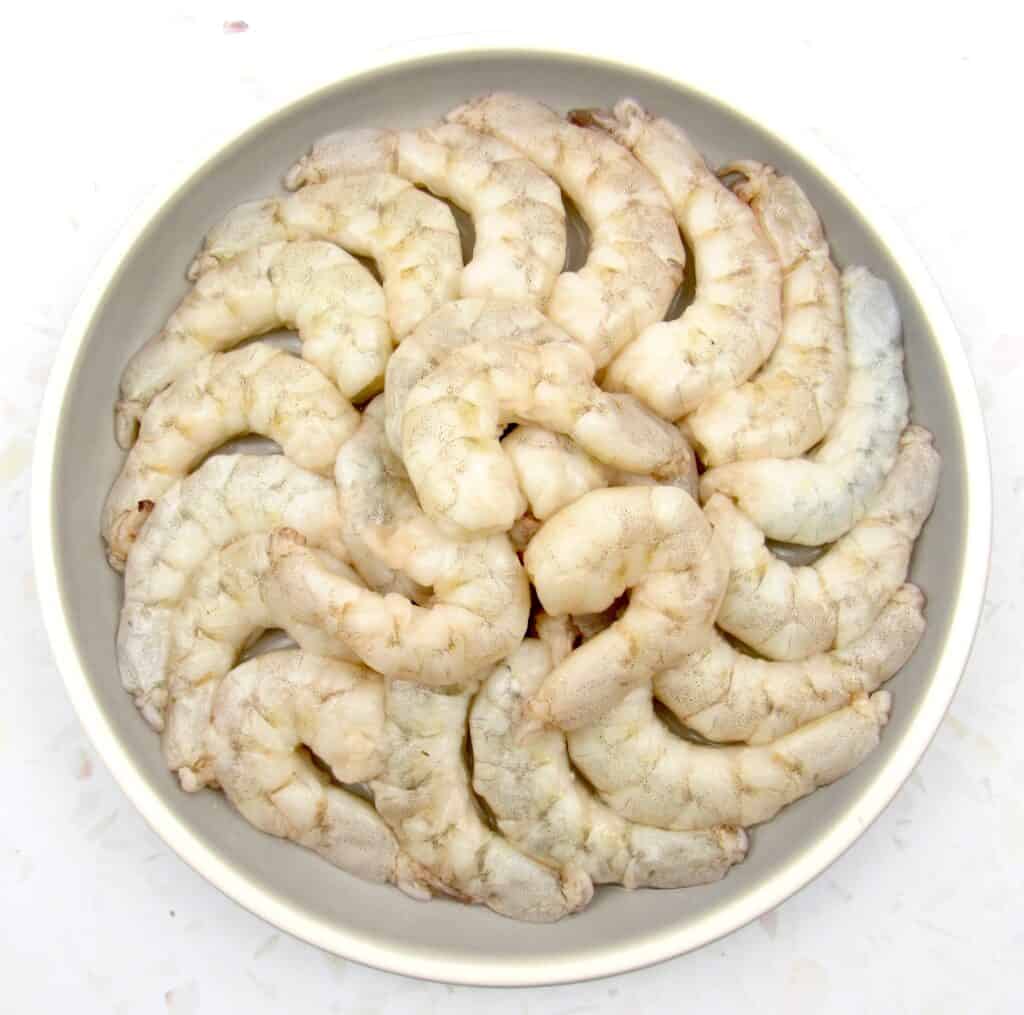 Helpful Tips on Buying Shrimp:
Look for fresh, domestic, wild-caught shrimp when available.
If you have to buy frozen, look at the ingredients. It should just say, "shrimp and water."
Select the size shrimp based on your recipe. The size determines the cooking times.
To make Keto shrimp recipes in a jiffy, select shrimp that have are already peeled and deveined. If you can't find them already peeled, look for ones that have been split down the spine. This makes peeling so much easier.
Don't be afraid to ask to touch and smell the shrimp at your grocery store or fish market. You want to avoid shrimp with a strong "shrimpy," or ammonia-like smell or those with a slimy or soft texture
There's literally something for everyone in this collection. These Keto shrimp recipes include low carb creamy sauces, grilled, spicy, lemony and savory flavors. All are delicious, healthy and are sure to be family approved!

How to Select the Right Size Shrimp Based on Count:
Shrimp are usually sold based on the count per pound. You can use this chart when deciding what size you need.
| | |
| --- | --- |
| Extra Small | 61-70 |
| Small | 51-60 |
| Medium | 41-50 |
| Medium Large | 36-40 |
| Large | 31-35 |
| Extra Large | 26-30 |
| Jumbo | 21-25 |
| Extra Jumbo | 16-20 |
I hope you have found these Keto recipe ideas helpful! If you decide to make any of these, please leave a comment and let us know how you enjoyed them!
*All photos and recipes in this article are copyrighted by the original food blog author, listed under the title. Please click on the "Get Recipe" button to get the full written recipes with steps, which are the sole property of each respective website.
More Keto and Low Carb Roundups: