Sweet and tangy cranberry sauce bars with a warm cinnamon streusel crumb topping are the perfect Keto breakfast bar or fall dessert.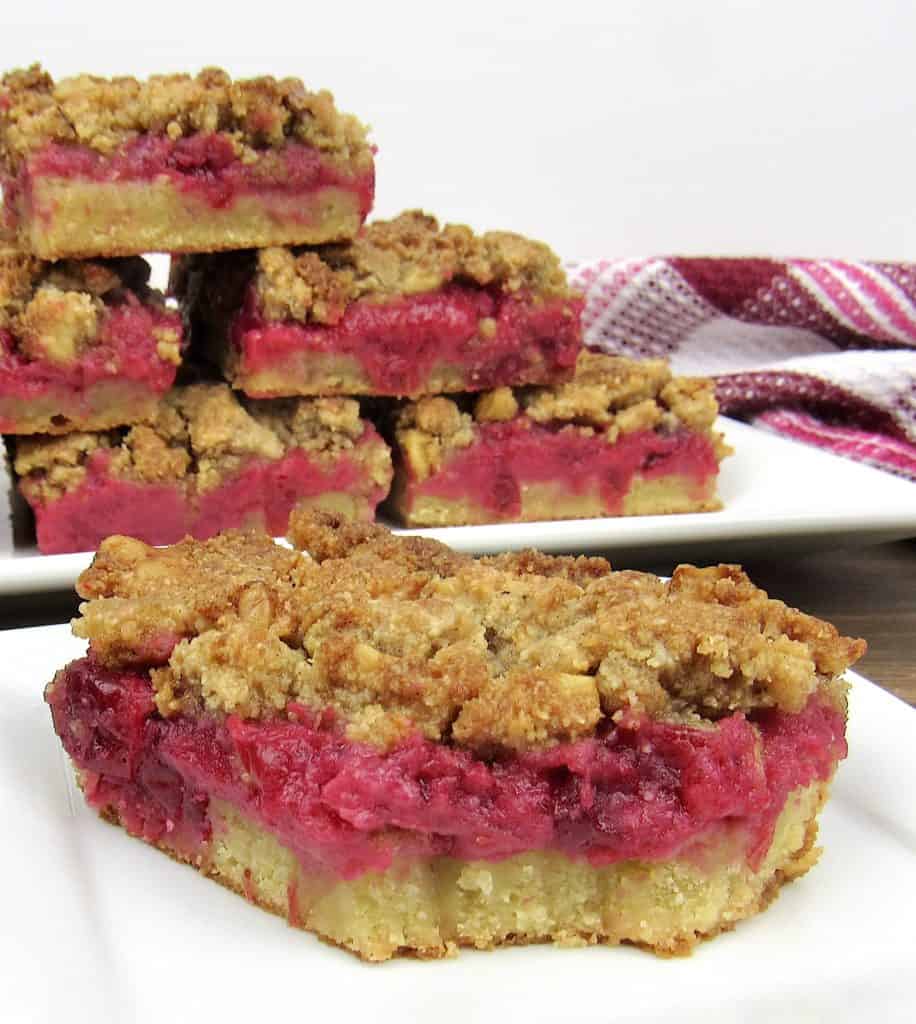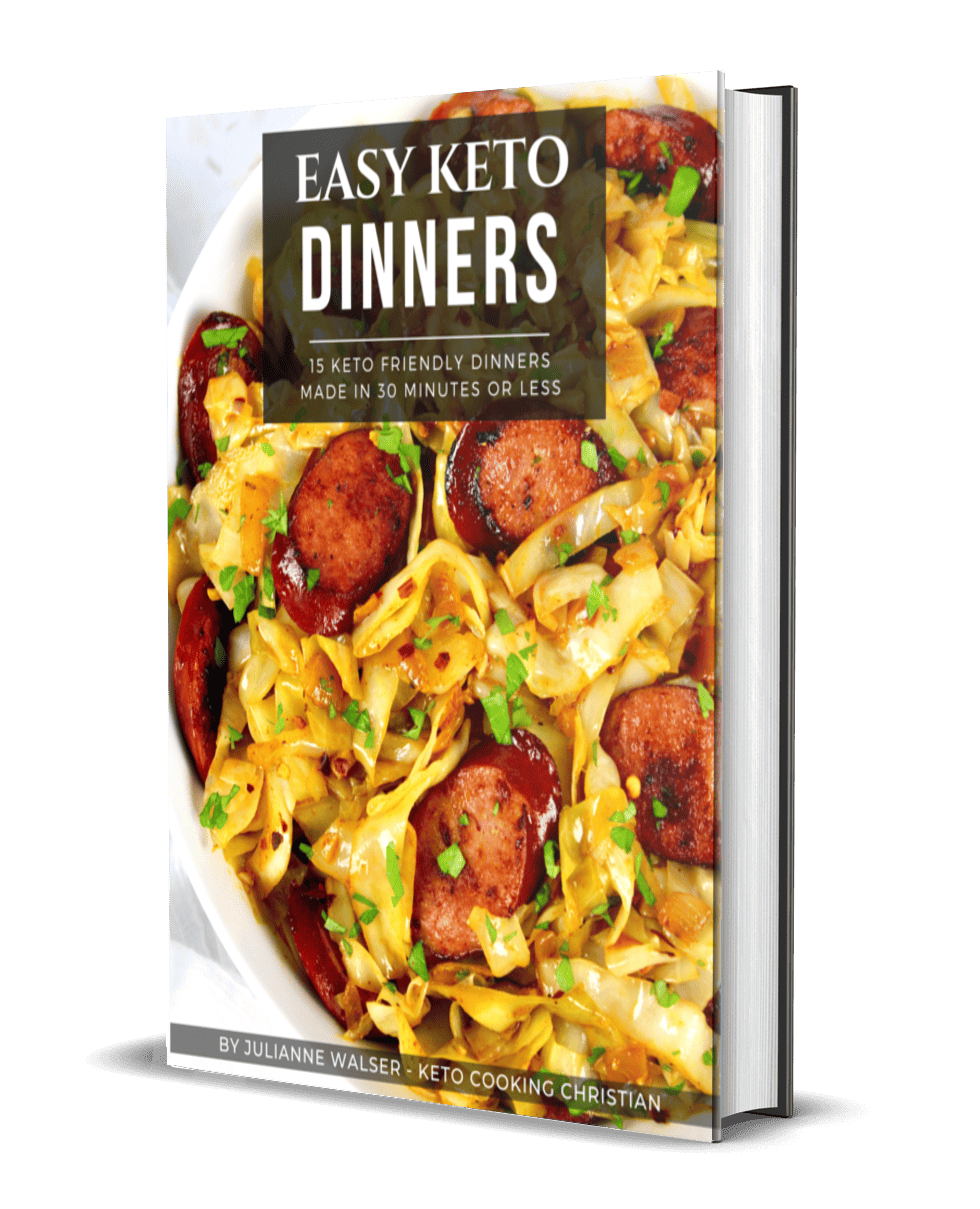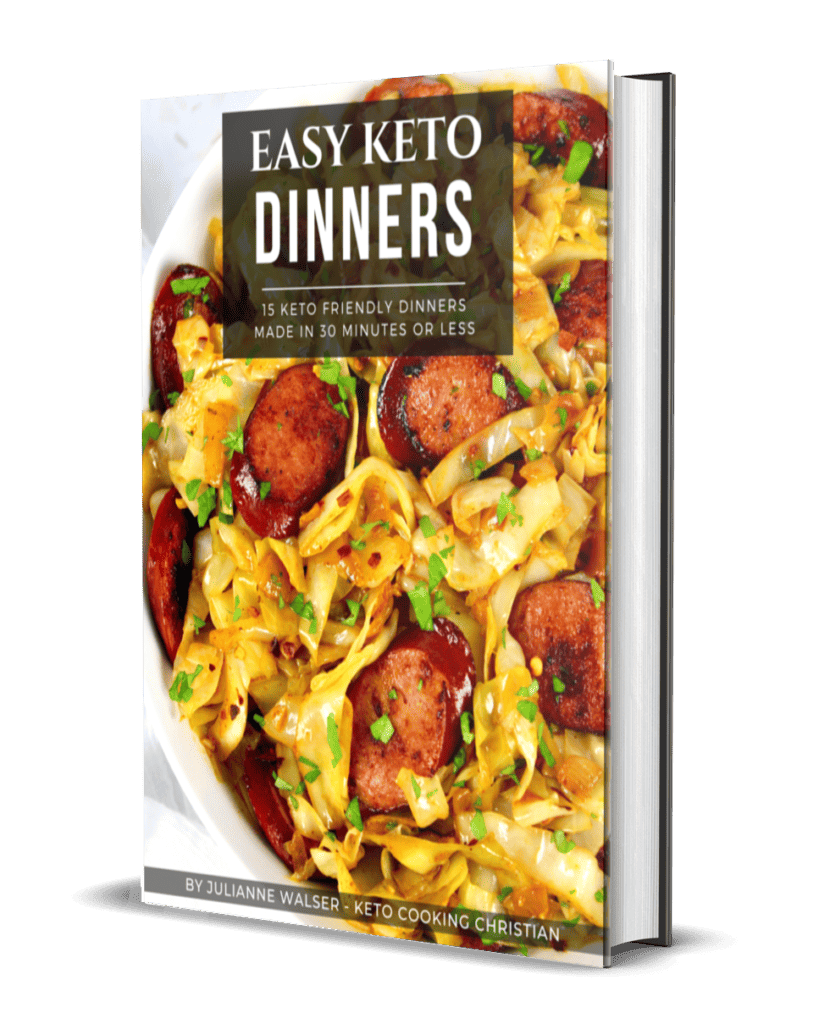 FREE EASY KETO DINNERS EBOOK
Jump to:
You know its close to the holidays when you begin to see those fresh and gorgeous cranberries hit the grocery stores. And just because you're on Keto or a low carb diet doesn't mean you can't enjoy desserts made with the holiday's favorite berry!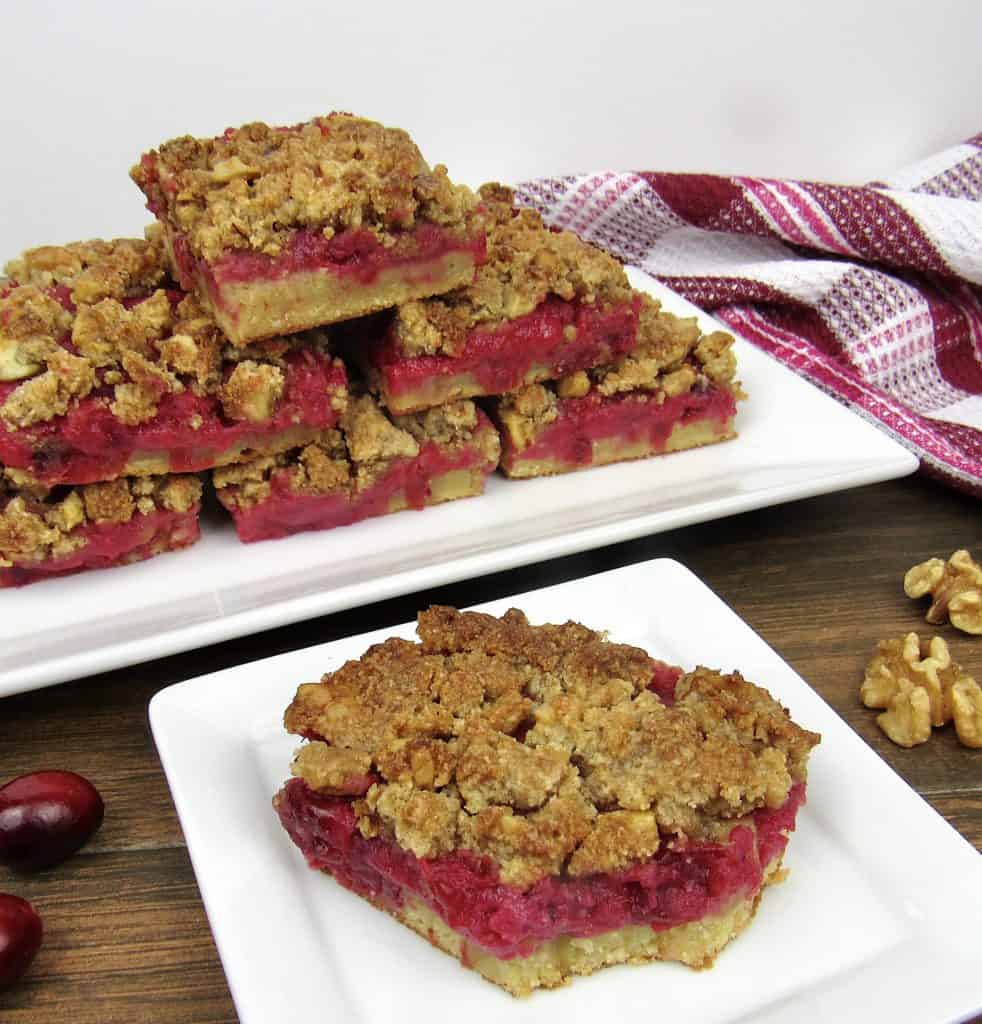 Keto Cranberry Sauce Bars take a few steps and combine these recipes for cranberry sauce and sweetened condensed milk to make up the filling. But the little extra time and effort really pay off with a very impressive and delicious gluten free dessert or Keto breakfast bar that everyone will love!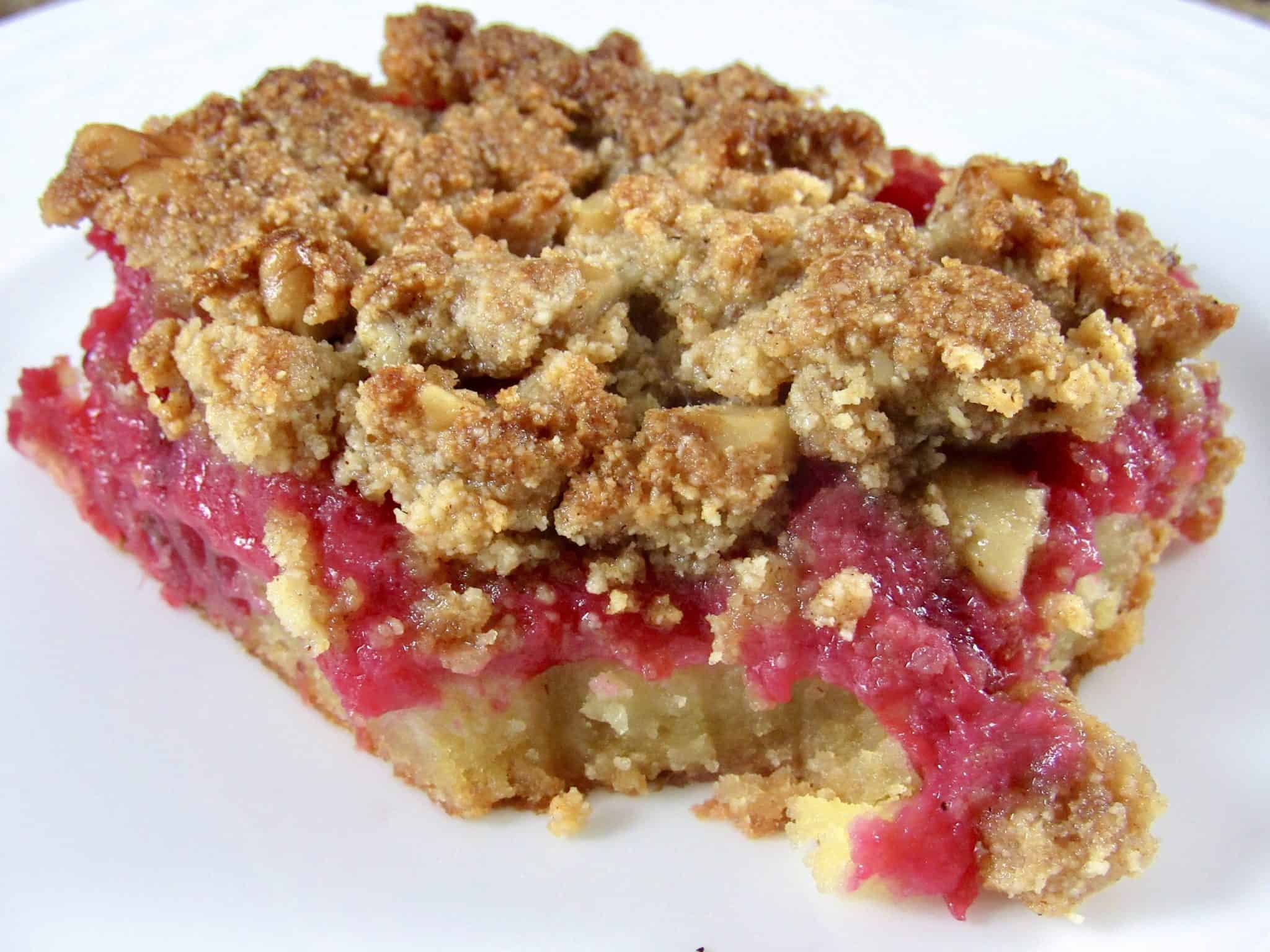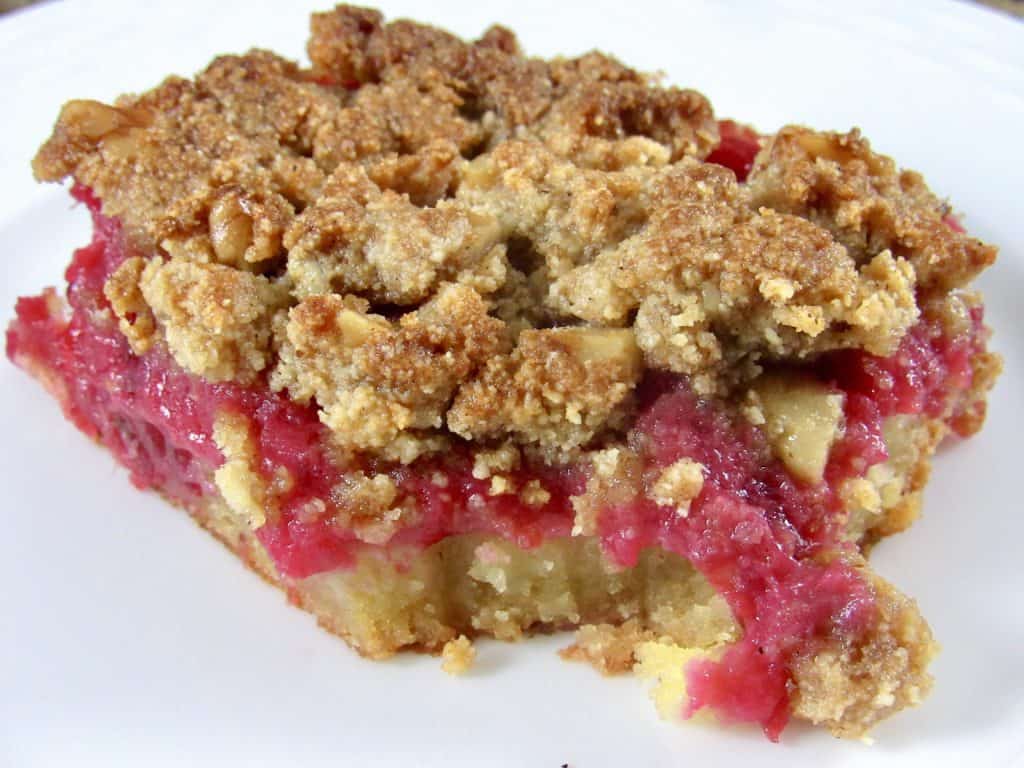 These Keto dessert bars are slightly tart from the cranberry, sweet from the almost shortbread-like crust and crumble topping and have a little crunch from the walnuts. If you like a good berry crumble, you must try these, they are amazing!
What's in Keto Cranberry Walnut Bars
Grass-fed unsalted butter
Egg
Xanthan gum
Walnuts
*Exact measurements are listed in the recipe card below.
How to Make Gluten Free Cranberry Walnut Bars
Preheat oven to 350F.
To Make the Gluten Free Crust
Add the almond flour, butter, egg, Swerve confectioners and vanilla extract to the bowl of a food processor and mix until a dough is formed.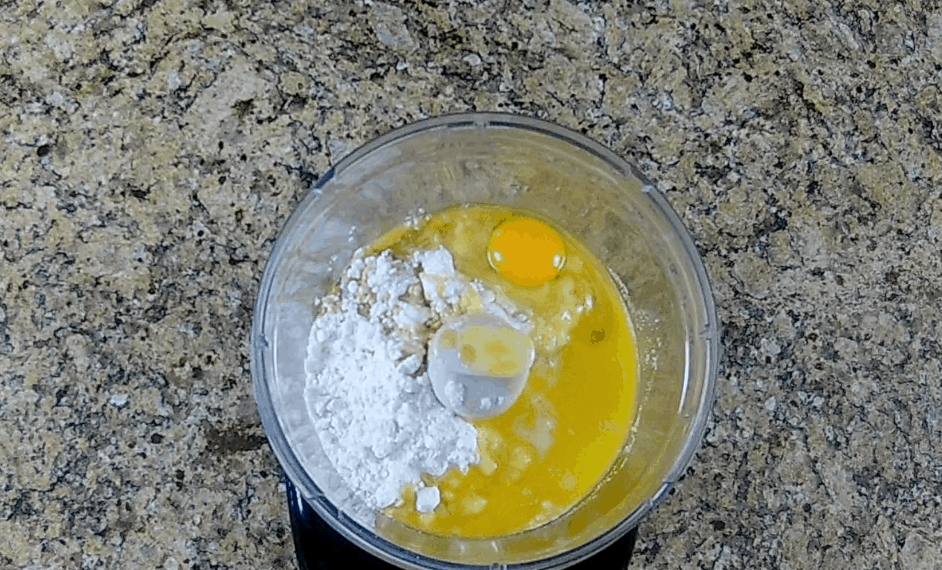 Scrape the dough out and place it in a 9" x 9" glass or ceramic baking dish lined with parchment paper and press out in an even layer.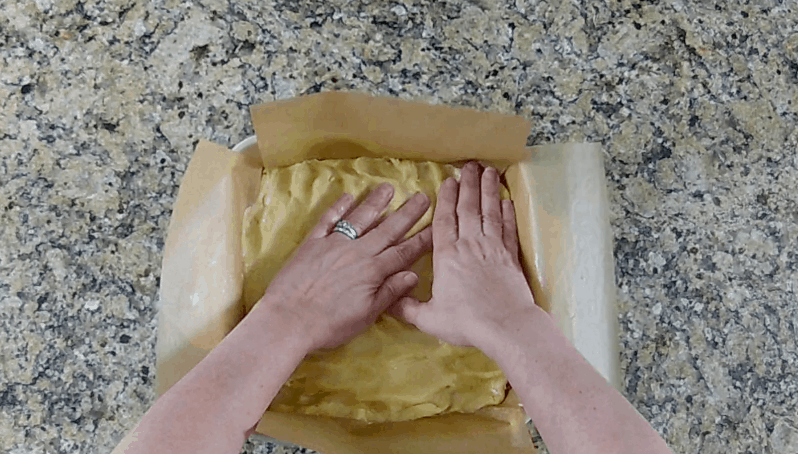 Place the dish in your preheated oven and bake for 10 minutes.
To Make the Keto Cranberry Sauce Filling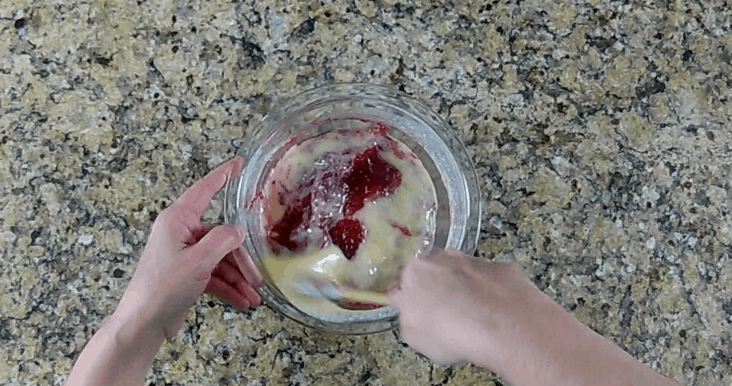 Mix the prepared cranberry sauce, xanthan gum and Swerve in a bowl.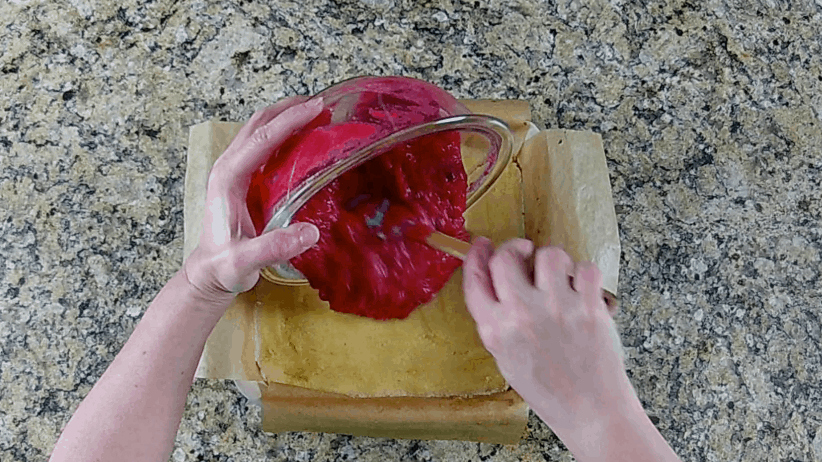 Spread the cranberry mixture over the crust.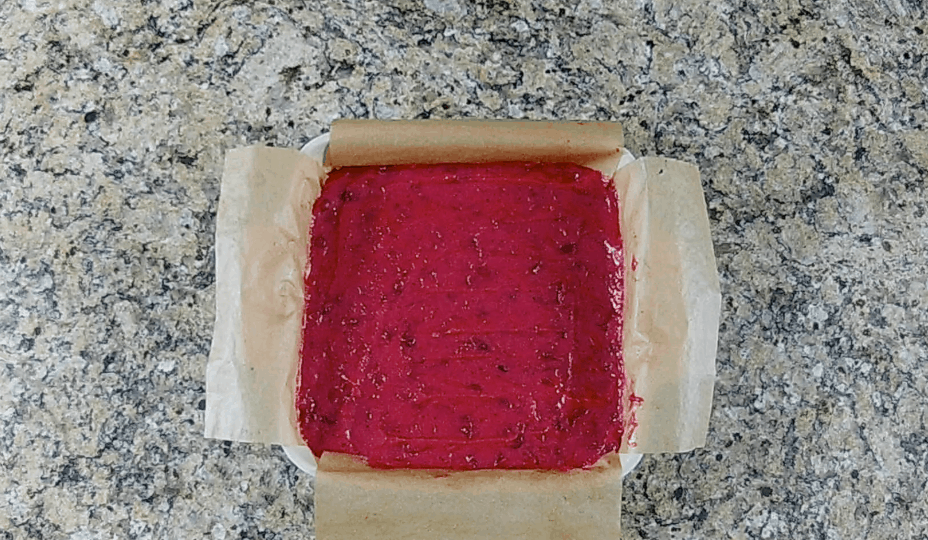 To Make the Gluten Free Crumble Topping
In a separate bowl, add all the crumble topping ingredients, except for the Swerve brown and butter, and whisk until the ingredients are incorporated.
Add in the Swerve brown and melted butter and lightly until it mixture forms a crumbly texture.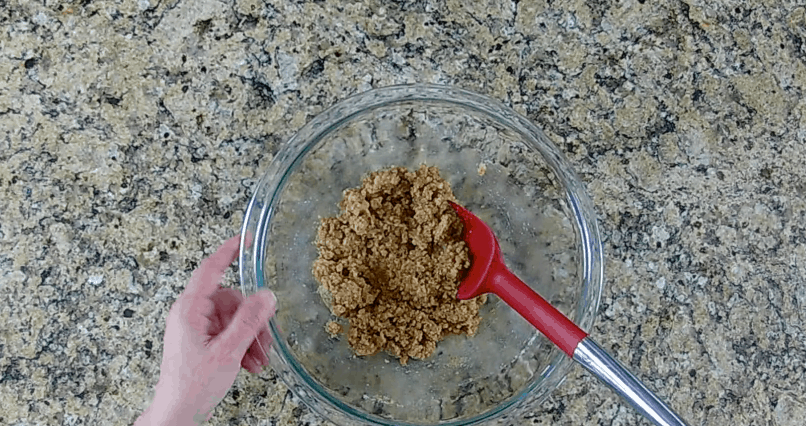 Sprinkle the crumble topping over the cranberry filling.
Place the Keto cranberry sauce crumble into the preheated over and bake for another 30-35 minutes or until the topping is golden.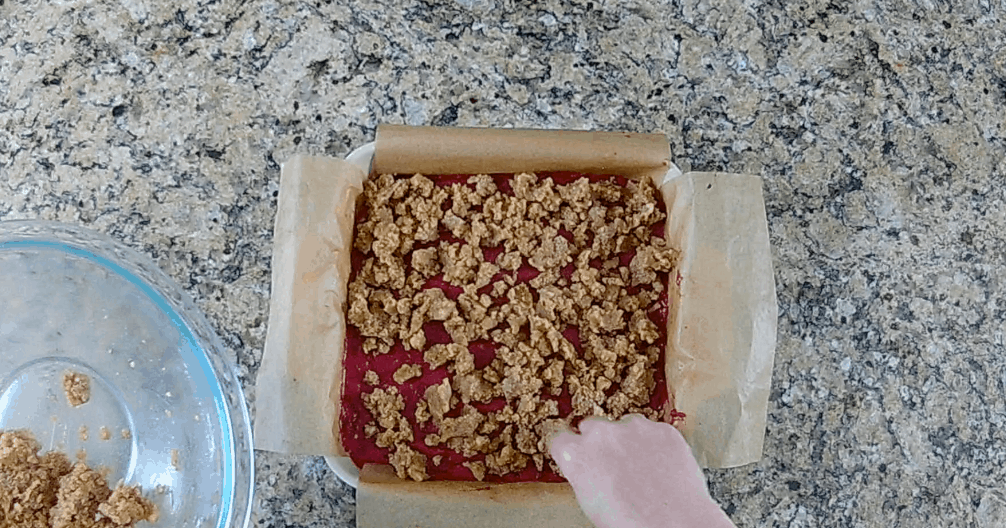 Allow to cool before cutting into bars because the filling will be a little too loose while hot. Once cooled, they set up nicely and hold together perfectly.
You and your guest are going to absolutely love these Keto dessert bars. They truly are the best Keto holiday treat and the crumble topping is ah-maz-ing!! Perfect for a beautiful and mouth watering dessert or have leftovers for a quick breakfast bar.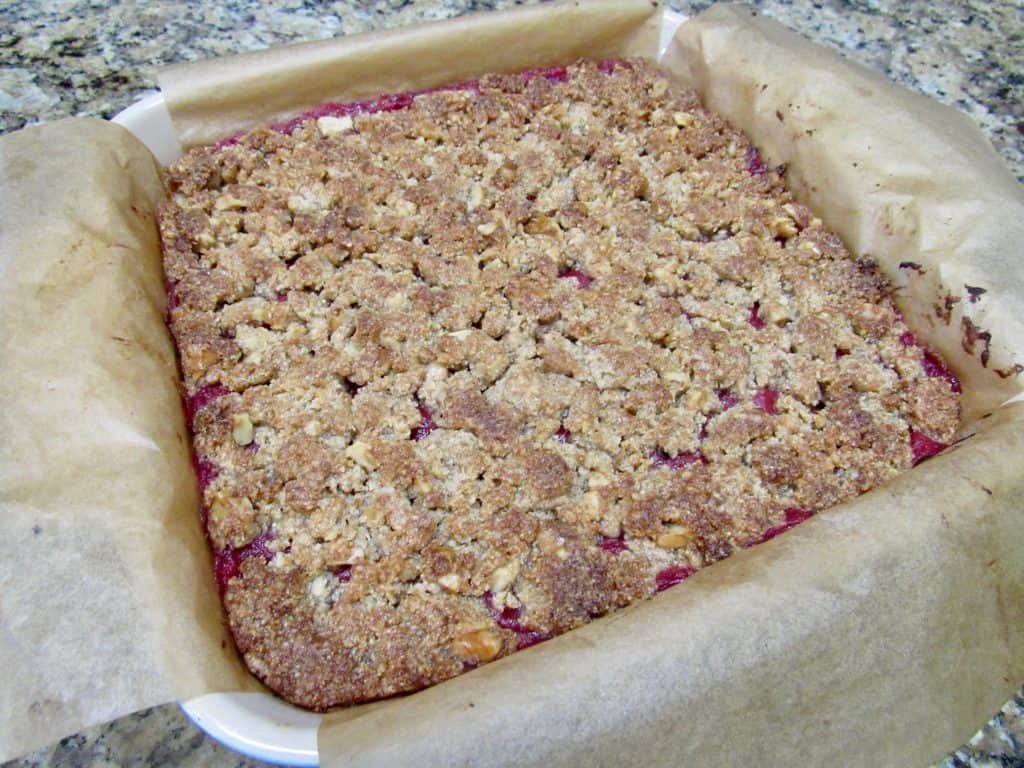 If you have leftovers, they will store great in the fridge for about a week in an air tight container.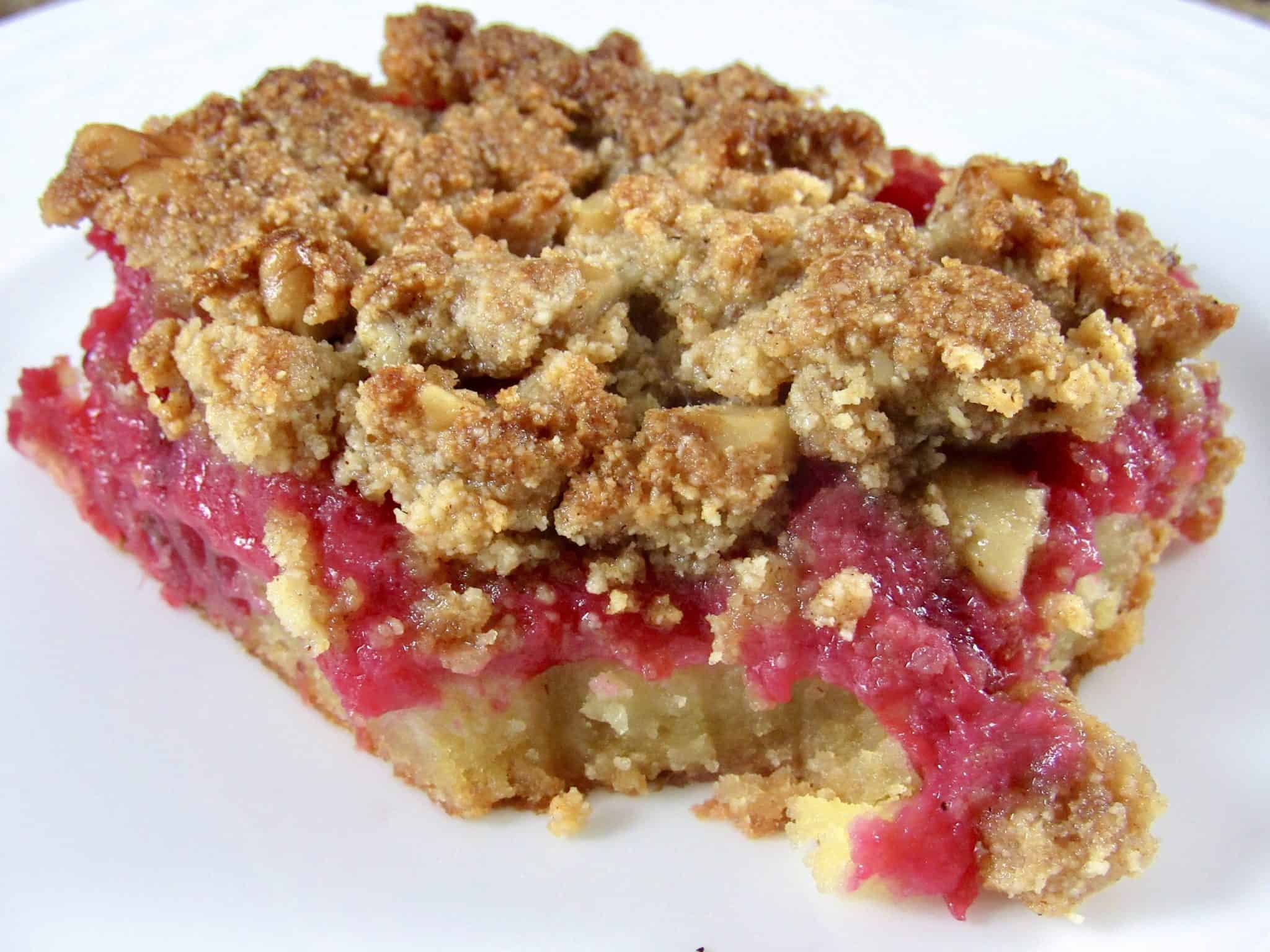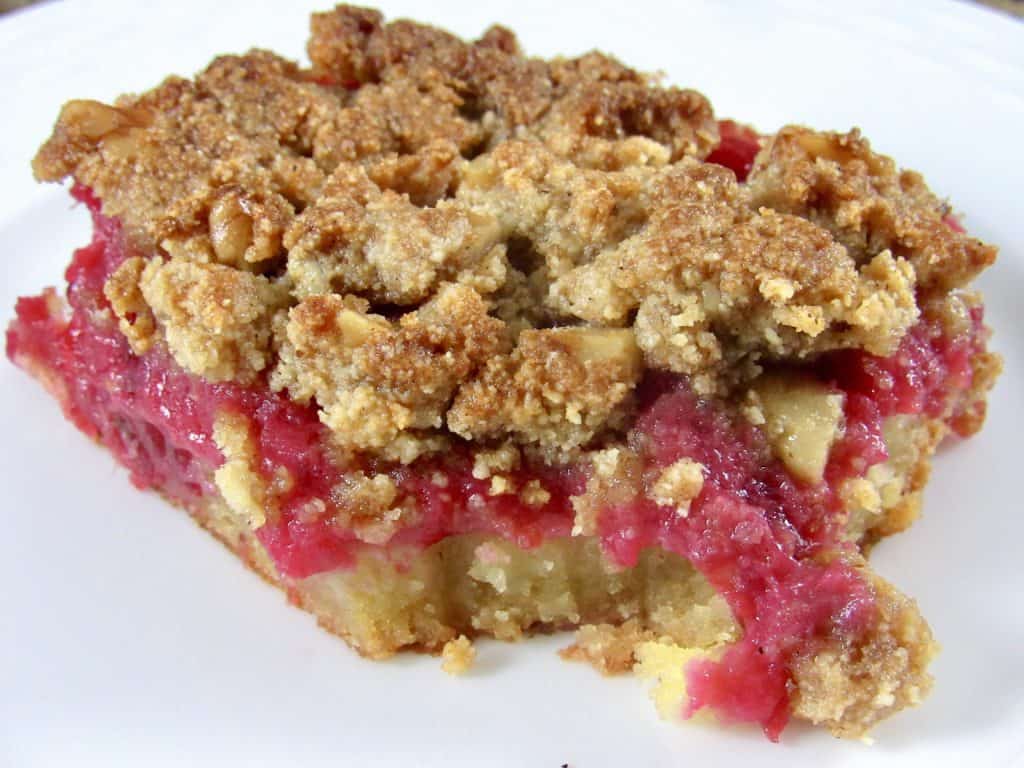 Can I Freeze Keto Cranberry Sauce and Walnut Crumble Bars?
You sure can. Either place pre-sliced portions in an air tight container or you can even freeze the whole recipe in the freezer for up to a couple of months. For optimal results, let it thaw over night in the fridge before serving.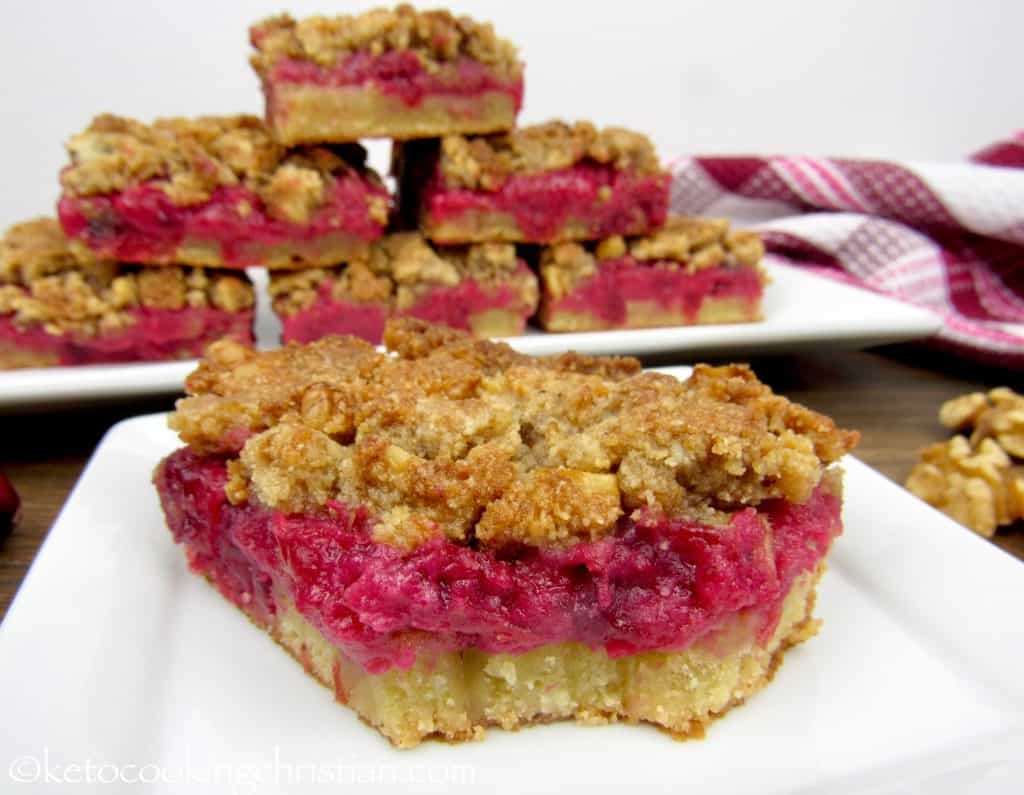 Are Walnuts on Keto Okay?
One of the key ingredients to these gluten free cranberry bars are walnuts. Luckily, walnuts are great on Keto. Walnuts are very micronutrient dense and host many health benefits. They are a wonderful source of Omega-3 fatty acids and vitamin E, B vitamins, iron, magnesium, zinc and antioxidants.
And because of their fiber, there are only two net carbs per 1 ounce serving. And as an added benefit, the same serving size, boosts 18 grams of healthy fat!
This recipe for Sugar-Free Sweetened Condensed Milk is used in these bars, and just let me tell you, if you've never made this Keto Sweetened Condensed Milk, you don't know what you're missing.
You can make so many delicious desserts with it, like this No Bake Raspberry Tart and this Almond Joy Fudge.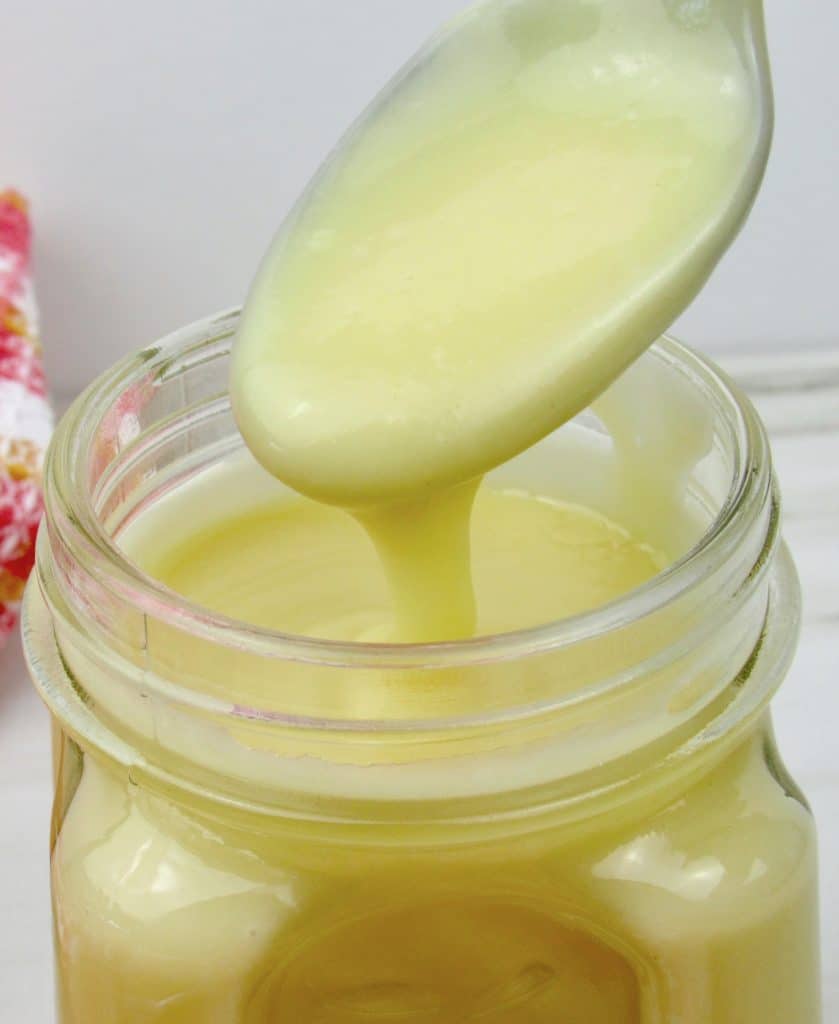 But the real star of these cranberry walnut gluten free dessert bars is this amazing Sugar Free Cranberry Sauce recipe. If you have leftovers and want to put it to a very tasty use, try it in Cranberry Sauce and Walnut Muffins or Cranberry Vinaigrette!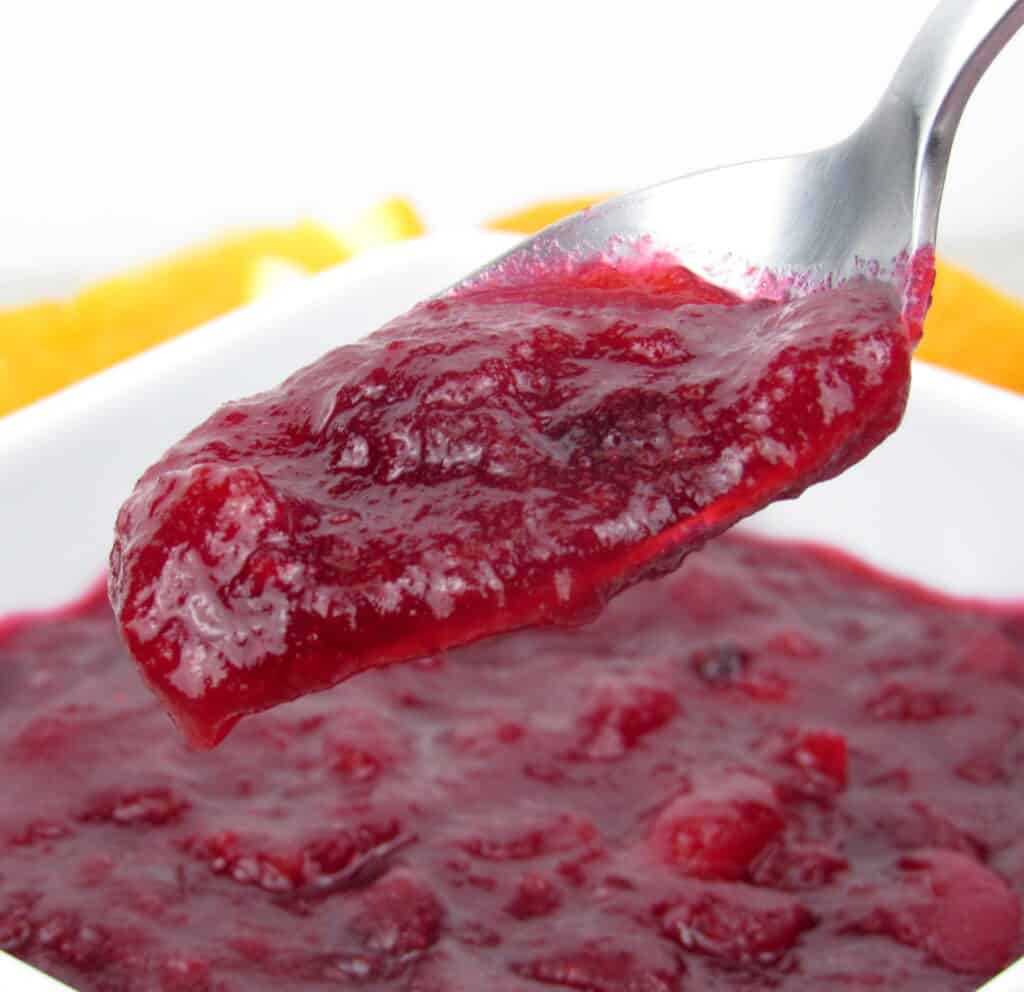 Is Cranberry Sauce Keto?
The Keto Cranberry Sauce used for these bars taste much like traditional cranberry sauce but with much fewer carbs. With a few Keto friendly substitutions in the sauce, like Swerve and almond flour in crust, you can enjoy these delicious holiday treats with just 5 net carbs per serving.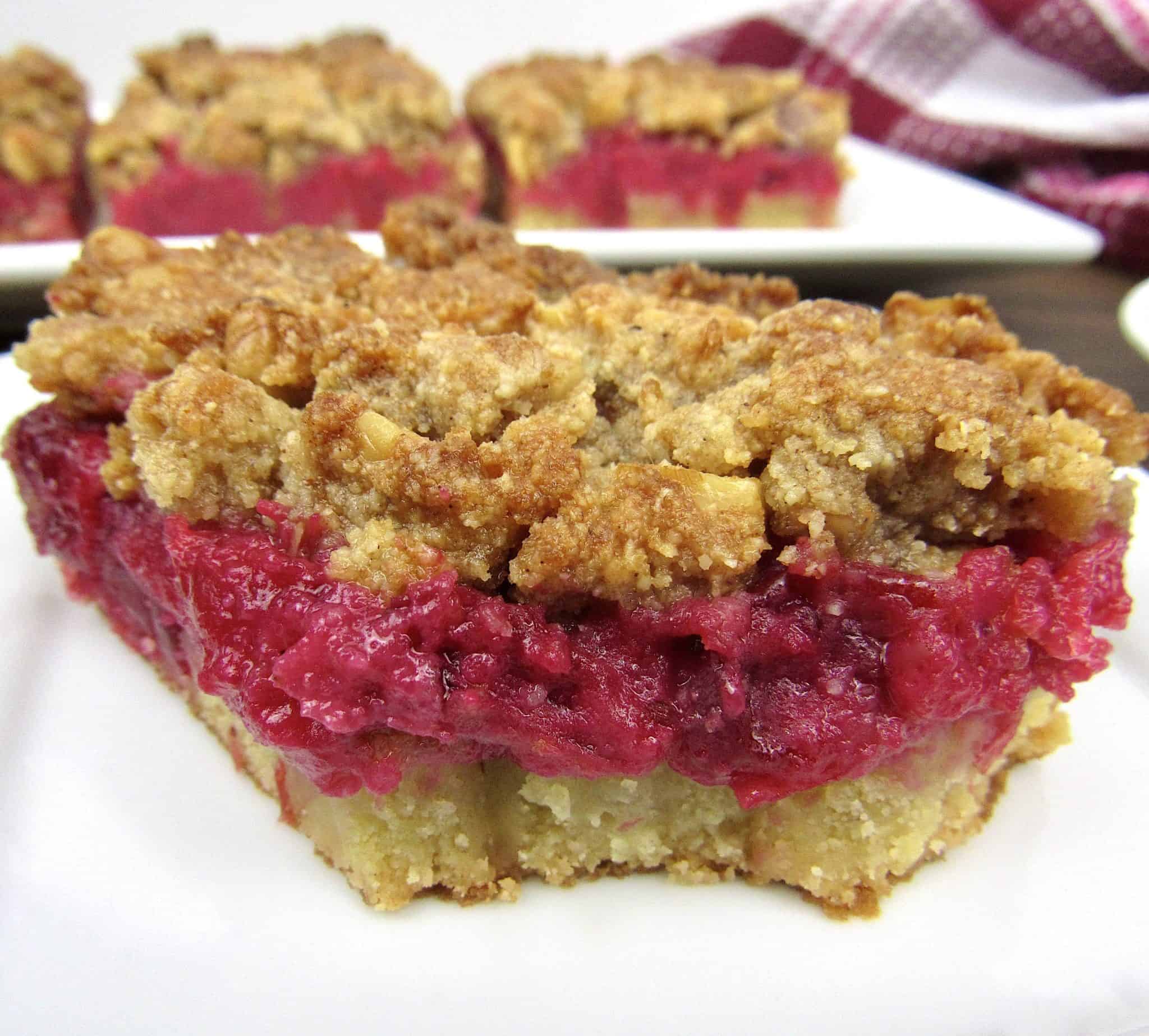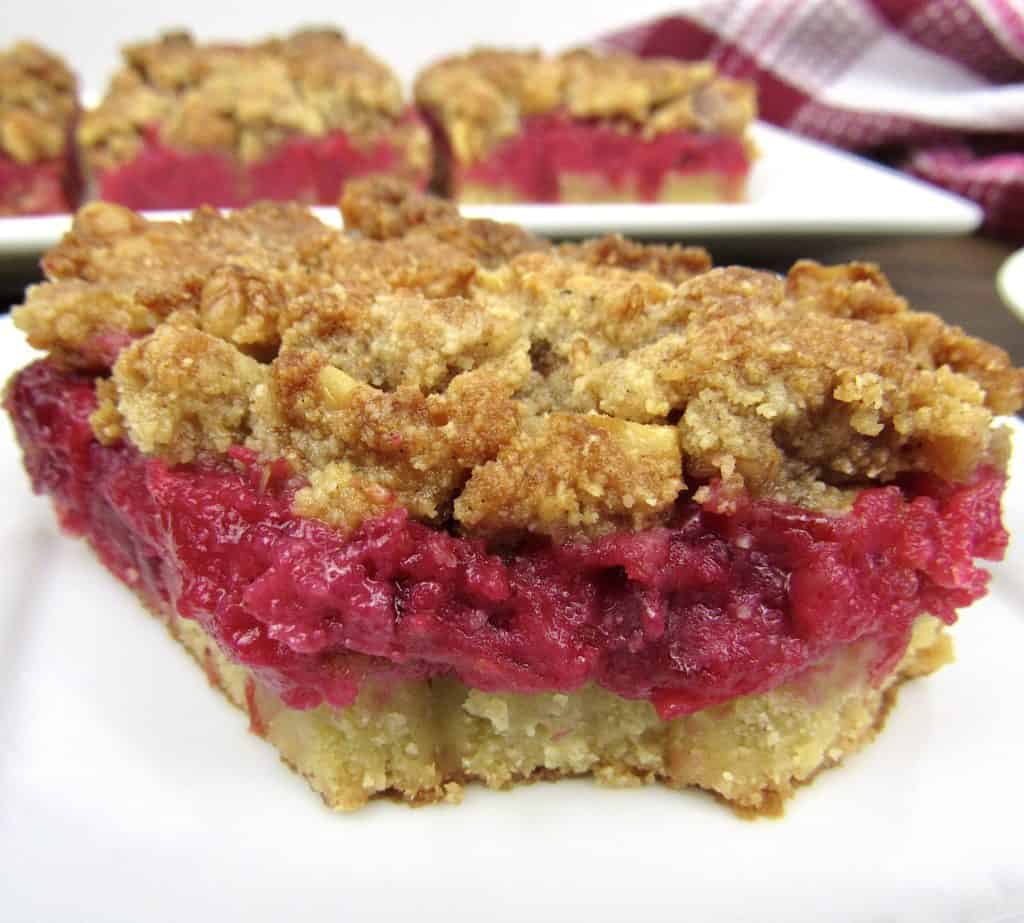 More Keto Berry Desserts
If you'd like to know more about baking on Keto, this article, Keto Baking Made Easy, is loaded with tips and info that you'll find helpful. You might also check out my Keto Sweet Treats eBook that has 50 amazing Keto dessert recipes, all with color pics, macros and more! I'm offering it at 50% off when you subscribe to my free weekly emails here.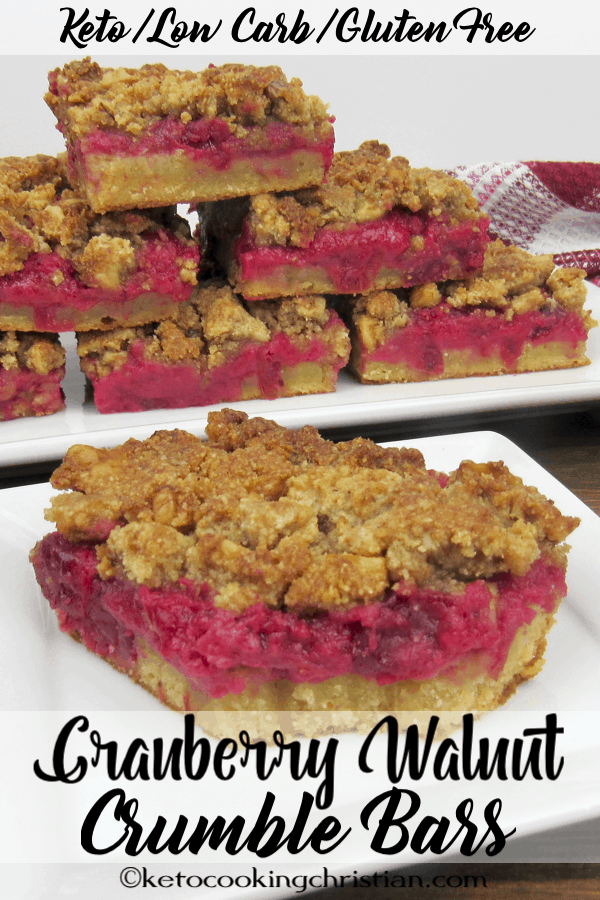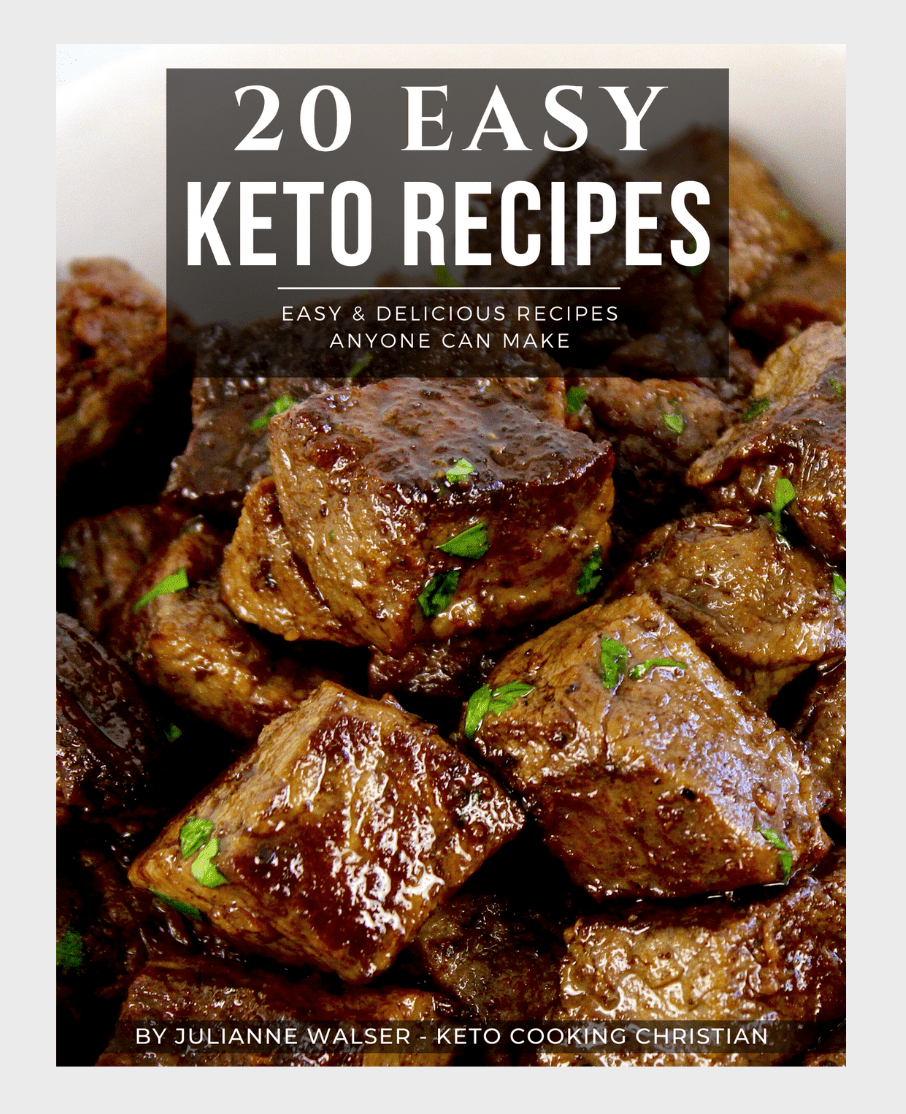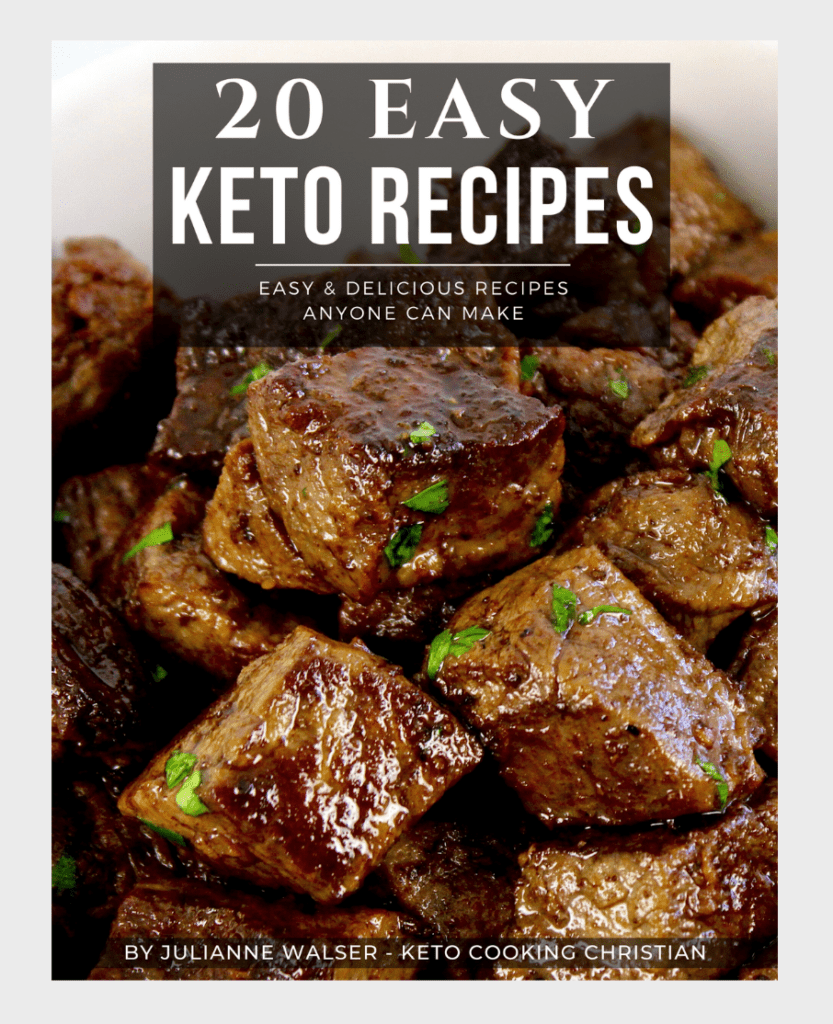 FREE 20 EASY KETO RECIPES EBOOK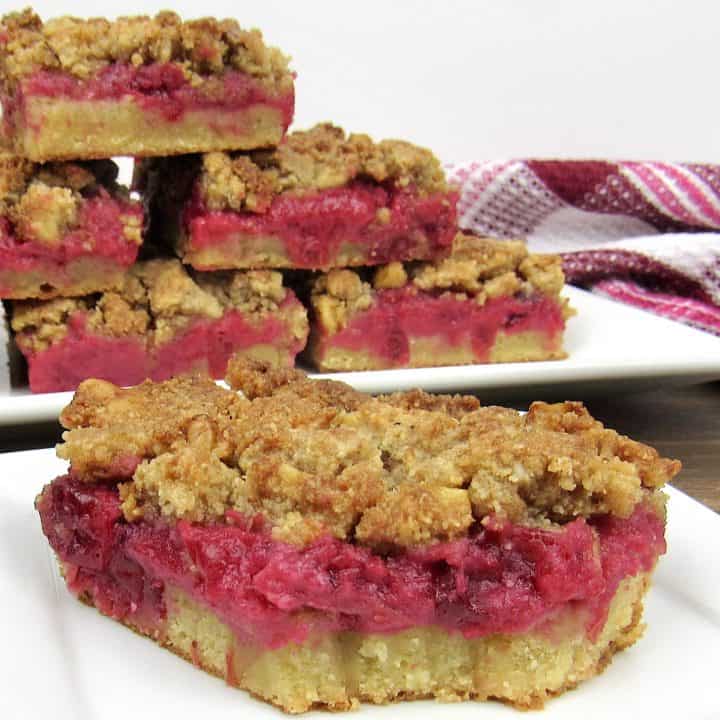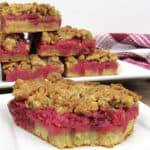 Keto Cranberry Walnut Crumble Bars (Gluten Free)
Sweet and tangy cranberry sauce bars with a warm cinnamon streusel crumb topping!

Servings 12
Instructions
Recipe Notes
I cut into mine a little early (for the video) and the filling was a little softer, so I would allow them to fully cool and even refrigerate before cutting up and serving them. Once they set, they hold together perfectly and they are truly a real treat! The crumble topping is ah-maz-ing!!
*Make sure to scroll up and read the post for substitutions, additions and helpful tips for making this recipe.
Nutrition Facts
Keto Cranberry Walnut Crumble Bars (Gluten Free)
Amount per Serving
% Daily Value*
* Percent Daily Values are based on a 2000 calorie diet.
Rate this Recipe
*Nutritional data is provided as a courtesy and is accurate to the best of my knowledge. You can verify it using the nutrition calculator of your choice. All data is based on net carbs, without sugar alcohol: Swerve, Erythritol, Monk Fruit or Allulose.
© Copyright for Keto Cooking Christian LLC. Please use the share buttons to share on social media, but please do not copy/paste the recipe.