Is there anything better than the smell of fresh baked cookies? This collection of the BEST Keto, gluten-free cookies is sure to satisfy any cookie craving!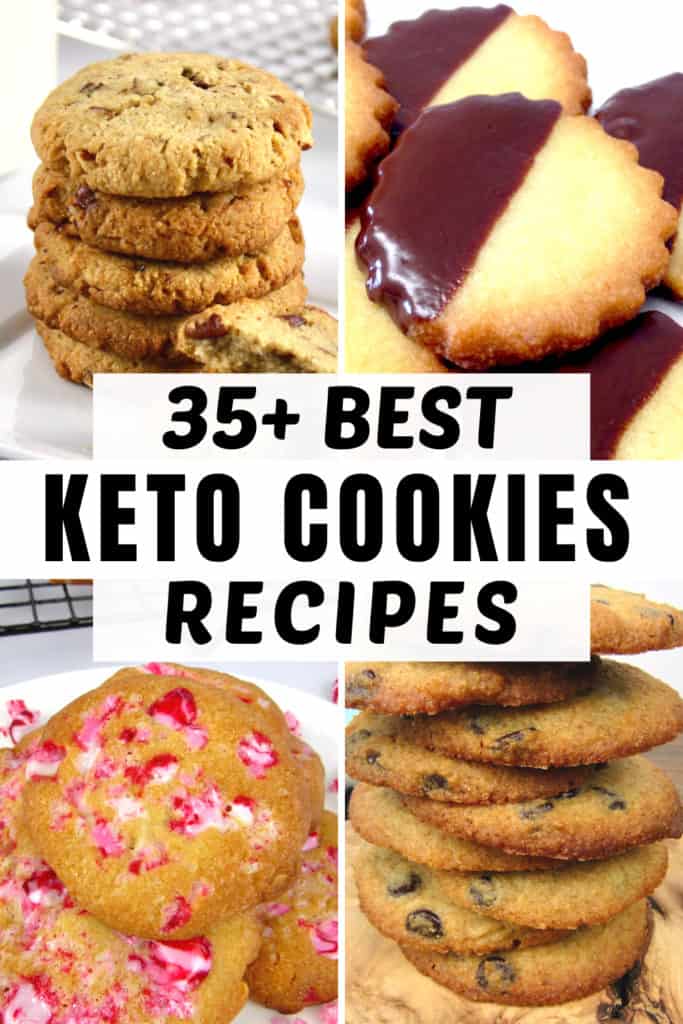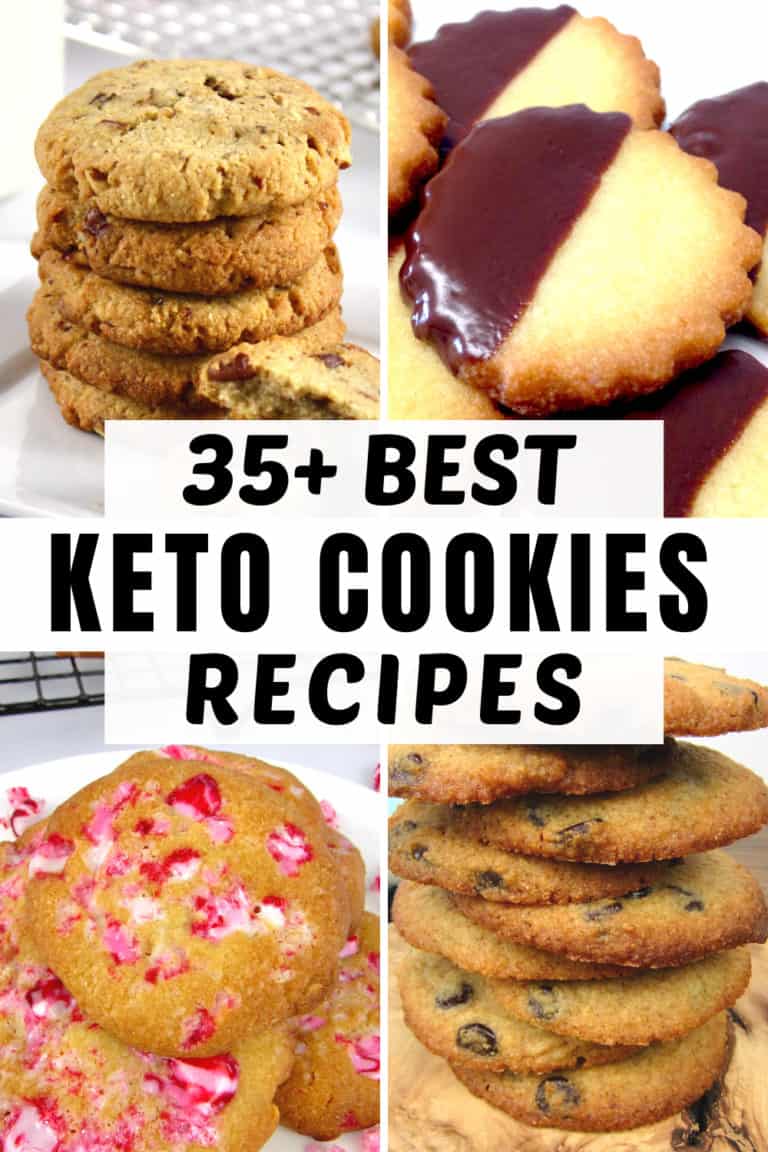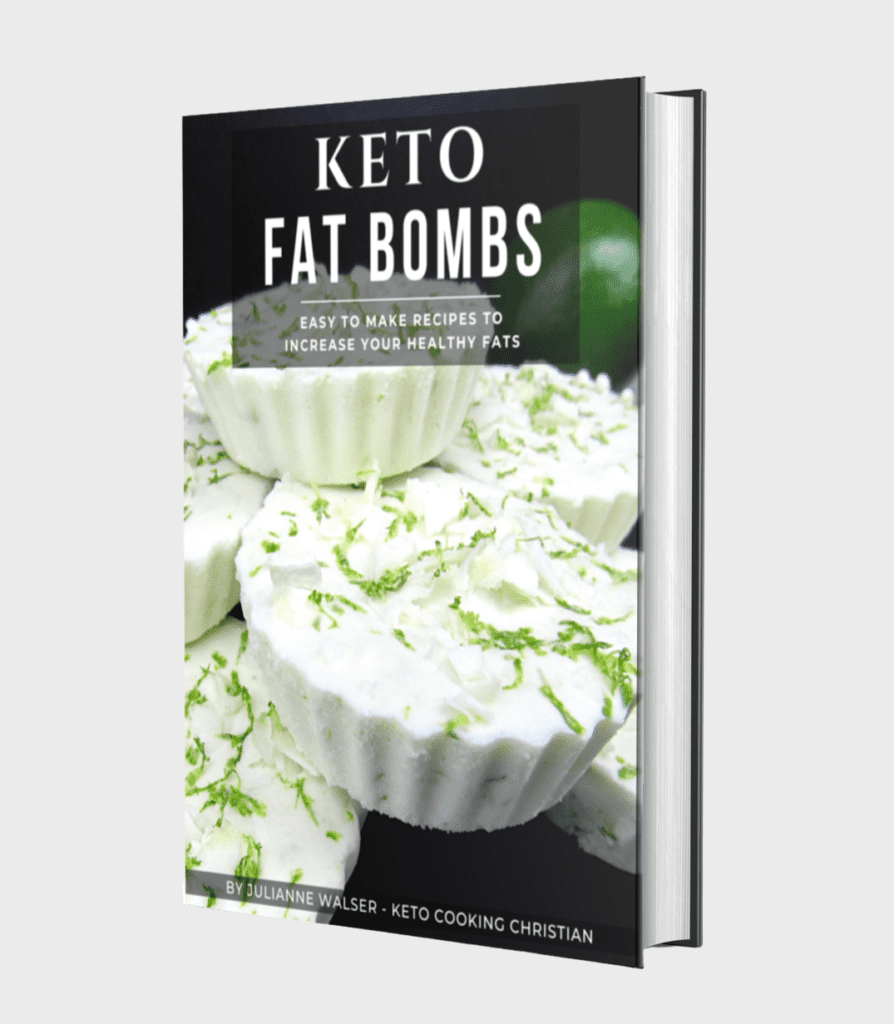 FREE KETO FAT BOMBS EBOOK
Talk about perfect timing! This Keto Cookie Roundup comes to you just in time for your holiday baking. And the best news is that those on a low carb diet don't have to miss out. Each one of these cookie recipes uses Keto friendly ingredients but trust me, no one will ever know it!
There's something for everyone in this cookie collection. I mean, seriously, who doesn't love a warm Keto chocolate chip cookie or a soft and chewy snickerdoodle, or even quick and easy peanut butter cookies?
With the hustle and bustle of the holidays, staying on track with your diet can be difficult. Cookies are the perfect make a head solution.
You can bake a batch or several batches and have them on hand to take along on your next get together or exchange some at a cookie swap and you don't have to worry about missing out on all the goodies!
With such a variety of delicious morsels, they aren't just for the holidays! These quick and easy recipes are great for any occasion or just when you're wanting a low carb snack!
Can I Eat Cookies on Keto?
Sure you can! With a few substitutions that is. By substituting traditional flour for gluten-free flour and using a low carb sugar substitute you can enjoy many of your favorite cookies with little to no difference in taste or texture but with a HUGE difference in carbs.
Here are a few tips and substitutions that will make all your homemade gluten free cookies no-fail every time:
Which Gluten Free Flour is Best for Cookies?
You'll notice one common ingredient in most Keto cookie recipes is almond flour. That's because it contains only one ingredient, ALMONDS! And since almonds are full of healthy fat, that makes cookies made with almond flour a great Keto sweet treat.
When you mix almond flour with another gluten free ingredient, like oat fiber or coconut flour, you can achieve the same wonderful texture of traditional cookies without all the carbs.
What Keto Sweetener is Best for Cookies?
Swerve and Allulose are two of the top recommended and widely used sugar substitutes in Keto baking, That's because they have baking properties and taste so much like sugar.
Do I Need Special Equipment to Make Homemade Keto Cookies?
You only need a few regular kitchen essentials used for most baking. It's good to have these things on hand because you'll find many uses for them other than just cookies:
I hope you have found these Keto recipe ideas helpful! If you decide to make any of these, please leave a comment and let us know how you enjoyed them!
*All photos and recipes in this article are copyrighted by the original food blog author, listed under the title. Please click on the "Get Recipe" button to get the full written recipes with steps, which are the sole property of each respective website.
More Keto Recipe Collections
If you'd like to know more about baking on Keto, this article, Keto Baking Made Easy, is loaded with tips and info that you'll find helpful. You might also check out my Keto Sweet Treats eBook that has 50 amazing Keto dessert recipes, all with color pics, macros and more! I'm offering it at 50% off when you subscribe to my free weekly emails here.