A collection of over 40 of the best Keto friendly and low carb recipes using bacon. Bacon adds so much flavor to these tasty and satisfying recipes!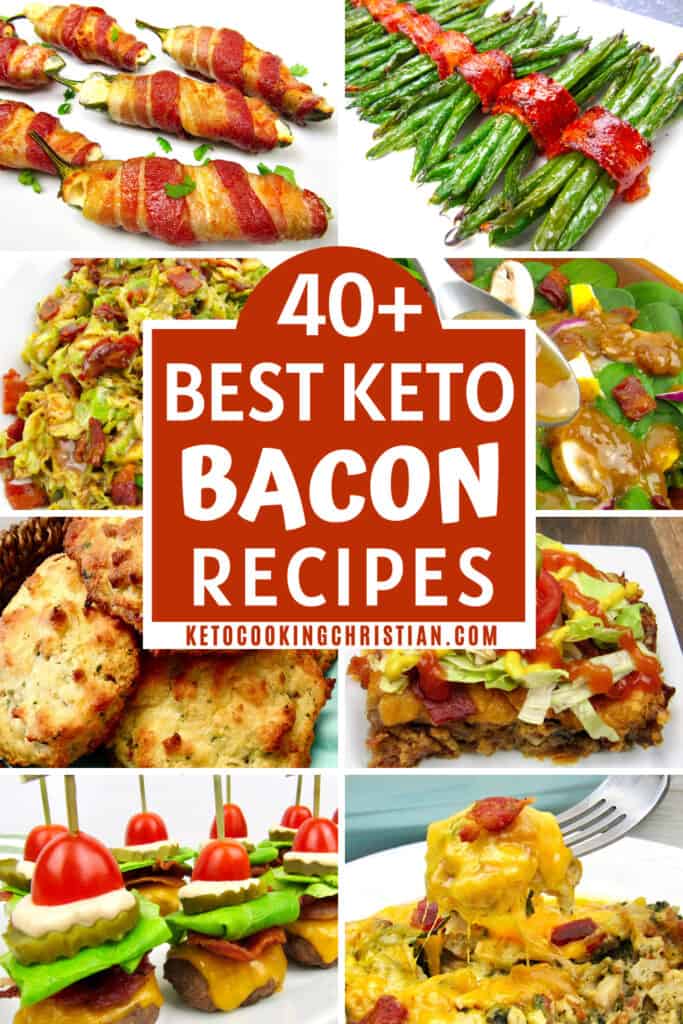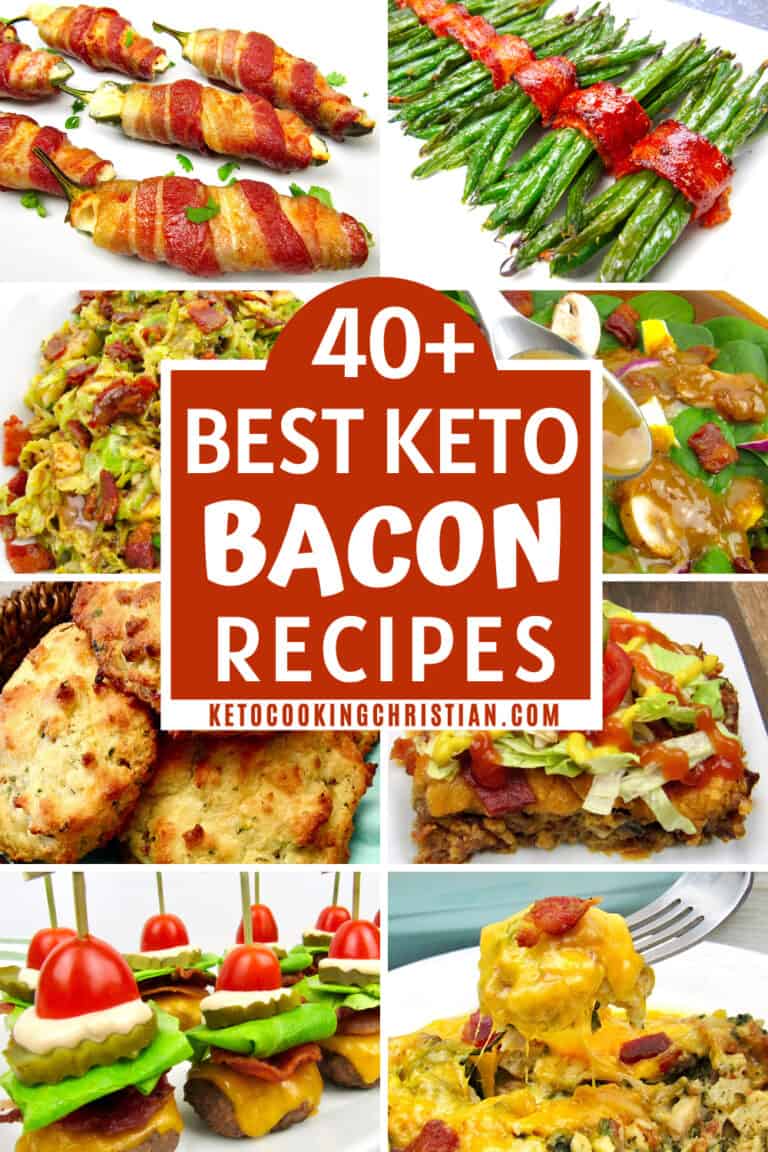 Looking for the Best Keto Bacon Recipes? You'll Love this Roundup!
Who doesn't love bacon, right? Bacon is the quintessential ingredient that takes most any recipe and sends it right over the top. Whether you eat it by itself or use it in a recipe, bacon is perfect for every meal of the day!
Included in this collection of Keto and low carb bacon recipes, you'll find the most mouth-watering dishes. There's Keto bacon wrapped green beans, air fryer bacon wrapped jalapeño poppers, bacon wrapped pork tenderloin, low carb bacon cheeseburger pizza, bacon cheddar drop biscuits, even a Keto hot bacon salad dressing and many more.
Honestly, there is something for every bacon lover in your home, all right here, in one collection!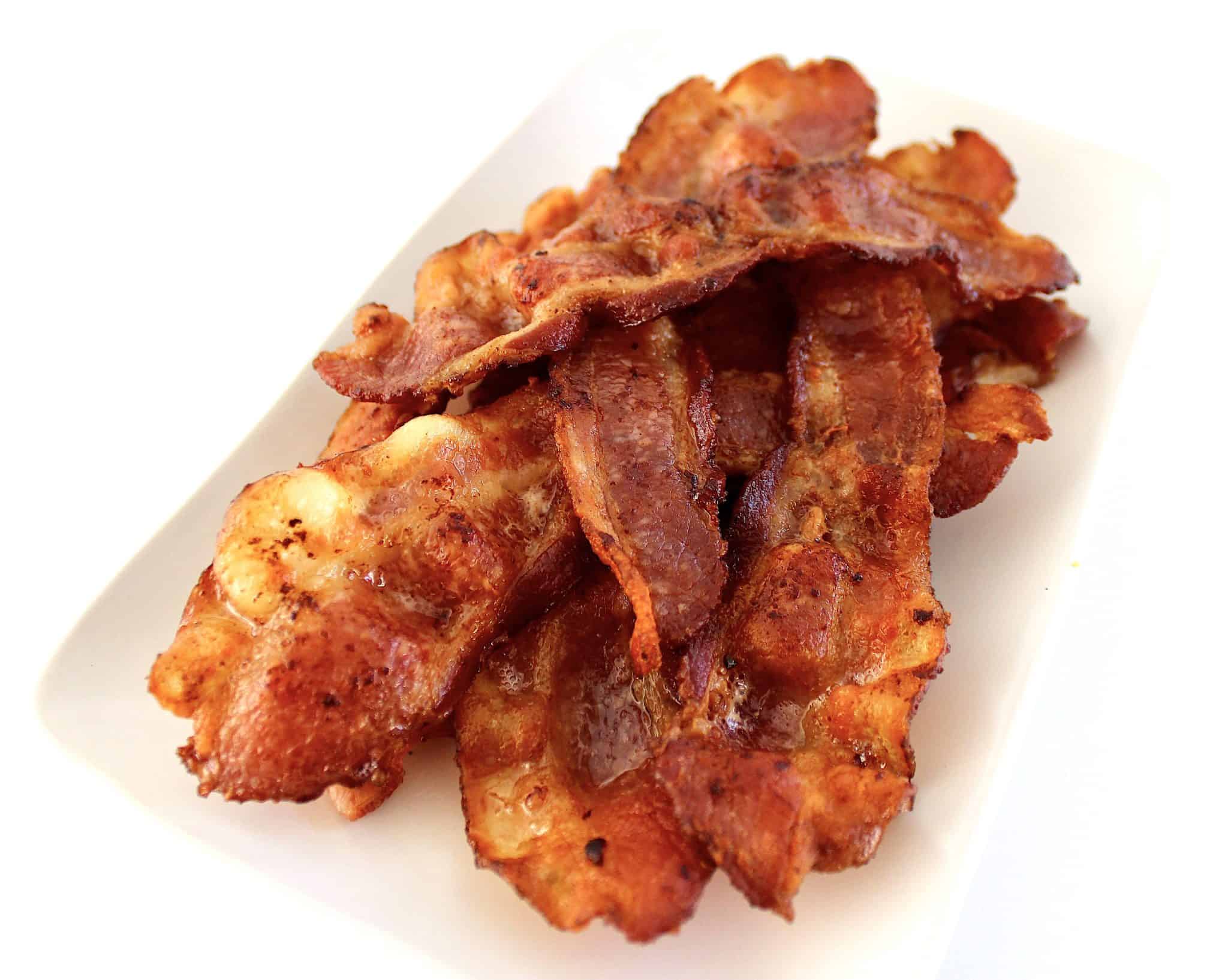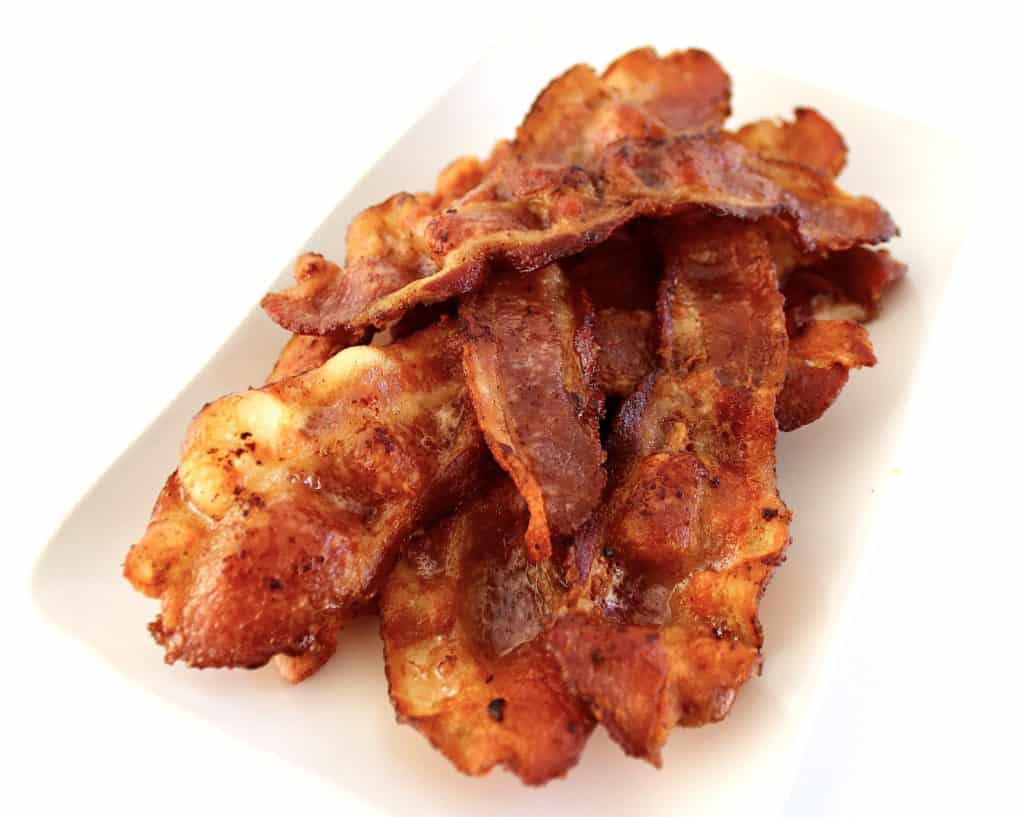 Is Bacon Okay For Keto?
YES! That is the glorious thing about Keto. While so many traditional diets, that seldom seem to work, forbid bacon, Keto allows you to enjoy it without guilt due it its high heathy fat content. Bacon contains omega-3 fatty acids, which are the same nutrients found in fish!
Keep in mind when you're shopping for bacon on Keto, you should look for brands that have sugar-free bacon and that are nitrate free.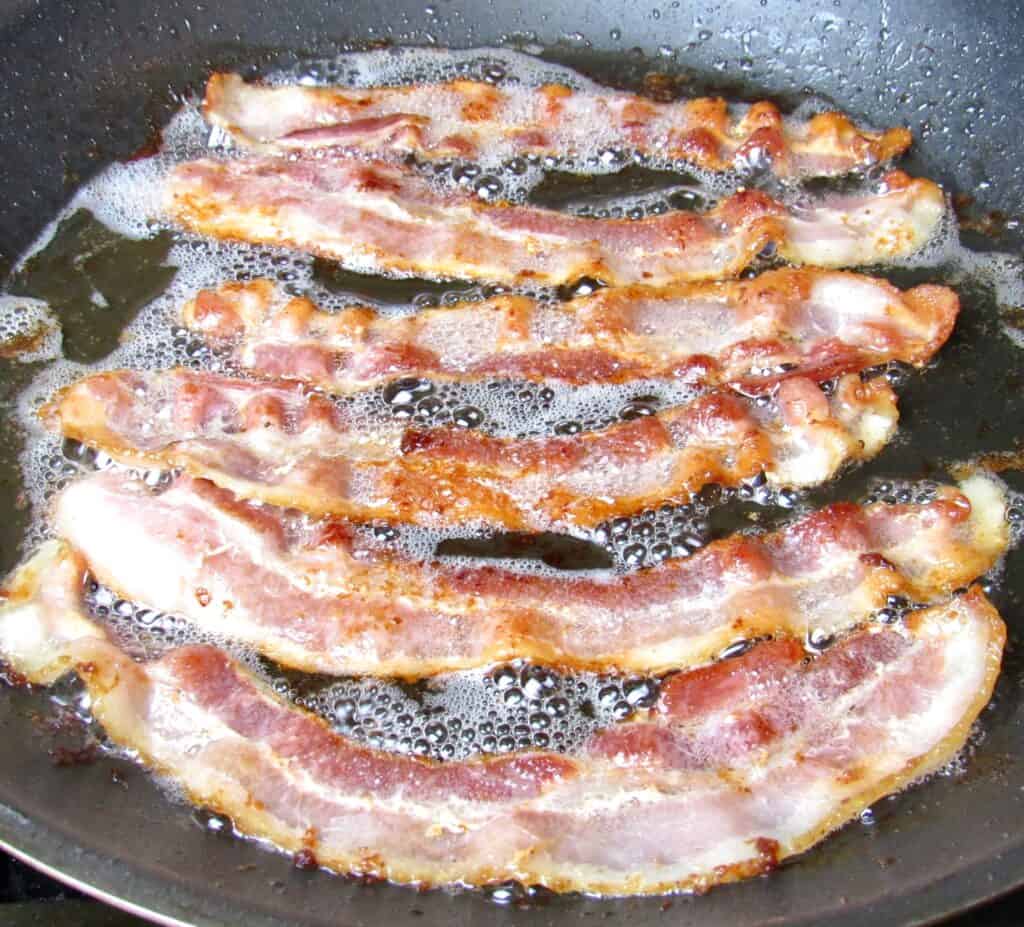 How Many Carbs in Bacon?
Every carb counts when you're following Keto or a low carb diet. With bacon, the amount of carbs will depends on the brand and if the bacon is cured. So, read those labels!
For instance, most brands of uncured bacon will have zero carbs, while a lot of cured brands have 1 carb per 2 slice serving. That's because sugar and other "carby" ingredients are usually used during the curing process. Though cured is still low carb, by choosing uncured bacon, you are able to save those few carbs.
Tips for Making Perfect Bacon on Keto:
Choose bacon that is organic when possible. Organic bacon means no chemical additives or GMO ingredients were used during processing.
Look for bacon that is labeled center cut. This bacon comes from the leaner and more meaty section of the pork belly.
Standard bacon slices are usually cut to 1/16 of an inch. That is a great thickness for breakfast and burgers. However, you may want to consider thick cut bacon, which is usually about twice the thickness of standard cut, when making soups and sauces because the pieces tend to hold together better.
If you're tired of a greasy stovetop, try this method for baking bacon in the oven on a rack.
Here are over 40 of the best Keto Bacon Recipes:
I hope you have found these Keto recipe ideas helpful! If you decide to make any of these, please leave a comment and let us know how you enjoyed them!
*All photos and recipes in this article are copyrighted by the original food blog author, listed under the title. Please click on the "Get Recipe" button to get the full written recipes with steps, which are the sole property of each respective website.
More Keto and Low Carb Recipe Collections