Fresh, juicy strawberries take center stage in this collection of the best low carb strawberry recipes. Breakfast, dessert and snack ideas are all included!
Spring and summertime mean one thing for many, strawberry season! And let's face it, who doesn't love them!?
This collection, made with summertime's favorite berry, has so many Keto strawberry desserts to choose from. It has light and fluffy cupcakes, pancakes, low carb mousse, ice cream, gluten free muffins, Keto cheesecake, a delectable layer cake and much more.
Are Strawberries Keto?
In moderation, strawberries are fine on Keto and low carb diets. Ripe and juicy strawberries are really easy to over eat, so if you're eating them as a snack, it's best to portion them out to help you keep track of the carbs.
There are many health benefits associated with eating strawberries. They're a wonderful source of antioxidants, vitamin C, manganese, folate and potassium! If you're interested in learning more about the benefits of eating strawberries, this Healthline article is a great resource.
What are the Carbs in Strawberries?
All fruit have carbs, so there are some carbs in strawberries. However, there are a lot less carbs in strawberries than some other fruit. For instance, one cup of sliced bananas has a whopping 28 grams of carbs!
There are 12 grams of carbs in strawberries per cup, but because of they contain approximately 3 grams of fiber, that makes the net carbs in strawberries 9 grams per cup.
Whether you need something in 5 minutes or have a couple of hours to spend creating something more intricate, this collection has you covered for all your Keto strawberry cravings. Some of these Keto strawberry recipes include cheesecake, strawberry shortcake, strawberry ice cream, homemade strawberry sauce, strawberry chia seed jam and much more!
Interesting Facts about Strawberries
You may not know this, but strawberries are technically not berries at all. They are the only fruit to "wear" their seeds on the outside making them a different type of fruit all on their own.
Strawberries are part of the rose family. That certainly explains why strawberry bushes smell so fragrant when you walk past them.
For the average size strawberry, there are approximately 200 seeds. Go ahead, count them!
Did you know that ¾ of the strawberries grown in the US are grown in California? In fact, they grow about a billion pounds of strawberries a year!
Room temp strawberries will always be sweeter than when they are cold.
Do not wash strawberries until right before you're ready to eat them. Washing strawberries speeds up the spoiling.
Though strawberries are grown in every state in the US, Louisiana is known for growing the sweetest strawberry variety.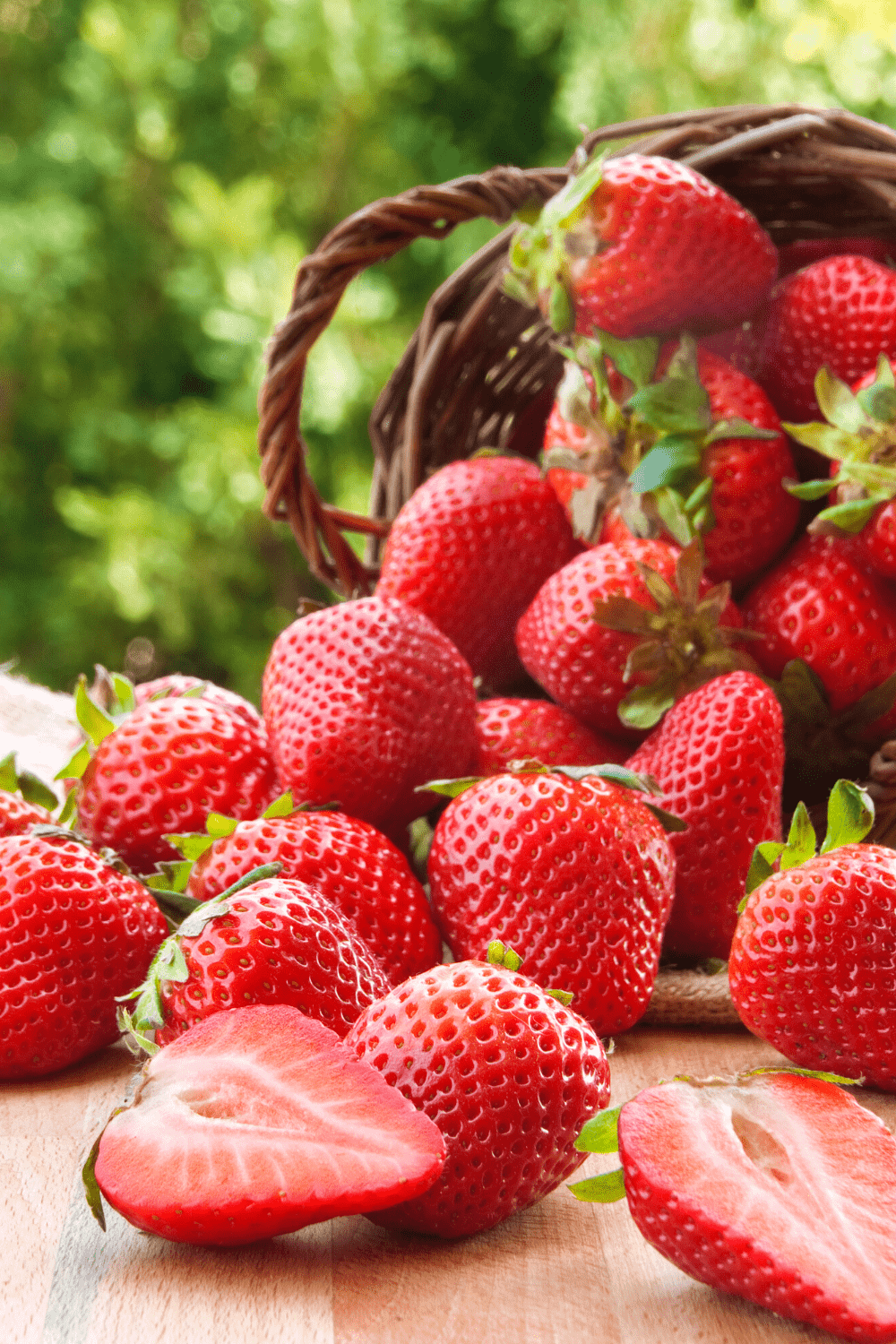 I hope you have found these Keto recipe ideas helpful! If you decide to make any of these, please leave a comment and let us know how you enjoyed them!
*All photos and recipes in this article are copyrighted by the original food blog author, listed under the title. Please click on the "Get Recipe" button to get the full written recipes with steps, which are the sole property of each respective website.
More Keto Recipe Collections
If you'd like to know more about baking on Keto, this article, Keto Baking Made Easy, is loaded with tips and info that you'll find helpful. You might also check out my Keto Sweet Treats eBook that has 50 amazing Keto dessert recipes, all with color pics, macros and more! I'm offering it at 50% off when you subscribe to my free weekly emails here.