Not sure what to make your special someone for a romantic Valentine's Day dinner? This collection of 25 romantic recipes has everything from traditional surf and turf to irresistibly decadent desserts that are sure to impress!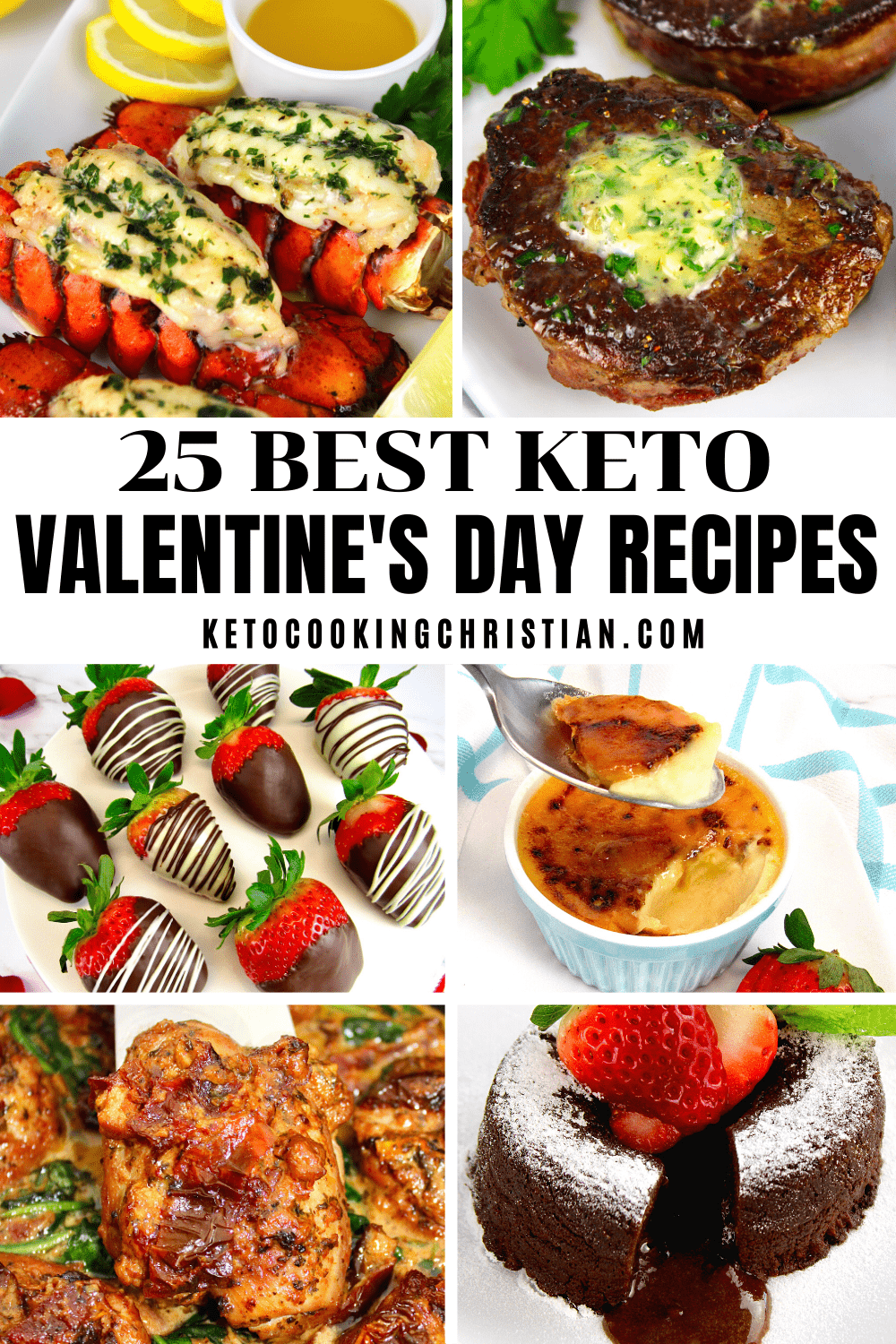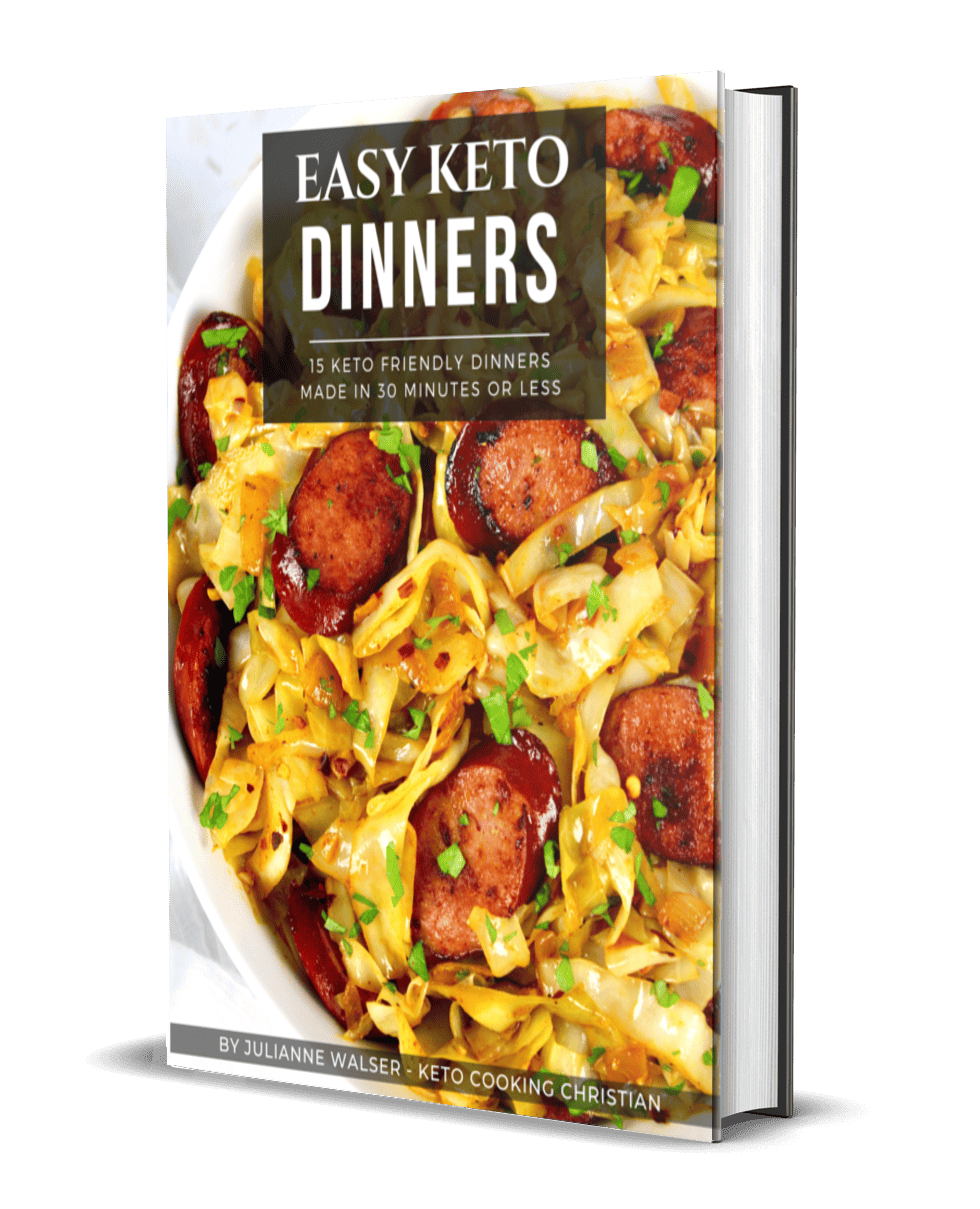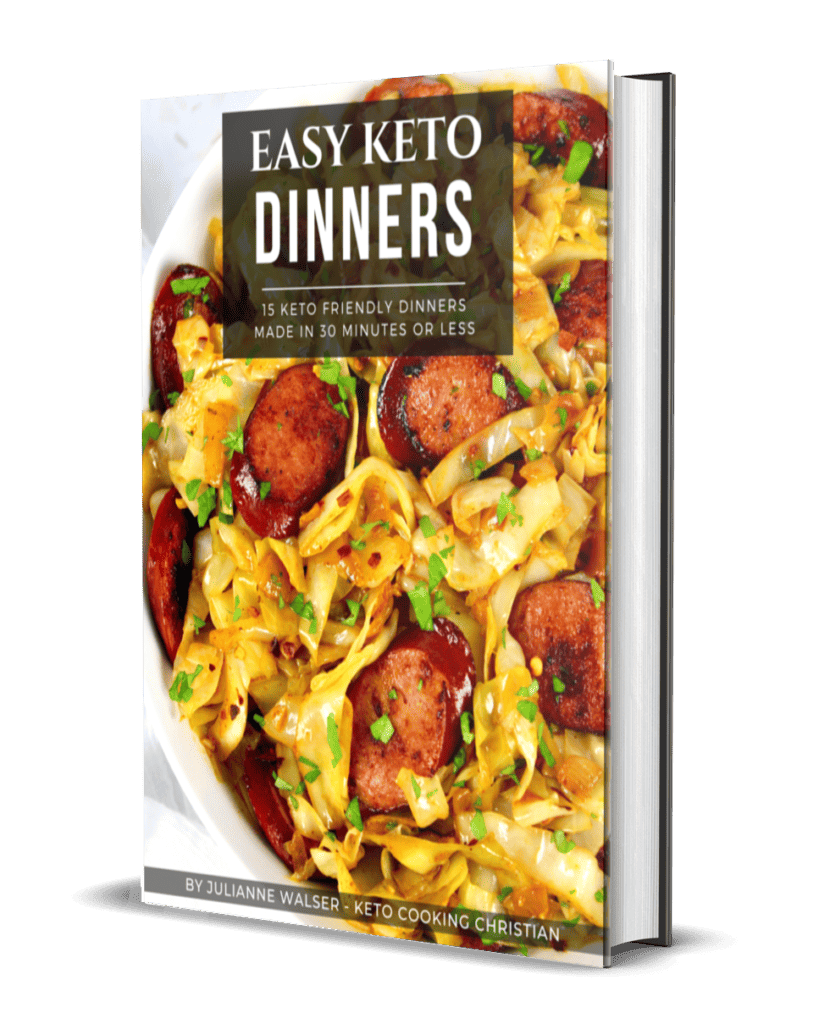 FREE EASY KETO DINNERS EBOOK
If you've landed on this page, you might be wondering, what is a good menu for Valentine's Day? Have no fear, you've come to the right place! I've got some delicious menu ideas that will make your special date-night dinner one to remember!
Personally speaking, I've always preferred eating in on Valentine's Day, rather than dining out. Cooking a romantic dinner for that someone special in your life is a great way to show how much you love them.
What is the most romantic meal to cook? Traditionally a surf and turf themed dinner like Pan-Seared Filet Mignon and Broiled Lobster Tails gets my vote every time, if it's within the budget.
I do understand sometimes that might not be possible, so a New York Strip Cast Iron Steak with Mushrooms is a great and more affordable alternative. Serve it up with some delicious Keto Coconut Shrimp on the side and you have a budget-friendly, yet very impressive surf and turf!
Not a fan of steak? No worries, I've got some chicken recipes you can make your significant other that are special enough to serve like Keto Chicken Cordon Bleu, Creamy Chicken Dijon, Tuscan Chicken and Chicken Francese.
And don't forget low carb recipes for side dishes! Special Valentine's Day-worthy side dishes like Creamed Spinach, Cauliflower Mushroom Risotto or even a Caprese Salad that makes a beautiful presentation are easy enough to make and taste amazing.
There's no better way to end a wonderfully delicious meal than with a decadent dessert. If you're new to Keto, you might be wondering what sweet things are Keto-friendly? Oh, you're in for a real treat with low carb Valentine treats!
I've included some very special dessert recipes that are Keto friendly and absolutely scrumptious! Homemade Keto Creme Brûlée, Sugar-Free Chocolate Covered Strawberries, Tiramisu, White Chocolate Raspberry Cheesecake and a classic Chocolate Lava Cake all spell romance like nothing else!
I hope you are inspired to make your sweetheart an impressive dinner to remember with these scrumptious Keto recipes!
More Keto Roundup Recipe Collections