This collection of some of the best Keto Asian recipes will help you discover new, low carb ways to enjoy all the bold and flavorful dishes that Asian cuisine is known for.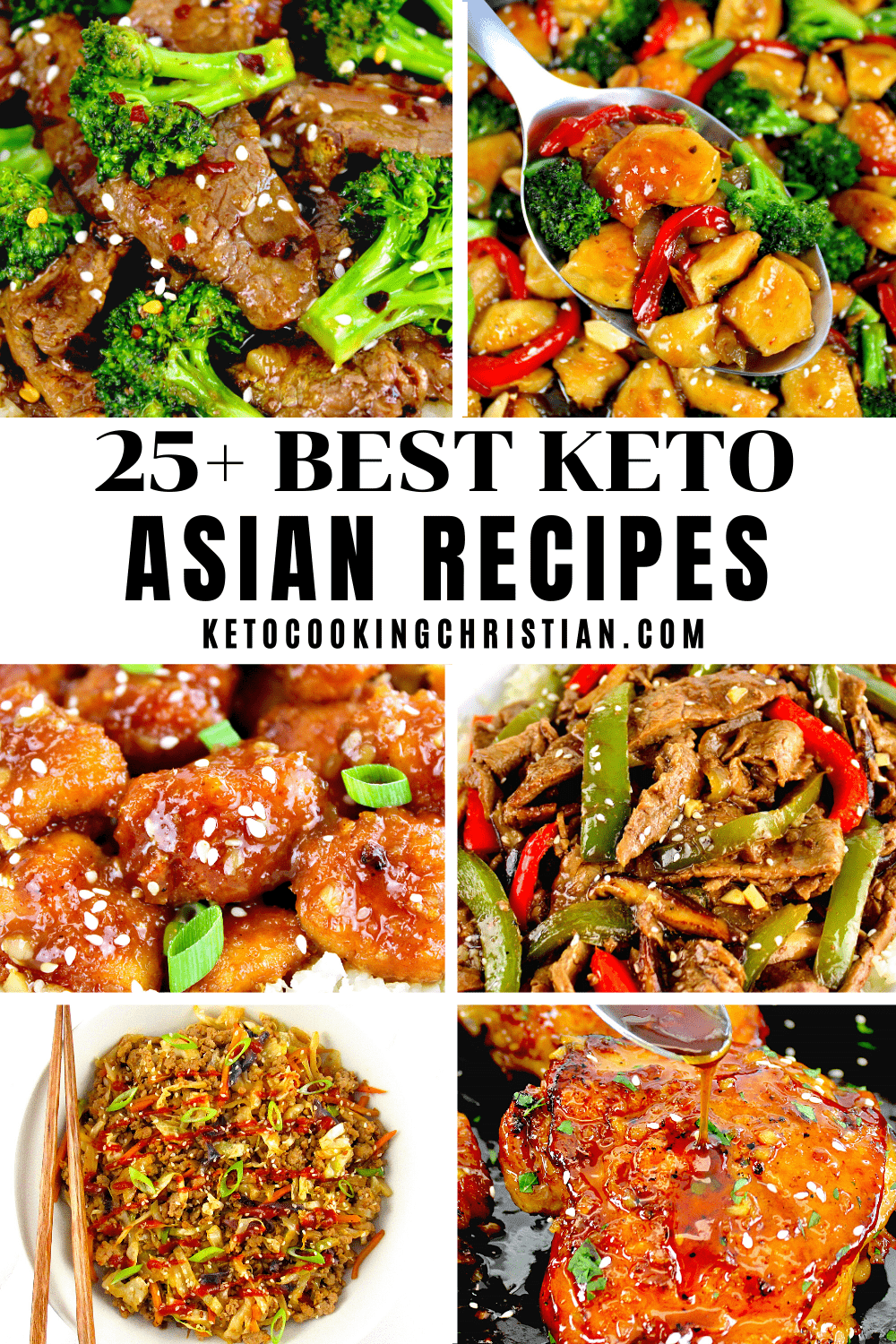 Asian cuisine is known for bold, robust flavors that come from an array of herbs, spices, and savory sauces. With this incredible collection of Keto Asian recipes, some of those same ingredients are used but with a few low-carb alternatives.
Without any type of added sugars or other carb-ladened ingredients, as found in traditional Asian dishes, these recipes can be enjoyed guilt-free any time those takeout cravings hit.
Many of these delectable dishes are made using wholesome and simple ingredients that you can find at most any grocery store. This means you won't have to make a trip to a specialty market for ingredients you'll never use in other recipes.
From easy stir-fries and delicious sticky wings to warm and savory soups to cool and crisp salads, each of these Keto-friendly recipes are loaded with mouth-watering Asian flavors. And the best part is, they're easy to make at home in your own kitchen!
❤️ Why We Love These Recipes
Classic, robust Asian flavors
Heathier than take-out
Easy to make at home
Ingredients are easily customized
What Vegetables Can I Use in Keto Asian Recipes?
You can use broccoli, green and purple cabbage, cauliflower, bell peppers lettuce, and spinach in almost all Asian recipes. Carrots can also be used in moderation.
What Can I Use Instead of Rice in Asian Foods?
The best substitute is cauliflower rice. It works amazingly well too. Because it has a very mild fresh veggie flavor, you can add all sorts of spices, seasonings, and sauces to give it the perfect Asian flavor.
What Asian Sauces are Okay on a Keto Diet?
The key to making any type of sauce low-carb is to avoid added sugars.
Depending on the recipe, using sugar-free peanut butter and healthy sugar substitutes can help you achieve the same flavors of traditional recipes but with a lot fewer carbs.
Other healthy alternatives are to use liquid amino acids instead of soy sauce and a sugar-free honey substitute in place of regular honey.
More Keto and Low Carb Recipe Collections