Sometimes you just want to curl up with a piping hot bowl of soup, mac and cheese or hearty chicken pot pie! With so many Keto comfort food options, there's no reason we indulge in these filling and satisfying meals!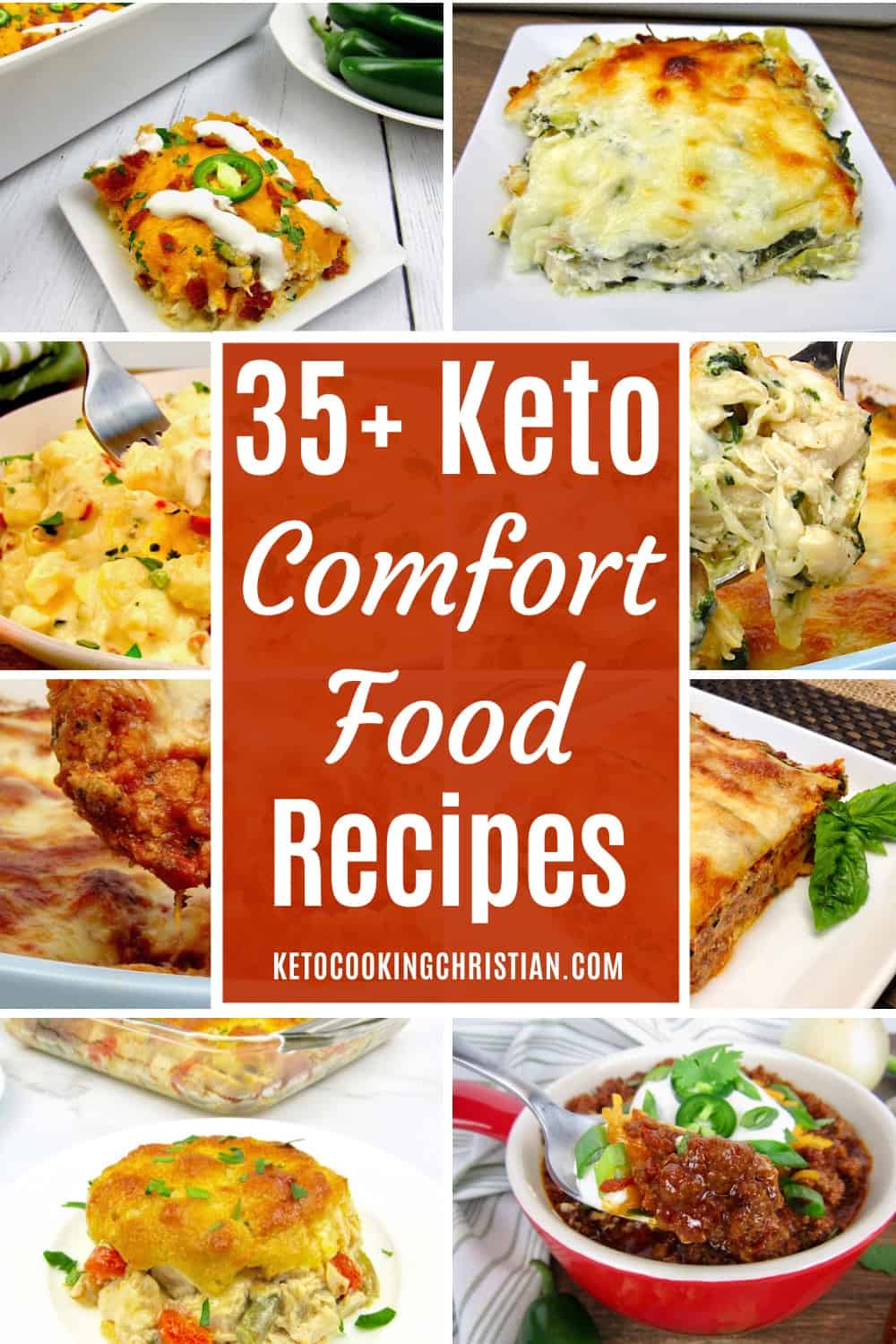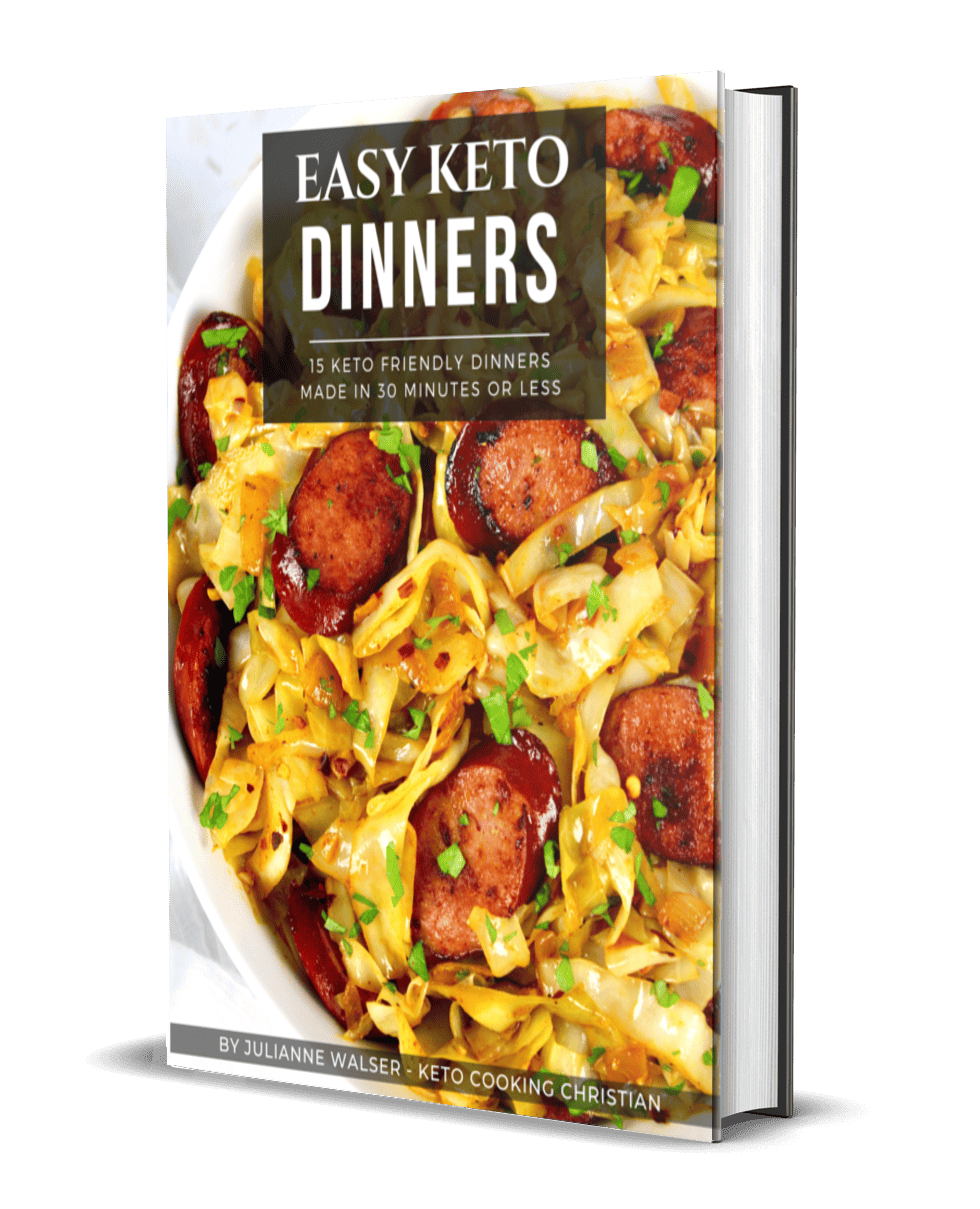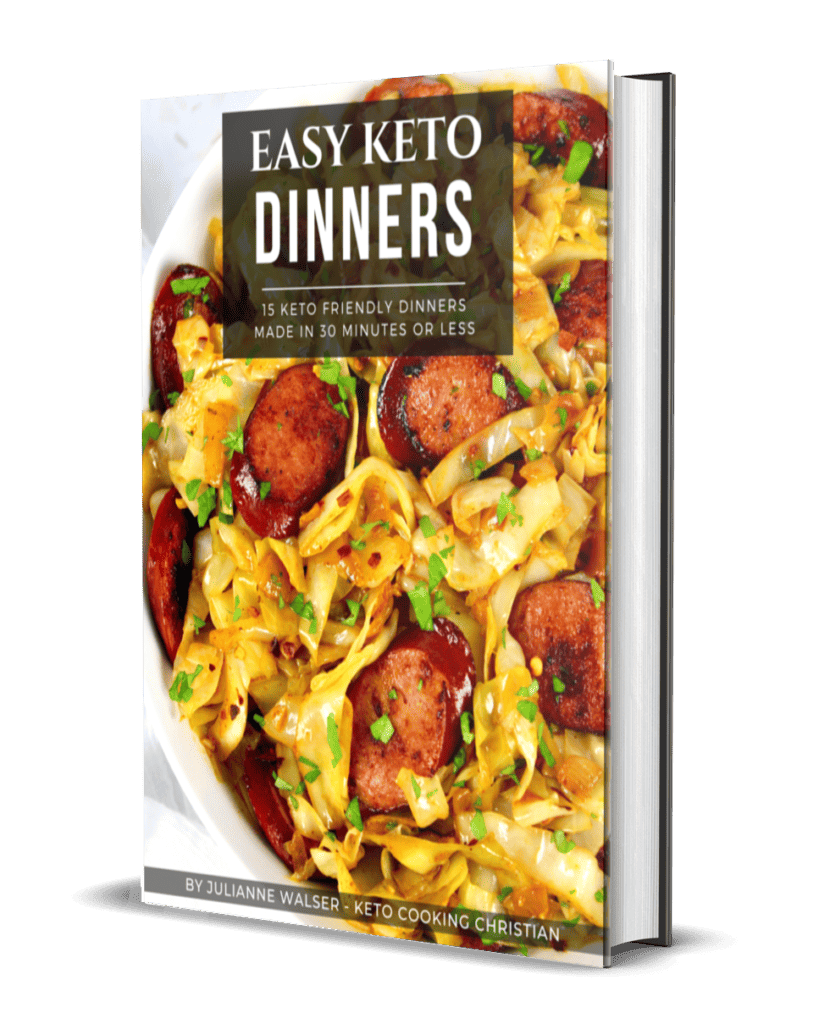 FREE EASY KETO DINNERS EBOOK
Do you ever crave something that's warm, hearty and super filling? Yeah, me too, especially in the winter months!
On a Keto diet, there are so many meals we can indulge in that will satisfy these cravings, like lasagna, chili, soups, stews and a number of flavorful casseroles!
I've gathered up over 35 of the best Keto comfort food recipes to inspire you.
I hope you have found these Keto comfort food recipe ideas helpful! If you decide to make any of these, please leave a comment and let us know how you enjoyed them!
*All photos and recipes in this article are copyrighted by the original food blog author, listed under the title. Please click on the "get recipe" button to get the full written recipes with steps, which are the sole property of each respective website.
More Keto and Low Carb Recipe Roundups...
35 Best Keto Ground Beef Recipes
25 Keto Party Appetizer Recipes
25 Keto Salad Dressing Recipes
50 Keto Ice Cream, Popsicles & Frozen Treats
50 Best Keto Side Dish Recipes