A collection of 35 of the best Low Carb and Keto friendly homemade sauces to enhance your meals with! Both sweet and savory sauces can be used in so many dishes, that you'll find yourself making these again and again!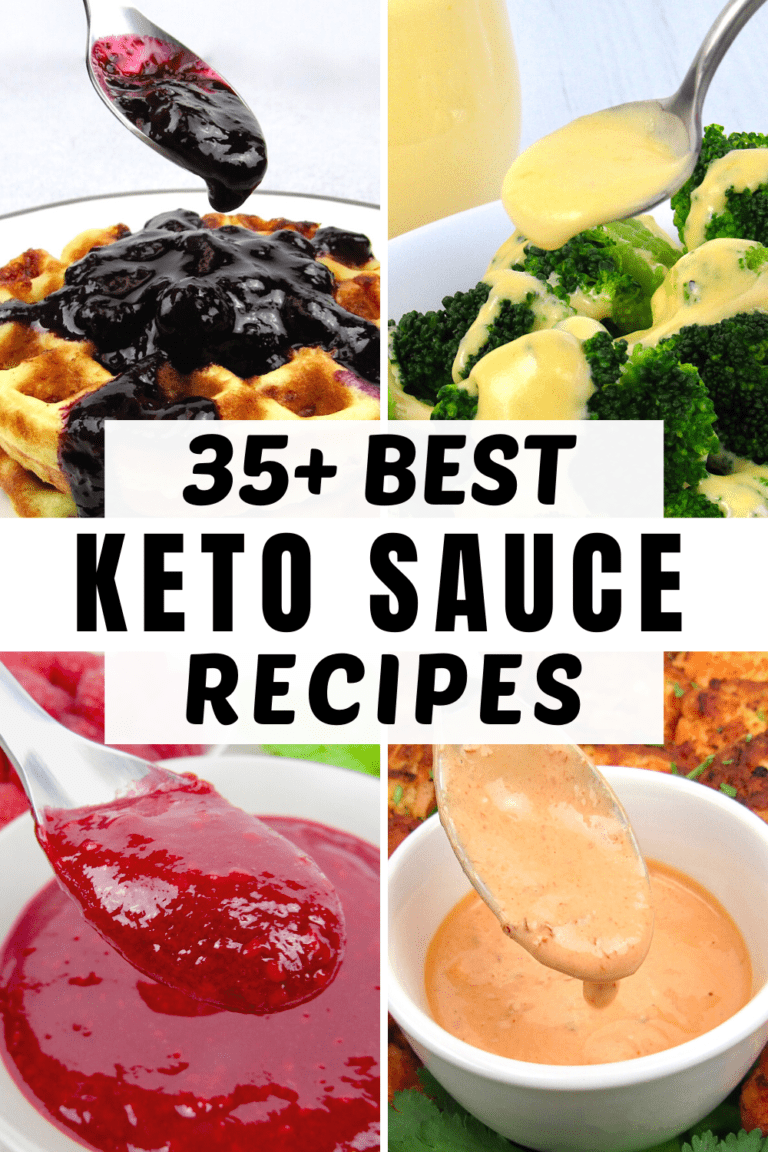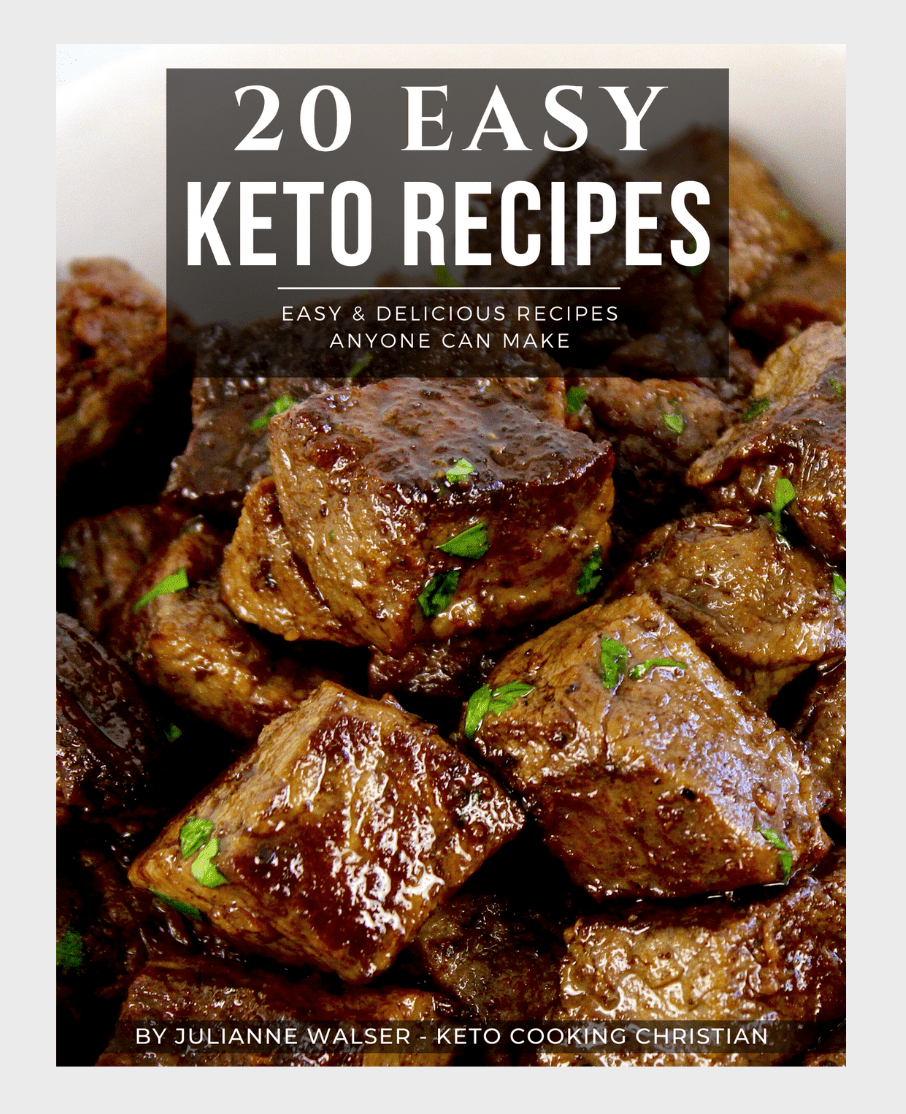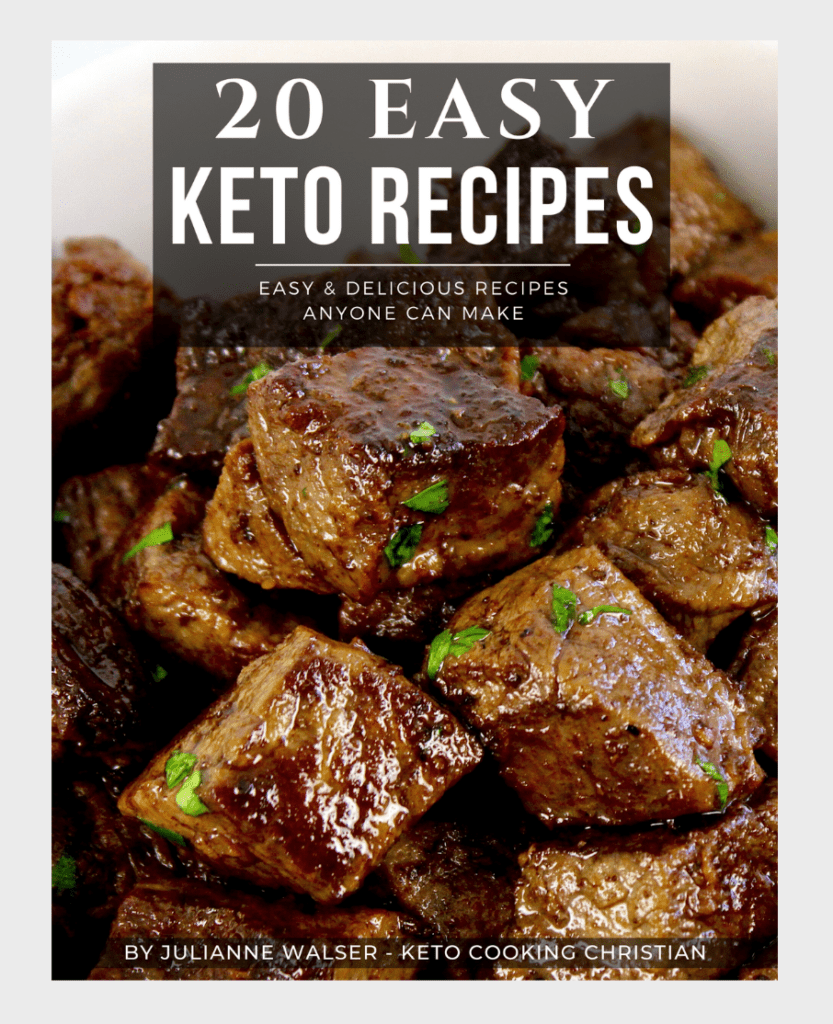 FREE 20 EASY KETO RECIPES EBOOK
One of my favorite types of sauce are those you use for dipping. Many of these sauces can be used as a dip for veggies or chicken tenders. Other sauces can dress up zucchini noodles, spaghetti squash or cauliflower rice.
The sweet sauces are so decadent and can be used in so many different Keto and Low Carb dessert recipes. You can pour them over waffles, pancakes, cheesecake or spread over your favorite Keto friendly breads or muffins. The possibilities are endless!
I hope these easy Keto friendly sauces have inspired you to make your own!
*All photos and recipes in this article are copyrighted by the original food blog author, listed under the title. Please click on the "get recipe" button to get the full written recipes with steps, which are the sole property of each respective website.
MORE KETO AND LOW CARB RECIPE ROUNDUPS…
35 Best Keto Ground Beef Recipes
25 Keto Party Appetizer Recipes
25 Keto Salad Dressing Recipes
50 Keto Ice Cream, Popsicles & Frozen Treats
25 Best Keto Side Dish Recipes
25 Most Decadent Keto Desserts
25 Best Keto and Low Carb Instant Pot Recipes
25 Best Keto and Low Carb Pumpkin Recipes
25 Keto and Low Carb Breakfast Recipes