Calling all Mexican food fans! Check out this collection of the most mouth-watering Keto Mexican Recipes the whole family will love diving in to.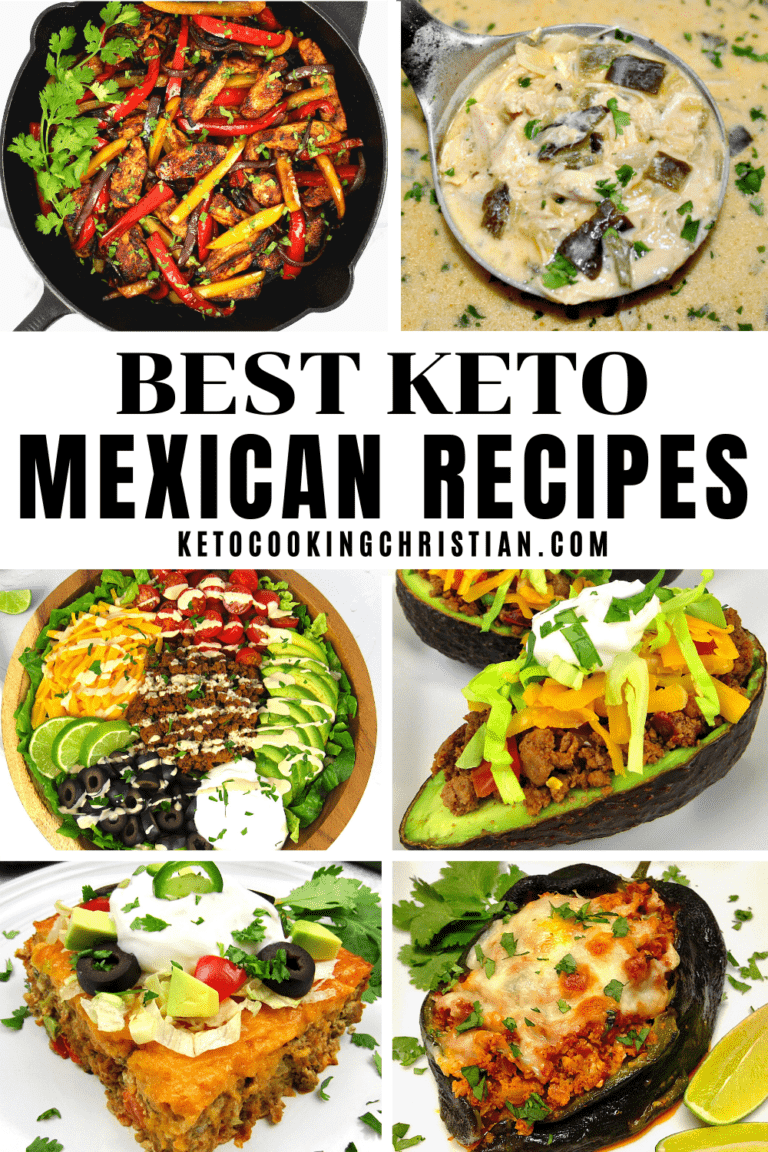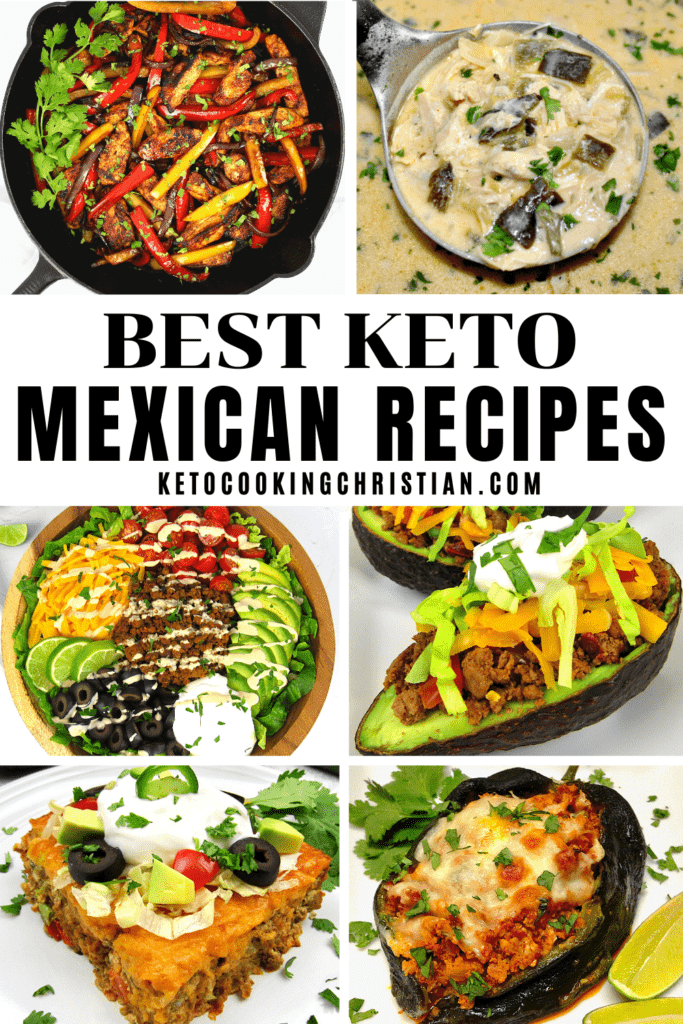 With Cinco de Mayo right around there corner, I couldn't be more excited about sharing this Keto Mexican Recipe Roundup. After all, there's just nothing quite like a creamy Keto Taco Casserole, savory Keto Stuffed Peppers, or an easy to make Keto Mexican Side Dish! Am I right?
If low carb Mexican food is your favorite, you're going to love this collection of some of the very best Mexican beef, chicken and fish recipes and even a few Keto Mexican Desserts for times when you have a sweeet tooth!
If you're like me, cravings for certain kinds of food can spell potential disaster for Keto or low carb diets. Mexican food is no different, but there's great news! With a few simple substitutions, you can enjoy all those same delicious flavors but with a heathy, low carb twist.
With this Keto Mexican Recipe Roundup, you can partake of all your favorites, guilt free! The warmth of peppers, gooey cheese and a little kick from seasonings, Keto Mexican food is so filling and satisfying you'll never have to feel that you're missing out.
How to Make Mexican Food Keto
By making just a few of these adjustments, you can turn most any traditional dish into a Keto Mexican Recipe in a snap:
Use your own seasonings- Did you know that those little pre-made packets of Mexican seasonings you find at the grocery store usually contain maltodextrin, sugar or other unwanted preservatives? By using your own seasonings, you not only control the amount of flavors you're adding to your meal, but you can also ensure you're using all clean ingredients.
Make it with cauliflower- One of the things people miss the most on Keto is rice. But, you don't have to! By making Keto Mexican Rice with cauliflower and seasonings, you'll get to enjoy your favorite Mexican side dish without all the carbs.
Don't skip the staples- Many ingredients used in Mexican food are already Keto friendly! Avocado, jalapenos, chorizo and poblano peppers as well as many seasonings like cumin, garlic, chili powder are already low carb and they all come together to give recipes that delicious Mexican flare.
Adding healthy fats-That's one of the beautiful things about these Keto Mexican Recipes. Most of them can be adjusted to fit your macros or to add extra healthy fat by adding additional cheese, sour cream, olives or avocados.
What about tortillas?- Unfortunately tortillas made with corn or flour are not considered Keto and can blow your macros for the day. But this round up has your snacks covered too. There's a Keto Tortilla recipe using almond flour you'll love to use as a low carb substitute. If you'd like something quick and easy to dip in your Keto Queso, guacamole or any of these mouth-watering keto Mexican dips, you can use fresh veggies like sliced bell peppers and celery. For extra crunch, pork rinds make a great substitute!
I hope you have found these Keto recipe ideas helpful! If you decide to make any of these, please leave a comment and let us know how you enjoyed them!
*All photos and recipes in this article are copyrighted by the original food blog author, listed under the title. Please click on the "Get Recipe" button to get the full written recipes with steps, which are the sole property of each respective website.
More Keto Recipe Roundups
*Updated on May 2, 2022 to include more recipes.