The absolute best collection of scrumptious Keto chicken recipes all in one place. From chicken tenders to delectable casseroles, there's something for everyone.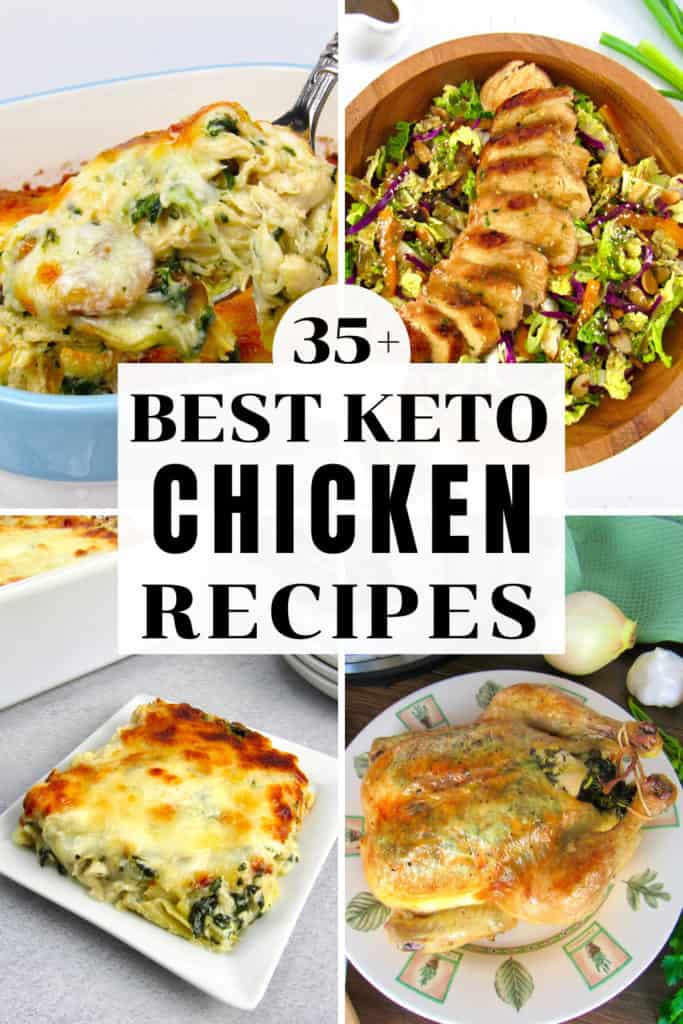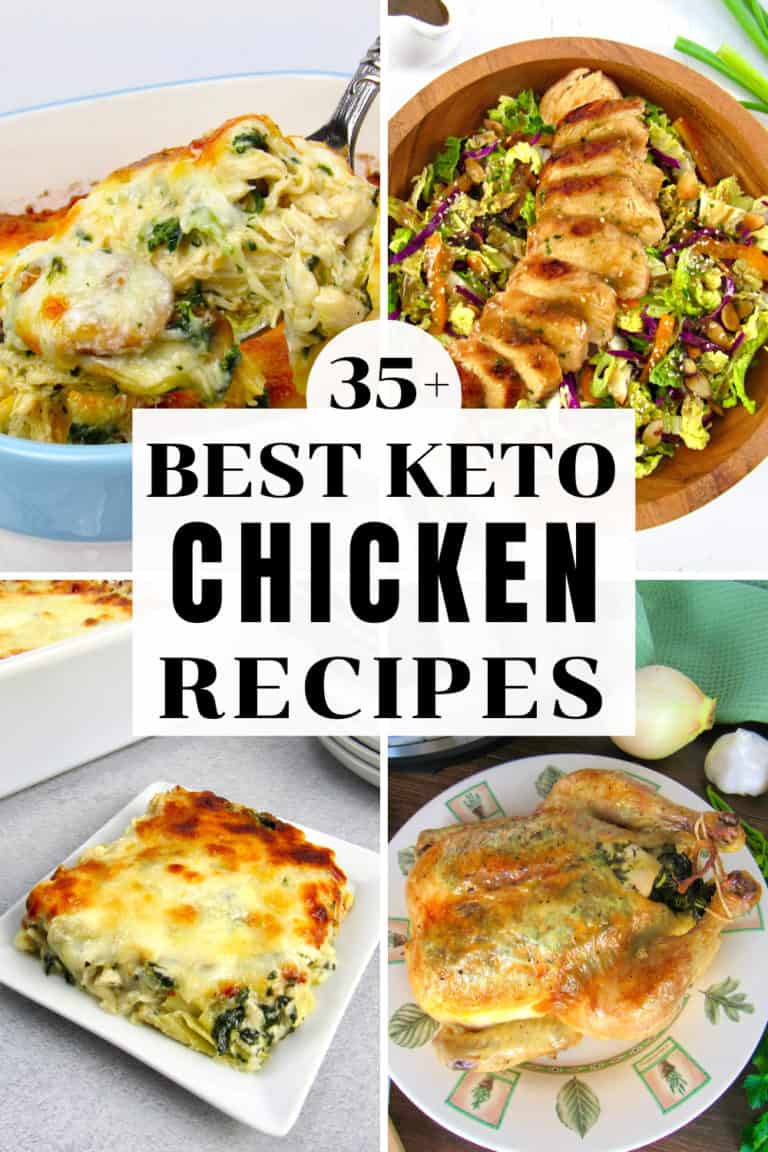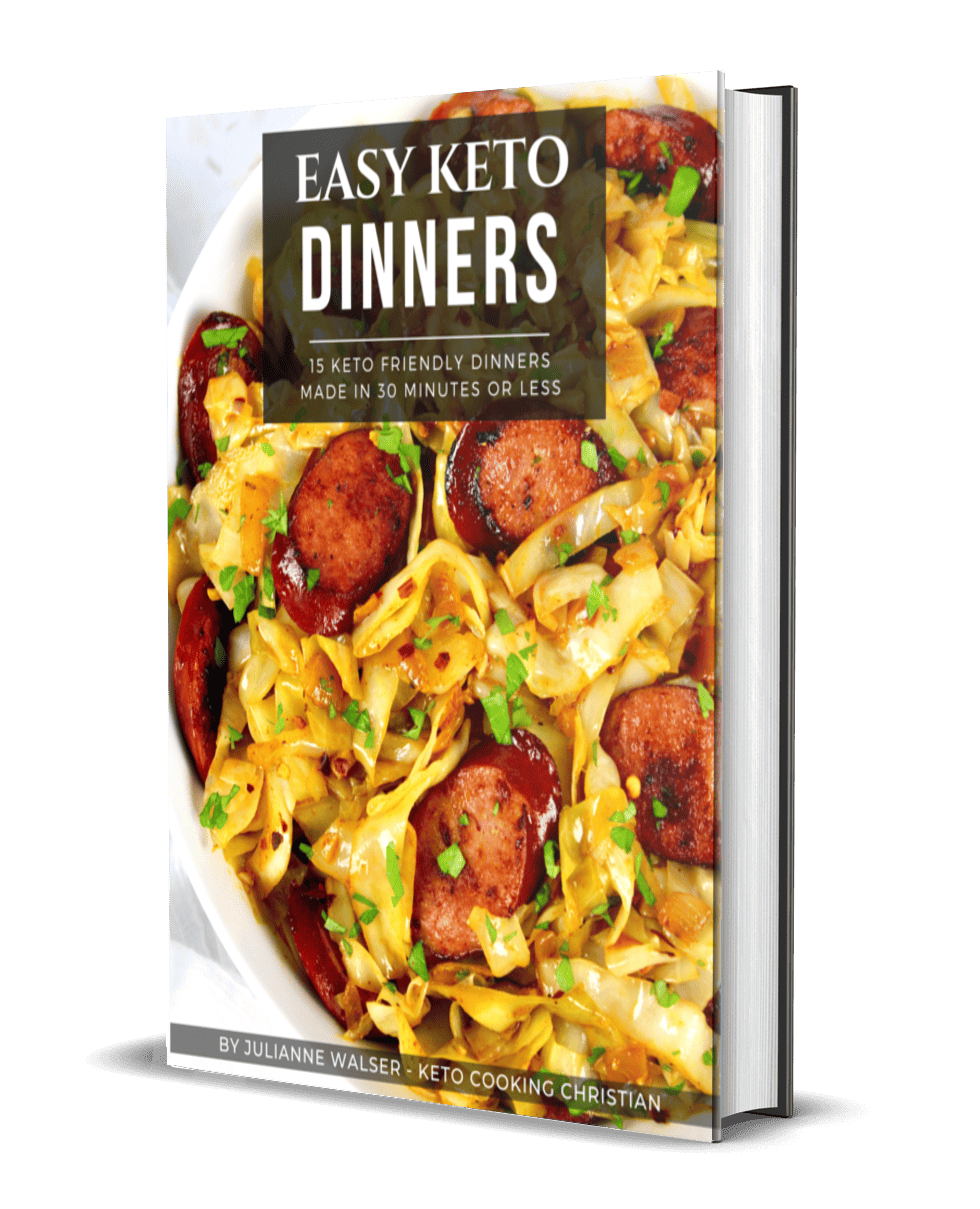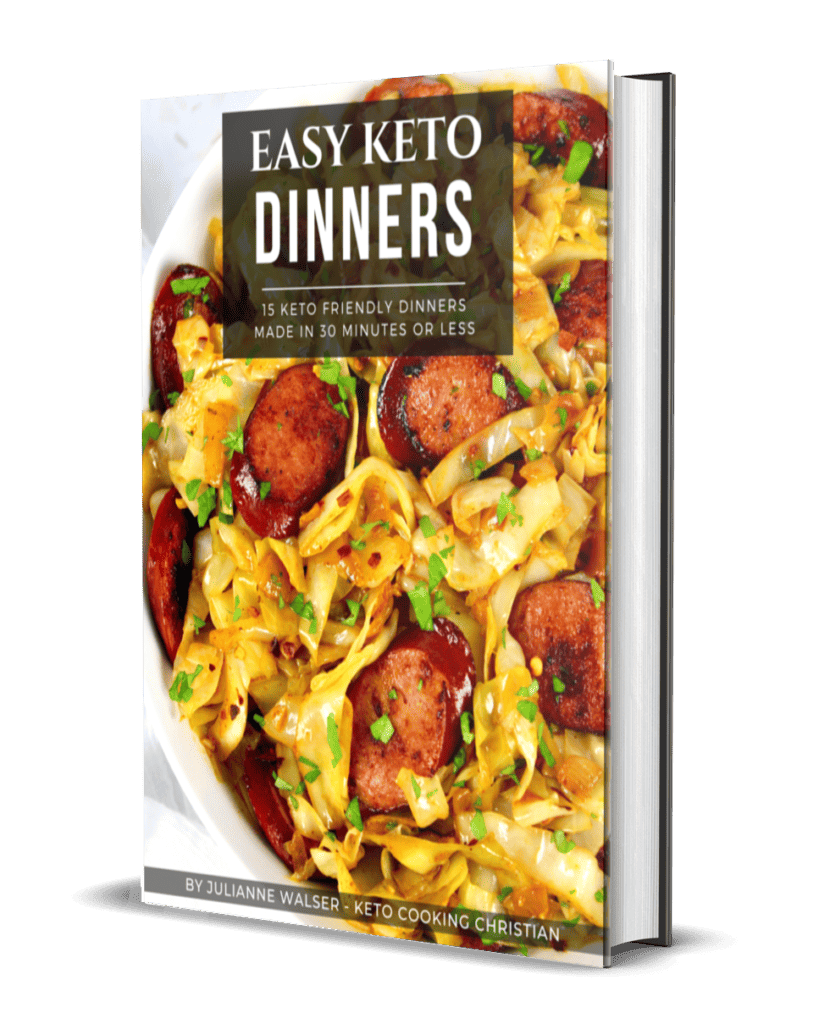 FREE EASY KETO DINNERS EBOOK
There is no such thing as having too many quick and easy chicken recipes. Between busy weeknights and kids that can be picky eaters, chicken is just that one thing you can ways count on that will please everyone.
But, let's face it, preparing chicken the same way can become boring after a while. If you follow Keto, add in the additional factor of making sure you're making low carb chicken recipes, and it can be easy to run out of creative ways to make dinner every one will love.
Well, not anymore! This Keto chicken recipe round-up has you covered to ensure you have a new low carb spin on many of your all-time favorites plus plenty more new ones you're simply going to love.
Whether it's the an amazing Chicken Artichoke Casserole, kid approved Gluten Free Chicken Tenders or ooey gooey Keto Chicken Parmesan, these easy chicken recipes will be crowd pleasers.
You'll also find a delicious Blackened Chicken recipe, spicy Buffalo Chicken Casserole, a gluten free Chicken Pot Pie that's the ultimate comfort food, and many more!
Are there Carbs in Chicken?
Chicken is carb free! What?! That's right, zero carbs, Plus because of it's mild flavor, it acts as a blank canvas for all your low carb chicken recipes by easily taking on the flavors from the way it is prepared.
Tips for Buying Chicken
If you've ever browsed through the poultry department in your local grocery store, you know there are so many different options to choose from. Below are some tips and terminology for you to consider when making your favorite Keto chicken recipes.
Be sure and check the "Best Buy" date: This should be the vest first thing you look for. Grocery stores will sometimes allow a day or two to pass before pulling it. Chicken that's close to reaching its "best buy" or "best used by" date should be cooked as as soon as possible.
Check out the Skin the and Texture: Fresh chicken meat should have a pink color, and have a firm springy texture. And it never hurts to take a sniff! Fresh chicken will be odorless.
What about the Fat? Healthy and fresh chicken fat should appear yellowish in color. The longer it has been out the grayer the fat becomes.
Broiler, Fryer, Roasters. What's the difference? Whole chickens come in various sizes and, for the most part, can be used interchangeably. Broilers and fryers are younger chickens that weigh 2½ to 4½ pounds, where a roaster is an older chicken and usually weighs between 5 and 7 pounds.
Broilers are tender, meaty, and can be cooked just about any way you'd like. They have the most versatile cooking options.
Fryers are not just for frying, They are great for your recipes calling for the chicken to be grilled, steamed, or sautéed as well.
Roasters will need to be cooked longer and is best for braising and stewing or any method that requires low and slow cooking.
USDA Organic Label: Chicken packaged with a seal stating "USDA Organic" ensures that chicken honly been fed organic feed that doesn't contain animal byproducts, It also ensures they are antibiotic free and are raised with access to range outdoors.
Buy In Bulk: One of the wonderful things about chicken is it freezes beautifully for up to six months. Watch for sales in your area and stock up. If you have a food saver, that's even better because it will allow you to freeze chicken up to 9 months.
Colder the Better: This really goes when buying any type of meat. Make the chicken isle the last stop before checking out. The sooner you get it home and in the fridge the fresher it will stay.
Freeze Extra Shredded Chicken: Using rotisserie chicken is a huge time saver for those times when a recipe calls for shredded chicken. You'll want to read the ingredients on the label of the chicken to make sure it hasn't in injected with any sort of sugar. One meal prep tip I love is to pick up an extra rotisserie chicken, shred it up, vacuum seal it and freeze it for later use. For recipes idea of how to use it, check out this Shredded Chicken Roundup.
More Keto Recipe Roundups
I hope you have enjoyed this roundup of some all time favorite Keto Chicken Recipes. For more Keto recipe roundups, check these out: