You don't have to be Italian to love Mascarpone cheese! Its smooth and velvety texture are a great addition to many delicious Keto recipes.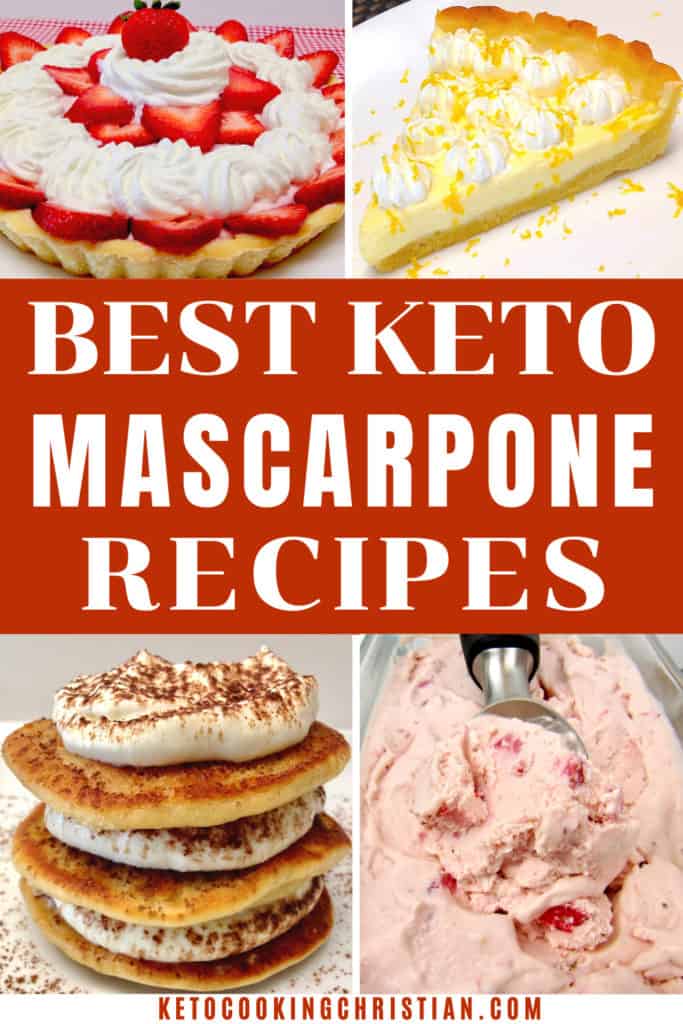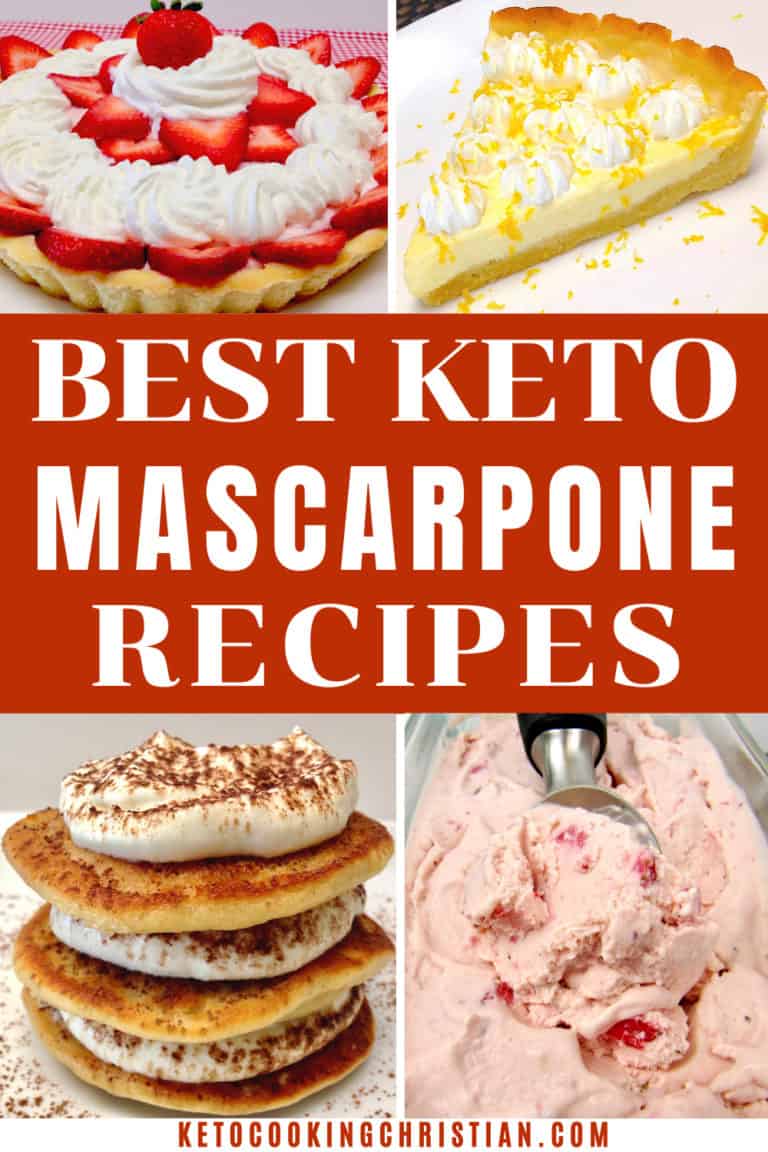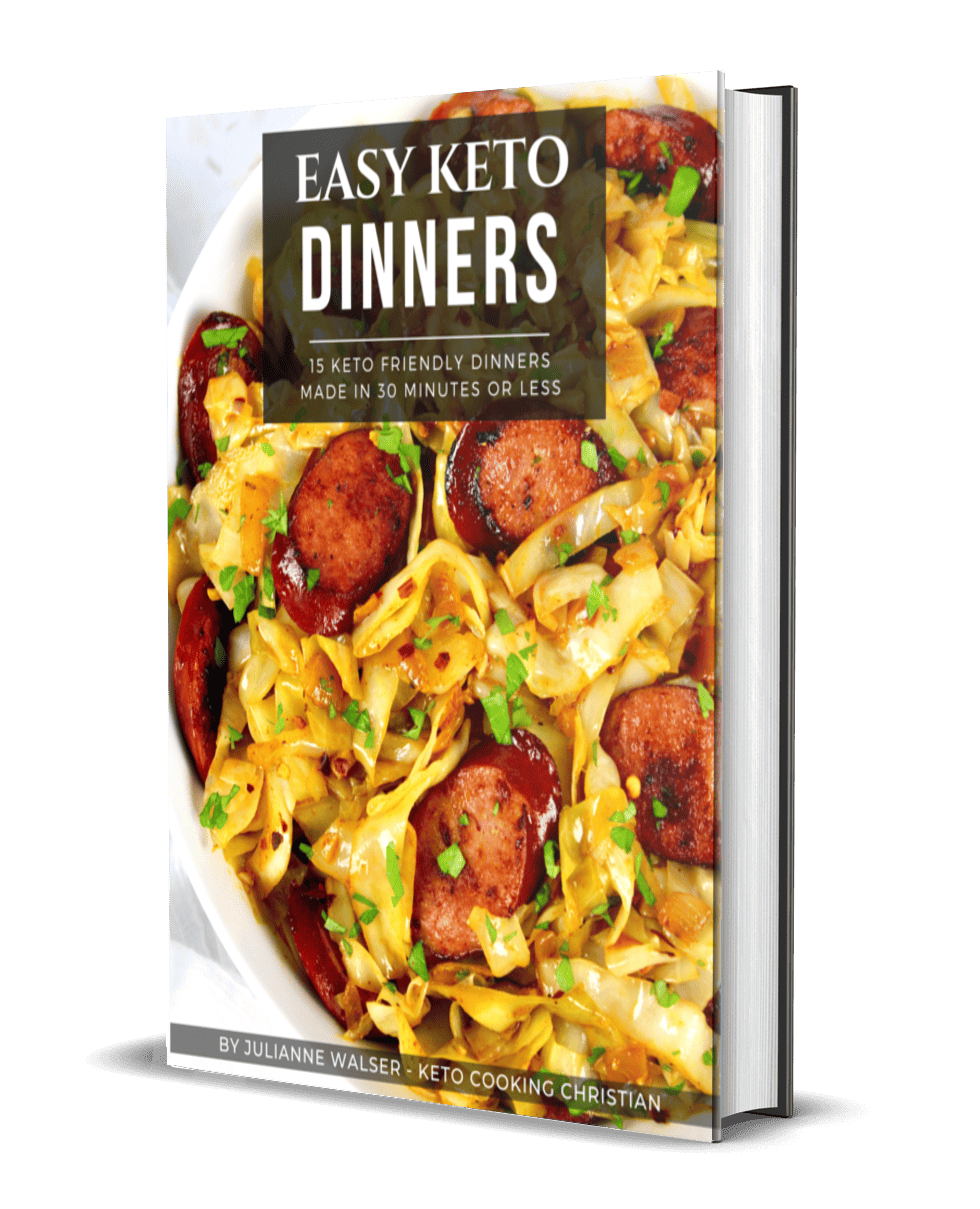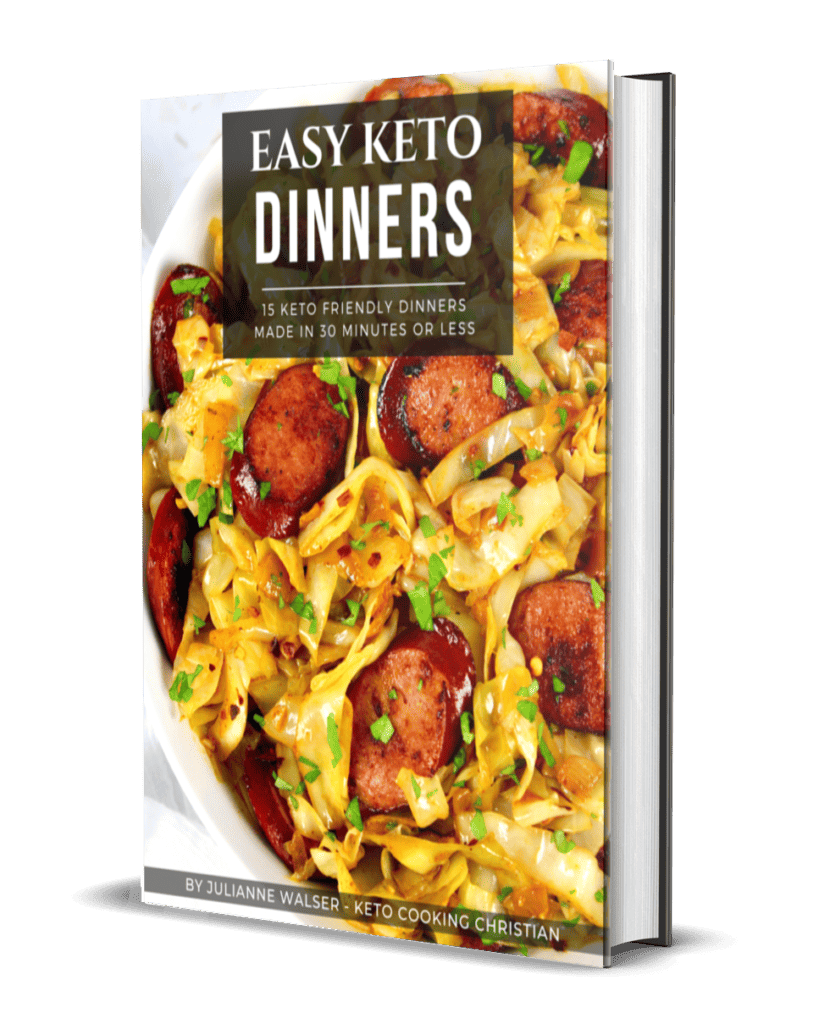 FREE EASY KETO DINNERS EBOOK
If you've browsed through many of my recipes, by now you will see one of my favorite low carb ingredients is Mascarpone cheese. Because of its mild flavor lending such versality to so many recipes, it has become a staple in my home. After you see this amazing Mascarpone roundup, I think it will become one in yours as well.
For all of those following Keto or a low carb diet, you know the importance of eating healthy fat. This roundup of recipes using Mascarpone cheese, will be right up your alley with some of the best and most delectable Keto desserts, and main course meals.
What is Mascarpone Cheese?
One question that sometimes comes up from people not familiar with Mascarpone cheese is, "Exactly what IS Mascarpone Cheese?"
Mascarpone (pronounced mahs-car-POH-nay) cheese originates from Lombardy region of Northern Italy and is a double or triple cream cheese. It's best known for its incredibly smooth texture and mild flavor used in an Italian dessert, tiramisu, but it can be used in many other ways!
The rich, buttery texture comes from its 75% butterfat. Mascarpone has grown in popularity over the past few years and it's readily available in most all major grocery stores. You'll often find it in the specialty cheese section.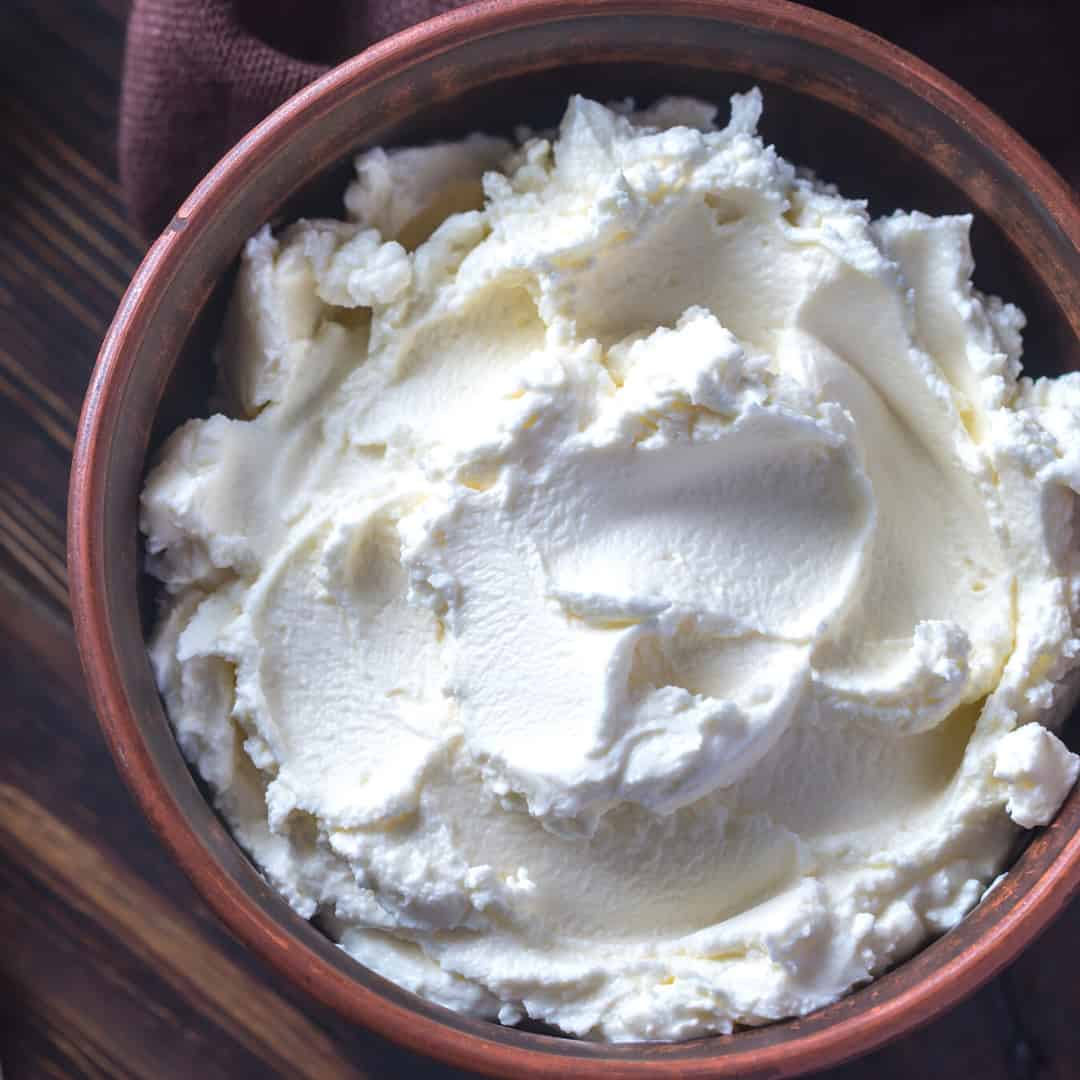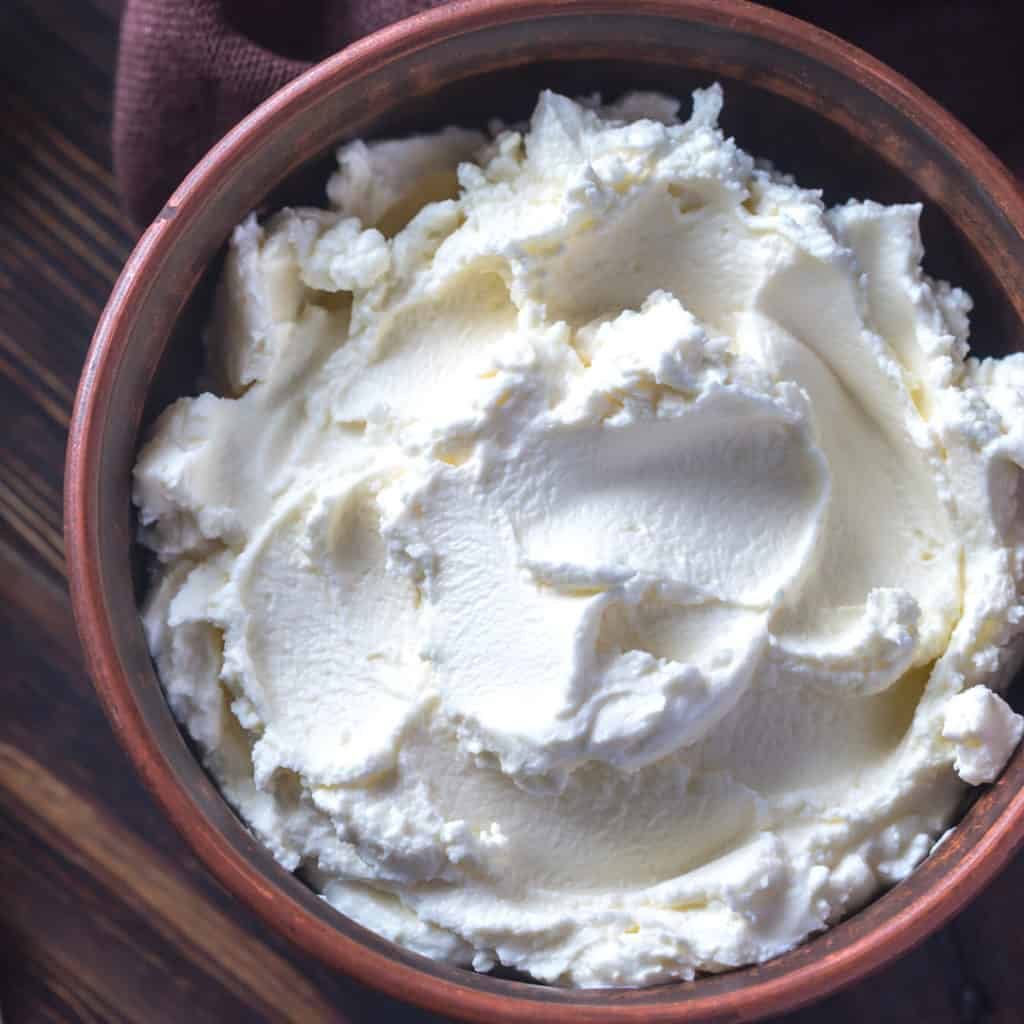 Is Mascarpone Keto?
Oh you bet it is! In fact, it is super low carb and high in healthy fat making it an exceptional Keto food.
What are the Carbs in Mascarpone?
Are you ready for this? For a ¼ cup serving, there's only 1 net carb in Mascarpone cheese! Talk about a low carb treat! It you want a really simple afternoon snack, add a serving of Mascarpone cheese to some heavy whipping cream sweetened, mix well with Swerve Confectioners to give it a little sweetness and serve with fresh berries.
Is Mascarpone and Cream Cheese the Same Thing? Can I Use Cream Cheese Instead?
Even though the two cheeses look similar there are some differences, including where each originates. Mascarpone originates from Italy and cream cheese comes from America.
But, the biggest difference between the two is the amount of milk fat each contains. Cream cheese has a bit of a acidic flavor where as the higher milk fat content in Mascarpone makes it smoother and sweeter than cream cheese.
If you simply can't find Mascarpone, you can use equal parts of cream cheese. It will work fine but because Mascarpone doesn't have the same texture as cream cheese, you may have to add a tad bit of whipping cream to copy the creaminess of mascarpone. Cream cheese also has a higher carb count so be sure you adjust your macro's if you are keeping track.
How do I Store Mascarpone Cheese?
You'll find that Mascarpone cheese comes in a small tub. It should be kept chilled in the refrigerator. When purchasing it, you'll want to be sure and check the "best used by" date on the container. Once you've opened it, it will need to be used within a week.
Mascarpone cheese is best when it's freshly purchased or "by the used by date." It can be frozen, but for optimum results, I wouldn't recommend it. Once it thaws, the water content can sometimes separate from the cream giving it a different texture.
There are so many great ways to use Mascarpone cheese! Here are some of my favorite:
I hope you have enjoyed this Mascarpone recipe round up. If you make any of the recipes here, please drop a comment and let us know how you liked them.
If you'd like to know more about baking on Keto, this article, Keto Baking Made Easy, is loaded with tips and info that you'll find helpful. You might also check out my Keto Sweet Treats eBook that has 50 amazing Keto dessert recipes, all with color pics, macros and more! I'm offering it at 50% off when you subscribe to my free weekly emails here.
More Keto Recipe Roundups