A collection over over 100 Keto friendly snack ideas, recipes and store-bought goodies to munch on! If you're new to Keto or even just tired of the same old snacks, check out these great ideas and mix things up!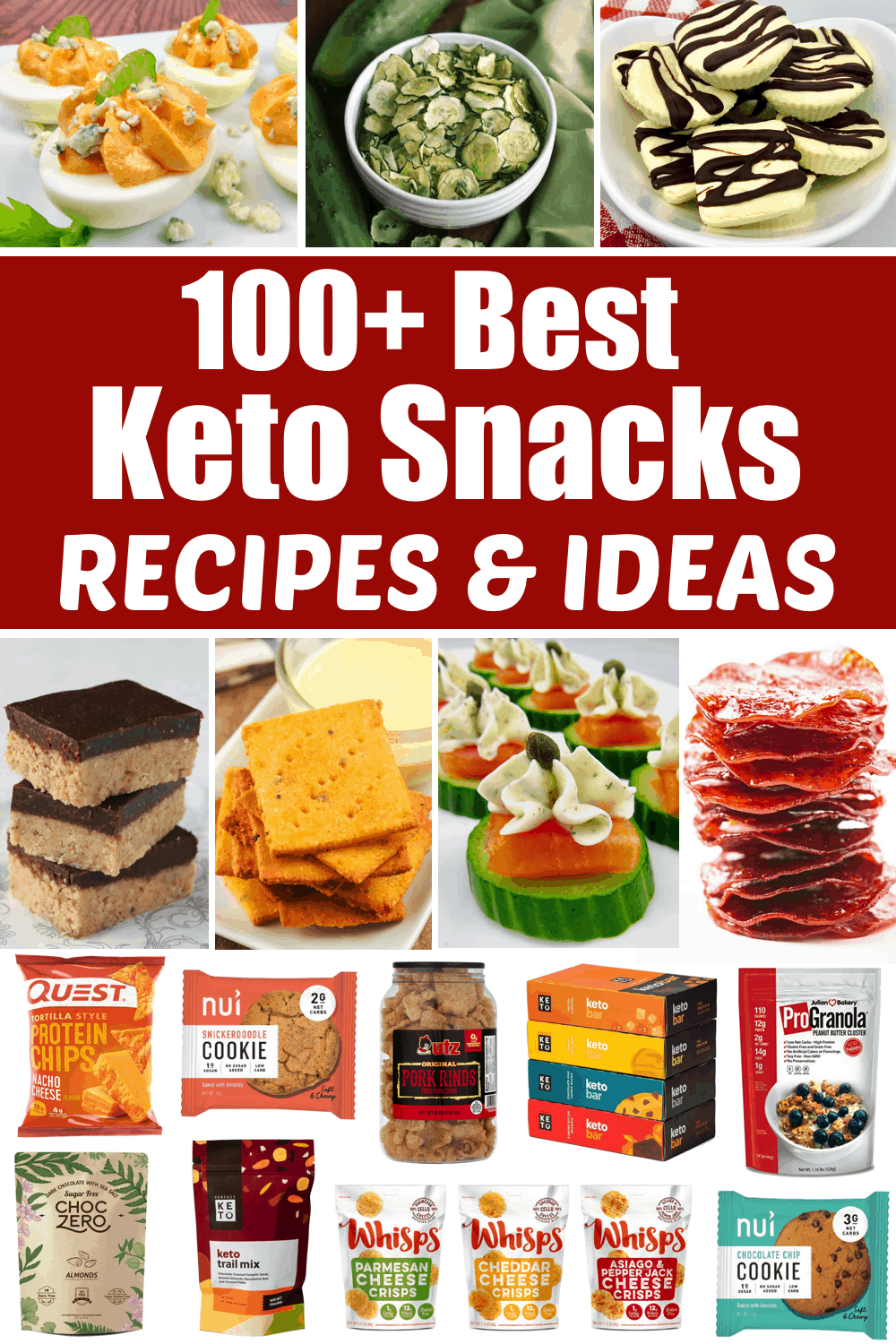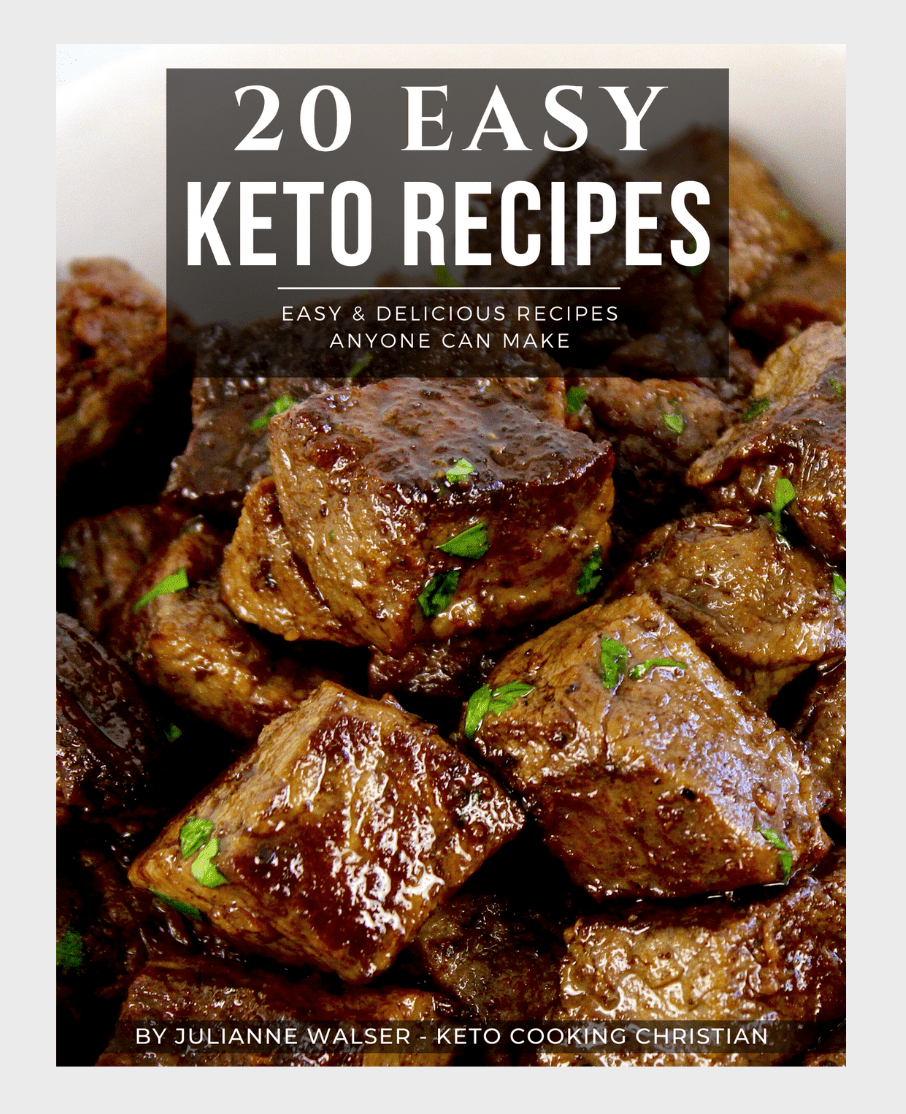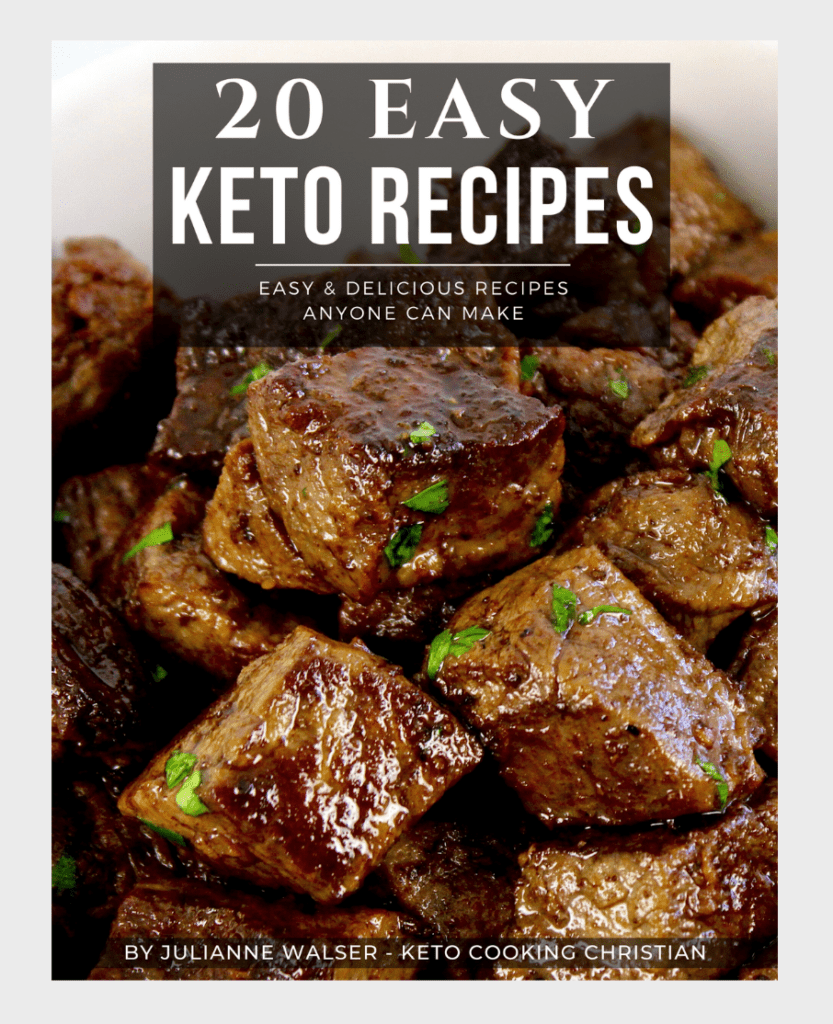 FREE 20 EASY KETO RECIPES EBOOK
Eating on a Keto diet doesn't mean we can't snack in between meals! There are so many options that we have, to either make or buy Keto snacks that will keep us in ketosis.
Do you miss crackers since starting Keto? No worries, there plenty of recipes for Keto crackers and chips that are easy to make and will satisfy that craving for something crunchy!
There are over 100 snack ideas in the collection below, ranging from sweet to savory, Keto snacks with nuts, fat bombs, protein balls, granola and just about anything else you can imagine!
If you're short on time or traveling and pre-packaged Keto snacks would work better for you, there's a list of those below too! And if you just want to keep things really simple, I've also included some super easy snack ideas as well. I hope these inspire will inspire you!

Easy Keto Snack Ideas
Almond butter with celery
Pork Rinds and Guacamole
Handful of nuts (pecans, macadamia, almonds, walnuts, hazelnuts or brazil nuts)
Hard boiled egg
Cheese slices
Handful of pumpkin seeds
Pickles (no sugar added)
Celery with Cream Cheese
Mix of olives
½ Avocado with drizzle of olive oil
Cream cheese on cucumber slices
Sardines
Raw veggies with Homemade Ranch Dip
Ricotta cheese with strawberries
Broccoli or cauliflower dipped in Homemade Cheese Sauce
Prosciutto wrapped asparagus
Cucumber sticks with Chipotle Ranch Dip
Tuna with mayo wrapped in lettuce
Sliced fresh mozzarella, slice of tomato and drizzle of Homemade Pesto

Keto Snacks to Buy
*All photos and recipes in this article are copyrighted by the original food blog author, listed under the title. Please click on the "get recipe" button to get the full written recipes with steps, which are the sole property of each respective website.
MORE KETO AND LOW CARB RECIPE ROUNDUPS…
35 Best Keto Ground Beef Recipes
25 Keto Party Appetizer Recipes
25 Keto Salad Dressing Recipes
50 Keto Ice Cream, Popsicles & Frozen Treats
50 Best Keto Side Dish Recipes
25 Most Decadent Keto Desserts